Nothing says fun like Dragons!! With Game of Thrones coming to an end this weekend we couldn't let the adults have all the fun! The kids can't really watch the show for obvious reasons, but they can still live the magical dream of dragons. We brought this colorful party to life with the help from a few of our favorite vendor friends and it all started with the inspiration from the adorable costumes by Lovelane Designs.

Keep scrolling to see the cuteness and be sure to head over to Inspired By This to see us featured today!

Photos by my friend, the talented Megan Welker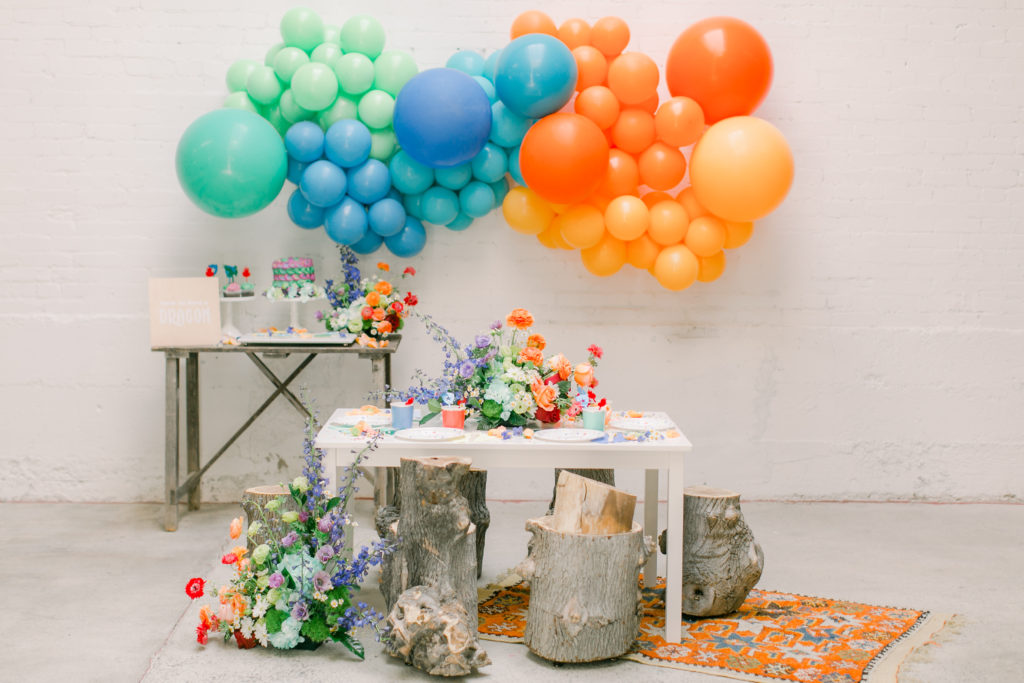 Now lets have some fire breathing fun! A colorful invite was in order, and Poppy Jack Shop delivered! Nothing like some cartoon dragons to get the kids excited for the fun ahead!!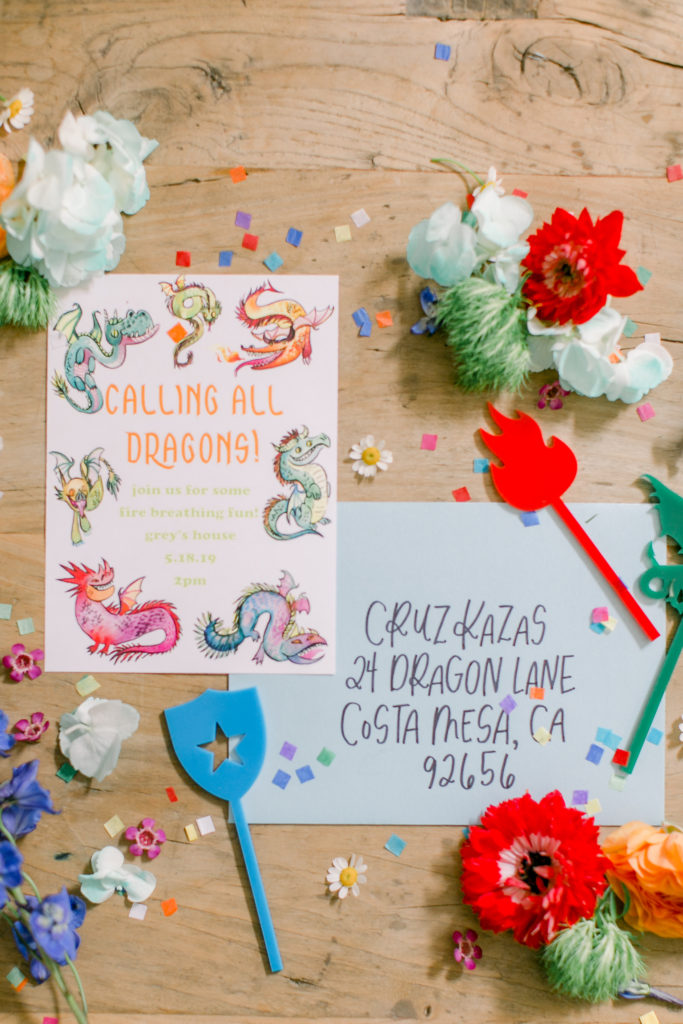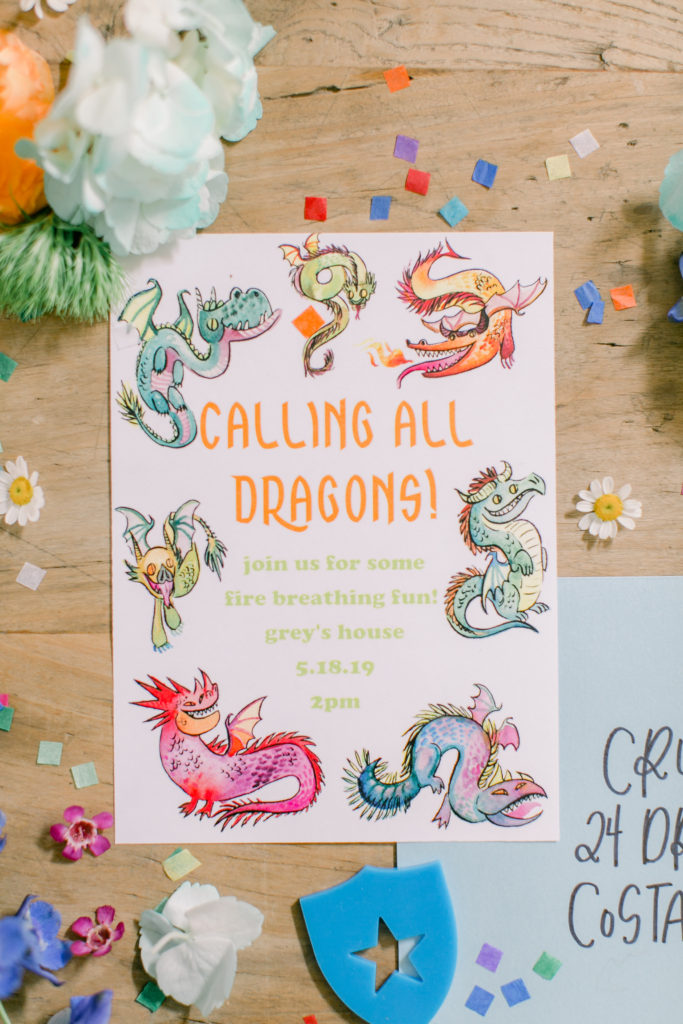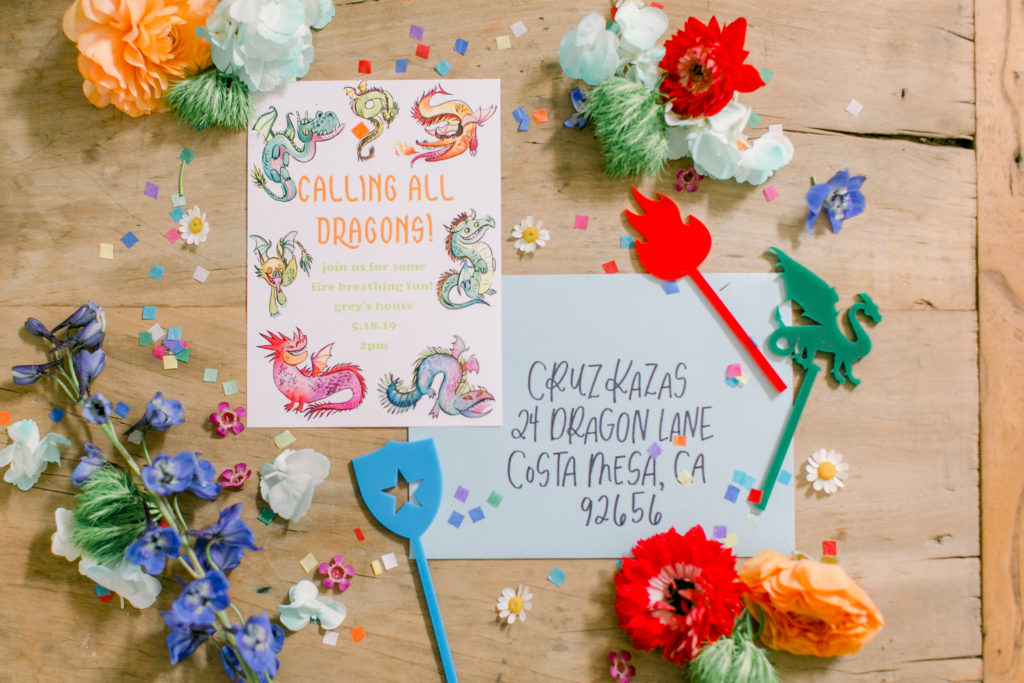 So obviously I wanted some color for this one, haha! Originally I was thinking to do a boy party but when I thought about the rainbow colors, it made me think why can't girls have fun with dragons too?! You guys have told us you want more boy parties, we will do more soon, but this time I just had to include the ladies!!
The color was everywhere, from the balloons to the flowers! I am obsessed with how both of them turned out. This was the first time I worked with Ellen from The Pop Shop, and she's so dang talented you guys! I loved the balloons she did and the color of them were so amazing – bright and opaque, they were killer!
The equally talented Naomi of Beautiful Savage Flowers did all of the floral arrangements and I'm still swooning over them! I love how playful these pieces were, perfect for a kid's party and the colors were so fun. I personally think it's way more difficult to make color look good, especially color like this, but boy did she nail it!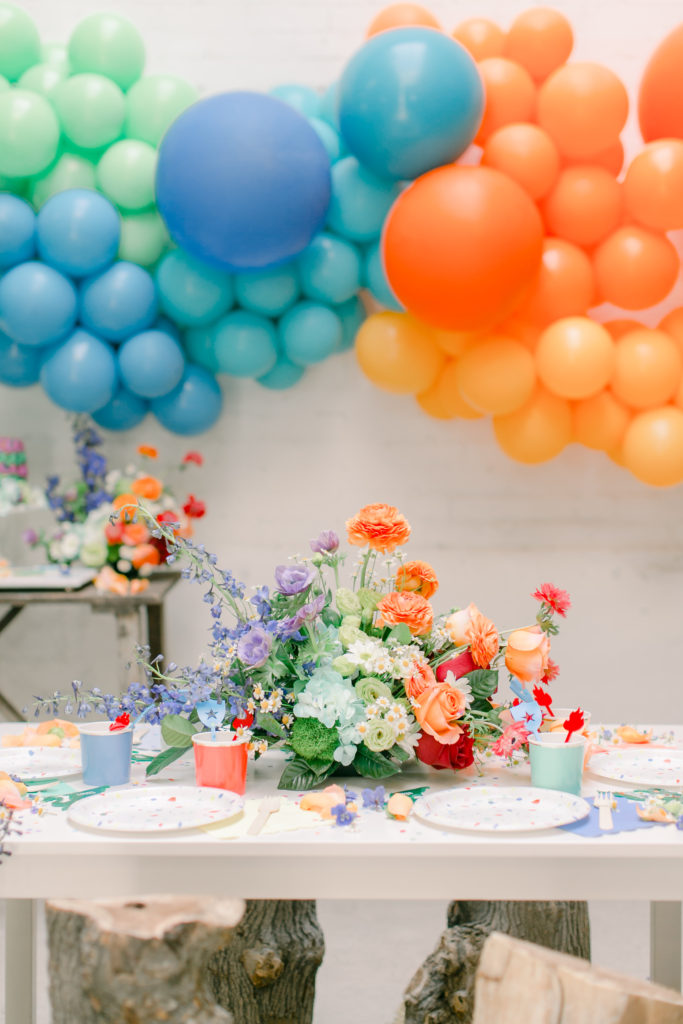 I purchased the plates and confetti on Etsy, they are both Knot & Bow which I love!!, The cups, flatware and napkins are all on Amazon – easy peasy, my favorite place to shop! And how about all those details on there?! The dragons, the fire stir sticks, the confetti?! Love this fun table!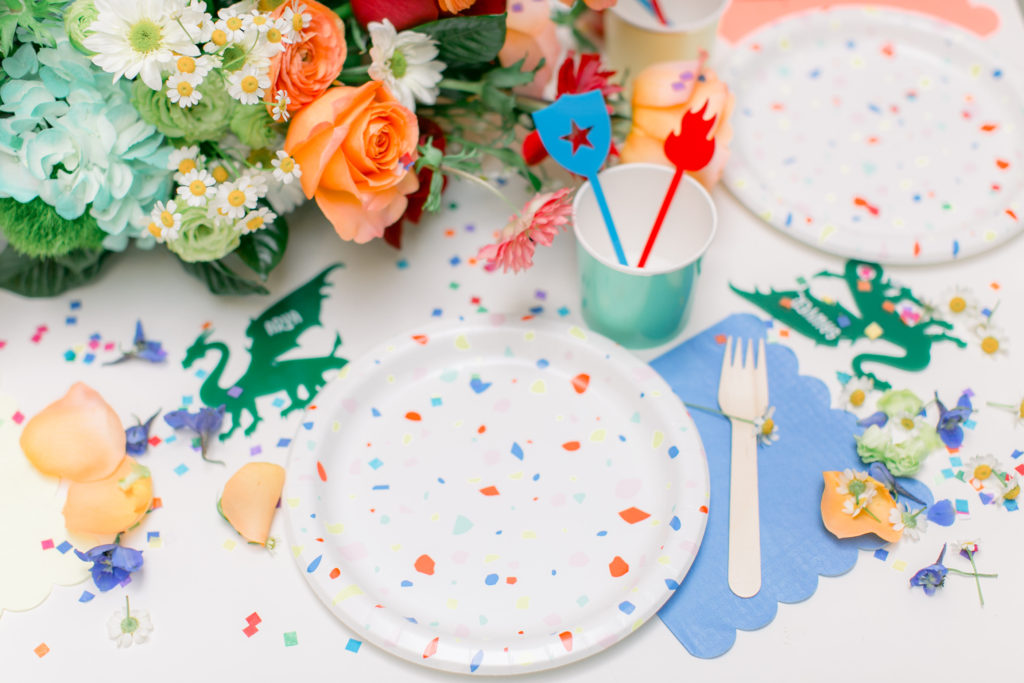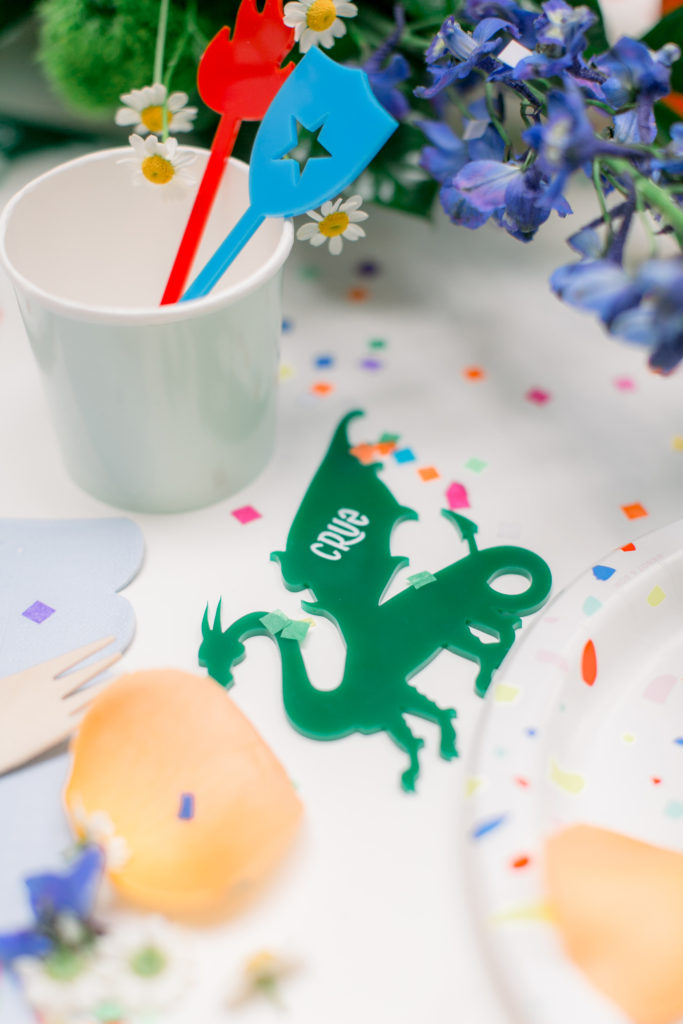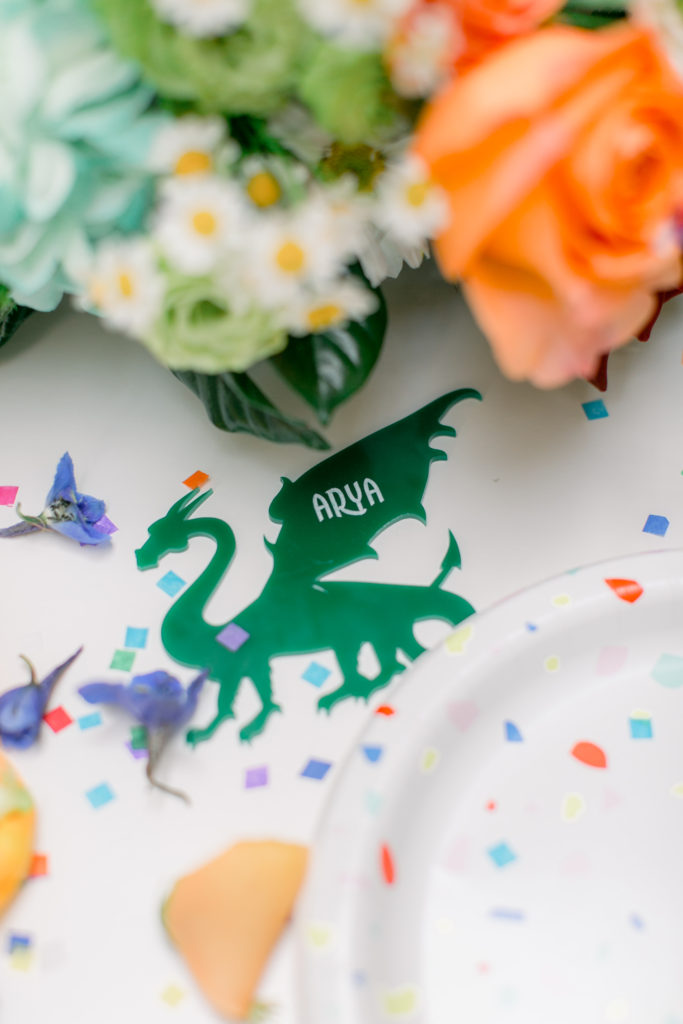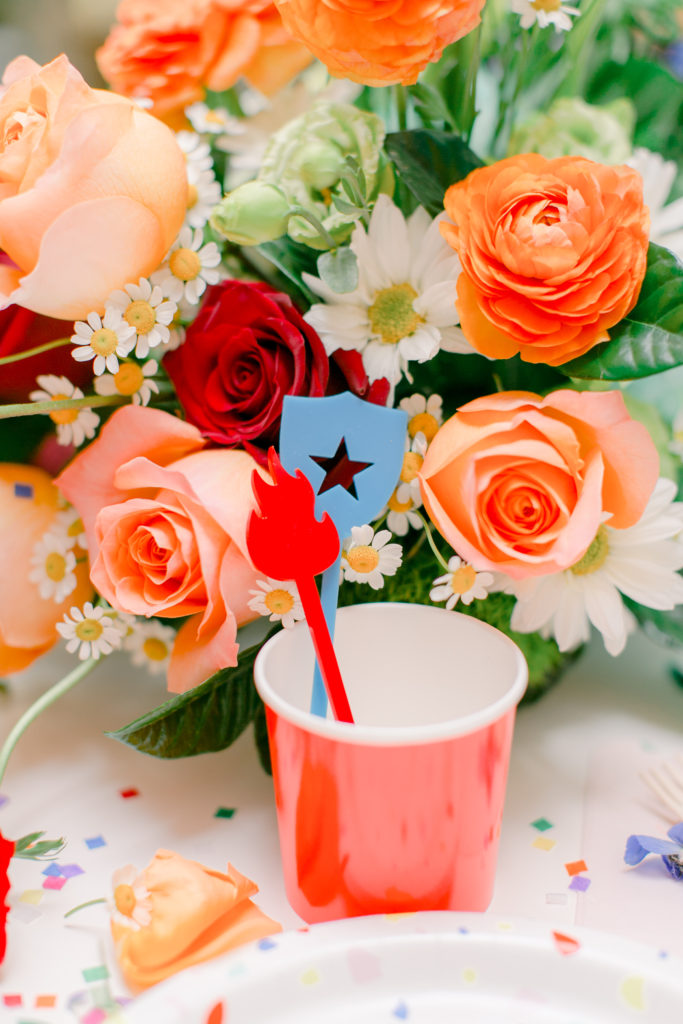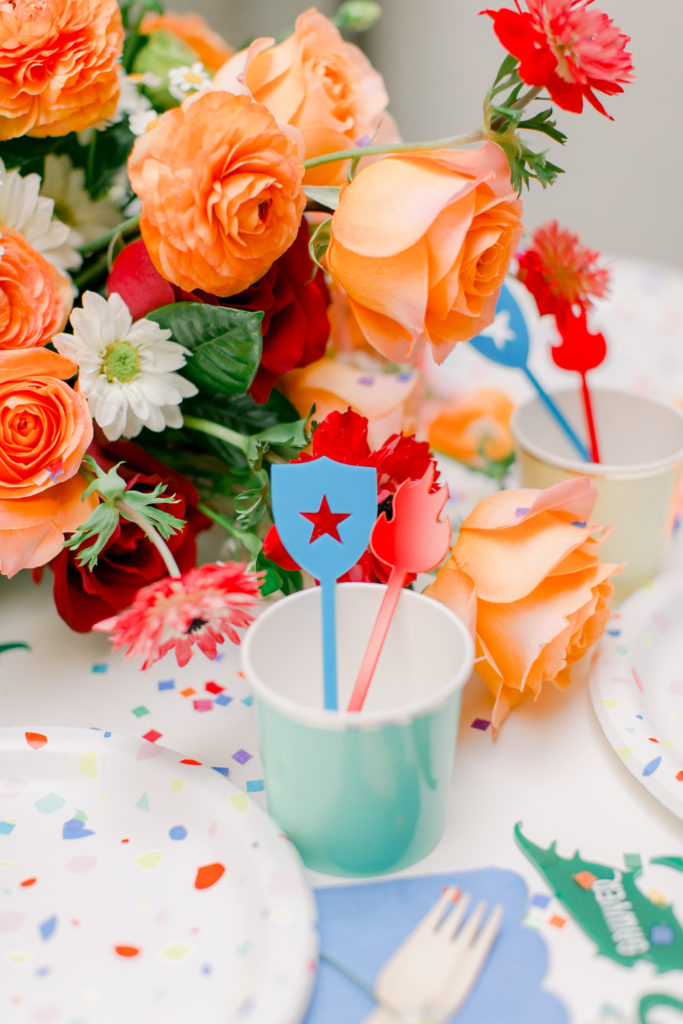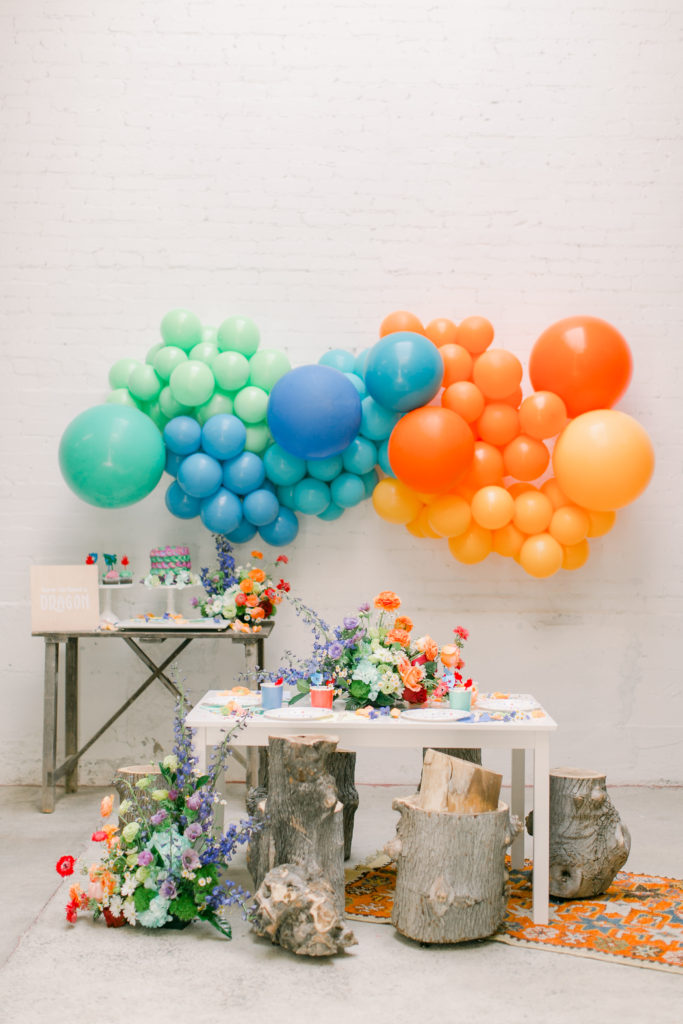 Even the table was set with colorful plates and confetti – along with the cutest details by Poppy Jack Shop. Dragon place cards, fire & shield stir sticks, you name it she does it! We even had a little cutie named Arya you guys, like GOT!! I was so excited when I saw her name on a dragon!!
One of my favorite details were the wooden sump chairs from Sweet Salvage Rentals, so perfect for this medieval shindig!! The kids loved them too!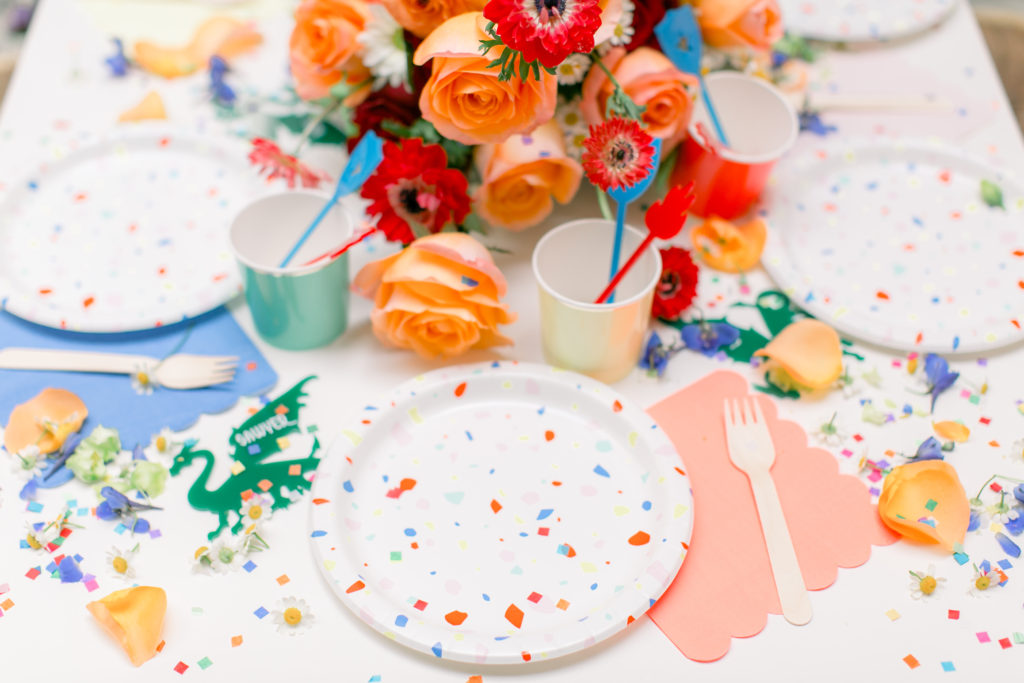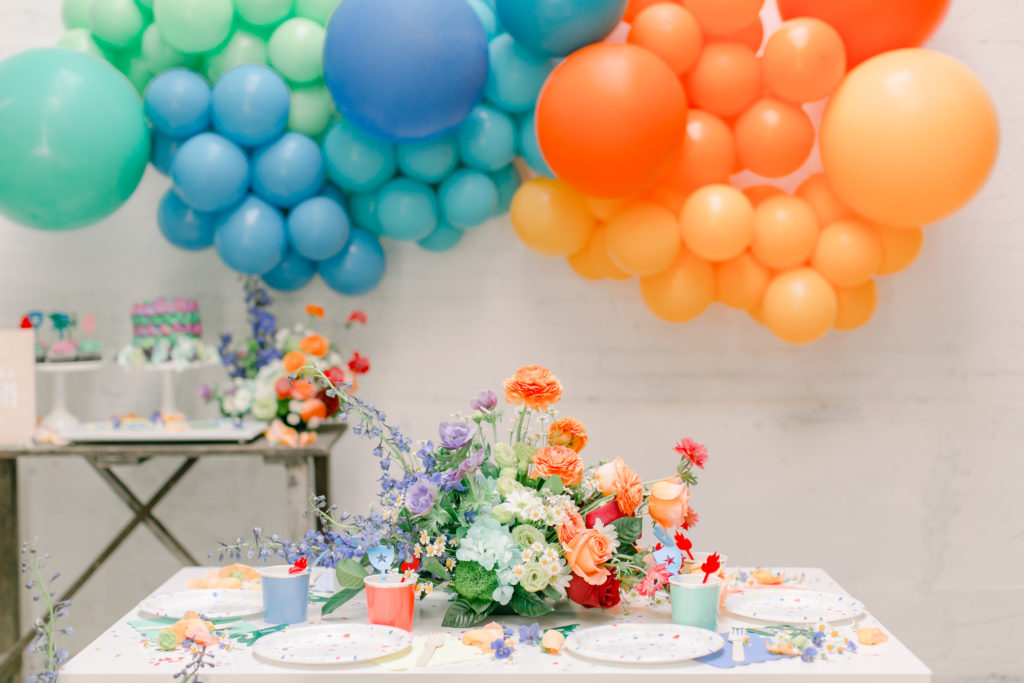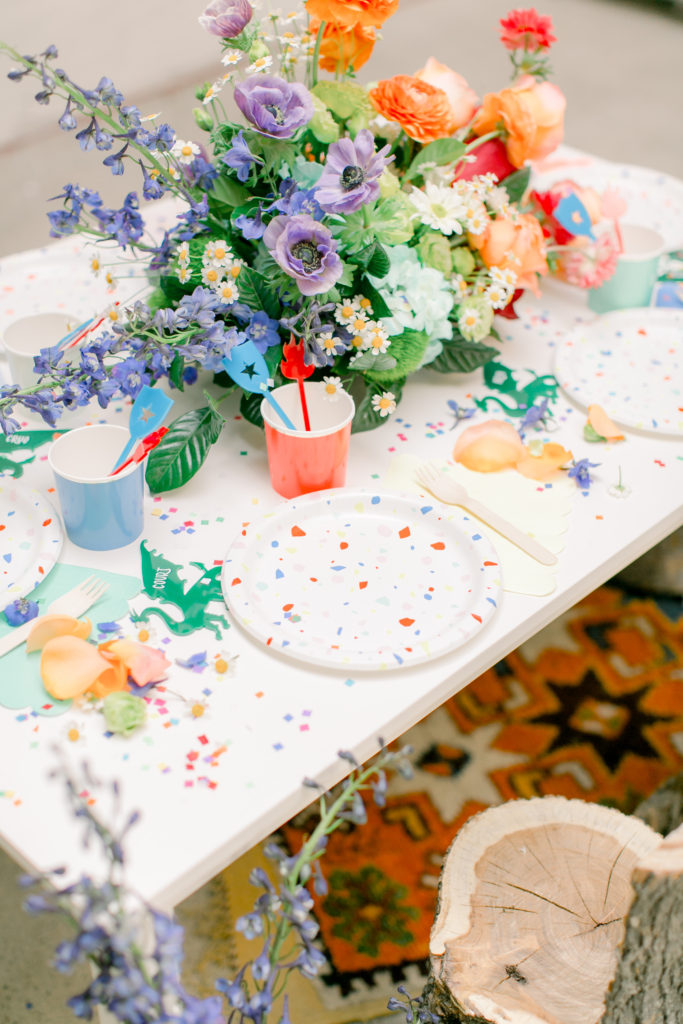 These flowers!! Aren't they so darn dreamy you guys?!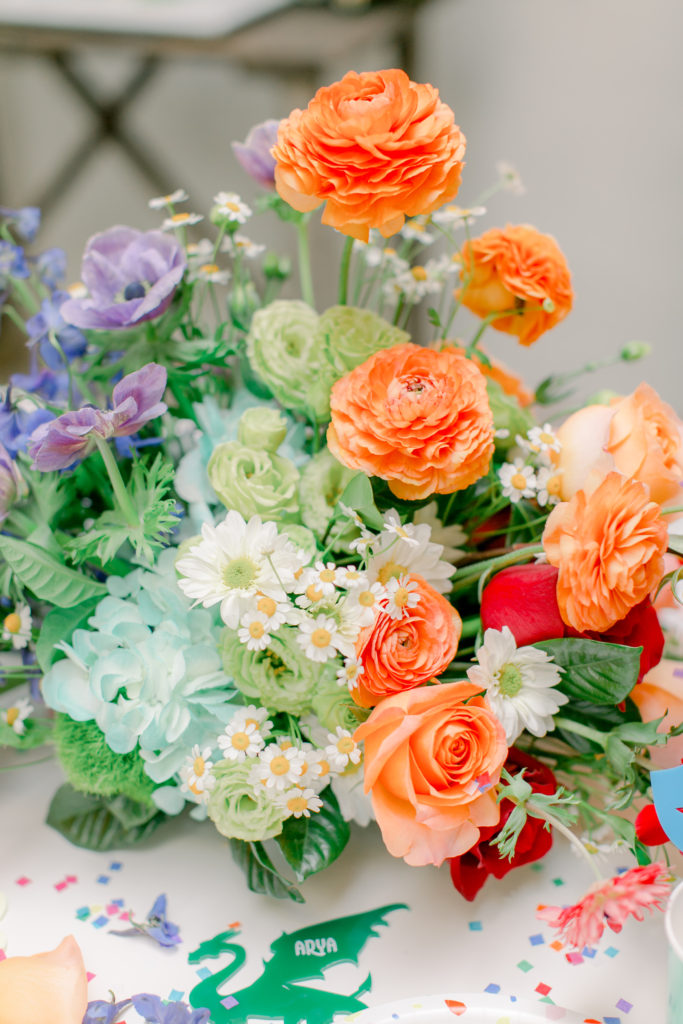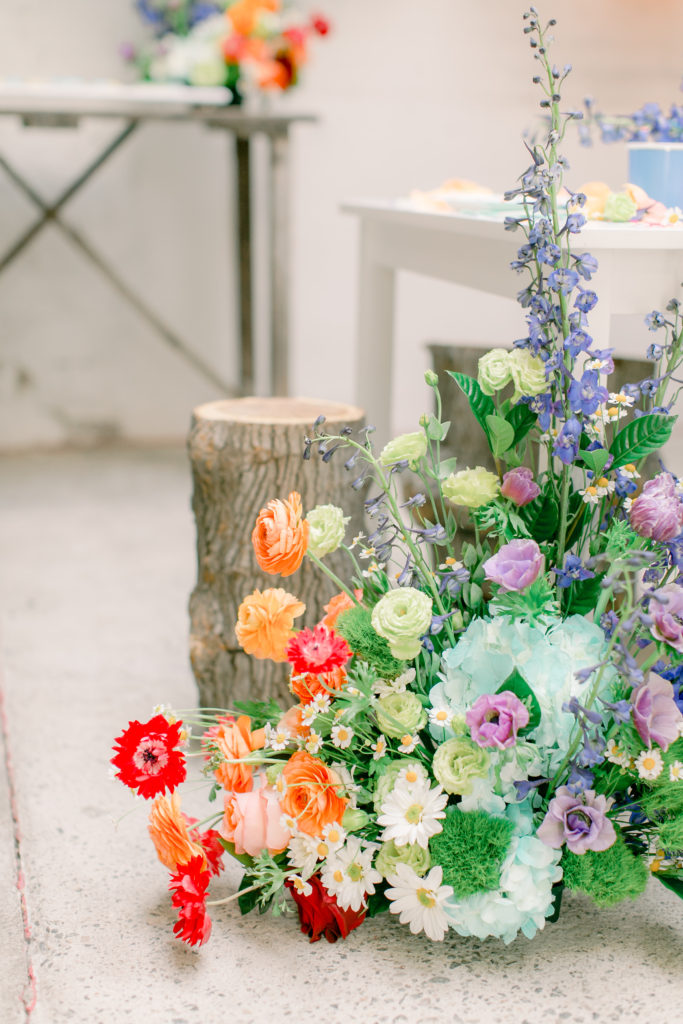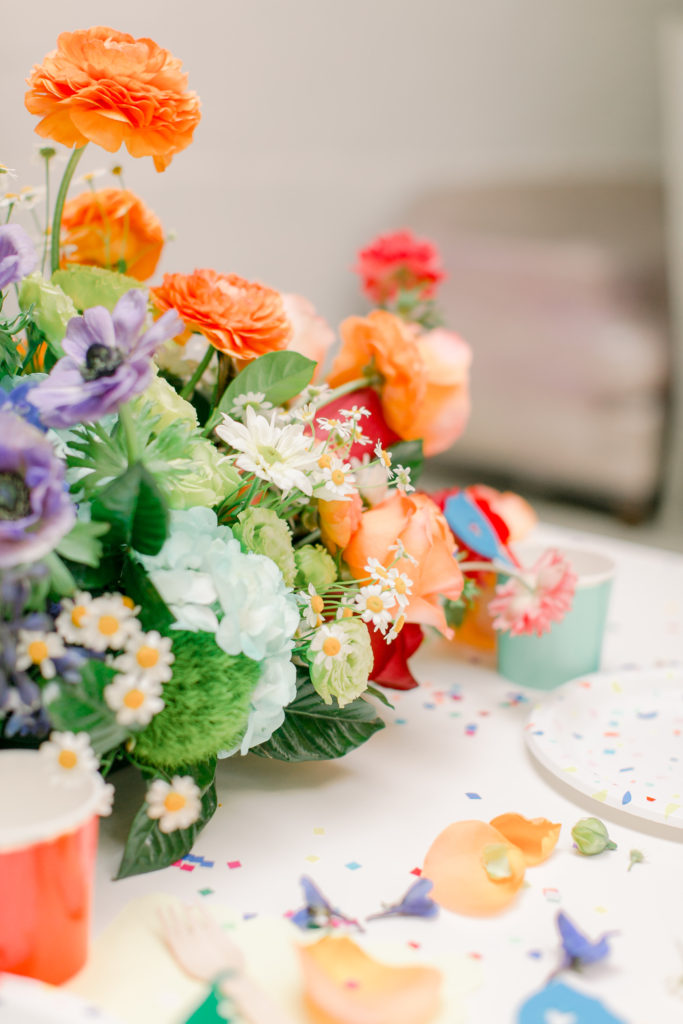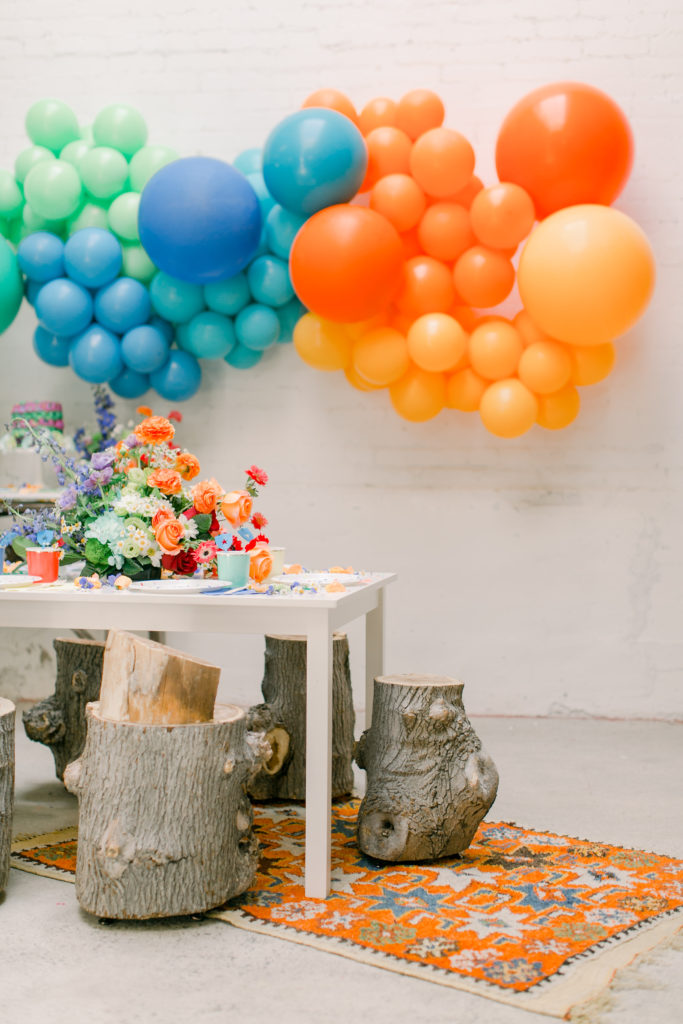 It's a kid's party so we better throw some cute kids in there, am I right?! I had to have both of my boys in this one of course – they are all about those dragons!! The kids were decked out in Chaser Brand tees that fit the mood – like "Wing Man" or "Looking for Trouble" – thank you Chaser Brand for always making the cutest tees for every occasion!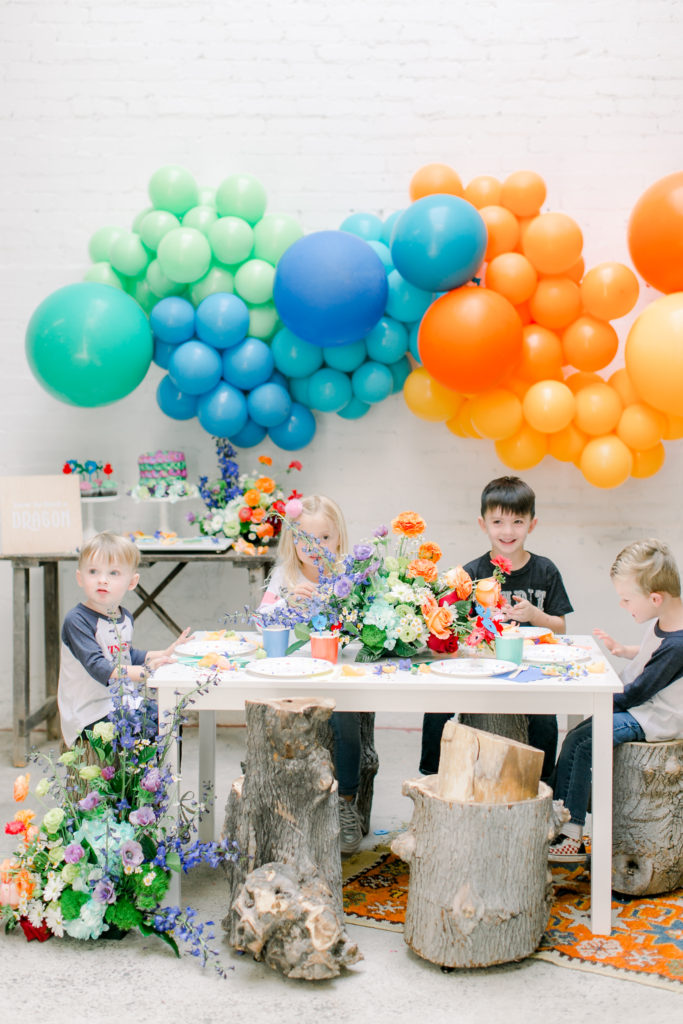 There's our sweet Arya!!!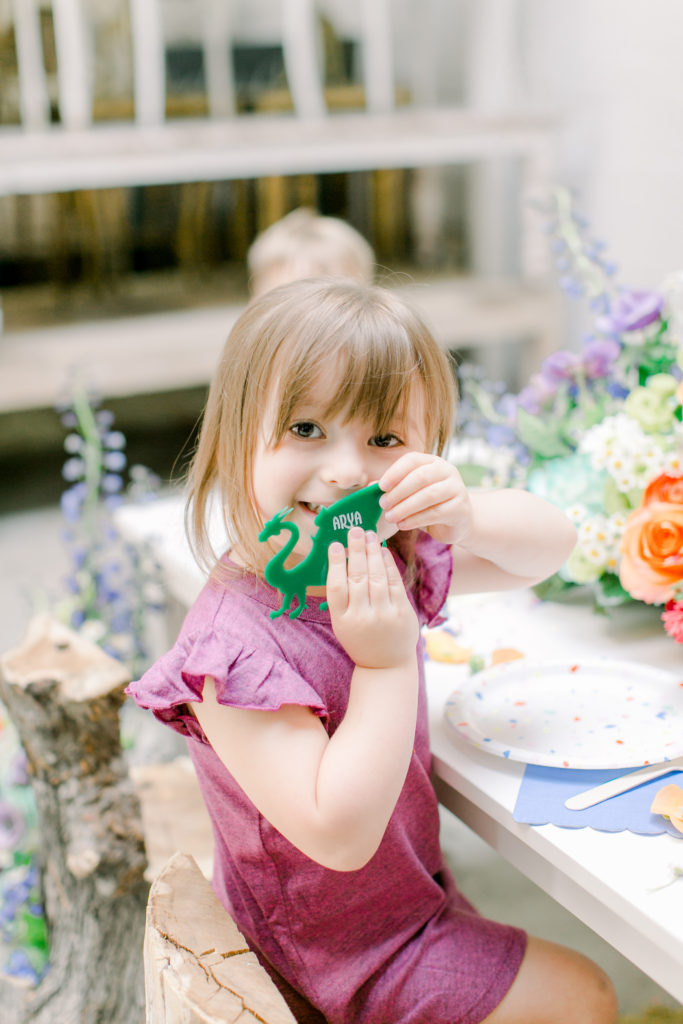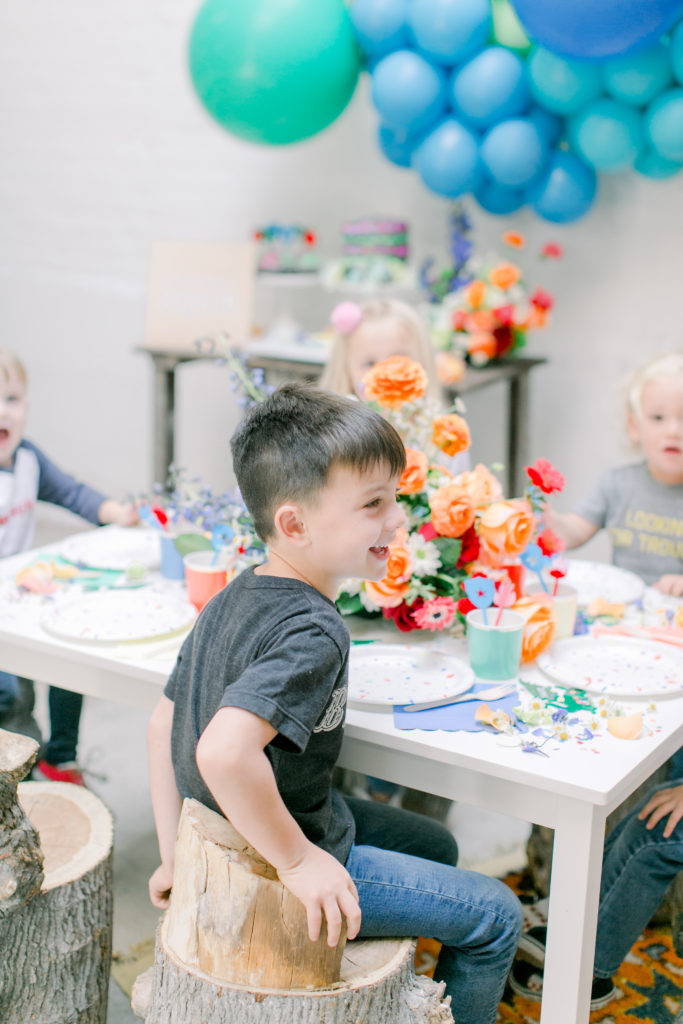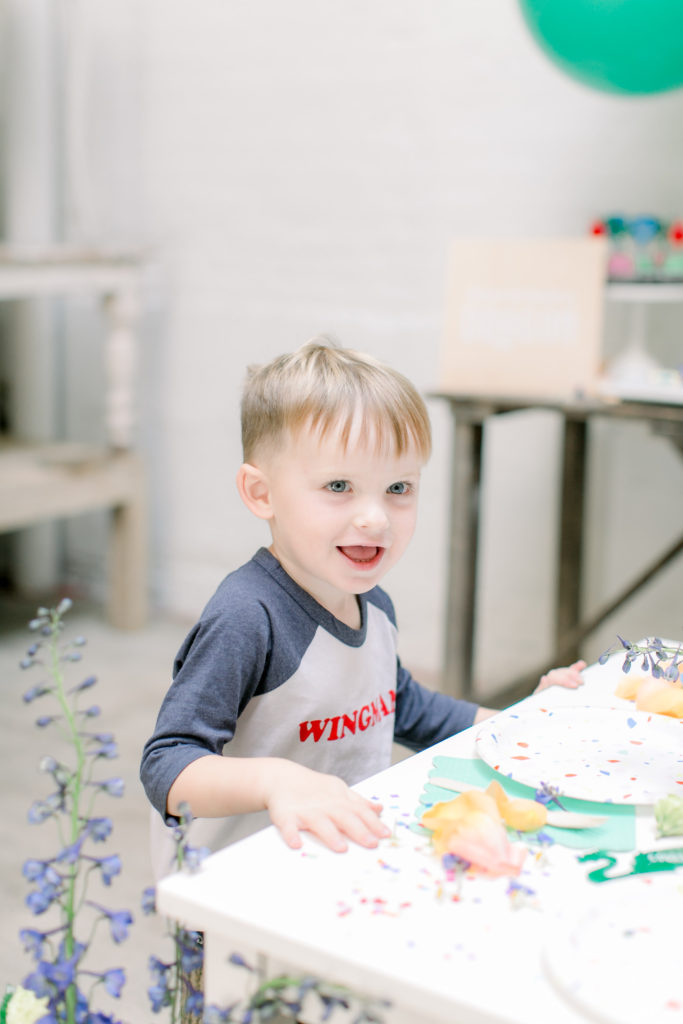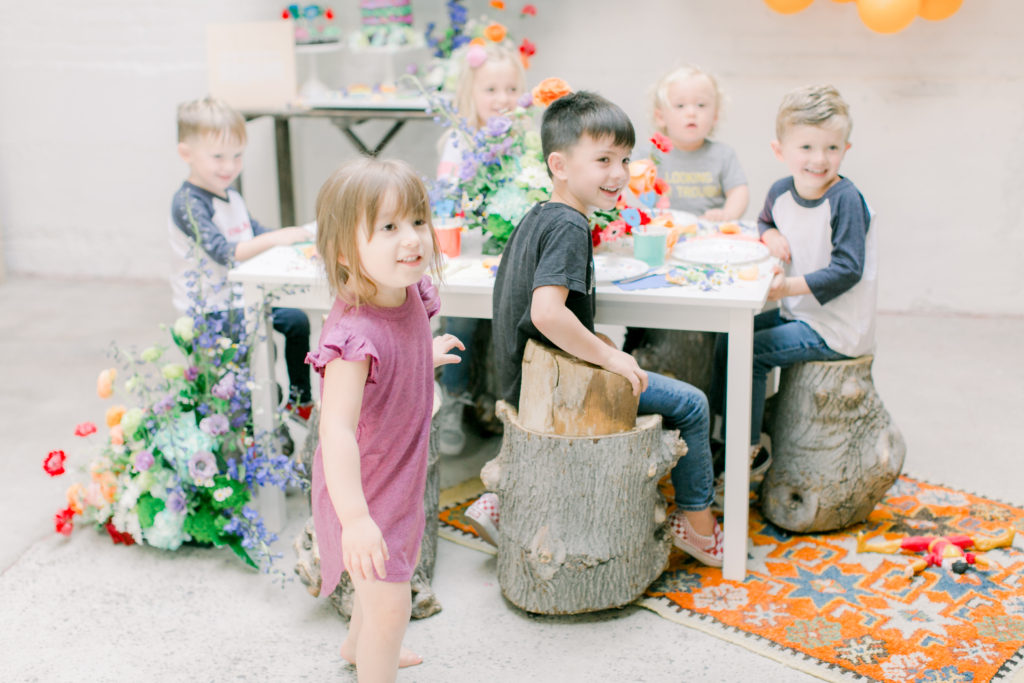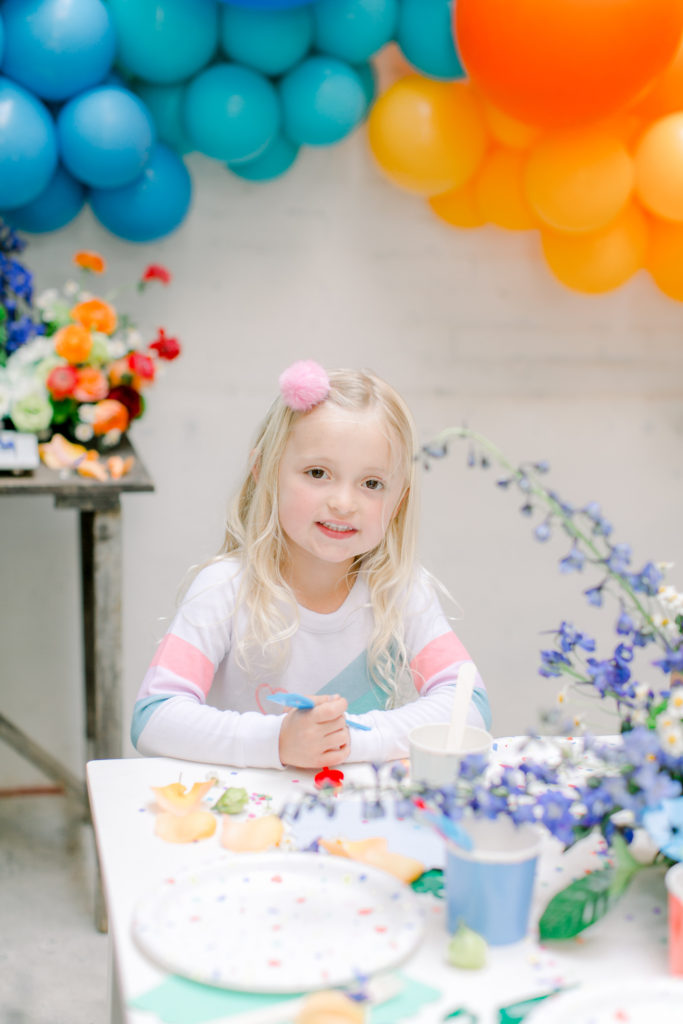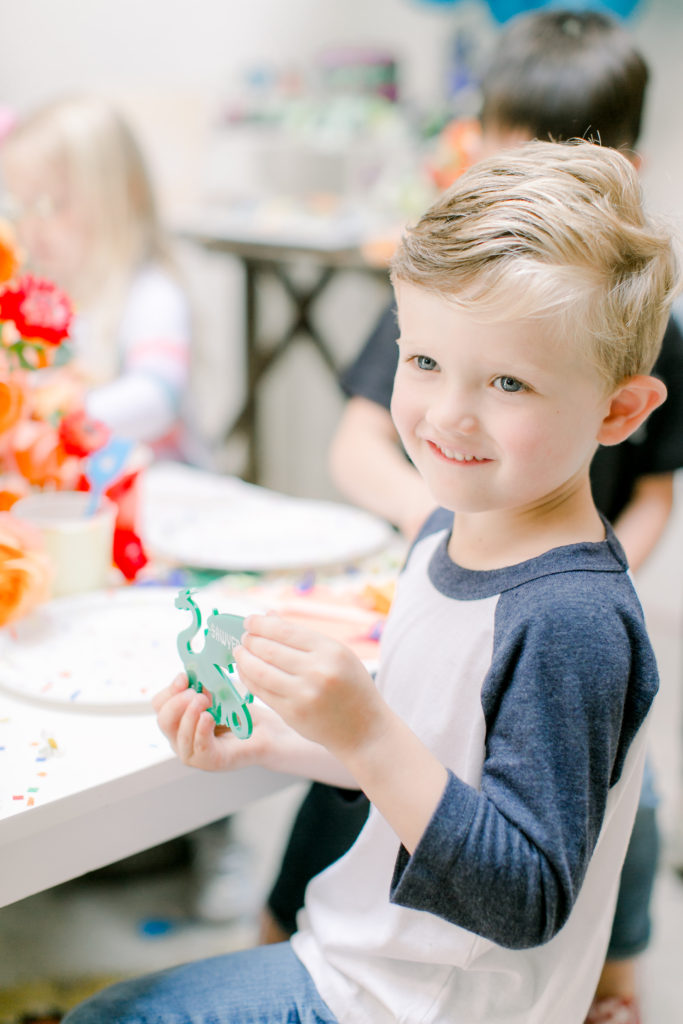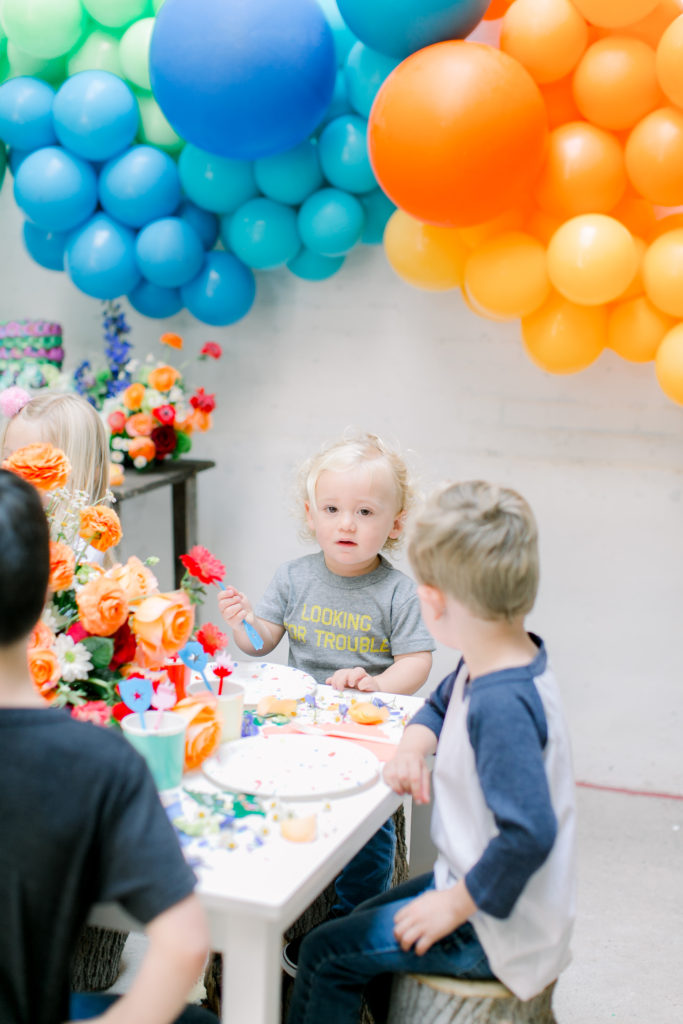 Now for the costumes!!! Remember I said they inspired it all?! My boys LOVE a good costume – they are all about pretending to be super heroes, policemen, pirates, you name it they play it. It's one of my favorite things about them and I love to see their imagination run wild. There was a time where Court didn't leave the house without wearing a costume. So when I discovered Lovelane it already had a special place in my heart.

They specialize in pretend, and they do it with style. All of the colors of their fairytale collection inspired me for this one! The kids had so much fun playing in these costumes, it was so cute to watch them all!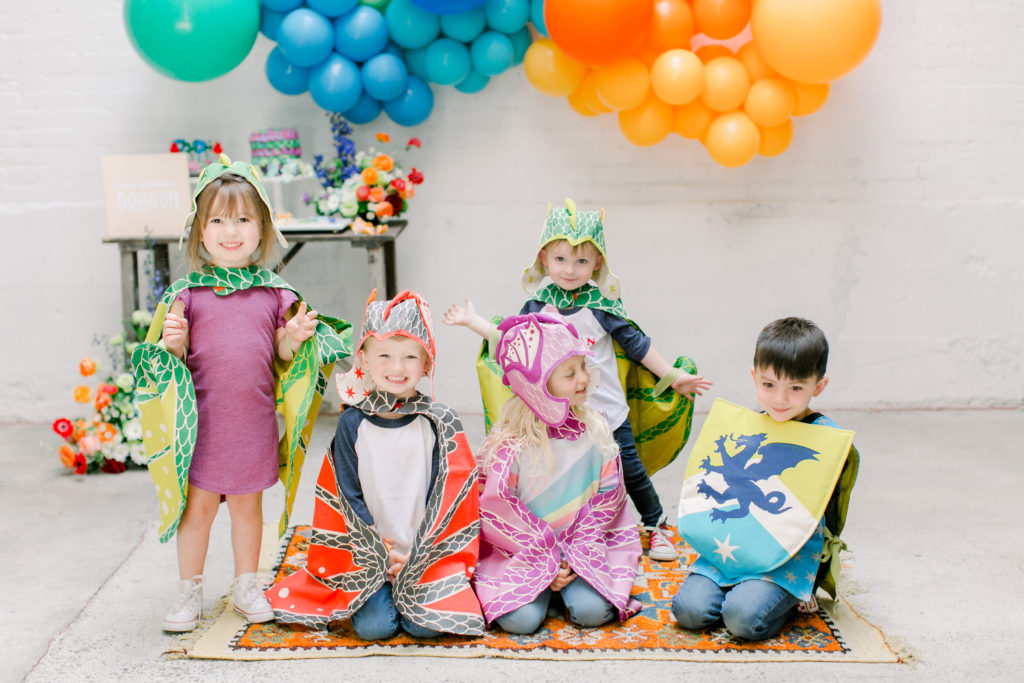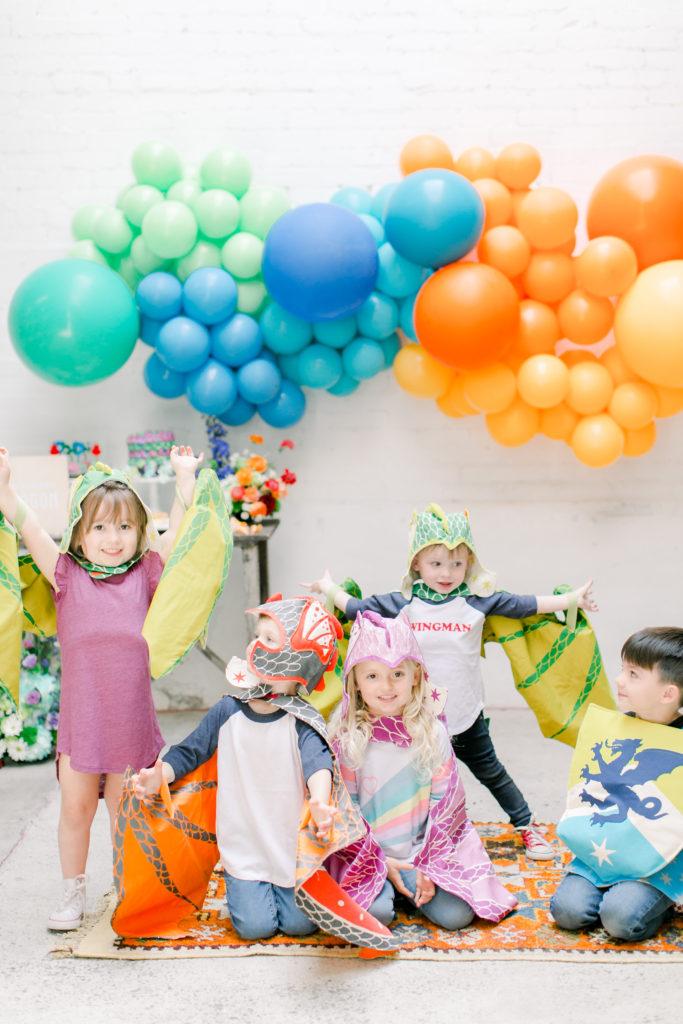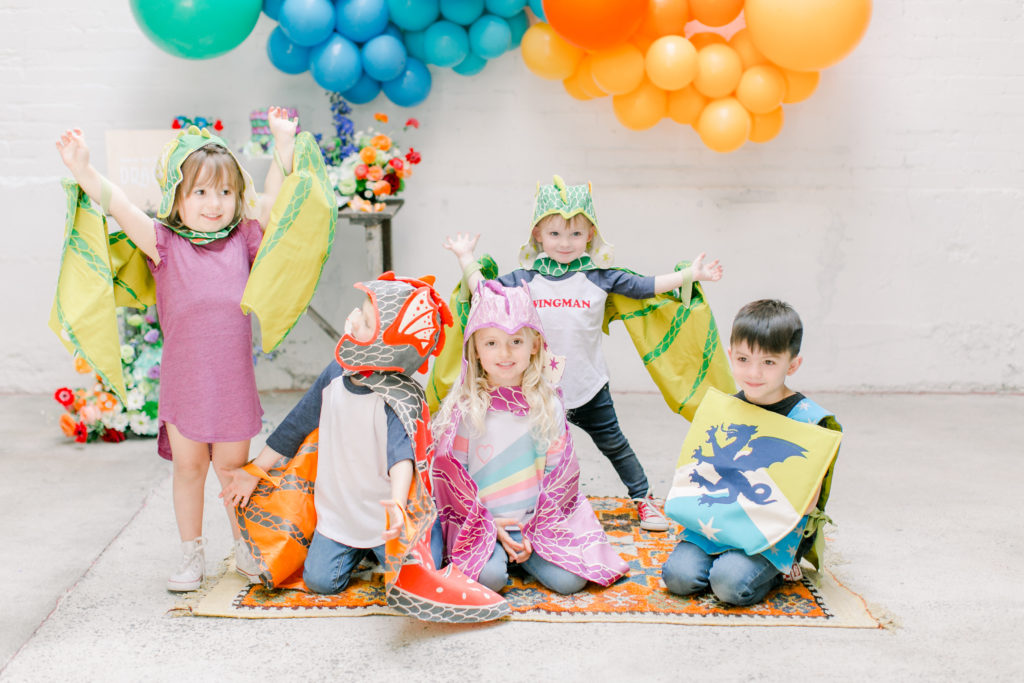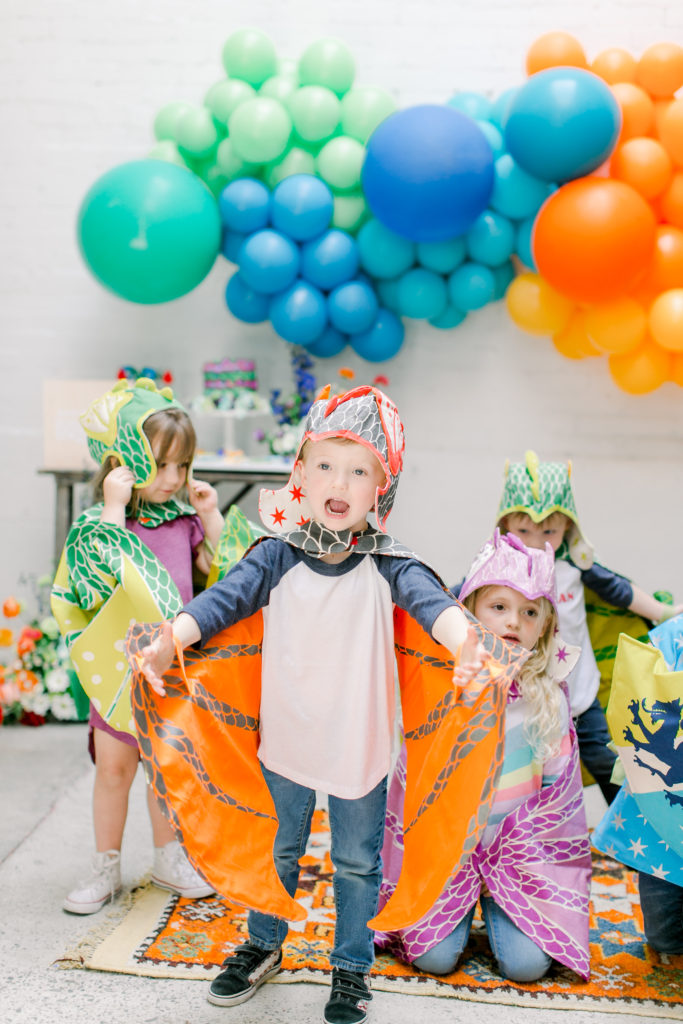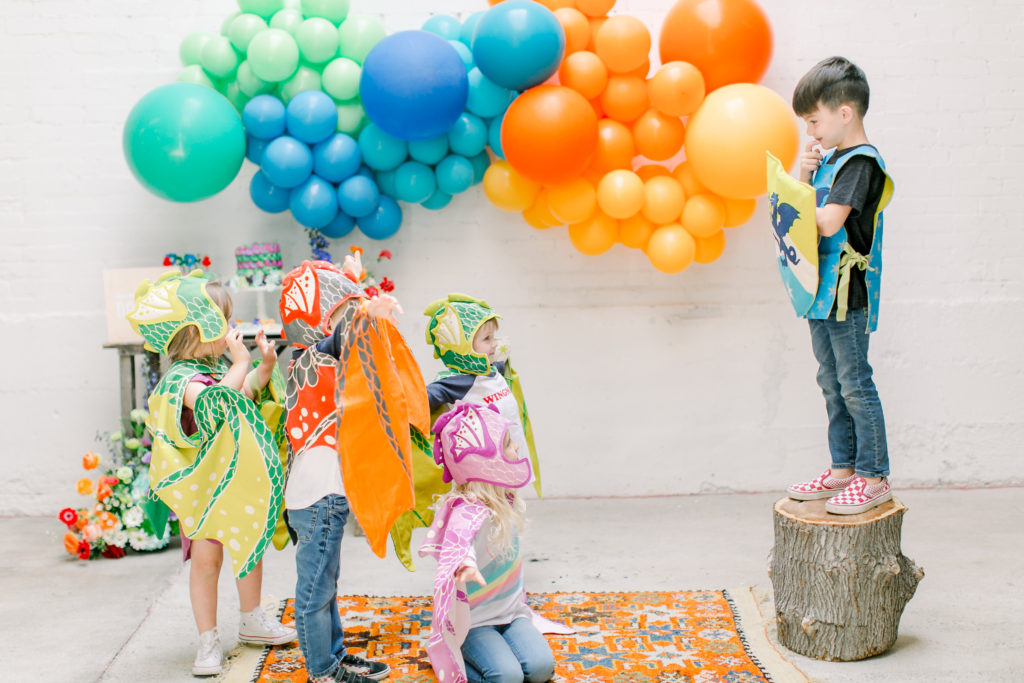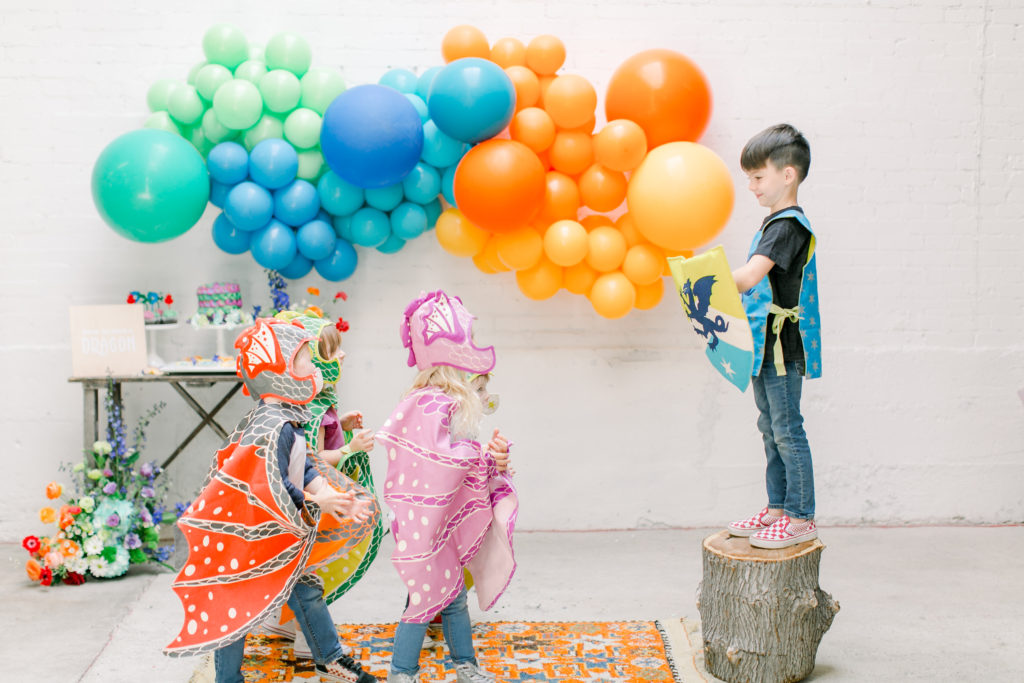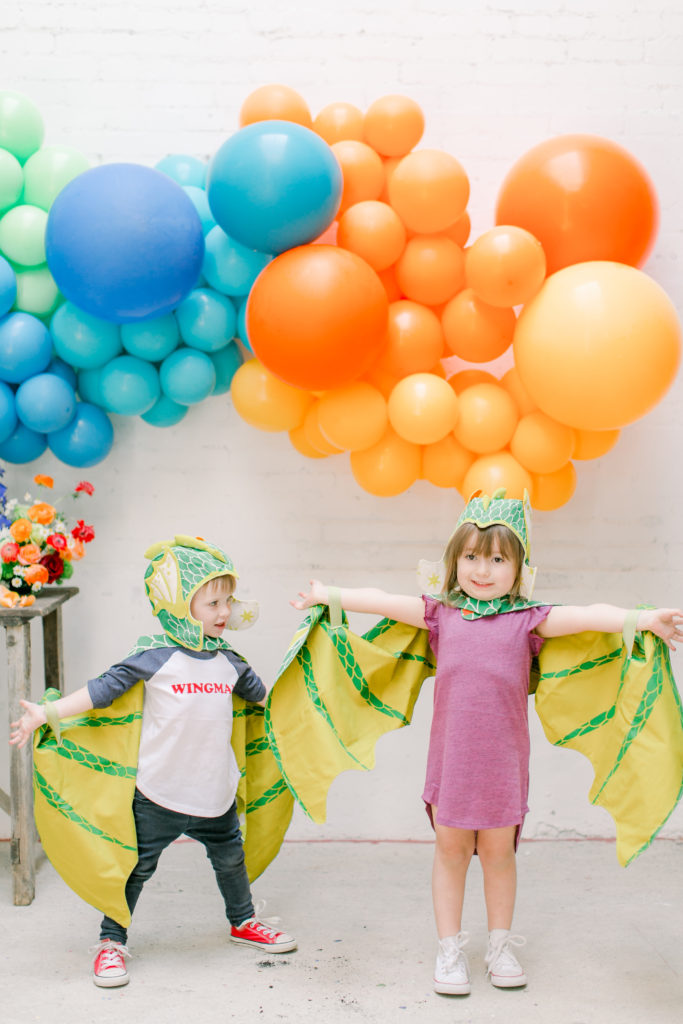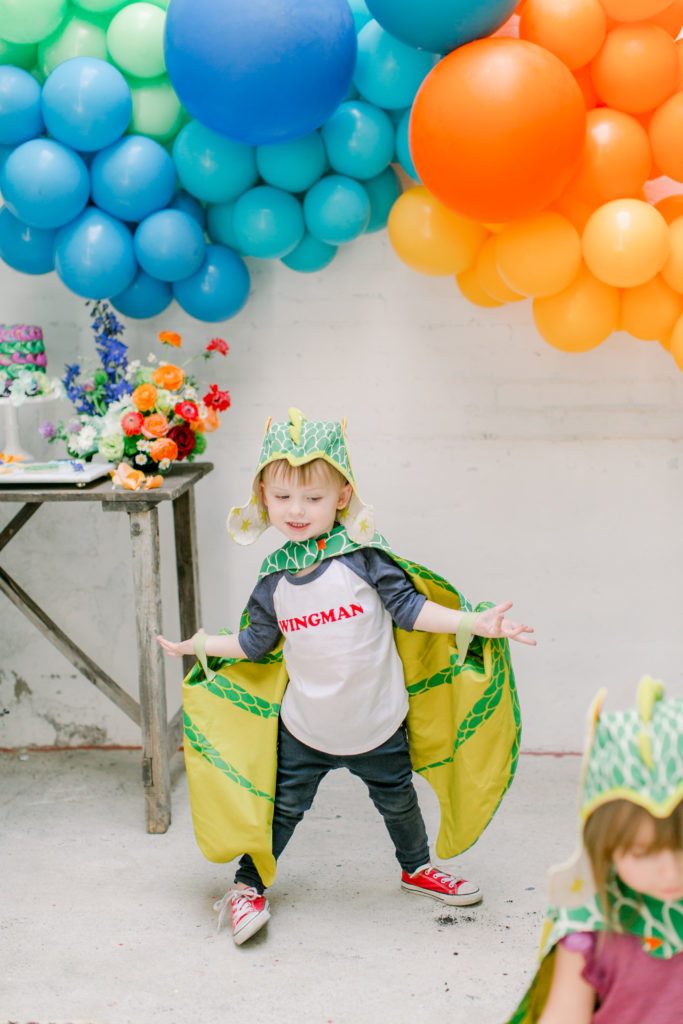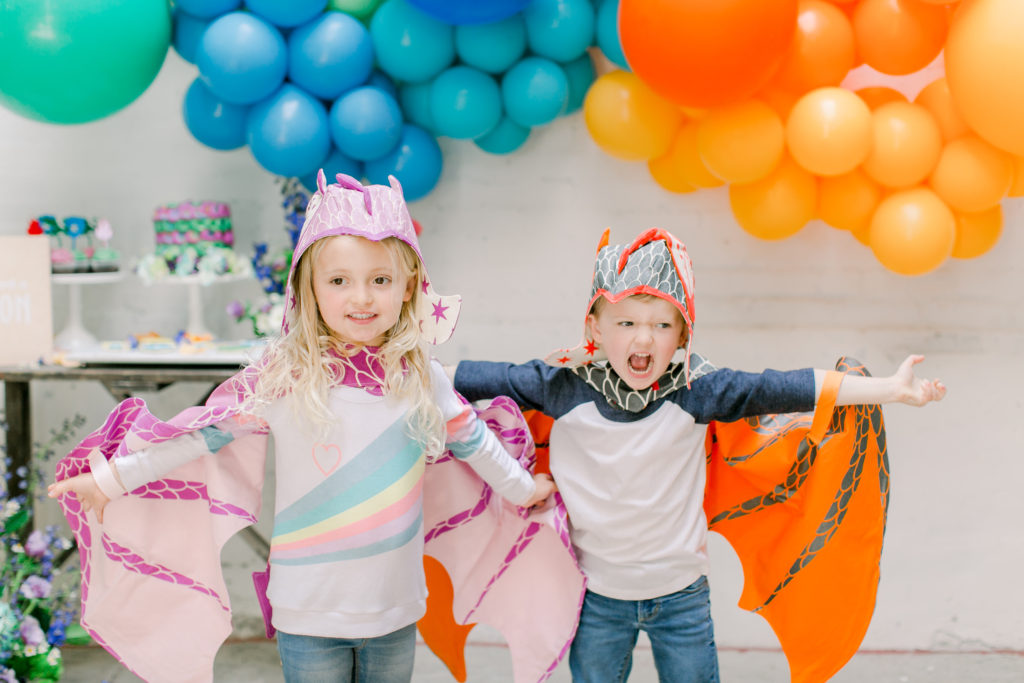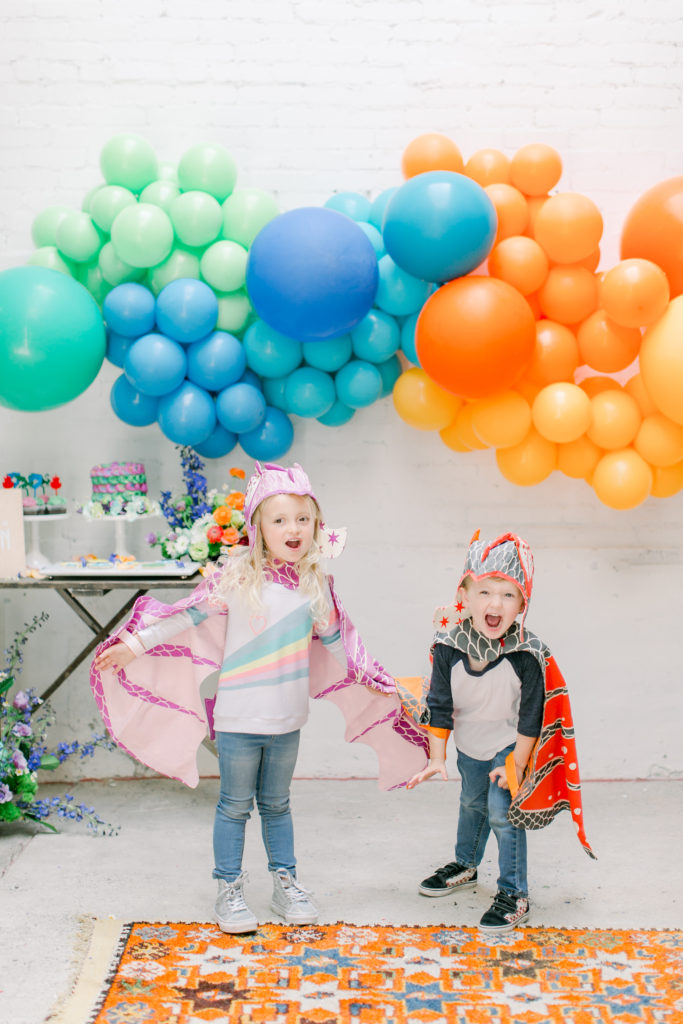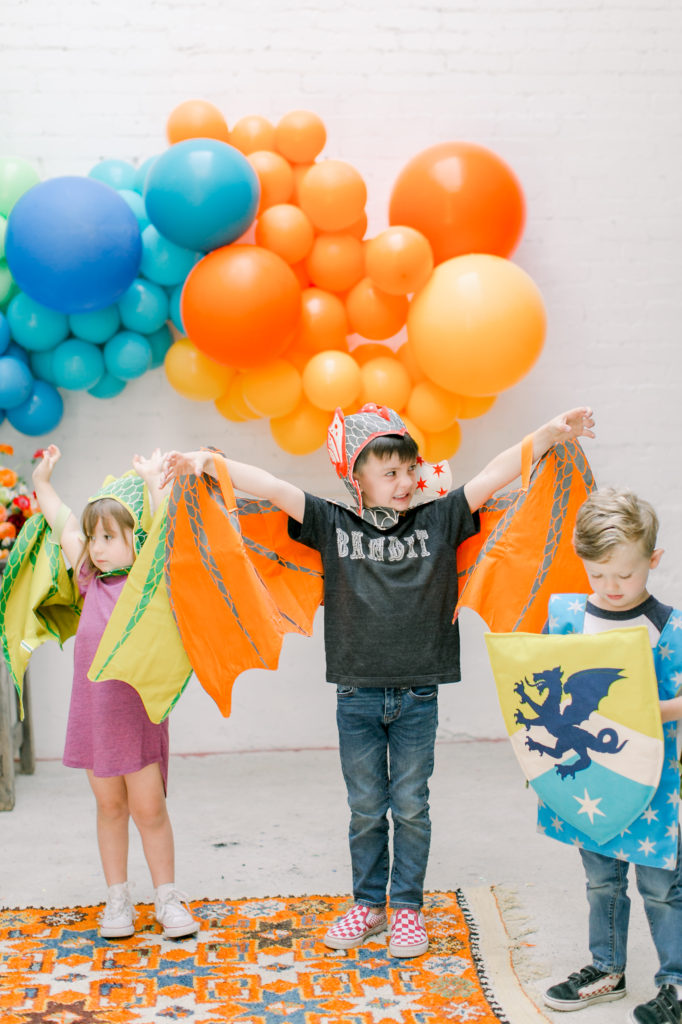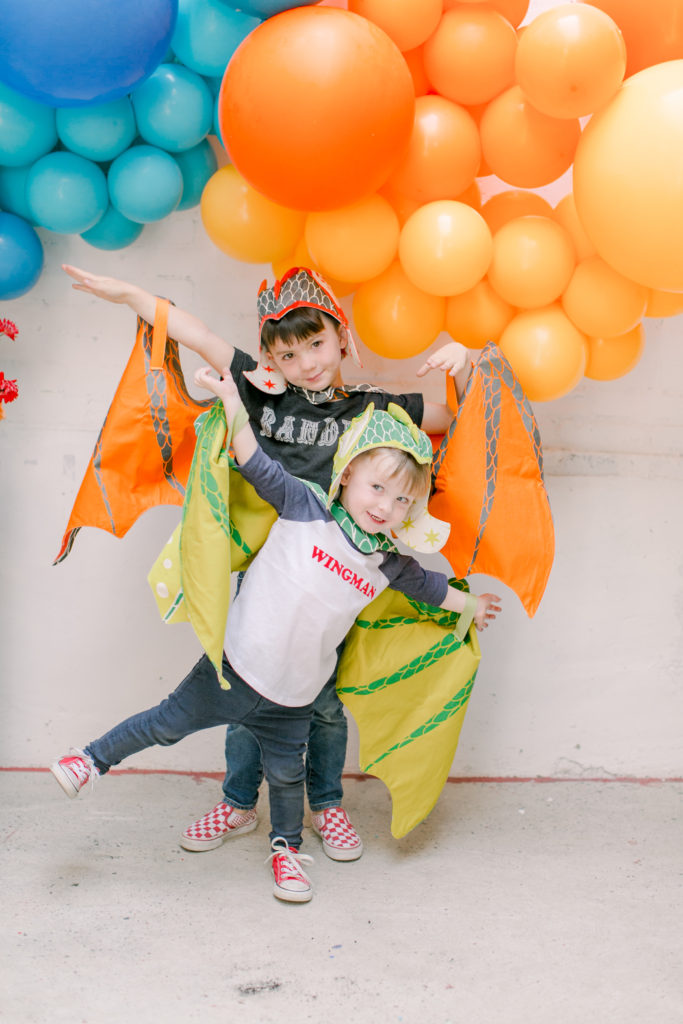 Couldn't end this party without some desserts! We let those little dragons have at it with these amazing desserts by Frost Your Cookie.

Incredible cupcakes and cookies – but that Dragon cake was definitely the main event!! Poppy Jack Shop added her special touch with a fun sign and cute cupcake toppers. Why is it that the desserts always steal the show?! Well, nothing's cuter than the kids but these were pretty close!!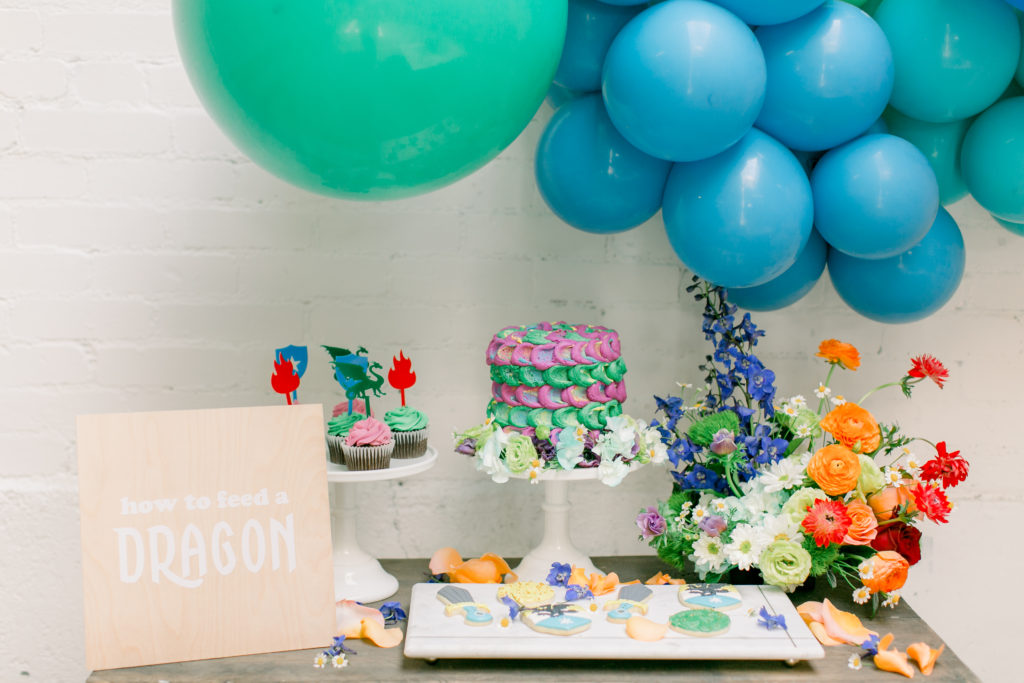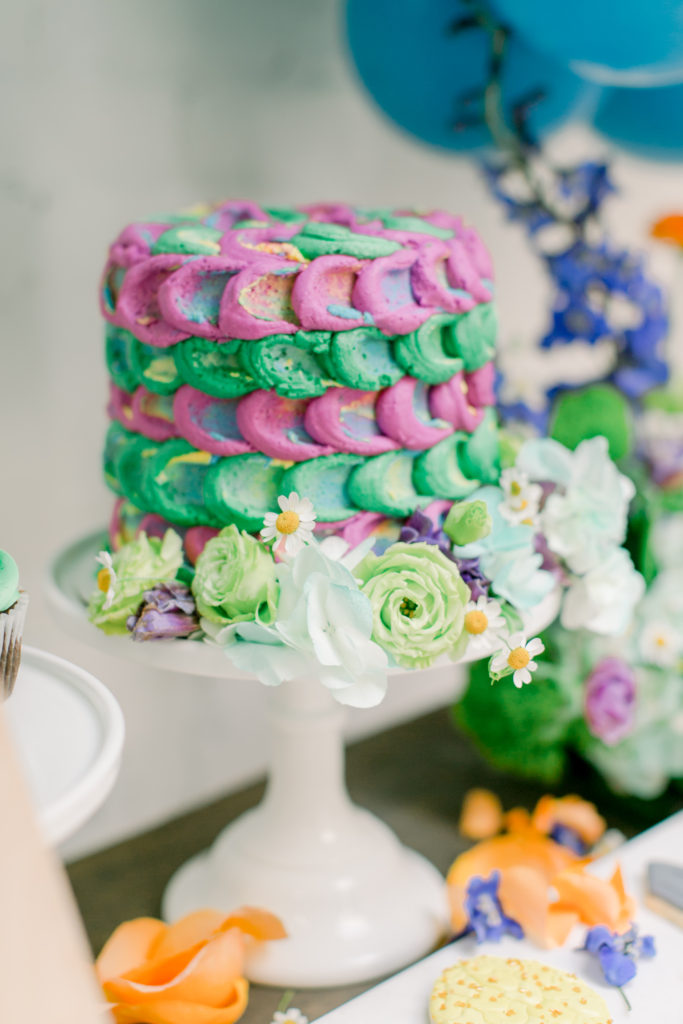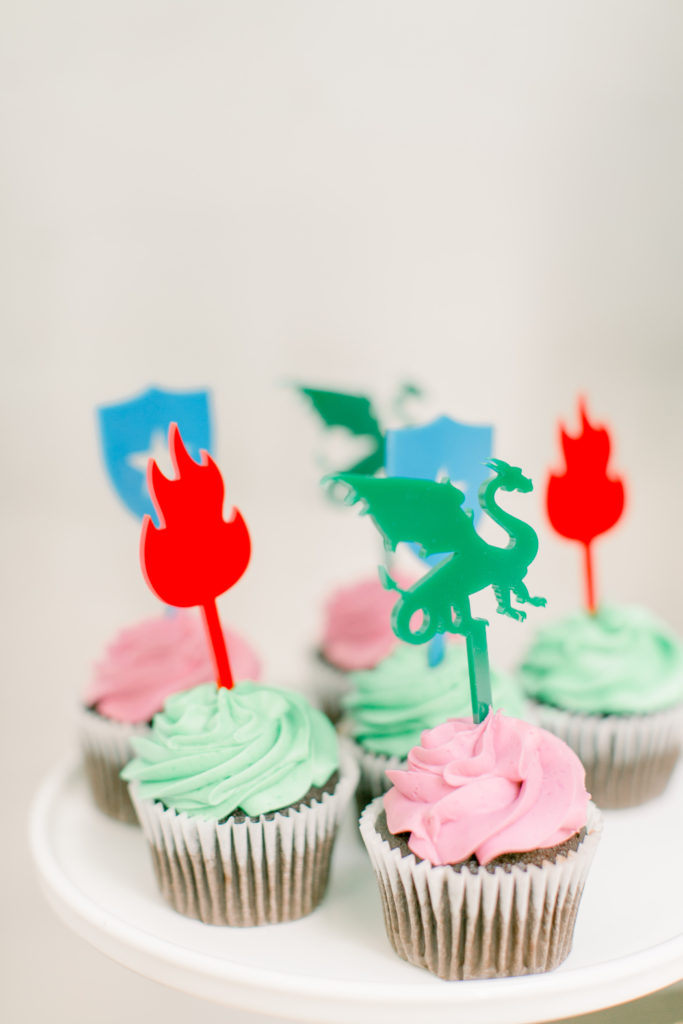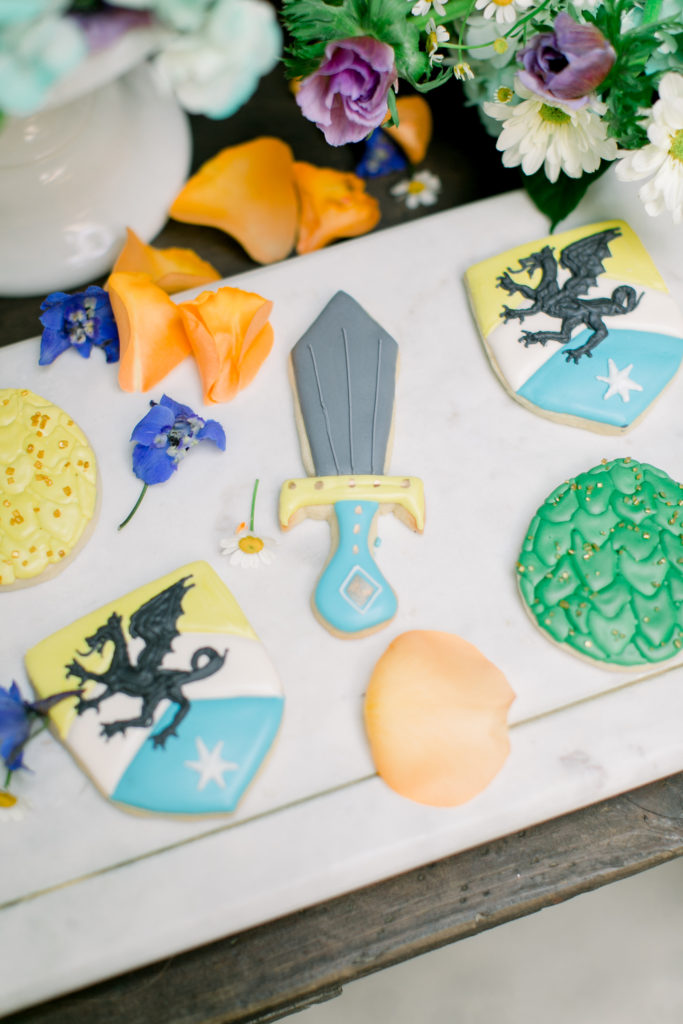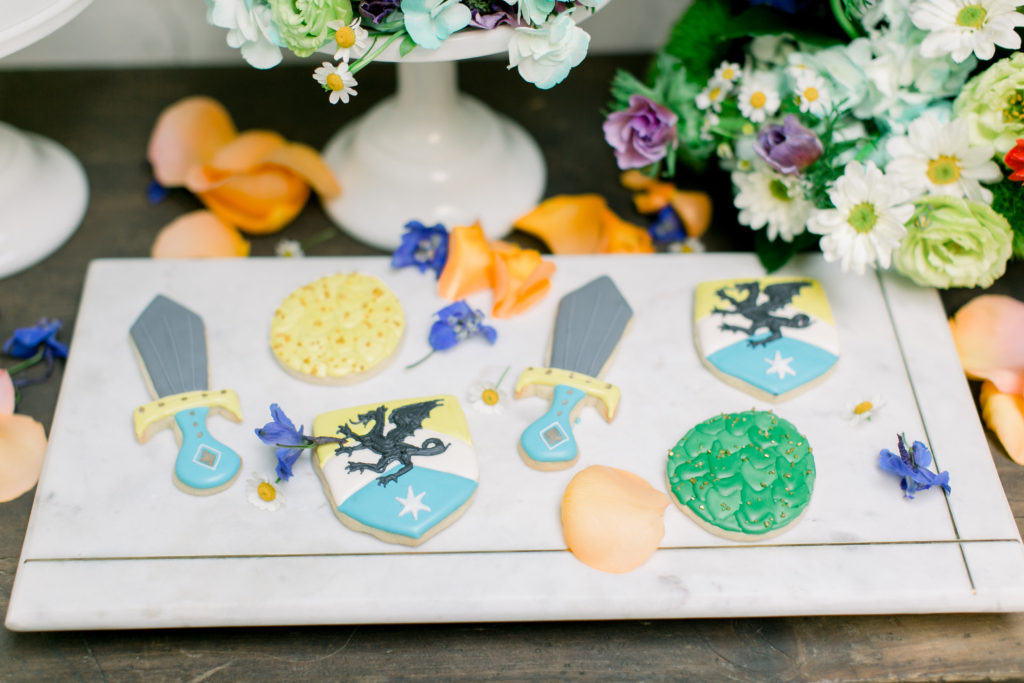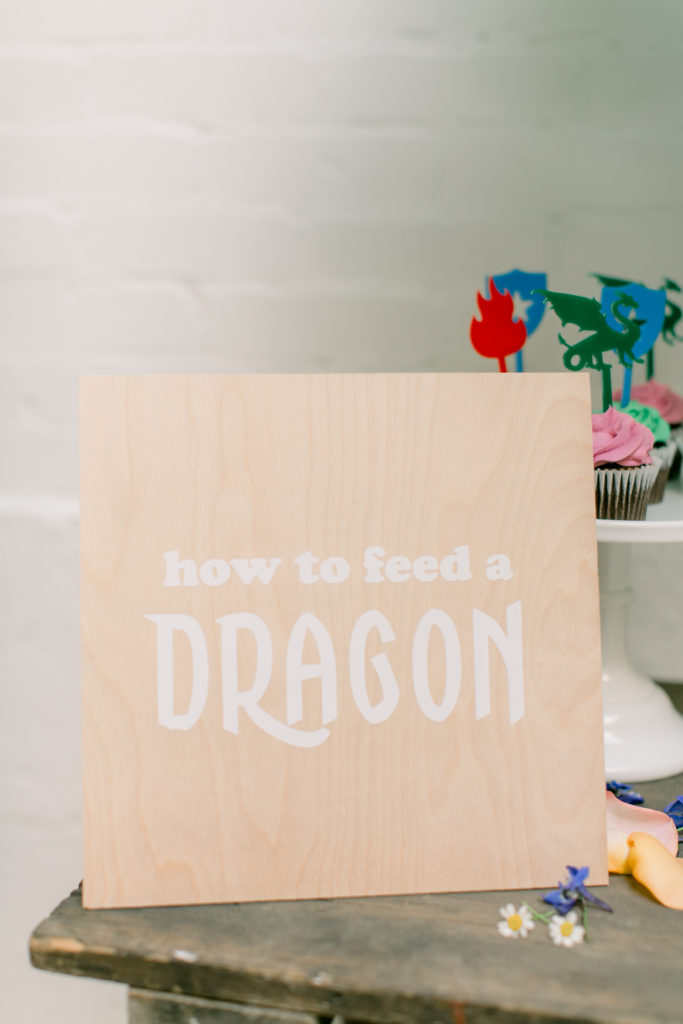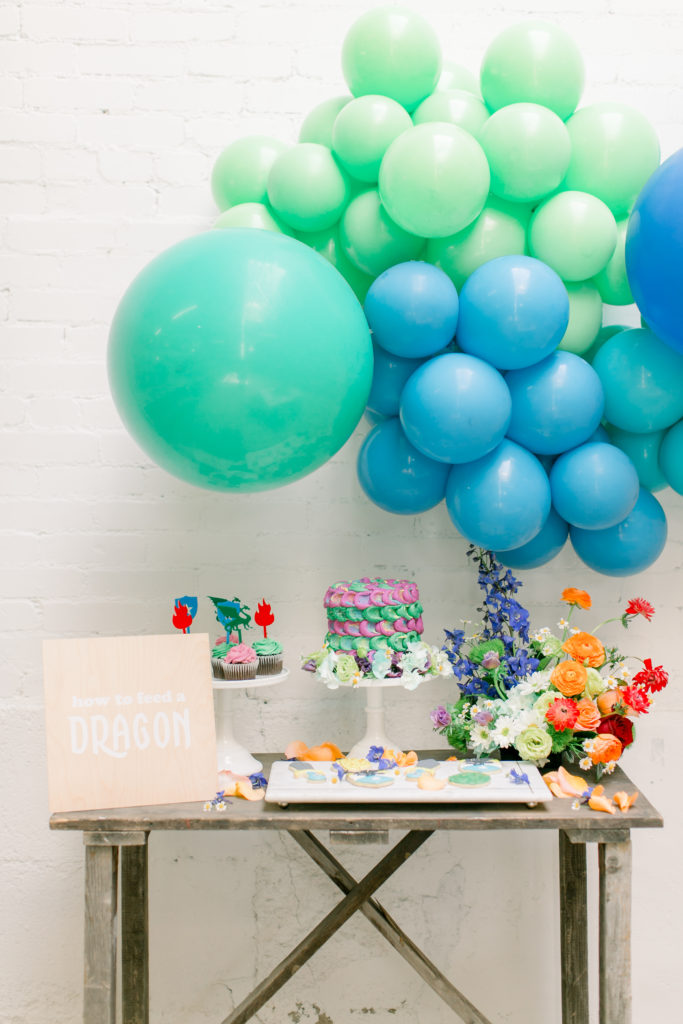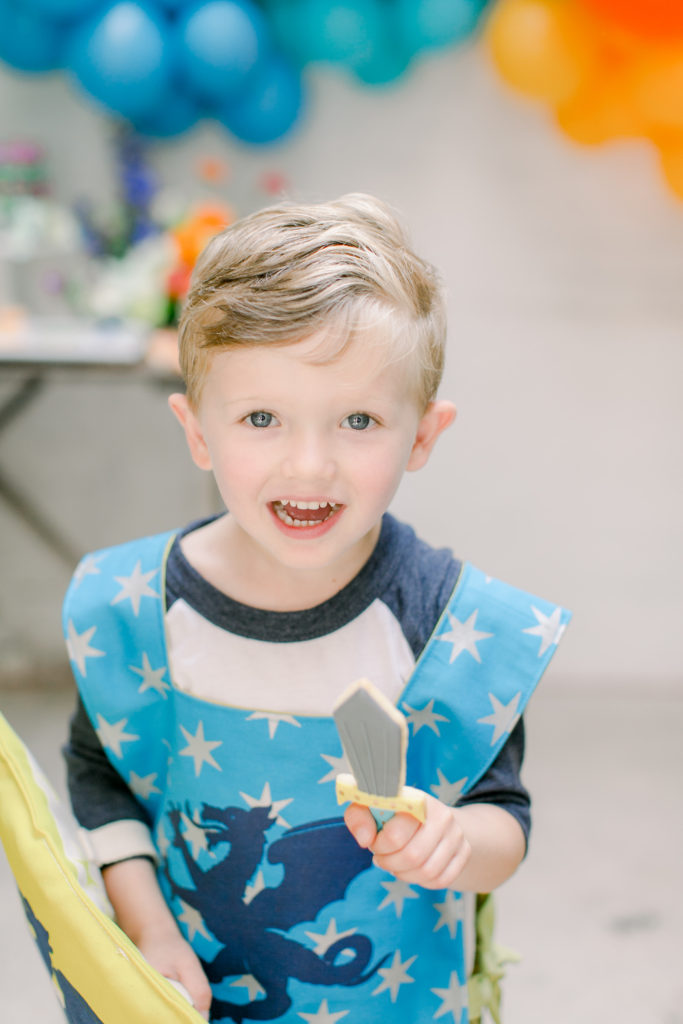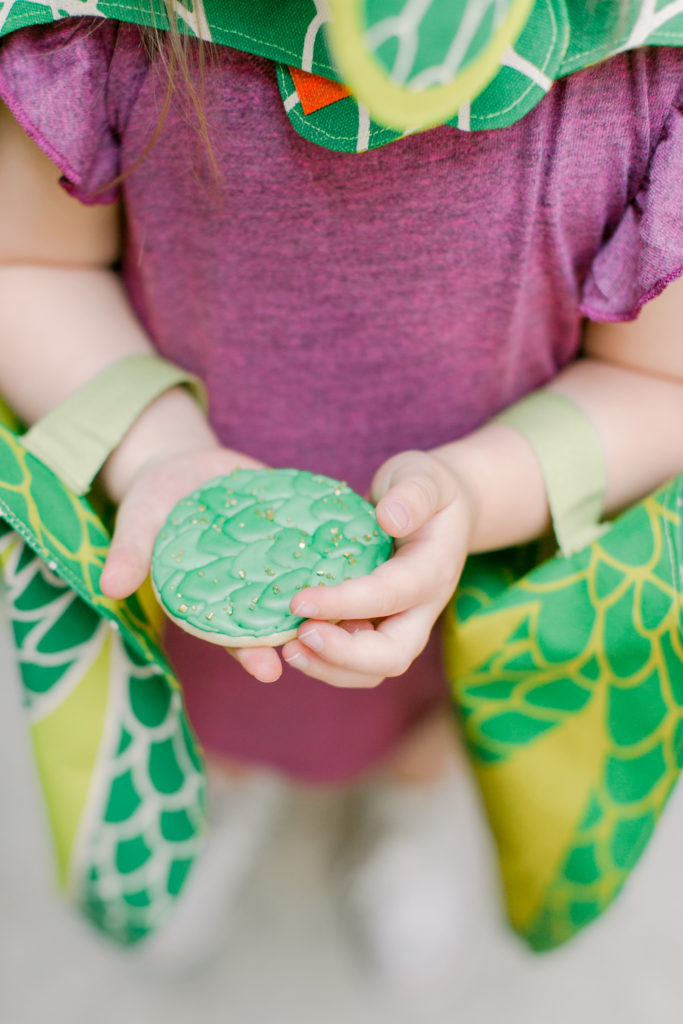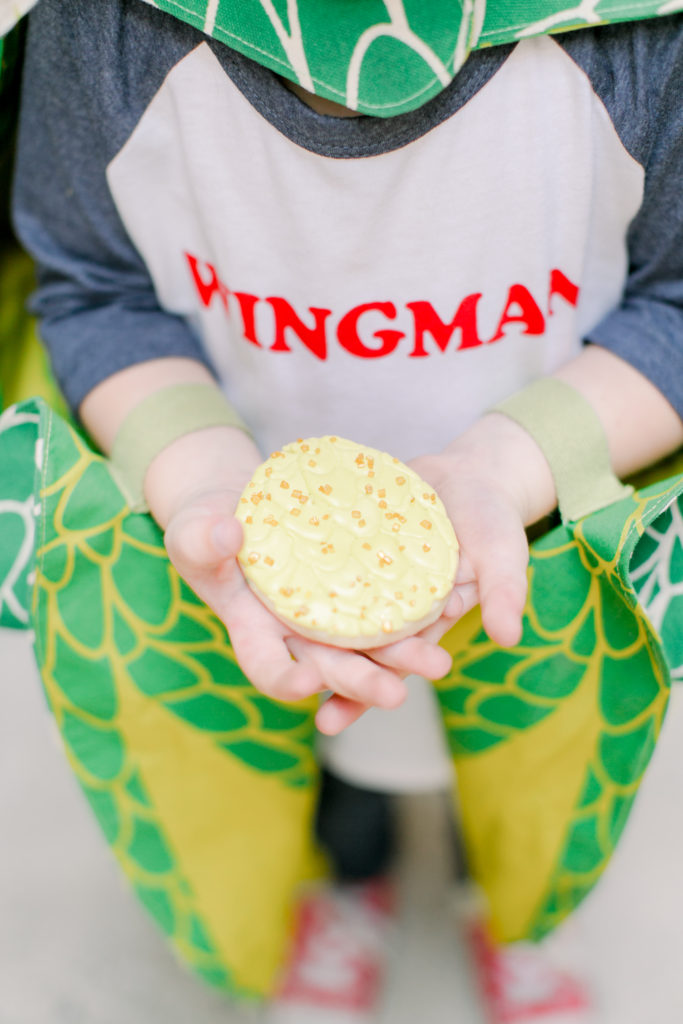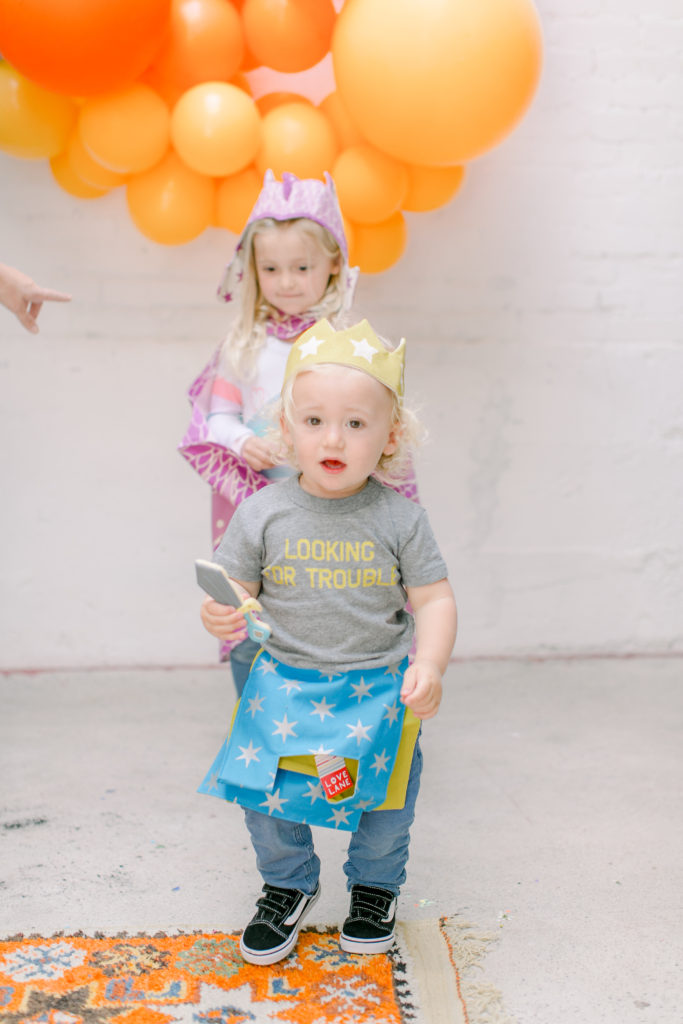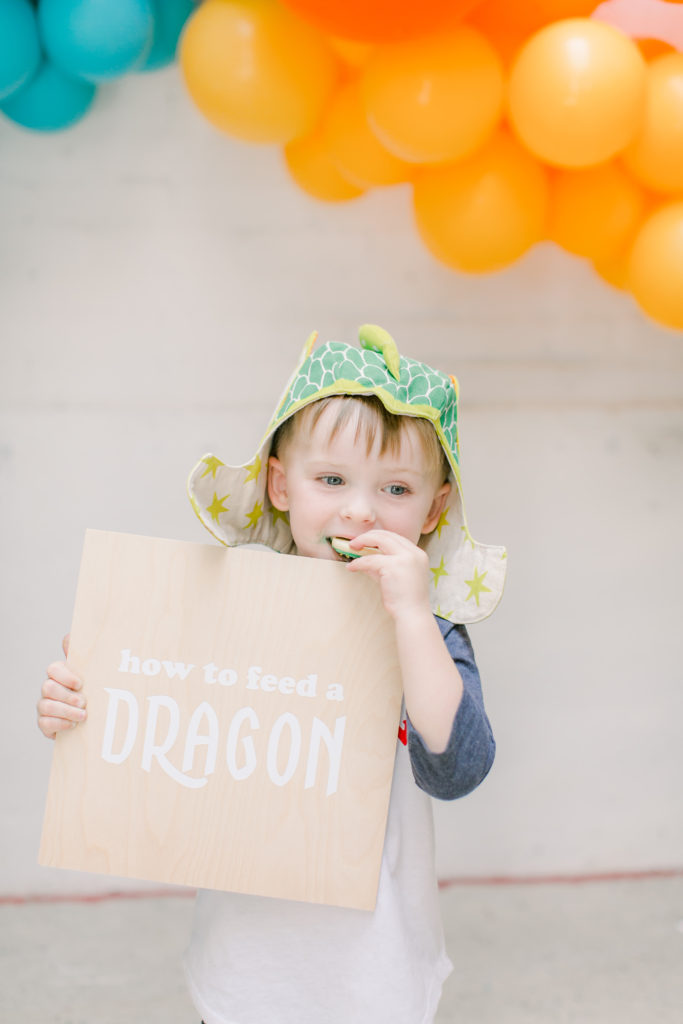 Hope this inspires you to have a fire breathing fun time too!!! And I hope all of you adult GOT fans enjoy this weekends episode, I still can't believe it's coming to an end!
xx
Jacquelyn