Any other moms out there just trying to get by every day? I really, really try to be that "on top of everything mom" but seriously, if I come across as it, it's just a front. It's crazy how I can be so on top of my business, and life before kids I was somewhat killing it in the organization department – but after kids?! My brain is mush and I'm just scraping by.
If something isn't written down, forget it – I won't remember, and it's like it never happened. So…. When it comes to end of the year teacher gifts, I'm lucky I have friends like Courtney at Poppy Jack Shop who say to me "hey, are you featuring anything like this on the blog?!" Me: "Why no Courtney I'm not, but let's do that and let me steal all of these ideas because I didn't even think of that". That's basically my life in a nut shell guys!! Haha! Thank god for Beijos!!!
Courtney actually brought these ideas to my attention right before Teacher Appreciation Week – so these would be great gifts for that as well – but, I also think our teachers deserve a big gift at the end of the year! Because anyone who has the patience of what I deal with in a day times 30 deserves everything and then some!!

Keep scrolling and be prepared to shop HERE!!

Photos by Megan Welker and Alison Bernier
Let's start with the first one, the one I gifted my son's teachers during teacher appreciation week. These little plant signs are so sweet and say "thank you for helping me grow". I love that!! Teachers do so much and it is crazy to see how much our kids grow in just one year. I found some really cute succulent pots at Trader Joes for my gifts but this planter from Target is pretty fun too!! You can also gift them that adorable gardening tool set or maybe a nice watering can? May as well make gardening cute, right?!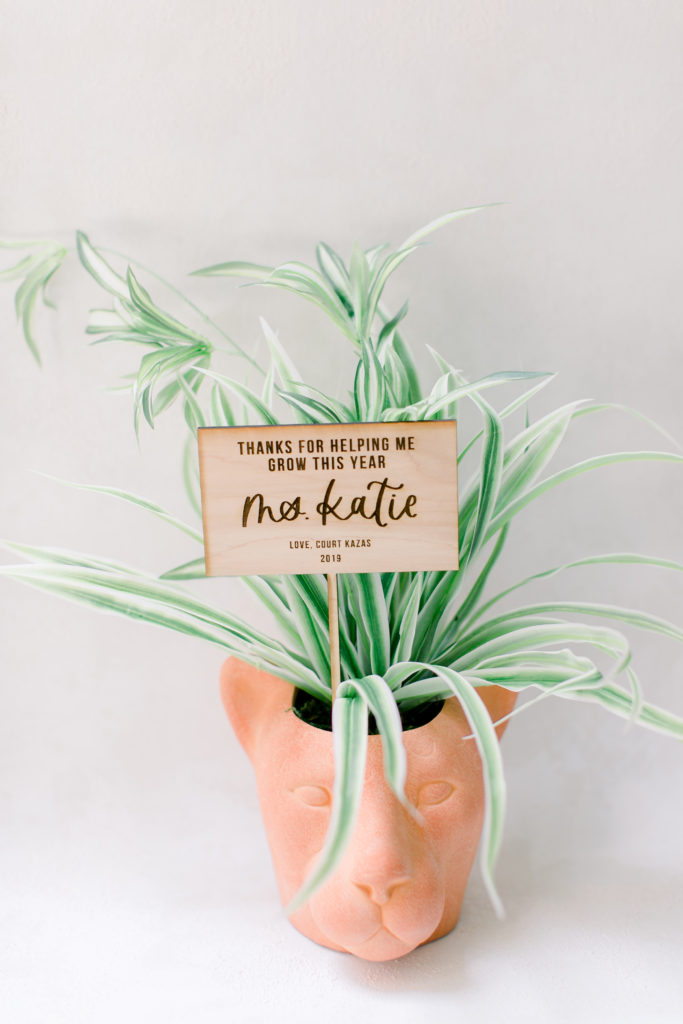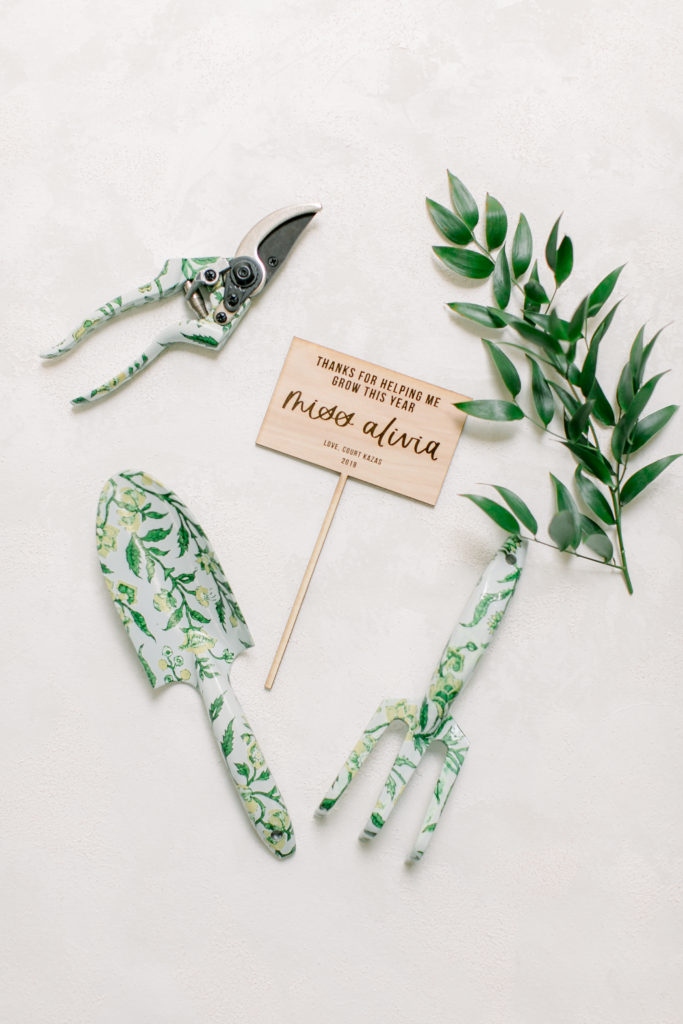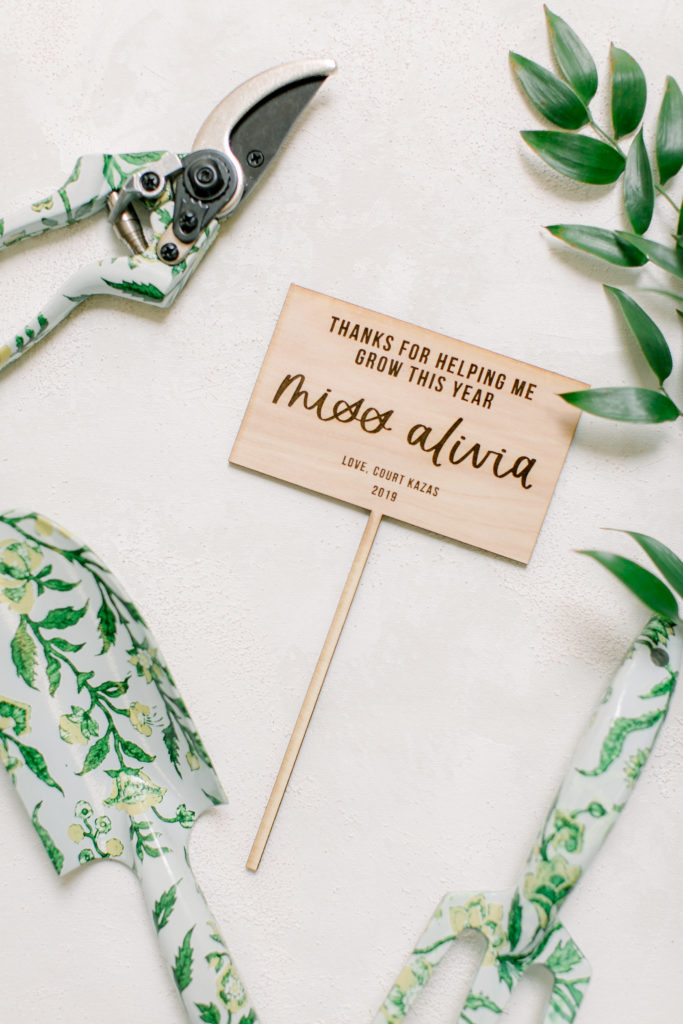 What teacher doesn't need or want wine?! I mean, I don't know how they get through the long days, so a nice bottle of wine is well deserved!!! A bottle of rosé with this personalized tag would be so perfect for Summer!! We opted for One Hope Rosé which is one of our favorites and also gives back by helping educate women on Ovarian Cancer.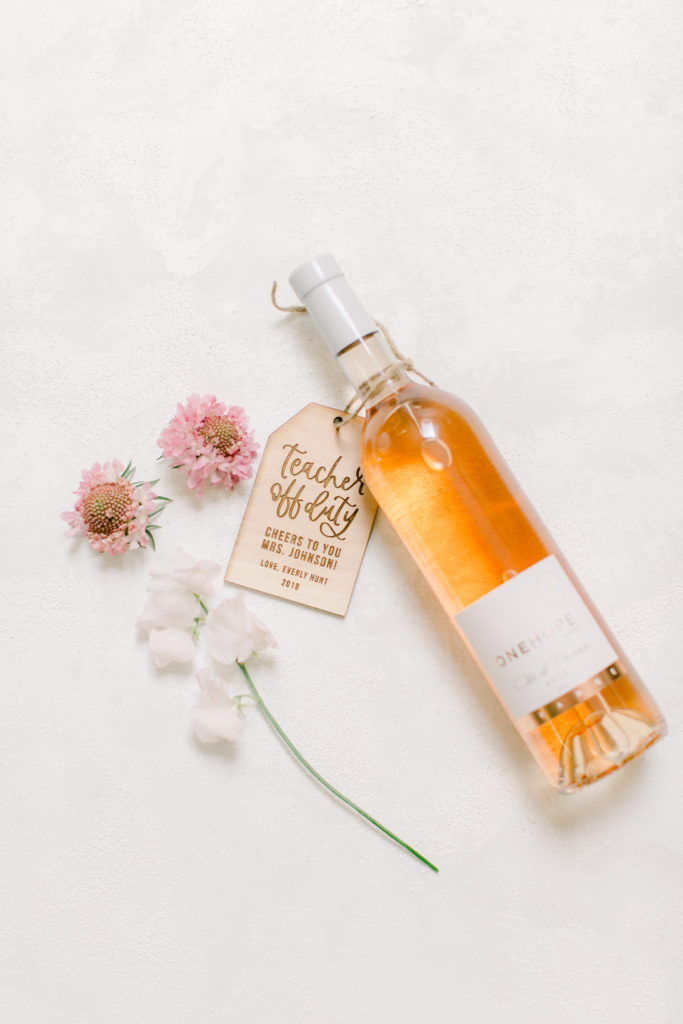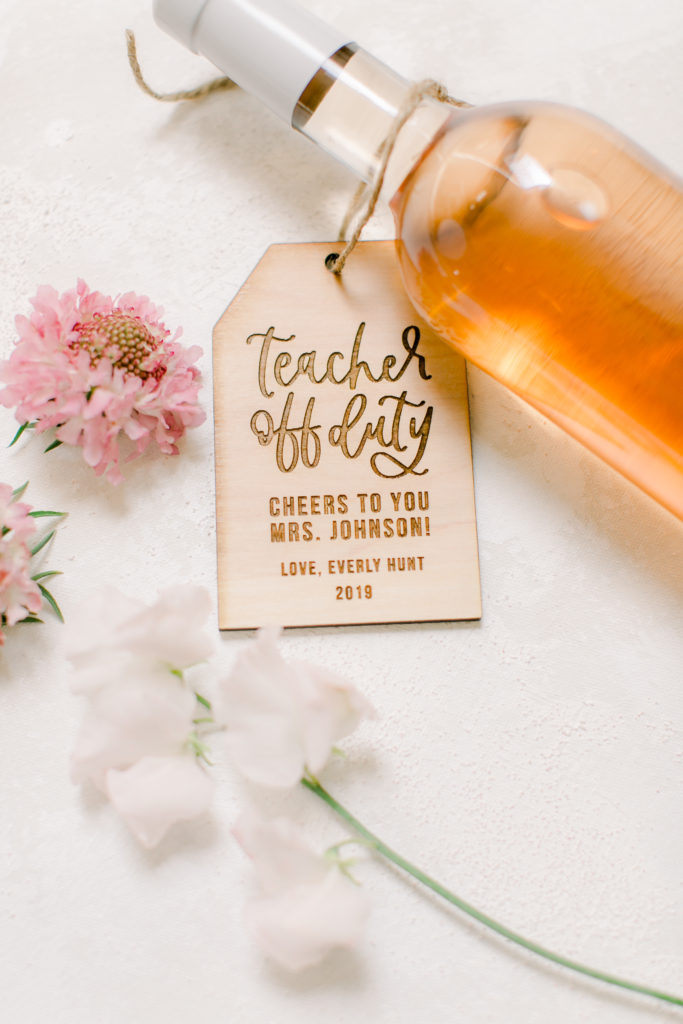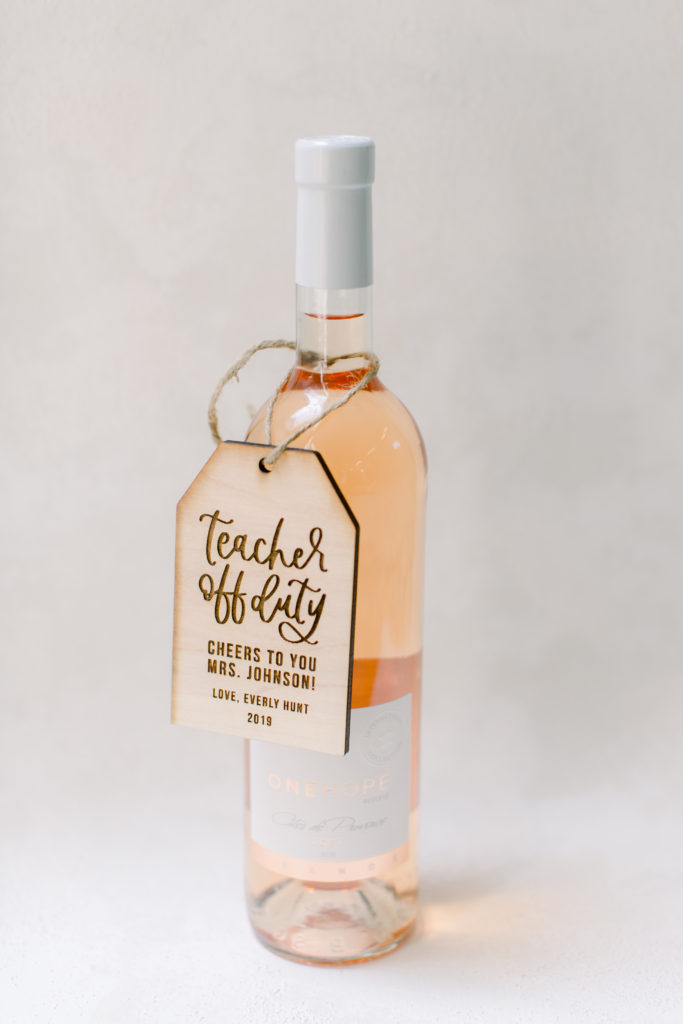 This simple apple tag could be attached to multiple gifts, and I think any teacher would appreciate the thought involved in it! Isn't it adorable?!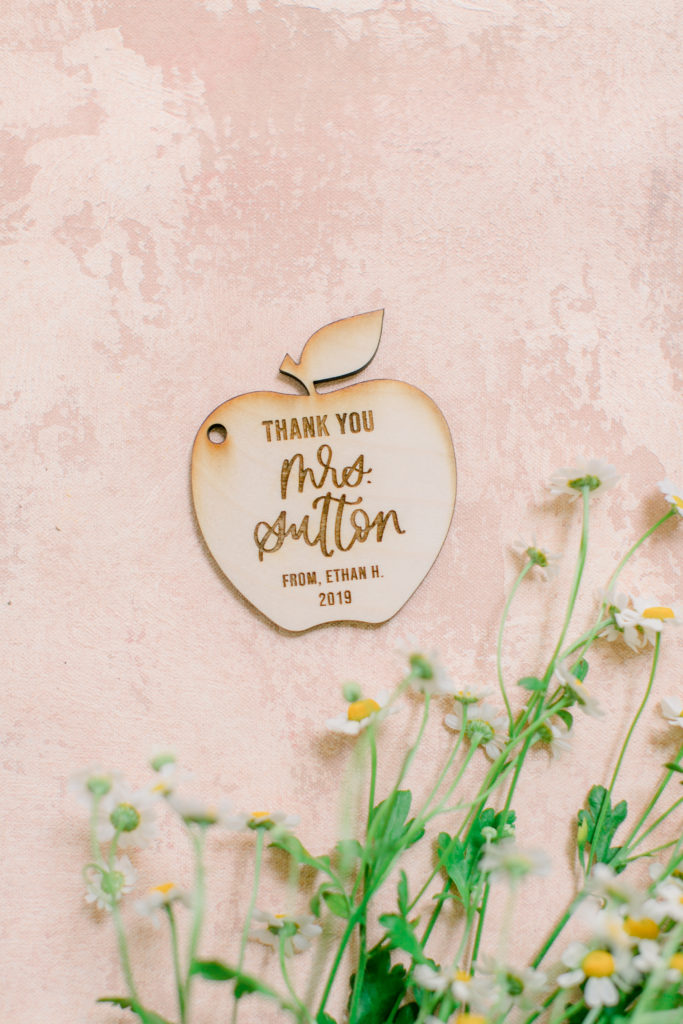 How fun is this cupcake topper set?! SO stinking cute!!! You'd bring a smile to any teacher's face with cupcakes and these!! I'd even put them on donuts, cinnamon rolls, really whatever your favorite teacher loves to nibble on would be cute with them!!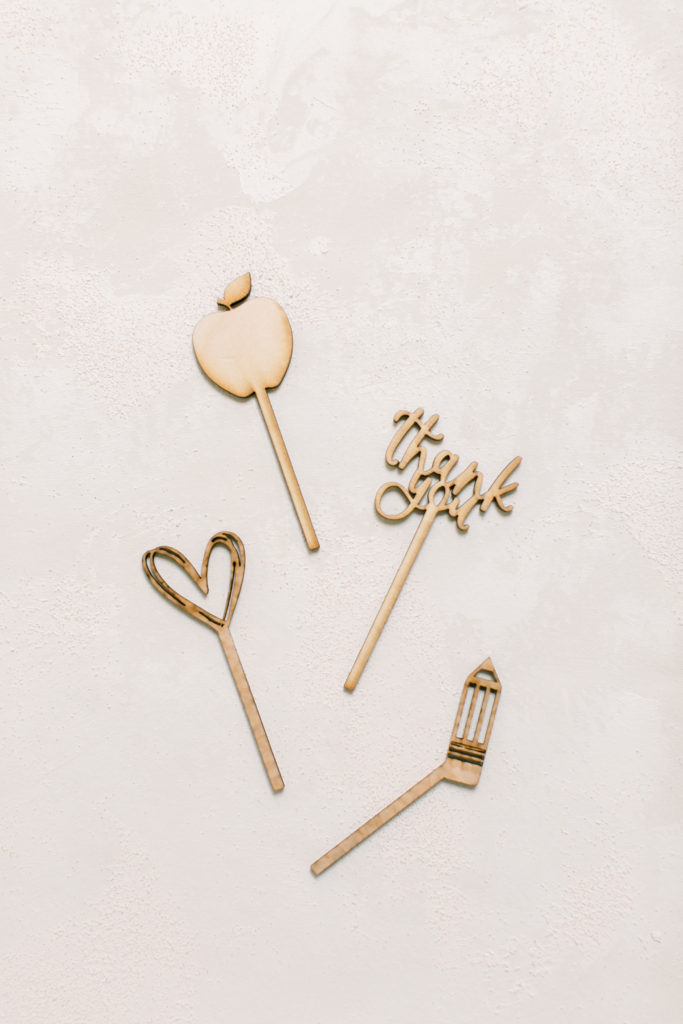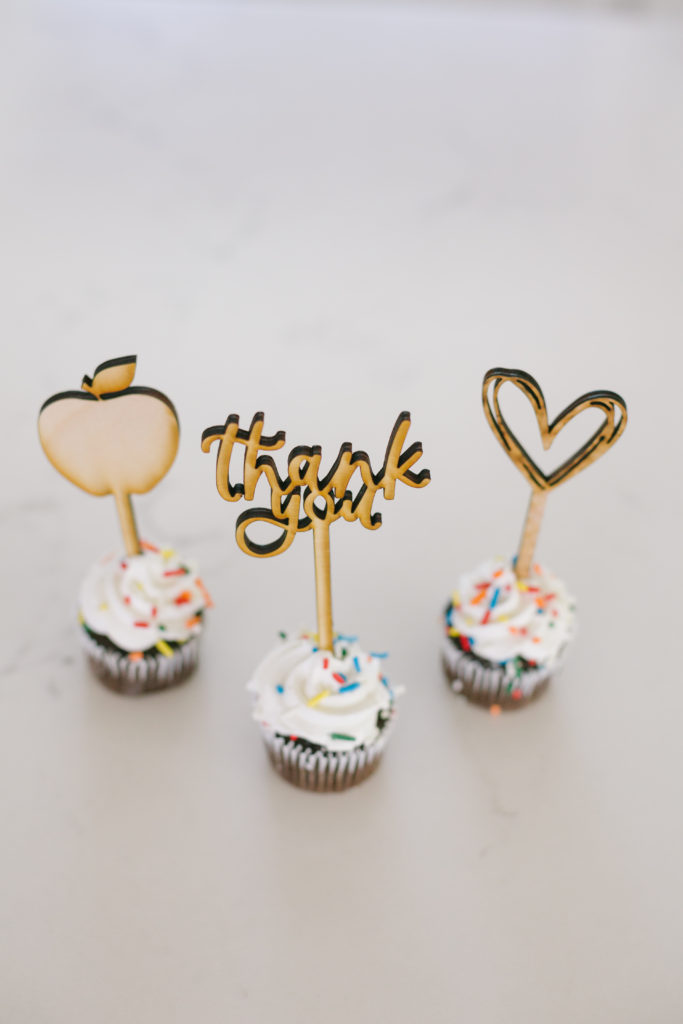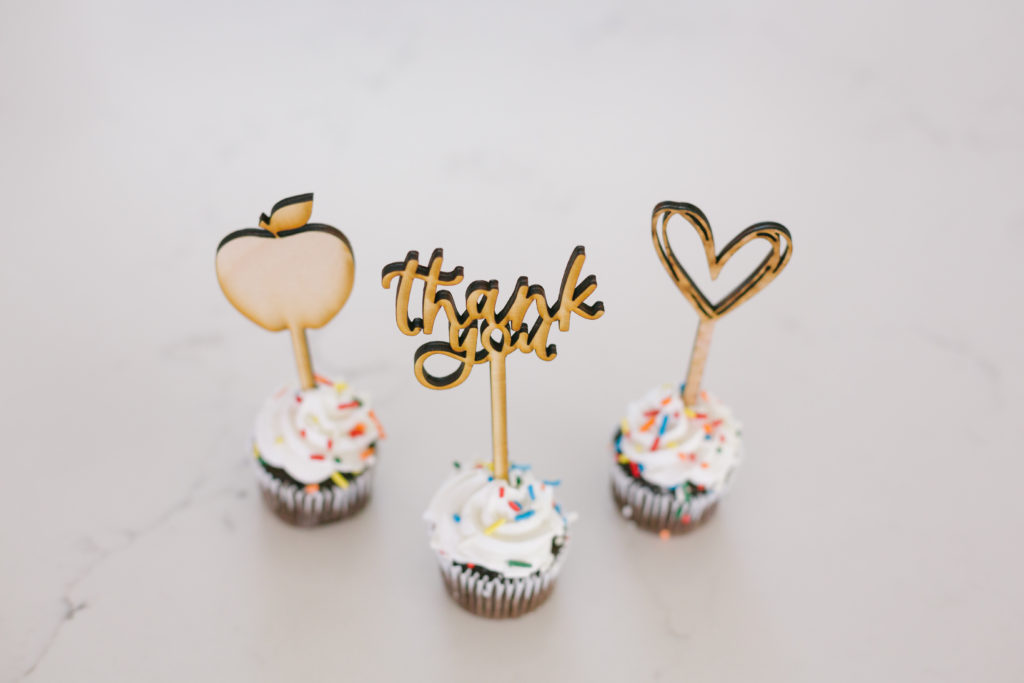 Now I know I said a teacher must need wine, but what else do they need?! Coffee!!! And we all know that coffee habit can add up during the week so wouldn't it be nice to treat them?? This sweet tag paired with a gift card and a cute mug is just the ticket! Or maybe a bag of nice ground coffee? Either way they'll be super grateful for this gift!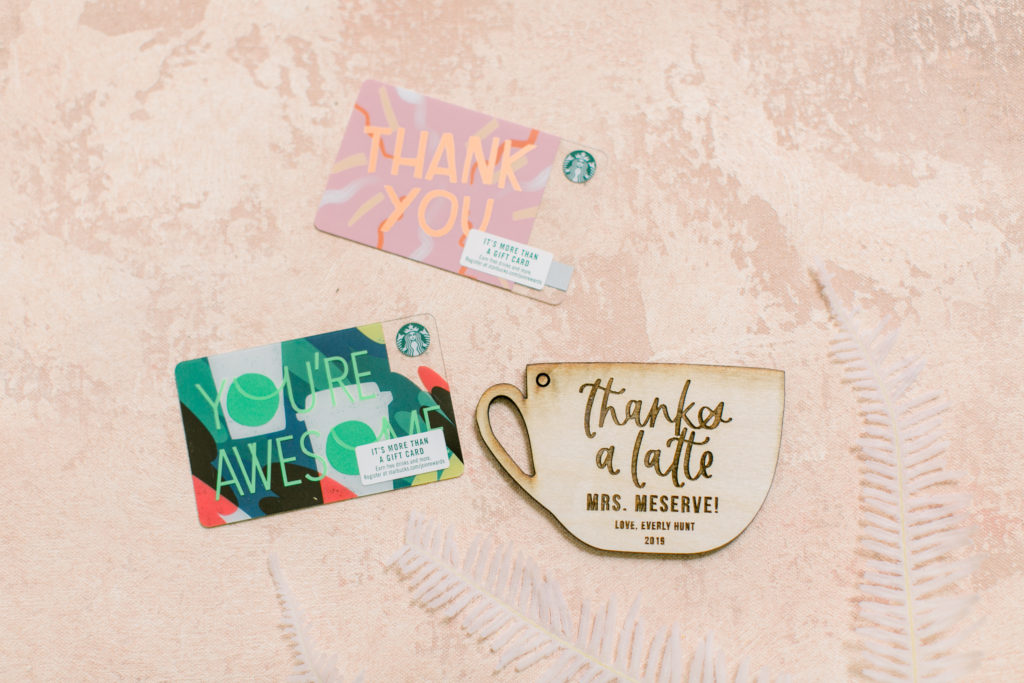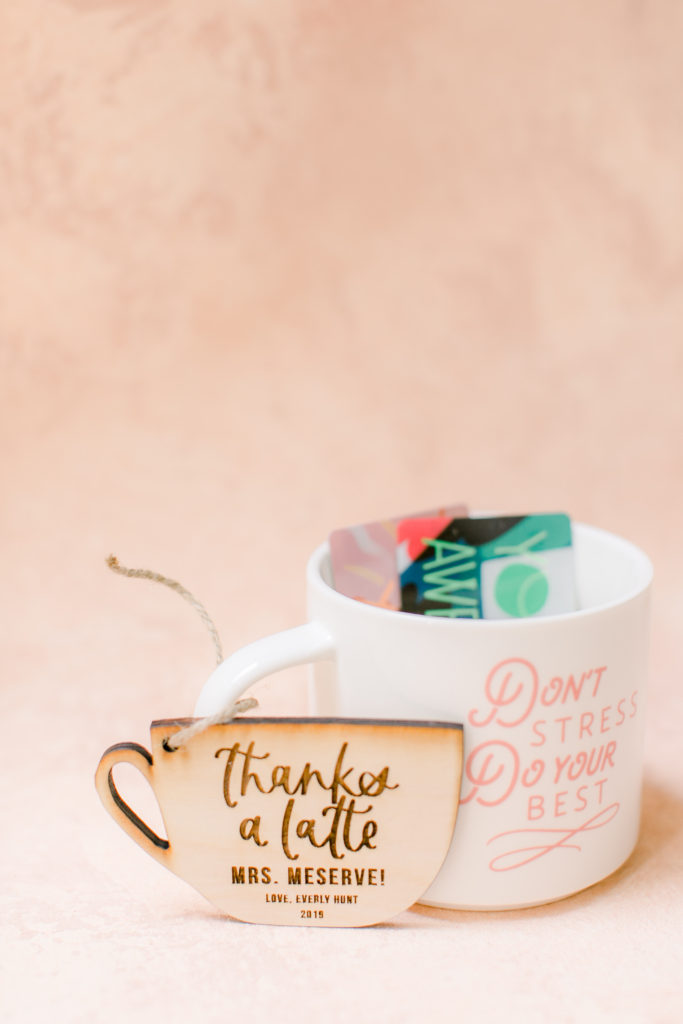 Hope this inspires you and helps you with those end of the year gifts!! We can never thank our teachers enough but we can start with something sentimental like this! You can shop below!

xx
Jacquelyn