Ok, guys, I'm going to get straight to the point. No sugar coating it, I have never watched Game of Thrones. You either are shaking your head in royal disappointment, or you're giving me the up and down head nod saying, " I'm with ya girl." So! I don't have a story behind this cocktail about how my obsession with the show created this yummy drink. But, if you want to talk Jared Leto; then I can go on for hours. Till then, here is a pretty cocktail that is my take on what a Game of Thrones cocktail would be. It's also healthy for you, so you have that going for you!
Photos by Dayna Studios
---
The Blueberry Dragon
serves: 2 cocktails
W H A T   Y A   N E E D!
1 cup of coconut milk
1/2 cup blueberries, fresh or frozen
1/2 cup diced peach, fresh or frozen
1/4 cup walnuts
1 cup of ice cubes
2 servings plant-based protein (optional)
1 shot of Vodka (per drink)
B U S T   O U T:
Blender
Stainless Steel Martini Glassware

---
I N S T R U C T I O N S
In a high-speed blender, combine all of the ingredients and blend until smooth. Pour into your stainless steel martini glass, and serve up right away! Garnish with fresh mint or fun dried mini floral bouquet like I did!
---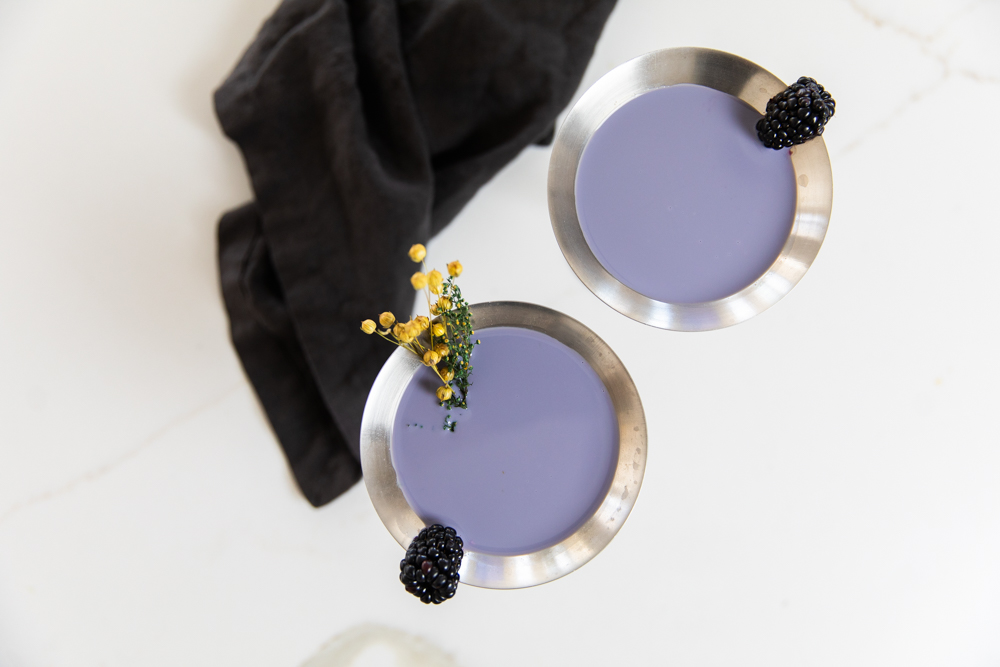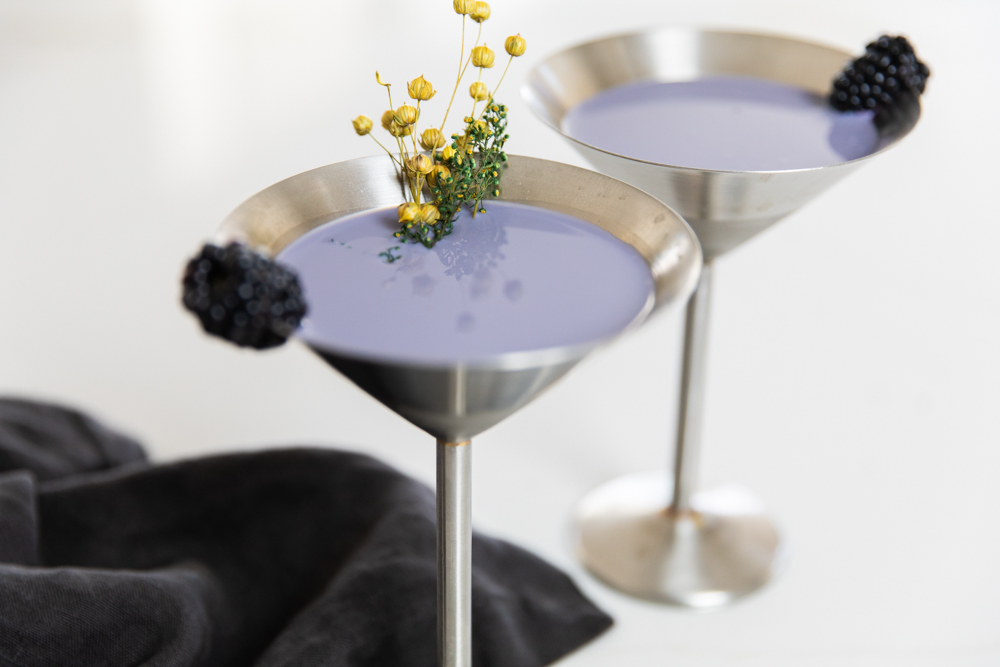 ---
B E I J O S  B A R 

xx
Abby