Raise your hand if your kids have had a Blippi phase! I think we've all been there, haha! Our client Erin reached out to us for a joint birthday party for her son and daughter who are big Blippi fans. We decided to go all out with the most Blipping Blippi party at the park. Using those infamous Blippi colors we created this adorable party. Sometimes themes can seem difficult to make "cute" but I think we did it here with a little help from our favorite vendors. The key to me is to keep it simple with fun details. See what you think below with Alison Bernier's adorable photos!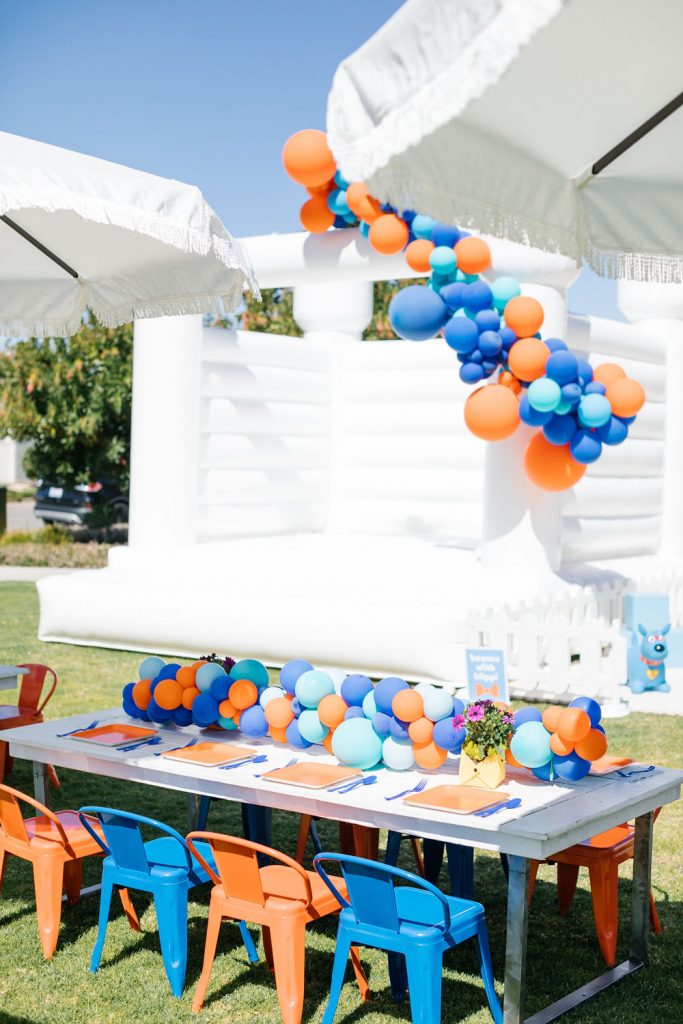 When I knew the theme for this one I knew exactly who I could turn to for all of the adorable details – Poppy Jack Shop. She created the absolute perfect signs for this one – as you can see we kept it simple but on theme. Starting with this welcome sign – Love it!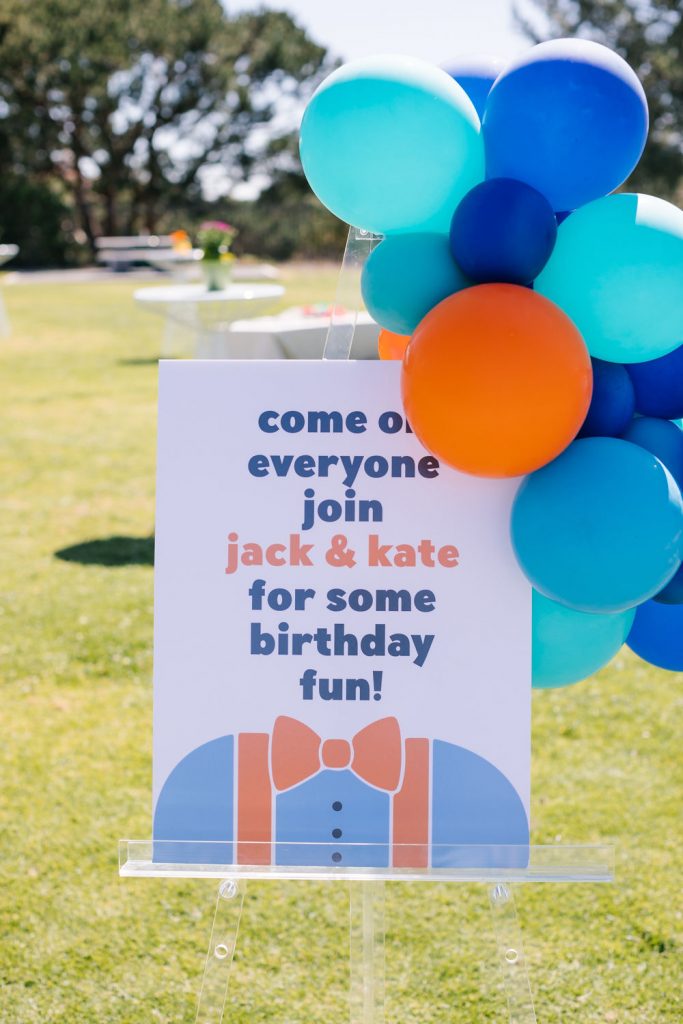 A bounce house was a must for this party! I love the all white bouncey from Play Play Zone adorned with Blippi colored balloons from The Pop Shop. She always manages to find the perfect color combos for our parties!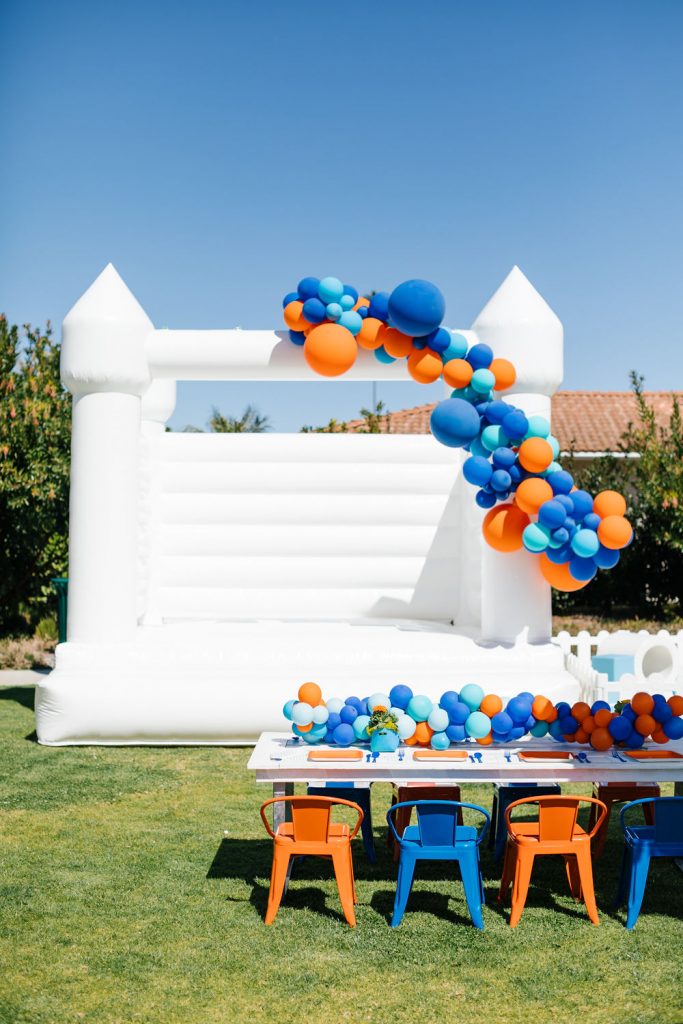 Our tables were so darn cute for this one! Sweet Salvage Rentals brought in the kid's tables and chairs – and the colors of those chairs couldn't be more perfect! The Pop Shop added more balloons for our centerpieces and it looked great! Erin added a few mini flower pieces here and there and of course our tabletop was orange and blue – gotta do it when it's Blippi!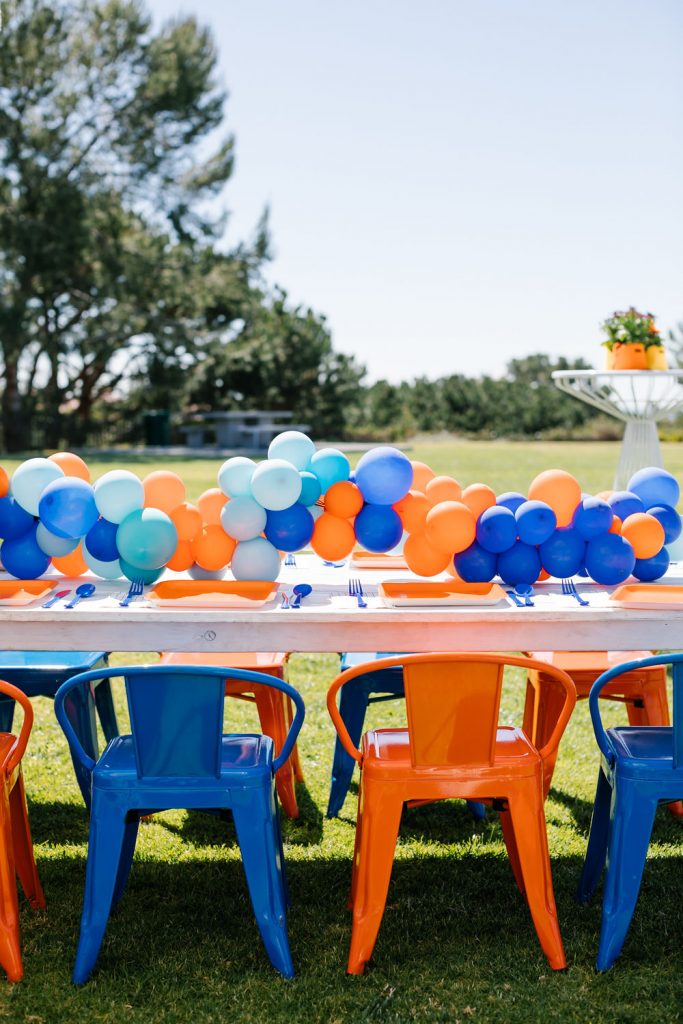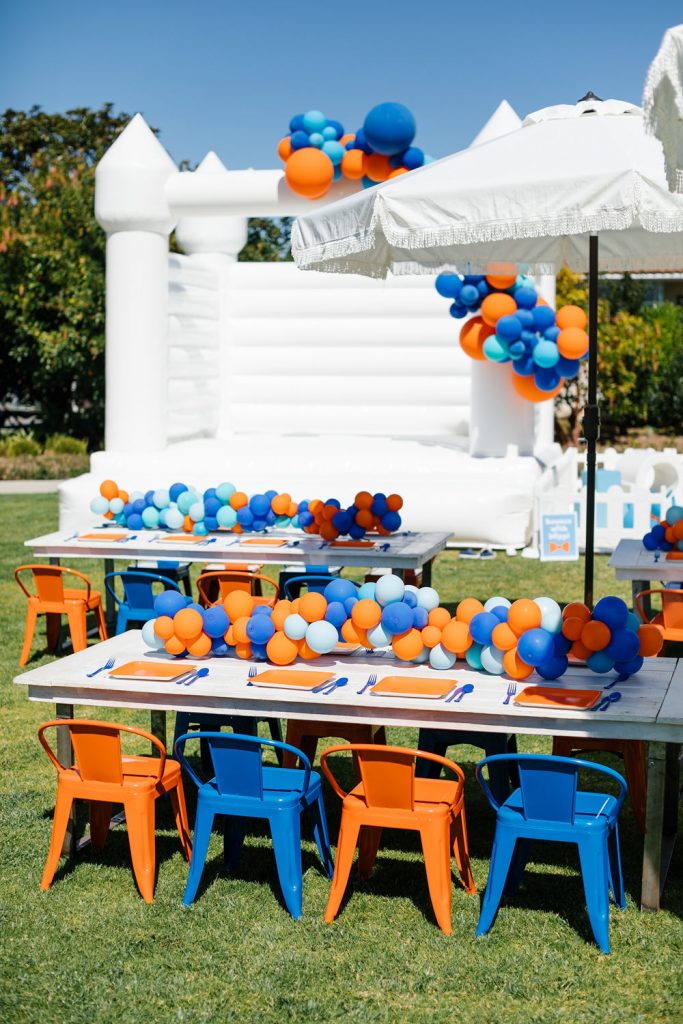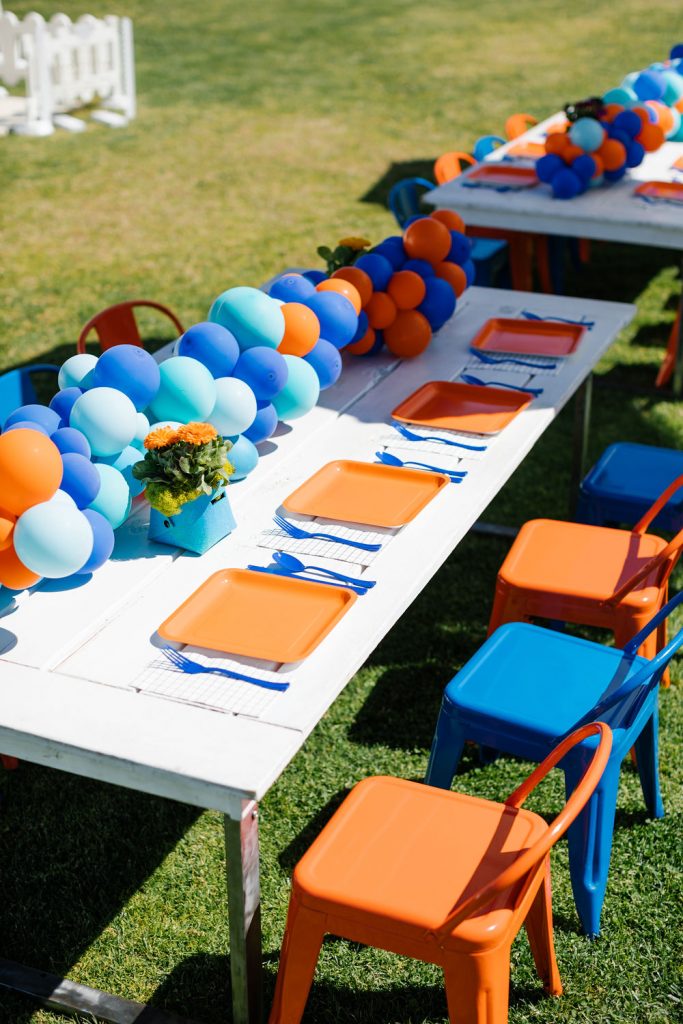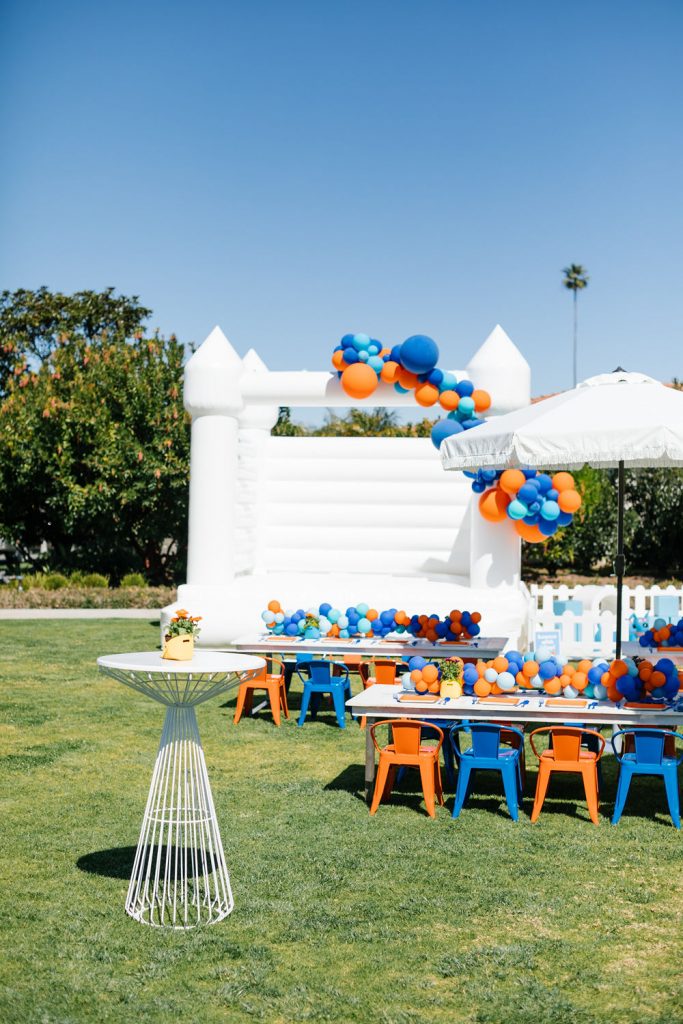 Isn't this set up great?! High Tops for the parents were added to watch all of the fun! Which there sure was!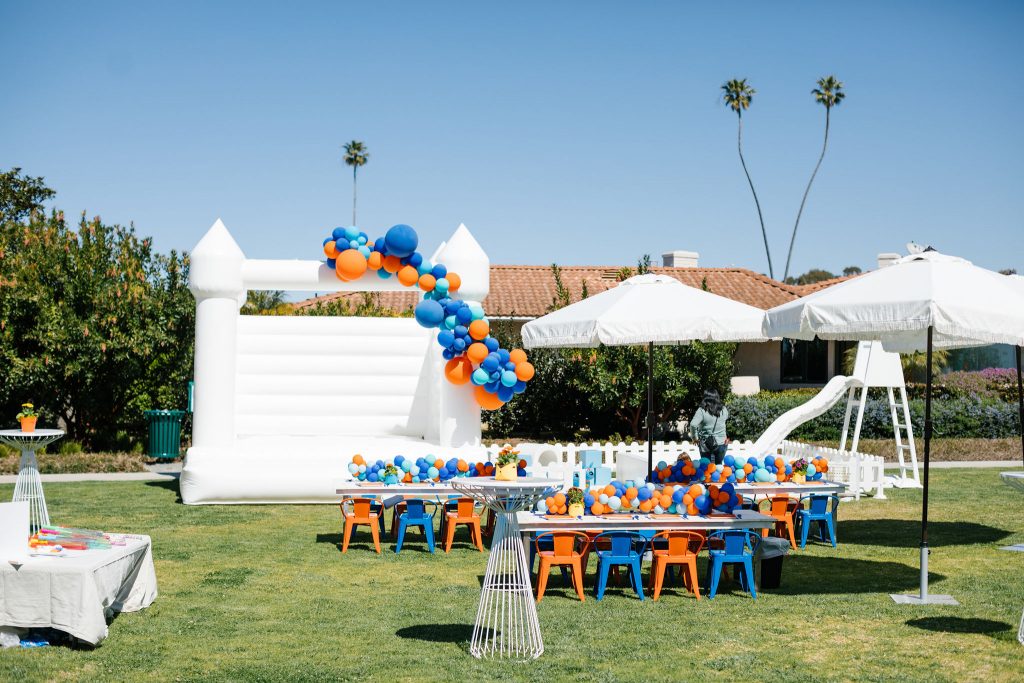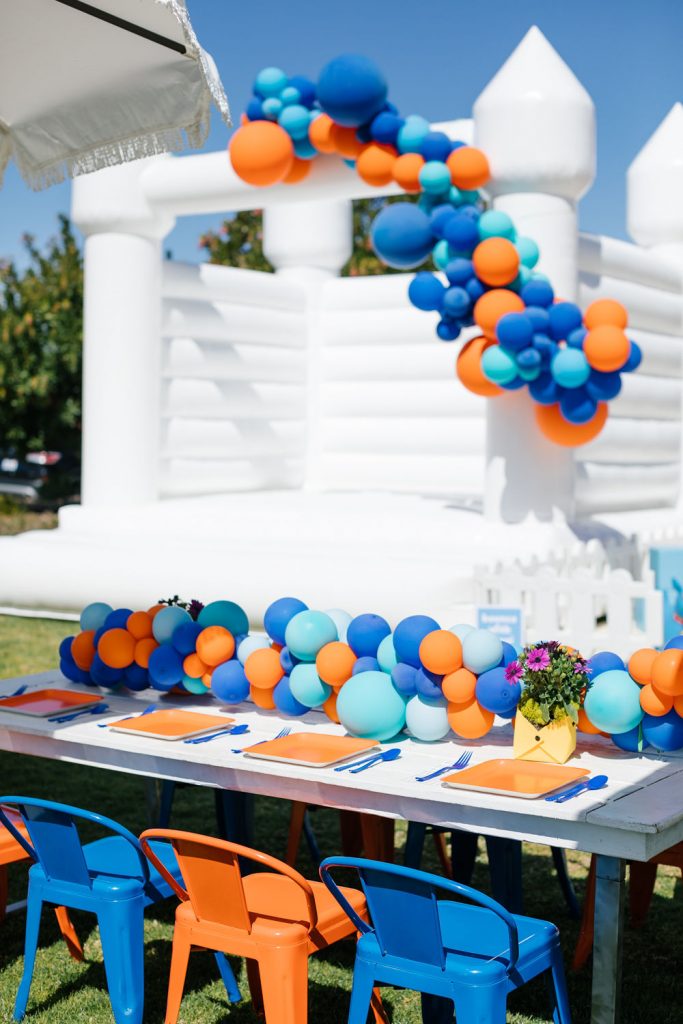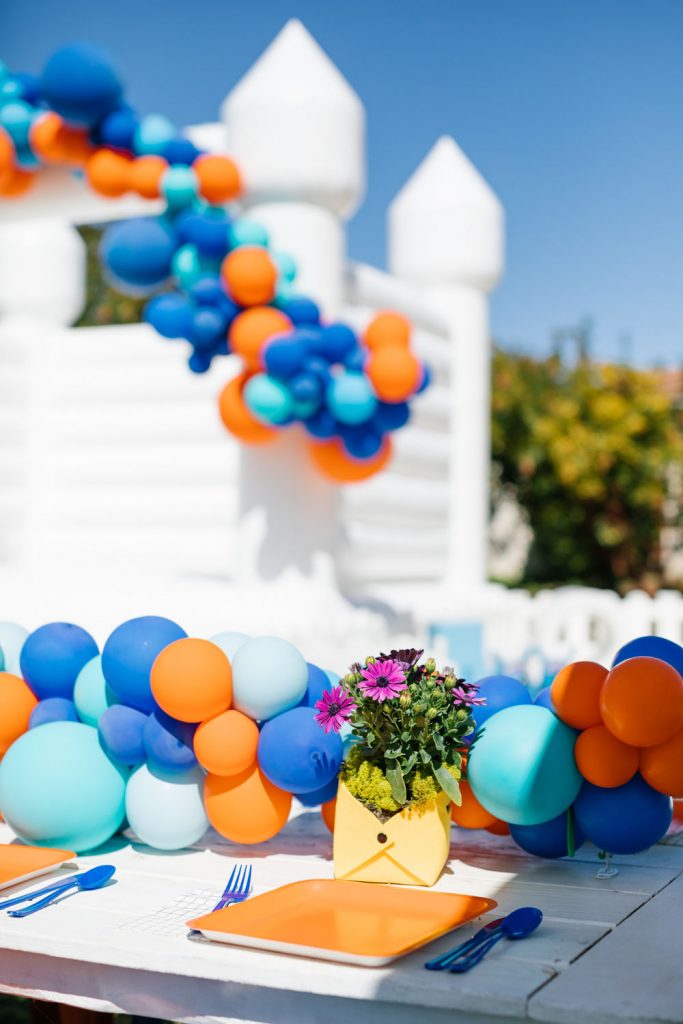 Kid heaven with Play Play Zone's bouncey AND soft play area!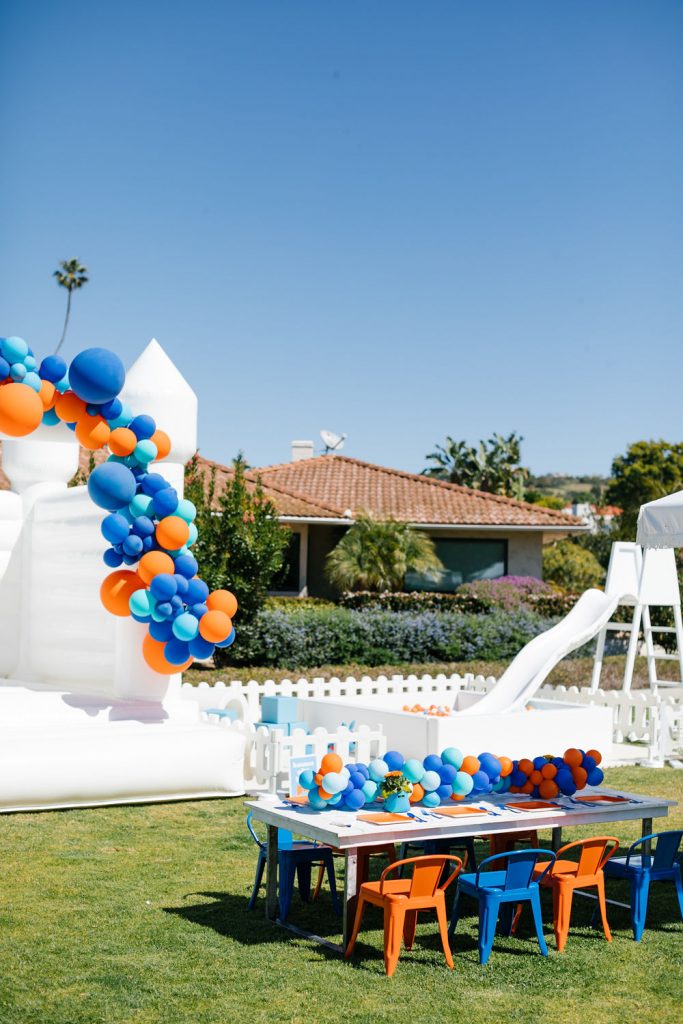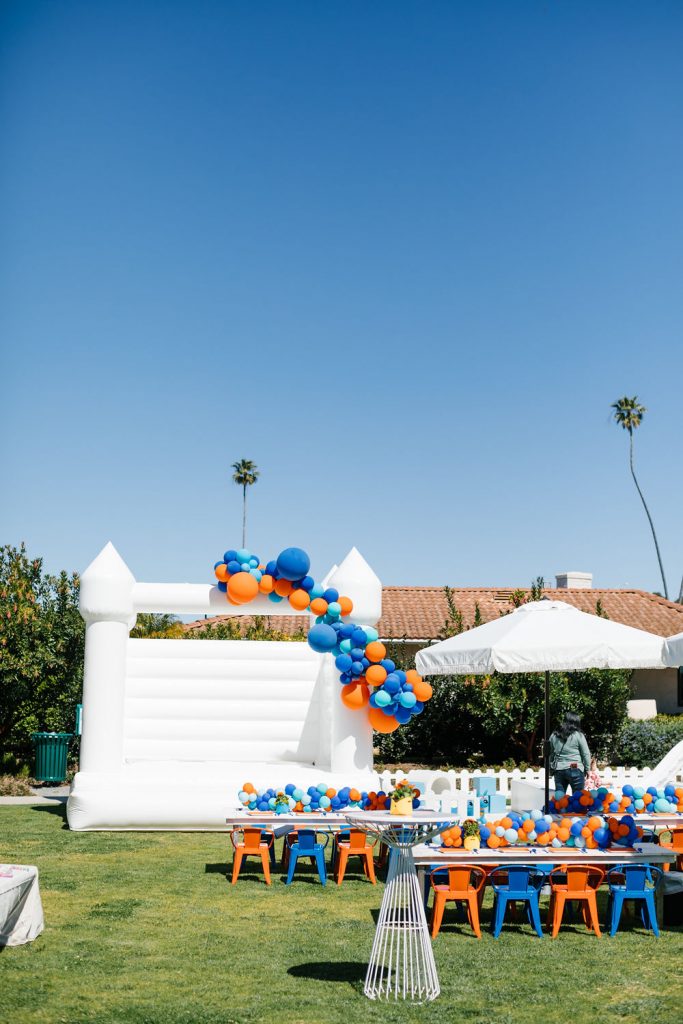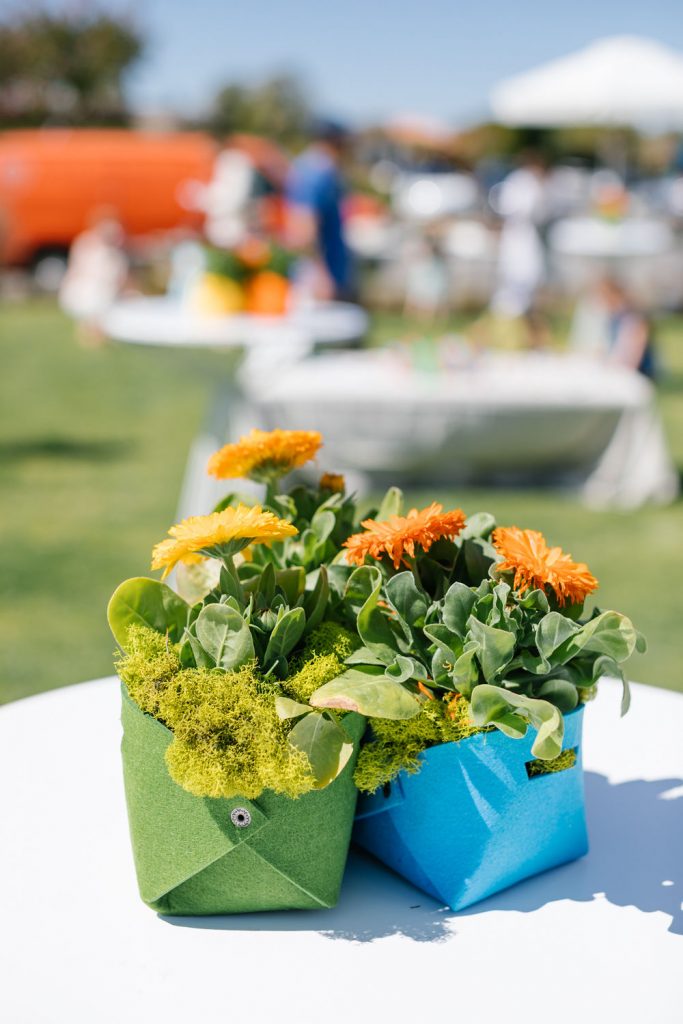 Again, I just love these balloon colors from The Pop Shop!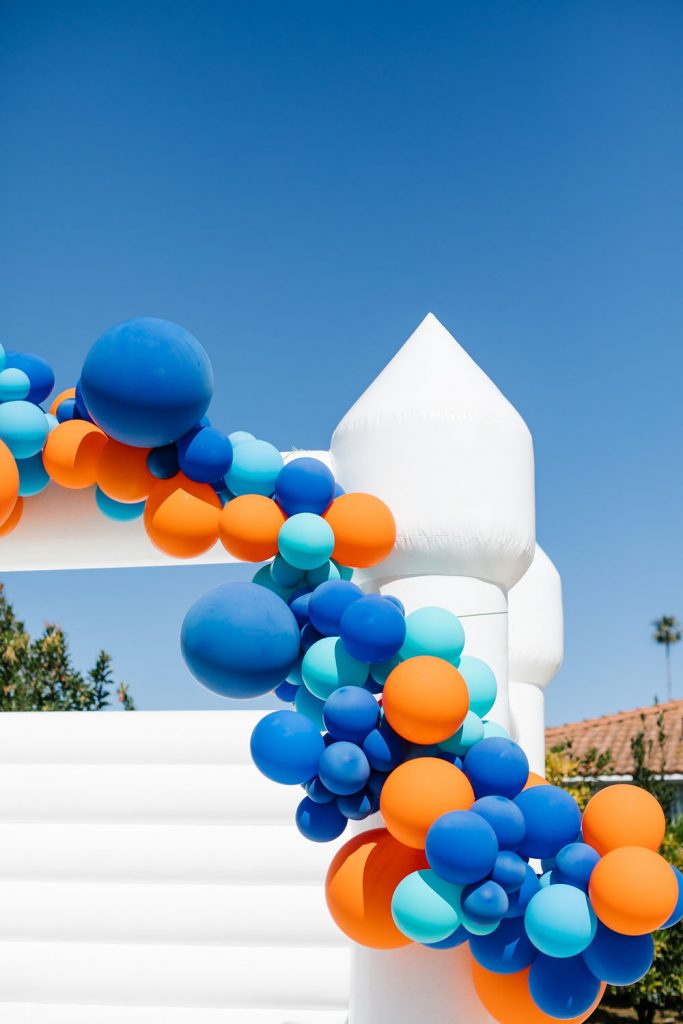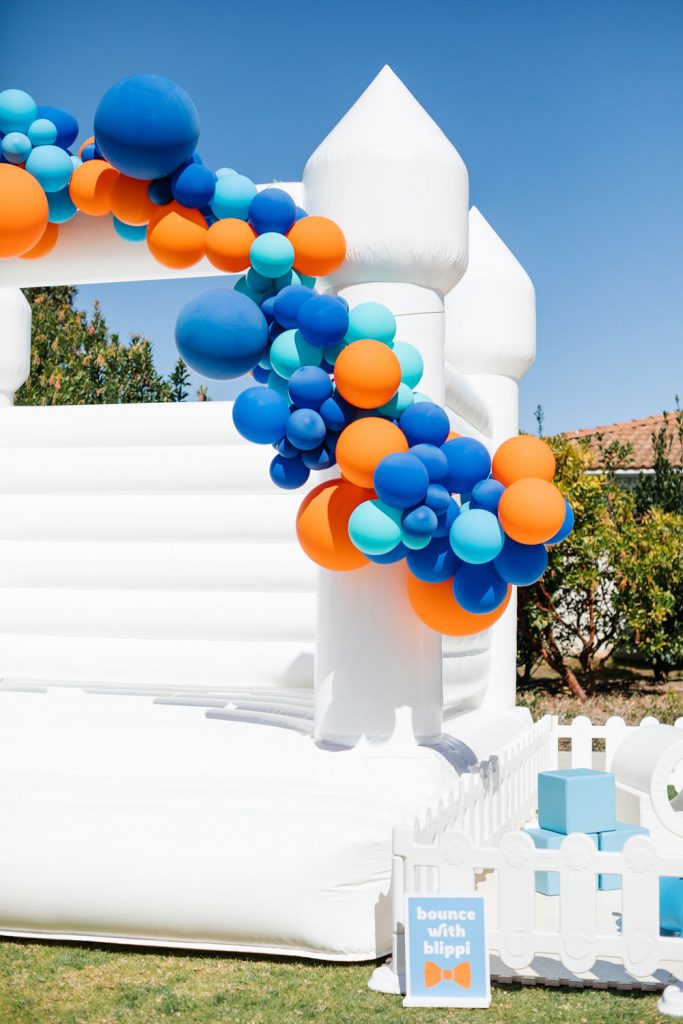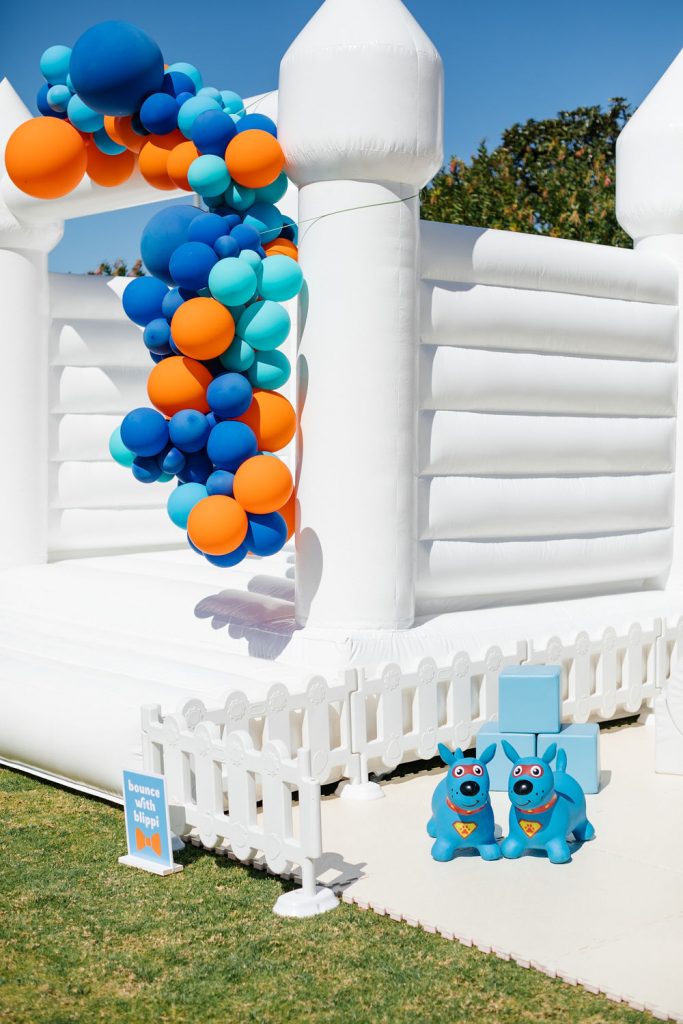 Here come the birthday boy and girl!!! Ready to bounce!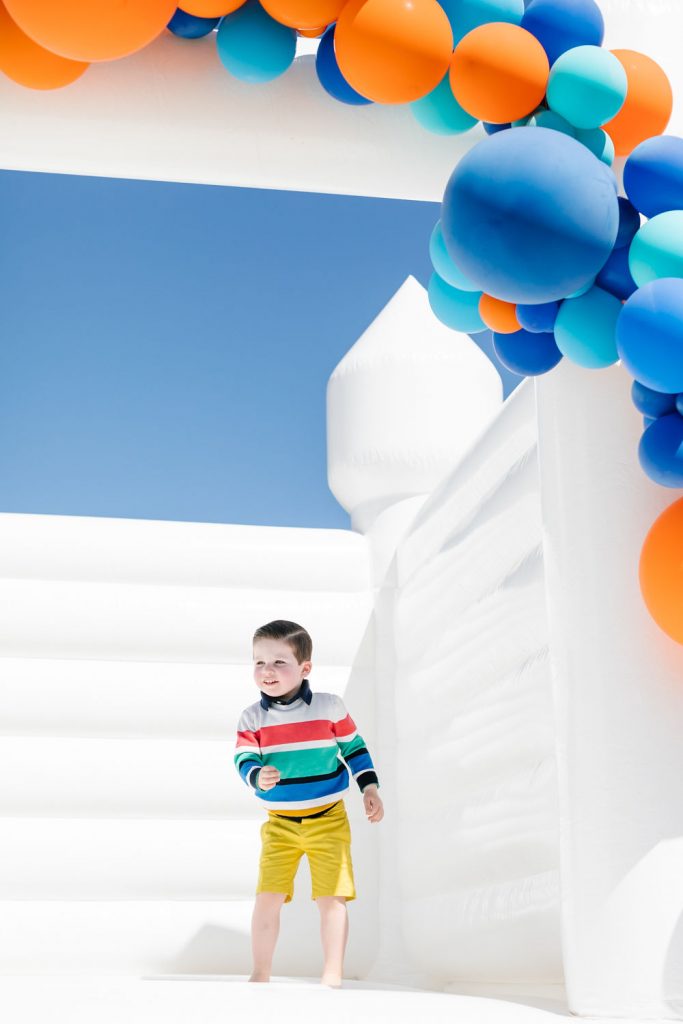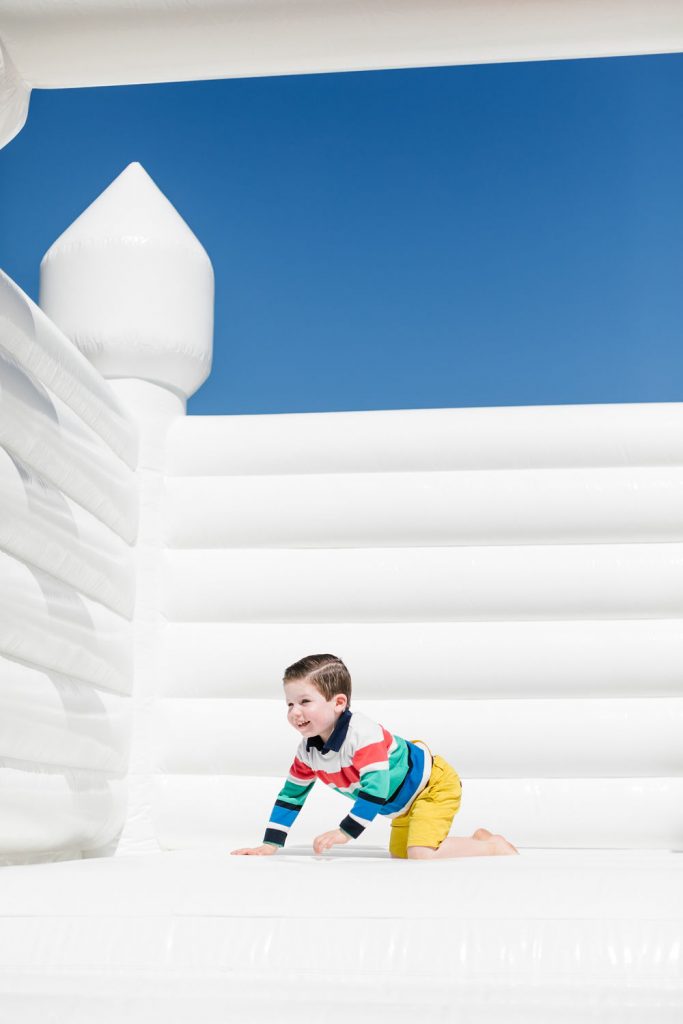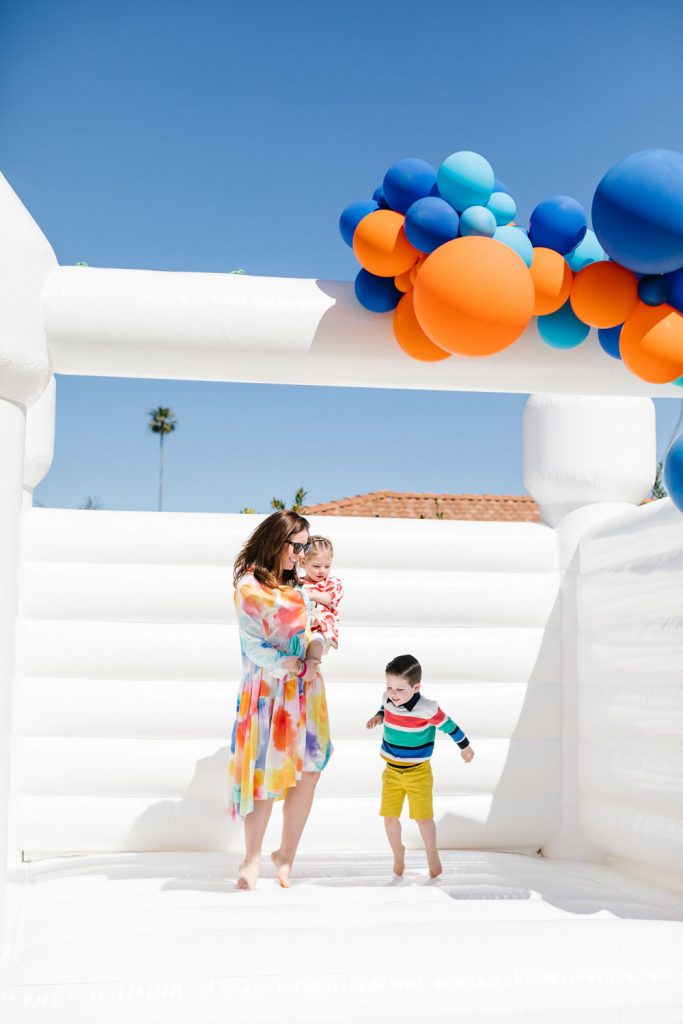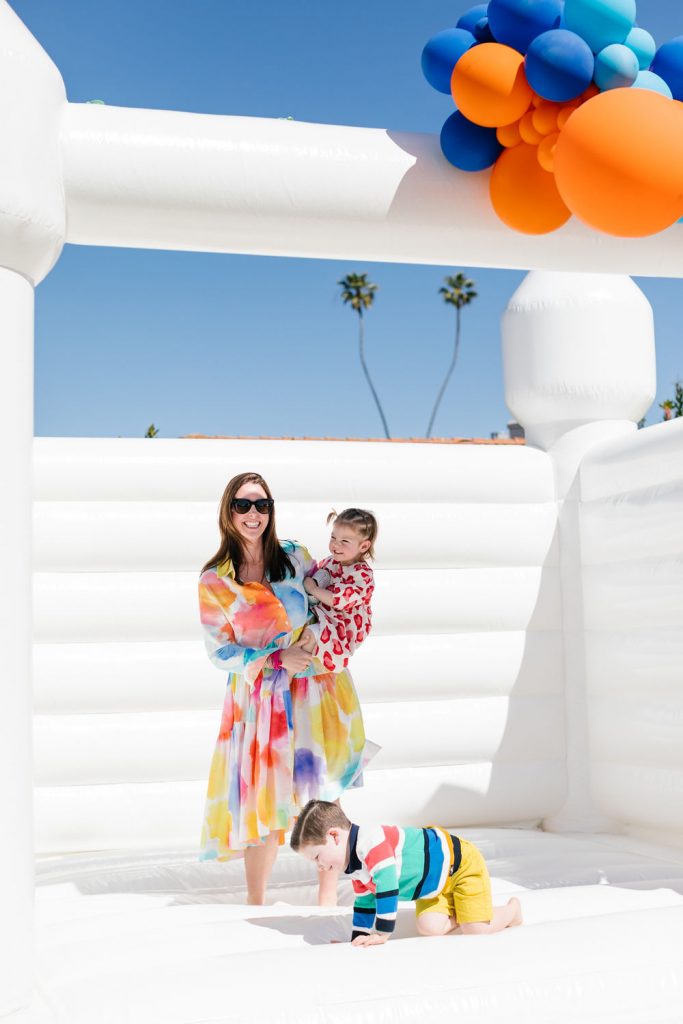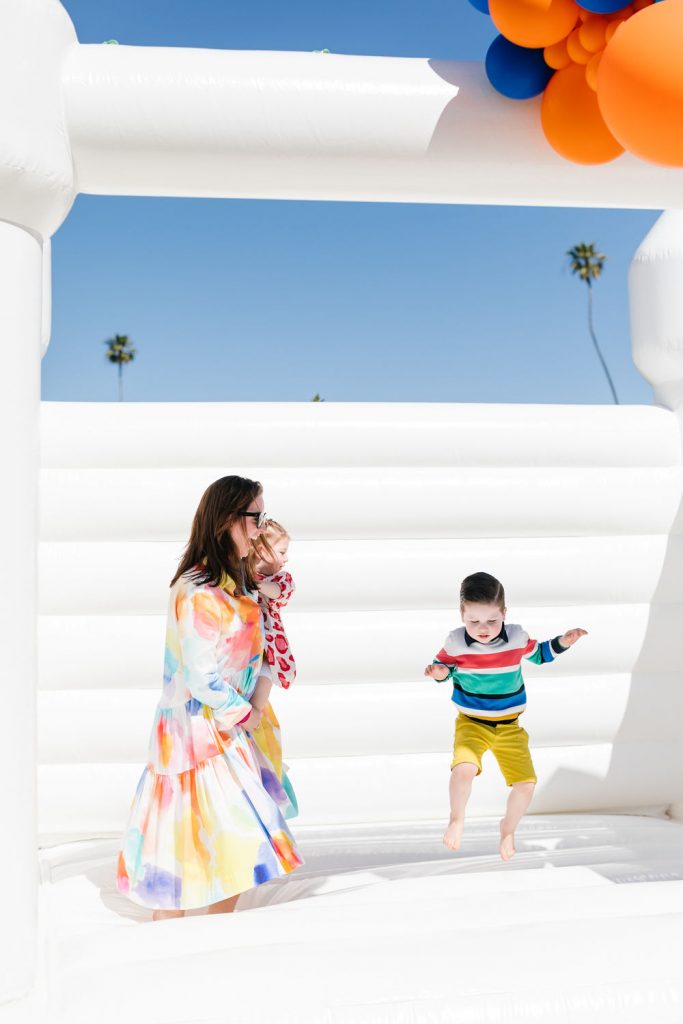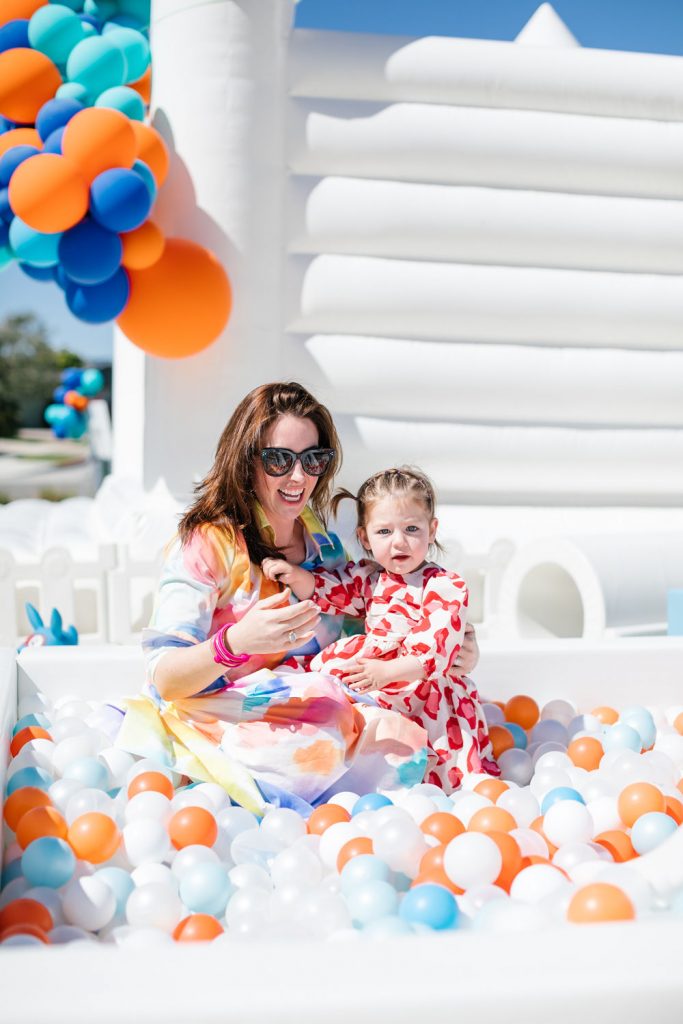 Alison Bernier always captures the best photos of children! Love these shots!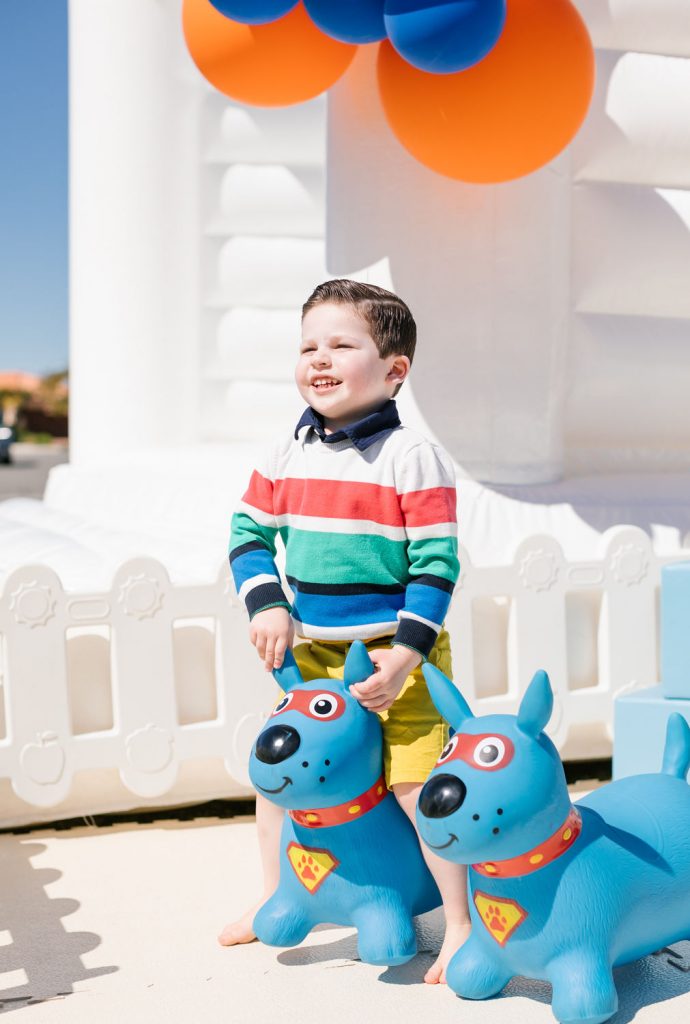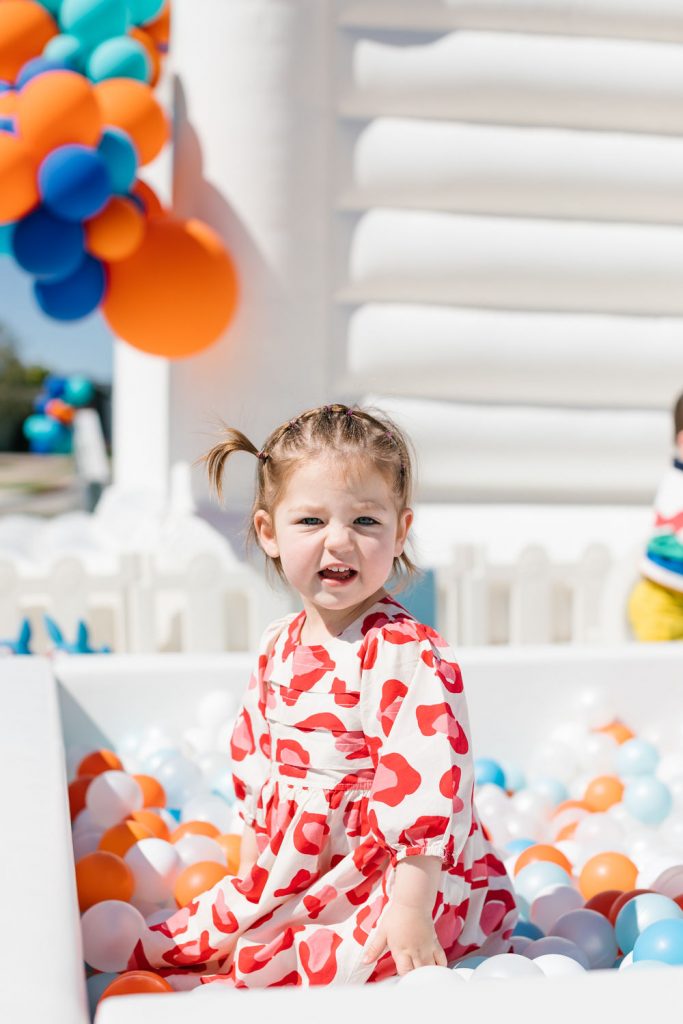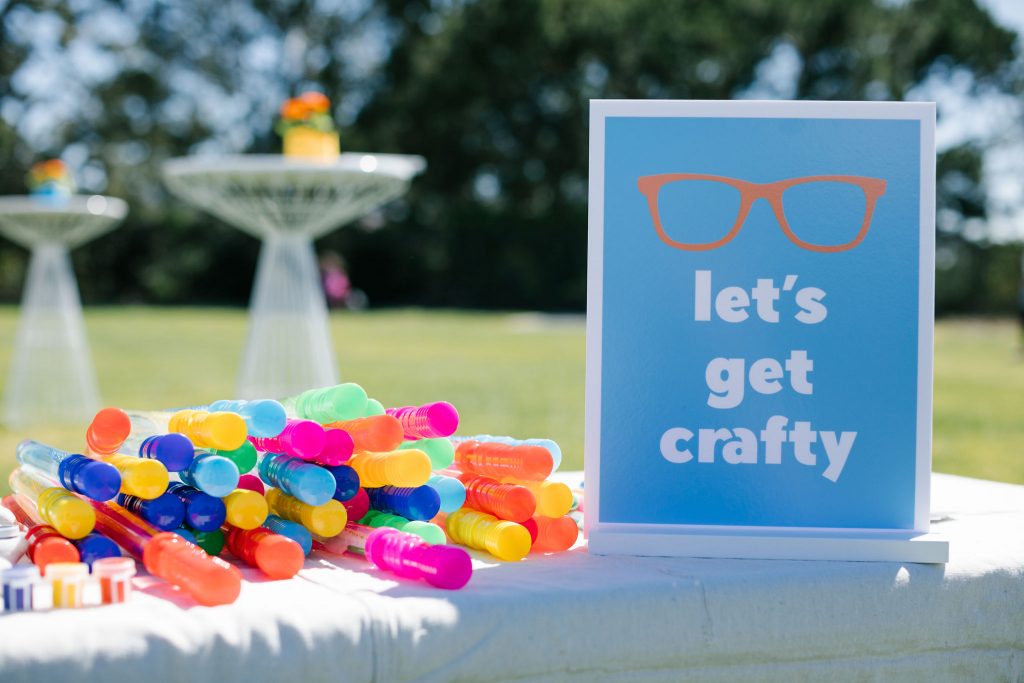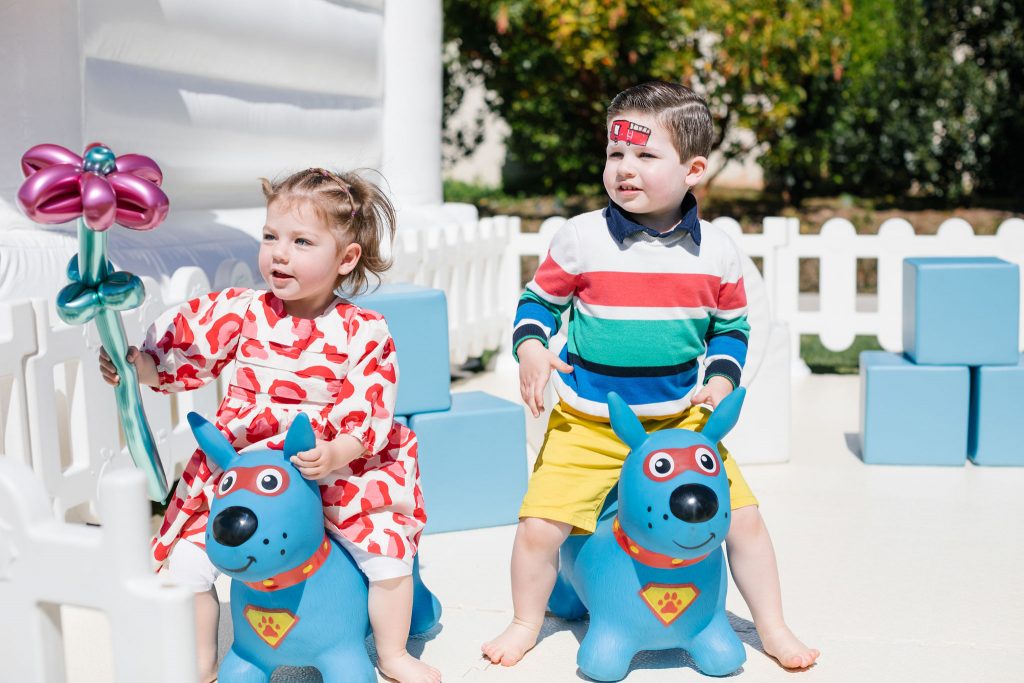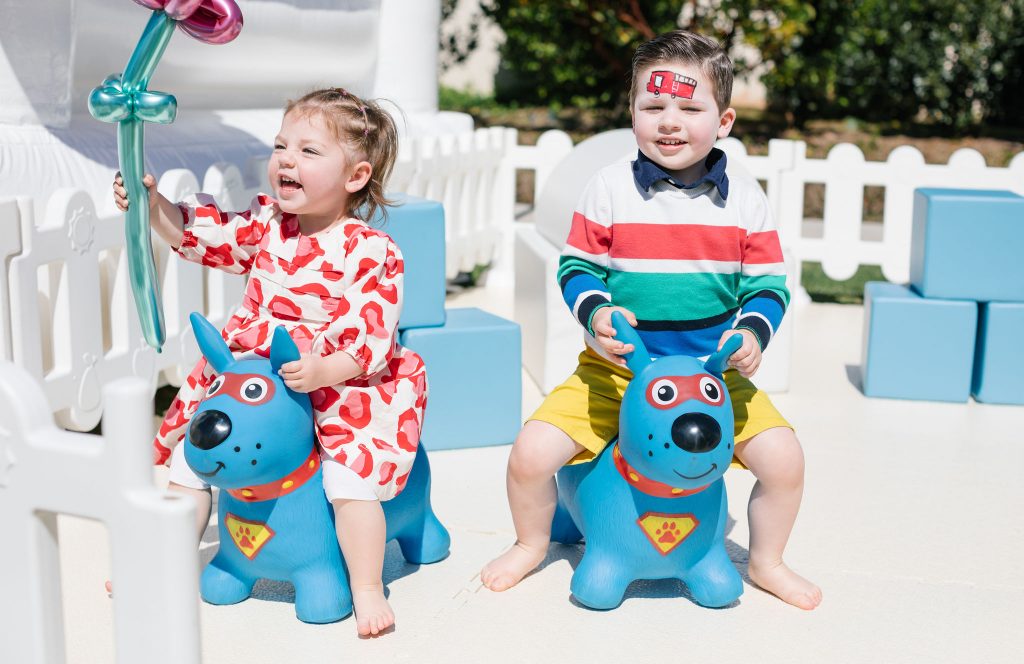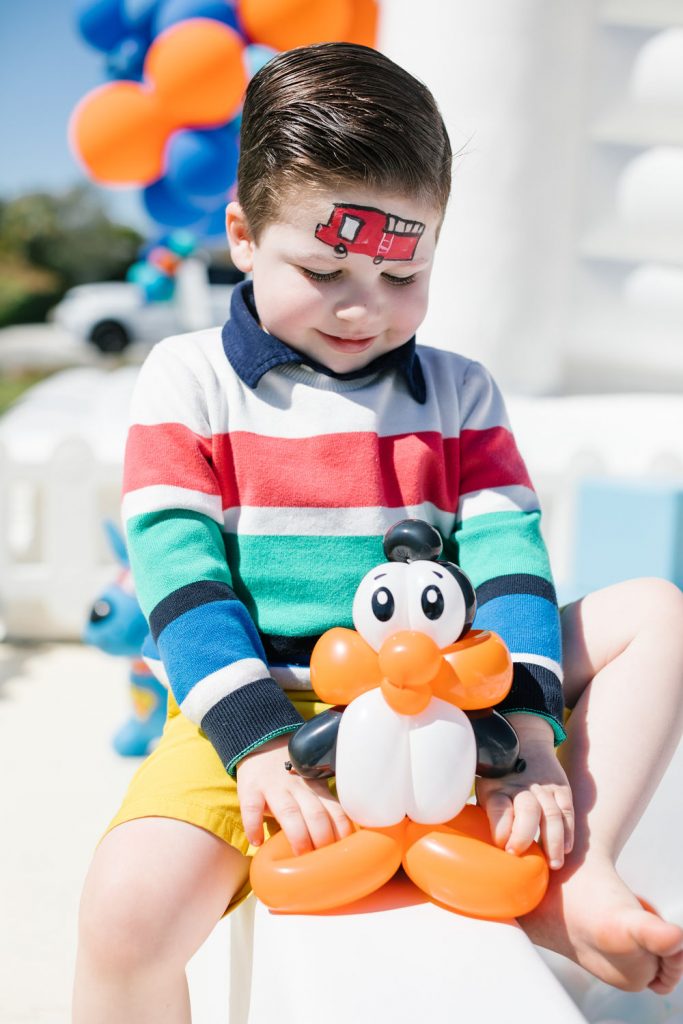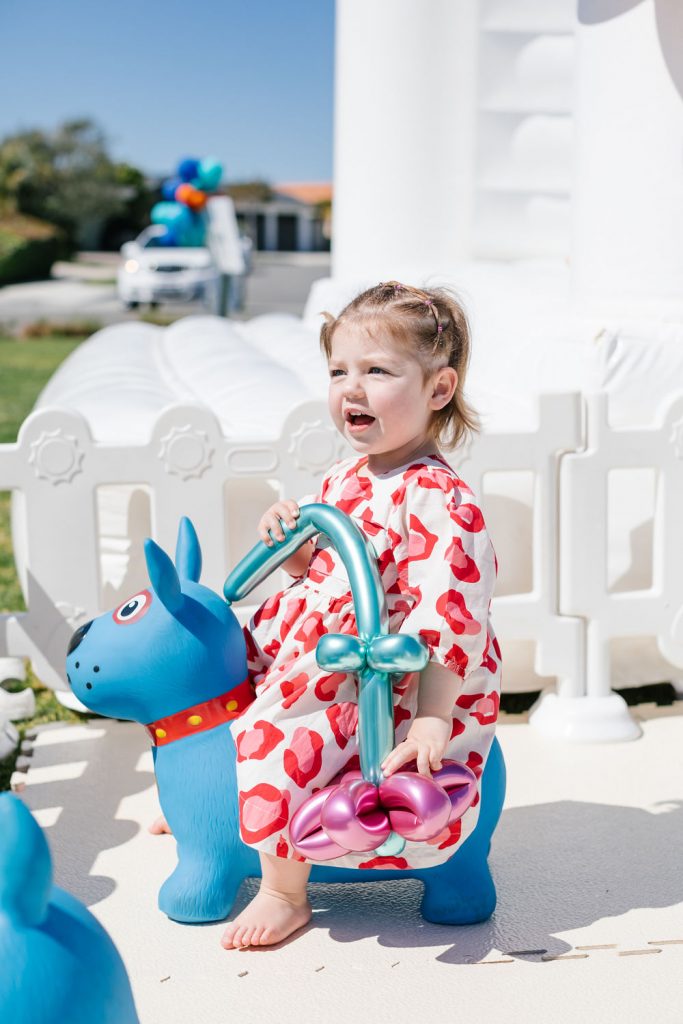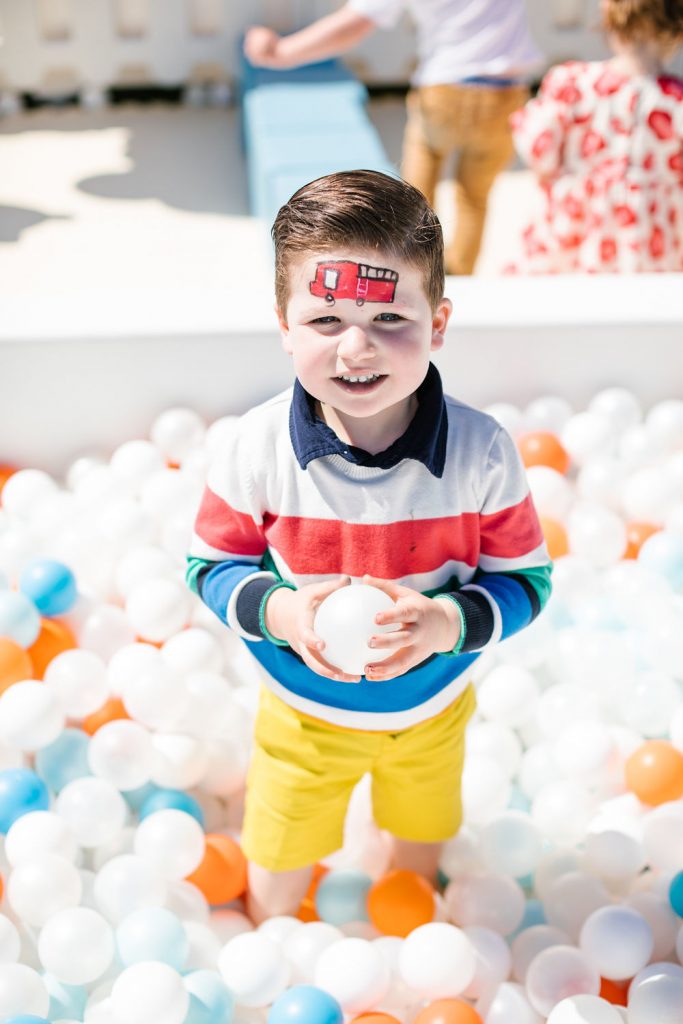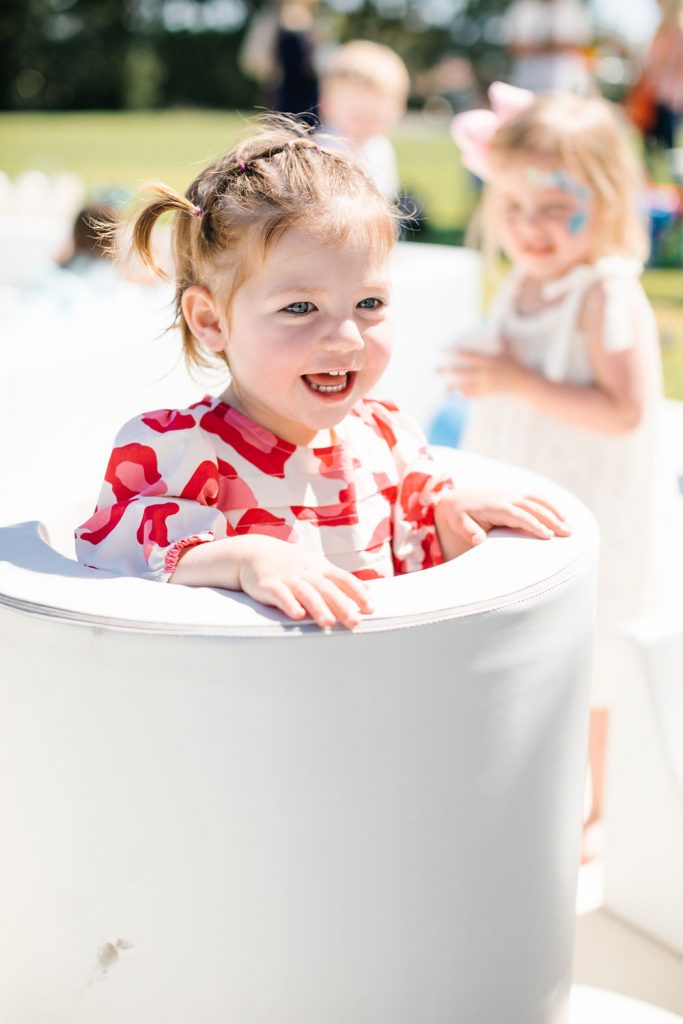 Like any party, desserts are a must! And since we had a 3 year old and 2 year old we had to have two cakes. Sweet & Saucy Shop made our Blippy dreams come true!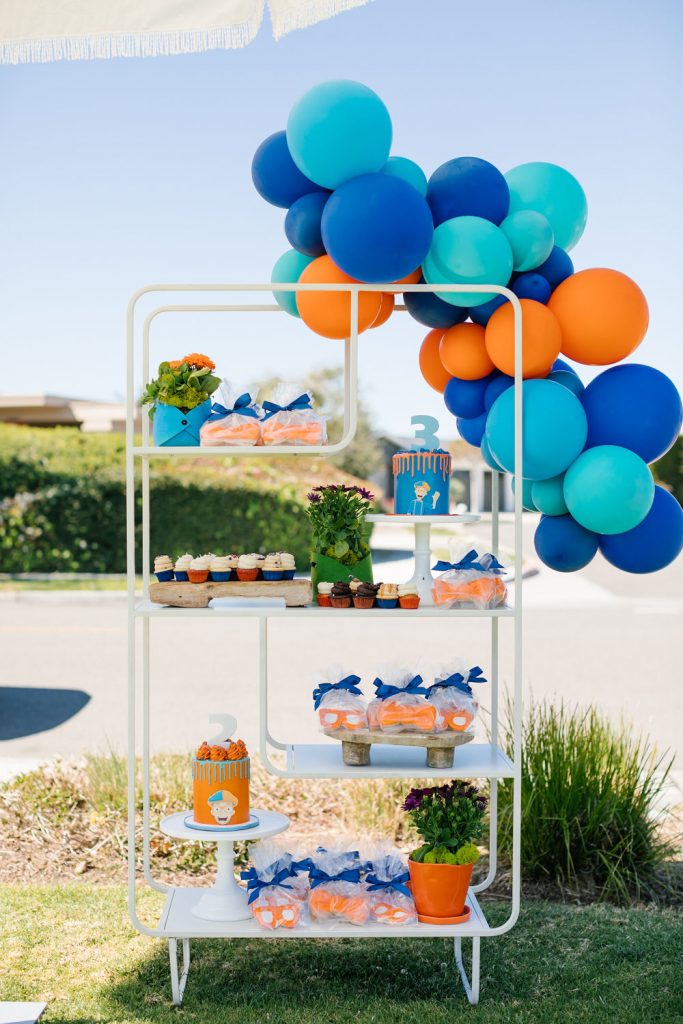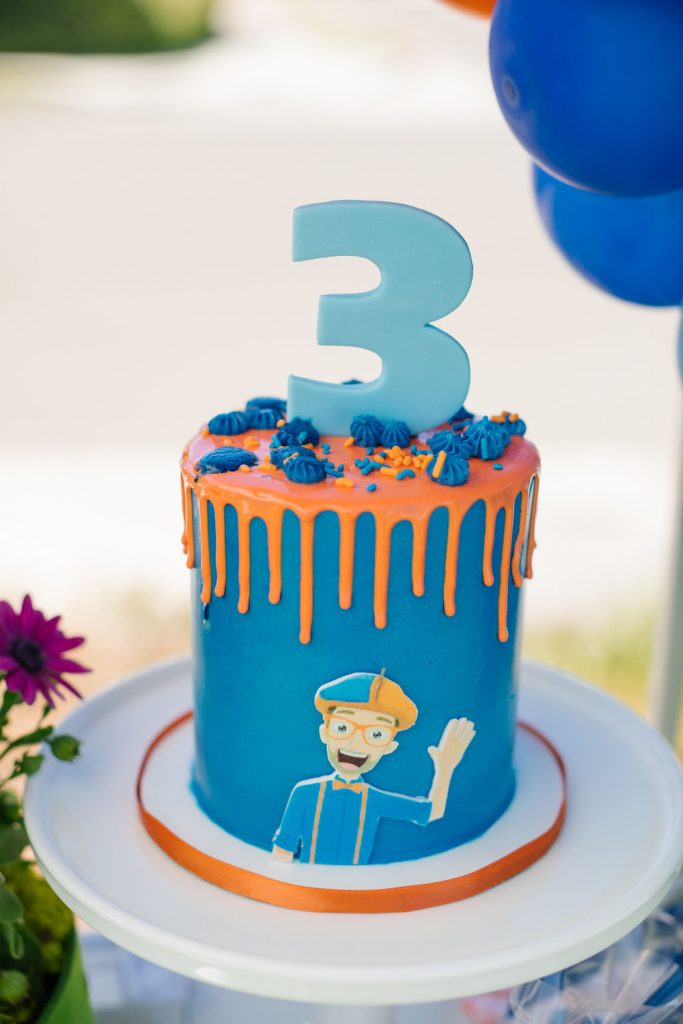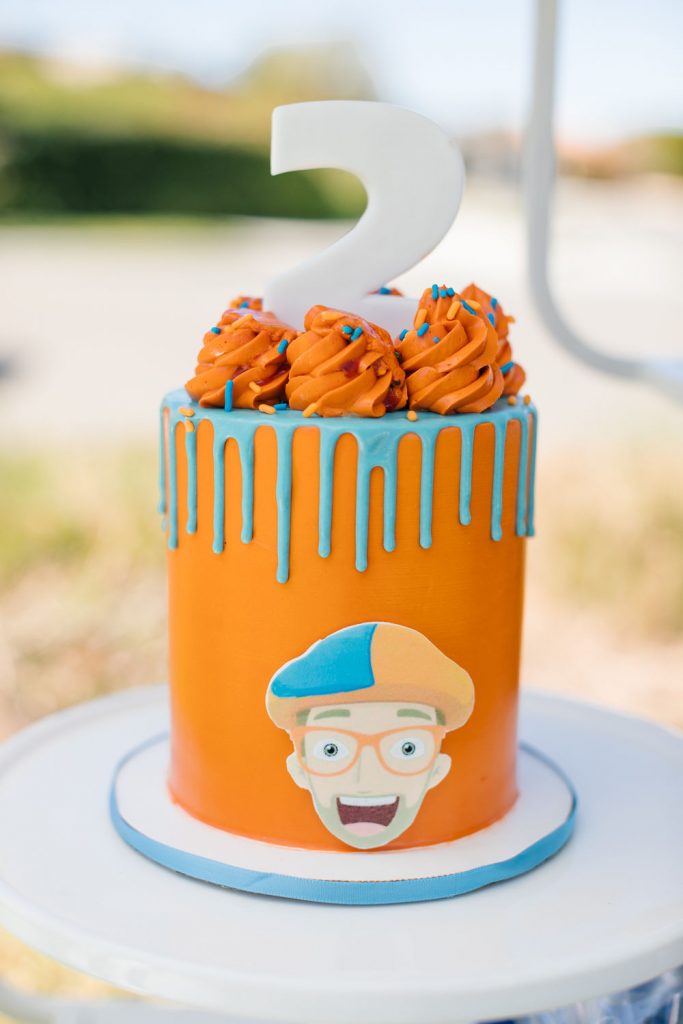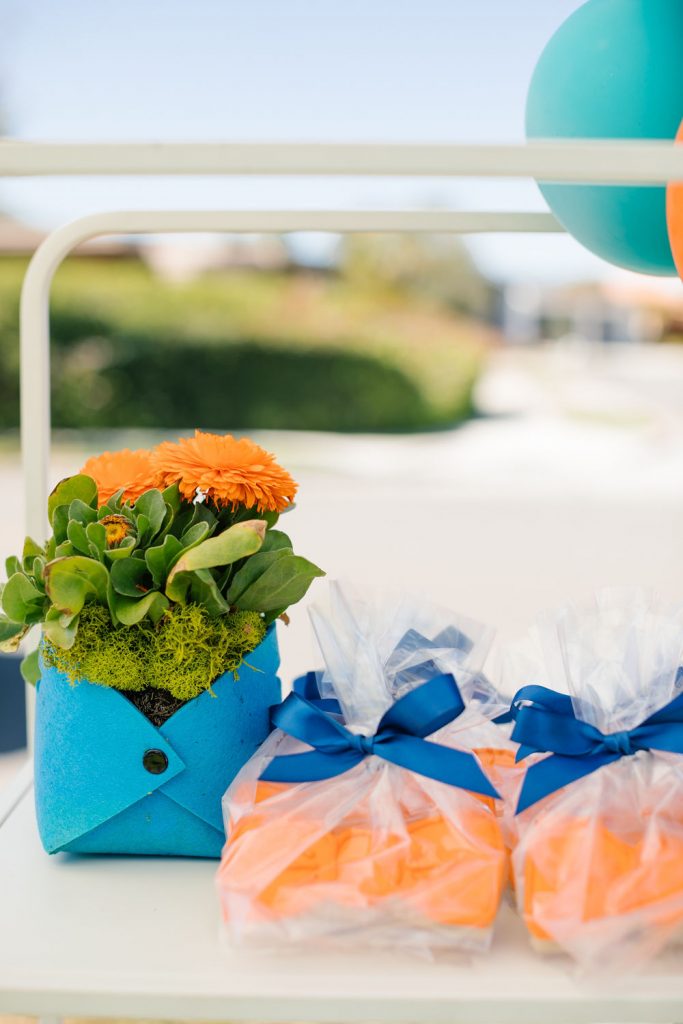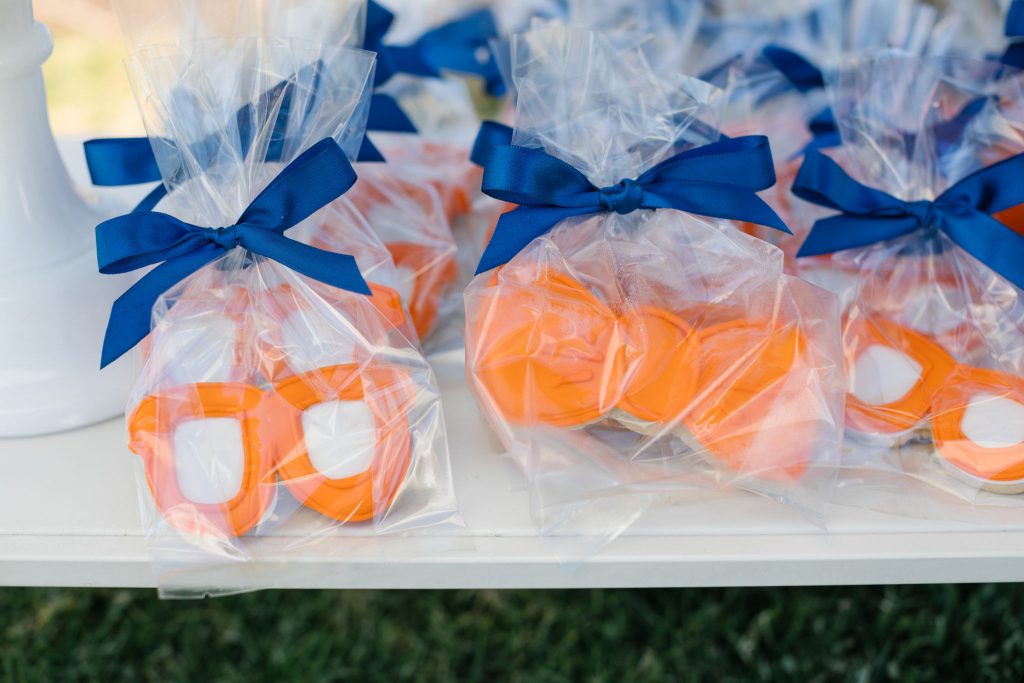 And that's a wrap! Such a fun party!!!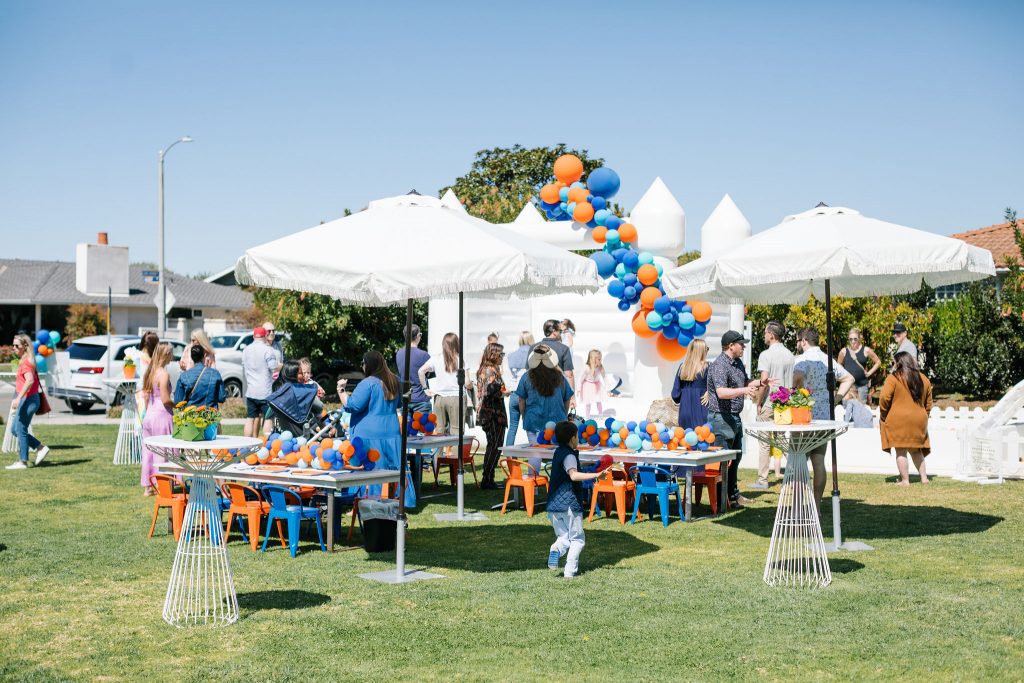 xx
Jacquelyn