When my friend and talented photographer Alison Bernier told me her and her family were headed to Yosemite I told her she had to bring our newest Gunn & Swain X Beijos blankets.  As a matter of fact, they are the best travel companions, especially for camping!   Also, she was heading out during a colder time and I knew they would keep her family extra cozy.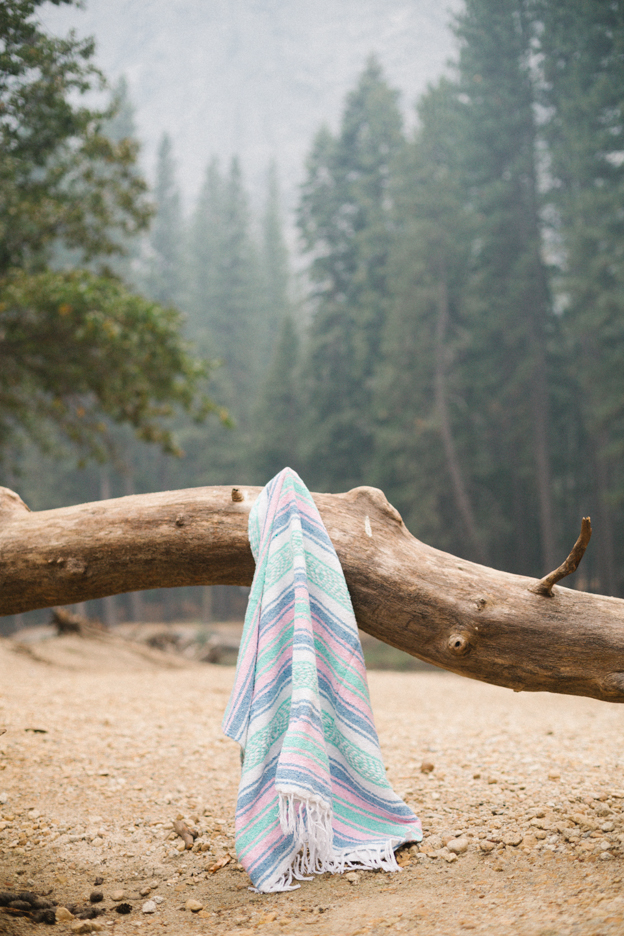 Traveling with your little ones can be daunting.  Of course we all want to do it, but actually doing it is another story!  Especially a road trip!  I asked Alison a little bit about her trip and for any tips she has.
Photos by Alison Bernier 
Why did you decide to take a family trip to Yosemite?
Yosemite is one of the most breathtakingly beautiful places. This was our second trip there. The beauty of it is also that you only have to step outside of your tent and you're presented with gorgeous views and scenery.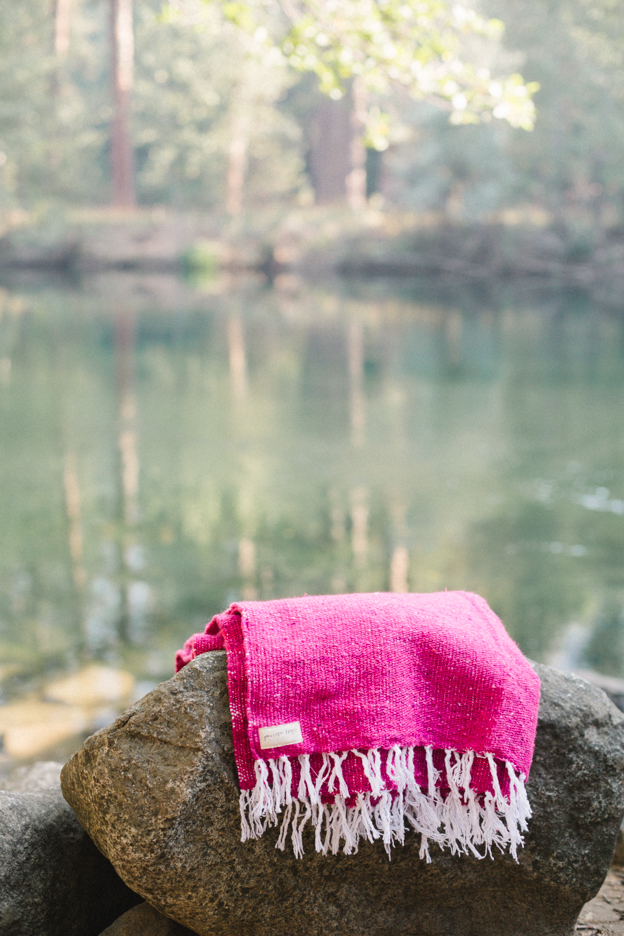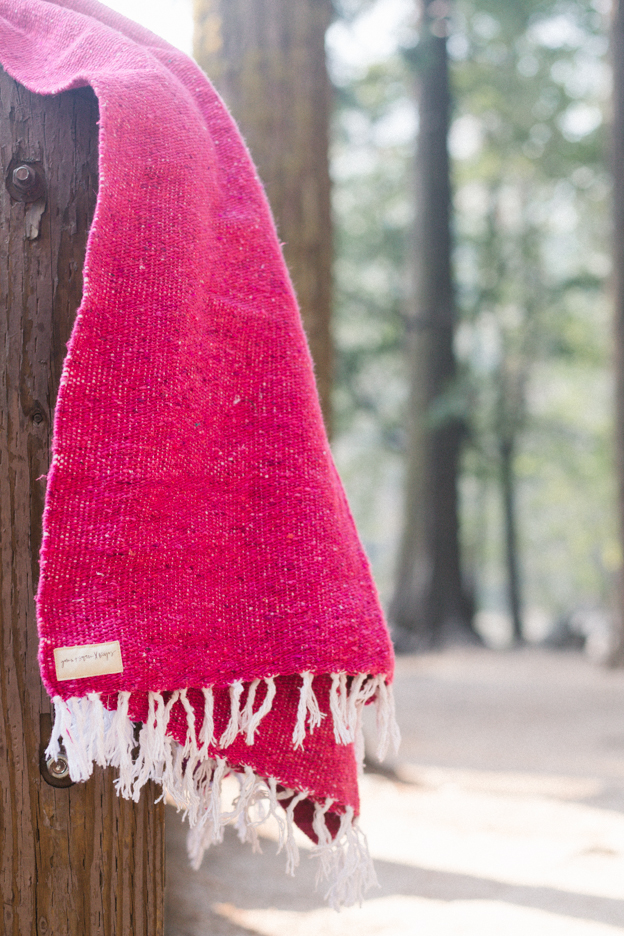 What are some essentials to going on a camping trip with little ones?
Lots of snacks and activities for the car ride to keep everyone sane. Coloring books and crayons are also great for entertaining at the camp site while you're trying to cook or start the fire.  I also highly recommend a clip on high chair if you have little ones. It's so nice to have a safe secure spot to put them in when you need a spare hand.
Last but not least our Gunn and Swain blankets! We use them in the car for naps, as picnic blankets, by the river on the sand and also of course around the fire while we're cooking s'mores. They are so soft and cozy but easily washed in the machine when we get home.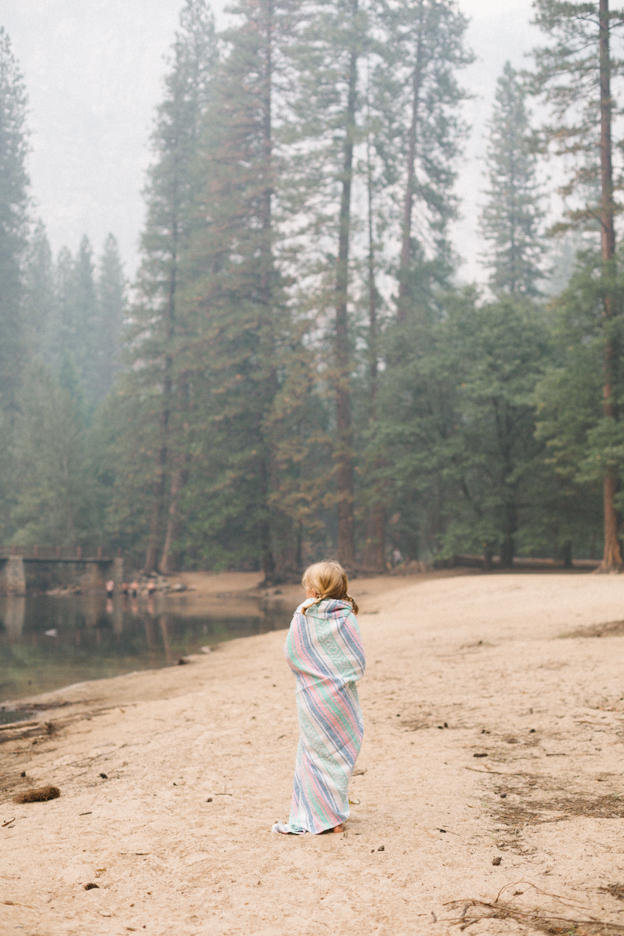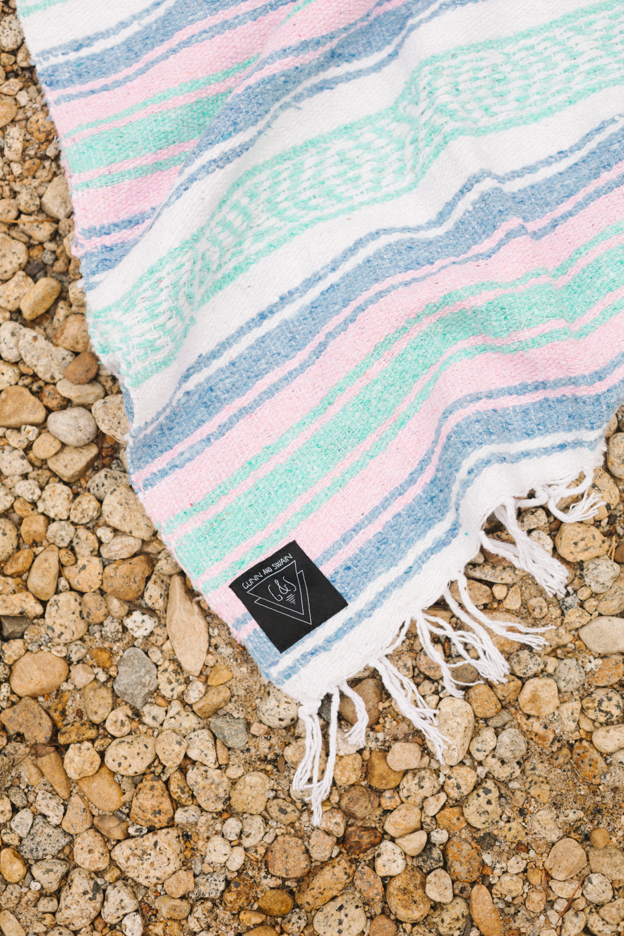 Where are some of your favorite spots you saw on the trip?
We stay in the tent cabins in the valley and really anywhere along the river around the campsite is beautiful you don't have to go far.  Mirror Lake is also a lovely spot for an adventure and in warm weather you can swim there with little kids.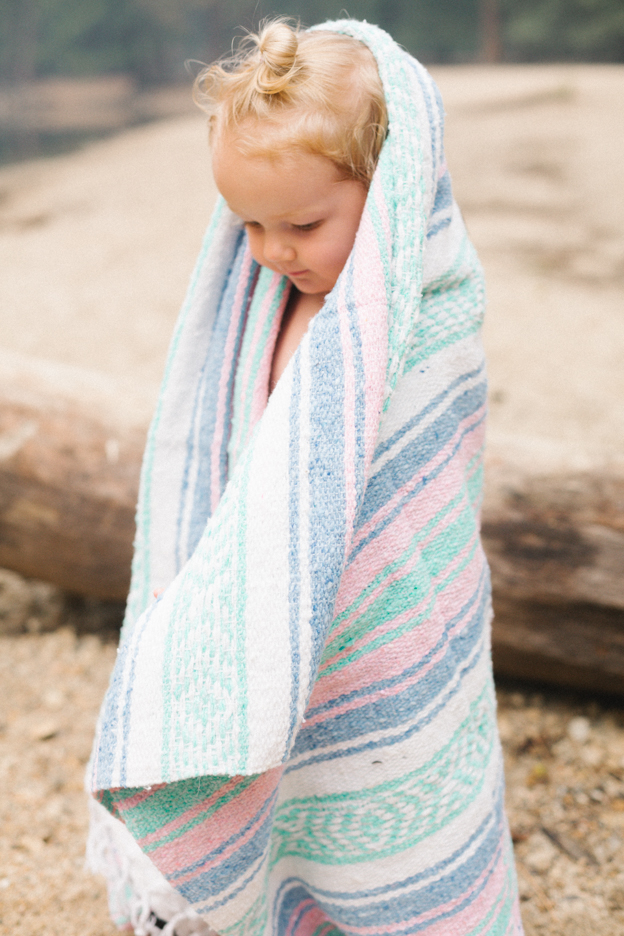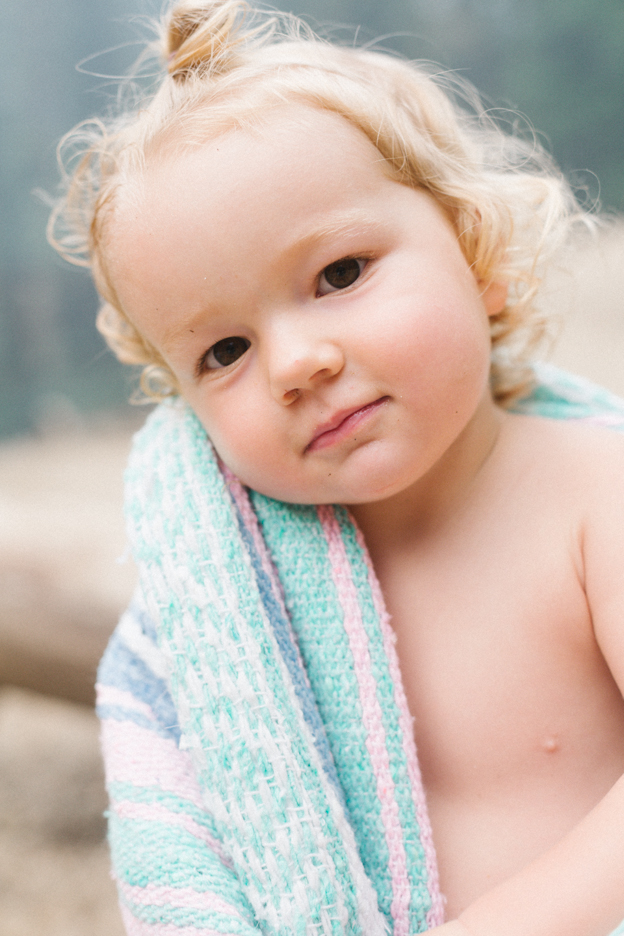 What were the kids favorite activities along the way?
We try to stop and buy take out sandwiches and eat at a park to let the kids run around before getting in the car again. The Gunn & Swain blankets are great for that.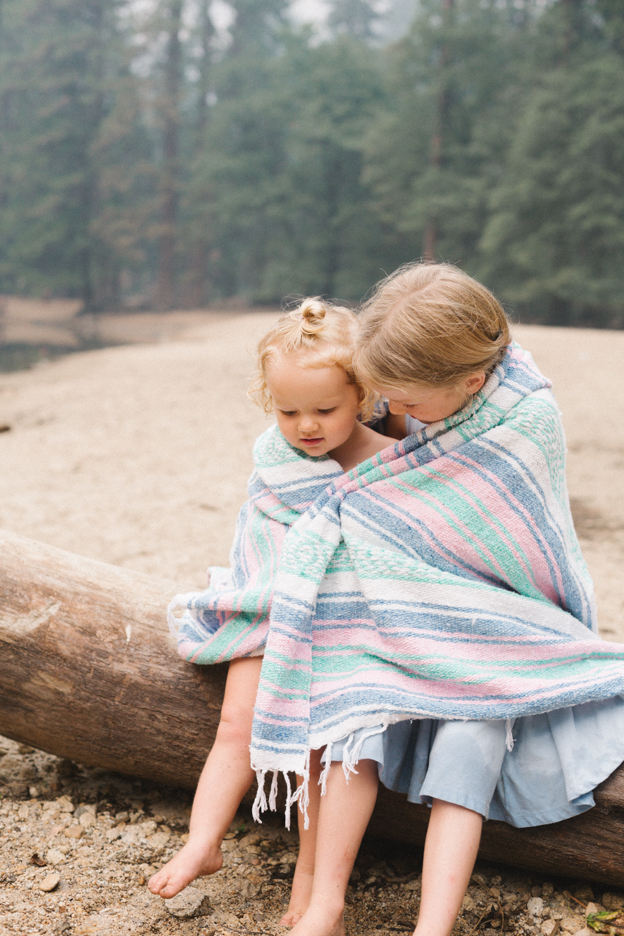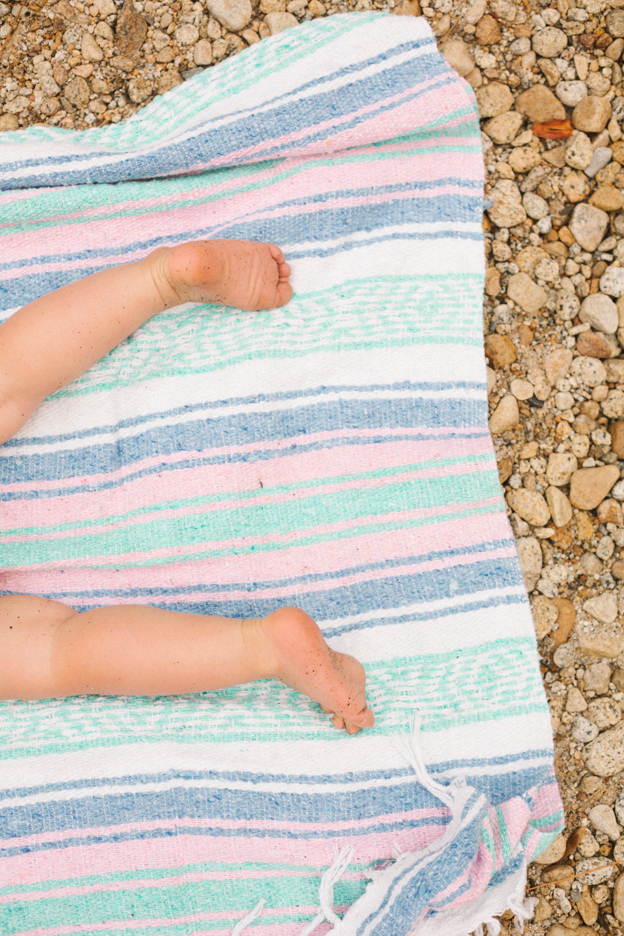 How did you deal with the car ride and keeping everyone entertained and cozy?
 Eating! Snacks are always a great entertainer.
I also pack each kid a bag of small toys they haven't seen in a while. Coloring books are great for my five year old and of course the iPad! The Moana soundtrack may also be on repeat in our car!  We use the Gunn & Swain blankets for naps too!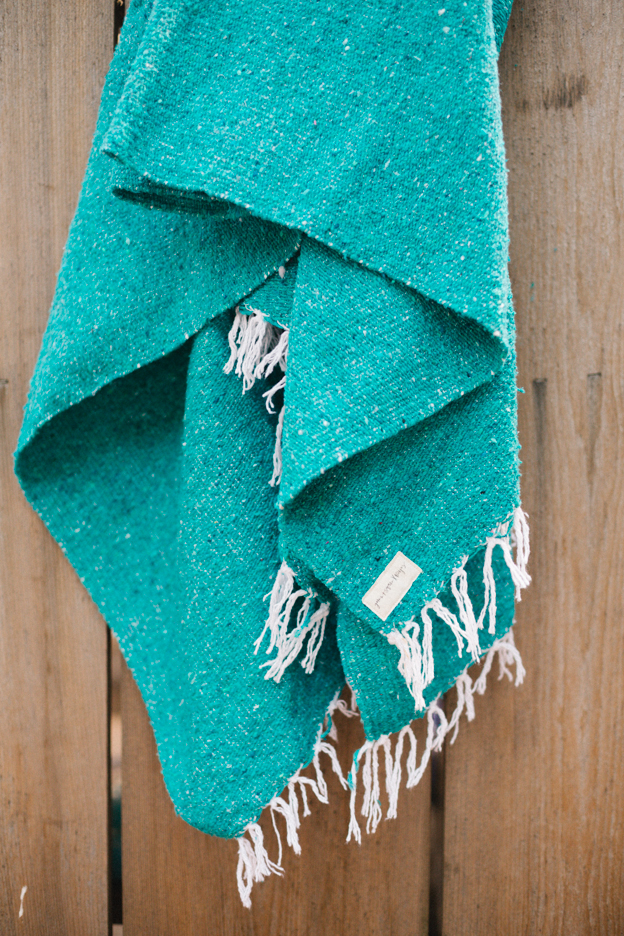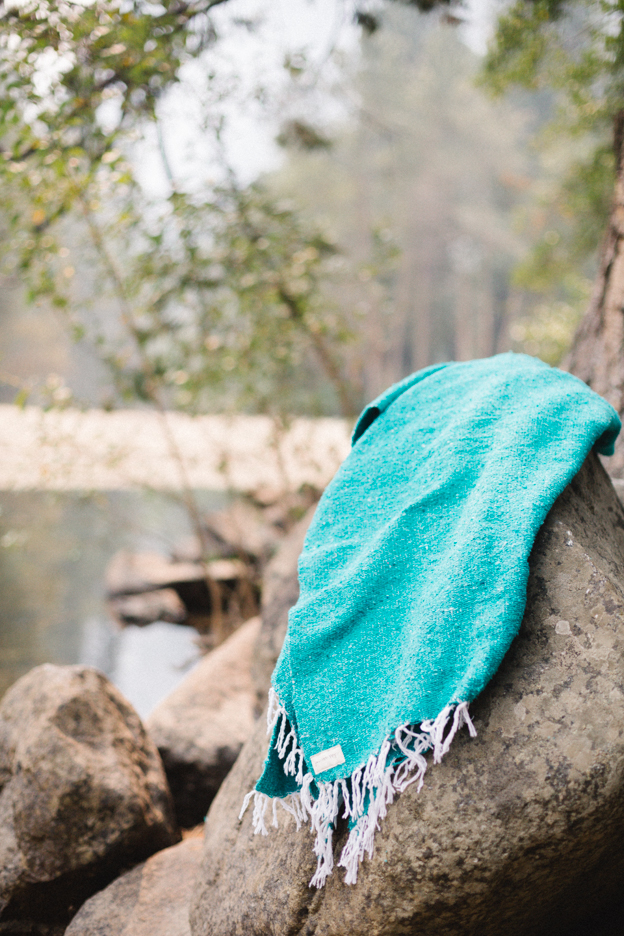 What is the most rewarding part about traveling with your kids?
I love watching them play and turn nature into one big playground.  We hired bikes and rode around the park and  discovered new things at every stop.  Impromptu swims in the river in their clothes and getting dirty looking for the best marshmallow roasting stick is all part of the fun.