---
When you think of radishes, you probably don't think of them being the central star in a creamy soup. Well, think again, this is a pink radish soup that you will want to eat all winter long. My 1st thought when I saw this recipe was hmm… radishes huh? They are peppery and a little bit bitter, so how would this make a good soup? I just had to try! The radishes are sauteed with parsnip, potato, and onion to give it a more earthy flavor. The radishes take on sweet taste once sauteed. This pink radish soup resembles a creamy potato soup that you will love. This soup is 2018's version of the potato soup. Master this soup to serve your sweetie for next month's biggest date night of the year. And don't forget the rosé to go with it!
Oh, wait did you see Le Creuset giveaway above?! YES you did! We have teamed up with my favorite cookware company to give one lucky Beijos reader a dutch oven just like the one I have! This killer giveaway is probably one of my favorite giveaways. Le Creuset has been a staple in my household for years. The iconic Le Creuset Dutch oven like the one I'm using is vital in the kitchen. These bad boys are known for their strength and durability due to the cast iron being the prime material for slow-cooking, braising and roasting. I love its versatility and that you can use for both the stove and oven. This is definitely a cookware that every Mama or anyone for that matter needs to invest in.
To enter the giveaway, simply follow @beijosevents and @lecreuset and tell us Beijos Ladies what your favorite dish would be to cook in your dutch oven! The yummiest one that says, "That's so Beijos" will be the lucky winner! So let's getting cooking!
Look out for our Instagram post later today to enter!
Photos by Alyssa Onaka Photography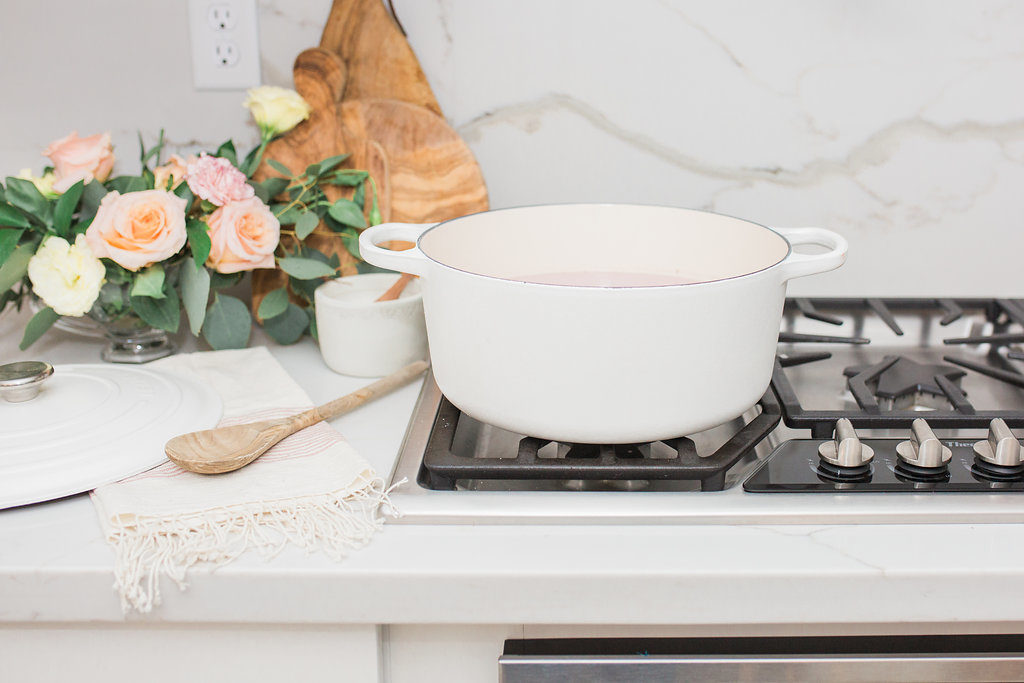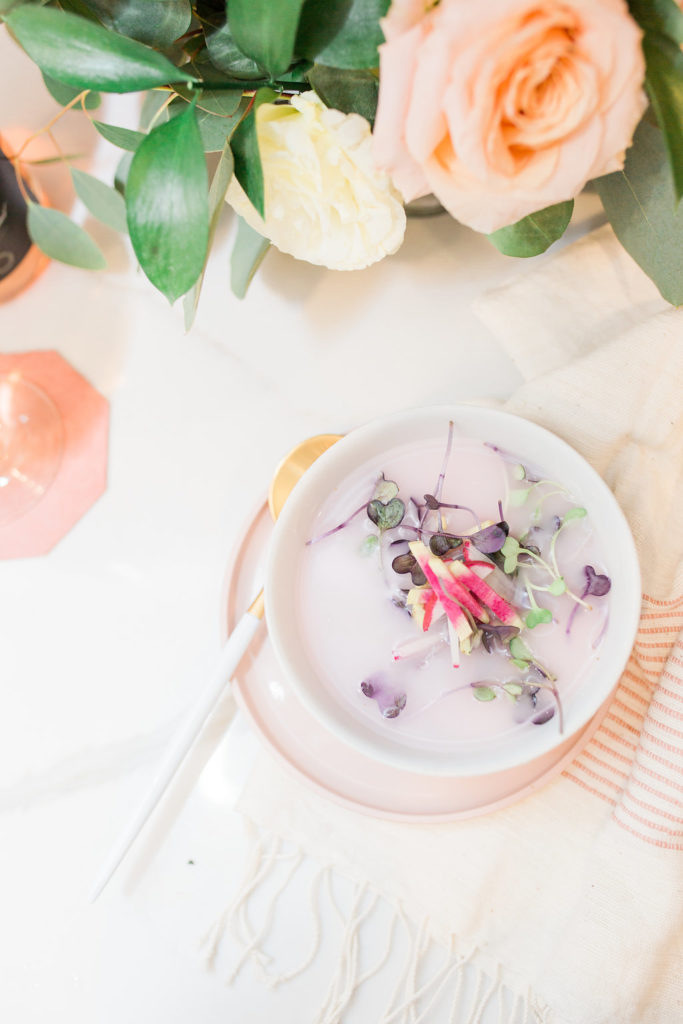 Pink Radish Soup
*My tip for making great soup, prepare and serve with your favorite glass of rosé, cause every good soup goes great with vino!
I N G R E D I E N T S
Two tablespoons extra-virgin olive oil
2 cups sliced radishes (from 2 bunches), divided
1 cup sliced watermelon radishes (will depend on size), divided
½ cup chopped onion
One medium Yukon Gold potato (about 8 ounces), peeled and cut into 1-inch cubes
1/2 parsnip, peeled and cut into 1-inch cubes
2 cups low-fat milk (feel free to use coconut or almond milk, I just haven't tested that out yet)
½ teaspoon Himalayan pink salt
¼- ½ teaspoon white pepper (so you don't see any black specks)
¼ cup reduced-fat sour cream (for garnish)
One tablespoon chopped fresh radish greens or parsley (for garnish)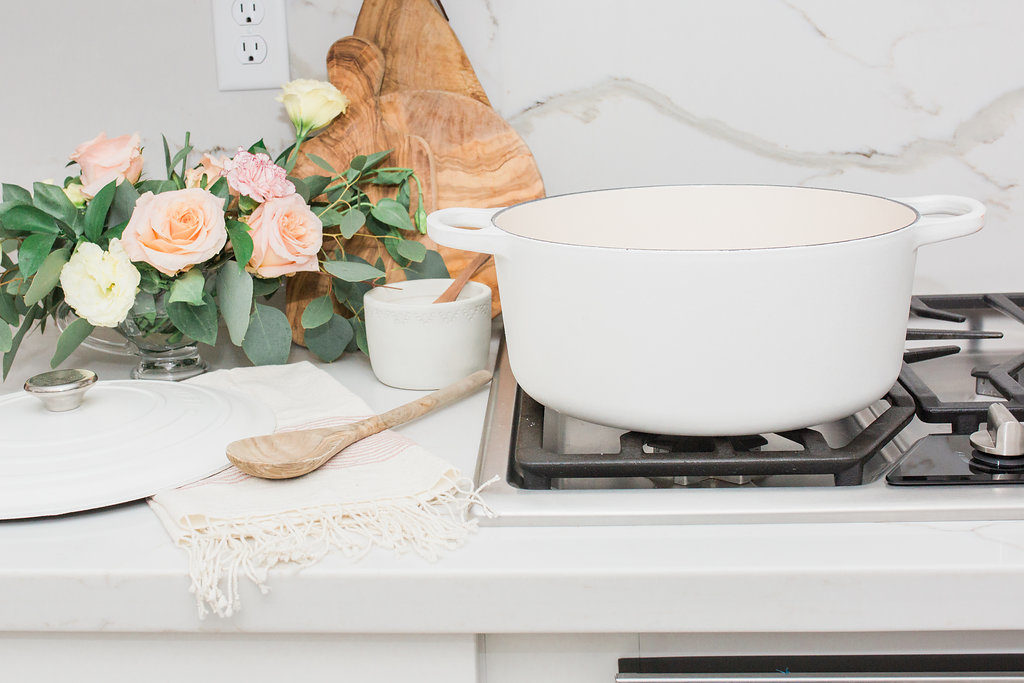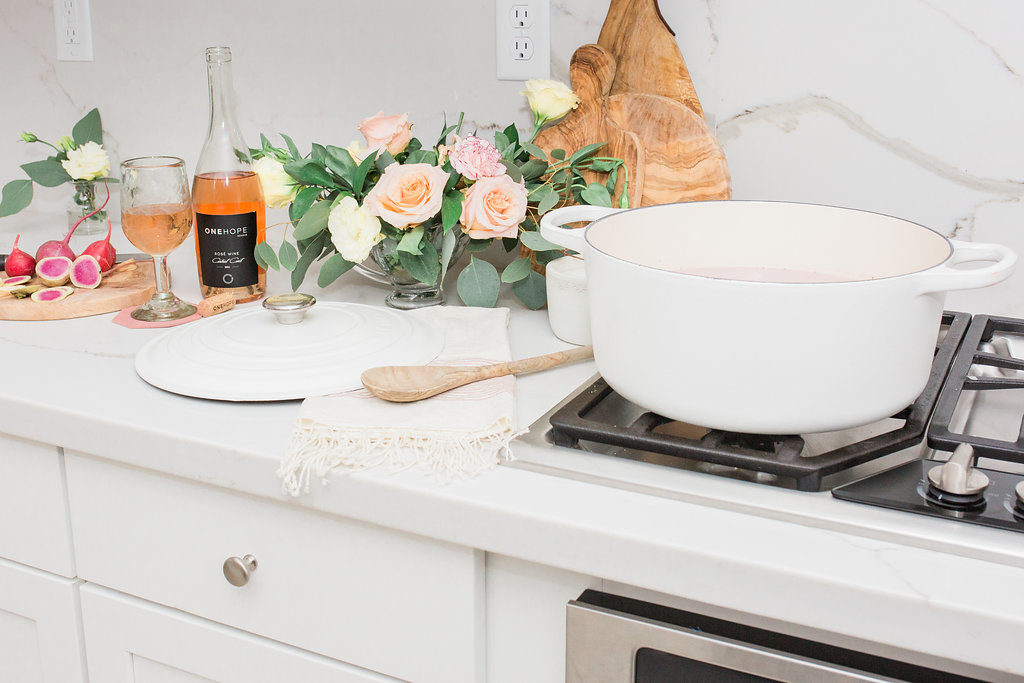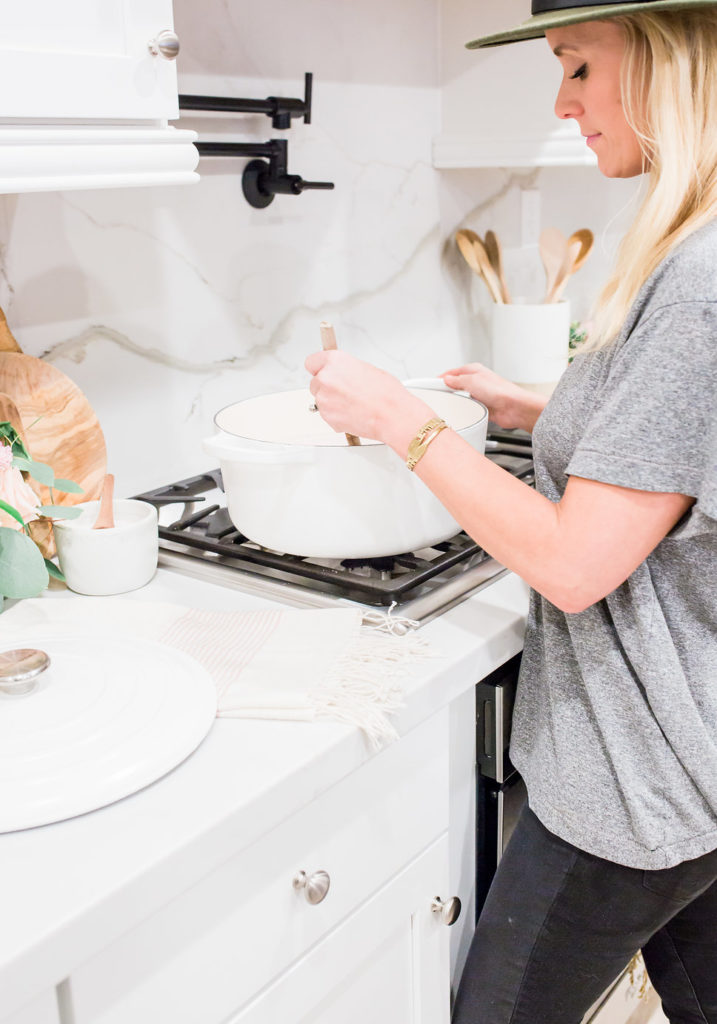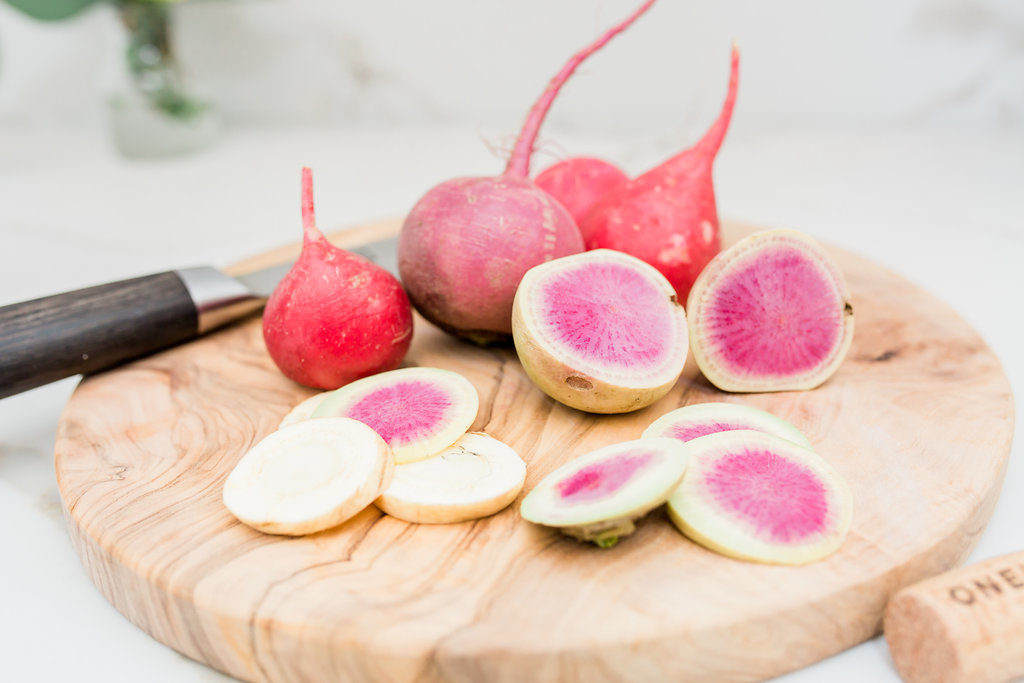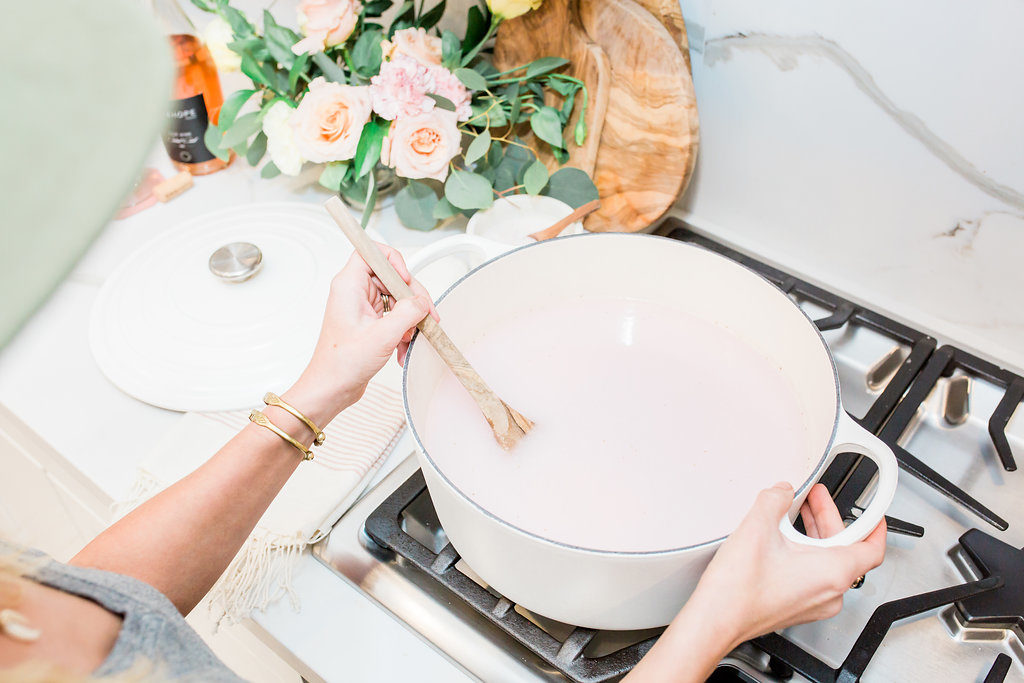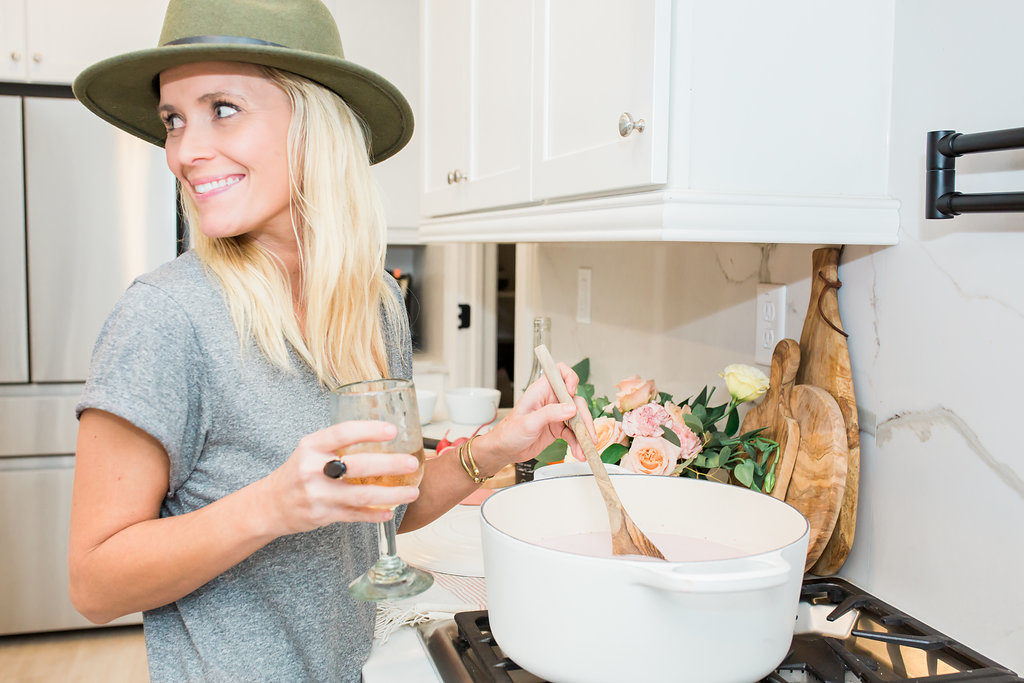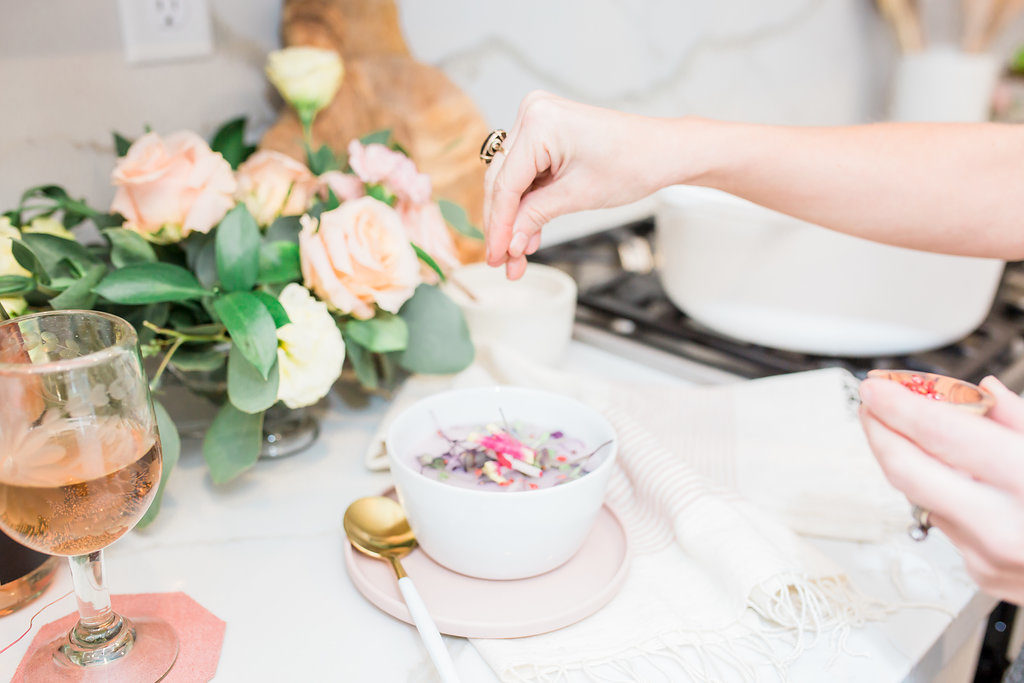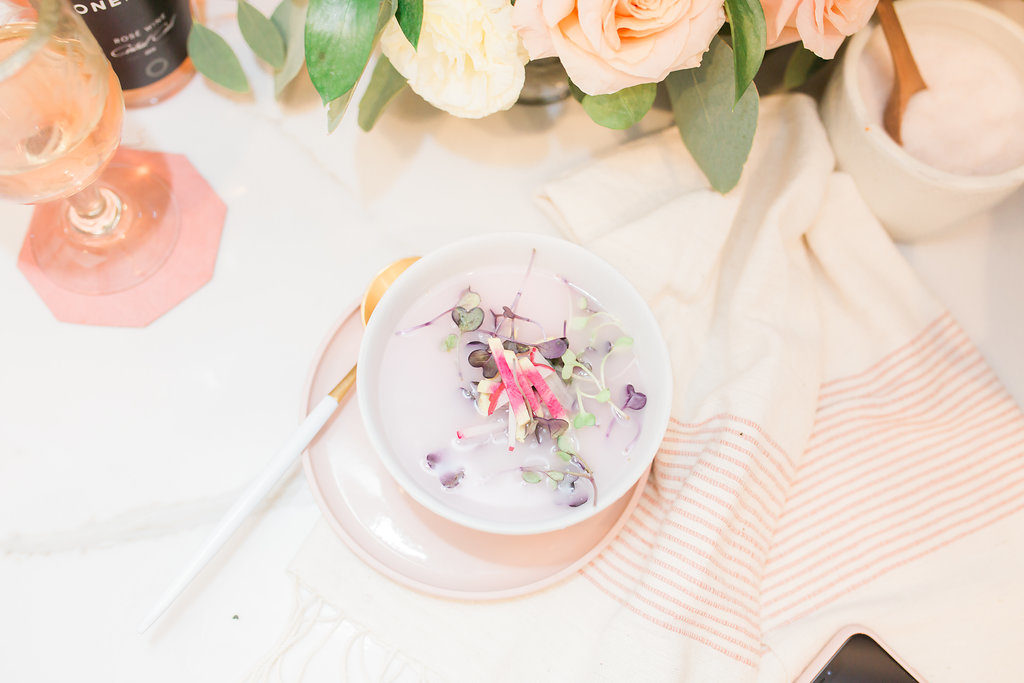 D I R E C T I O N S
Heat oil in a large saucepan over medium-high heat. Add 1¾ cups radishes and onion and cook, frequently stirring, until the onions are beginning to brown and the radishes are translucent about 5 minutes. Add potato, parsnip, milk, salt, and pepper to taste. Bring to a boil, stirring occasionally. Reduce heat to a simmer, cover, and cook, occasionally stirring, until the potato and parsnips are tender, about 5 minutes more.

Working in batches, puree the mixture in a blender (or in the pan with an immersion blender) until smooth. (Caution when pureeing hot liquids, it will splatter.)
Slice the remaining ¼ cup radishes into matchsticks. Serve each portion of soup topped with one tablespoon sour cream (if you desire), some radish matchsticks and a sprinkling of radish greens (or parsley).

*You can make ahead and cover in the fridge for up to 3 days.
Don't forget about the giveaway!
Winner will be announced on 1/17!
xx
Abby
SaveSave