Are you looking for a last-minute idea for Father's Day? How about a seafood bake!?!
This year our family will be spending Father's Day up in Lake Tahoe. It's my husband's favorite place in the world. He grew up going every summer for a month and making memories that we can now have our kids build just like him.
We love dining al fresco; it has always been one of our favorite things to do. And when you are in Tahoe, al fresco dining is a must on the beach! This year, I thought, wouldn't a clambake be delicious to do on the beach. I packed up our Rovr and headed out!
Let's chat about my new favorite thing right now! The Rovr. This cooler is pretty rad. Think of it as a portable bar and kitchen. This thing is no joke guys! It is certified Grizzly bear-proof design has been tested thoroughly. It keeps ice for up to 10 days, obviously depending on usage. It can hold 60 cans and 10 pounds of ice. It has a deep freeze bin and Wagon bin included for storage versatility. It is a portable party! I was able to pack up the clambake, beer, and a table set up all in it. I highly recommend this cooler for families. You can also attach it to your bike, pretty cool.

Photos by Dayna Studio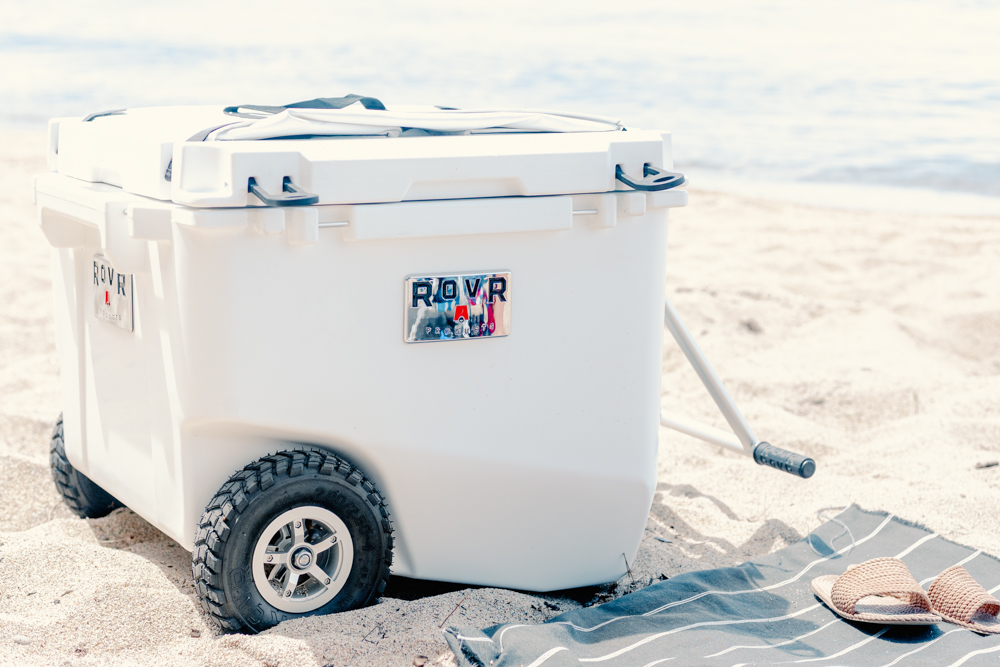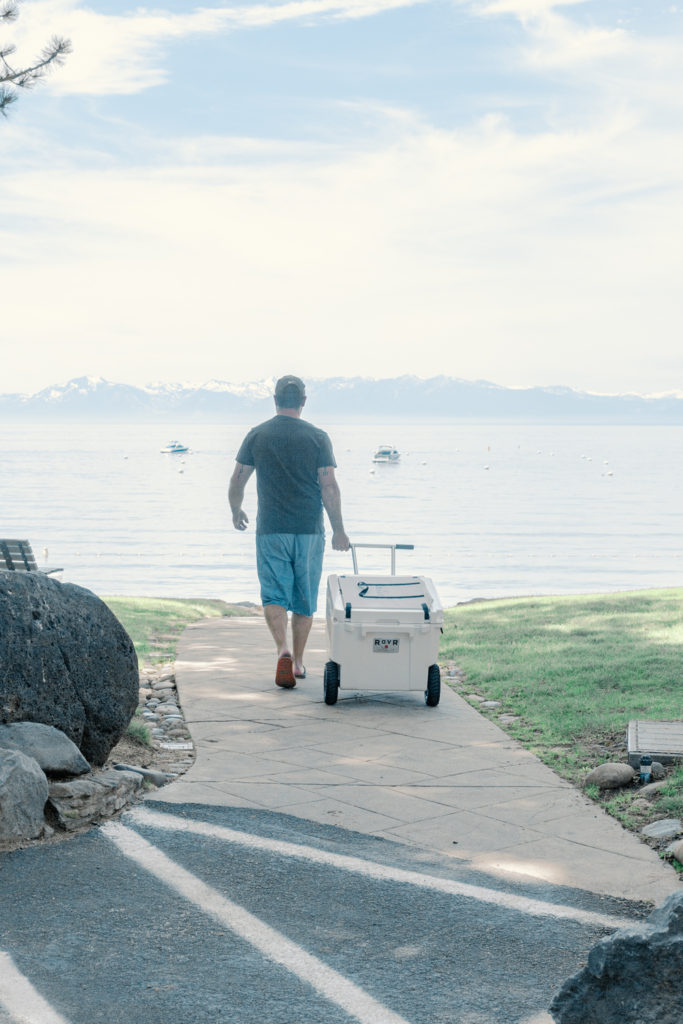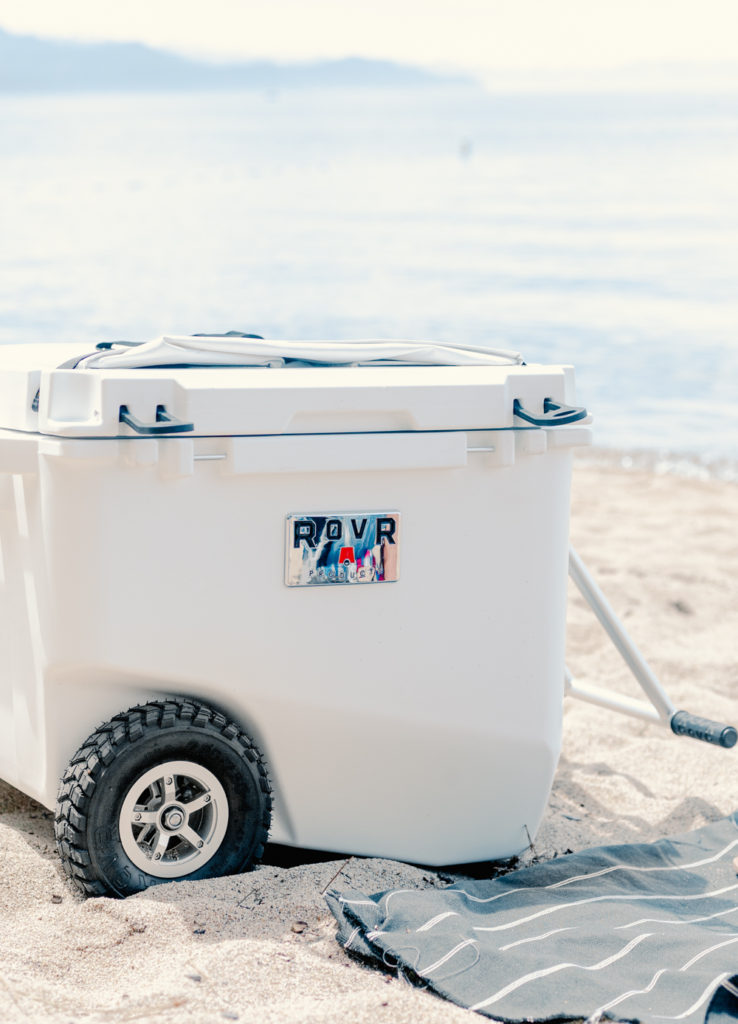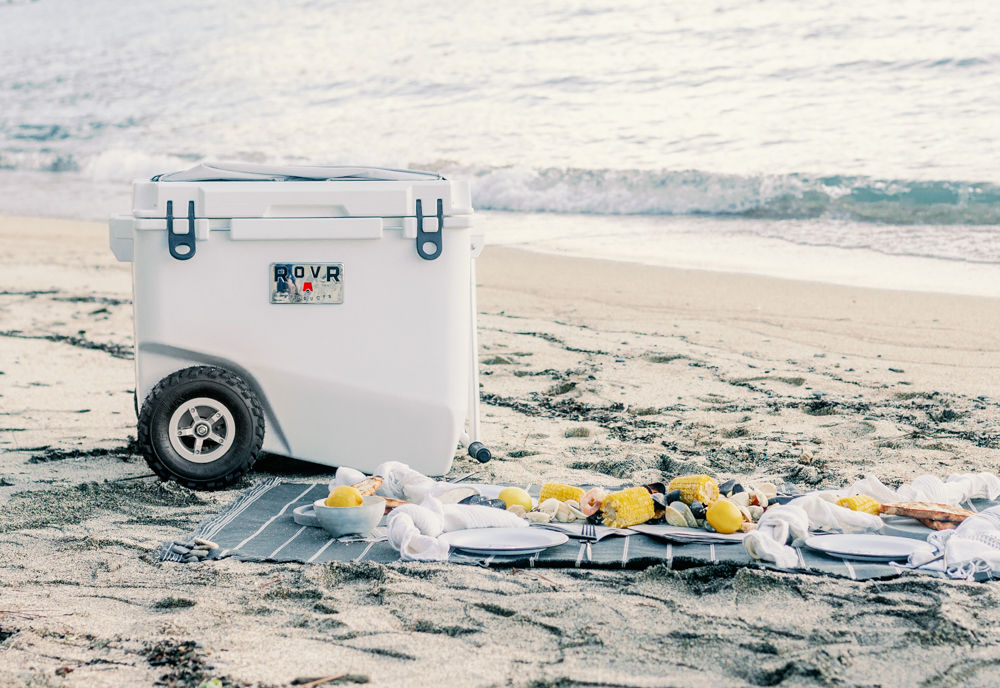 A beach picnic is so easy to do, no furniture required! I just set up a blanket, and a couple of plates and flatware, and you have yourself a picnic! I added a fun touch by putting our names on the plates and adding some knotted napkins. The newspaper is so handy, it not only prevents a mess for your blanket but you roll it up with the empty shells and toss.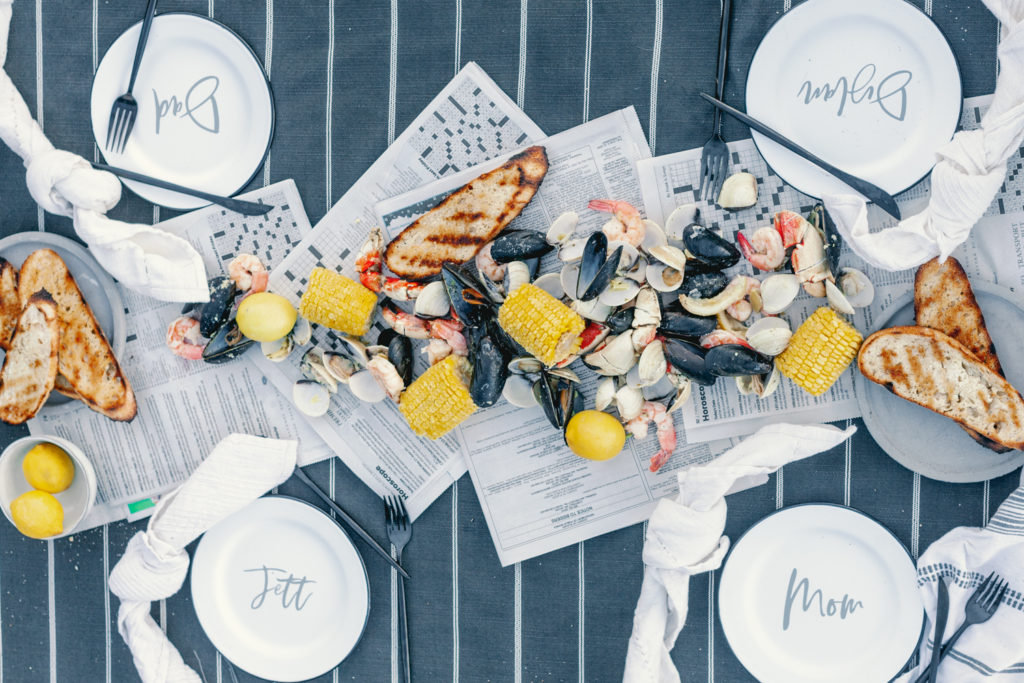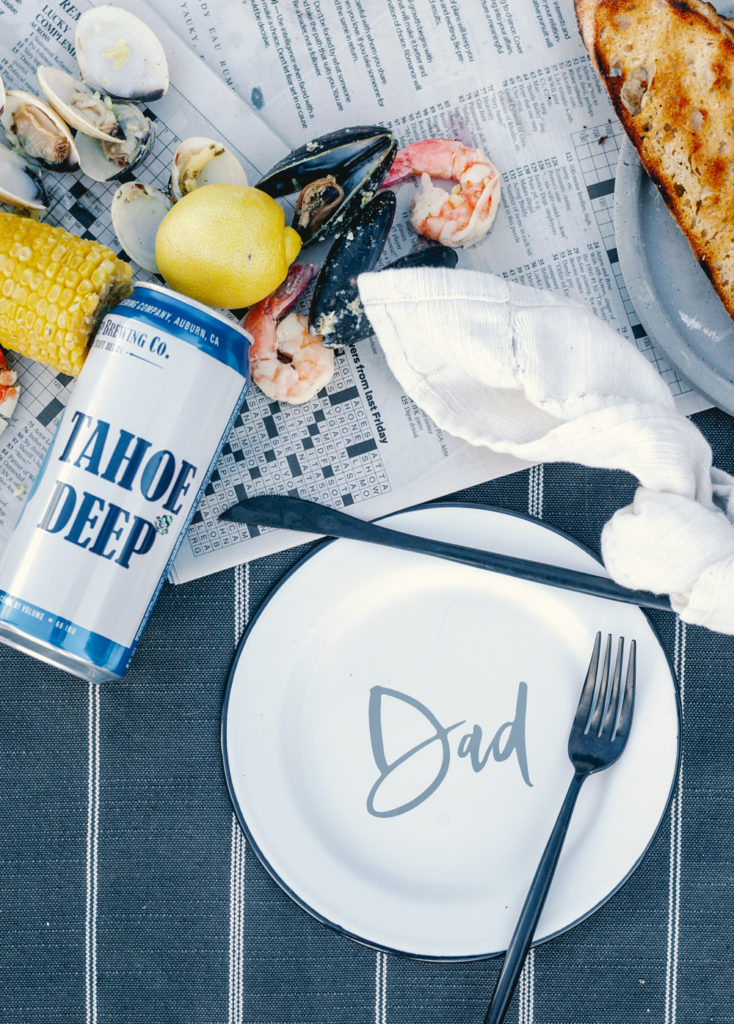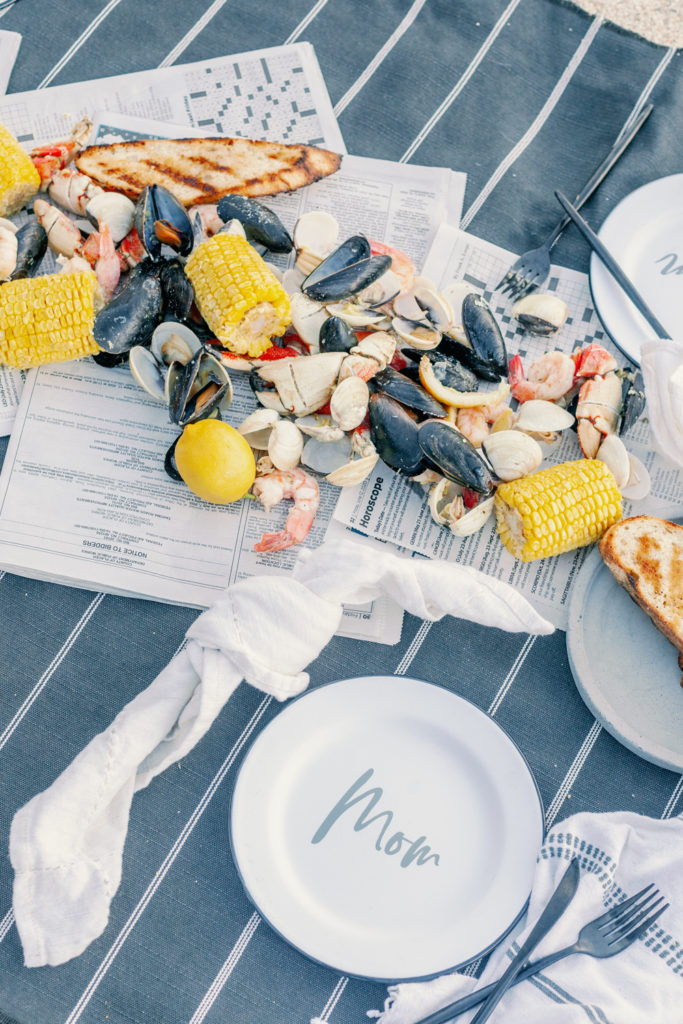 Harry and David did all the work for me! They have a delicious seafood bake that you can purchase online. Then you merely, defrost in the fridge for 24 hrs, and then either use your oven or bbq and heat up to serve immediately. The broth was so good; I'm a sucker for an excellent broth to dip bread in. For the bread, I buttered and used a combination of salt, pepper, and garlic salt and had my husband grill them up. No Tahoe picnic is complete without some Tahoe Blue from Knee Deep Brewery. Its located in Auburn, and is my husband's favorite brewery.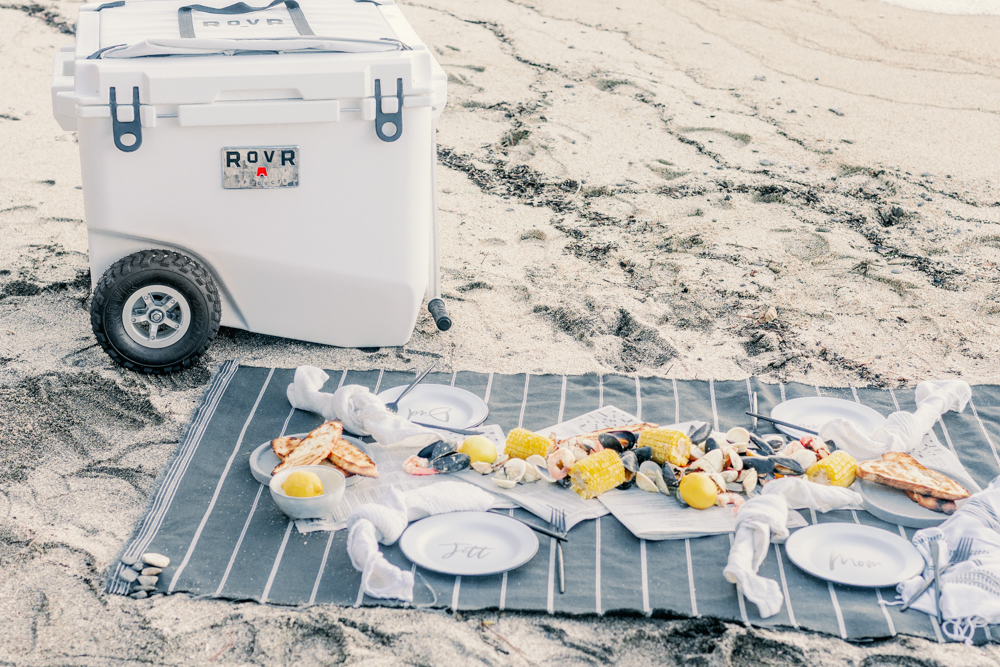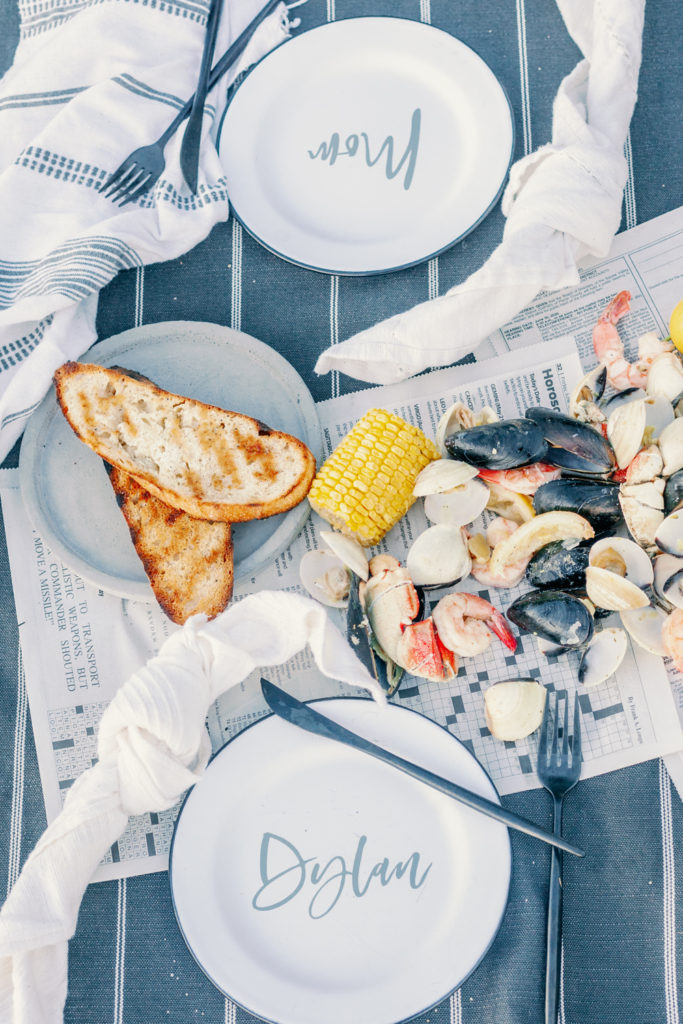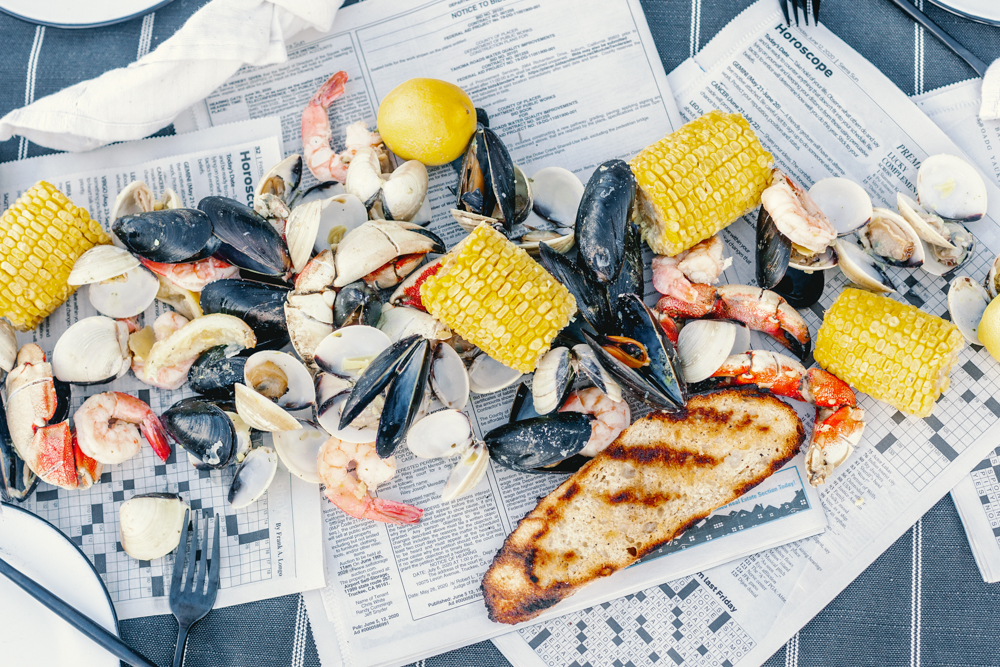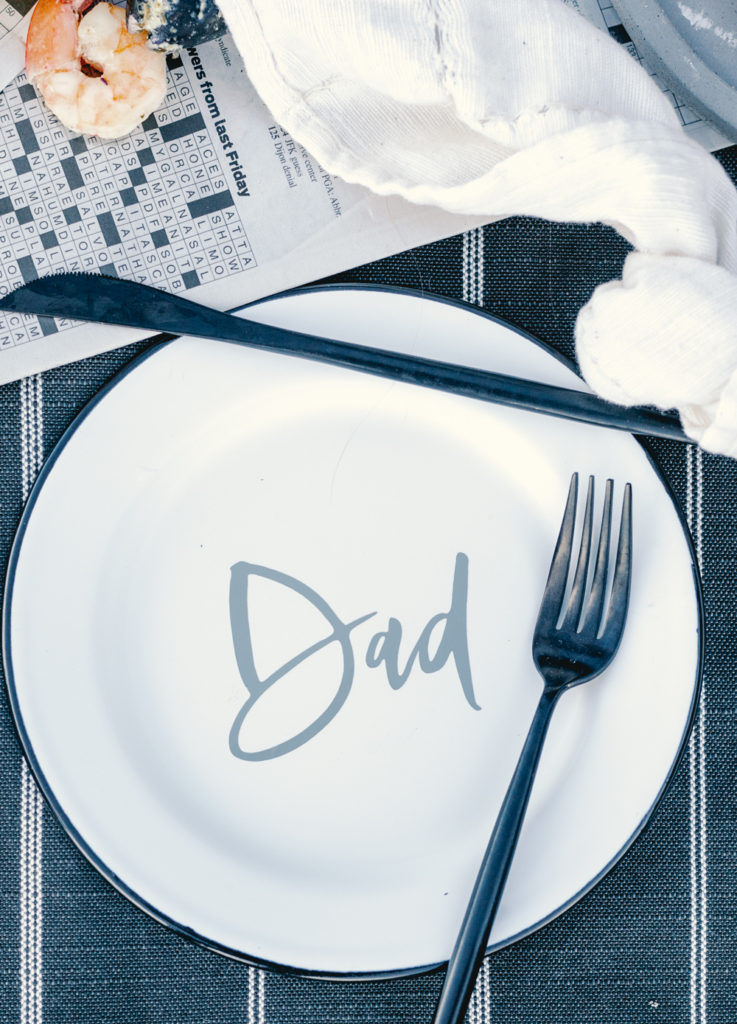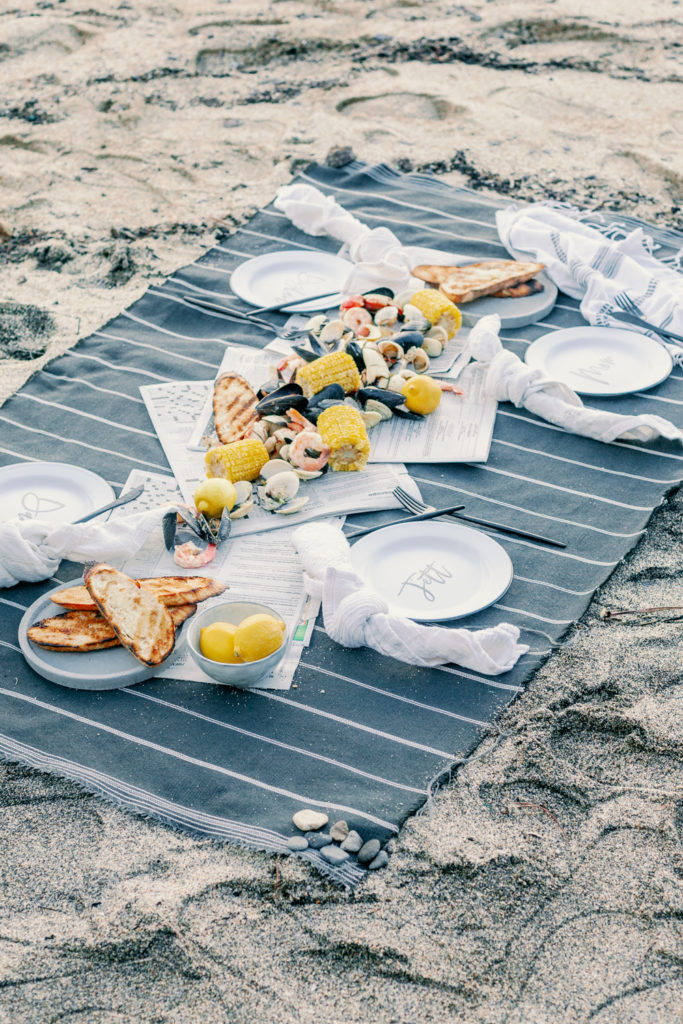 Such a fun idea huh! We wish all the Father's out there a Happy Father's Day!

xx
Abby