Spending time in my backyard gardening is one of the hobbies that I have enjoyed doing during this time at home. One of the things I recently have tried out is making your own succulent bowl. My local nursery, Green Acres, has a great selection of succulents + pots. These look great inside your house, outside as decor for a side table, or even next to your bbq. With just a little TLC, you can enjoy these bowls all year long. I'm breaking it down on how easy and fun it is to create them. Scroll down to get the steps.

Photos by Dayna Studios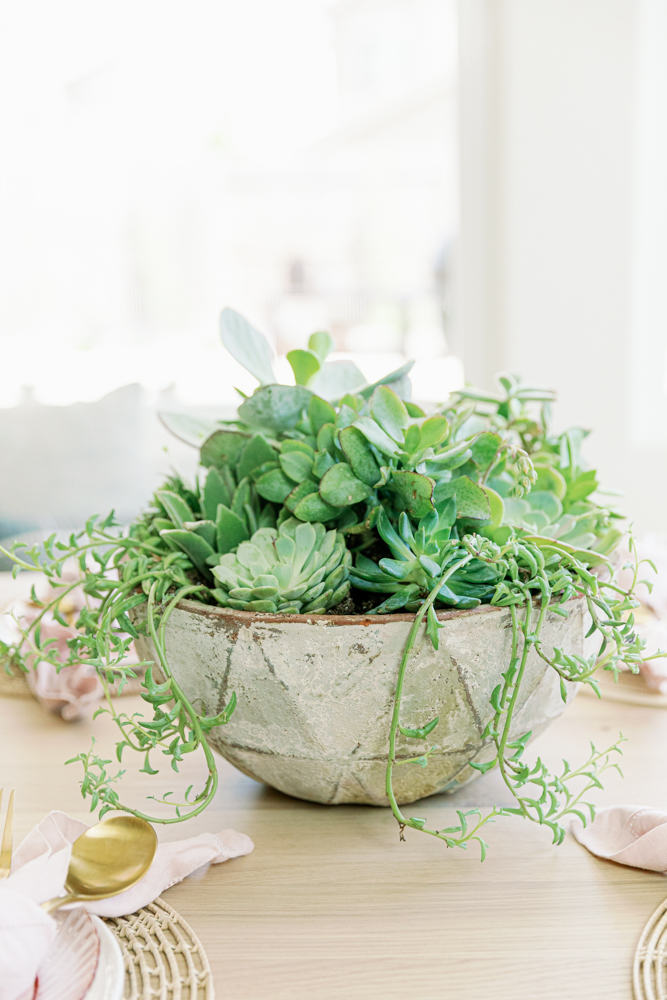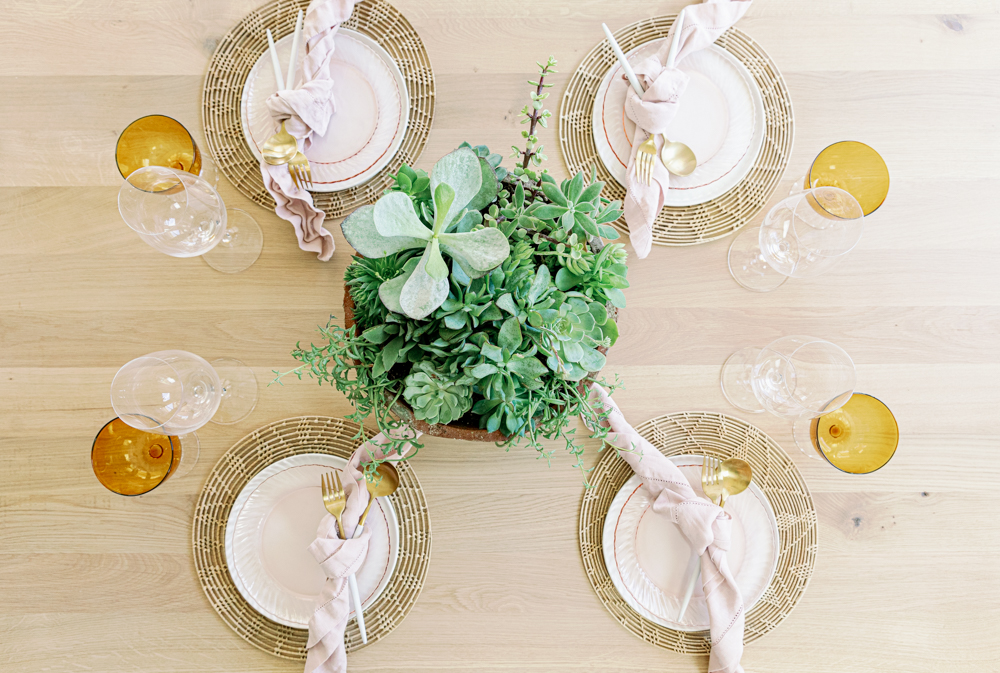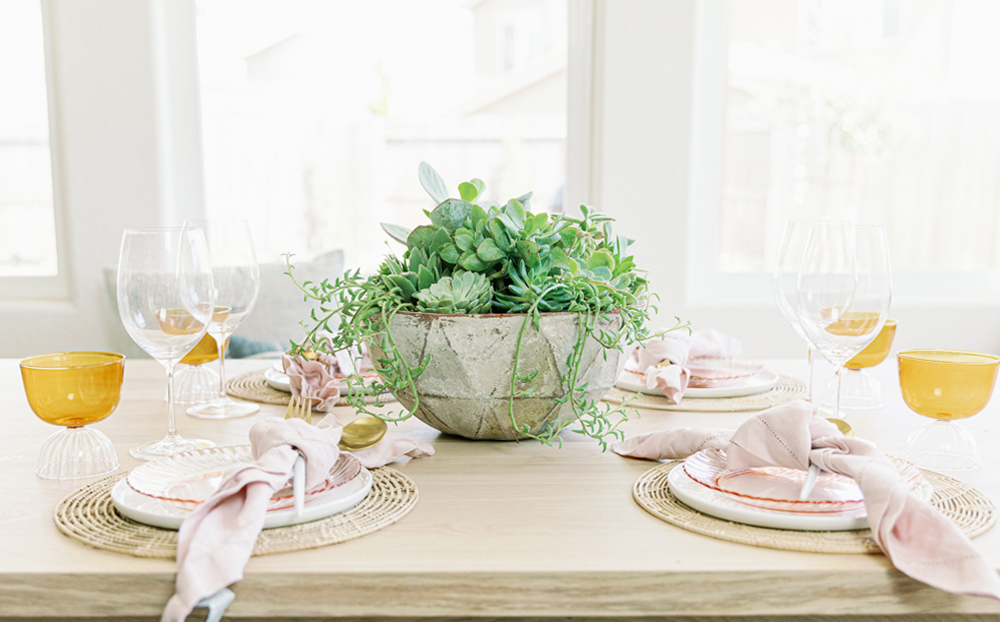 SUCCULENT GARDEN DIY
S U P P L I E S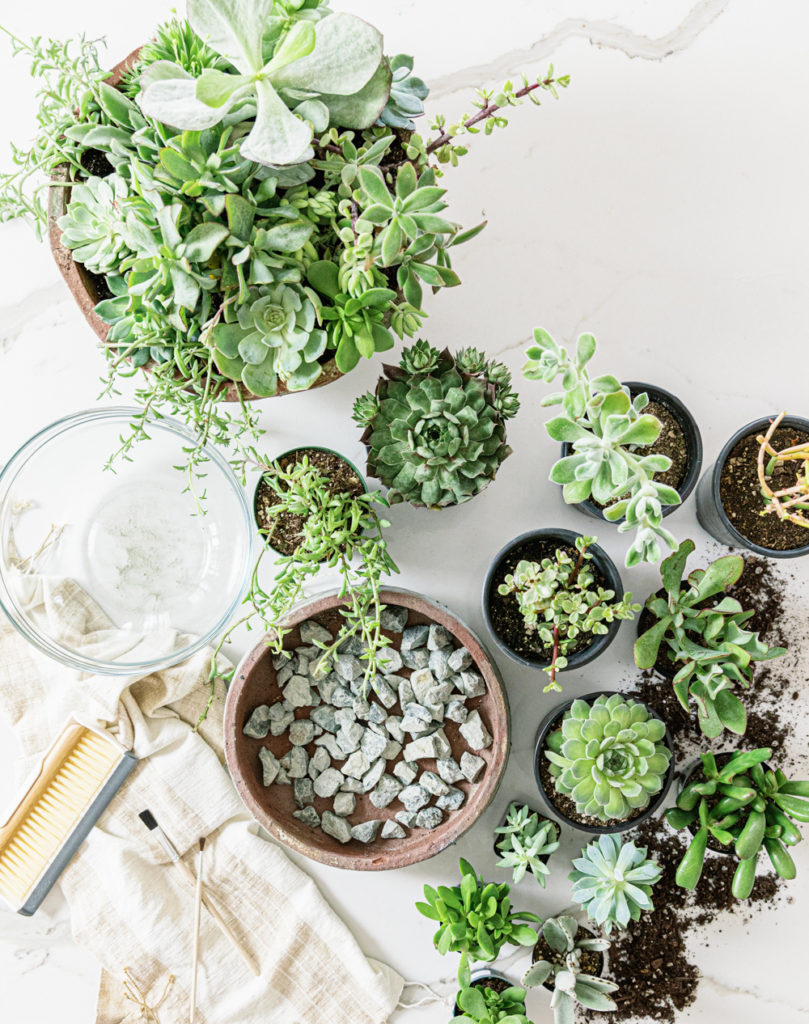 Cacti Soil
Rocks
Succulents
Brushes
---
I N S T R U C T I O N S
STEP ONE
Add a base layer of rocks to the bottom of your bowl. This helps with water drainage. You don't want your succulents sitting in a bunch of wet soil, it will cause them to go brown and get soggy.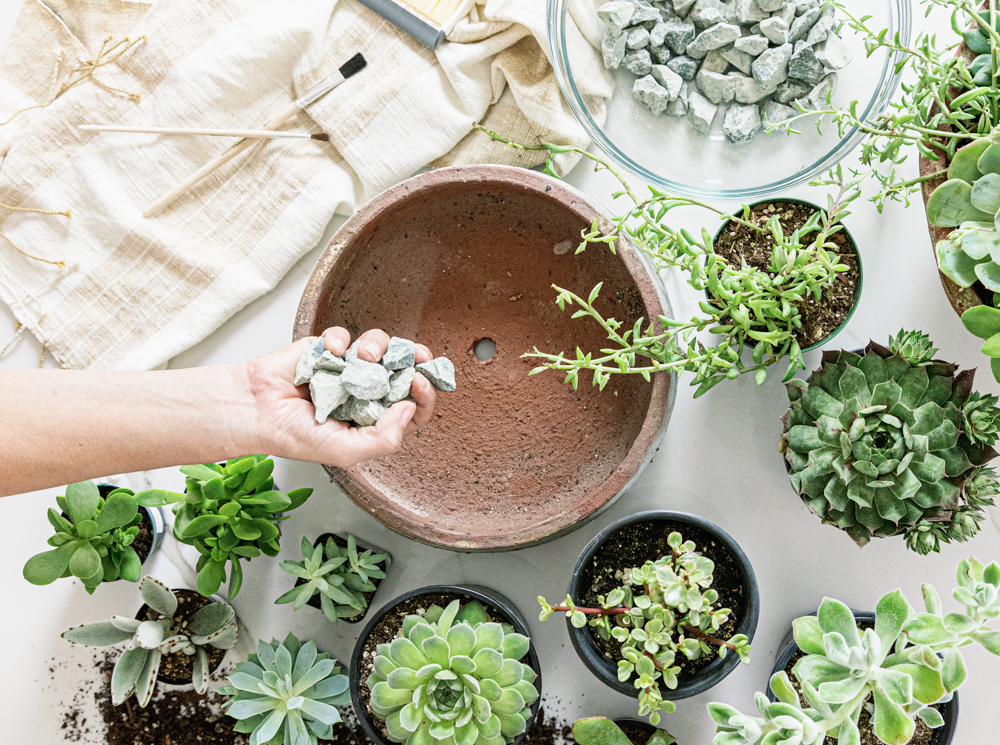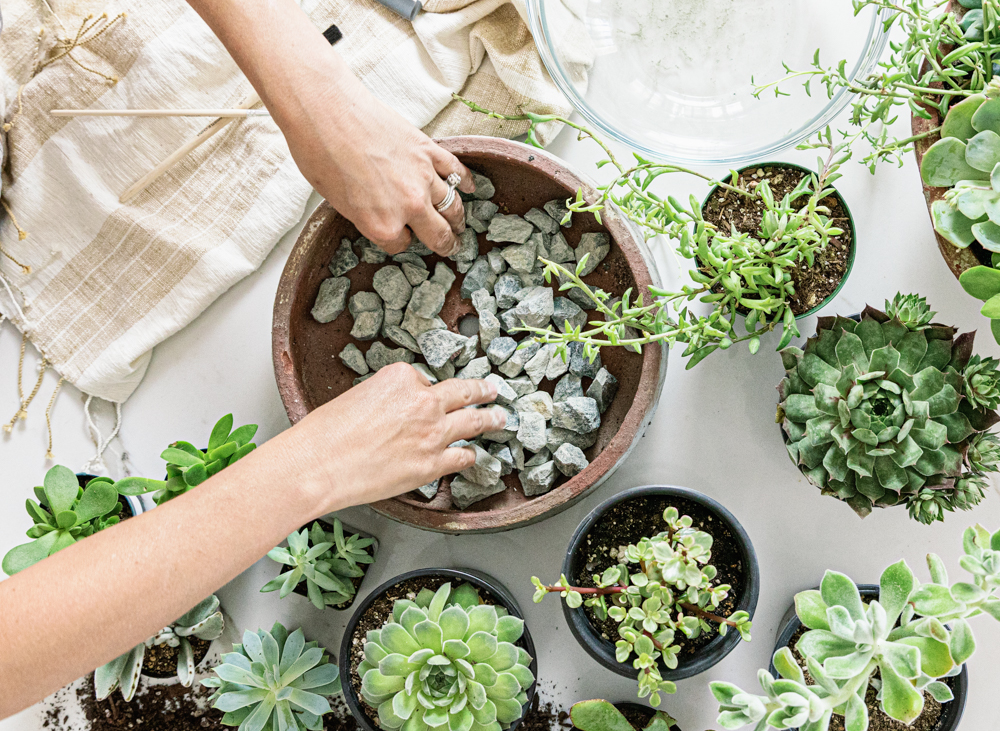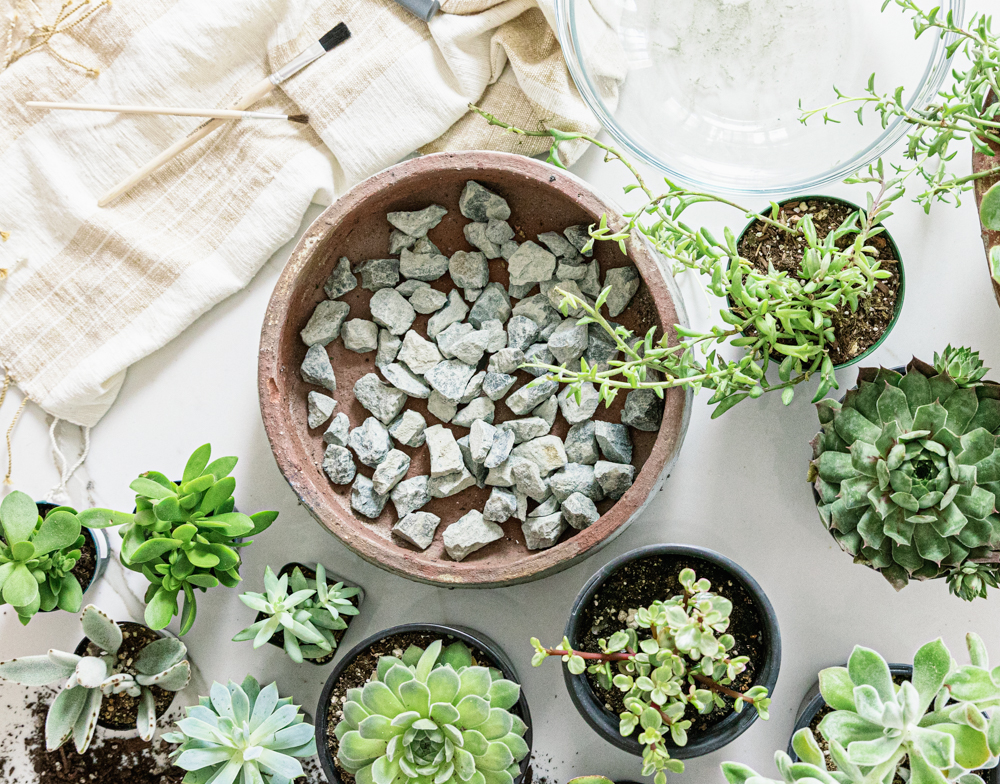 STEP TWO

Cover your layer of rocks with cacti soil. Keep in mind to not fill to the top. Then start thinking about how you are going to place your succulents.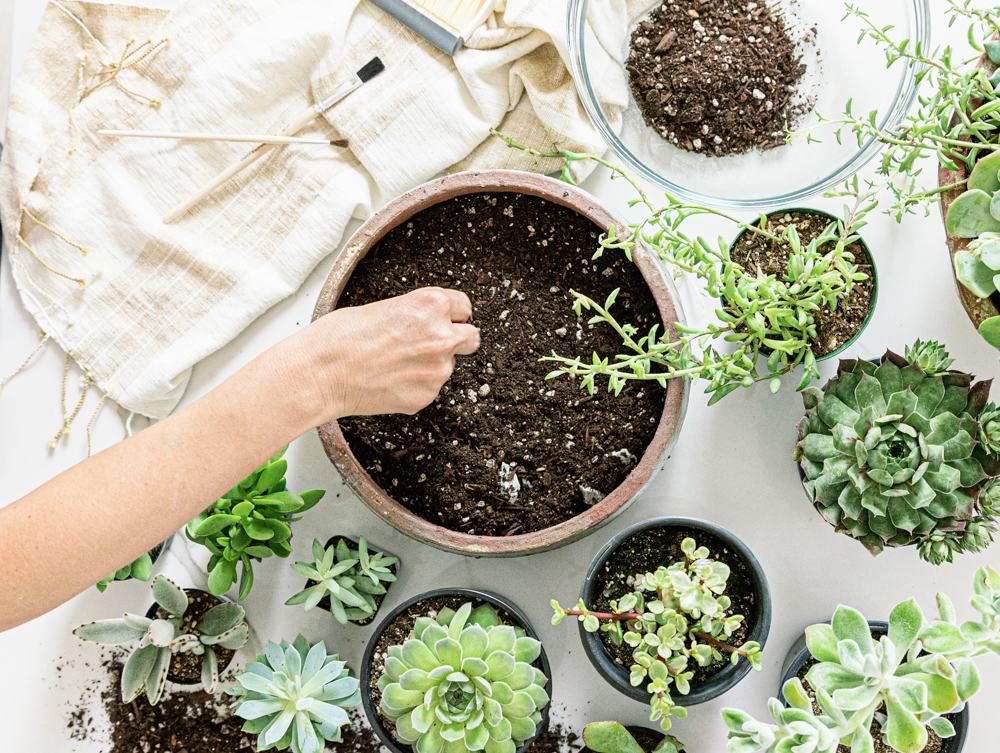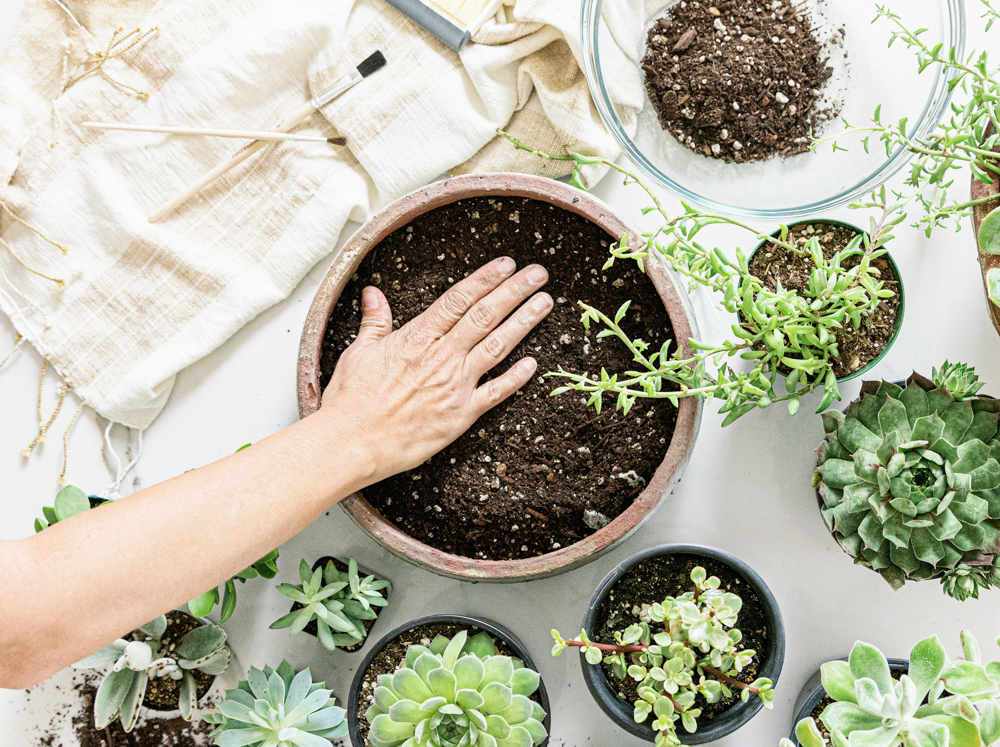 STEP THREE
Let's pot those pretty ladies! Dig a small hole in your soil for each plant and put the succulents in. I like to add tall ones in the back and add various textures. I personally like all green ones, but you can do all colored ones as well. Add a second layer of soil to anchor the succulents into place.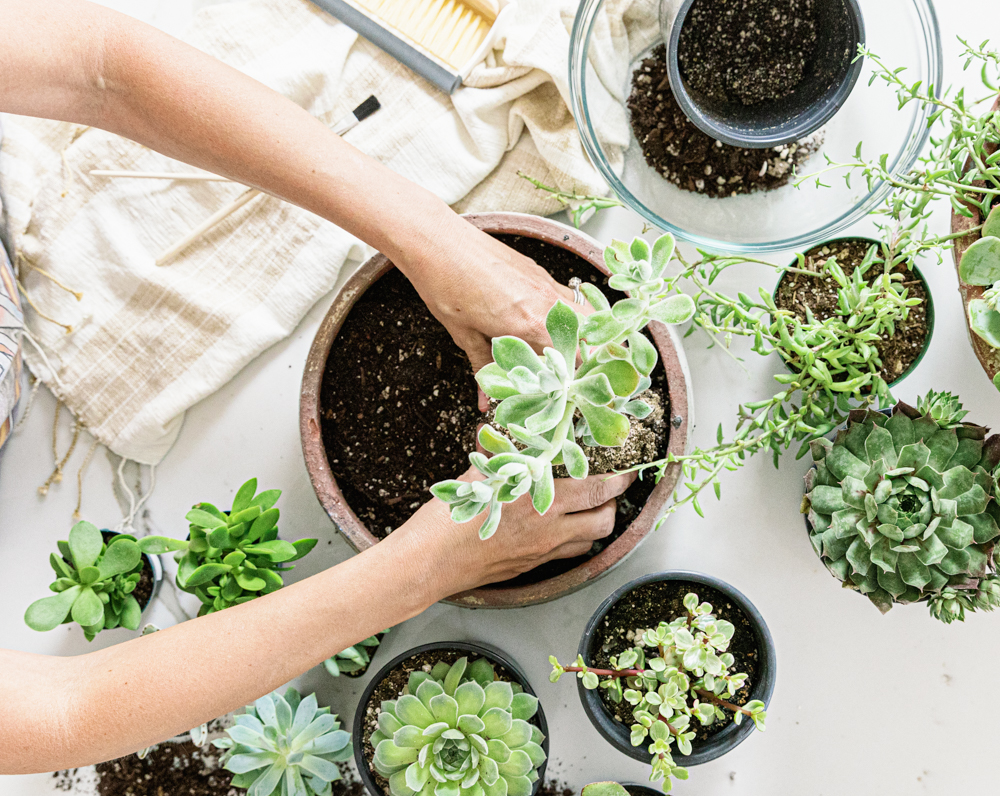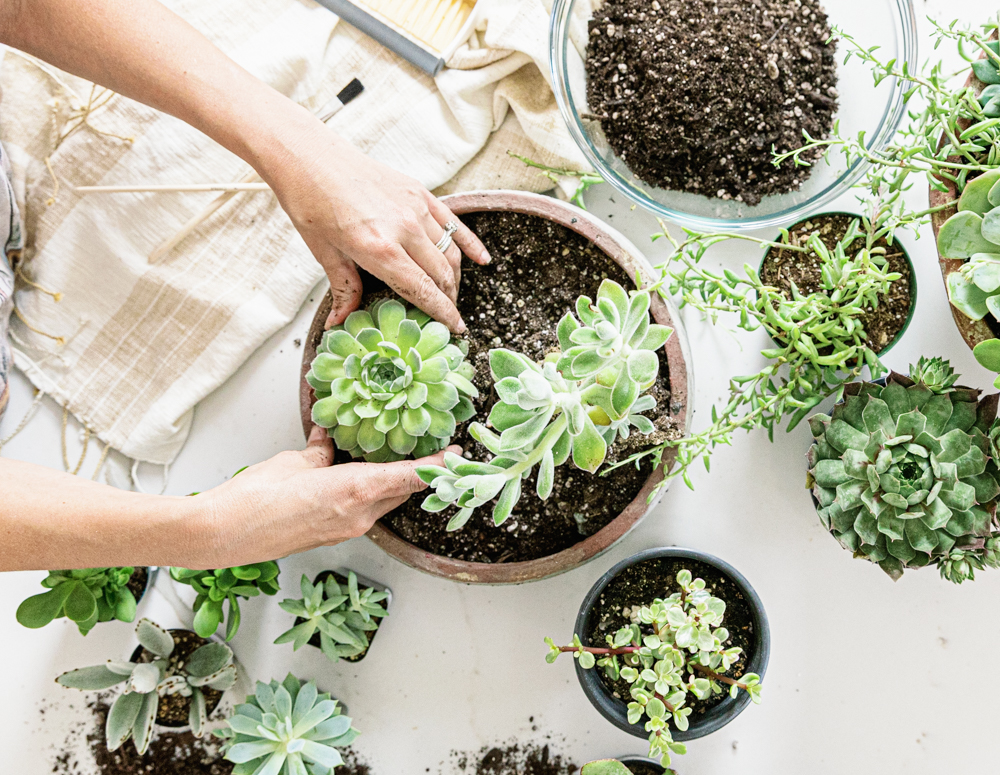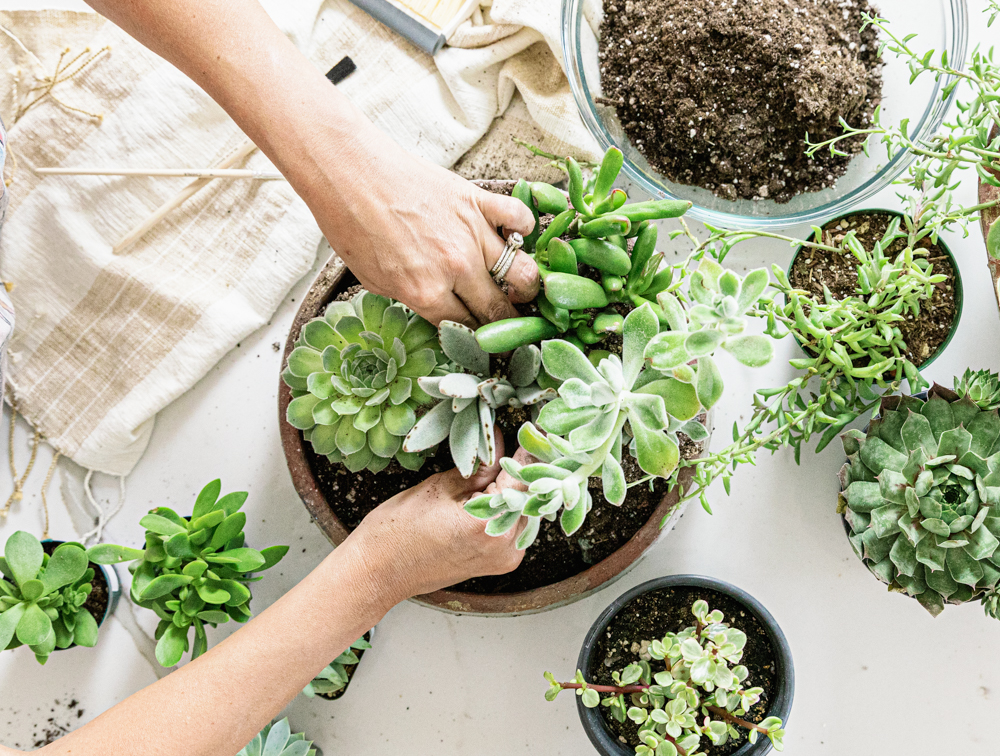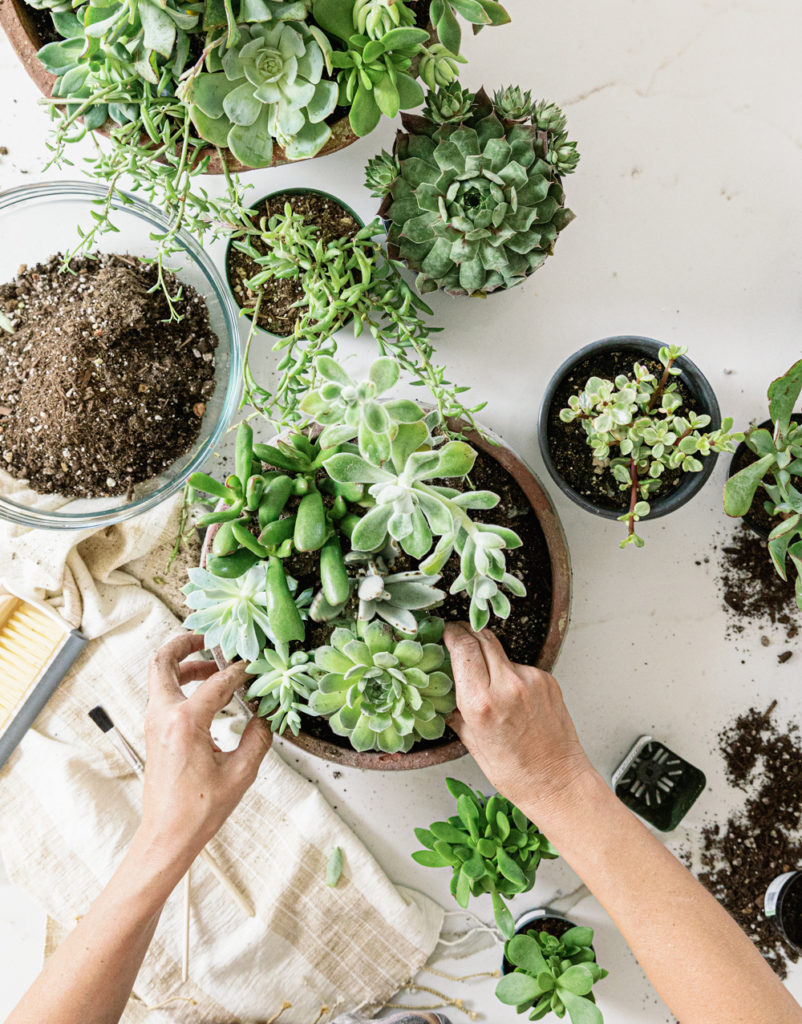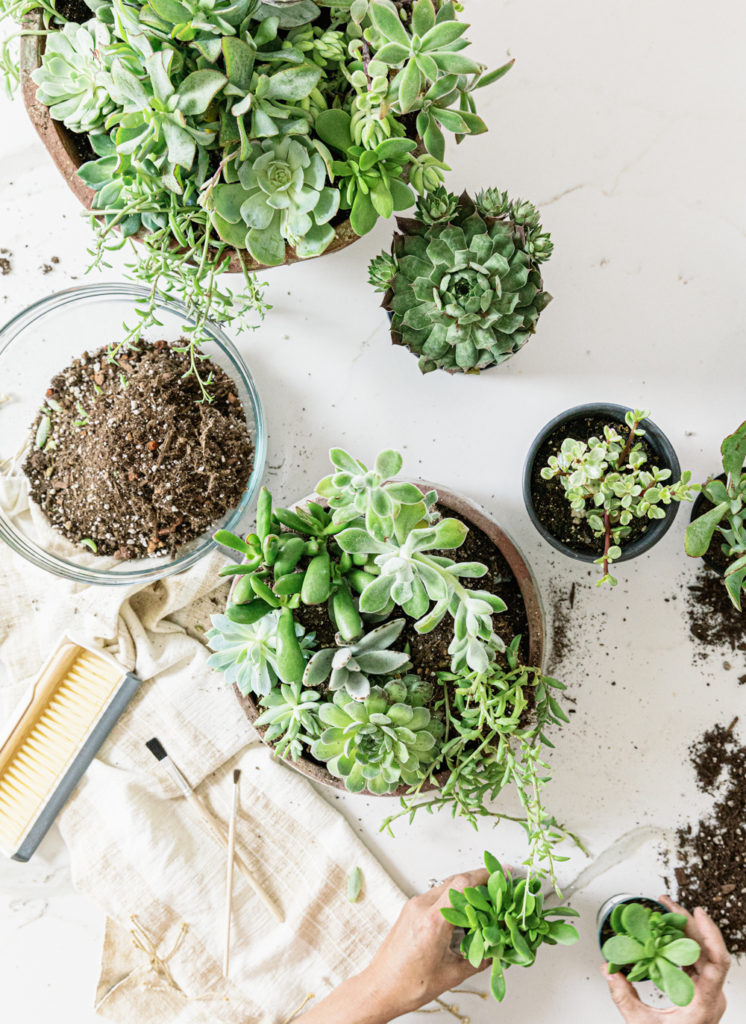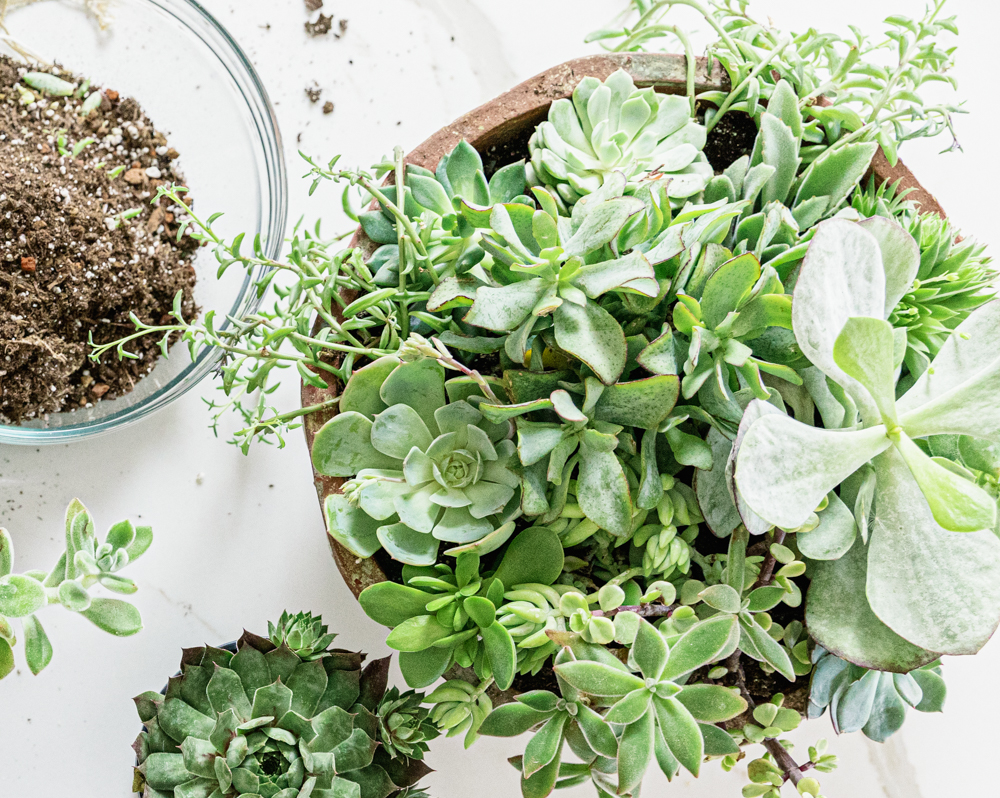 STEP FOUR

Once all your succulents are planted, take a brush and brush off any soil that got on the succulents. Then you are all set!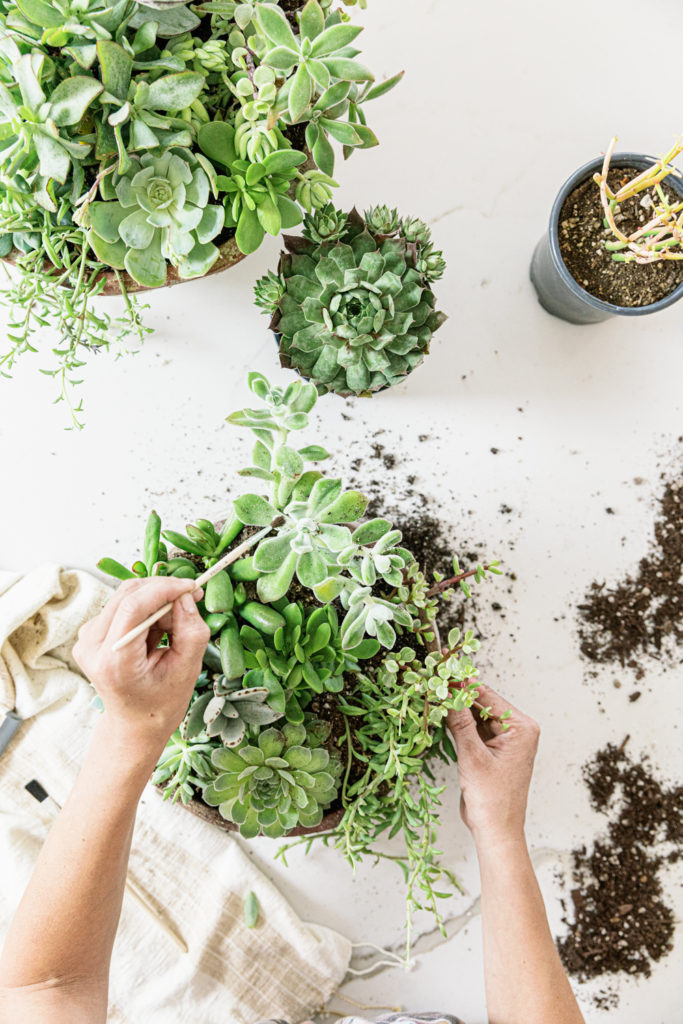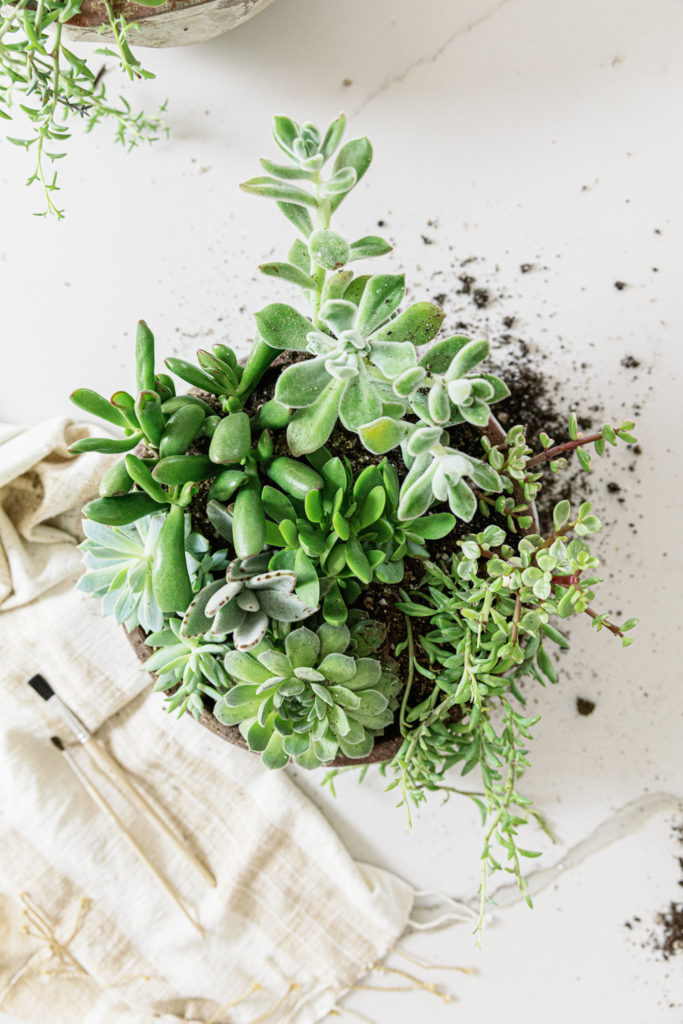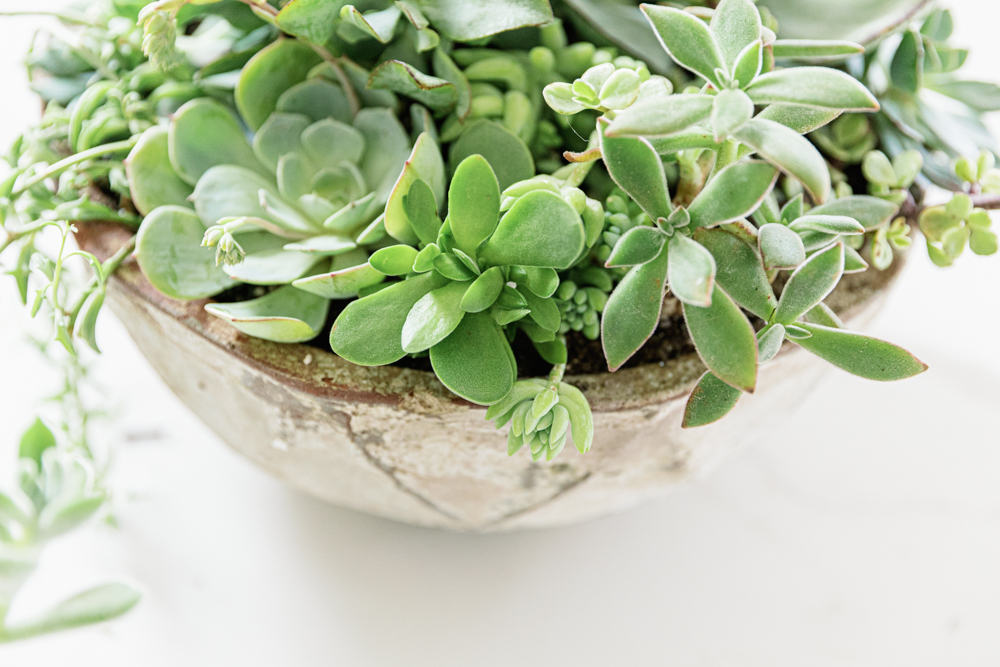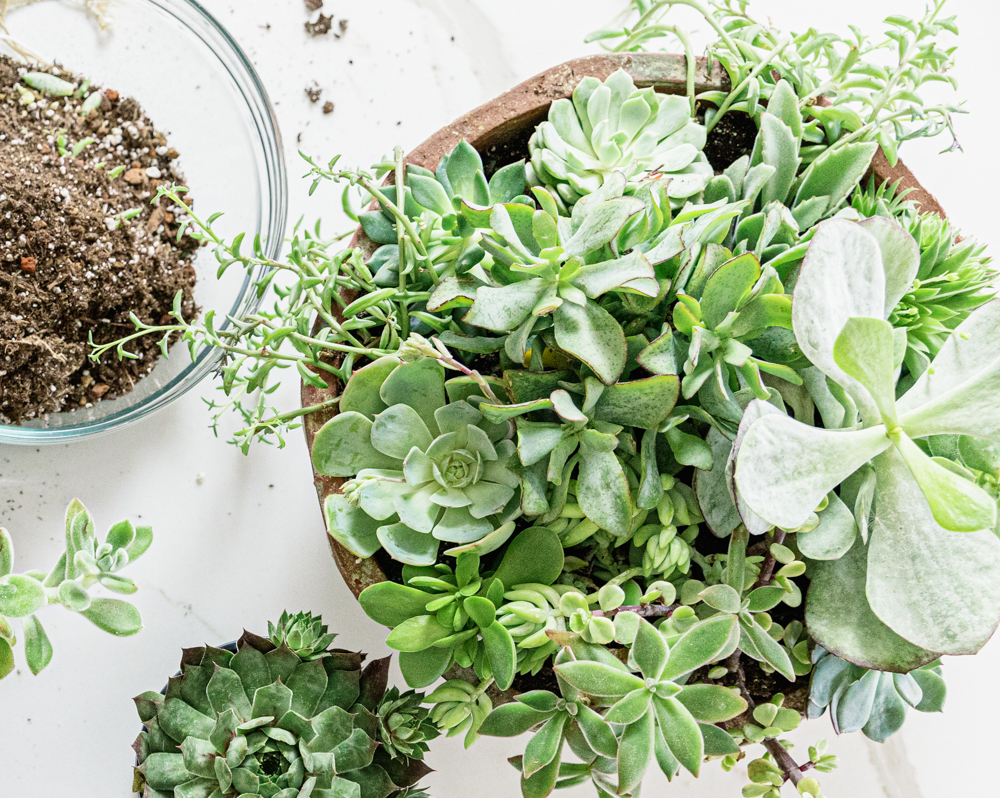 xx
Abby