---
The Oscars are right around the corner, and I know you all have got to be thinking… what cocktail are we going to serve up this year? With all the spring content starting to fill our feeds, I couldn't help but make this cocktail all about florals (and some stars, it is the Oscars after all). Especially with this weather being raining, there is nothing better than flowers and sparkling Moscato to brighten up these gloomy days. Are you with me?!?
F L O R A L M O S C A T O C O C K T A I L
I N G R E D I E N T S
Caster Sugar
Moscato
Sparkling Lemonade or Sparkling Water
Edible Flowers
Flowers for Garnish
Edible Stars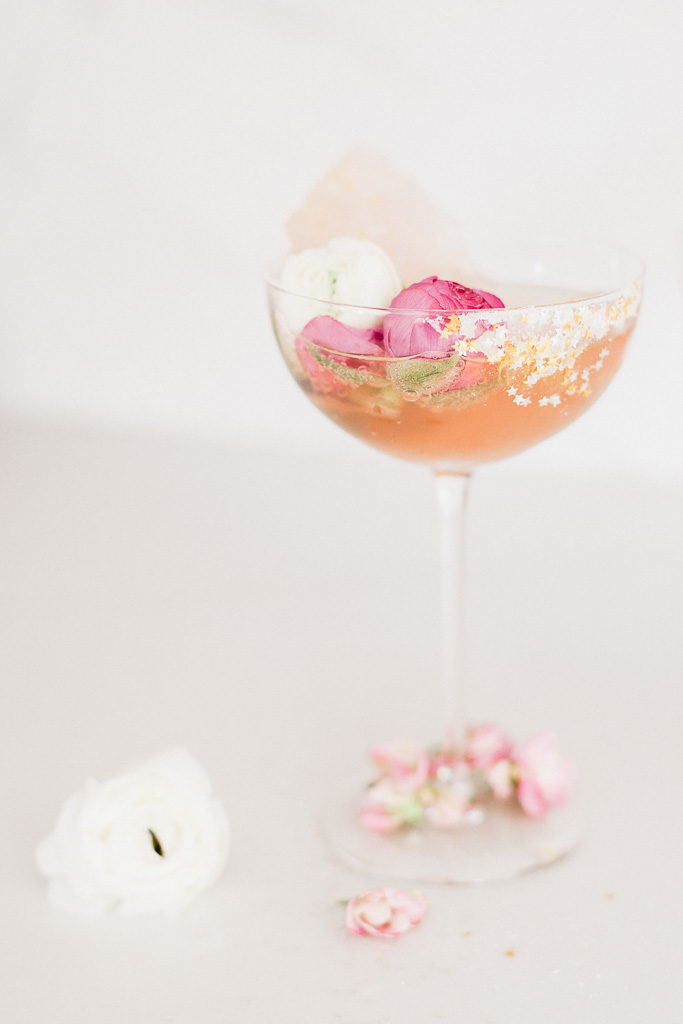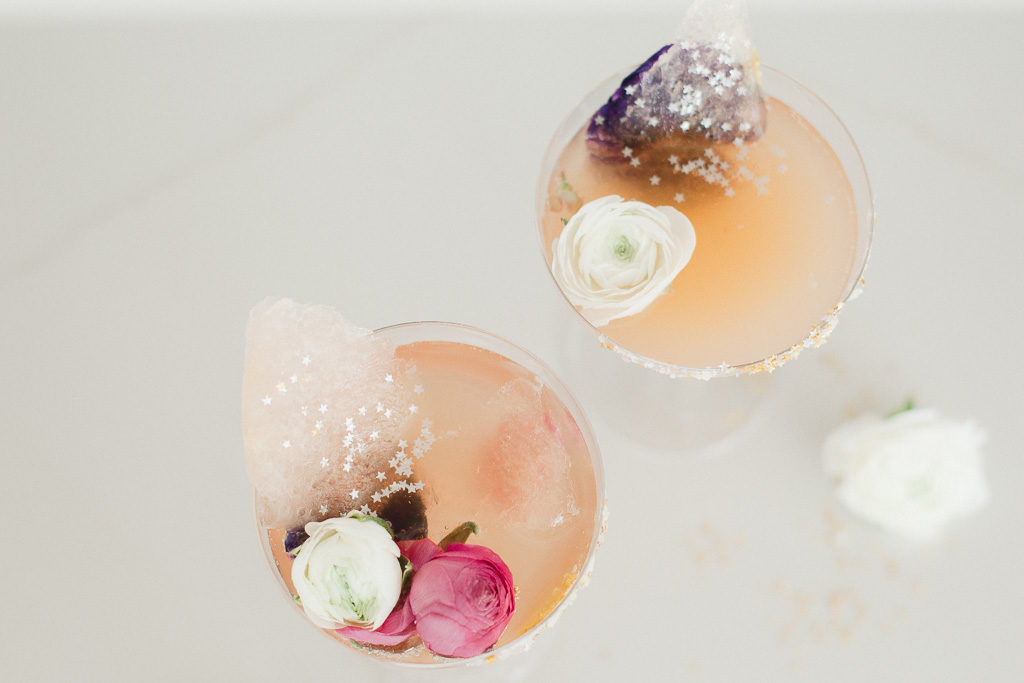 D I R E C T I O N S
To make this pretty cocktail you will need to make a simple sugar syrup 1st. It is 6 oz caster sugar and seven tablespoons, Moscato. Place into a saucepan, bring to boil and then simmer for about seven mins. Remove from heat and allow to cool overnight in a glass jar or cup.
For the ice bark, you will need 1 1/2 cups of Moscato and pour into a lined baking tray, place some edible flowers on it face down and freeze overnight. Here is a little trick I figured out, 1st make sure your freezer is ready for your tray. Then once you have poured the Moscato into the tray, place in the freezer before putting the flowers in. The flowers will shift as you move to the freezer. Once in the freezer, place the flowers in their desired location. Also, if using edible stars, sprinkle just right before placing in the cup. As a result, they will dissolve in the liquid if you do it prior.
Now for the cocktail, you will need 1 1/2 cups Moscato with 2 cups sparkling water or lemonade and mix into a pitcher. Make this mixture when you are ready to assemble the cocktails. You will also need some small flowers you like that is safe from pesticides. You start by adding a teaspoon of syrup, followed by the mixed drink, about 1 cup. Finally, add a flower or two and then some of the ice bark.
Serve right away!
SaveSaveSaveSave
SaveSave