Spring is just around the corner and I'm already itching for some spring cleaning and home organization! My family and I may have just moved into our house less than a year ago, but the mess is already happening. It seems like with kids the "stuff" just piles up! My husband and I don't like clutter, we are actually pretty good about cleaning stuff out and decluttering. However, with our busy schedules we don't always have the time.
Lucky for me, my neighbor and friend Erin Patterson owns Simply Organized OCD and is a home organization expert! (Do you see a pattern here of how talented my neighbors are?) She came over to help organize my pantry and give me some great tips of how to do it! Keep scrolling to see the transformation and to hear all about organization from the guru herself!
Photos by Riley Starr
Here are the before and after photos…
Before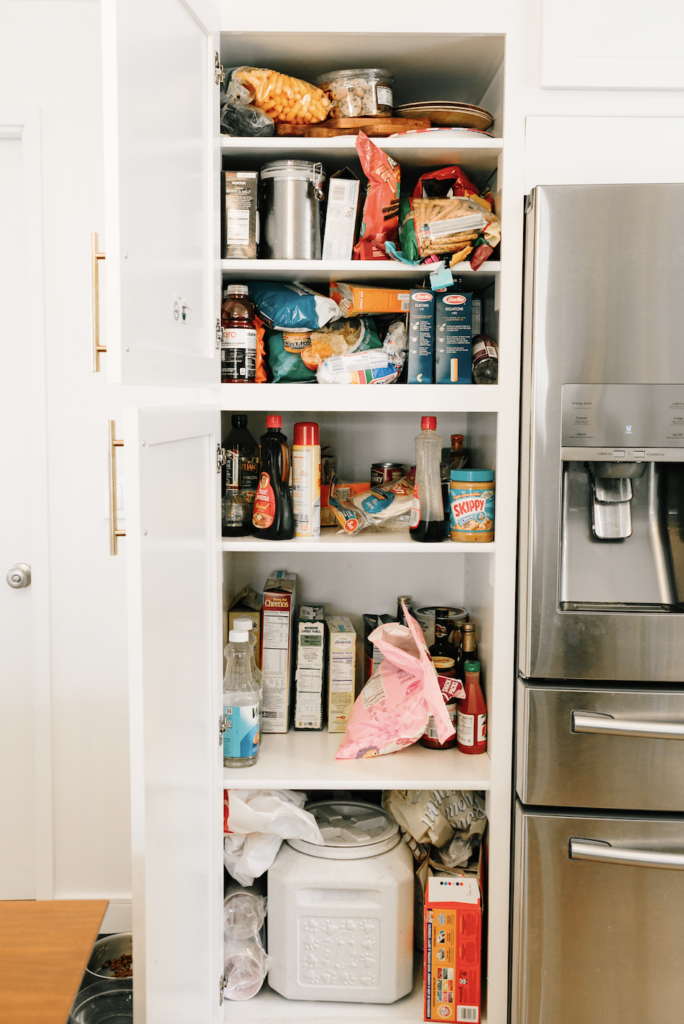 After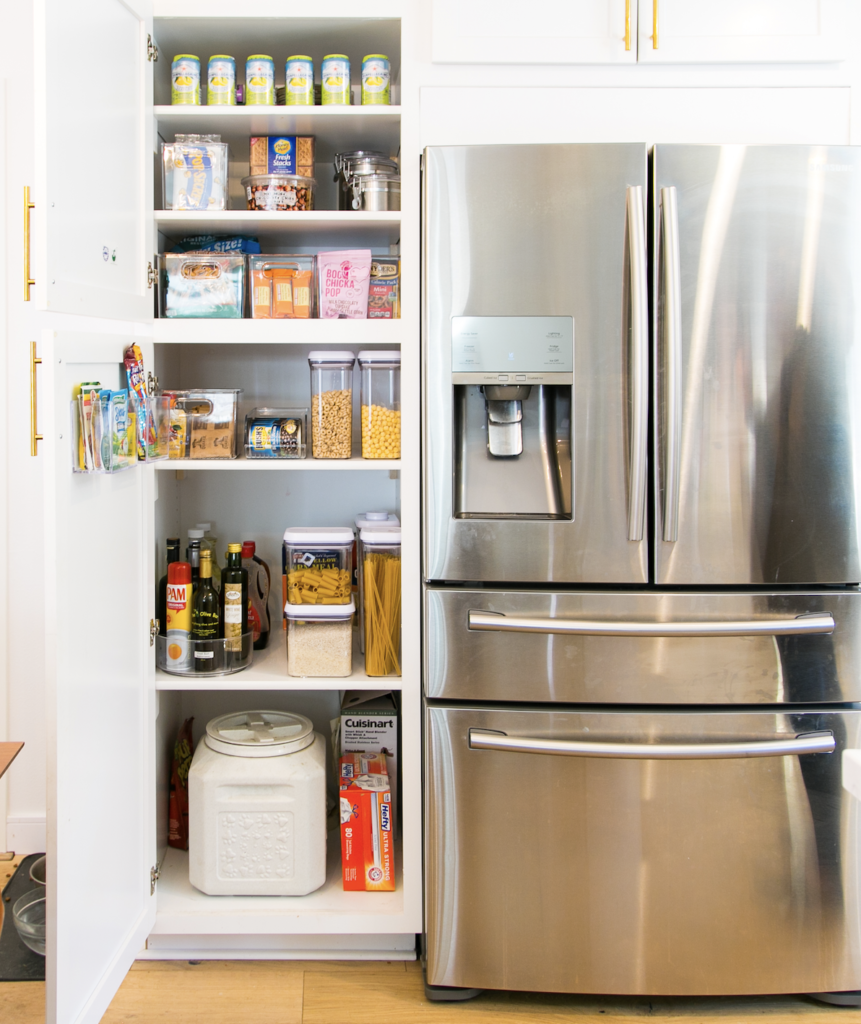 Tell us a little bit about yourself and your family…
I'm 40 years old, married and a mother of 3 busy boys. My boys are 6, 5 and 3 and constantly keep me on my feet. My husband is a police officer who does his best to keep the peace. I'm a native to South Orange County and recently laid roots in Costa Mesa.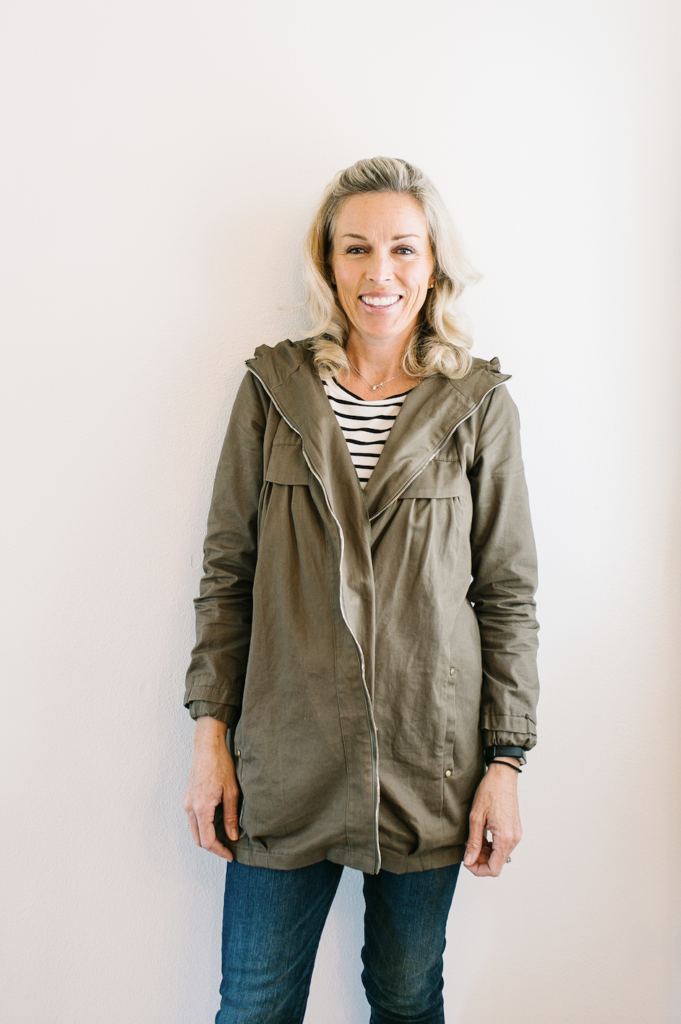 How and when did you decide to start Simply Organized OCD?
For as long as I can remember I've always had the knack for organizing and cleaning…with a tad bit of OCD. In high school and college I used to help organize family for extra money. It wasn't until recently (August 2017) that I decided to go public with my love of organizing. To be honest I never thought people would hire someone like me to come into their lives … invade their space and reorganize and declutter.
A good friend and neighbor, Melody Brandon, offered to instagram me after I organized her garage. In less than 12 hours, virtually overnight, I had clients booked for weeks to come!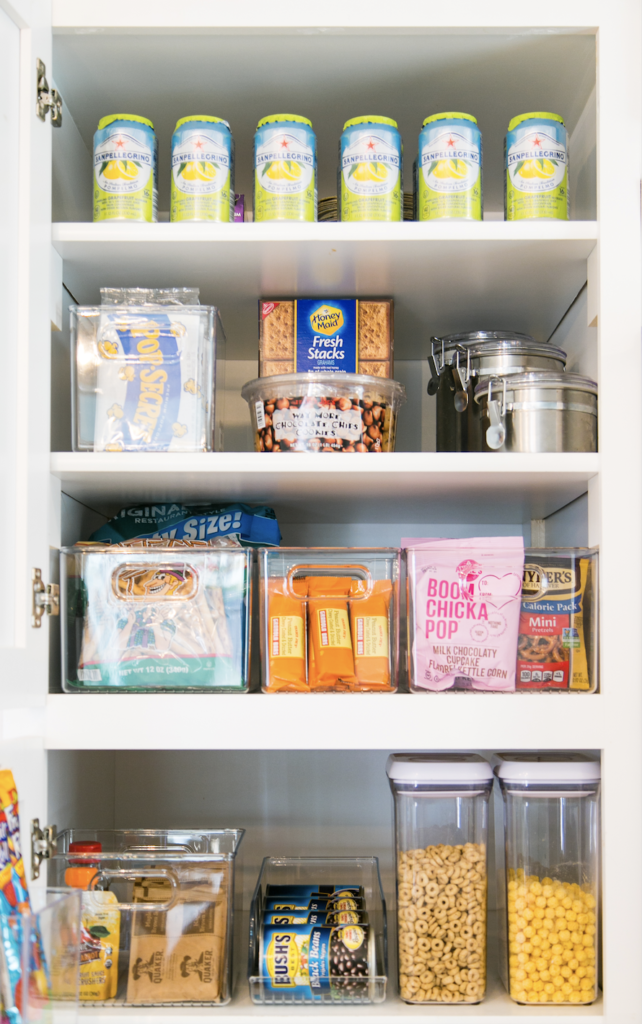 As a busy mom of three how does home organization keep you sane?
Not only does being organized provide sanity but it brings my stress level down as well. Everything has its place which makes things easier to find, even for my kids. Plus I feel like I'm teaching my children good habits and the responsibility of taking care of their own belongings. As a mom of three we are constantly rushed and when things are in their place, it makes it locating them quicker.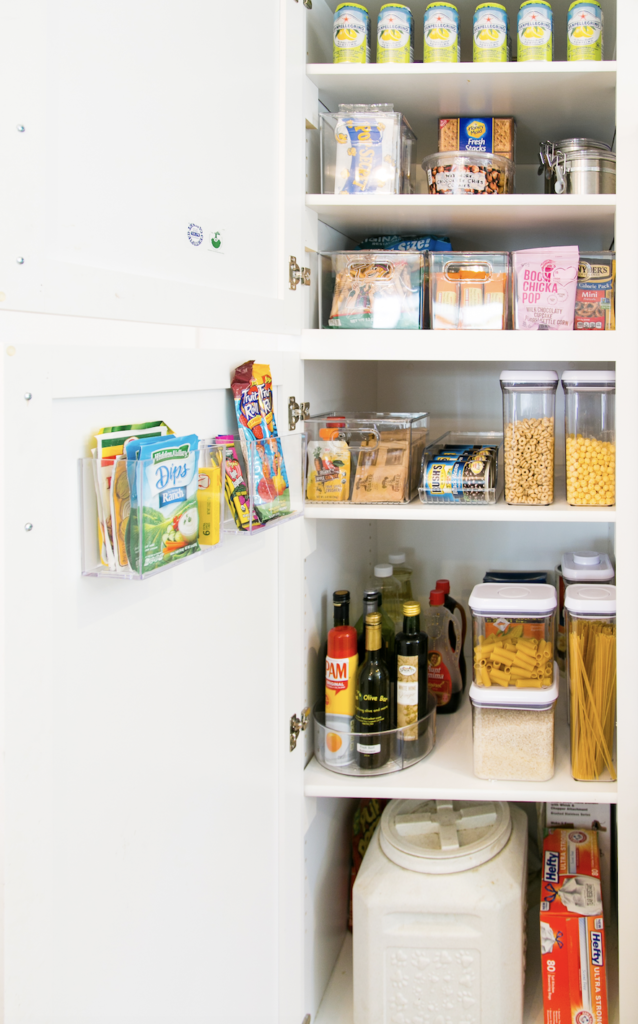 Where do you think is the best place to start when organizing your home?
In my opinion, I think the best place/space to start organizing is the area that causes the most grief/stress/anxiety. Depending on the size of the project, it may call for breaking down the space and the job. But after completion, every place/space afterwards should be that much easier. Which should also provide you with motivation and confidence to tackle the next task.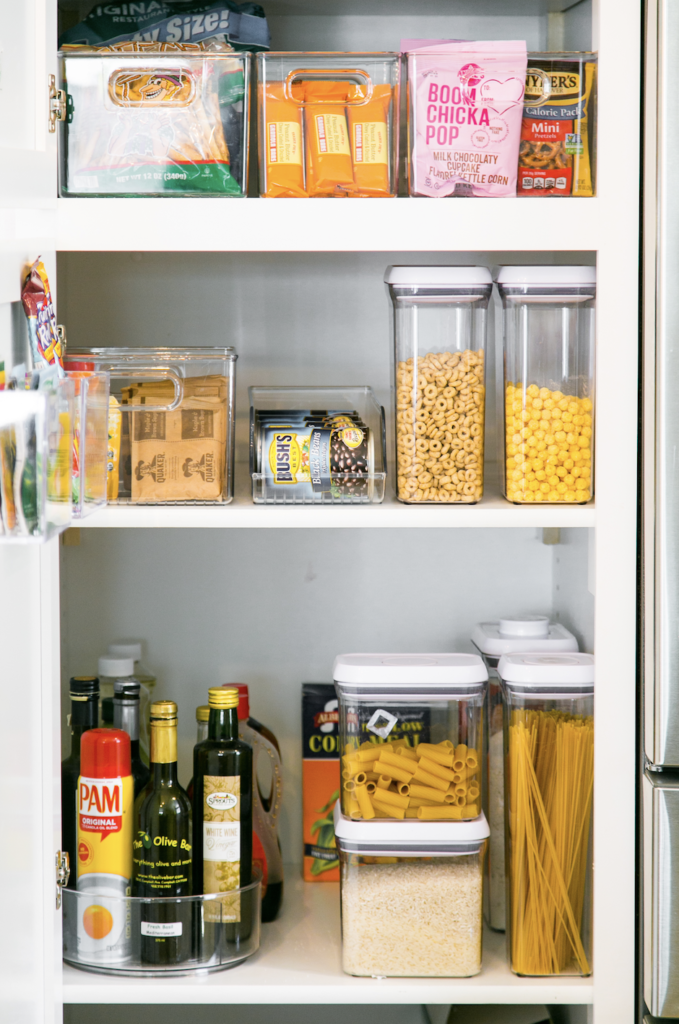 What are your three biggest tips to organization?
My three inside tips to organizing a space/place are the following;
1. Have a plan of action and what do you want the space to look like
2. Separate the items into piles (keep, donate, throw).
3. Purchase organizational items (bins, shelving etc.) that will help keep you organized and hold you accountable. My extra tip is labeling… this is not only solidifying a space for your goods, but it's also an opportunity to give a personal touch.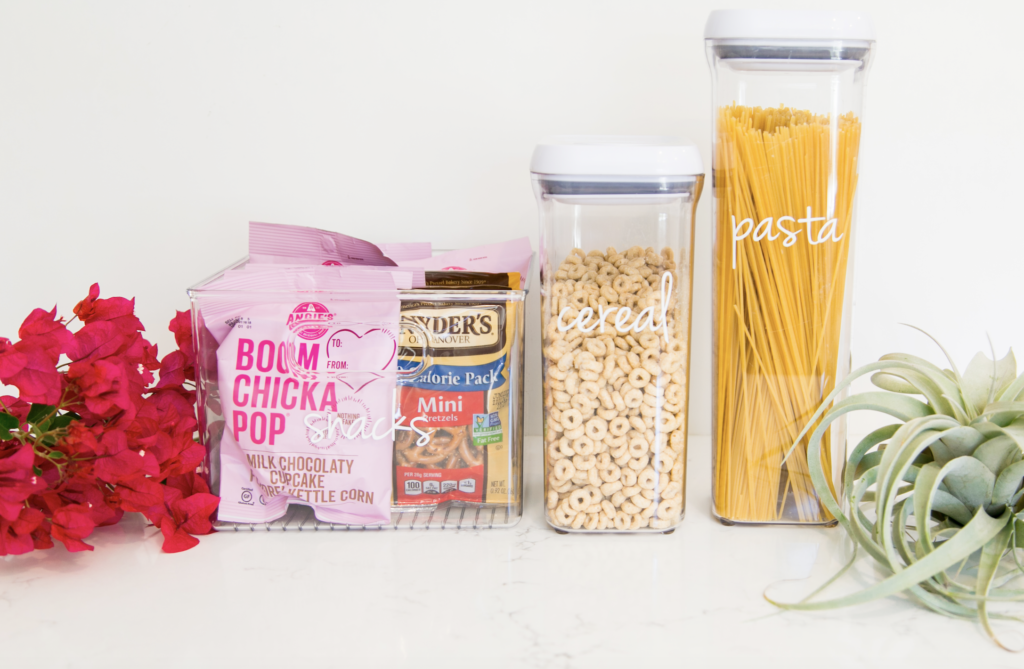 Talk to us a little about what you did for my pantry….
In regards to Jacquelyn's pantry, I used a few sealed clear containers for some of the dry goods (cereal, pasta, rice, etc.). This eliminates boxes and bags, and keeps the contents fresh, and in uniformed containers. This will not only look great, but it will also provide a sense of organization. For bags of chips, cans and snack-like items, using open bins keeps a clean look.
This is also another chance for you to add color and LABELS!! Finally, when it comes to items such as cooking oils & condiments, using a "Lazy Susan" doubles your space and reduces your chances of knocking over other items if they were stacked.
---
Just a few of the things that I love about having an organized pantry…
1. I can see everything that I have, so things don't go bad or unused.
2. I buy less at the market because I don't want extra clutter or unnecessary items.
3. It looks pretty!!!
Thank you Erin for helping to organize my pantry and making this mama sane again!
Without a doubt having just one tiny corner of my home organized makes a difference. I can't wait to do the rest! Make sure you contact Erin if you are in need of some home organization yourself, you won't be sorry!
xx
Jacquelyn