---
A Spring appetizer to me should be natural and simplistic. Most of the time during the spring months you will find yourself outdoors vs. inside like those chilly winter months that will soon be over. Spring in my home seems to be the liveliest times, filled with school, sports, spring cleaning, and typically, the spring cleaning leads into a house project or two. Plus life, in general, is just nutty. So unlike those lazy summers by the pool, or snuggling up to the fire for winter, spring is go go go. Therefore, I like to find simple appetizers and snacks that I can create in a matter of minutes. Plus, spring reminds me of everything floral and sweet so, of course, these dishes have to take on that delicate, beautiful appearance.
What the heck is dukkah you ask?
Dukkah is an Egyptian spice blend and seasoning, usually consisting of a nut (typically hazelnuts), herbs and spices. There are endless variations of this seasoning; it's really what you enjoy. Since its a spring appetizer, I went with dried chamomile for the floral accent, and combined it with roasted sunflower seeds, sesame seeds, and crushed up coconut flakes. You can put this on anything! I love to sprinkle it on top of yogurt and serve as an appetizer or snack. And, its good for you too!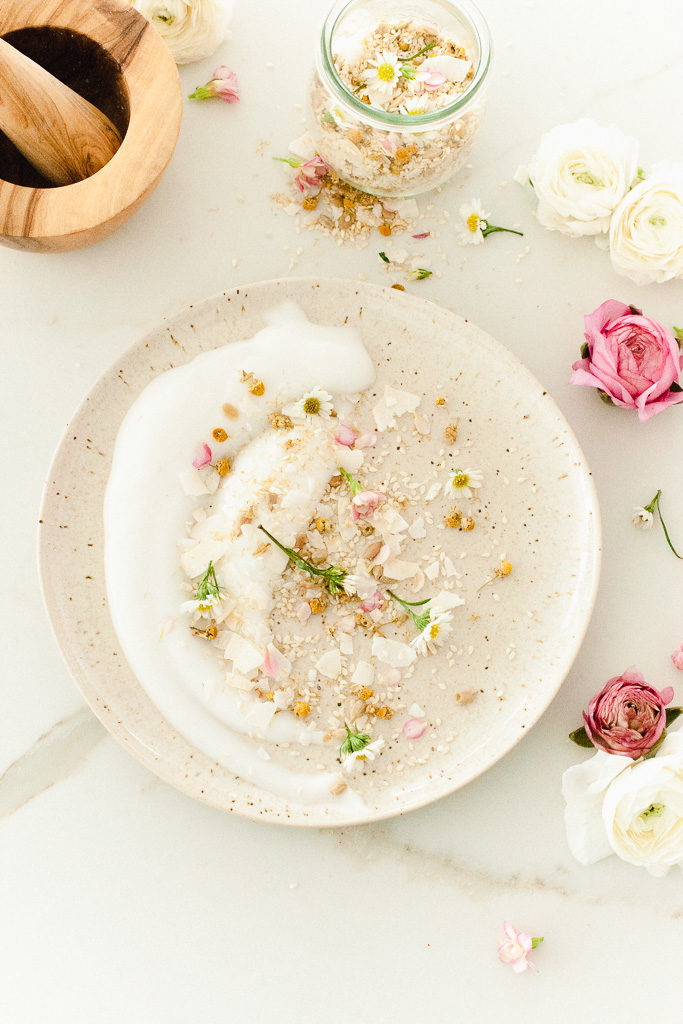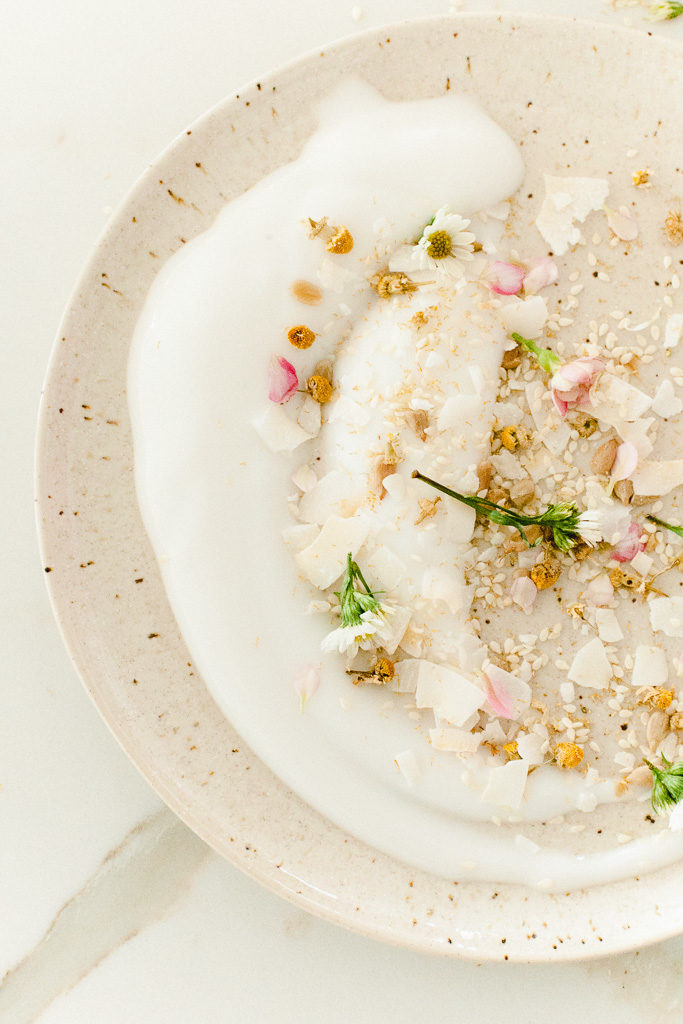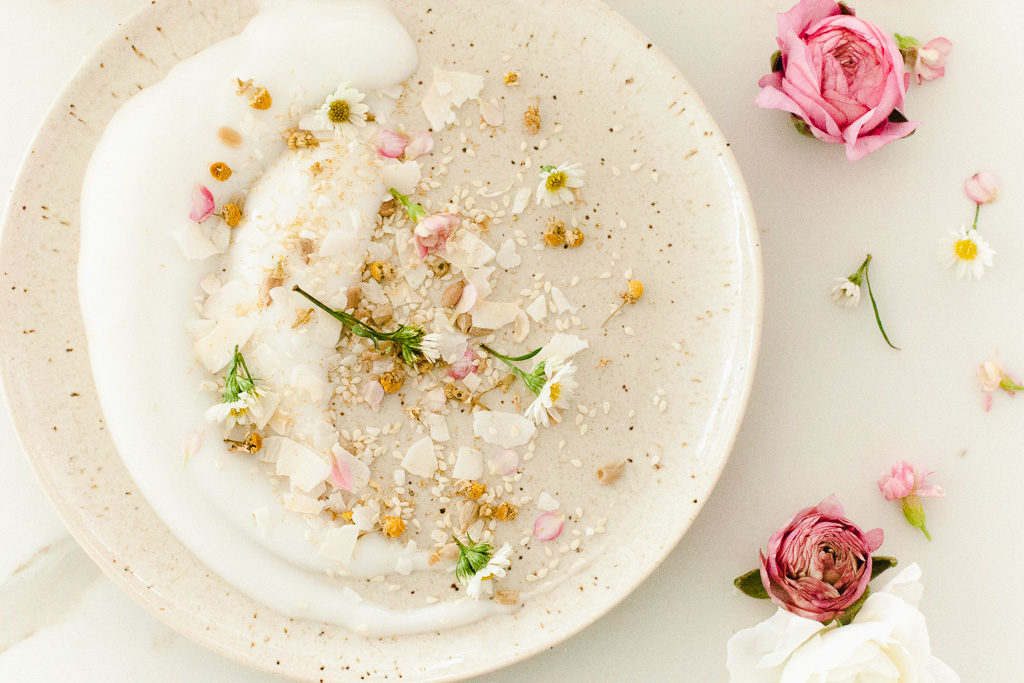 Yogurt Dukkah Appetizer
I N G R E D I E N T S
1/2 cup white sesame seeds
1/4 cup unsweetened coconut flakes, crushed with a mortar and pestle
One tablespoon dried chamomile
(I found it at Whole Foods)
Two tablespoons roasted nuts
(hazelnuts, almonds, pine nuts, it's entirely up to you)
One tablespoon Himalayan Pink Salt
Organic Yogurt
D I R E C T I ON S
Combine all ingredients in a well-sealed container expect the yogurt (duh), which you can store for 3-6 months. Store in a cool, dry place.
Spoon some yogurt of your choice on a plate or bowl. Then sprinkle the dukkah seasoning right on top. This yogurt dukkah dish is a no-fuss appetizer! Then serve with some crunchy bread or crackers.
Abby
SaveSave
SaveSave
SaveSave