We are bringing all our spring friends into this rainbow pasta salad for you to enjoy this season. This healthy and fresh pasta salad will help you celebrate the season with all the bright and delicious springtime flavors in this easy-to-make salad! Including colorful and crunchy veggies like mini radishes and rainbow carrots, refreshing notes of mint and basil, and tender arugula for that peppery bite, all lightly splashed with a simple lemon-shallot vinaigrette. I added some rainbow-colored pasta to make this dish extra fun! Scroll down for the recipe.
Photos by Dayna Studios
---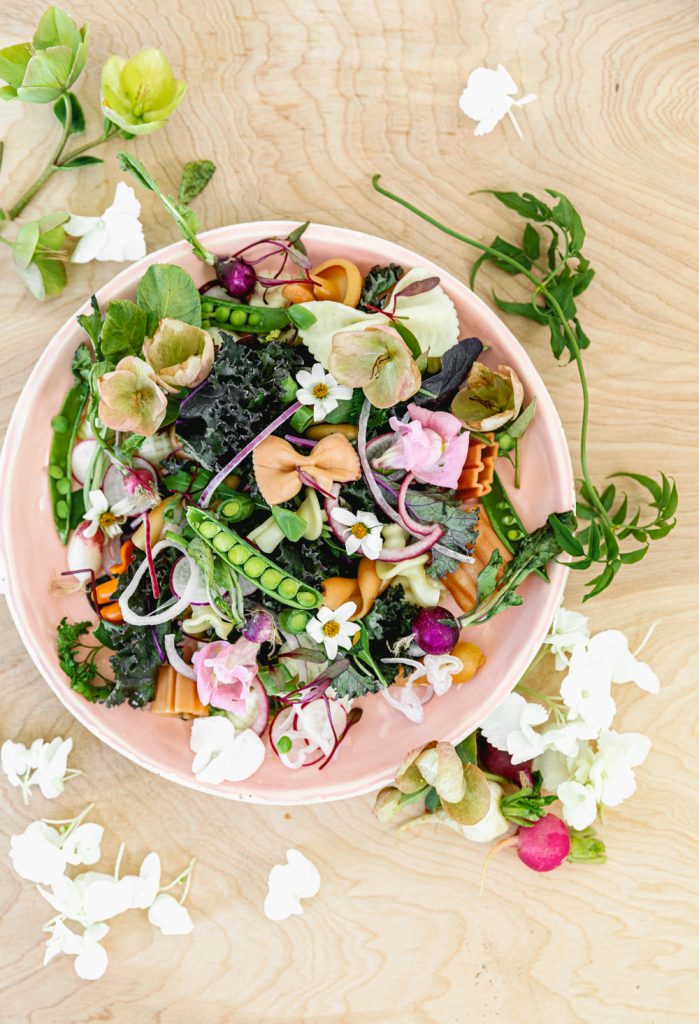 ---
RAINBOW PASTA SALAD
SERVES: 8-10 | PREP: 10 MINUTES | COOK: 0 MINUTES
W H A T Y A N E E D
1 ½ cup colored Italian pasta
1 ½ cup Artichoke hearts, drained and rinsed
8 oz. Snap peas, sliced thinly
*leave some to open up for garnish
4 cups baby arugula
1 cup radishes, thinly sliced
½ cup fresh chopped mint and basil
*leave some whole for garnish
fresh edible flowers for garnish

LEMON VINEGARETTE
¼ fresh lemon juice
¼ diced shallots
¼ olive oil
salt + pepper
fresh lemon juice

B U S T O U T
Mixing bowls
Whisk
Veggie spray
Salad dressing shaker
Big bowl or platter
---
I N S T R U C T I O N S
Let's start by 1st cleaning all our herbs and vegetables. I like to use this veggie spray from Amazon. Please, please always wash your veggies and herbs! You never know what is on them. Also, see below to see some of the added things I use to clean my produce.
-STEP 1-
Start by cooking your pasta. Cook according to the package instructions. I cook mine just slightly over al dente. Drain and let too cool. I will sometimes toss them in a little olive oil to prevent any sticking. Set aside.
-STEP 2-
While the pasta is cooking, let's go ahead and whisk together the lemon vinaigrette. Combine all the ingredients, and you can either whisk, shake or blend. I like to mix and then put my dressing into this shaker. The vinegarette can store in the fridge for a couple of days after, and it will need a quick shake before pouring.
-STEP 3-
Time to assemble! I like first to gather the pasta, veggies, lettuce, and herbs and toss them into a big bowl with the vinaigrette. Then, I will transfer it onto a serving bowl or platter. Splash a little more dressing on top, followed by a sprinkle of salt and freshly cracked pepper. The final touch is adding some more herb tops and edible flowers. *If you have them chill, I would add the herb tops and edible flowers upon serving. You can serve immediately or chill in the fridge to let the flavors party together a little more. 
---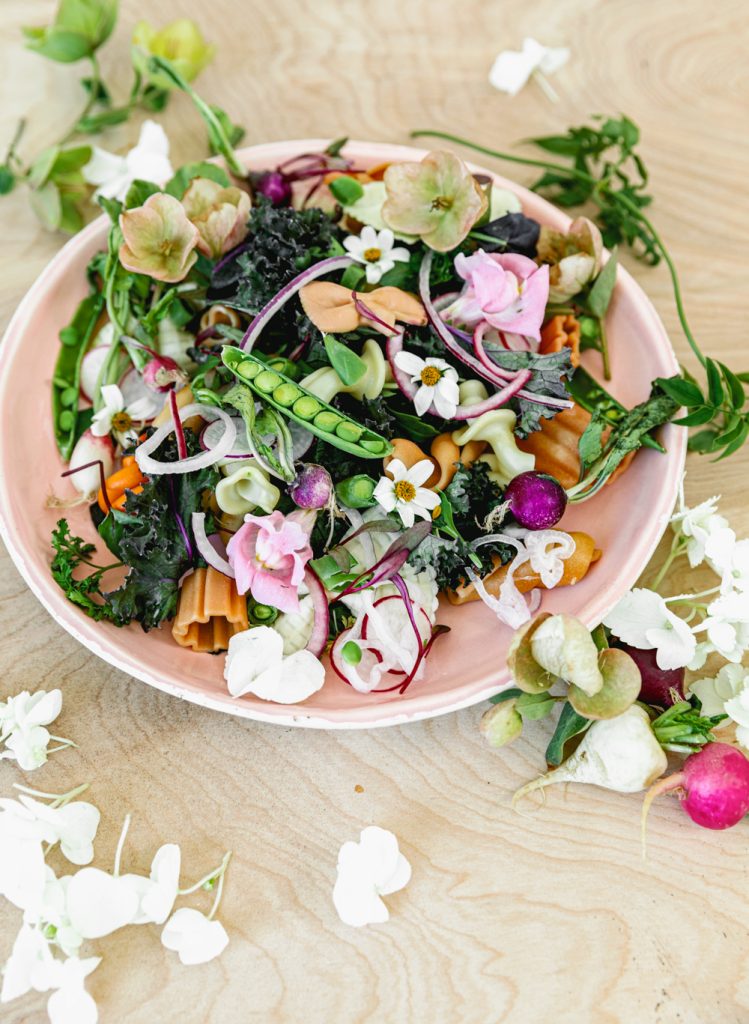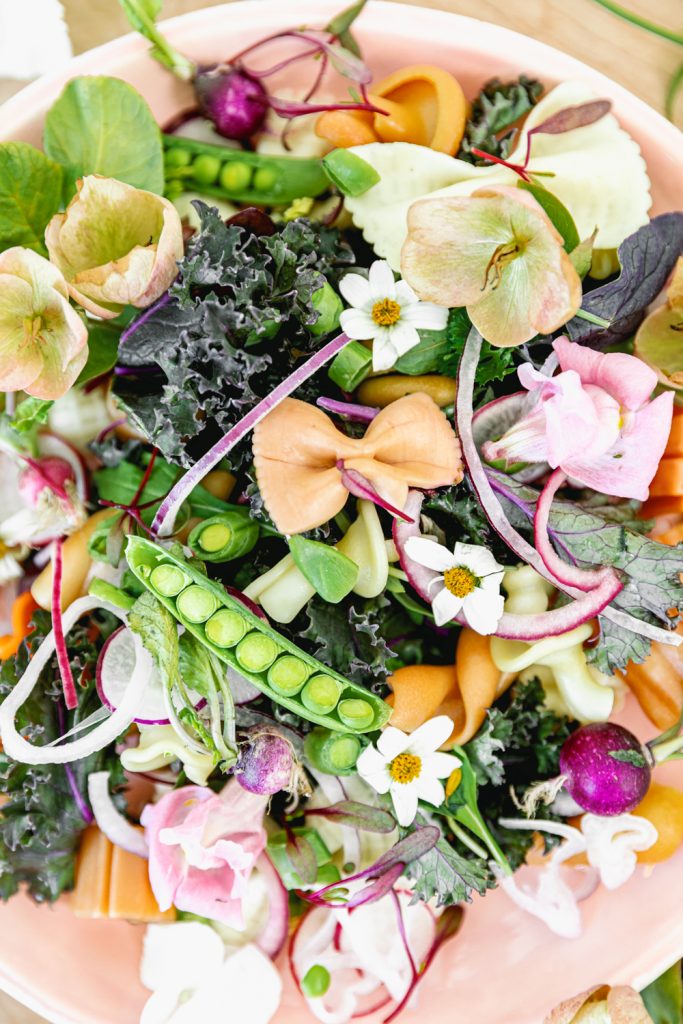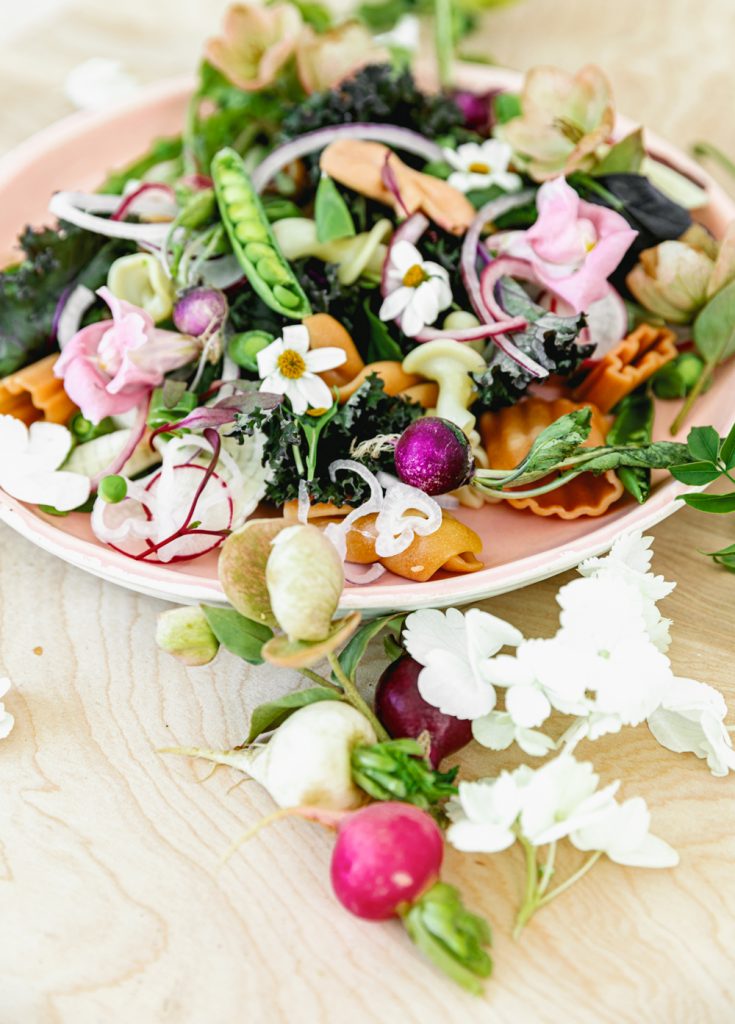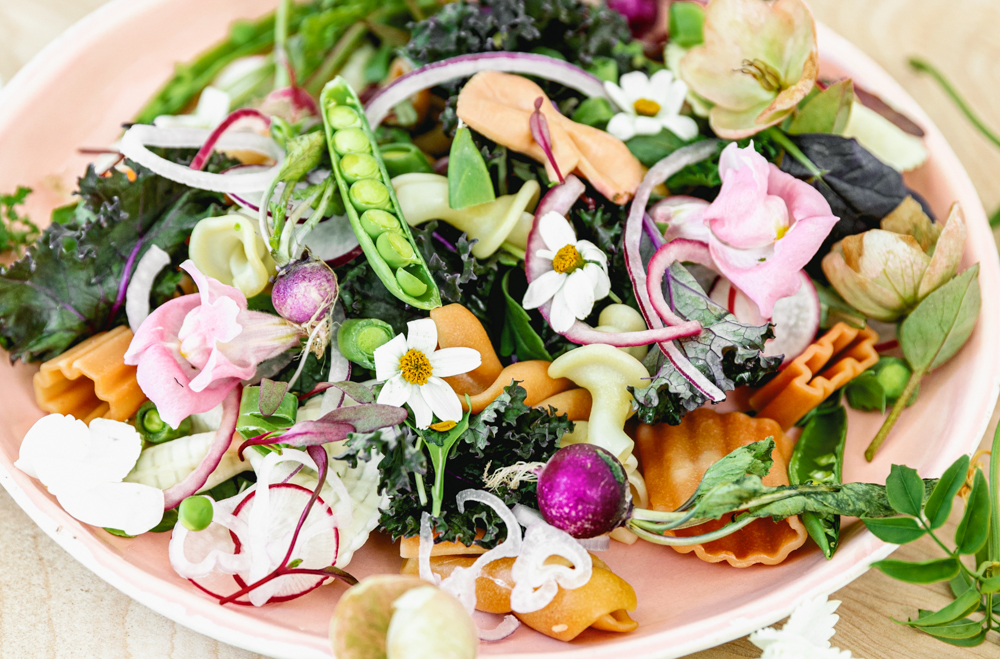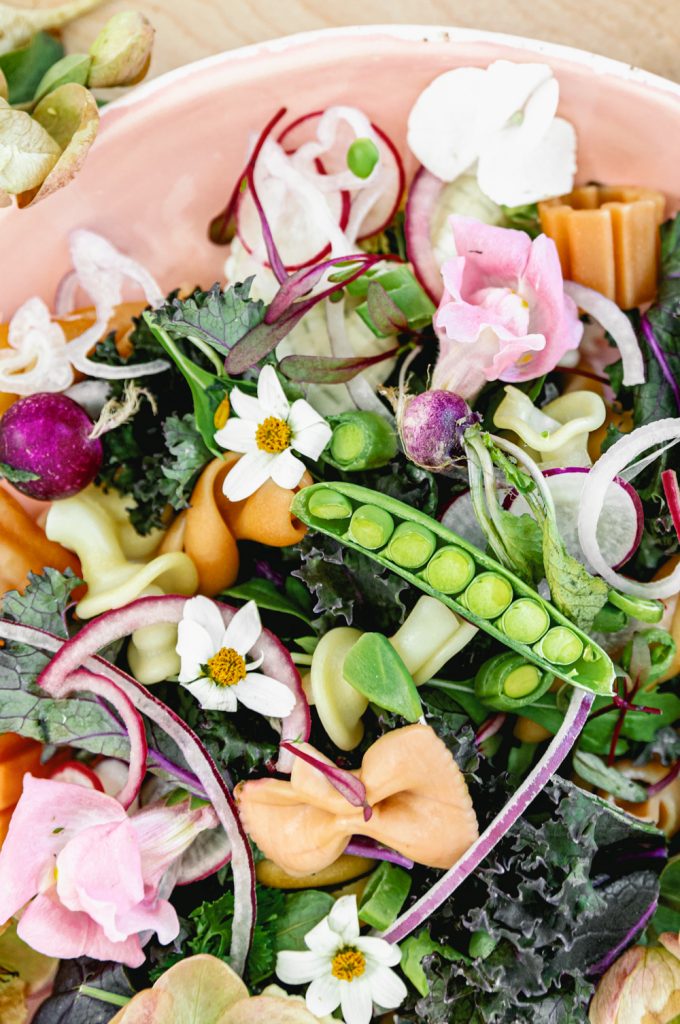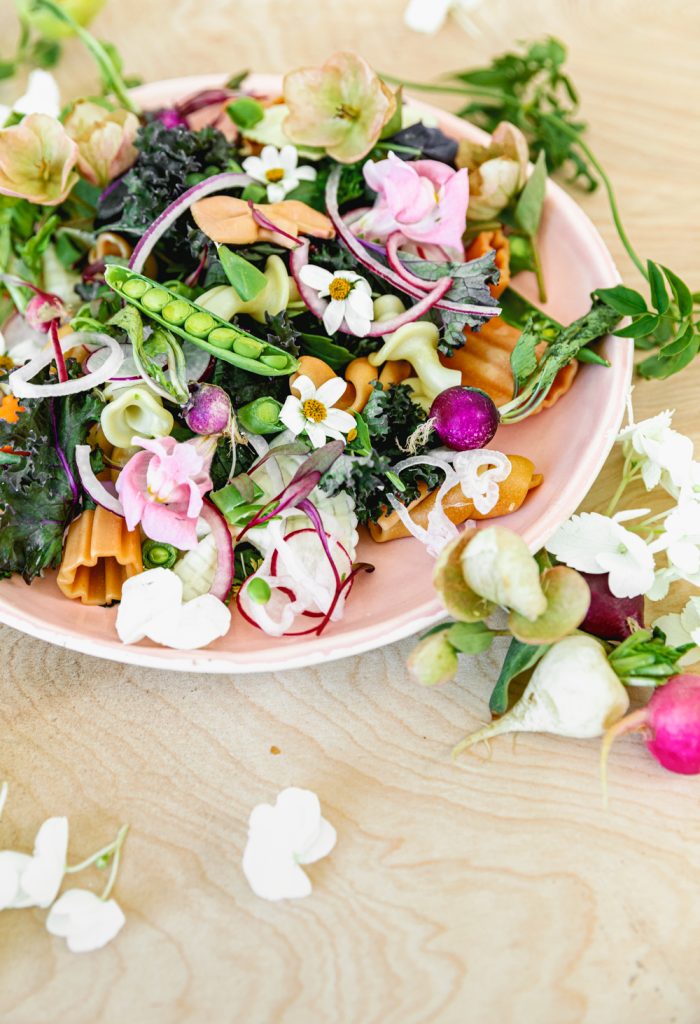 ---
B E I J O S K I T C H E N

xx
Abby