I'm so excited to share this sunny 10th birthday party at the beach today! The day we set up this pretty party for Peyton was so fun and right away I was so excited to see the photos by Alison Bernier. First of all, it was a perfect beach day, second of all there were so many amazing details, and third I just love this family we did the party for! Get ready, this is 10th birthday goals so if you have a tween in your house take notes… It's a good one!!!
Starting things off with an adorable welcome sign from Pirouette Paper. For this party we went with blues and neutrals – Peyton's favorite colors – and some adorable touches through-out like the checkerboard print. Of course having The Pop Shop's balloons with it didn't hurt!! So stinking cute!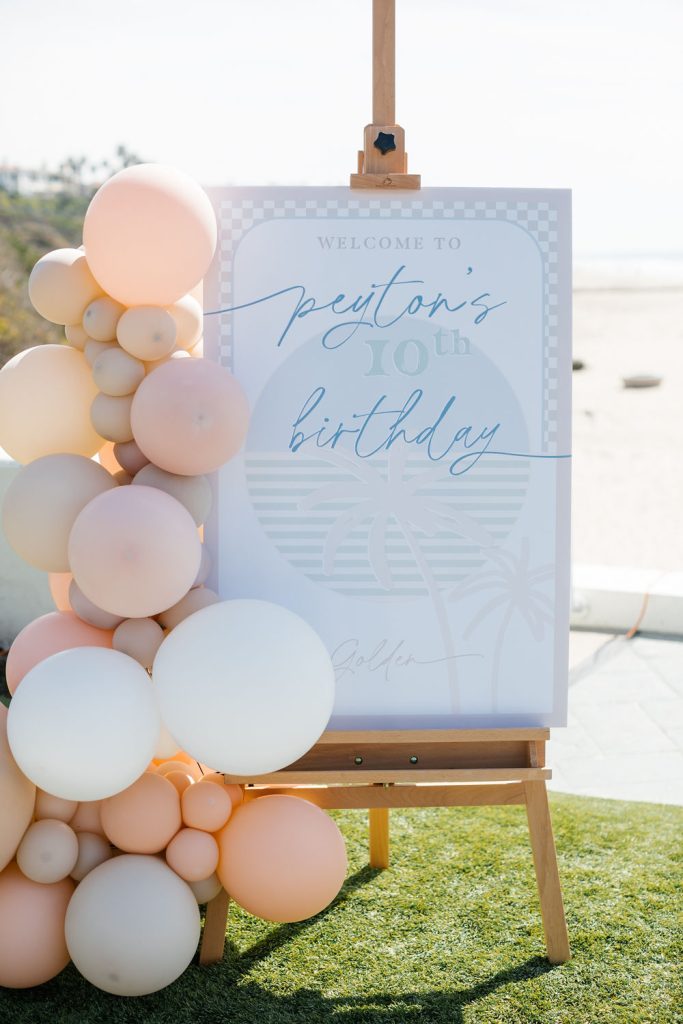 Onto our picturesque and AMAZING table set up! As I said, it was a glorious day on the beach but then we added more! Starting with this backdrop from The Pop Shop and her balloons, so cute. Then we had Sweet Salvage Rentals bring the best table and pillow set up for the beach. Are you as in love with this color scheme as we are?! But wait till you see the details…
With pops of orange and blue the florals were a statement maker. I'm grateful for Earth & Grace for always bringing the pretty to the table – quite literally!
Favors for the girls were sunglasses and polaroid scrapbooks – both from Urban Outfitters. Such a fun way to celebrate at the beach. Sunnies and capturing memories, sign me up!
How stinking cute are those place cards by Pirouette Paper?! I was OBSESSED!!!! So perfect for this party, along with the stir sticks and placemats!
The best set up EVER!! Love how those Hostess Haven napkins, Target plates, and Sophistiplate flatware look together – a new favorite!
Can I get an amen for the flowers?! I know I already gushed a bit but dang, these are pretty! Love you Earth & Grace!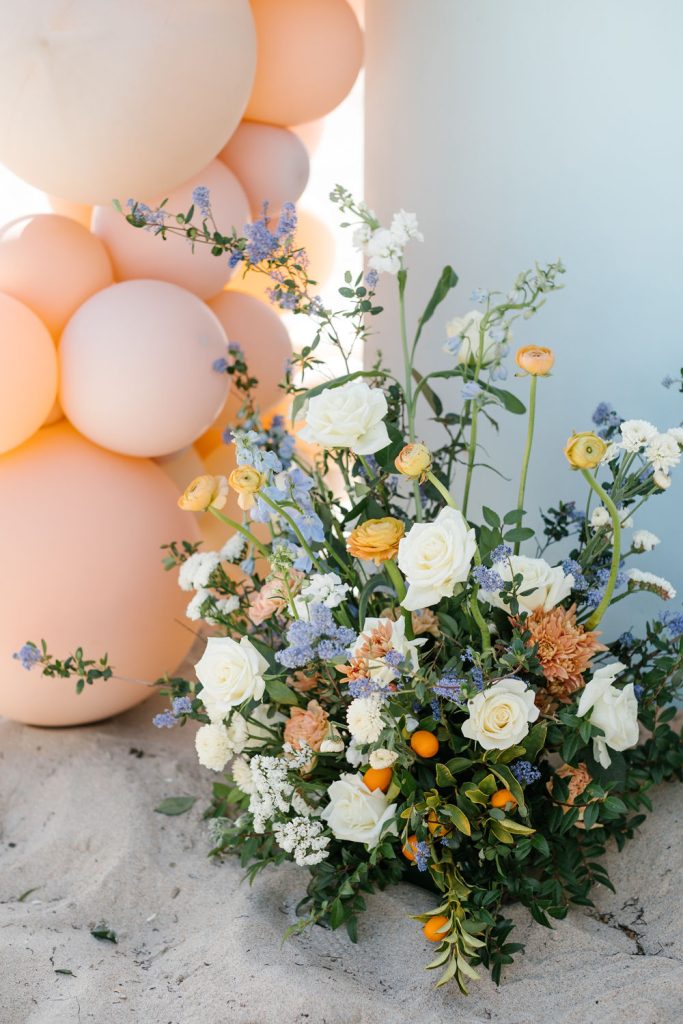 The perfect day! And you better believe the girls used that volleyball court!!
There's our birthday girl Peyton!!! Such a cutie!
Along with her cute little sister Palmer…
Gorgeous Mama Kate!!!
And we were trying to get this guy – little brother Bowie – in the pics… Did we succeed?!
YES!!! Good job Alison!!
I'm just so in love with this set up!!! The best!
We used Sweet Salvage Rentals corn hole but had Pirouette Paper personalize it – super cute, right?!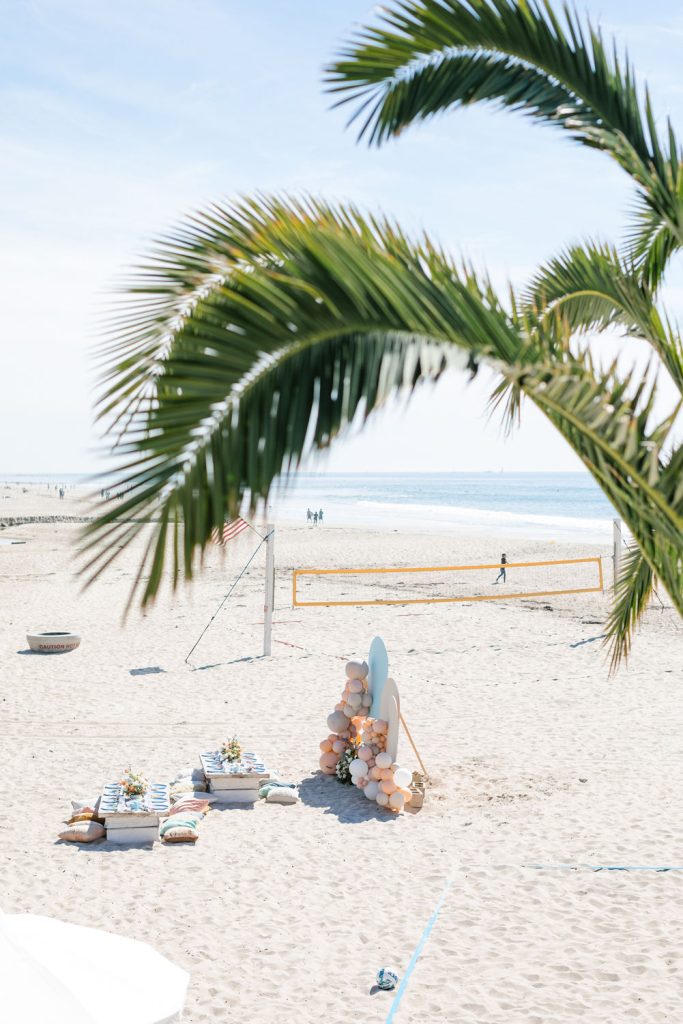 Our friends at Camp Lila came for another fun activity for the girls – jewelry making!! They little ladies loved this and we highly recommend it for those hard to please tweens ;)
Even more friends came out to hang! The Jolly Sheep brought delicious fruit slushees and popcorn that the kids absolutely adored. It ain't a party without them, really!
Onto dessert! And these desserts were the cutest!!! Sugar Crush Sweets does it again with her crazy talent making the most scrumptious and adorable desserts. I especially loved the checkerboard cake and the cookies! Obsessed!!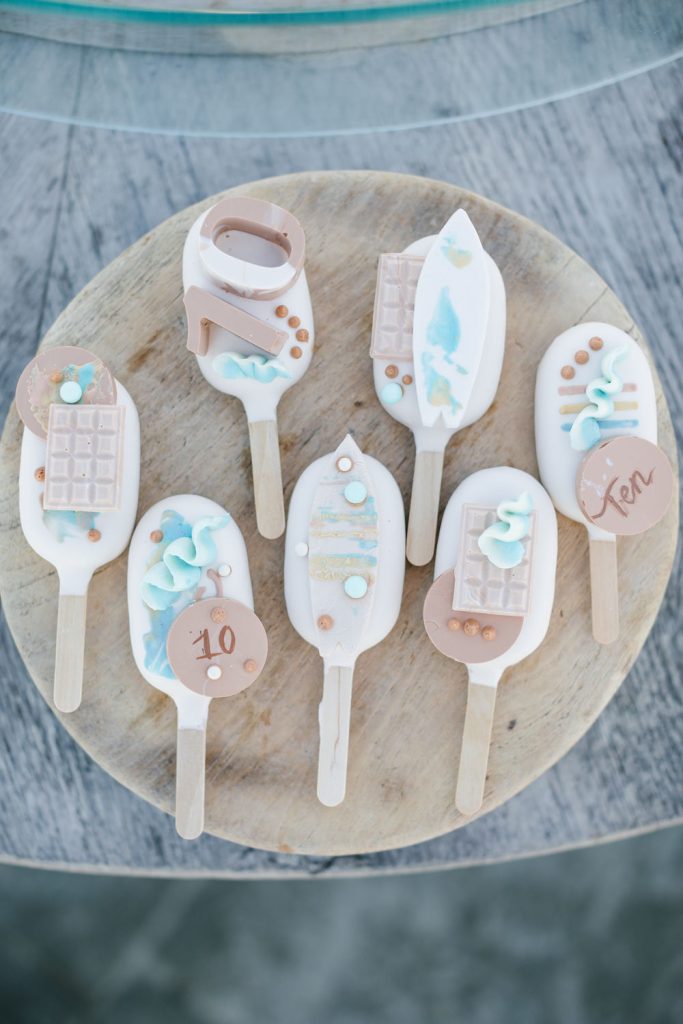 Cutest birthday girl and mama!!!
And how about those parents!! That's our man Tony with Kate, you may remember him from this proposal… Love that guy!
I'd say these kiddos had some fun!!! Loving those smiles!
And that's a wrap!!
Shop this adorable party below!

xx
Jacquelyn