More spooky goodness for you!! We had some Halloween fun with our neighbors by hosting a fun movie night in our backyard. Our friends helped dress up our yard and make it nice and festive for Halloween. A movie night is such a fun way to celebrate any holiday or occasion. There's yummy treats and an excitement with the movie and it's fun for both adults and kiddos! Check out our fun set up and all the cute details so you can throw a party on your own! You can also see us on Kara's Party Ideas too!
Photos by the best neighbor ever, Alison Bernier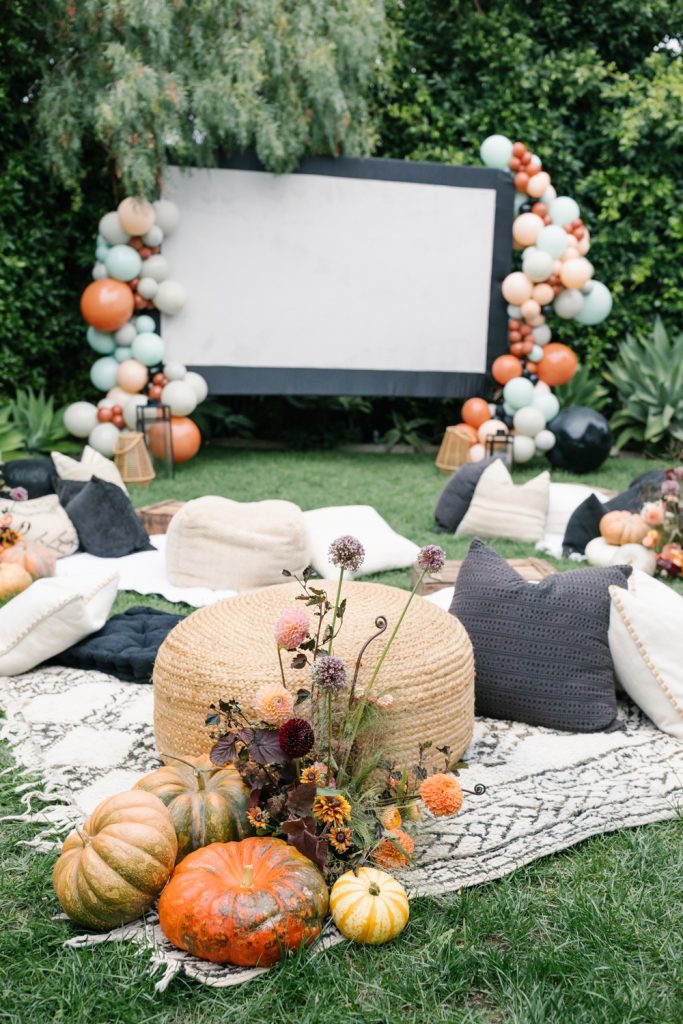 Loving this amazing invite suite by Jessica Leigh Paperie! She even added movie tickets for us with the cutest skeleton hands. The attention to detail is next level and I am here for it!!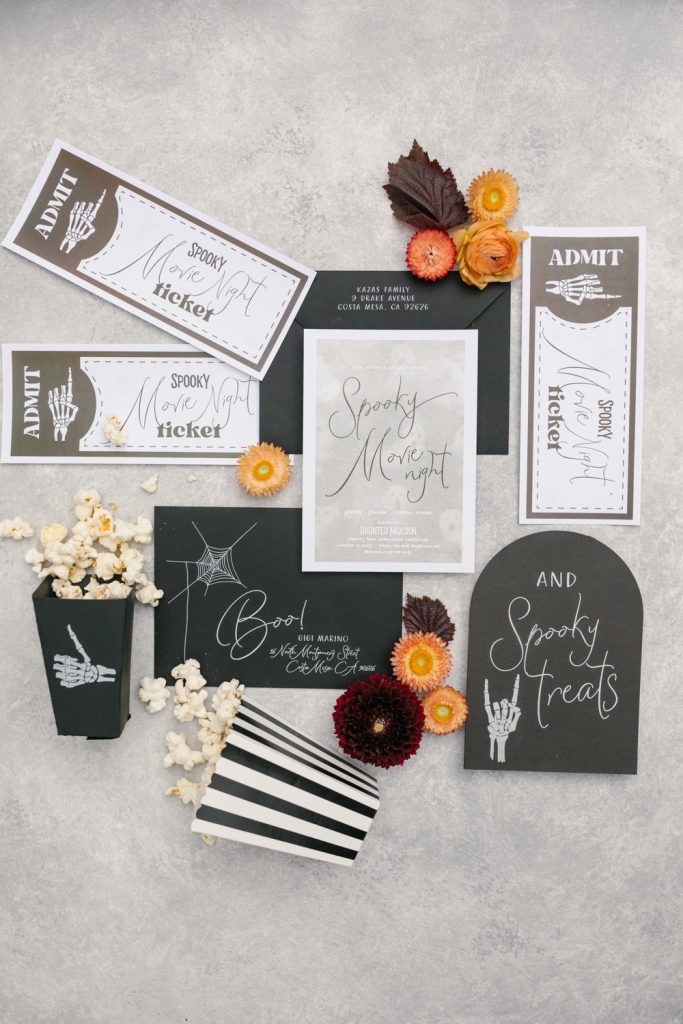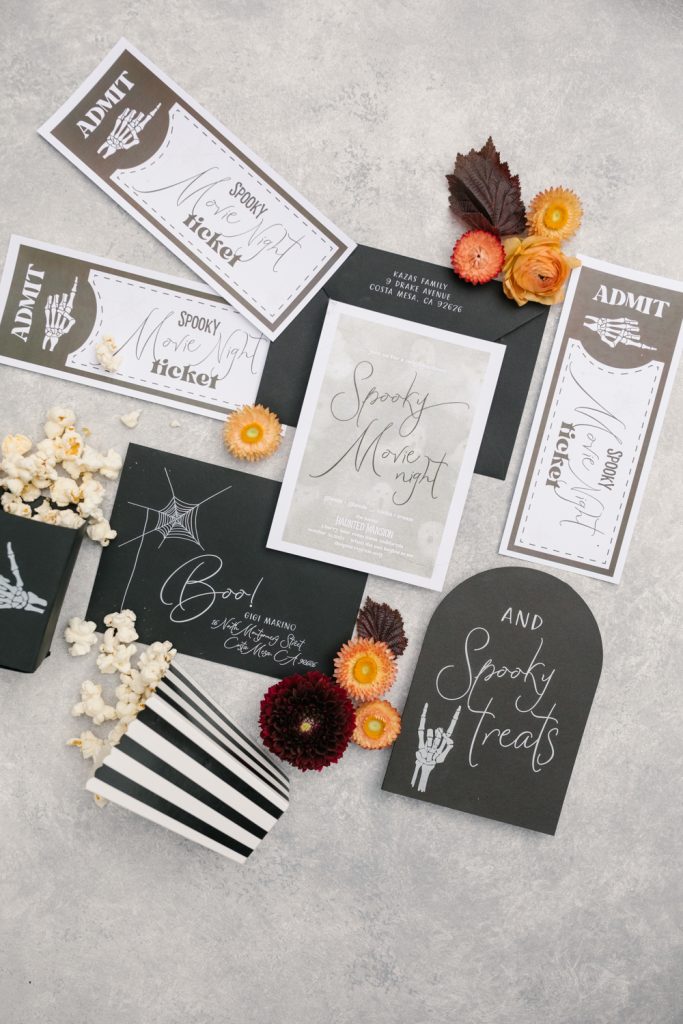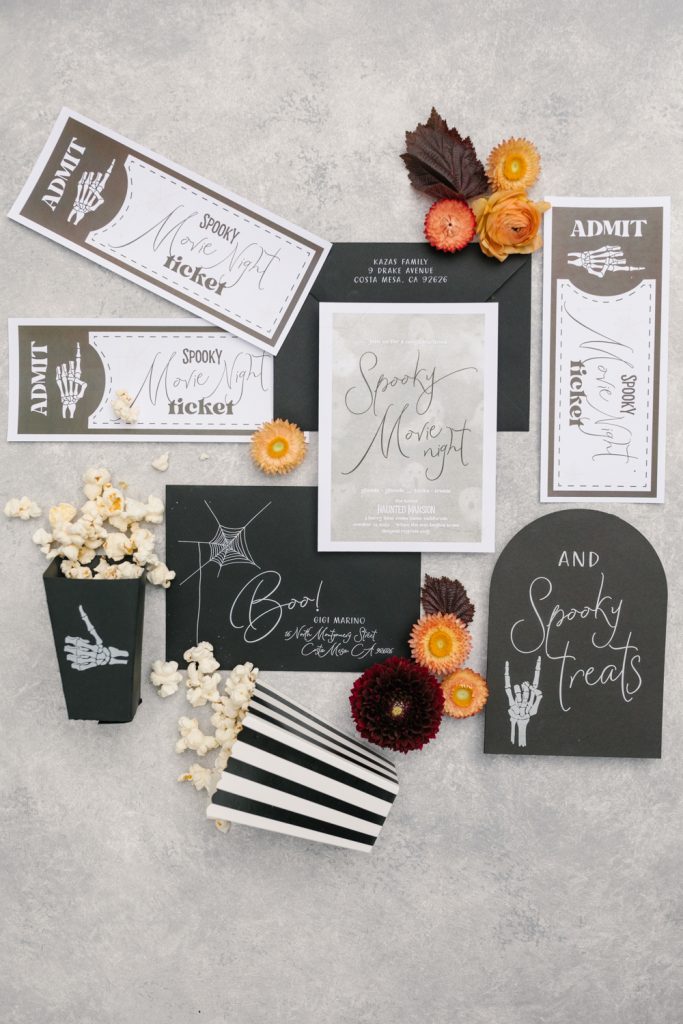 A simple table setting was in order, the star of this show is the movie of course! But before the movie we had some dinner so I set this table. It was a last minute decision actually! I had found this tablecloth on Amazon, a good affordable option. Then used Target plates & cups, Sophistiplate flatware, and Meri Meri napkins. The Pop Shop added her balloons and I had the Meri Meri garland to put up so voila, there you have it!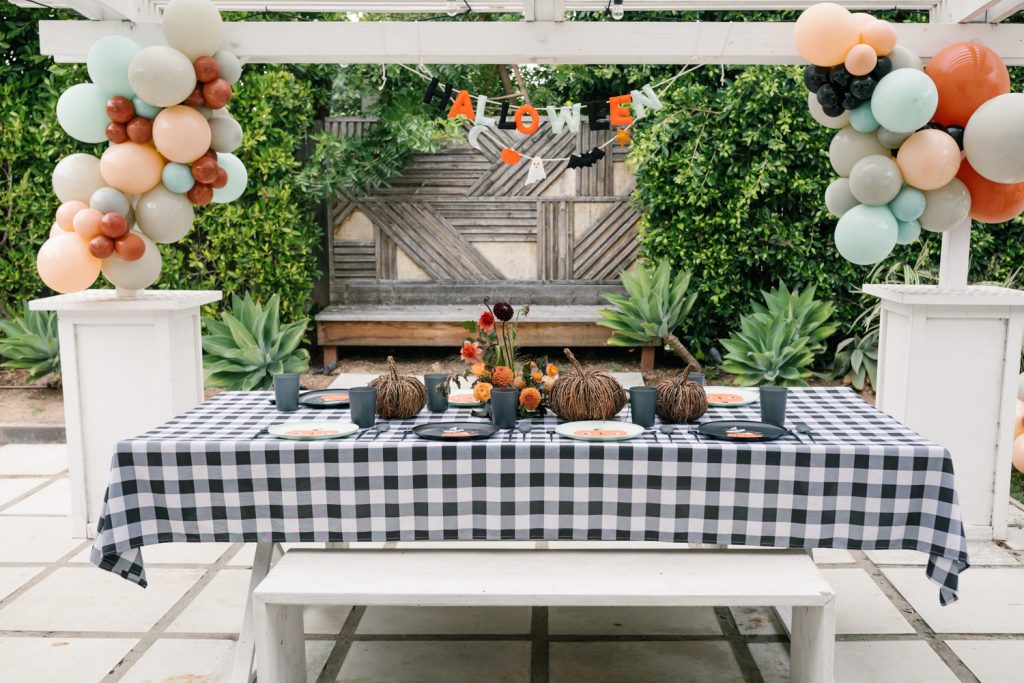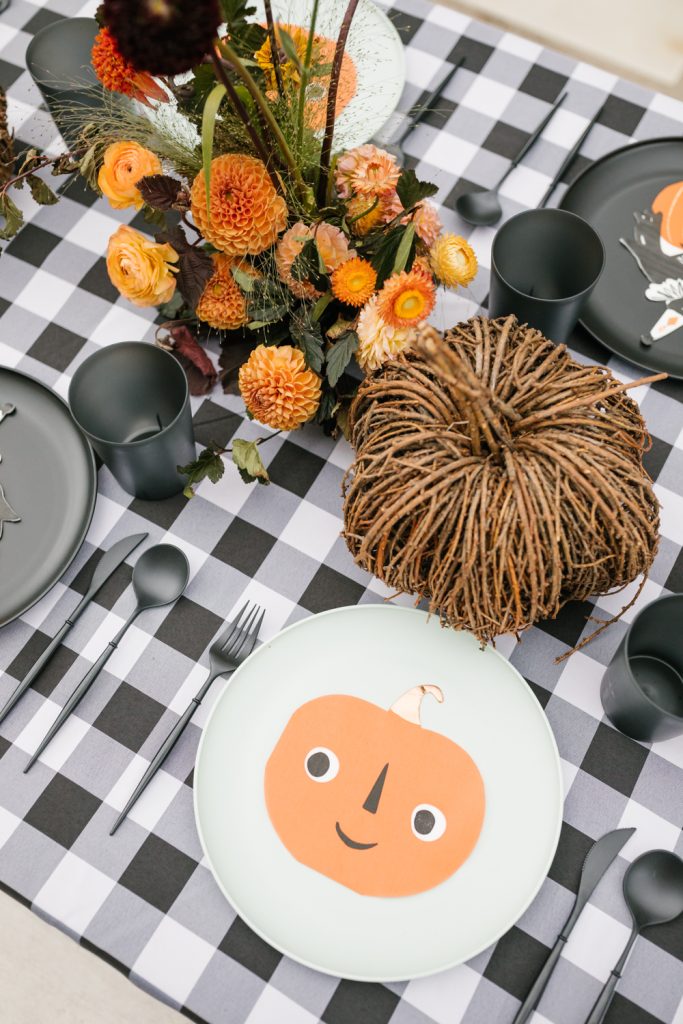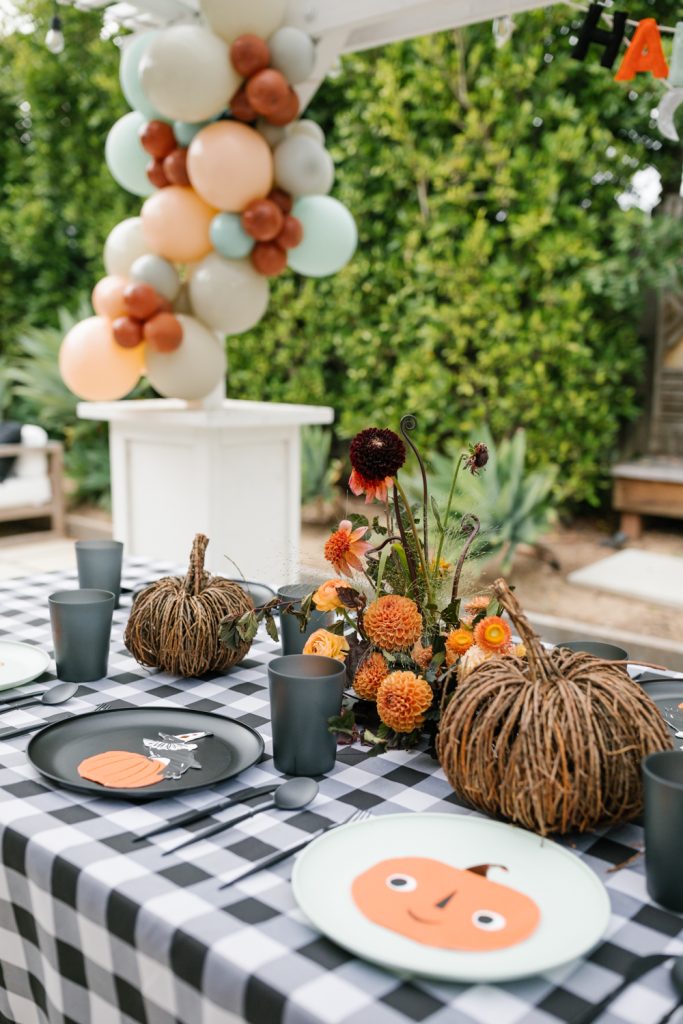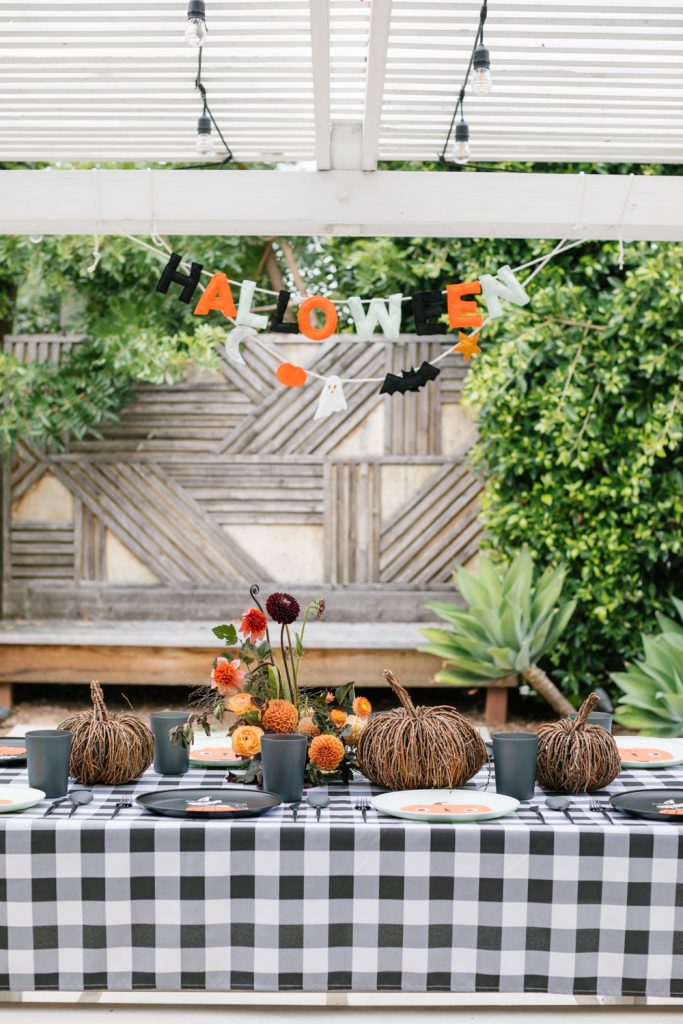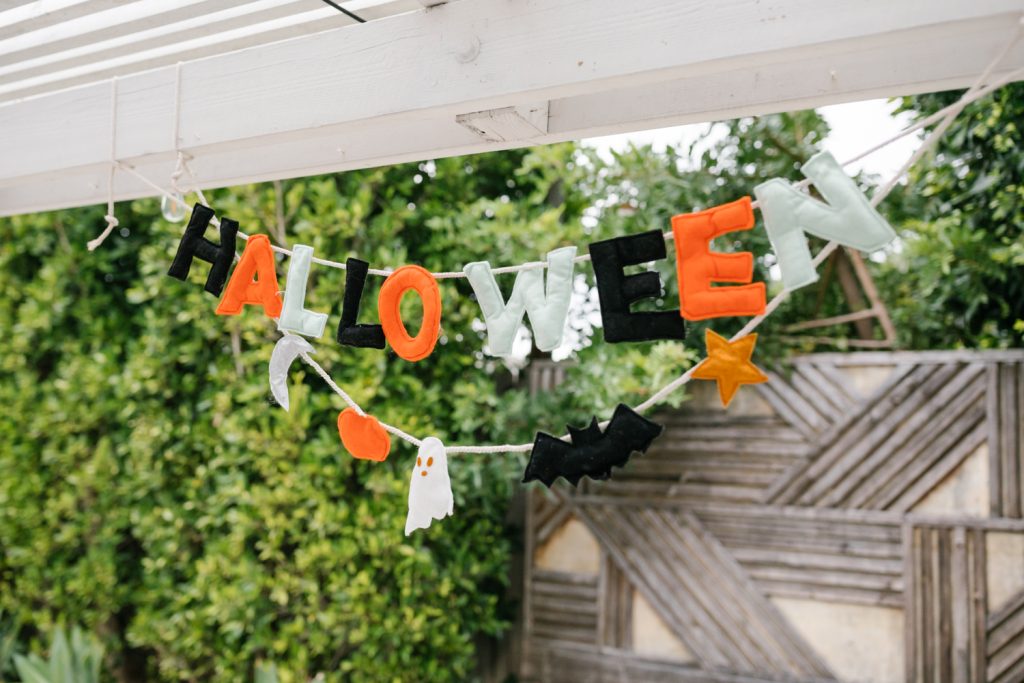 The happiest little pumpkin napkins and the cutest wooden pumpkins to use as decor! So perfect for all the Fall things!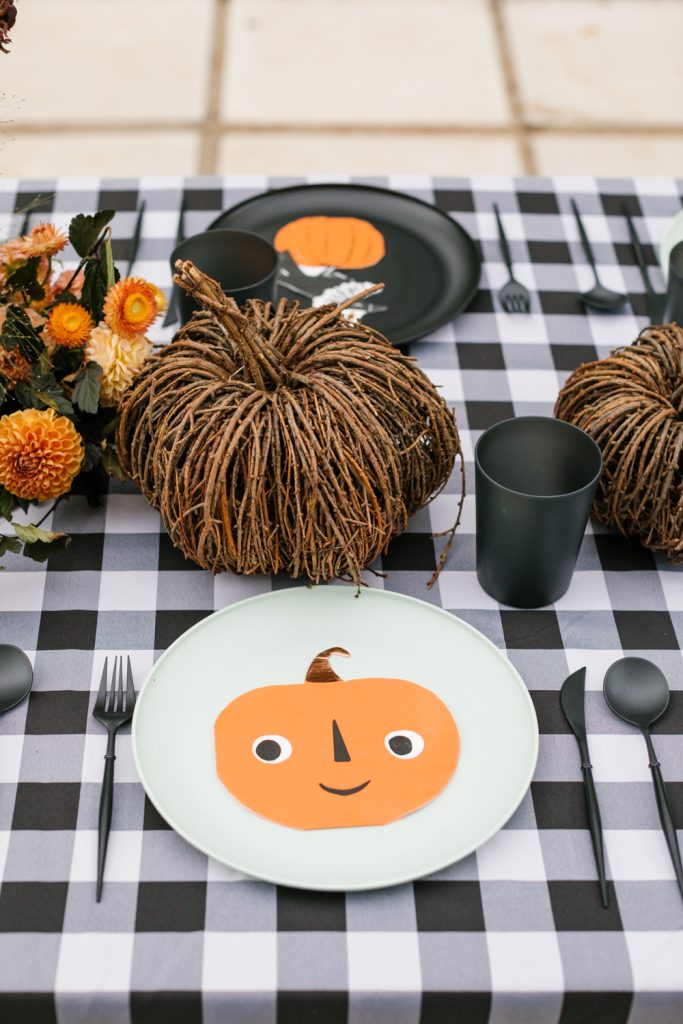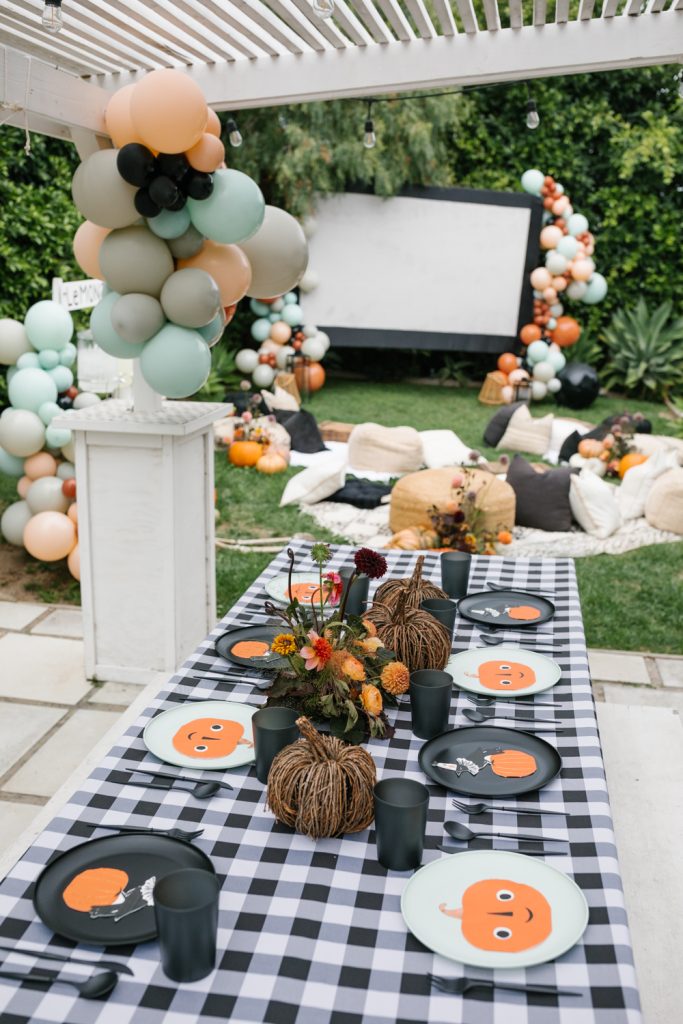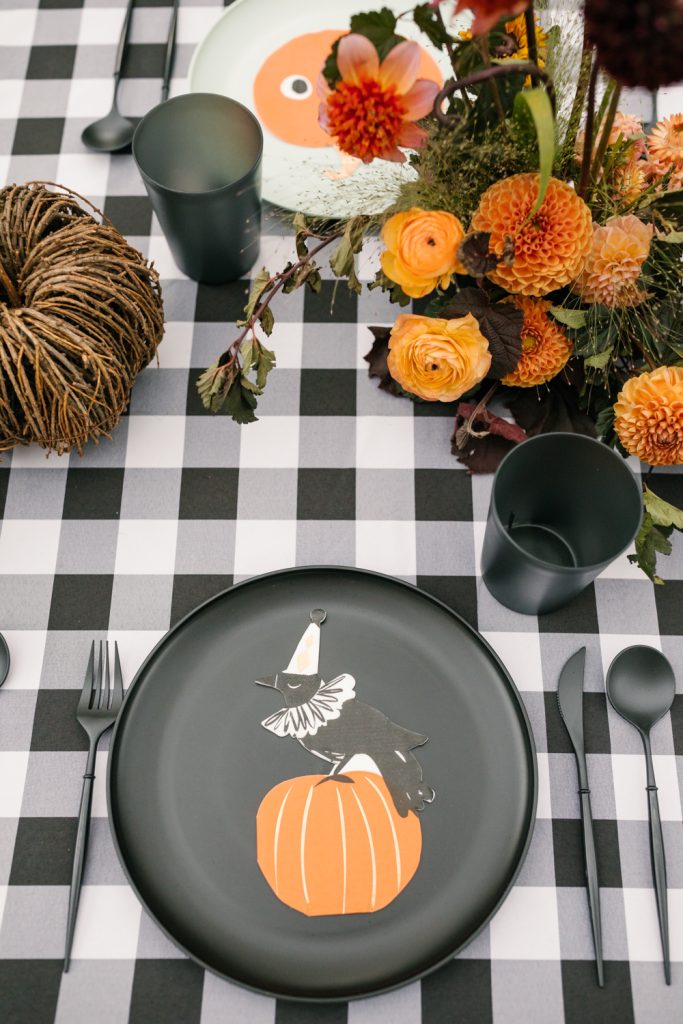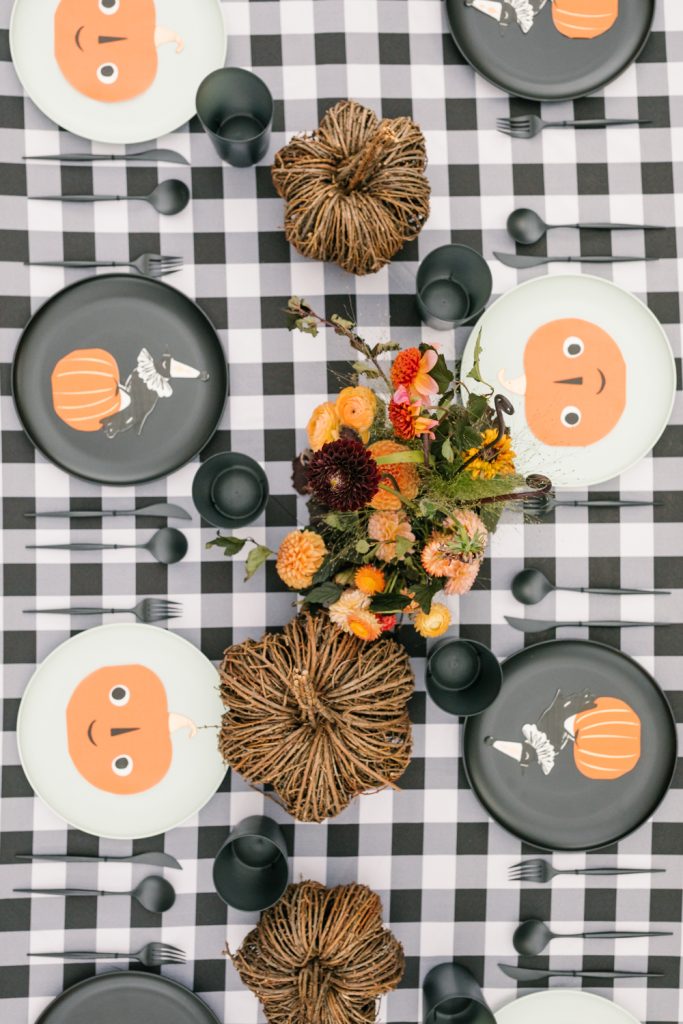 How cute is our lemonade and treat stand?! My neighbor built this stand and I asked her if I could borrow it because I thought it was the cutest thing! Our friend Skully was guarding it for us making sure the kids didn't take all the good stuff! We stocked it up with popcorn and candy for the movie!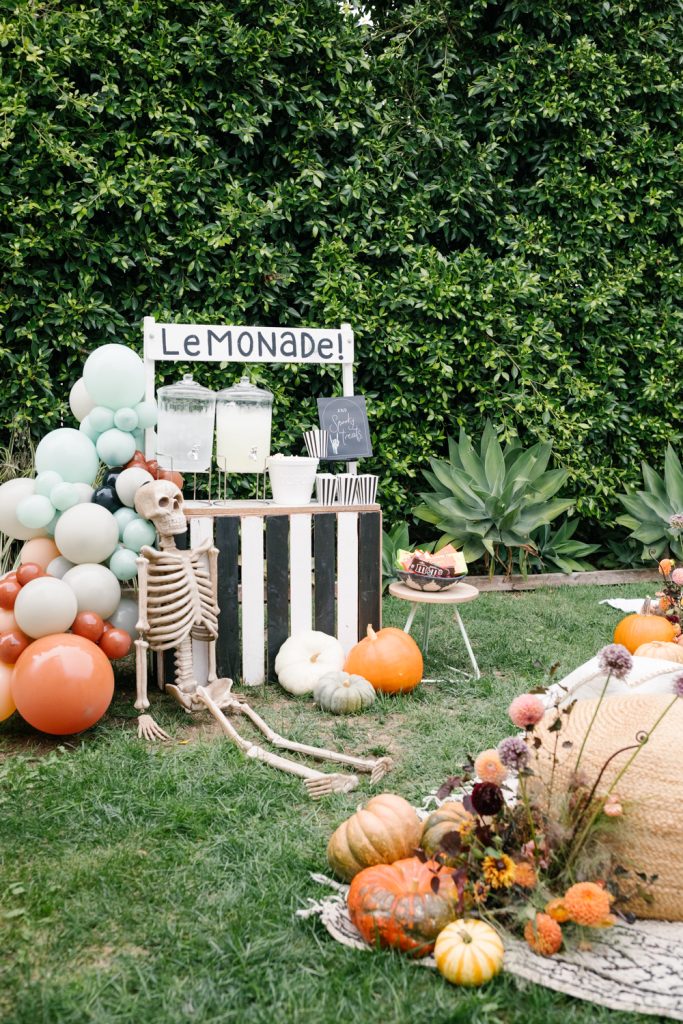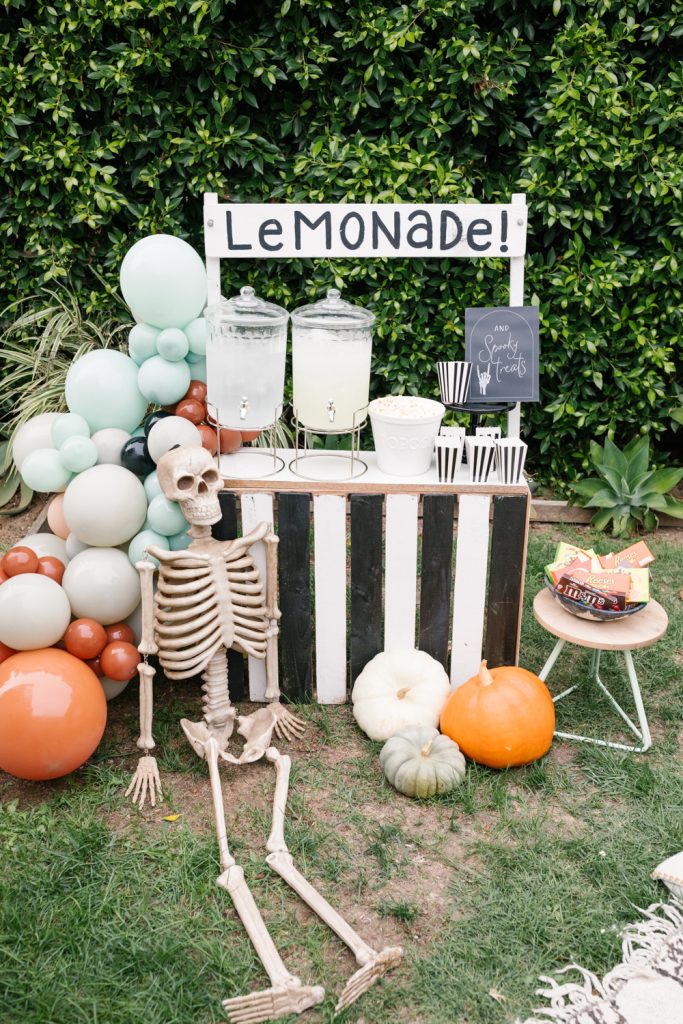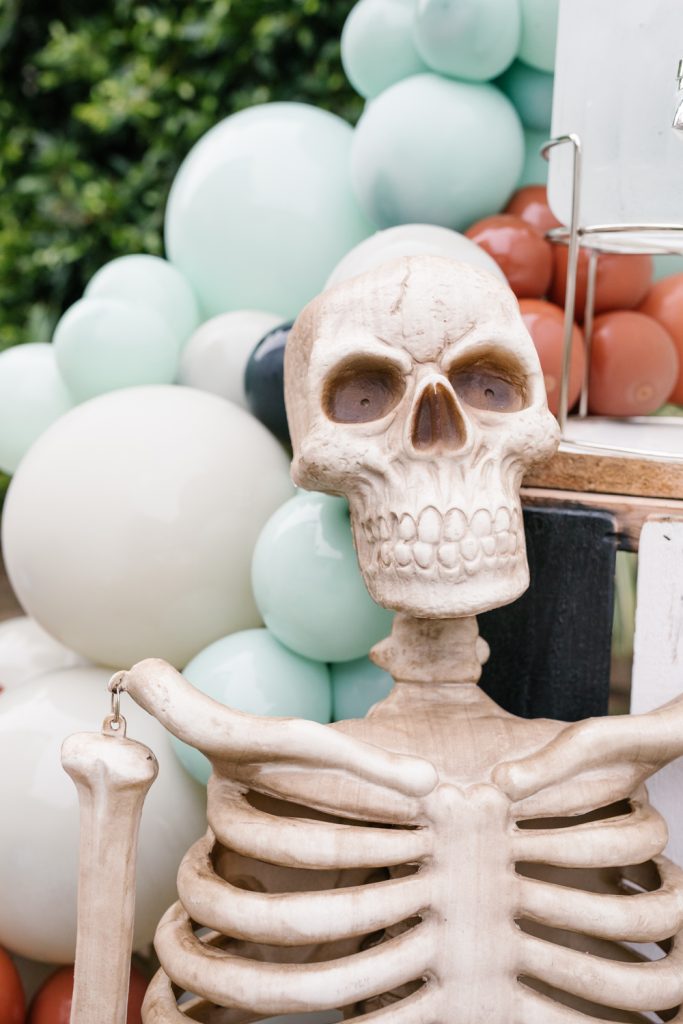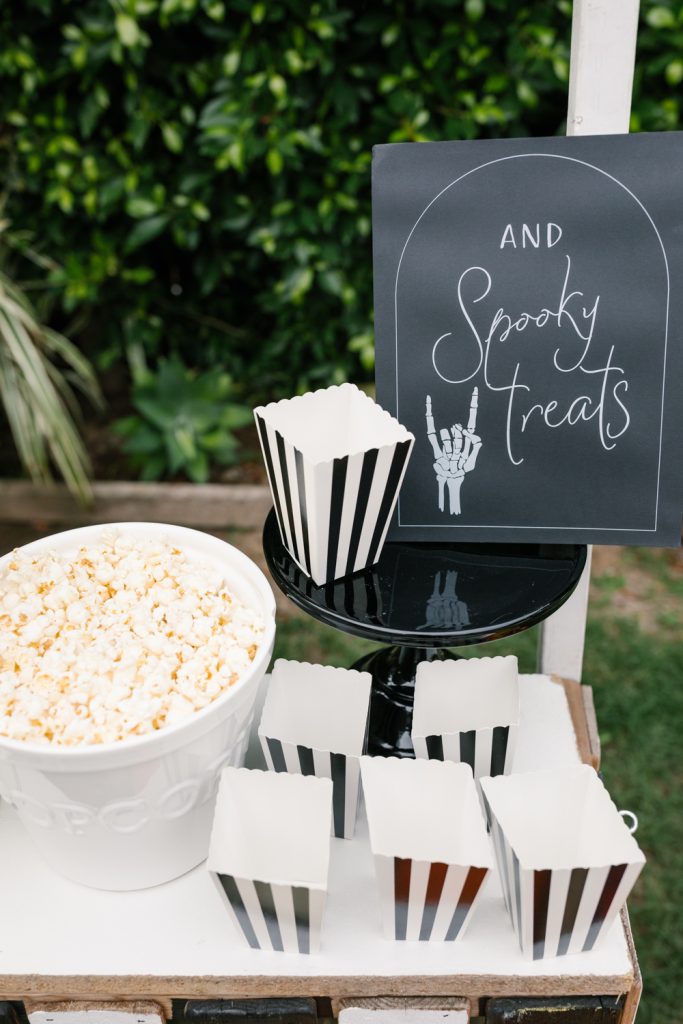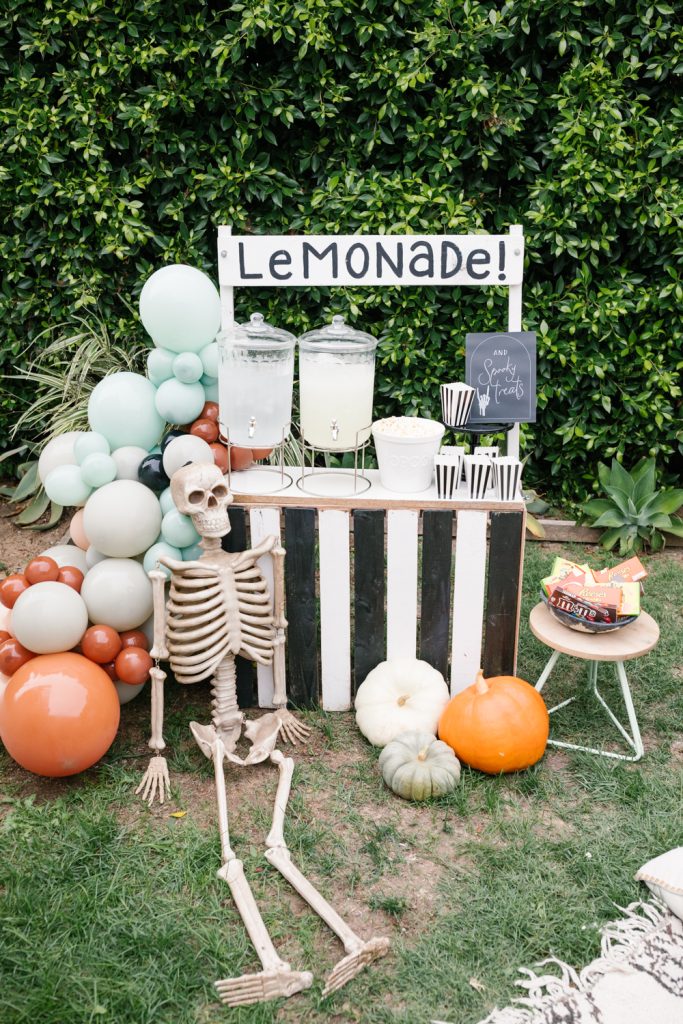 Our movie set up was made possible by the amazing Sweet Salvage Rentals! I love an outdoor movie night and thankfully she has all the essentials to make it nice and cozy. Lots of pillows, rugs, poufs and of course the movie screen too! What would we do without Marnie and her rentals?! The Pop Shop added the prettiest balloons to the movie screen to make it extra festive and Third & Park handled all of the Fall florals you see. Of course we had to pop in some pumpkins too! Such a pretty scene!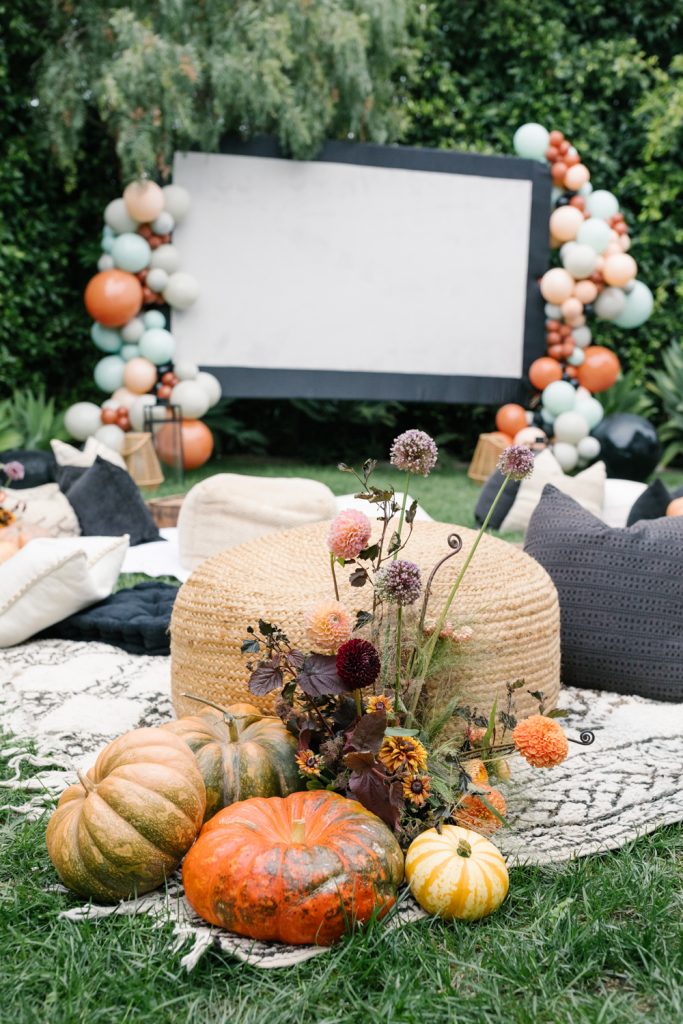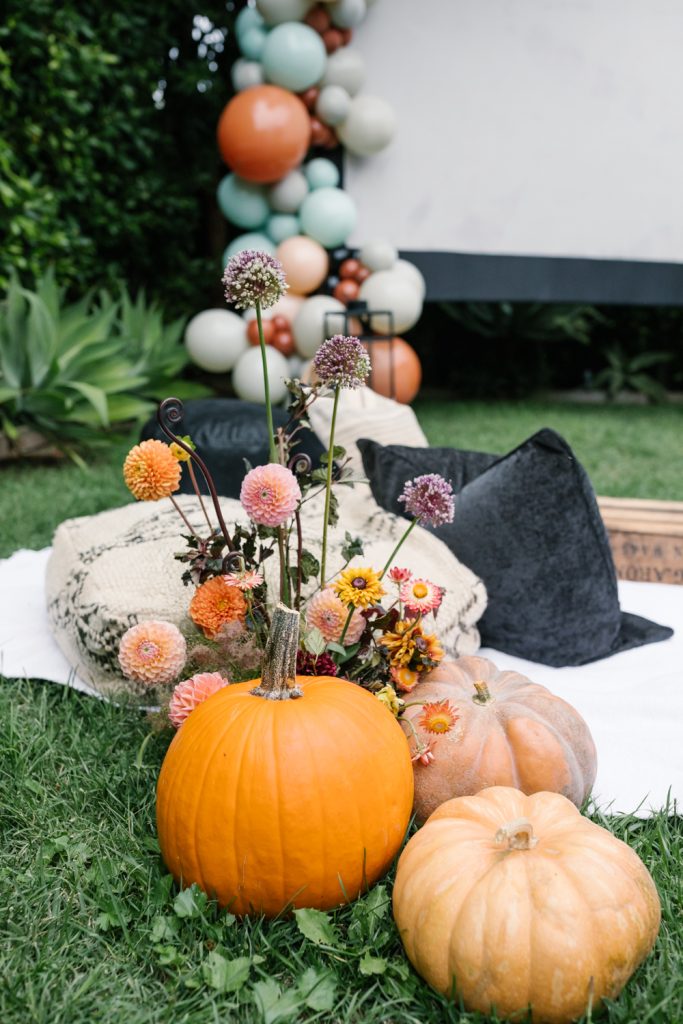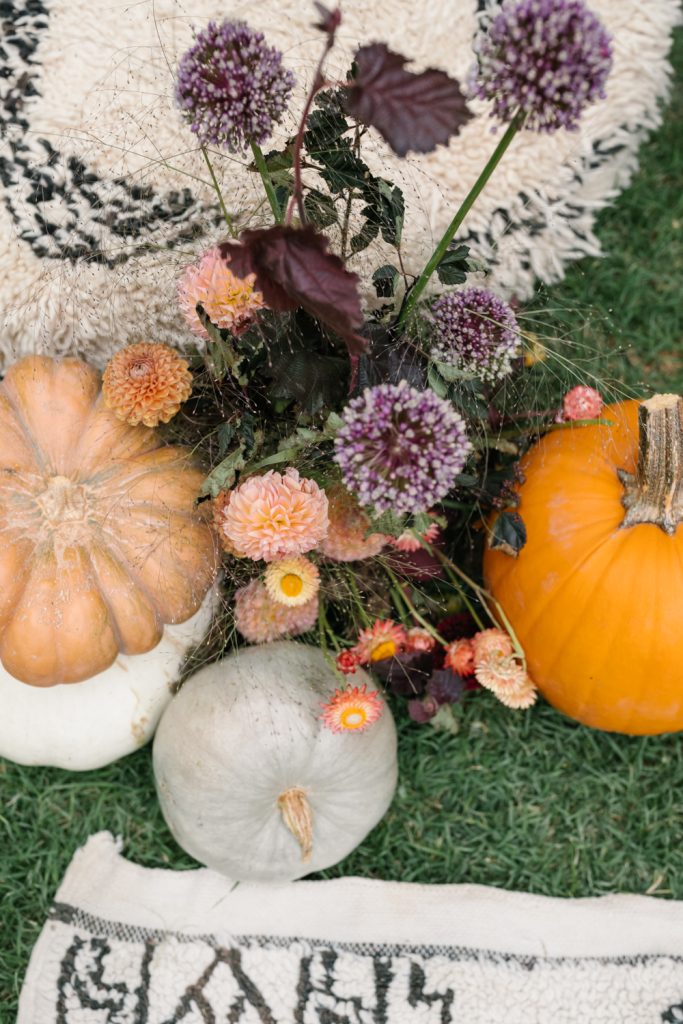 Skully made another appearance with my boys! They were so excited to host this fun night with a few of our neighbors!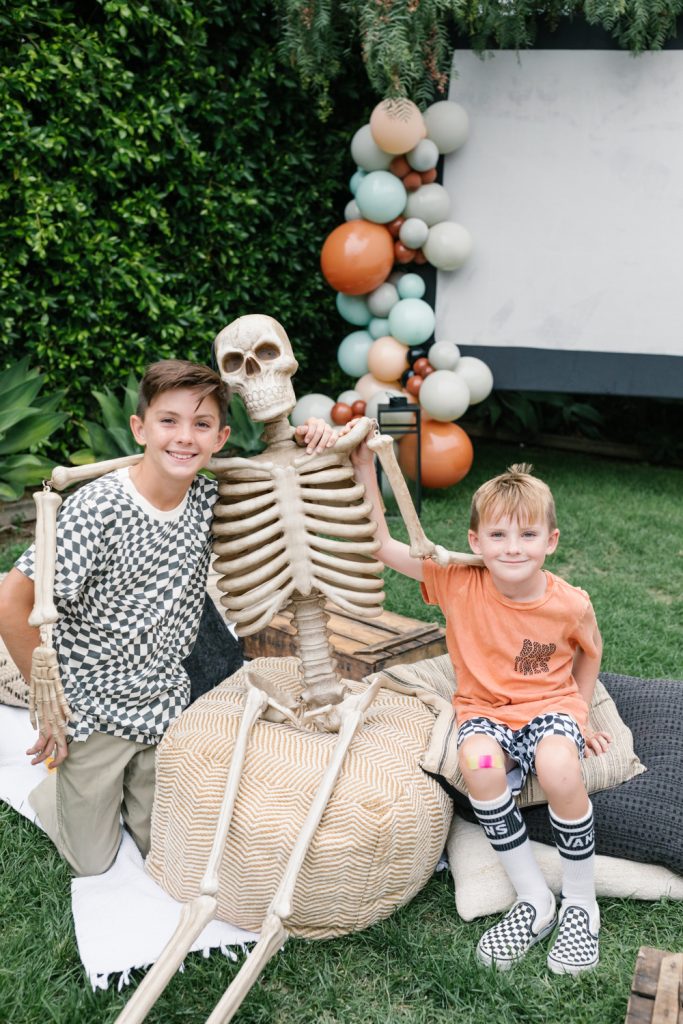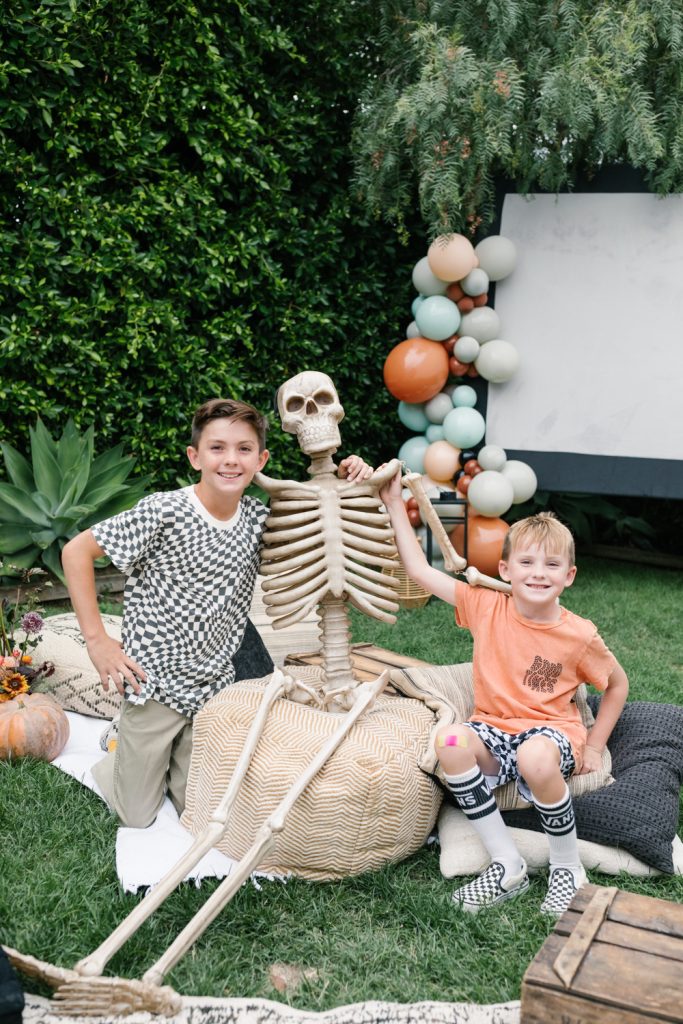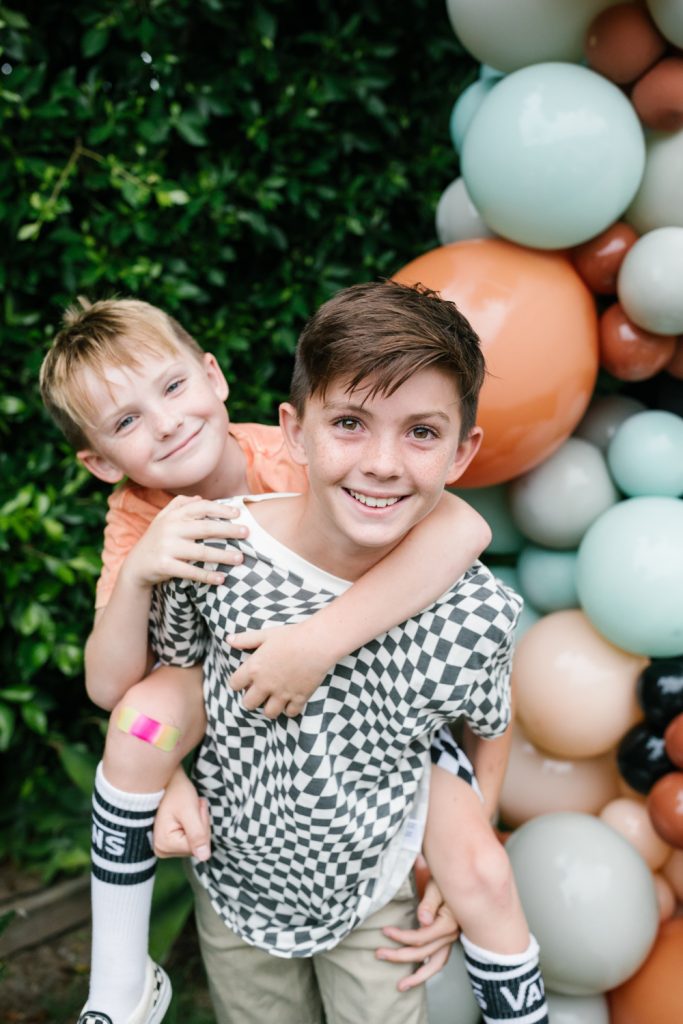 I love these silly guys!!!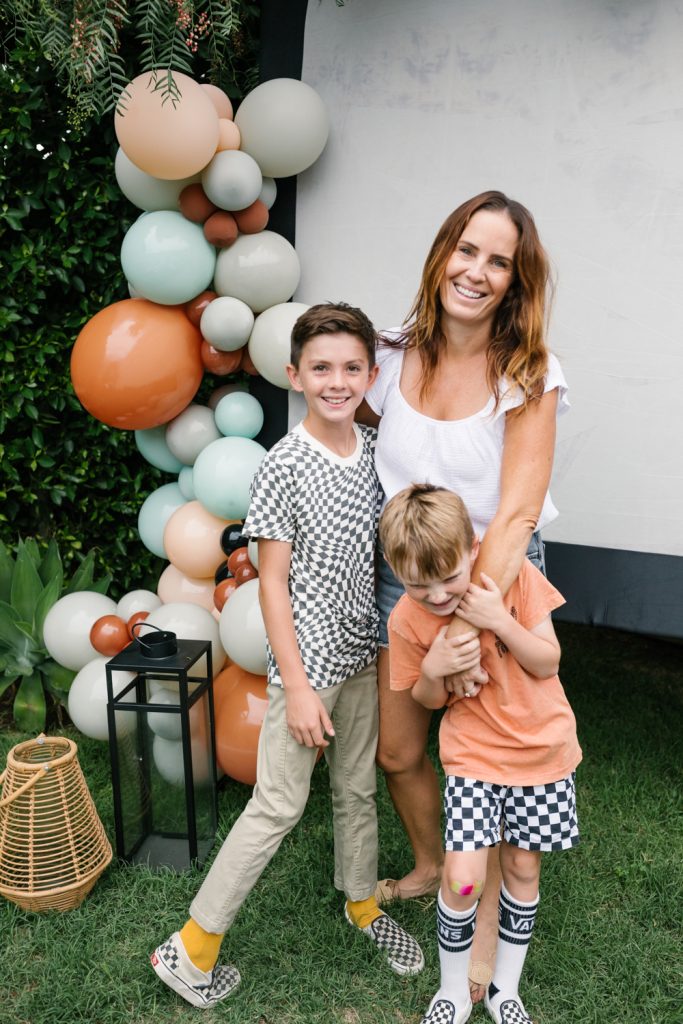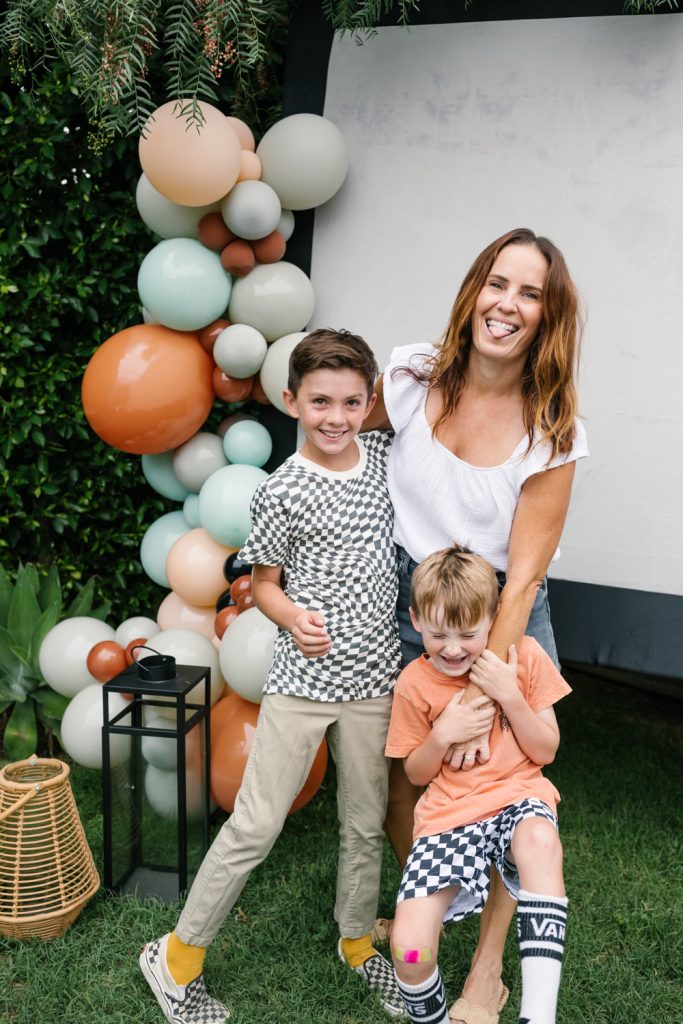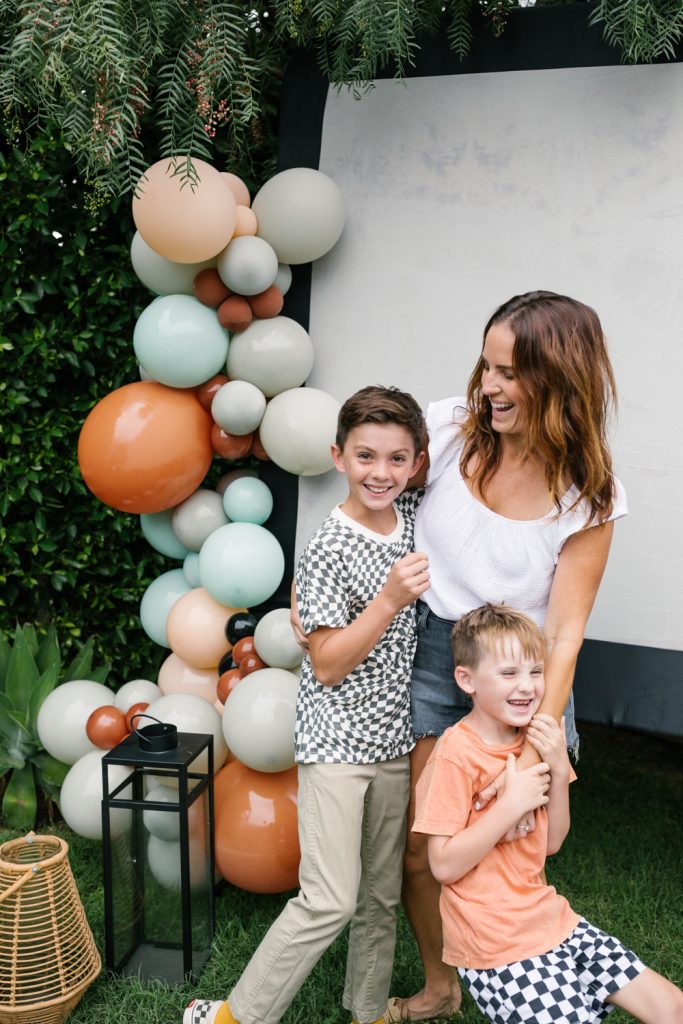 We even got the big guy in on the fun, and our big boy Bowie! It was a family affair!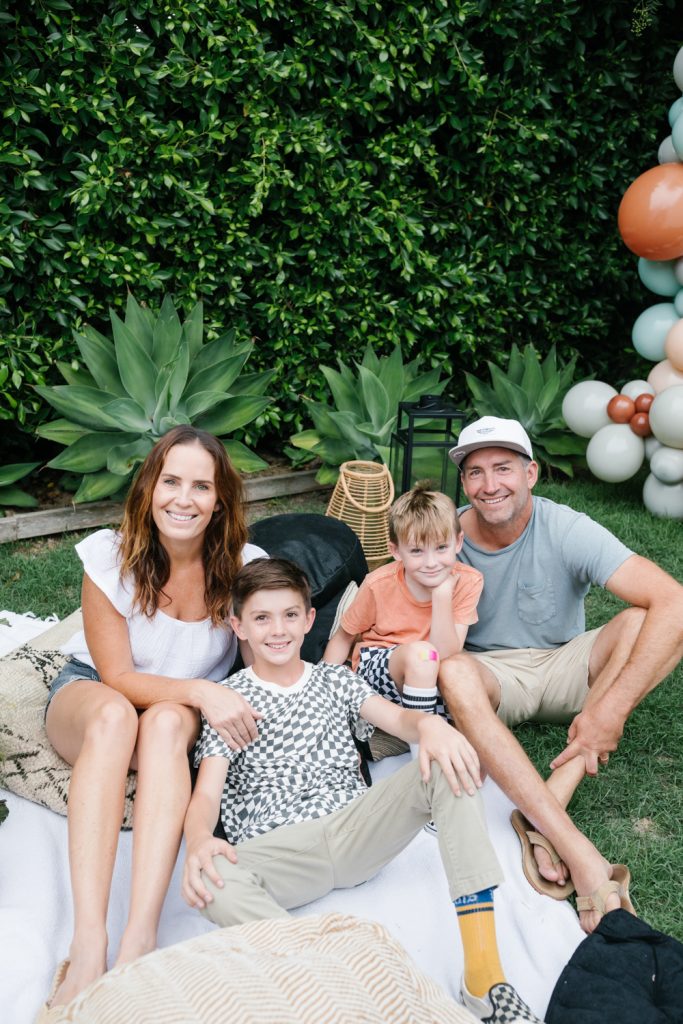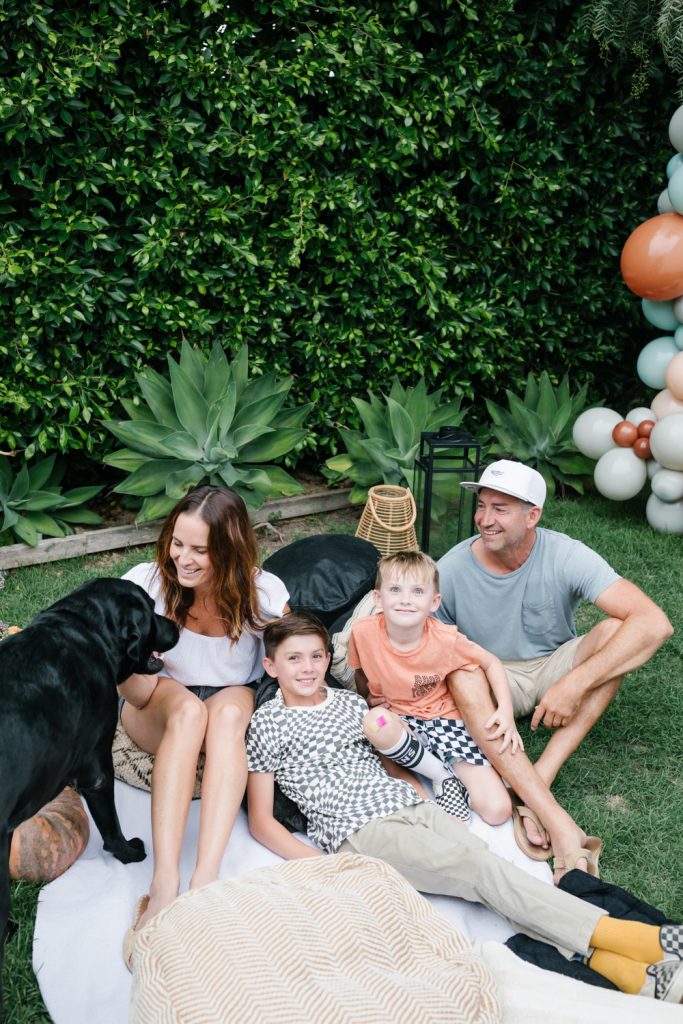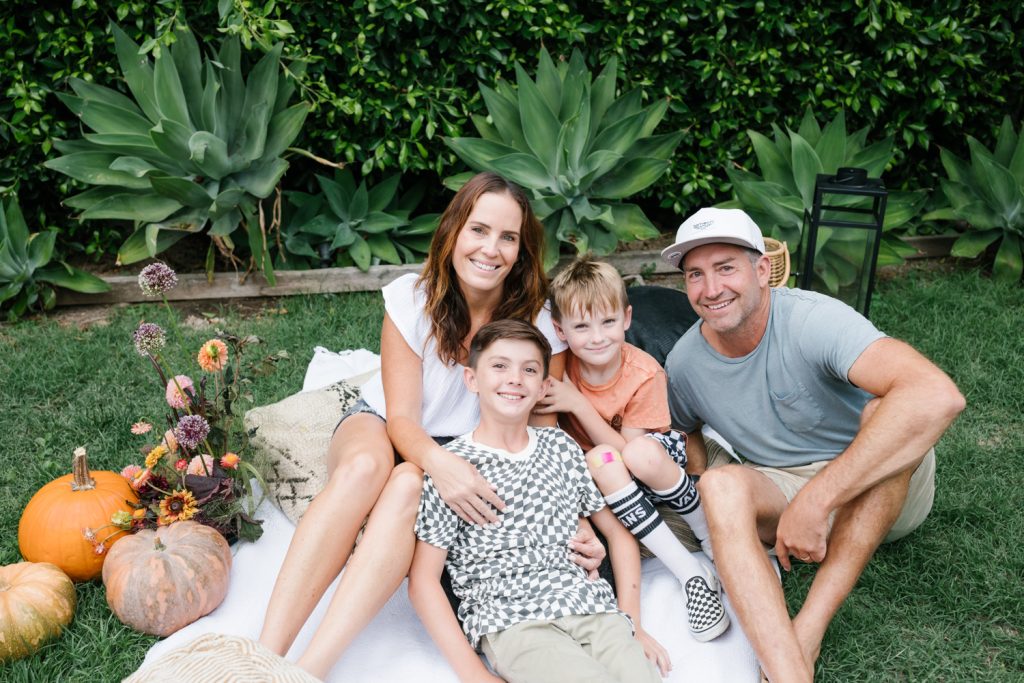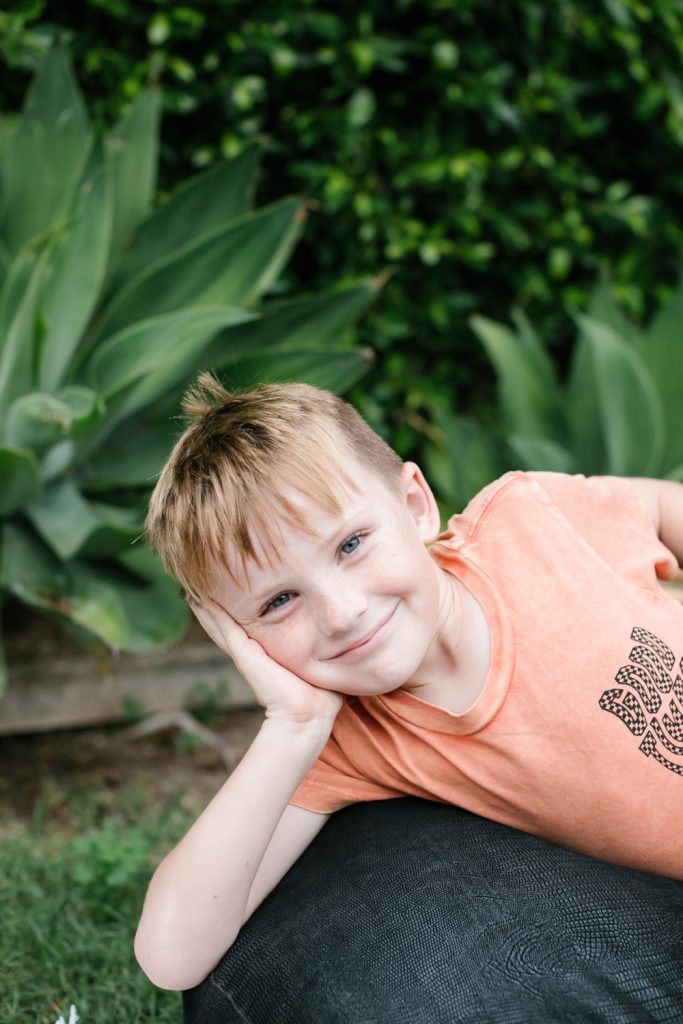 Cruz had to show off all the treats right away, let's be honest, that's why they like to go to the movies, haha!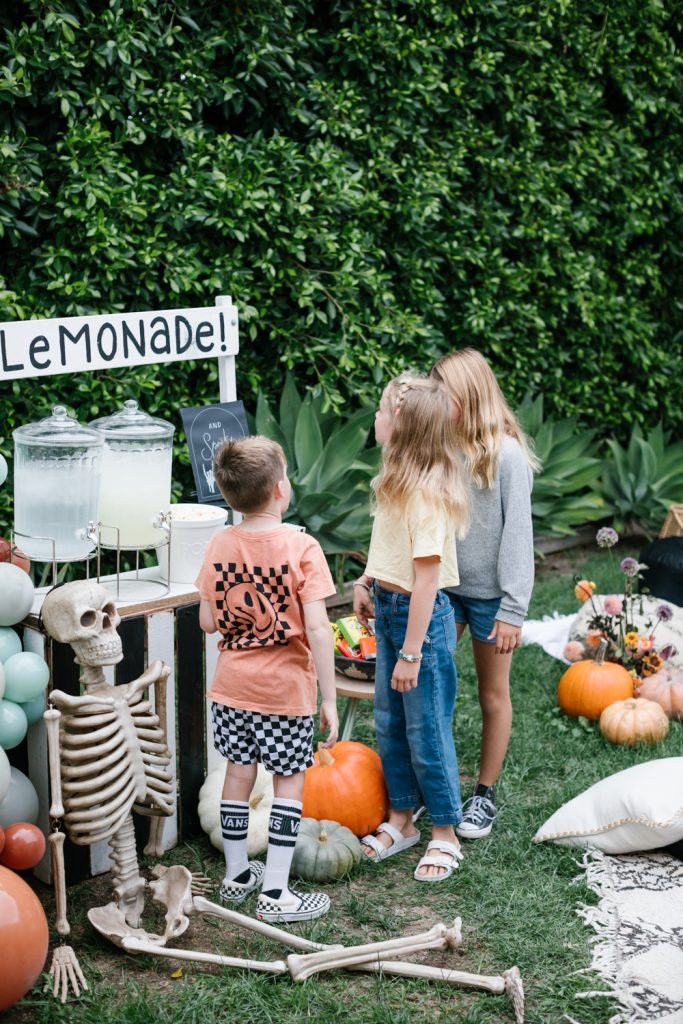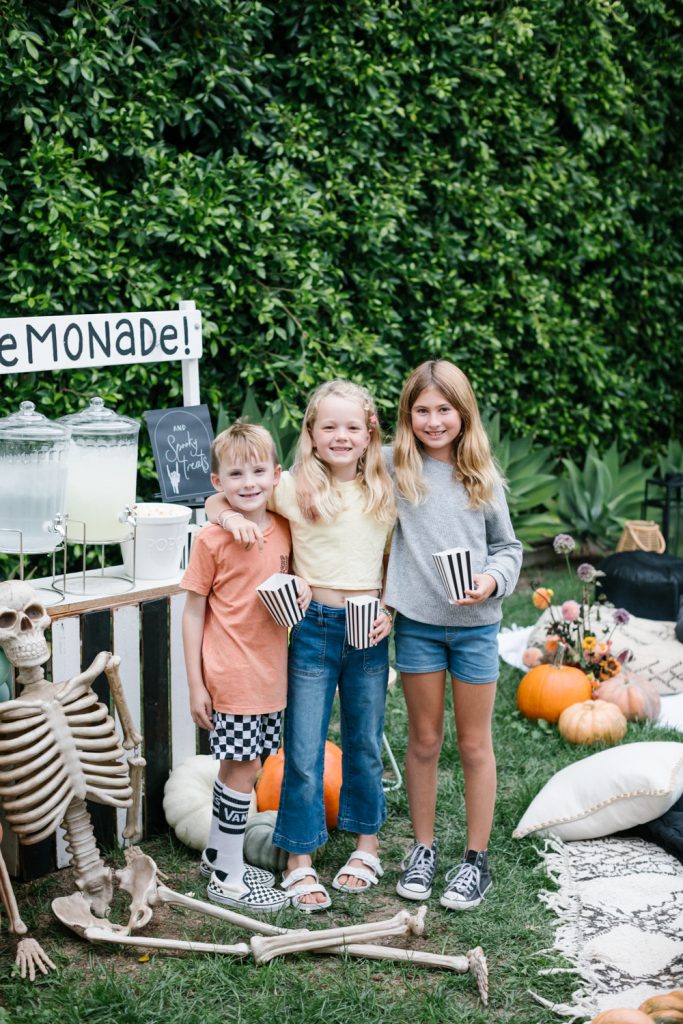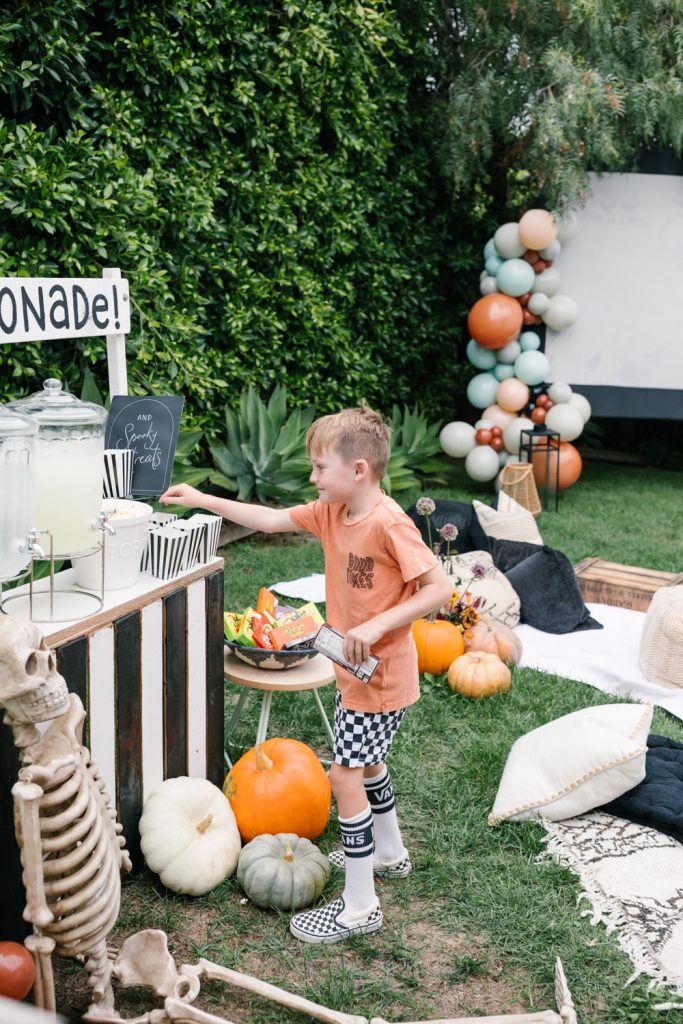 Caught you Cruz!!!!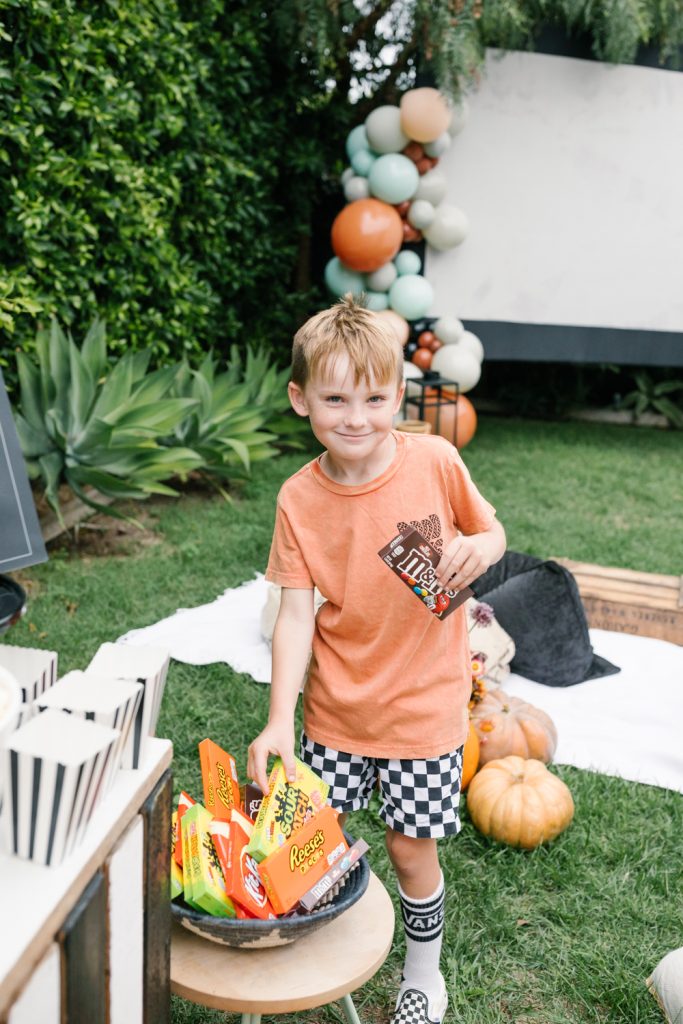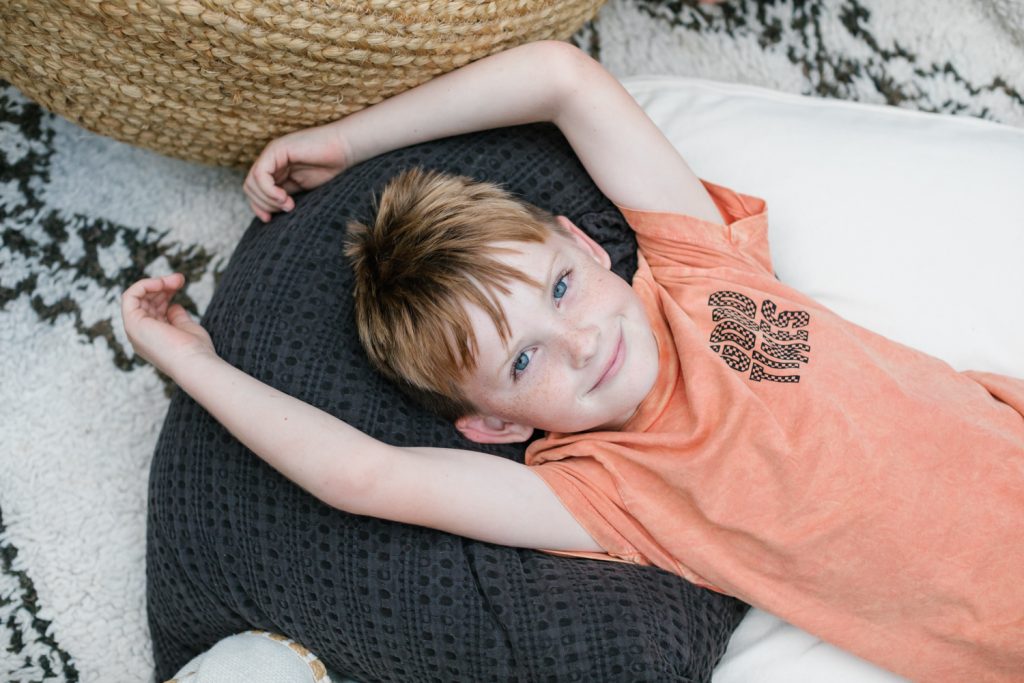 Just a few handsome dads and their littles!!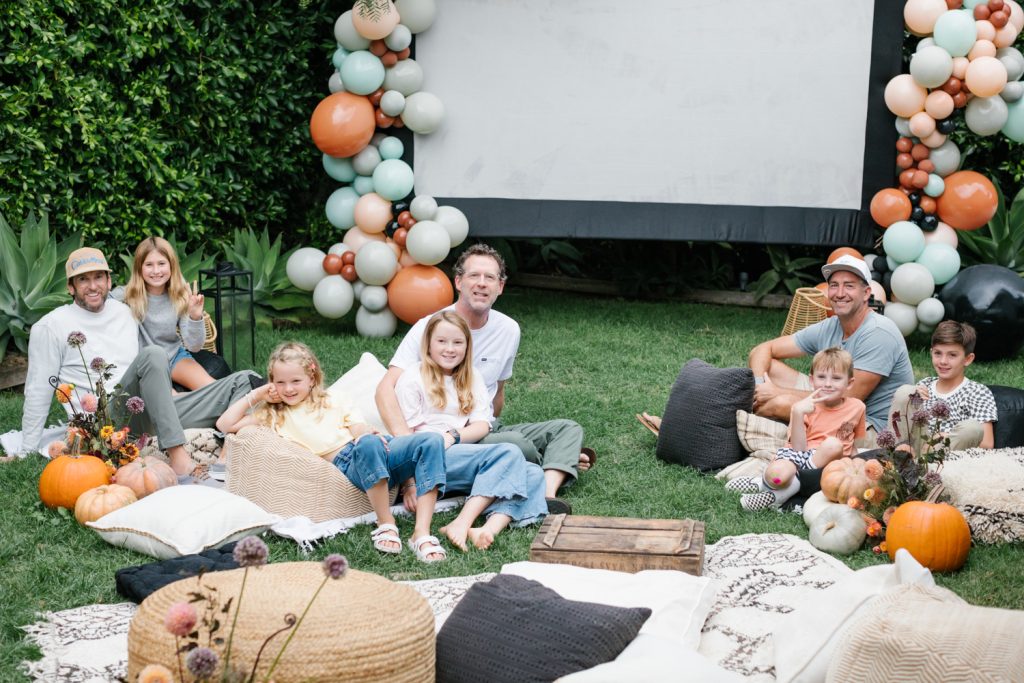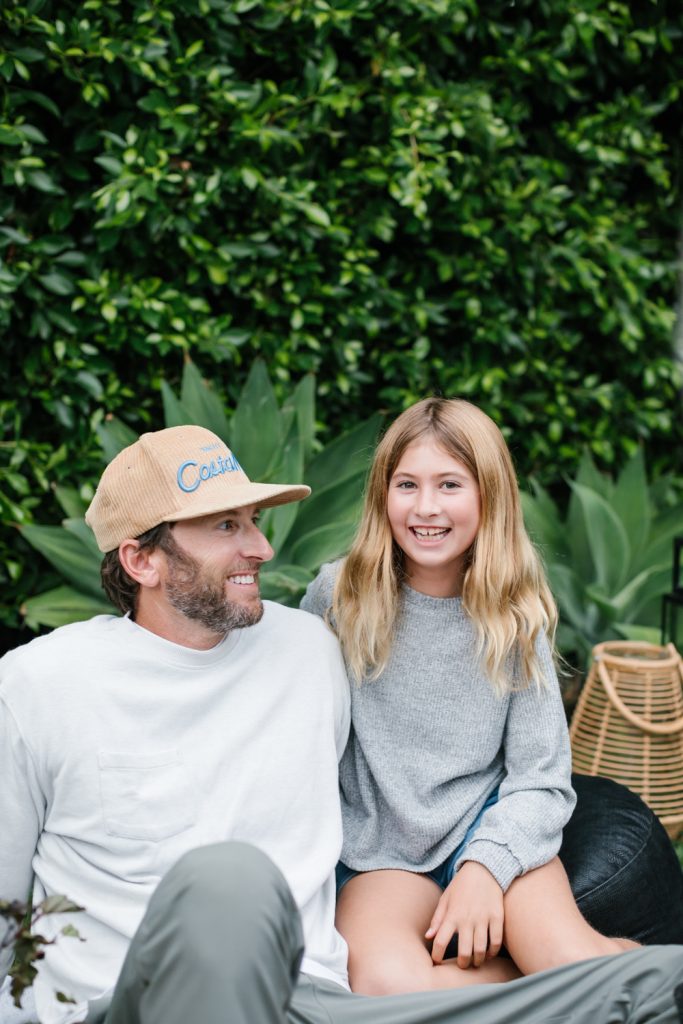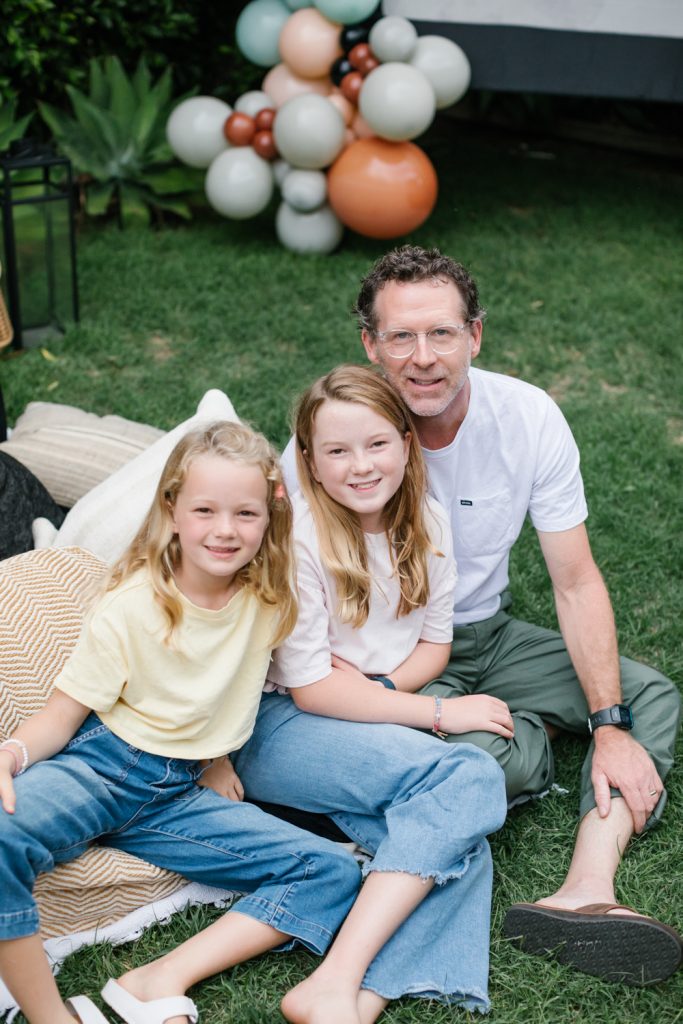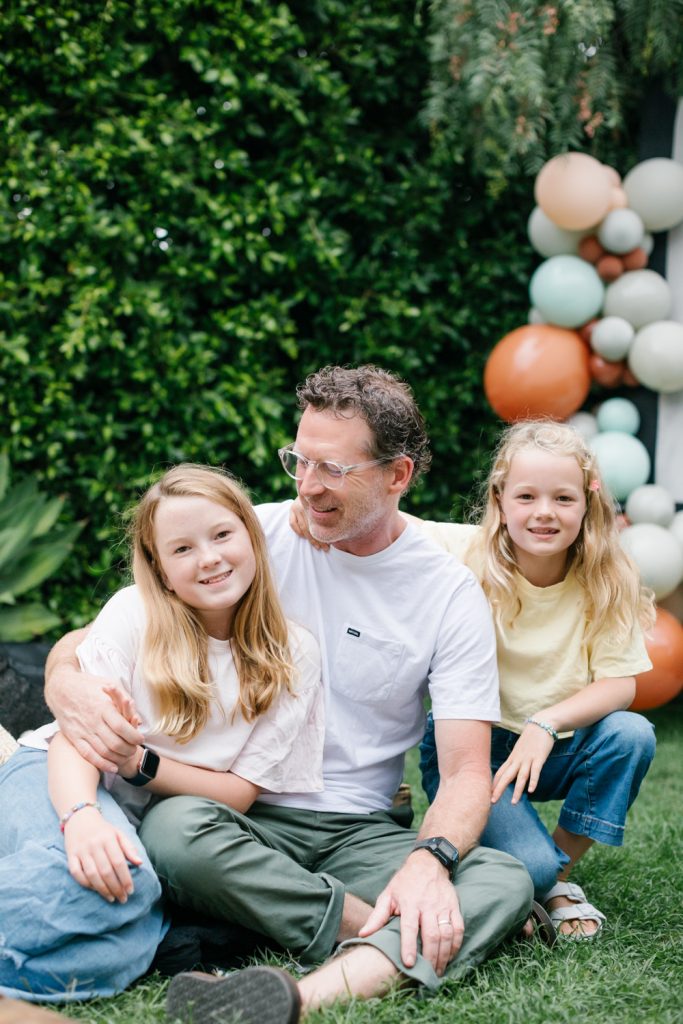 And a few kiddos getting silly!!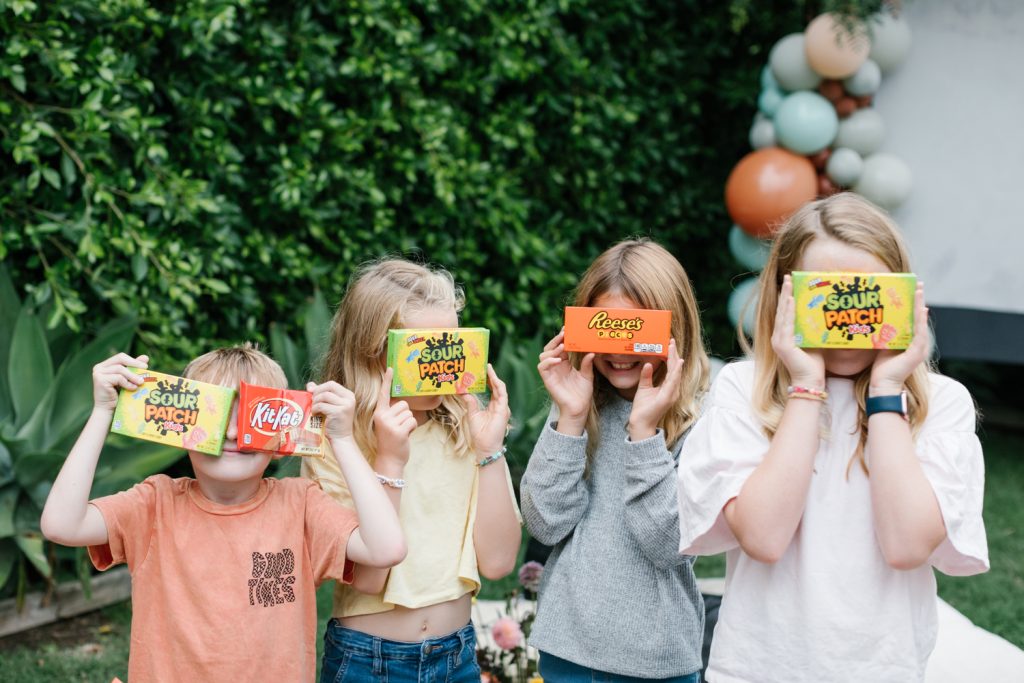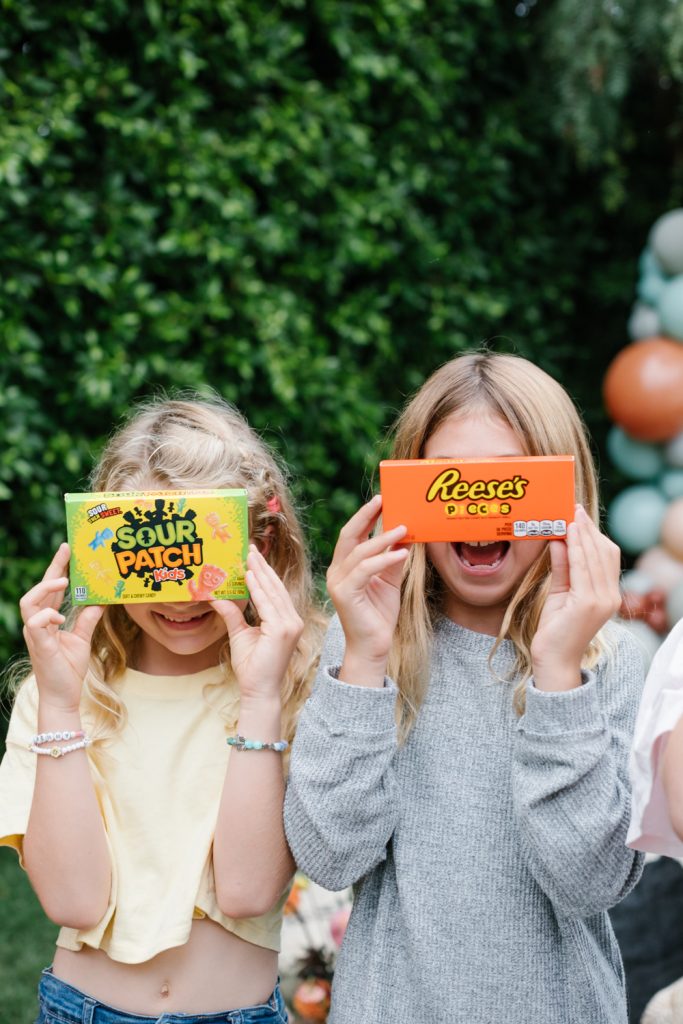 It was such a great night, I love making memories like these for my family and our friends!! I highly recommend sharing the fun with your neighborhood and planning a magical night like this!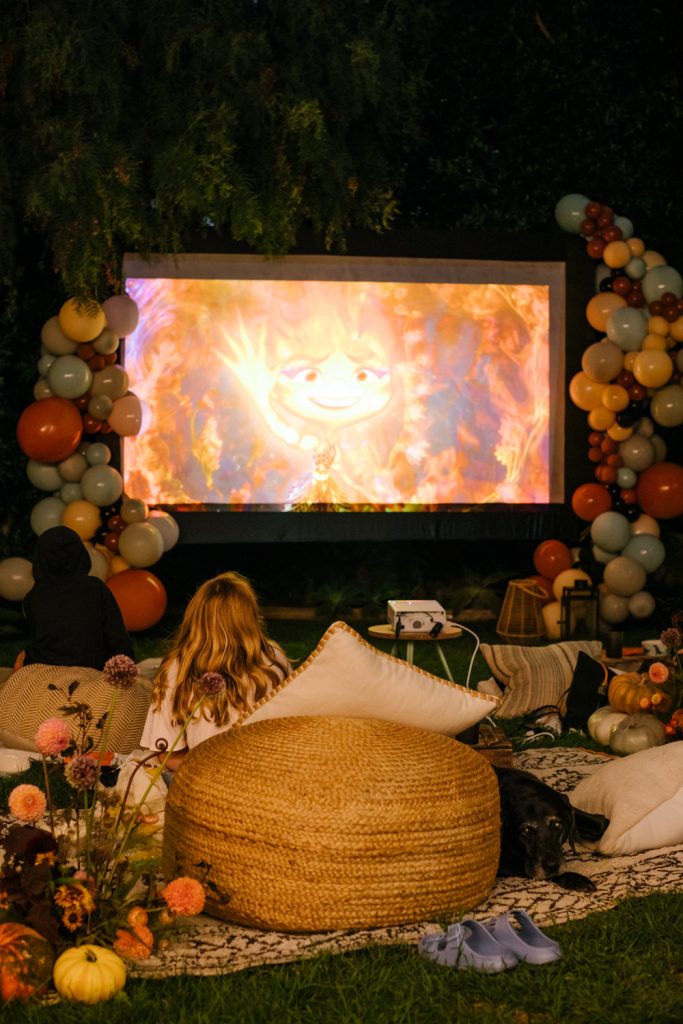 Shop this post below!

xx
Jacquelyn