---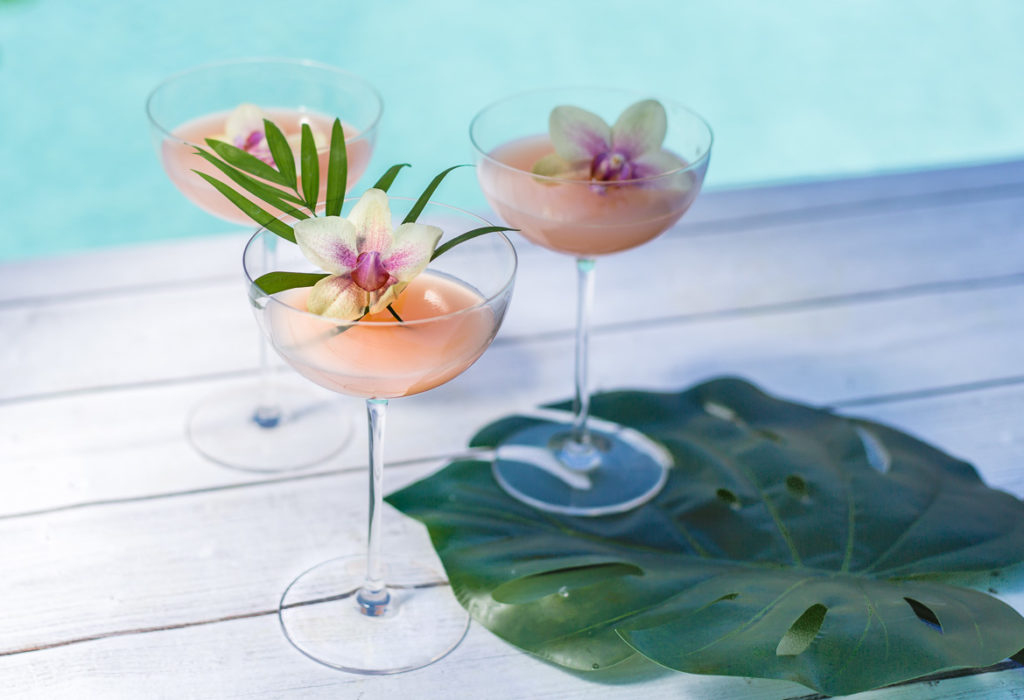 This past weekend, I designed a cute tropical flamingo birthday party that had me dreaming for some more tropical in my life. Well, thank goodness its tropical week here at Beijos. Jacquelyn and I had been yearning to do some fun tropical features this summer. There was just only one problem. We had way too many ideas! So tropical week it is! I don't think we are gonna hear any uproar about that. We narrowed down our favorites, and I'm sure you can guess my picks. Food + Booze. And, I also bet you can speculate which fruit was on my top list… yup, that guava goodness. Am I too predictable? Oh well, let's get a little coconutty over some guava, shall we?
Now, guava has herself some good time Sally friends to hang out with, pineapple and coconut. Together, these three make an entertaining trio that will have you convinced you are in Paradise, and not standing in line at the market daydreaming up a full day's tropical vacation from the cover of the magazine by the check out stand. And, finally snapping out of it when you realize the sandals in your day dream are mismatched cause you are staring at your own sandals.
Your own sandals that are on your feet in public, mismatched. Awesome.
Photography by Candiss Koenitzer
The GCP
The Guava Coconut Pineapple Cocktail

In my day dream, I was laying in a hammock with my pals, no not the pineapple and coconut. I have real friends, I swear. We were sipping on this pretty pink cocktail and cracking up about how Judy just tripped in front of this guy named Scott. She clearly had too many cocktails.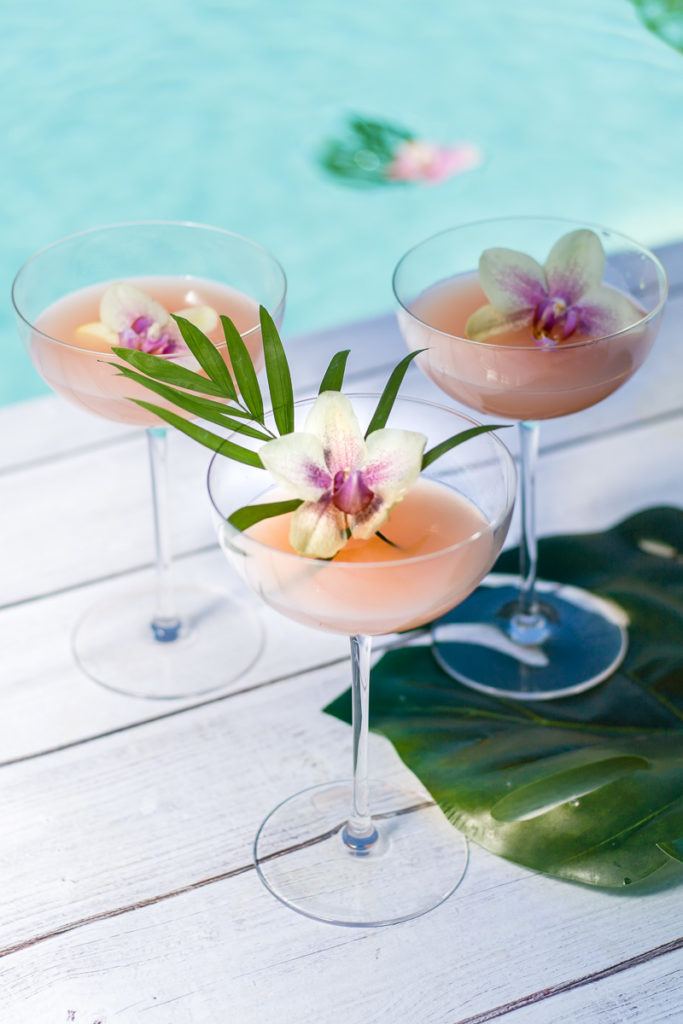 Surrounded by coconut and guava trees, but no pineapple. Not sure why there was no pineapple. Gazing at the emerald- blue waters, and enjoying that cocktail.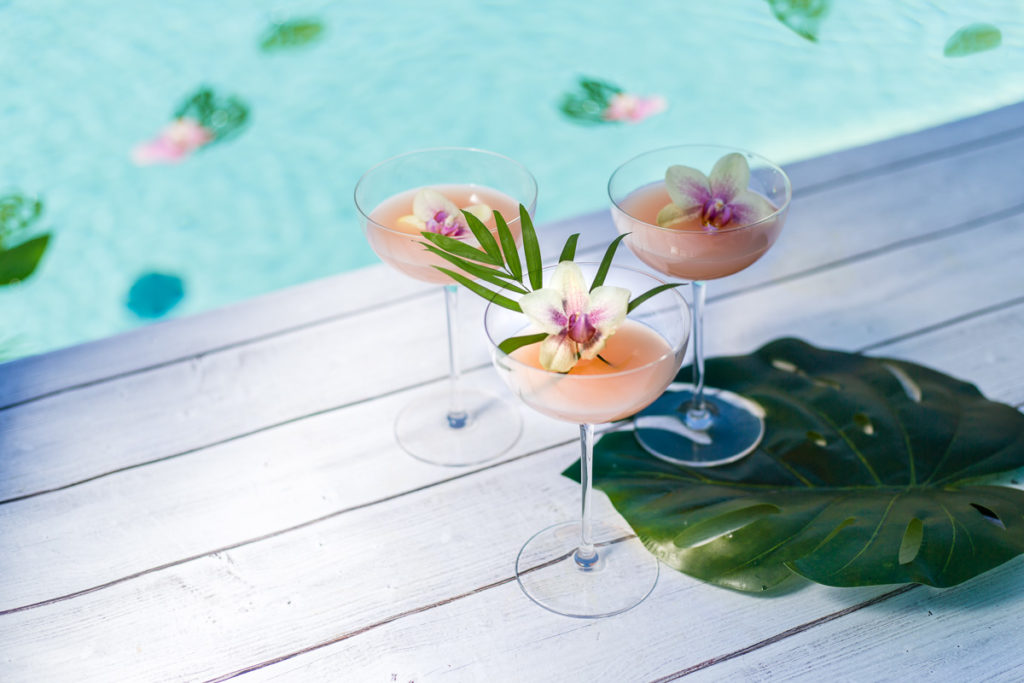 Then, a coconut hit me on the head, and there I was in line still in my mismatched sandals and my Judy organic eggs all over my feet thanks to my 5-year-old who was thinking he was a big boy attempting to act cool in front of our checker, Scott.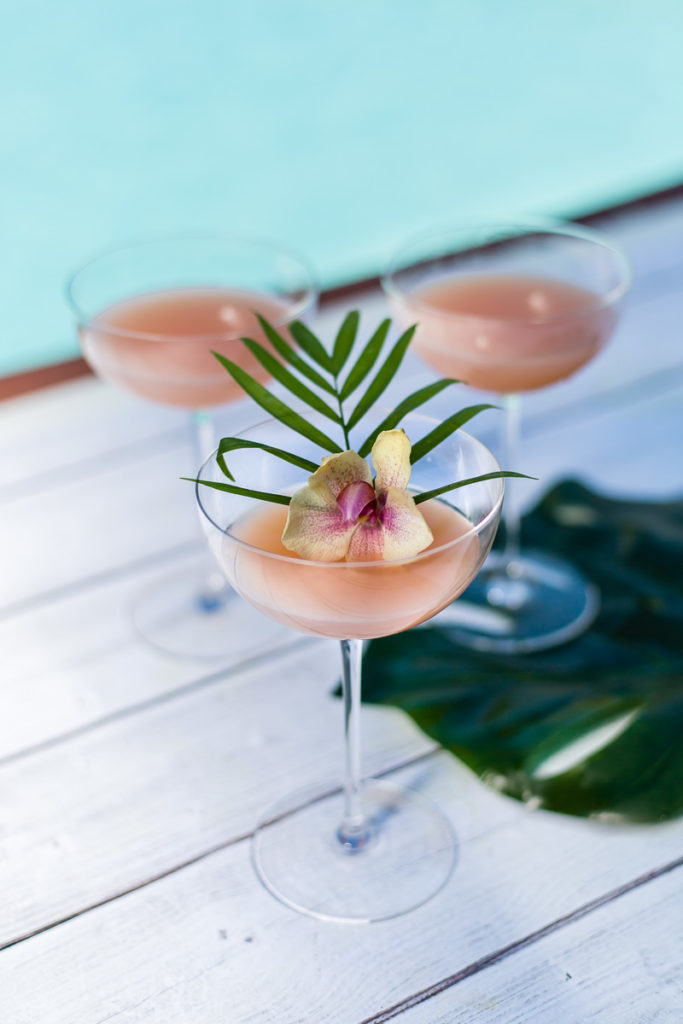 I had no choice to come up with this cocktail that made me look like the mom of the year. This cocktail is a keeper. It literally is a vacation in a cup. Add an orchid for complete vision, and turn up that vacation island playlist for true mood setting. I would say go outside and enjoy by the pool, but it's 110 out there right now so a couch in the air conditioning will do.
xx
Abby