I'm so excited to share with you today, Catherine and Sean's engagement session that took place at Haiku Mill, where Old World meets natural Hawaiian splendor. She is our newest Beijos Bride, and you will definitely want to follow along with this pretty lady and her journey to the aisle! Plus, she is also one of my besties so this story is just that much more special. You will totally fall in love with this story, and the cute couple behind it.
Cue the romantic movie!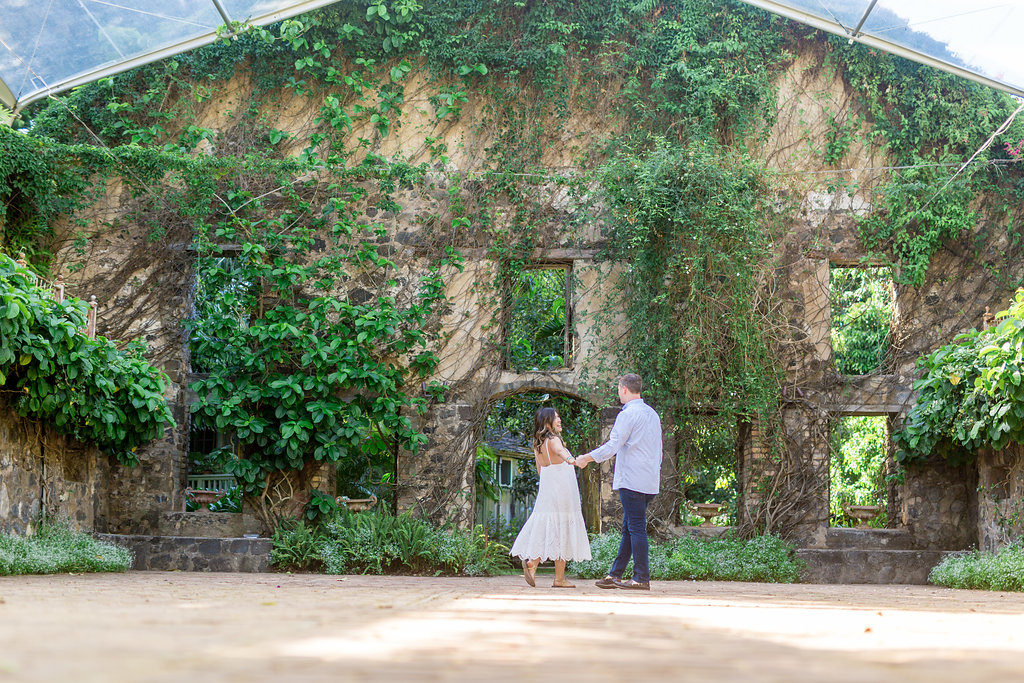 Photography by Engaged On Maui
Take it away, Cat!
Hi, Guys! My name is Catherine and I'm recently engaged! I live in San Francisco with my fiancé and our two sweet pups. I work in tech and love the hustle and bustle of this town.
Sean and I met at our old job; we were co-workers, in fact, he sat bird's eye view of me for 2 years. So I'd say he was hard to miss. The engagement!
Before I can gush about that, let me take you back a bit. Once upon a time, I was looking through a bridal magazine (as one un-engaged person does) and stumbled across a photo of a place that looked like a dream. I cut the image out, tucked it away in a notebook, not taking note of where the place was and not until the digital era came along did I find out that the magical place was Haiku Mill in Maui. Fast forward, to one of our trips to Maui- I found out that Haiku Mill offered agricultural tours and signed us up. Unfortunately, the day of the tour, we encountered some traffic and missed the beginning of it. We were able to walk the grounds where I fell even more in love with the space. Needless to say- this was not the day we were engaged.
Fast forward again to

9 months later

, Sean and I have headed to Maui again. Unbeknownst to me, my sweet boyfriend had a surprise plan to propose to me at the very place I have dreamt of getting married, Haiku Mill. He conjured up an elaborate lie convincing me he had been introduced to the owner of Haiku Mill and set up a private tour for us. Little did I know, he was scheming to propose. At one point during our "tour", the gal showing us around disappeared to turn on some chandelier lights, and the next thing I know I turn around and Sean are on his knee! I couldn't believe it! I had the surprise of my life. A few moments later I noticed from the corner of my eye a photographer that he hired to capture our special moment. He did so good! I will forever cherish these special moments!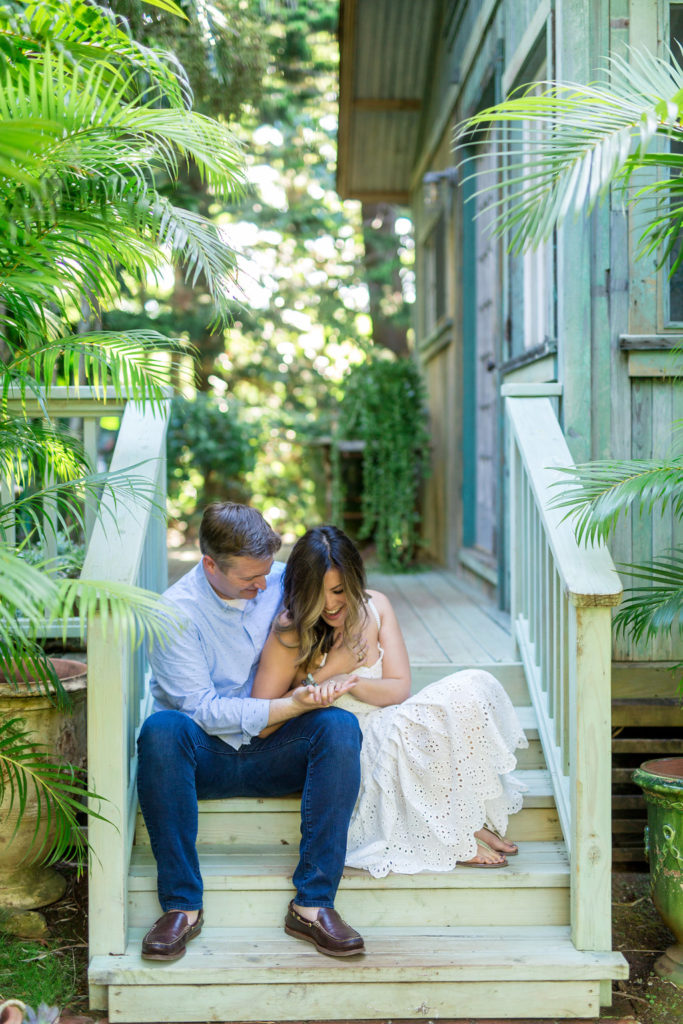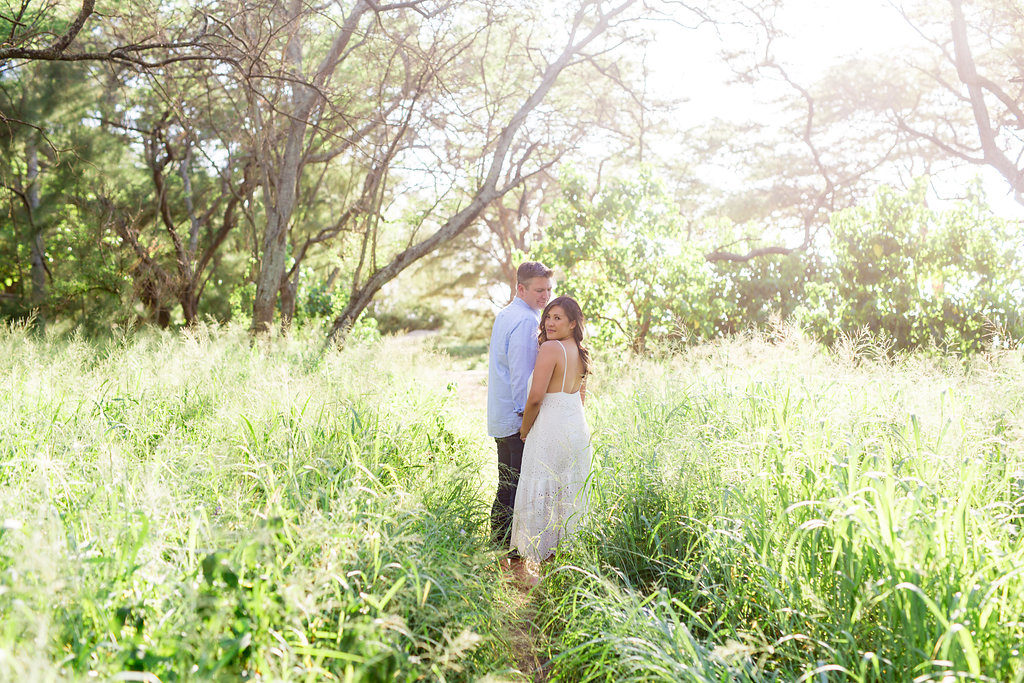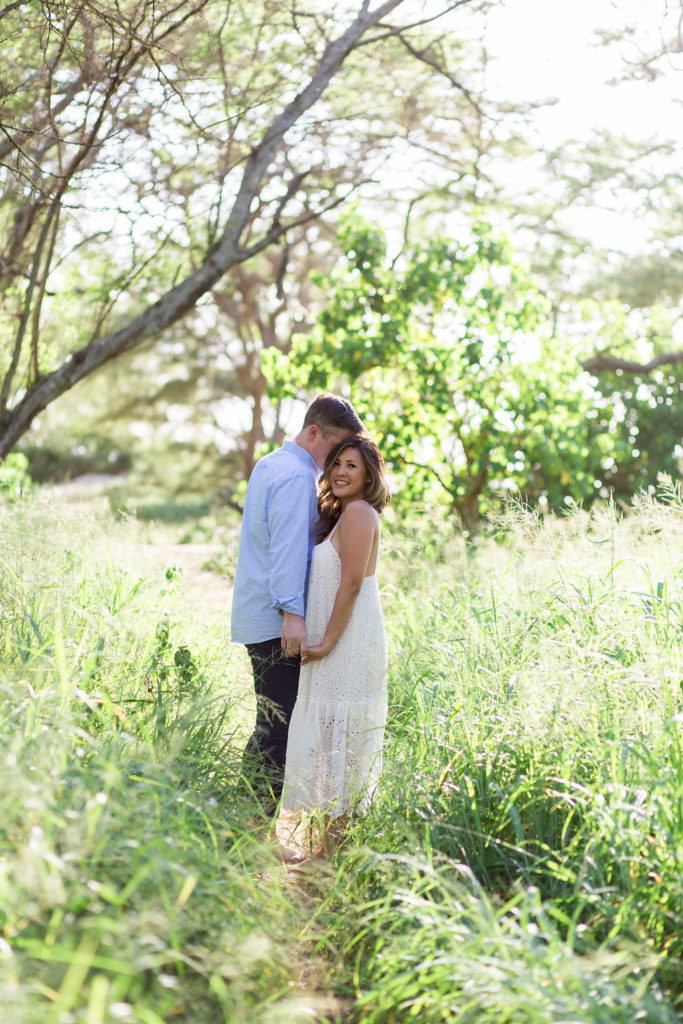 And the ring…I mean, it's beyond anything I've ever imagined! It's absolutely stunning. I catch myself gazing at my hand. It's so sparkly, I can't stop looking at it. Baby did good. REAL good. The venue is, of course, Haiku Mill in Maui. It's the dream becoming reality.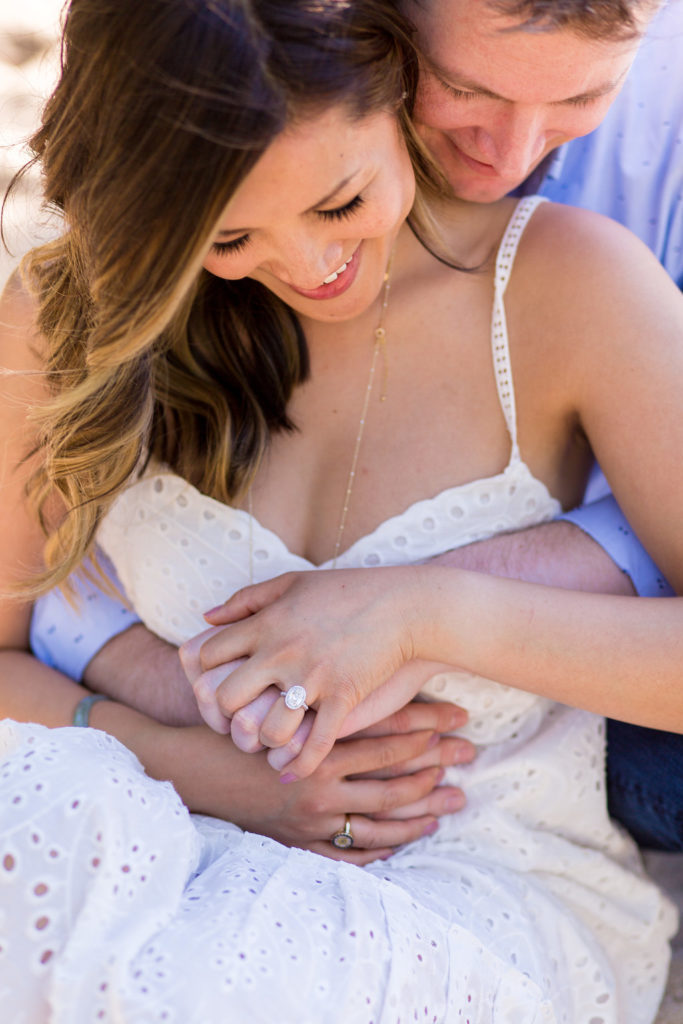 Parting words from the bride to be…
Maui is Sean and I's happy place. My hope is to share our sentiments with our friends and family and that they all experience the same joy and happiness the island brings us. We are over the moon to have all of our loved ones join to see us through the next chapter of our lives.
xx
Catherine
Beijos Bride
SaveSaveSaveSaveSaveSave
SaveSave