Keeping up with our tropical vibes this week, I had to jump on the tropical style! When I work on the design of an event I find inspiration everywhere. Whether it's in a restaurant, when I travel or through fashion, it really is everywhere. It's fun for me to incorporate all of these aspects on our blog, especially on a week like this where we have the same theme. Showing off how to incorporate tropical vibes in your life from travel, to style to food! It's pretty crazy how each thing can spark an idea for the other.
Fashion has always been one of my favorite aspects of our blog. It's not something we post about a lot but I love trying new styles and being inspired by what is out and trending. At this point we've done quite a few tropical parties and photo shoots. It's a trend that just won't quit, and I'm not mad about it! Goes the same in the fashion world, tropical is here to stay! So here are a few of my picks of what I'm wearing right now, along with a bunch of other tropical inspired goodies to shop at the bottom of the post!
All photos by Alison Bernier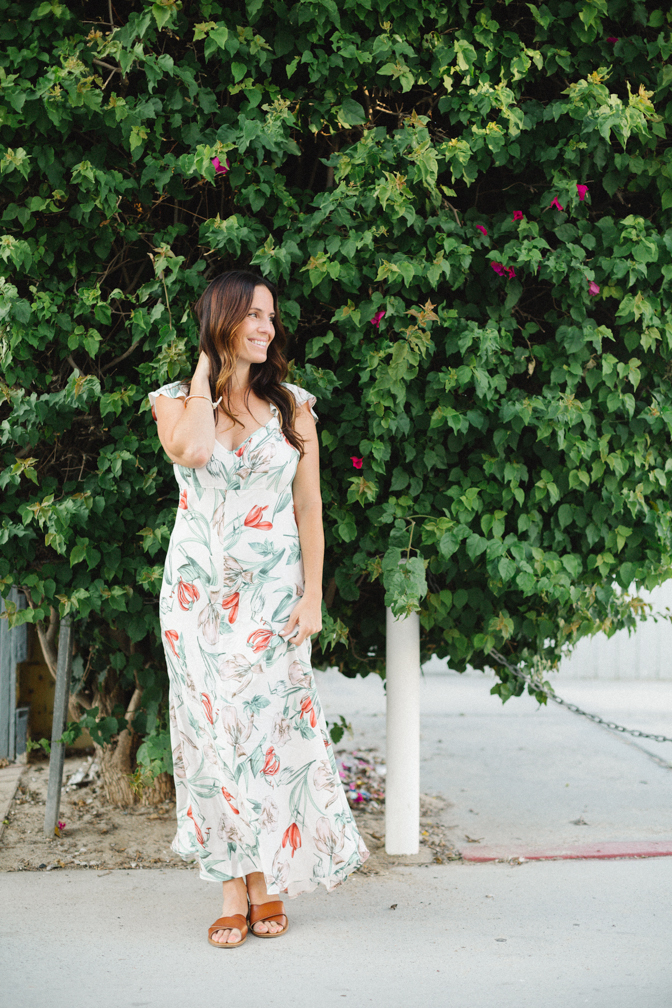 There are a lot of tropical inspired dresses out there and some can be a little much… This ASTR dress is so understated tropical, which is what drew me to it. I always love a good white dress, but this print is so pretty and not in your face tropical. I paired it with my favorite Target sandals and this Maslo bracelet that I can't get enough of.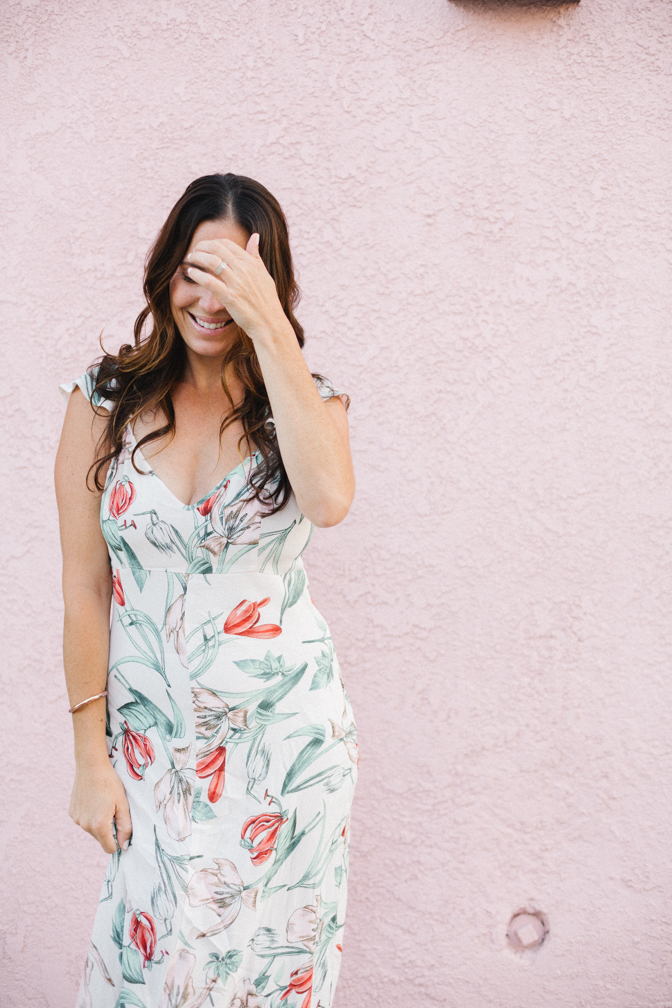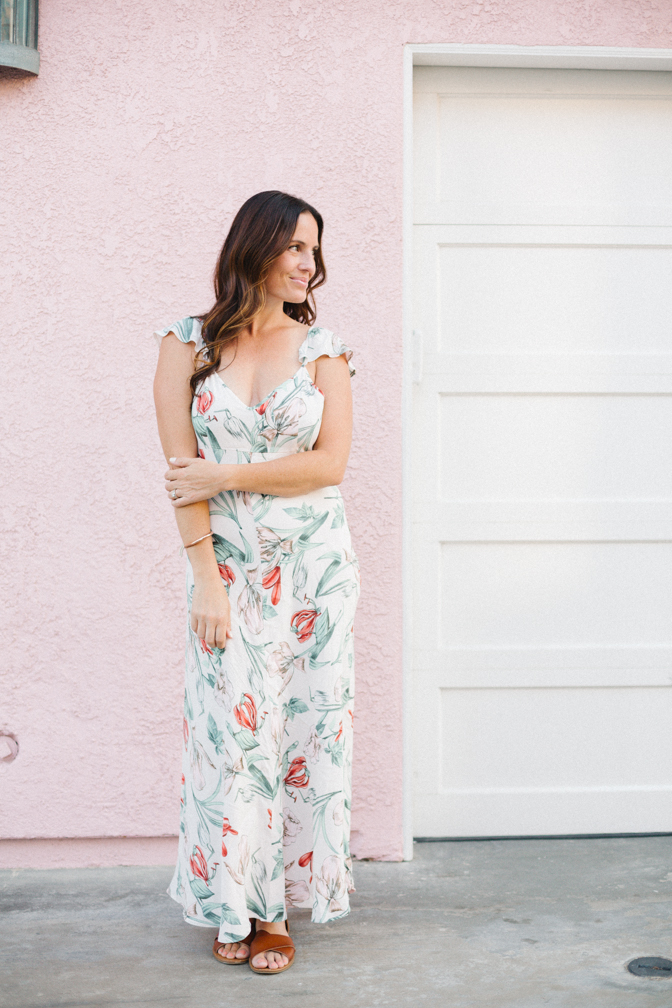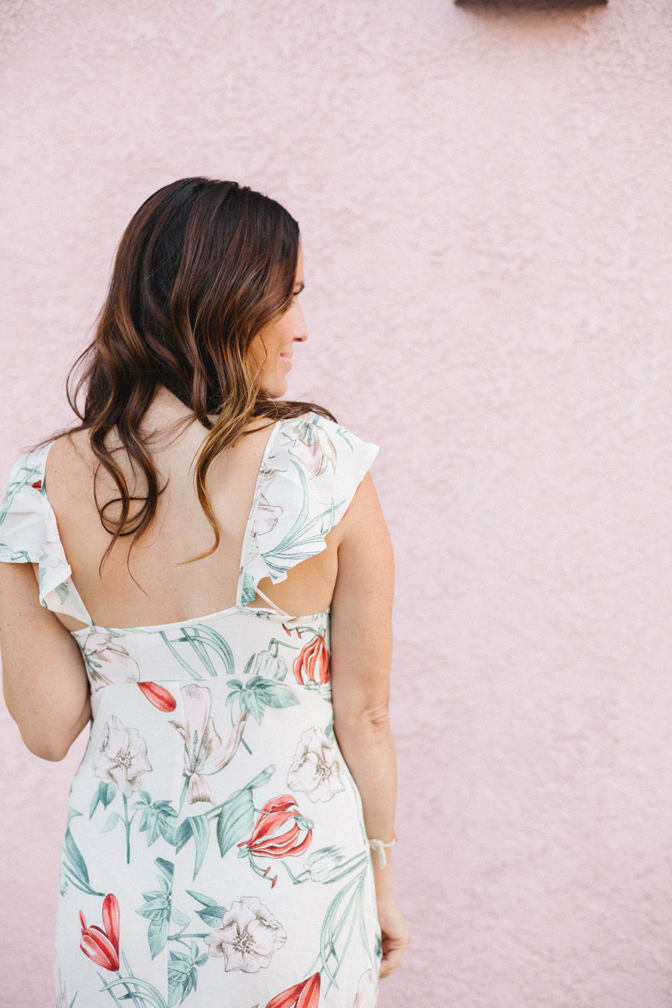 I've been eyeing the brand Double Rainbouu for a while now and took this blog post as the opportunity to try it! It was everything I dreamed of and more… It's a pricey brand for sure, but the quality is so nice. The feel of this shirt was amazing and I love how each print is so unique. Paired it with my "mom jeans" as my lovely friend referred to them – when in reality they are just high waisted people… My gold SALT aviators and my other favorite Target sandals ;)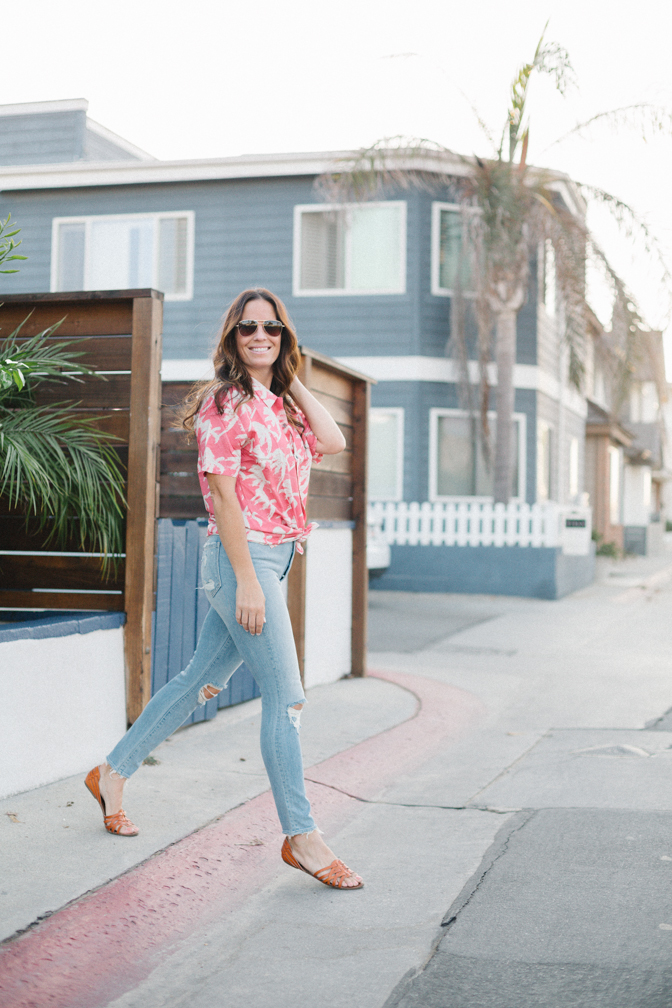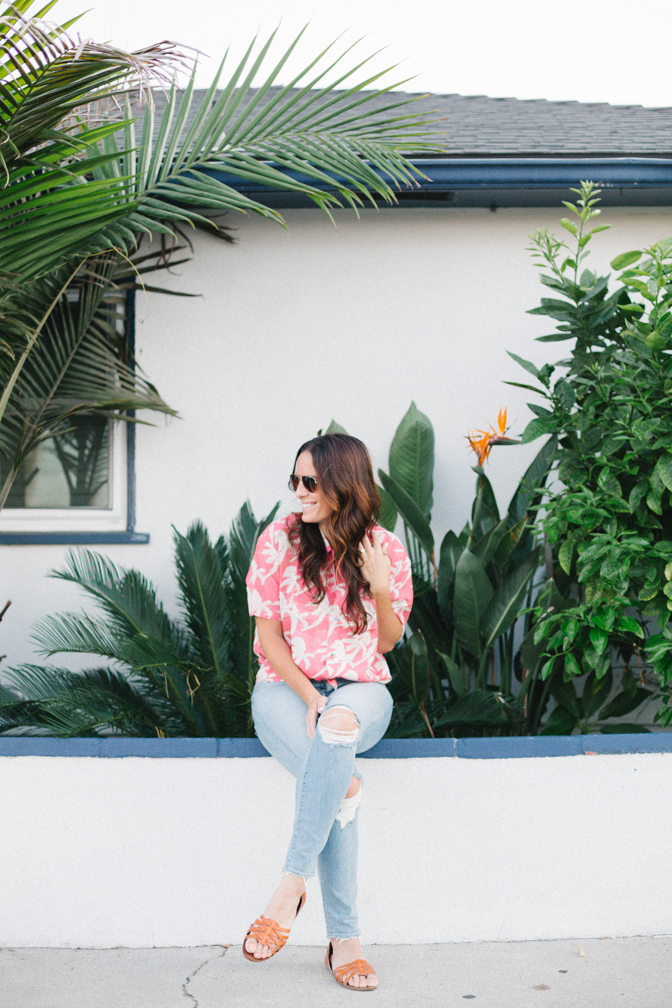 Last but not least is the statement tee, because well it says a statement! I bought this Mikoh tee in the Spring and couldn't find it available still, but there are tons of other great tees with block lettering out there right now! I wore it with this cute palm print skort – yes I said skort – from Show Me Your Mumu. They have a ton of great tropical options, this was just one of many!! Gotta wear my Vans in every style post too, just kidding…. kind of!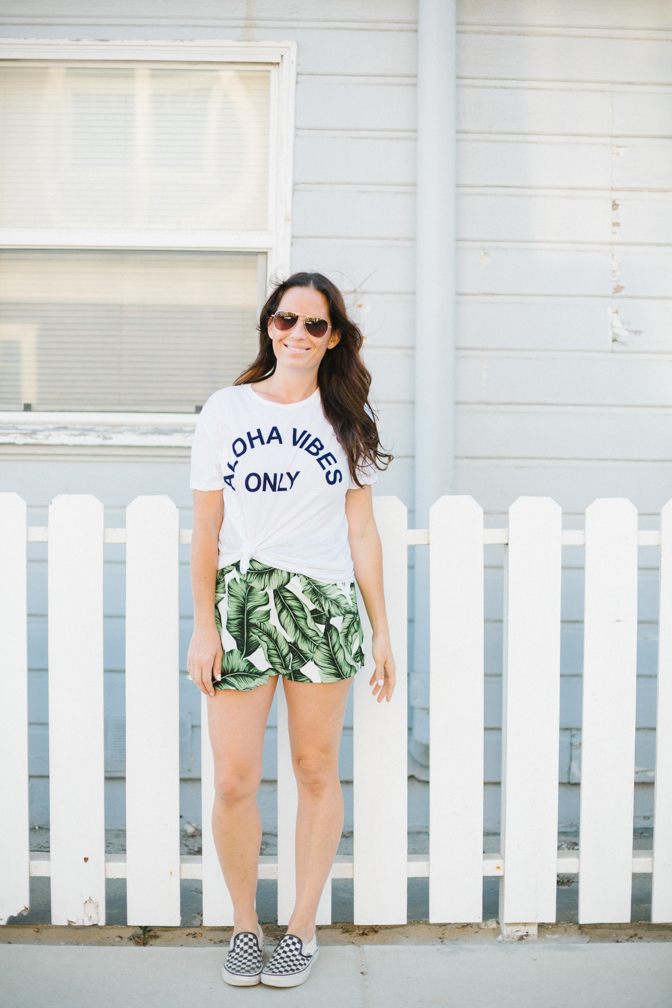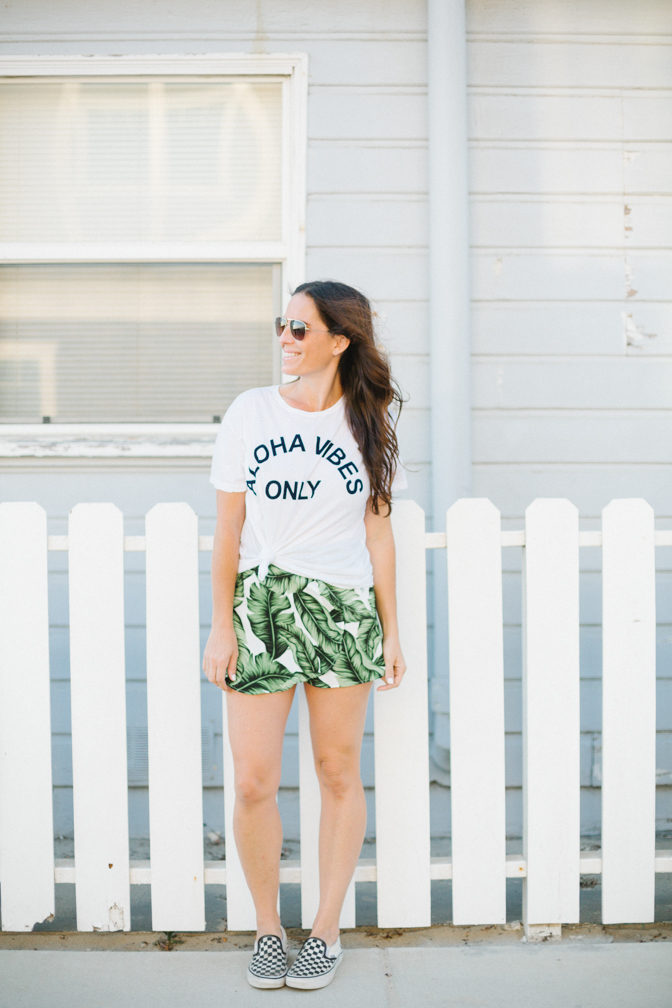 Now don't you feel like dressing in the tropical way?! Shop my picks below!!

Happy Shopping!
xx
Jacquelyn