Having a Halloween gathering this year? This pretty floral celestial cake is a great addition to add to your Halloween menu. By simply adding some dried flowers and black frosting, you have yourself a cake your guests will think you got from your local bakery. And the best part, it was easy to do and I even used a boxed cake mix. Shhh…

Scroll down to see how to do it , and you can shop all the items I used to make it!

Photos by Dayna Studios
---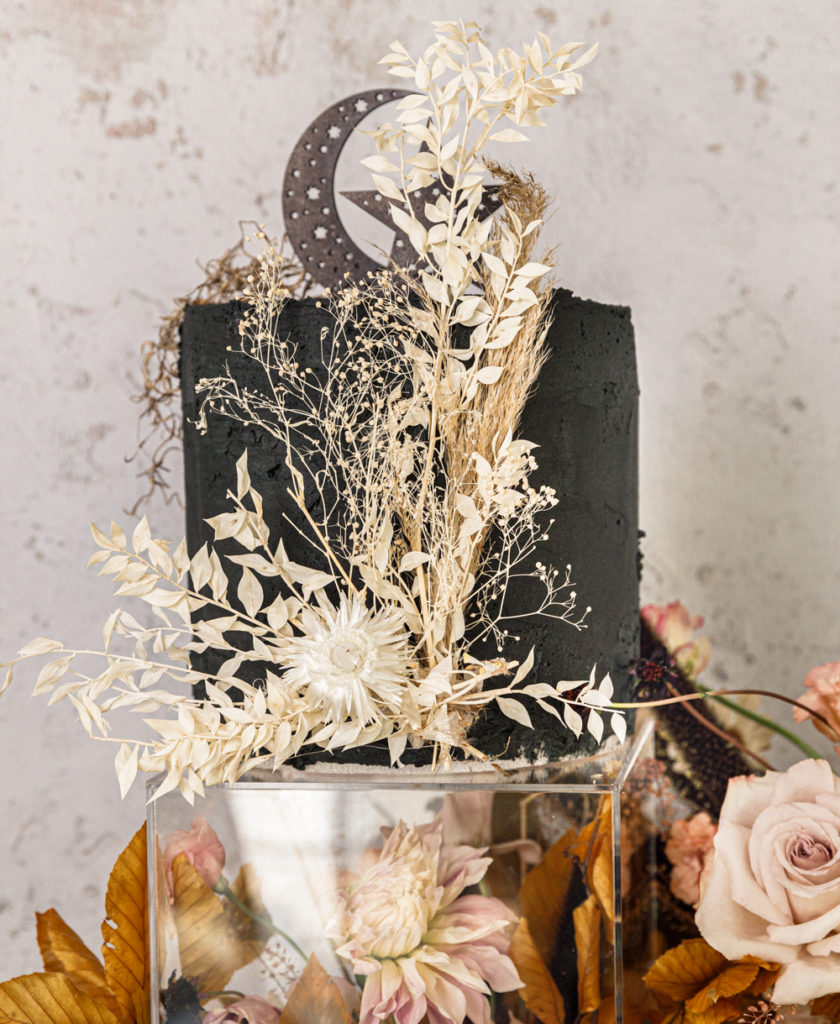 ---
W H A T Y A N E E D
B U S T O U T
---
I N S T R U C T I O N S

For the icing, all you have to do is add some black food gel coloring. Add a couple of drops and mix away. Keep adding more to get the true black color you desire. After you mix, frost your cake. Then, pop your cake in the fridge. This will set the frosting, and the frosting will get darker in the fridge as well!

For the fun part! Purchase some dried flowers. Etsy has a ton of shops that carry them. Make yourself a little arrangement. I can tell you that I did try to see if it would stick to the frosting, but that didn't work. I glued the arrangement together and then carefully set it in front of the cake. Almost like it is leaning on it. I then add some more dried flowers in to fill the empty gaps. There is no wrong way of doing this! Have fun with it! Lastly, I topped with the cutest Moon and Star toppers from David and Leanna, and some spanish moss for a little spooky detail.
---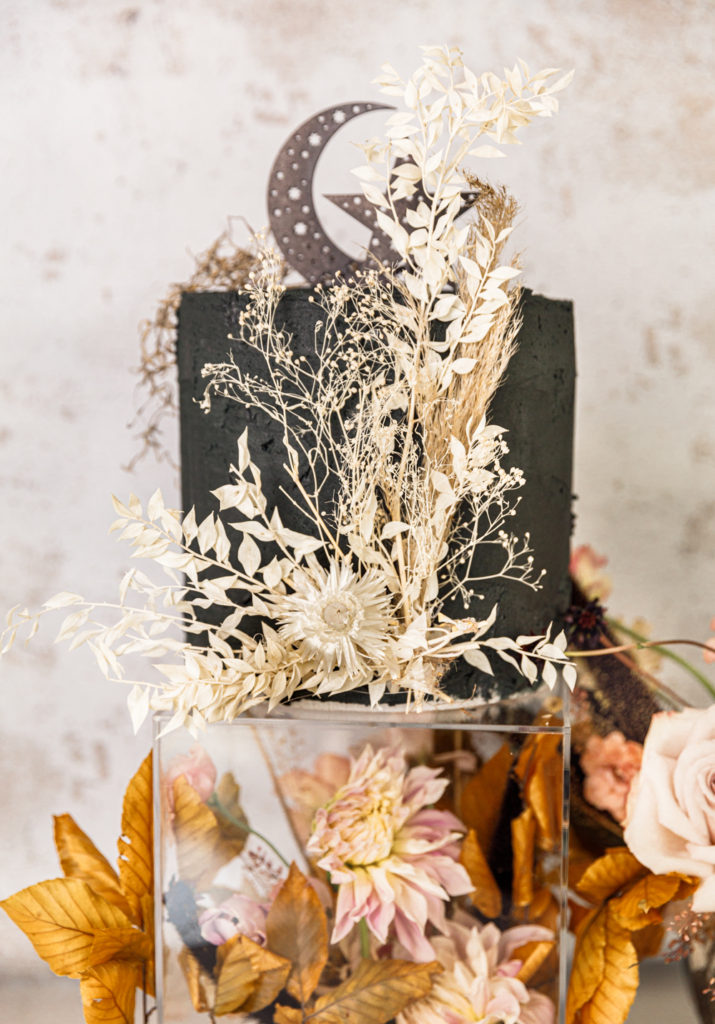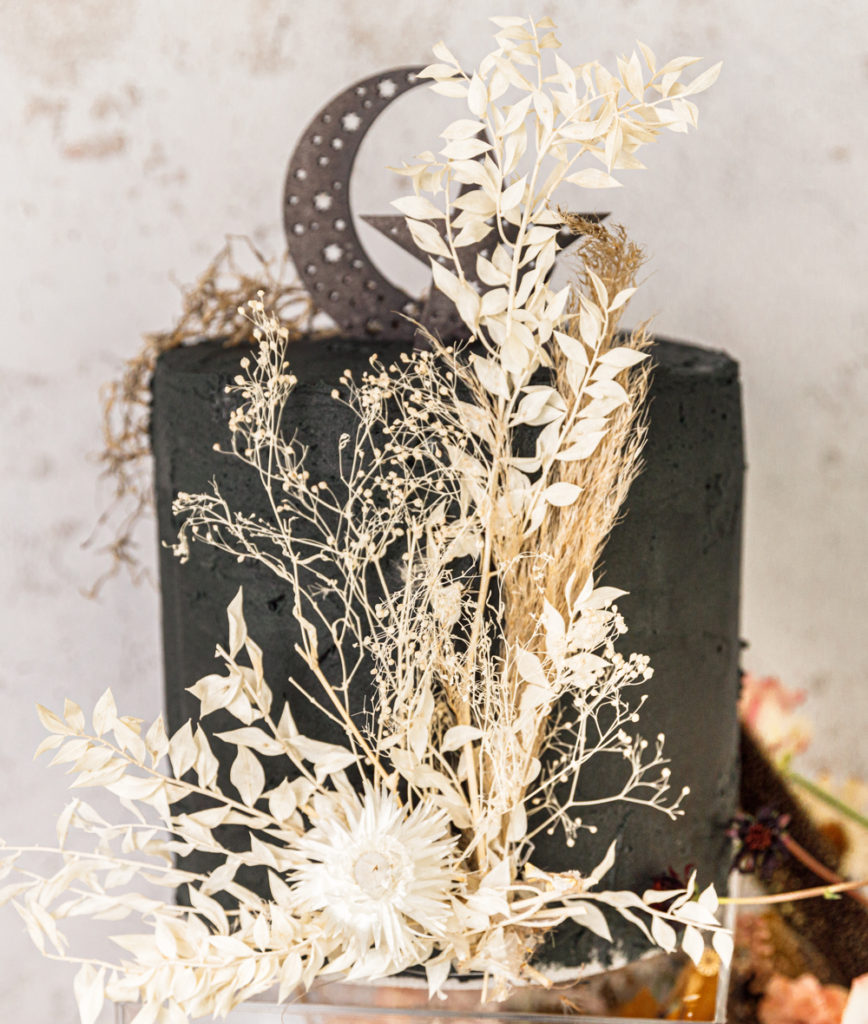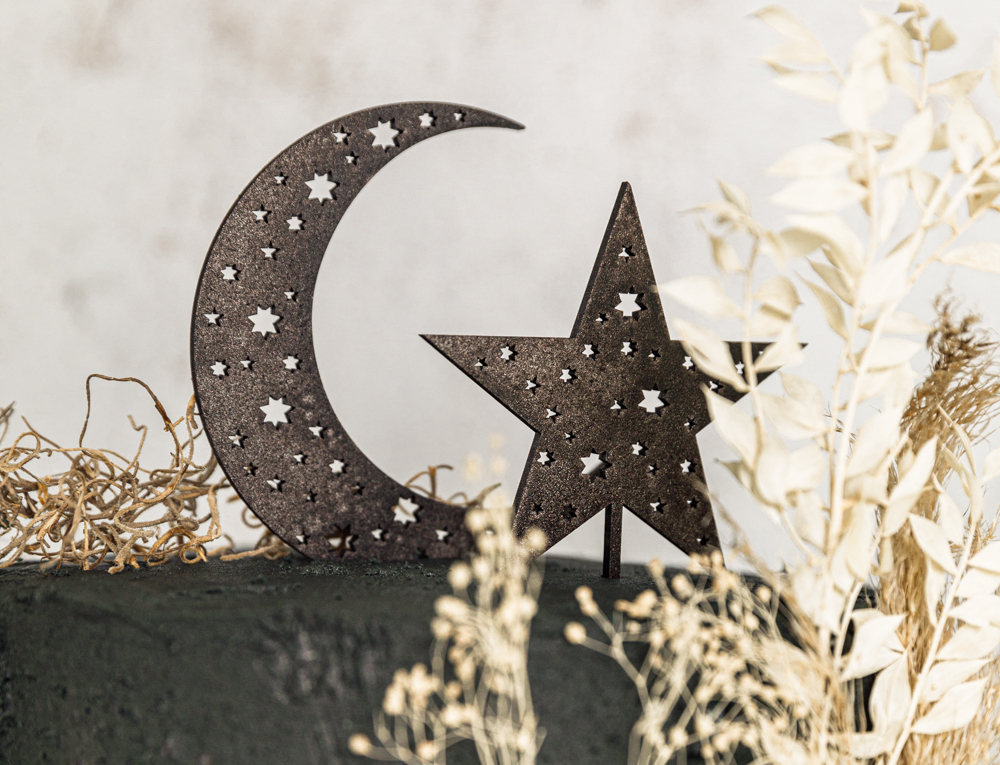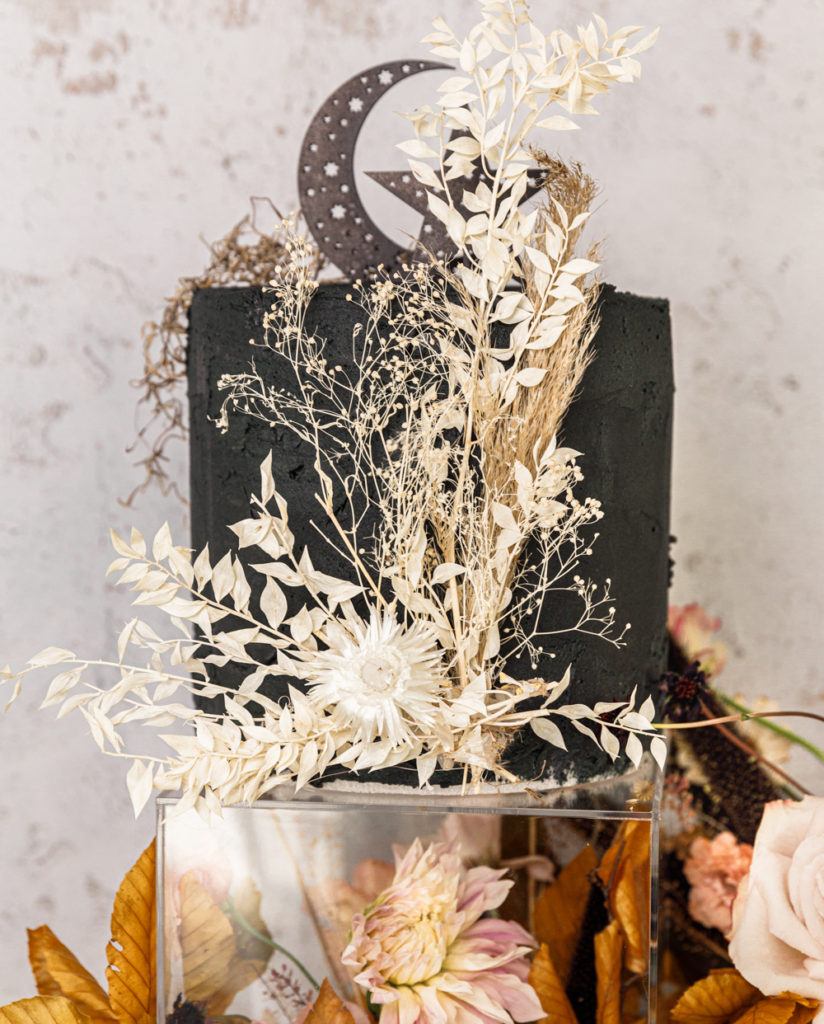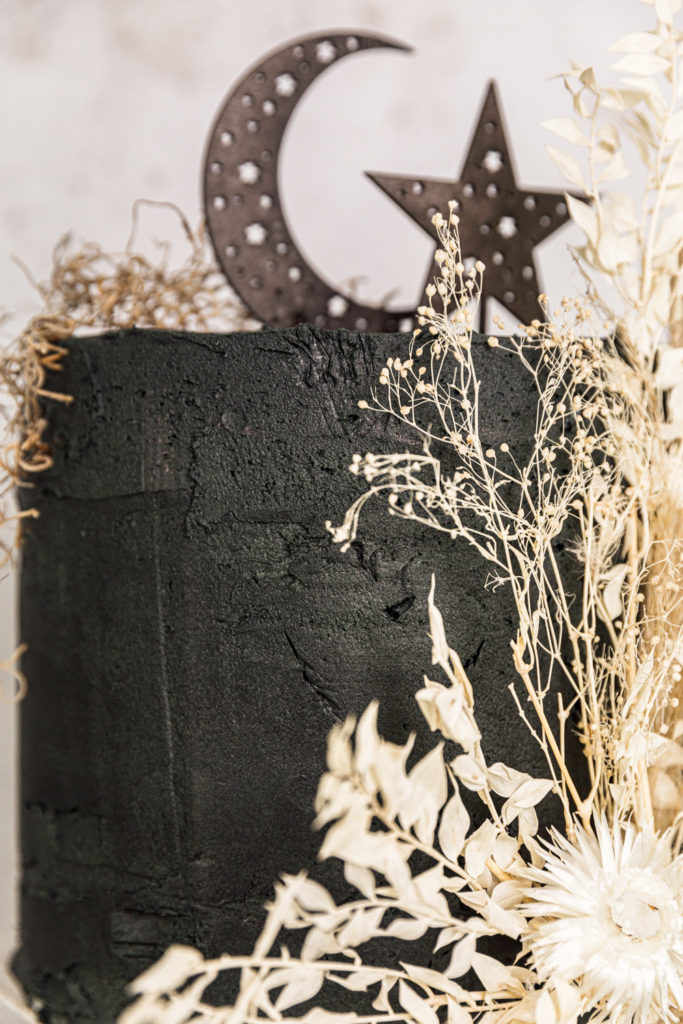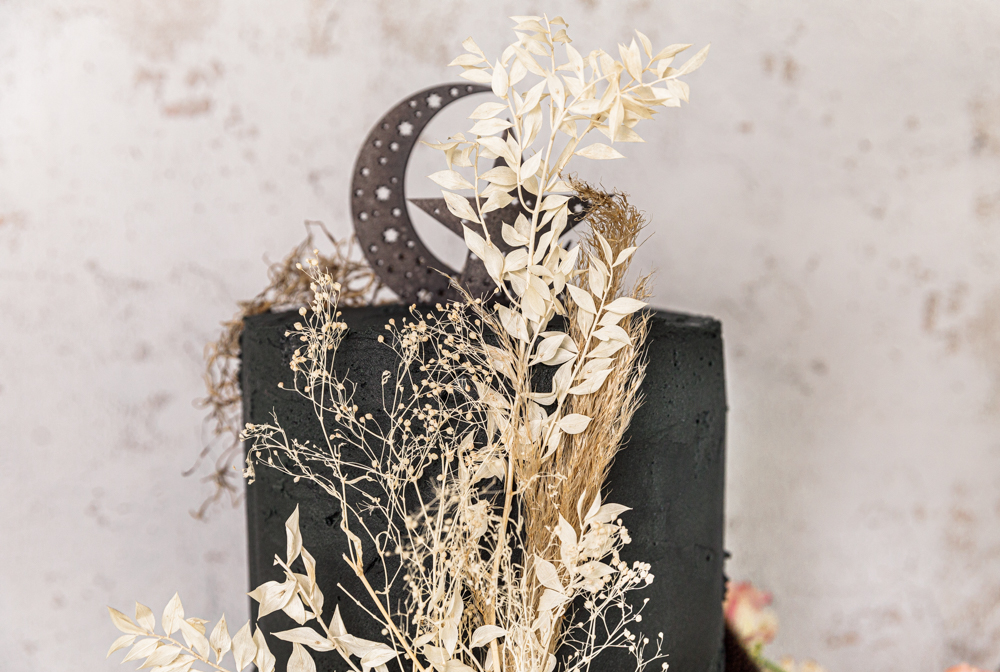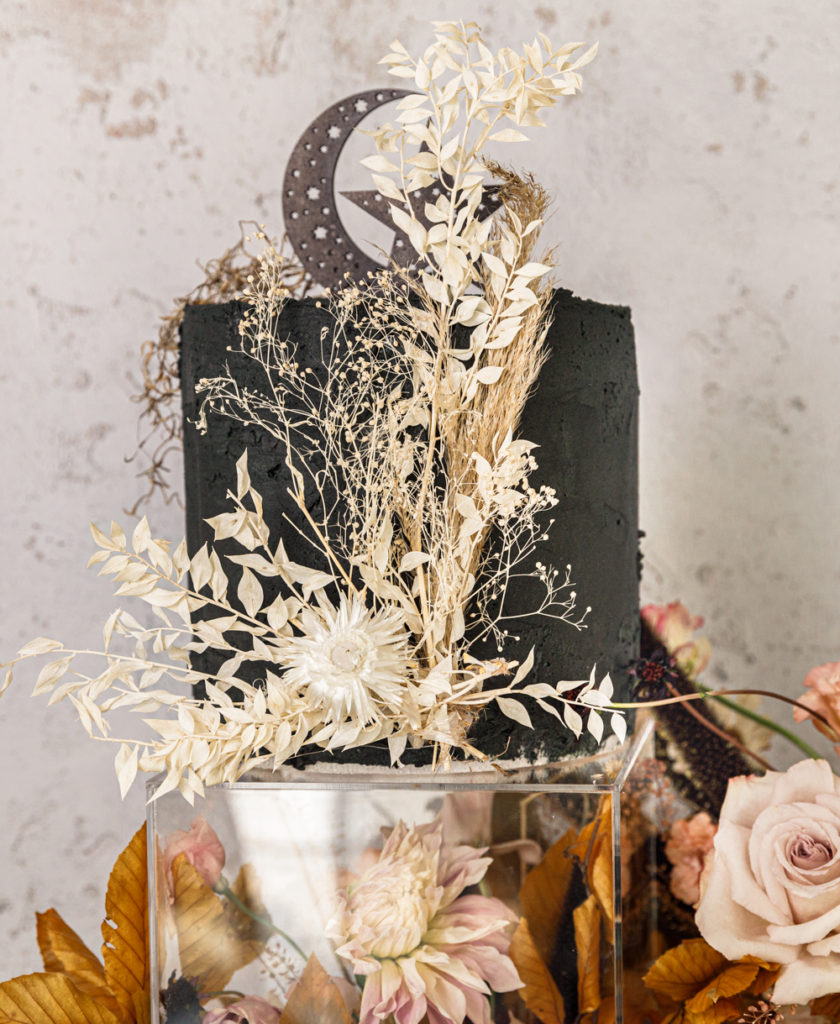 ---
B E I J O S K I T C H E N

xx
Abby