With the start of a New Year most of us are in the mind set to be healthy. Of course, it's always a challenge, especially when going out into social gatherings. Finding a yummy yet healthy place to eat out and get together with friends can be tricky, except if you go to True Food Kitchen! This is one of my favorite spots to eat because of their fresh and healthy menu and their vibrant atmosphere. I even have their cookbook in my arsenal at home and often turn to it for inspiration!
My friend Julia Wheeler and I wanted to get a few of our friends together to have a healthy ladies lunch and immediately thought of True Food Kitchen. They have an amazing private room for events that was the perfect space for us to host! It's picturesque and colorful, we just had to add a few personal touches to the table to make it even better! We wanted the colors of the table to reflect the vibrance of the food! Special thank you to our talented friends Twinkle & Toast, Wallflower Inspiration and Hostess Haven for making this table come life!
Beautiful Photos by Dulcet Creative
This lunch is also featured on Style Me Pretty Living today!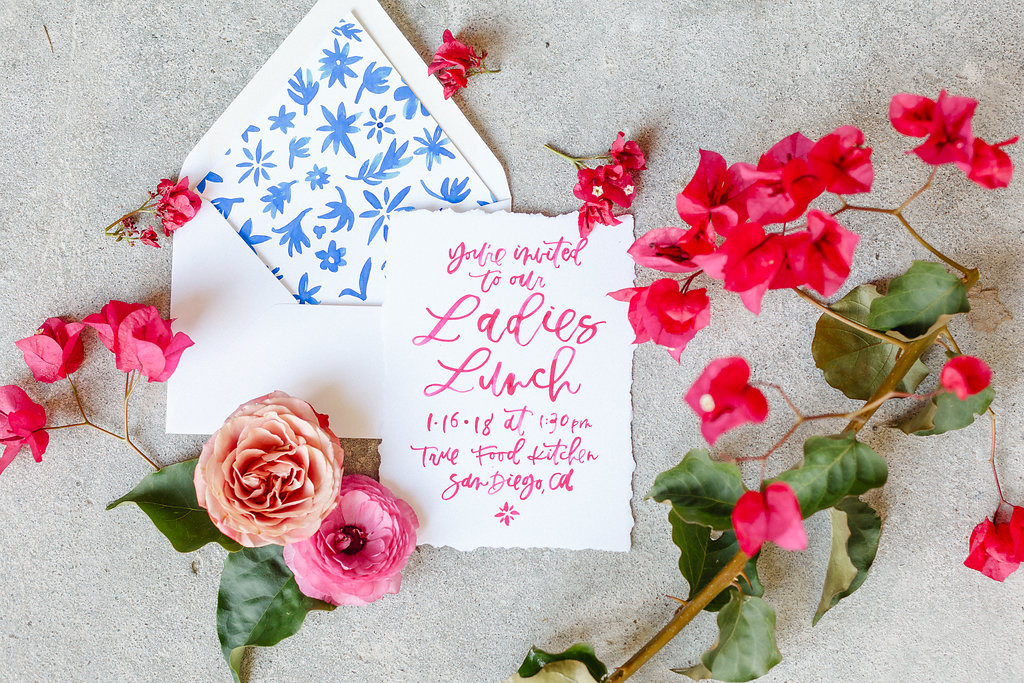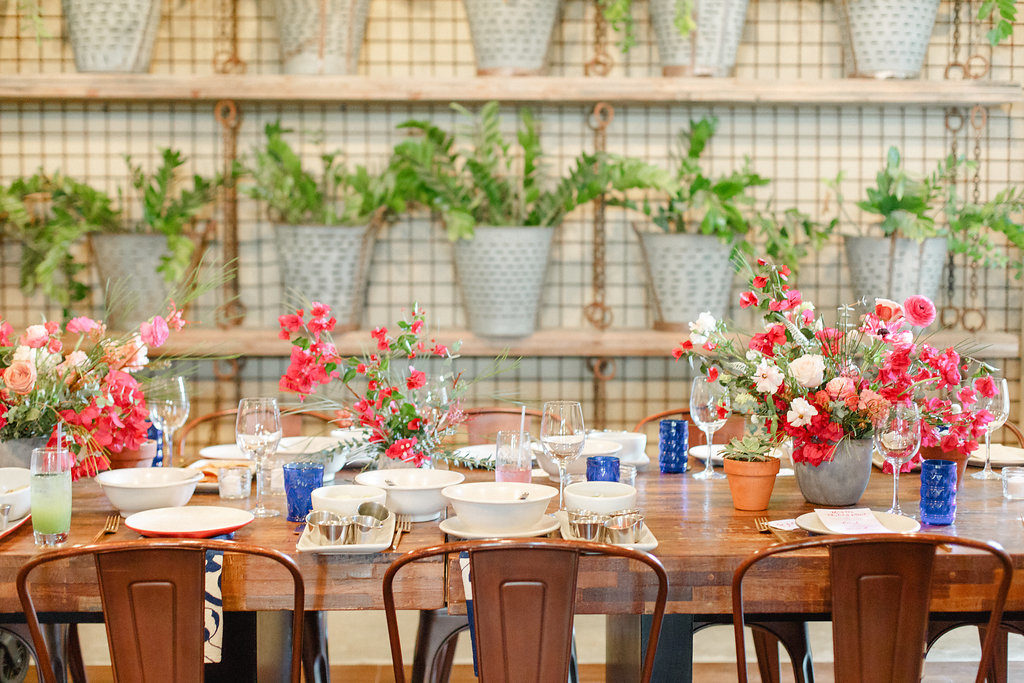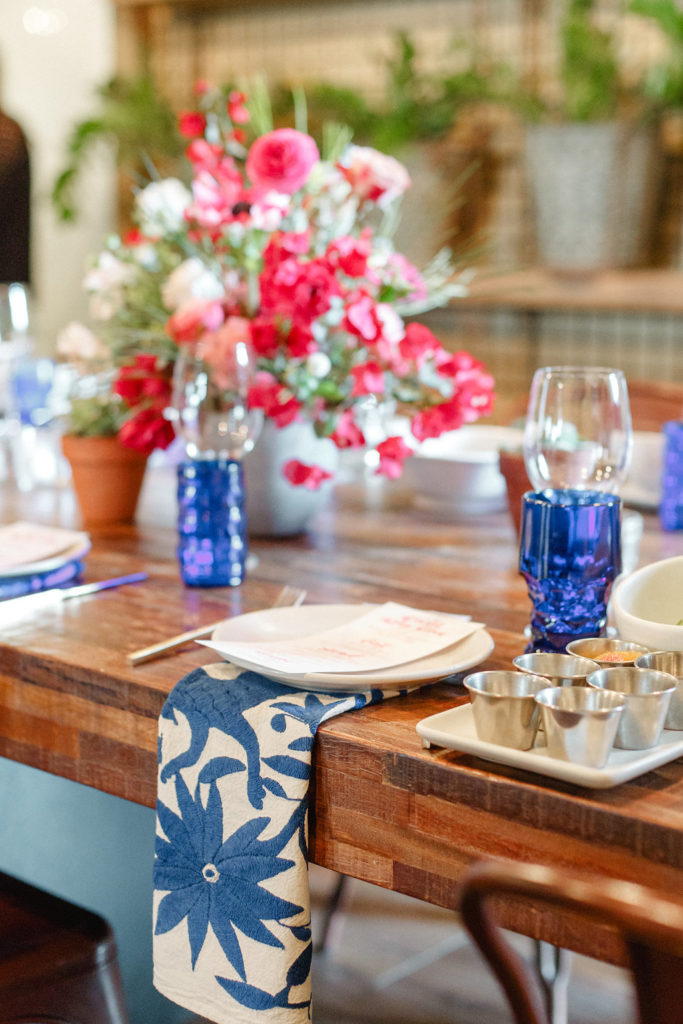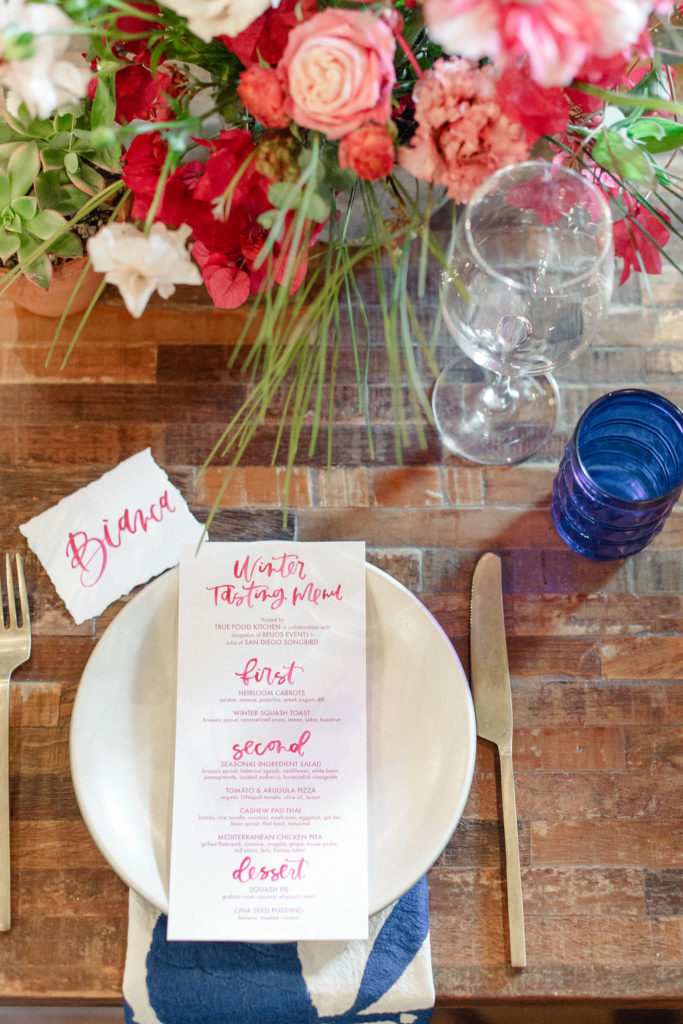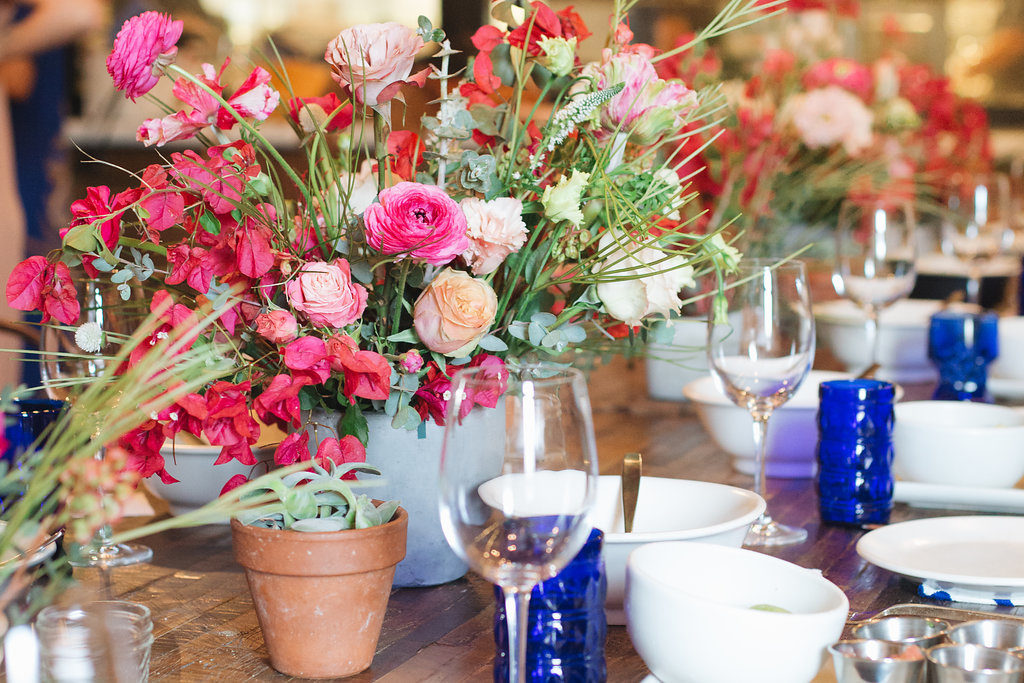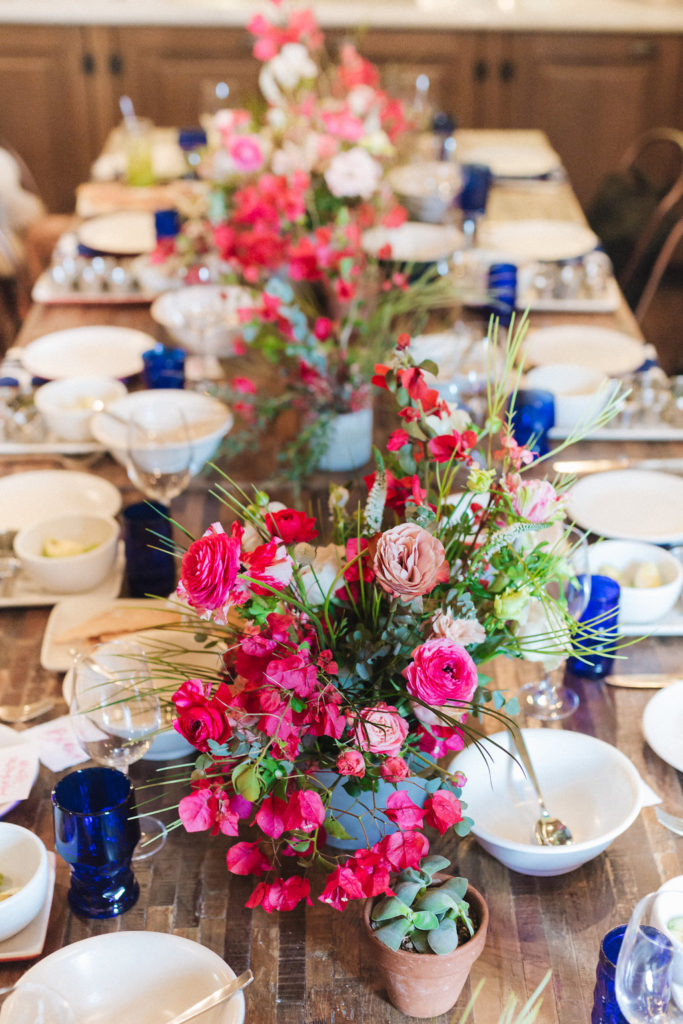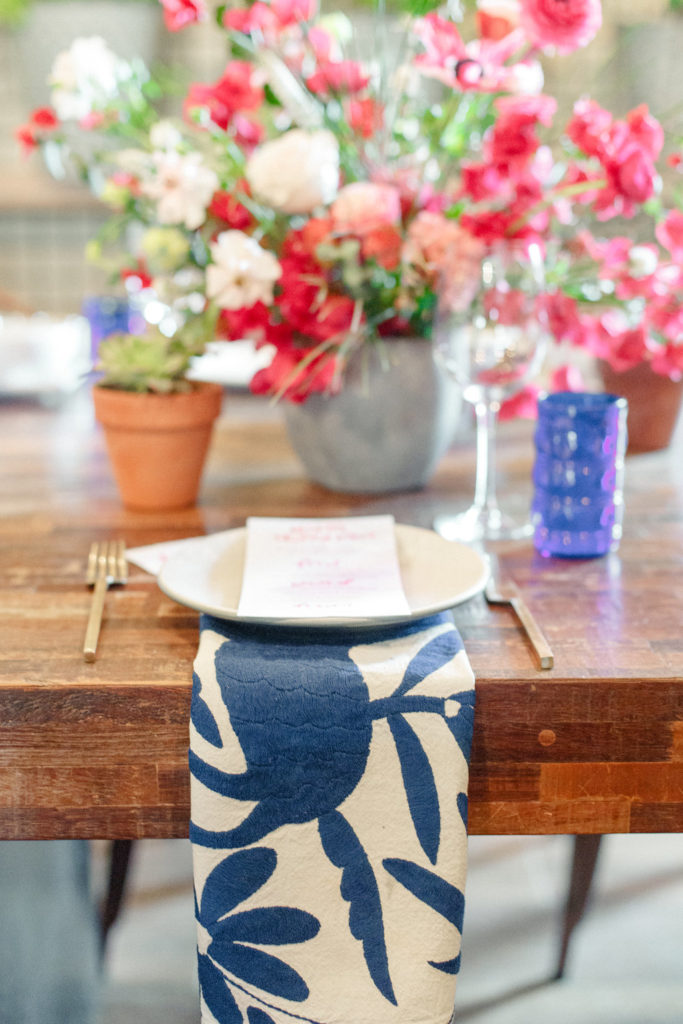 Not only was it great to catch up with friends after the hustle and bustle of the holidays, but also none of us had to feel guilty with their delicious and healthy menu. Plus, we even had a private tutorial on how to make the best guacamole. In fact, it's the best I've ever tasted! And that's saying a lot, because I LOVE guacamole!! Lucky for you True Food is sharing the recipe with you today! You may be saying, big deal, guacamole?! But this one is a great way to add leafy greens and comes with a citrus twist! Trust me, you'll want to try it!!
Serves 4-6
½ cup Blanched and chopped kale
1/3 cup Poblano peppers, roasted and peeled seeds removed
1/8 cup Cilantro chopped
1/8 cup Green onions chopped
1/3 cup Grapefruit segments
1/3 cup Orange segments
½ teaspoons sea salt
4 Avocados, lightly smashed
Remove stem from kale and blanch leaves in boiling lightly salted water until tender (approx 45 seconds). Shock in ice water till chilled, squeeze dry, finely mince and set aside. Roast poblano pepper until charred on all sides, peel skin, remove seeds, finely mince and set aside in a large bowl, lightly smash avocado. Mix in blanched kale, poblano, cilantro, onions, citrus and salt until well incorporated. Serve with pita chips and enjoy!
xx