---
This week it's all about being healthy. If I was to ask you, do you consider yourself a healthy person? What would you say? If you were to ask me, I would say, yes for sure. I find myself to eat great, but everyone's opinion about what is healthy food is out for debate, so I'm not gonna go there. To each it's own, right? I use clean products in my house, I take a mix of vitamins and Chinese herbs, and I'm a big believer in bone broth, essential oils, you name it. But in my mind, I'm telling myself there is always something you can do more to better yourself. These days there is so much going on in the world, who the hell knows what we are consuming. I try to find little ways to detox my body naturally.
Photos by Kylie Compton Photography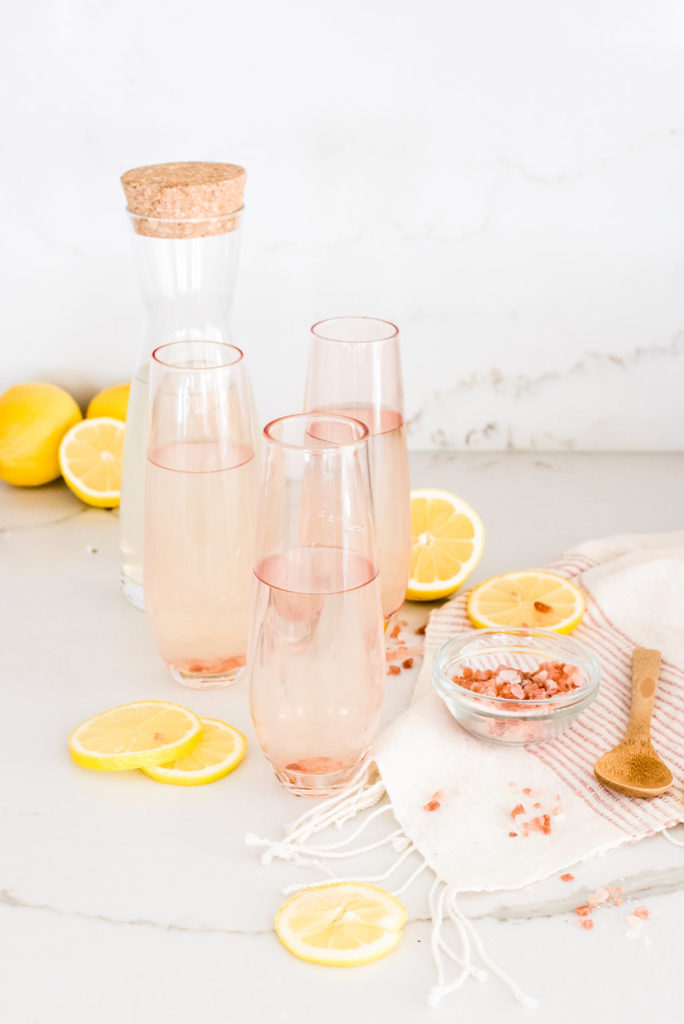 One of the new ways I have been detoxing is by drinking pink salt and lemon water. Yes, pink salt isn't just used for just cooking anymore! I am horrible at drinking the daily amount of water that you need. For me to achieve that, I'm always infusing my water. Every couple of days, I will make a batch of infused water with what citrus or fruits I have handy. This pink salt lemon water has made its way into the routine, and lately, I have been only doing this.
So what does the combination of pink salt and lemon do for you? Well…it does a lot! It aids in digestion, and not only will this combination relieve indigestion, but it will also help flush you out. Natural cleansing qualities of lemon help reduce harmful bacteria. The juice of ½ organic, all-natural lemon can be mixed with purified water to help with liver cleansing, as well as respiratory problems, sore throats, and healthy skin. And, Himalayan pink salt is packed with over 84 trace minerals and elements that make it incredibly nourishing for your body. Pink salt has numerous benefits from helping the body detoxify to boosting energy to improving digestion by promoting healthy hair, skin, and nails.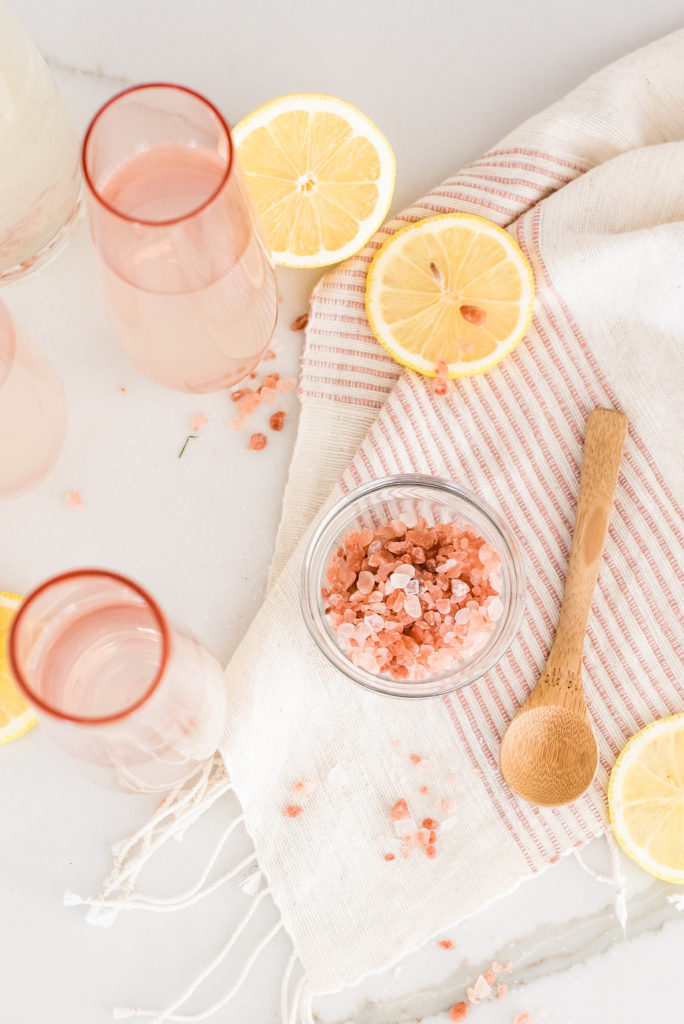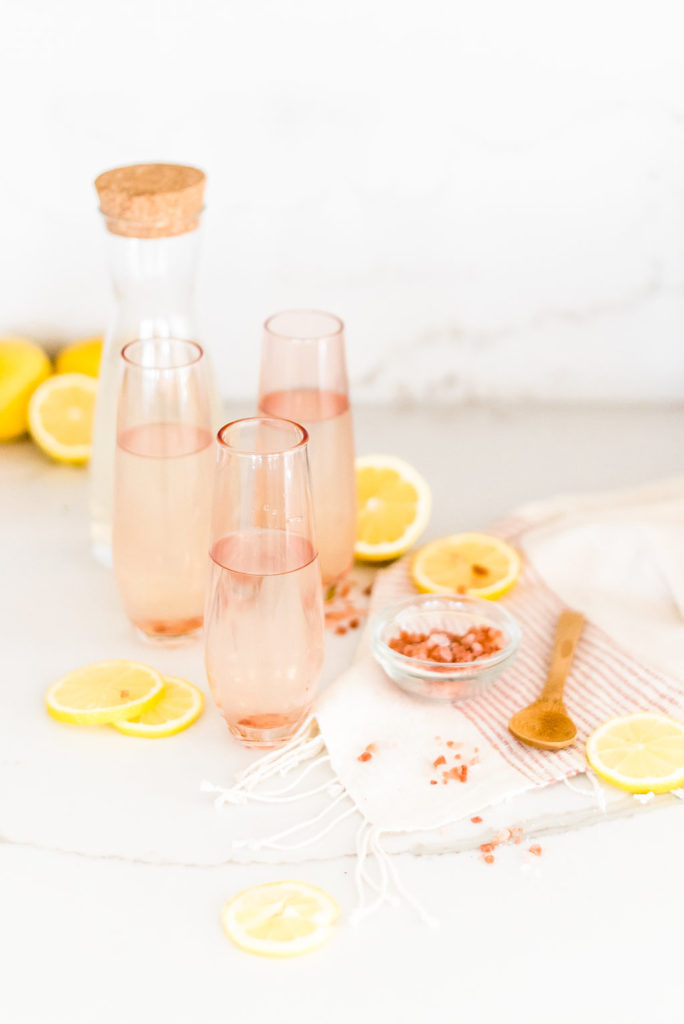 I did a little research about pink salt and found some more fun facts on how this pretty salt helps your body out! It strengthens bones, lowers blood pressure, and improves circulation. It also helps to protect the balance of minerals in your cells, avoid excess water retention, and prevent premature aging. Adding this with the compelling benefits of lemon, and you have one powerhouse helping out your body!
HIMALAYAN PINK SALT LEMON WATER
Fill a pitcher with a lid or container about ¼ of the way with pink salt. Add filtered water to the container, leaving a bit of space at the top in case you need to add more salt later. Put a lid on the container and shake. Leave it on the counter overnight to give the salt time to dissolve. The next day you should still see some salt at the bottom of the container that can't be absorbed by the water. (If you don't see any salt at the bottom, just add a couple teaspoons more and let it sit for another day.) When your ready to use your water, add up to 1 tsp of the salt water to another glass of filtered infused lemon water first thing each morning.
It may be a little bit of process making it, but its benefits will surely make up for it!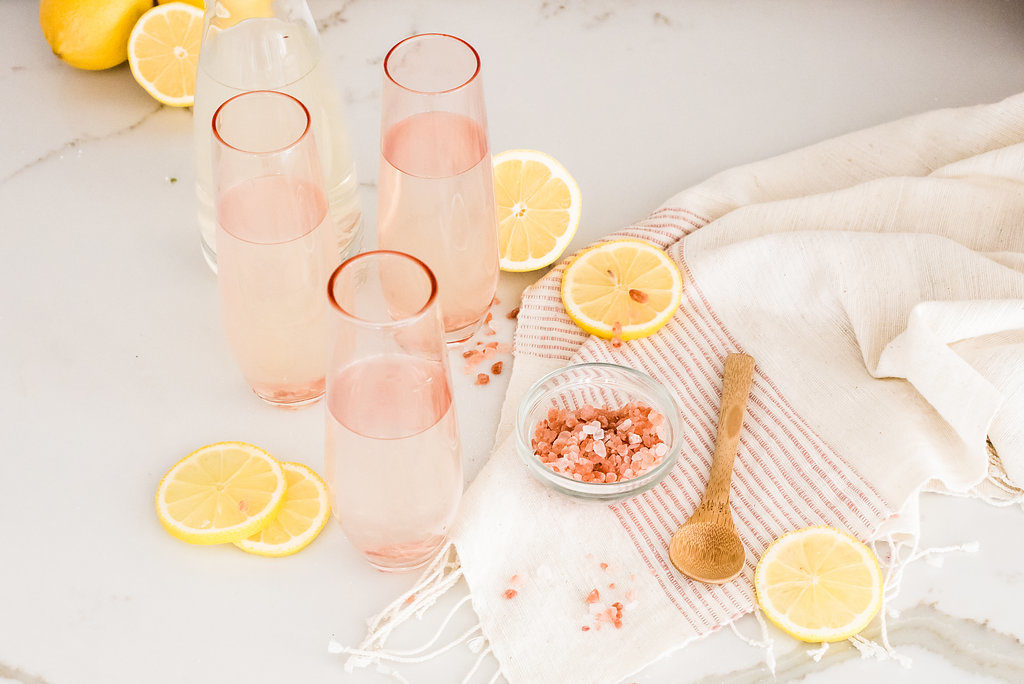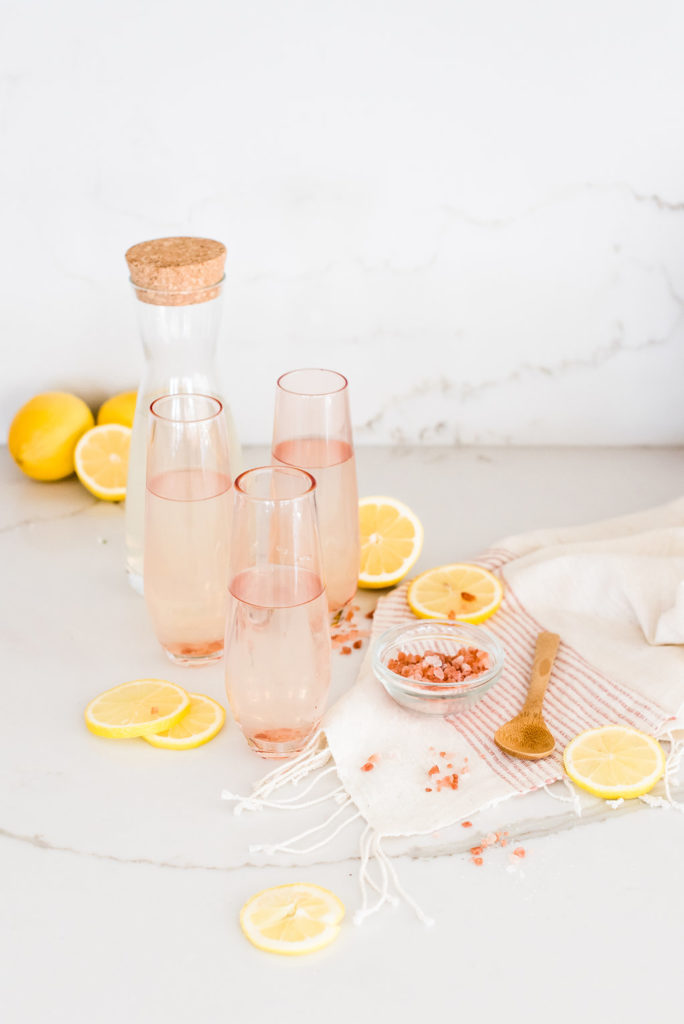 My second way of using lemon to detox is thru bath salts with making detox baths. Again, Himalayan pink salt has made its way into the mix again! This stuff is good for you guys! Buy it in bulk that is what I do. You can find it here. Detox baths are a natural way to remove toxins to refresh and awaken your body. For myself and my children, I will do a detox bath at the first sign of illness, but if you do it once a week, it will help you eliminate some of the toxins that you have accumulated and built up.
Lemon juice is naturally rich in fruity acids and naturally occurring sugars. It will help with many problems from removing dead skin cells to reducing age spots. It will also help boost your skin's collagen production. The Himalayan pink salt will eliminate toxins, and soothe open sores or blemishes. Just to name a few, there are ways this detox bath will benefit you…
Promote relaxation
Promote better sleep
Relieve water retention
Soothe sore muscles
Balance skin
Increase circulation
Accelerate wound healing
Improve skin hydration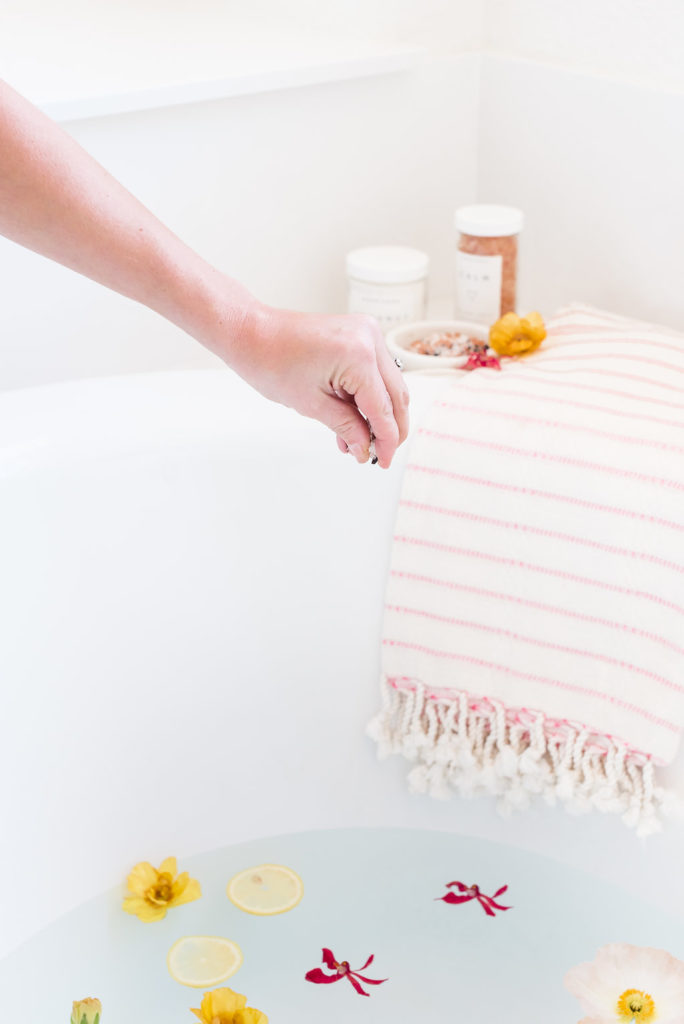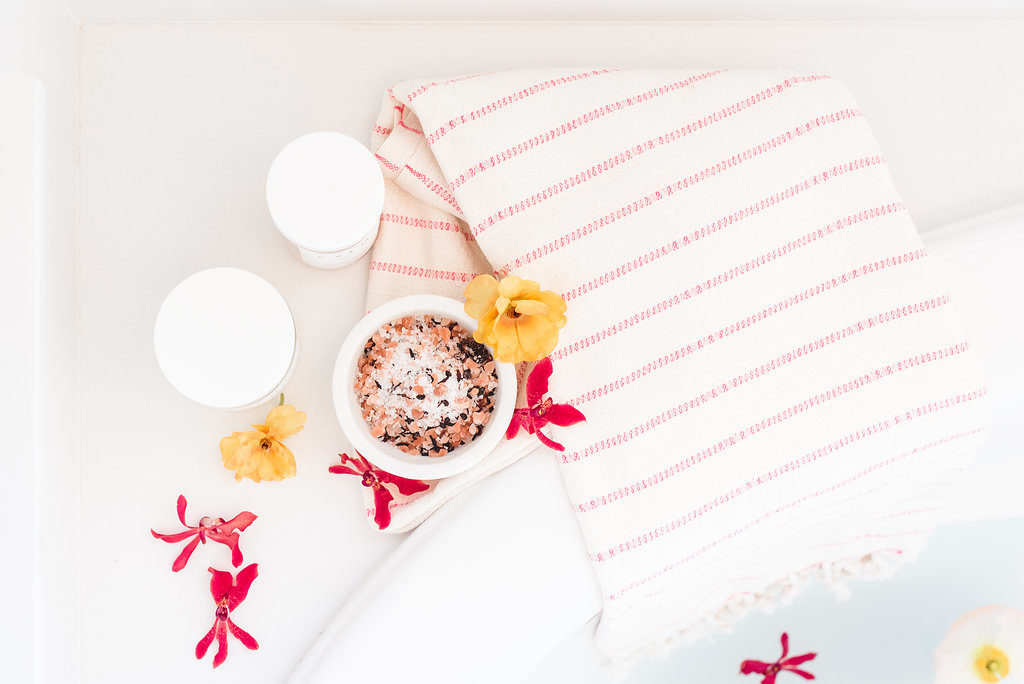 LEMON HIMALAYAN PINK SALT DETOX BATH

1-2 cups Epsom salt
1/2 cup pink Himalayan salt
10-15 drops lemon and lavender essential oils
Glass of red wine
Combine all ingredients, and run a warm bath and sprinkle salts into the warm water. Grab yourself a glass of wine, and soak and relax while the salts do all the work for you!
SaveSaveSaveSaveSaveSaveSaveSaveSaveSaveSaveSaveSaveSaveSaveSaveSaveSaveSaveSave