We are on the one week countdown to Christmas my friends!!! I can't believe it's come so fast!! In the midst of the holiday madness we found time to have a Christmas playdate, you know how we roll… This one is full of holiday cheer and cuteness from the little ones and lots of inspiration!! With a little bit of Christmas nostalgia mixed with some modern fun it has holly & jolly written all over it!!
I have to say, this year has been a good one. We've teamed up with so many amazing vendors, especially our friends at Wild Child. These ladies have been so awesome to work and collaborate with. We've made so much magic in 2017, I can't wait to see what 2018 brings to the table!! Now on to the Christmas fun…
This cuteness is also featured today on 100LayerCakelet
Photos by Alison Bernier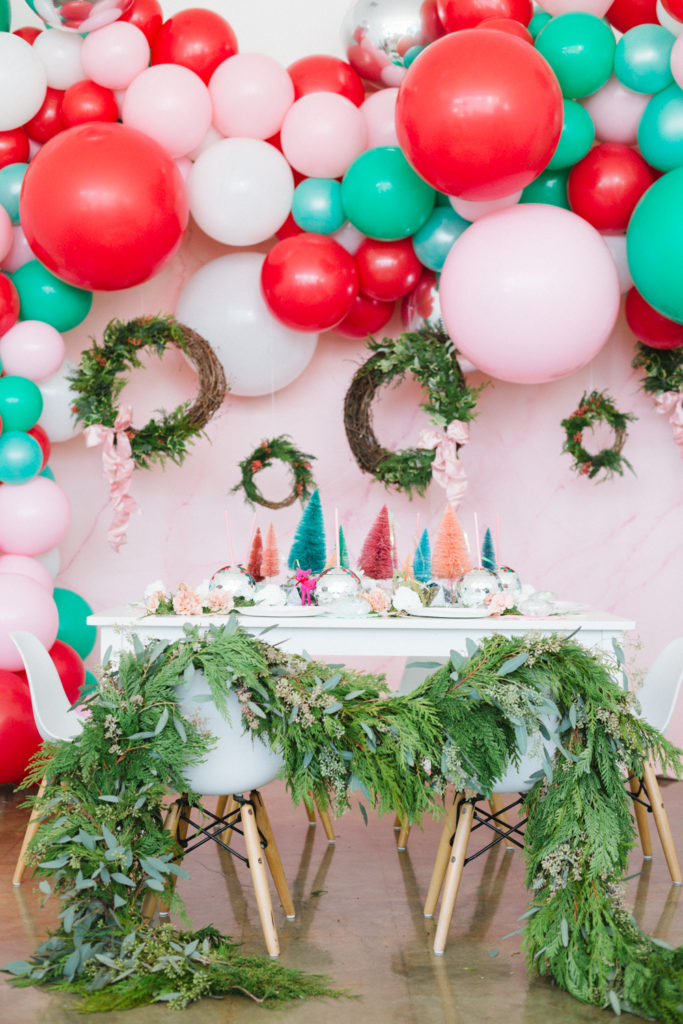 Tis the season for some FUN! That's what I want my kids to think this time of year! With all of the stress the holidays bring to us adults, it's nice to take out time and just have fun with our little ones. Seeing their little eyes light up and get excited is what the holidays are about to me. Poppy Jack nailed it with this invite, like she always does…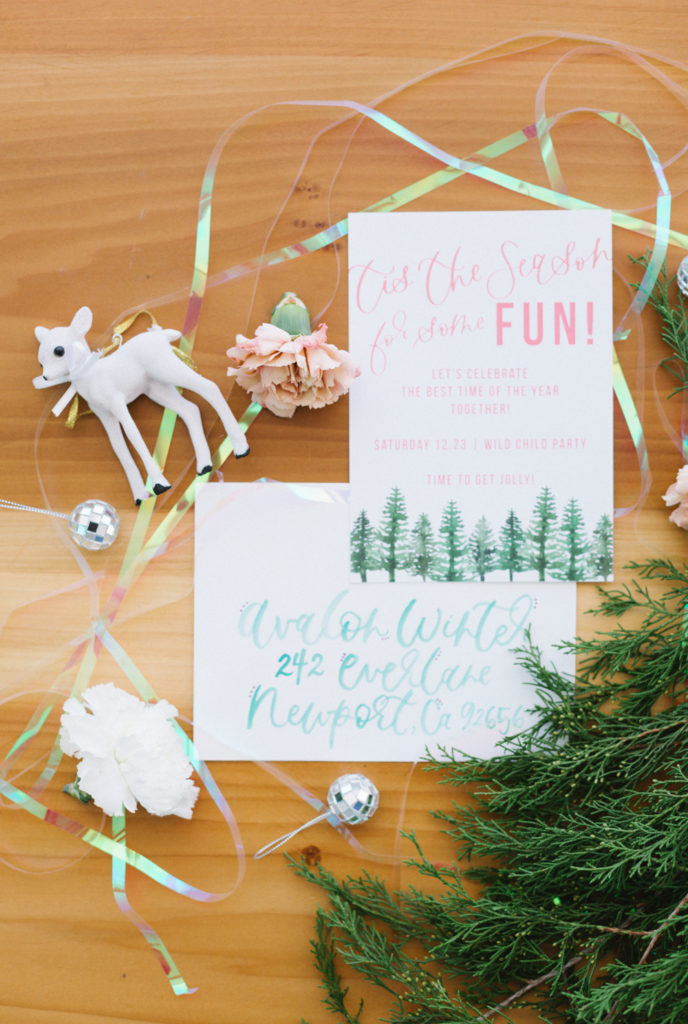 Now, on to the cuteness!! Starting with this brother sister duo… Big brother Henley sure loves little sis Harlow!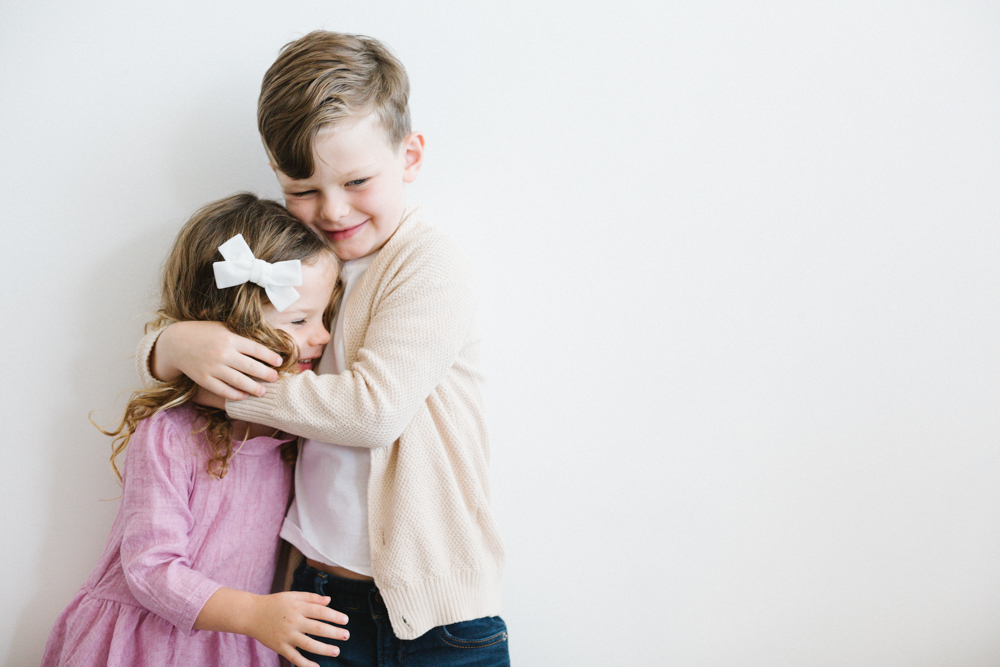 And how about these cuties?! All of the girls are in the most darling clothing line, Numi Kids! I can't get over how sweet their collection is… And accessorized to a T by The Daydream Republic, with velvet bows, necklaces, bracelets and rings! We have Reyna, Avalon, Edie and little Harlow again…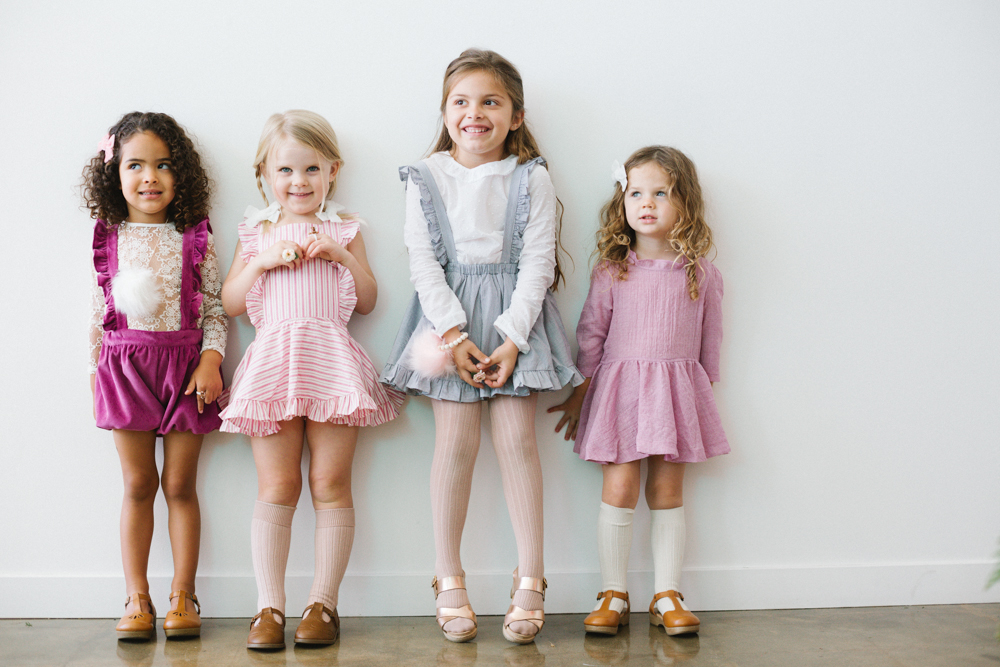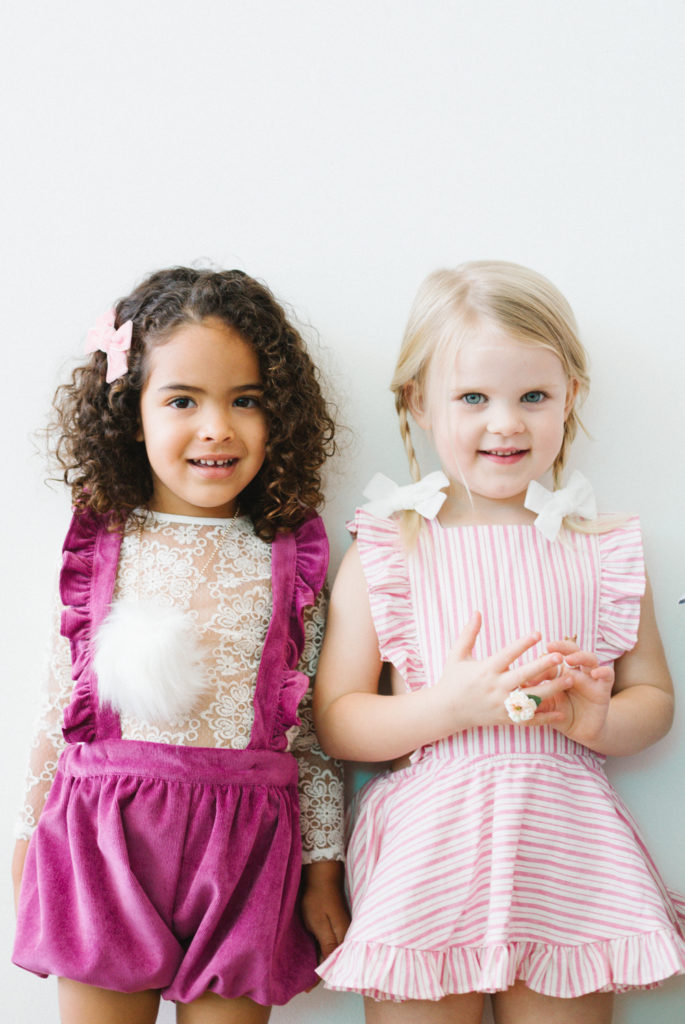 My little guys Court & Cruz had to make an appearance of course! Harlow thinks Cruz is her baby, she never passes a chance to pick him up… Not to sure how he feels about it, haha!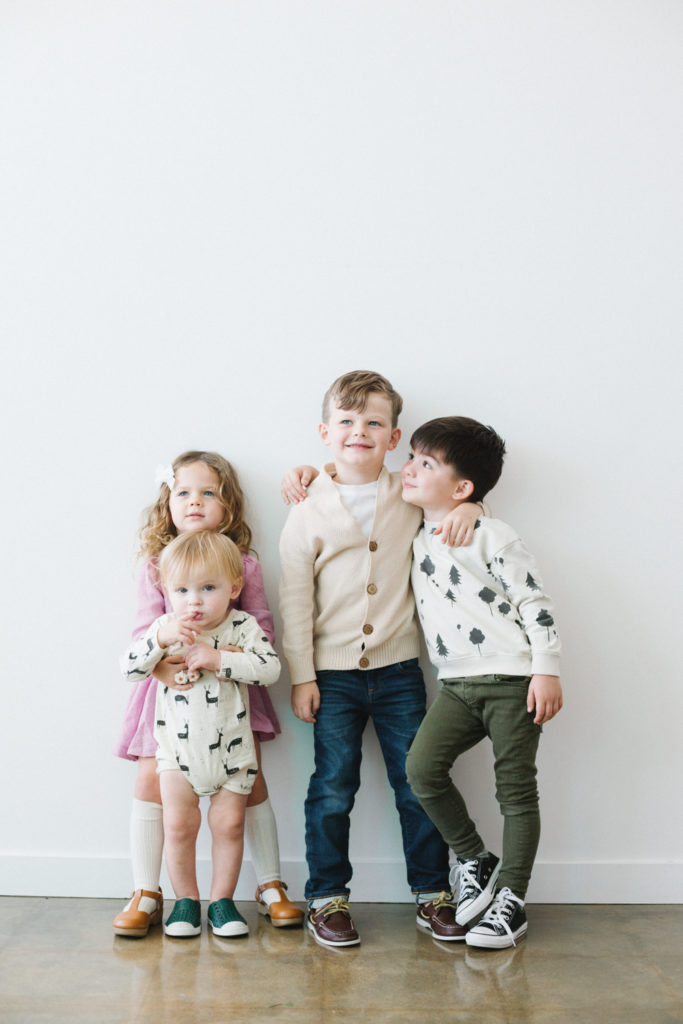 For the table, like I said, I wanted a mix of vintage nostalgia with a modern twist. Wild Child has the most beautiful iridescent plates by Meri Meri that were so fun to play with! They also have an amazing collection of bottle brush trees that are very festive! We added Shop Bando's disco ball cups, some fun iridescent confetti, greenery and florals, and there you have it!
Seriously, give me all the bottle brush trees!!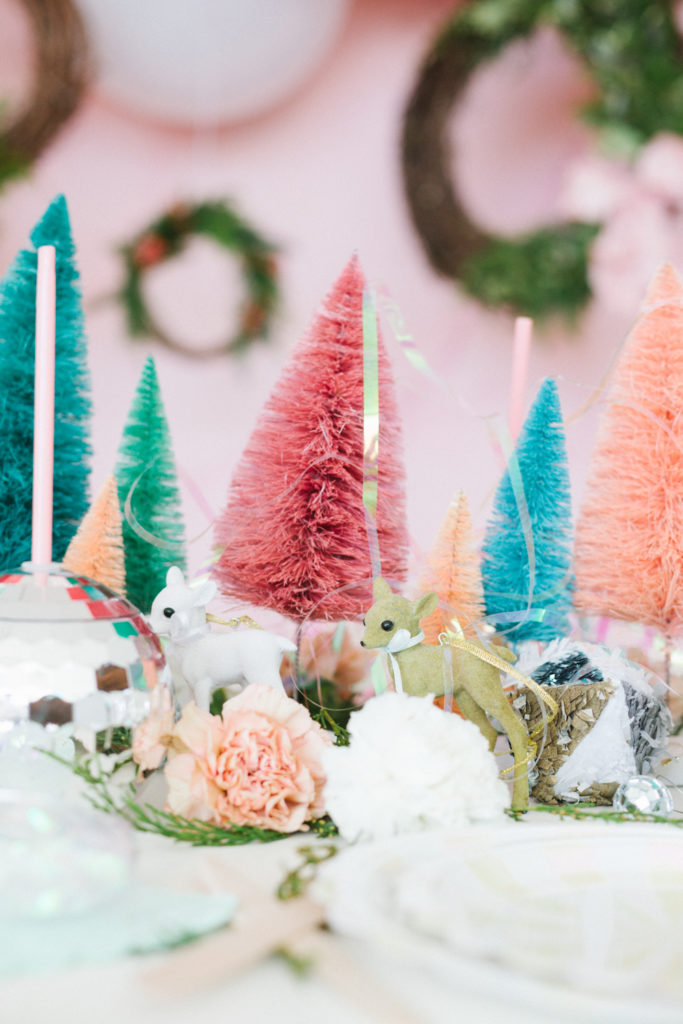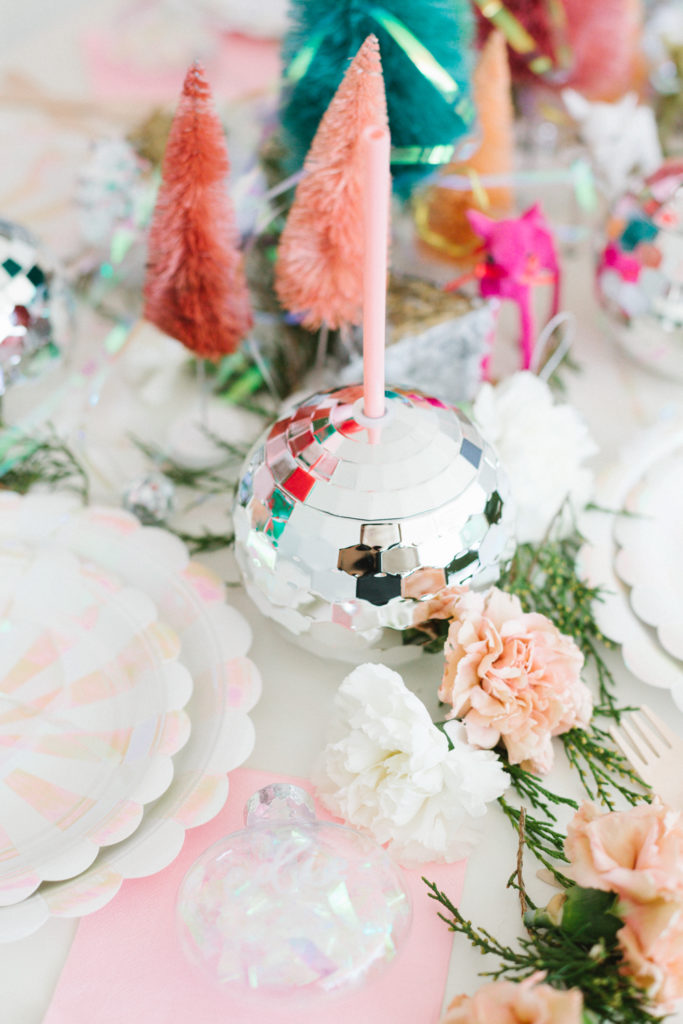 The beautiful wreaths and garlands were created by Olive & Blooms, she added that quintessential Christmas touch that we needed.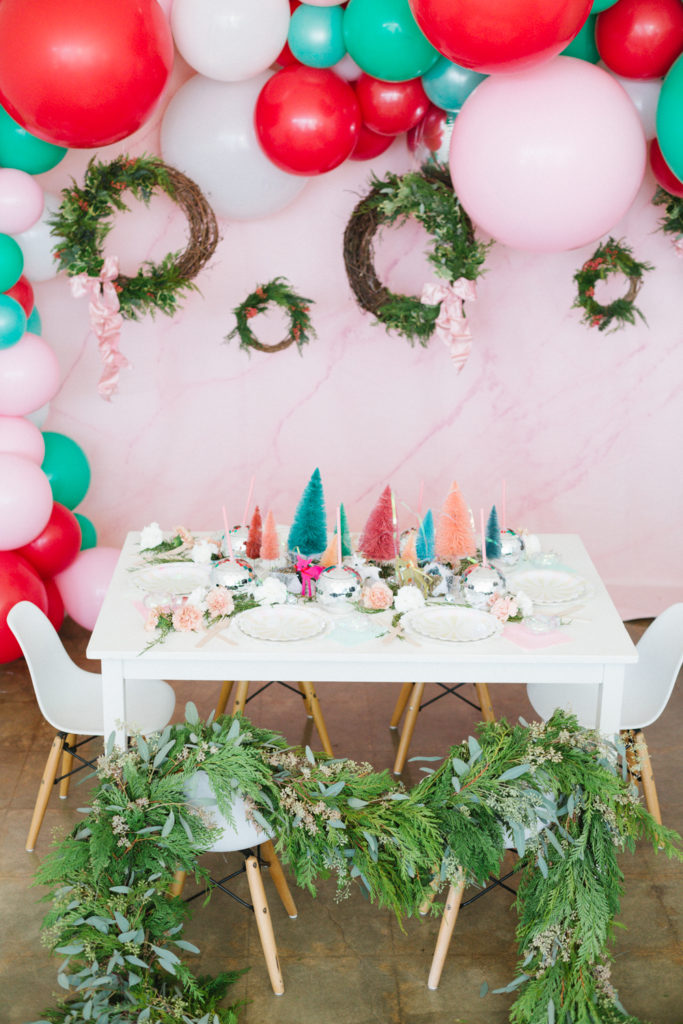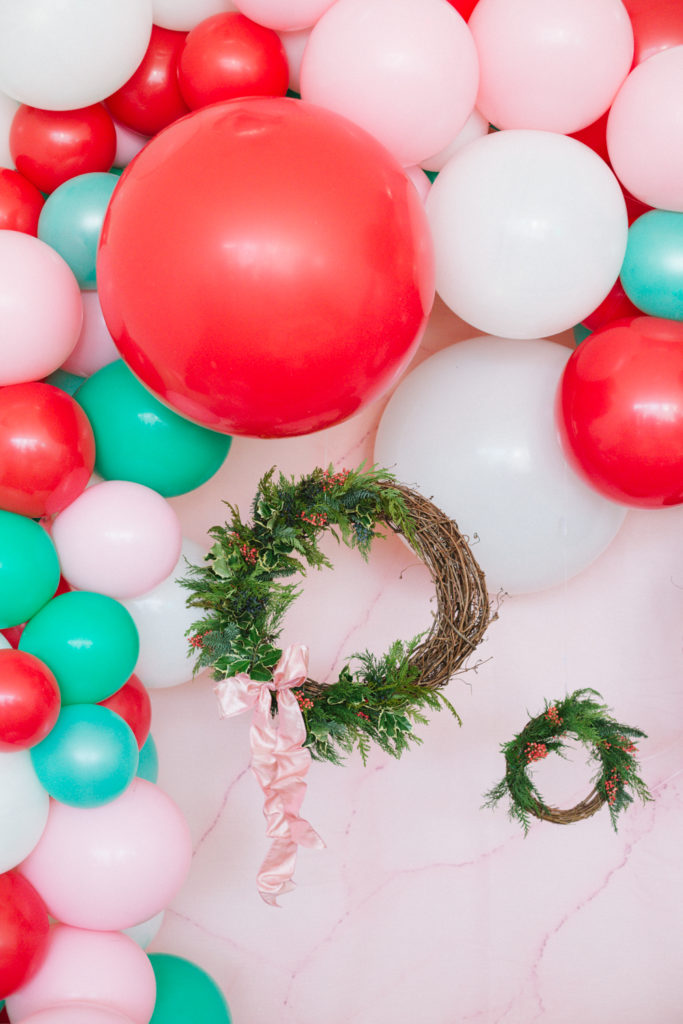 On to the amazing desserts by Sweet & Saucy Shop… It doesn't get much more festive than this! A Reindeer cake, wreath macarons and Christmas tree cupcakes! The sweetest sweets!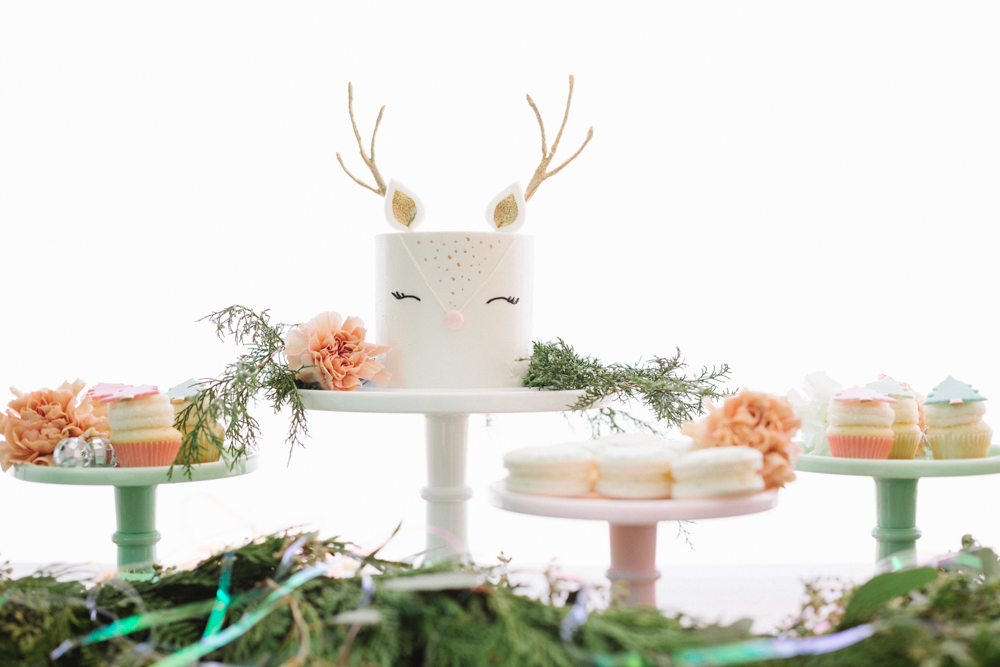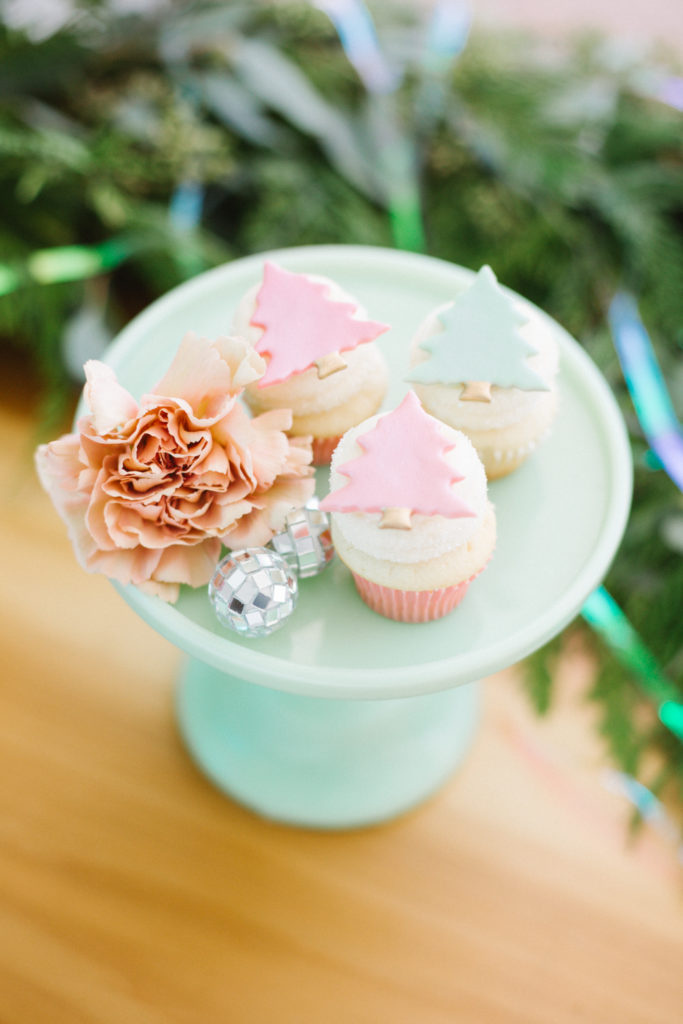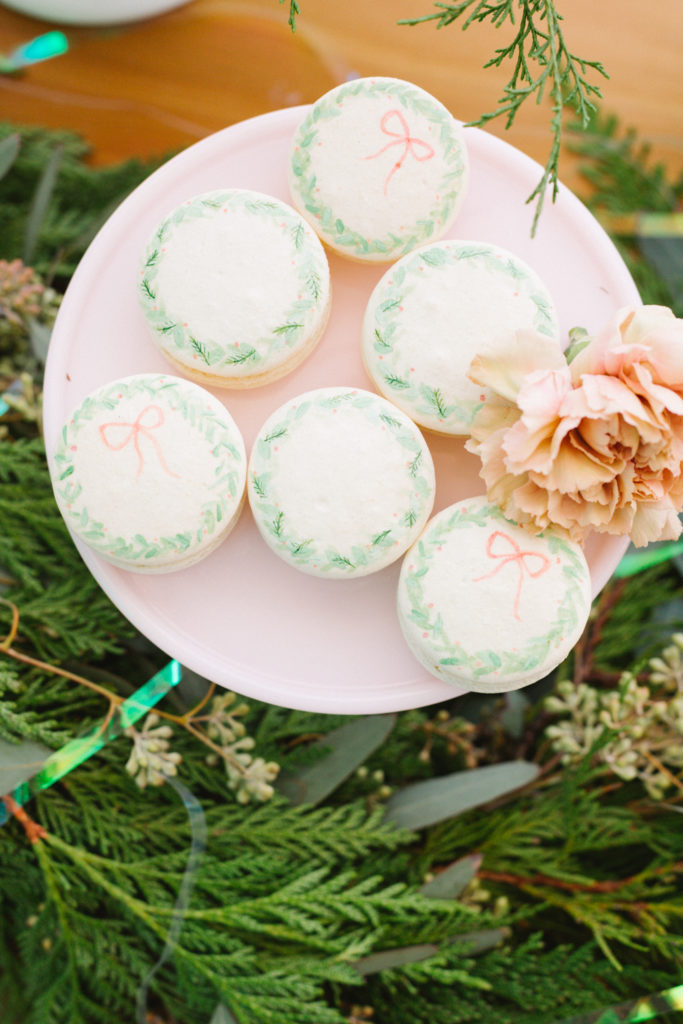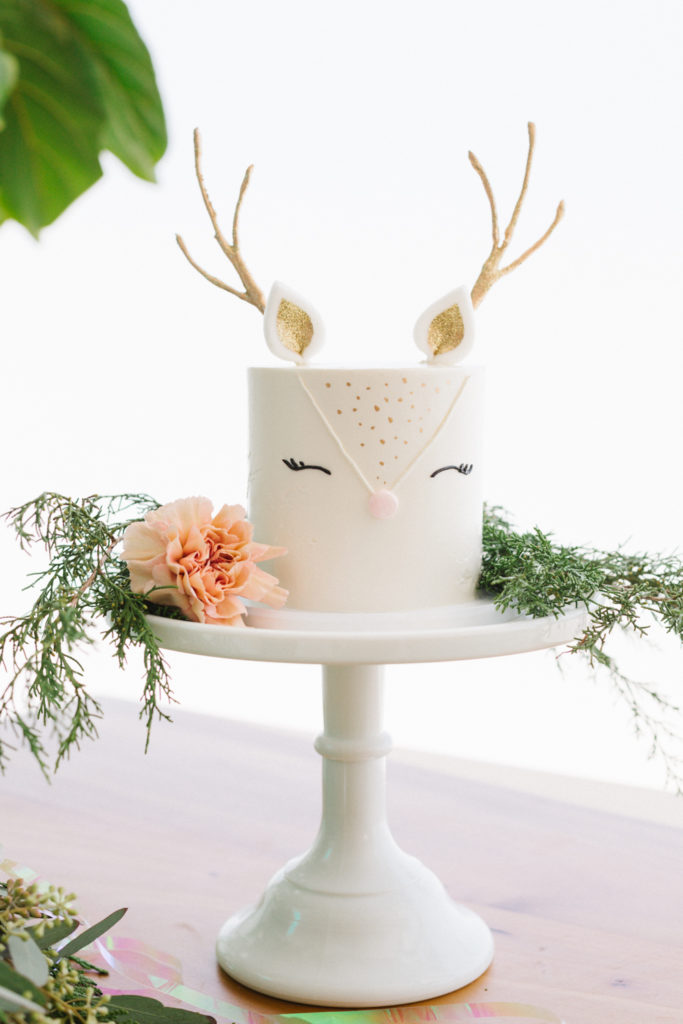 Now back to the fun! All the little ones at the party had a blast munching on treats and gabbing away! I love how this age they just talk, talk, talk… The things they say are seriously hilarious and you see them becoming little people!!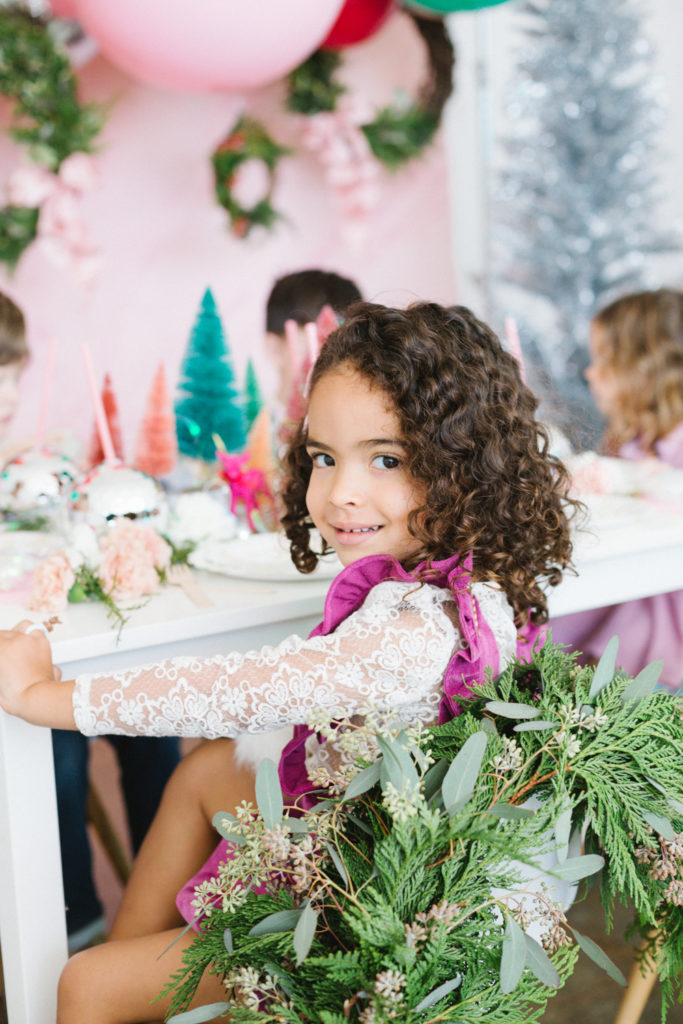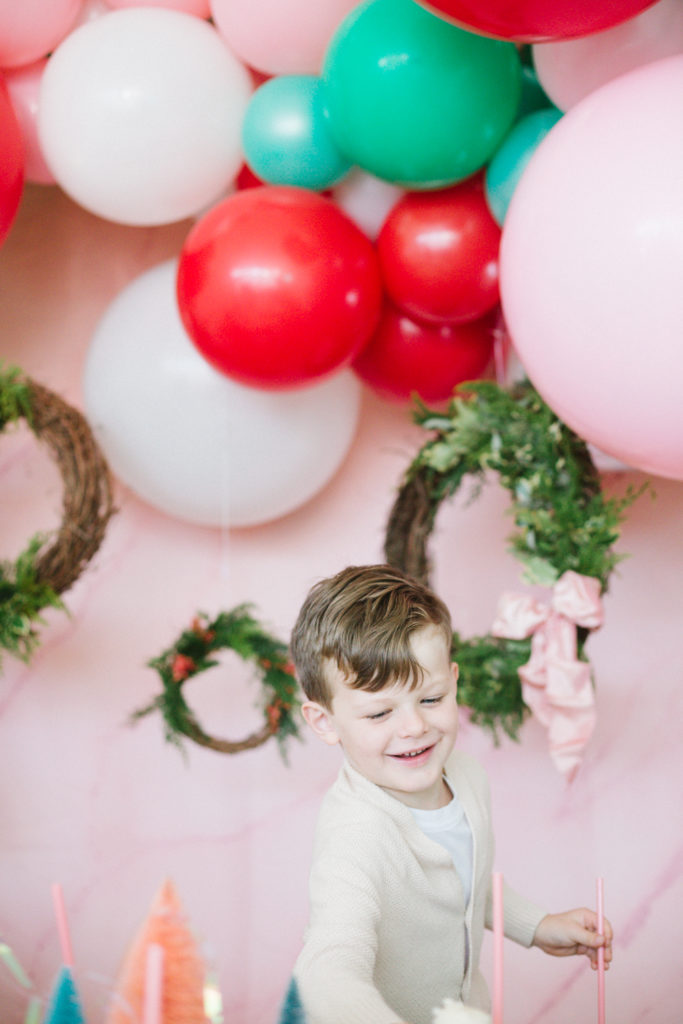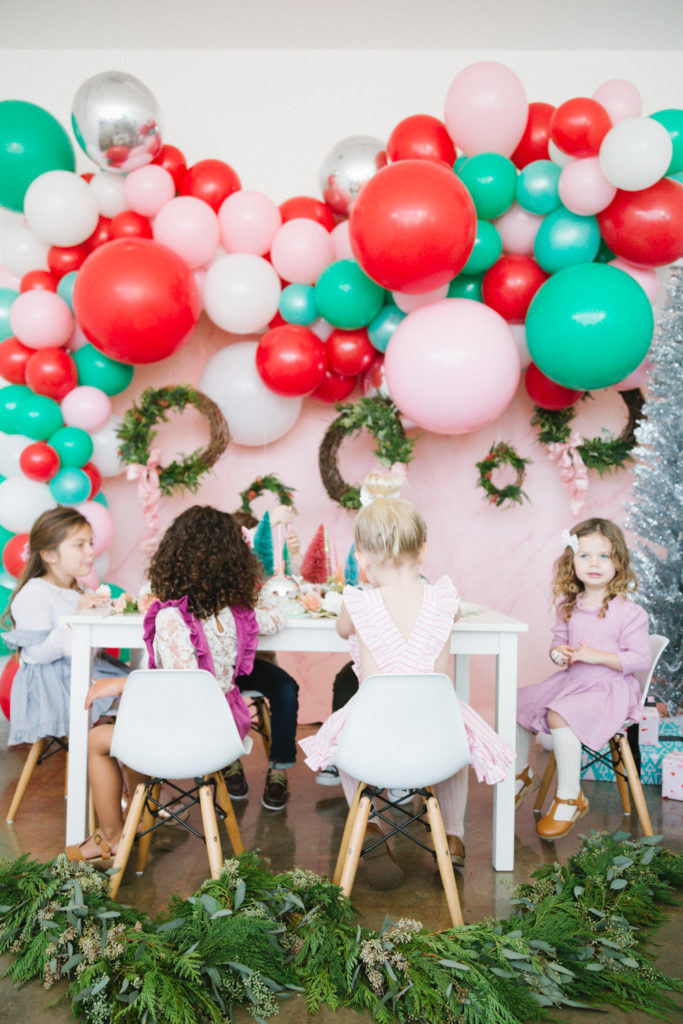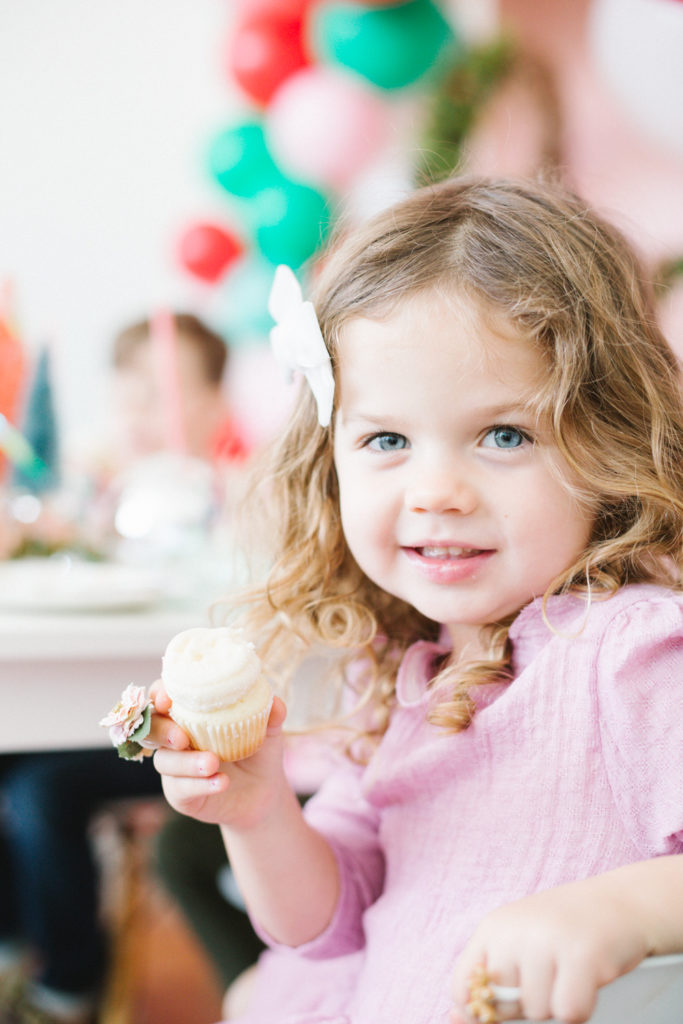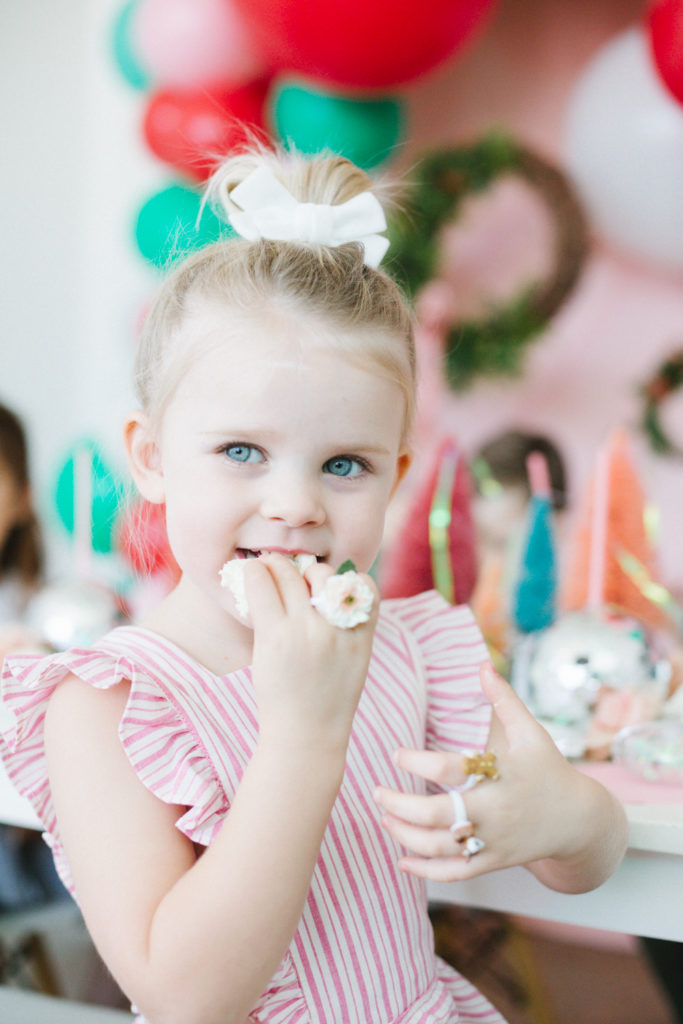 I had to add this totally awkward photo because I think it's hilarious, haha!! Court with his arms around two ladies, and Harlow looks really comfortable with it, haha!!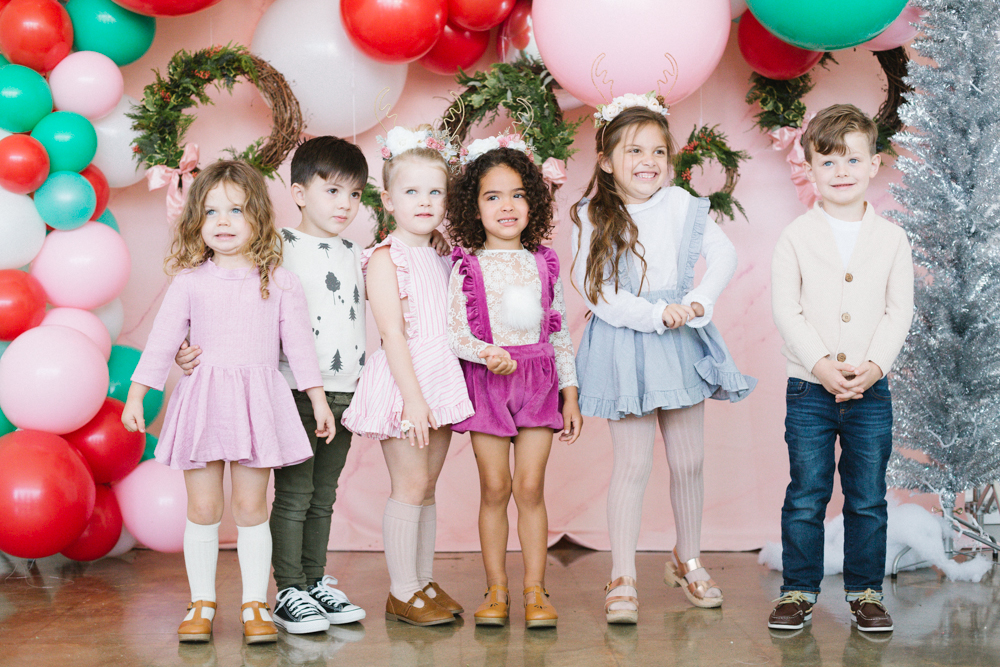 We ended our playdate with reindeer ears for each little lady by The Daydream Republic. Such a sweet parting gift for the girls for them to wear all season long!!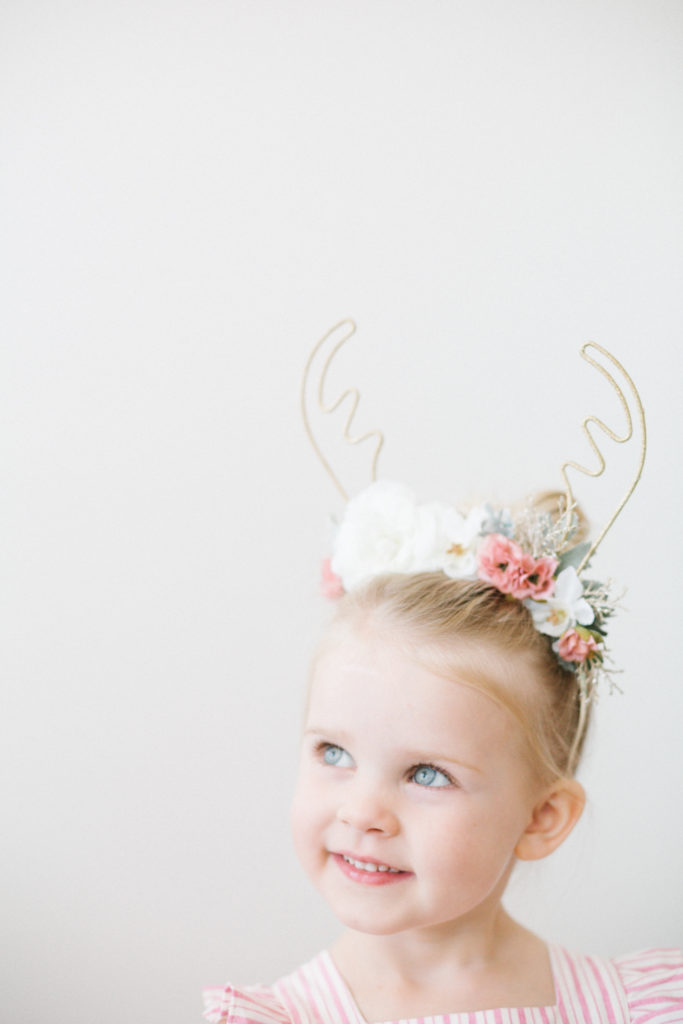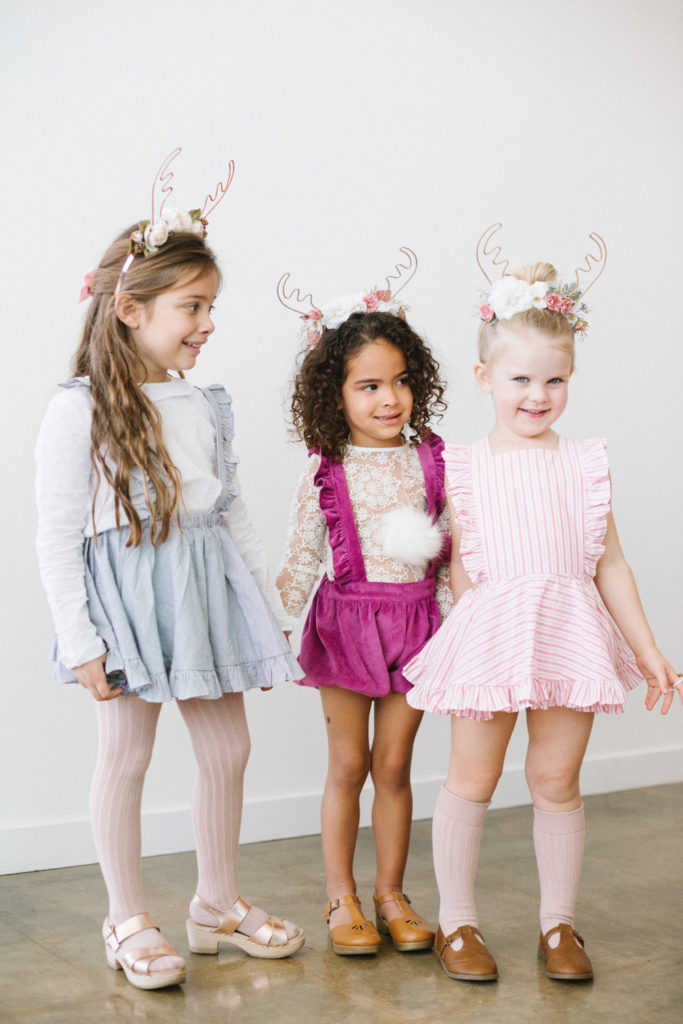 And this last photo just doesn't get any sweeter!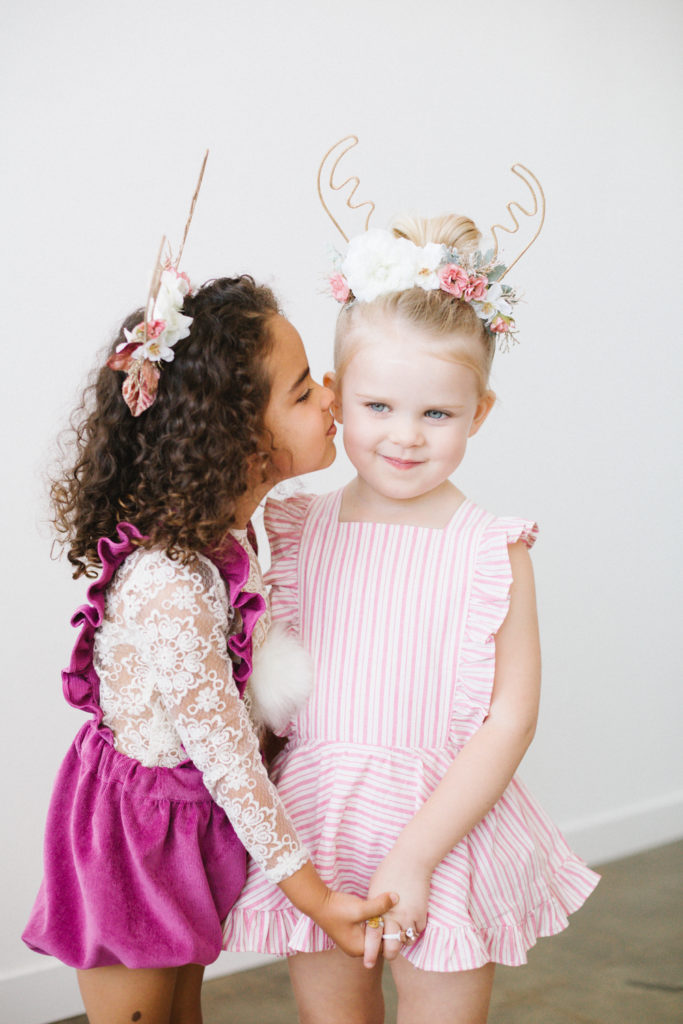 Yay for Christmas and all that comes with it! Especially the sweet times with our little ones…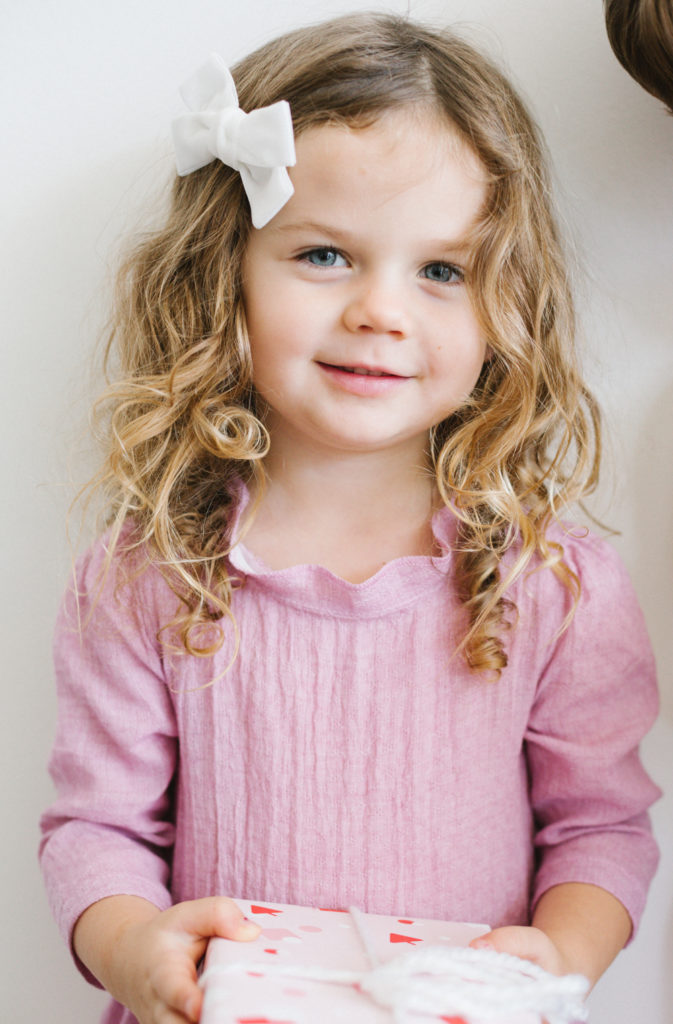 xx
Jacquelyn
PS, you can shop the post below!