---
This time of the year can get crazy… like real crazy. It seems like anything, and everything will occur, and all at the same time. I always say, next year I'm gonna be more prepared. But, tis' the season, right? But one thing that must always occur during the holidays is BAKING! I started this tradition with my daughter last year, and I sure hope she will allow it to continue through her older years. My husband will take my son and go do "boy" stuff, and it leaves us ladies with a peaceful, quiet house for gingerbread tree decorating and girl chat. Side note, when did the boy crushes start so early??! Second grade?!?!! I'm so in trouble with this little one.
Photos by Erin Milnik Photography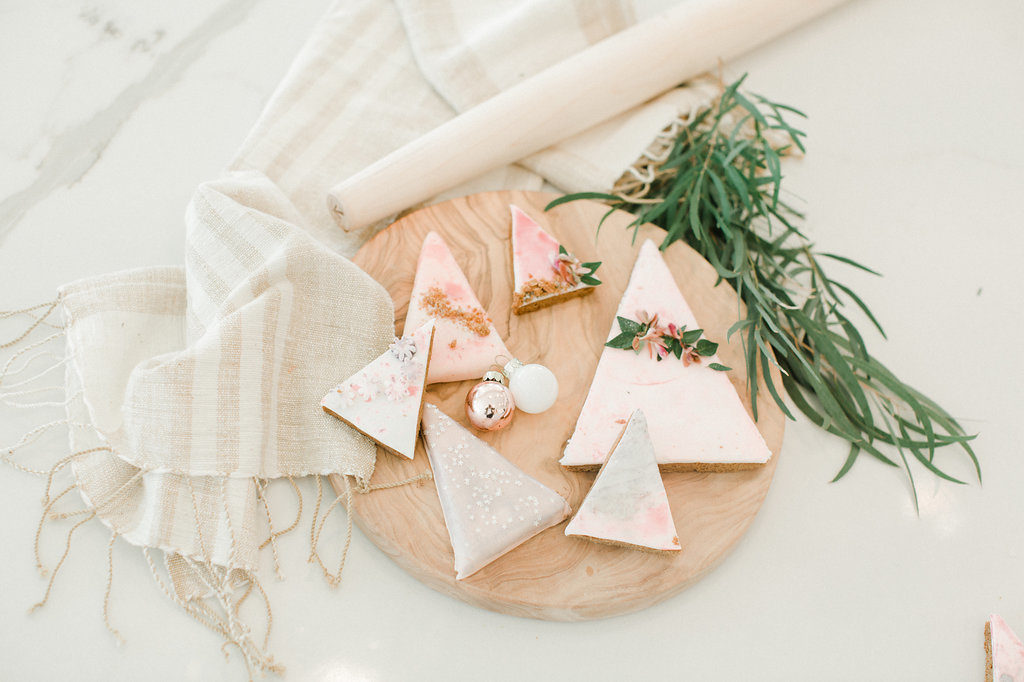 Here are the essentials that I used for decorating our gingerbread trees!
GINGERBREAD TREE ESSENTIALS
Gingerbread Cookie Mix
Rolling Pin
Fondant Cutter Set
Aprons
Edible Paint
Edible Glitter
Fondant
Fondant Cut Outs
I used fondant cause I wanted a clean white background to allow all the sparkle and glitter to show up. I played around with without it, and you couldn't see anything on the gingerbread cookie surface.
DECORATING
To make the day, even more, fun, I got Dylan and I new fun aprons that I'm obsessed with! Especially the colors, and the best part… on Amazon and Etsy! Check them out here and here.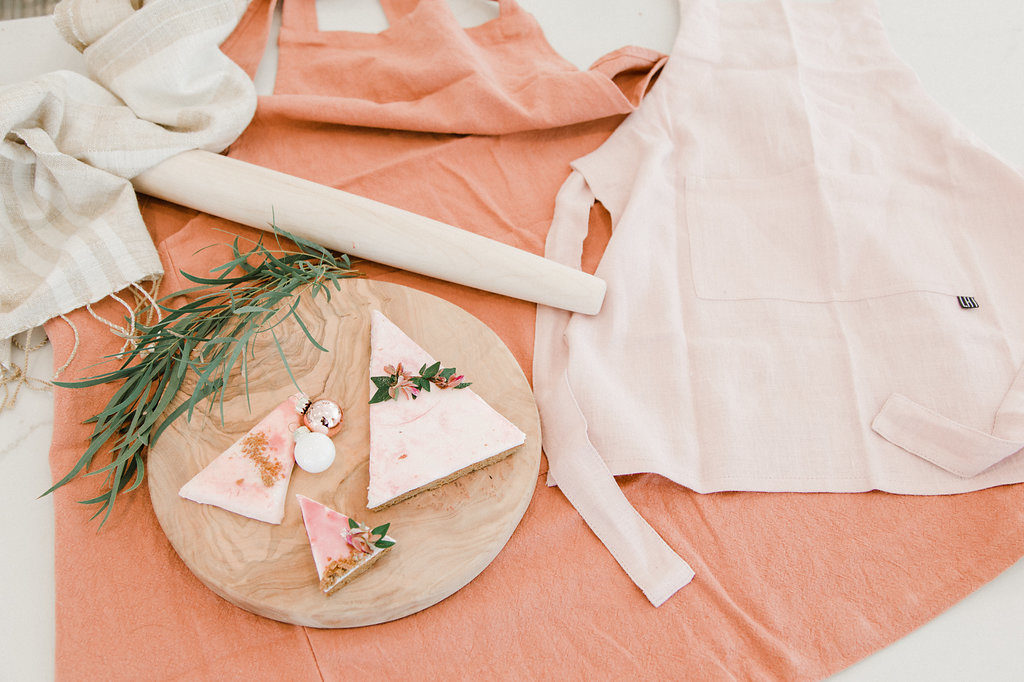 Now, for the fun part! I created tree shapes in various sizes, and then baked the dough according to the package. When cooled, I took my sharp knife and created a more sharp-edged cookie by trimming off the sides. Next, I rolled out the fondant and placed on top of the cookie. I set the fondant on a clean hard surface and then put the cookie on top. Take your knife and cut along each edge. This creates a perfect layer on top of your cookie.
Oh, and please ignore my root situation. It has been resolved thanks to my favorite sister. :)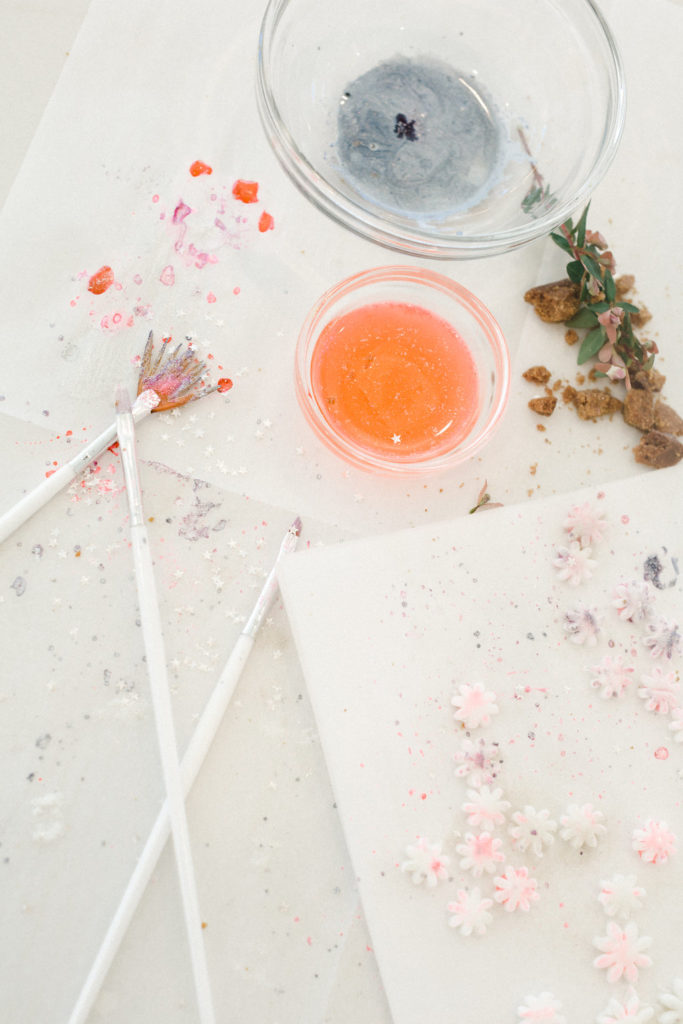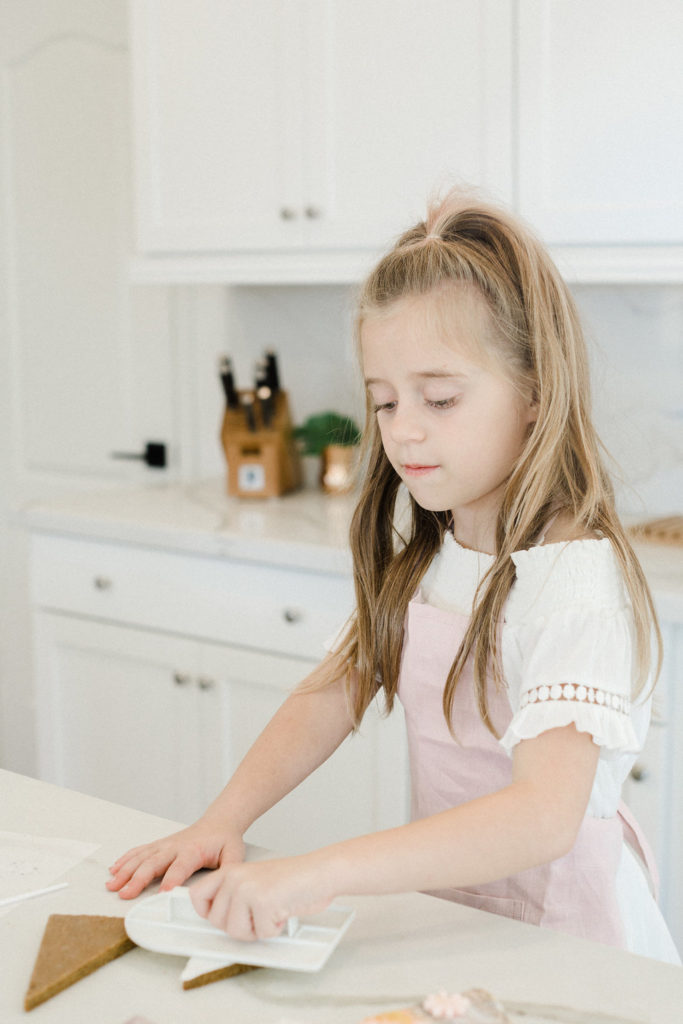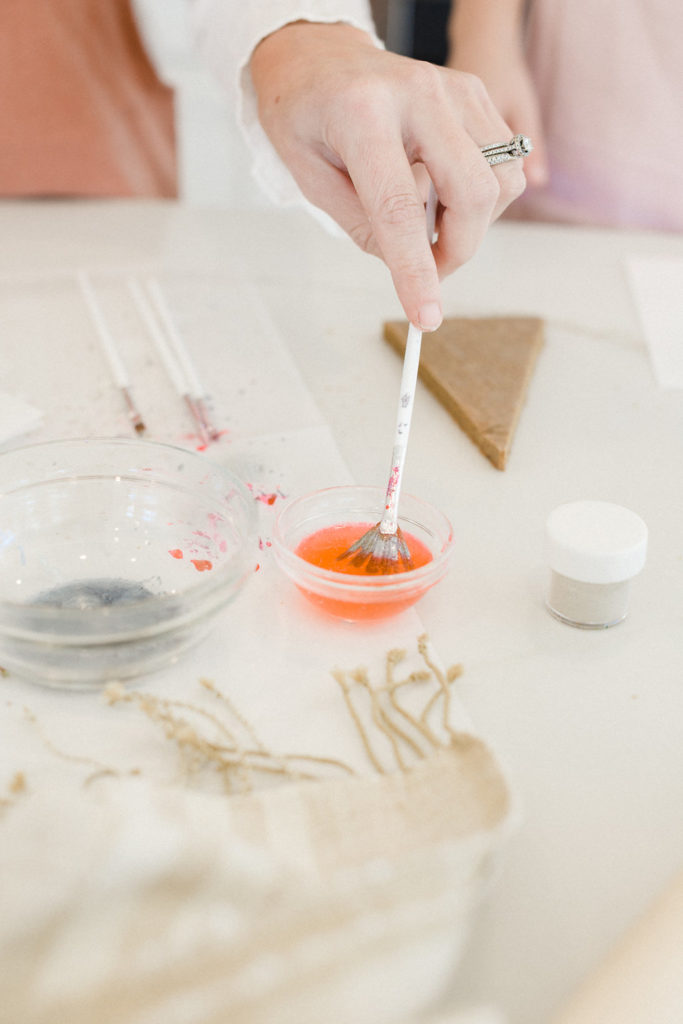 Now for the fun part! There is no rhyme or reason for decorating, this is all you! This, of course, is my daughters' favorite part. Use your glitter, edible paint, crushed up gingerbread cookie, and fondant flower cut-outs!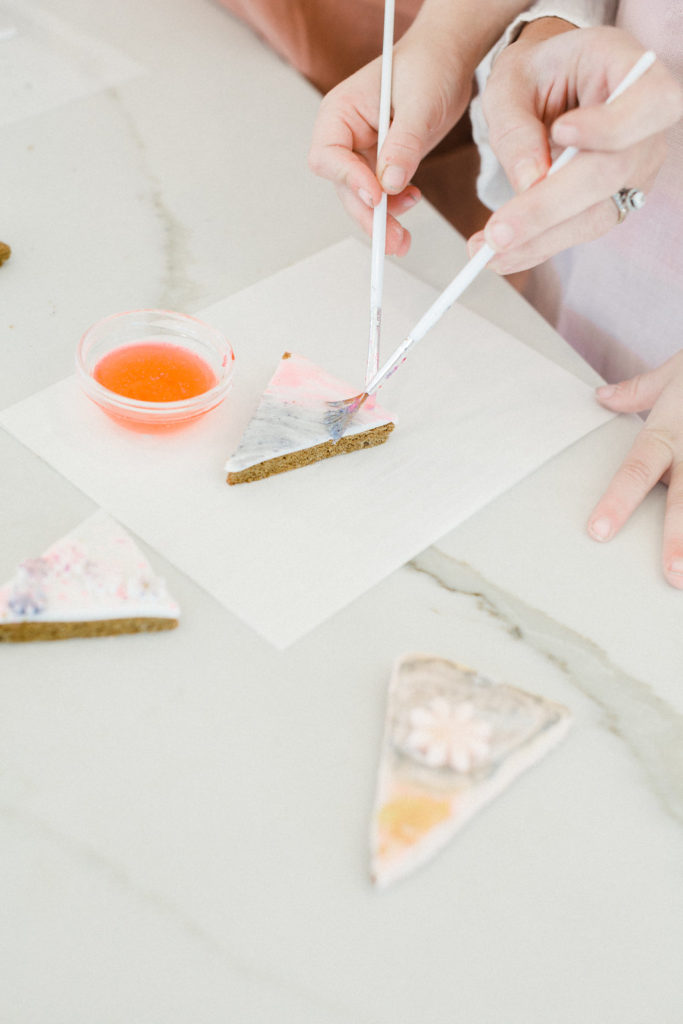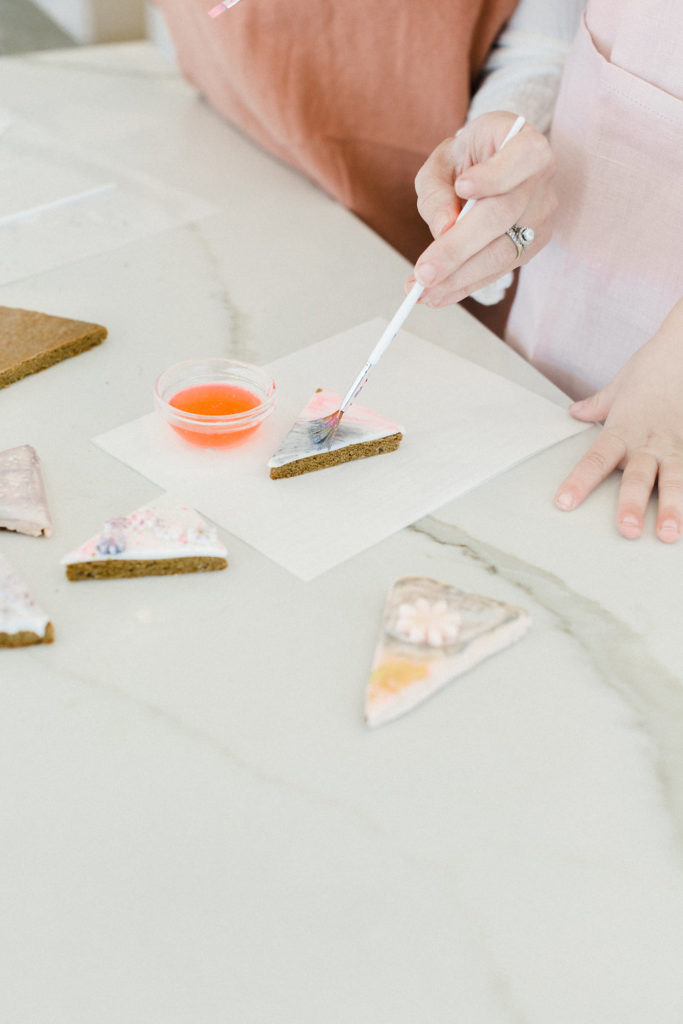 A morning filled with so much laughter and silliness is just what the holidays are about! And of course, sneaking in a few bites of gingerbread yumminess.
Here are the final results! I do have to say they came out pretty darn cute!

Abby
SaveSave
SaveSaveSaveSave