Remember a few weeks ago when I talked about my love for velvet style?! Well this week I'm showing you how to wear it in your hair! With the help of Erica Beukelman, owner of 1011 Makeup, of course! Velvet is the fabric of the season and it doesn't have to be limited to your body, there are tons of ways to style it on your do! Erica is sharing 7, yes SEVEN, ways to wear velvet bows in your hair… So get your pin button ready, there's tons of inspiration here!!
Photos by the lovely Corrie Lynn Photo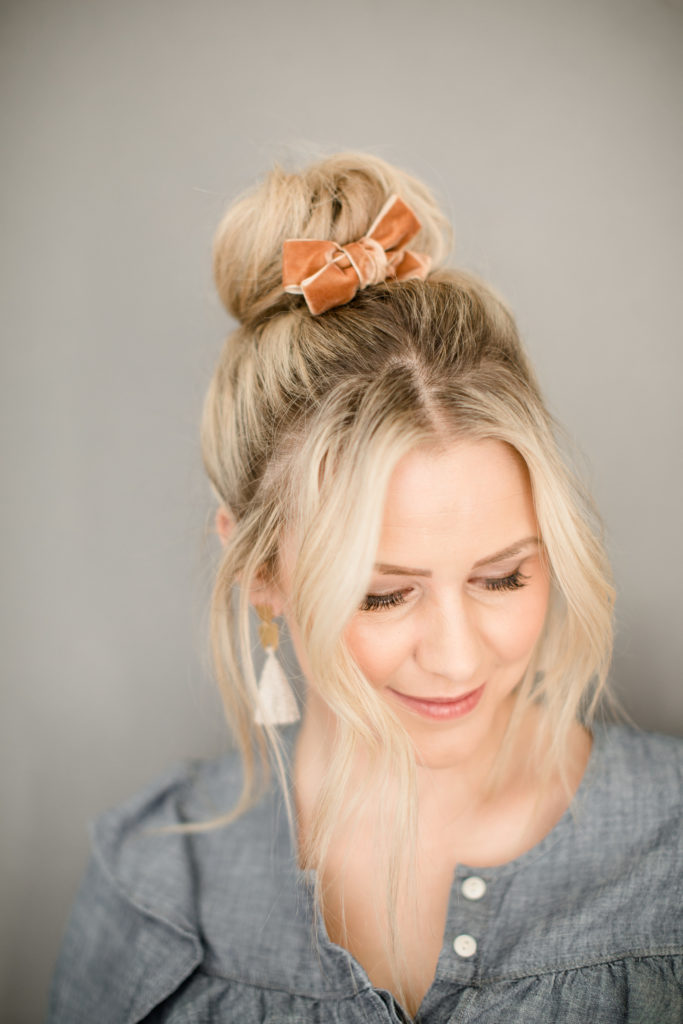 Let's start with a few up dos, shall we?! Erica kicked it off with this adorable bun on the beautiful Lyndee! Her hair is a dream, but here is a tip from Erica on this style…
"Don't be afraid to have a messy bun, since you're placing a pretty bow along side it. I think a little imperfection makes it perfection"
For the velvet bows we used The Daydream Collective, they have the cutest hair accessories for little girls, and now for us too! There are tons of color options and they even have a sweet mommy/daughter set!!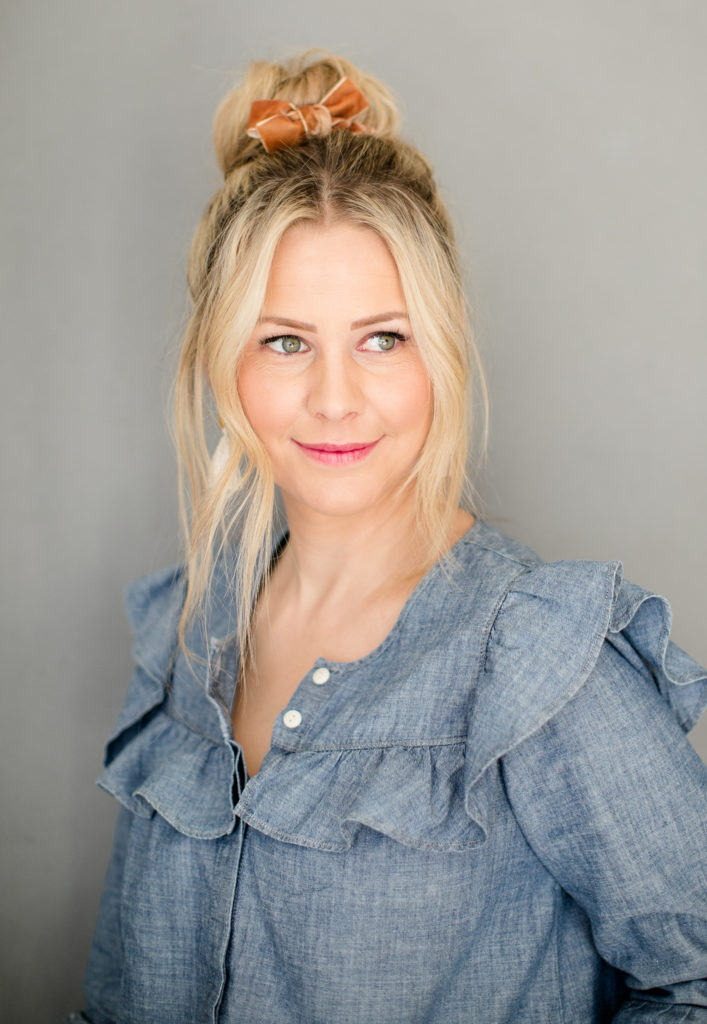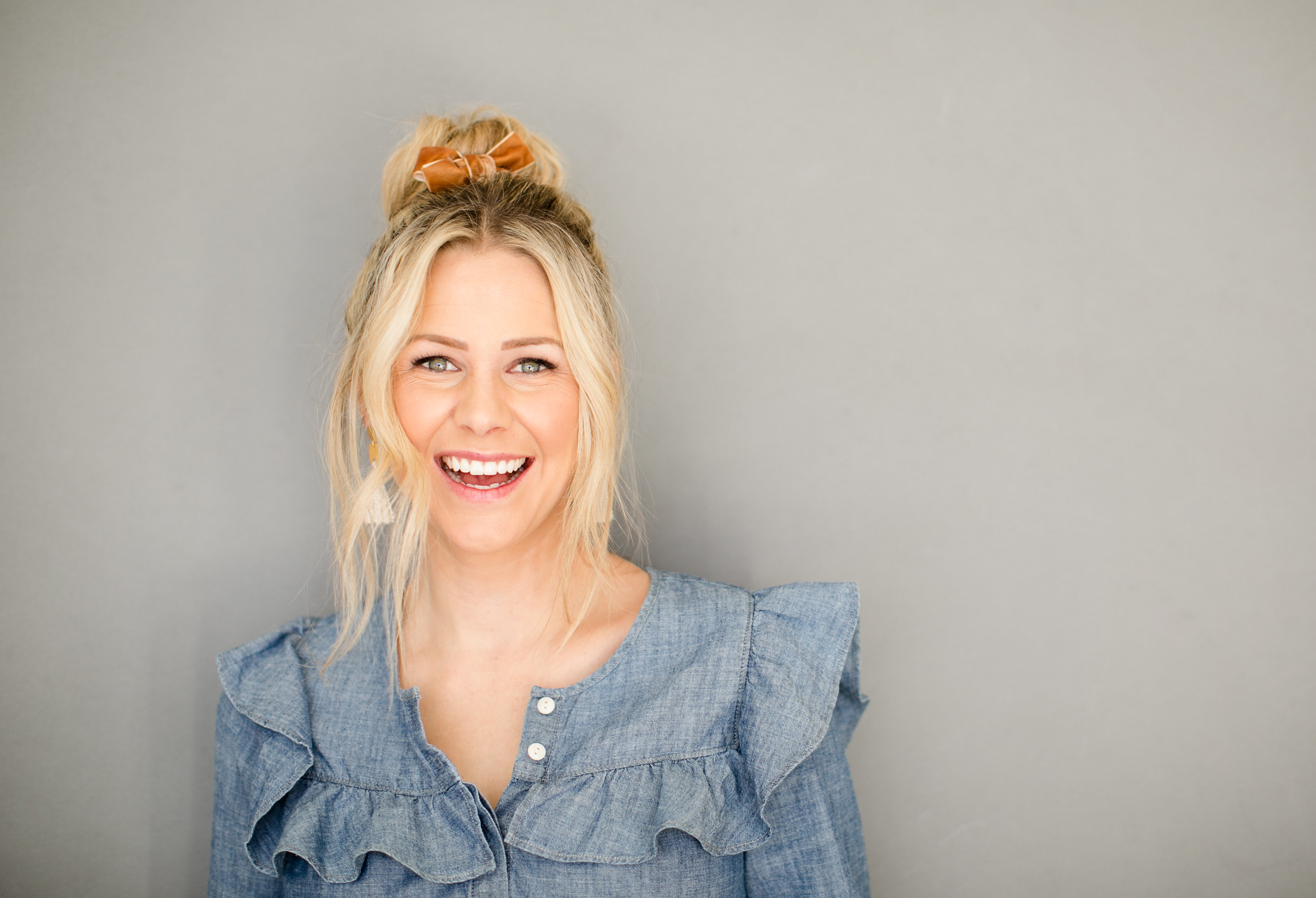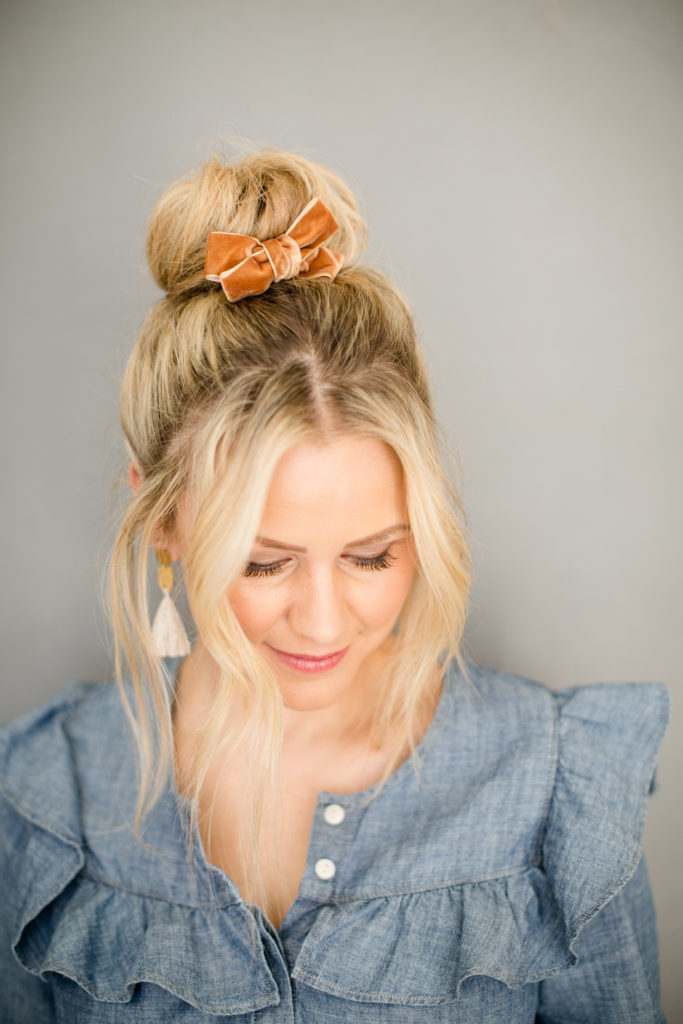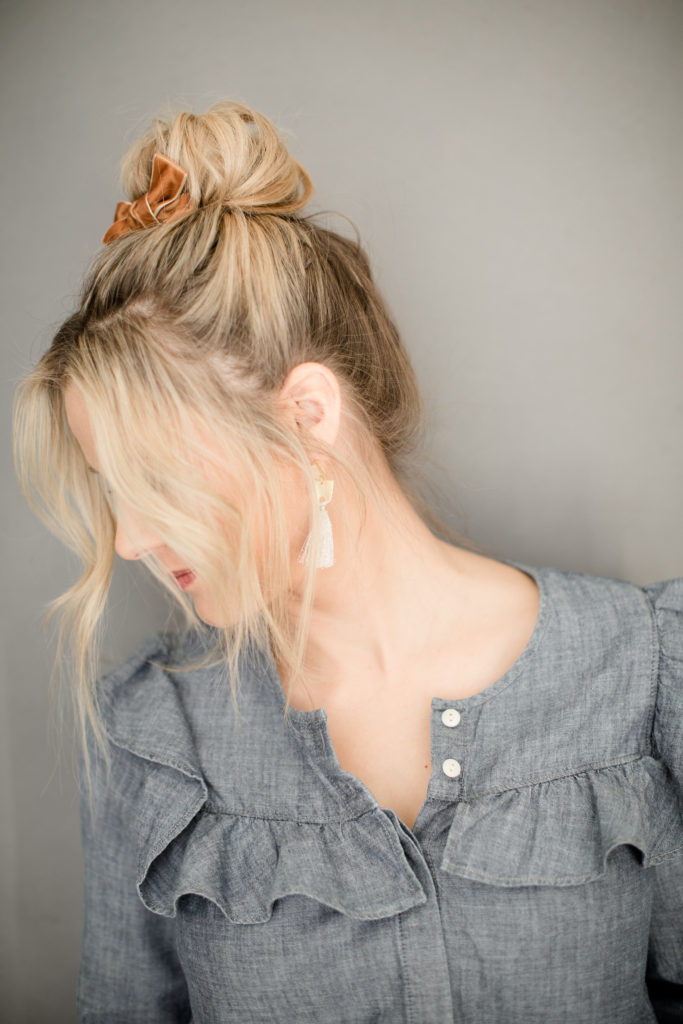 Next up is yours truly with a simple ponytail that gets dressed up with a bow too! It's so amazing what a little bow can do to a hairstyle. Another tip from Erica…
"Try and hide Bobby pins and hair ties to have a more finished look."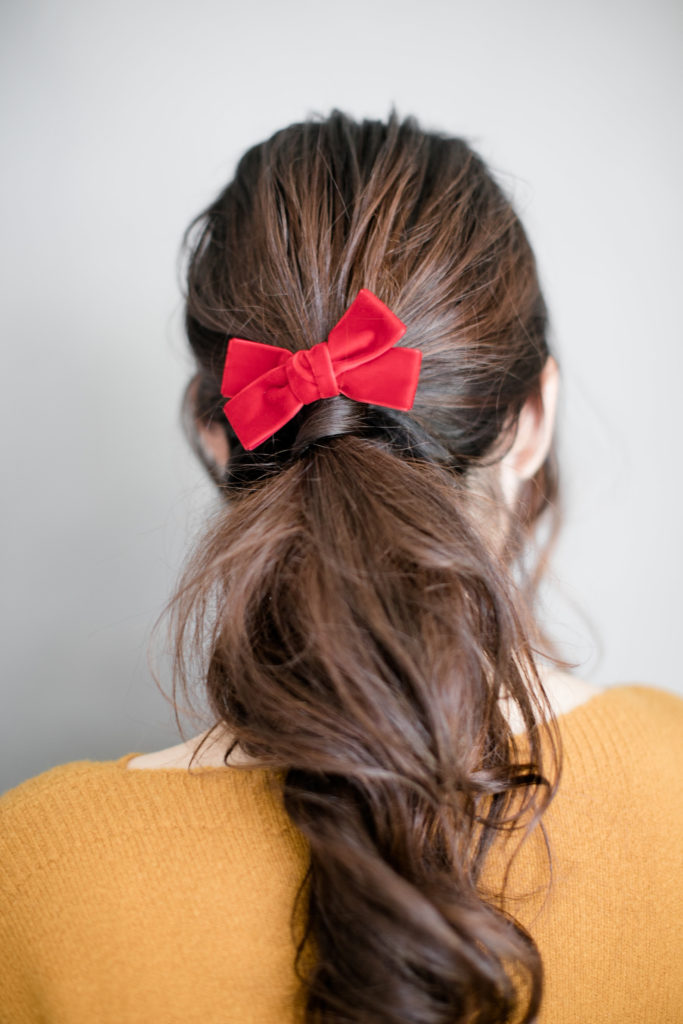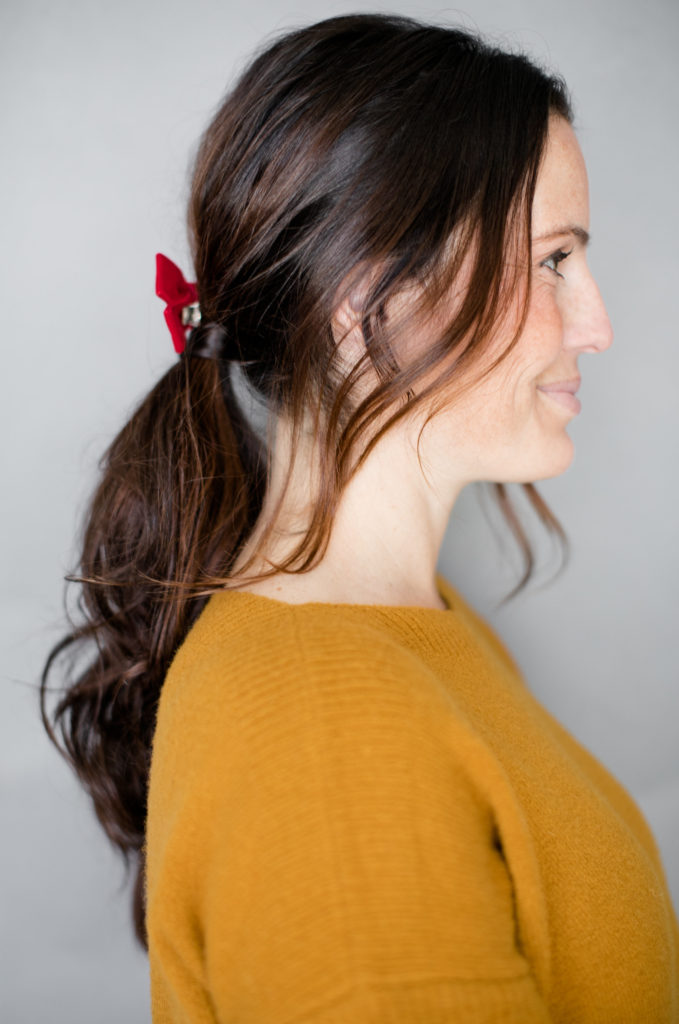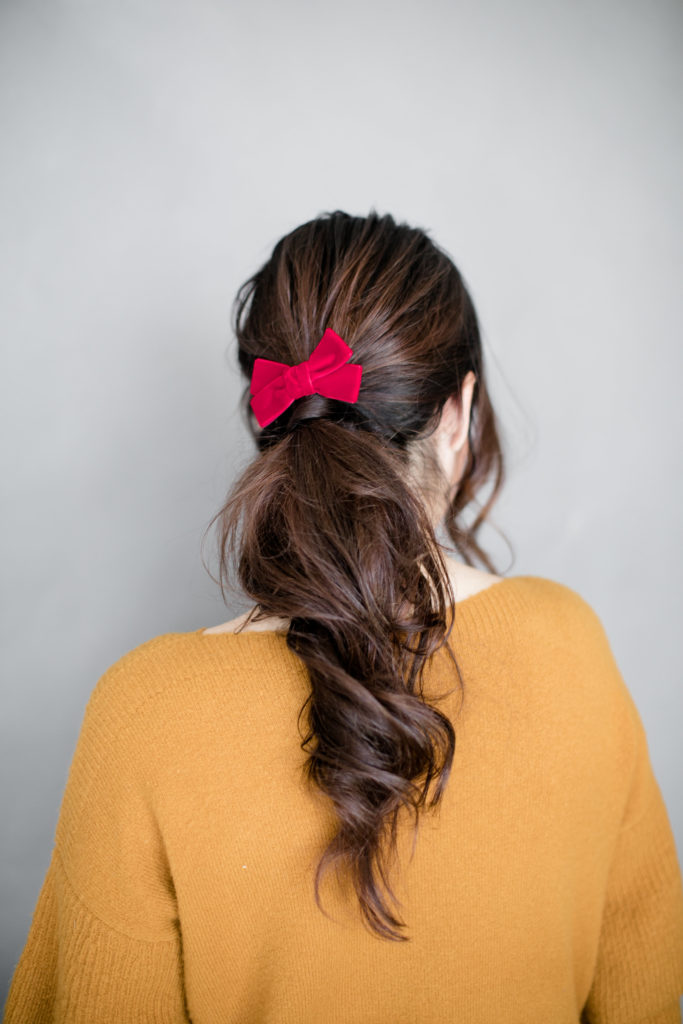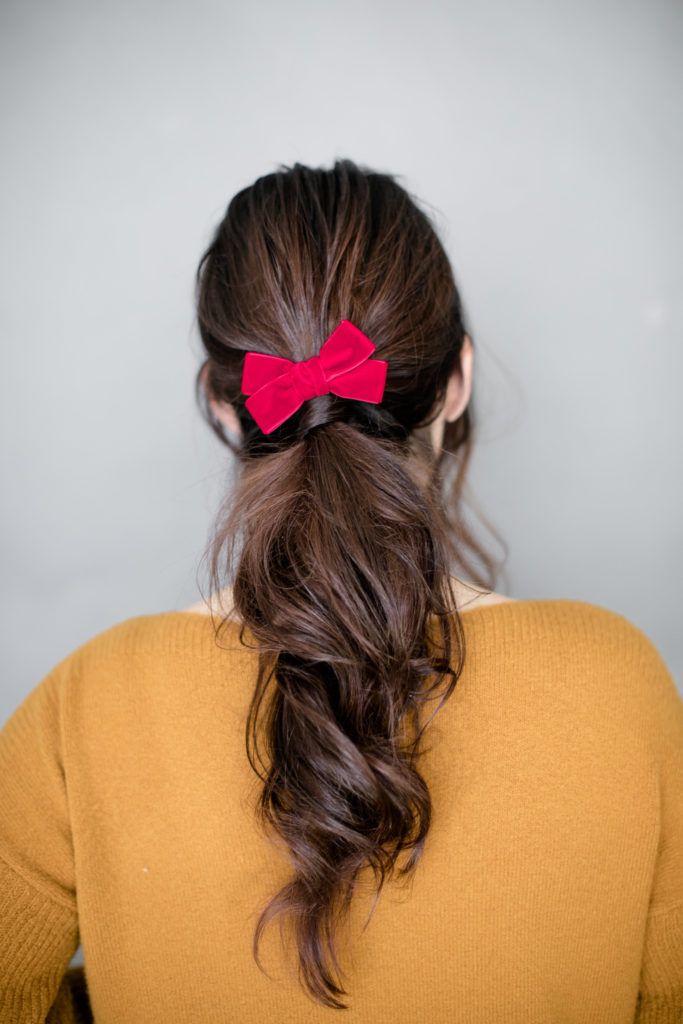 Next up, a few fun braided styles! I love a good braid, and Erica is sharing three with us!! This first one is on Heidi, another gal with gorgeous locks! Erica did this pretty fishtail half up style and finished it off with a bow!
What a fun way to make an already amazing braid even more fab!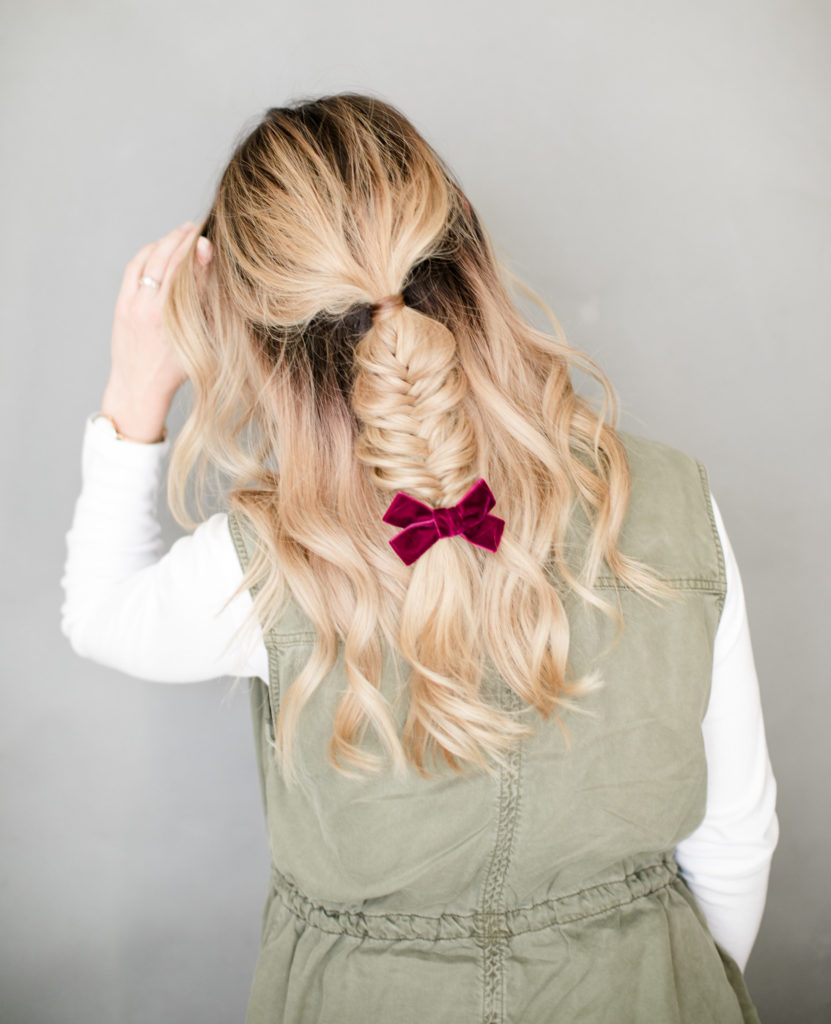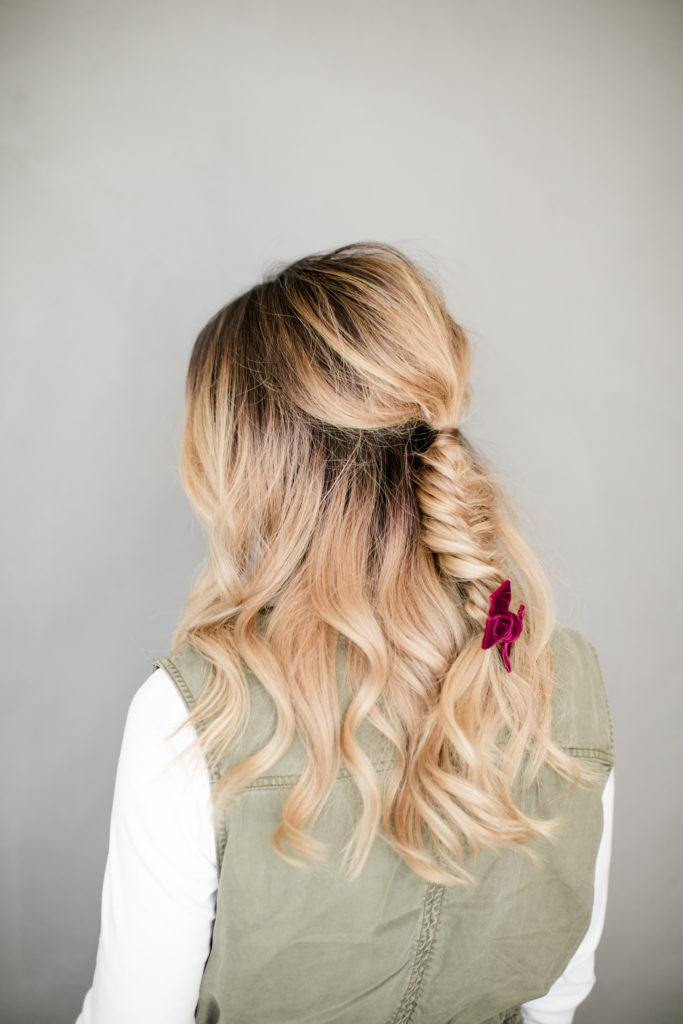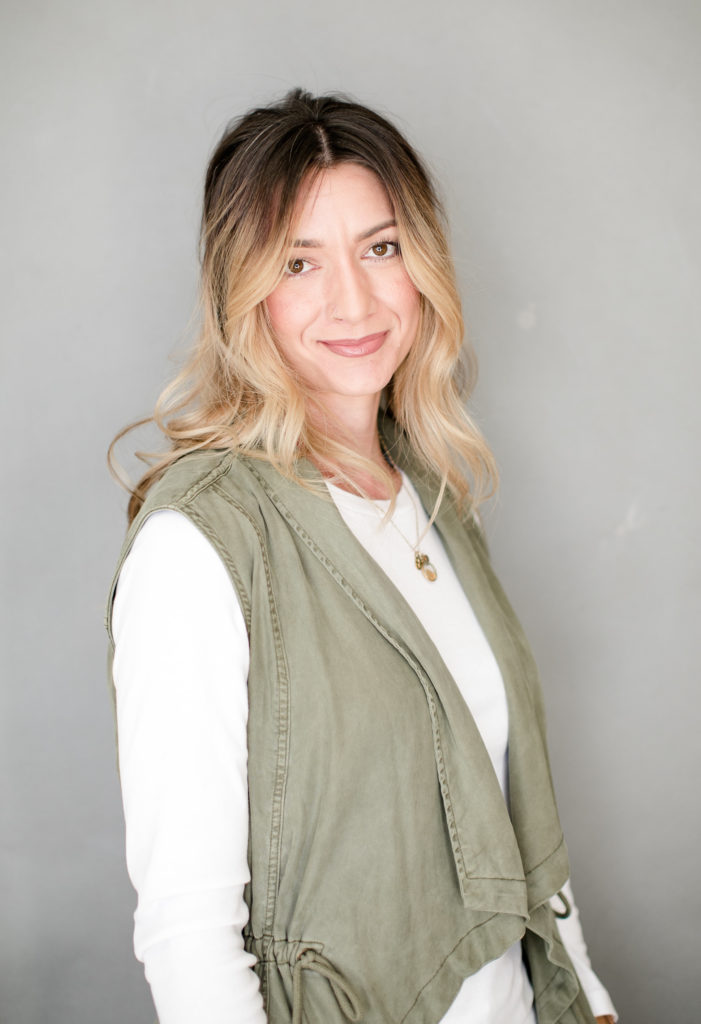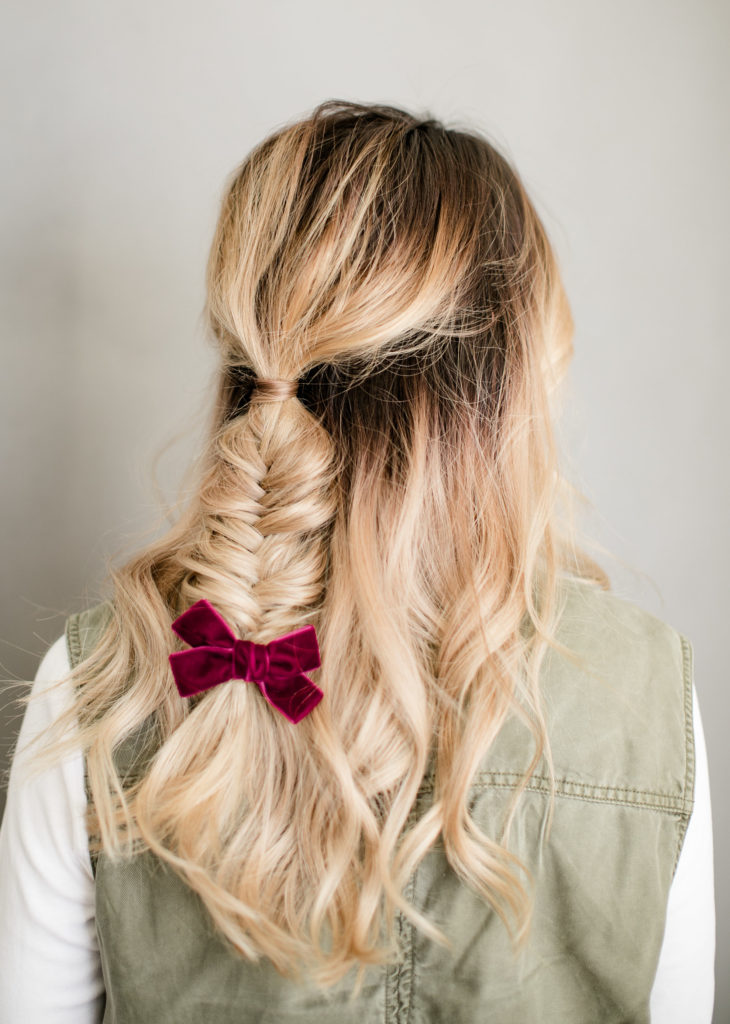 We used a couple of long velvet ribbons as well to mix it up a bit! Erica infused this long ribbon into a classic French braid, and it's a game changer! Here's some more advice from the hair guru…
"When you get to the end of your braid, before you secure with a hair elastic, using your forefinger and your thumb pinch and pull each part of the braid to "pancake it out" giving a fuller more dramatic braid"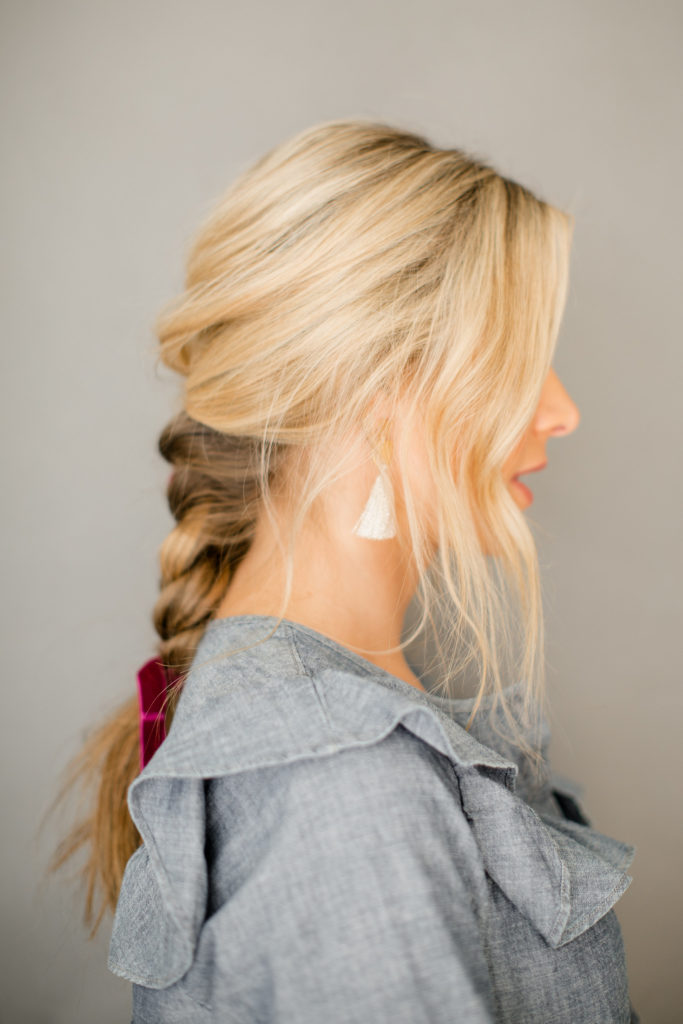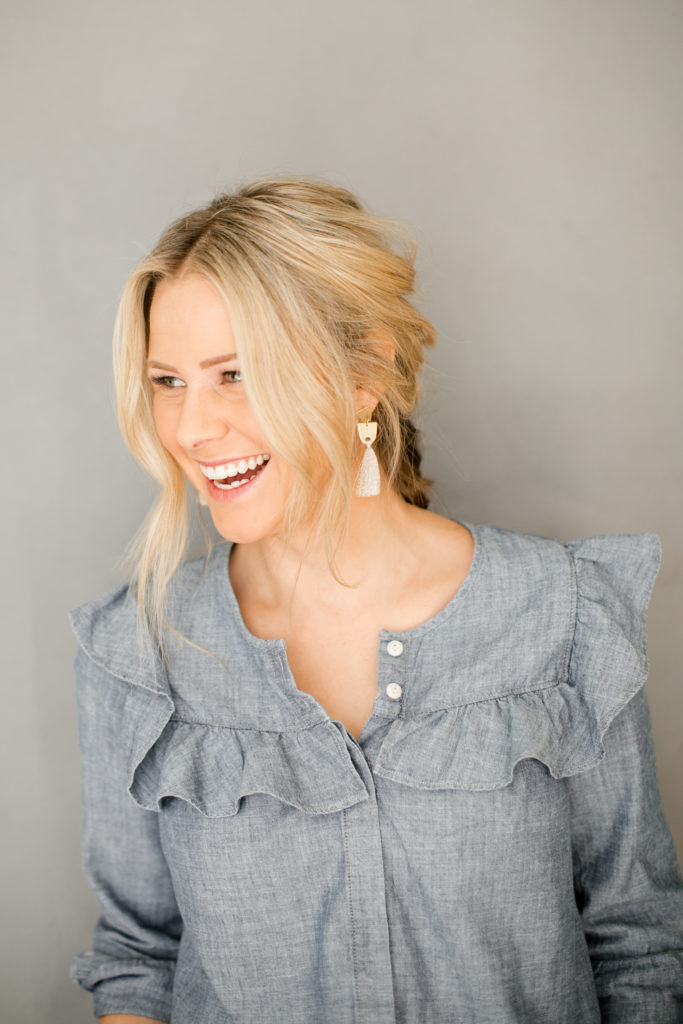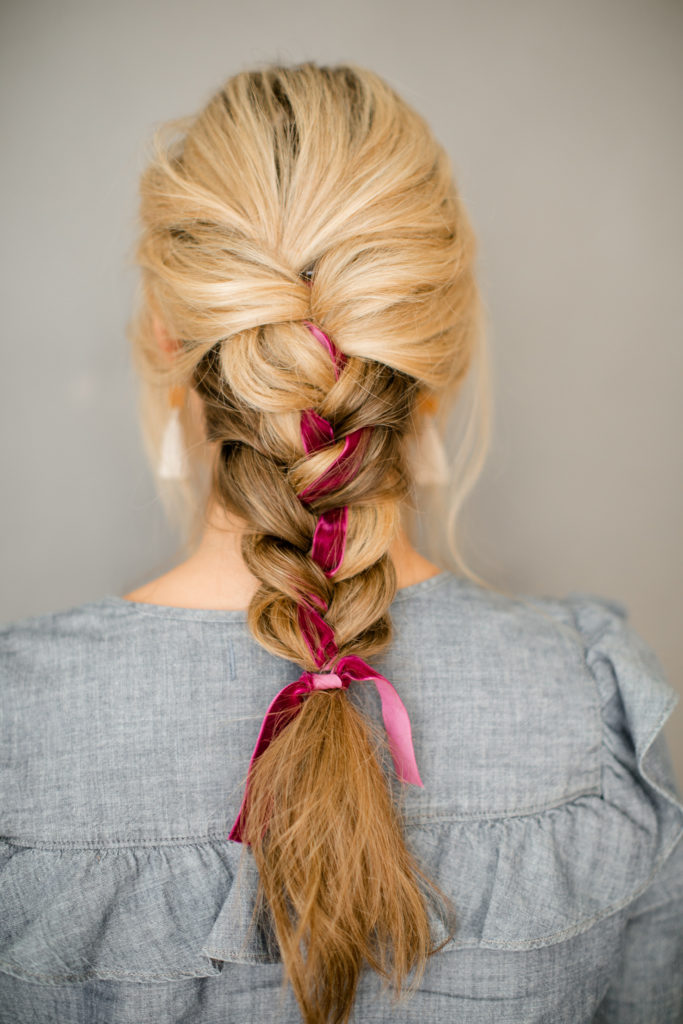 Last braided looks is this cute pig tail braid secured with some long ribbon. Sort of nostalgic to me and totally works for a holiday party! Such a fun way to dress up a playful hairstyle and give it a a fun detail…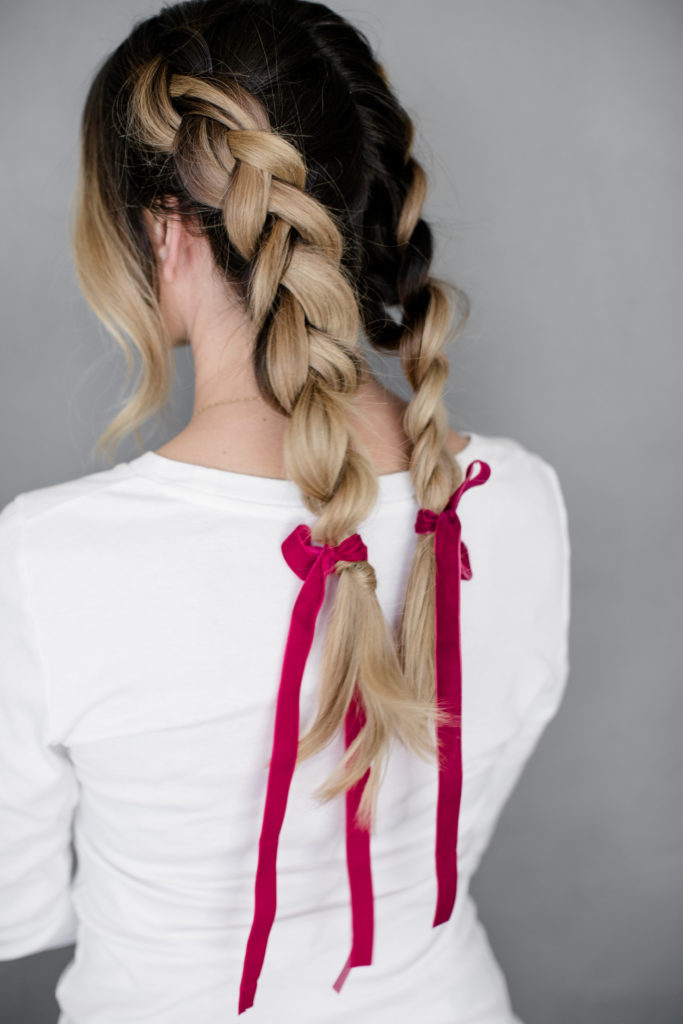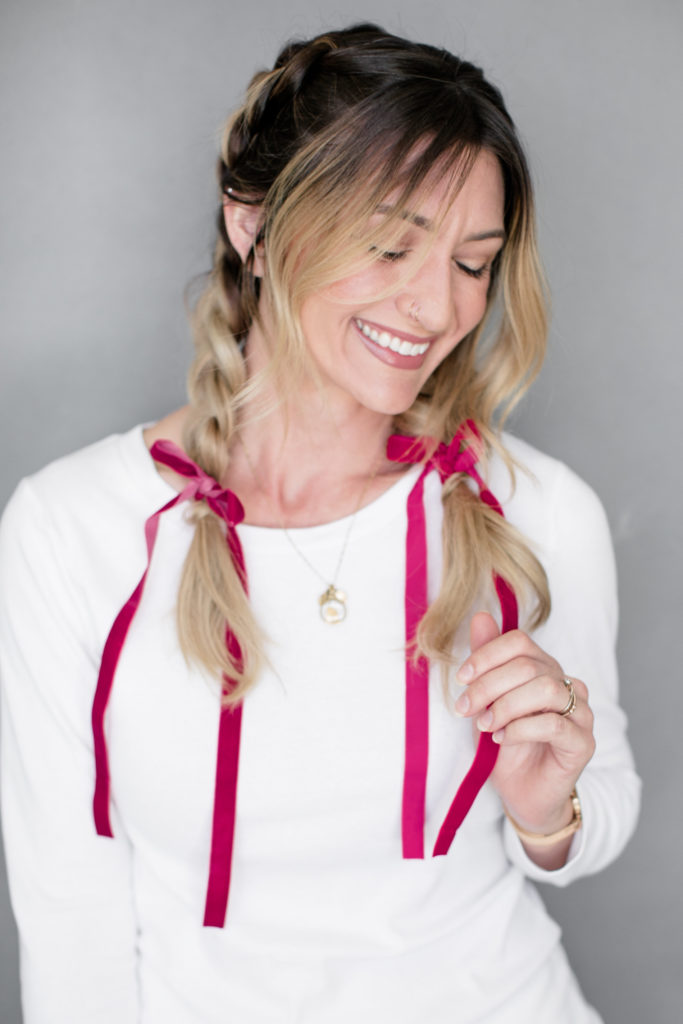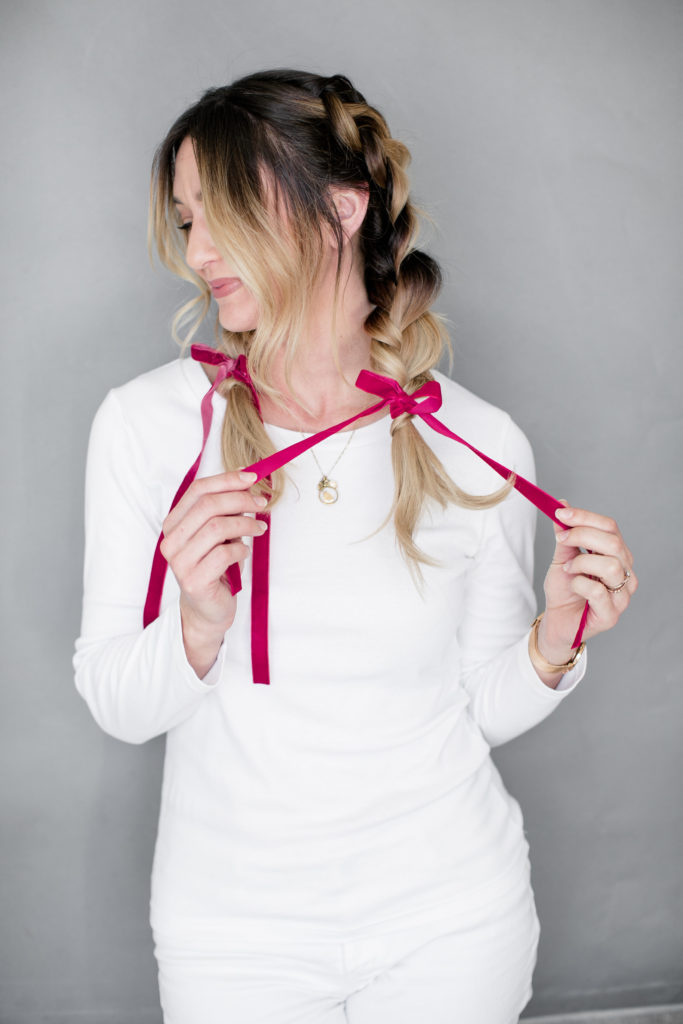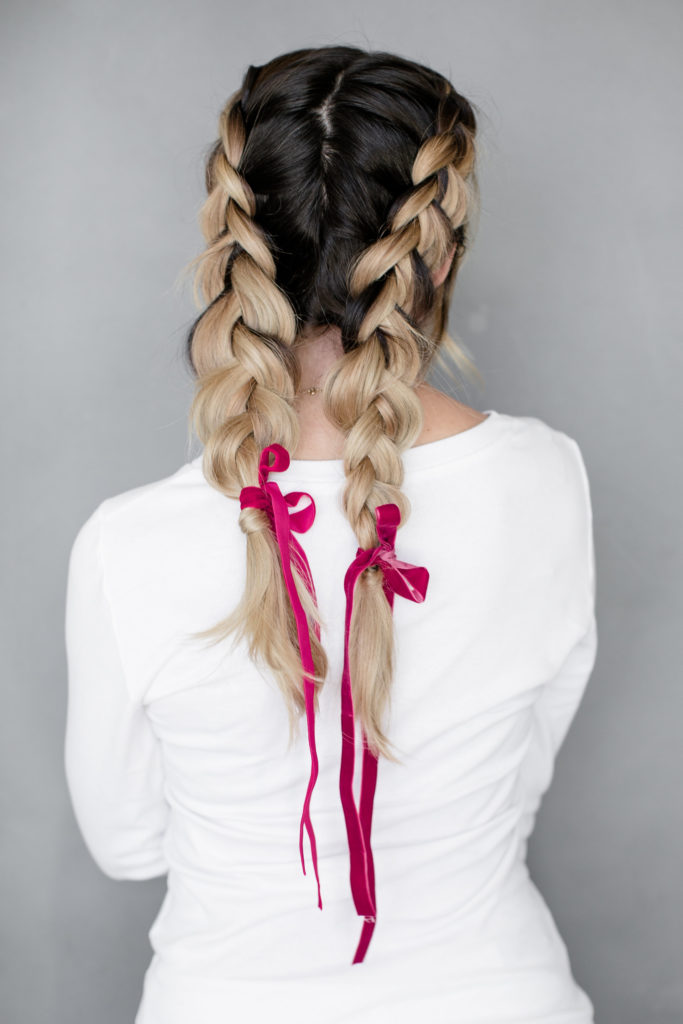 Lastly we did a few half up styles! I left her studio with this one below and got tons of compliments at pre-school pick up, ha! "How cute is that bow in your hair?!" It's definitely something fun and different to do to add a little style to your hair! Another tip from the pro…
Add some texture to your hair with some curls, spray with a dry wax or some sea salt spray to break it up.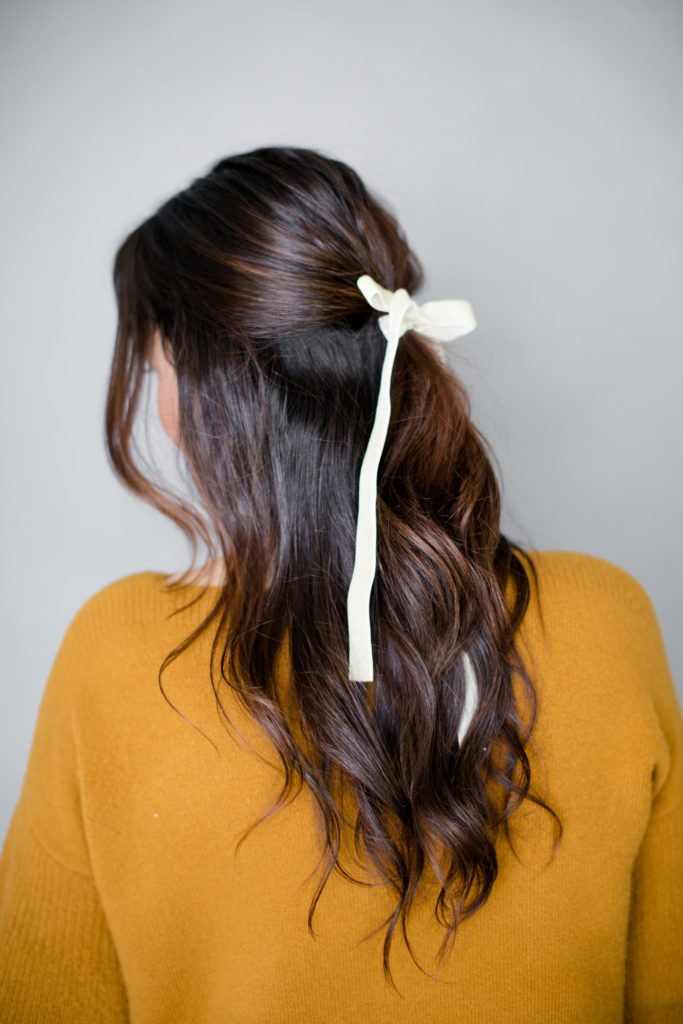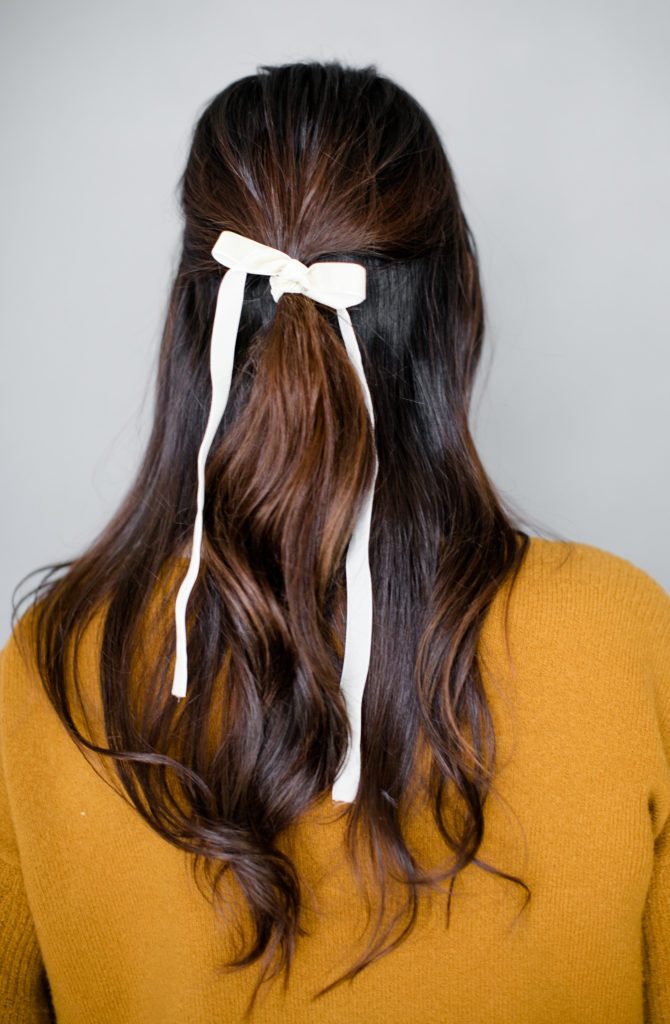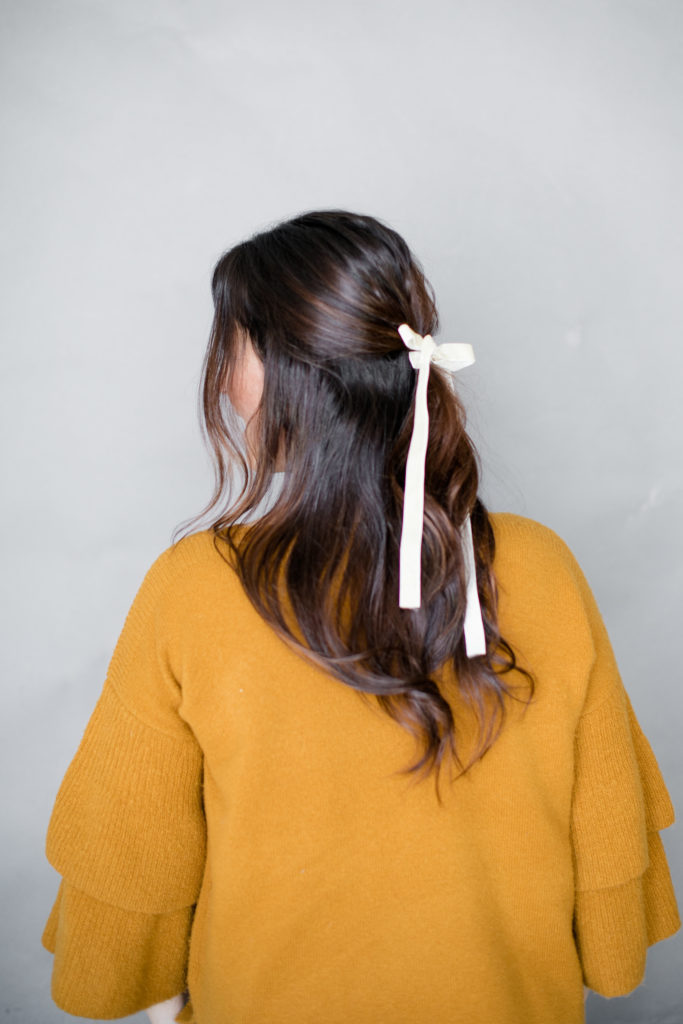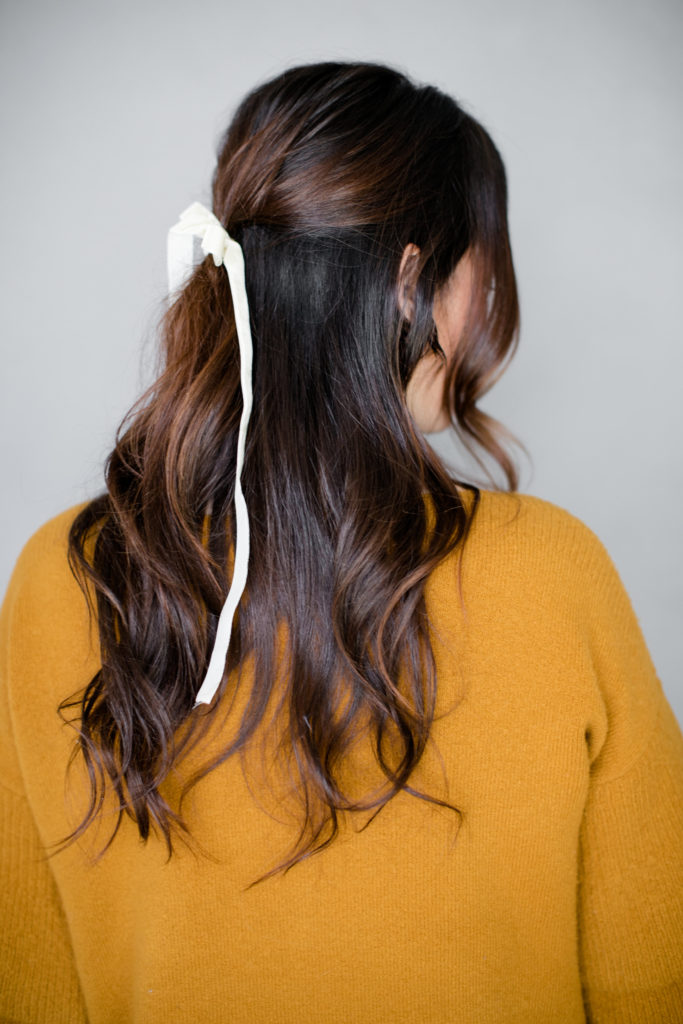 Now if you're really feeling the velvet bows, this one is for you! Now this is a present with a bow on it that I can get behind! Pretty hair all day every day thanks to 1011 Makeup! Here is Erica's last piece of advice, and I just love it…
Have fun with the bows, we say nothing is off limits
How will you be wearing velvet in your hair?! Share with us in the comments or tag us on Instagram, we'd love to see!!
xx
Jacquelyn