Spring is coming up and I can't wait! I'll miss all the Valentine's Day fun but ready for what's to come! With the new season approaching it's fun to do a little refresh to your home. I recently added a few goodies to my kitchen from Serena & Lily and I'm excited to entertain our friends at home this season. Take a look at some of my favorites below!
Photos by Corrie Lynn Photo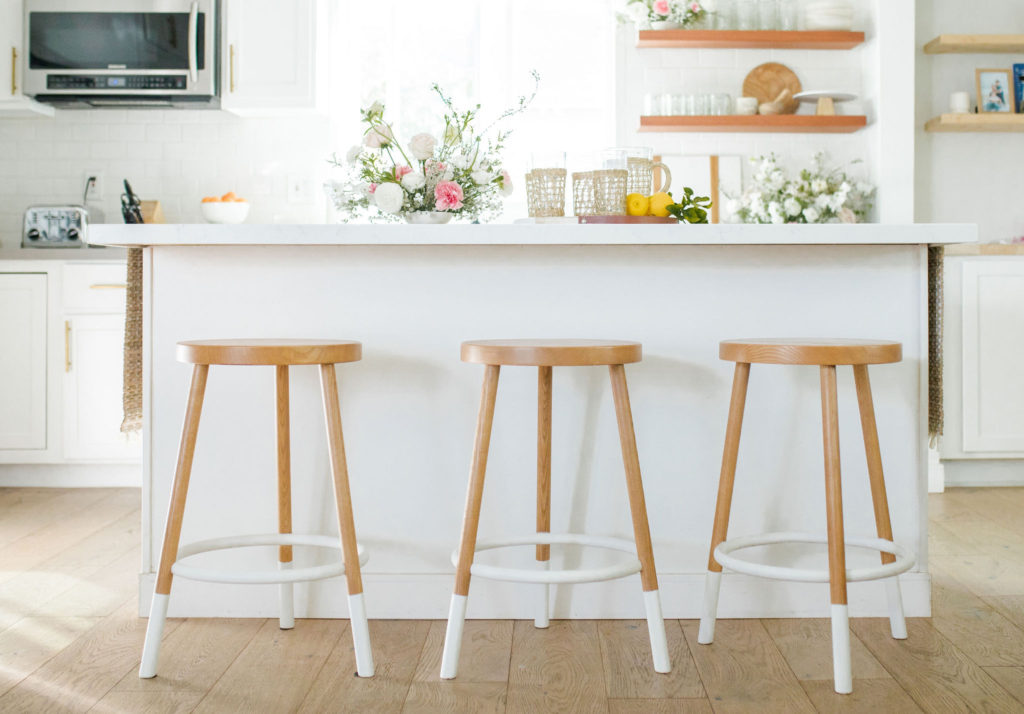 One of the my favorite things I got were these Beekman Stools. I always went back and forth on doing stools around our island, and I'm so glad we finally got some! My boys eat their cereal there every morning and sit there and color while I cook dinner, it's just the best! It's funny how a few stools can bring your family unit closer through-out the day.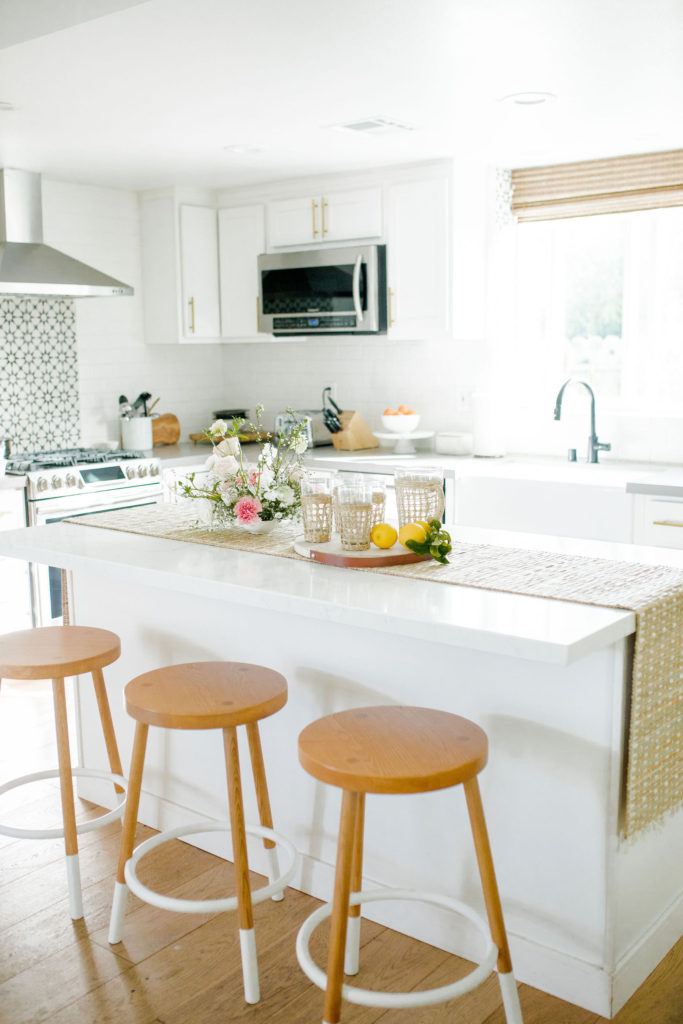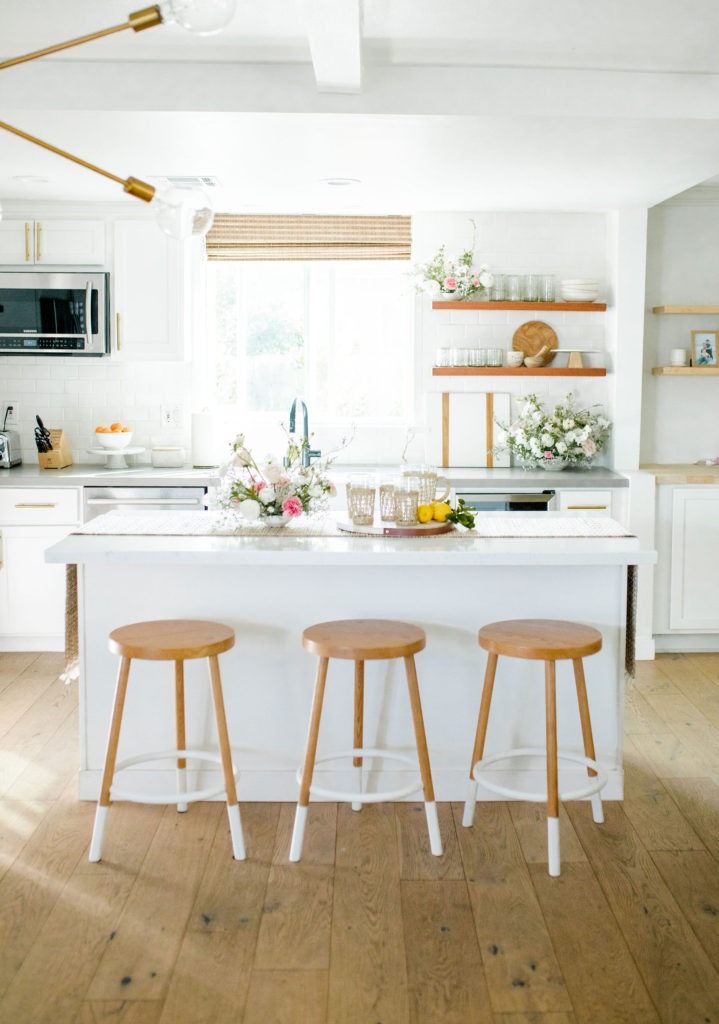 I added this Woodbury Serving Board below and have been using it mostly for decor so far… It's just so pretty!! I love the mixture of the white textured wood with the light wood pieces. Also, you should always have pretty flowers in your home! Spring has some of the best flowers of the year!!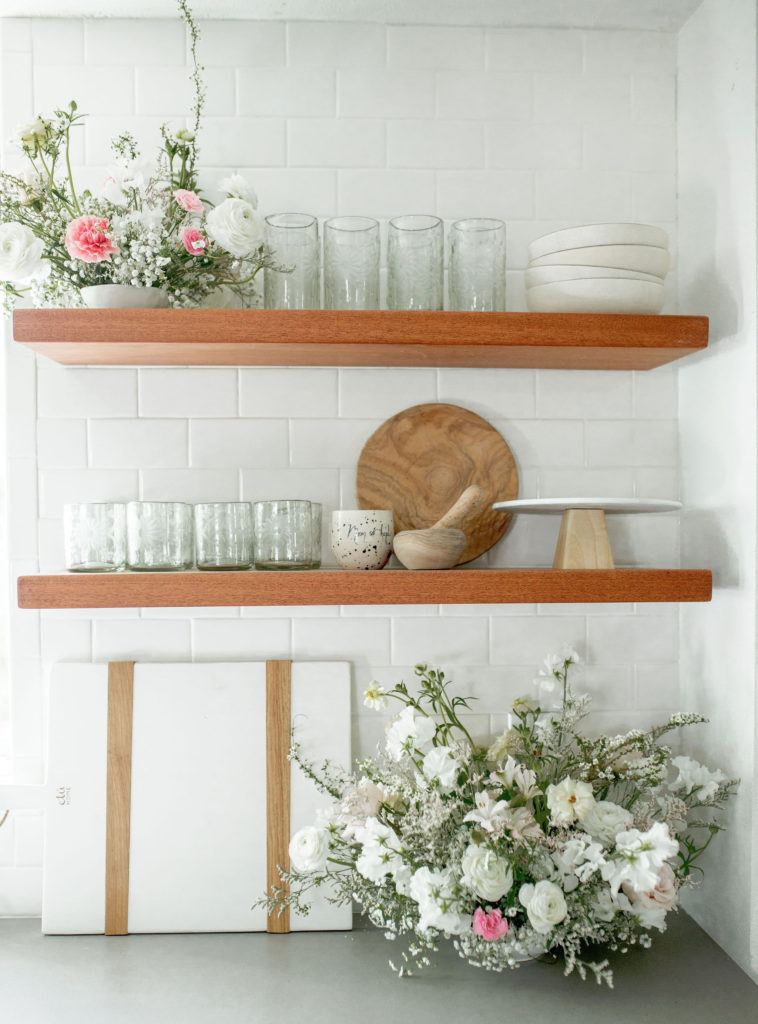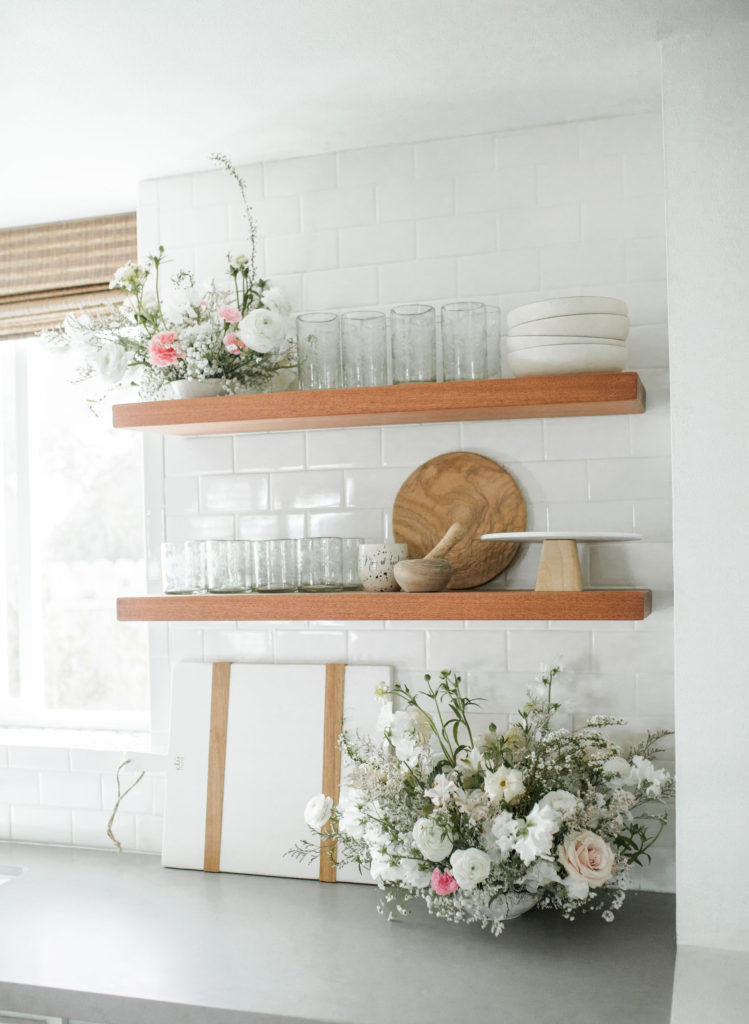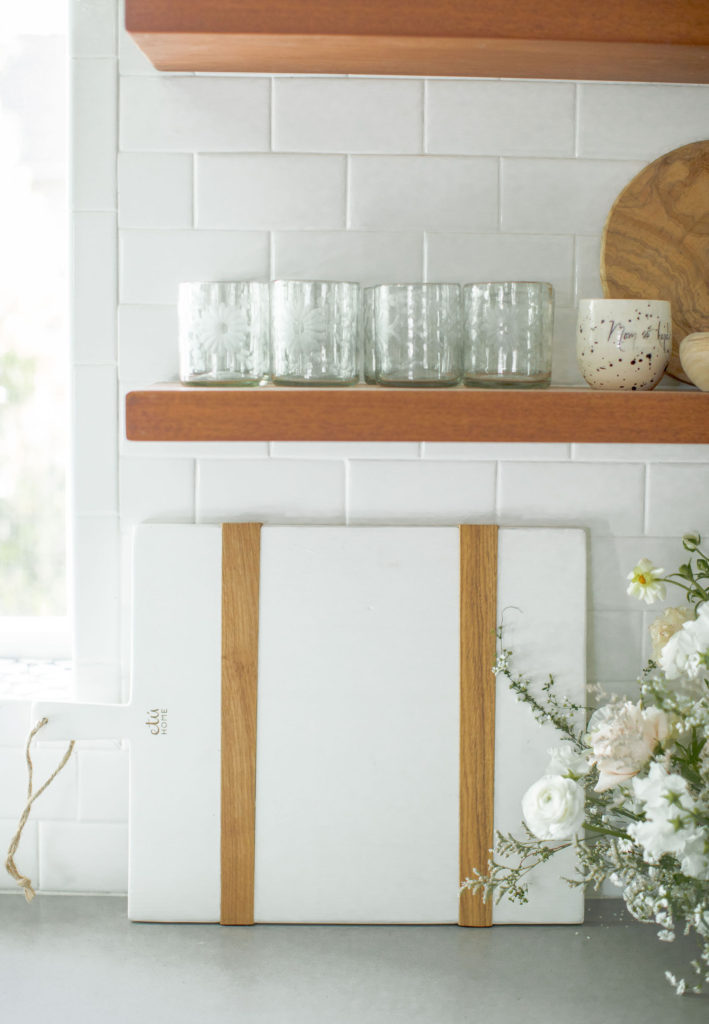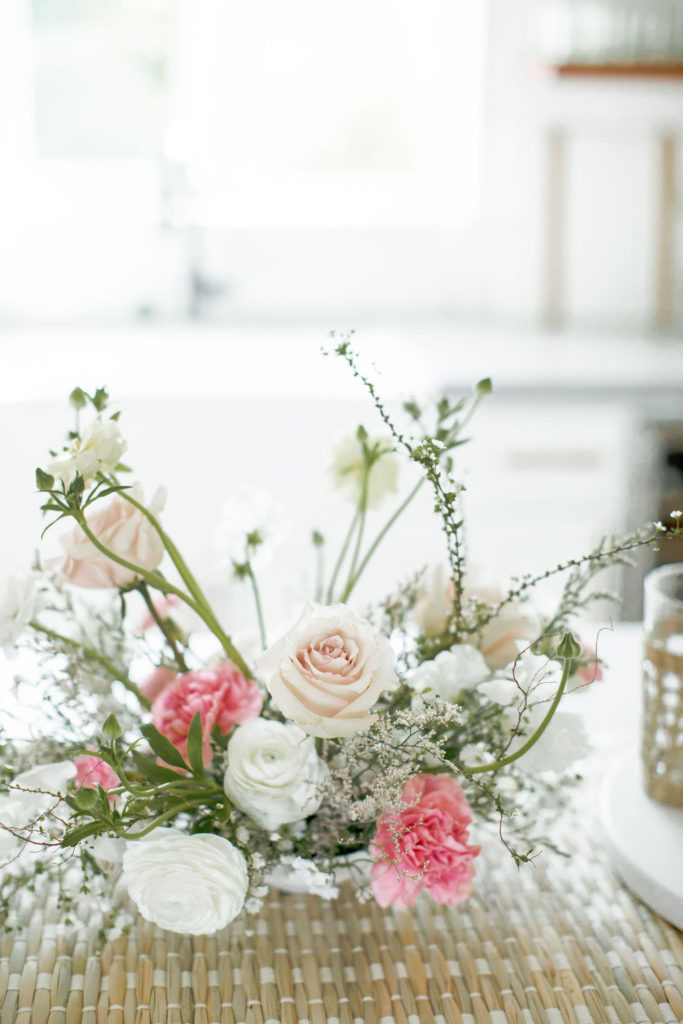 You may have noticed that we are pretty obsessed with anything boho, and this glassware set is just that! My mom told me she had a set just like it, I said she shouldn't have ever gotten rid of it, ha! The Cayman Glassware Set with the Cayman Pitcher are a must if you ask me!
I also got this amazing Beachside Serving Board I've been using on my island with a candle or flowers. The leather strap and again, the mixture of white and wood is just so pretty!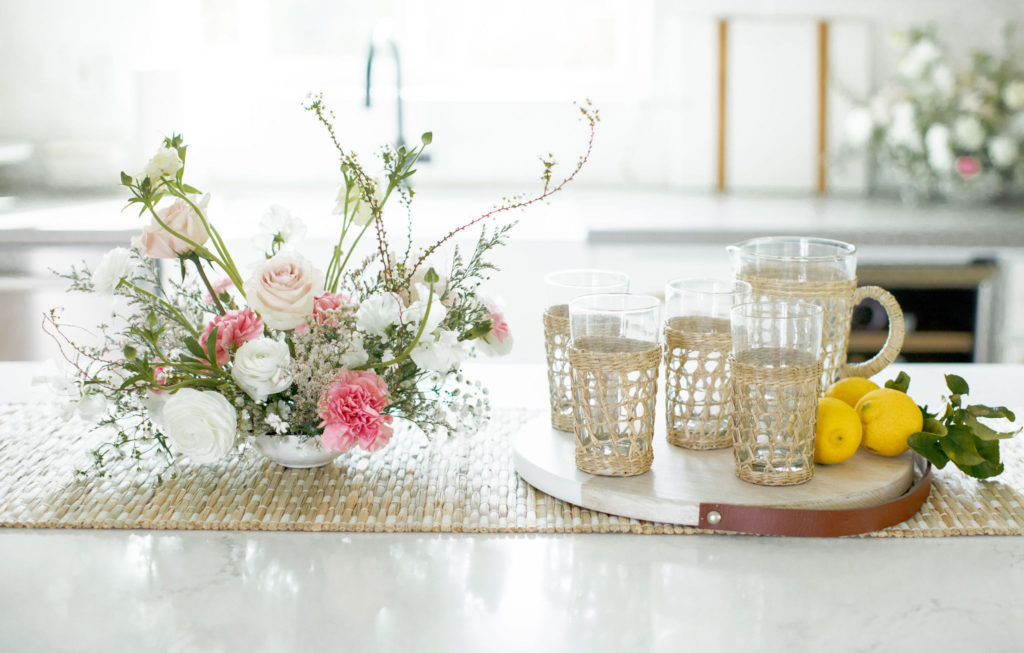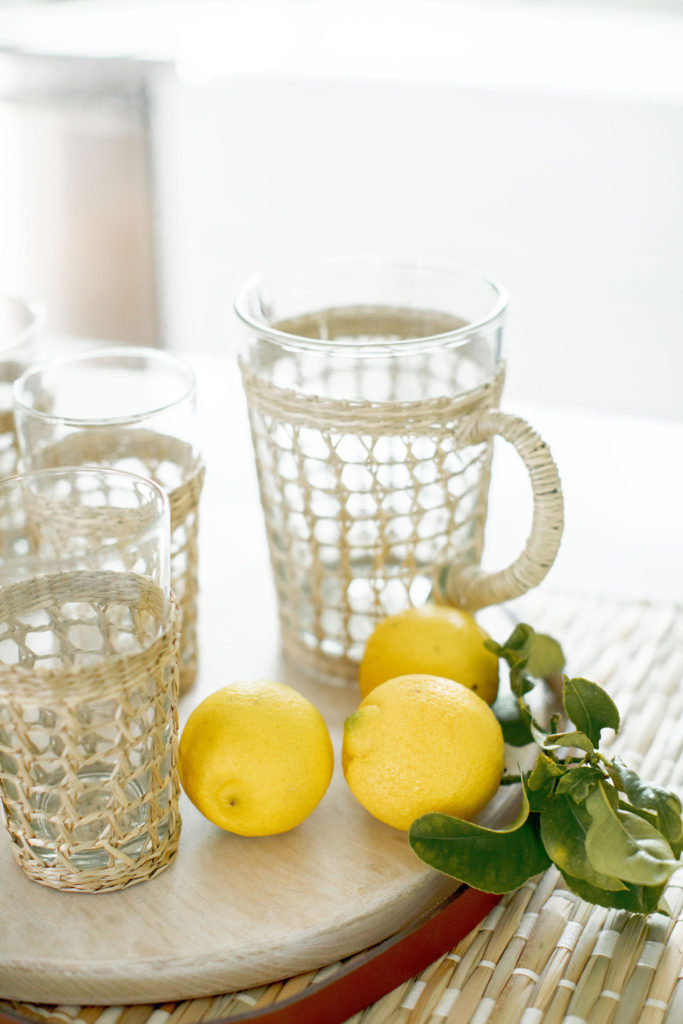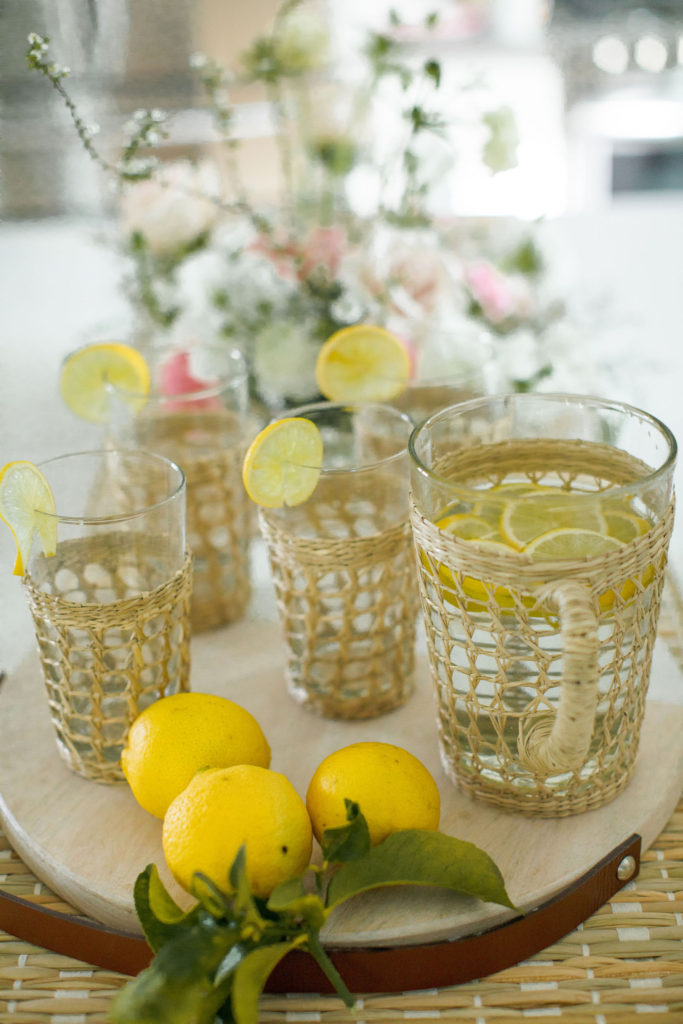 Lastly, this pretty Cabo Woven Runner is just such a good staple to have in your home. You can use it on your island like I did or for any dinner party or even just as decor on your table!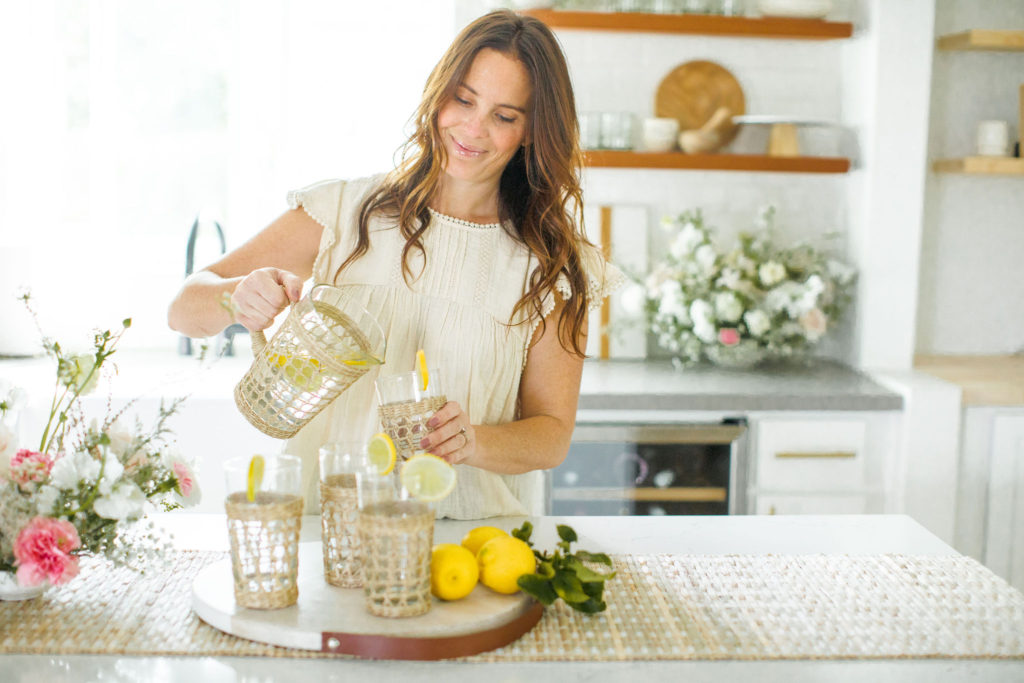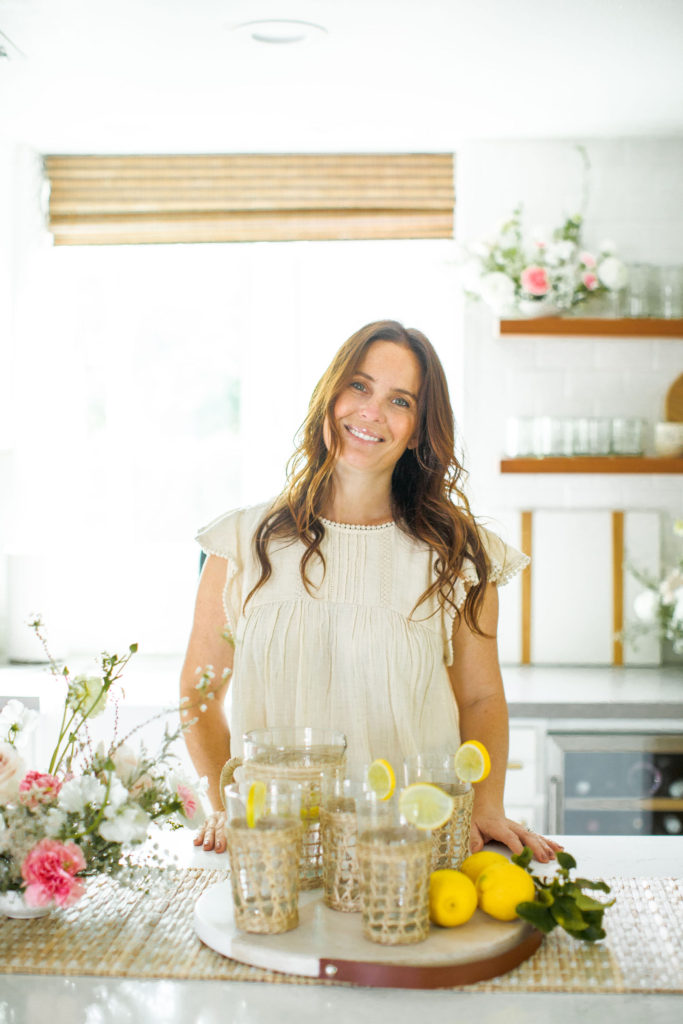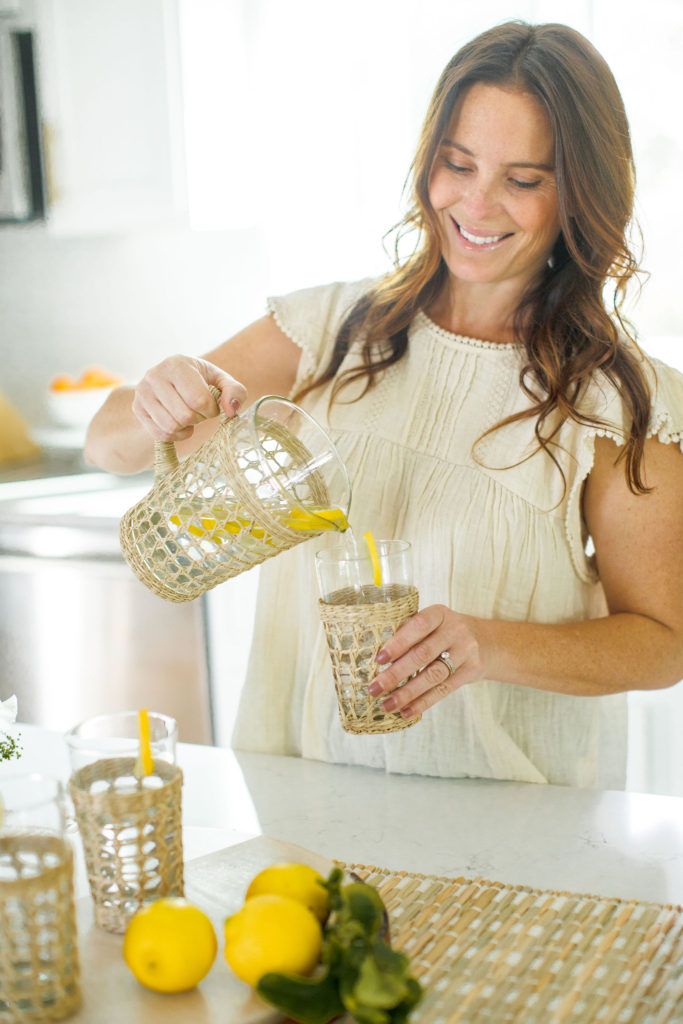 So pour yourself and your guests a glass of fresh lemonade – it's time to get Spring underway in style! Shop all my favorites below….

xx
Jacquelyn