Our first event of 2020 happened in January and boy was it pretty! We celebrated the sweetest baby girl's 1st birthday with a Swan in a Million party. Dakota came all the way down from San Francisco to Los Angeles to celebrate, such a jett-setter already! I'm so excited to share this one, I had been dying to do this theme and it was so fun!!
You can find us featured today on 100LayerCakelet with these beautiful photos by the talented Alison Bernier
How cute is this family?! And I swear, Dakota had to be the happiest baby of all time at her party! And her little outfit was adorable!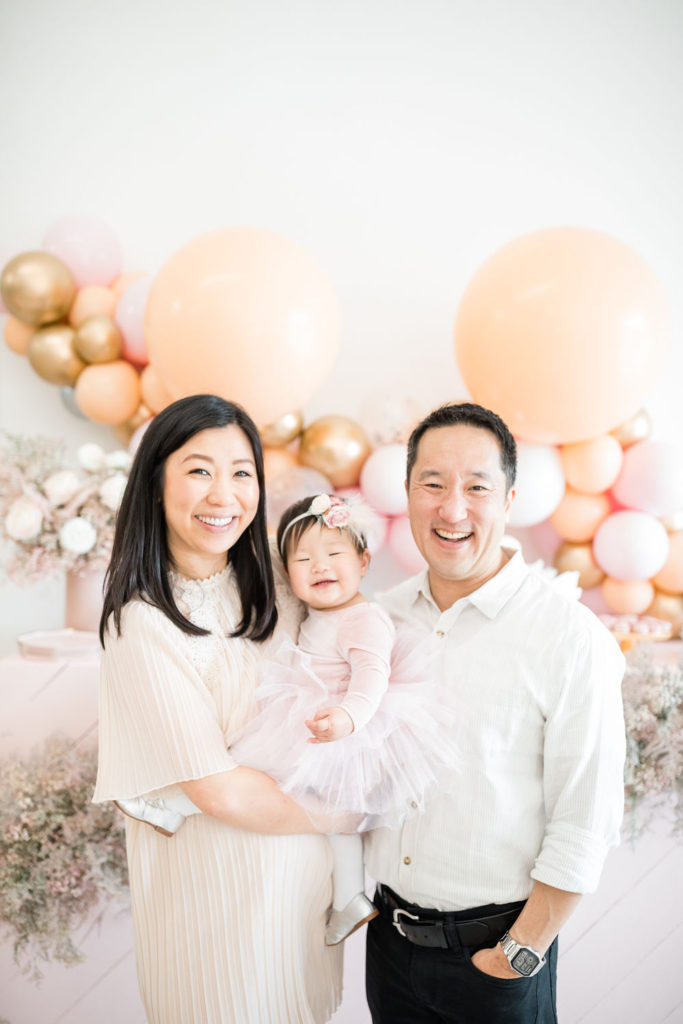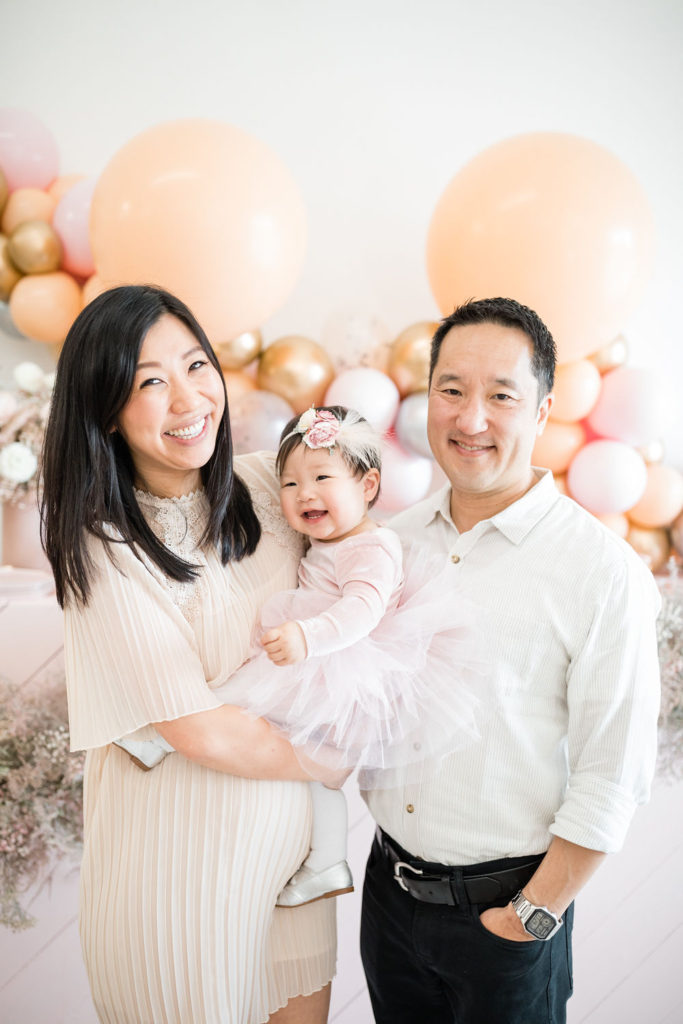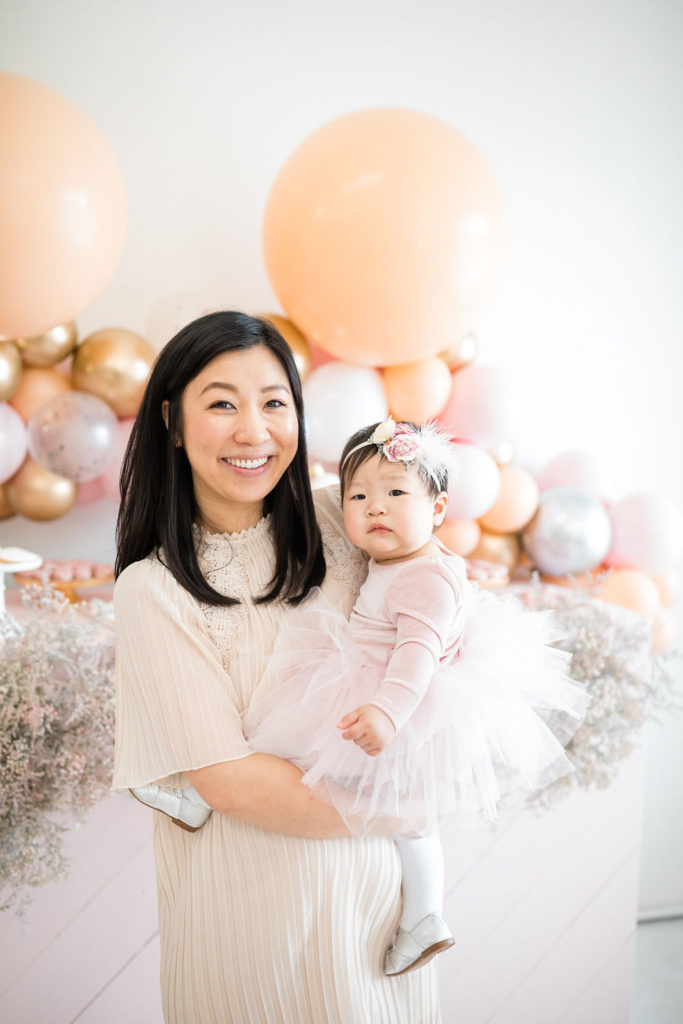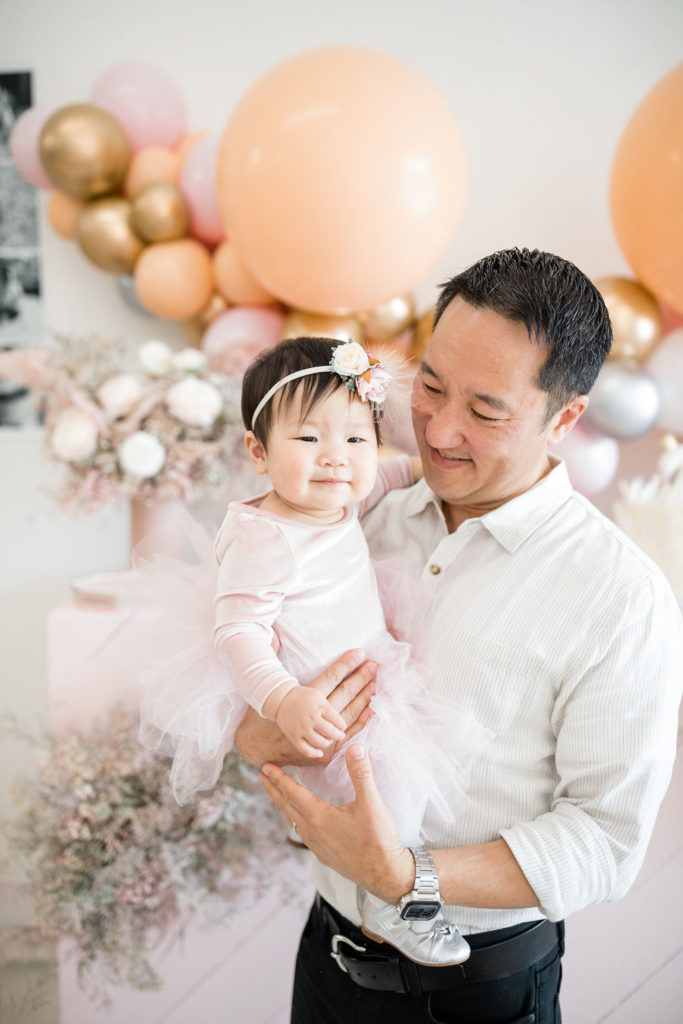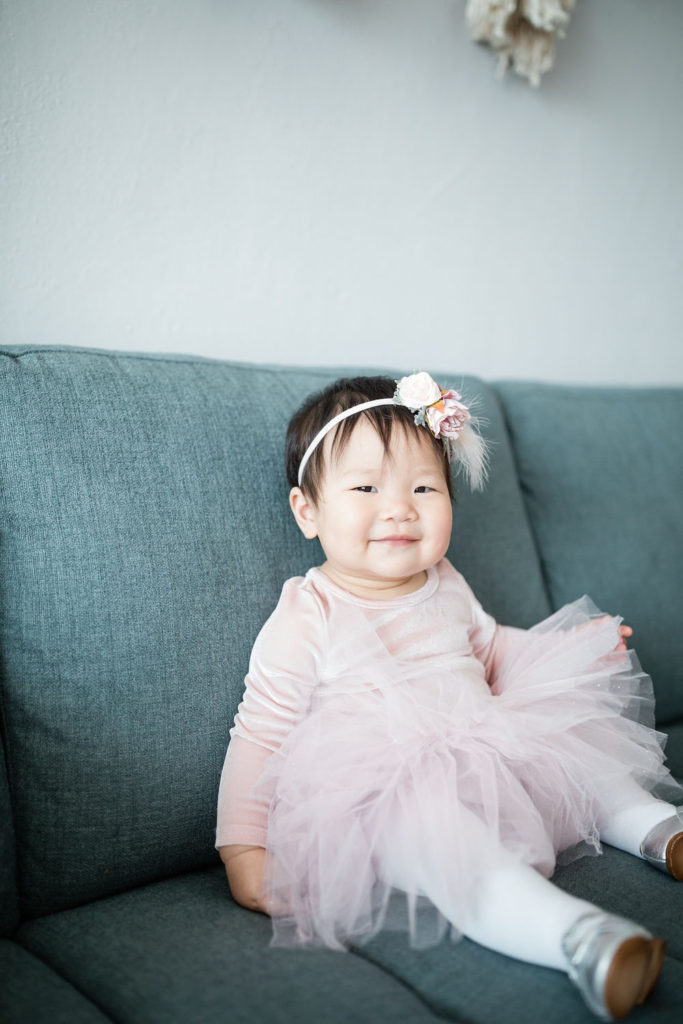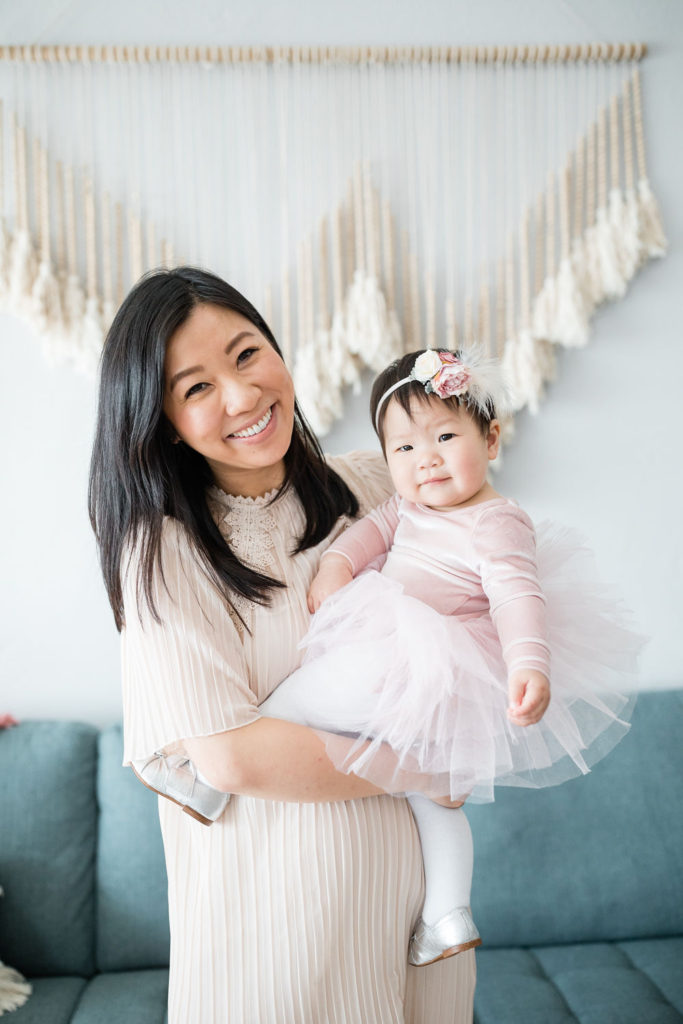 The party was held at Little Play Society, an adorable indoor play space that doubles as a kid party venue. We decked out the front door with balloons by The Pop Shop and an adorable sign by Creative Amme.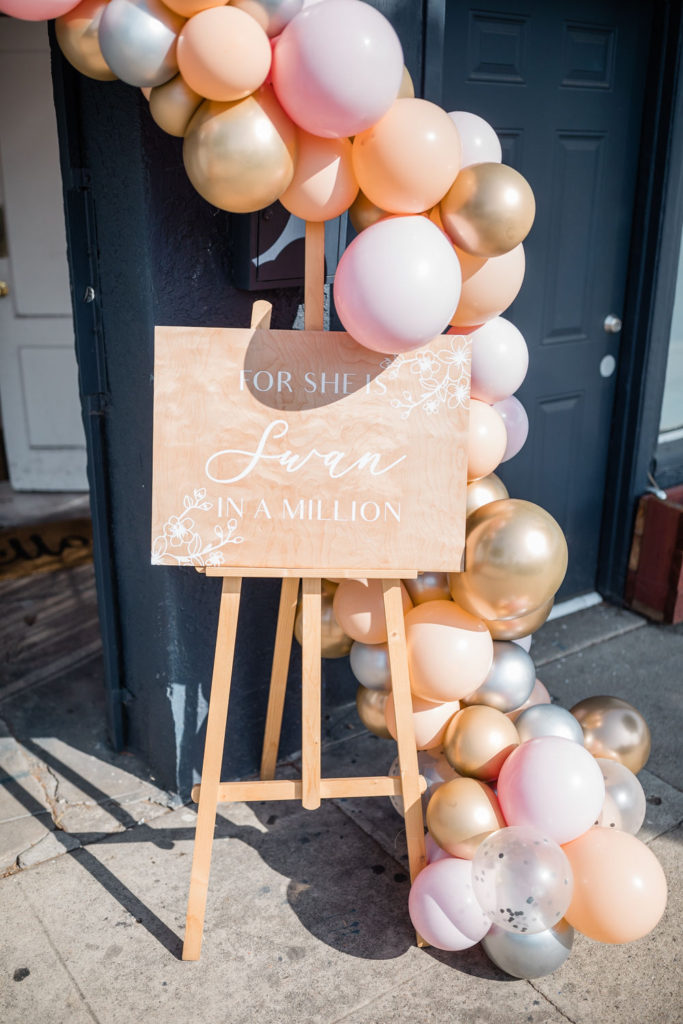 The inside was even cuter! The color scheme as a mix of soft blush, white, pink and gold and silver. I loved everything about it! We worked with our talented friends like Ellen of The Pop Shop and Alex of Third & Park to bring this all to life. There was baby's breath all over and I was not mad about that at all!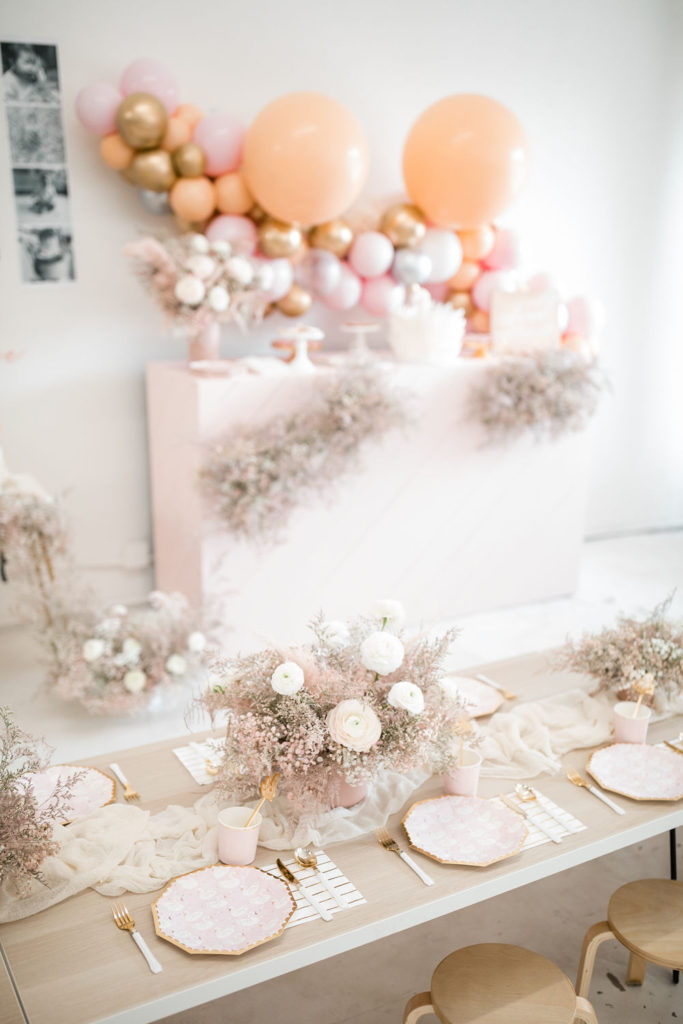 For this party we used the adorable swan plates from Daydream Society mixed with their gold striped napkins and this white and gold flatware. The runner was purchased off of Etsy and details through-out the party are by Creative Amme, aren't those gold swan cocktail stirrers adorable?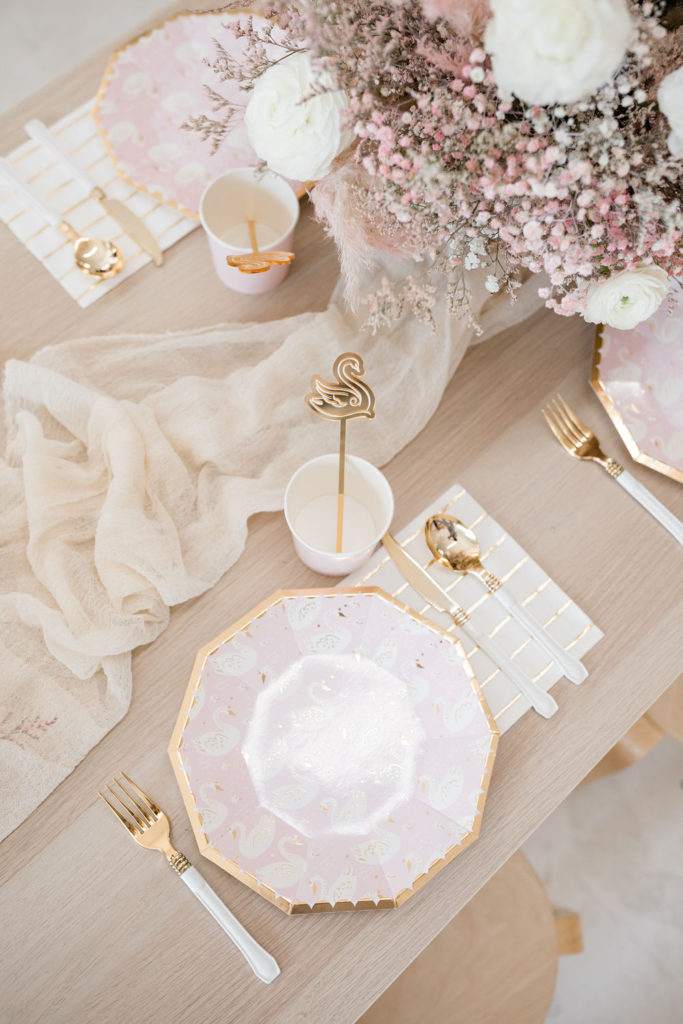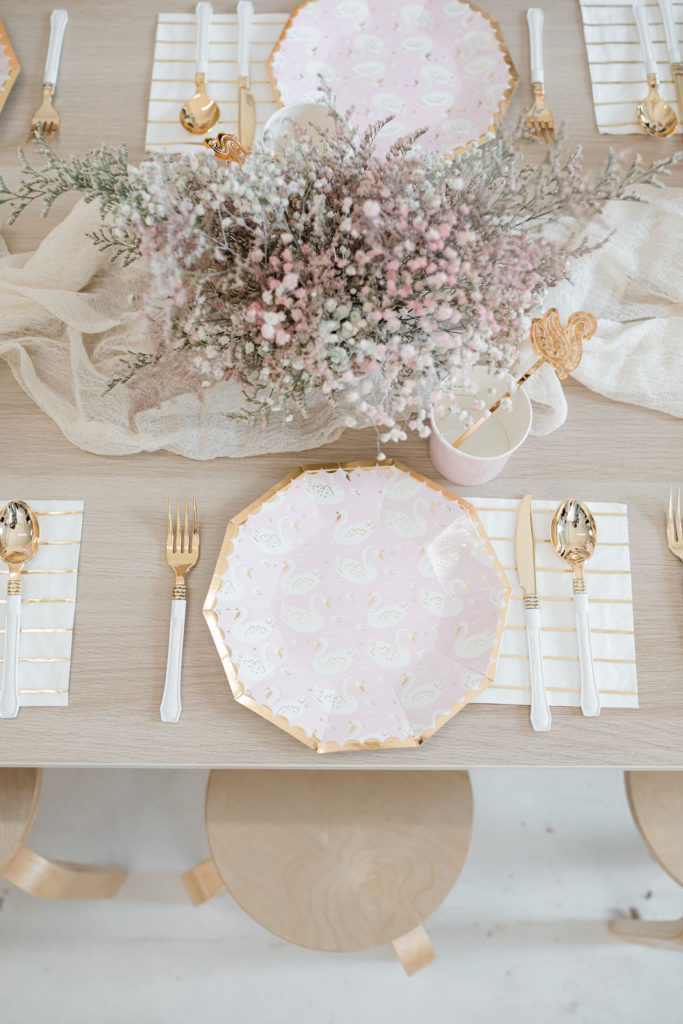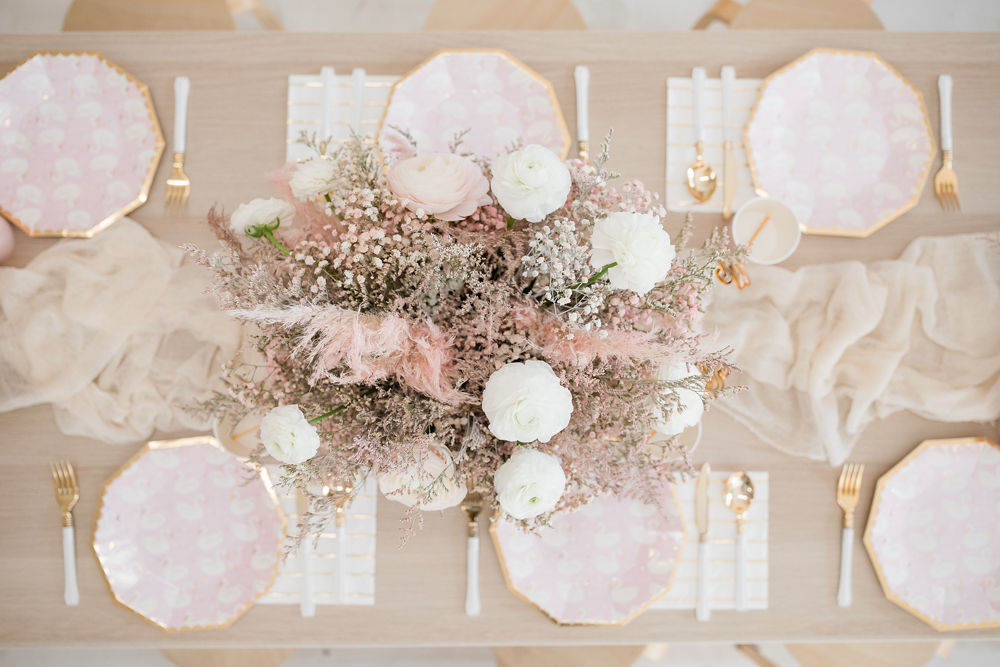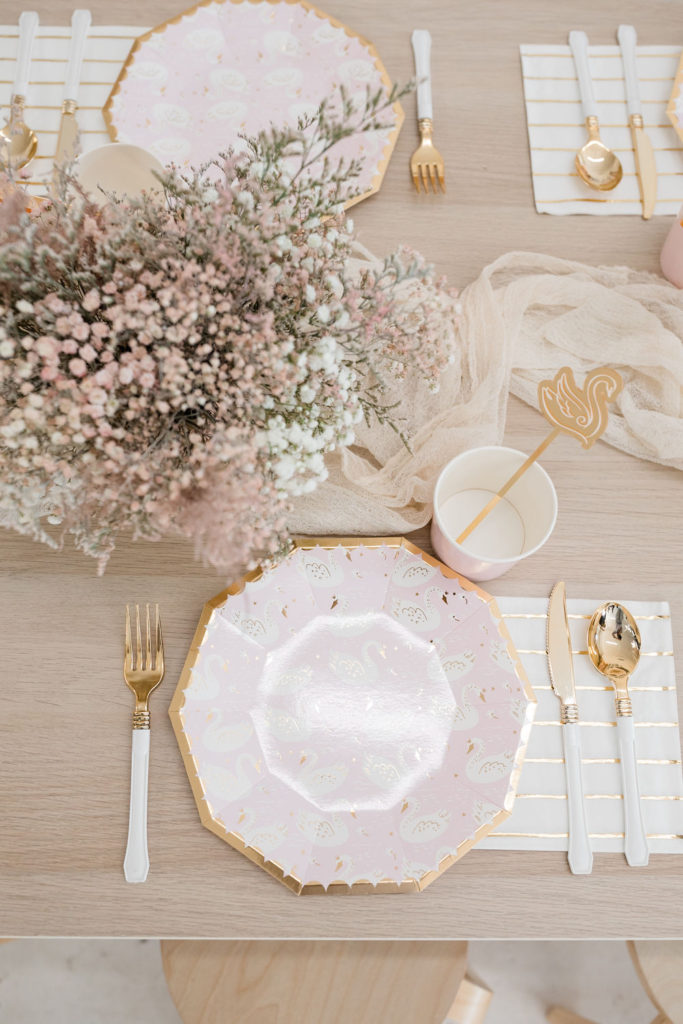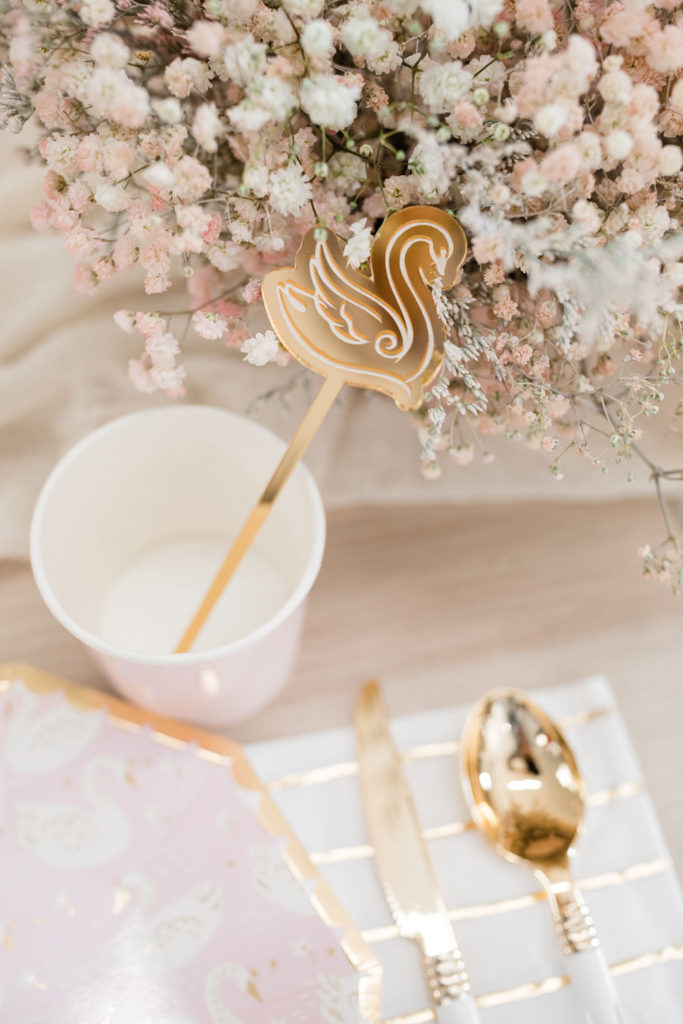 Are you as obsessed as we are?!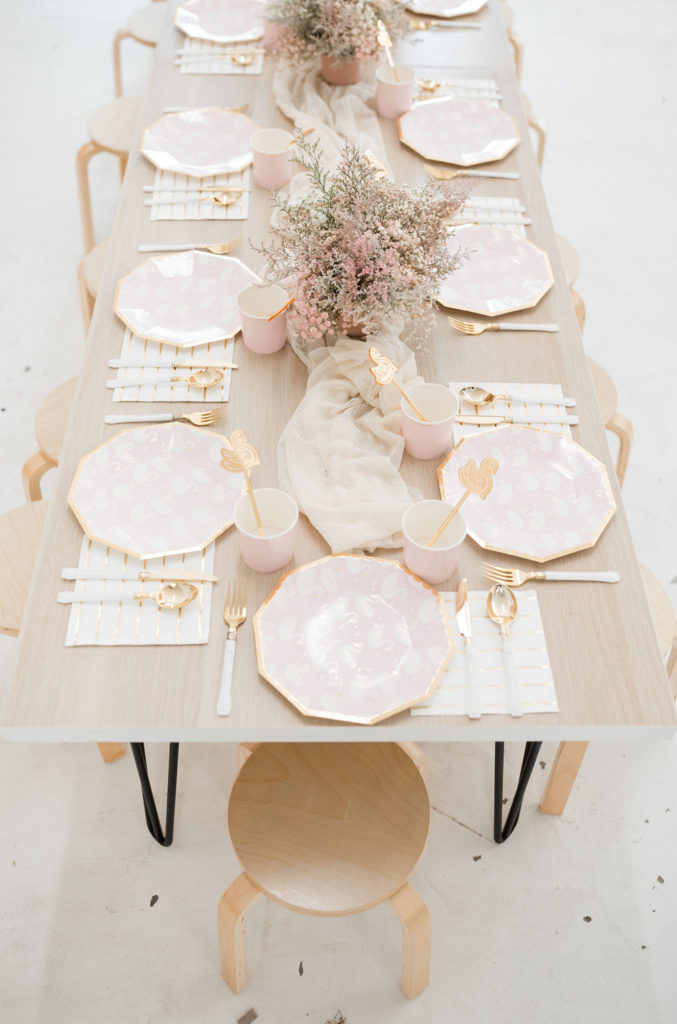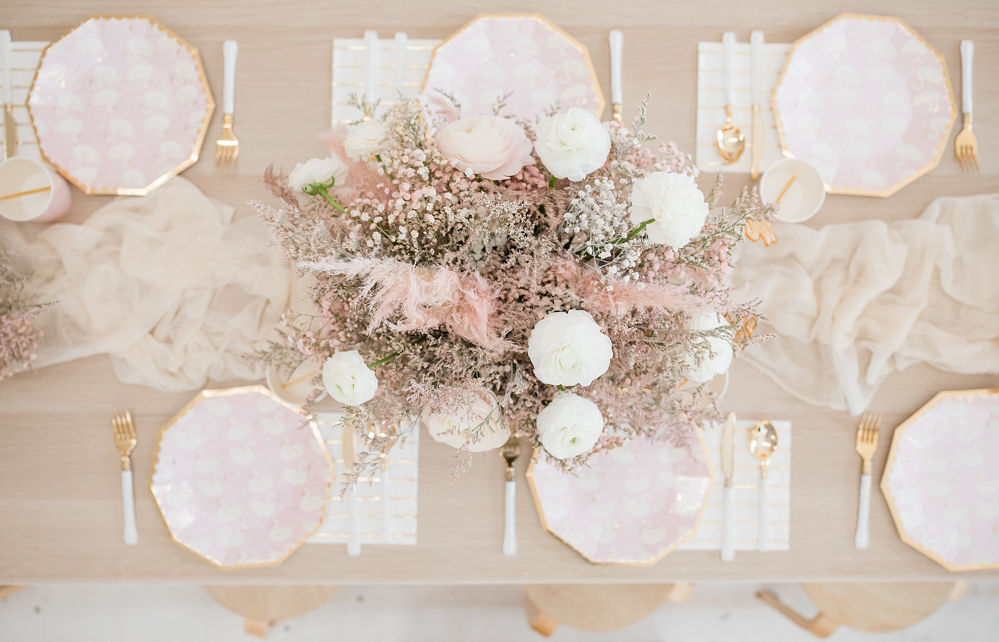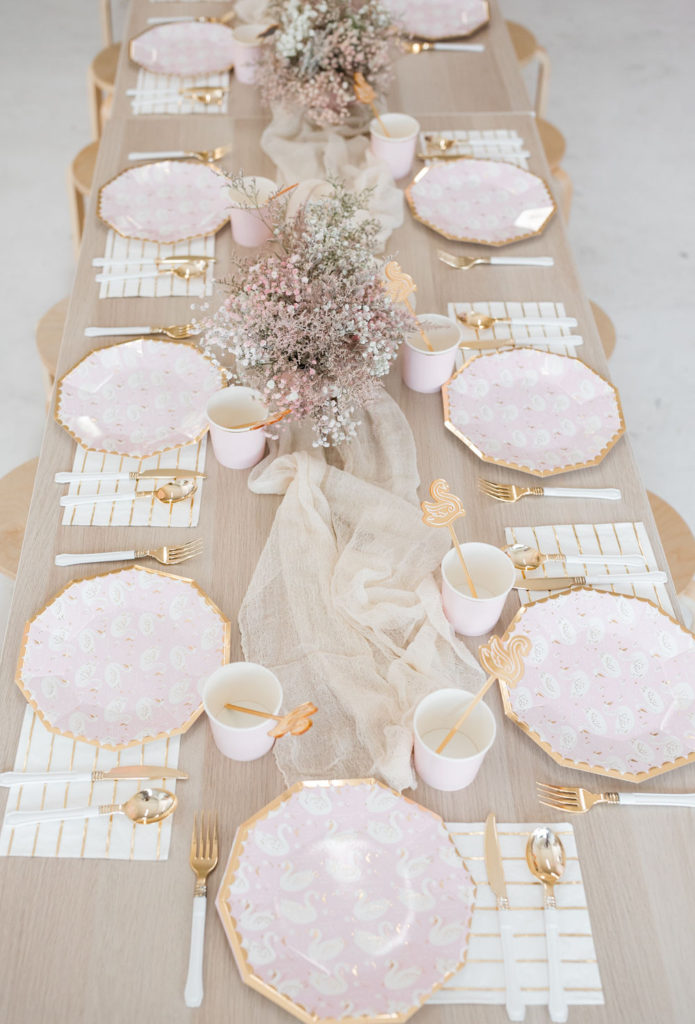 The whole set up was incredible, from the beautiful boho wreaths to the balloon garland to the black and white photos of the birthday girl. It was one of those parties where everything just came together so beautifully and I was so happy to be a part of it!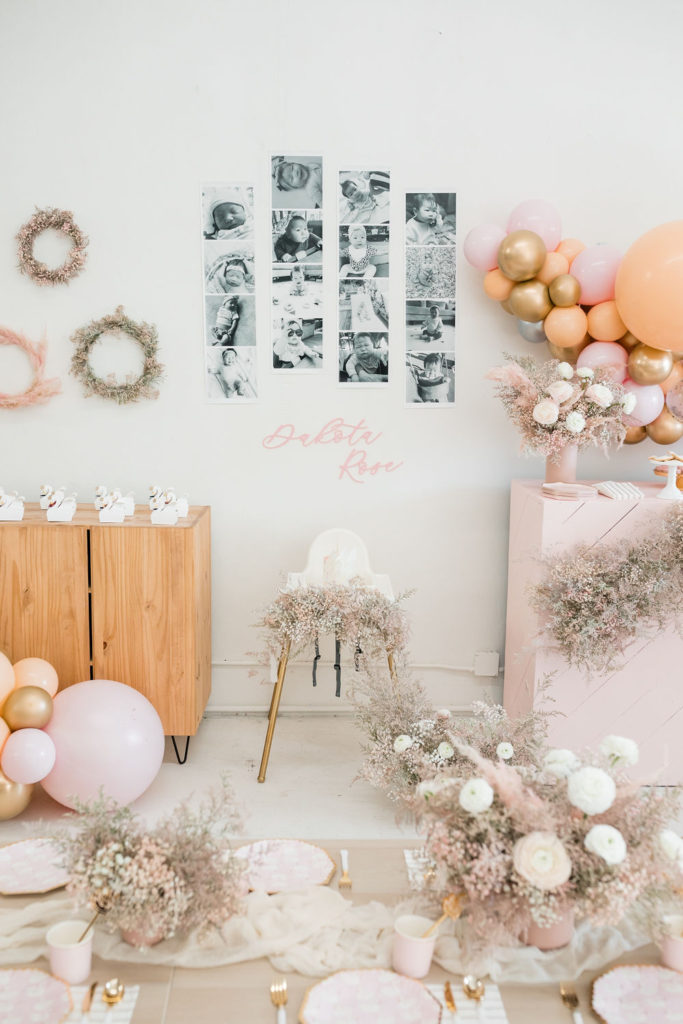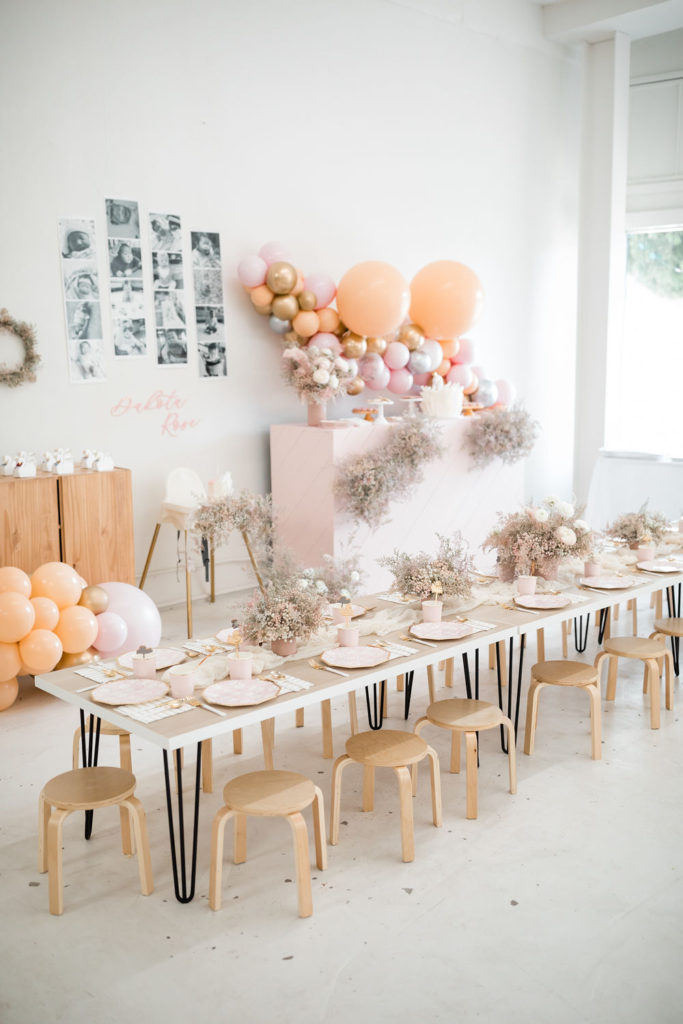 For favors, our client Emily found these adorable little swan bags and stuffed them with fun goodies for the kiddos. So cute, right?!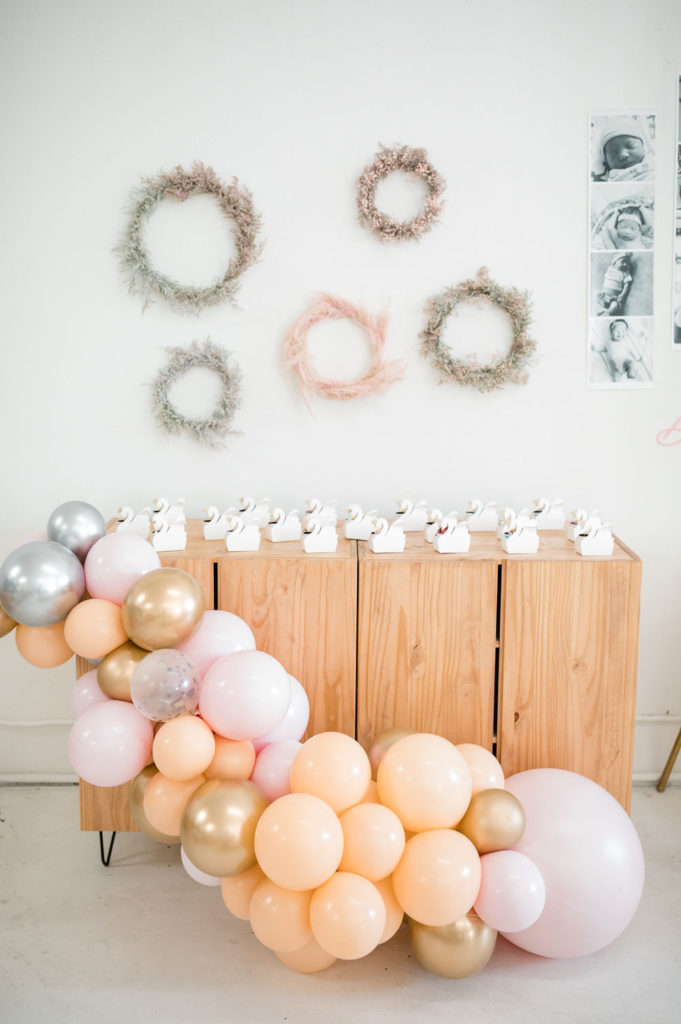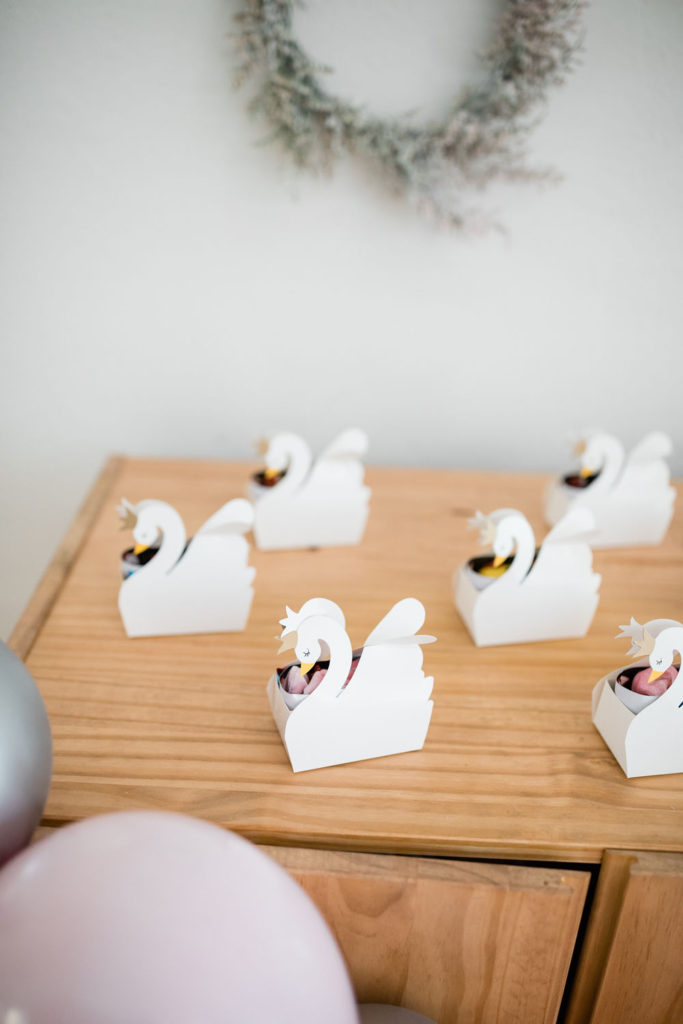 I love her little high chair… Third & Park adorned it with florals and it's just the cutest under her sweet name sign by Creative Amme.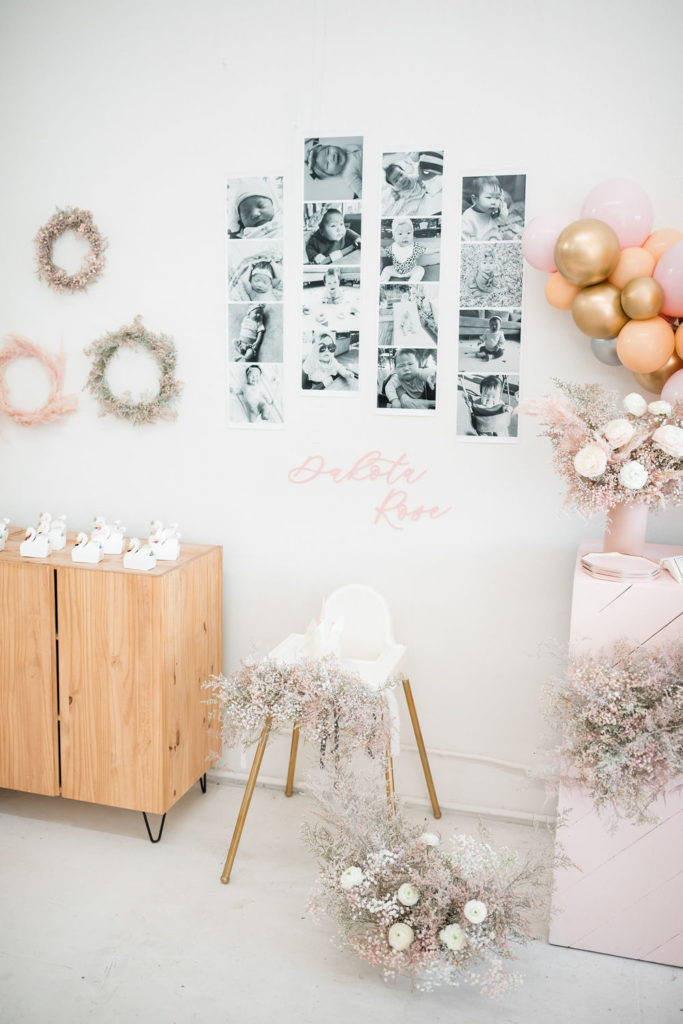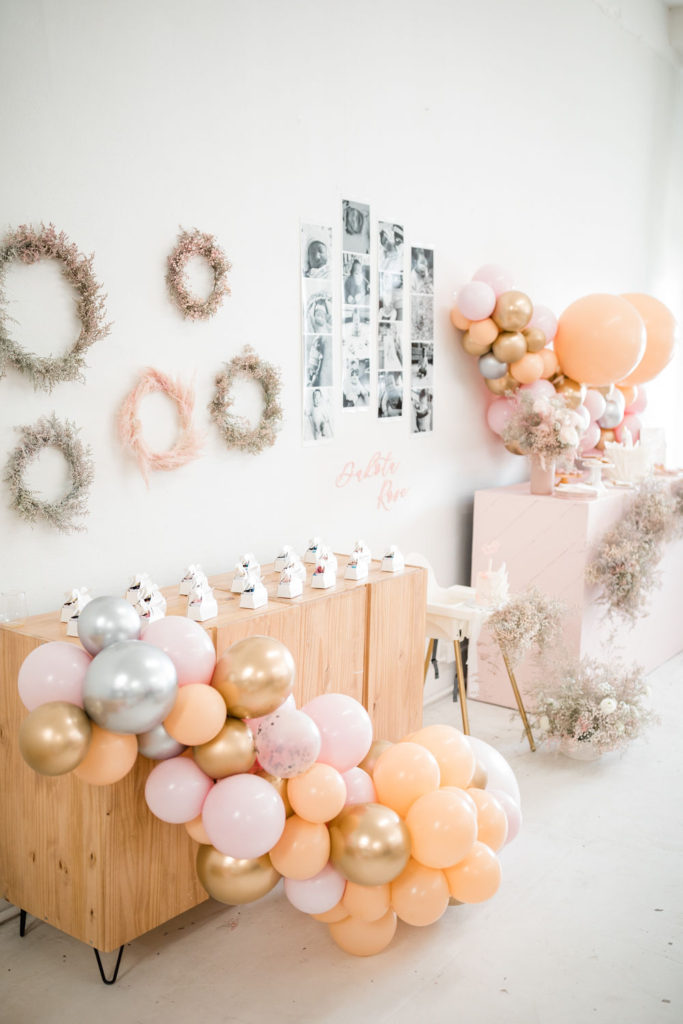 And now the desserts!!! These may just be the best part….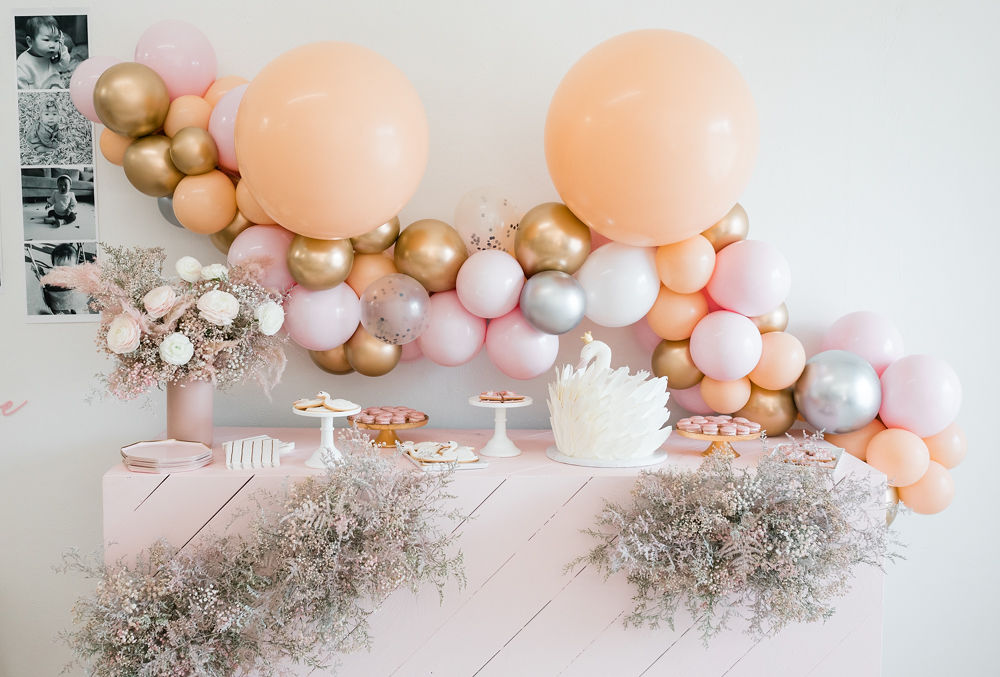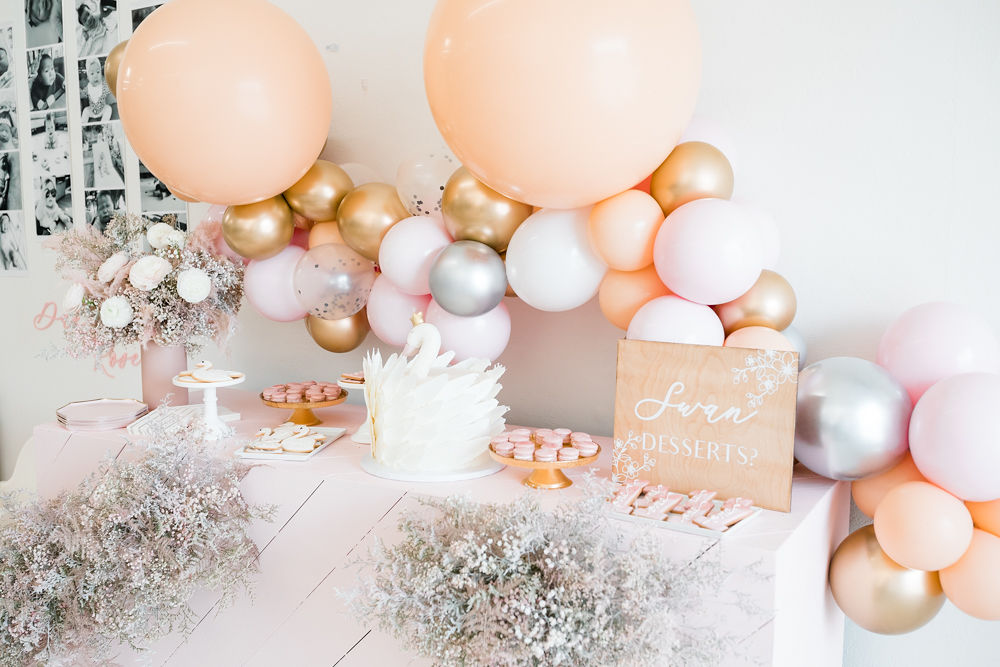 Can you even?!?!? I mean… Sheila Mae did the most amazing job on these desserts and that cake, well, it takes the cake!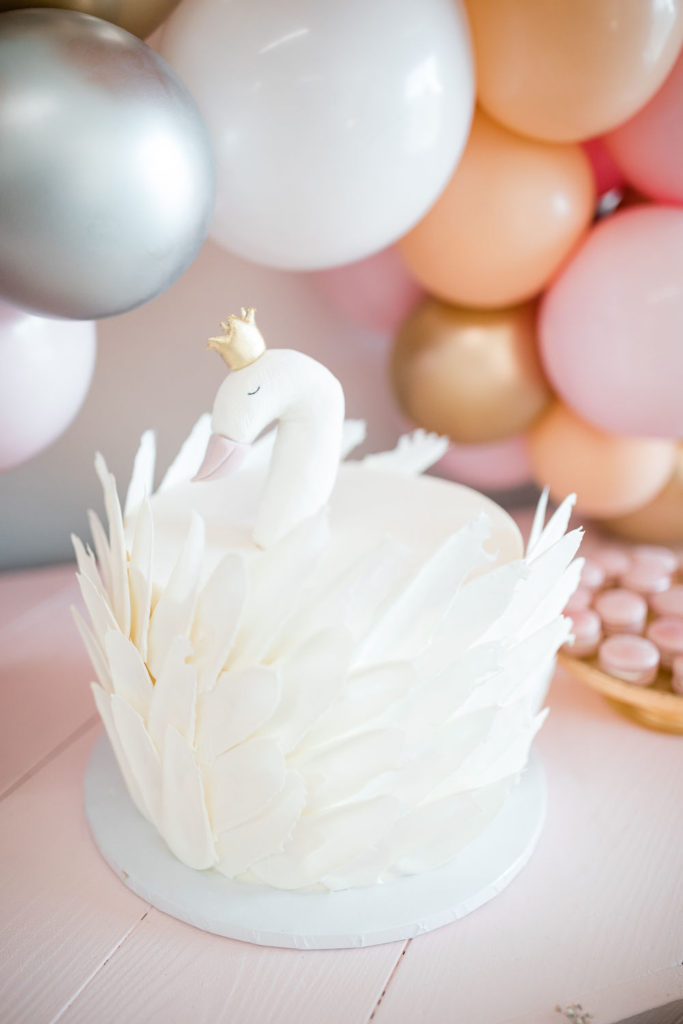 Swan desserts?! Why yes, yes I do!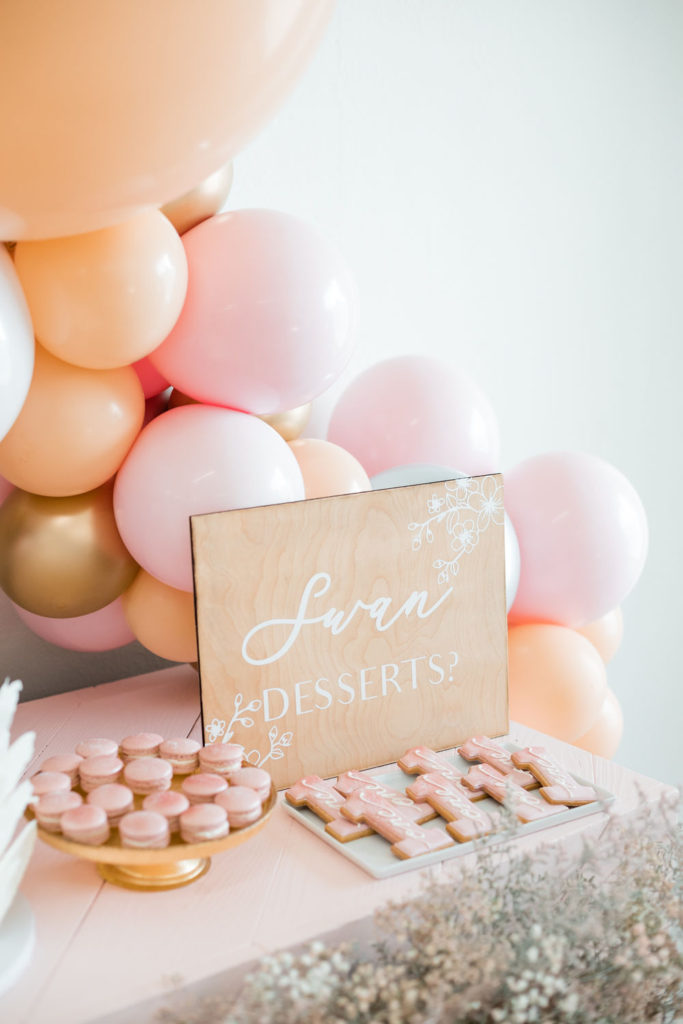 It wasn't just the cake, the rest of the desserts by Sheila Mae were adorable as well! And that gorgeous floral arrangement by Third & Park just makes it even prettier…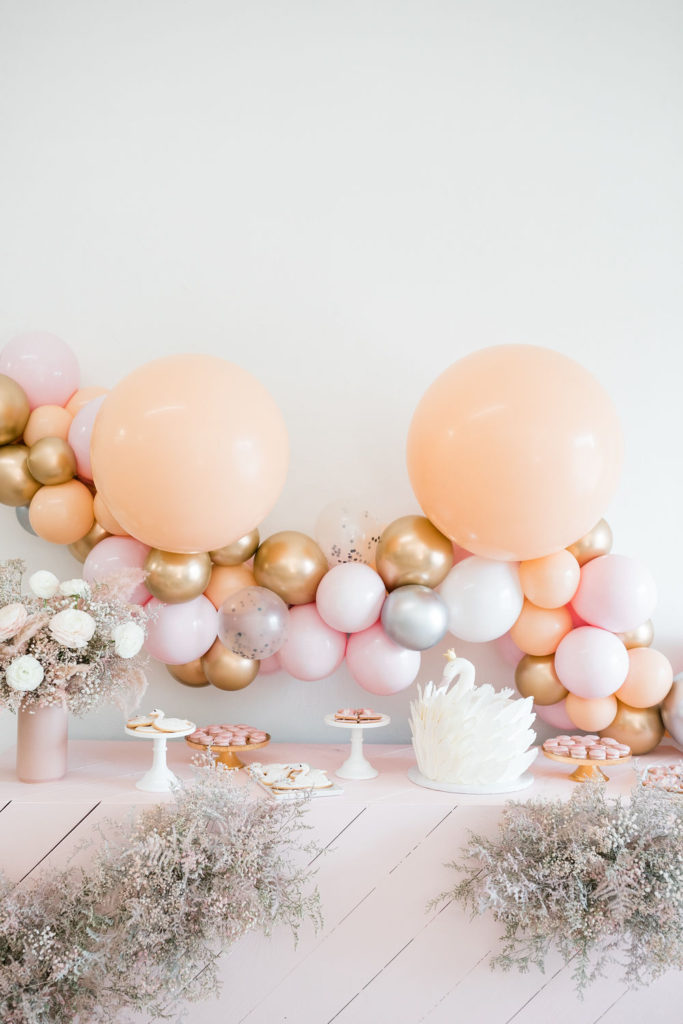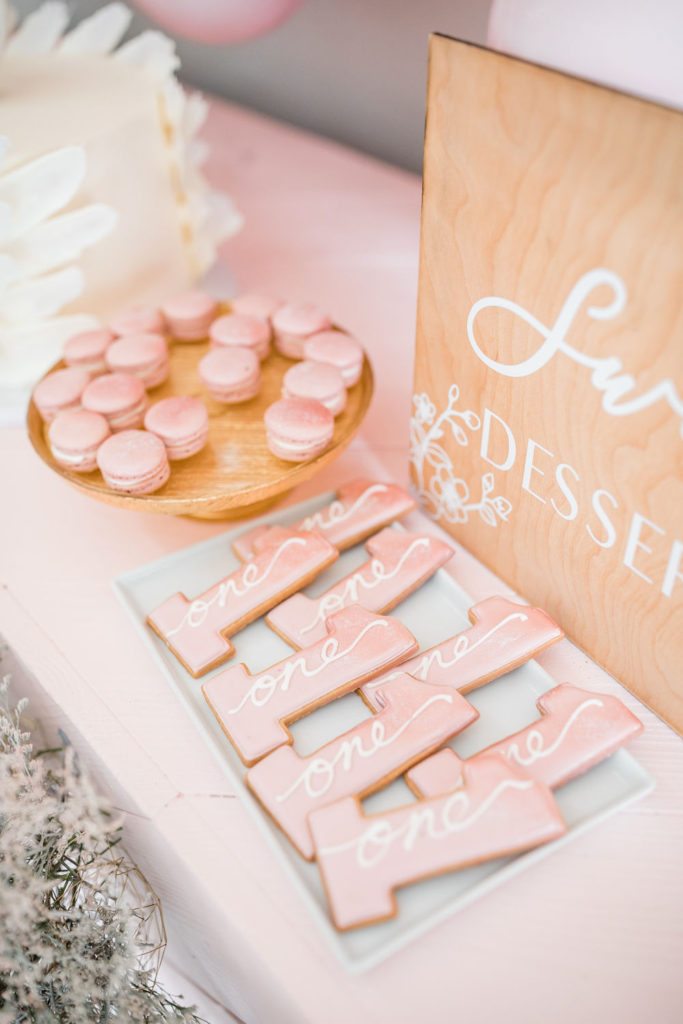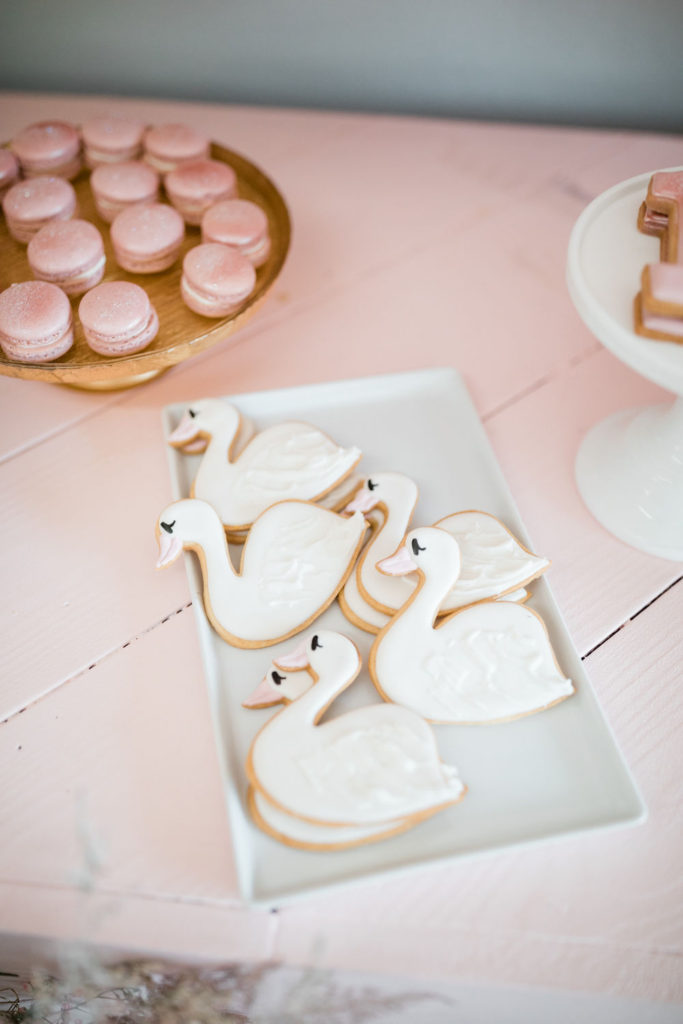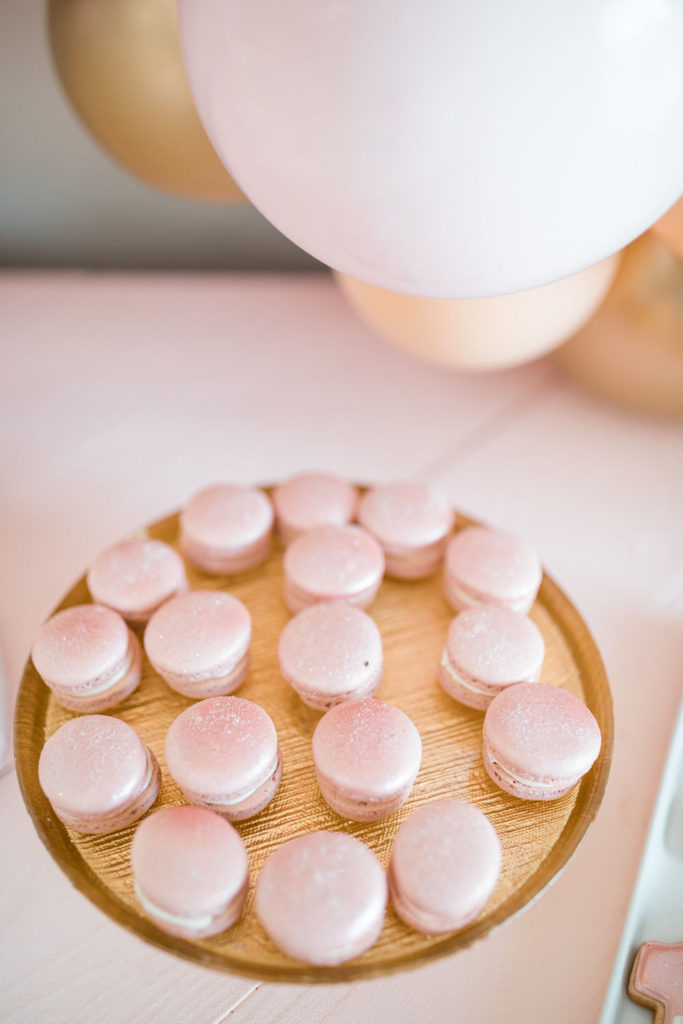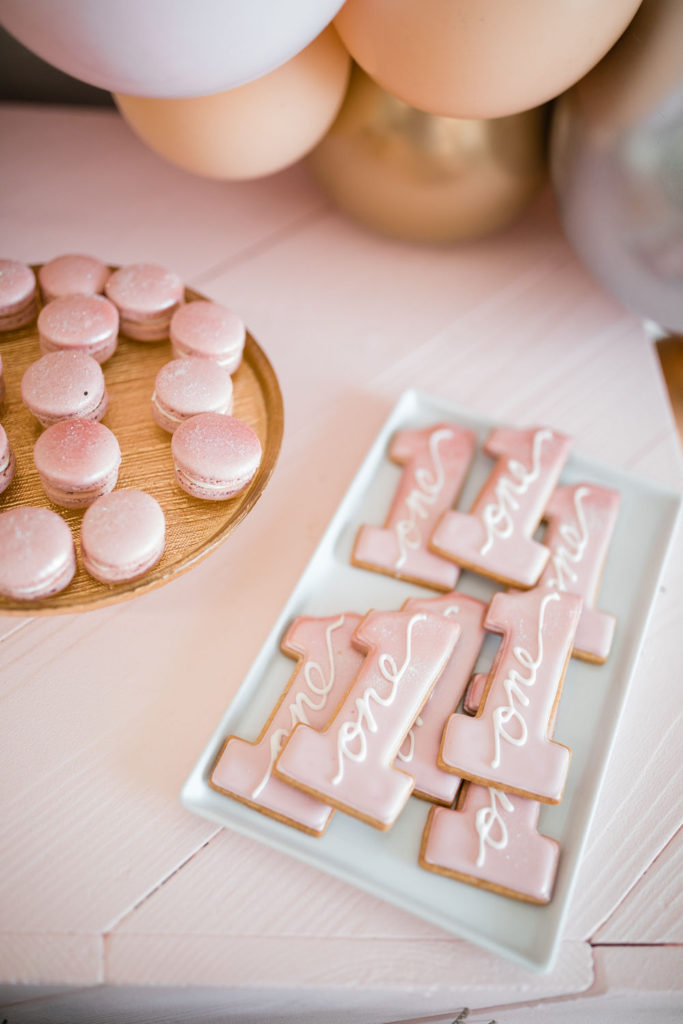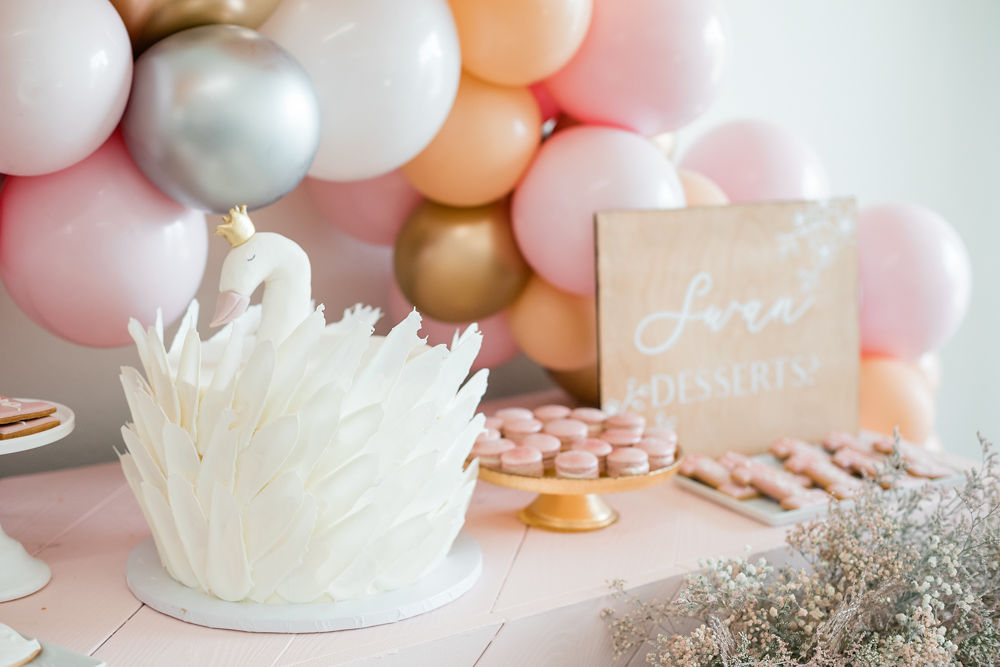 And now for some adorable shots of the kiddos playing by Alison Bernier, because she's the best at that!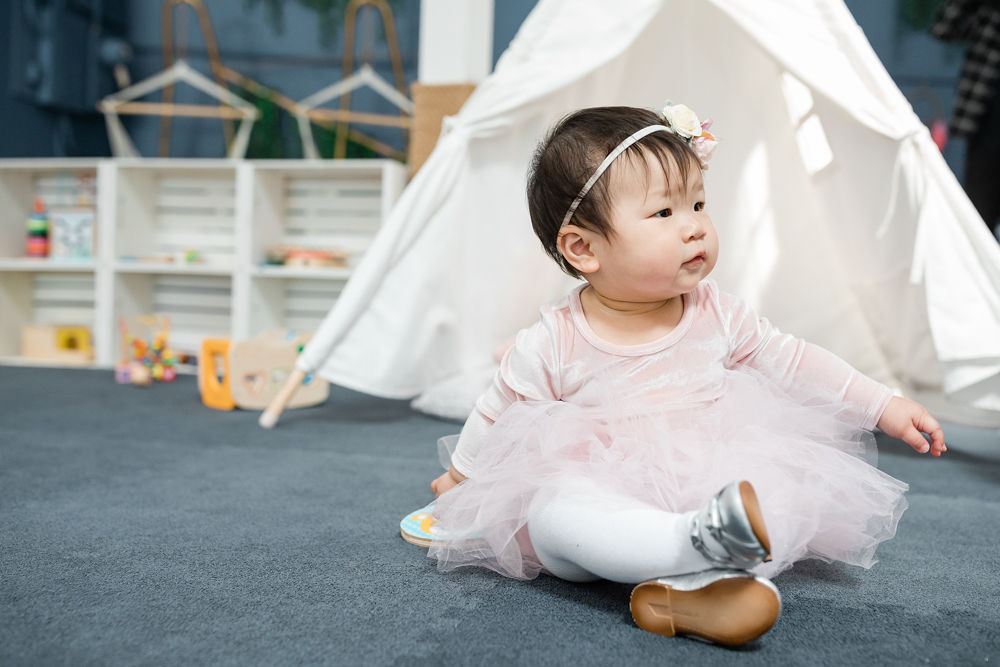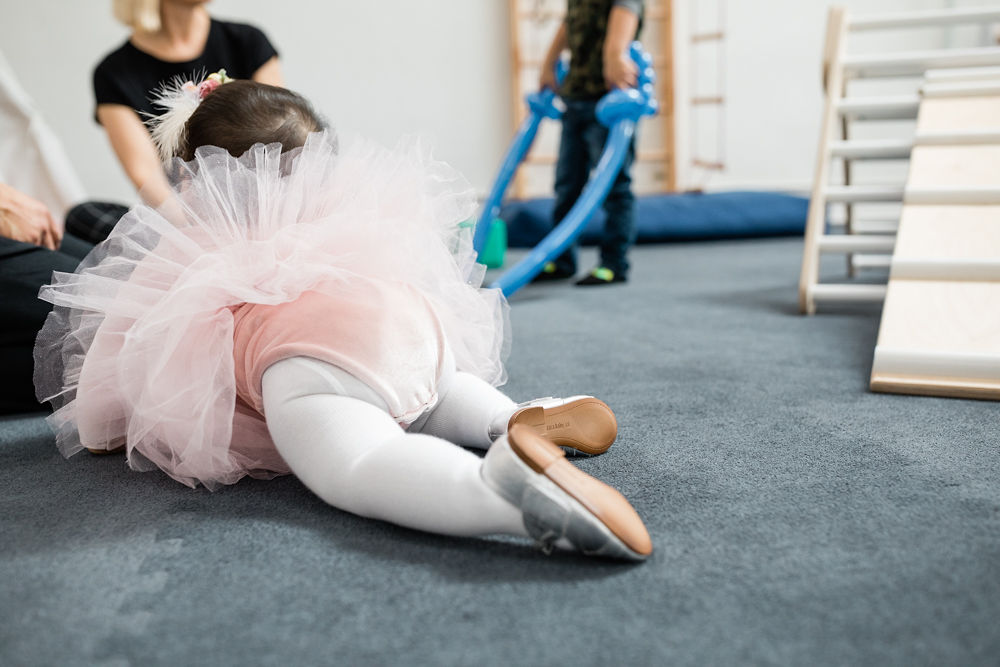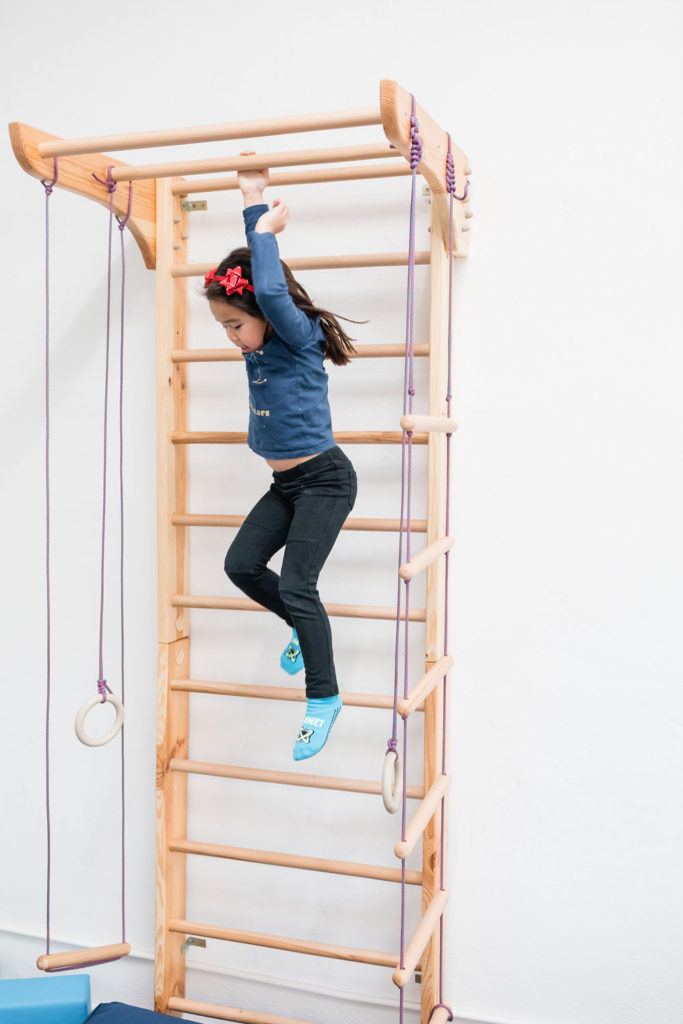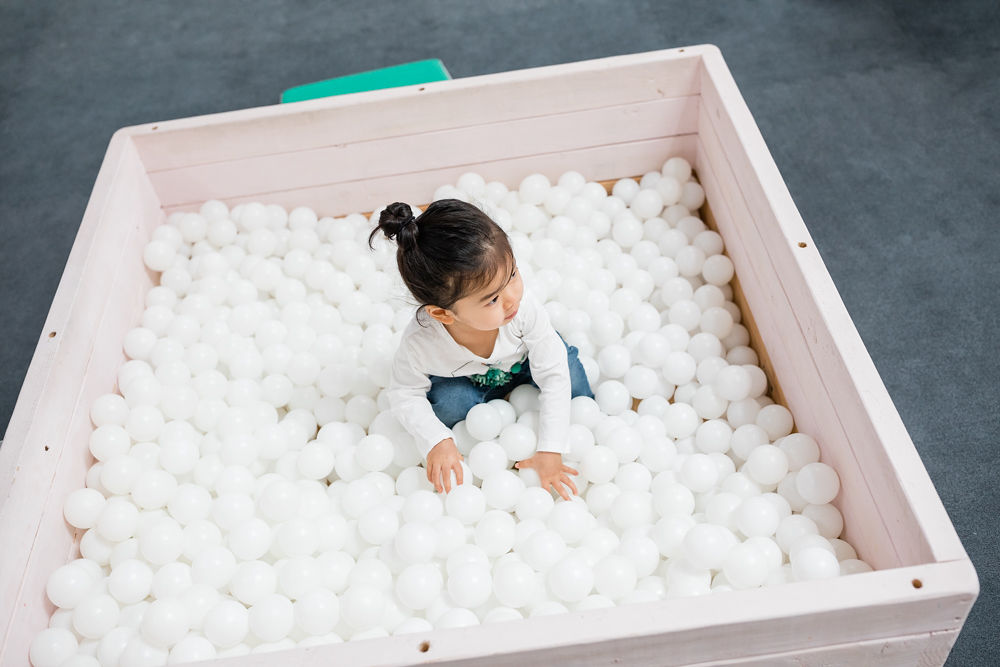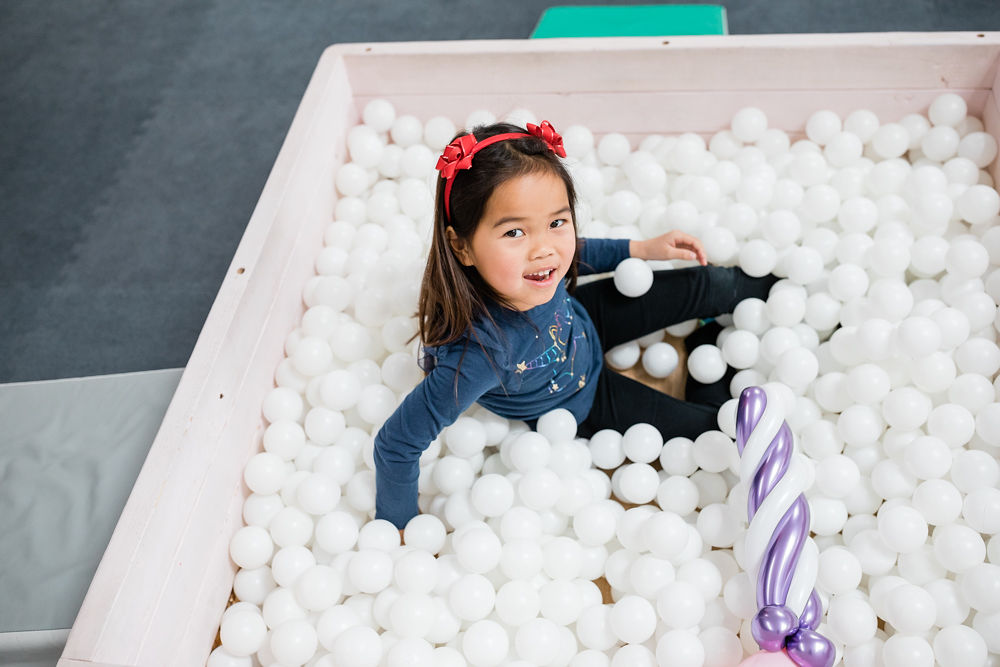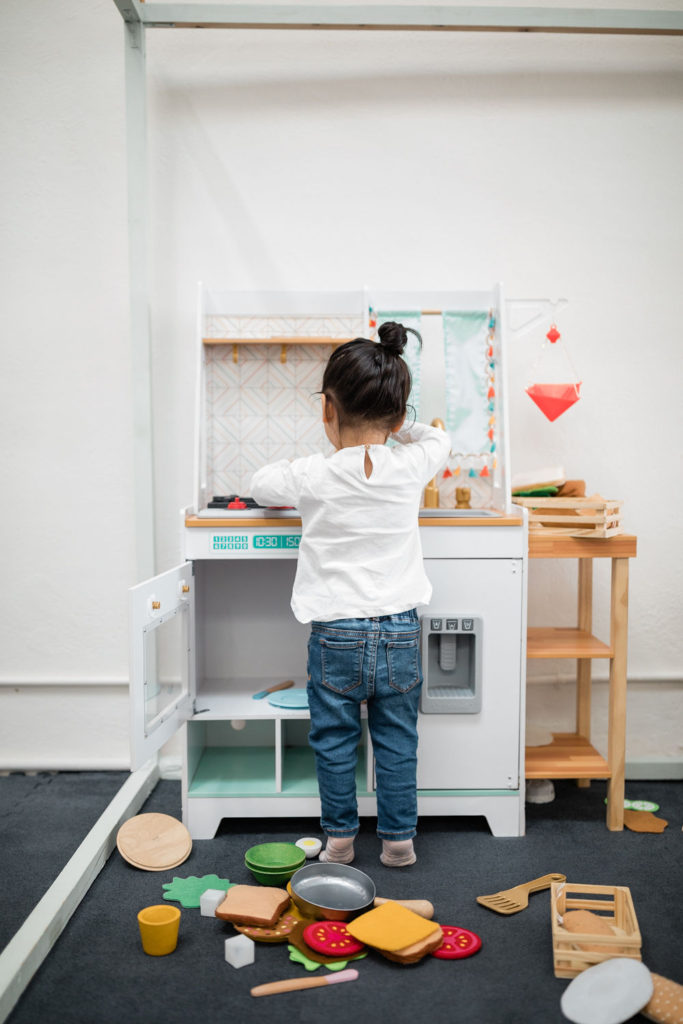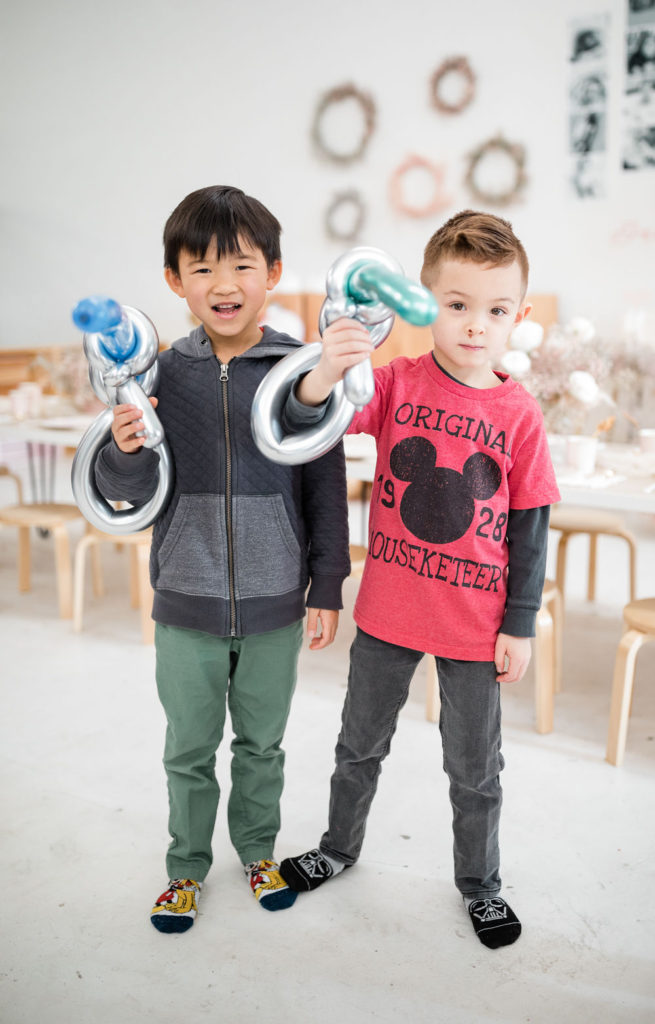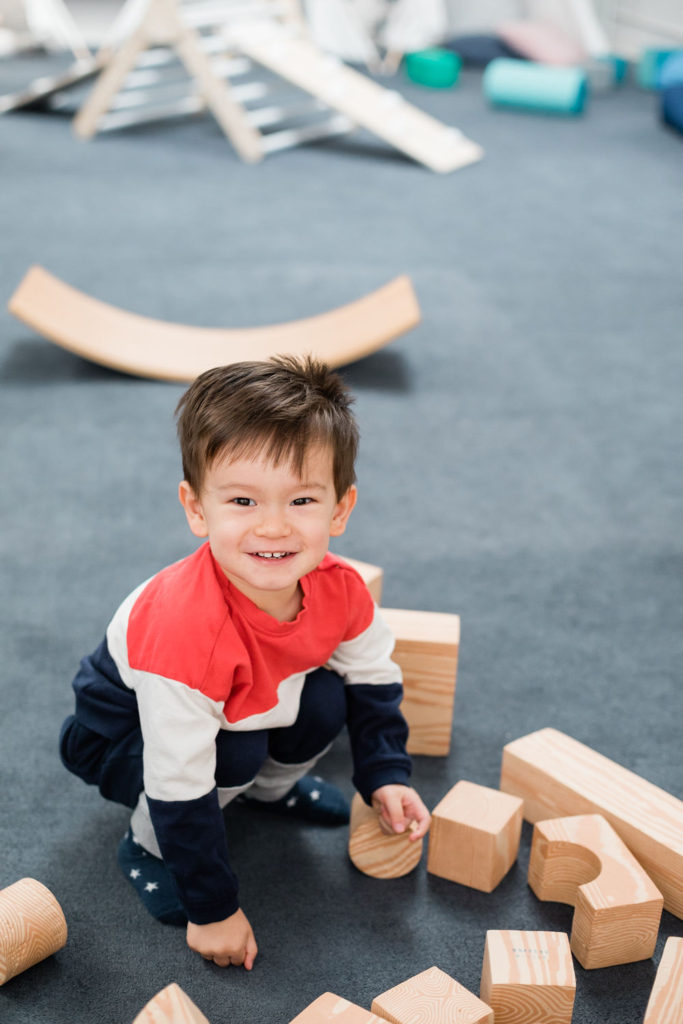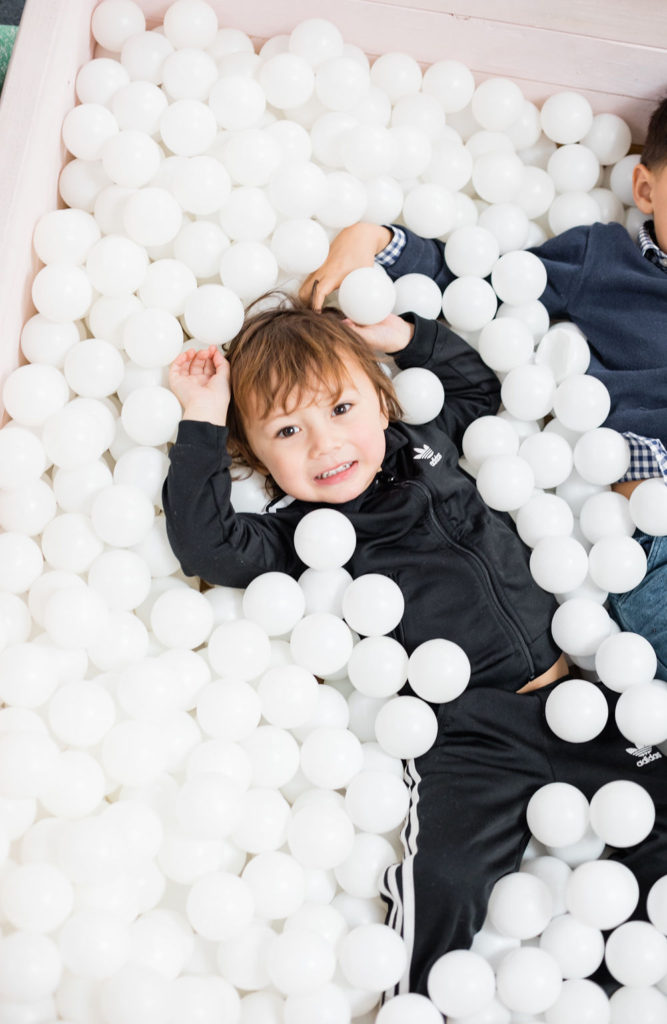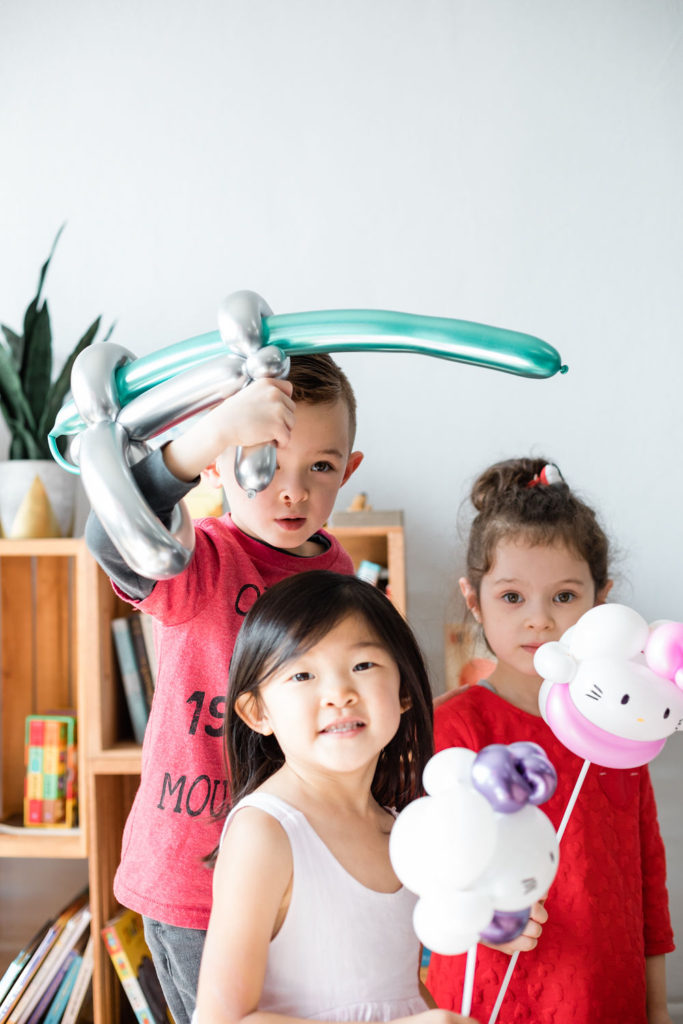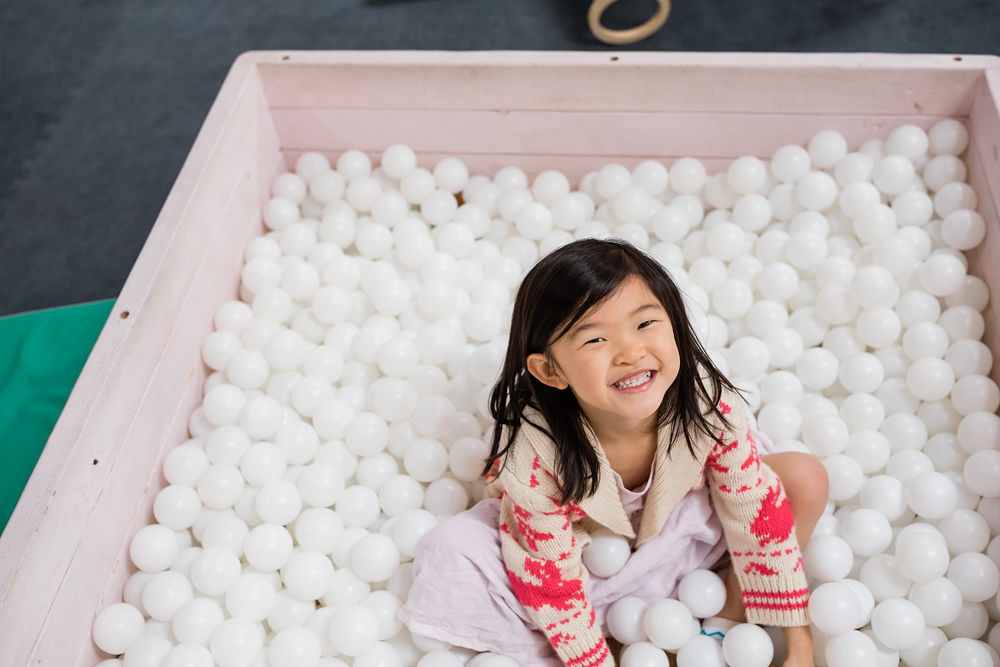 You better believe we had a smash cake! And this one doesn't get cuter…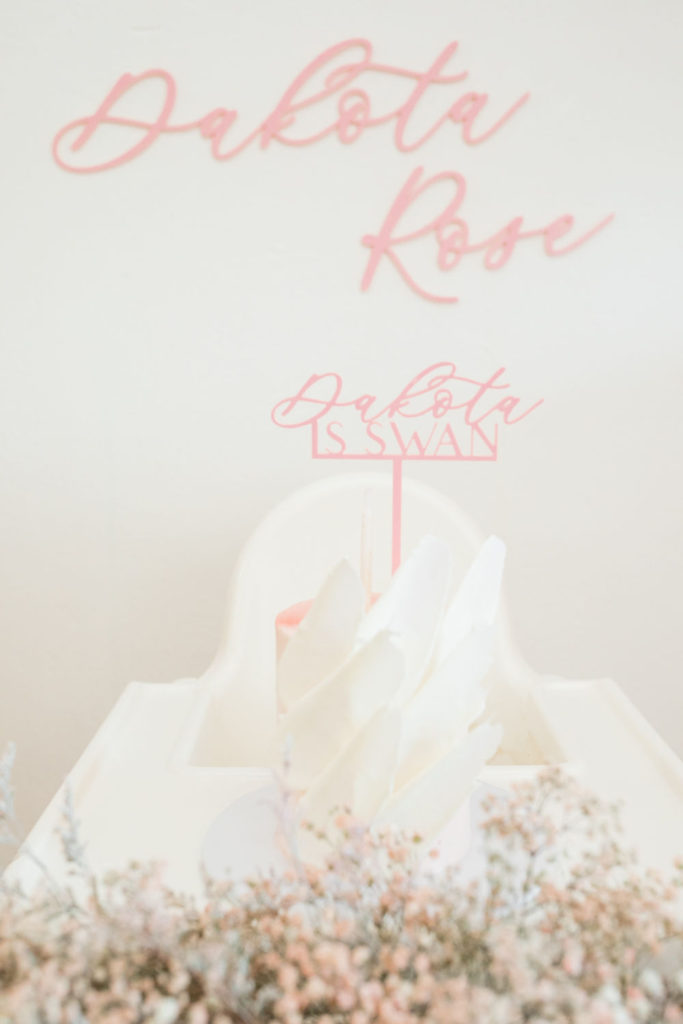 This girl looks ready!! No big deal for her!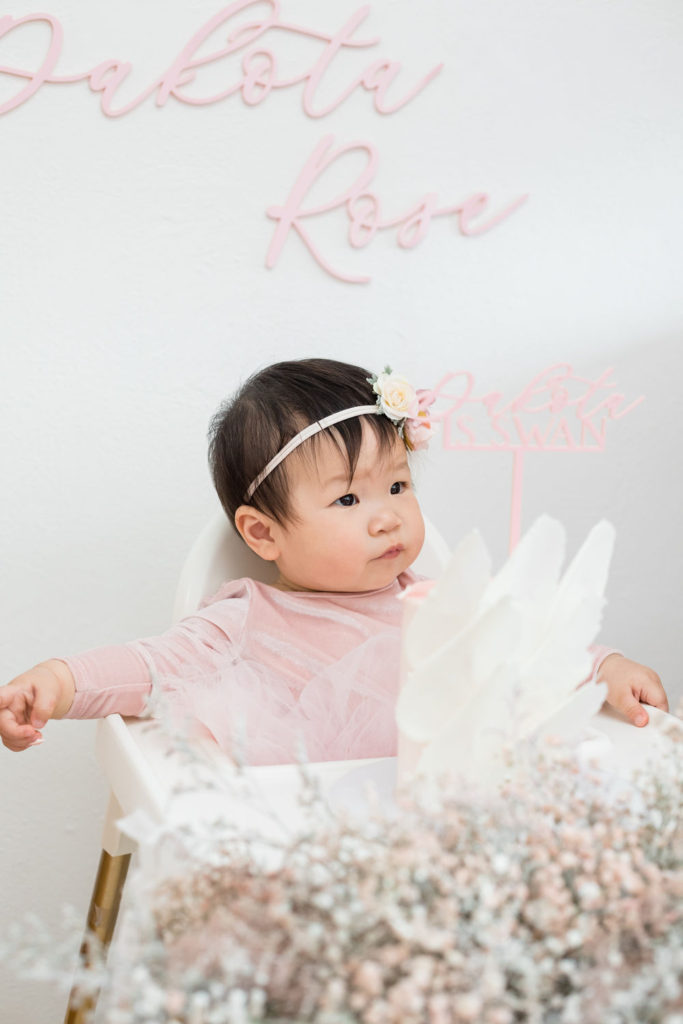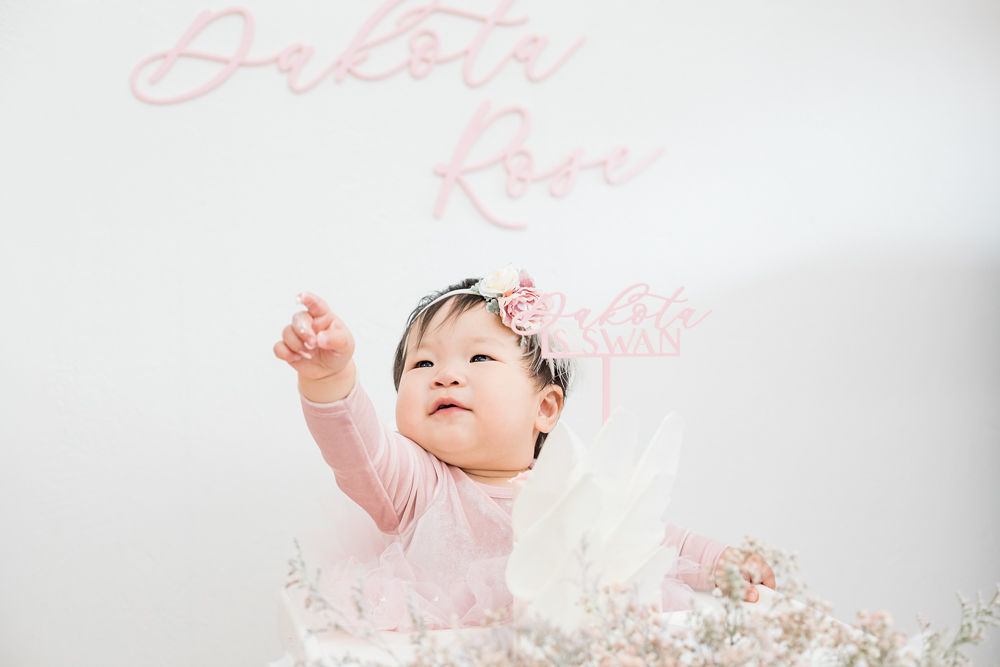 And then she went for it!! Atta girl!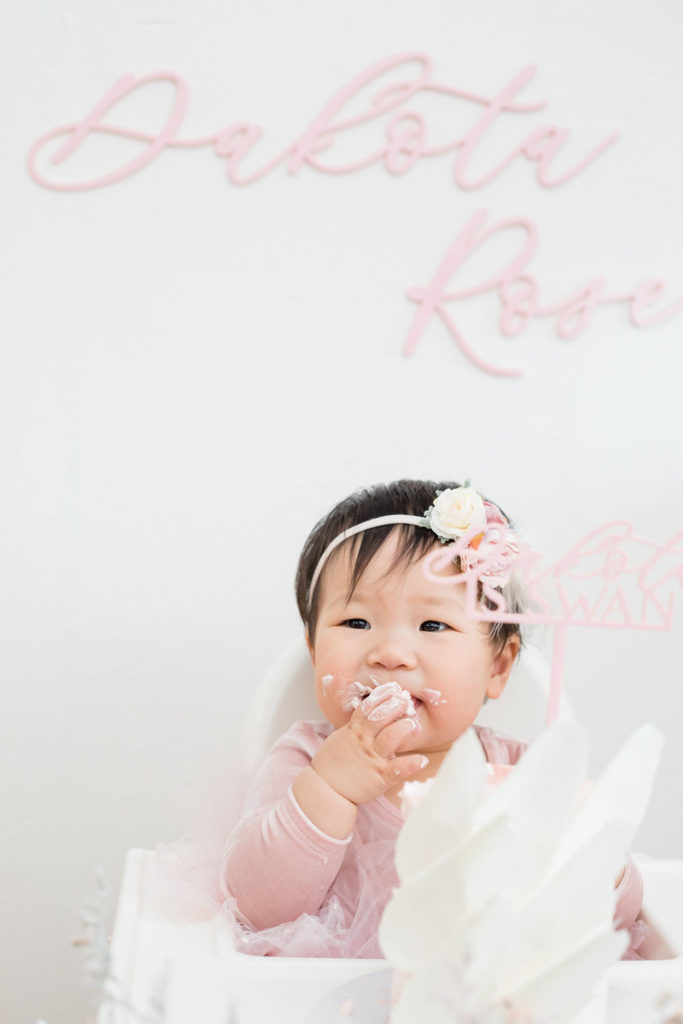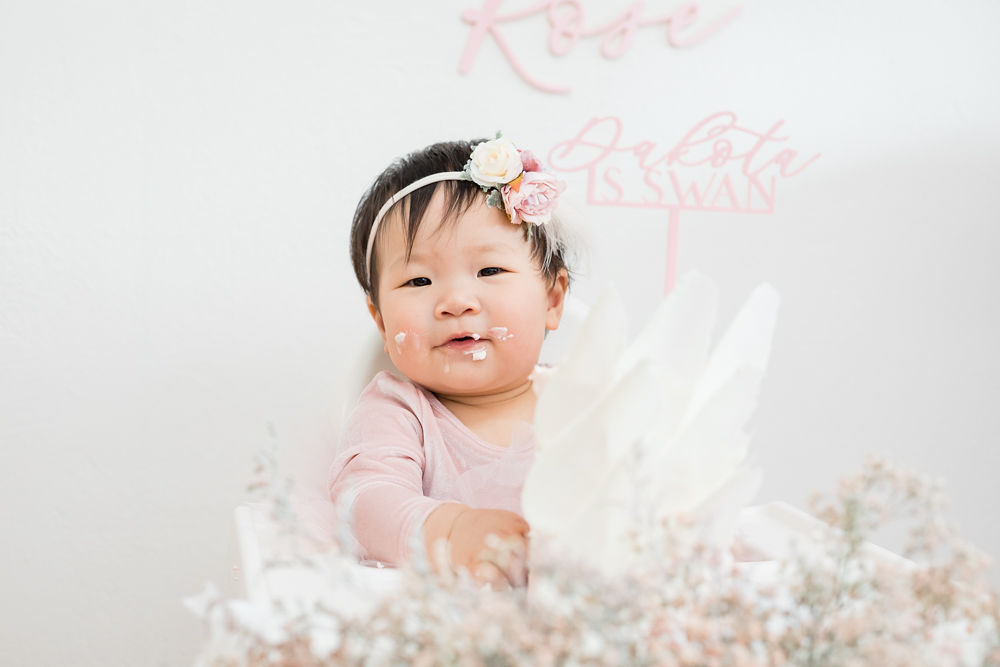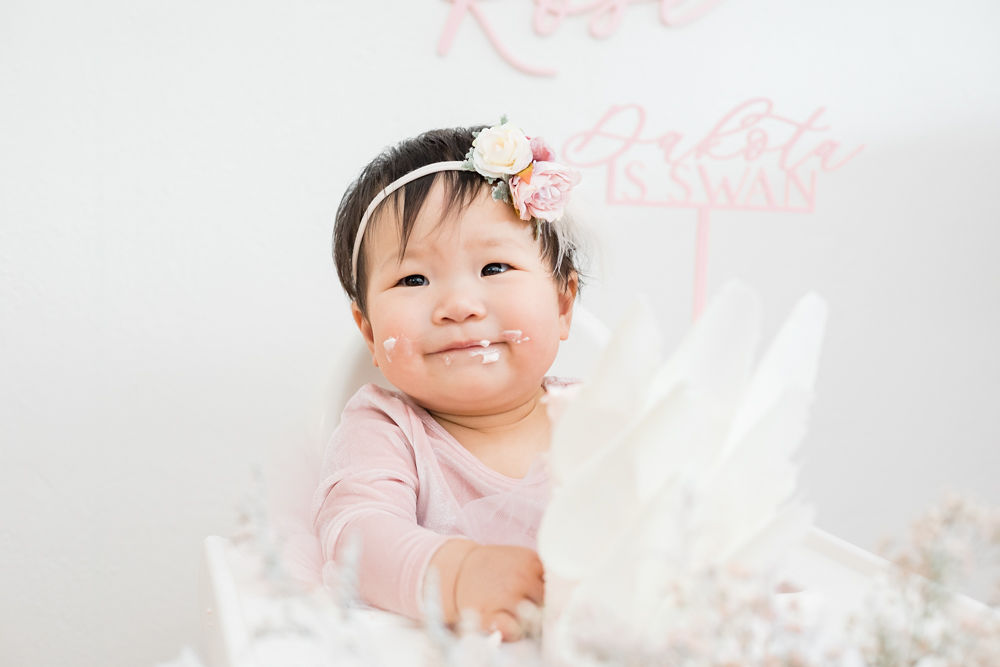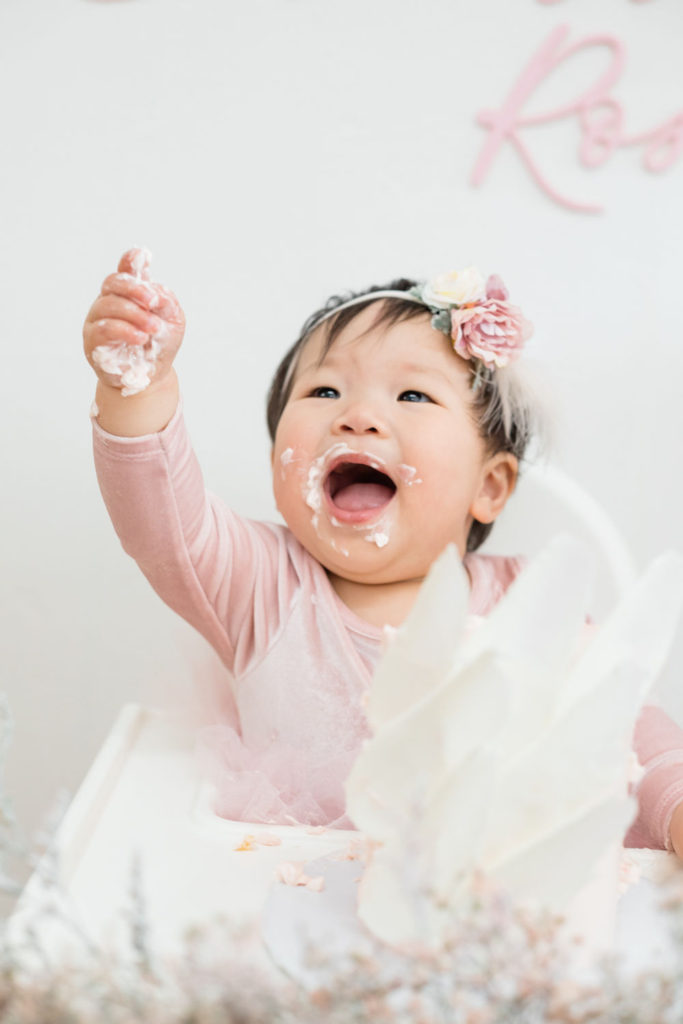 I'd say she liked it!!!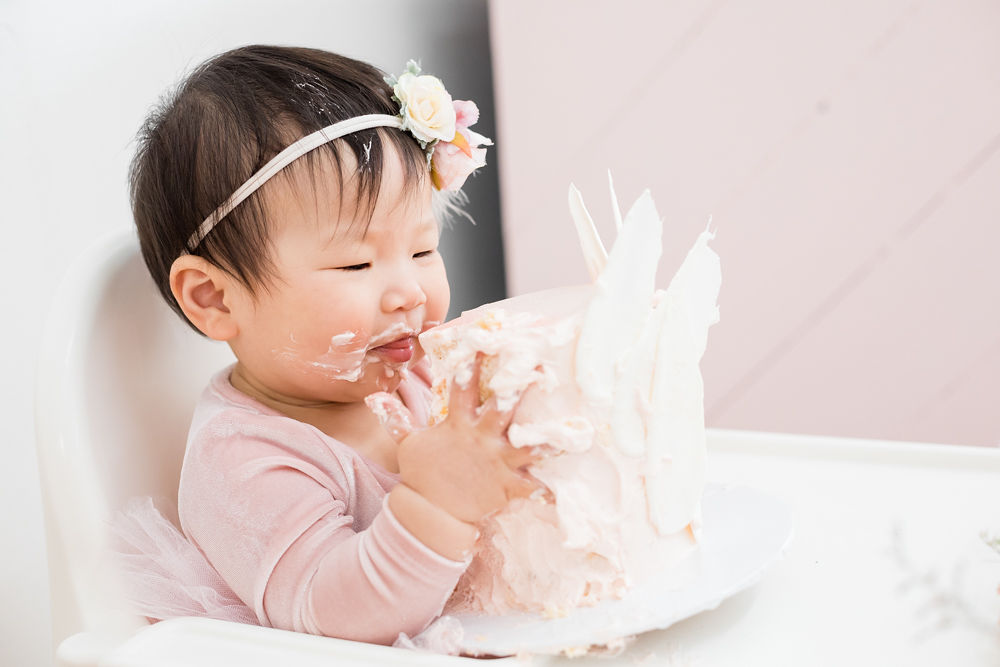 Then they did the traditional Korean Dol and it looks like she is going to be pretty successful!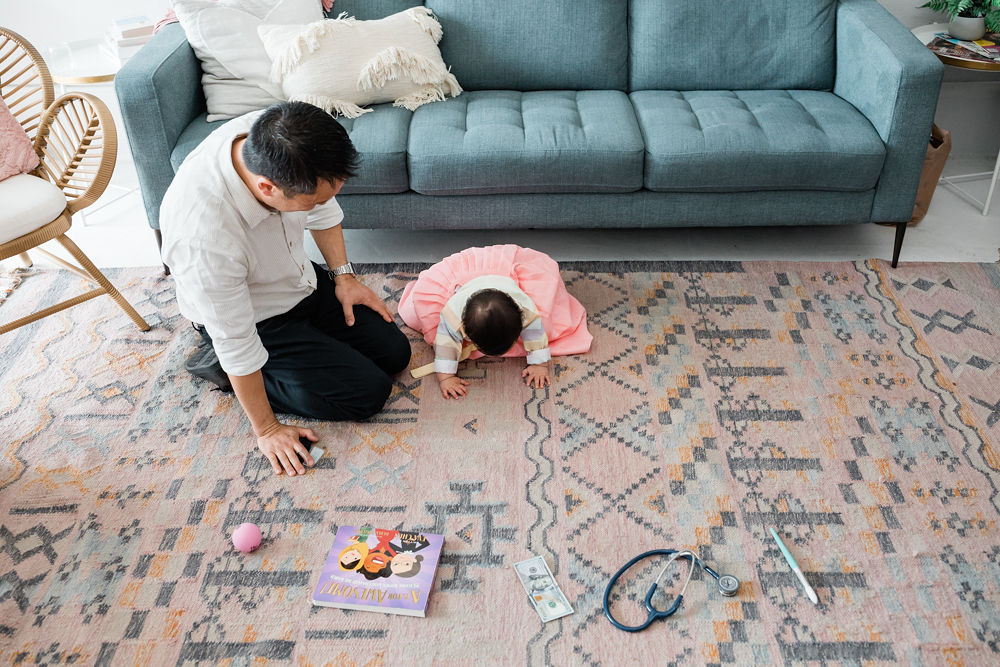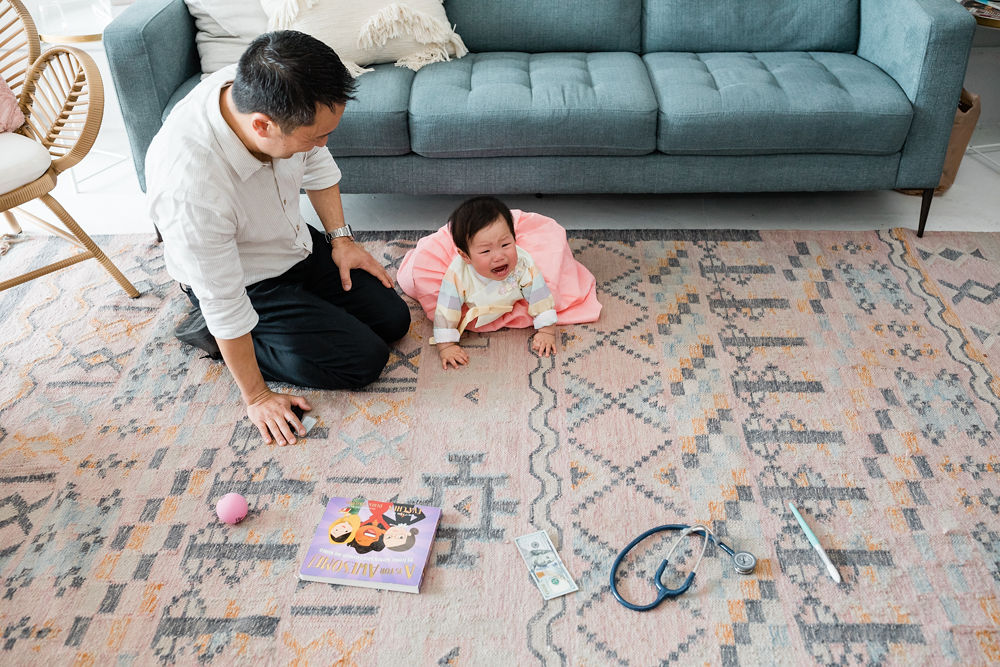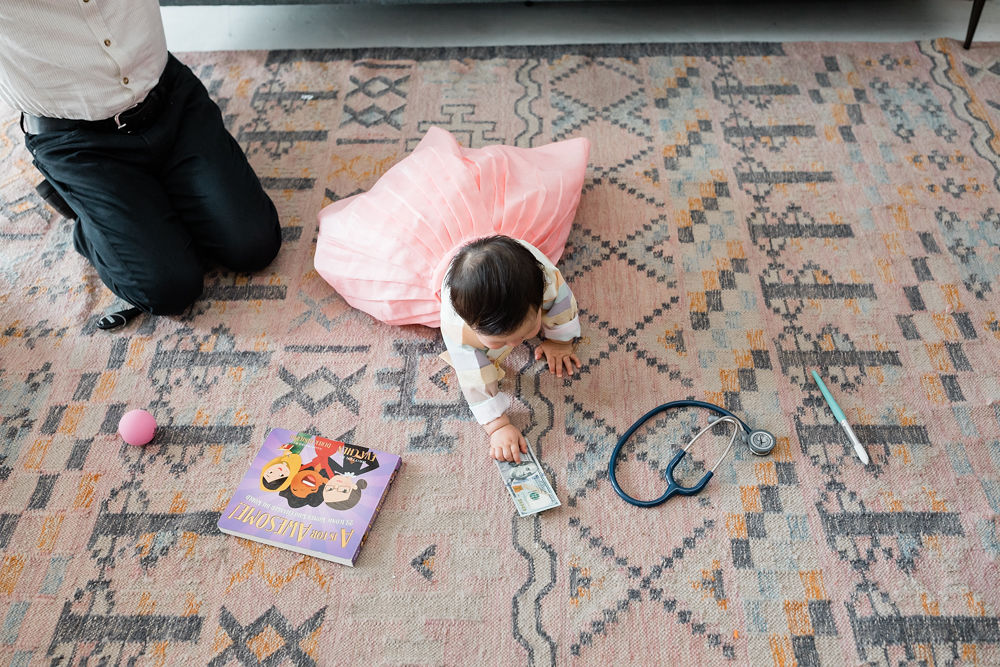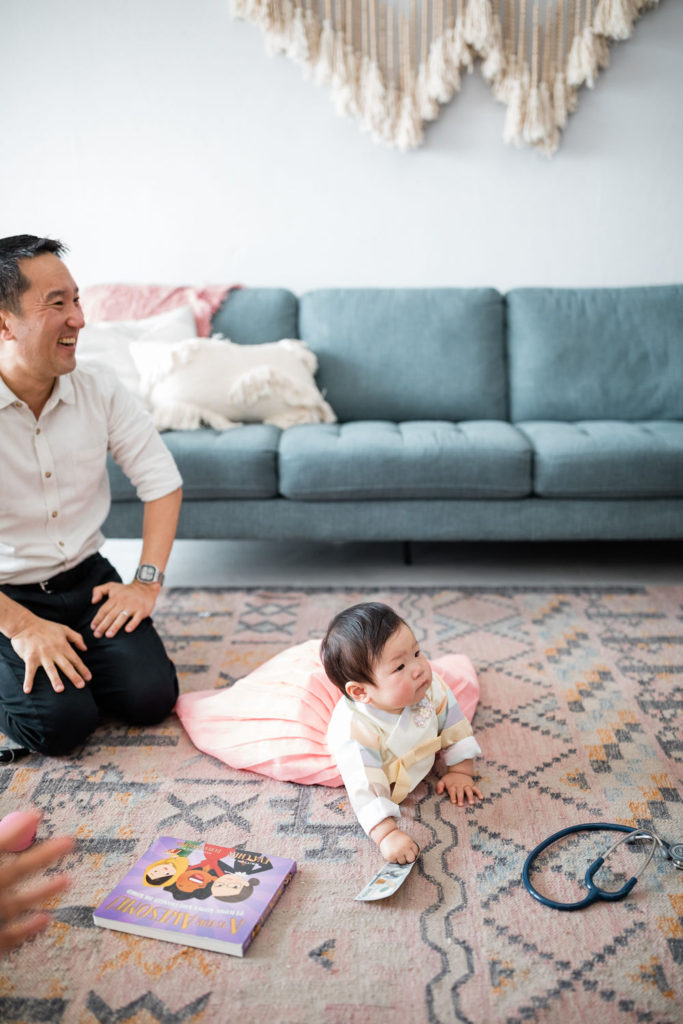 Such a sweet family! I'm so happy they had such an amazing day!!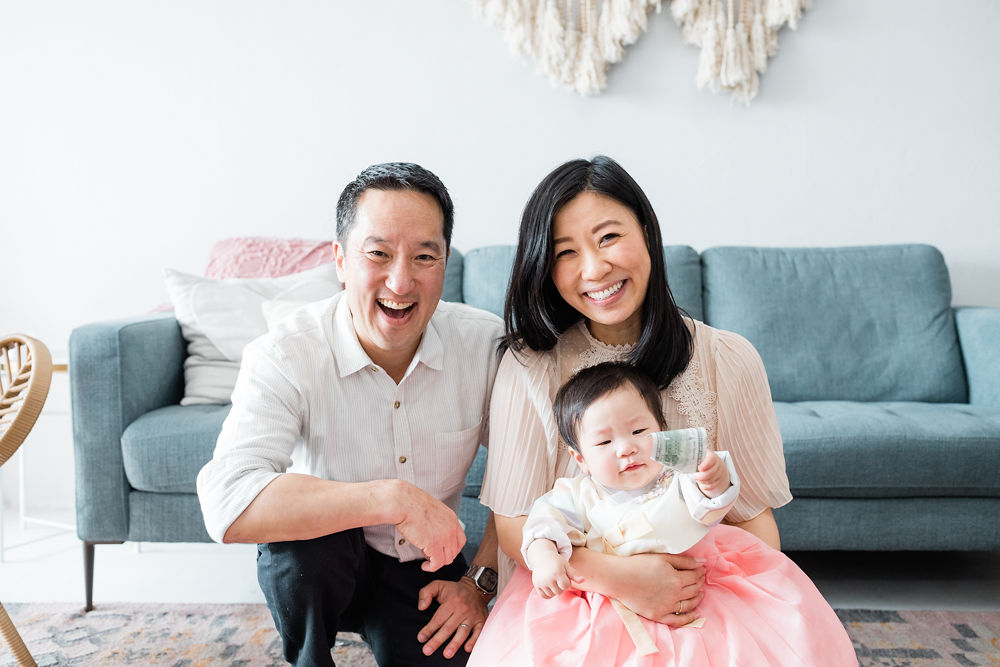 Happy first birthday sweet Dakota!!!
xx
Jacquelyn