Any type of warm cider, I don't discriminate against. There is something just so perfect about a toasty fall cider on a cold day snuggled up with your loved ones. To me, its one of the must-do activities in Fall, as well as Winter. So let us throw on those comfy sweats of ours, grab that favorite blanket, and let's get cozy with this Cranberry Pear Cider.
Oh right, duh, to make this yummy cider you will need a Le Creuset. It's the best way to make cider after all; it allows it to simmer for hours without burning the cider or the bottom of the pan. Sooo, we teamed up with Le Creuset, and we are giving out one of their new indigo round dutch ovens! YES! This cool blue indigo dutch oven can be used for everything and anything! This dutch oven is one pot to invest in that you can use for a lifetime.
GIVEAWAY DEETS
To enter, head on over to our Instagram on November 7th at 7:30 AM PST and do the following:
Follow @beijosevents and @lecreuset
Tag as many friends as you like, and let us know what your favorite cider is to make!
Winner will be announced on November 15th on the original Instagram post.
Good luck babes!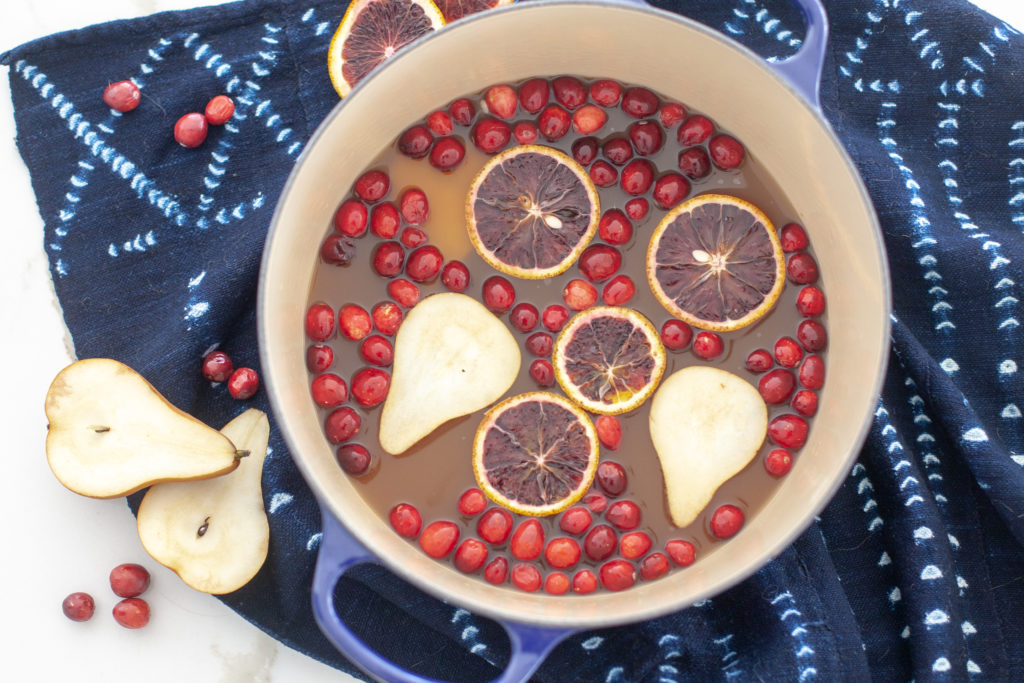 Cranberry Pear Cider
PREP COOK TOTAL serves: 8 cups
W H A T   Y A   N E E D!
10 pears, quartered
1 blood orange, quartered
2 cups cranberries
2 cinnamon sticks
2 gallons apple cider juice
B U S T   O U T:
Le Creuset Round Dutch Oven
(if you don't have one you can do a crockpot or just a large round pot)
---
I N S T R U C T I O N S
Carefully pour in the apple cider as well as all the fruit plus the cinnamon sticks into your dutch oven. Bring to a boil. Once boiled, lower the heat to a slow simmer. Let simmer for about 20-30 minutes. You will know its ready when your house is filled with that cozy fall smell we love so much. If you are patient, let it simmer longer. Keep on the stove top and reheat as needed.
---

xx
Abby