This skull candy board is such a fun idea to do with the kids, and for the kids, for any Halloween activity you have coming up! I did a mix of candy and healthy elements like nuts and dried fruits. A little trick is to draw out a skeleton face, so you have something to follow. So let's get to it, shall we! Also, shop some of my favorite Halloween skeleton entertaining pieces, too!

Photos by Dayna Studios
---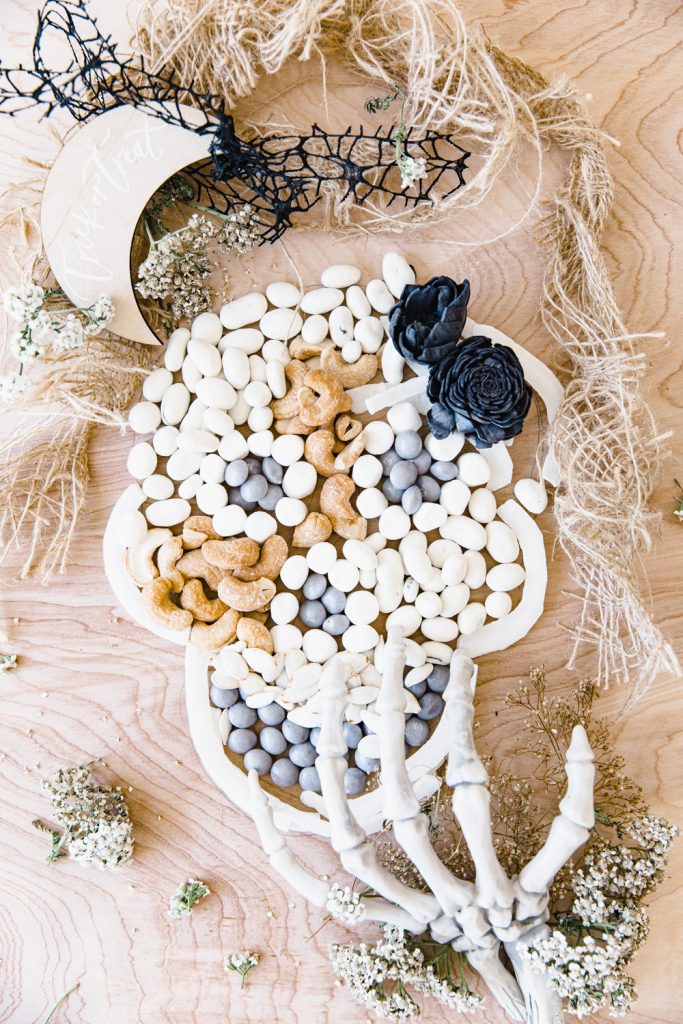 ---
SKULL CANDY BOARD
SERVES: 2-6 | PREP: 10-20 MINUTES | COOK: 0 MINUTES
W H A T Y A N E E D

Assorted Candy + Dried Fruits
Mini Marshmallows
Dried Coconut Strips
Assorted Nuts

B U S T O U T

Tray
---
I N S T R U C T I O N S

This skull candy board is a fun activity with your kids and even some alone mama time. I used a wooden board here, but you could also use any tray. A nice bronzed one would be fun to use! I drew out a skeleton head complete with eyes, nose, and mouth. This trick helps for an outline for you to use to create the skeleton face. It's totally up to you for what you want to use, food-wise. I stuck to colors like white, gray, and natural-toned colors.
I outlined the eyes with mini marshmallows and filled the eyes in with a darker color, and the same goes with the mouth. Then, just fill in sections. Using coconut strips helped outlined the face structure.
---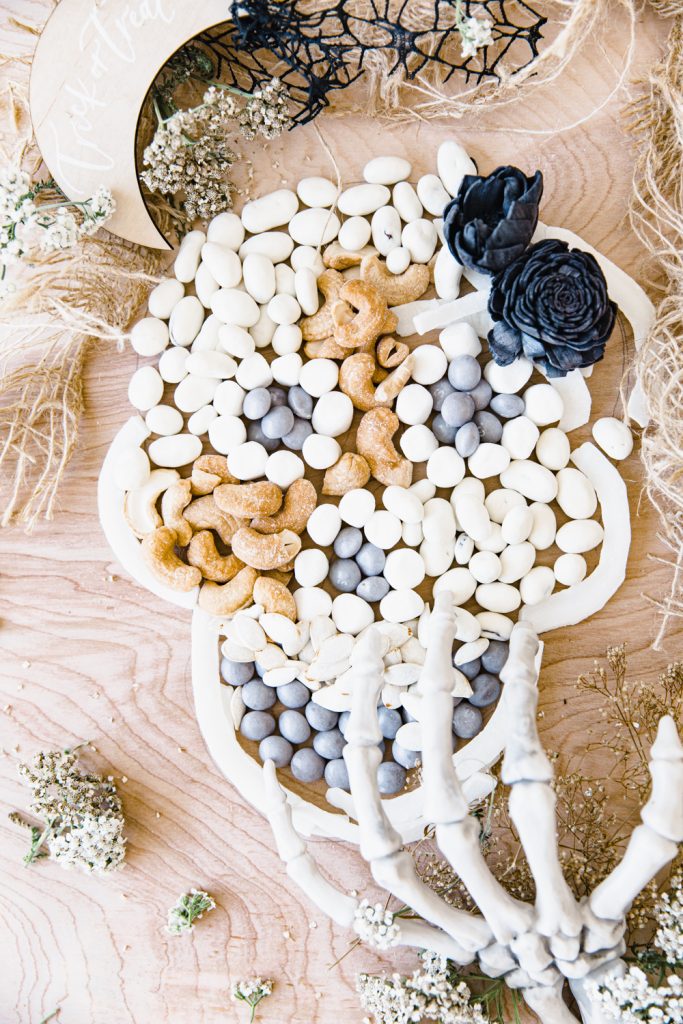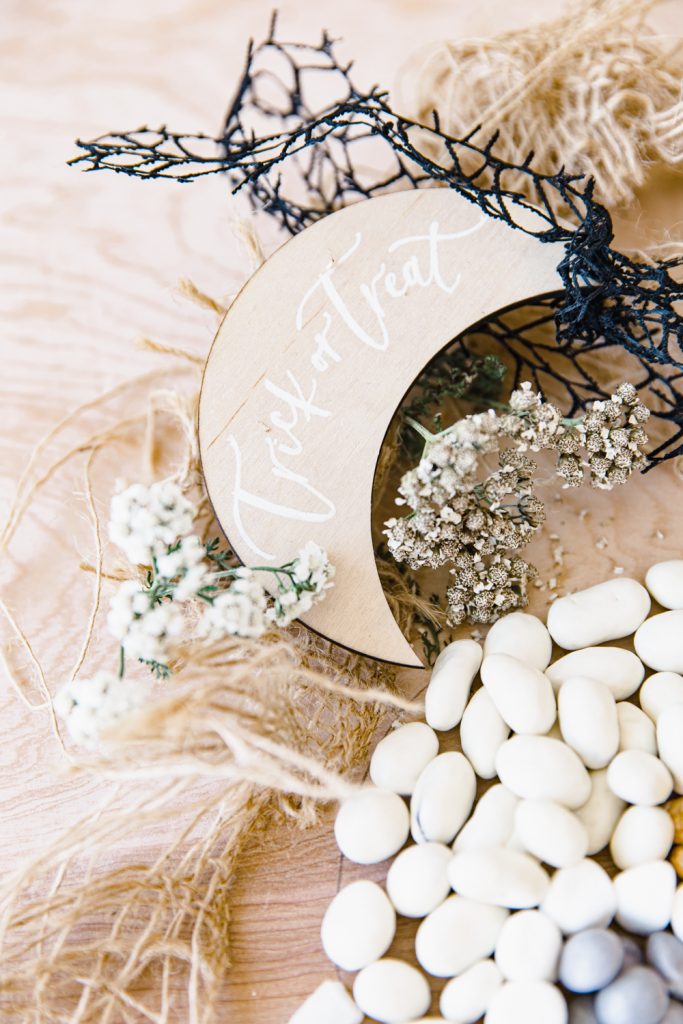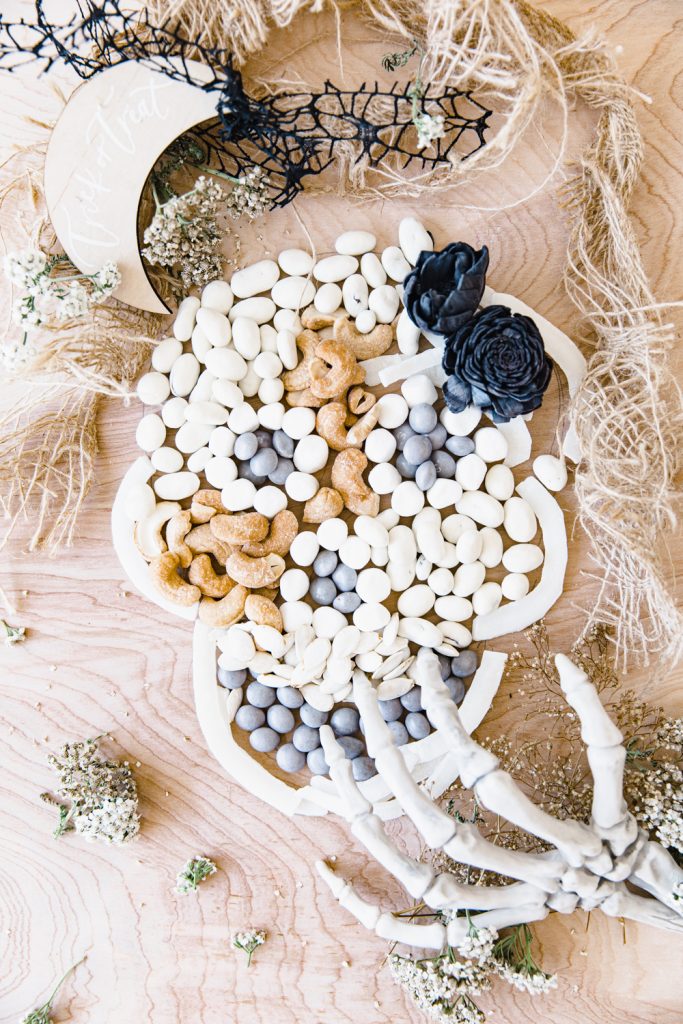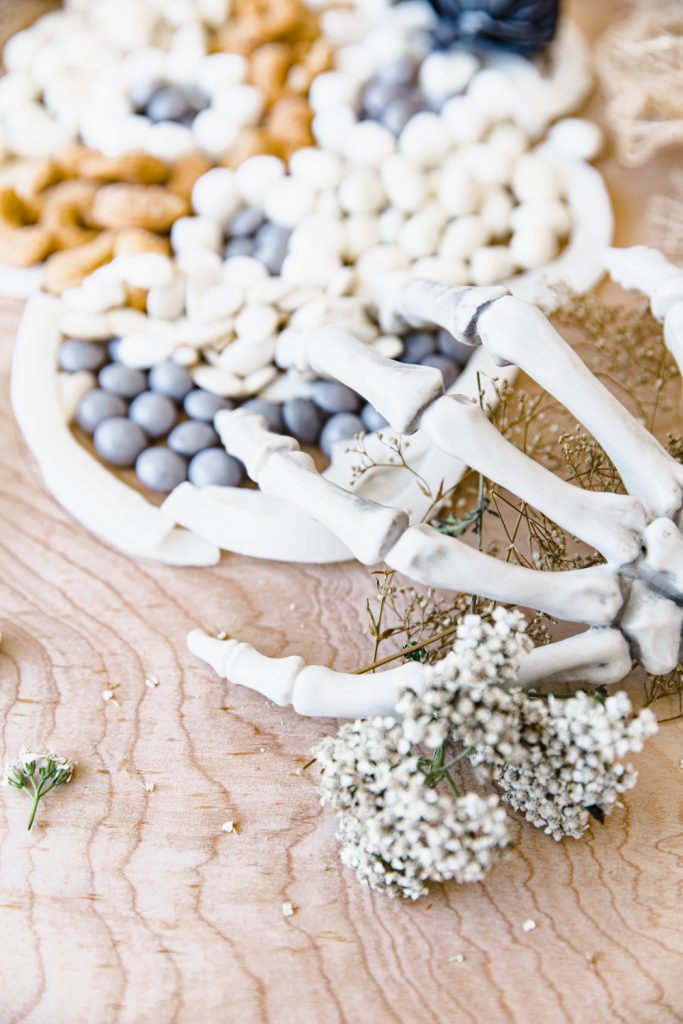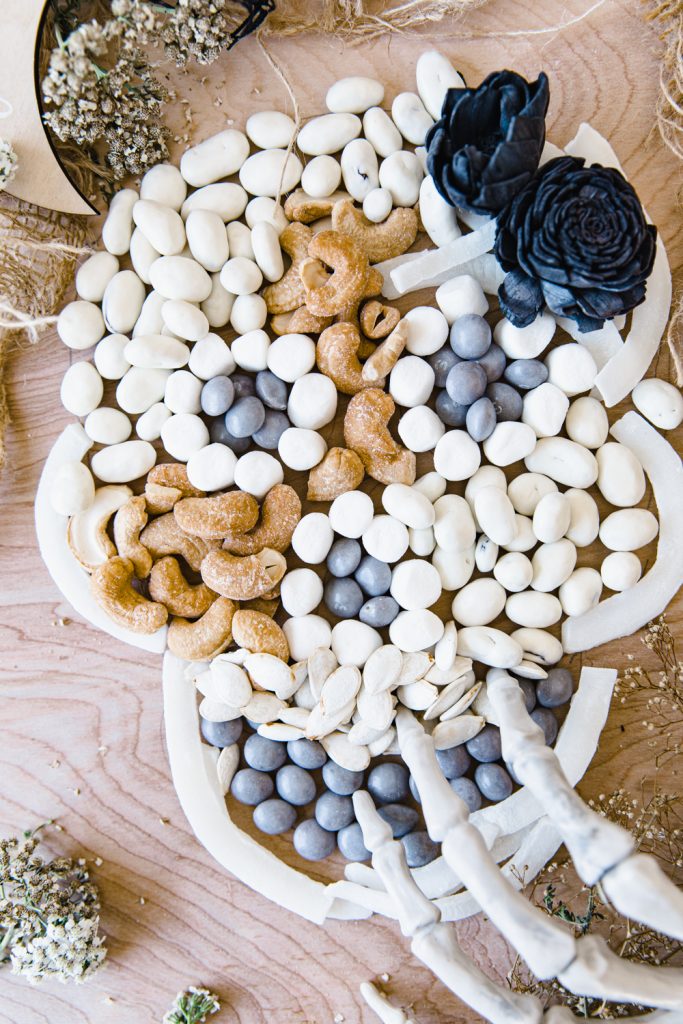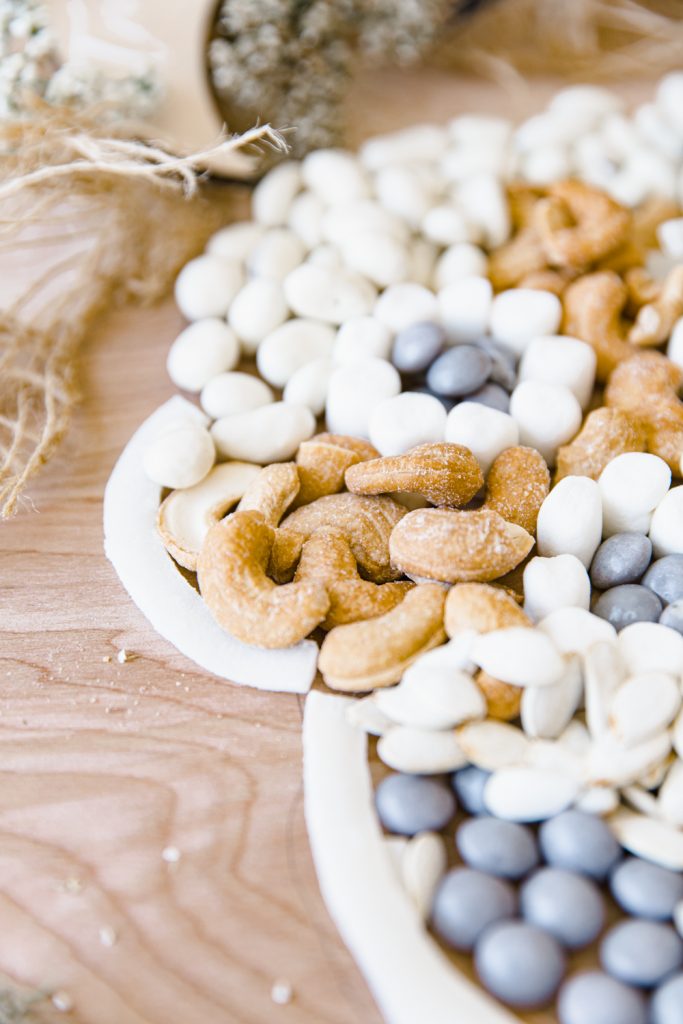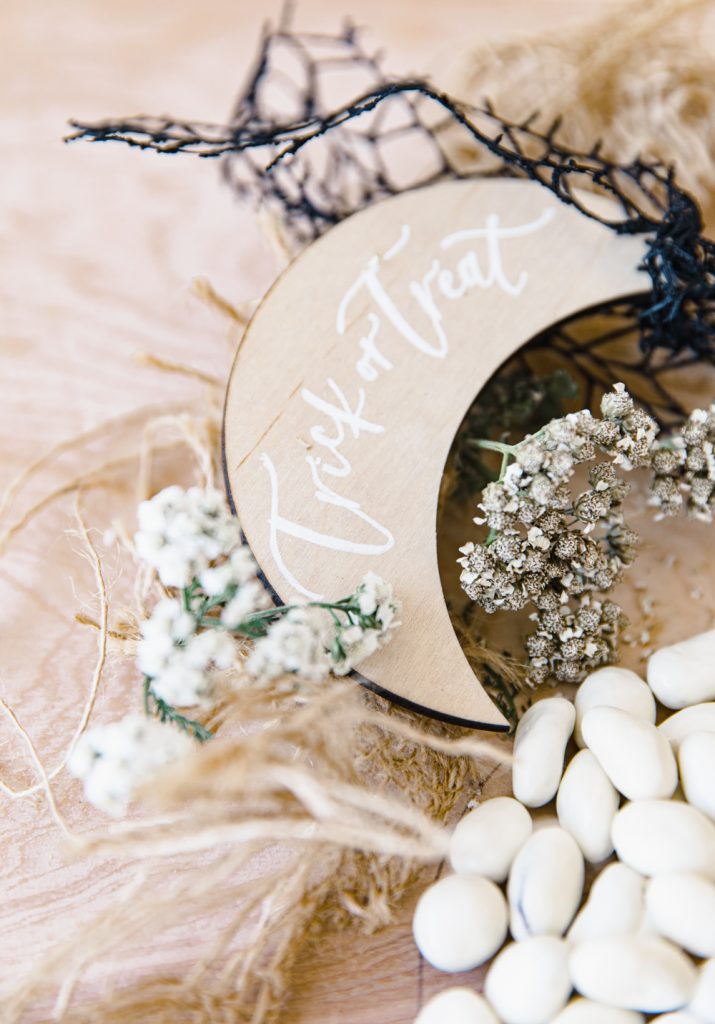 ---
B E I J O S K I T C H E N

xx
Abby