When there's something strange in the neighborhood, who you gonna call?! Ghostbusters!!!! We brought back one of our favorite spooky movies for a fun kid's party!! Boys only at this one!! There have been quite a few girly celebrations, so we thought it was time for the boys to have a little fun! Plus, there is a new Ghostbusters movie coming out soon so we had to get in the mood!! So grab your favorite little slimer and get ready, this one is pretty cute!!
Photos by my girl Corrie Lynn Photo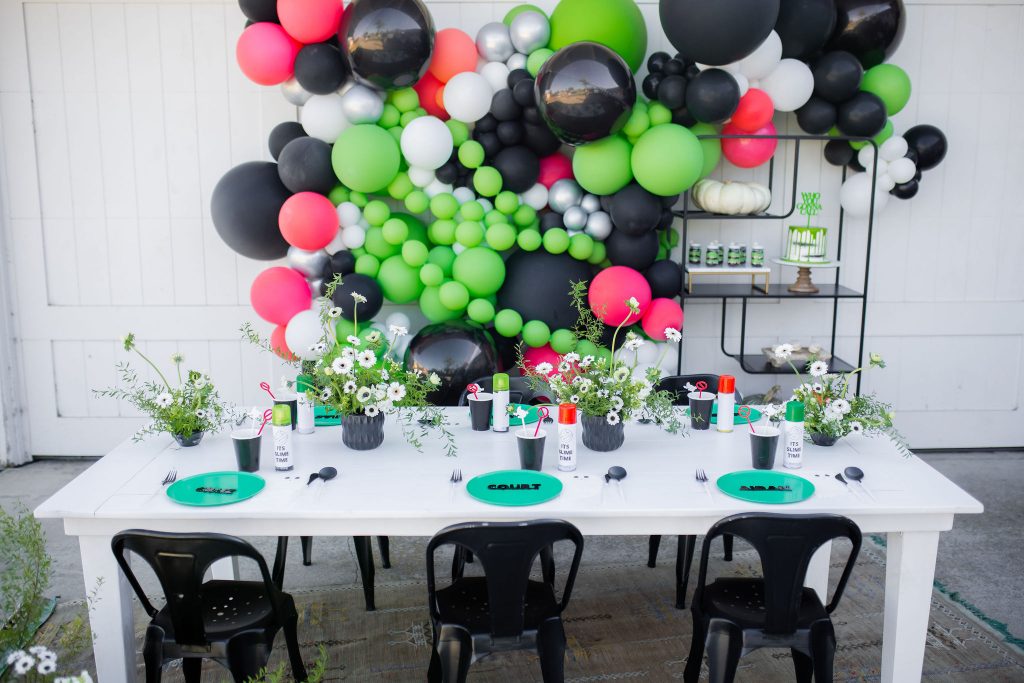 Guests were greeted with slime!!! This adorable invite by Poppy Jack Shop set the tone right away! We had tons of cute details like slime place cards, ghost napkins & macarons, and stir sticks! Plus each little friend got some silly string to spray! More on that later… It's all styled on our go-to Stile and Co mat!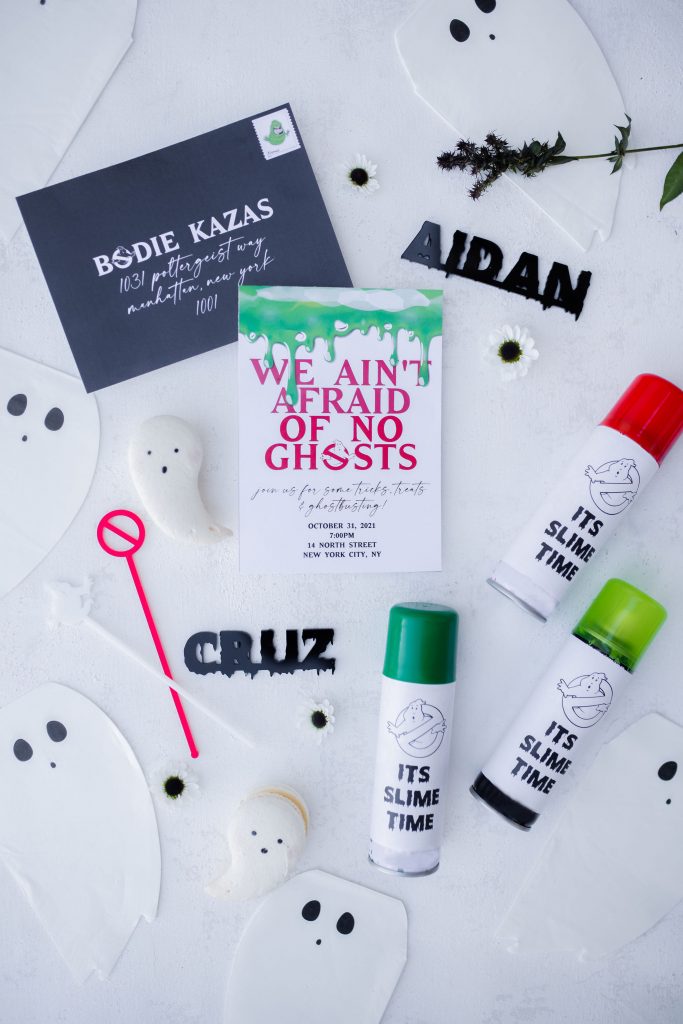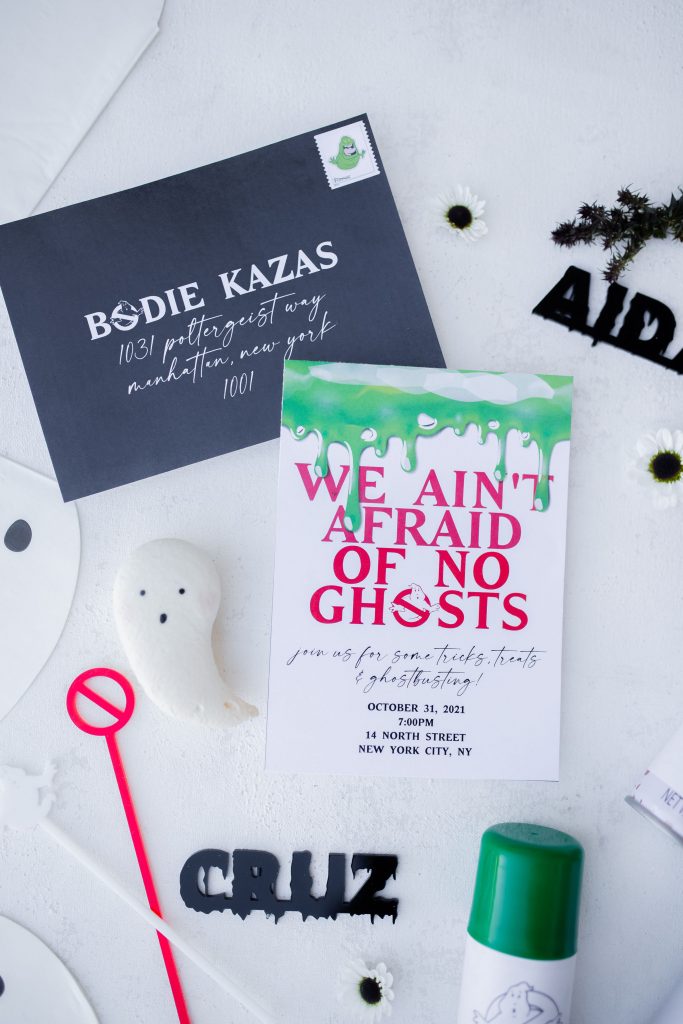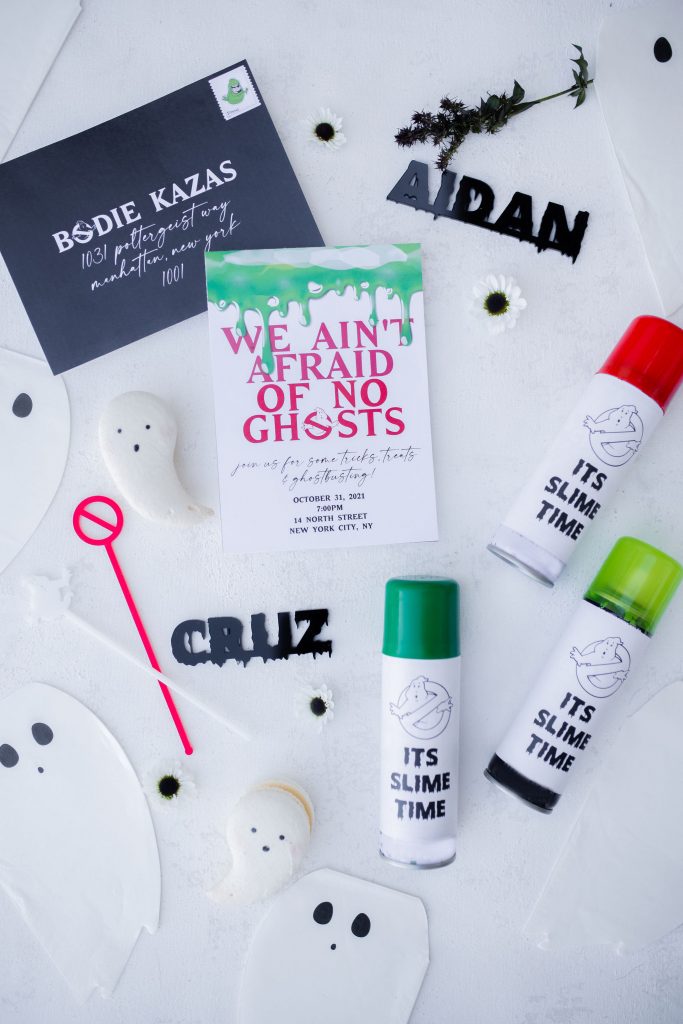 I held this fun gathering in my front yard – a favorite spot lately for parties. There's plenty of room for the boys to run wild and be crazy, and trust me – they did! Sweet Salvage Rentals brought her kid cuteness with the black chairs, table, rug, and fun shelf for desserts. The Pop Shop decked out my garage door with her amazing balloon skills! Love this fun color take on Halloween, who knew these colors could look so good together?!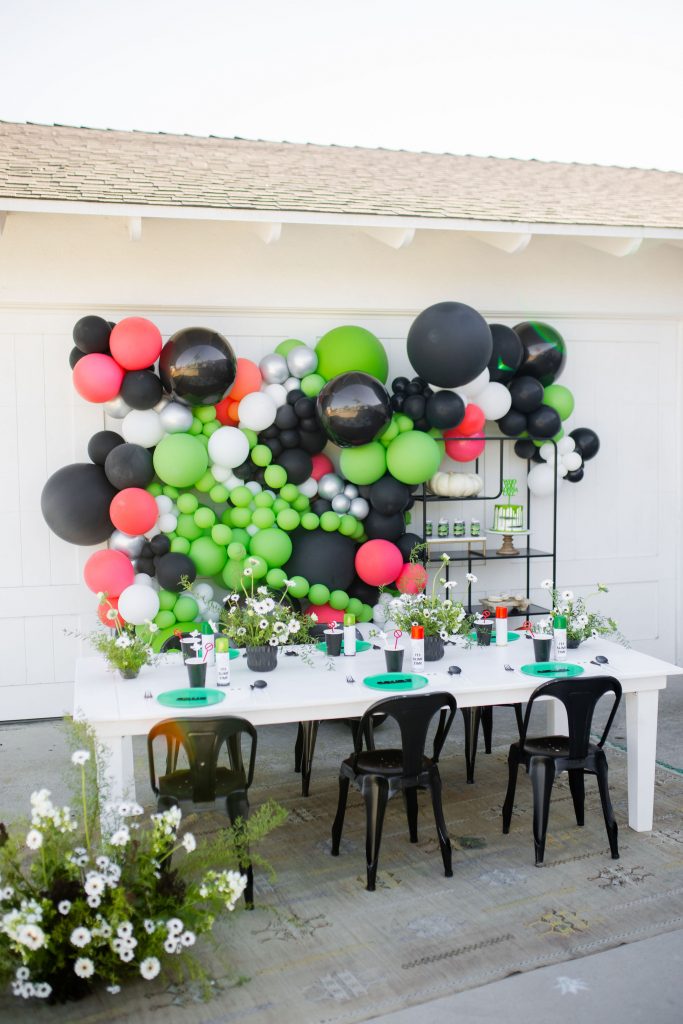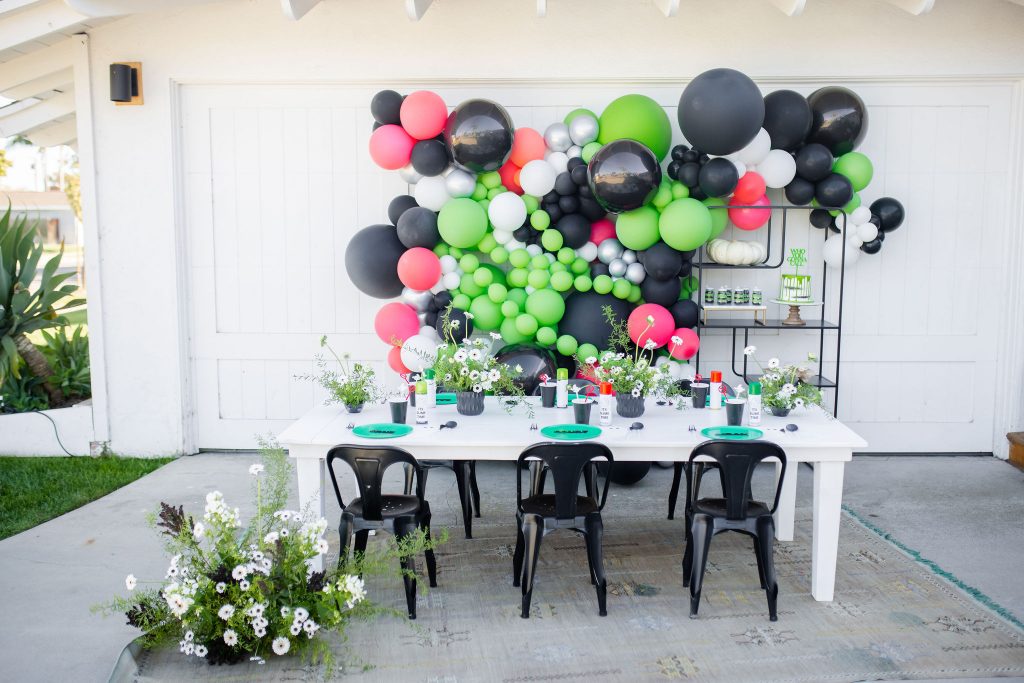 The incredible floral arrangements you see were done by my girl Tanya at Earth & Grace. She's so darn talented, love her!! And love how these came together, I always love a good neutral white, black, and greenery arrangement.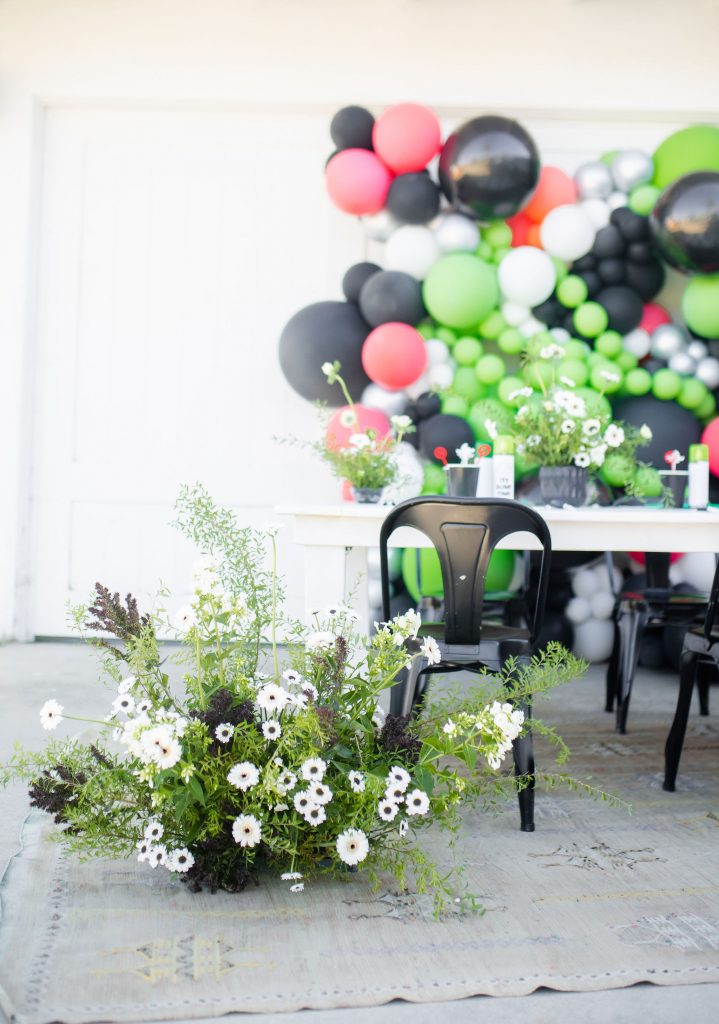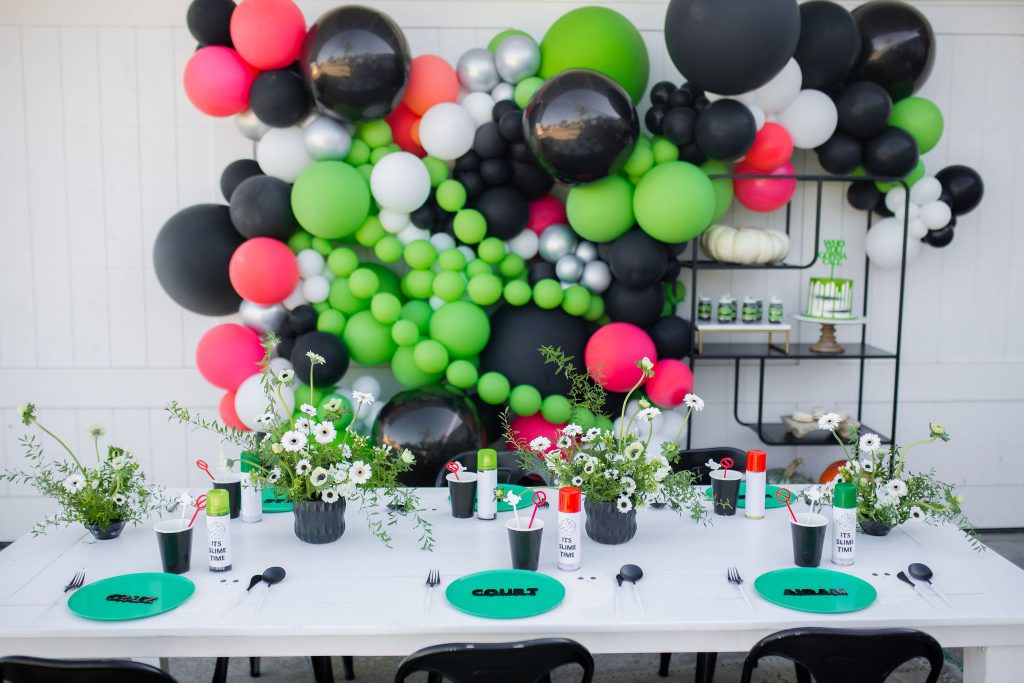 It's all in the details! Poppy Jack Shop is the best at them too!! We did cute place cards, ghostbusters stir sticks, and again – Silly String!! All of the tabletop was kept pretty neutral but in our color scheme. I did plates and cups from Oh Happy Day, Sophistiplate flatware, and the cutest little ghost napkins from Wild Child Party.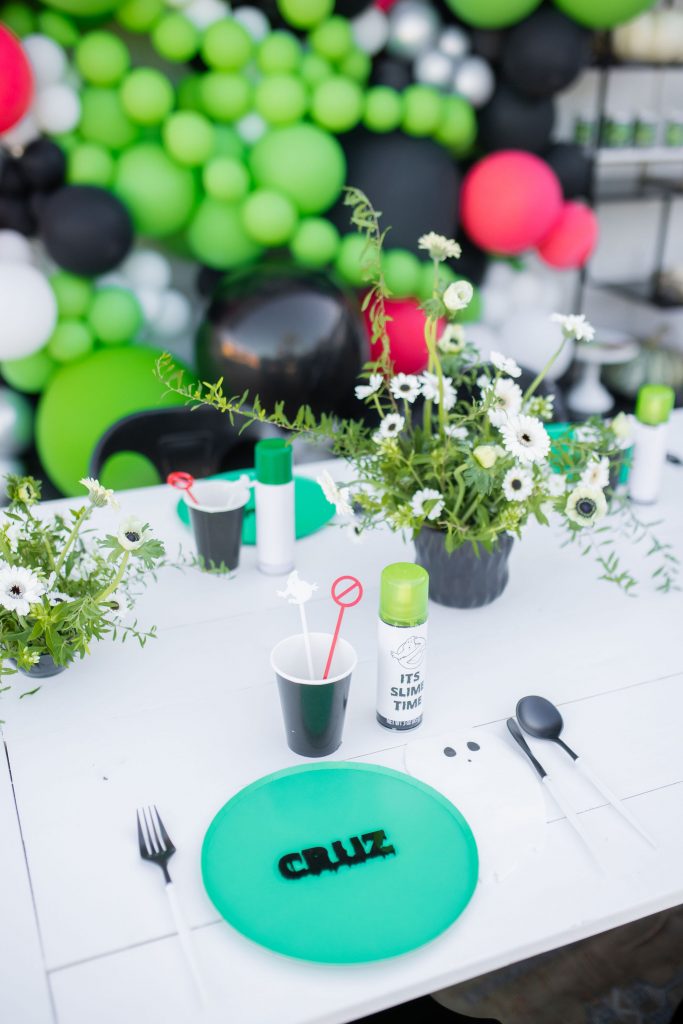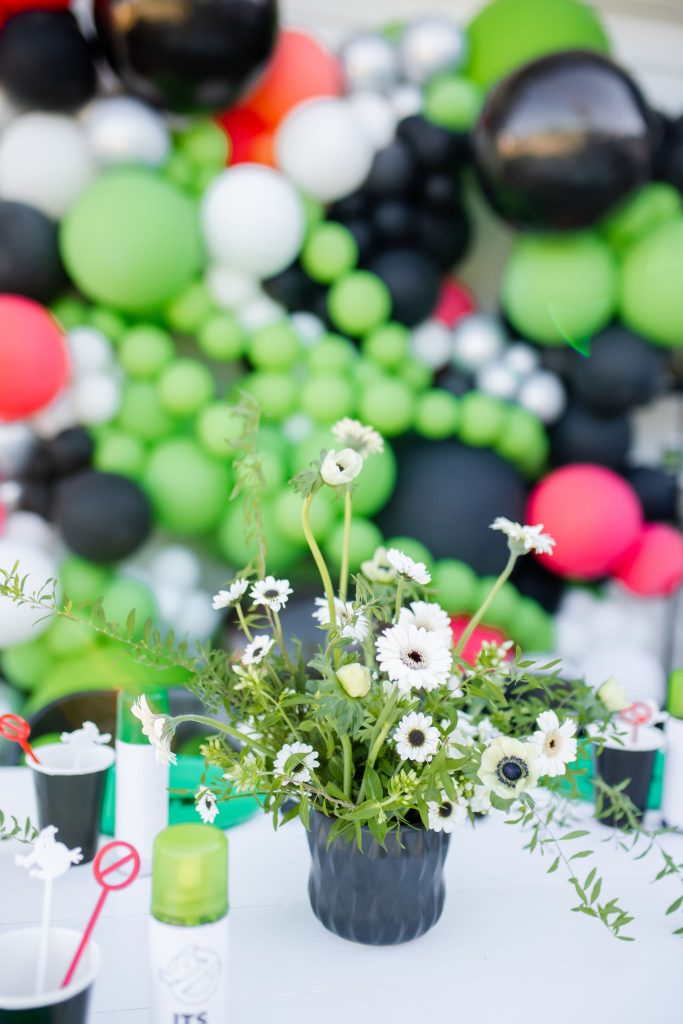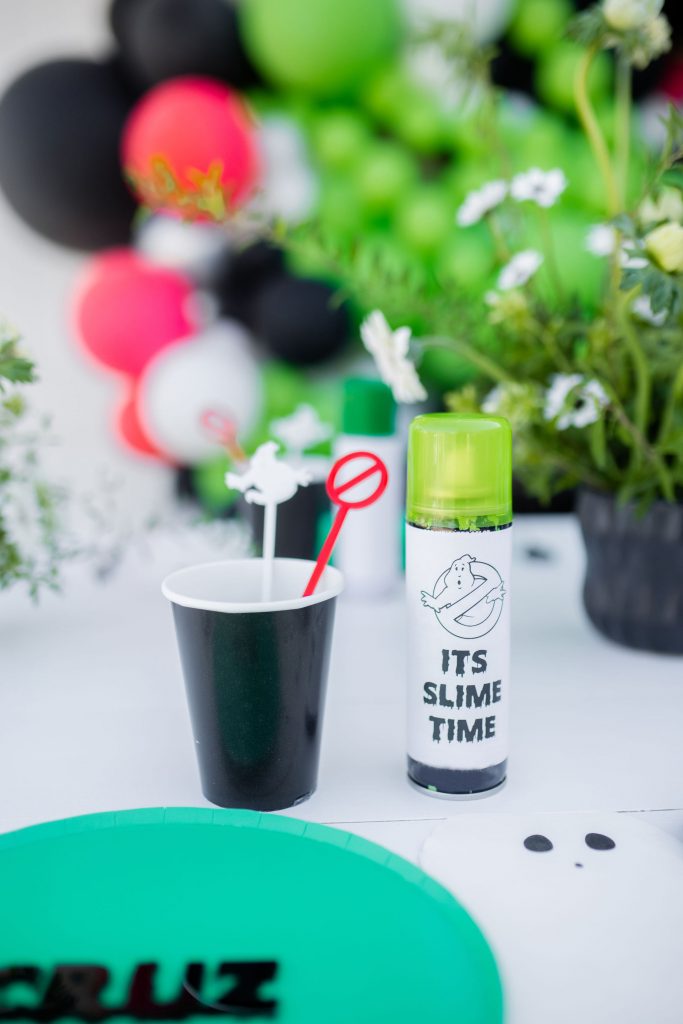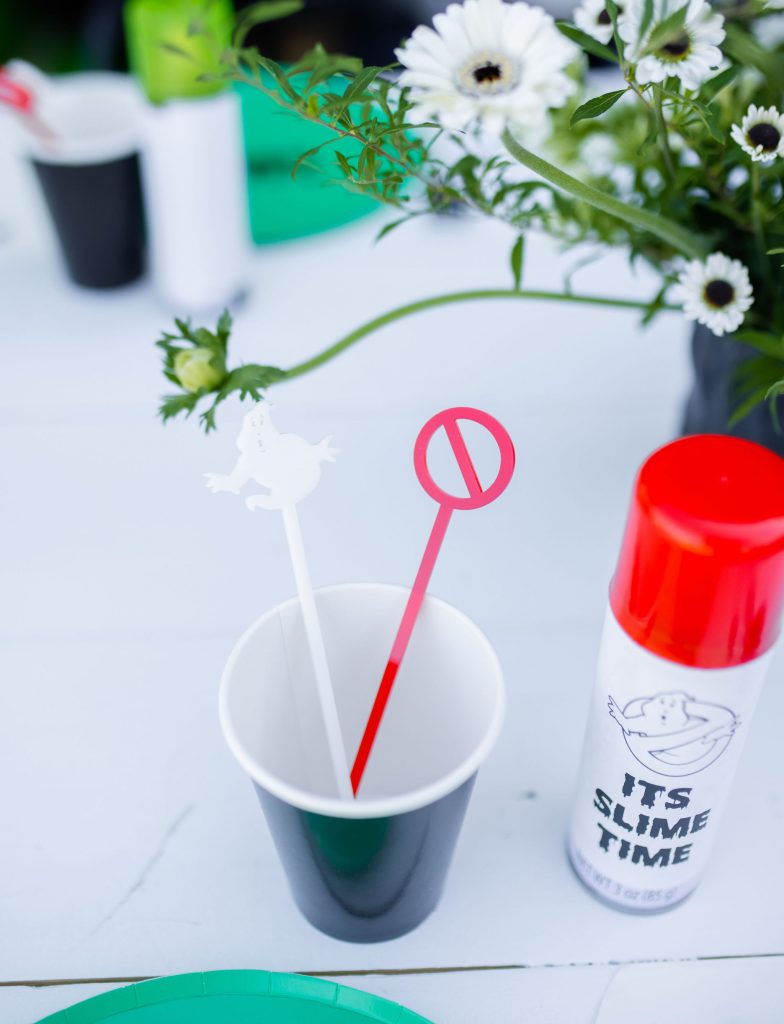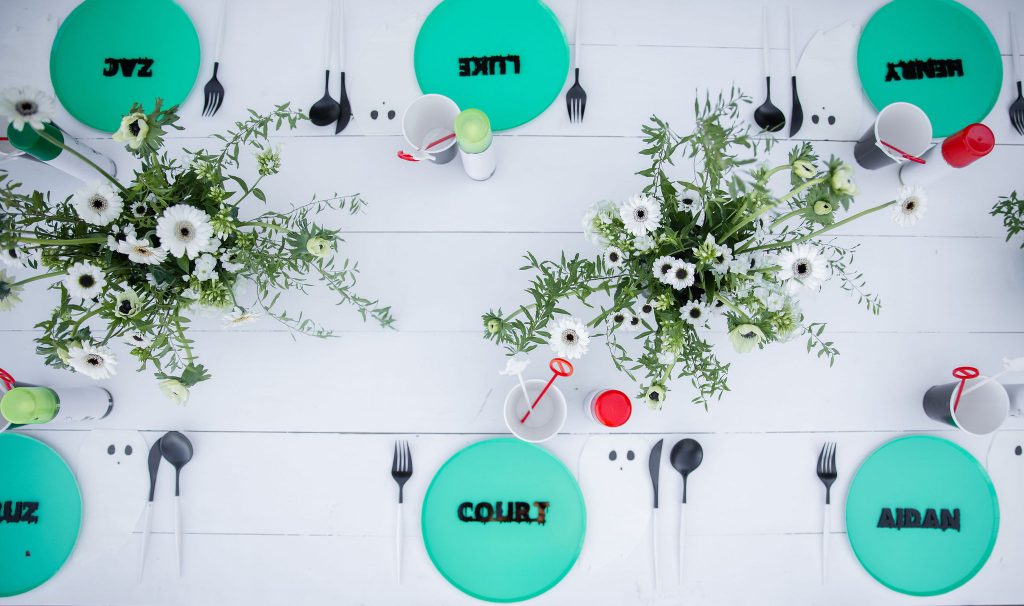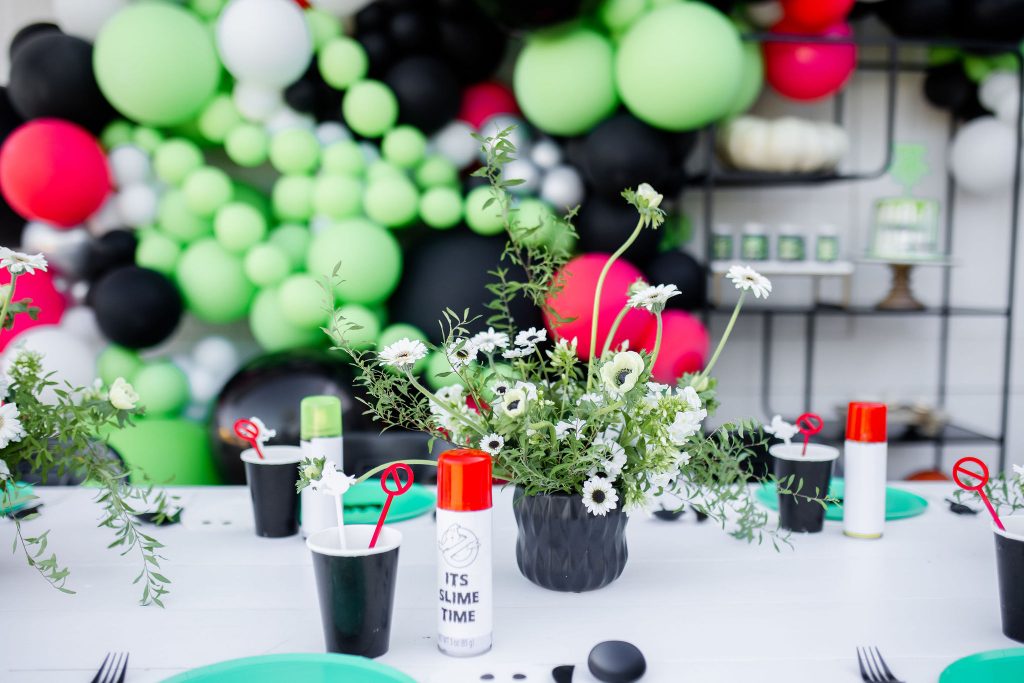 Spooky Modern Ghostbusters Goodness!!!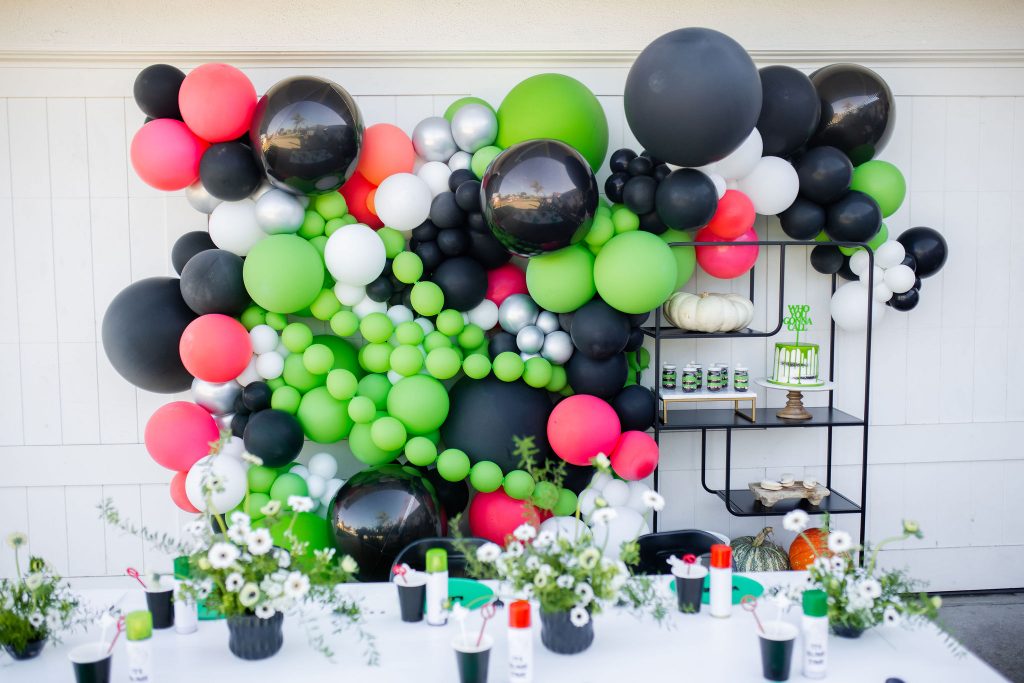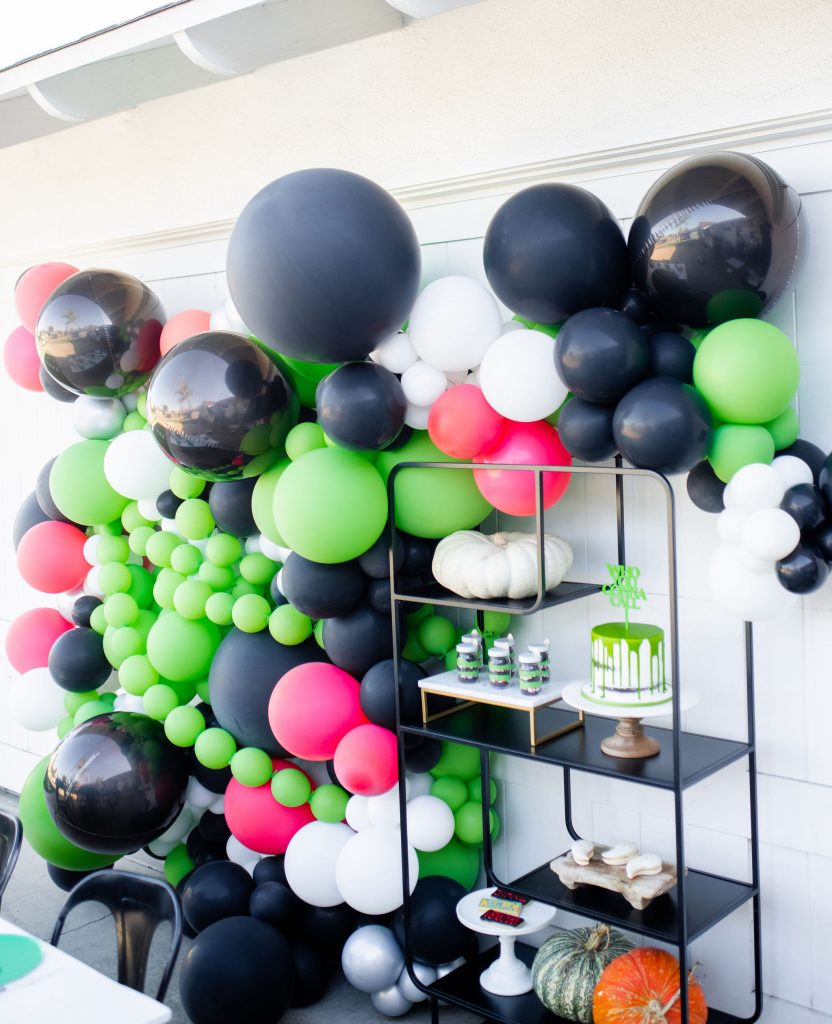 Time to add in these little goobers!!! The cutest little ghostbusters in the land!!! They are ready to hunt some ghosts and take some names! Loving their little jumpsuits from Target too!!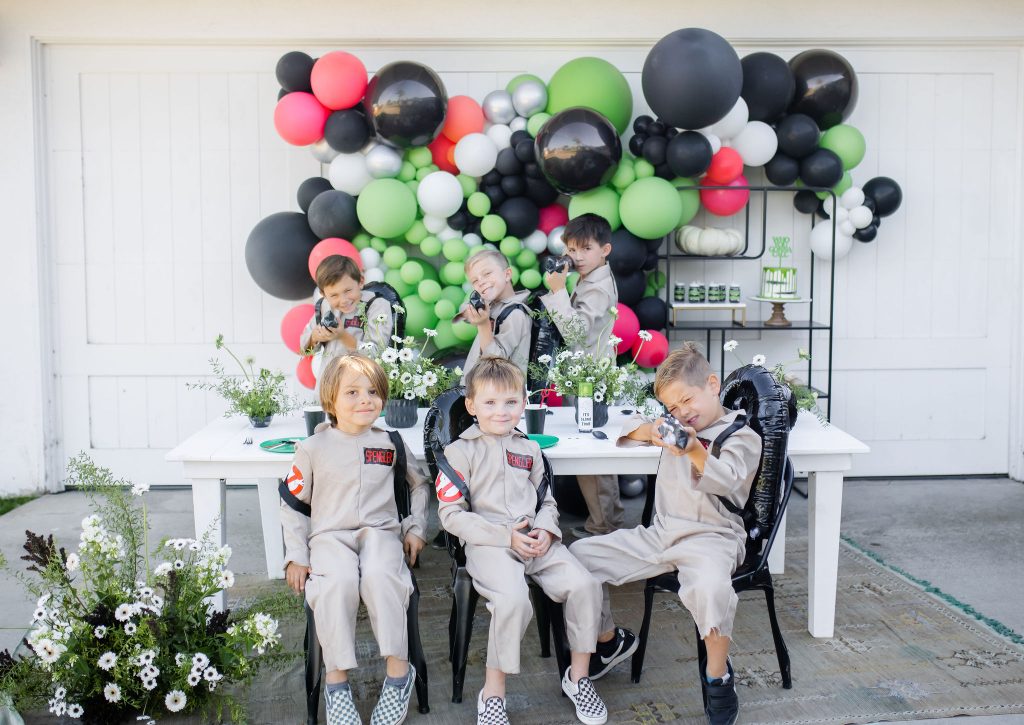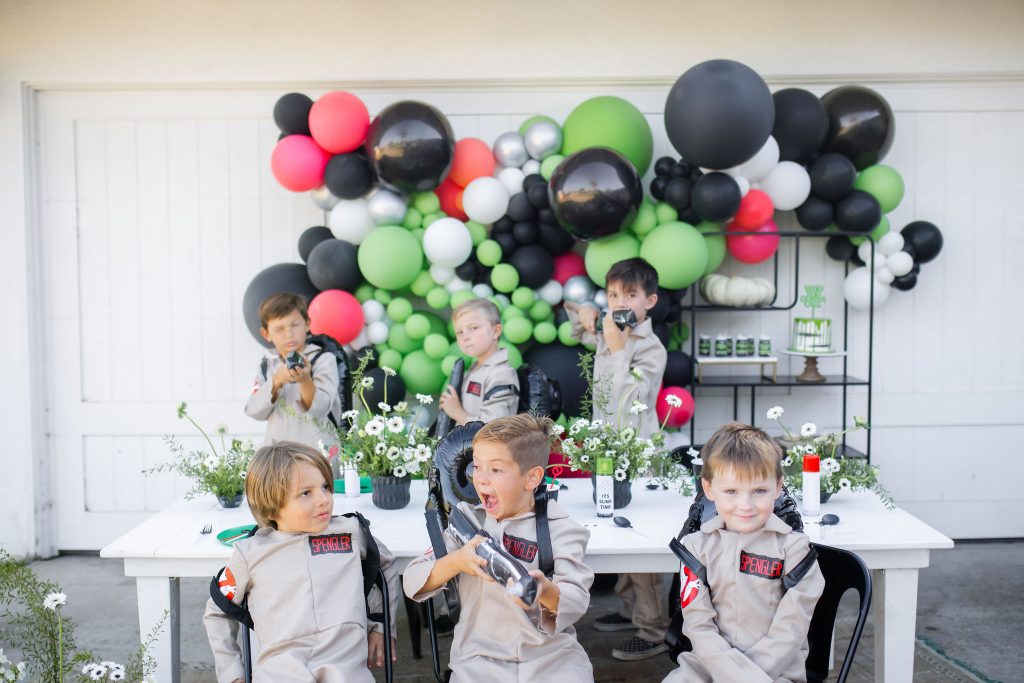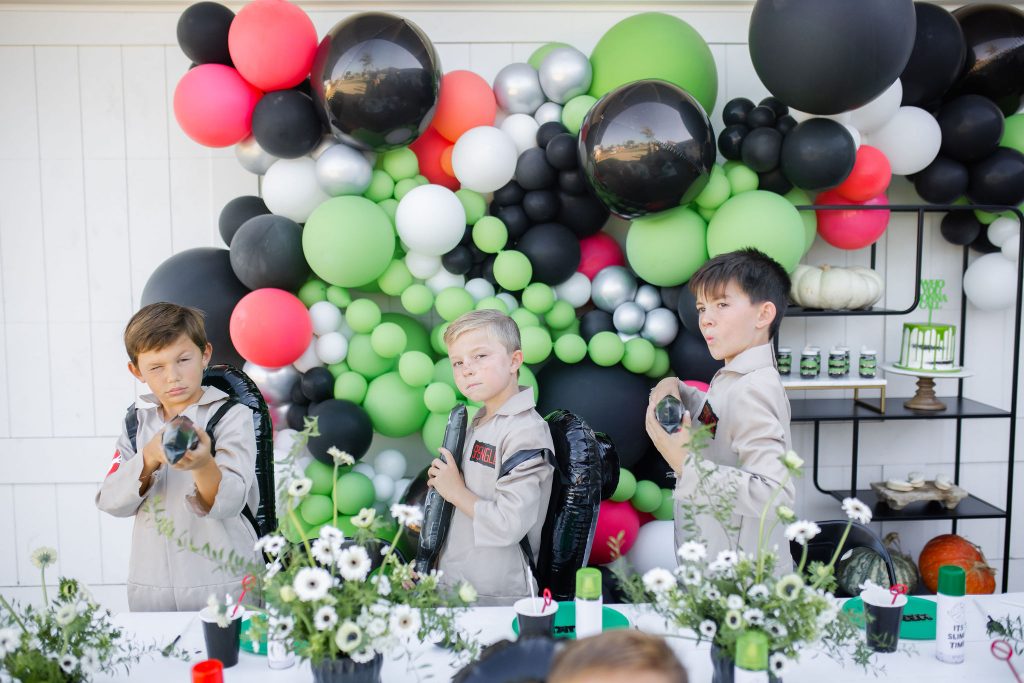 Onto dessert!!! We teamed up with our friends from Sweet & Saucy Shop for this one. They always wow us with their amazing creations and with how tasty they are! Slime cake anyone?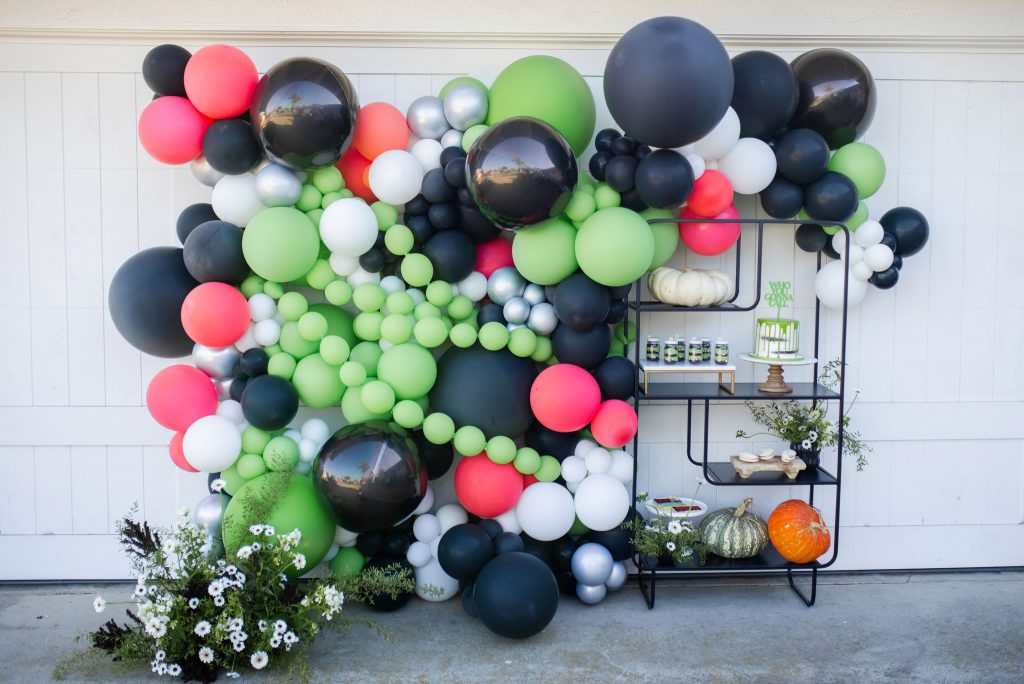 The most perfect custom cake topper!!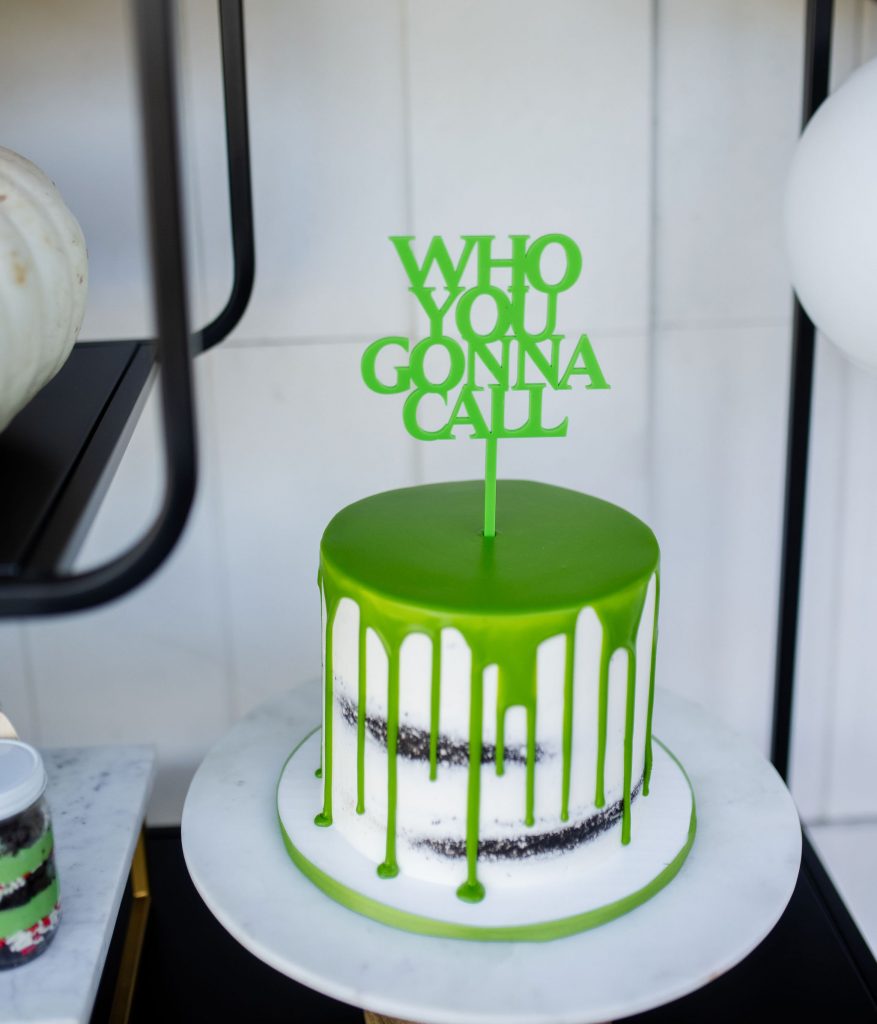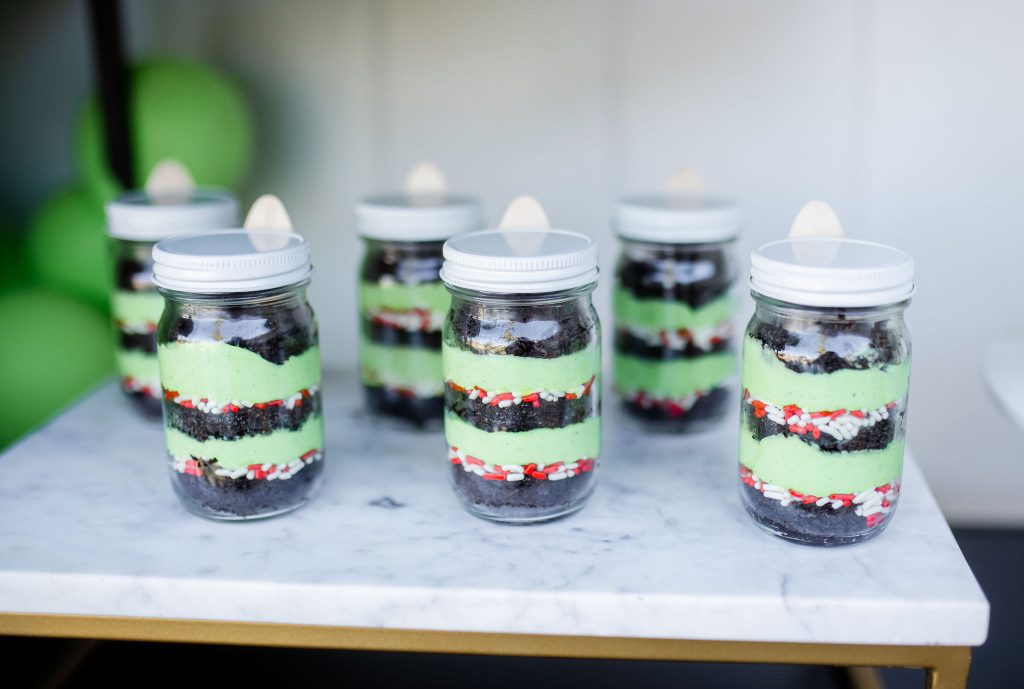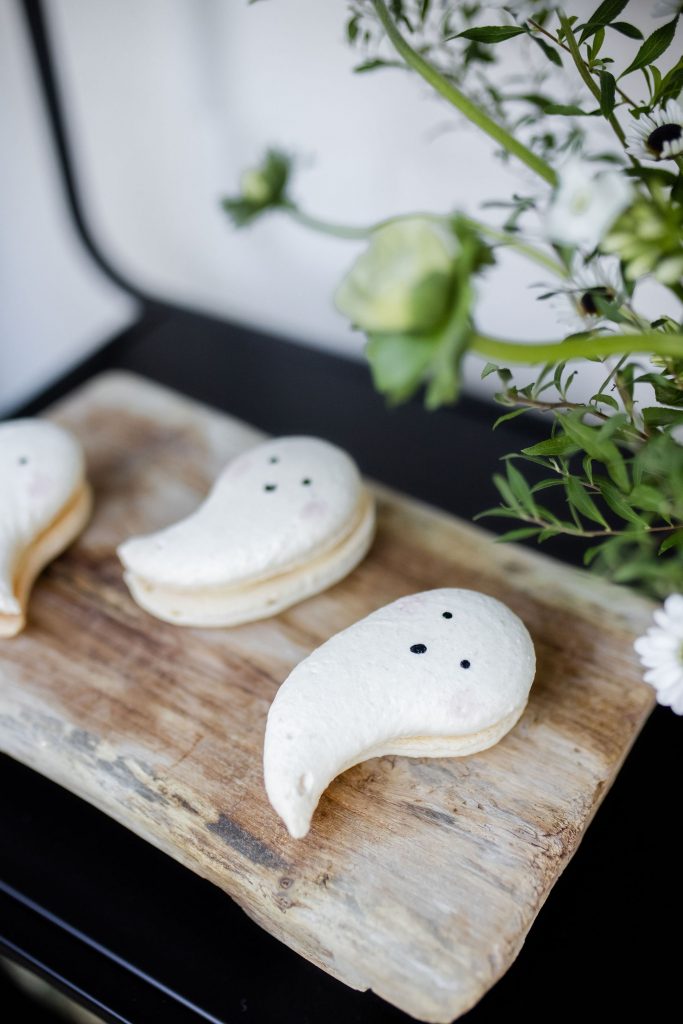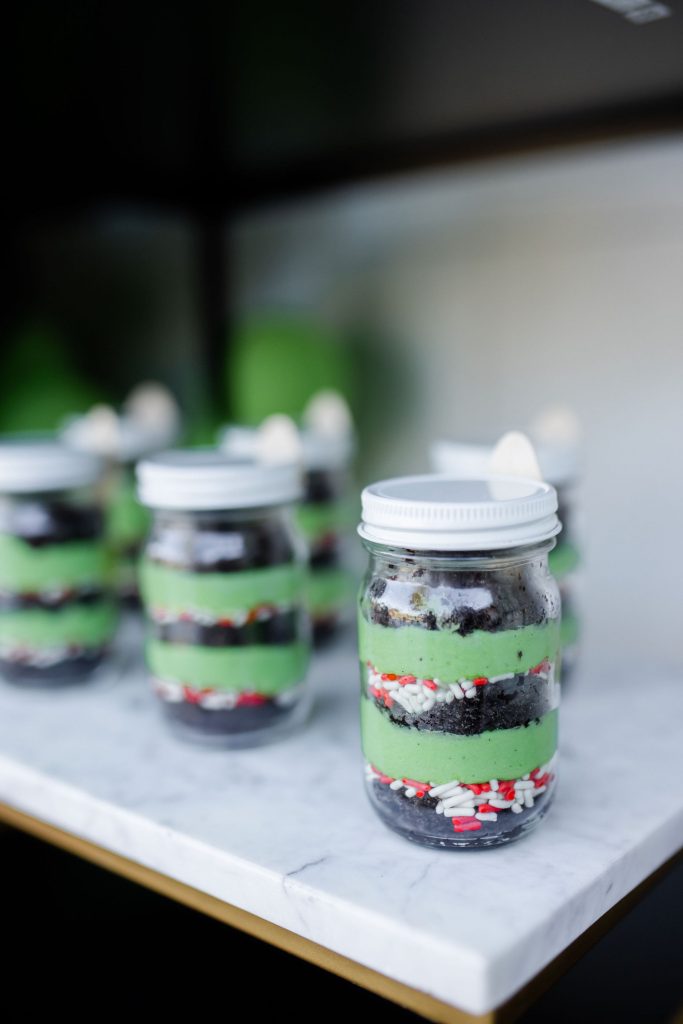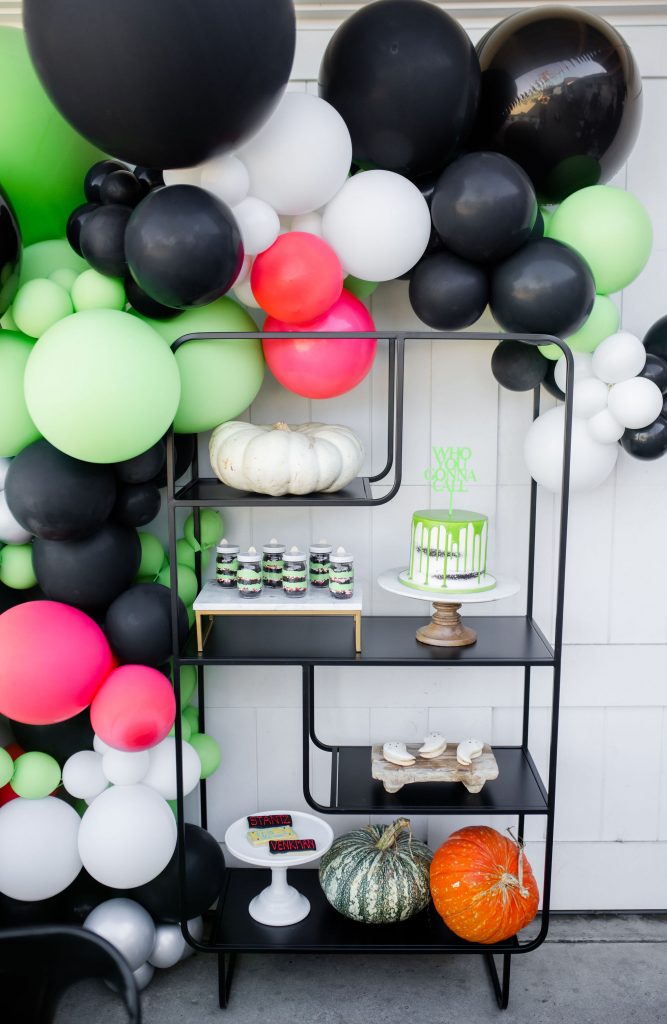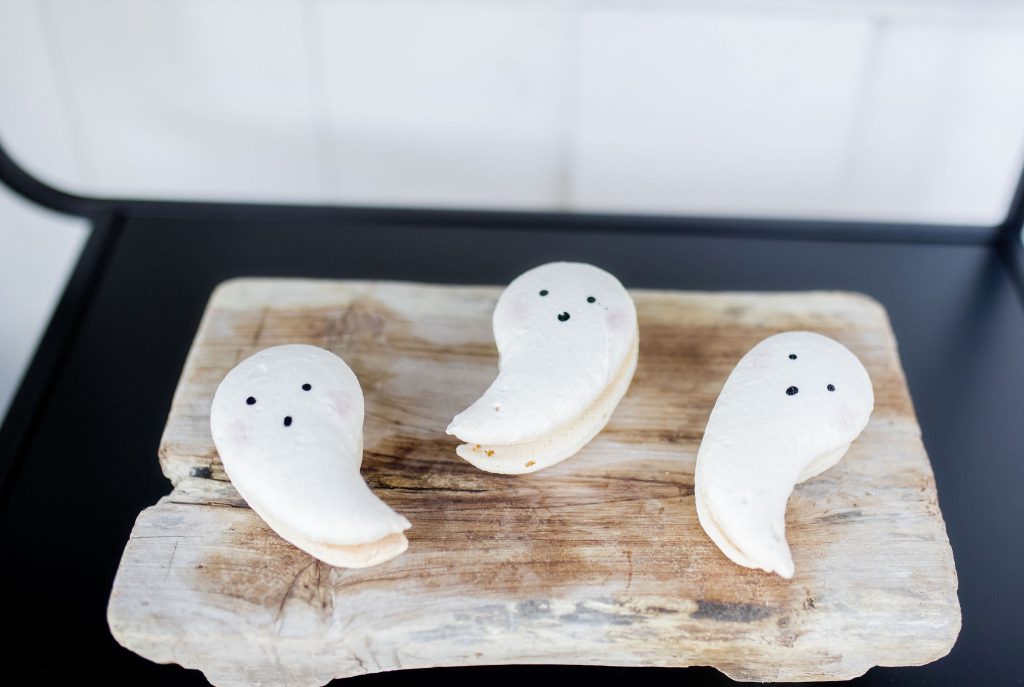 Of course, the kiddos days were made!!!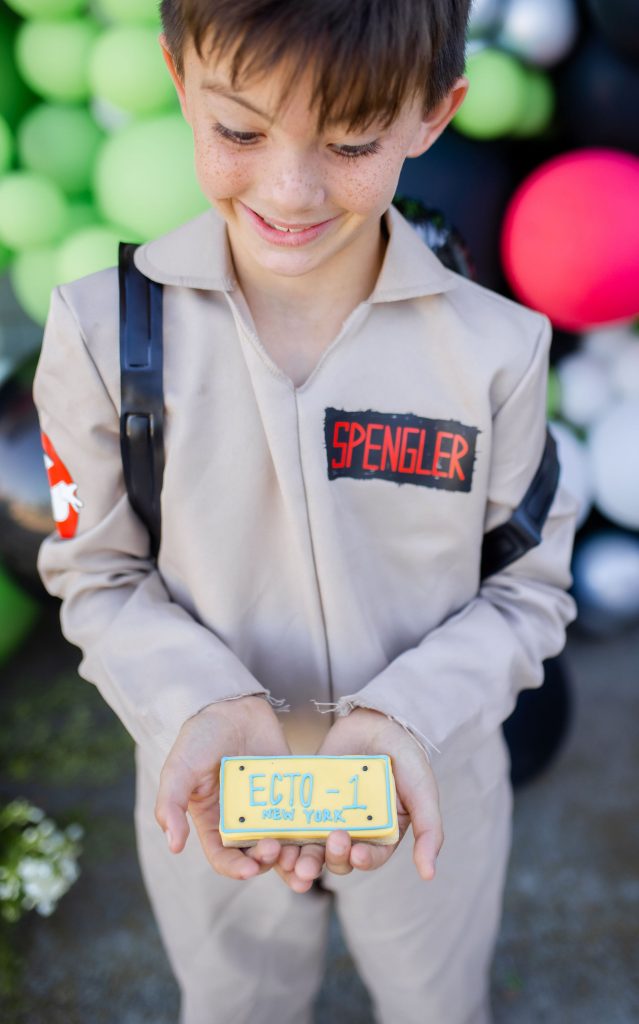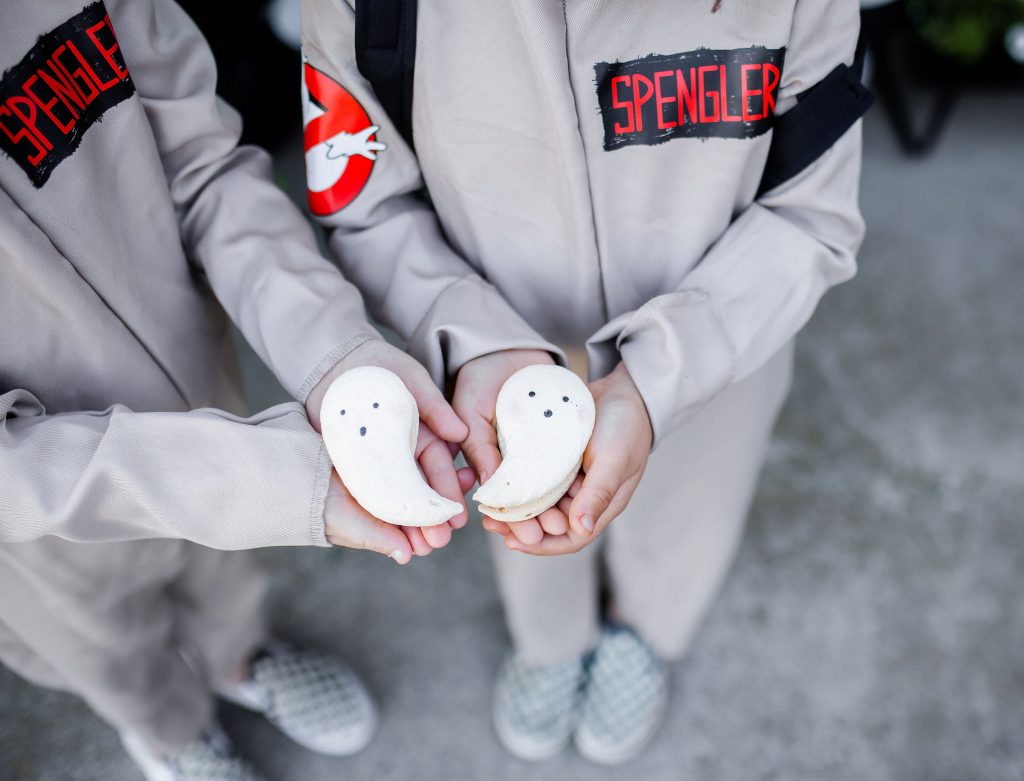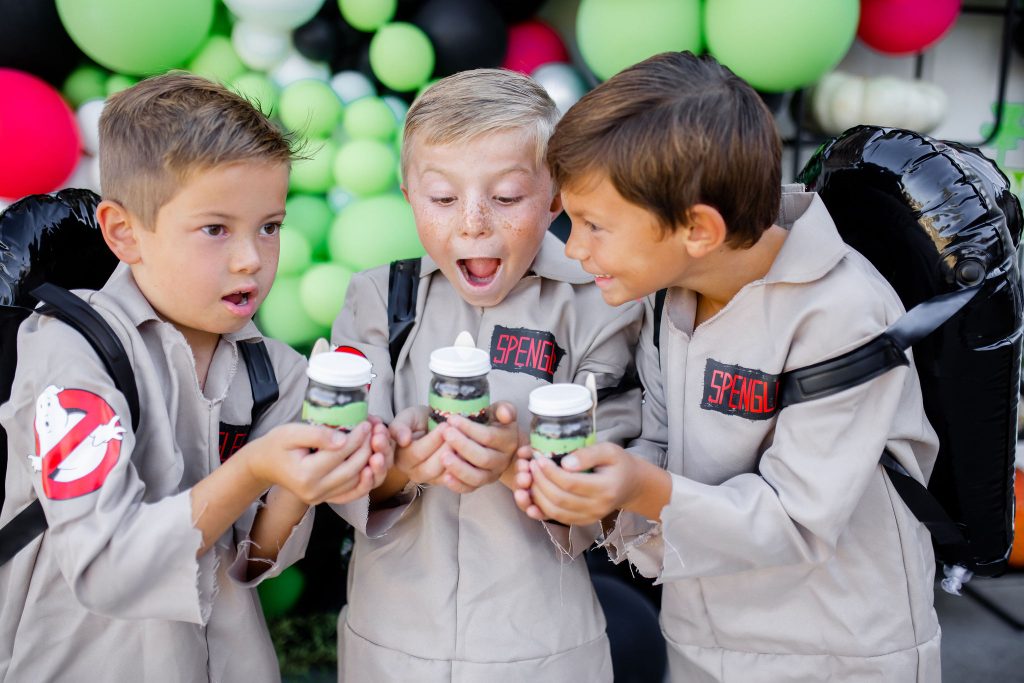 These boys seriously crack me up, haha!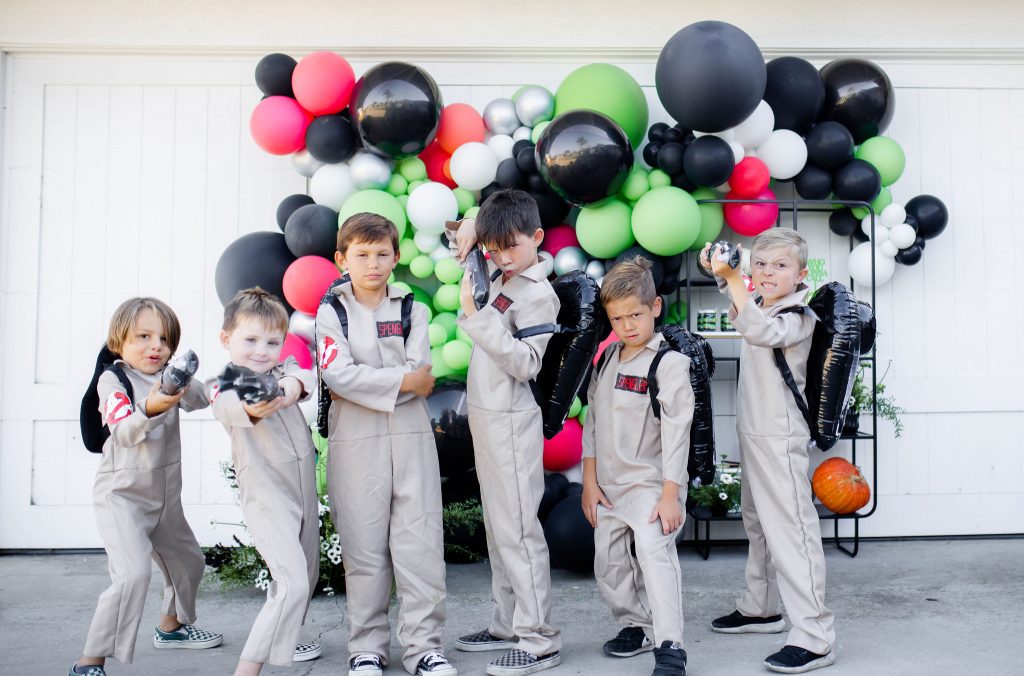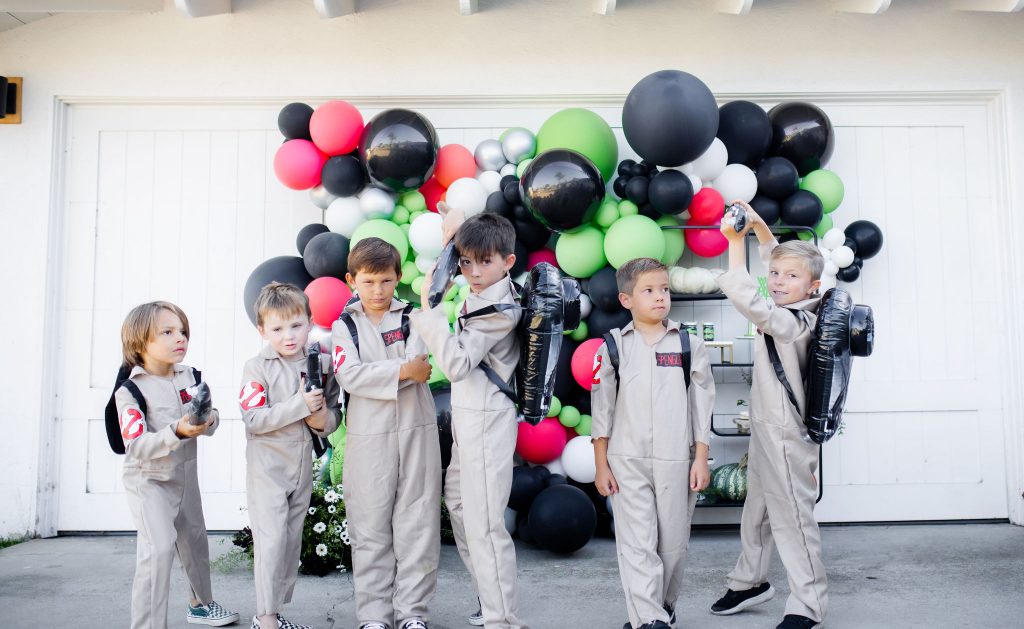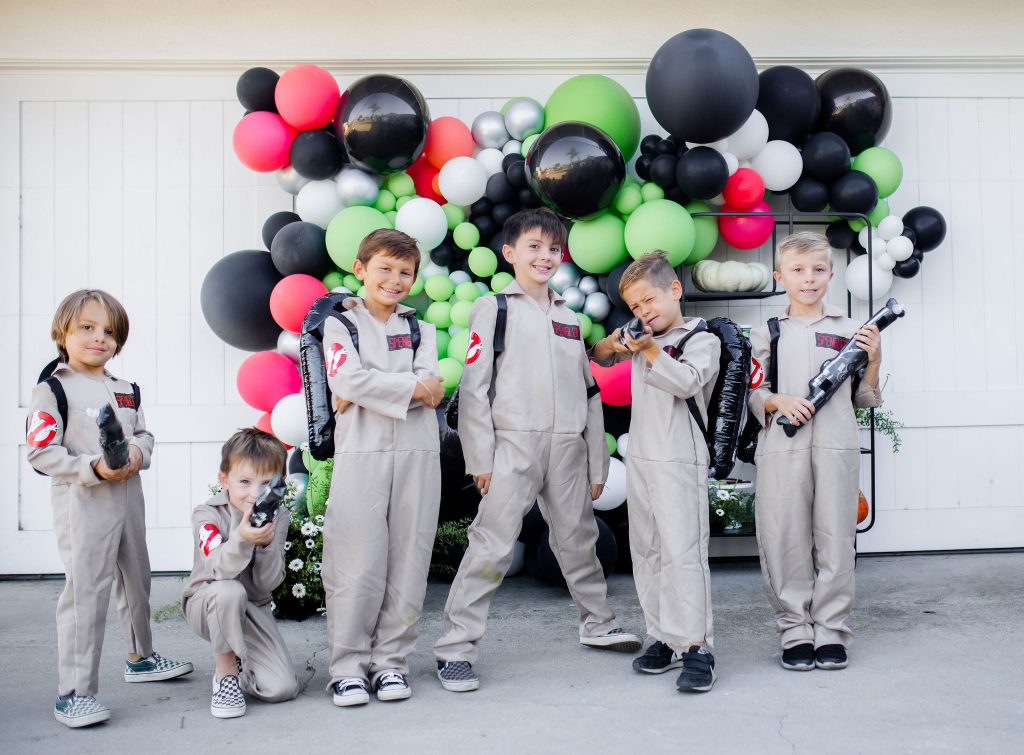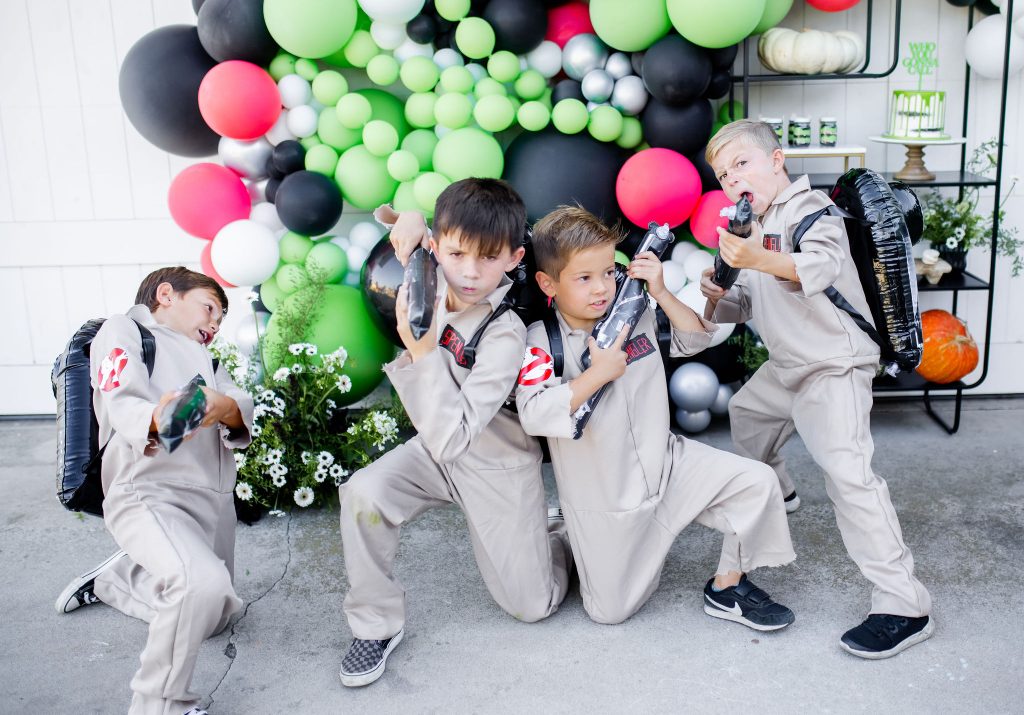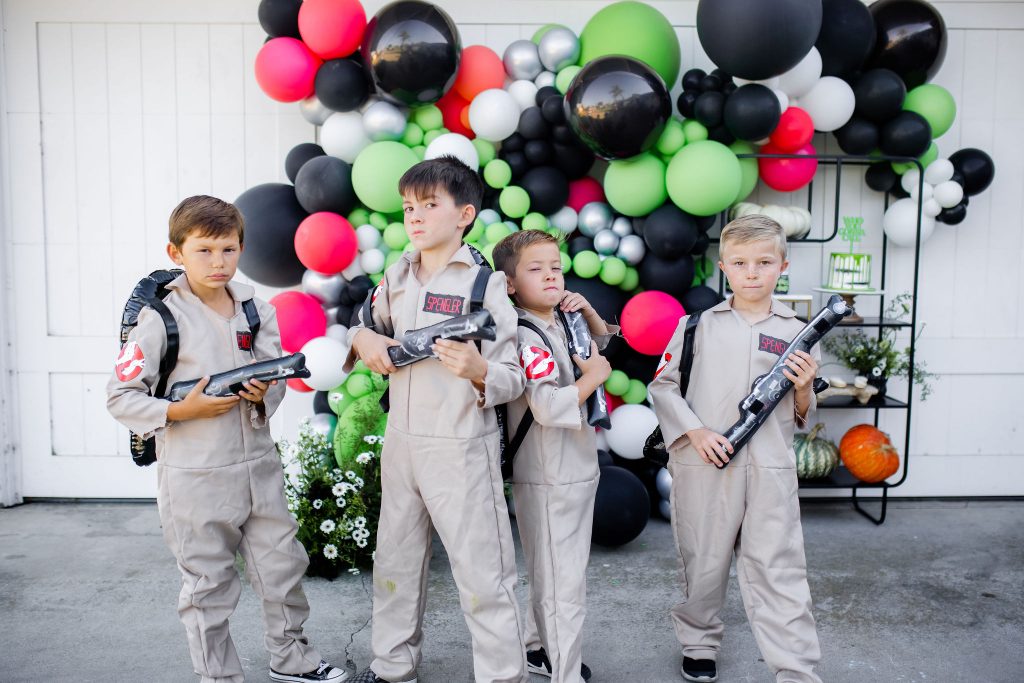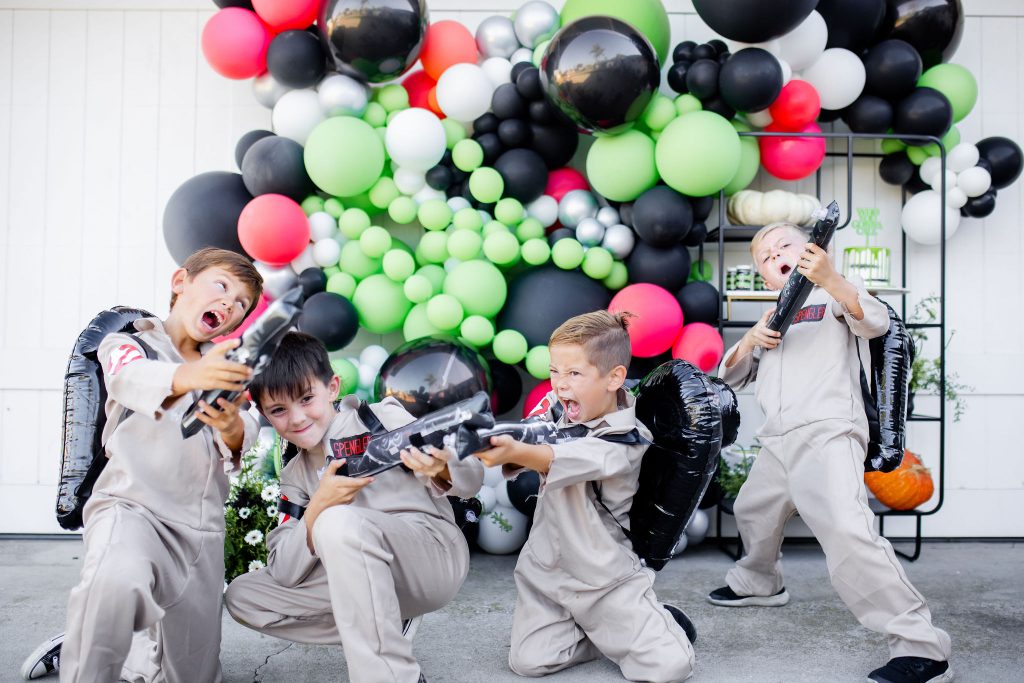 The two littlest Ghostbusters!!!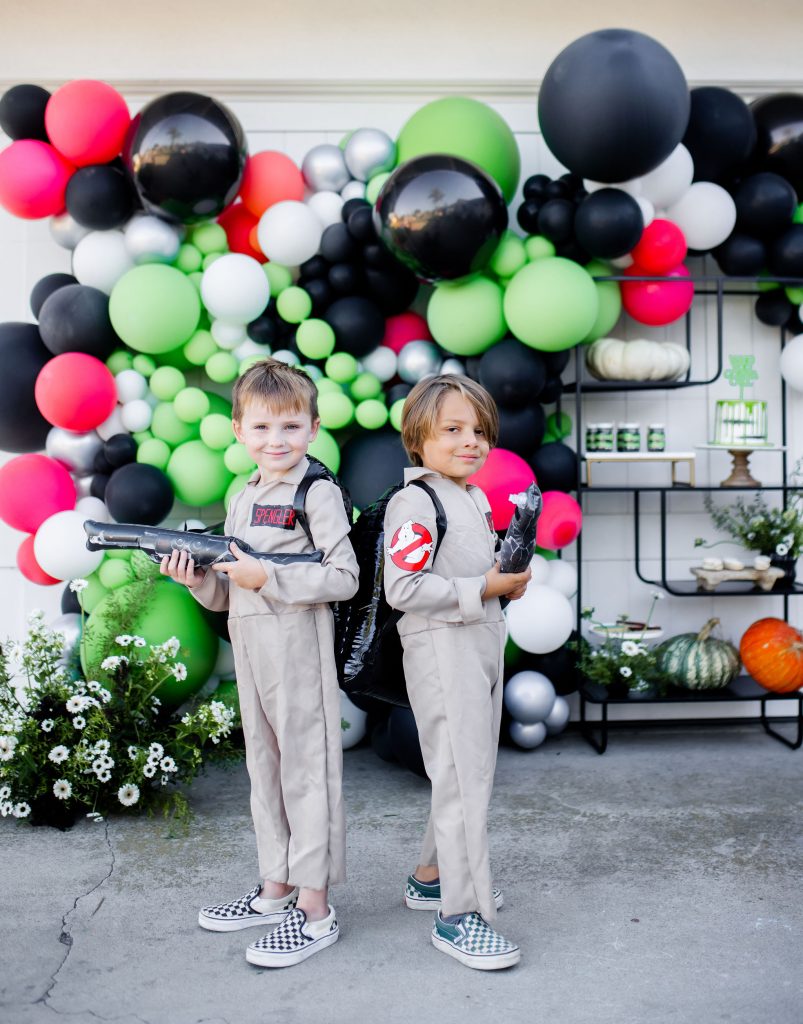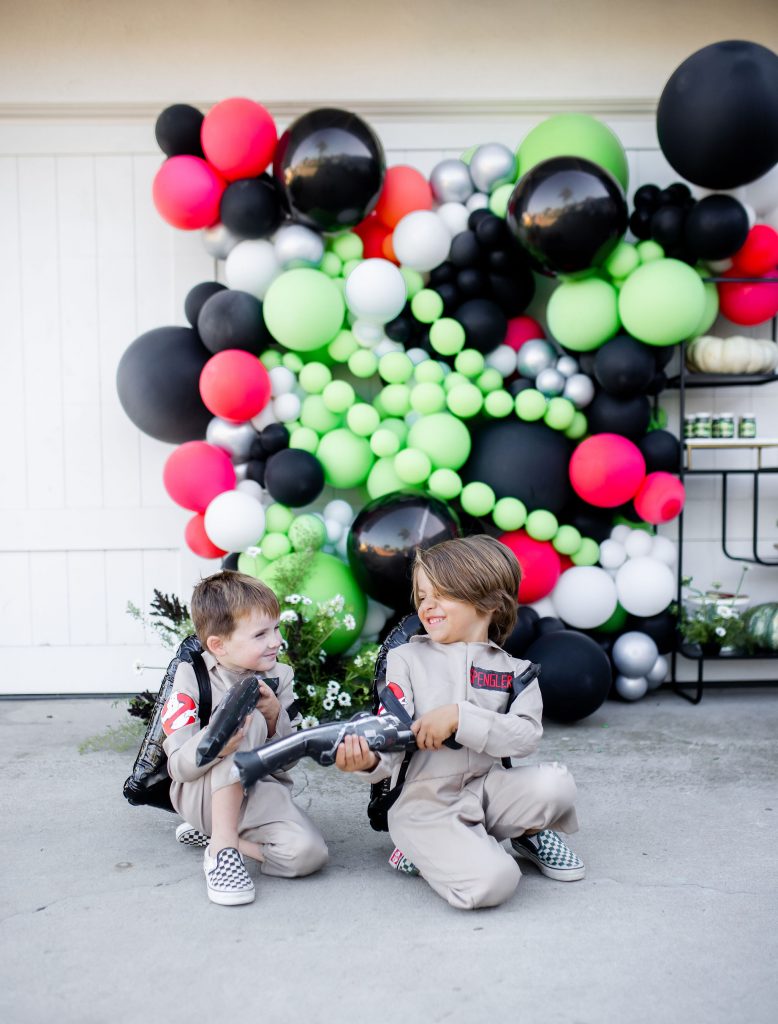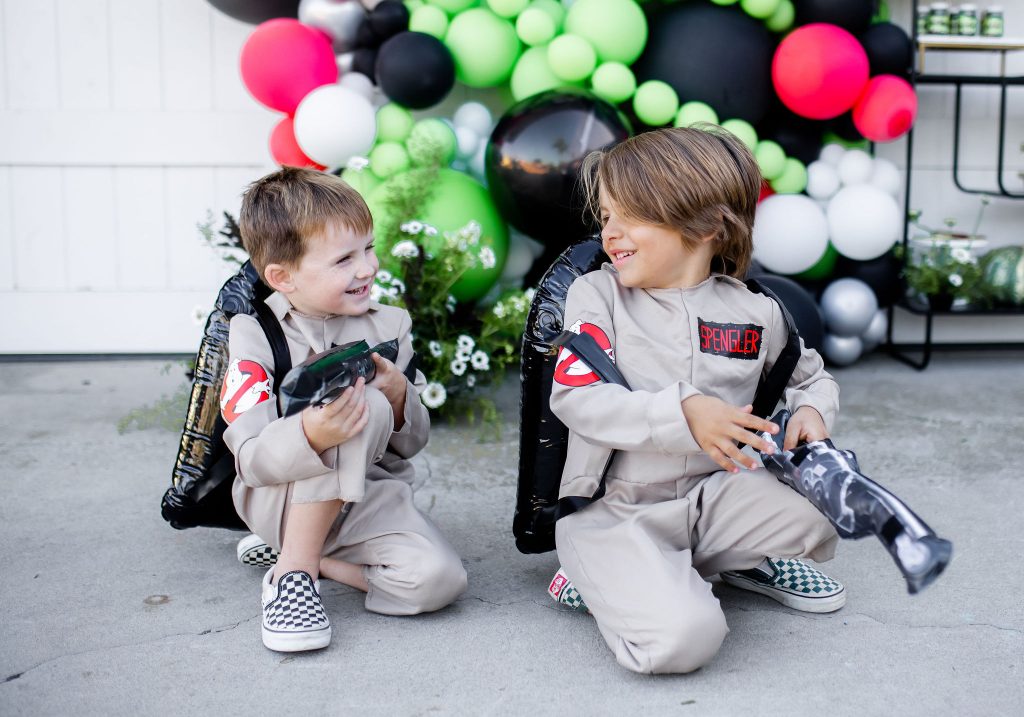 And now it's SLIME TIME!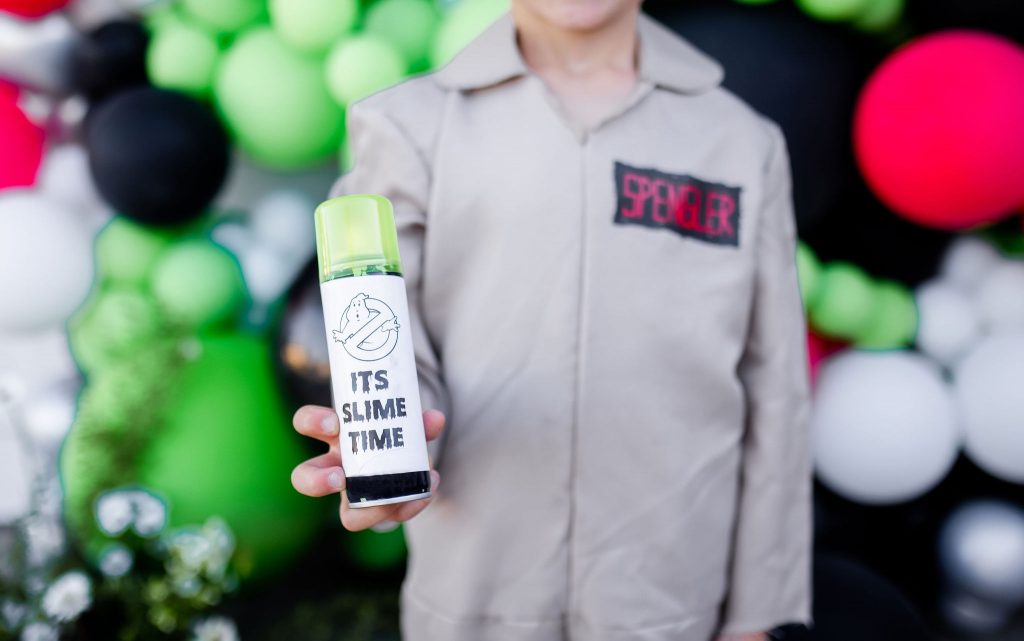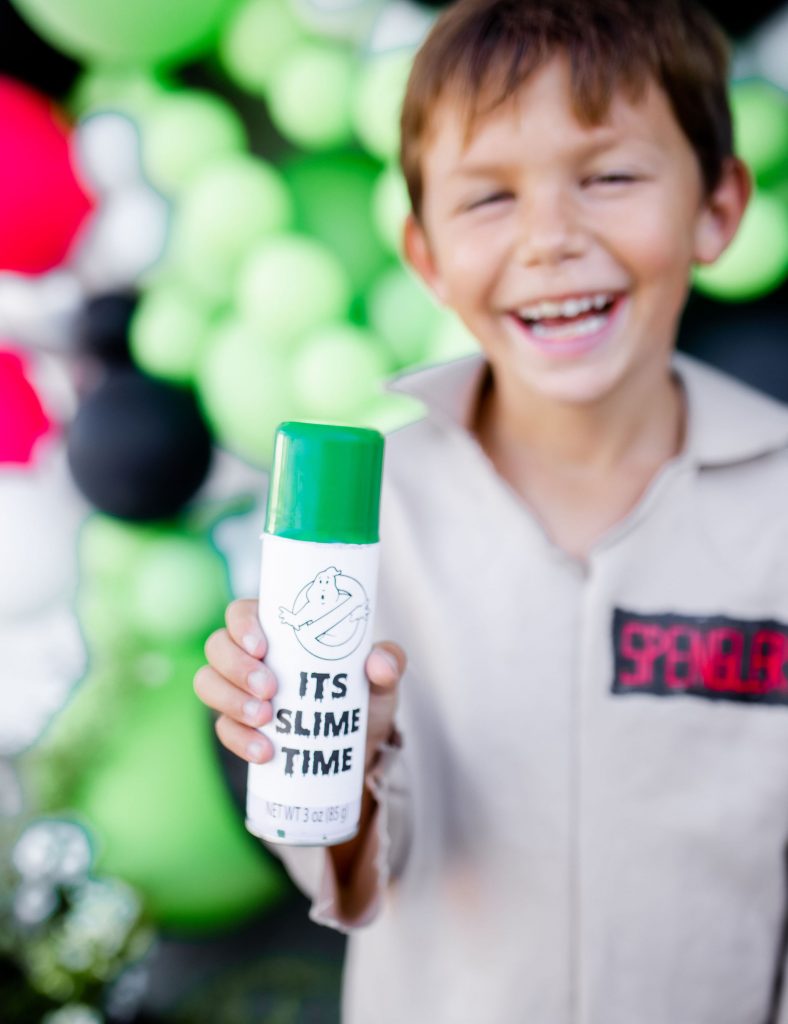 It's all fun and games till someone gets silly string in the mouth… But boys will be boys!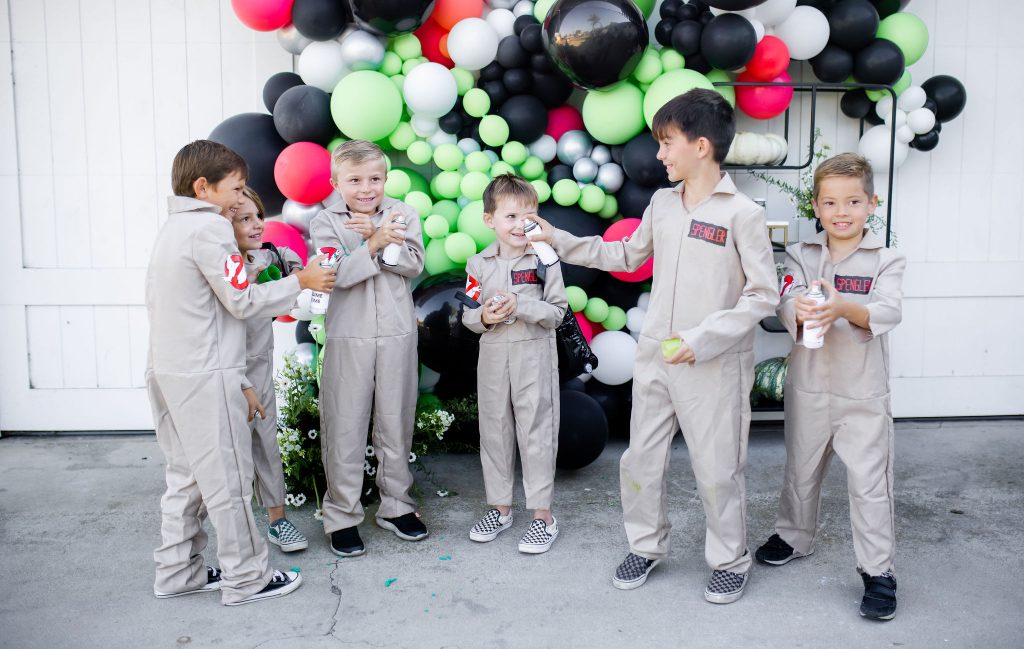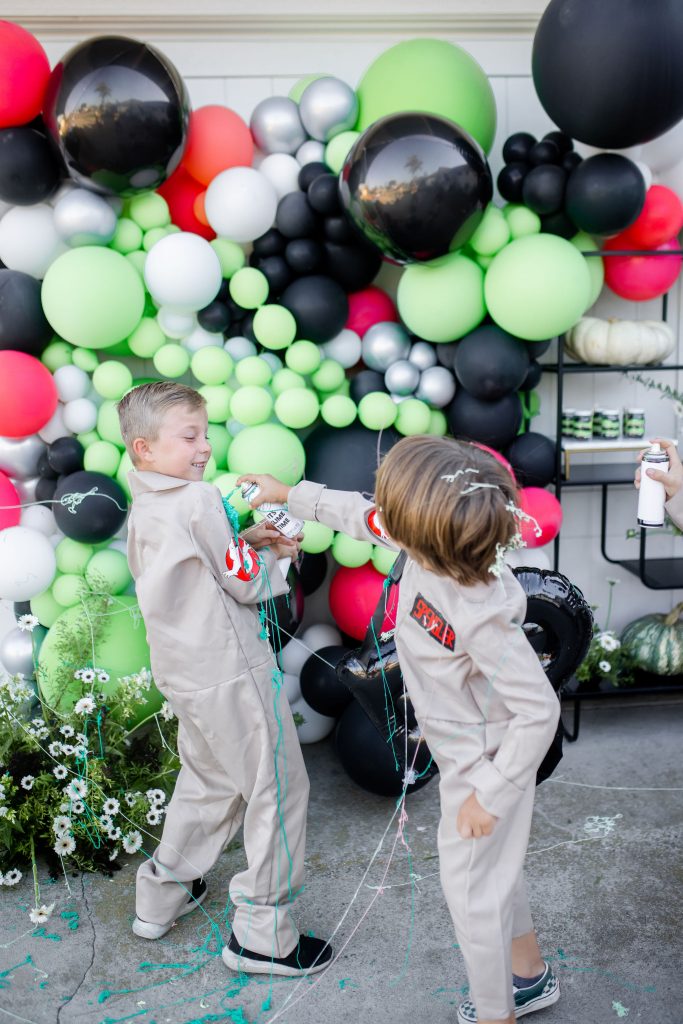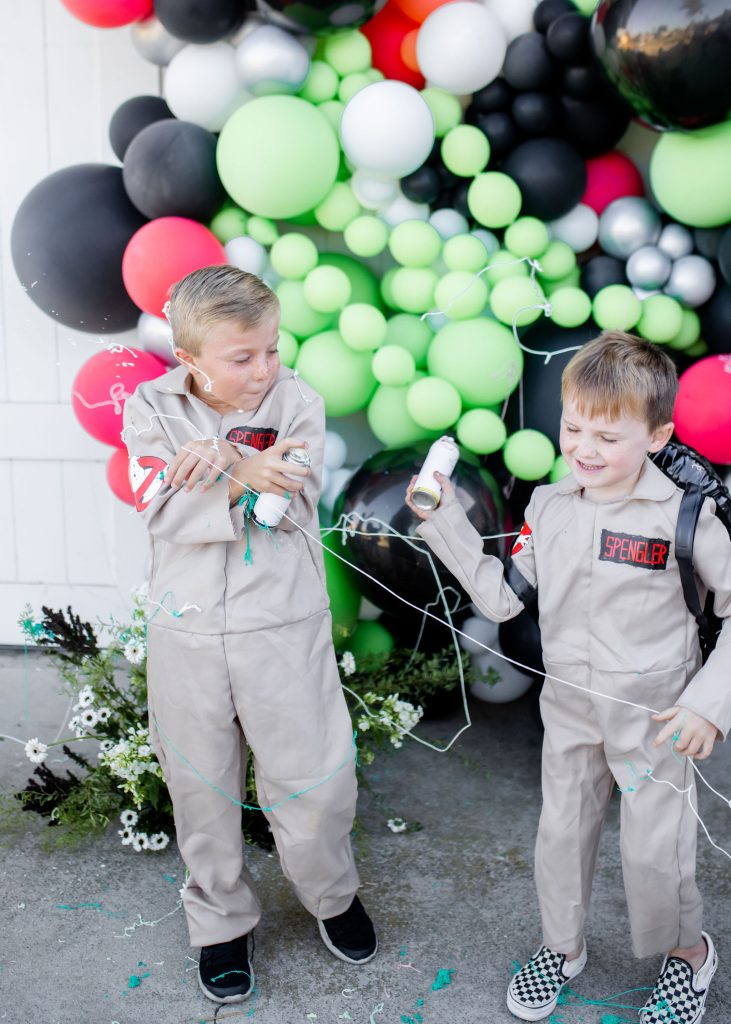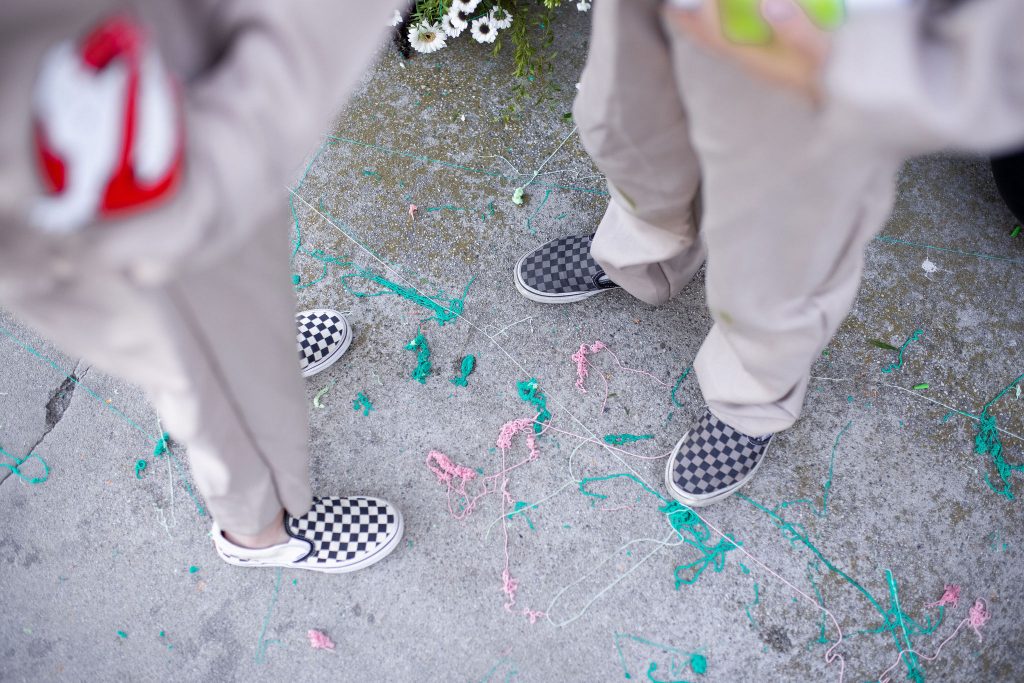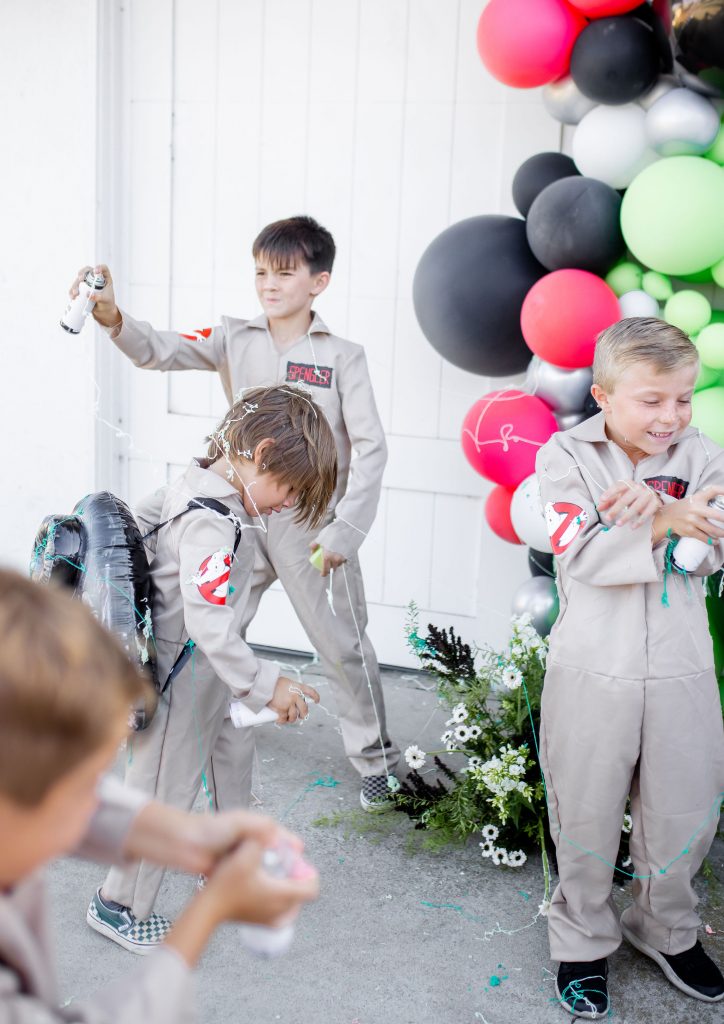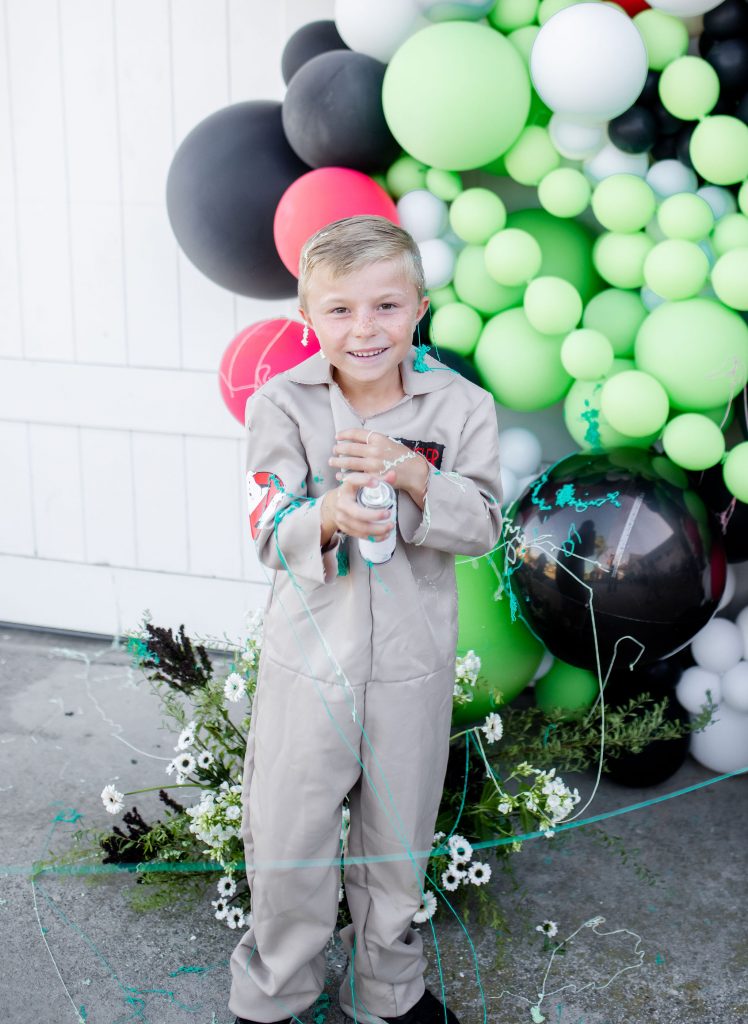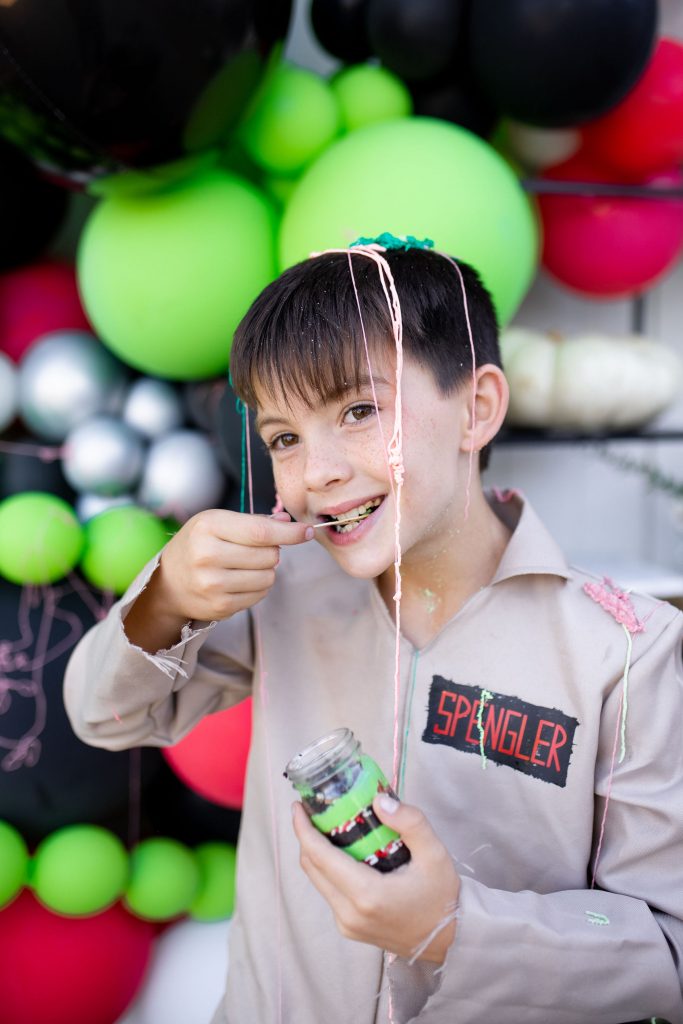 Such a fun one! And less than a week till Halloween!!! Shop some of these fun items below!

xx
Jacquelyn