What a treat we have for you today!  This is the first time we have accepted a submission and featured it on our blog!  Pretty exciting for us, but when you see how pretty it is you'll see why we had to take it.  I must admit, I've never been to Salvation Mountain, but have always longed to go.  The bright pops of color in the calmness of the desert are just so rad, they're something I've longed to see.
The ladies behind Sage Sisters styled up a sweet little table right in the middle of the desert.  They used rentals and props from Adore Folklore and did the flowers themselves of course!  Keep scrolling to see the whimsical vintage vibe that this team created, definitely Beijos approved…
Photos by Chris David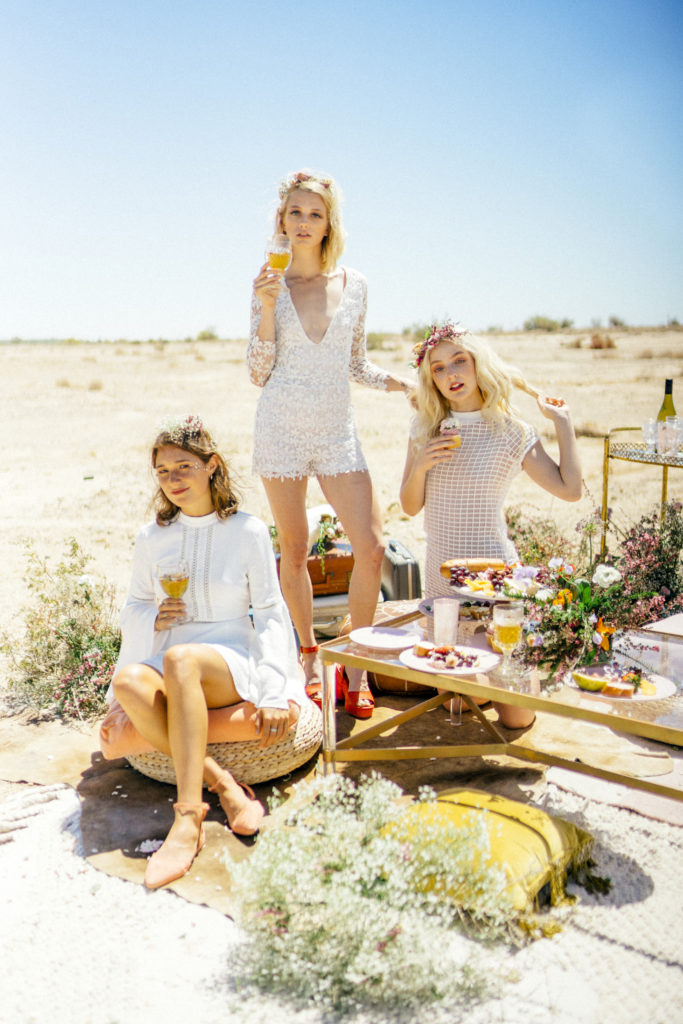 How beautiful do these ladies look?!  The hair and makeup was done by Andi Ojeda and Heather Basil from The Lab Salon.  I love this whole ethereal feel that they have through-out the shoot.  It's just so darn pretty…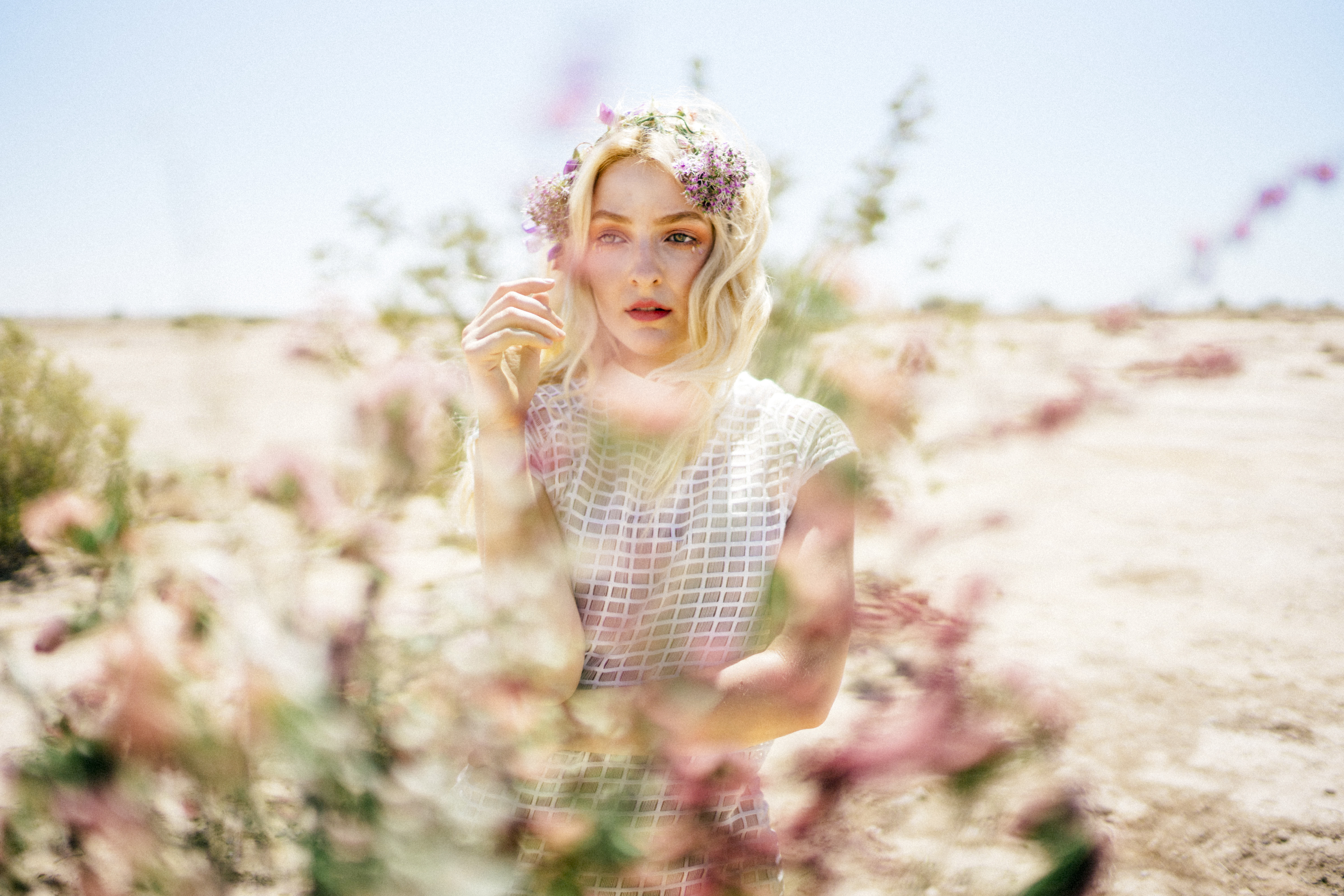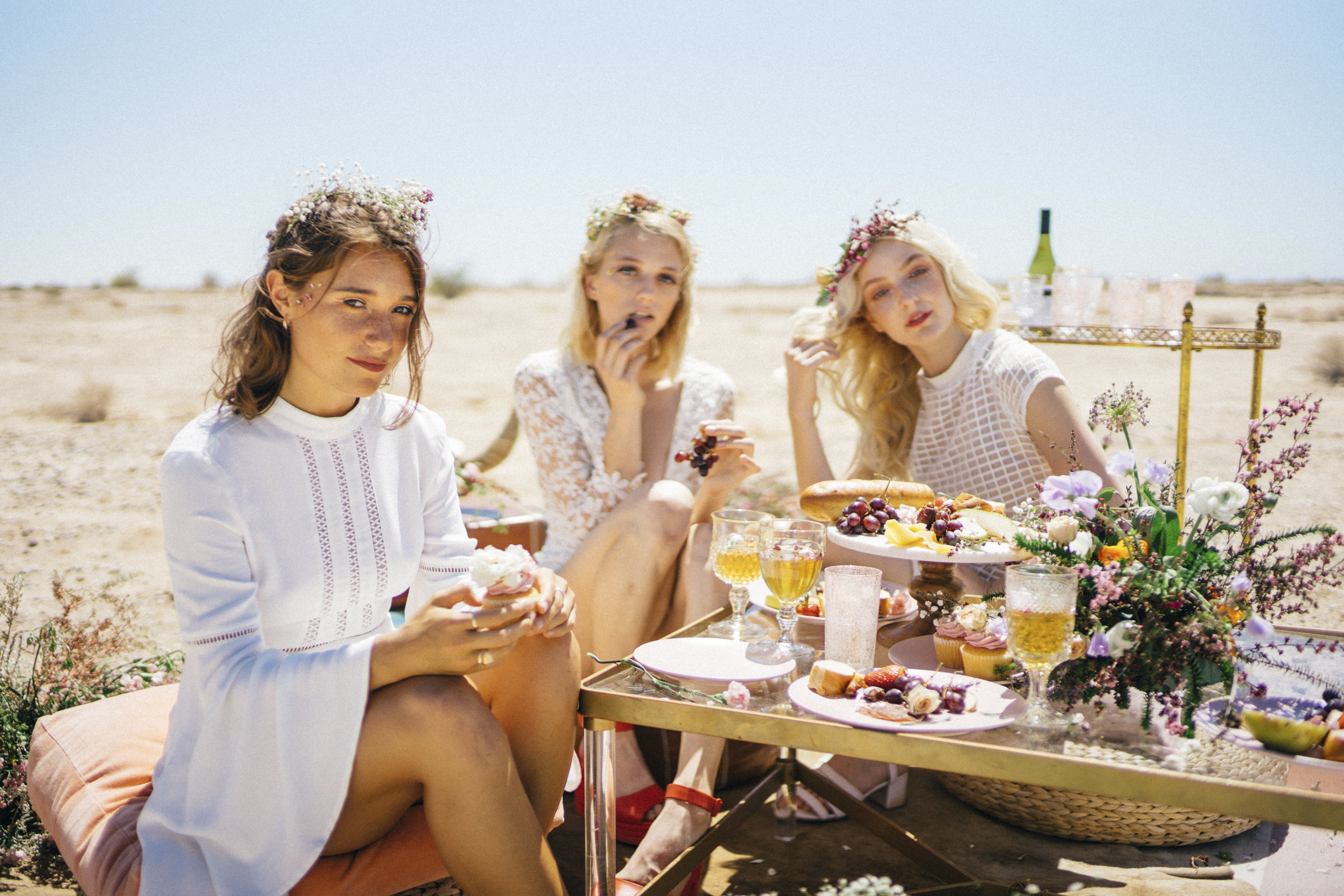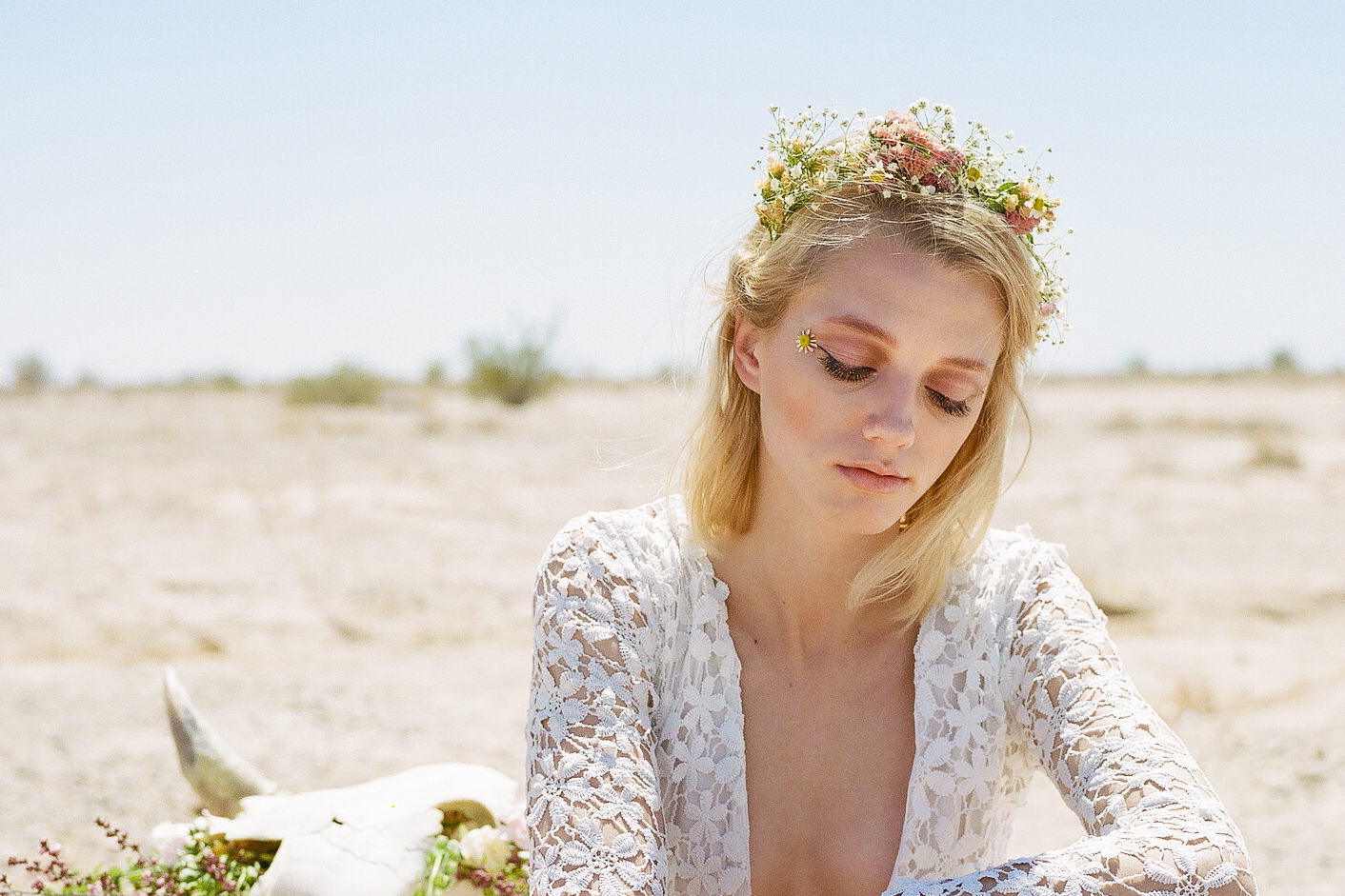 All of the pretty white dresses are from Mimi and Red, each of them could be amazing for a bride, right?!  You always need a white dress when your a fiancé for all the occasions – bridal showers, bach parties, I mean you may as well wear white the every day leading up to your wedding!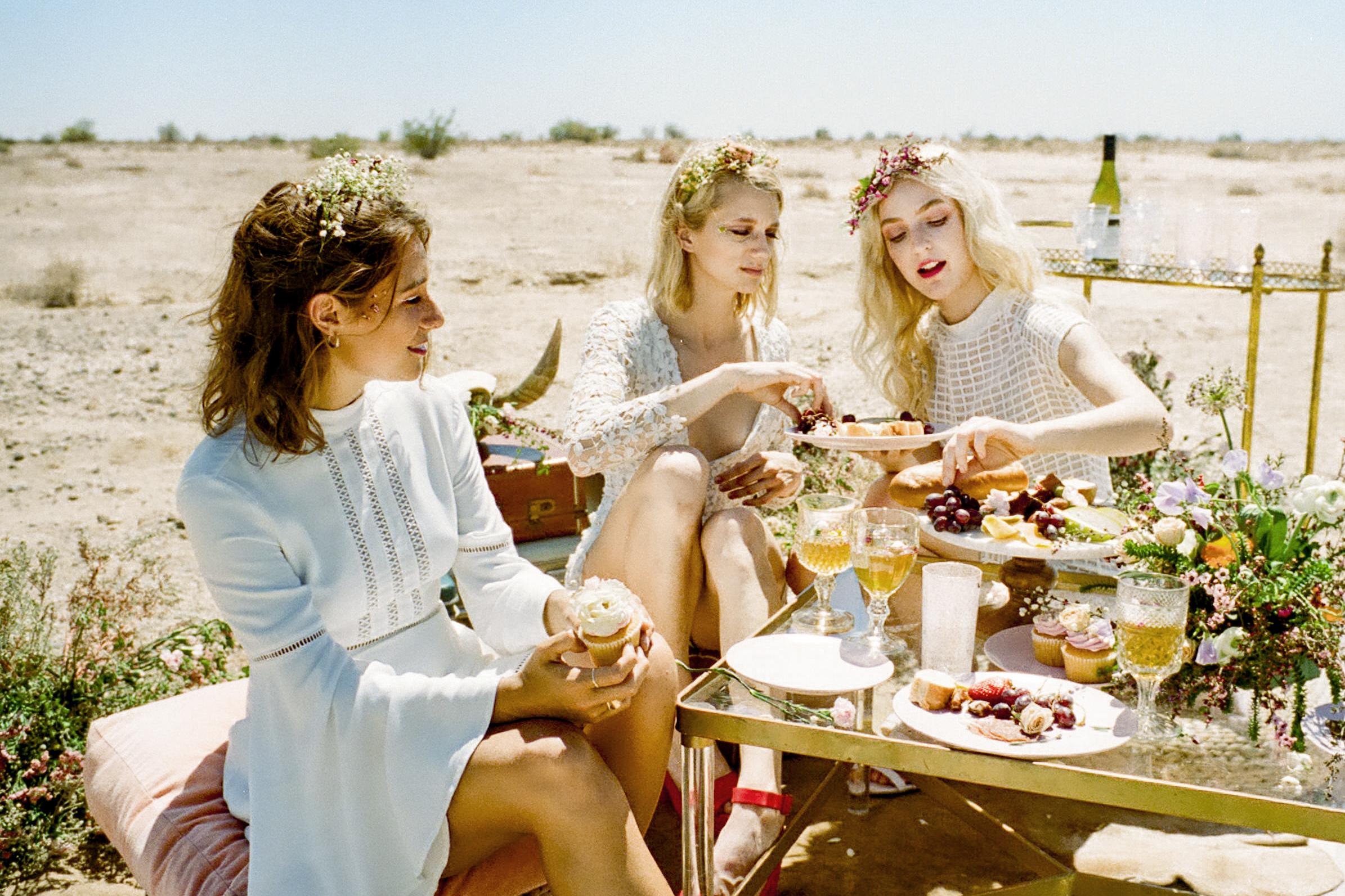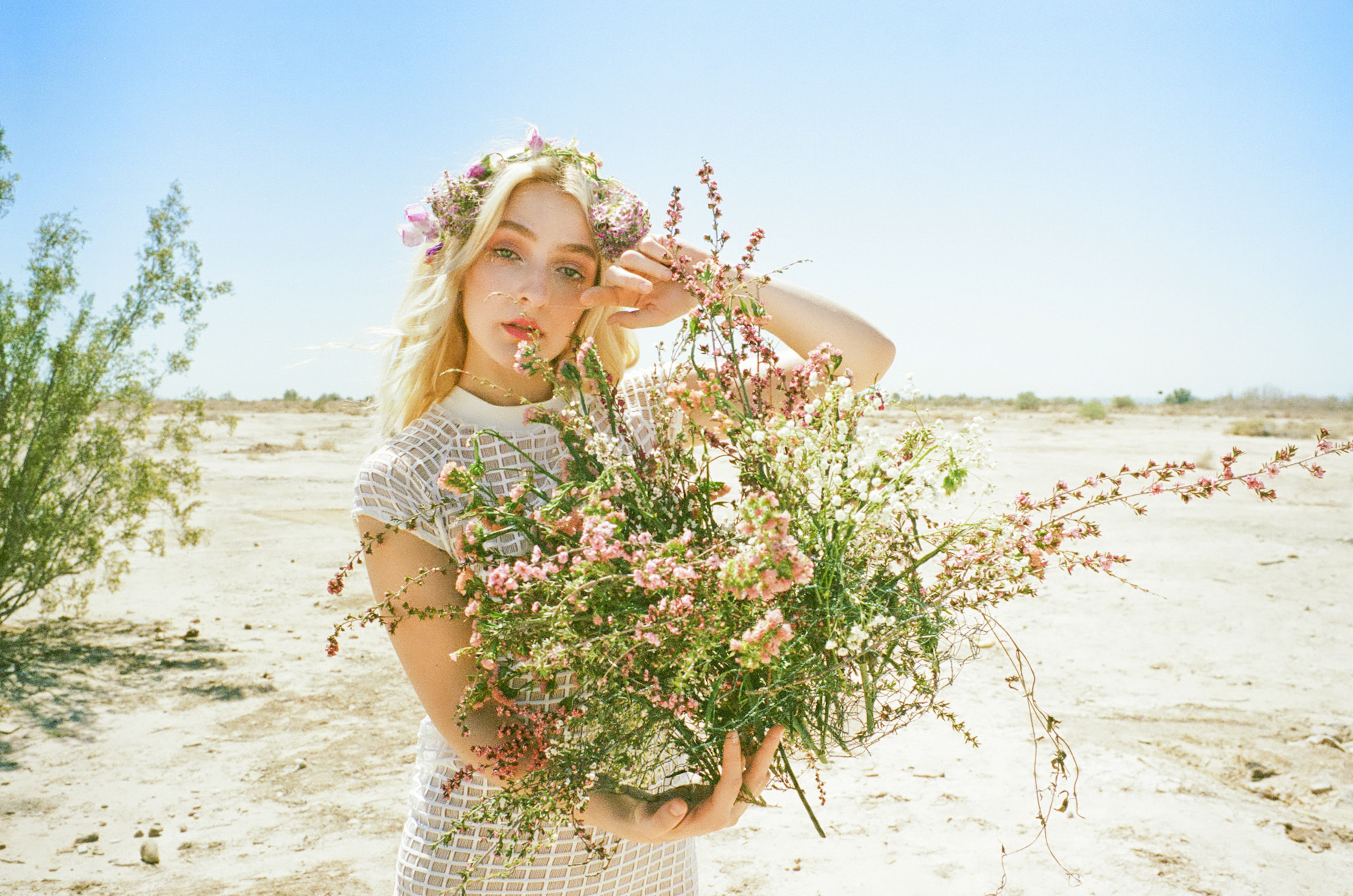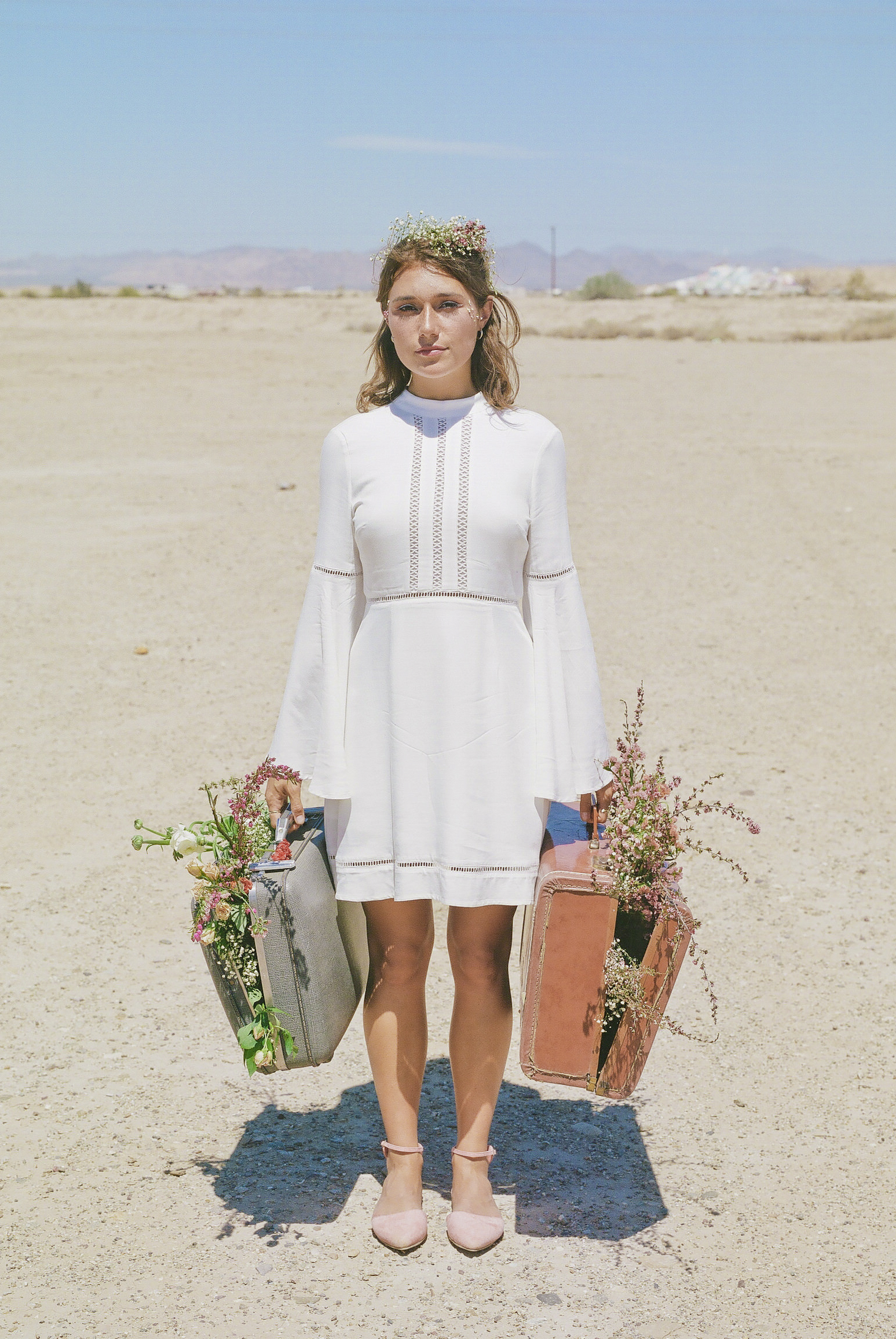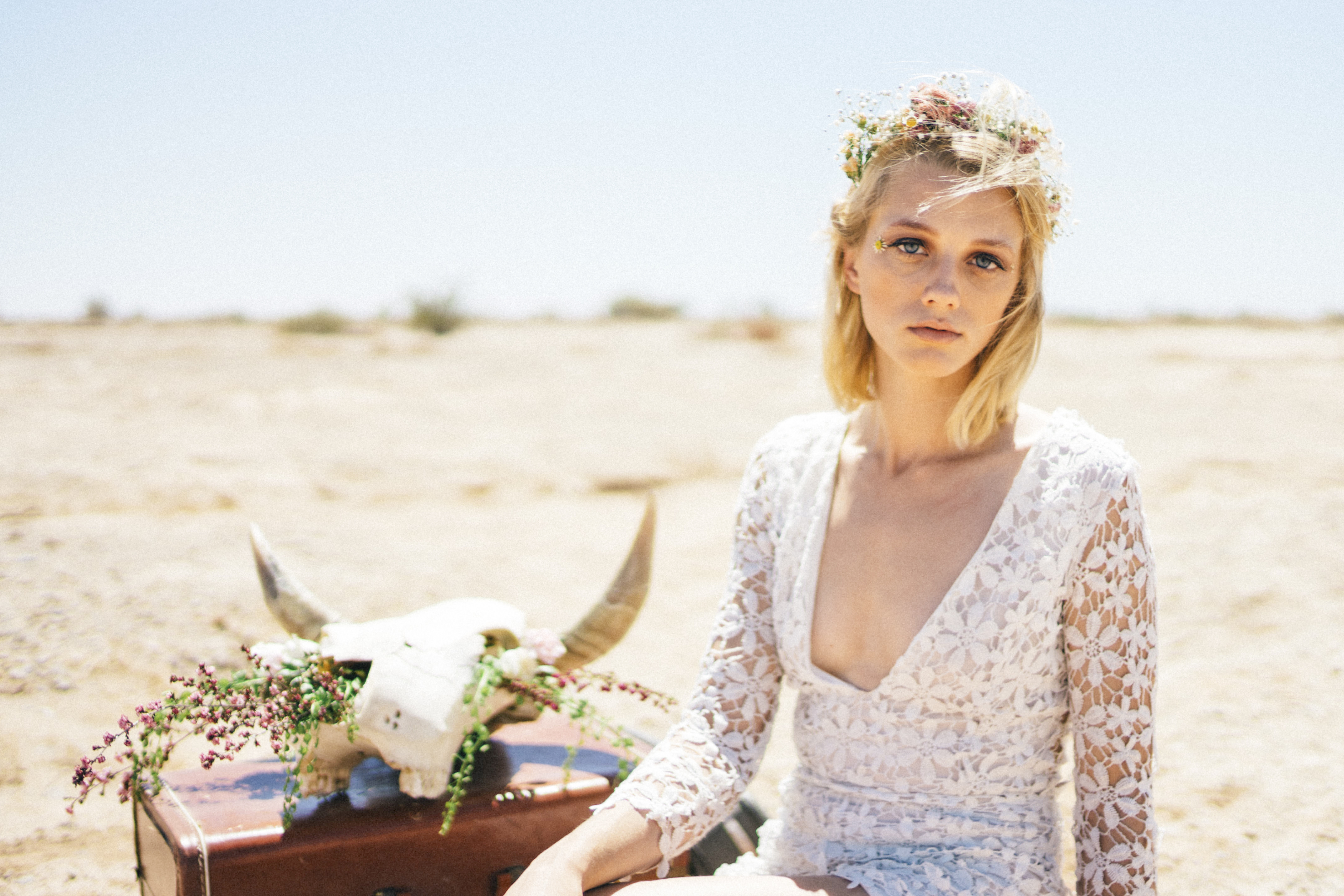 Here's a little bit about Salvation Mountain and this gorgeous shoot from Cat of Sage Sisters…
Channel your inner flower child with this 1960's inspired summer solstice party adorned whimsical floral accessories, vintage props, and unpredictable makeup looks, all set in the beautiful location of Salvation Mountain, CA. In the 1980's Leonard Knight made it his life's mission to transform a patch of dirt in the middle of the desert into a colorful man-made monument spreading his message of love and compassion.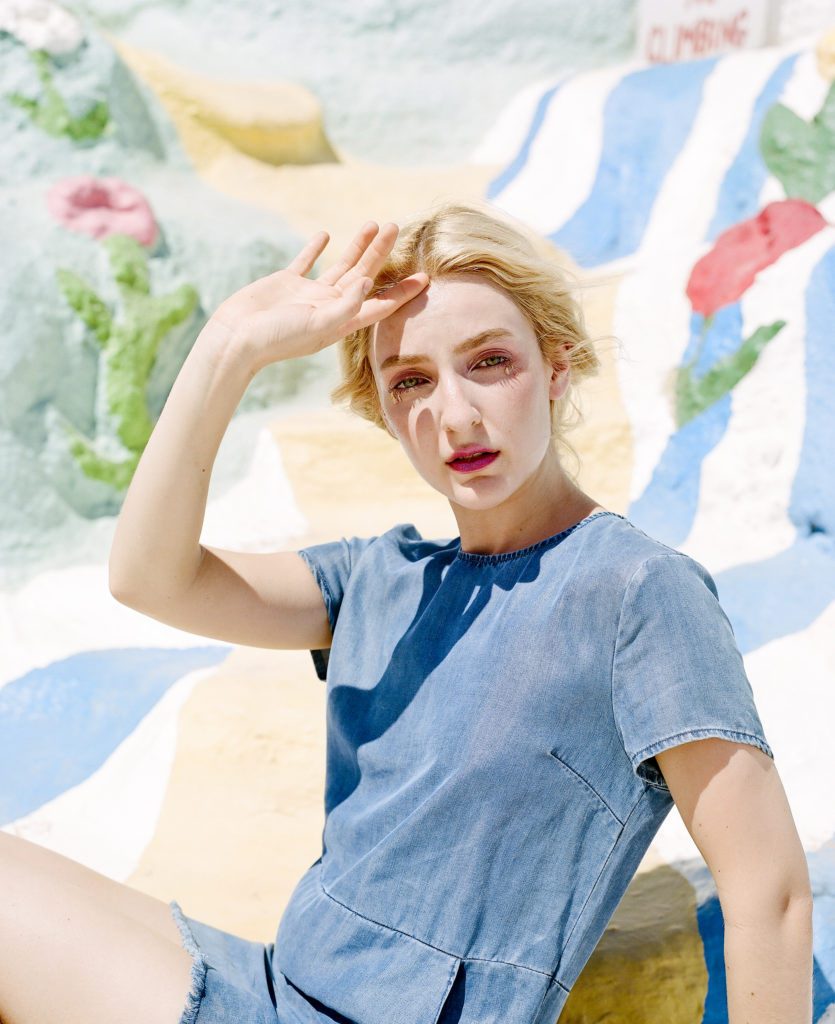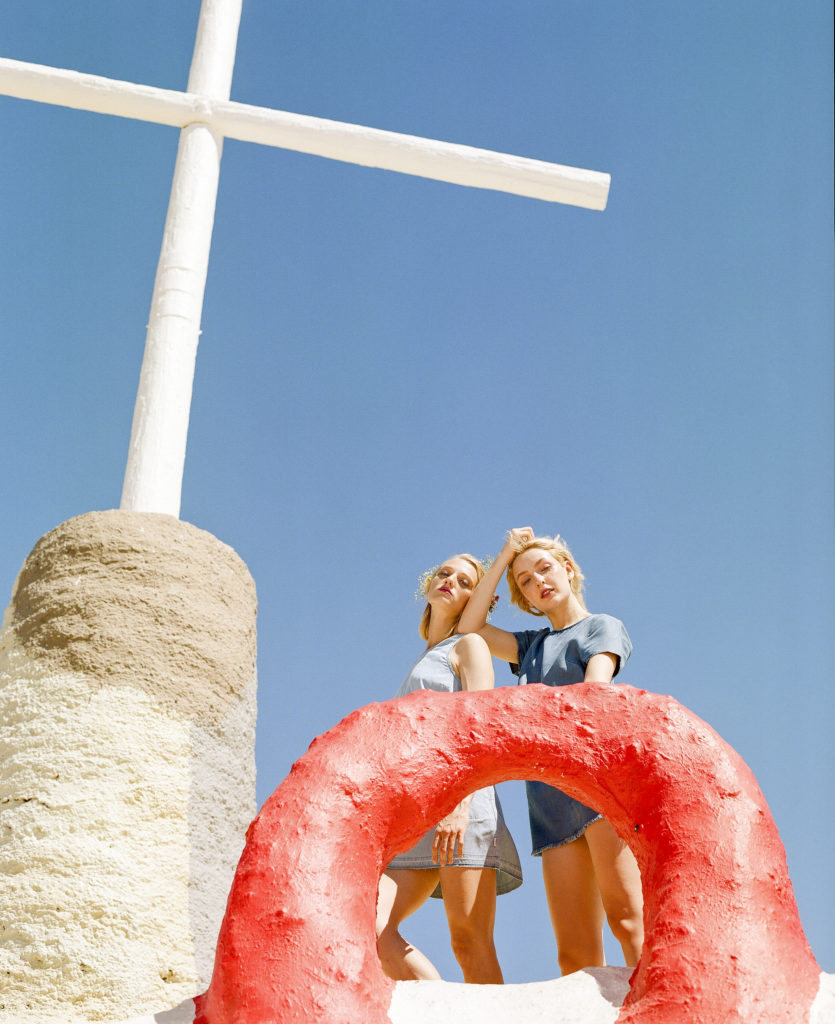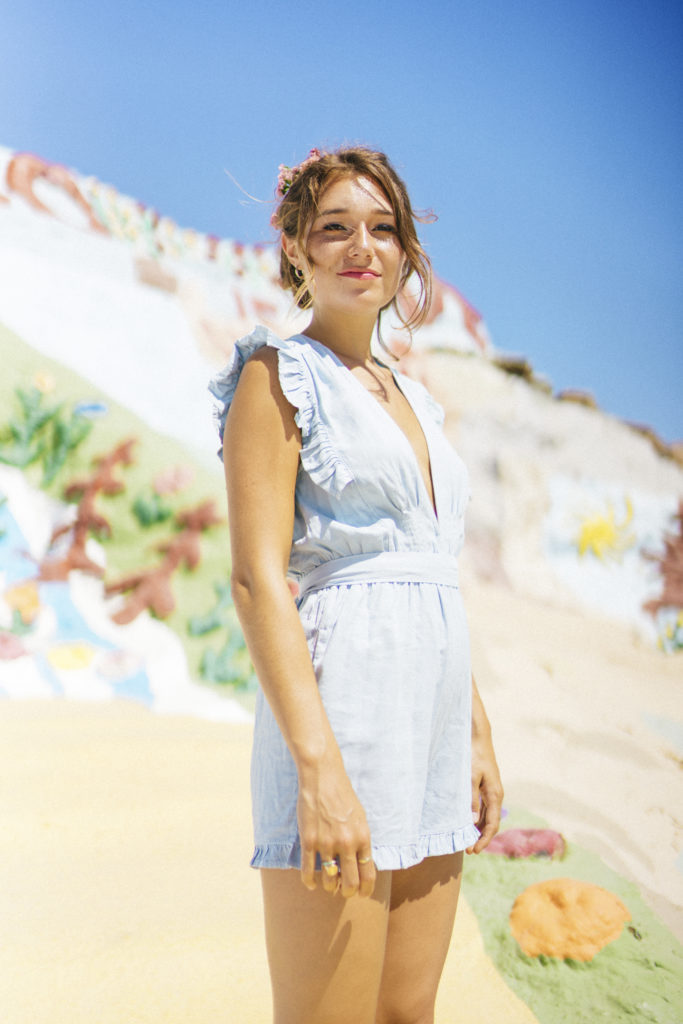 The bright colors and positive messages spread throughout this popular historic landmark served as the inspiration for the gorgeous makeup and floral hairpieces featured on our models. The shoot also includes a gorgeous table setting with vintage lounge furniture, a beautiful floral centerpiece and tumbleweeds, and a dreamy scene featuring pink and green cellophane against blue skies and a desert background.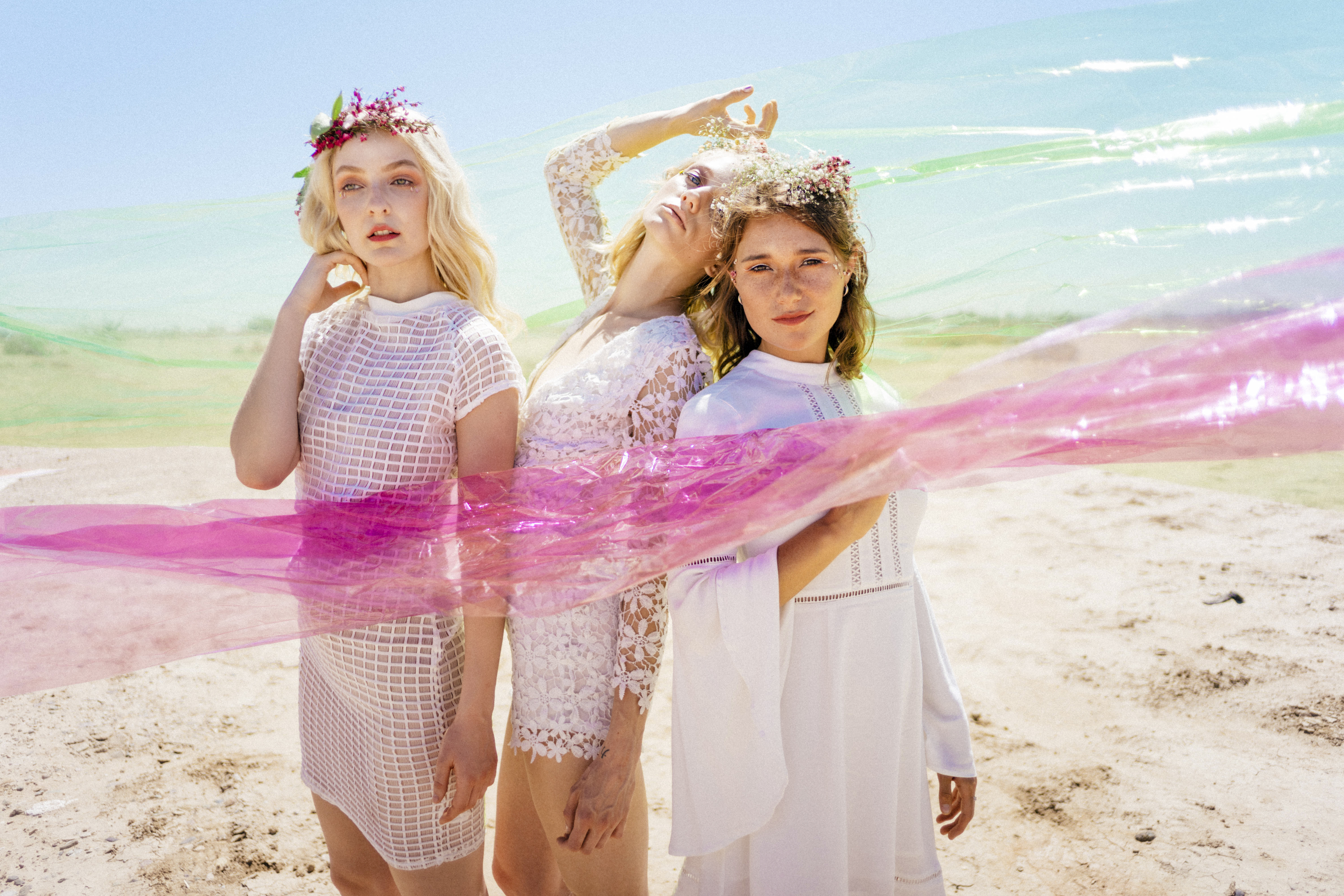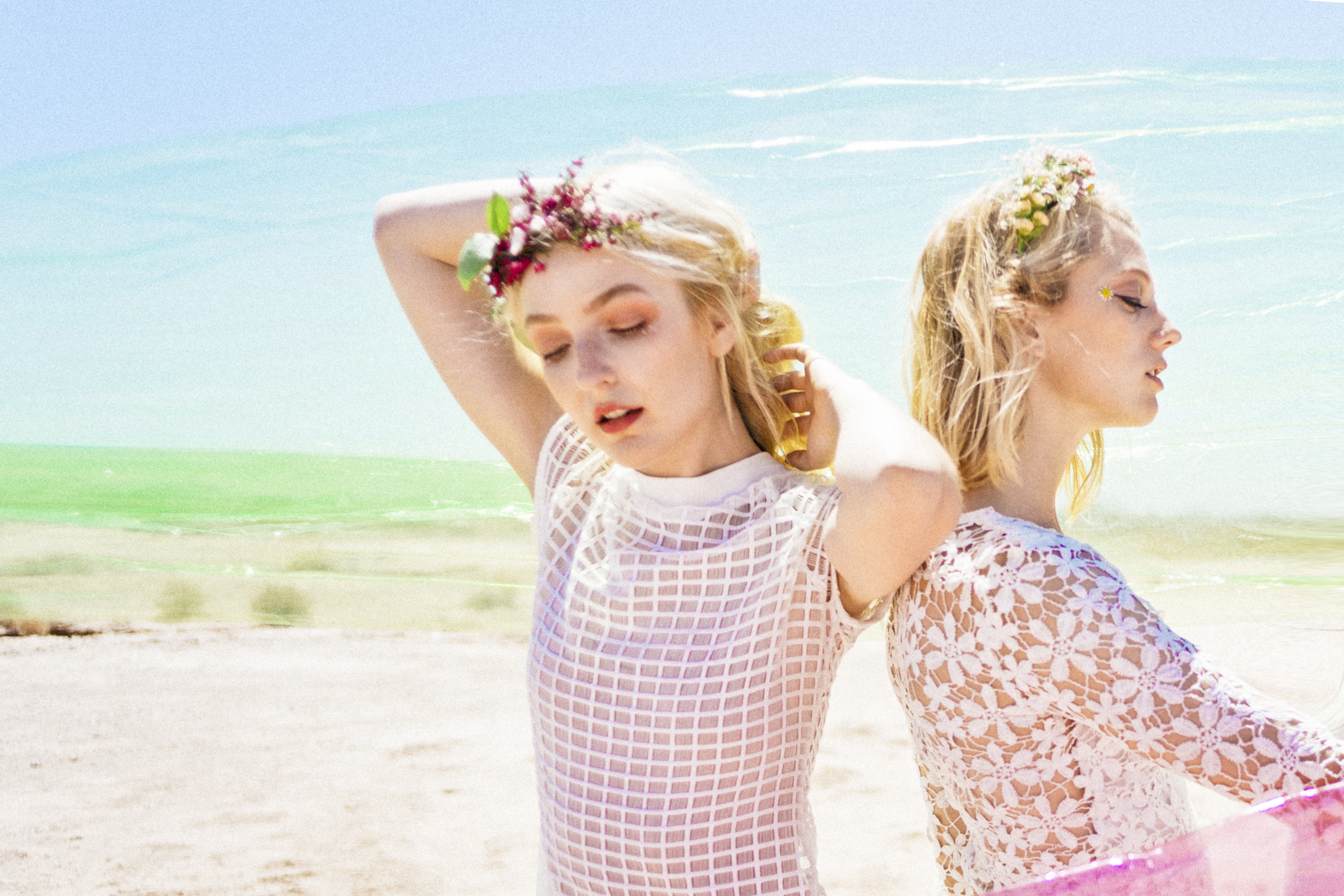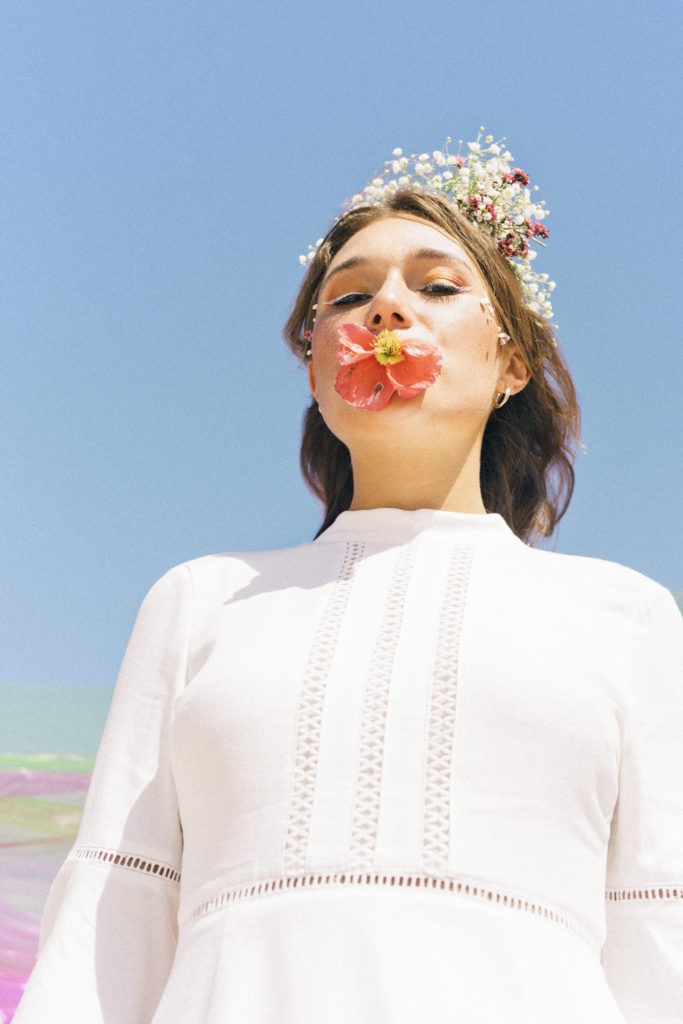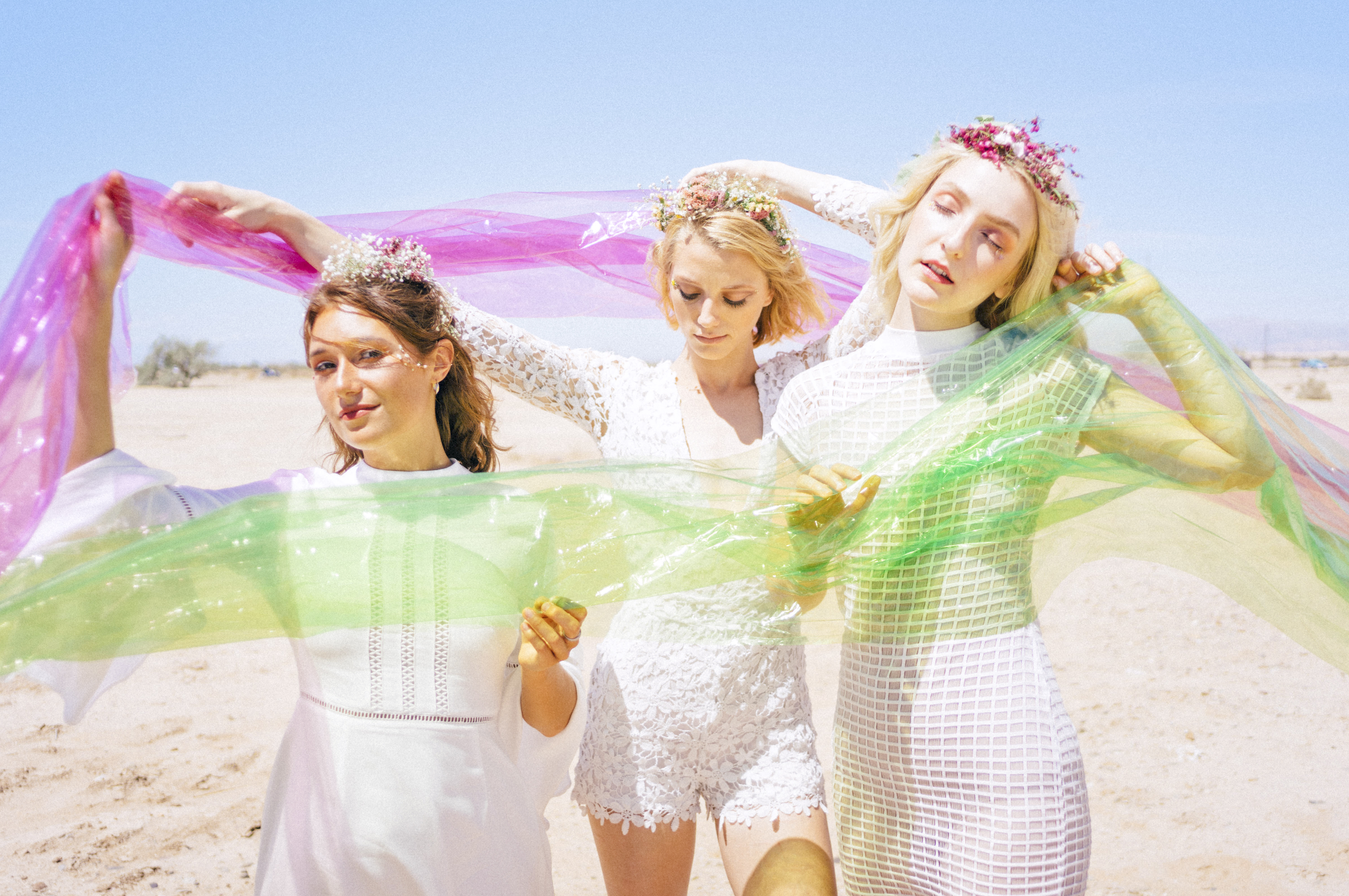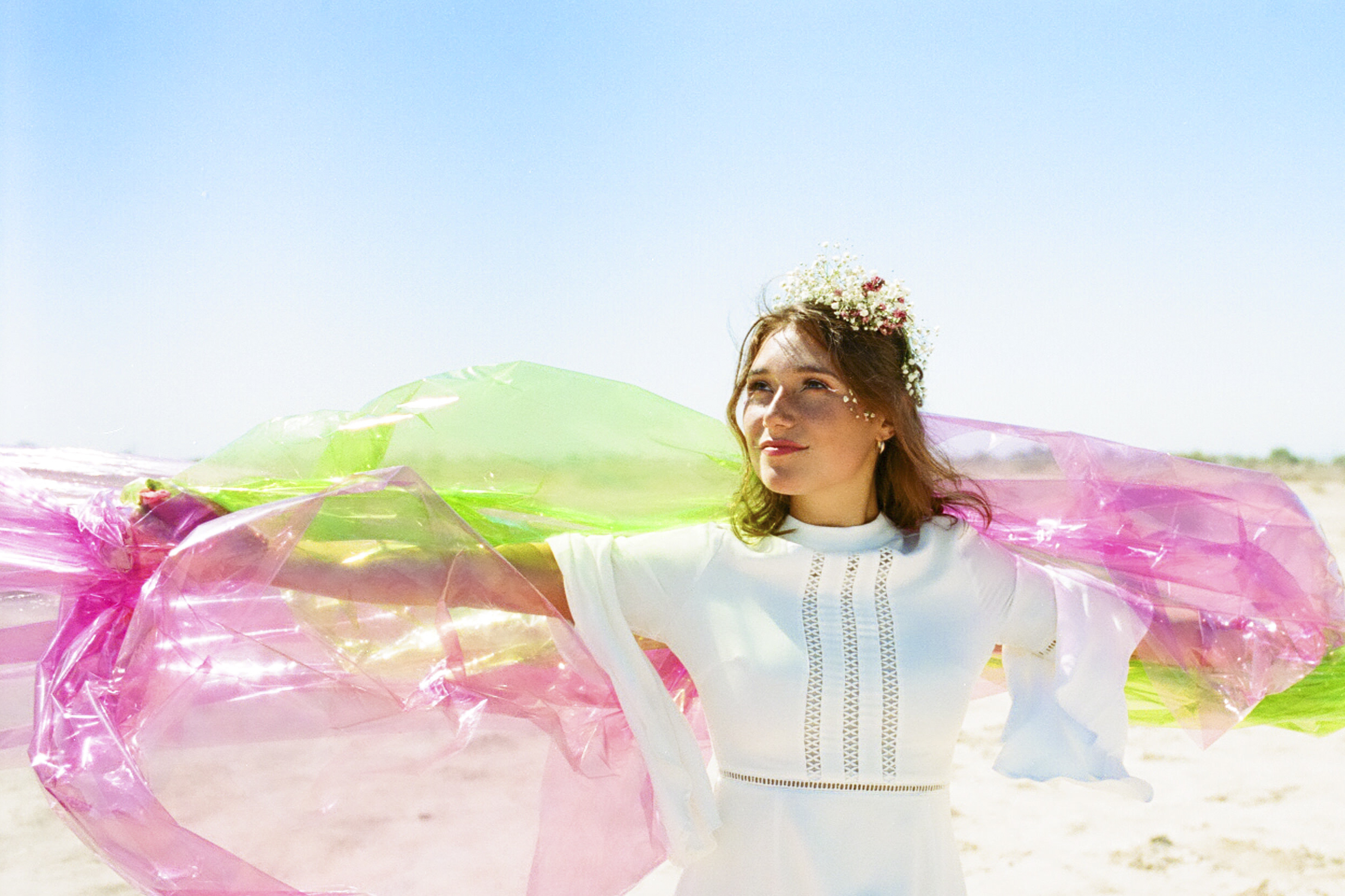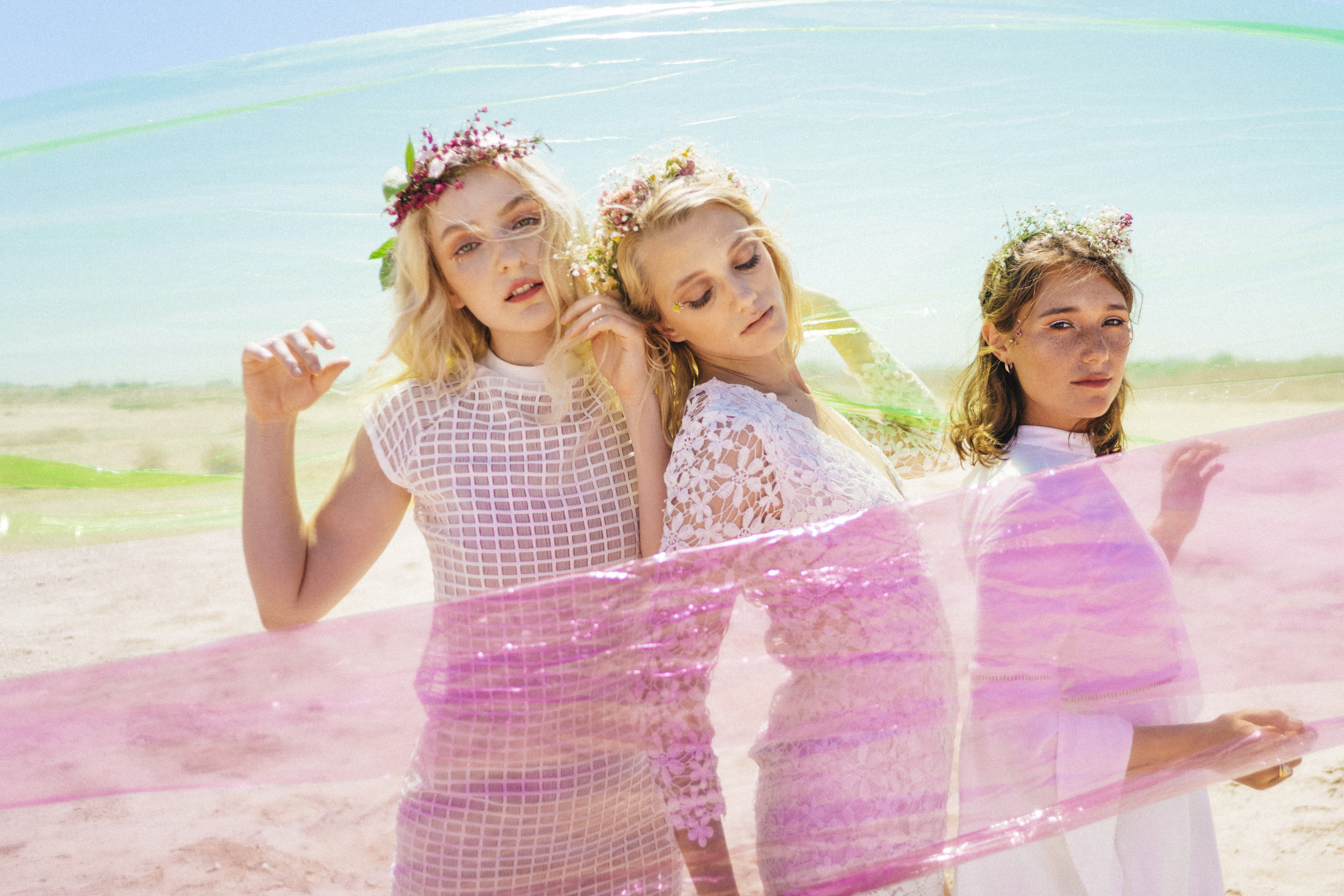 Pretty fun inspiration for a bridal shower or bachelorette party, am I right?!  Thanks ladies for sending us this, it was so creative and fun!!
xx
Jacquelyn