Welcome to chamomile week! We crush hard on these daisy-like plants, so we thought, hey let's make a week out of it! Chamomile flowers can be used in so many different ways. Decor, crafts, and cocktails are of course our preferred ways to use them. Today, I'm showing you how to create a pretty DIY using dried chamomile flowers along with other beautiful flowers to create cheerful coasters for summer. This is a great craft that you can also do with your little one! Just be cautious on the crazy glue usage. These coasters are a great summer accessory for your home!
Photos by Dayna Studios
S U P P L I E S
dried flowers
crazy glue
glass tiles
vinyl lettering (optional)
D I R E C T I O N S
This is a simple and fun craft. I feel it is very therapeutic activity myself. I bought several different dried flowers on Etsy and laid them out on a surface. Be sure to keep your cover your work surface to protect from the glue. Pre-arrange your flowers before applying a small amount of glue on the tile. Then just glue and arrange. Note: the dried flowers are extremely fragile, so be gentle when adhering to the tile with the glue. No pattern is right or wrong. You do you! On some, I used a lot of flowers, where others I only did a cluster of three. I also did some fun vinyl lettering and added those to the top of the tile. My girl, Natalie at Pink + Peach created some fun coaster sayings, and I printed them out using a vinyl cutter machine. To protect the flowers, merely glue two tiles together, much like a sandwich, having the flowers be in between.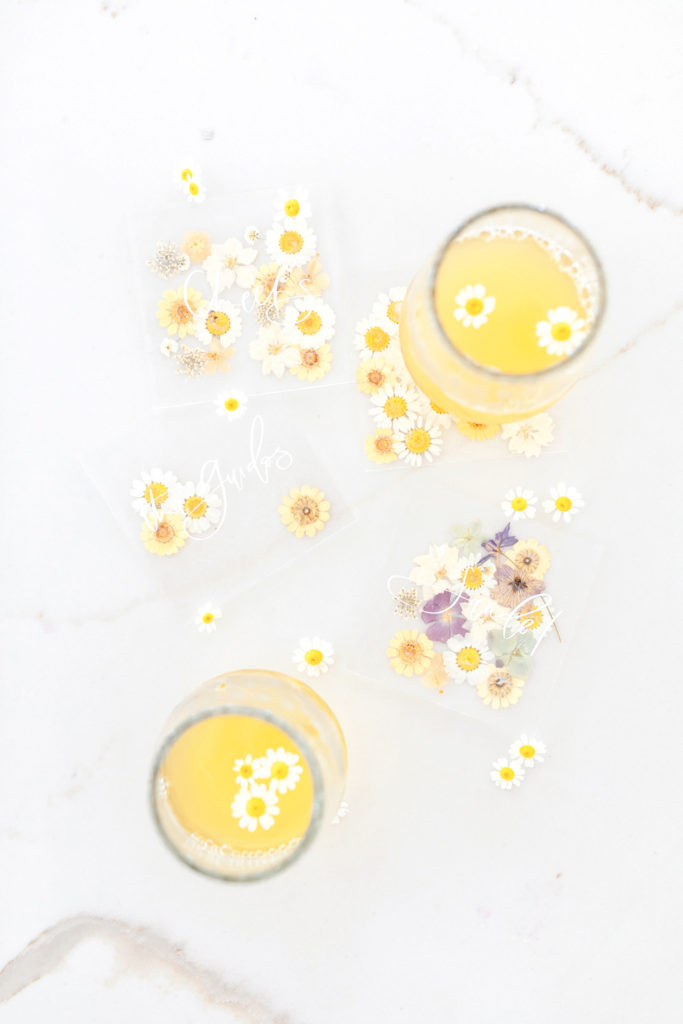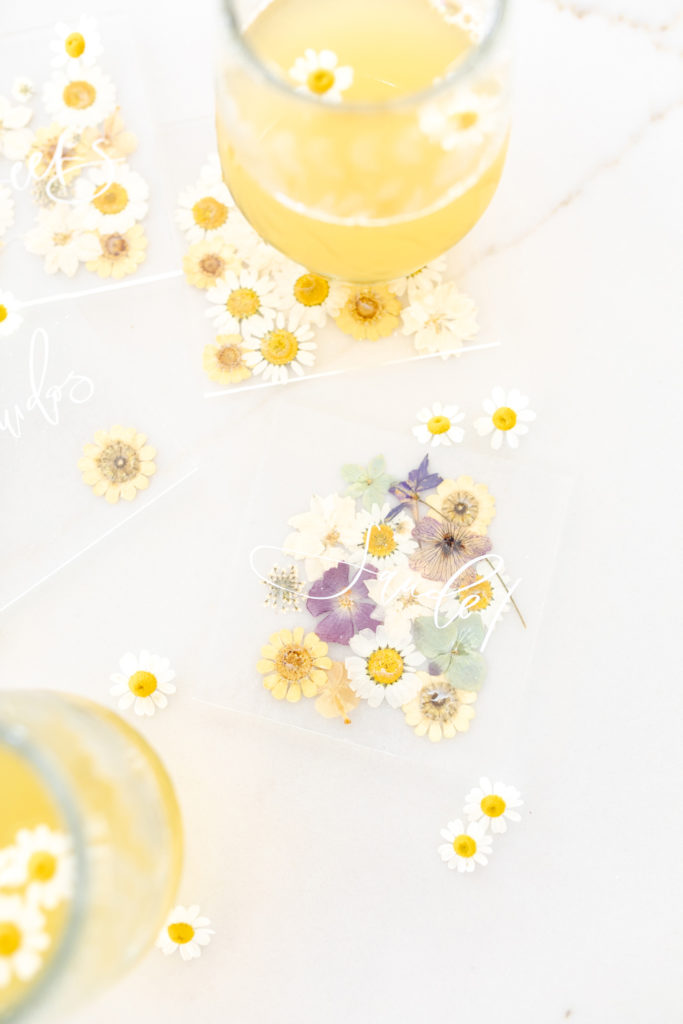 So cute right?!
Coasters that you can use all summer long! These pretty coasters also make for a great summer hostess gift!