Today we are sharing the last birthday party we threw before Covid. Brings back memories of so many fun celebrations and makes me pretty sad for the ones we've missed out on the rest of the year. This party was the last weekend in February and it sort of feels like a lifetime ago. Luckily, our last party was for the sweetest family ever!!
We were celebrating a first birthday and our client had the prettiest vision of a Lion party. We took her vision and ran with it and are so excited to share the gorgeous photos by Kelsey Cowley. Let's take a look at this fun inspiration for a boy party, shall we?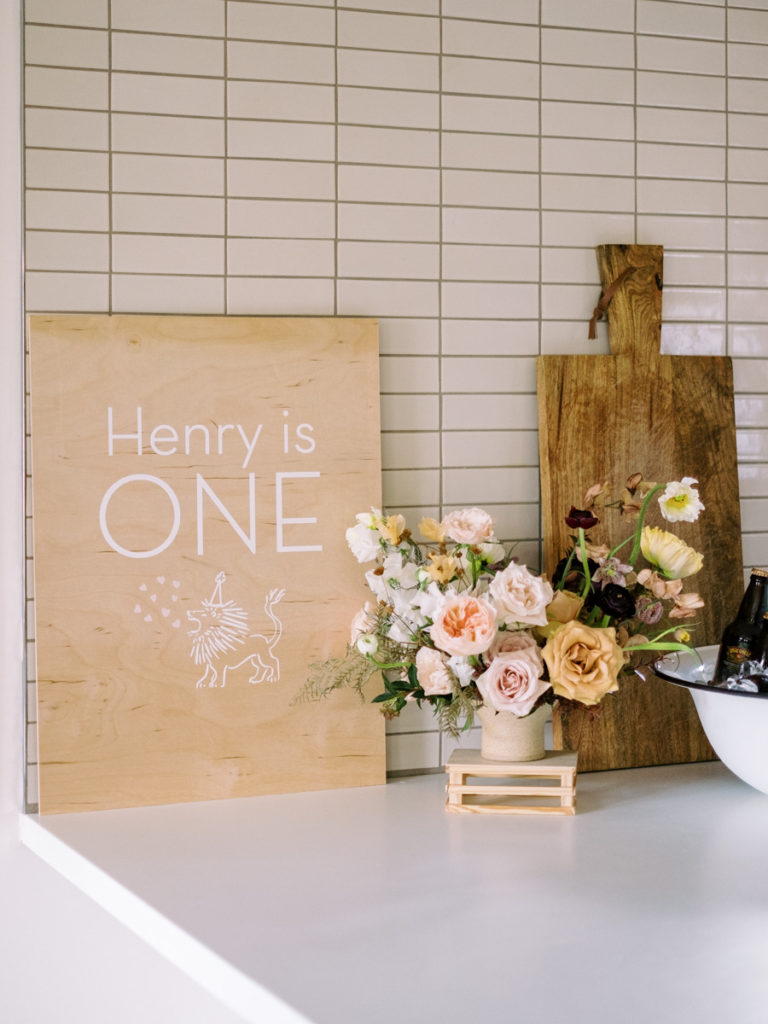 The party was held in Newport Beach at a gorgeous home. I mean, can we talk about this kitchen?! Every detail is amazing! Guests were greeted with Lady & Larder charcuterie and crudité boards as they entered. The perfect start to any party, pretty and delicious!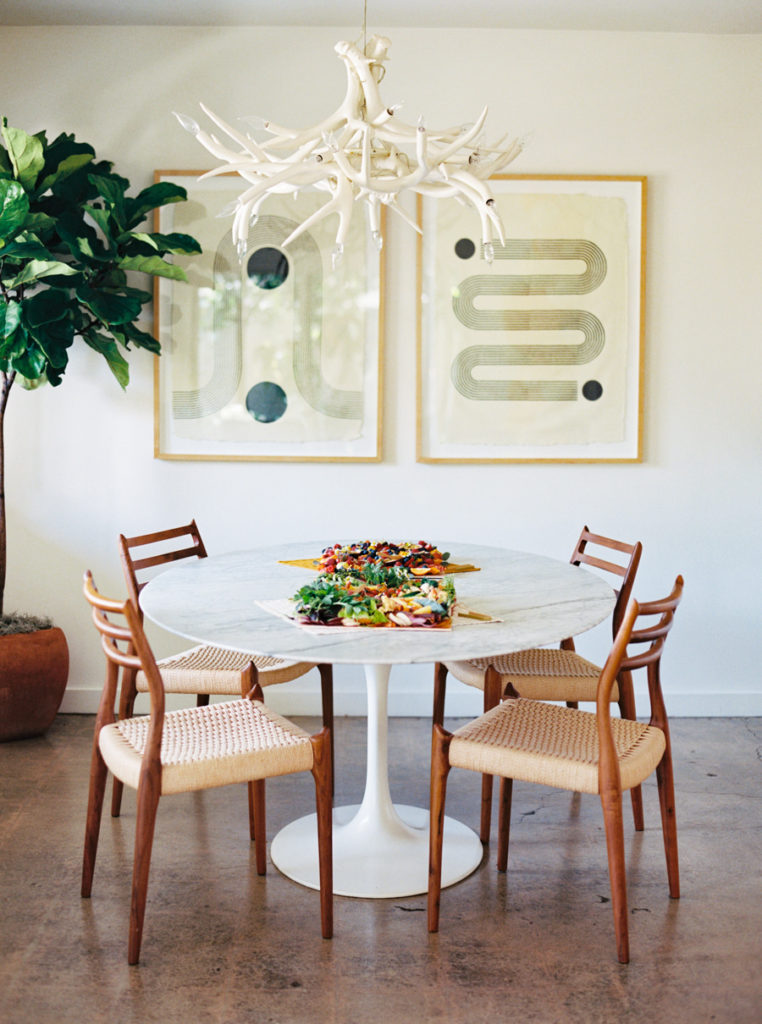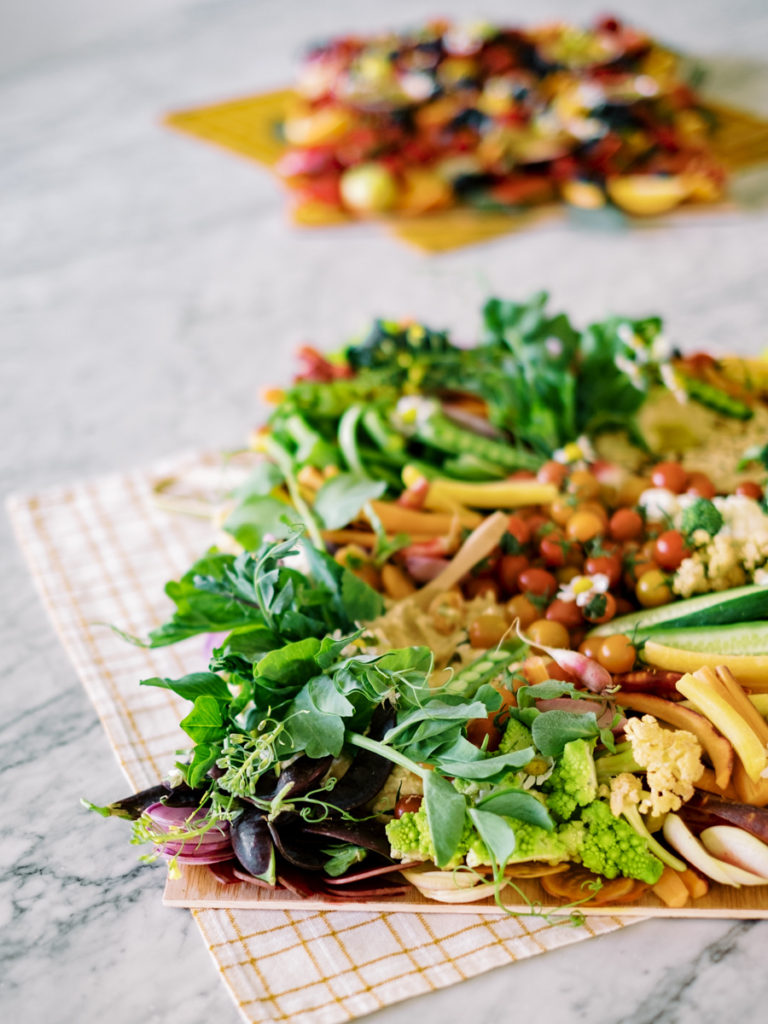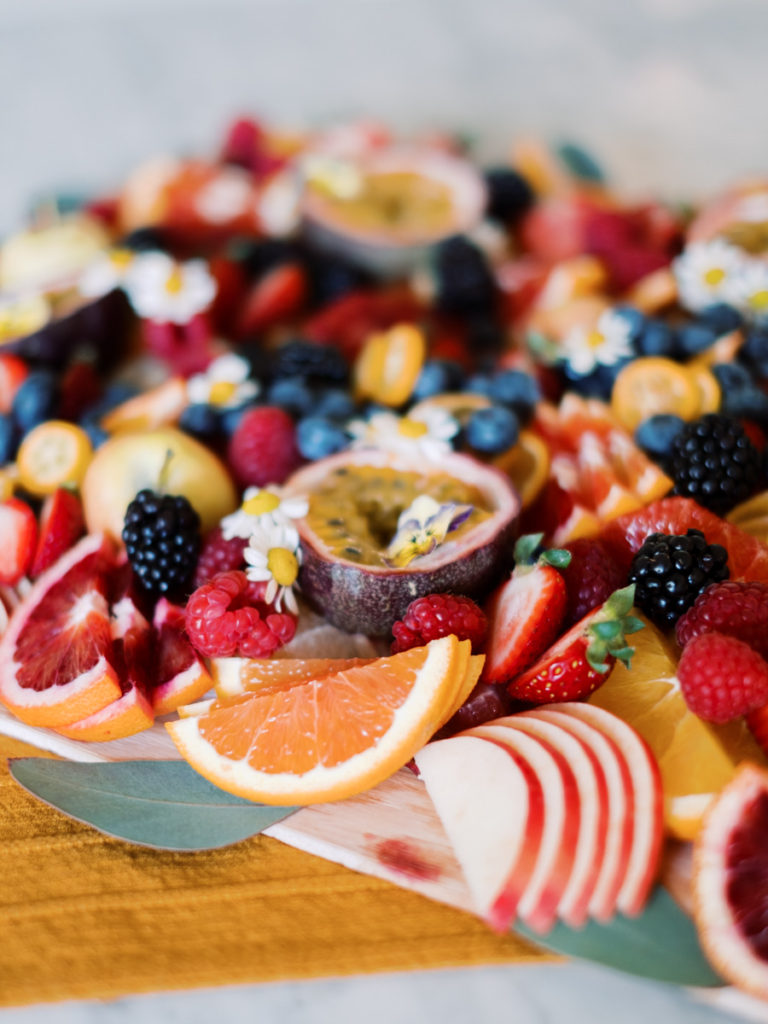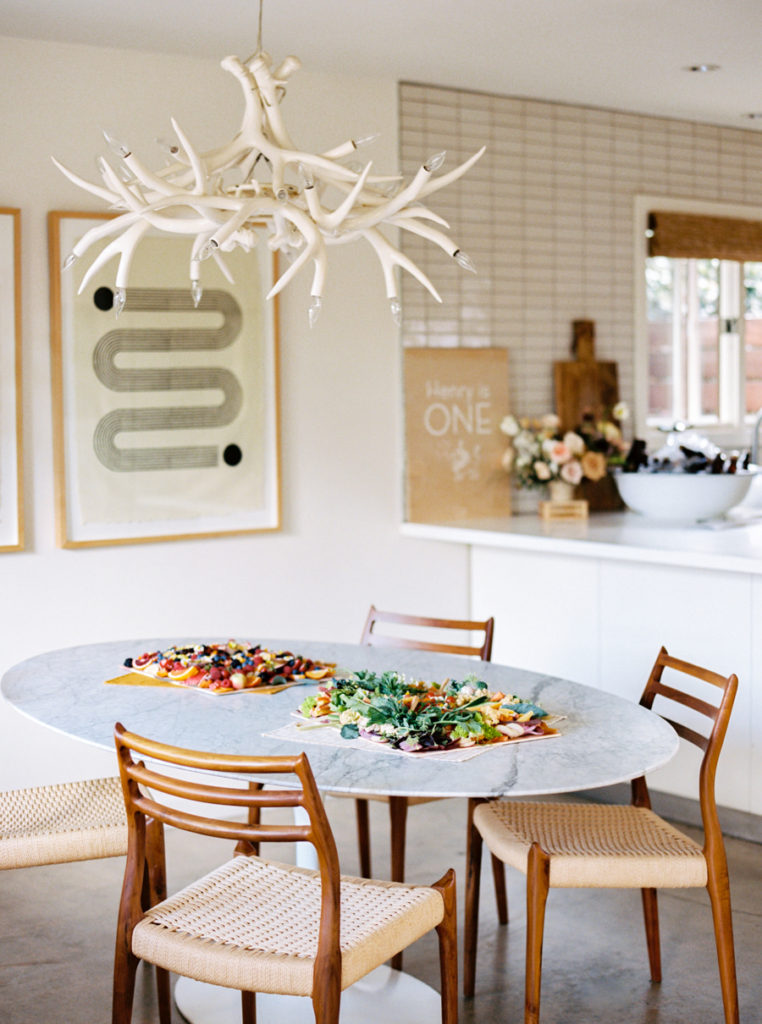 That sweet little sign is by our friend Courtney of Poppy Jack Shop. I love the little lion decal, so cute!! And the gorgeous florals through-out the party are by Krista from Not Just in Novels. She went above and beyond for this one, just like she always does!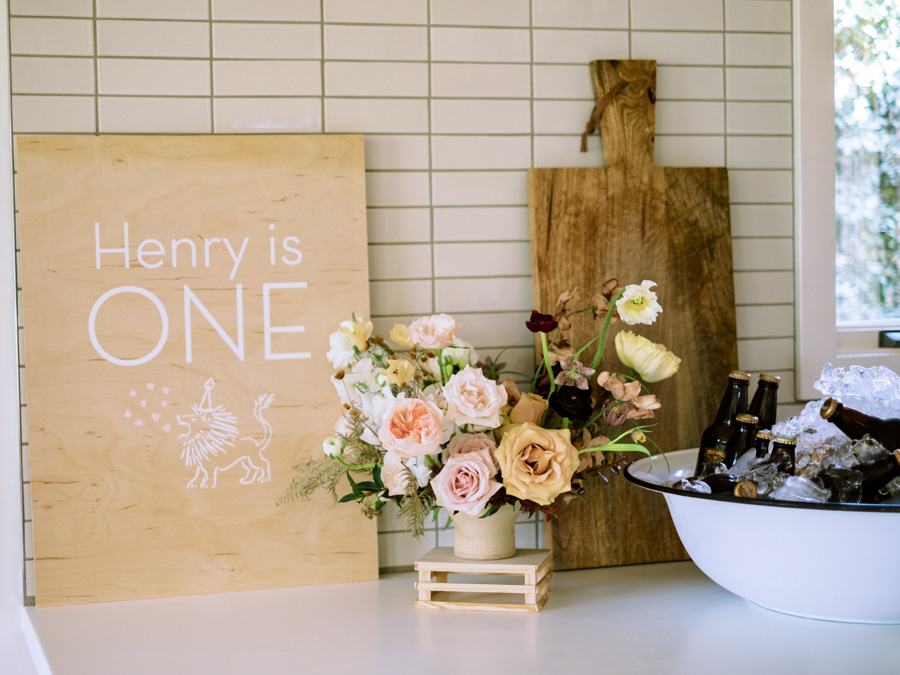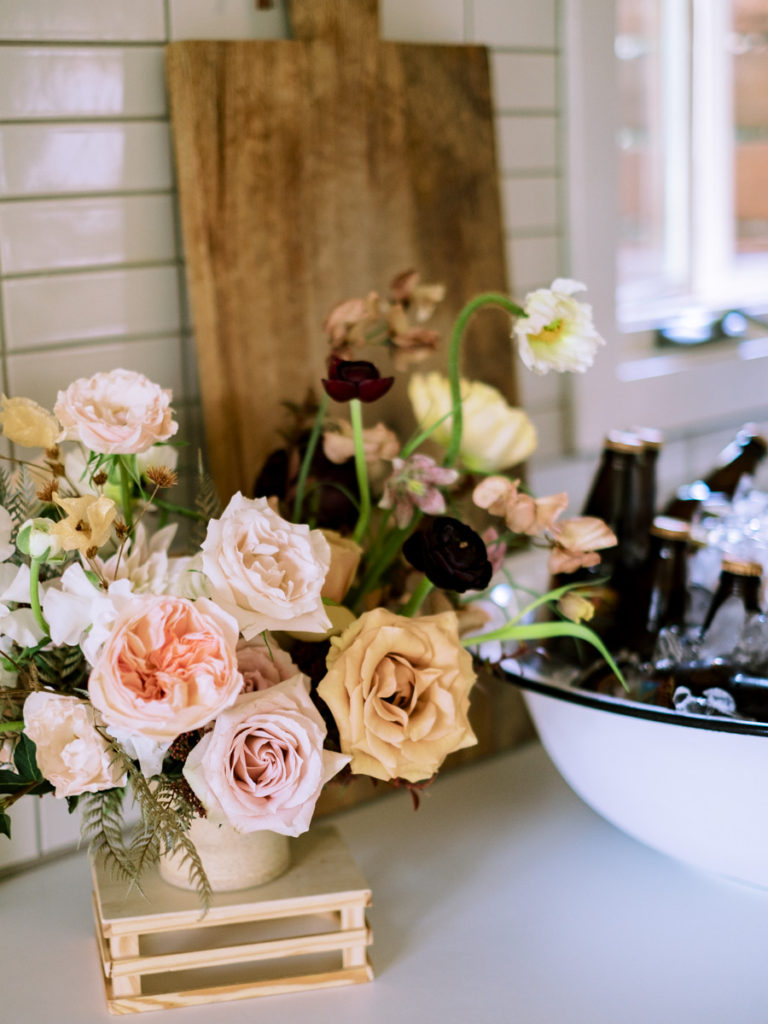 You know we had to have some balloons for the birthday boy!! I'm obsessed with this color combo that we put together with Ellen from The Pop Shop! Mustard yellow, off white and blush… So perfect for all of our lion fun!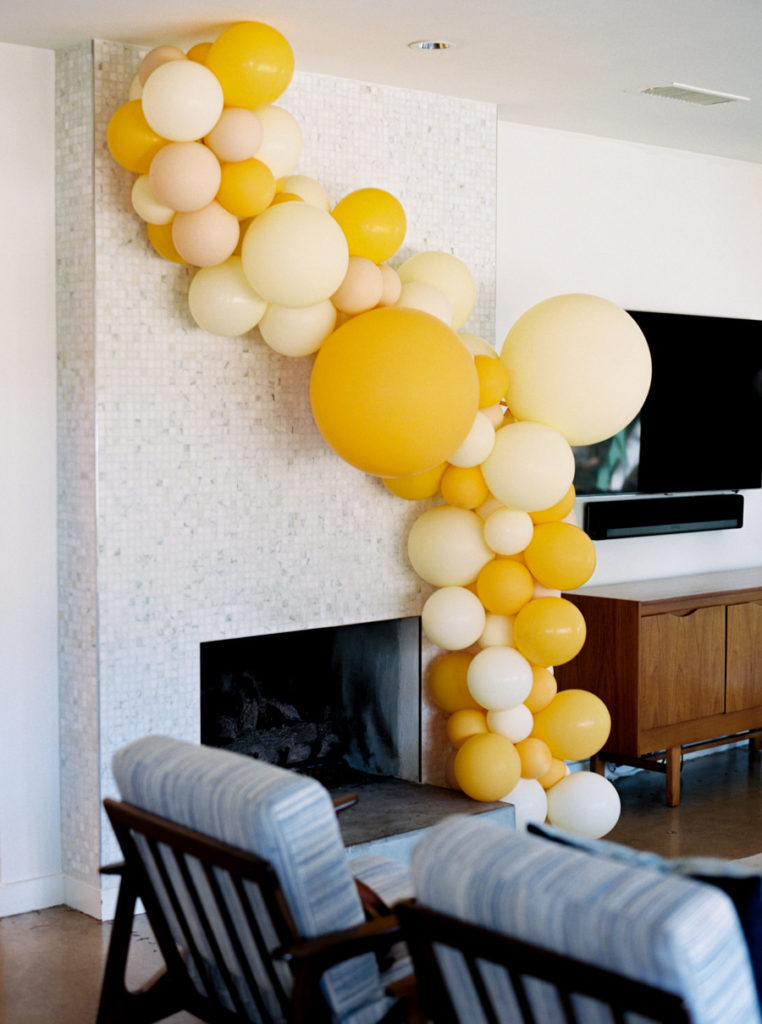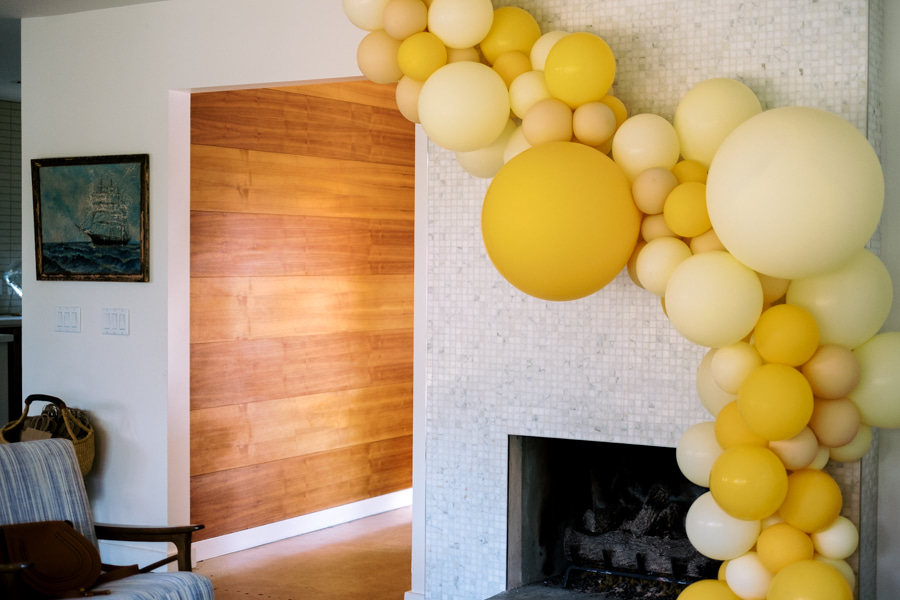 We had The Pop Shop add balloons to the front patio and set up a table for our littlest guests. With the cutest table and chair set from Found Rentals, the kids had it pretty good if you ask me! Wait till you see all the little details…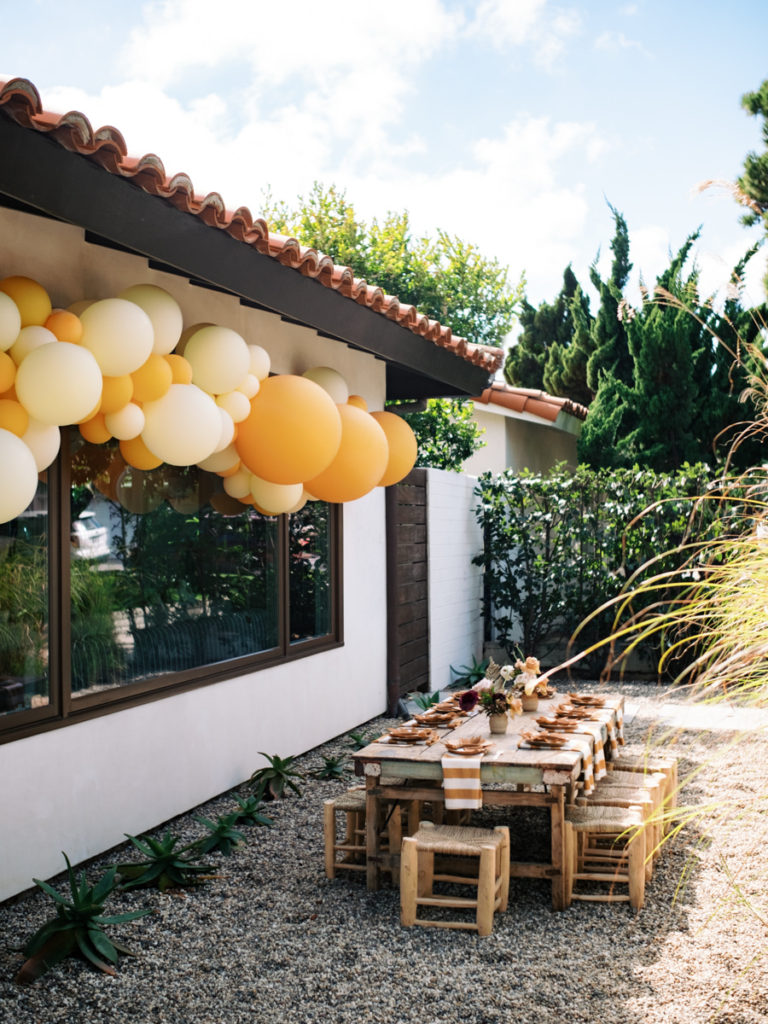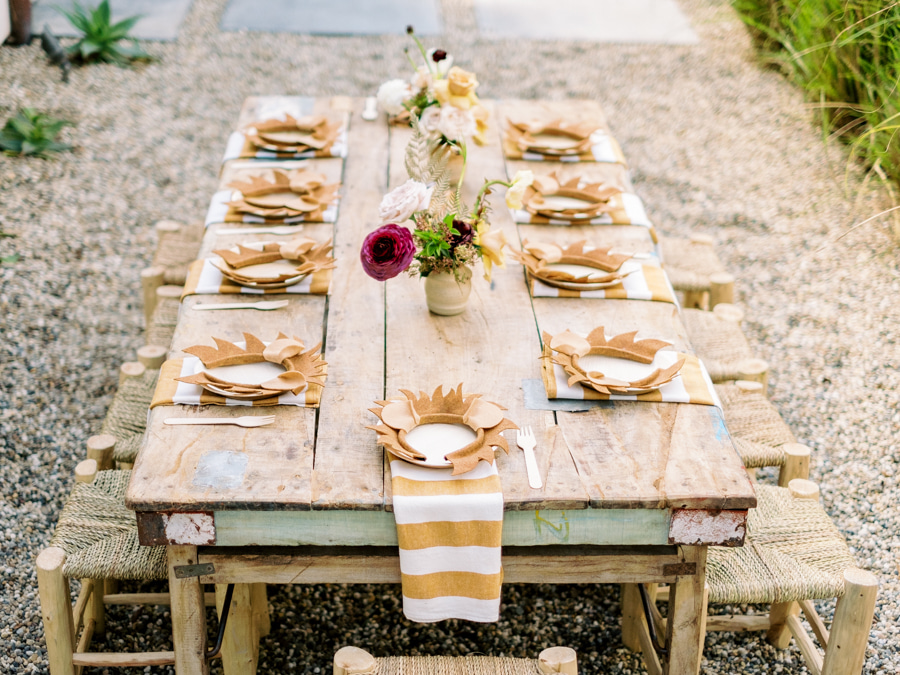 With napkins from Heather Taylor Home, simple bamboo plates and flatware, and the most adorable wooden lion toys and lion headbands from Etsy!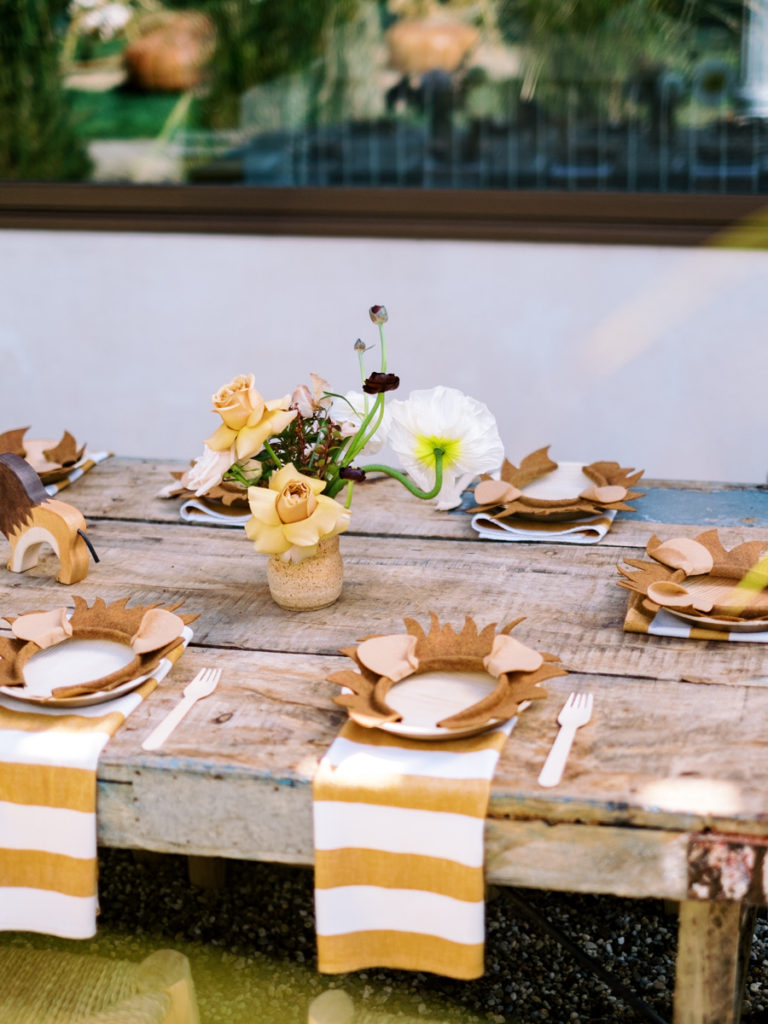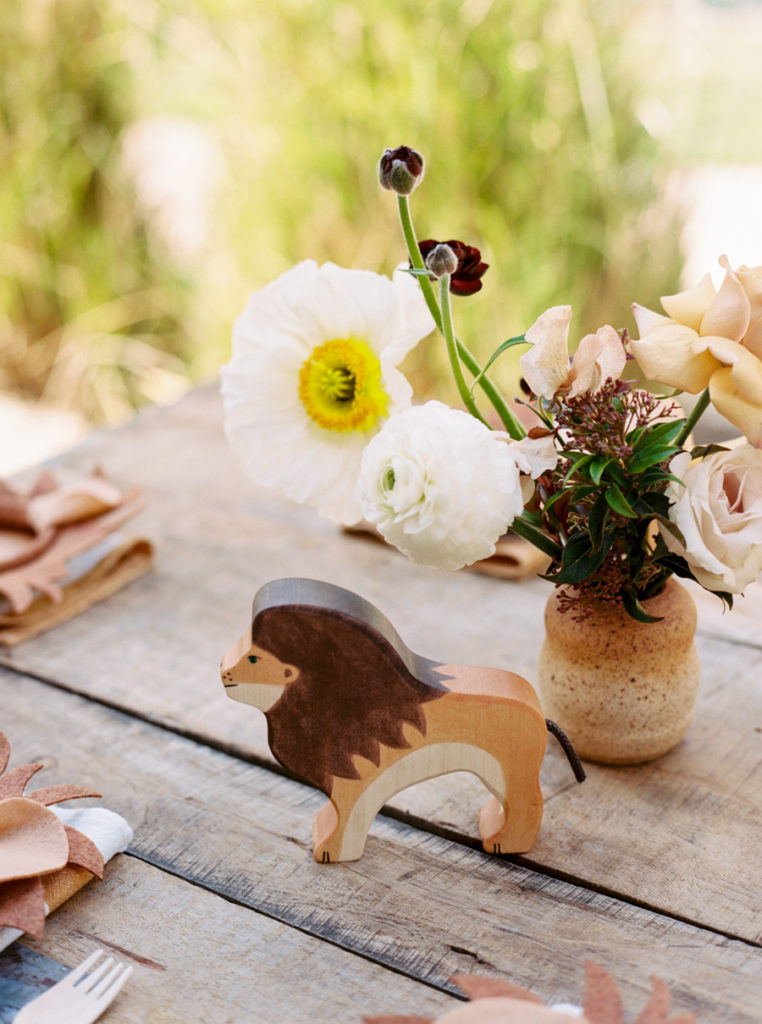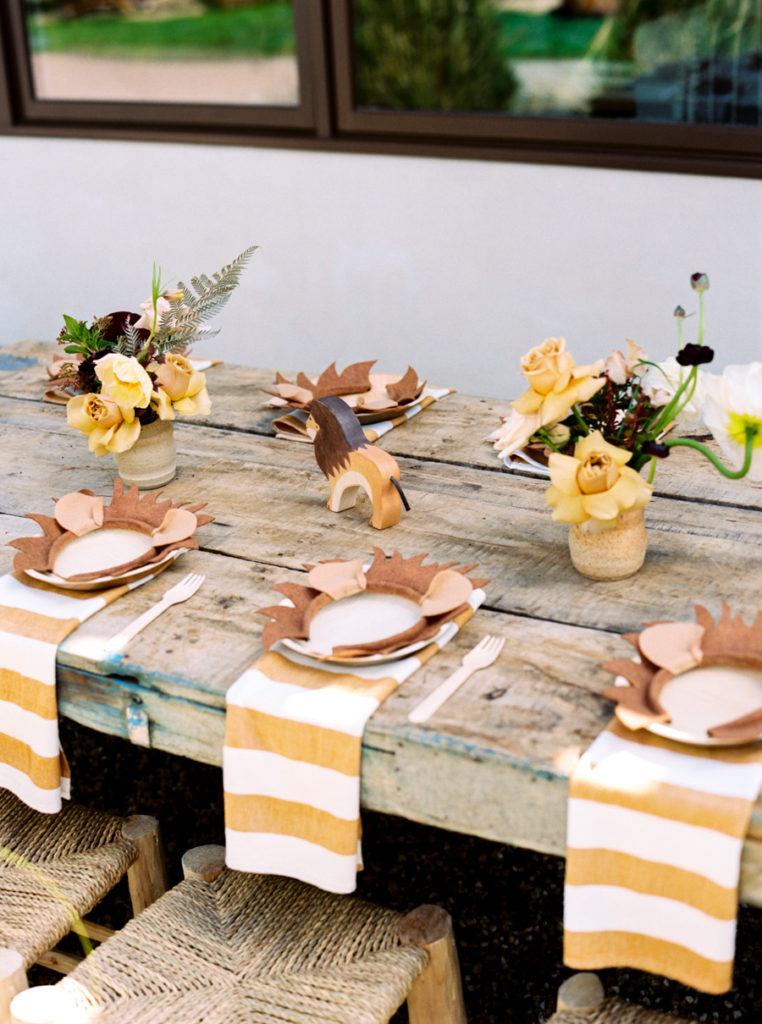 Aren't these flowers by Not Just in Novels amazing?! The colors were perfect and we love all the different textures she added. Just gorgeous!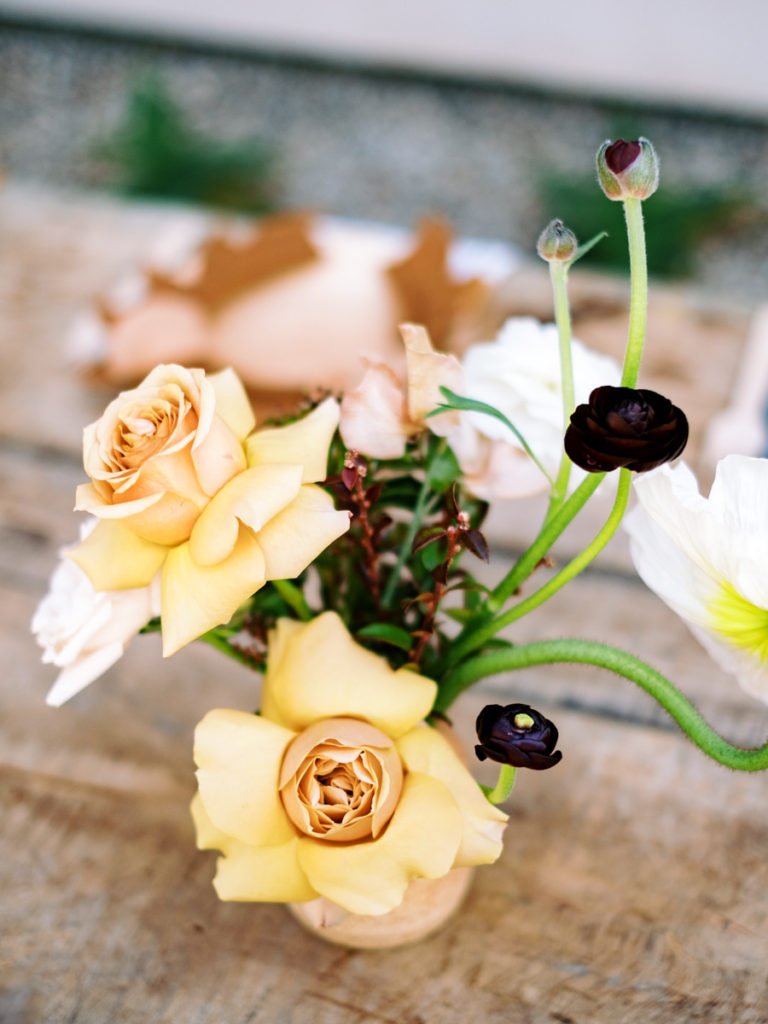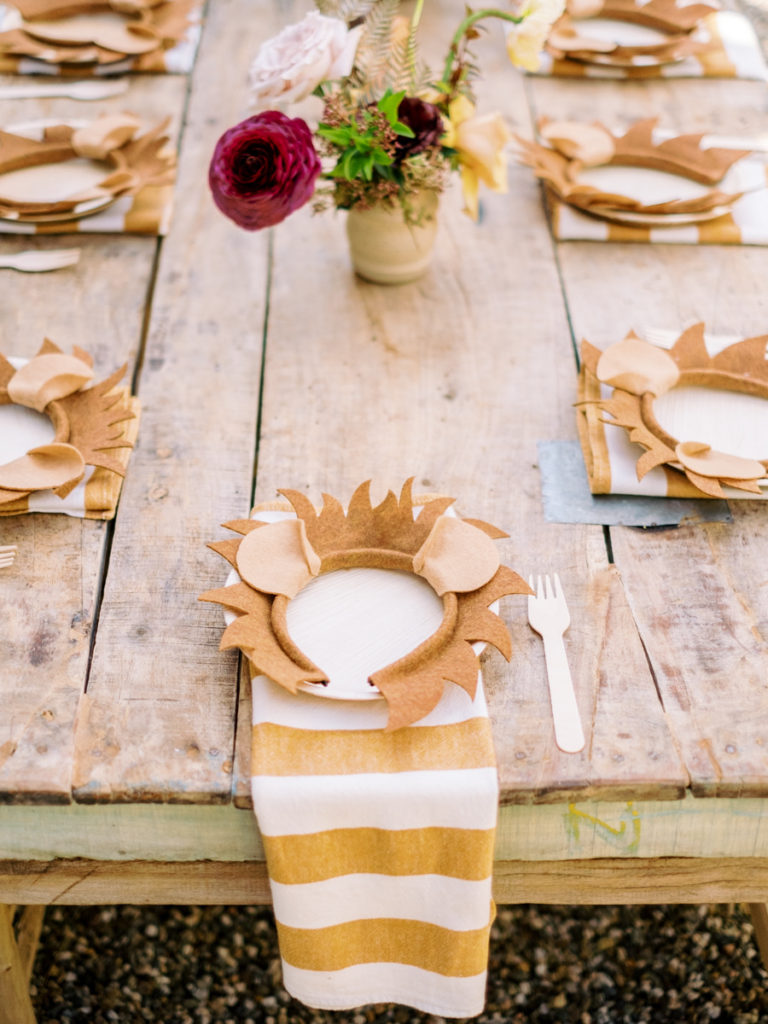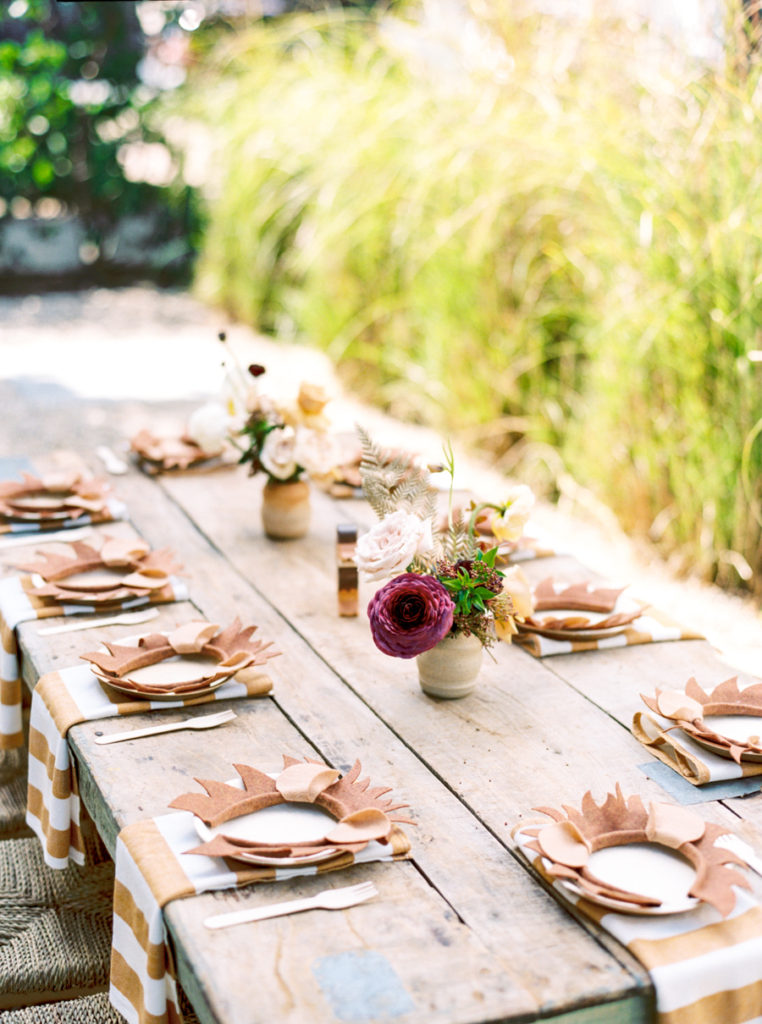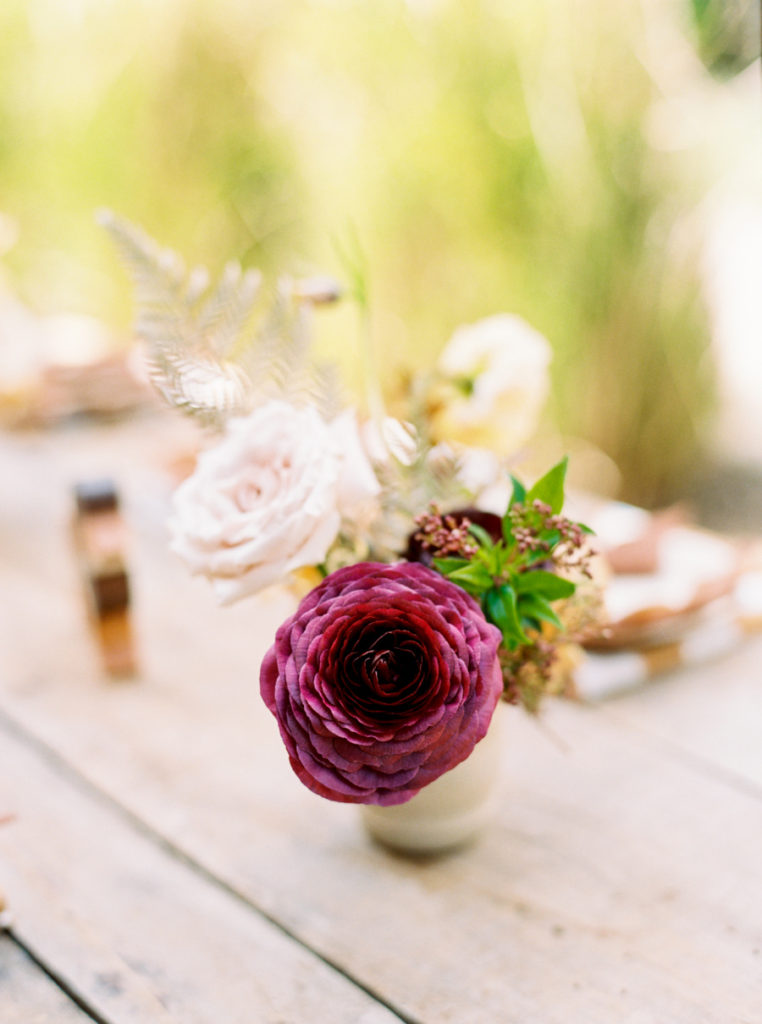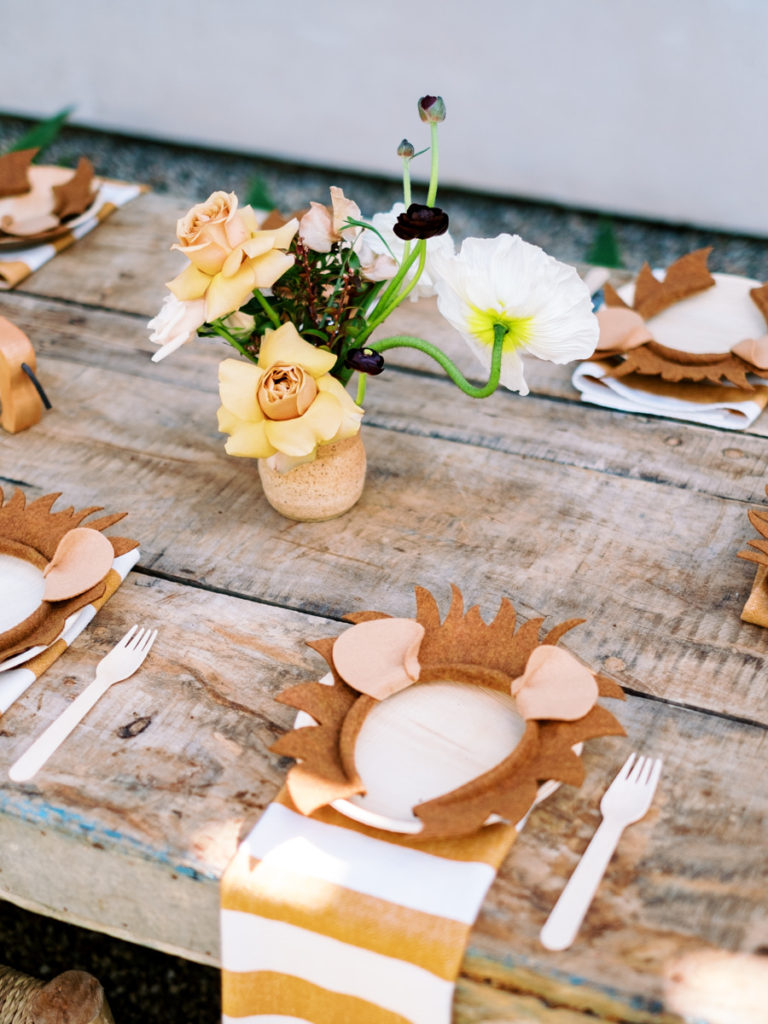 So much cuteness, I can't get enough! It's just the sweetest little table and I love how we used non conventional colors for a boy's party!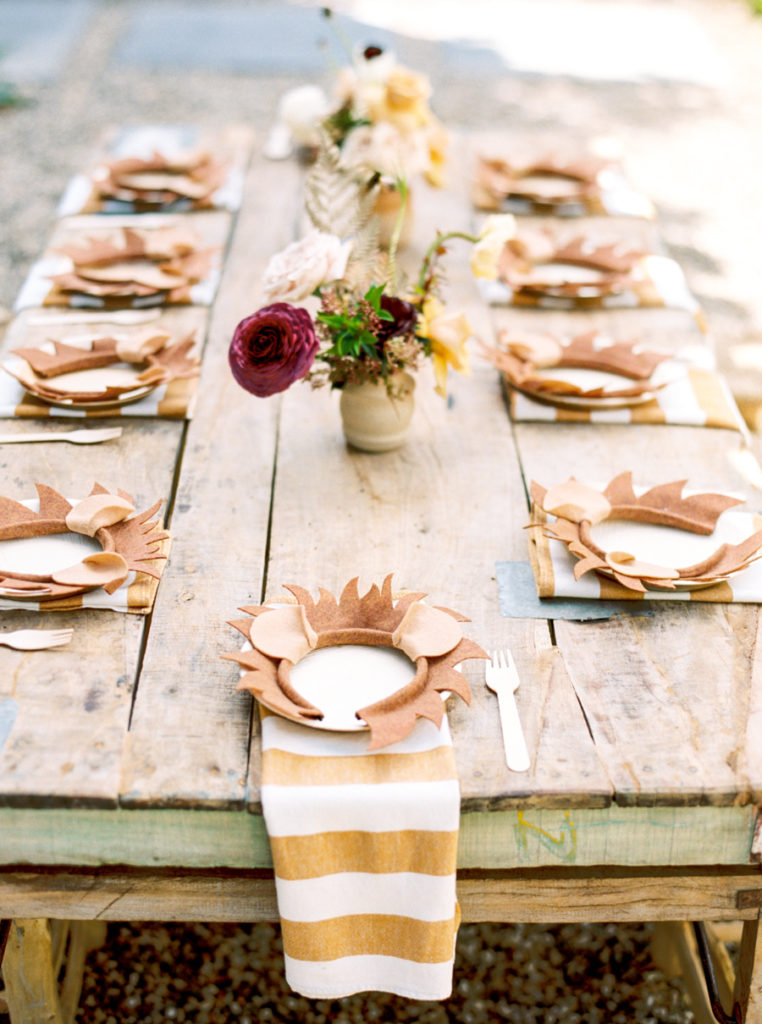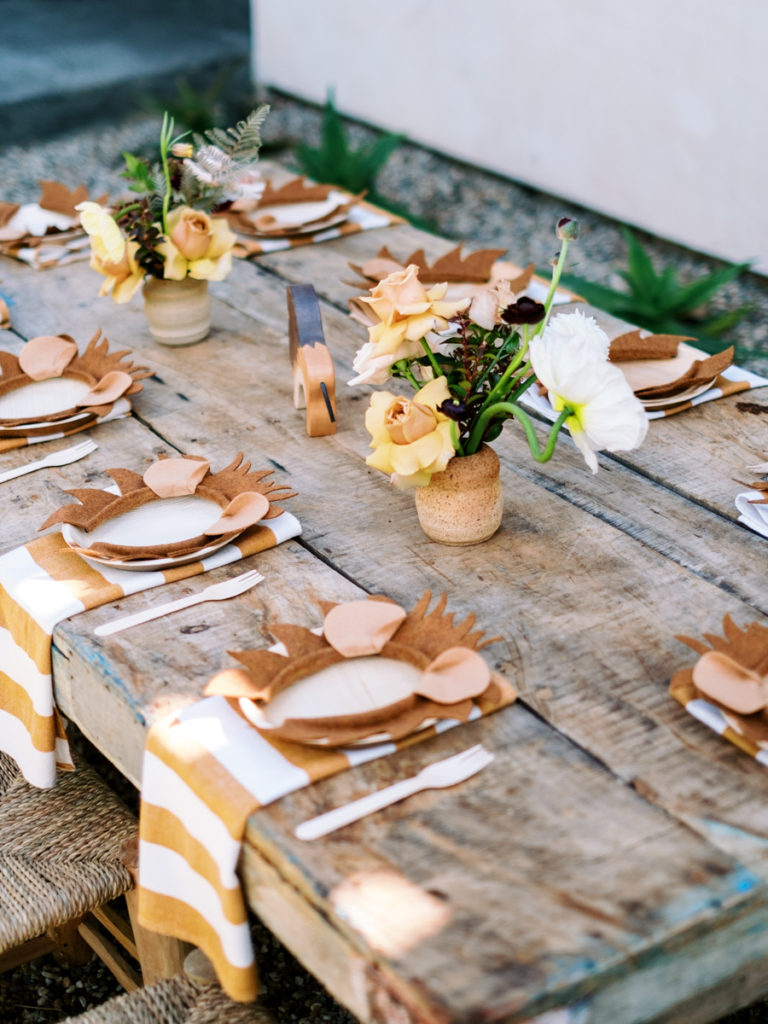 You know we couldn't stop there with Found Rentals, they have the most amazing collection so we added a few lounges for the adults! It was our dream set up with ALL the rattan… Our boho hearts were happy, and I know as you scroll and see more yours will be too!!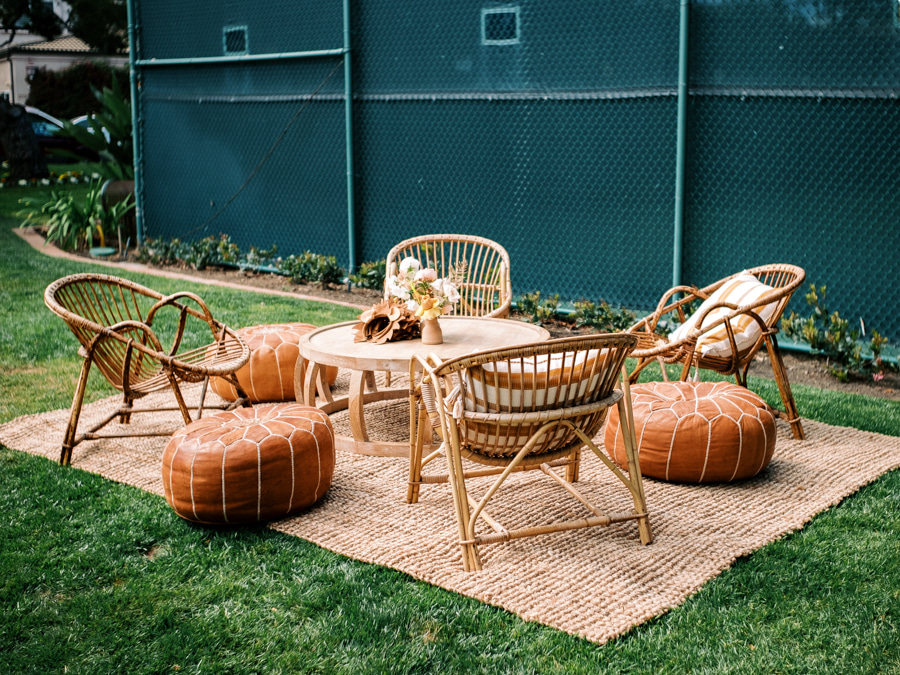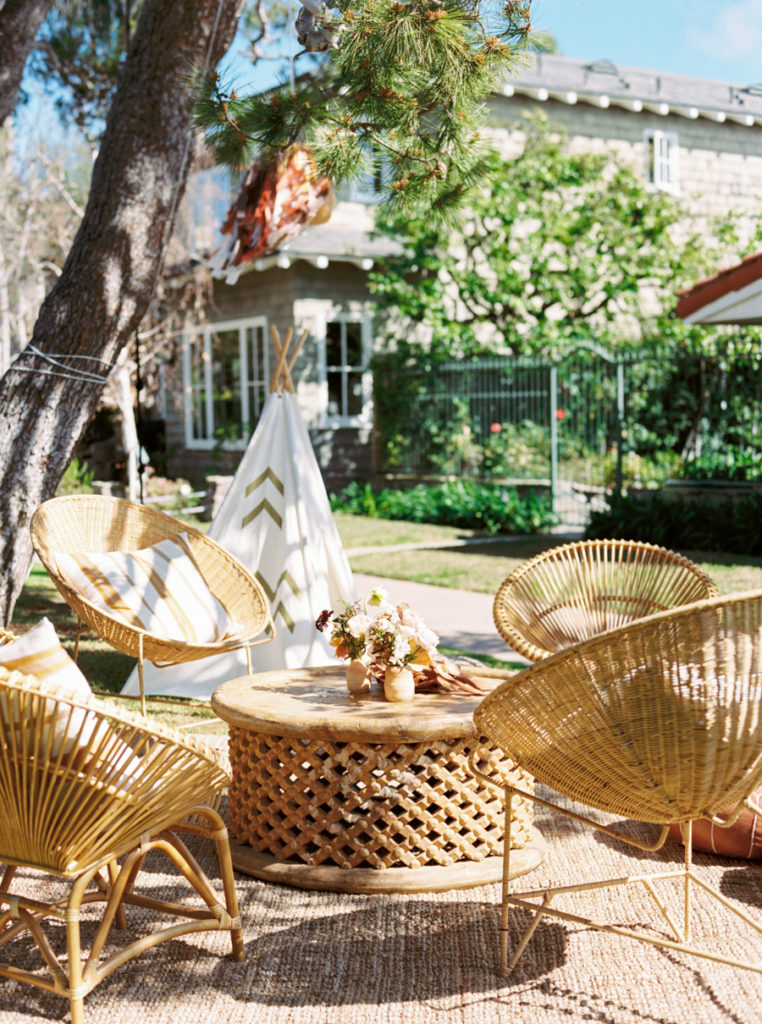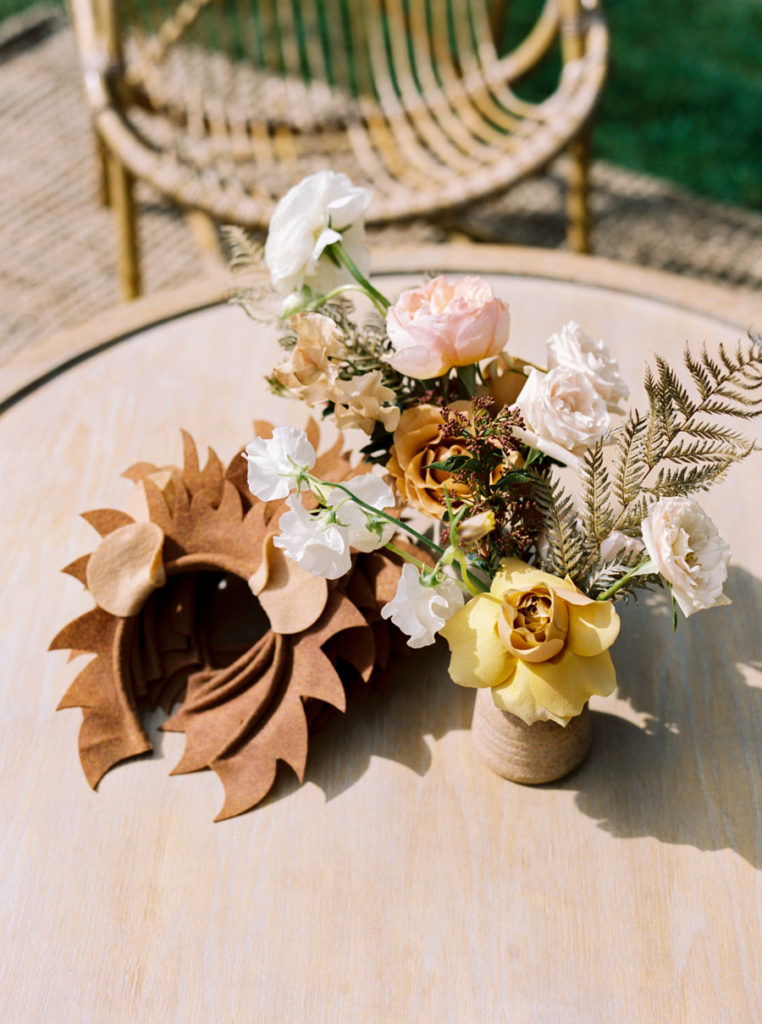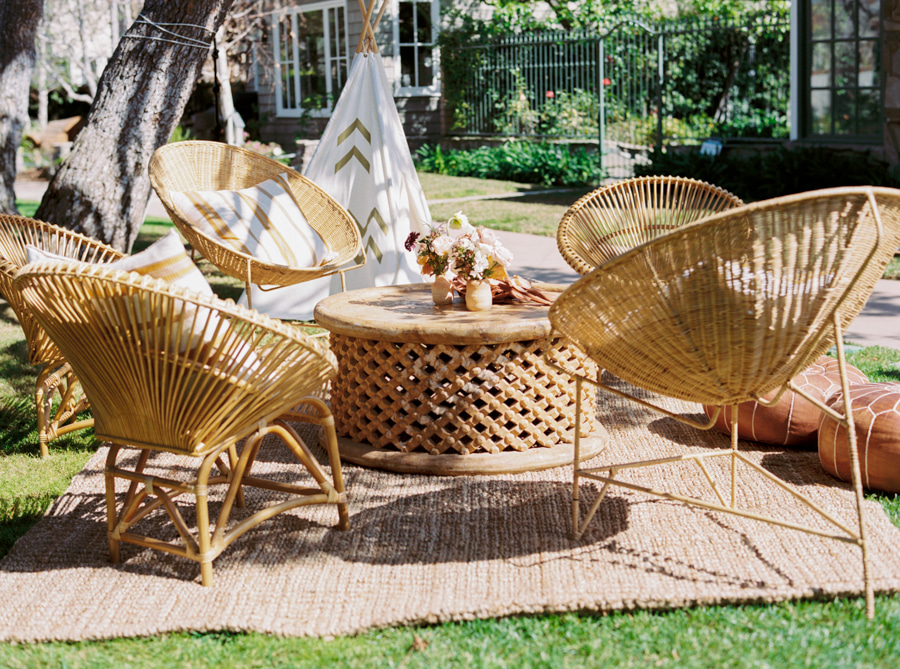 How amazing is this piñata?! We can't take credit for finding this beauty, Anne found it on Etsy – but isn't it rad?! We were in love with this guy!!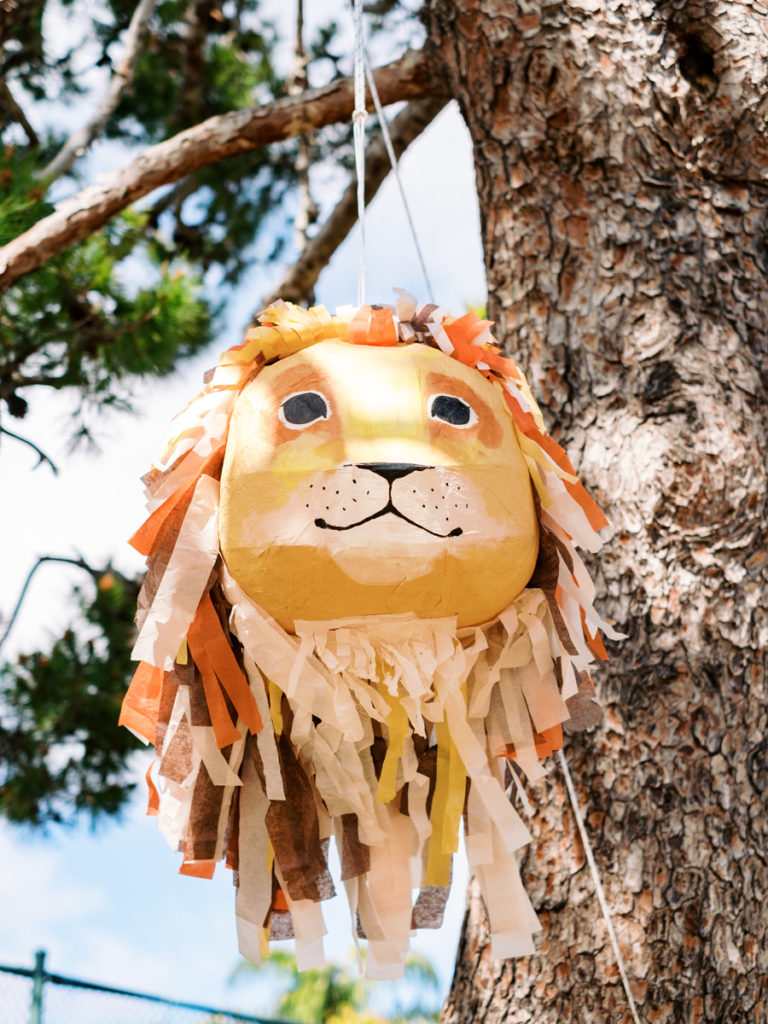 An important aspect of any kid's party – a bar for the adults! This set up is simple but oh so pretty. With a Heather Taylor Home linen, amazing florals from Not Just in Novels and simple glassware – you can't go wrong!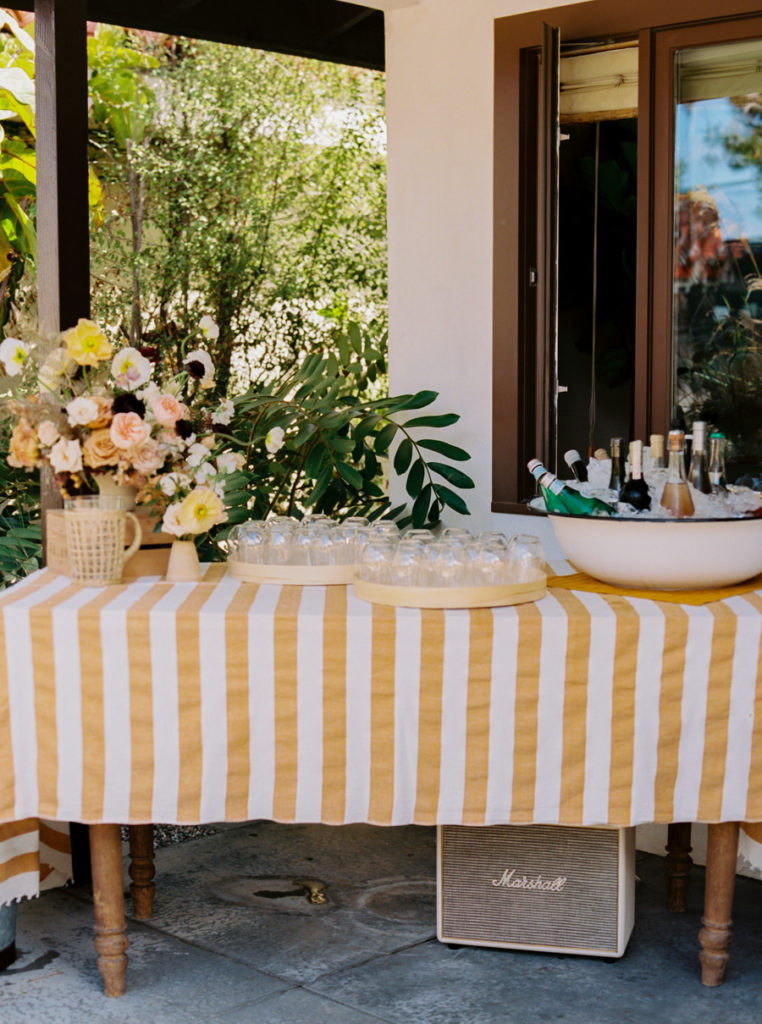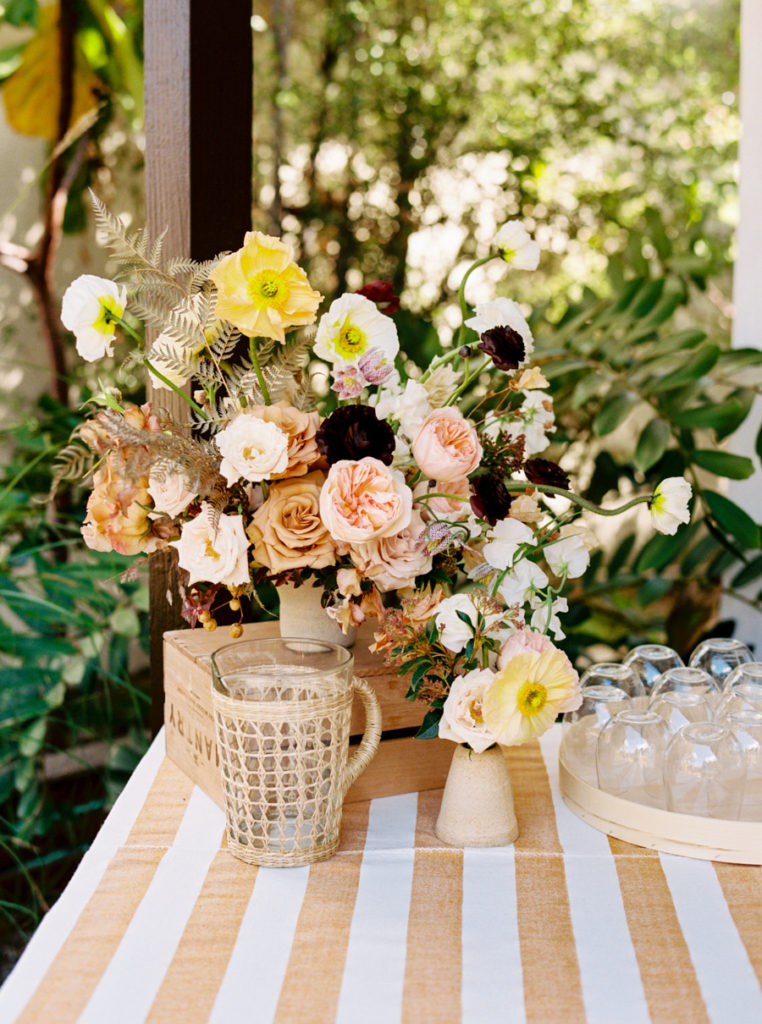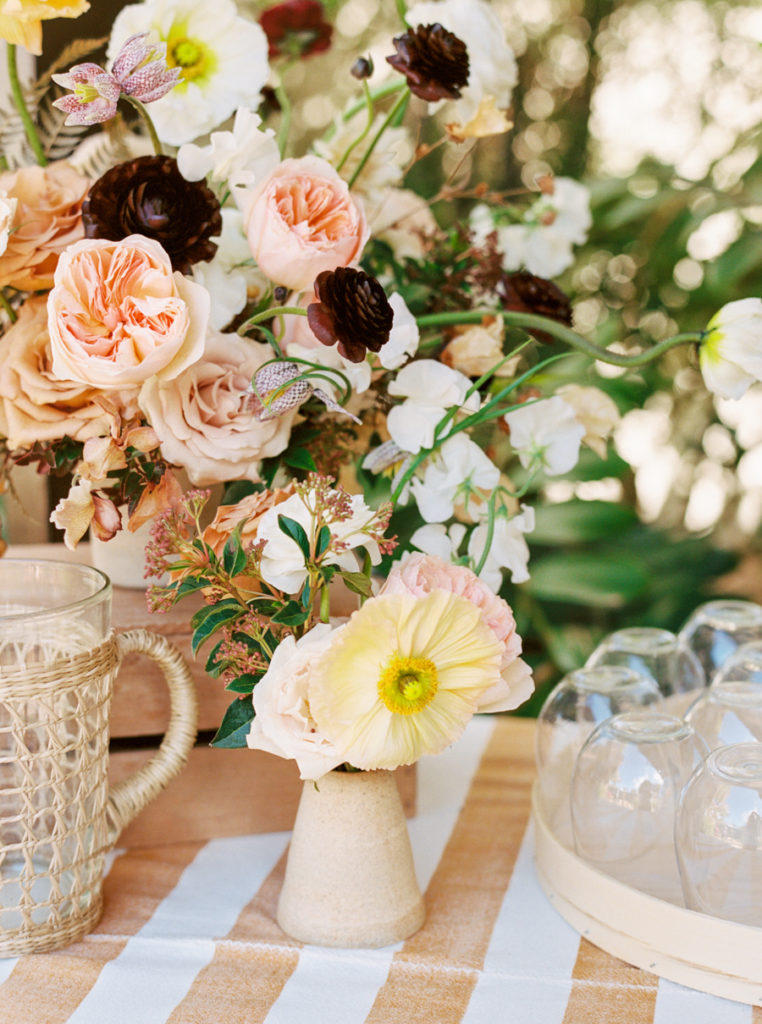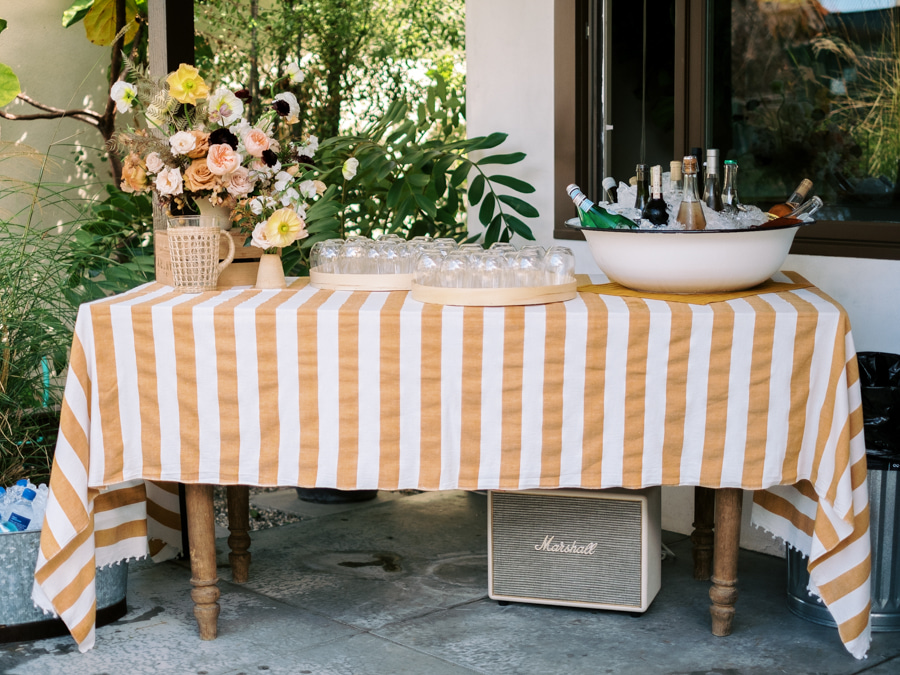 Tasty food was served of course! Wood-fired pizzas and fresh salads from Olive Wood Pizza were made and served on site. Who doesn't like pizza?! It's the perfect food for any crowd!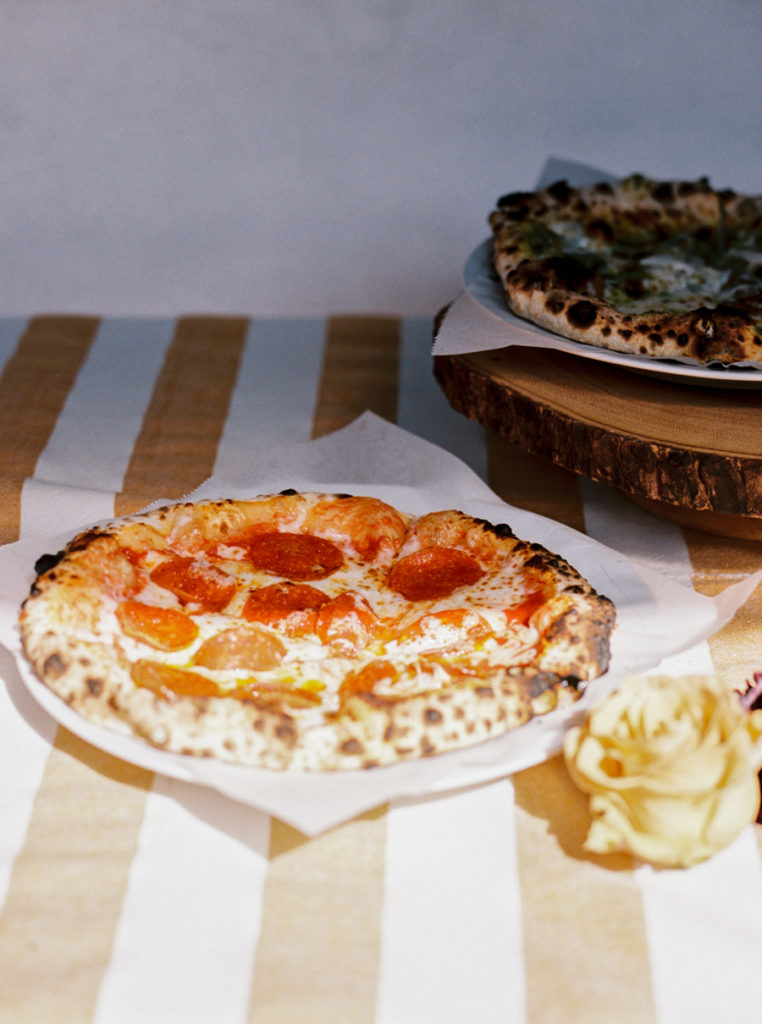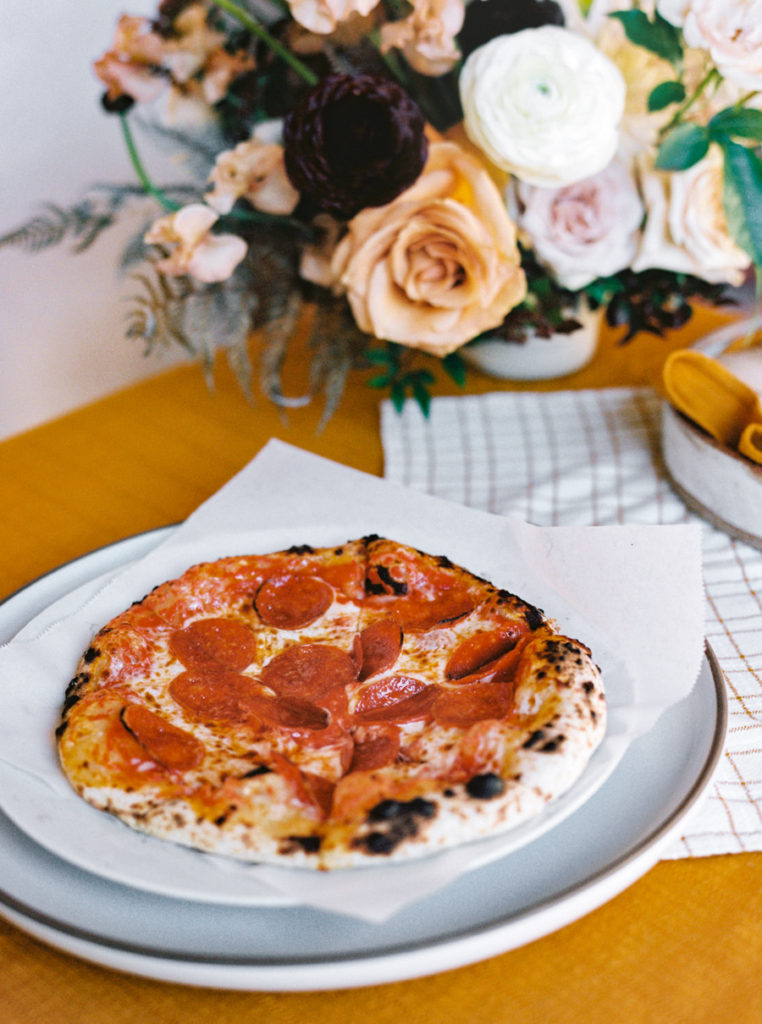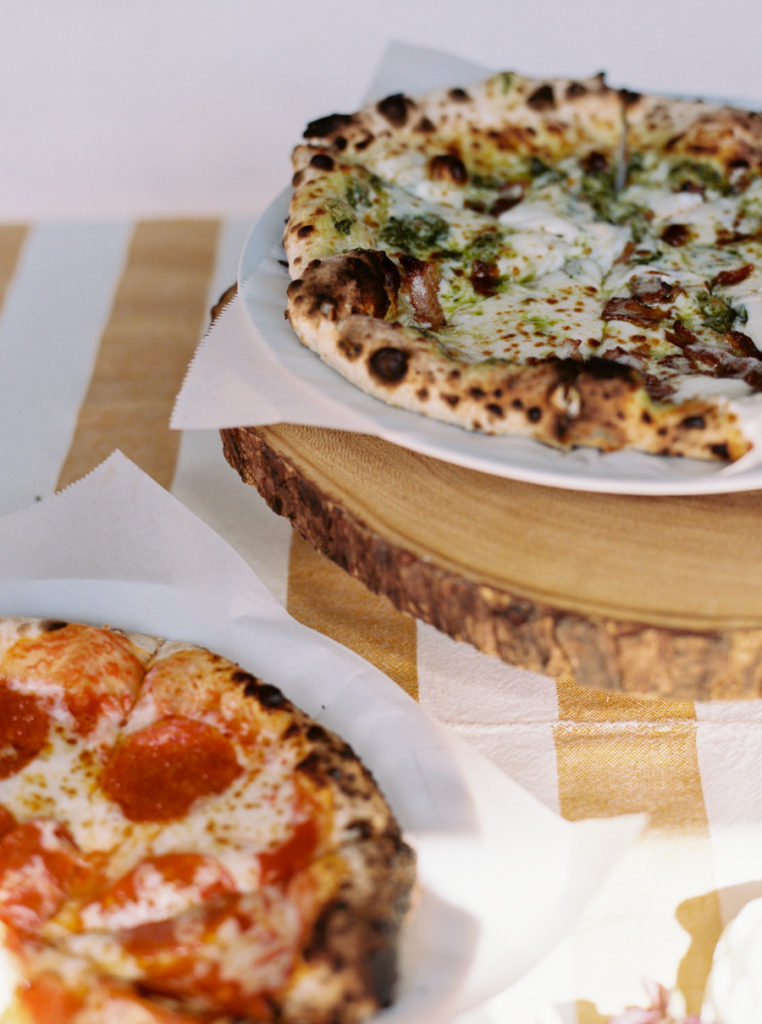 We couldn't forget the dessert set up!! The Pop Shop decked out the patio with balloons and we added another Heather Taylor Home linen to the table. All of the sweet treats were made by Sweet & Saucy Shop and that lion cake had our hearts!! They did everything in a simple yet adorable way and it all came together so perfectly.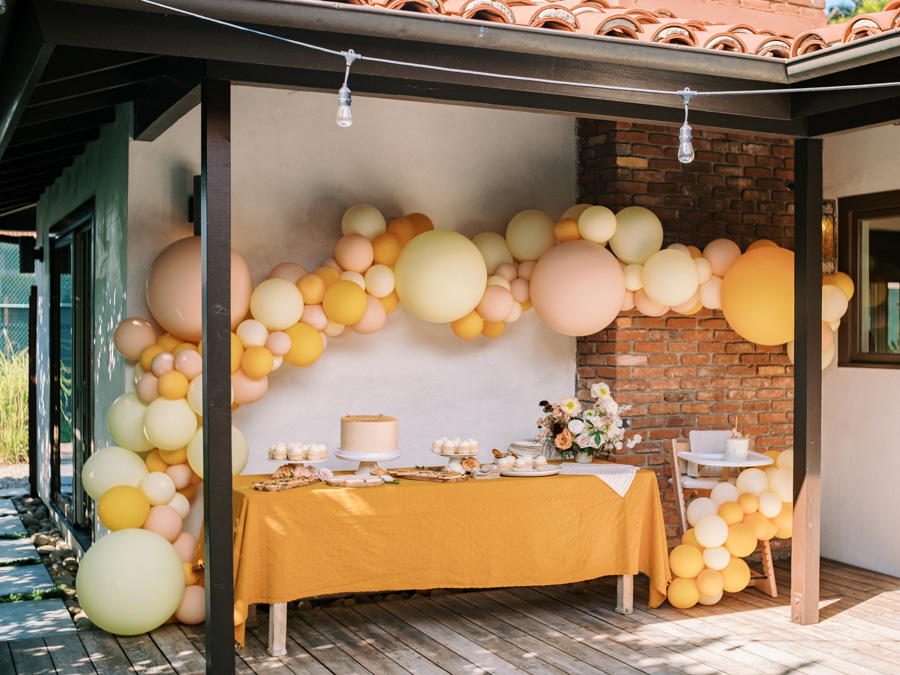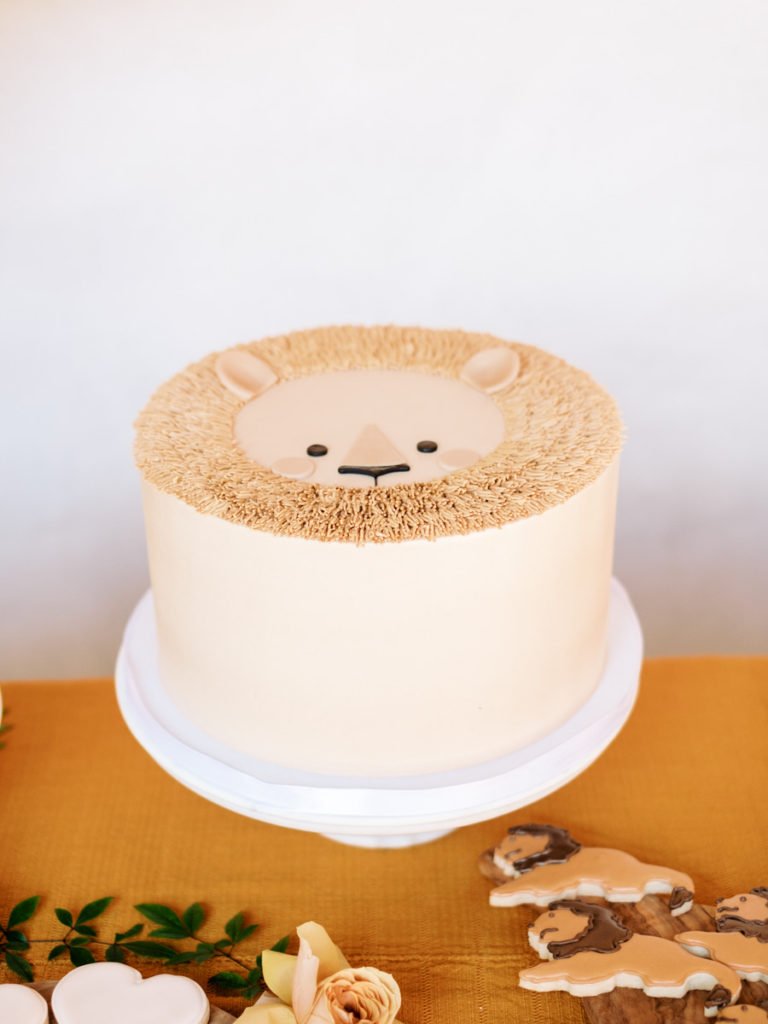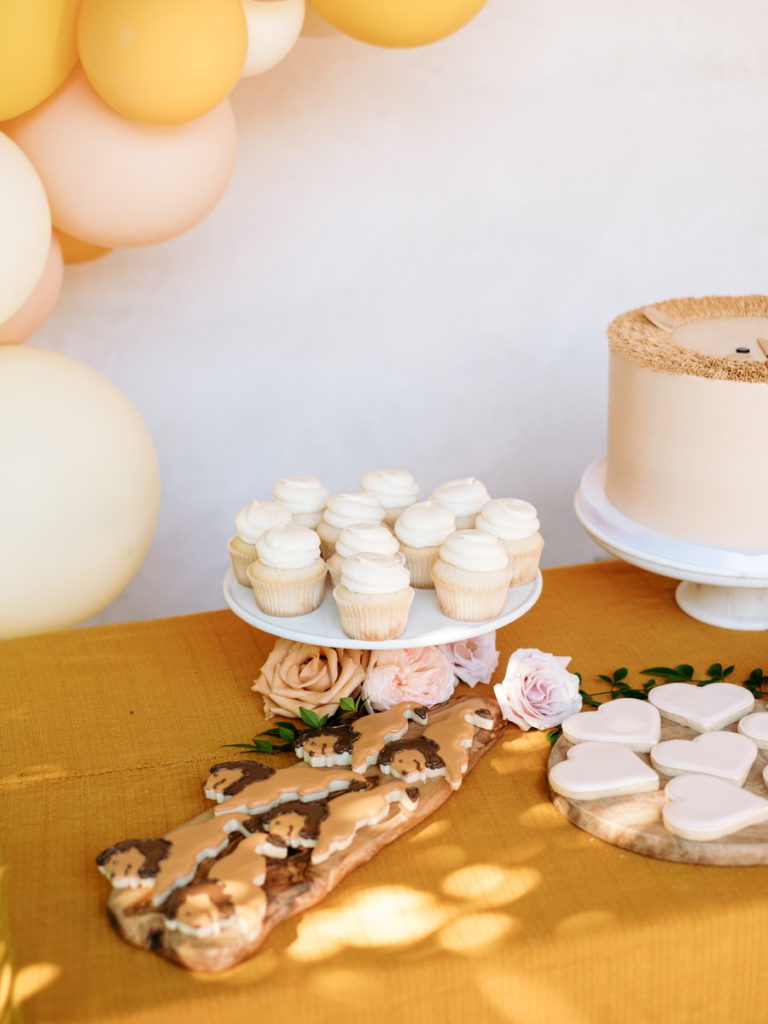 Another pretty floral arrangement from Not Just in Novels, can you even handle how gorgeous these florals are?!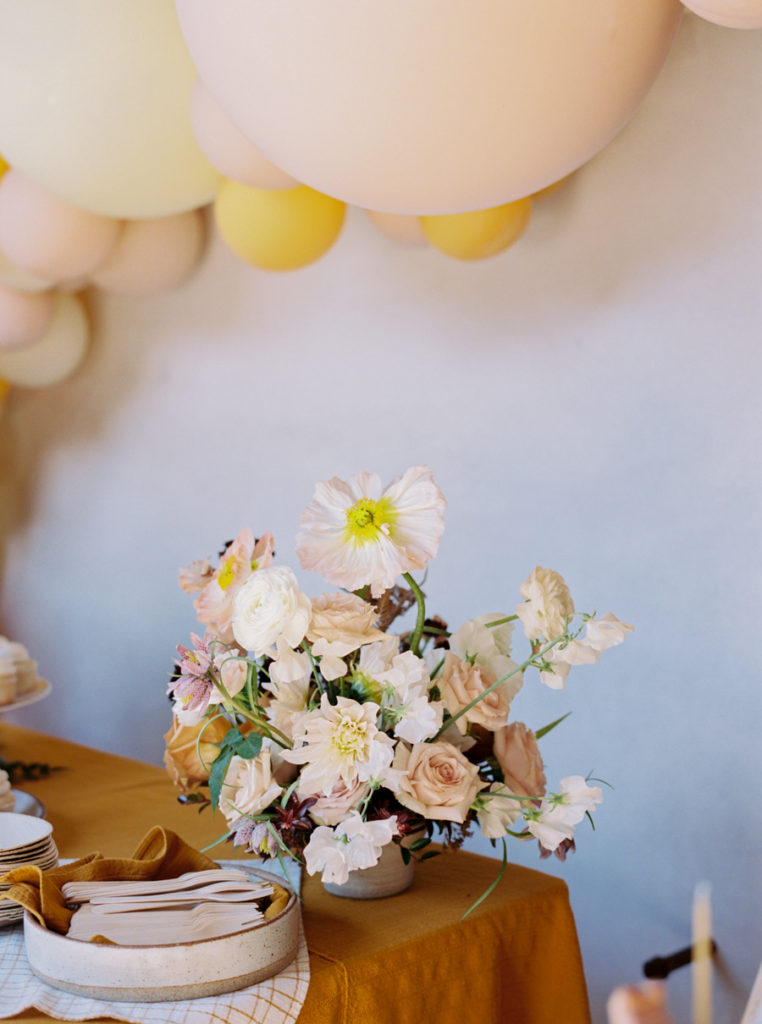 Henry had to have his own little smash cake! And boy did he like it!!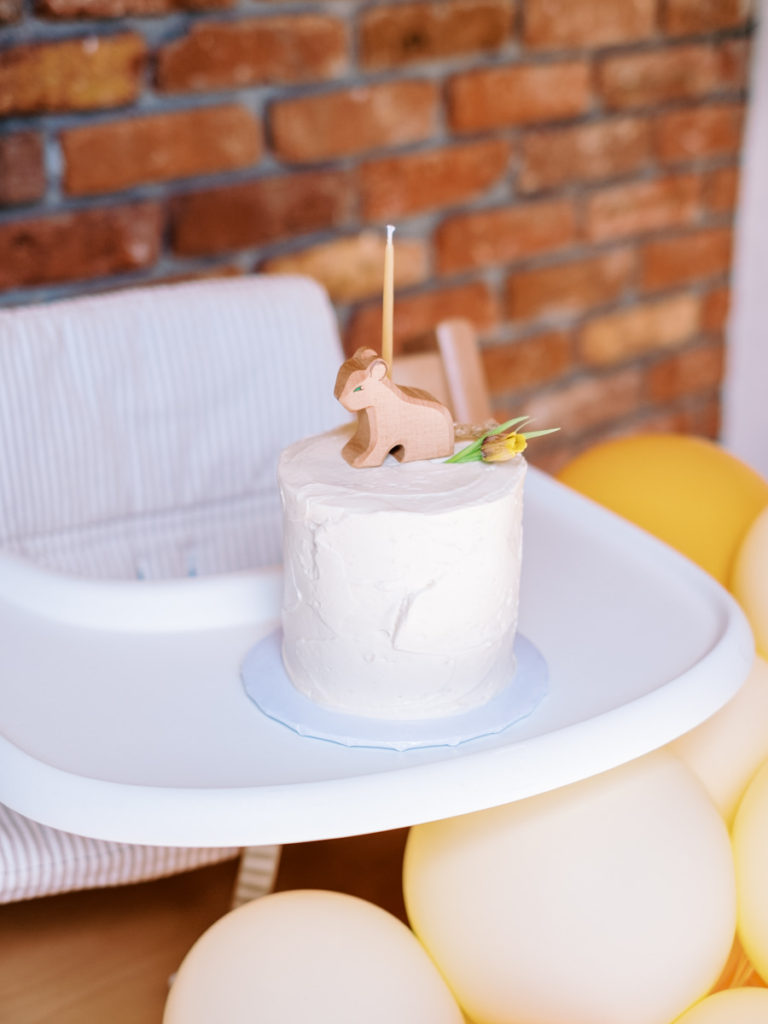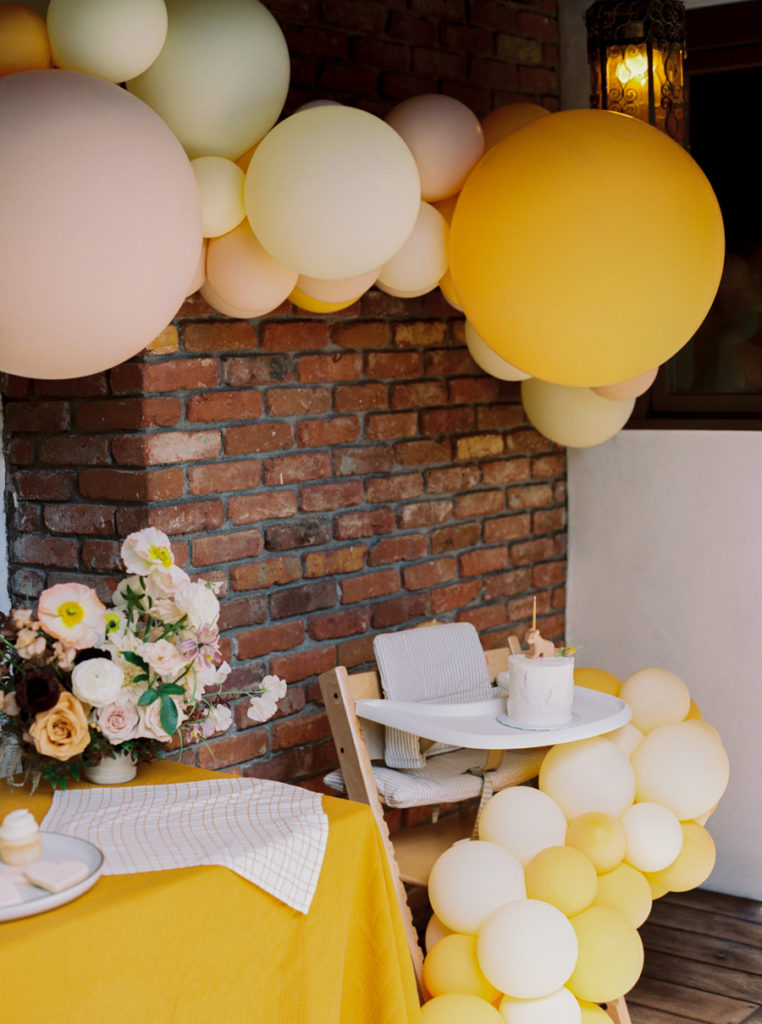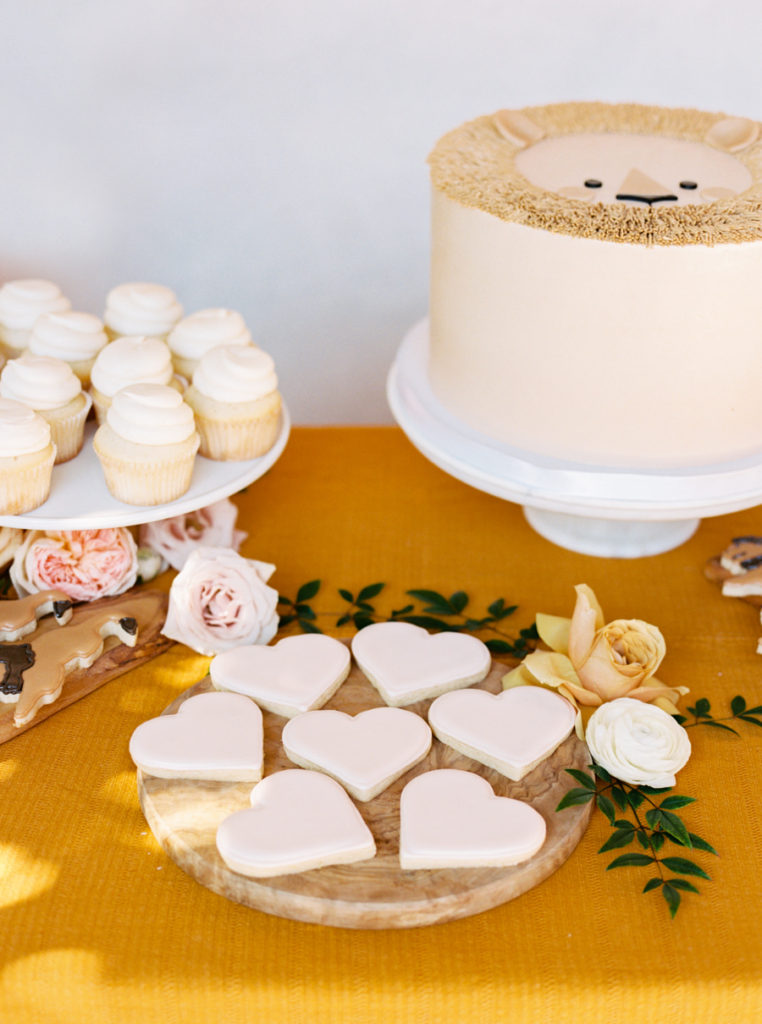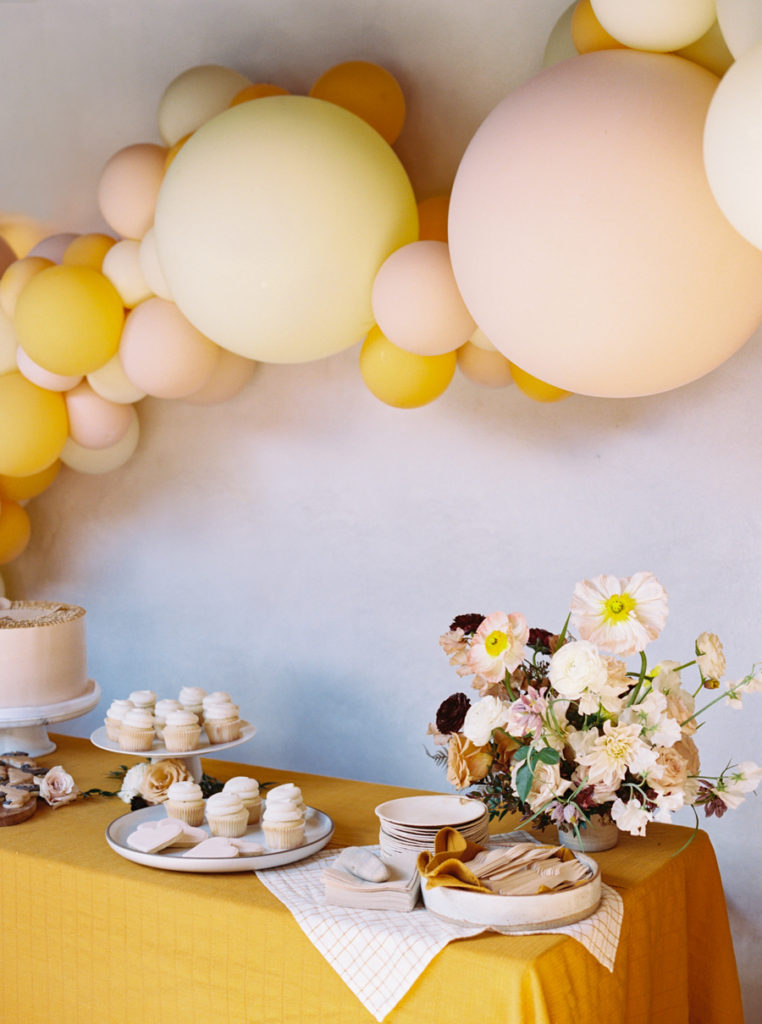 Such a cute little set up!!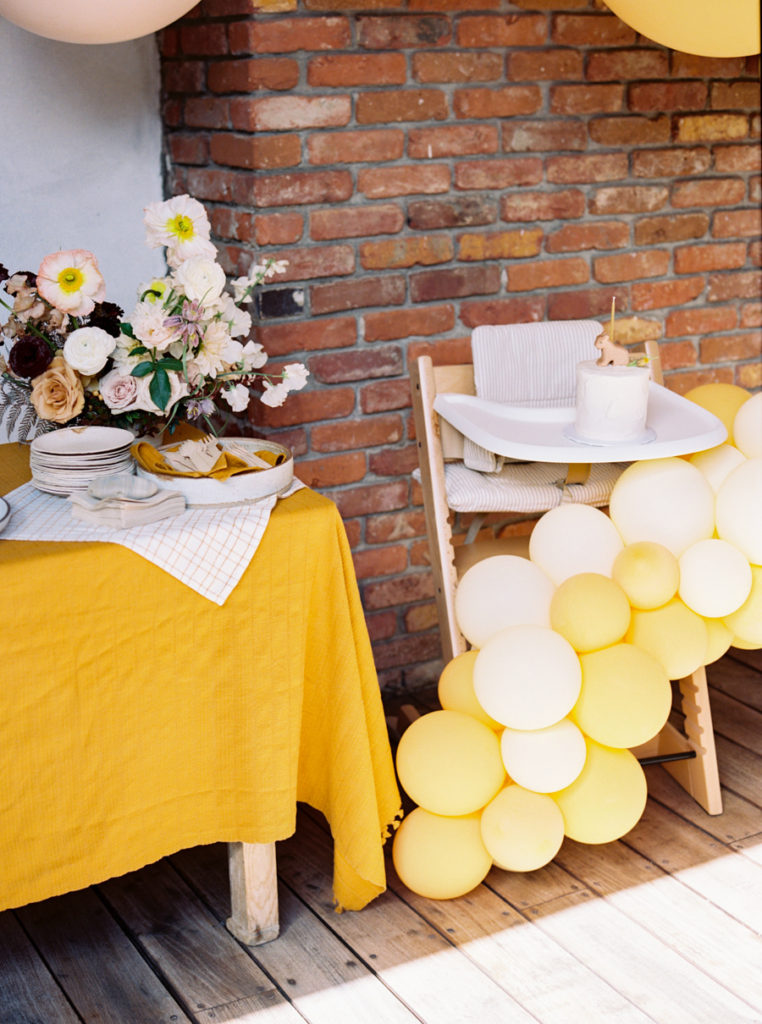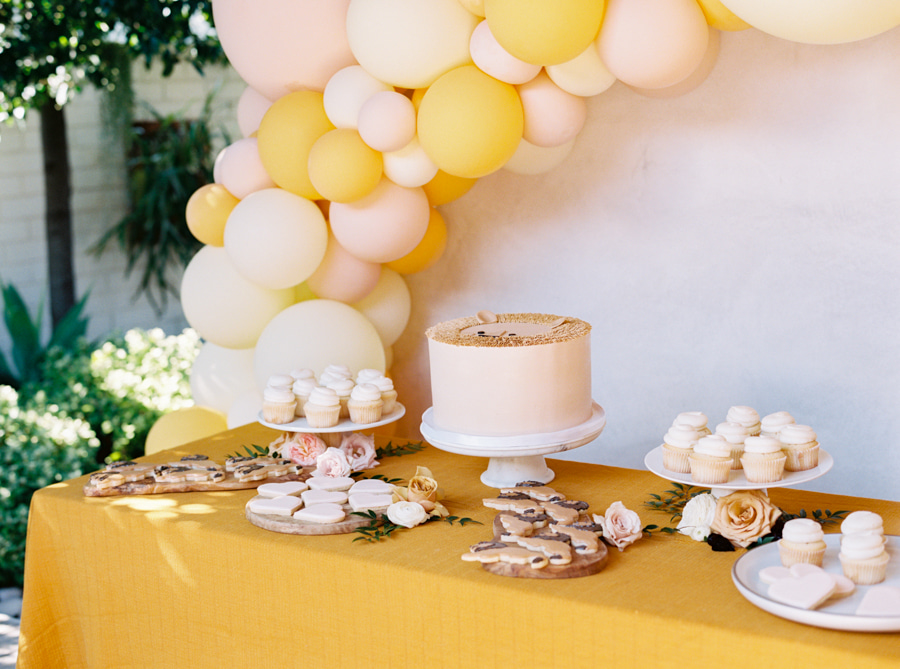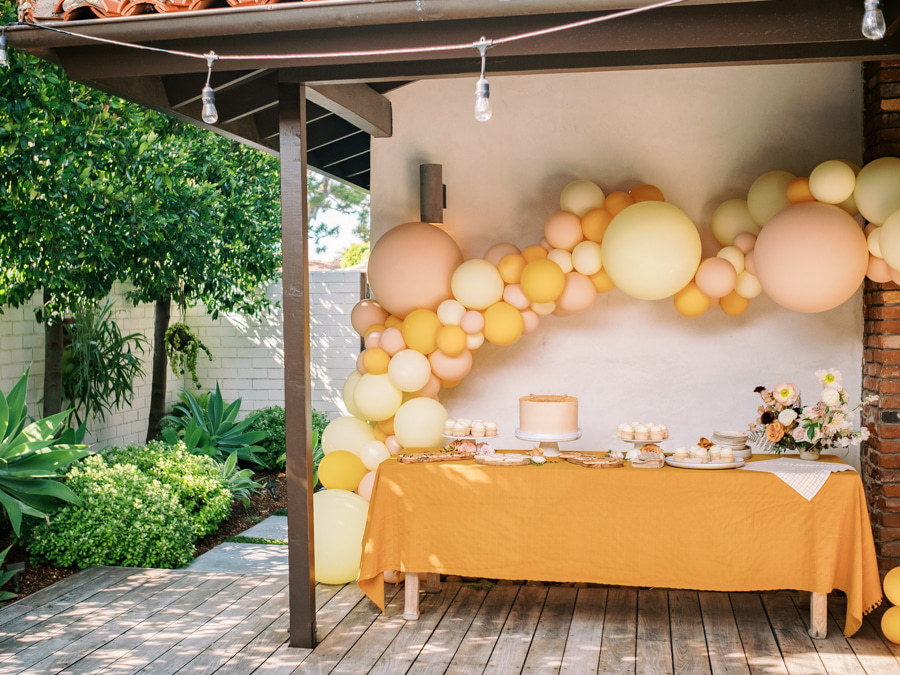 We had so much fun with this party, we can't wait till we are back in the swing of things and the world is in a better place. Then there will be the biggest party of all!!
xx
Jacquelyn