We haven't shared a home tour in a while and we're bringing it back with a great one! You may remember Victoria Forehan from her own home which we shared a few years ago here. Well, Victoria is back at it with her own design firm, Victoria Forehan Design, and sharing this beauty with us. If you've ever dreamed of having a home by the beach, you will die over this one!!
You can learn more about Victoria and even shop a few of her favorite pieces at her site, Forehan Home.
Enjoy the gorgeous photos by Corrie Lynn Photo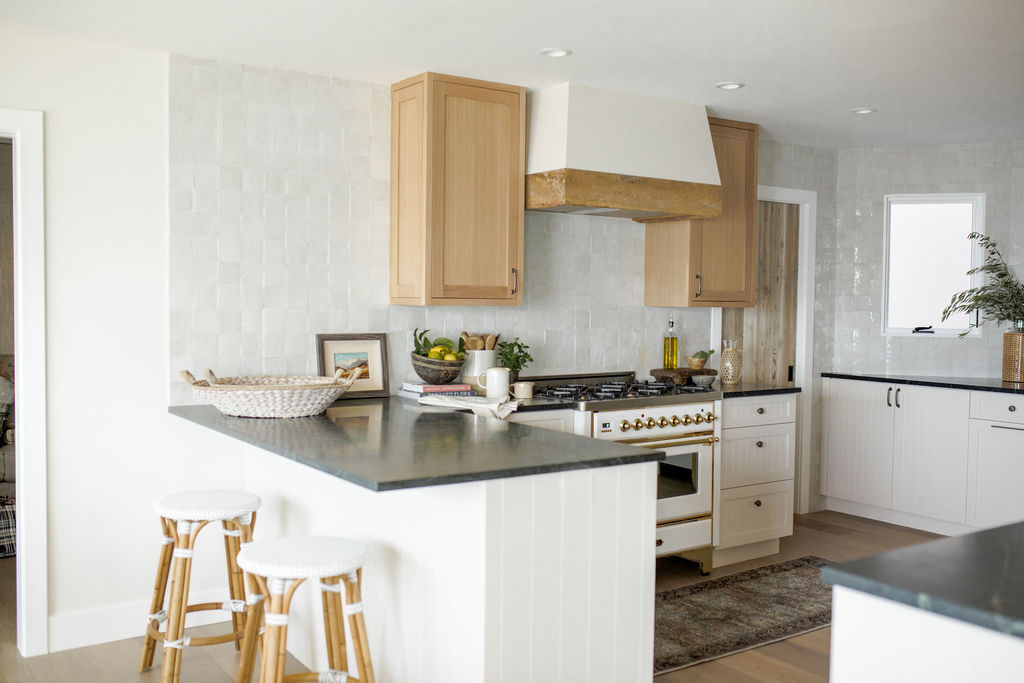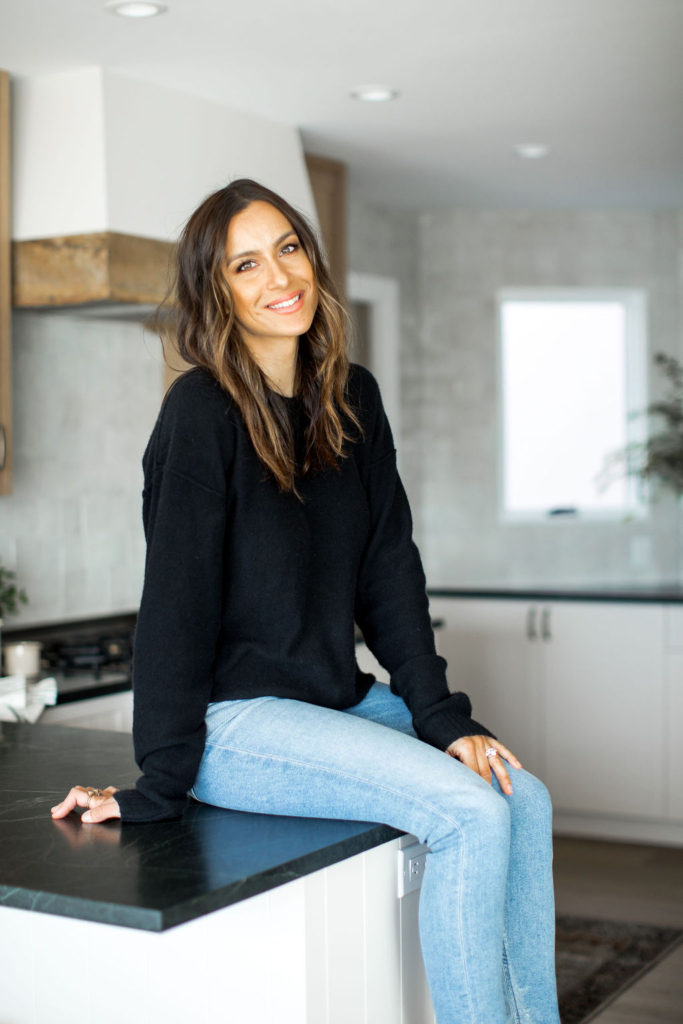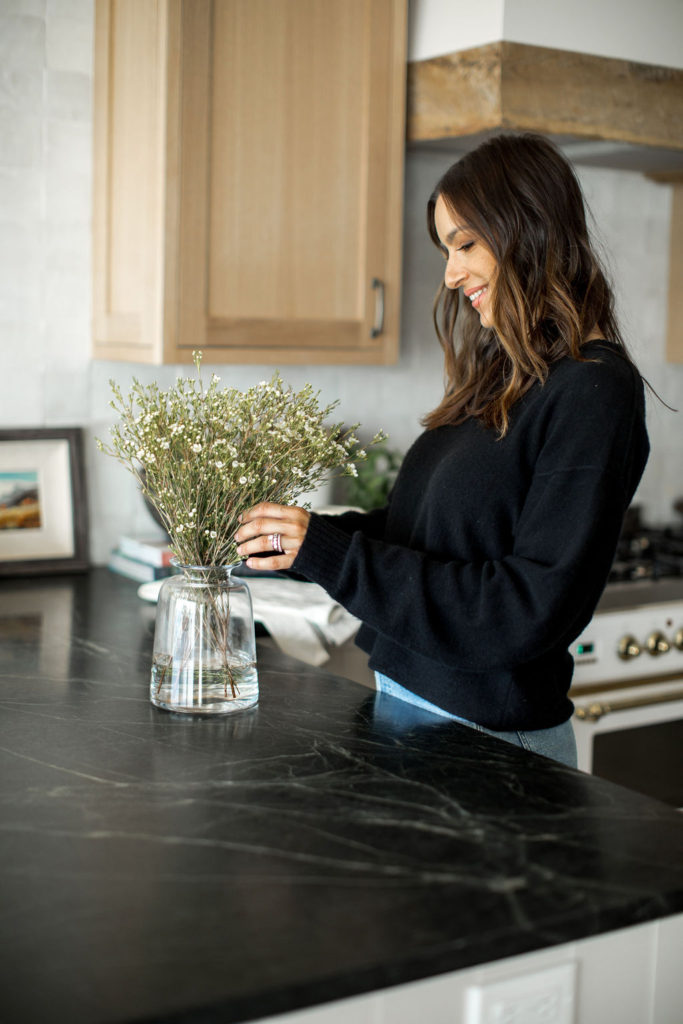 Where is this beautiful home located that you designed?
It's on the cliff in Corona Del Mar. Dream location!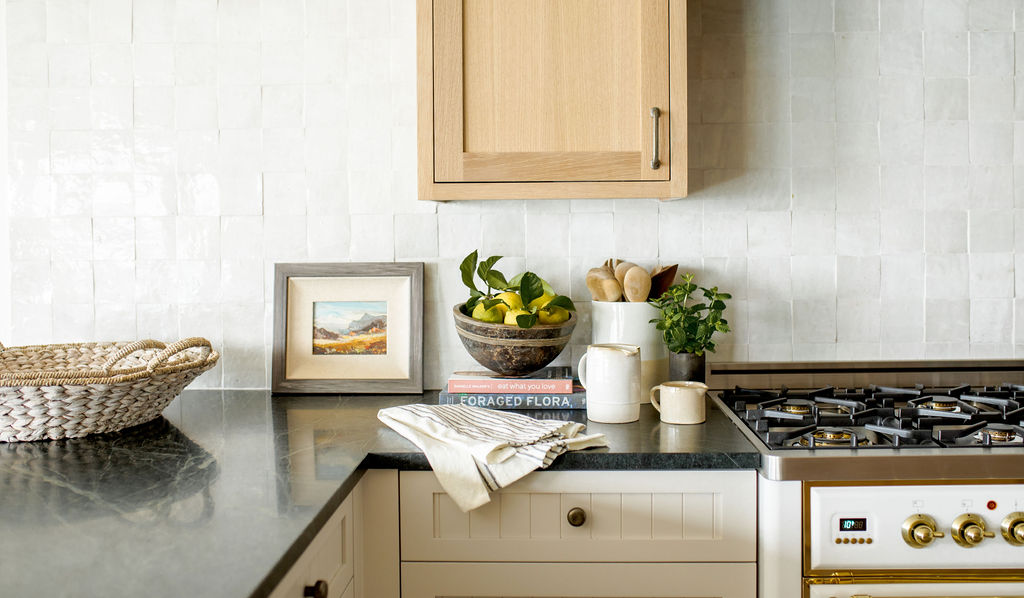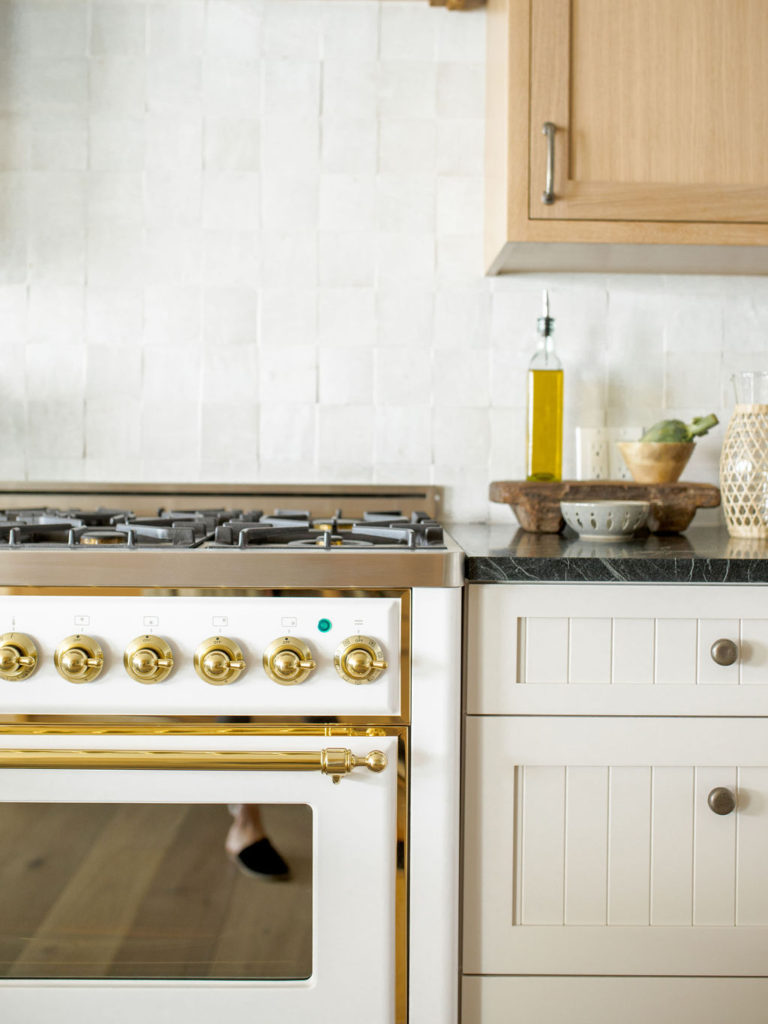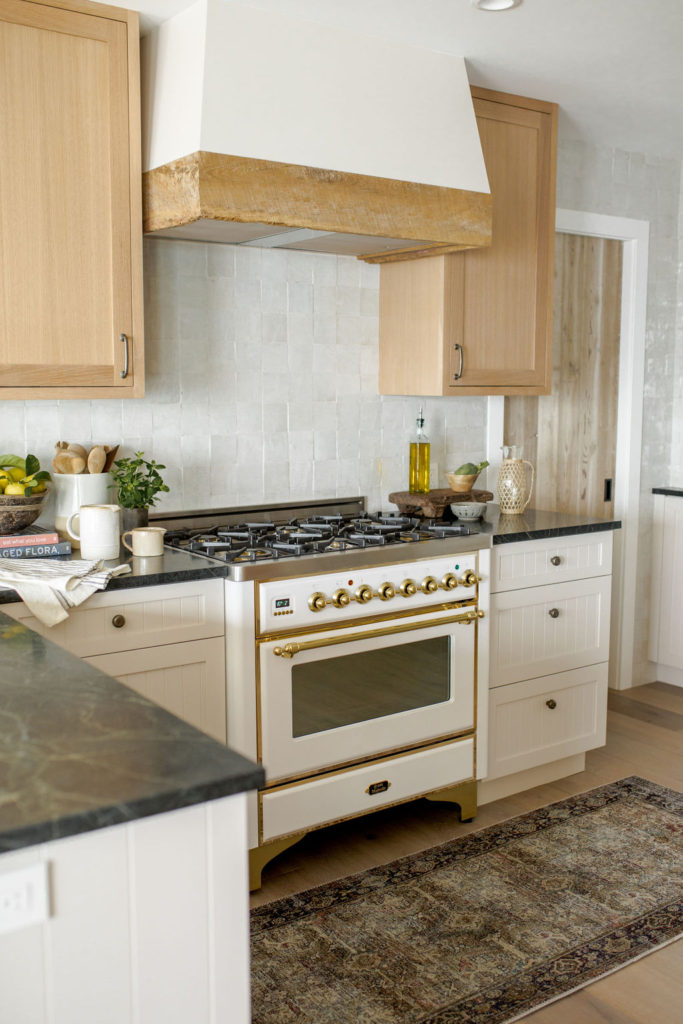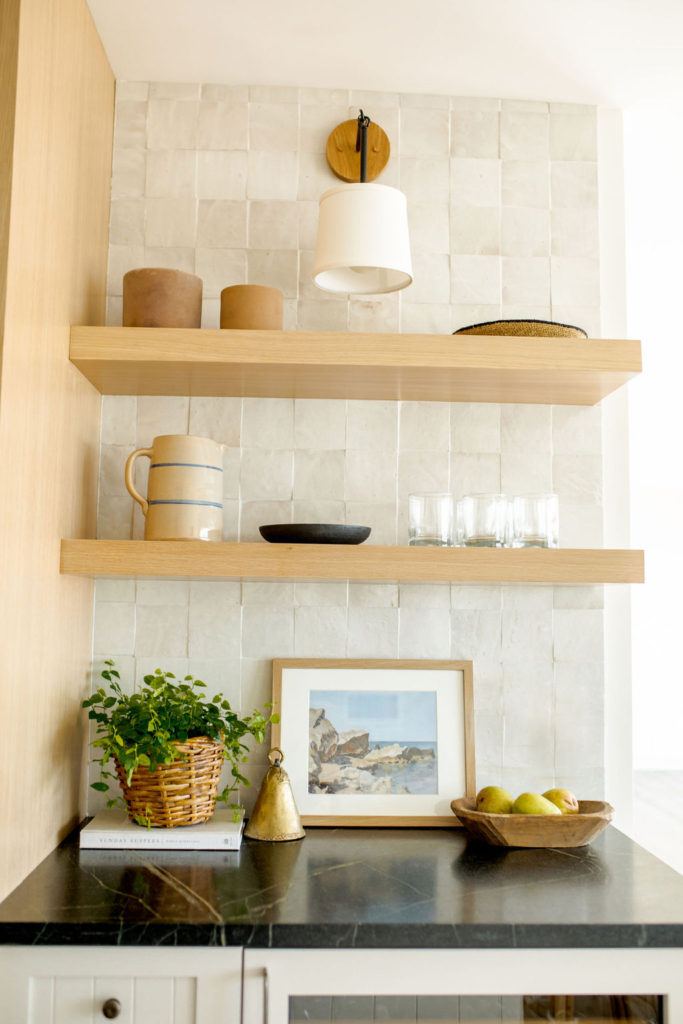 We are in love with that kitchen, especially the range! Talk to us about how you put that inviting yet functional space together…
Ah the range! It's just too cute. This kitchen was refreshing to design because it's really just for my client and nobody else. Less was definitely more with this one. We didn't need a massive island to seat 6, a hidden appliance garage, etc. It's the quintessential beach cottage kitchen, no frills necessary.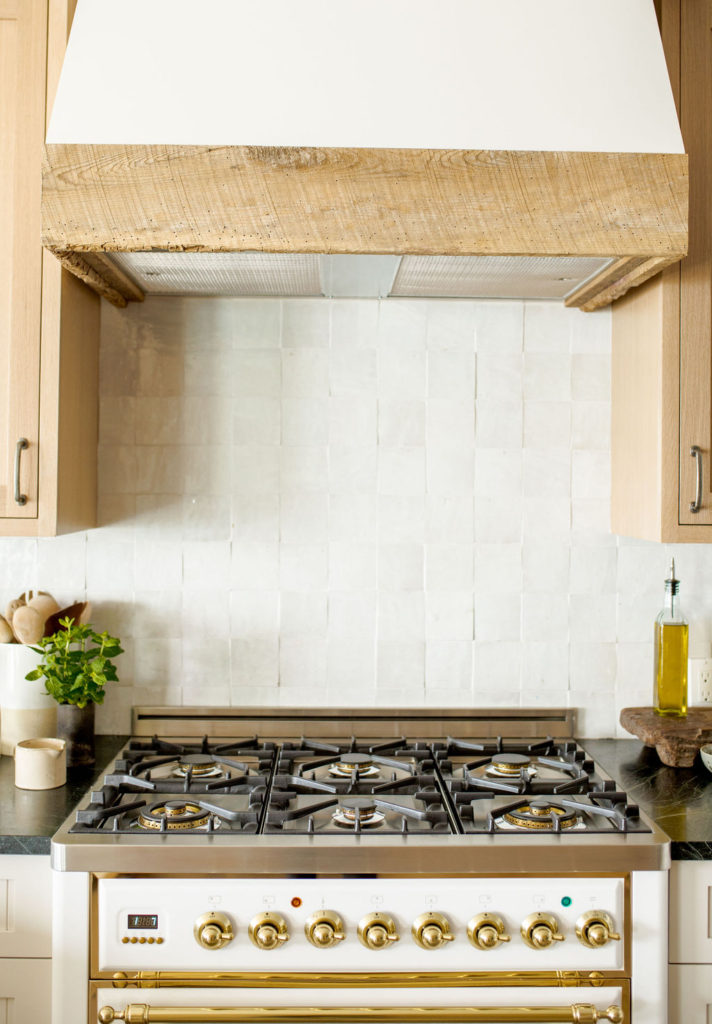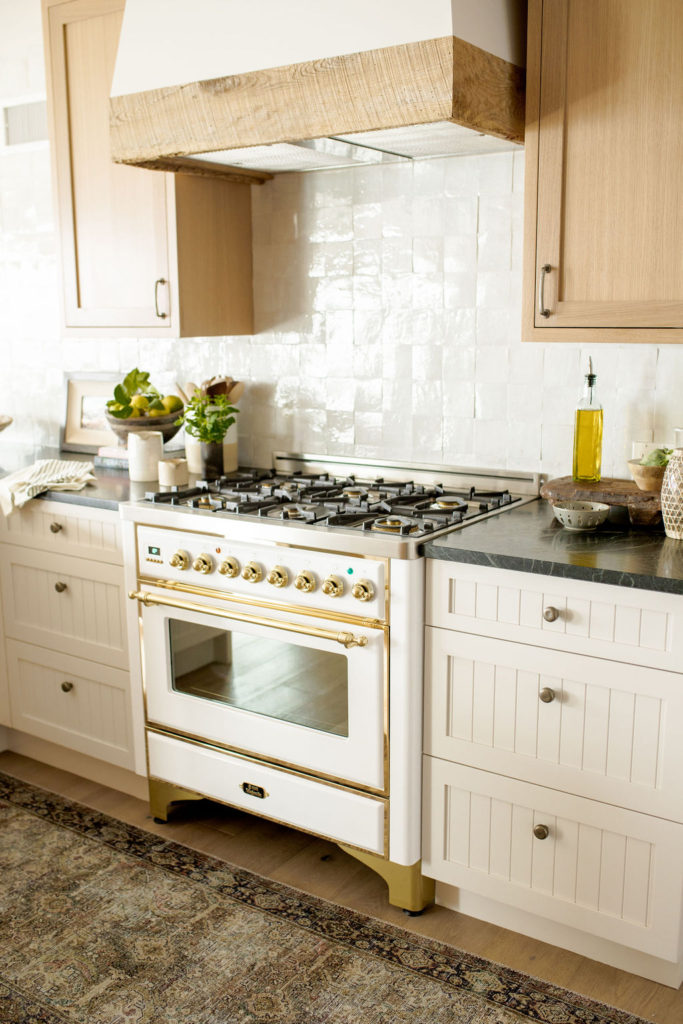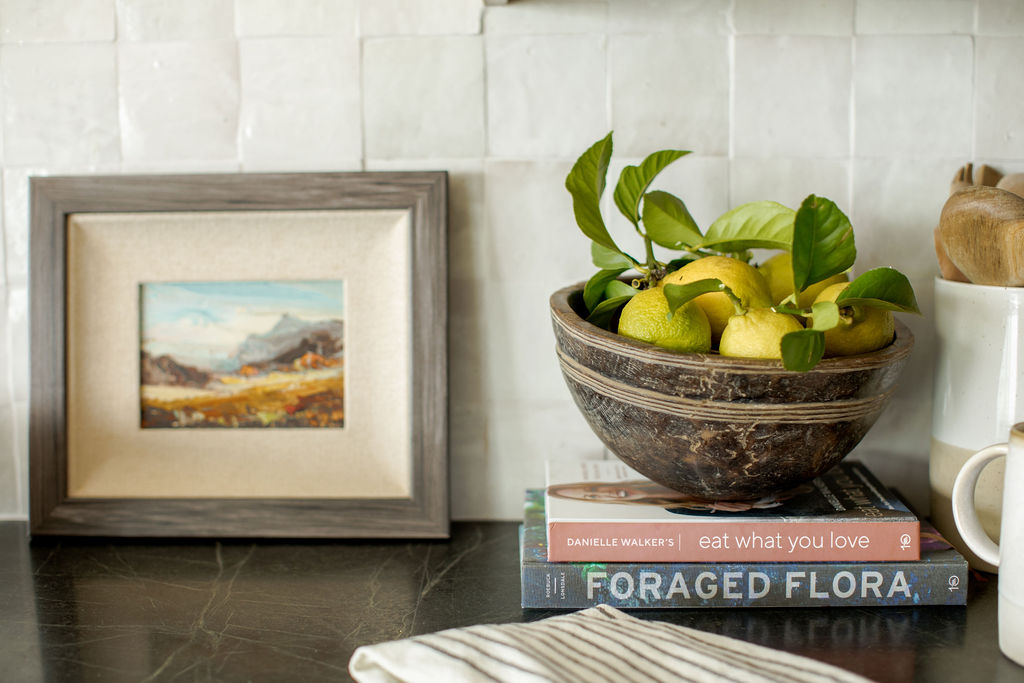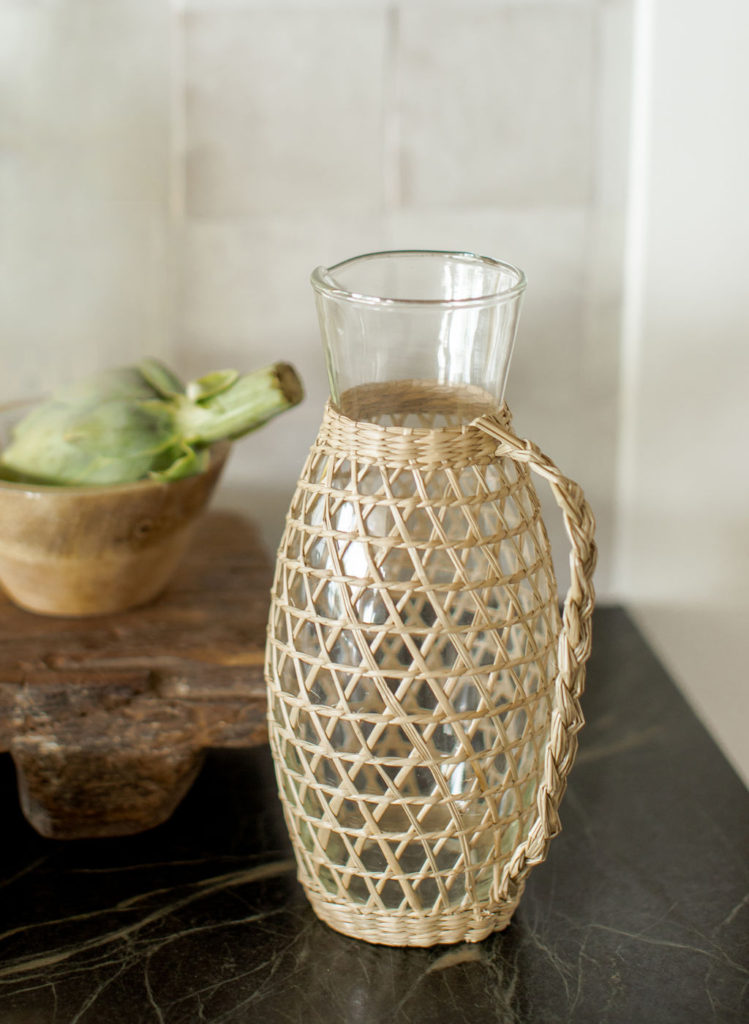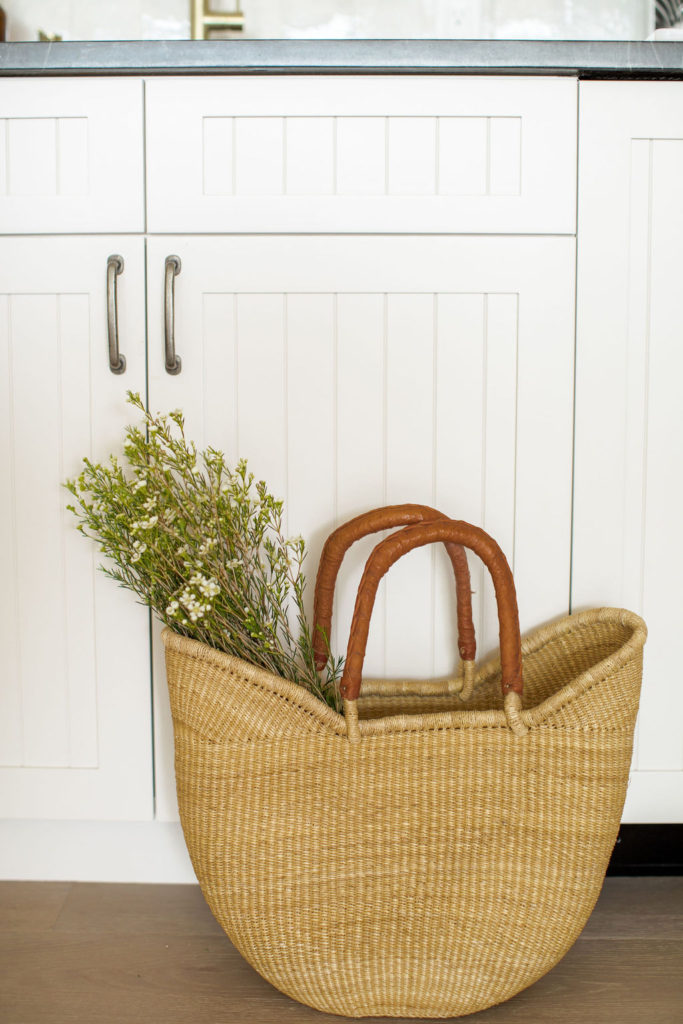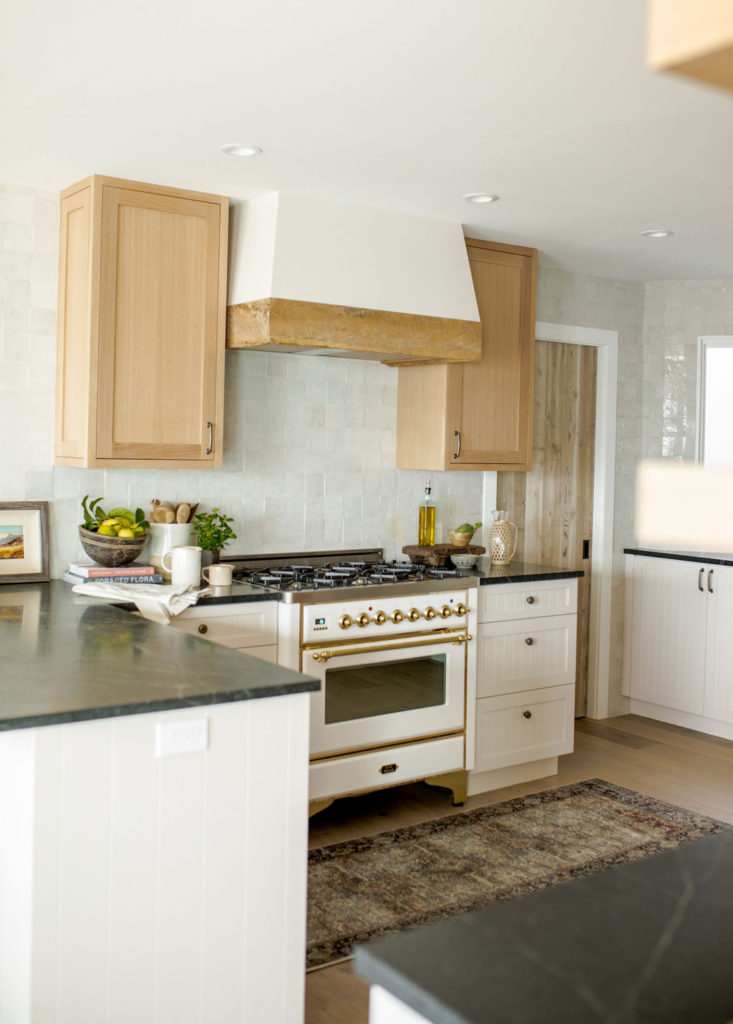 What is your favorite room in this home?
The dining room! Wait… Master bath. Also mildly obsessed with the stairwell. I can't pick just one!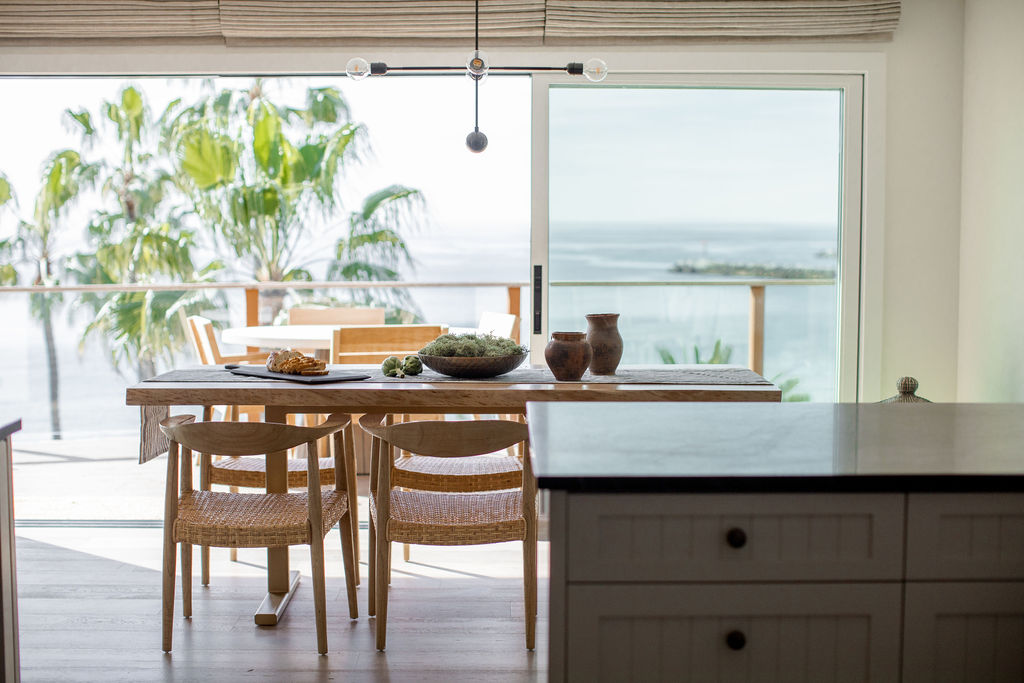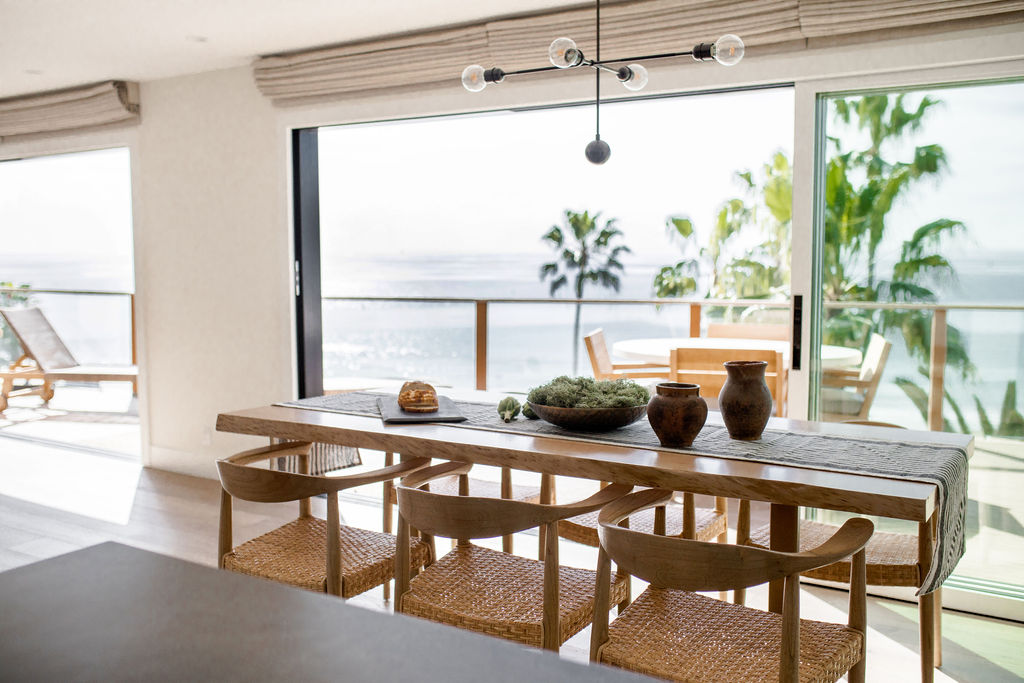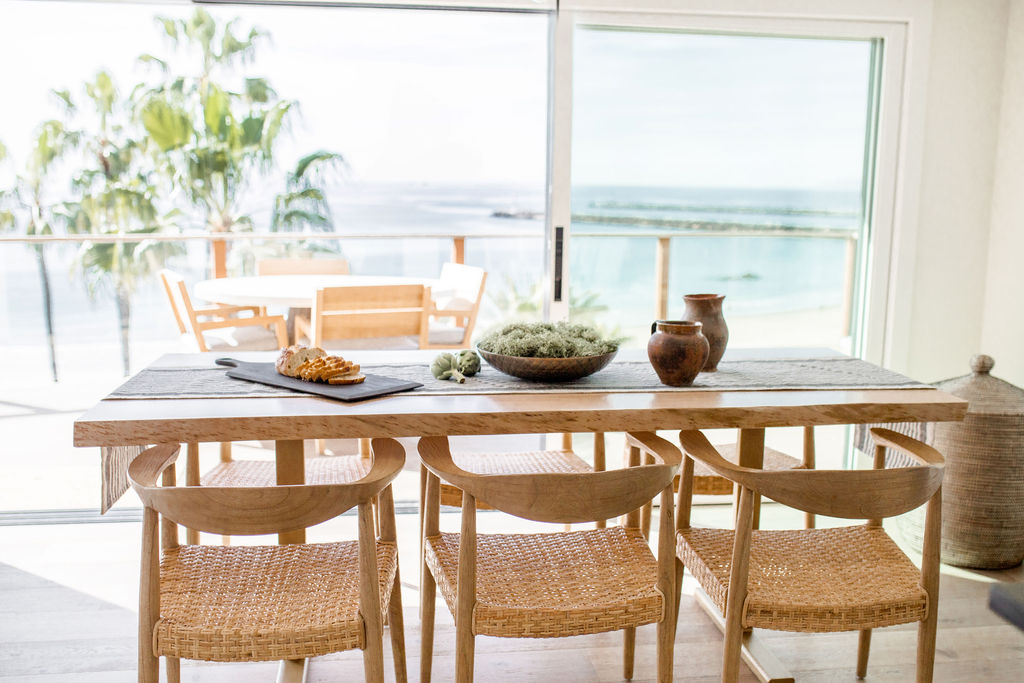 What is your process when designing a home?
It varies with each home and is based on the clients wants and needs. With this project, this is her dream home and she wanted a relaxing environment without a lot of fuss. So we brought in neutral tones and textures and played with the palette that can also be seen just looking out the back door. Mother Nature really knows what she's doing!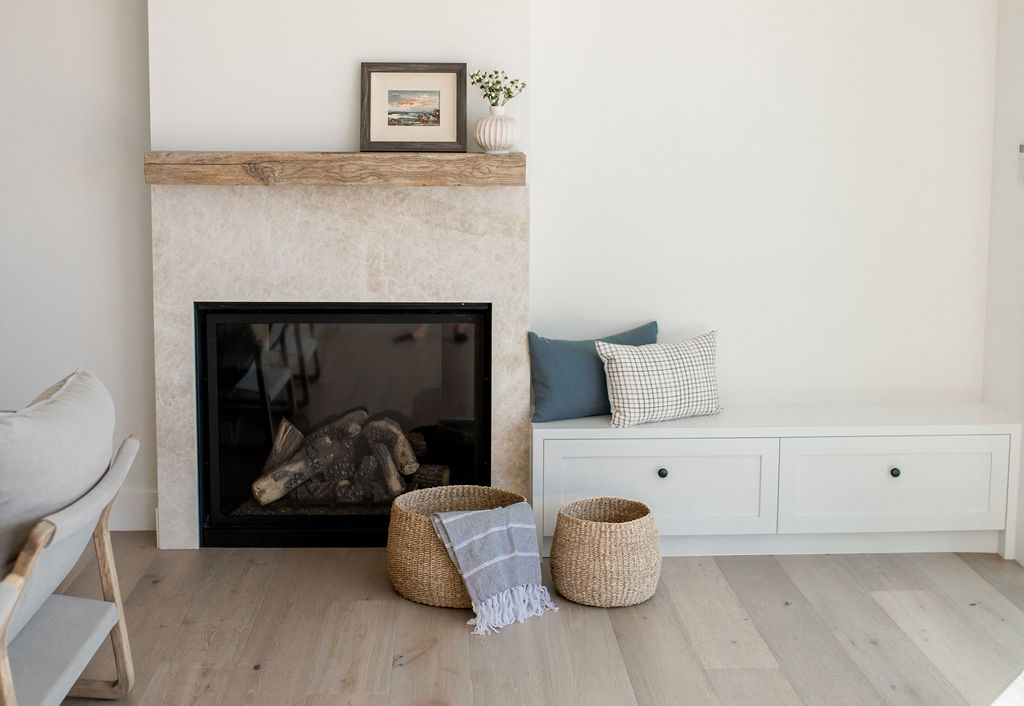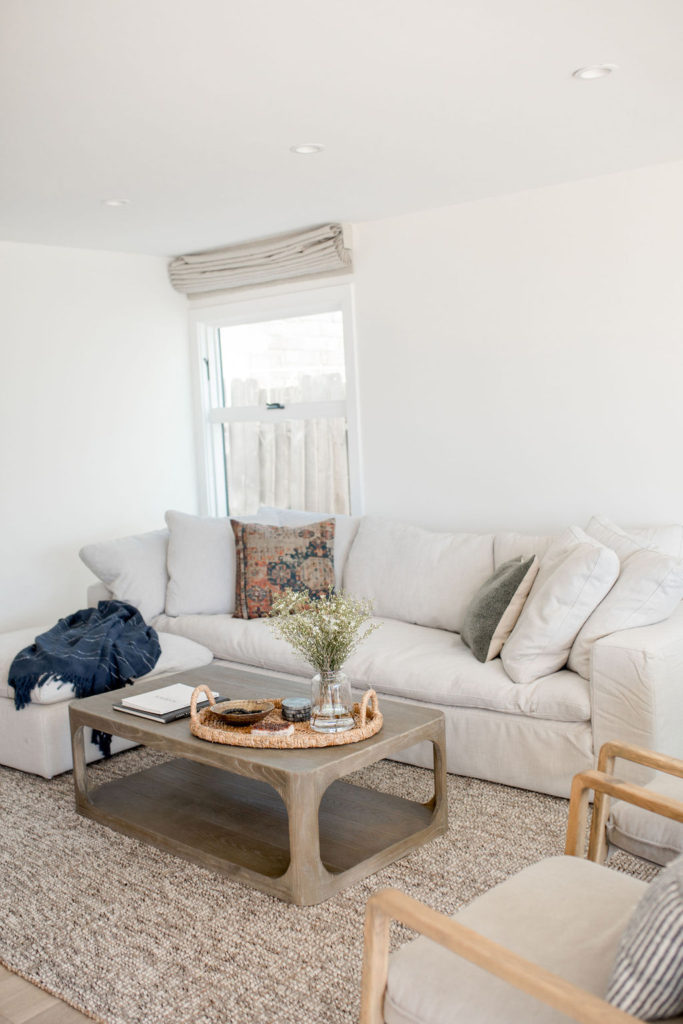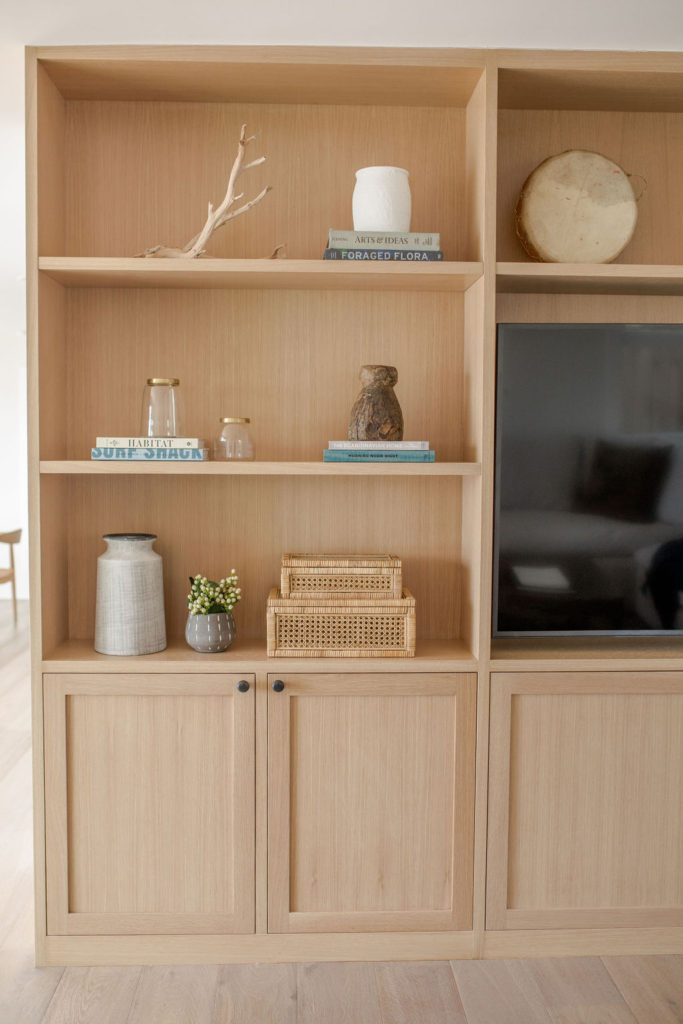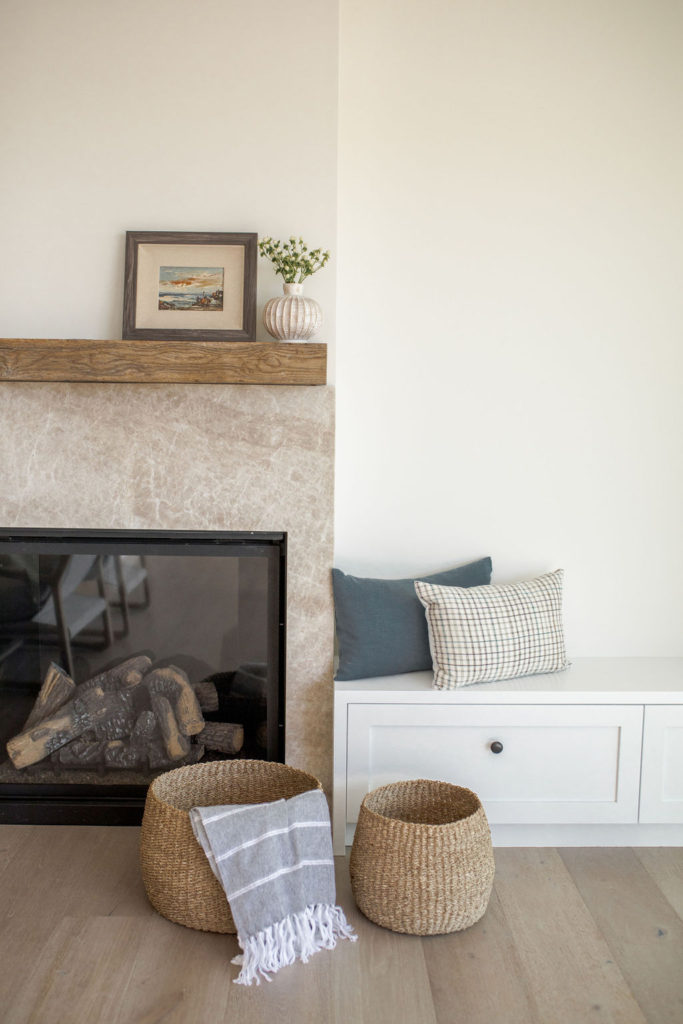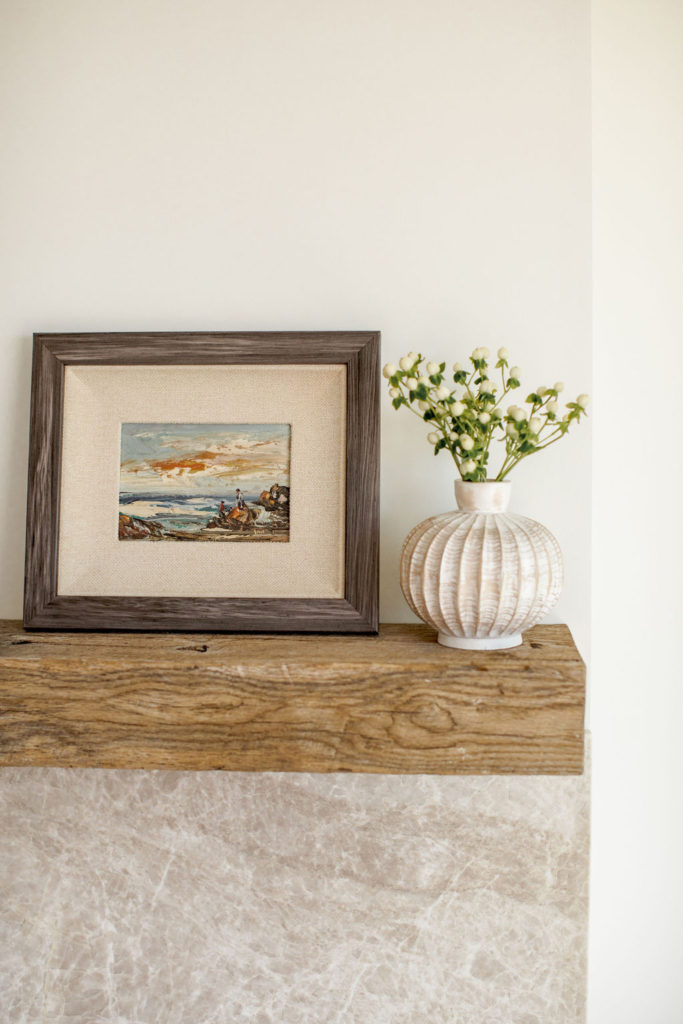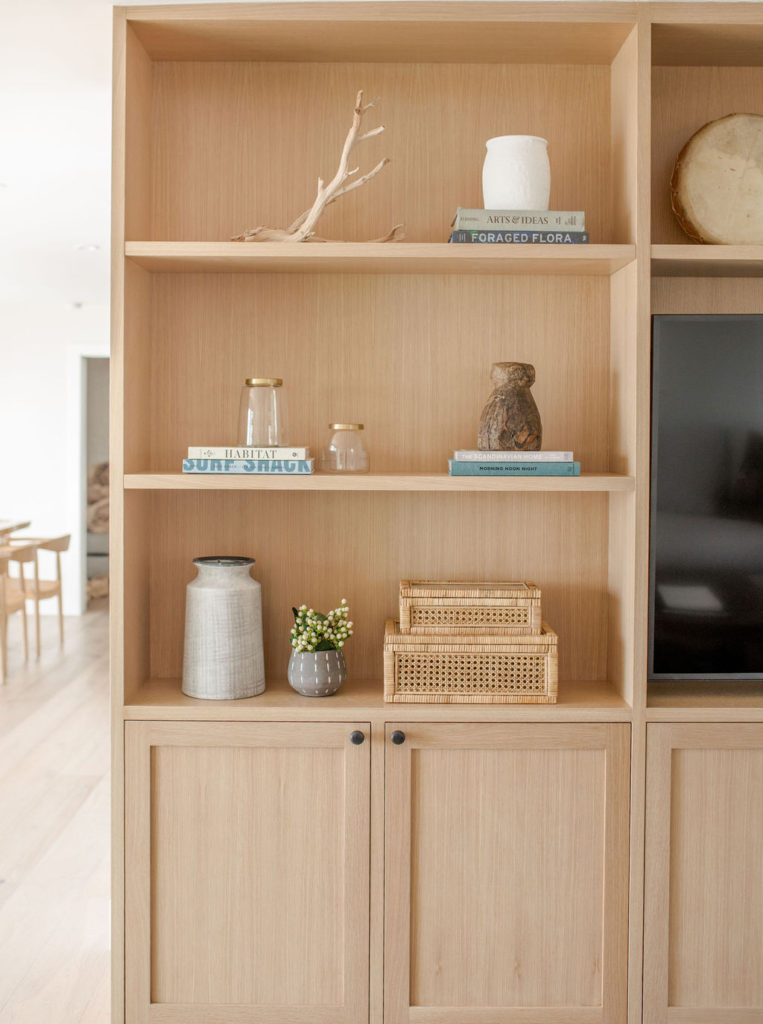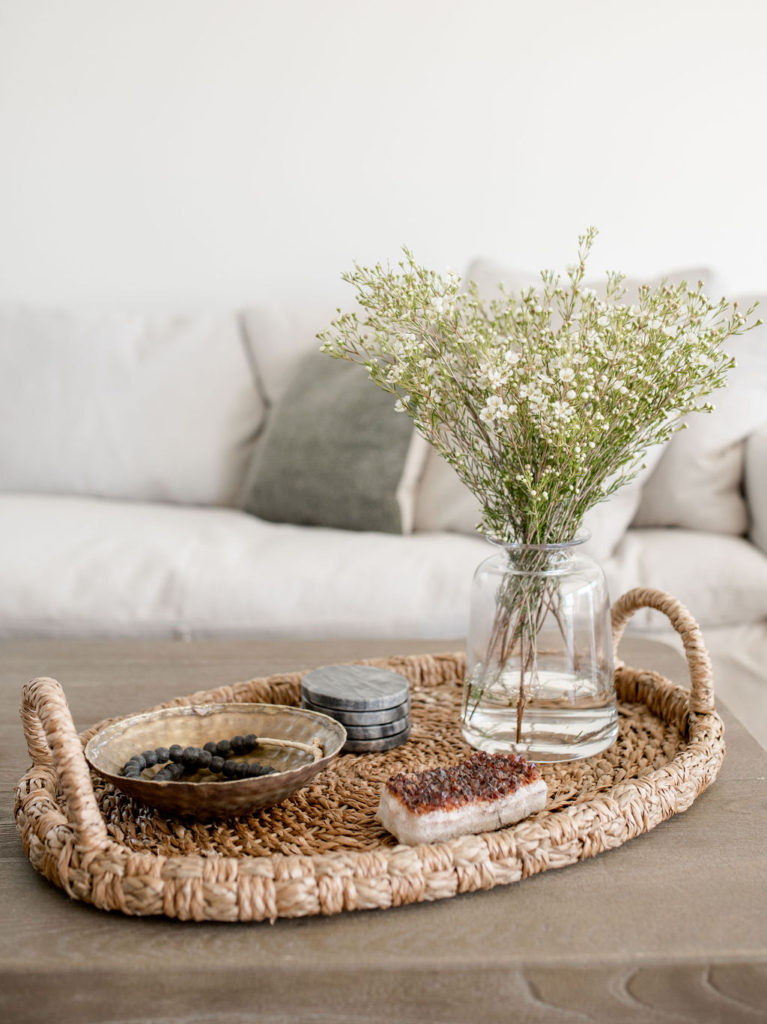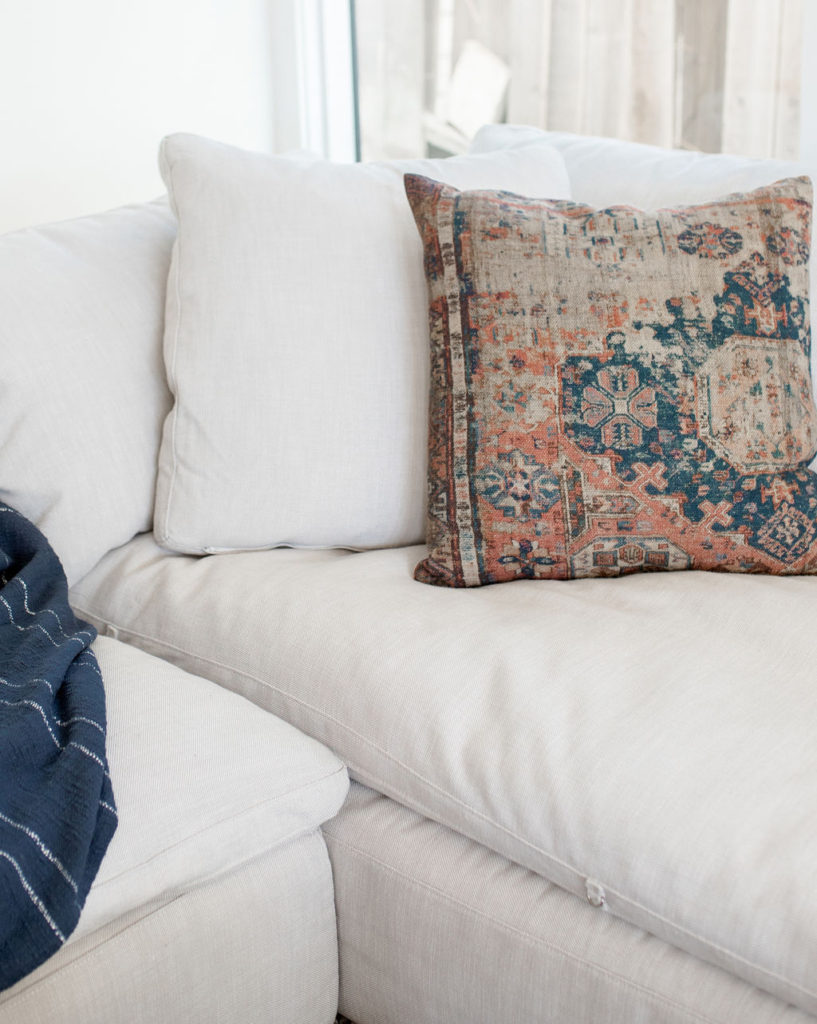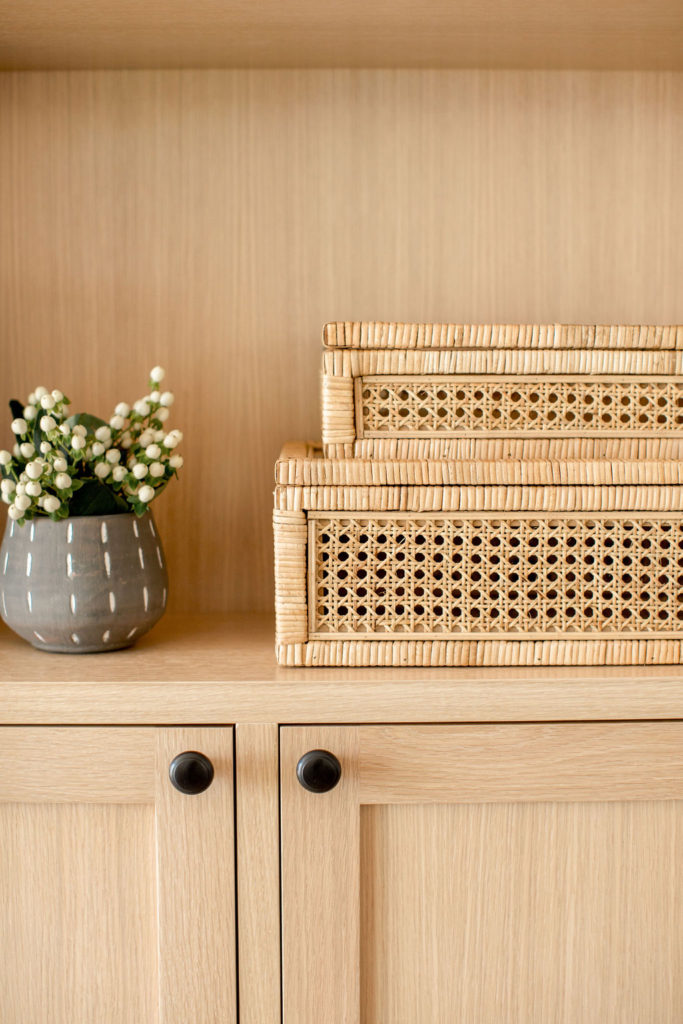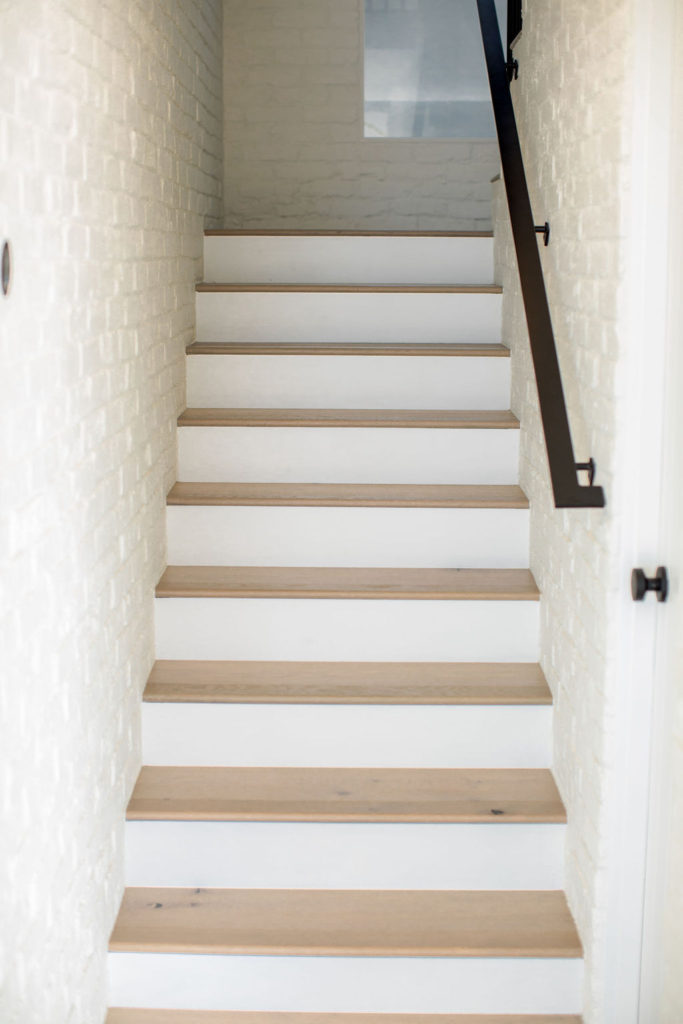 There are so many thoughtful pieces through-out this house, talk to us about finding and selecting each of them…
I think my favorite is the front door. It really sets the tone for the home. From the reclaimed barn wood to the gem-shaped door handle, it's just something special! We also focused on textures, continual shapes, and lines in each room as well, to give the feeling of stability when walking throughout the home.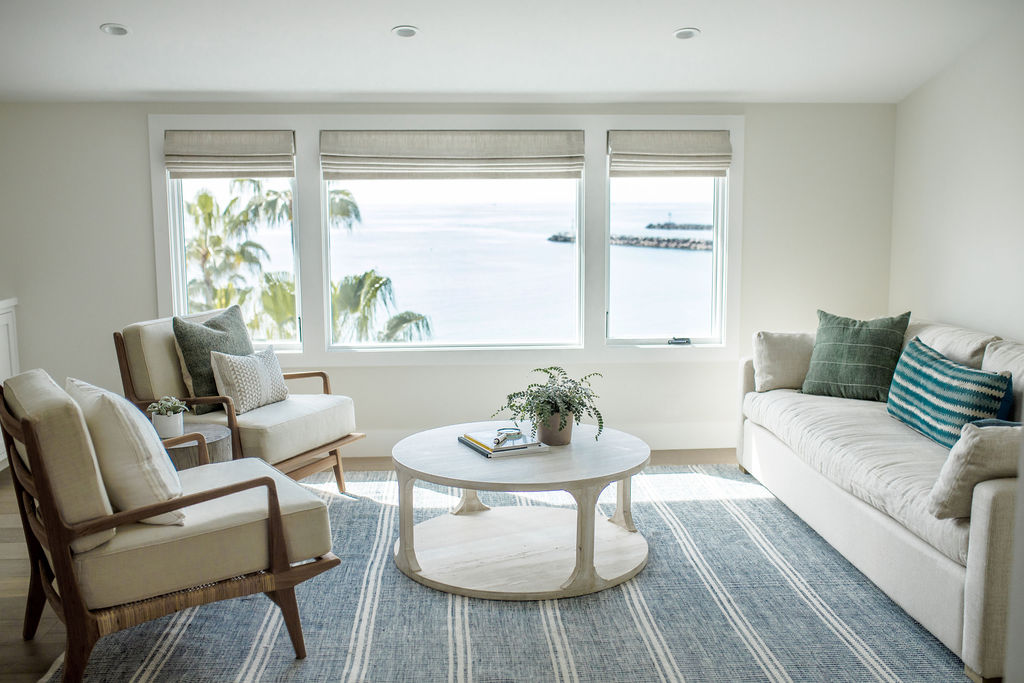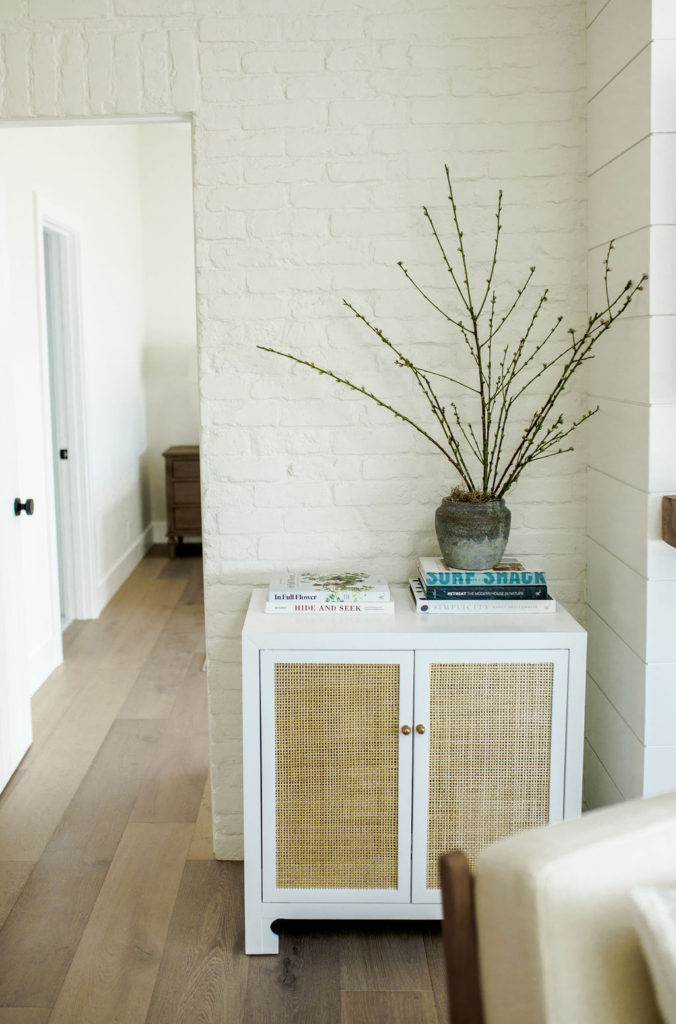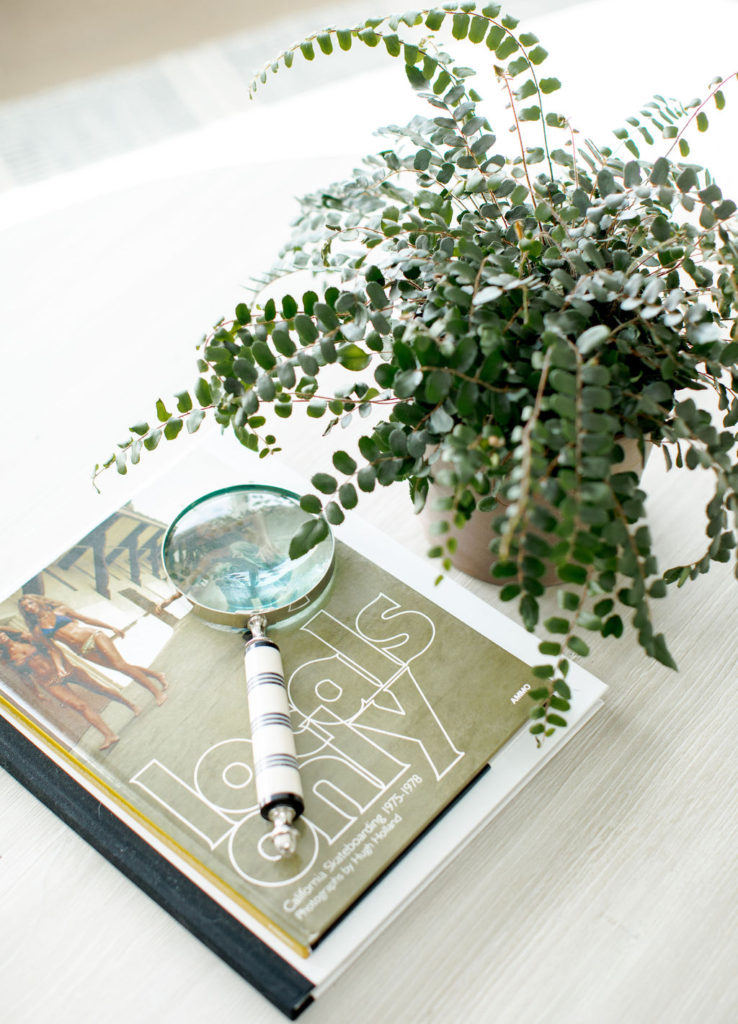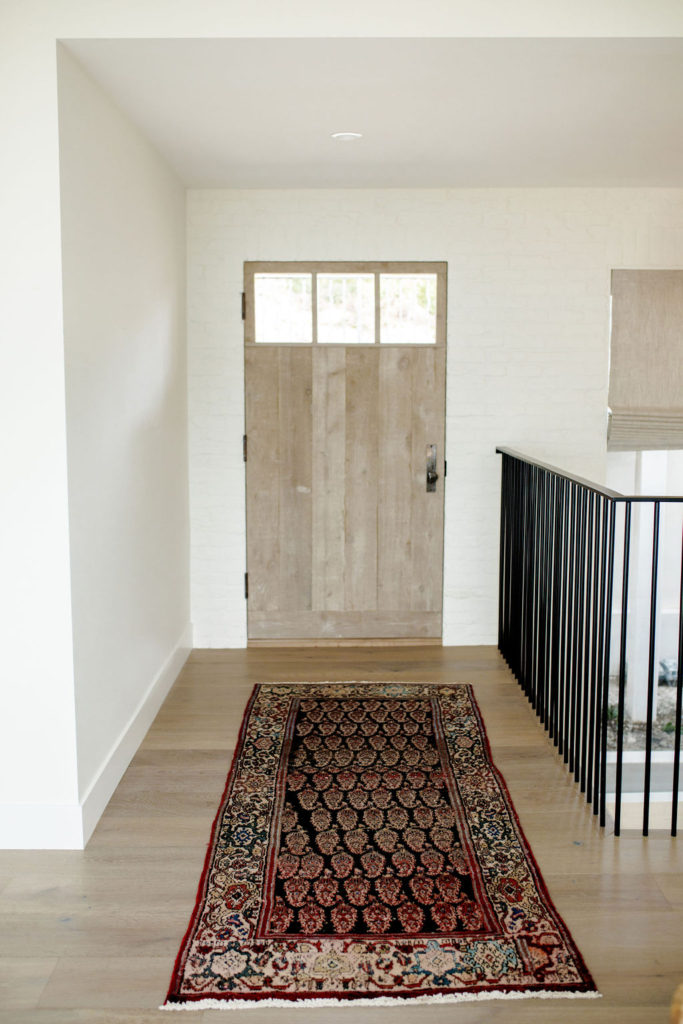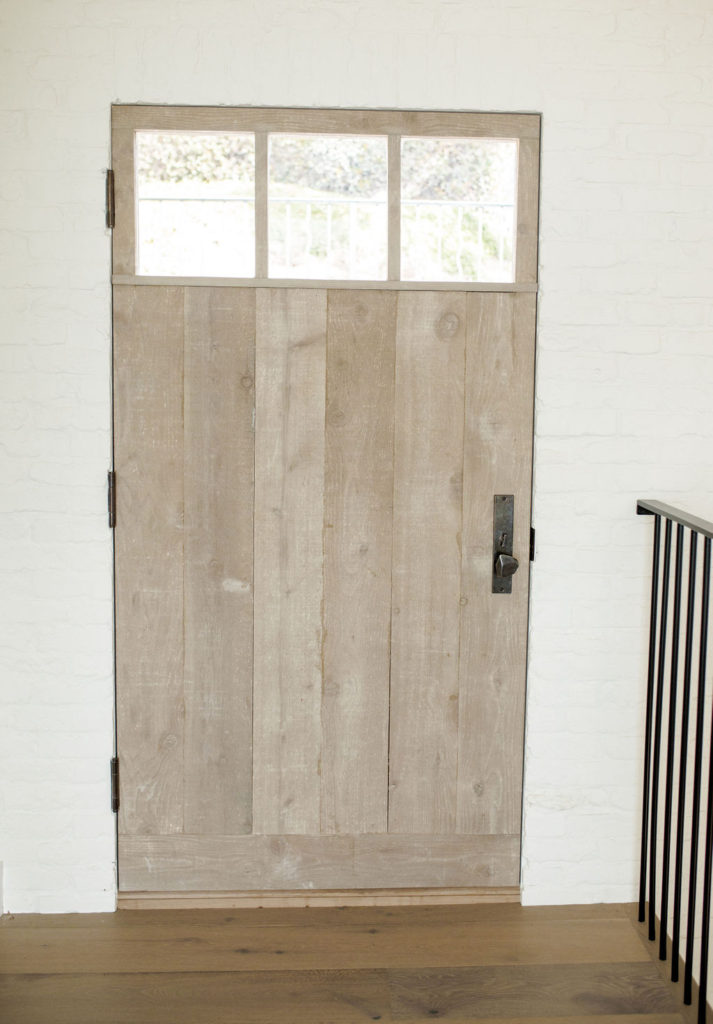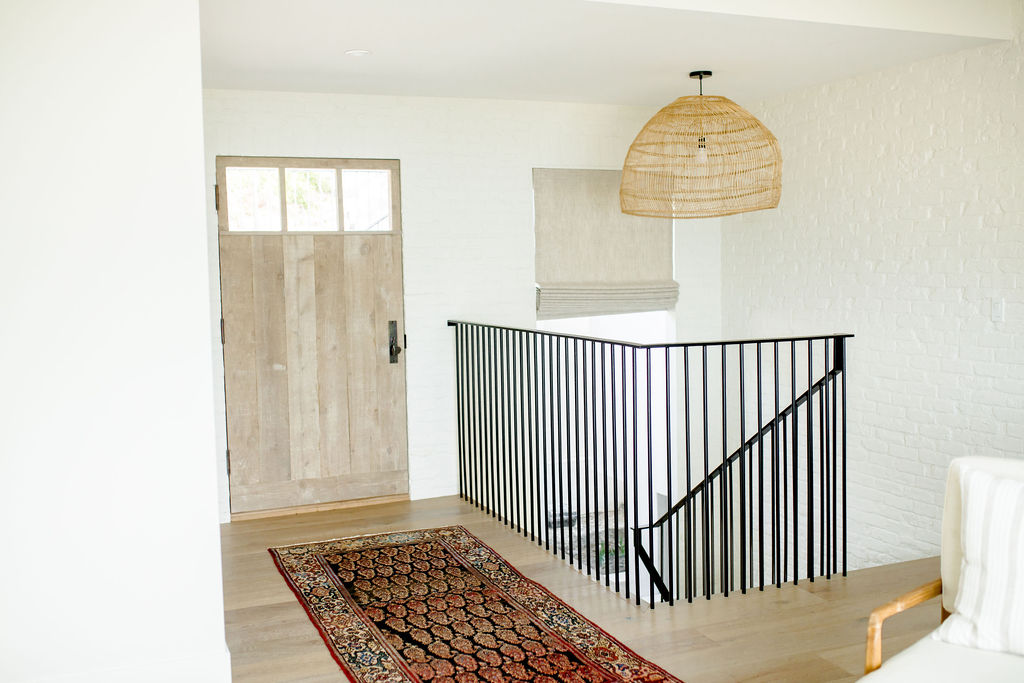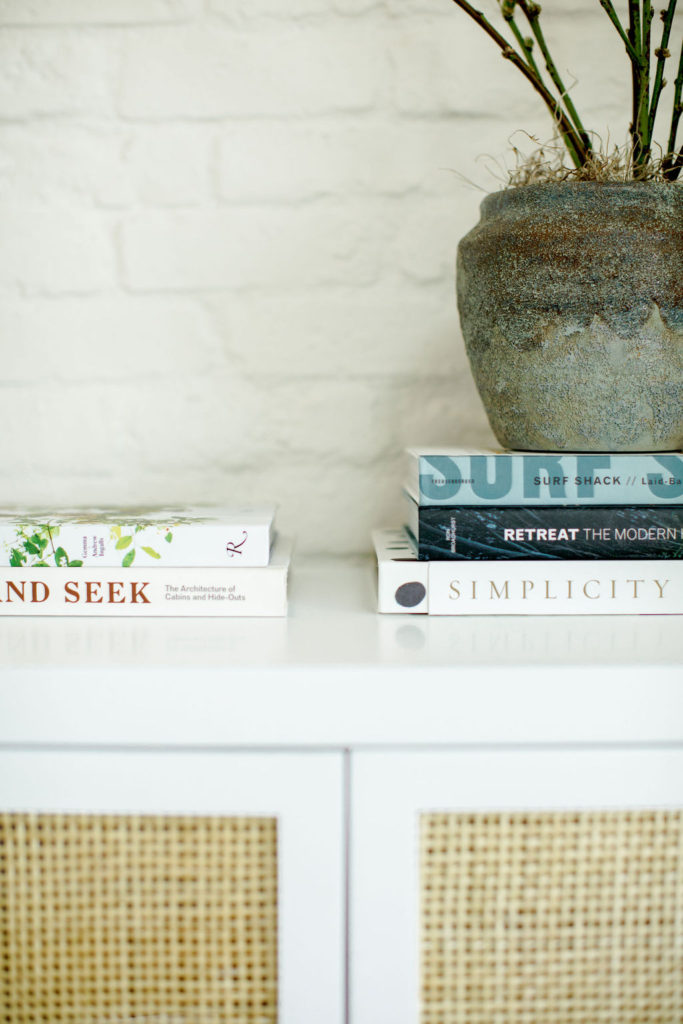 The pop of color with that bathroom tile is so fun! How do you add color into a home so perfectly?
As relaxing as we wanted the vibe to be, my client still wanted to have a bit of fun so we brought in color to the guest bathrooms. Blue hues evoke a calming feeling so it still gives the feel she was looking for. It's a playful surprise that we love!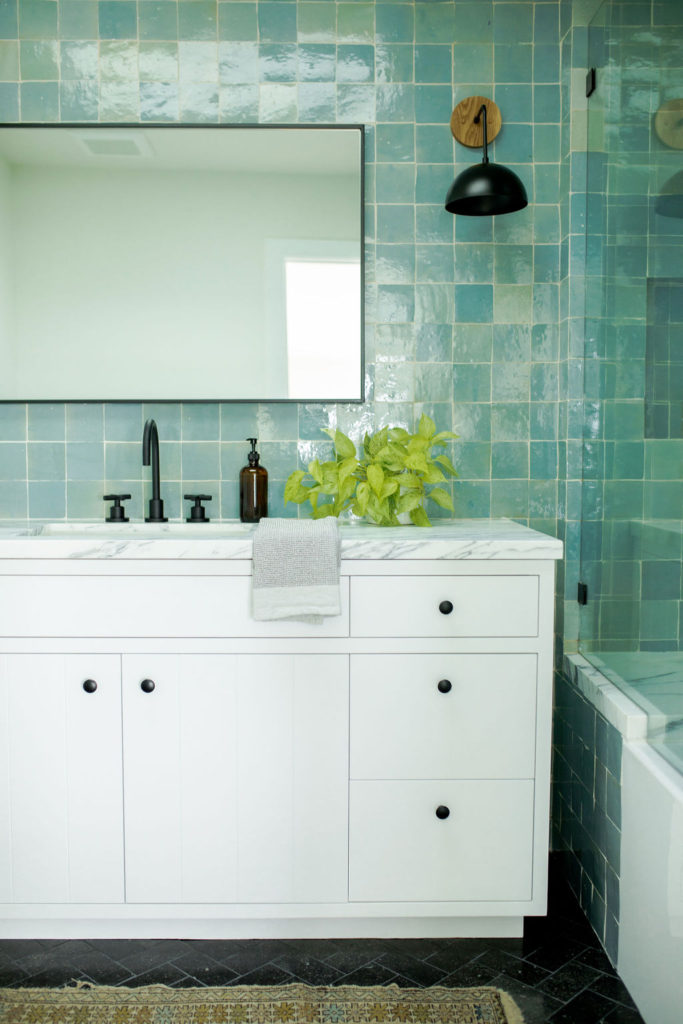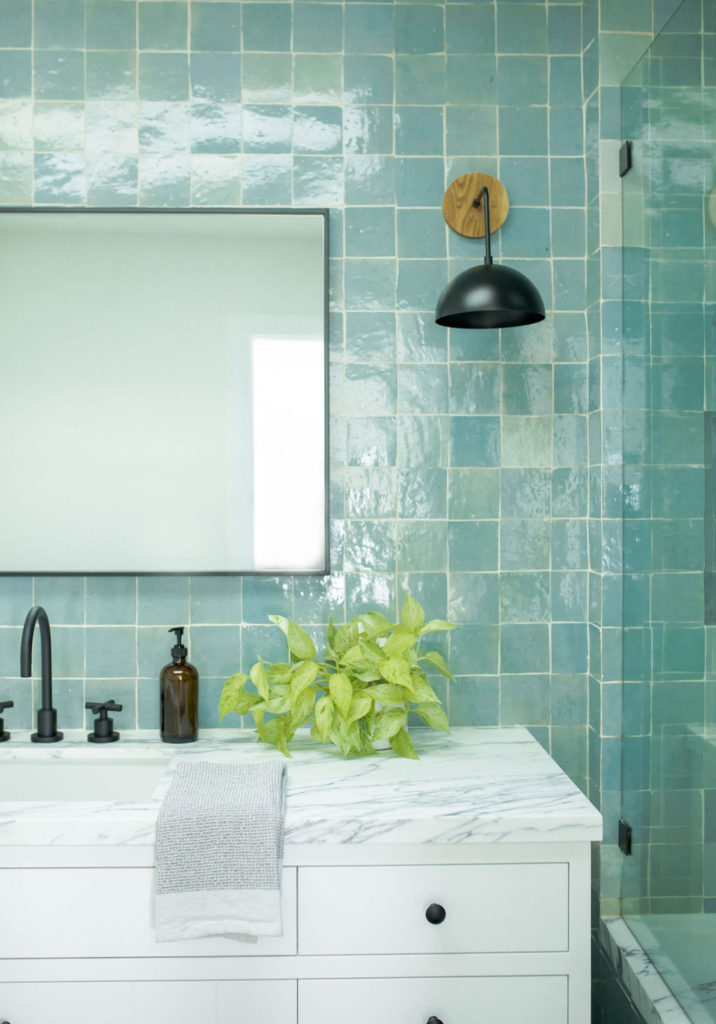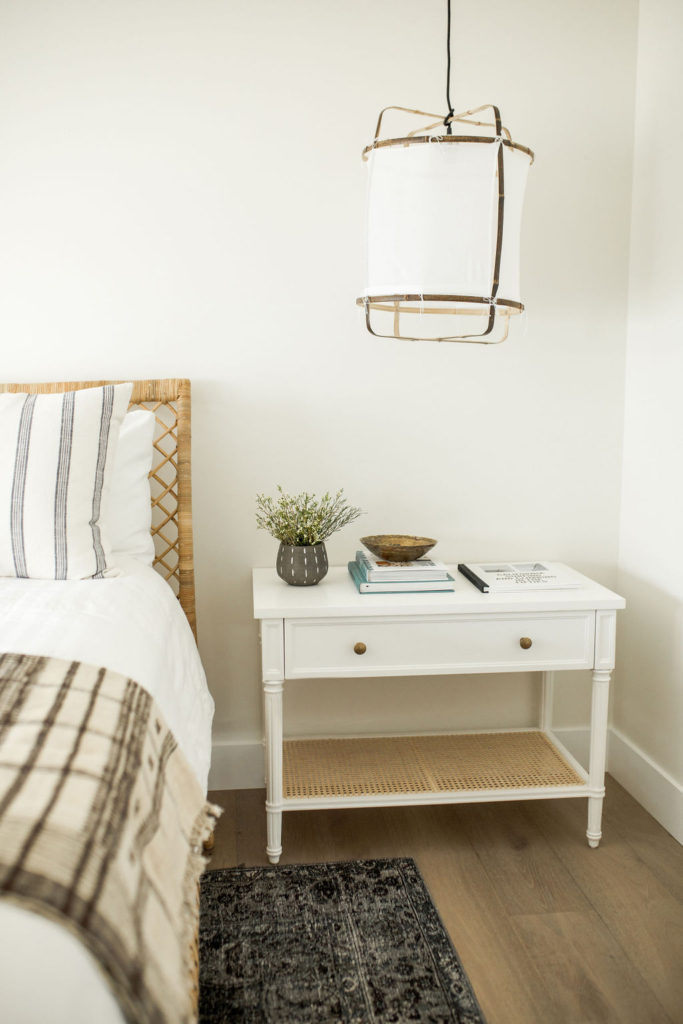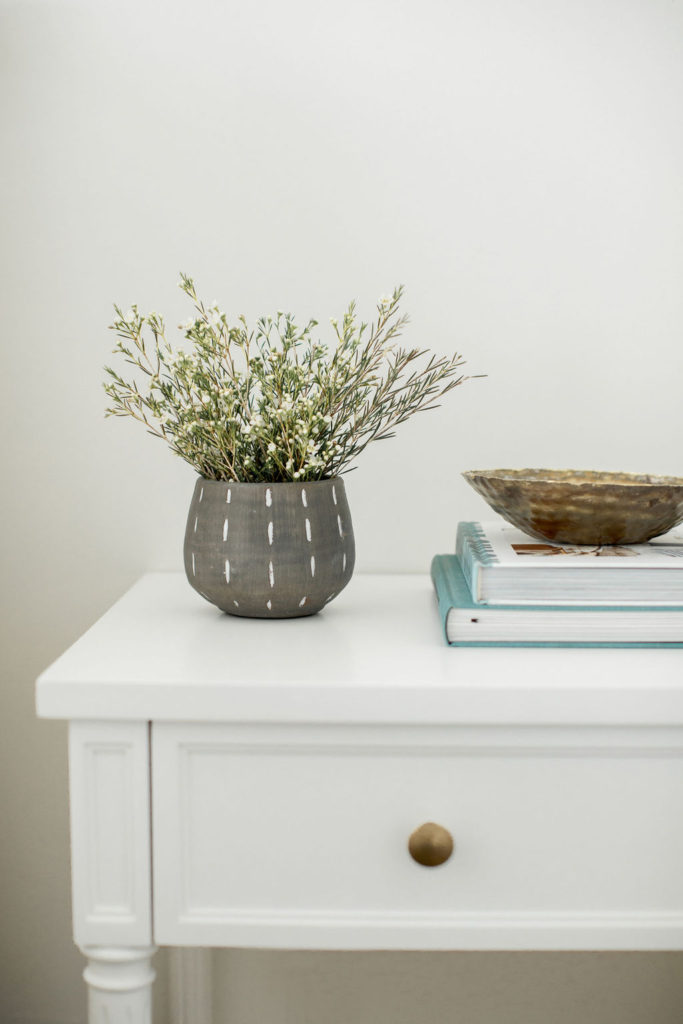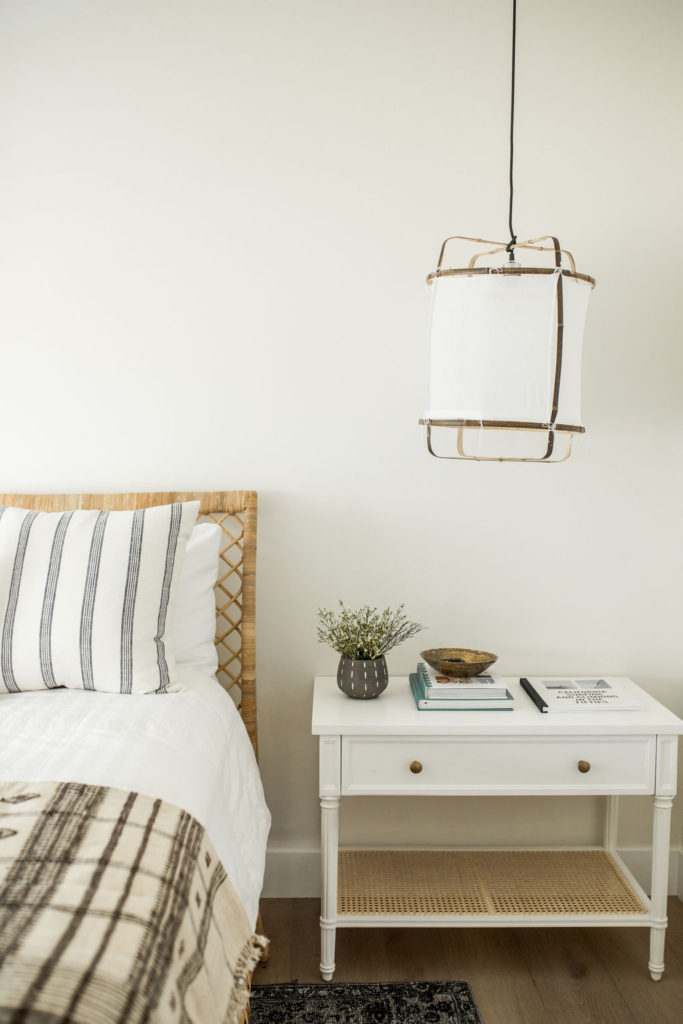 What is your next project?
Currently working on a few, but I would have to say I am most excited about a Spanish Modern in the works!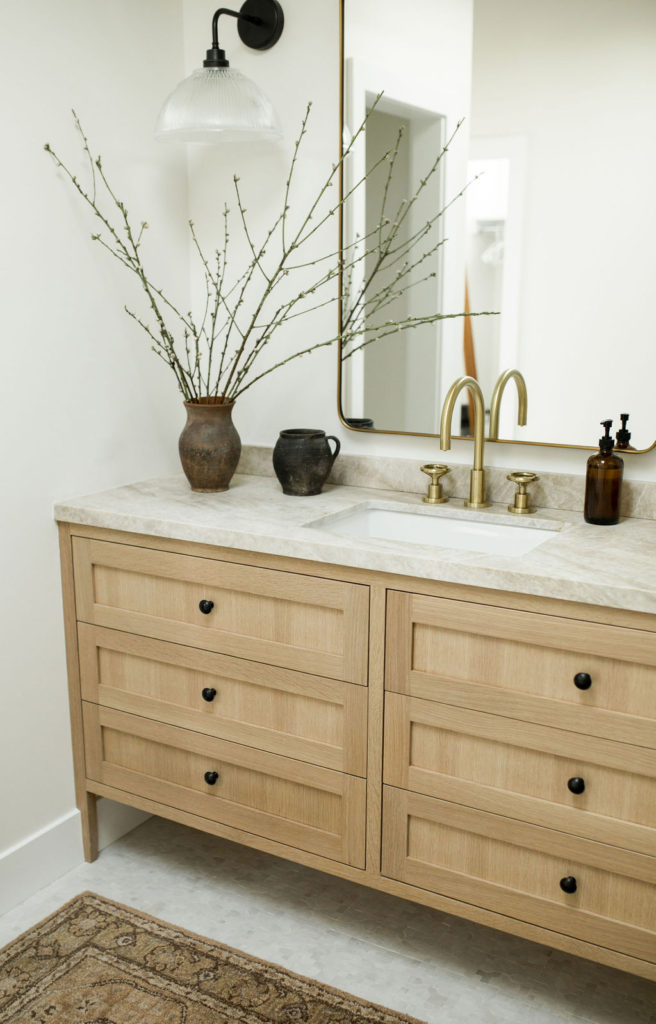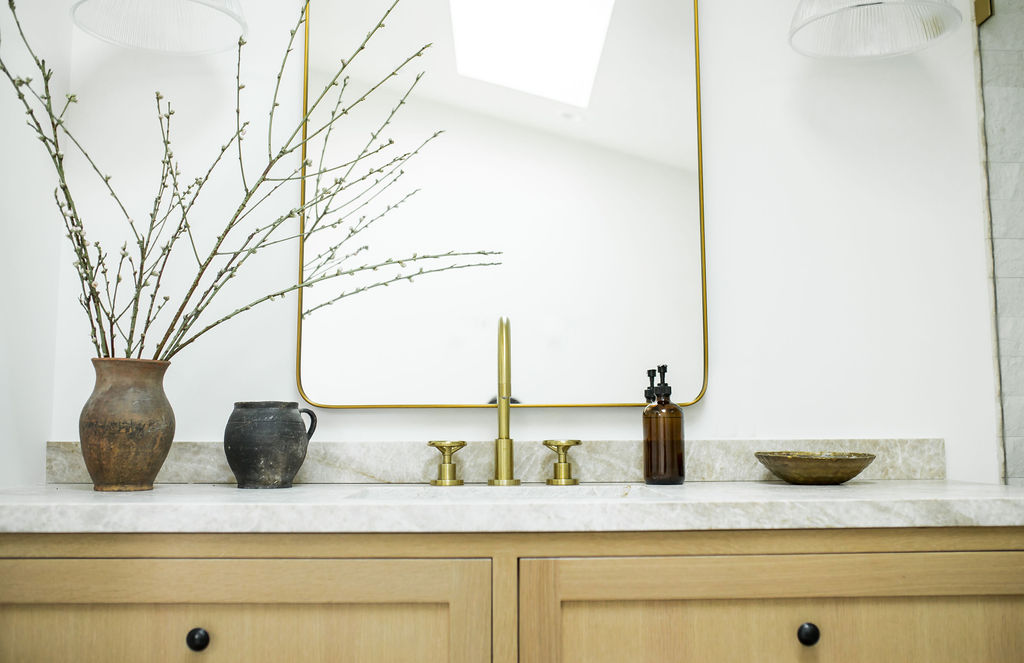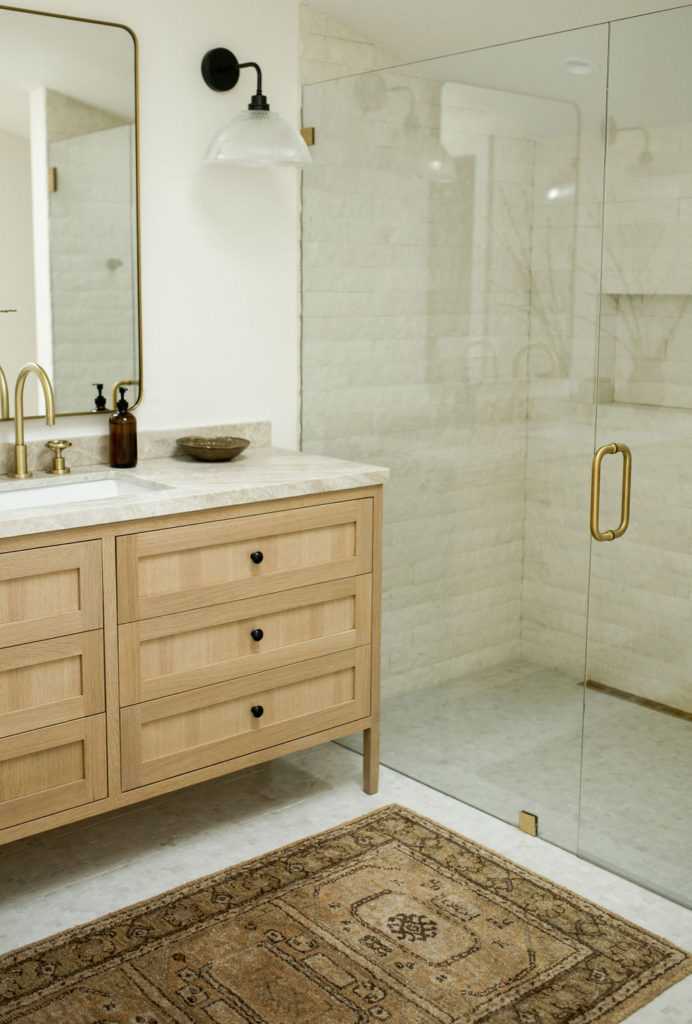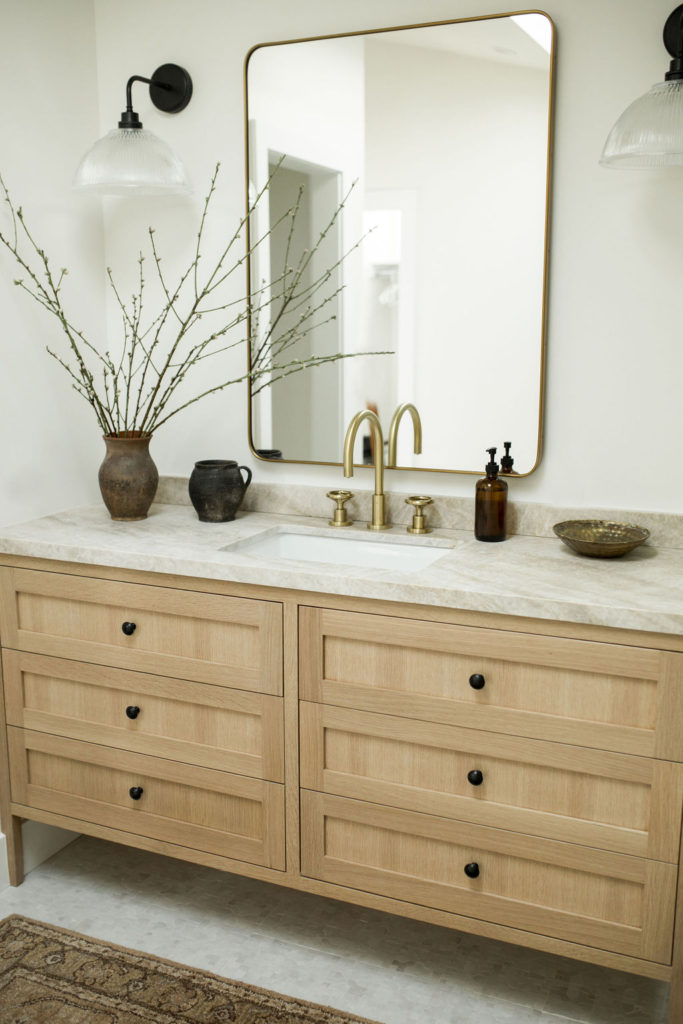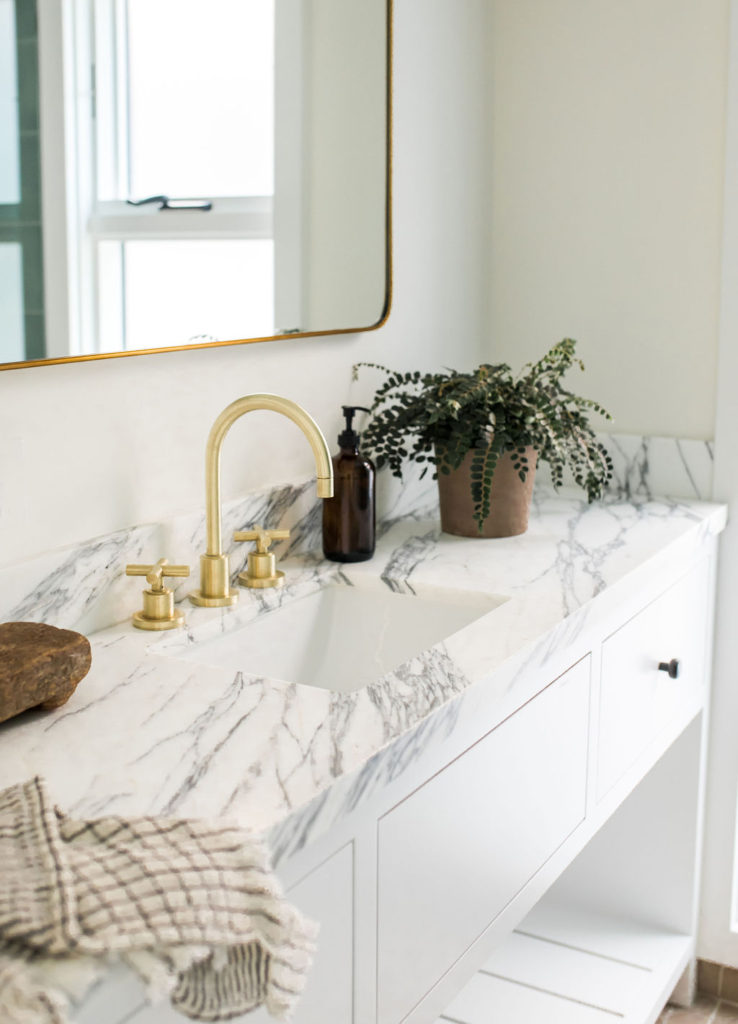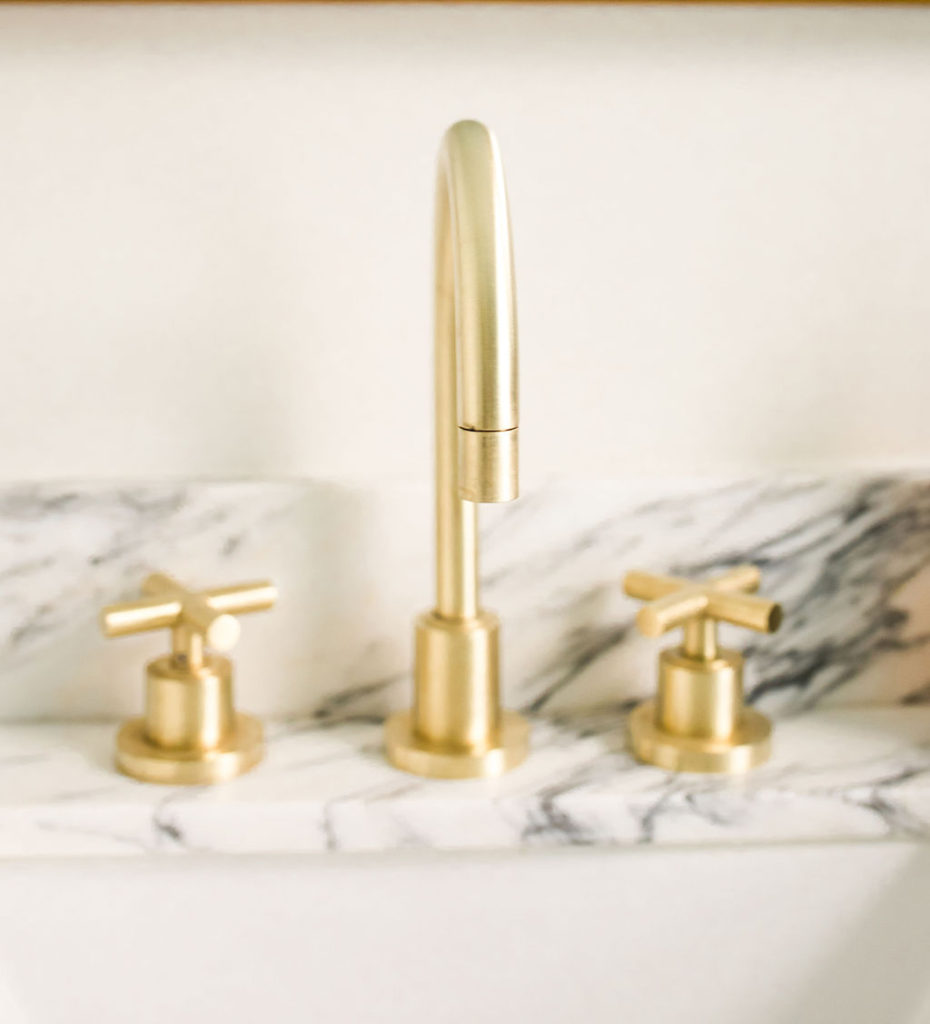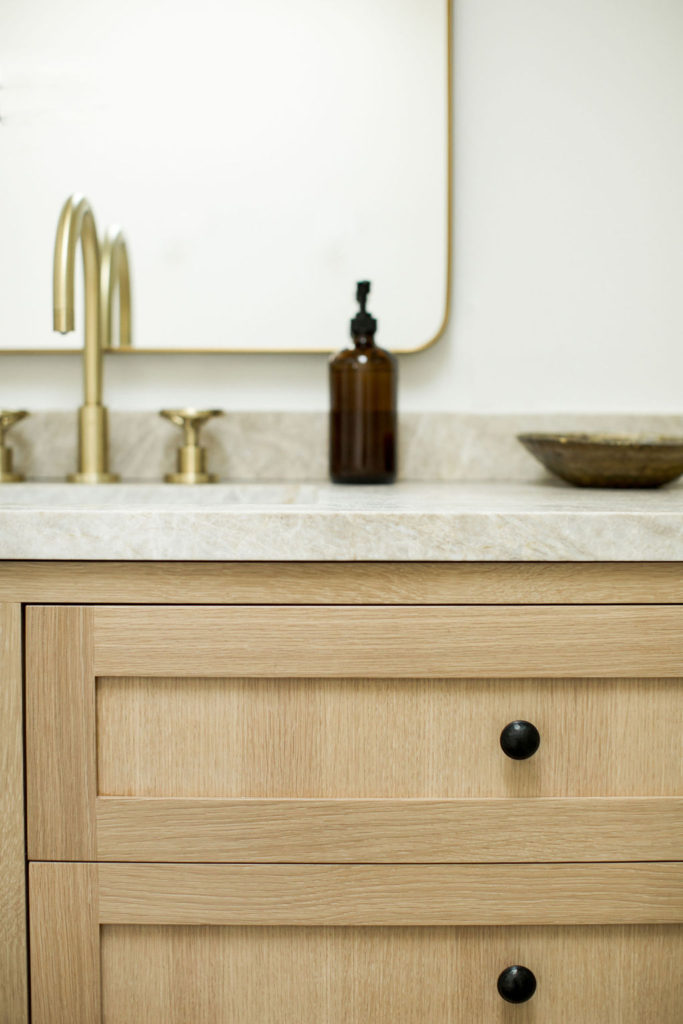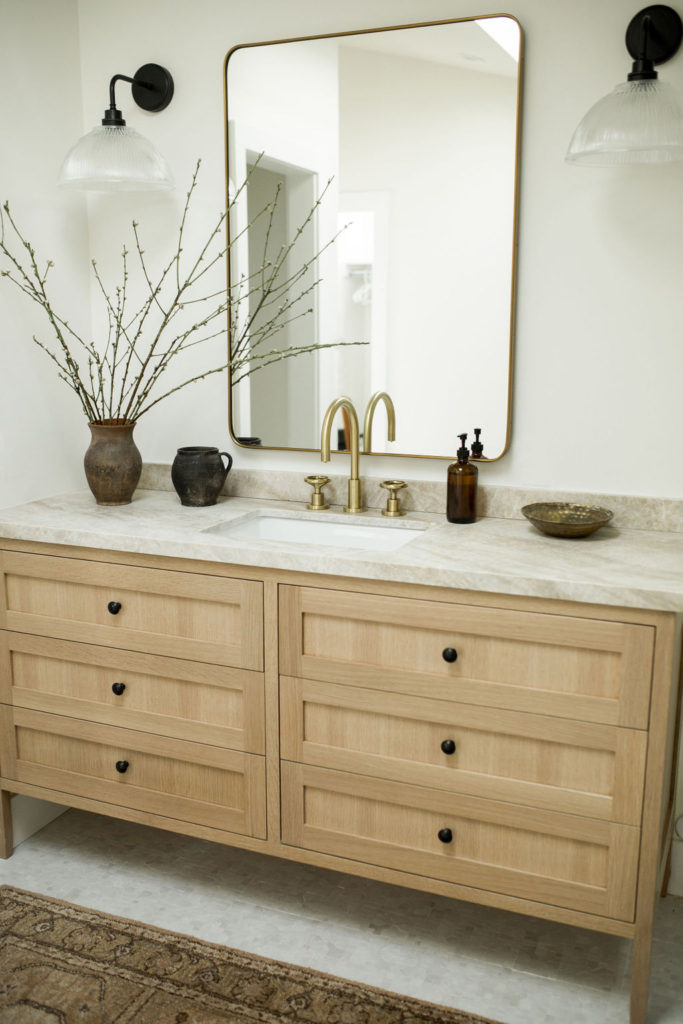 Again, if you'd like to learn more about Victoria or shop a few of her hand-picked vintage finds head to Forehan Home. We can't wait to see what this talented lady does next!
xx
Jacquelyn