Today I'm sharing another sweet party we got to plan and design last Fall.  It was a special first birthday party to celebrate baby Blake!  Her mommy Kaitlin wanted there to be lots of pink for her and we succeeded!  Adding a few pops of yellow and pale orange I love how this one came out.  From the balloons, to the adorable pink chairs, down to the amazing desserts.  You will want to see this sweet backyard party and recreate it for the little lady in your life!  Keep scrolling to see more…
Photos by the talented Gillian Le Brun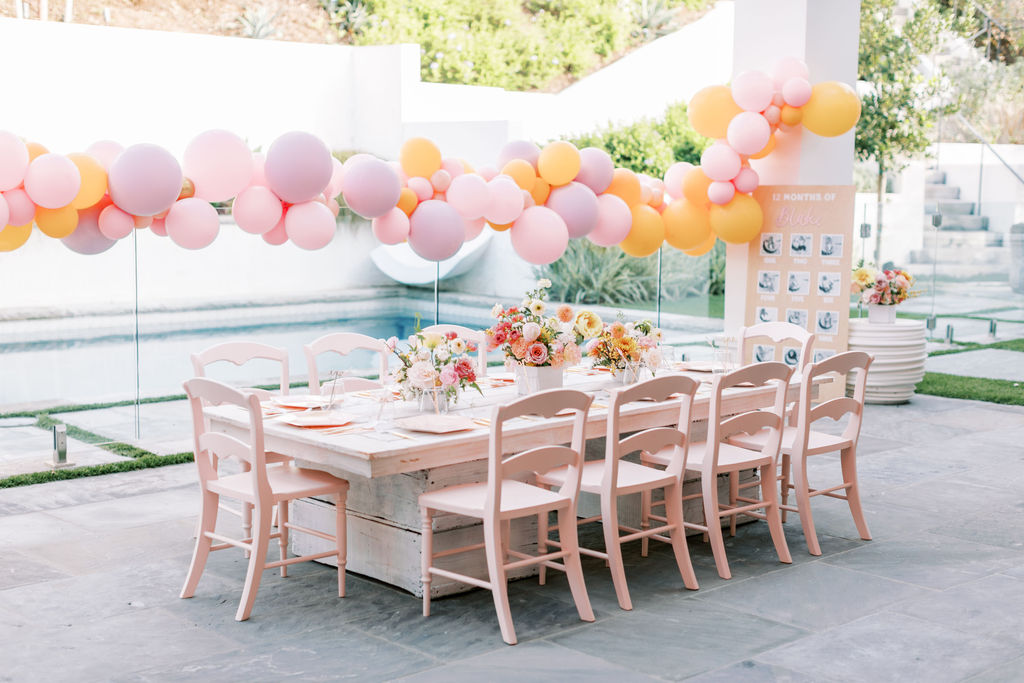 Talk about an entrance!  It's hard to make a home this beautiful look bad but I love the way The Pop Shop created such a statement piece right from the start.  That swag balloon hang was everything!!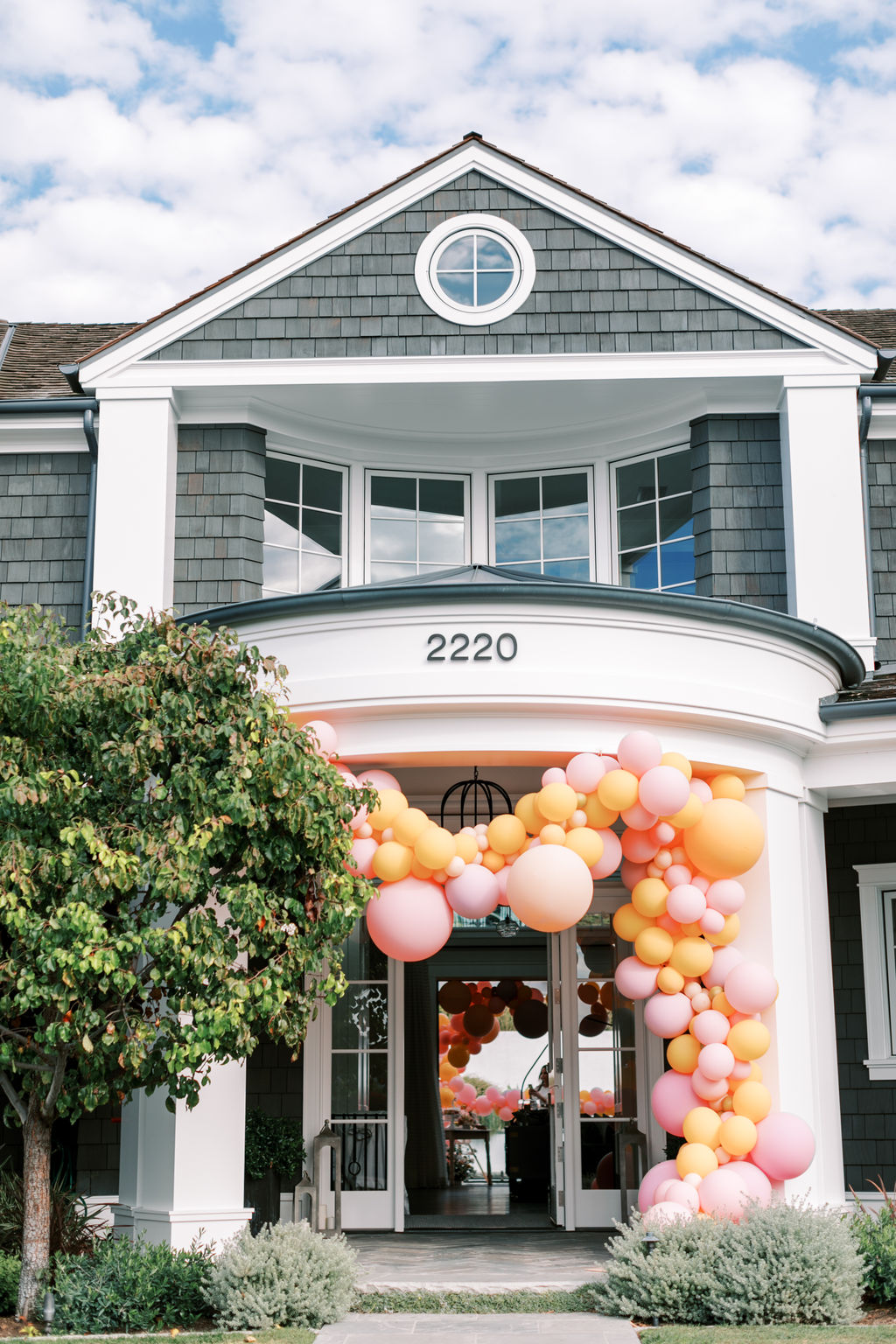 Let's get right to it!  We set a kid's table right off of the house in the backyard.  Our client's home has a very lovely outdoor/indoor situation so it was very spacious and Covid safe.  Everyone was mainly outside in their gorgeous backyard.  It was an open house allowing guests to come and go and not have a larger crowd at once.
For this cute kid's table we used our friends at Sweet Salvage Rental's new and growing kid's collection.  They just got these adorable pink chairs and I had to use them!  They paired perfectly with our balloons and tabletop situation!  I'm so excited about all of the cute kid's pieces she is getting in!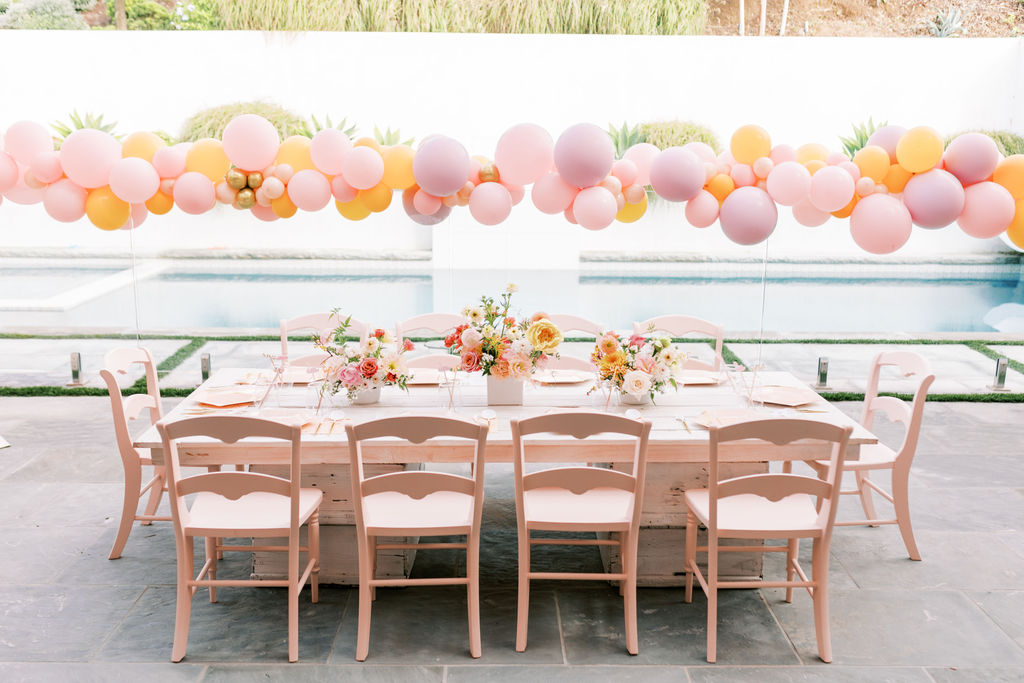 Balloons by The Pop Shop decked out this whole courtyard area!  And if you love balloons like us, well, it was a dream!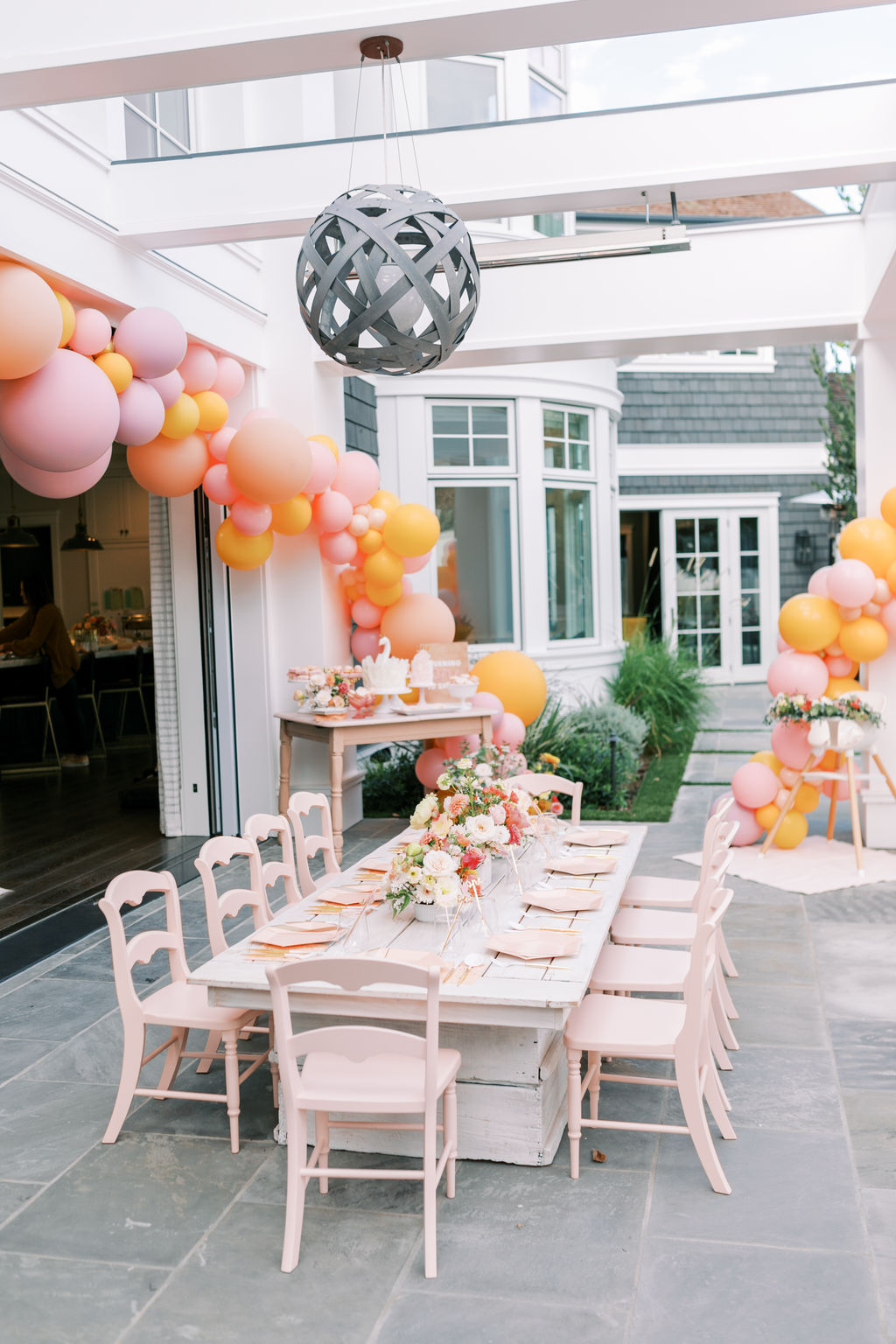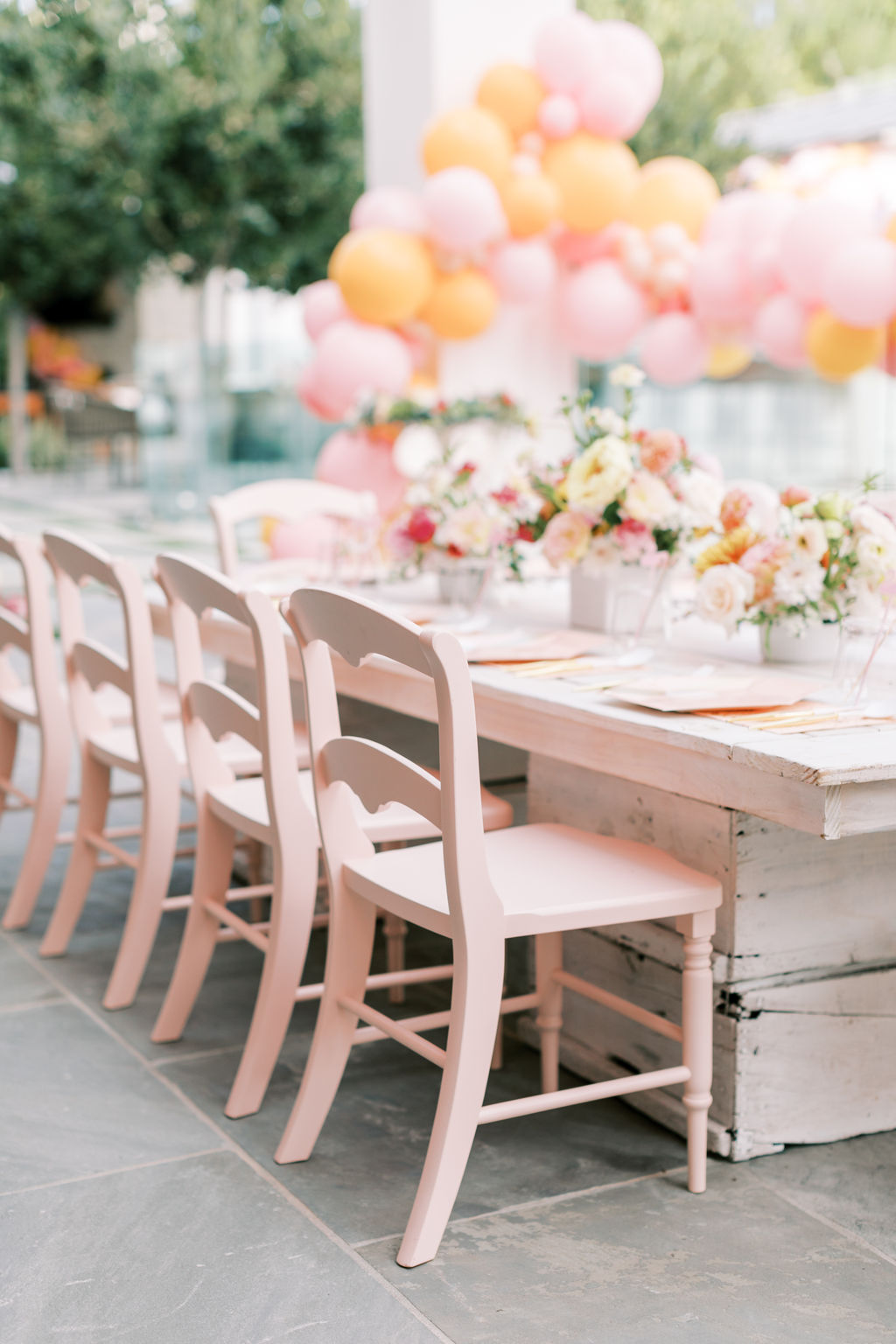 The table was set with Harlow & Grey's pretty Goddess collection.  The pale pink and gold was perfect for this color palette.  I loved pairing their plates with their napkins and adding in my favorite Sophistiplate Bella flatware.  Poppy Jack Shop is responsible for the adorable drink stirrers, a golden one and a pink swan.  More on that sweet swan later…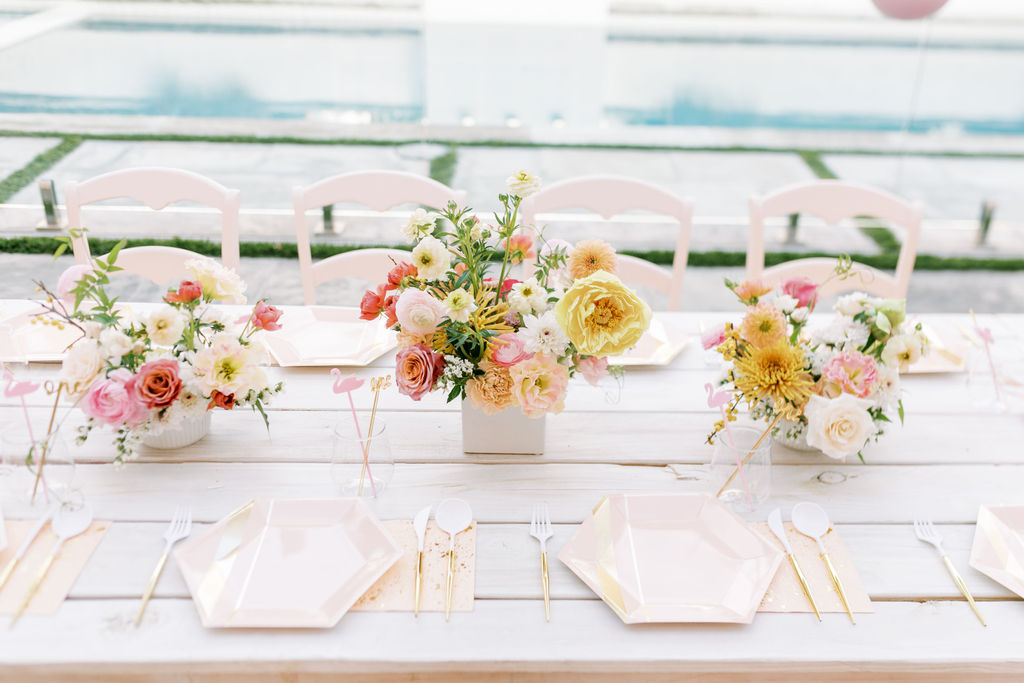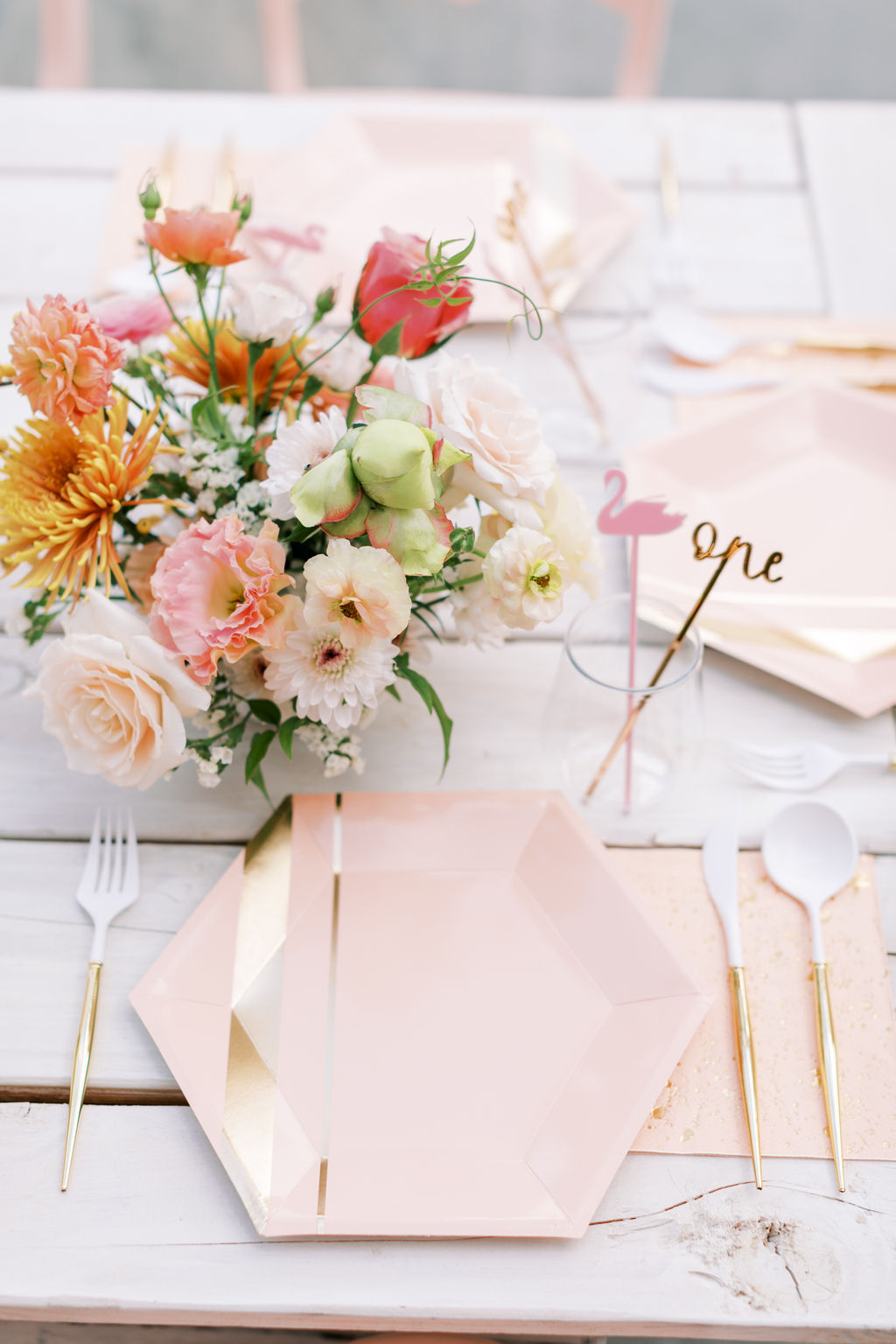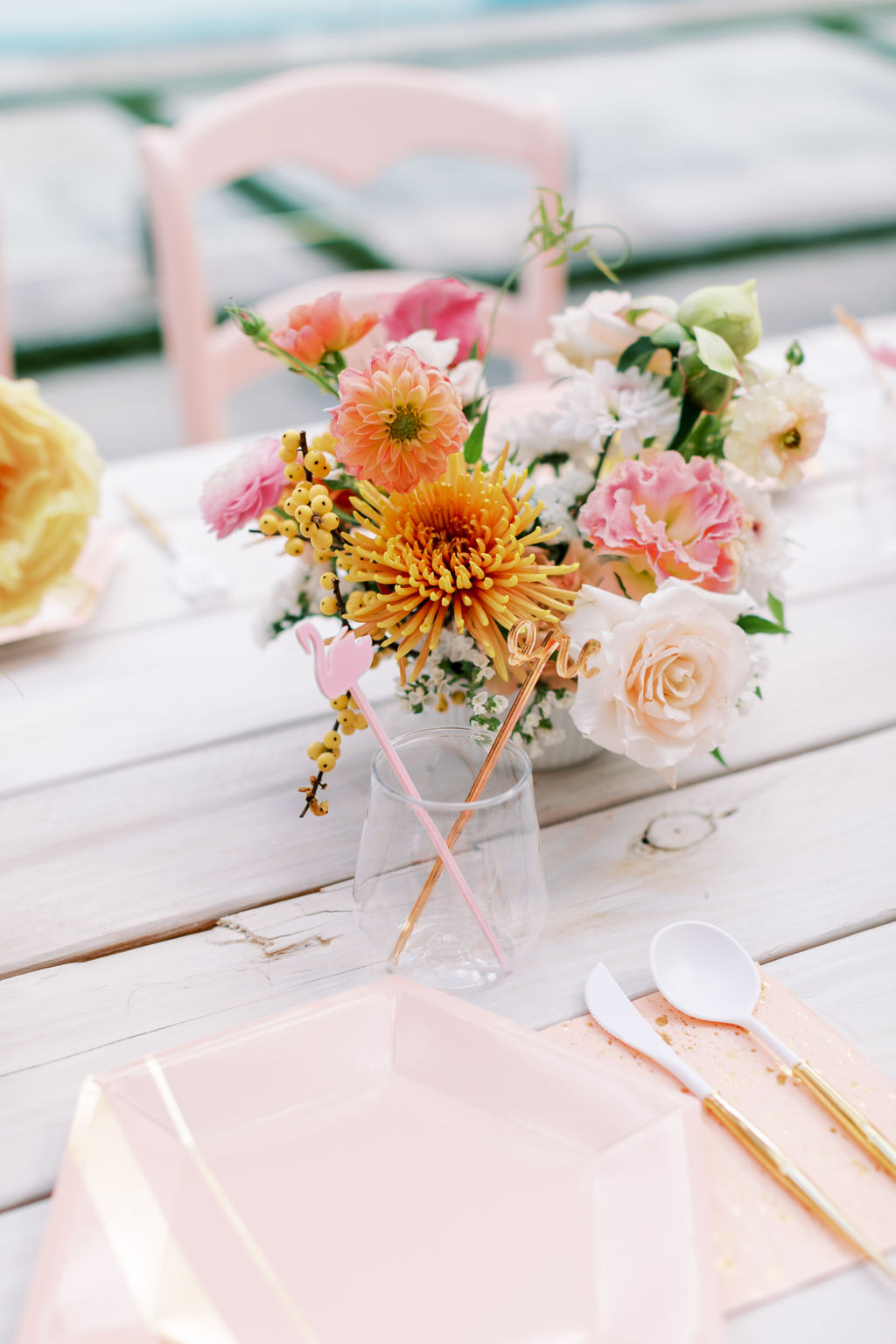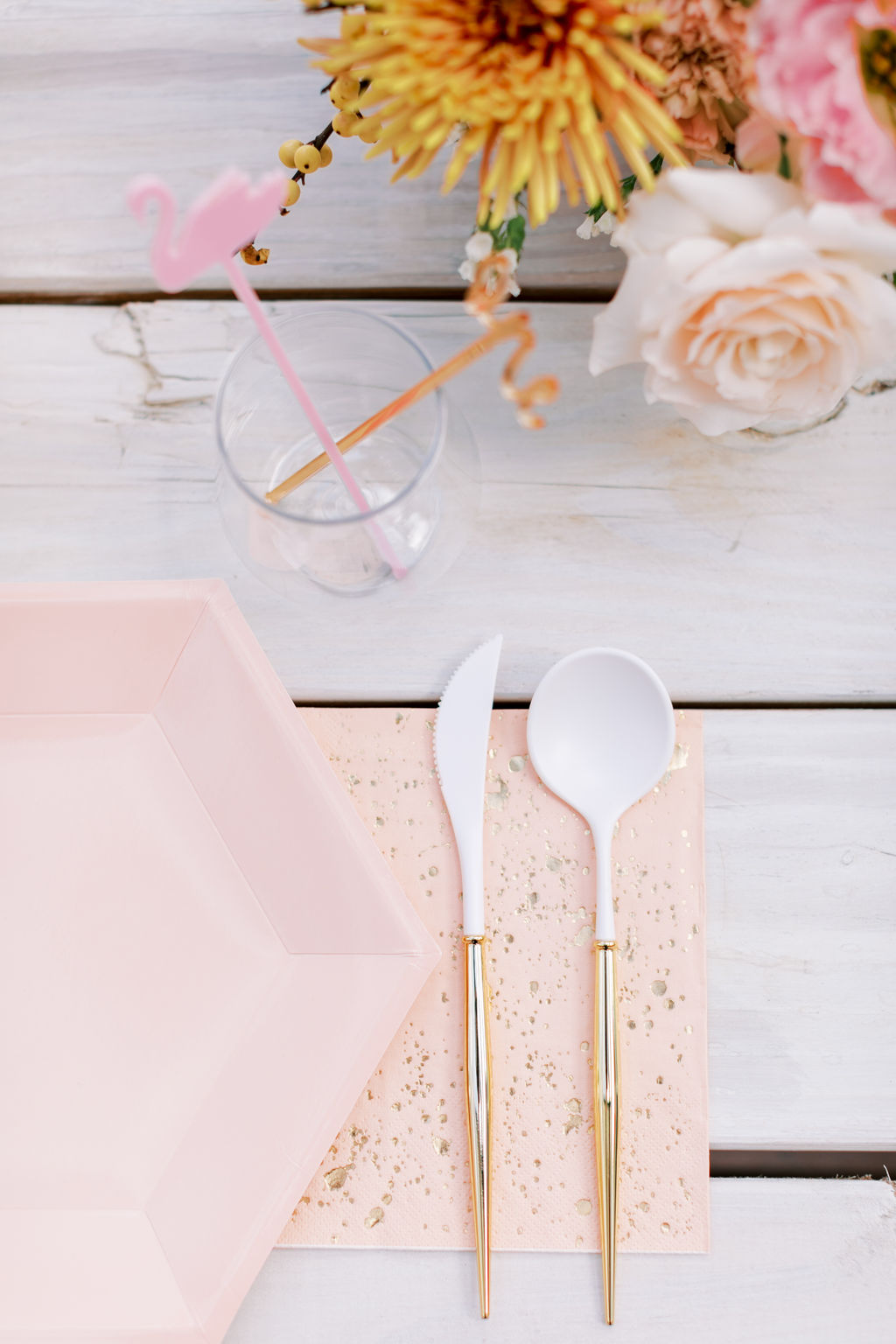 You may have guessed that the gorgeous florals were by our friend Krista of Not Just in Novels.  She is just so talented and her infamous touch is so darn beautiful.  I would know her floral arrangements anywhere!  These were ideal for Blake's pretty party.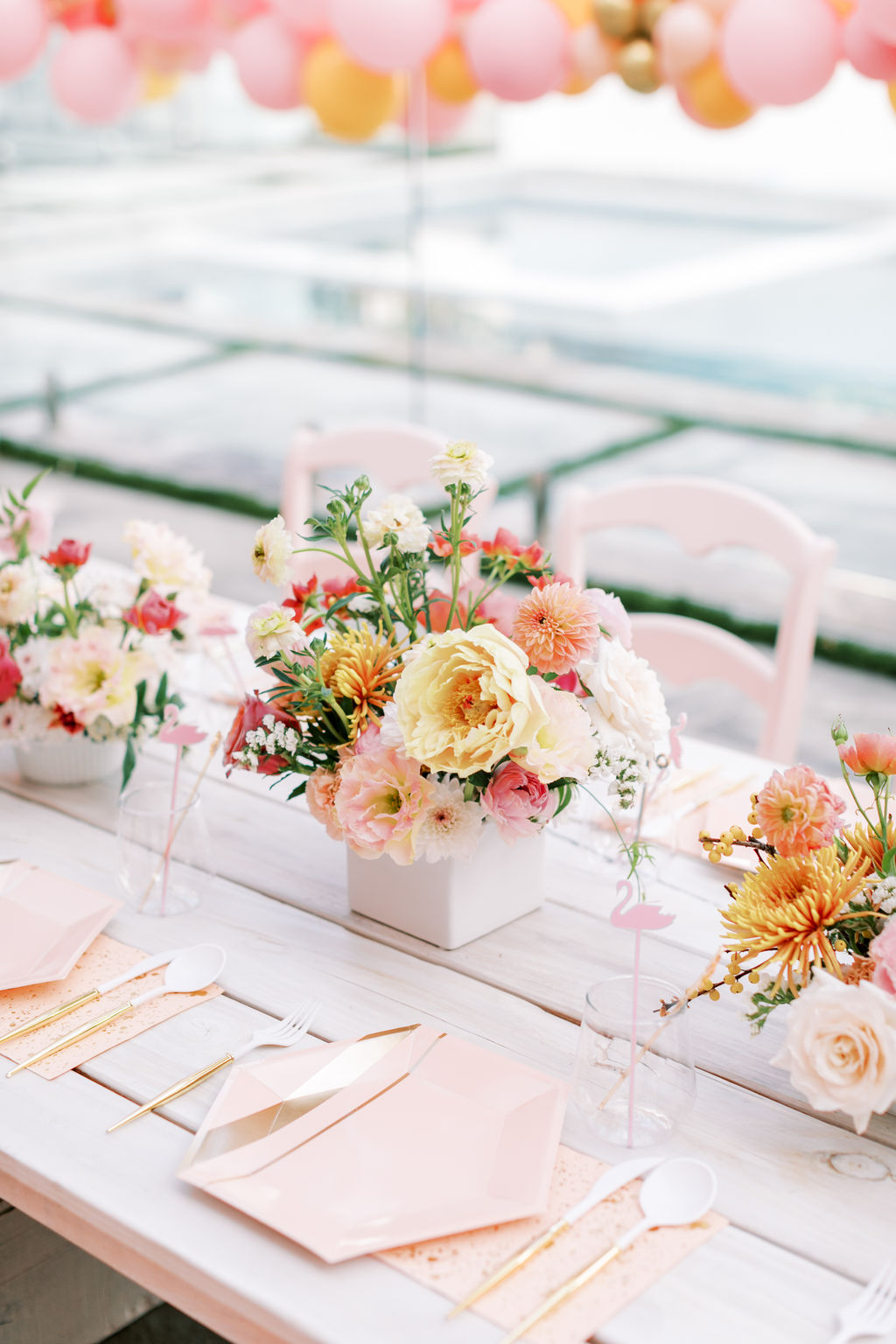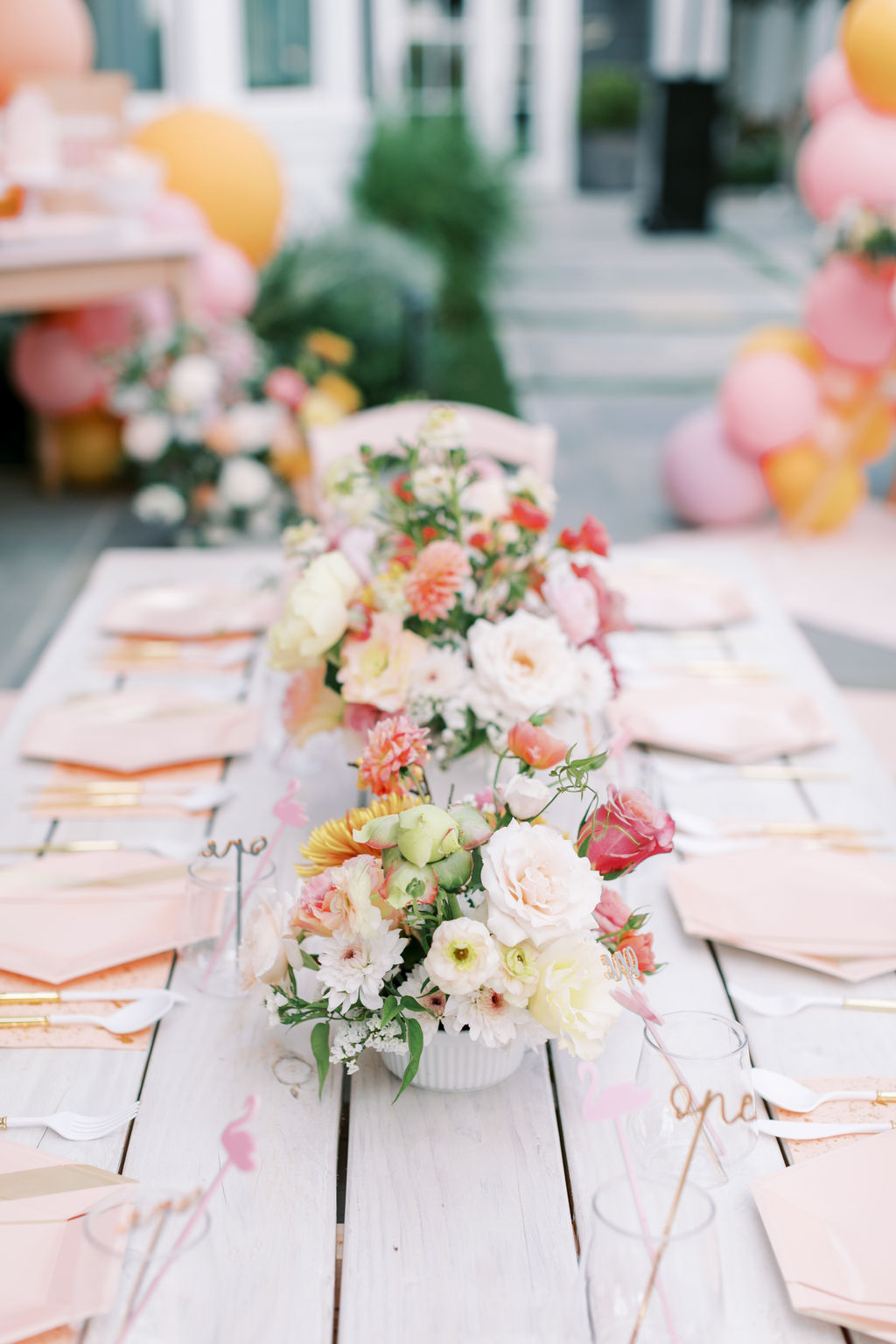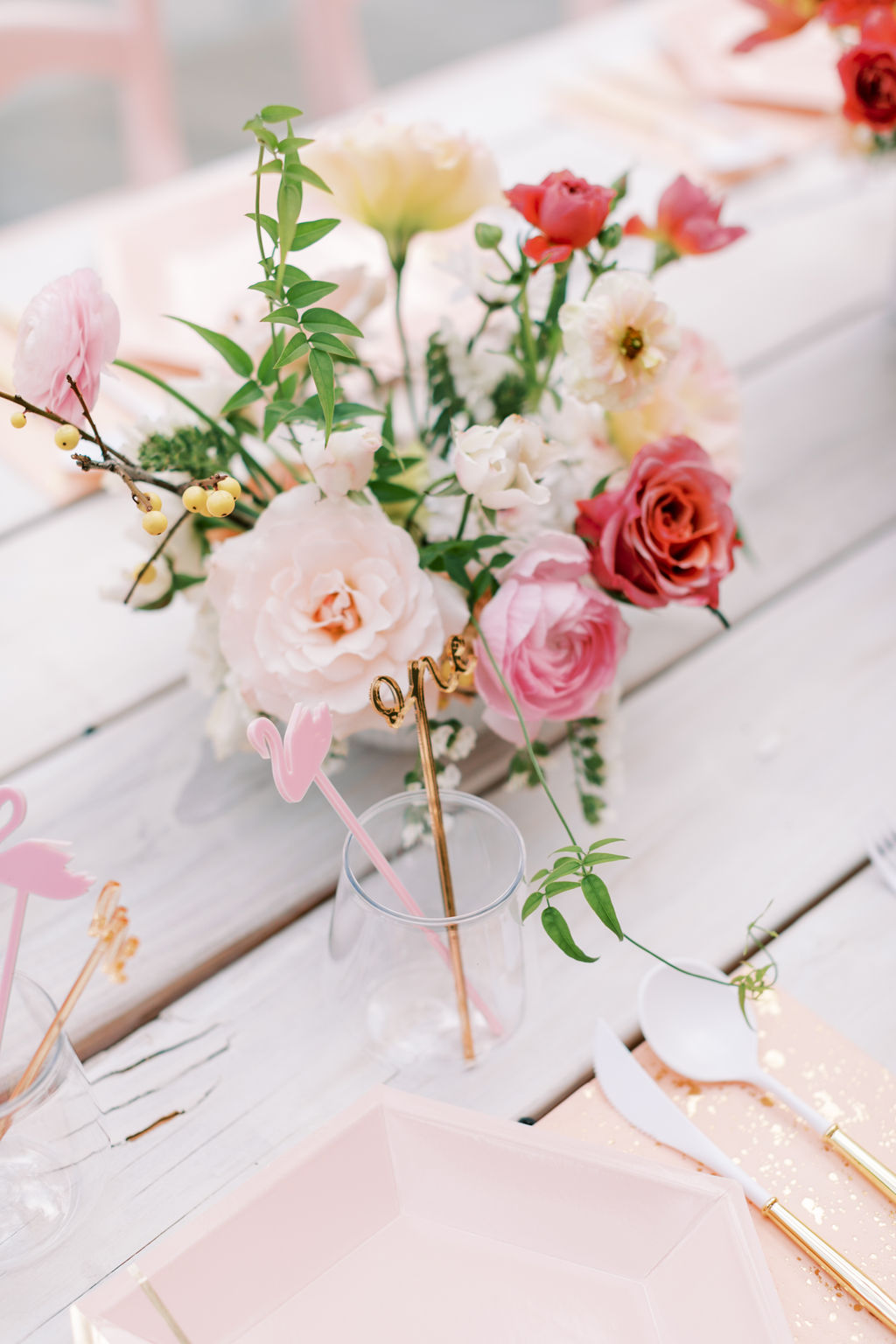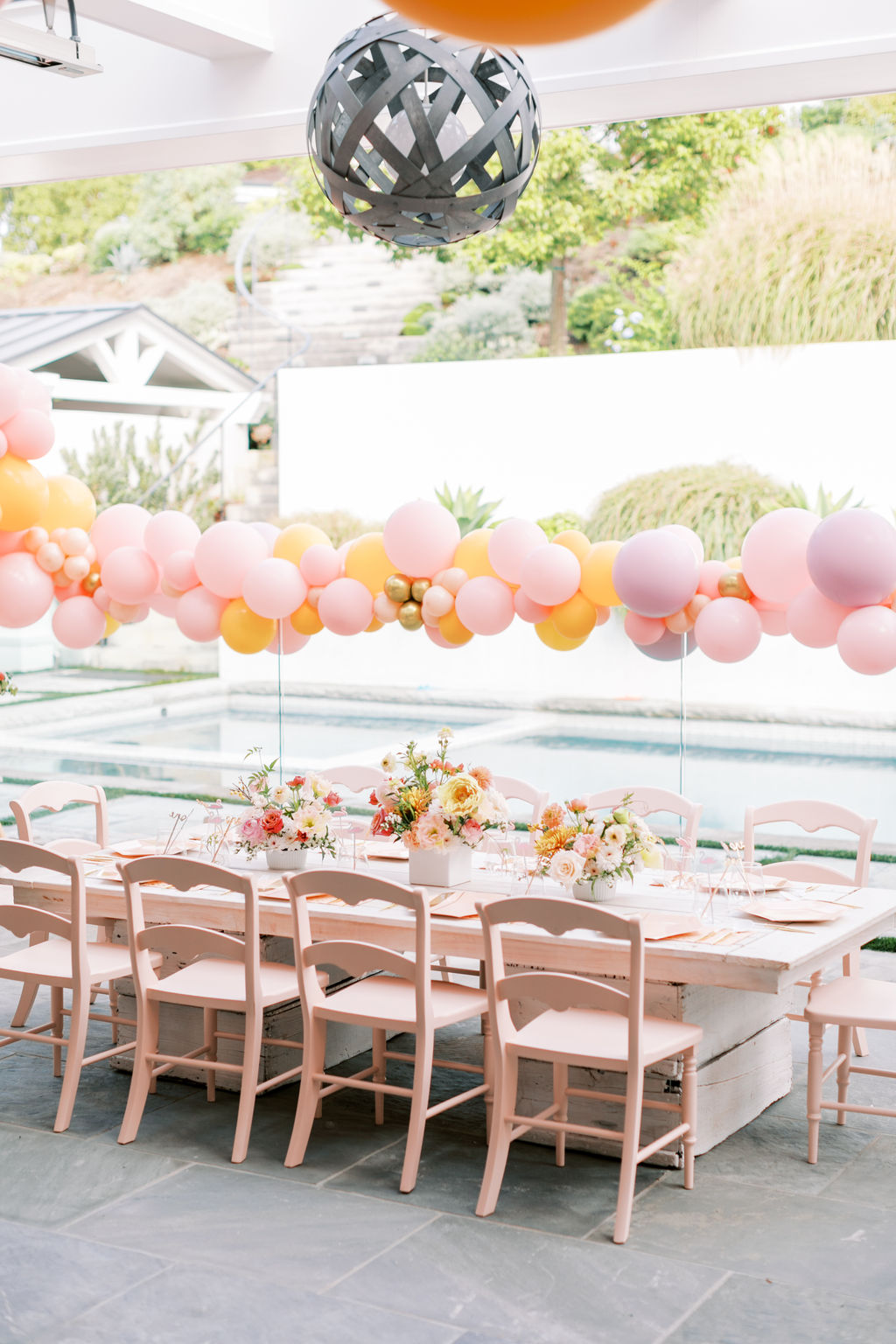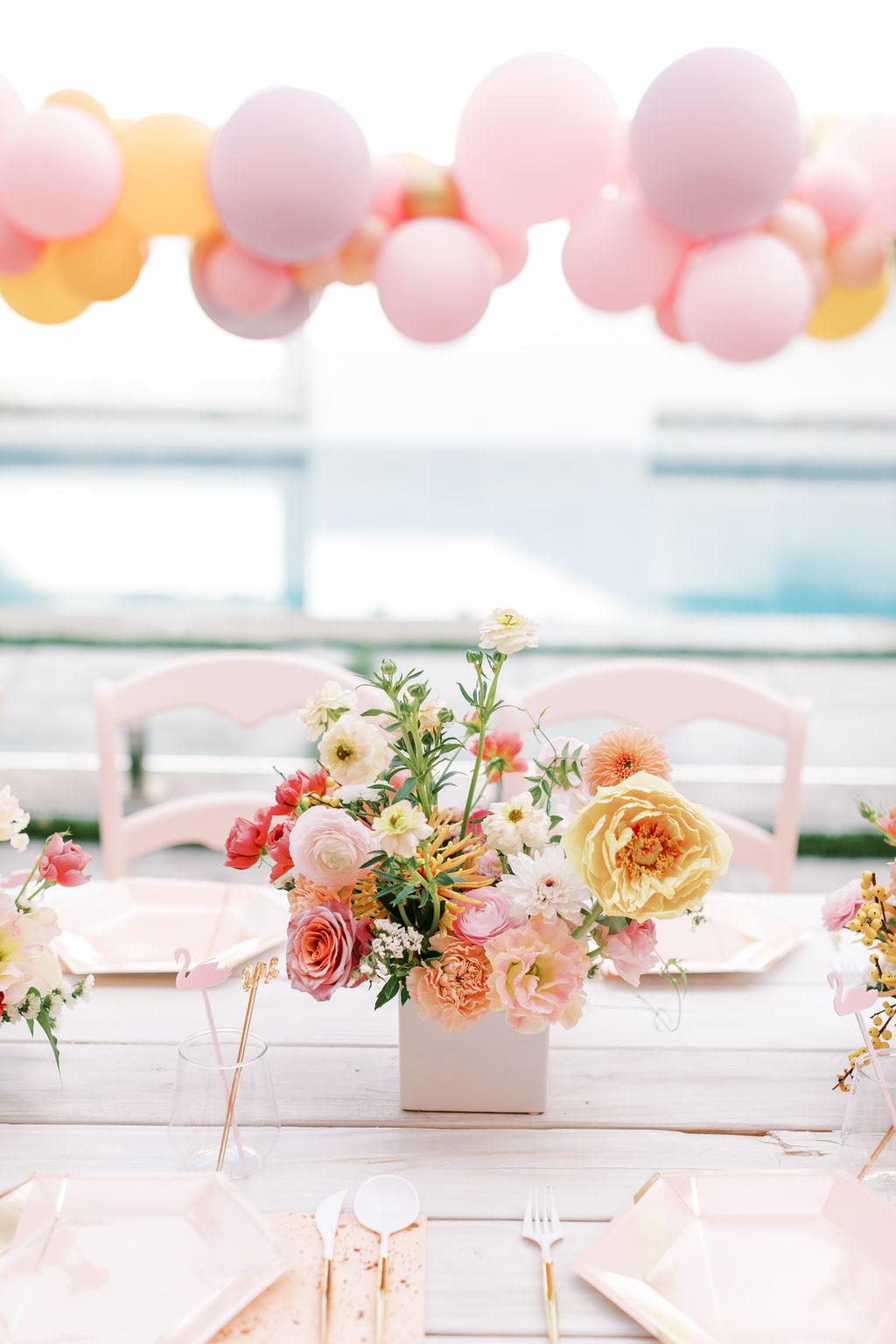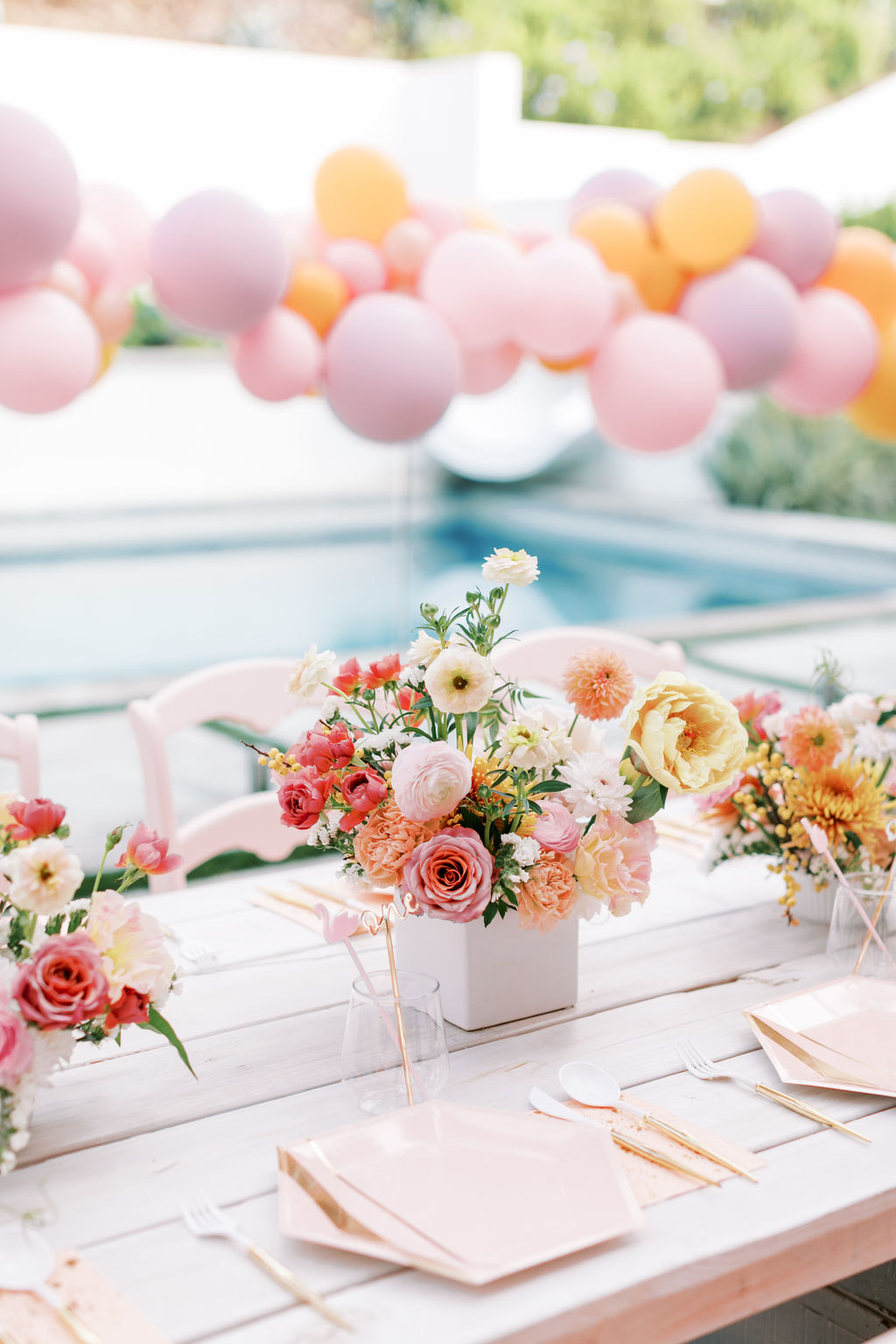 Basically this whole table situation is perfect to me, and I am obsessed!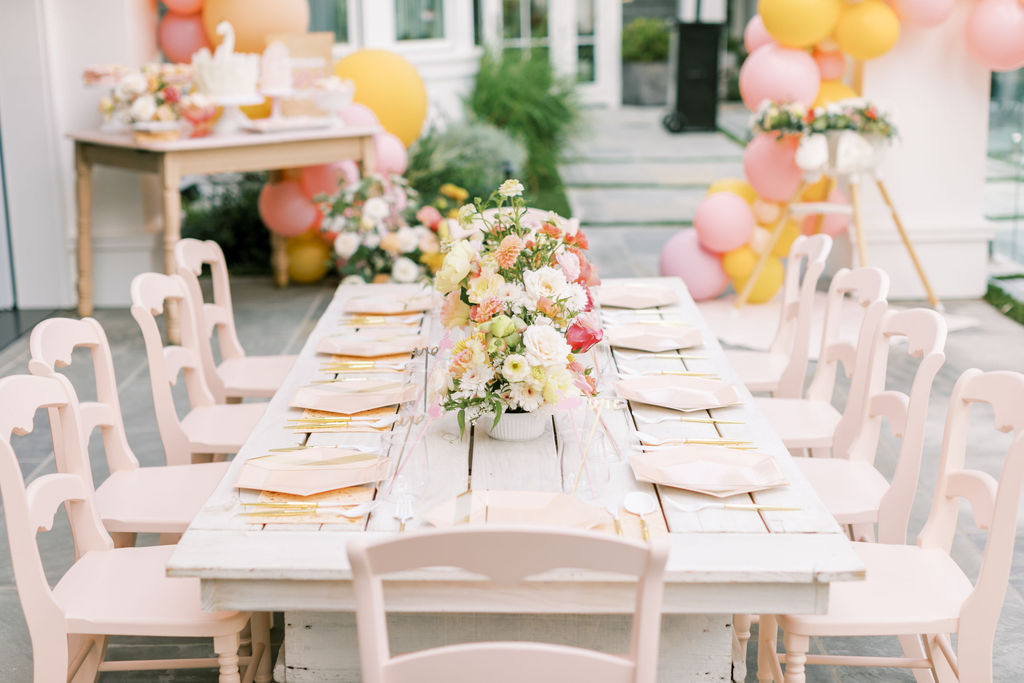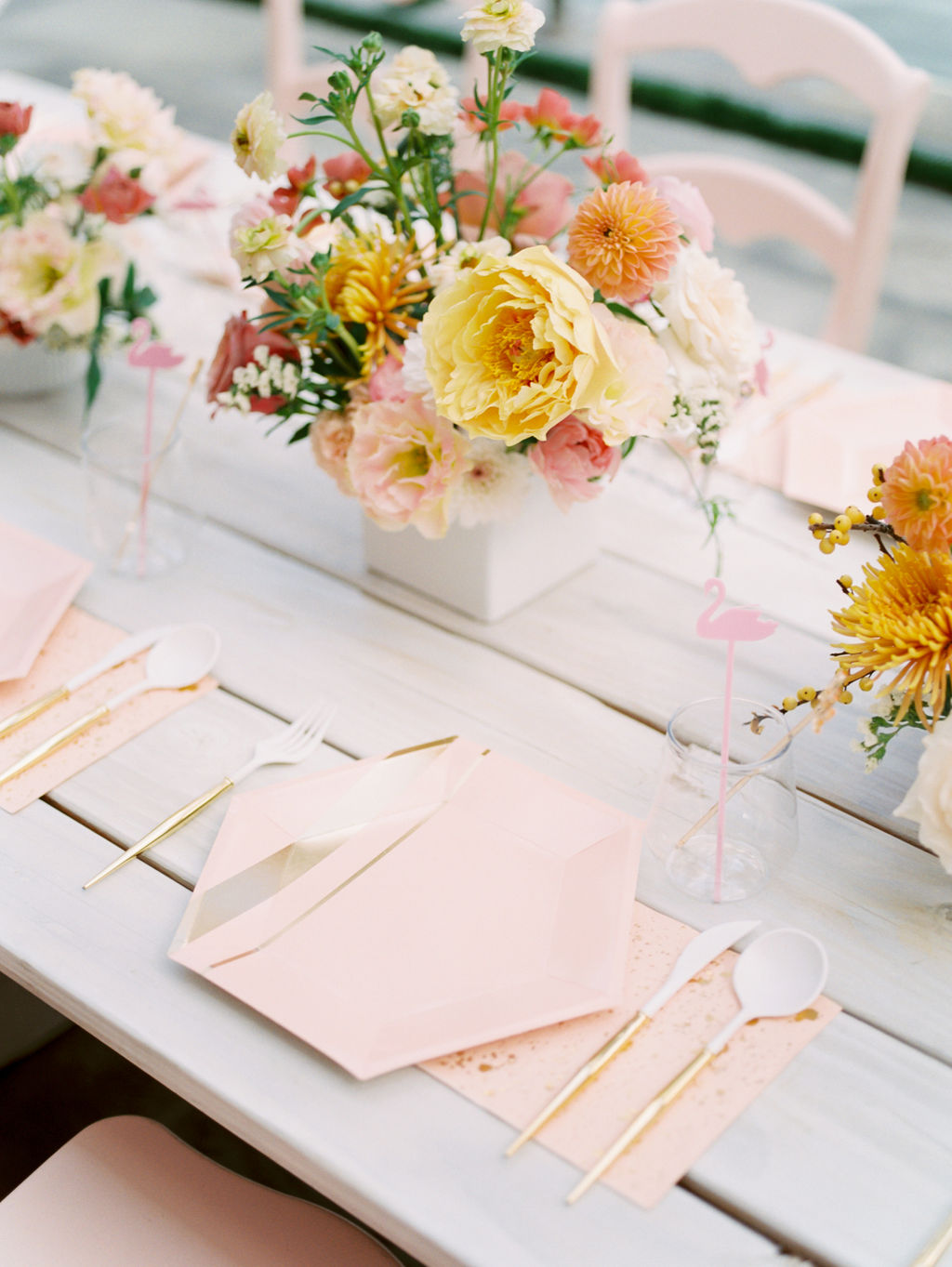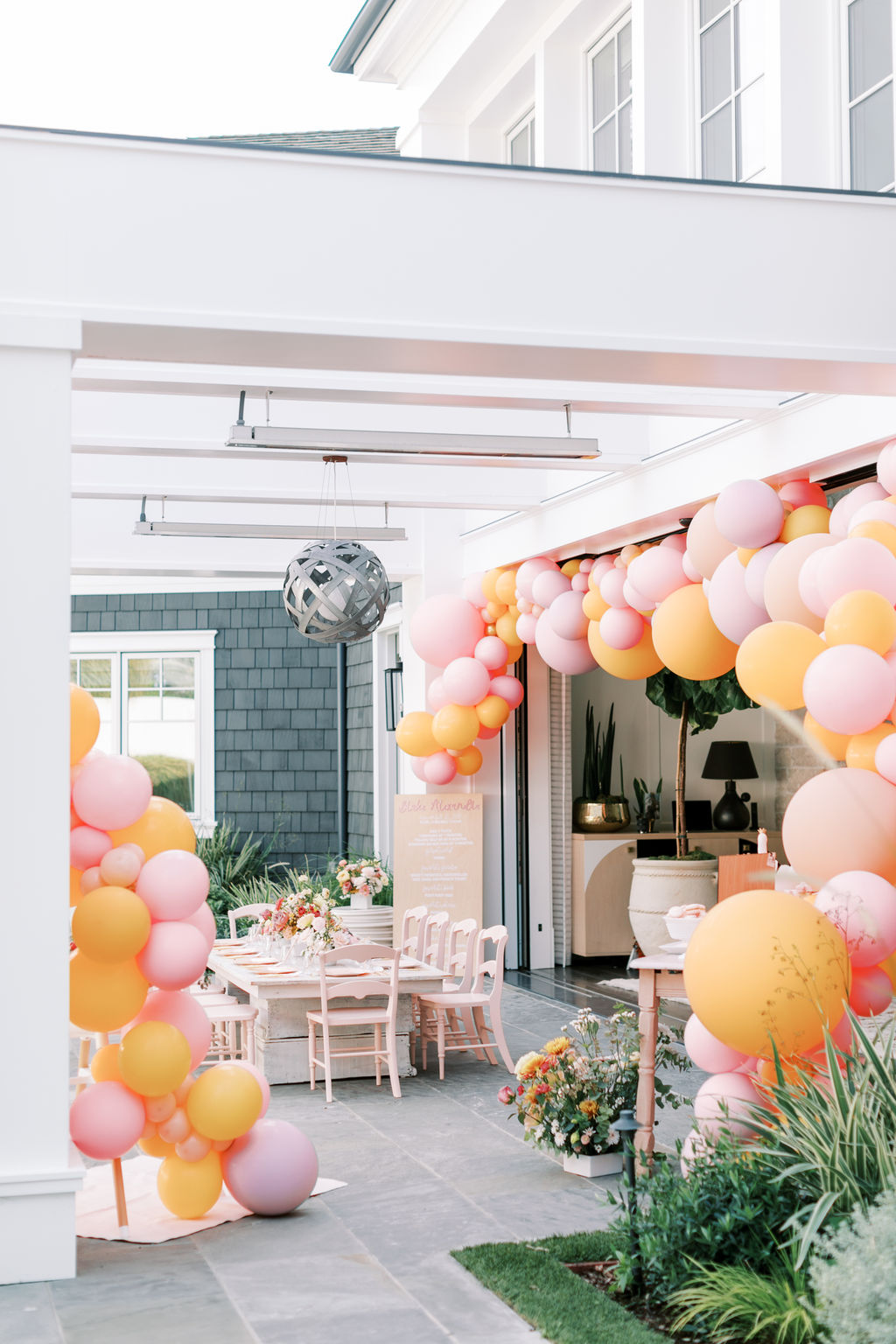 Of course we had to have a spot for the adults!  A table for adults to sit and enjoy a bite or two, and a bar.  The most popular destination at any kid's party ;)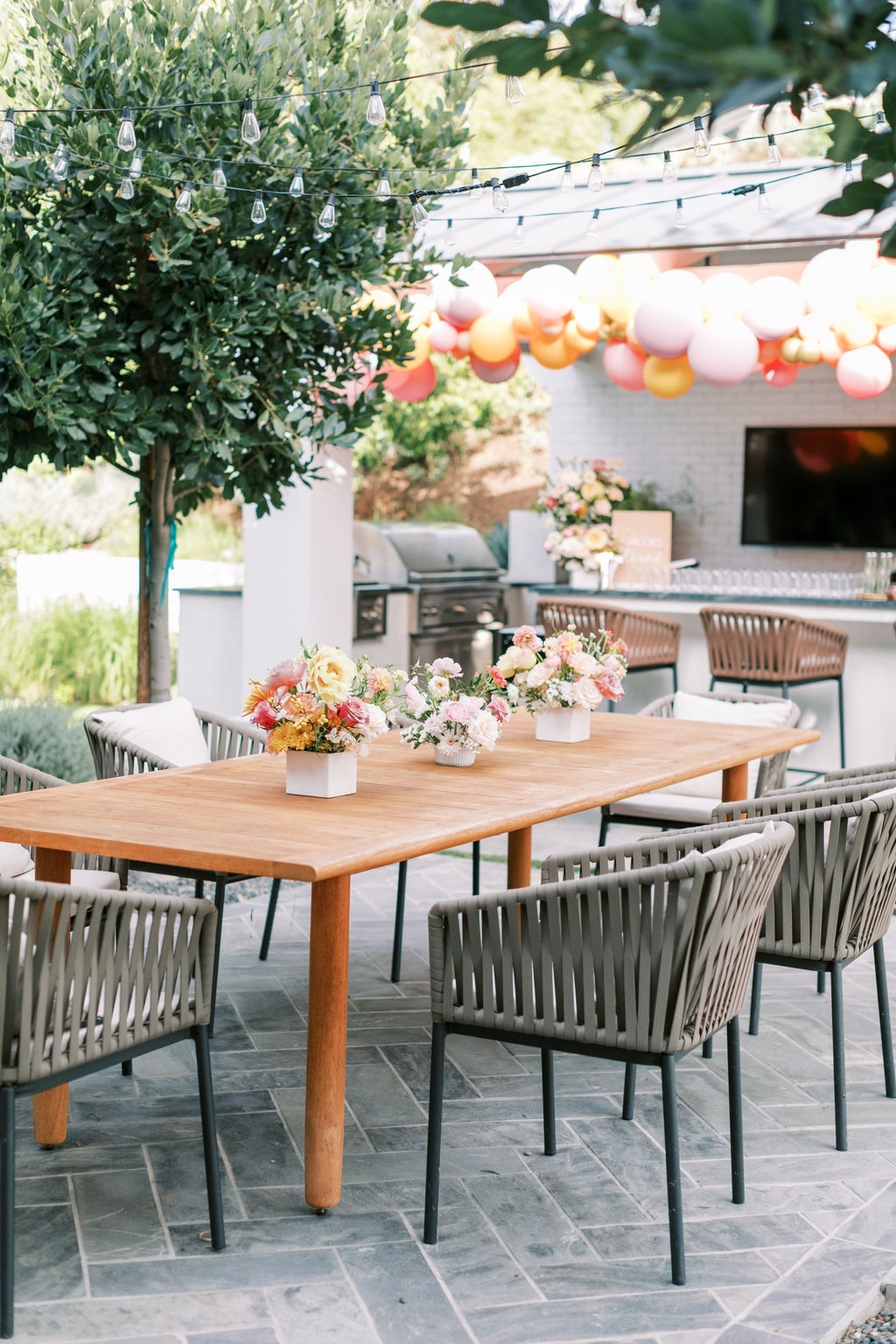 Love that bar sign by Poppy Jack Shop!  And of course more pretty florals by Not Just in Novels…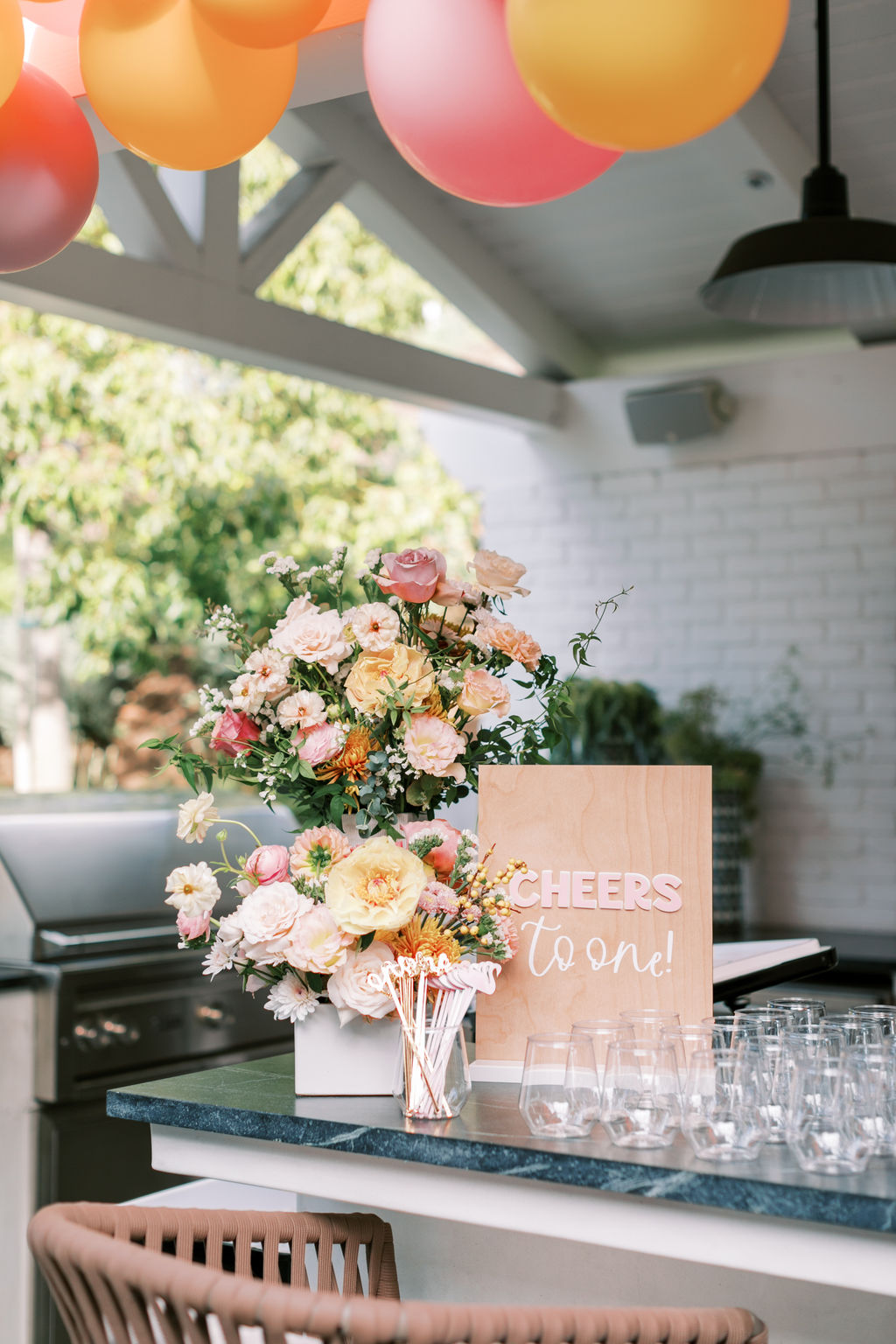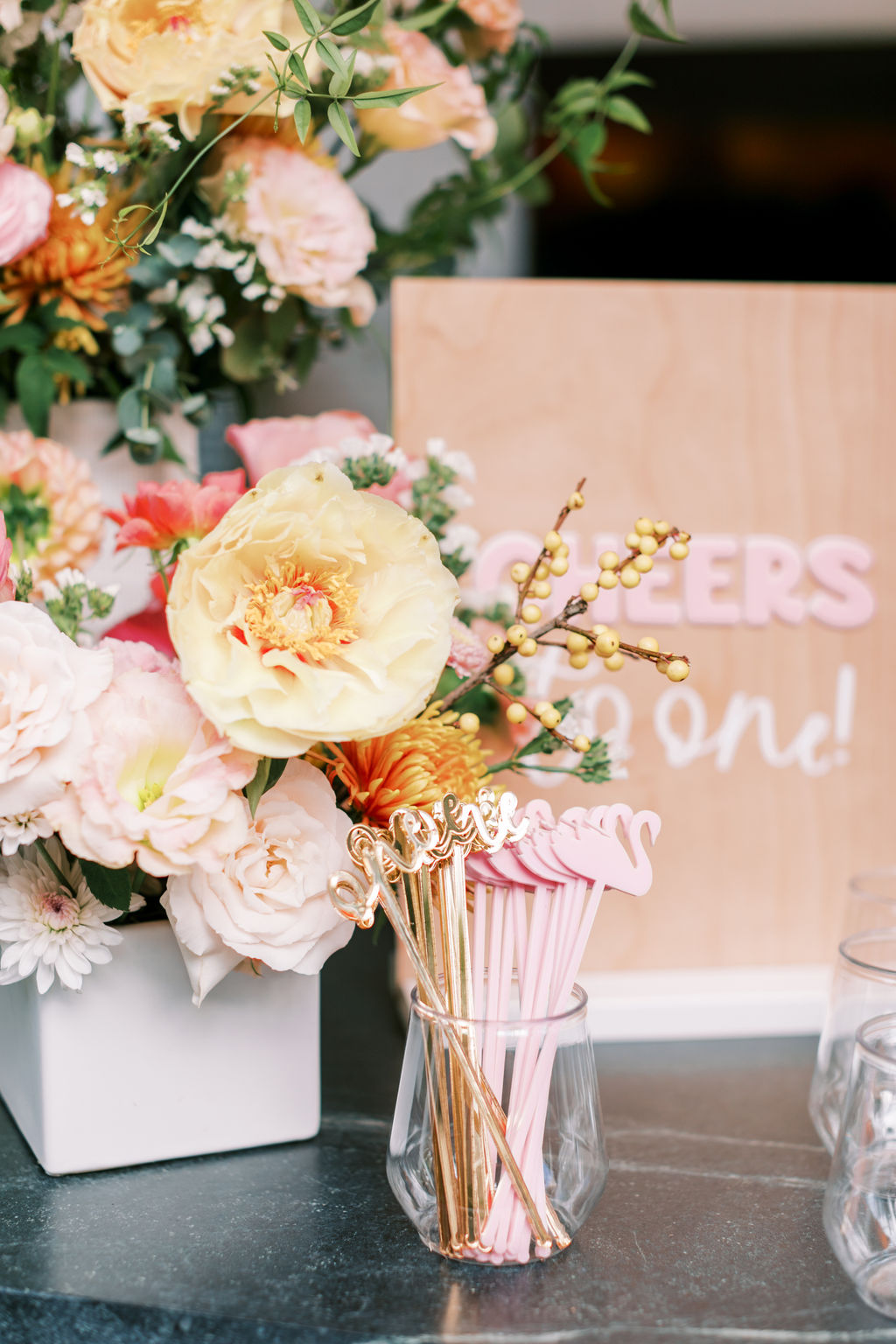 One of my favorite details at first birthday's are these keepsake signs.  For Blake's party we went BIG, and I love the statement they make.  First is a photo sign, capturing each month of Blake's first year.  It's really fun to put these together and see the growth these babies do that year, and such a fun way to show guests at the party.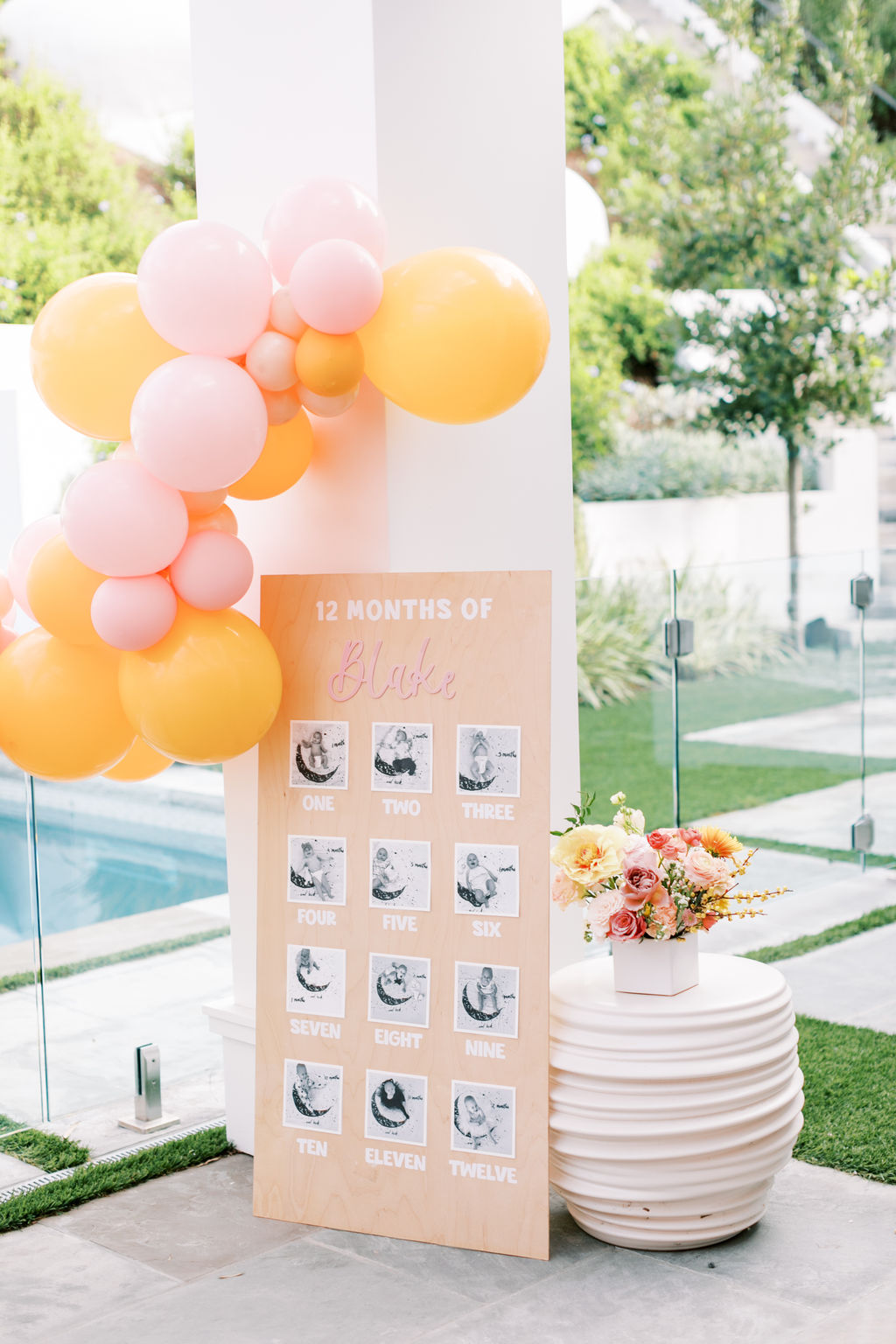 Next there's the milestone sign!  This shows what Blake is currently doing and all that she's accomplished in her first year.  These are always fun for guests to read and get to know the baby better, or just celebrate all the memories of her!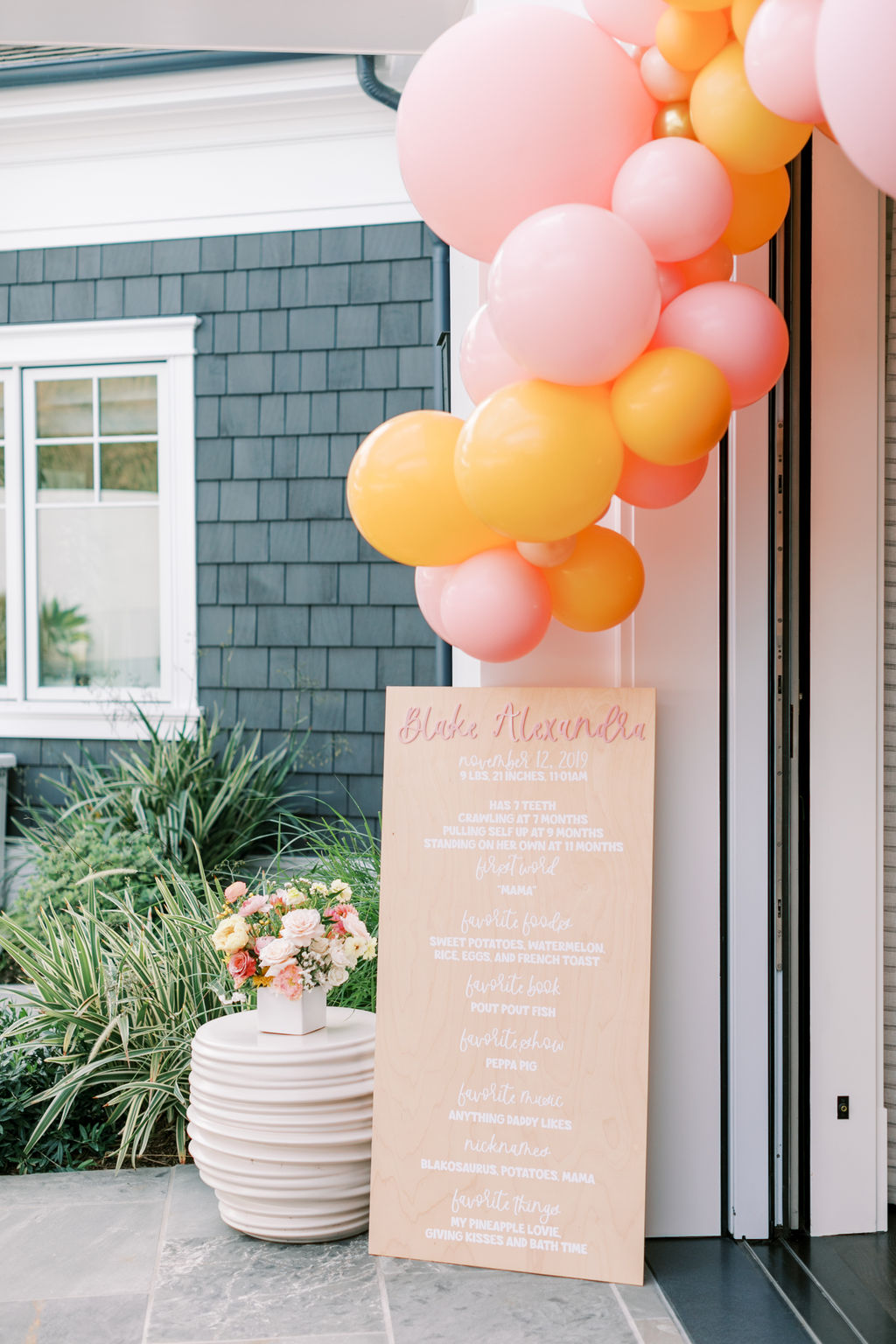 Onto desserts!  These are some of my favorite desserts ever, and you better believe they're by Sweet & Saucy Shop!  They were just the perfect combination of whimsy and sweet for a first birthday.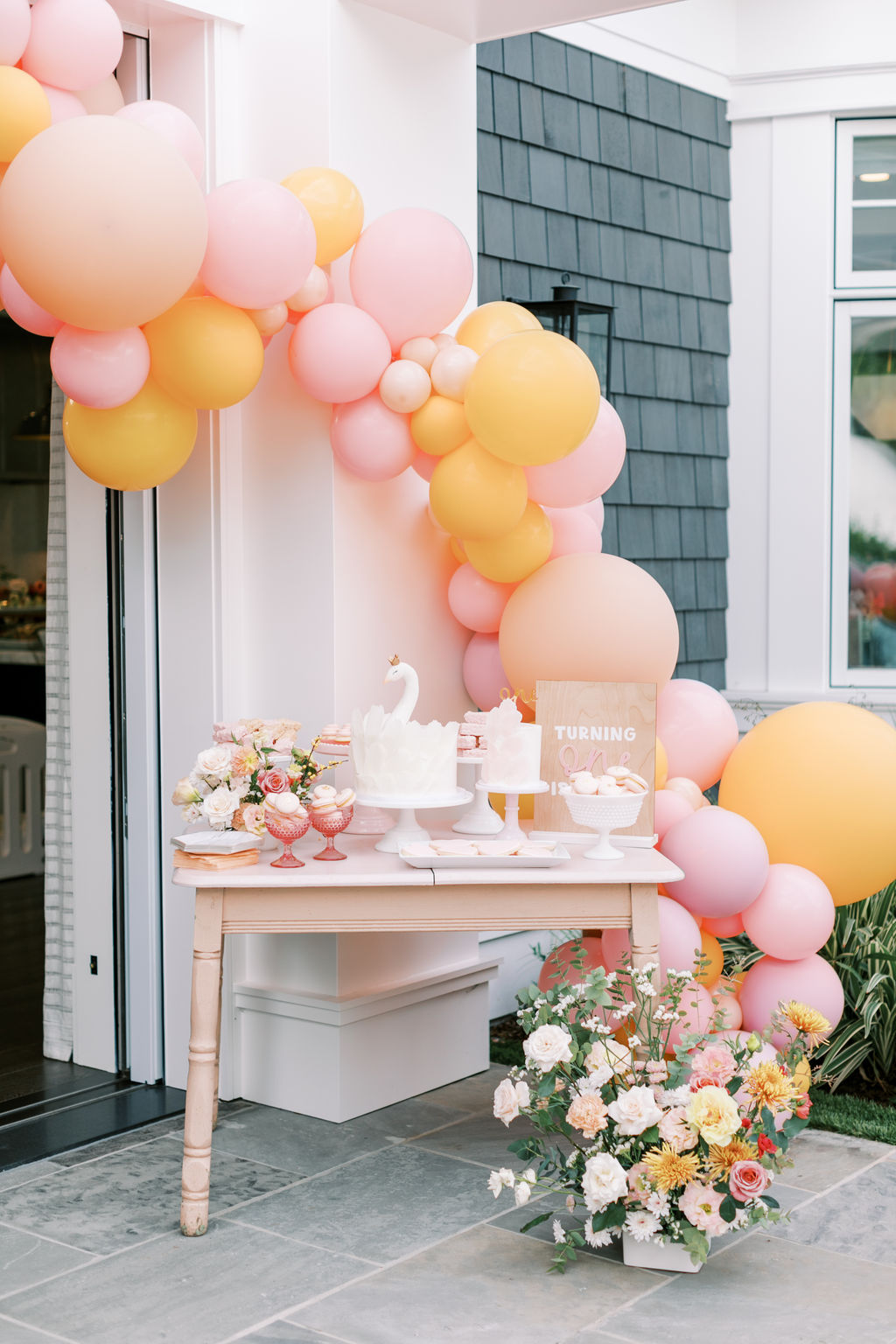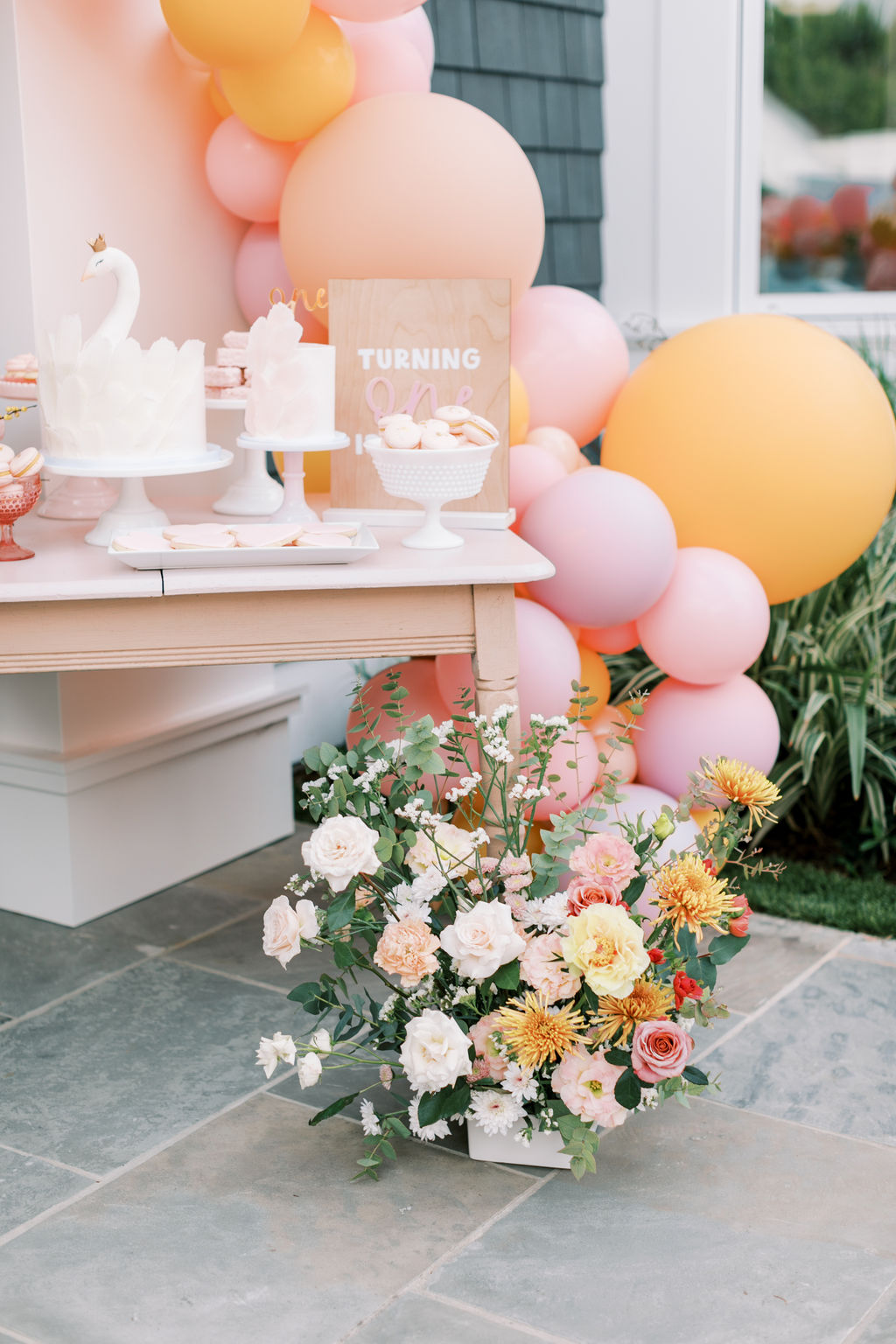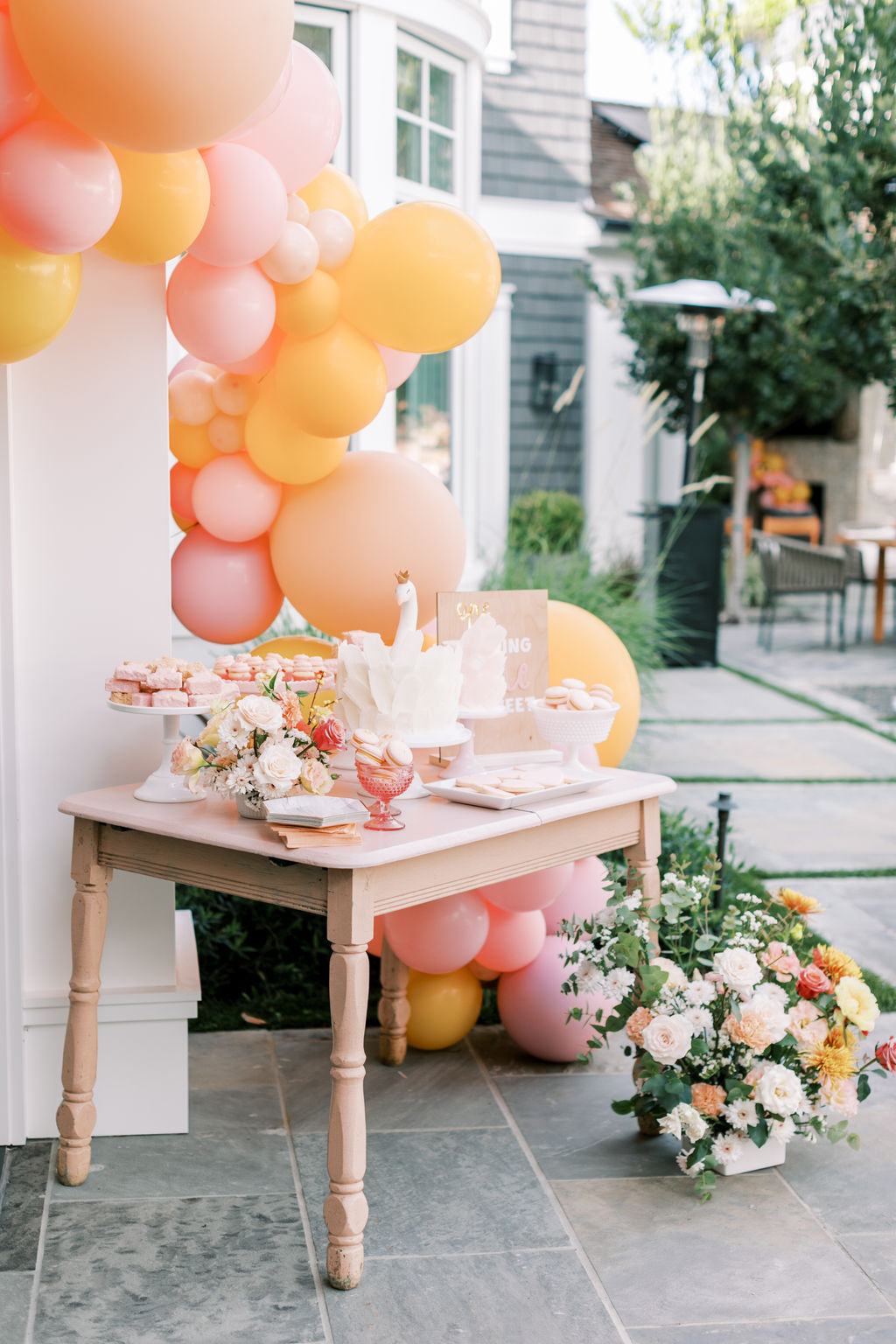 There's that swan I promised you!!!  This swan cake was inspired by a past event we did in early 2020!  Our client saw it, fell in love, and wanted one of her own.  There were also gold flecked macarons, one rice crispy treats, heart sugar cookies, and pink cupcakes.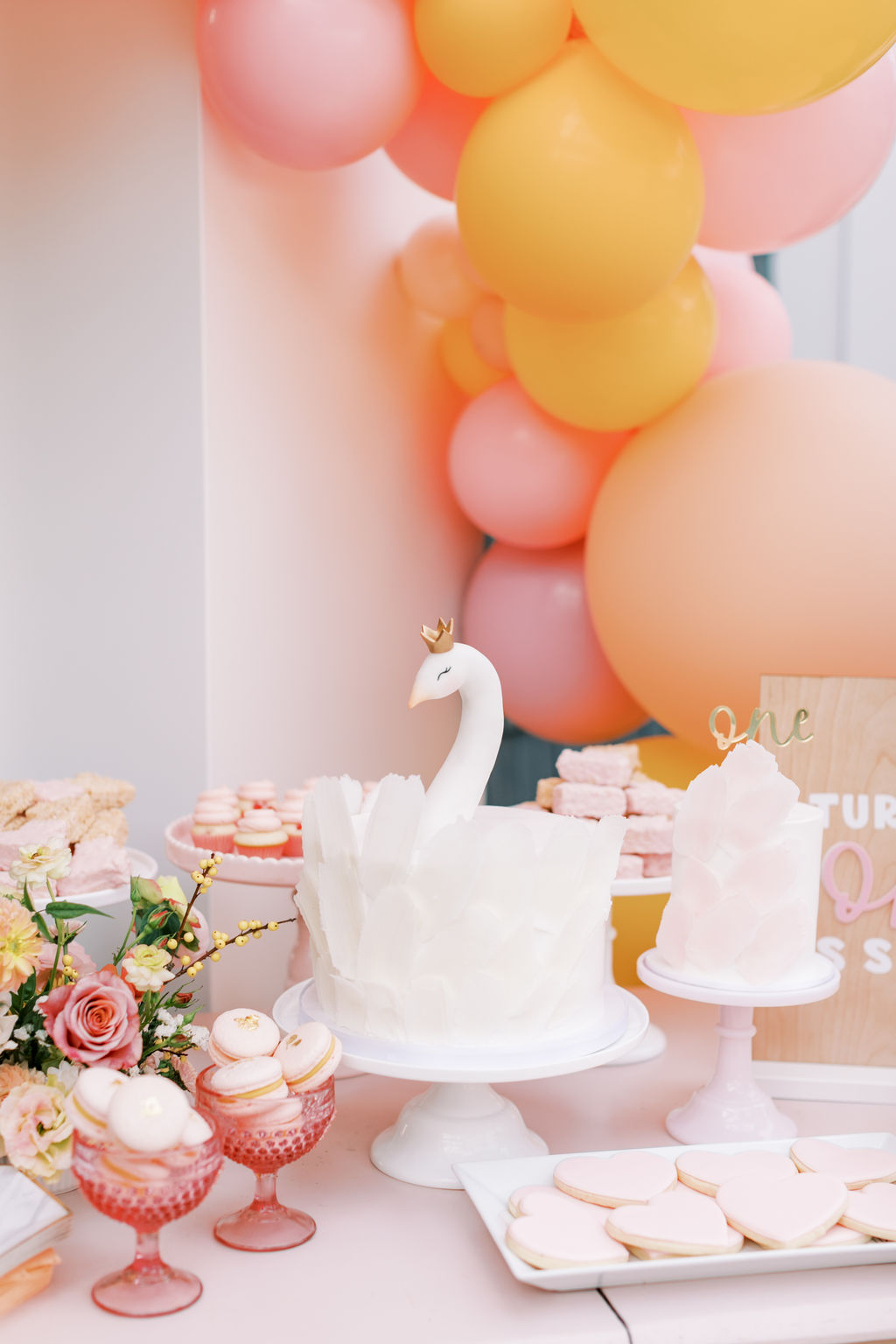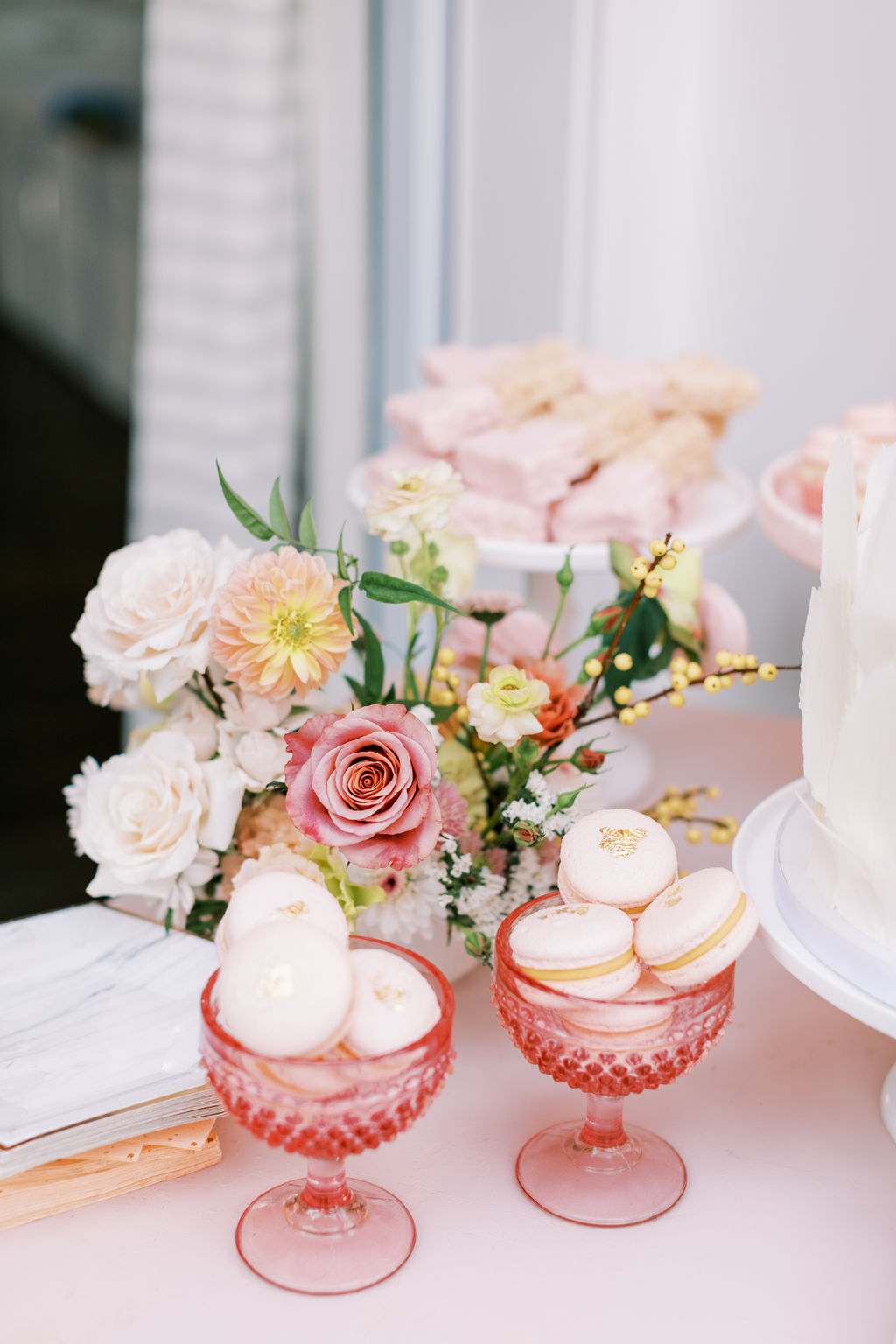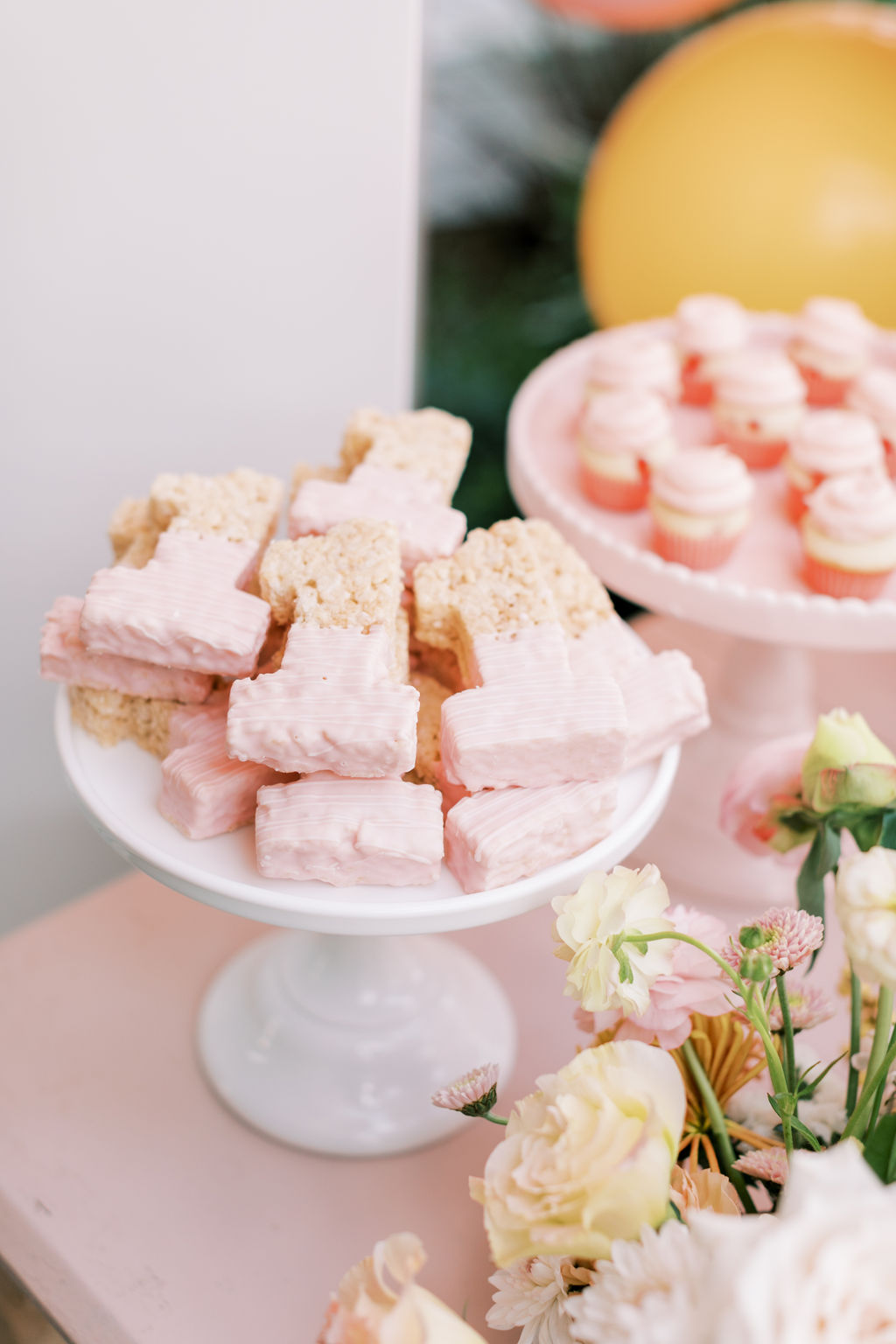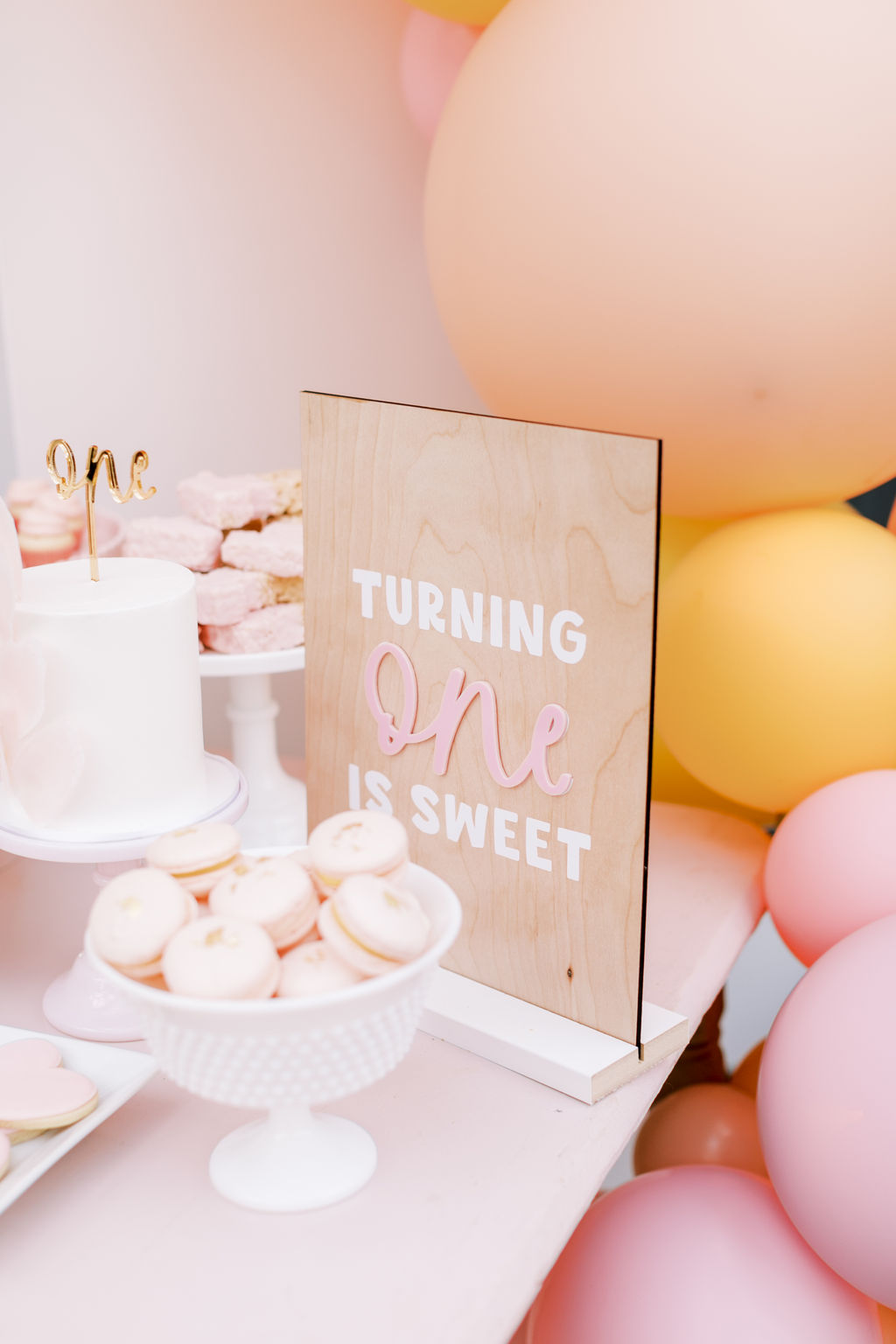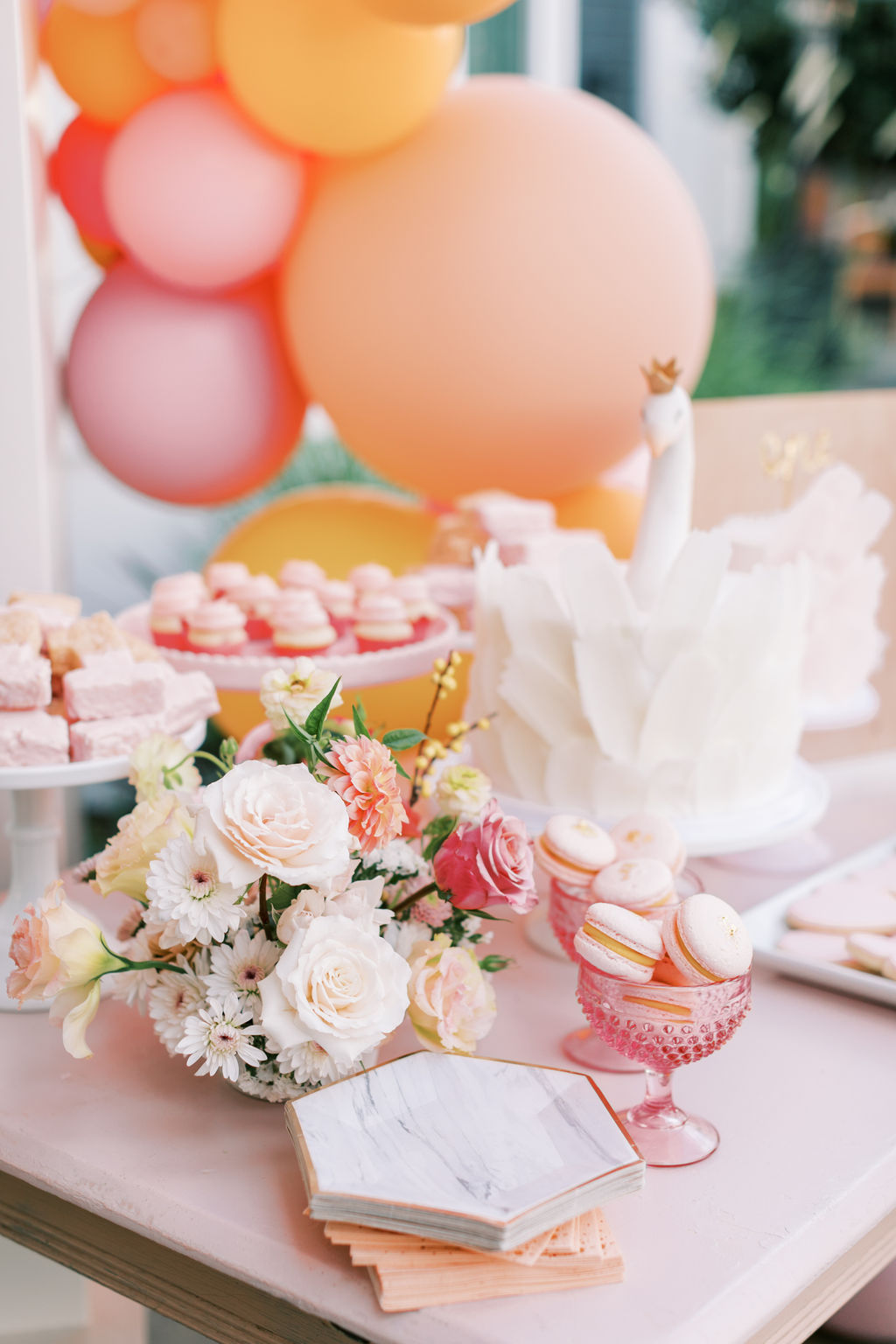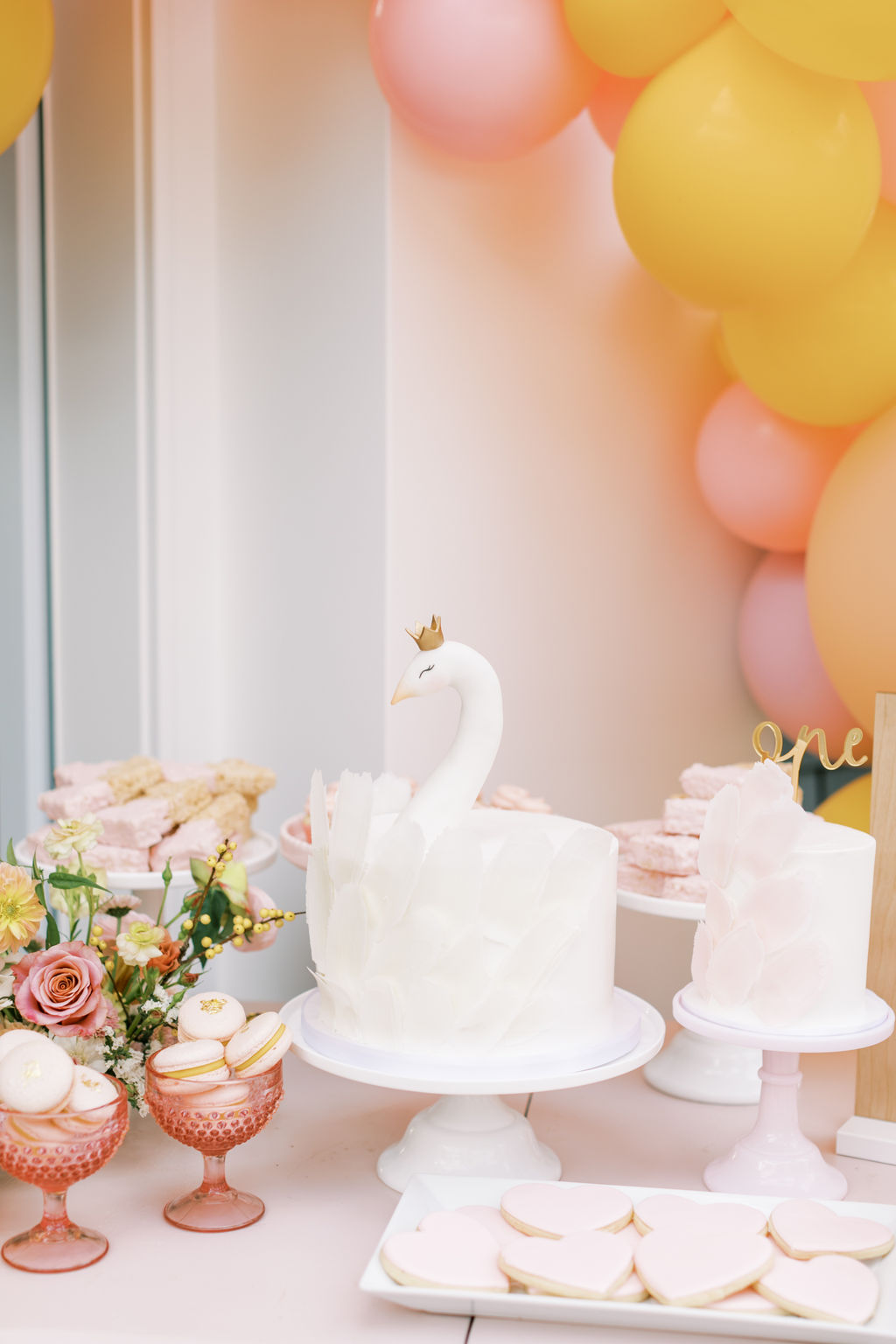 Such a gorgeous dessert table, right?!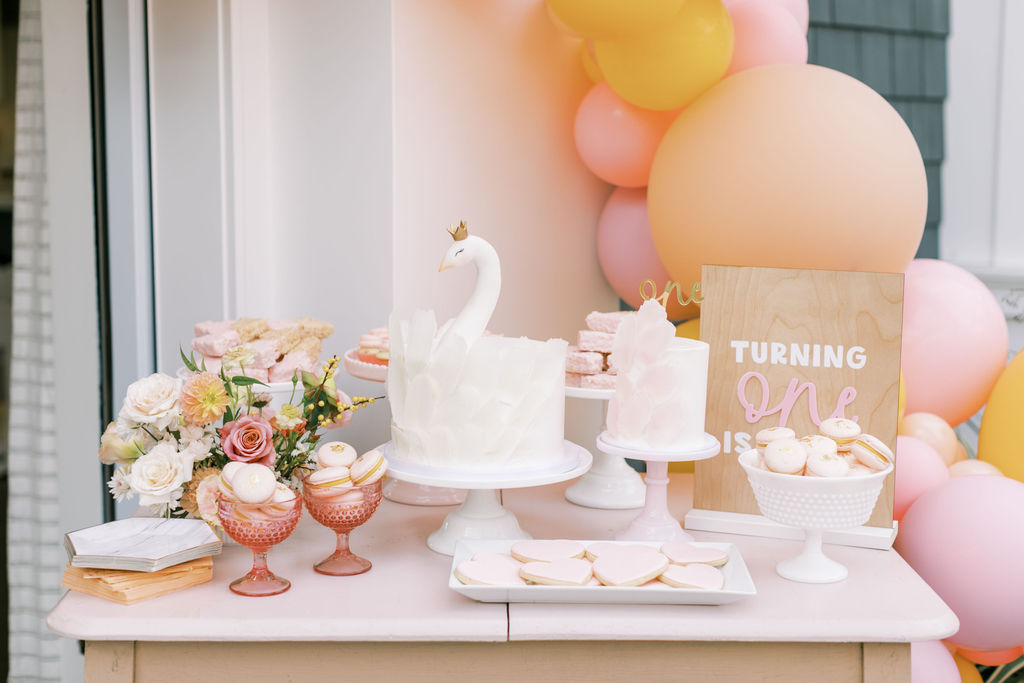 There's our adorable birthday girl and her gorgeous mama!!  Daddy stepped in for a few photos too.  What a gorgeous family!  Beautiful inside and out.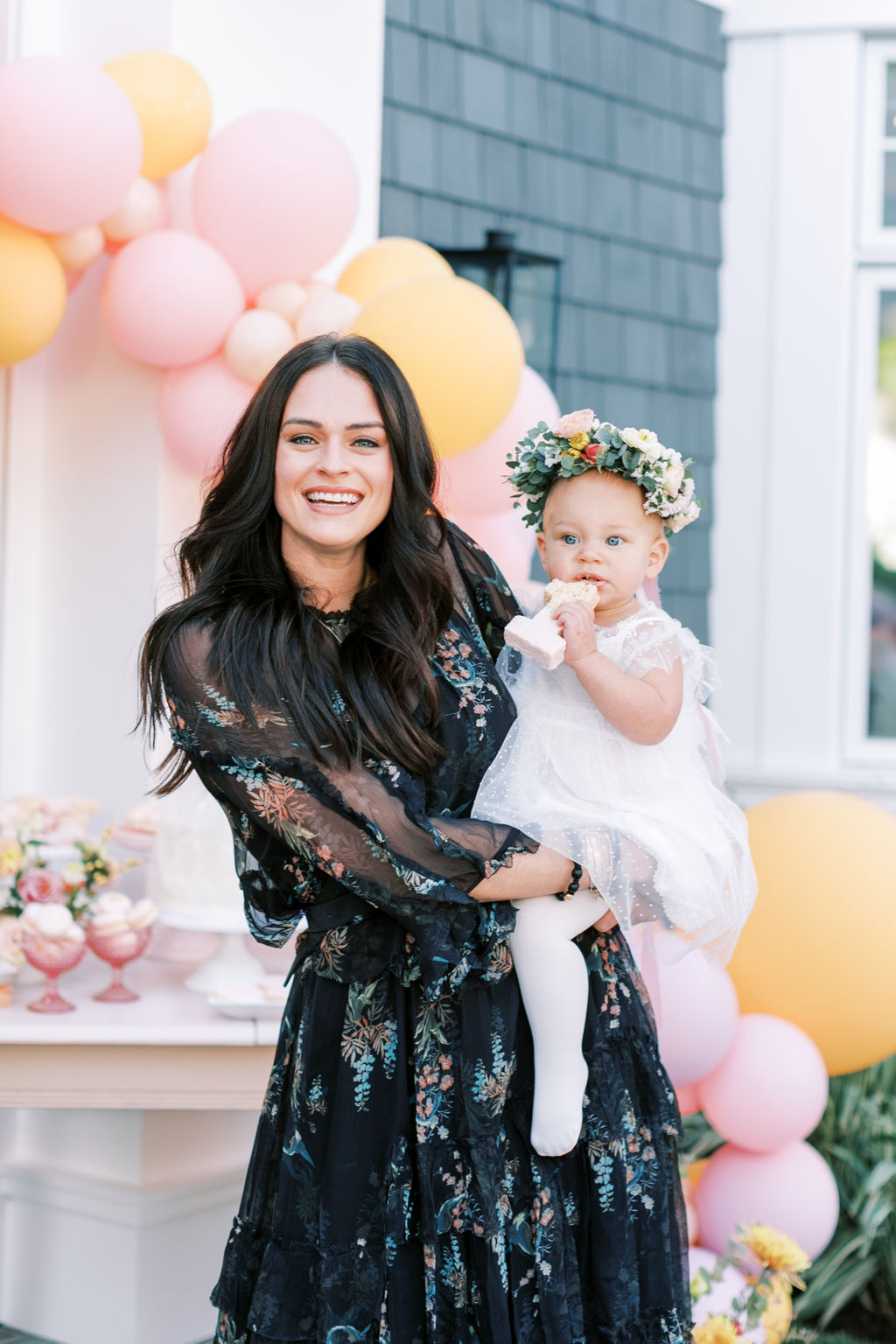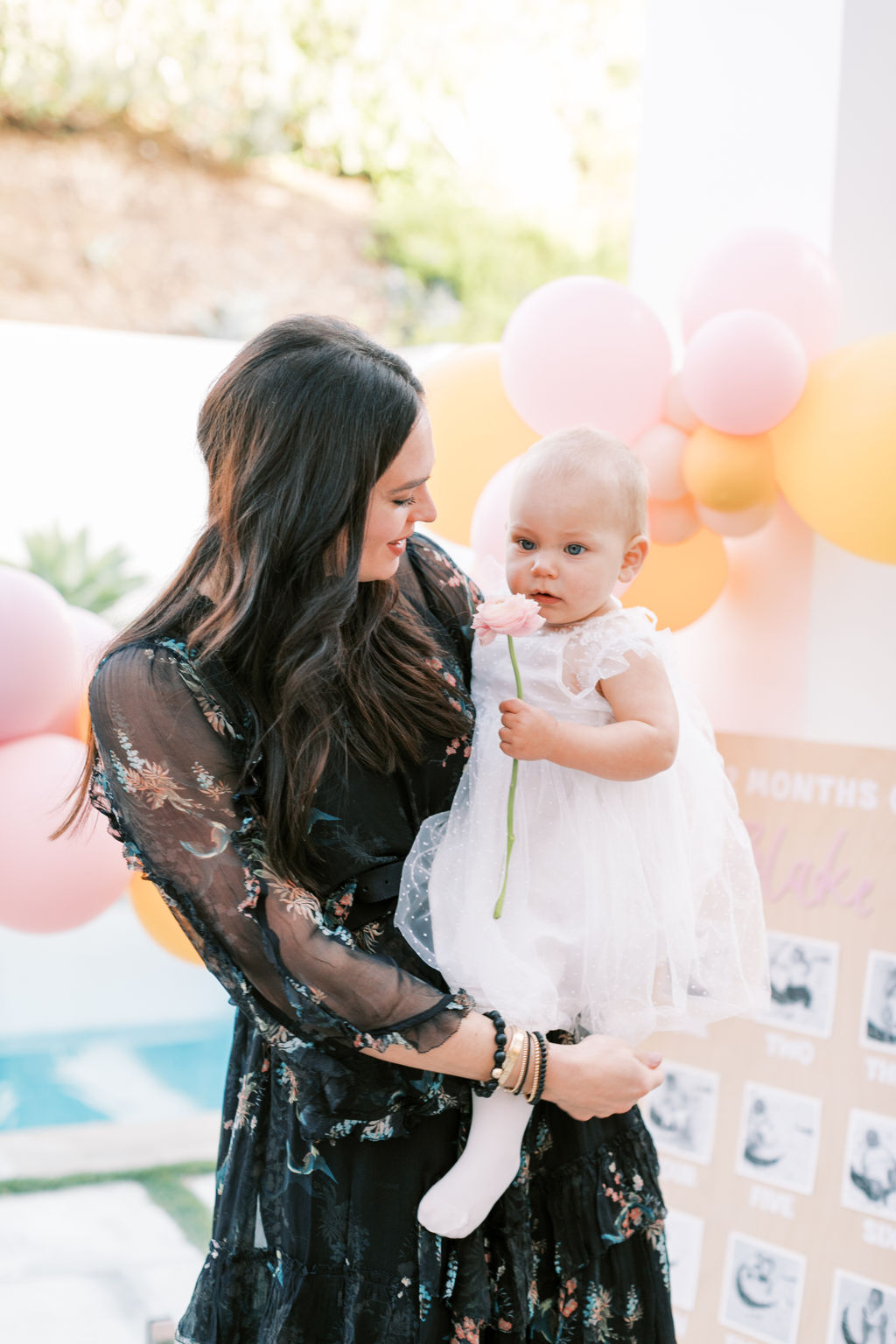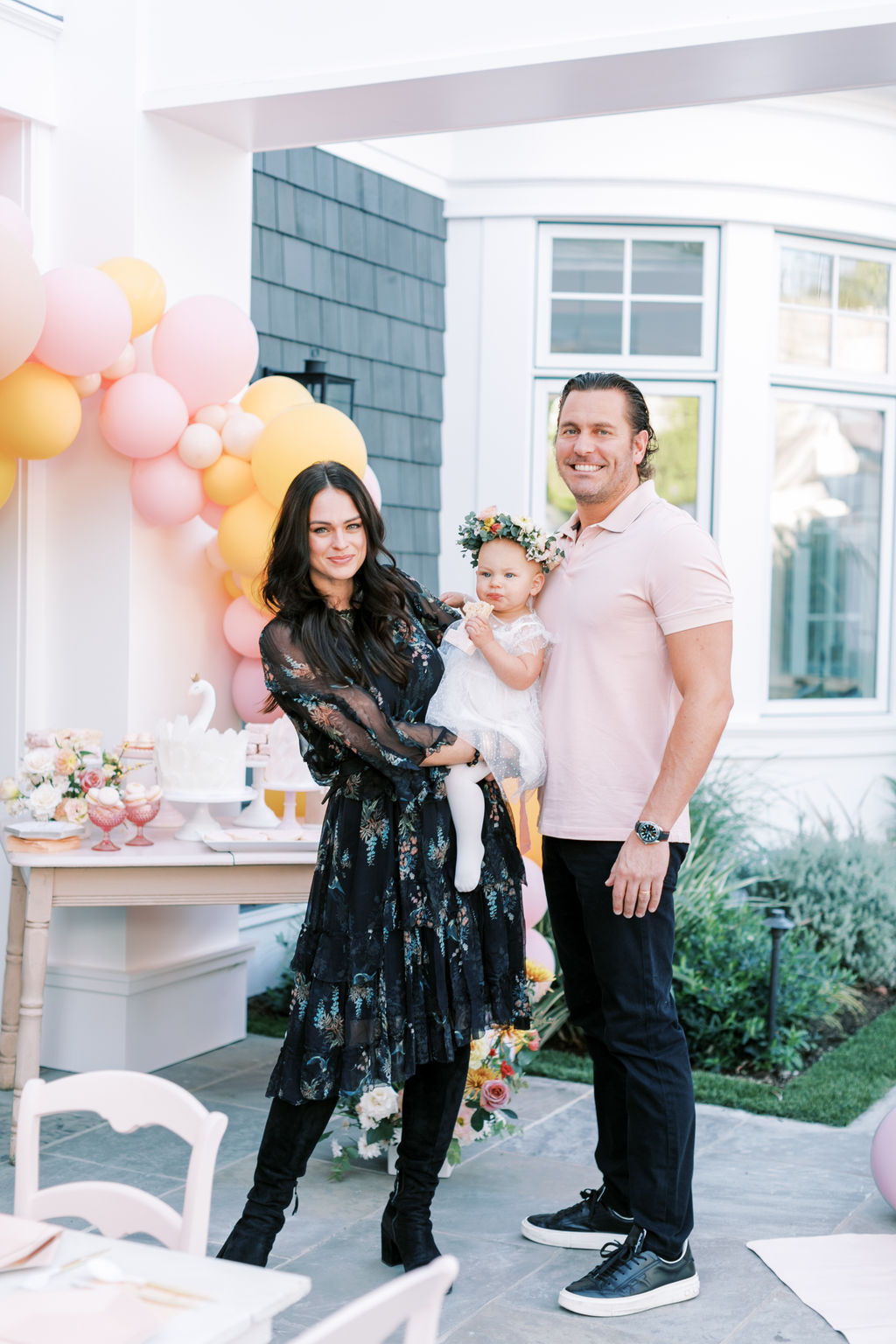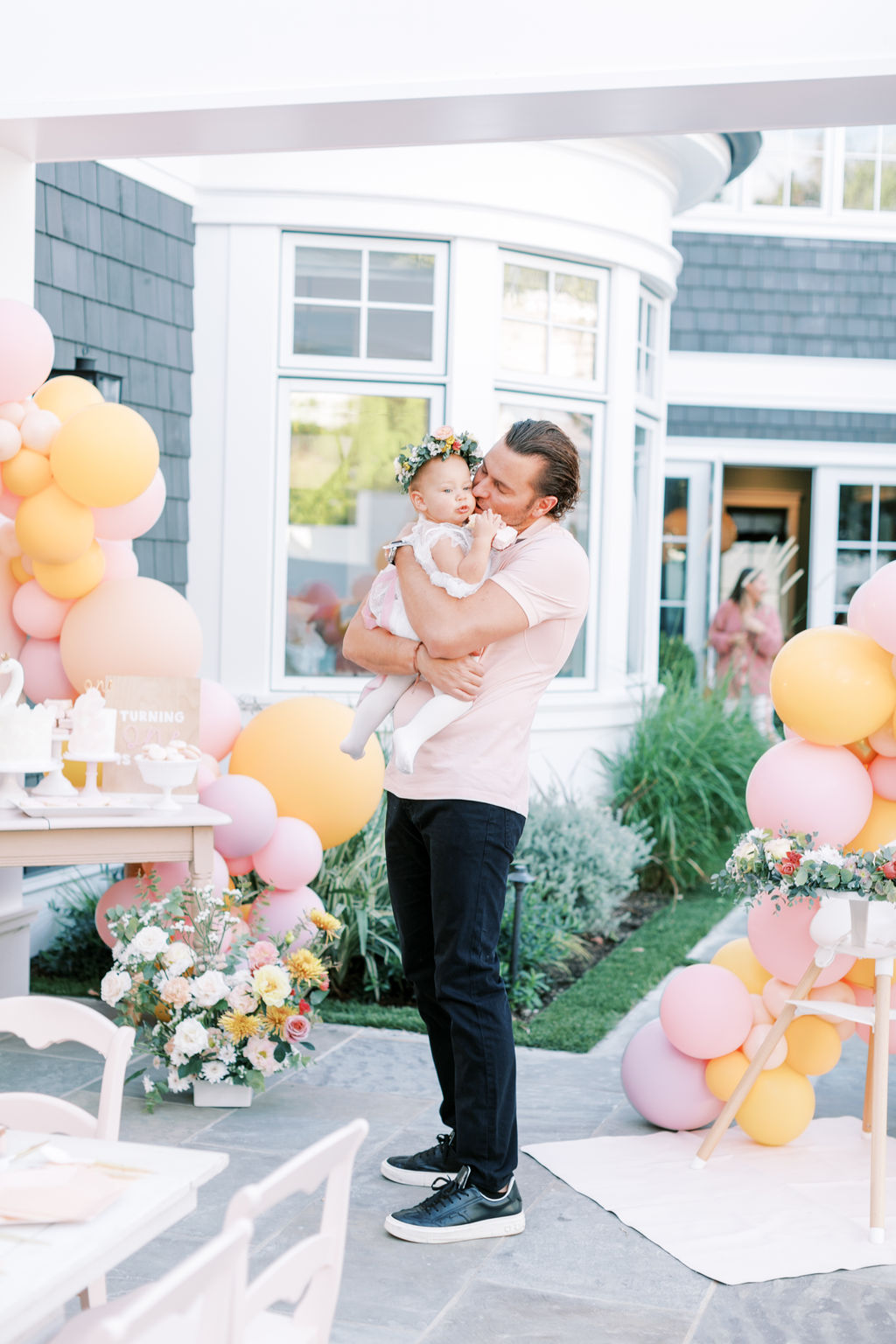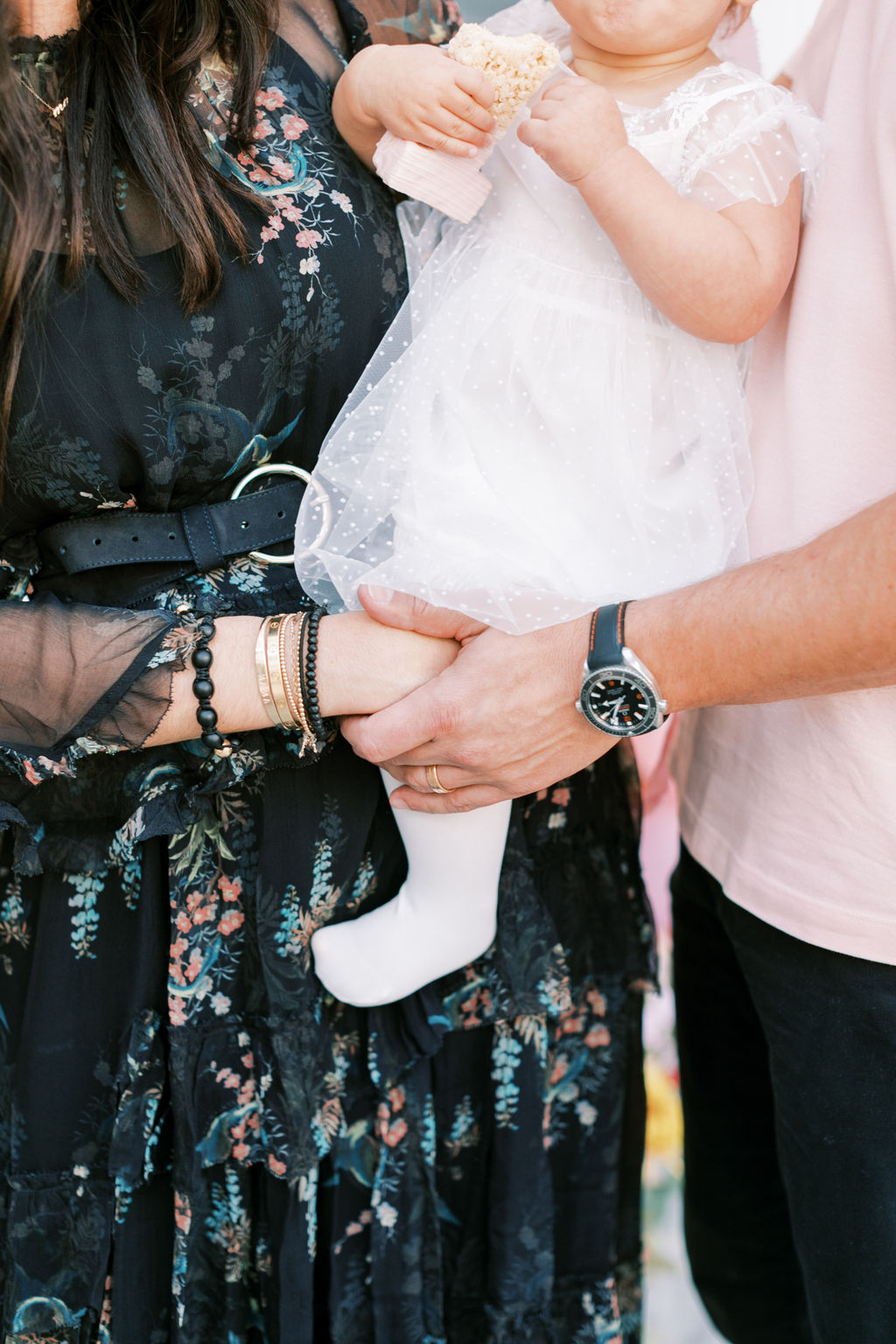 Lastly, another important element of any first birthday is the smash cake!  I love creating a special moment and space for that.  At Blake's party we did balloons, of course, and a floral garland for her high chair.  We had The Pop Shop and Not Just in Novels working overtime on this one!!!  Isn't the set up stunning?!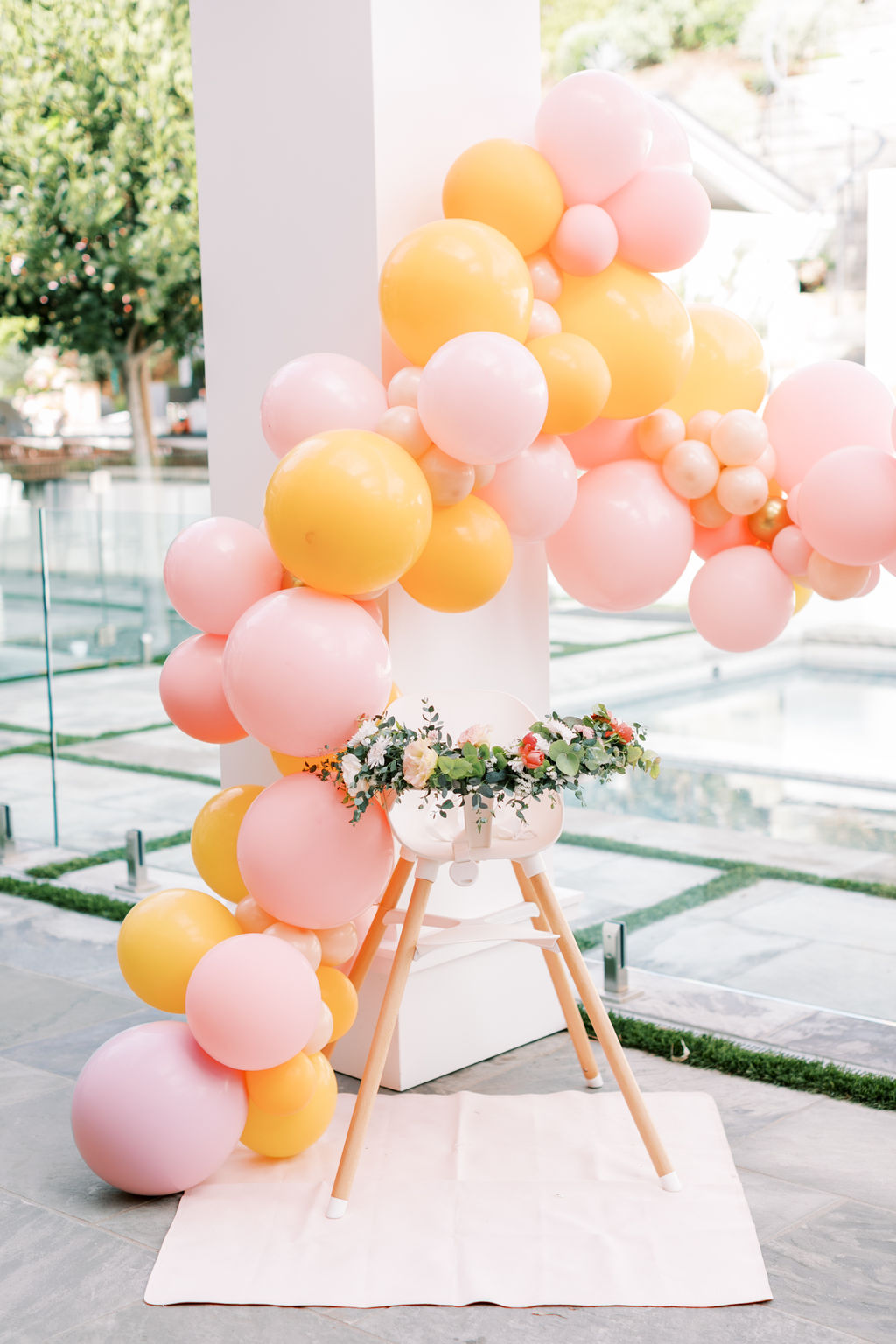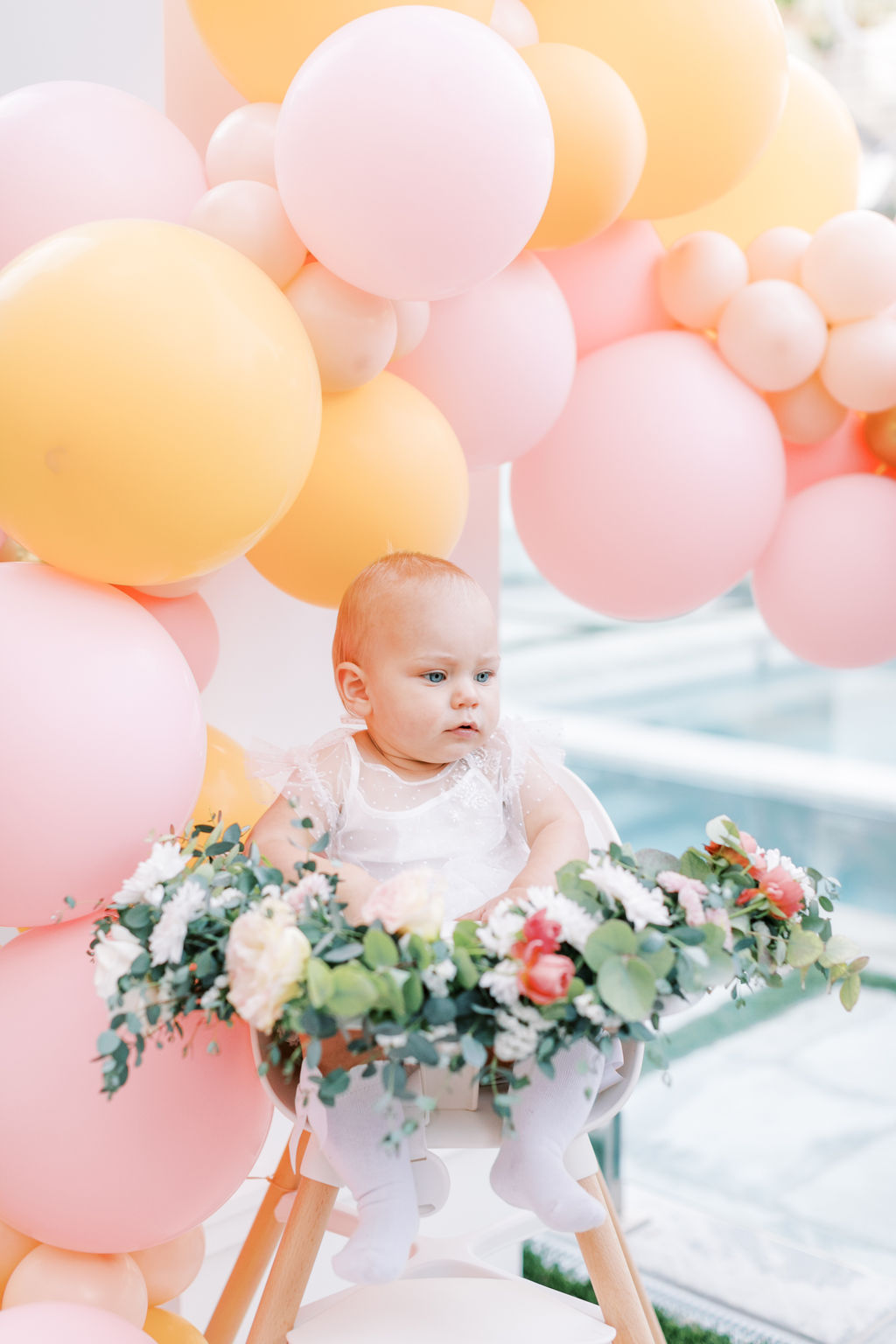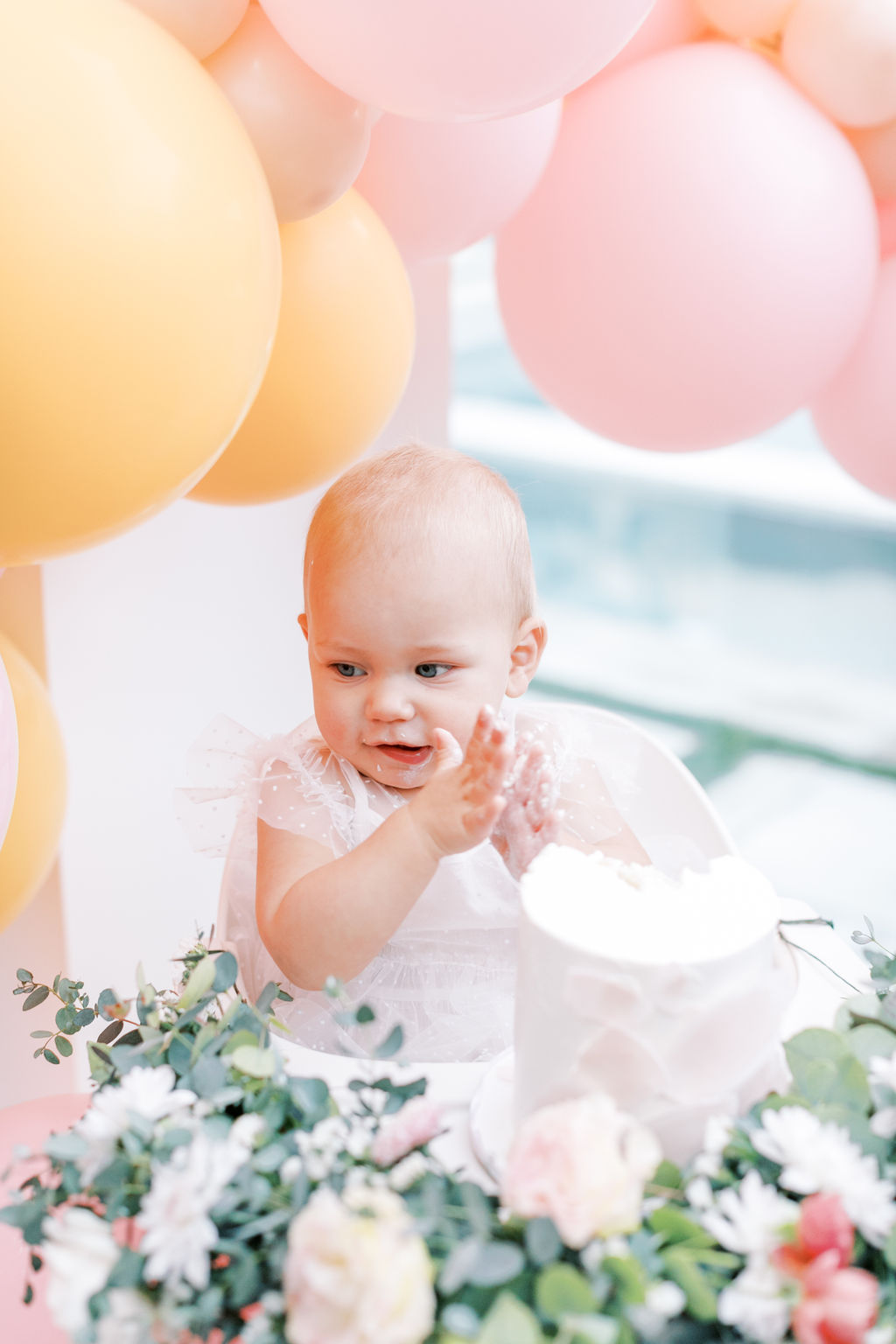 Happy Girl!!!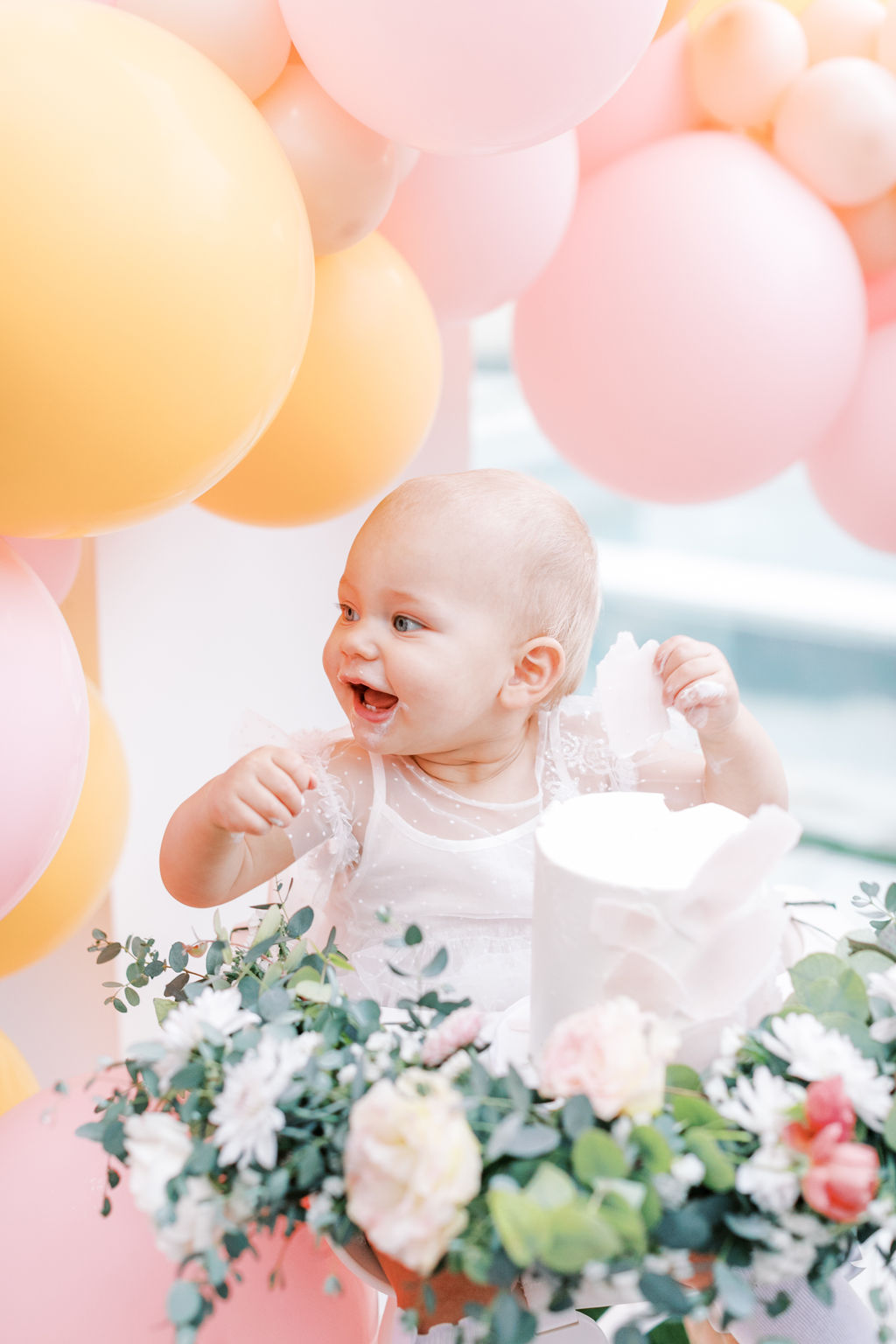 And that is it for Blake's amazing party!  One of our favorites of 2020 for sure!!!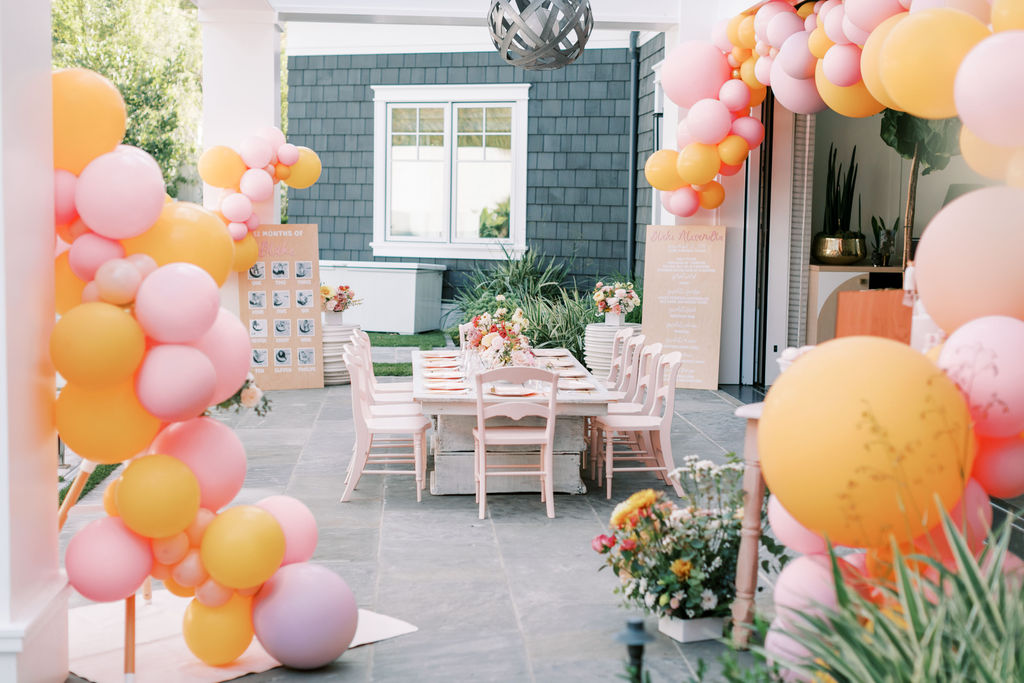 Shop this adorable party below…
[] [/]

Here's hoping we will be doing more parties like this very soon!!
xx
Jacquelyn