National popcorn day is in a couple of days, who else will be partaking?! There is a strong love for popcorn in our house, like really strong. So you better believe we are excited over here. This strawberry lemon curd trifle is a sweet way to celebrate everyone's favorite snack. Not only does this recipe crave your sweet tooth, but it's super easy and fast! The combination of lemon and strawberry is a perfect bite on its own, but add a crunch from the popcorn, and it's one yummy dessert no one will pass up. And, if you aren't a fan of lemon curd, that's totally cool, just exchange for a jam that you like! You can even change up the fruit, endless combinations. But, I do have to say this combination is yummy, it will have you craving those summer sunny days.
Photos by Dayna Studios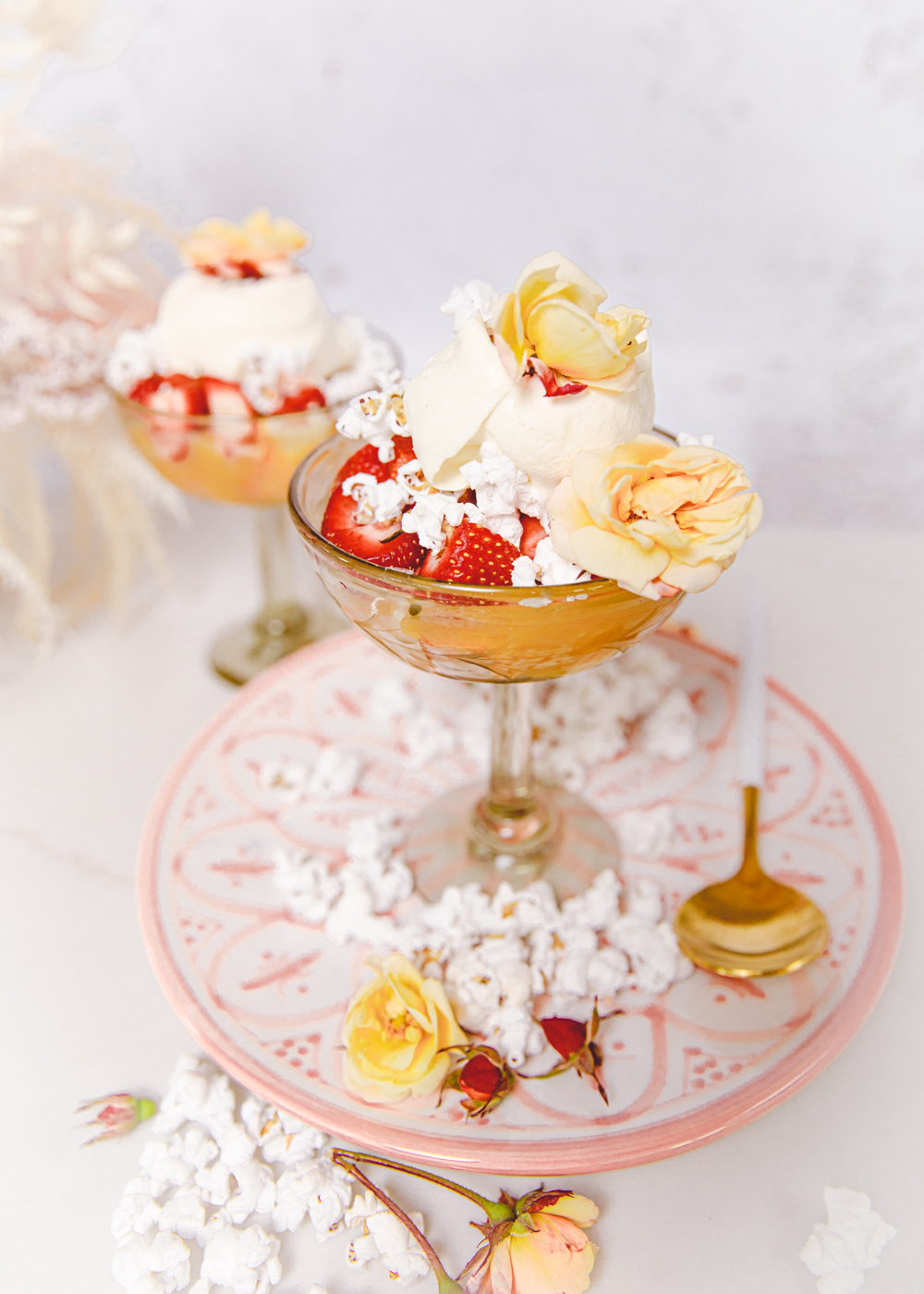 ---
Strawberry Lemon Popcorn Trifle
SERVES: 1 trifle | PREP: 5 MINUTES | COOK: 0 MINUTES
W H A T   Y A   N E E D
Popcorn
Pound Cake
Fresh strawberries
Lemon Curd
Whipped Cream
B U S T   O U T
Coupe or a sundae glass
Pretty plate to serve (optional)
Spoon 
---
I N S T R U C T I O N S
Super easy and fast here you guys! My 10-year-old daughter can do this blindfolded. A great dish to make with your kids. Microwave your popcorn, and let cool slightly. Then simply, layer on all the ingredients. Pound cake crumbled up, a big spoonful of lemon curd, a handful of cut strawberries, a handful of popcorn, and lastly a big spoonful of whipped cream. Then serve up! Add pretty florals for that pretty Beijos touch!
---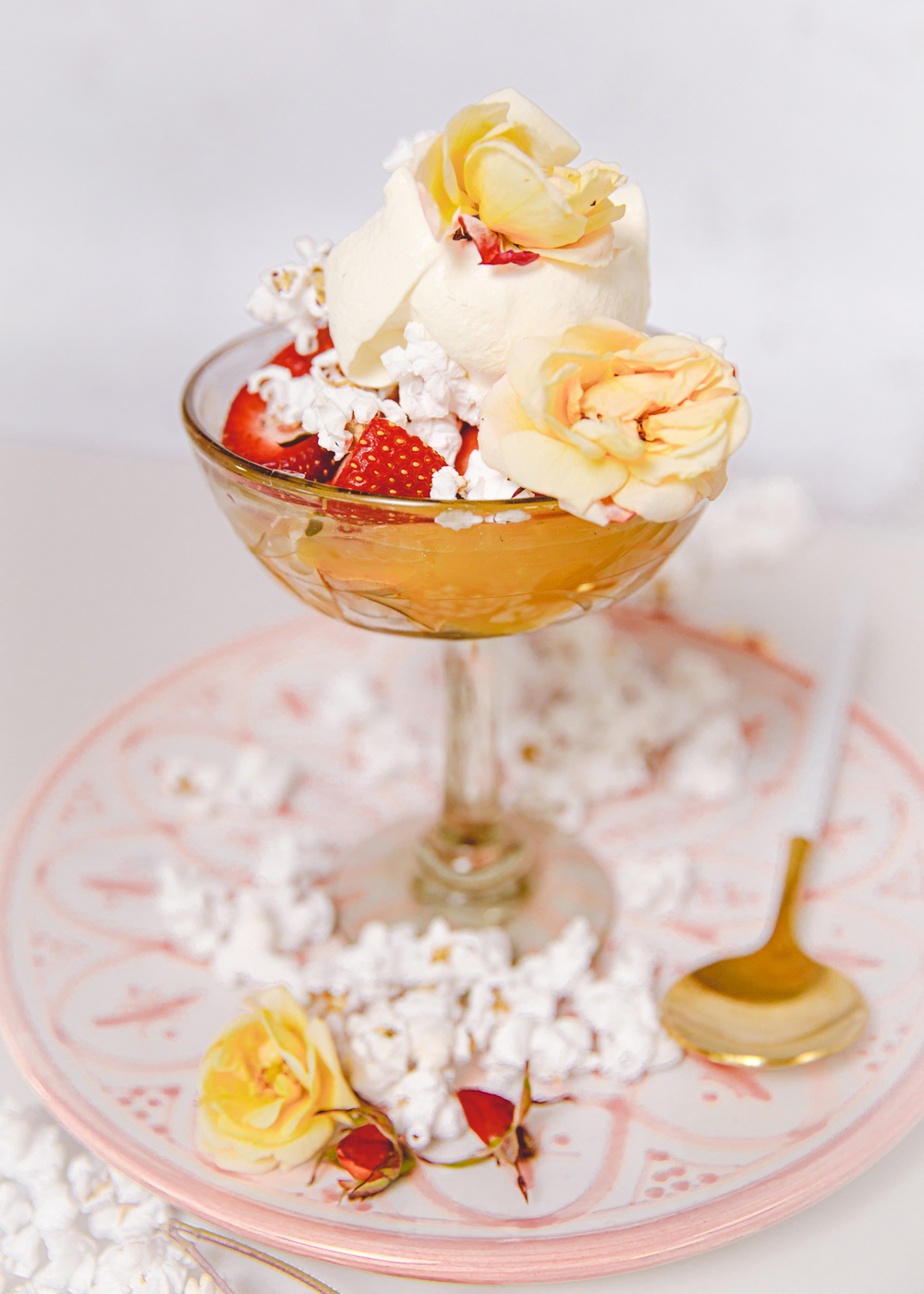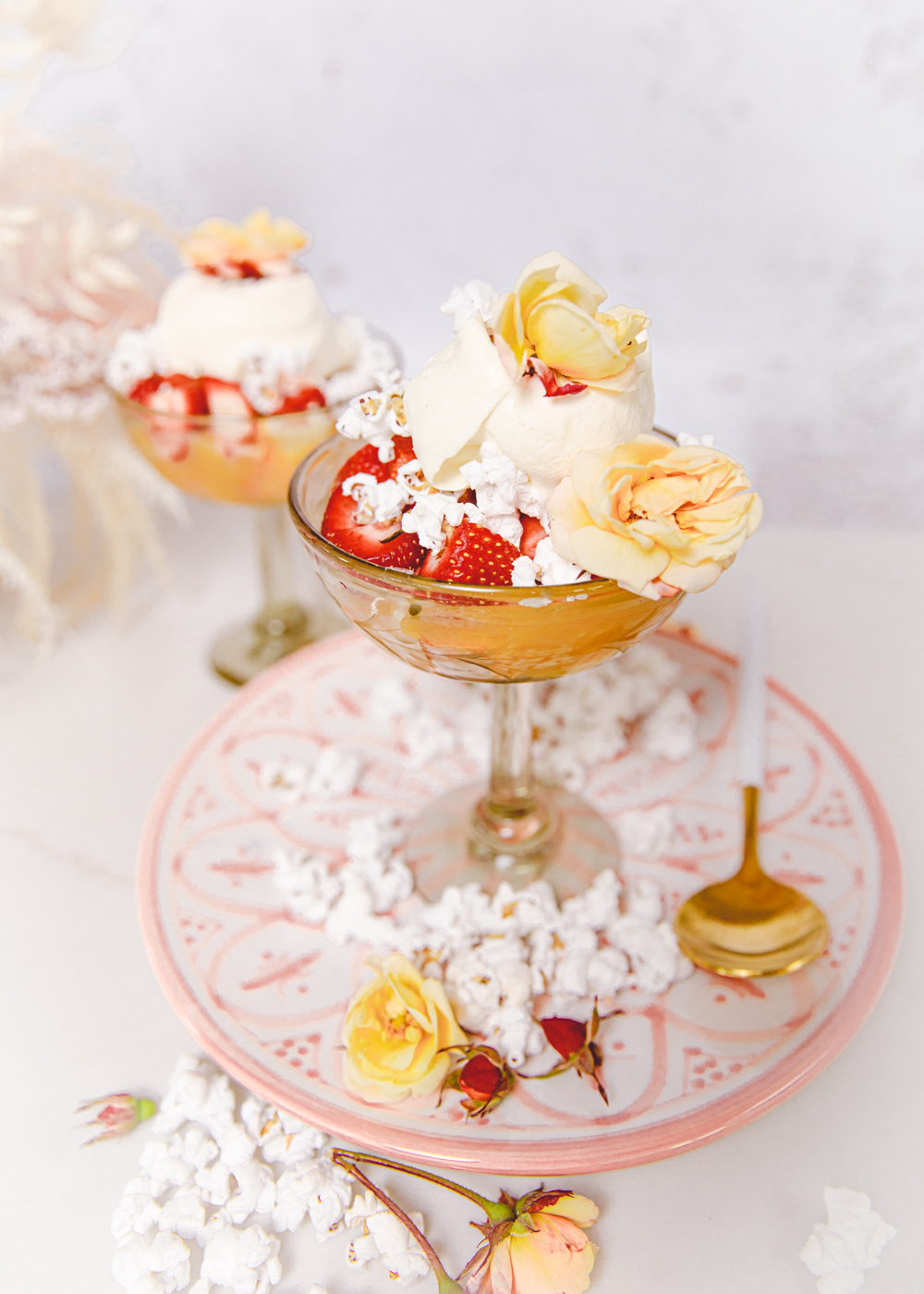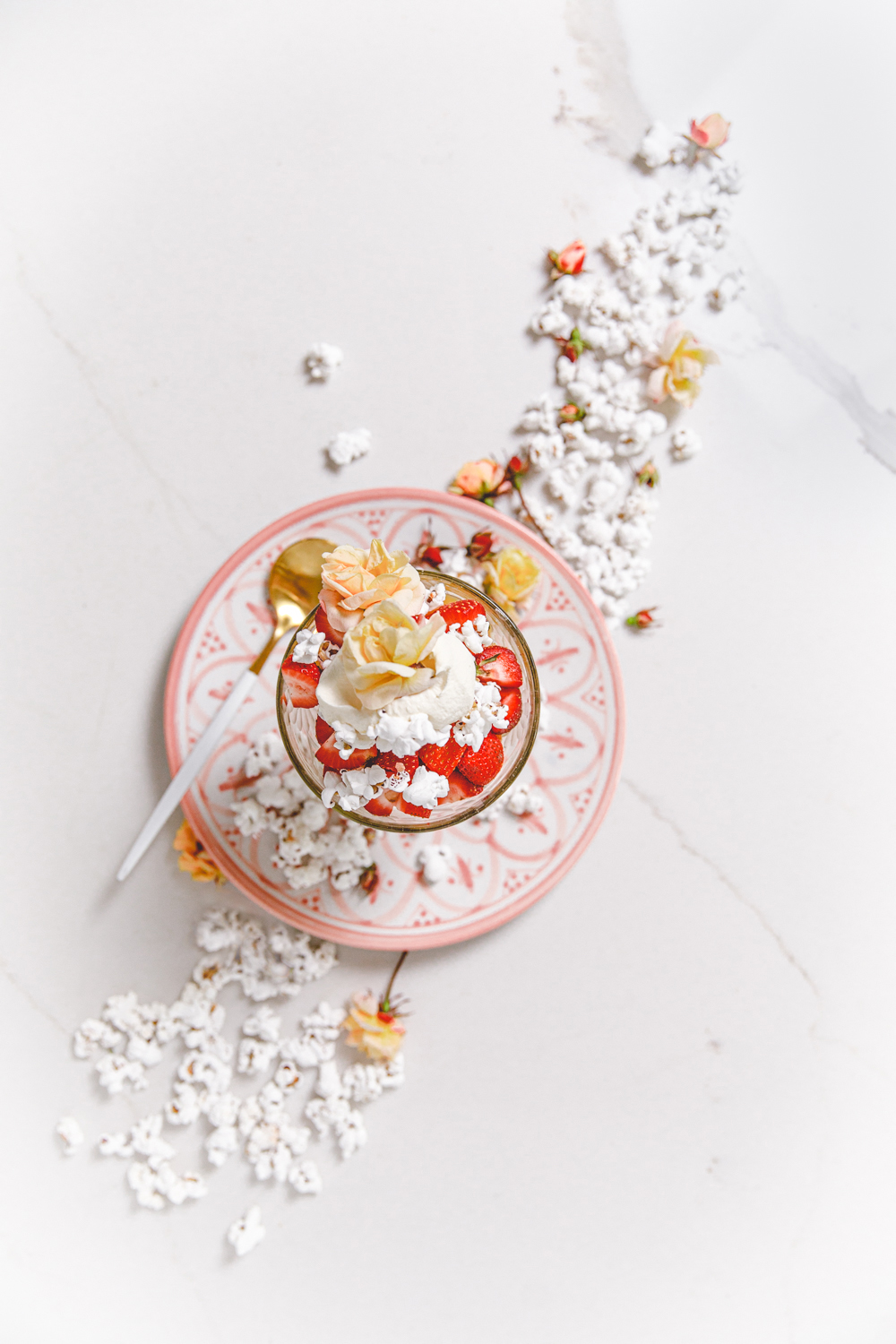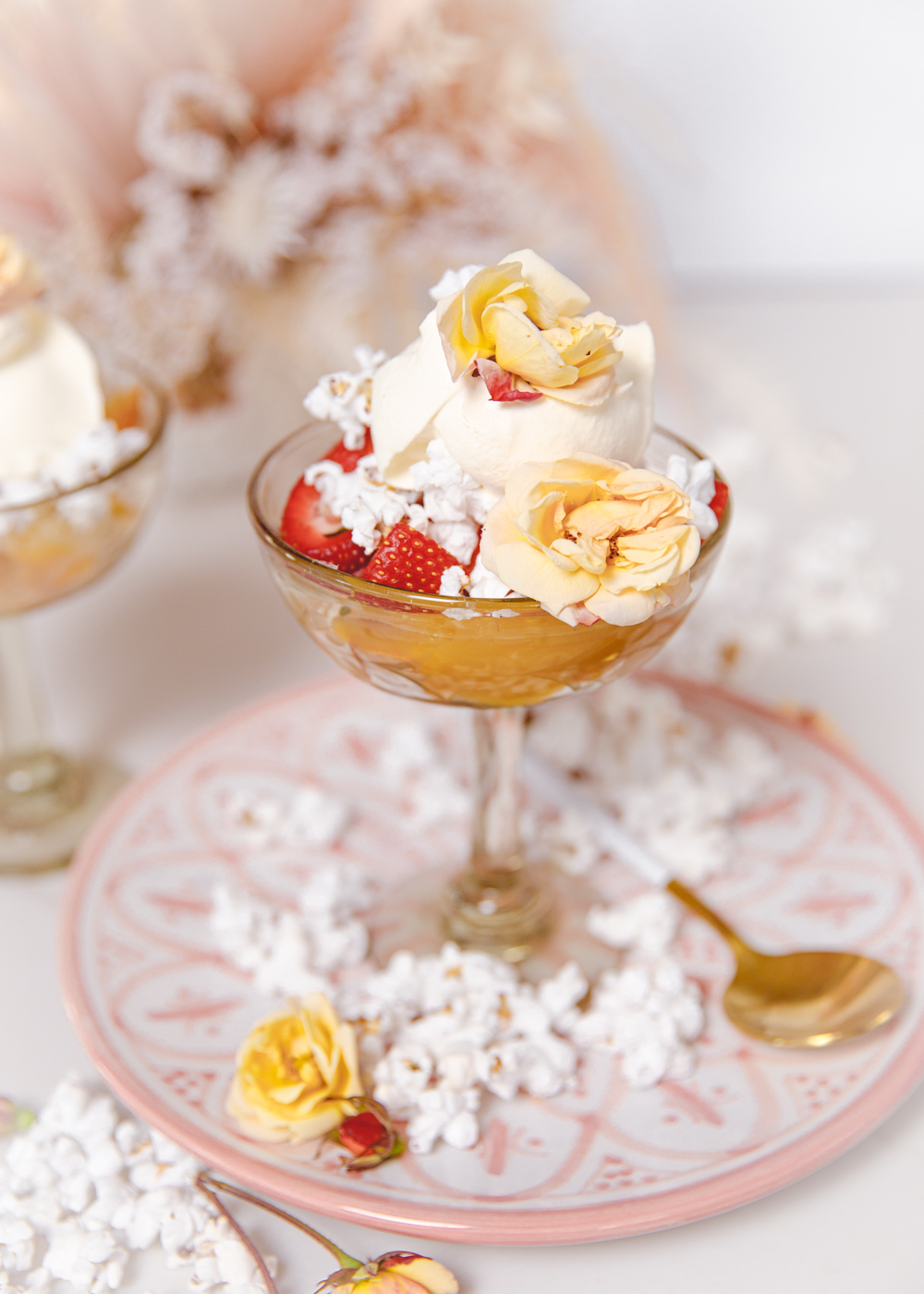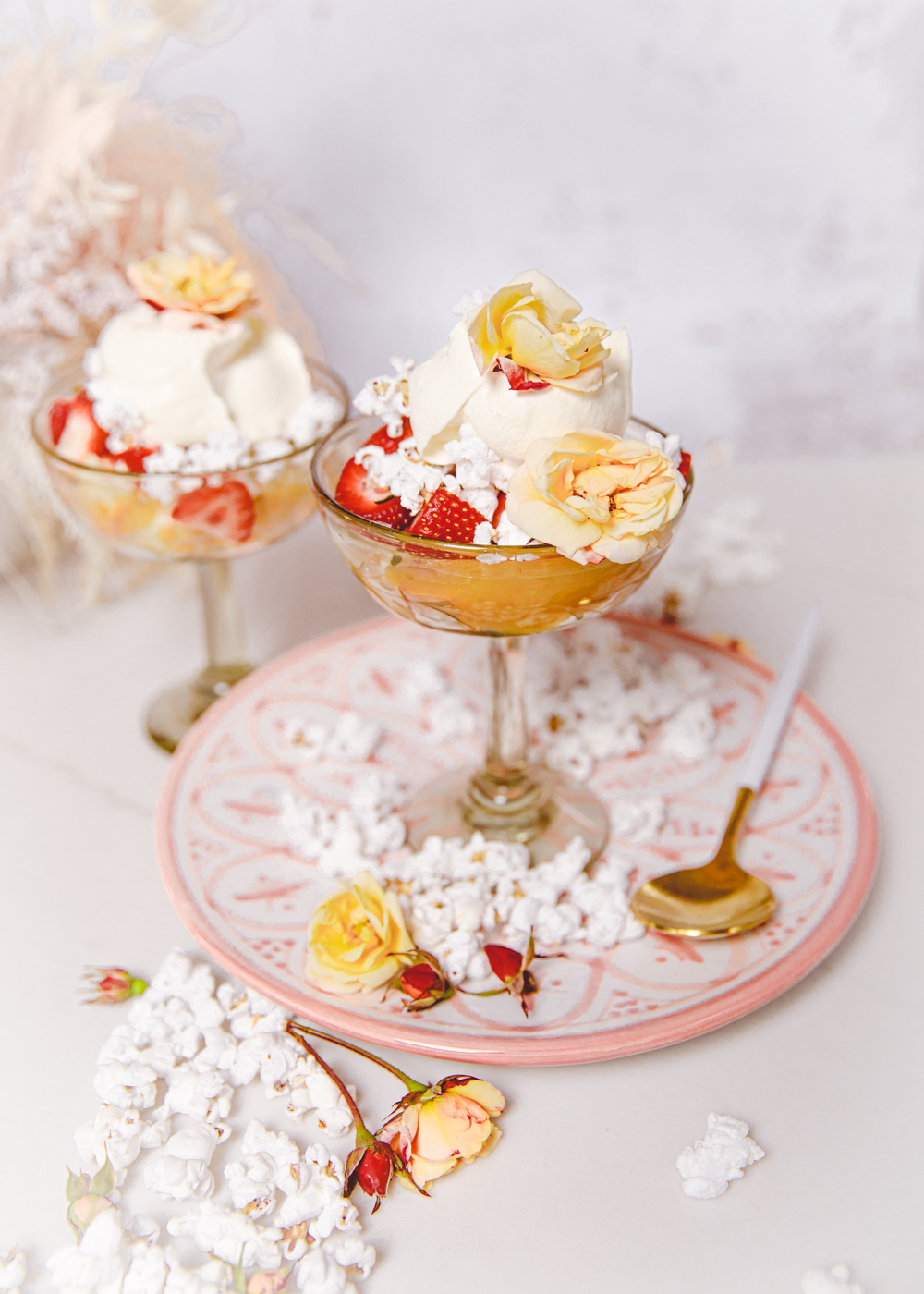 ---
B E I J O S  K I T C H E N

xx
Abby