Who else has been working on their skincare regimen during covid? Every year around this time, I go through all my products and create a new regimen that I feel will get the job done. With it being winter, I wanted to make focus on hydration and those sneaky wrinkles and fine lines that keep creeping up! Getting old sucks! I have tried a bunch of skincare lines, and I'm always coming back to Herbivore. I just love the quality and results I get from their products. You all should know about Herbivore, but if you have been living under a rock here is a little 411 for you.
All the products are natural ingredients, plant-based food-grade cold-pressed oils, steam distilled therapeutic-grade essential oils, GMO-free soy wax, recyclable and reusable packaging, many certified organic ingredients. They are created without any synthetic ingredients, parabens, sodium laurel sulfate, phthalates, chemicals, fillers, animal testing, mineral oils, and petroleum. They truly formulate treatments that combine essential vitamins, minerals, and botanicals to restore your skin to its optimum health and vitality.
Photos by Dayna Studios

Abby's S.F.H Routine
1st, things 1st! Cozy PJs and Robe for your next S.F.H.
Jacquelyn and I are obsessed with
Mason Du Soir lounge + sleepwear
. I'm currently living in the
Monaco Short-Sleeve Set – Ivory/Black Stripe set
. They are literally the softest PJ set, EVER! I'm a sucker for a good robe, and theirs make me very happy! I'm a sucker for their short floral robes, see them all
here
. Do yourself a favor and treat yourself!So, let's chat routine! Morning and night routines are crucial to see results! You could have the most expensive products but if you don't use them, then what's the point, right? So a few things I swear by when doing my S.F.H (spa from home) routine. 1st, water! You gotta drink water, all day, every day. By doing this you are preventing dryness, and no one wants dryness in the winter. Your skin will feel softer and smoother, and some of those fine lines will get smaller. And finally, water will help reduce blemishes. Oh, and when you can, you should always try and drink filtered water! I drink this
Core filtered water
. Next, I drink collagen every morning and every night. I even created a beverage station in my bathroom so when I get up in the morning, I can make a cup right away as I'm getting the kids up. I swear by doing just those two things every day, you will see a difference in your complexion. Plus, you feel great! I also eat a plant-based and superfood diet which has made me feel even better. But another day for that!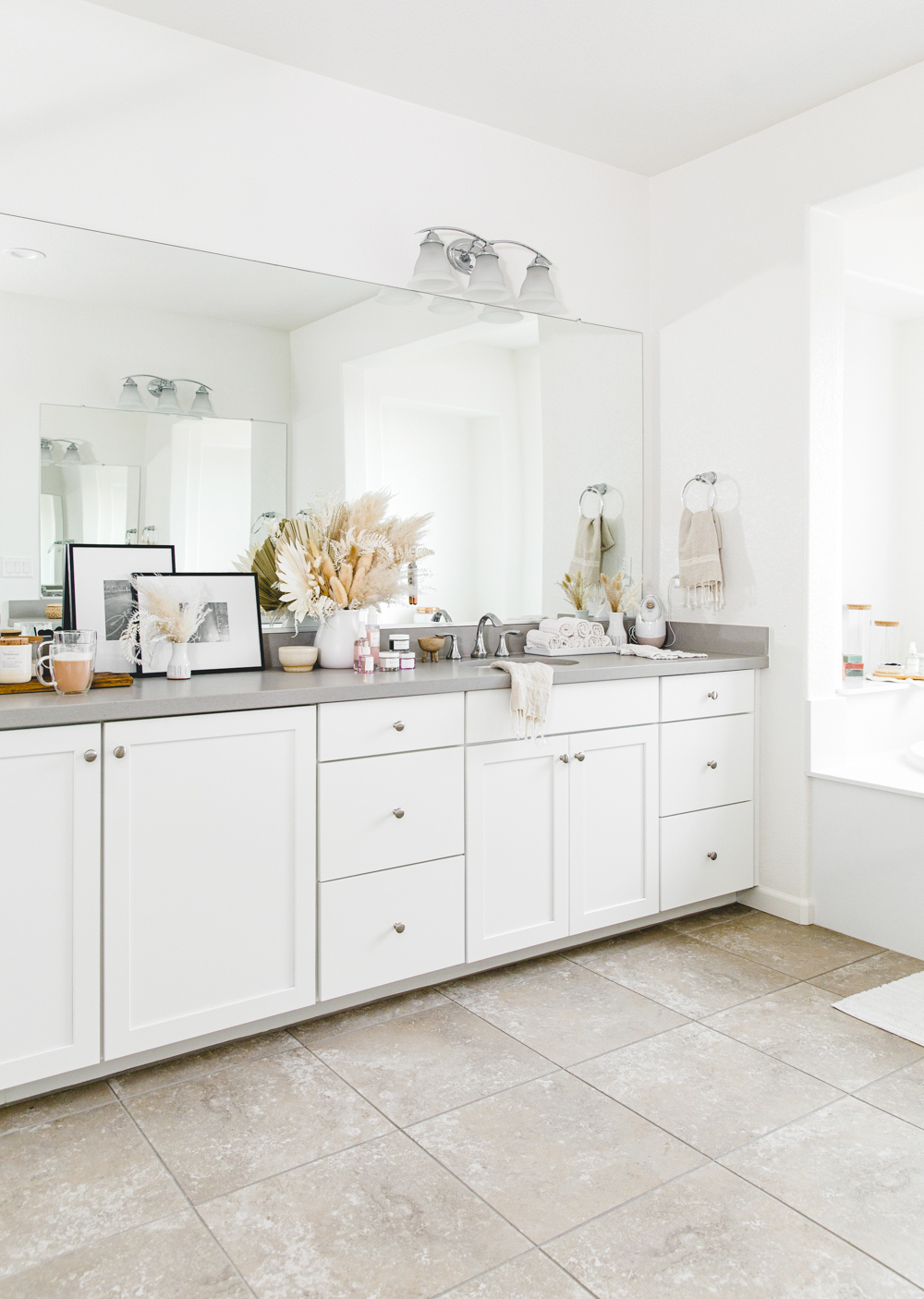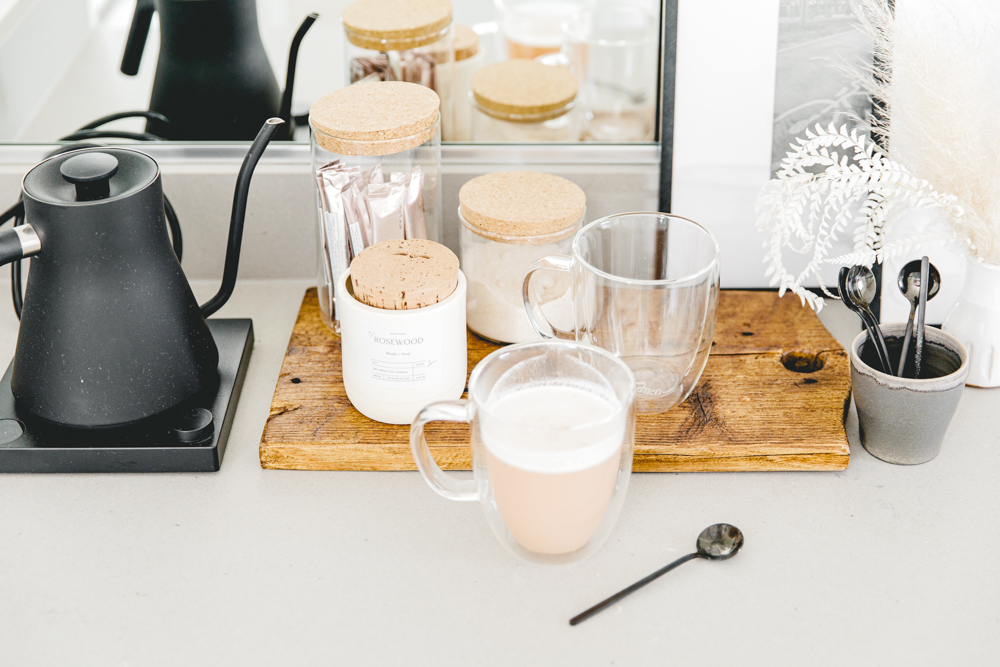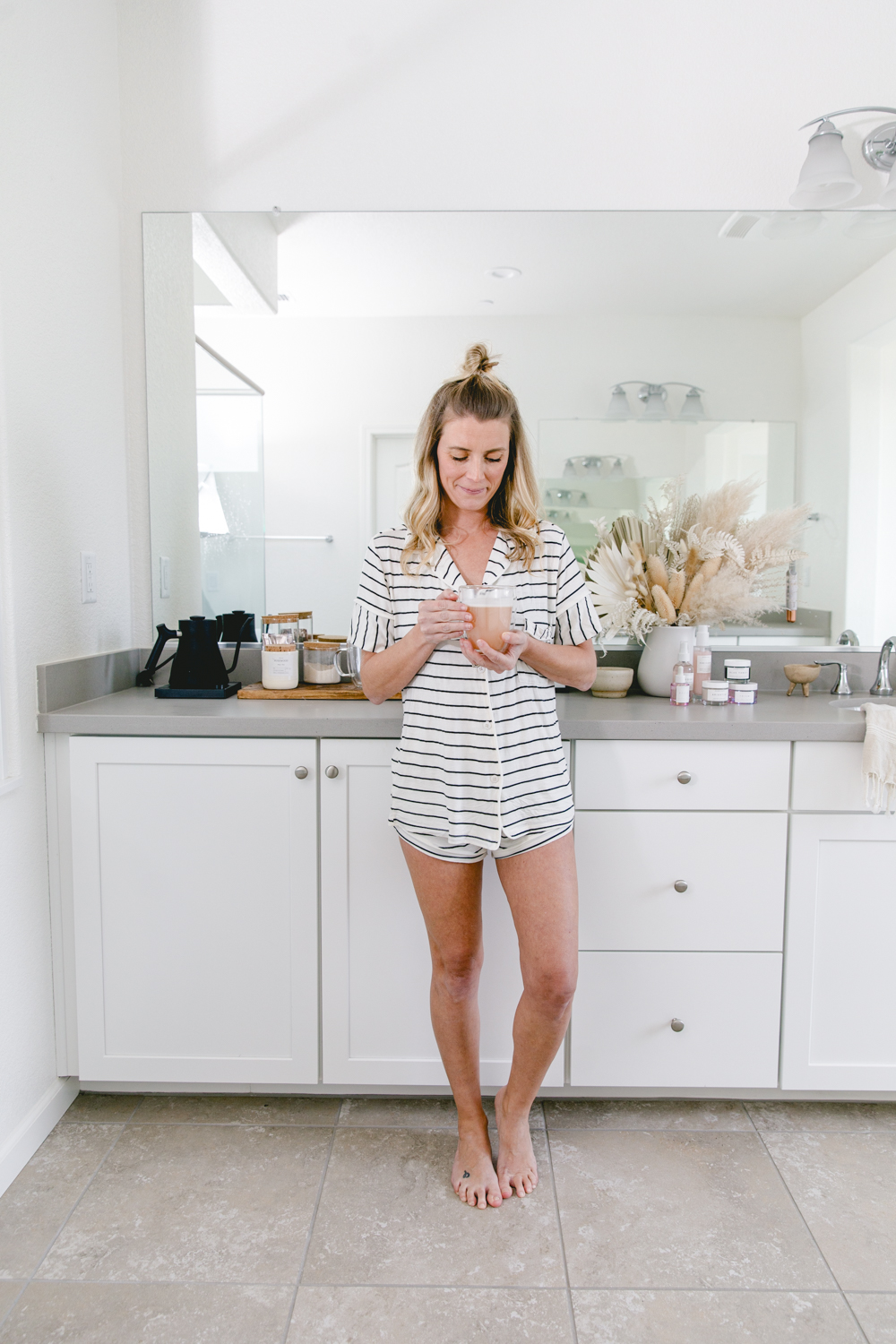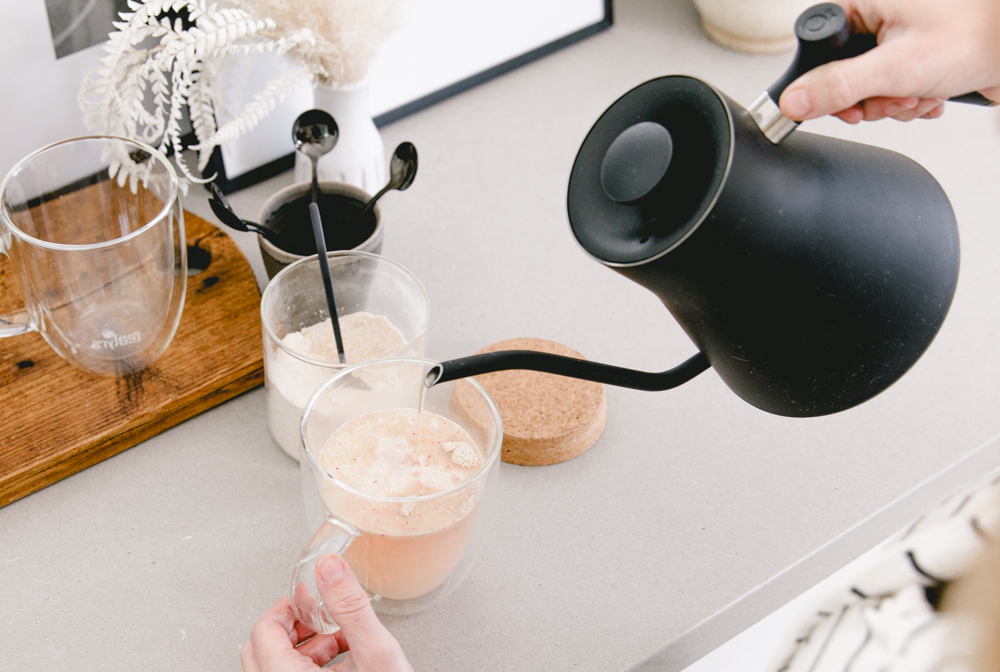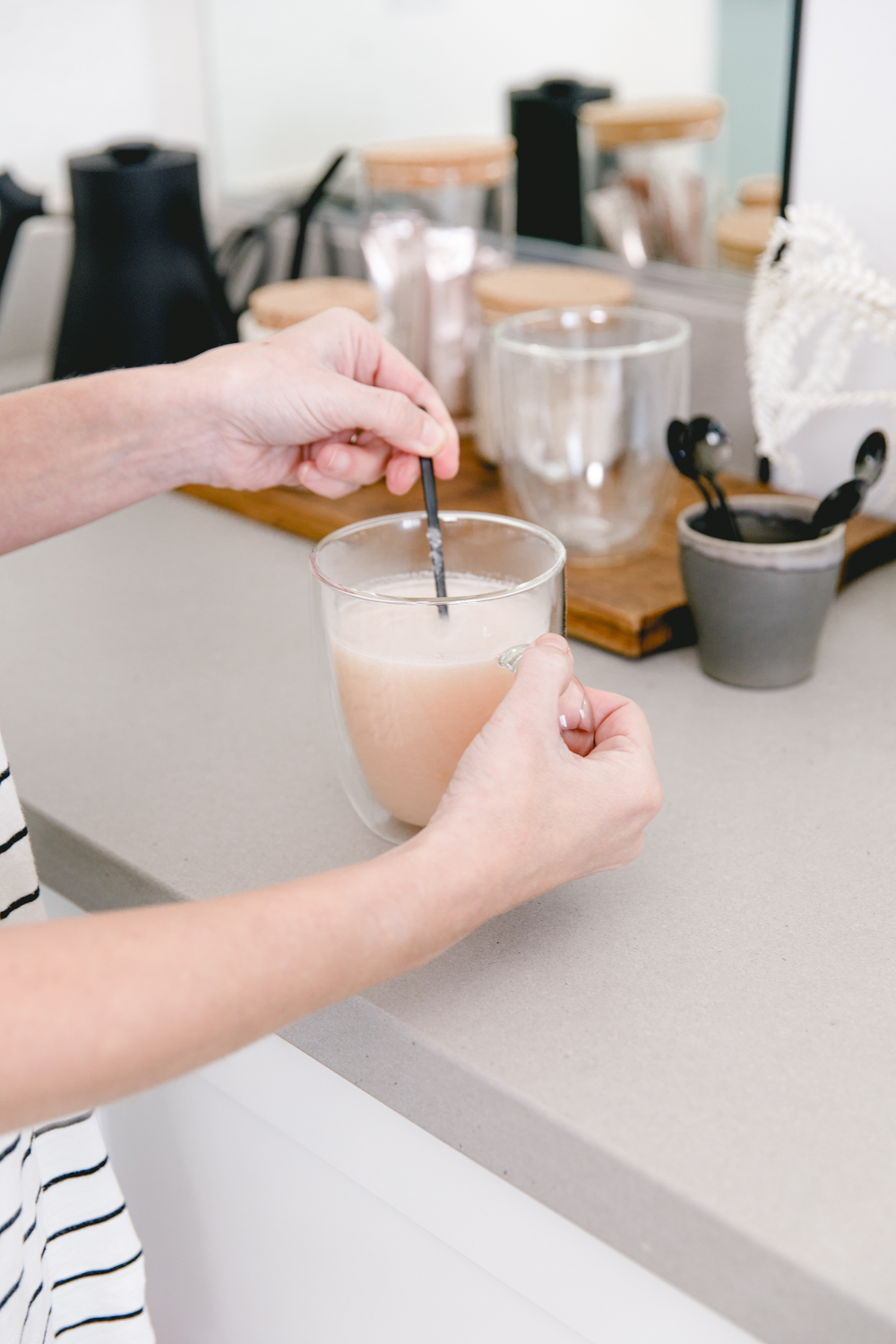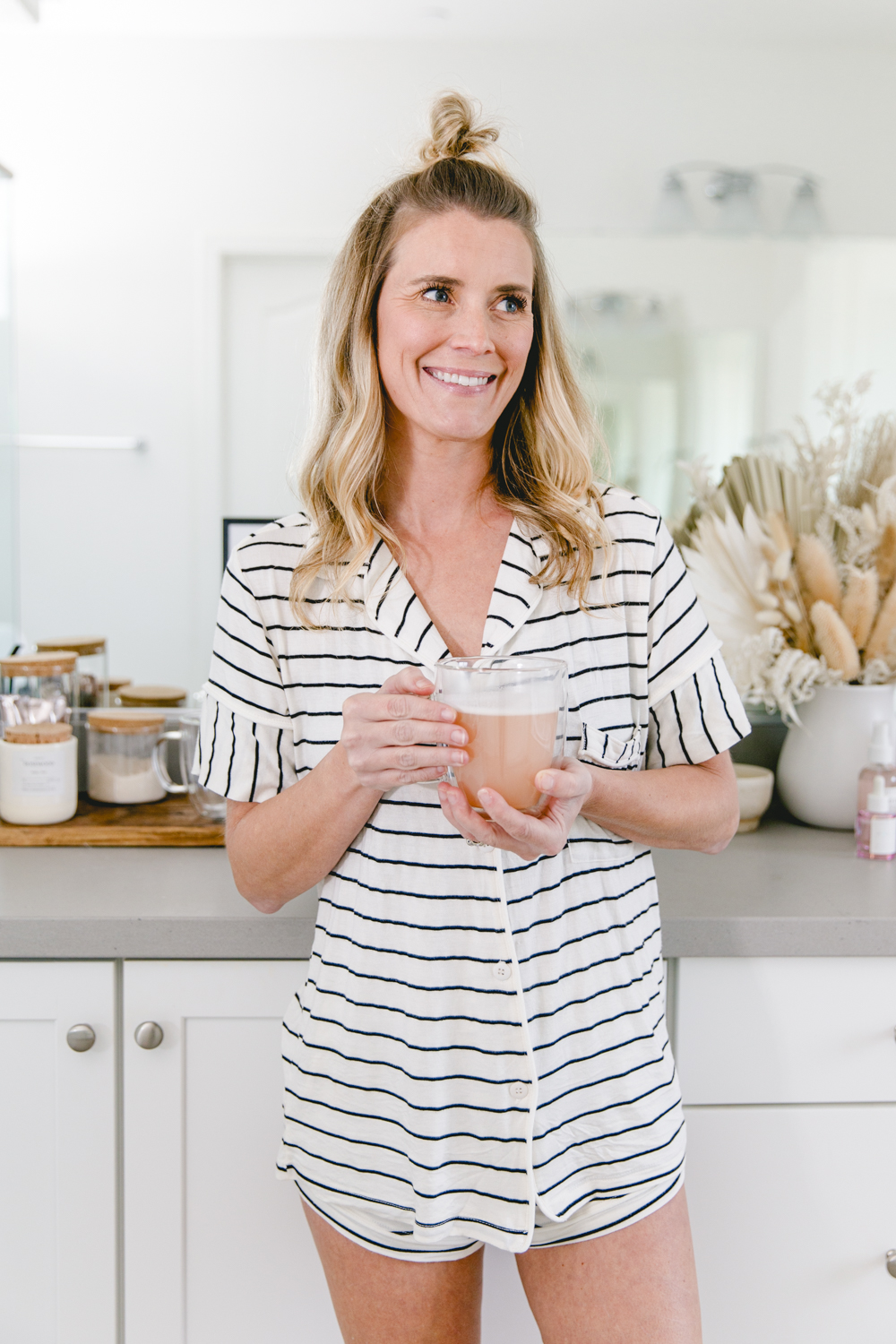 The Order
This is my Herbivore easy step routine that won't take a long time for you!
1. Double Cleanse
I double cleanse every morning and night. By doing this, you are making sure you get all that junk and makeup off your face. I will usually use either an oil-based balm or bioderma 1st. Then, I will use the
Pink Cloud
. This cleanser gently and effectively cleanses + removes makeup leaving skin clean, comfortable, and never stripped of moisture.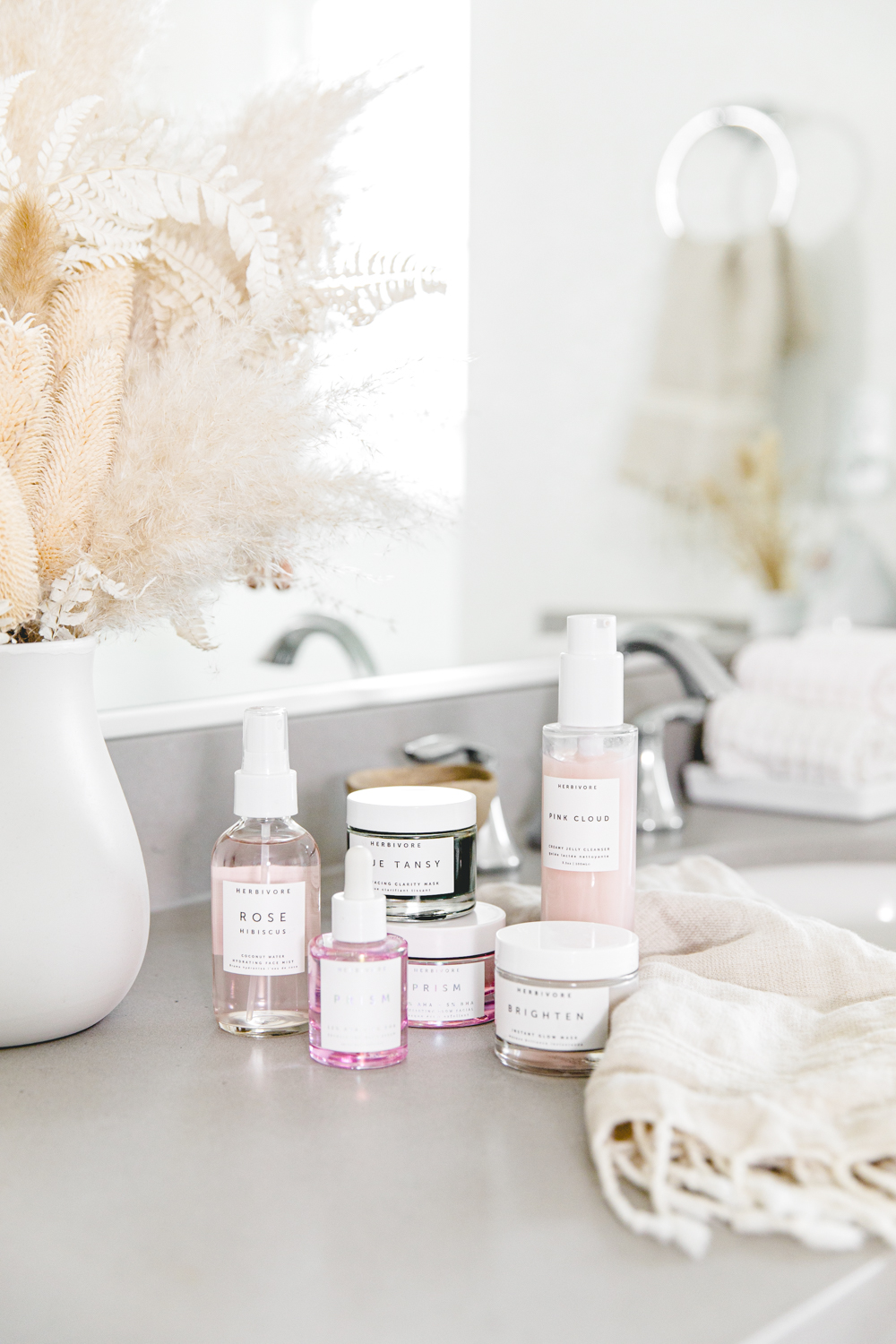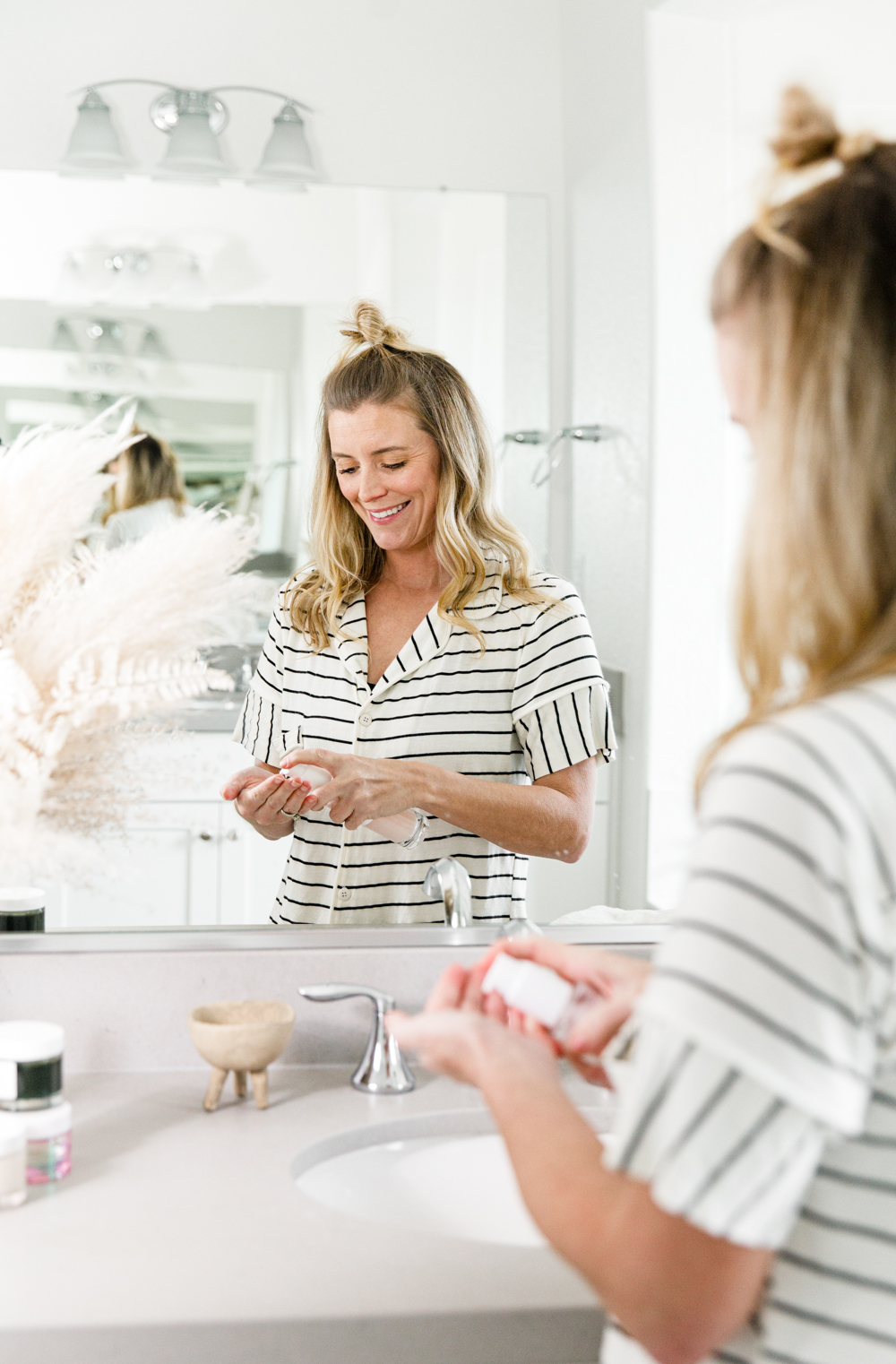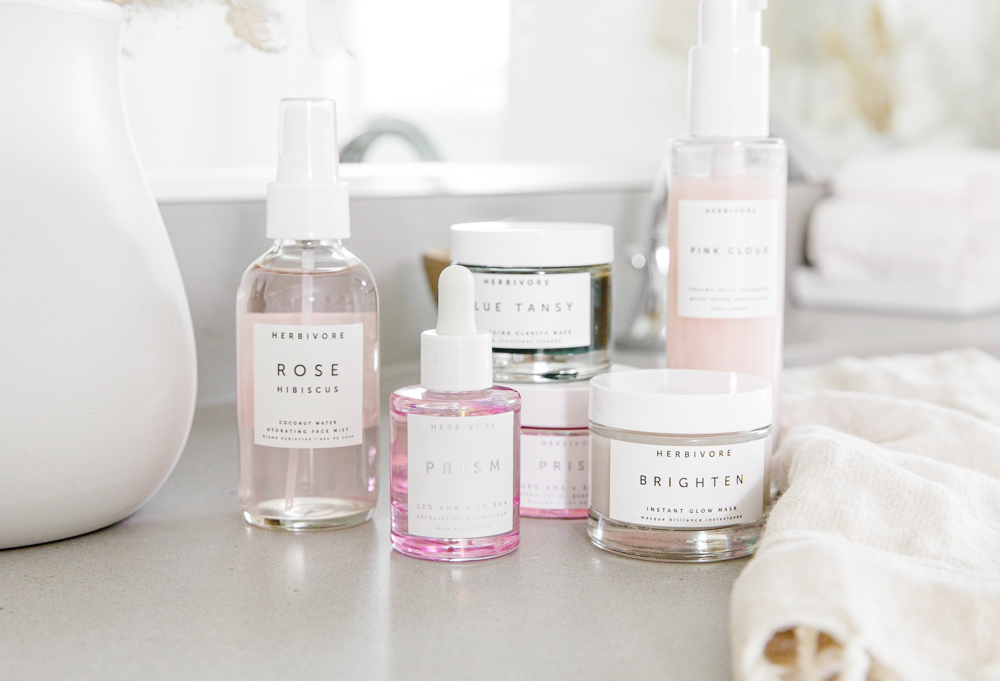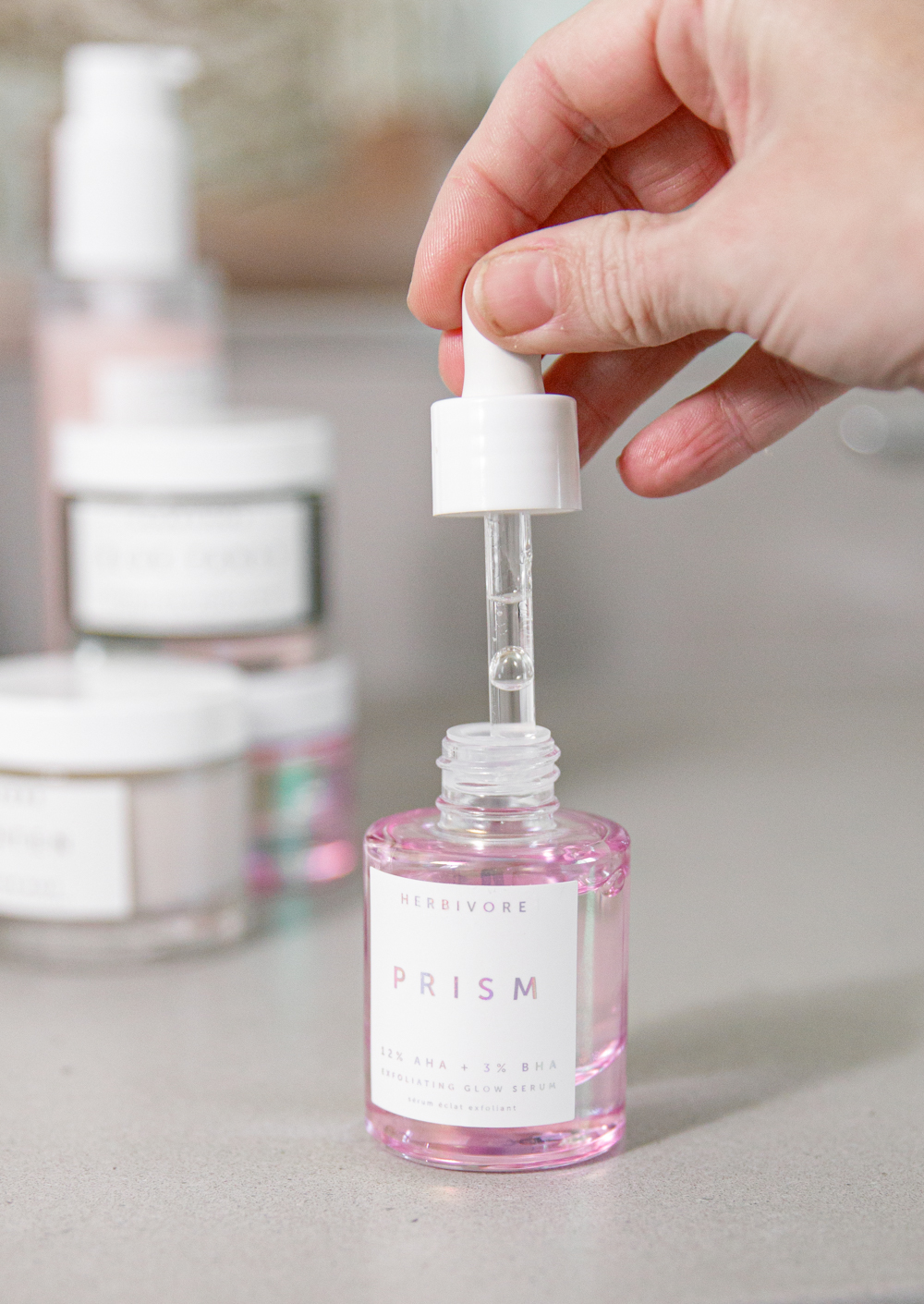 2. Toner
Immediately after cleansing, I will use either the
Rose Hibiscus Hydrating Face Mist
or the
Jasmine Green Tea Oil Control Toner
. The rose hydrating mist is made from naturally-derived, moisture-binding hyaluronic acid to a base of organic rosewater, coconut water, and hibiscus extract that instantly hydrates and softens skin. The organic jasmine water is infused with antioxidant-rich green tea and a clarifying combination of salicin-rich willow bark and aloe vera that will bring balance to combination and blemish-prone types. You really can't go wrong with either. If I feel a little dry I will go towards using the rose hydrating mist, and if I'm feeling oily, I will use the jasmine toner.
This is where on my days, I want to mask, I will do it after my toner. I switch between 2-3 of them. You can't go wrong with any of these masks. Your skin will feel amazing after each one.
3. Masks
PRISM 20% AHA + 5% BHA Exfoliating Glow Facial
A jelly-textured, potent blend of 20% fruit-based AHA' and 5% willow bark-based BHA in an exfoliating rinse-off weekly facial that naturally transforms skin from dull to radiant and glowing in only 10 minutes. I do this one 1-2 times a week, and at night. For this mask, they recommend you apply the
Lapis Oil
right after, and I totally agree! The combination will give you a glowing smooth look.
Blue Tansy Invisible Pores
Resurfacing Clarity Mask
Next up in the rotation is the
Blue Tansy Clarity Mask
. It gently clarifies acne-prone skin with fruit enzymes, white willow bark, aloe, and blue tansy essential oil to soothe the appearance of redness. It really targets your blemishes, and I need all the help in that department. For best results, use every other day for the first seven days. Then, use 2-3 times per week. You will see such a difference, I promise!
Brighten Pineapple + Gemstone Mask
Last, but certainly not least is the
Brighten Pineapple + Gemstone Mask
. A truly natural radiance mask featuring rice powder and pineapple enzymes to smooth and brighten skin, plus micronized Brazilian tourmaline gemstone to give a glowing complexion. For best results, use every other day for the first seven days. Then, use 2-3 times per week.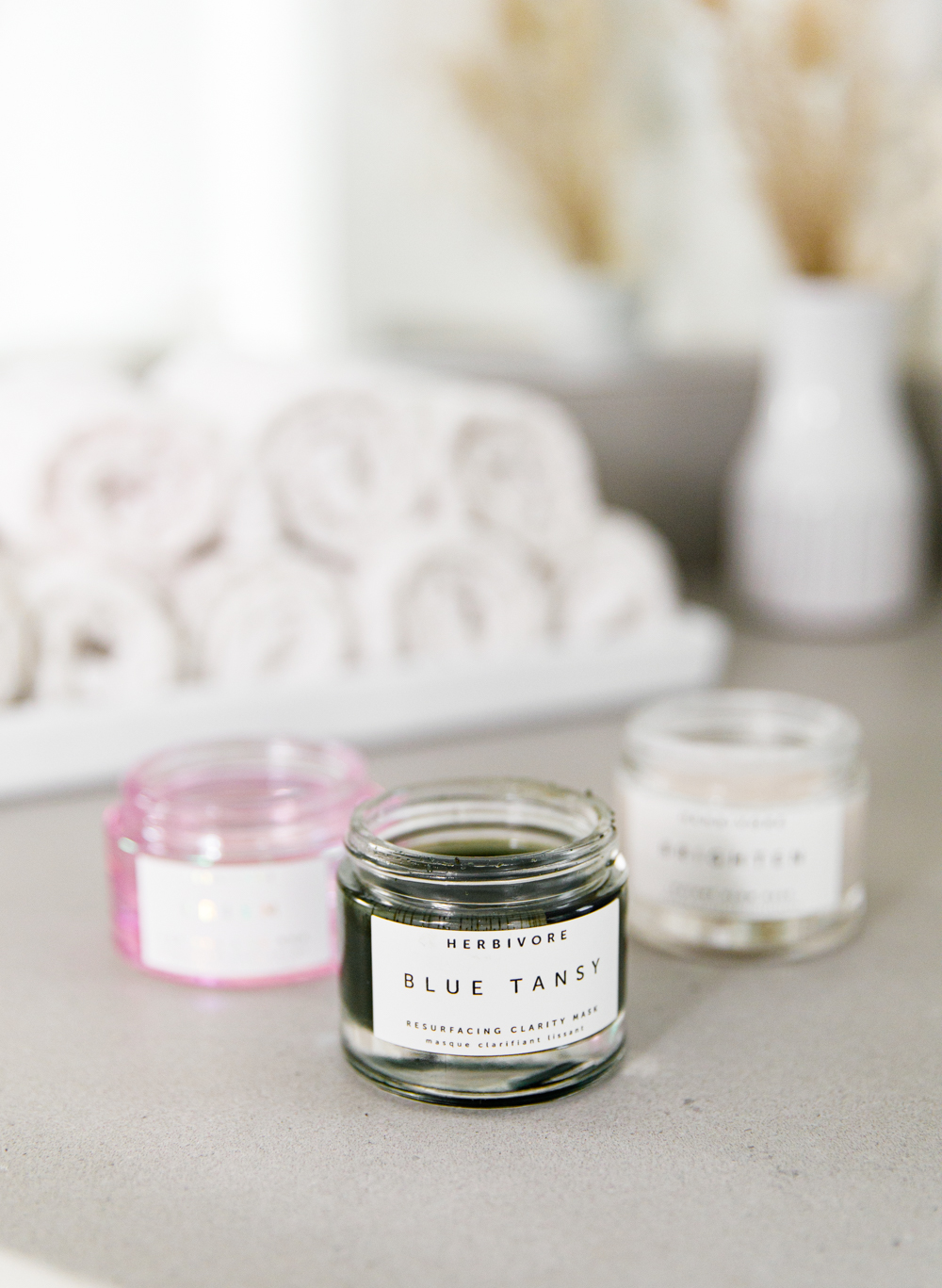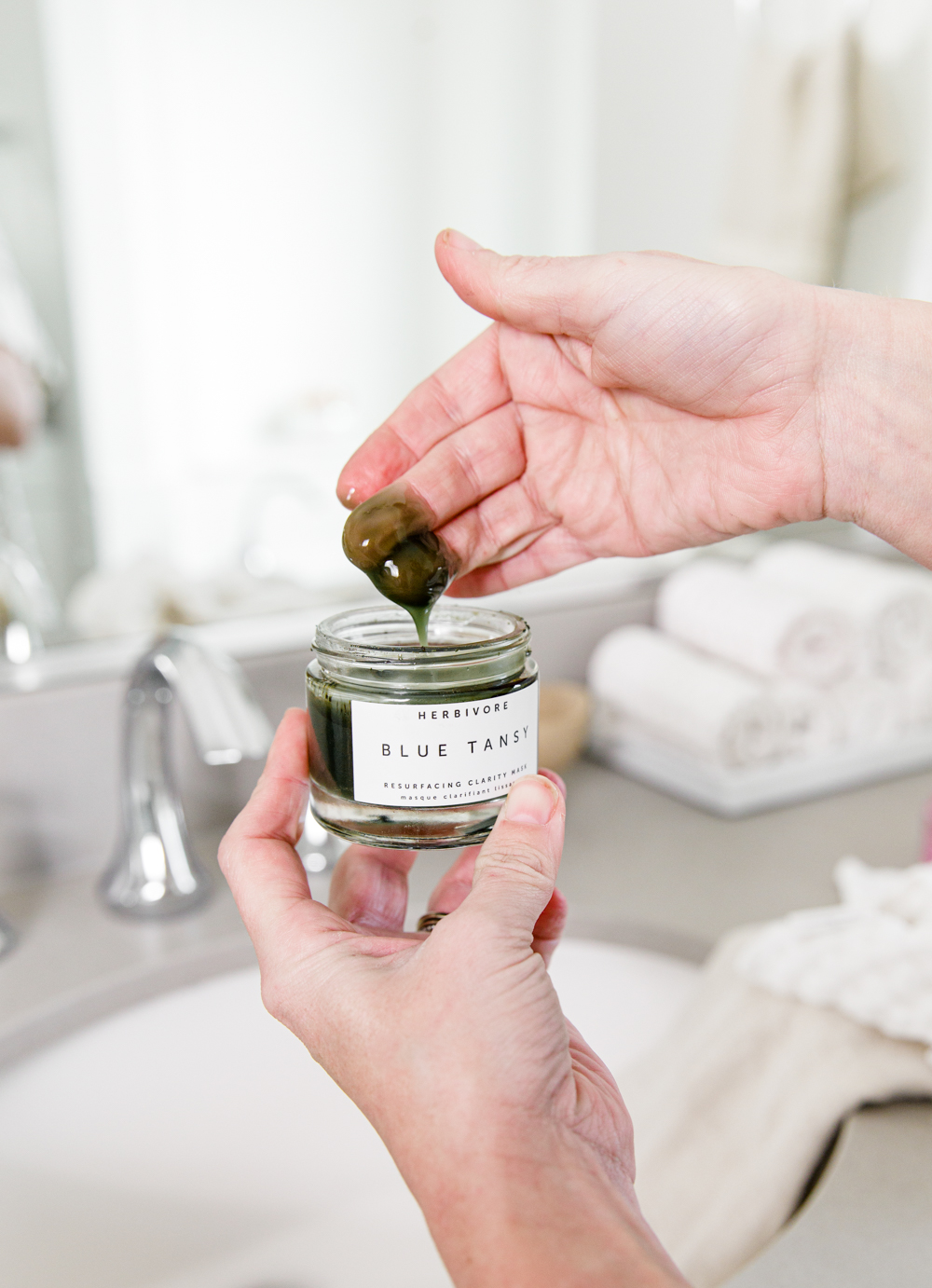 4. Facial Oil
I'm a big fan of facial oils. After each mask, I will apply one of these to help smooth and calm the skin. On days that I'm not masking, I will put on the facial oils after my toner. Then follow up with a moisturizer, and sunscreen (in the morning).
Emerald Deep Moisture Glow Oil +
PRISM 12% AHA + 3% BHA Exfoliating Glow Serum
You might have seen me gush about this oil last year when during our CBD week. I'm on my 3rd bottle! I love to use this in the morning and night.
The Emerald Deep Moisture Glow Oil
provides your skin with rich moisture and a glow that you will love! Plus, it's super lightweight so you can use both AM/PM. I will often at night, pair it with the
PRISM 12% AHA + 3% BHA Exfoliating Glow Serum
. It leaves skin exfoliated, smooth, and glowing with a stronger, brighter rainbow of 100% natural fruit- and plant-based AHAs and willow bark BHA. This oil you can only use for your PM routine. And be sure to always wear sunscreen the next day, as this oil makes your skin a little sensitive to UV light due to the fruit acids in it. So that is my herbivore face routine! But, on those S.F.H days where I dedicate a little bit more time, I like to indulge in their coconut collection for my body. My favorite trio I use is the
Coconut Bath Soak
,
Coconut Body Polish
, and the
Coconut Body Oil
. This trio will leave your skin feeling soft and smelling amazing!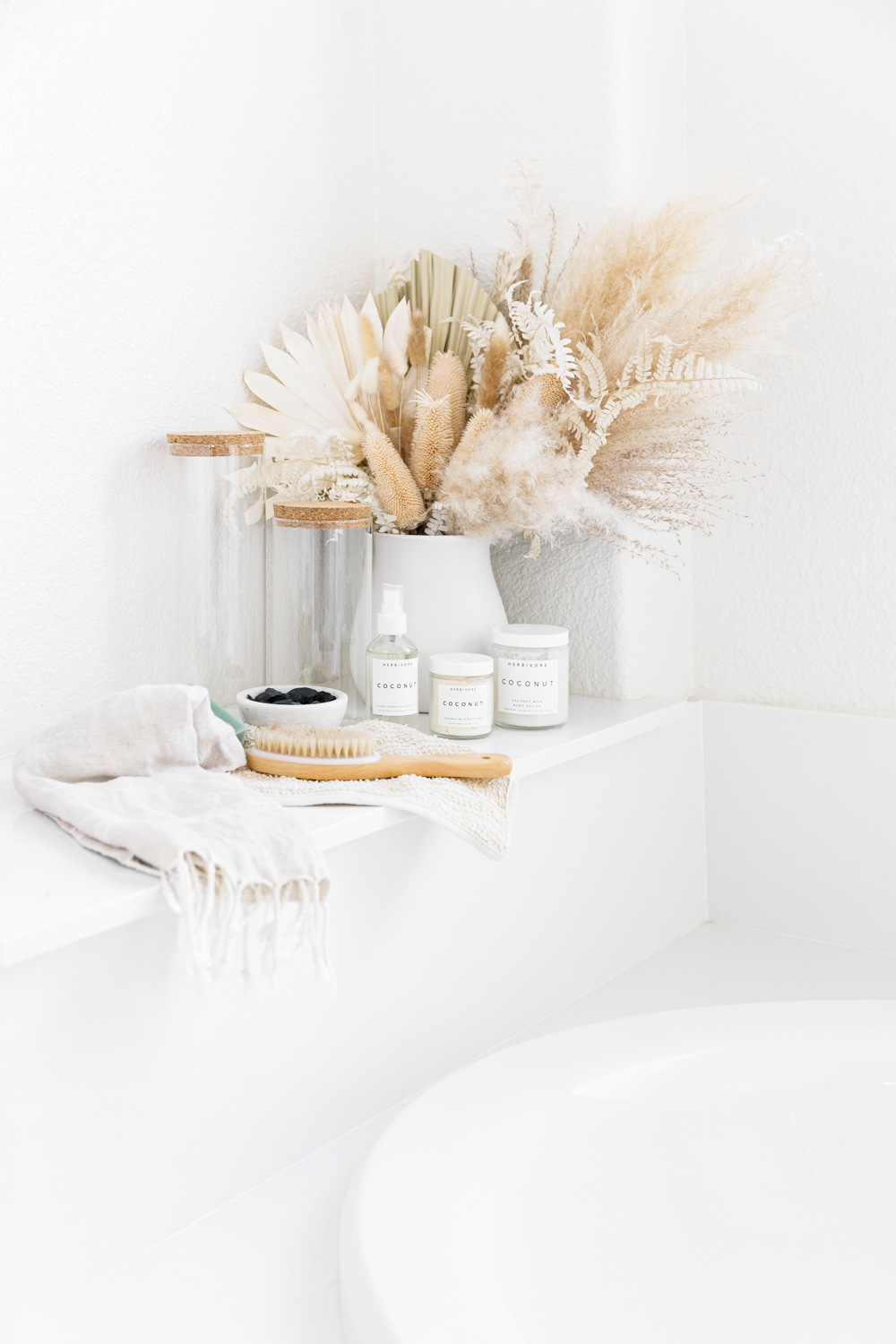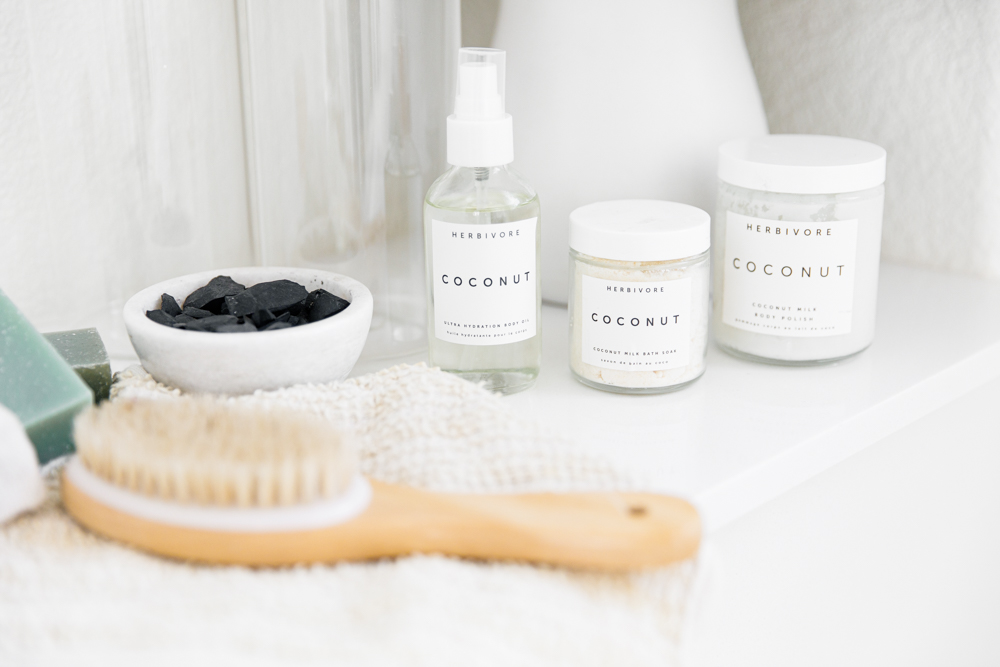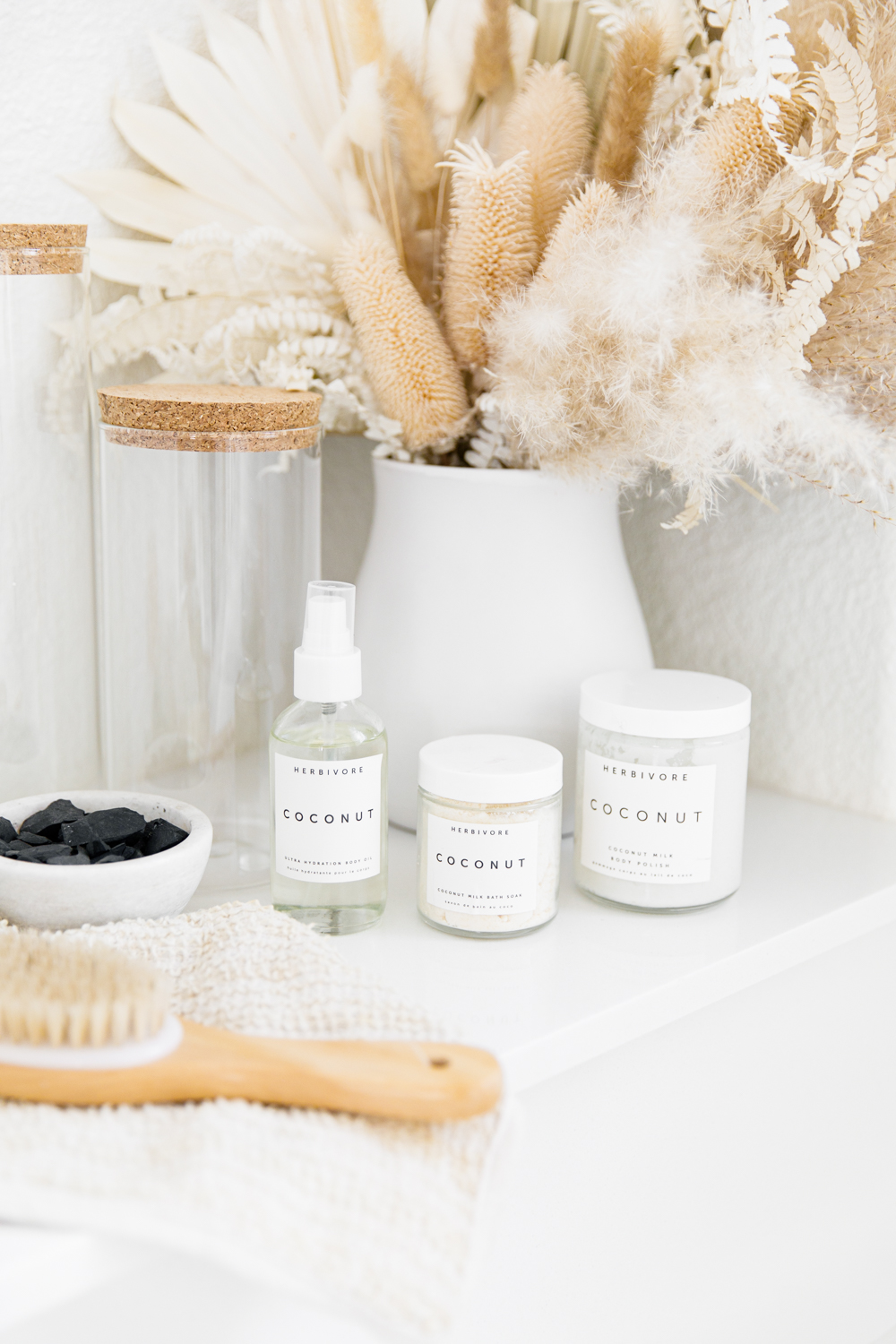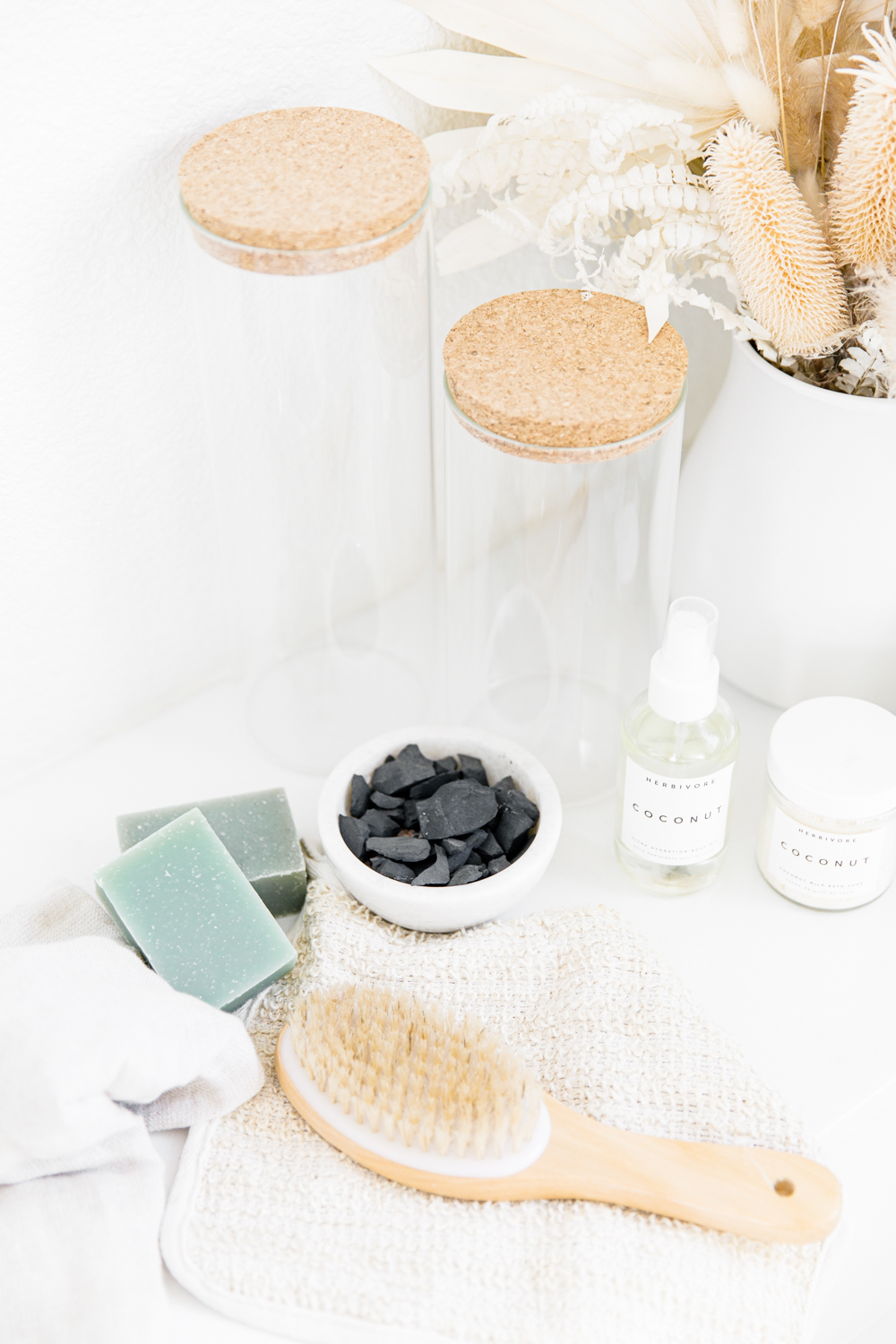 They just recently came out with a new retinol product called Bakuchiol Retinol Alternative Smoothing Serum. I have been hearing great things about this little lady, and gonna need to try this one out ASAP! All in all, all their products are amazing, and you really can't pick just one. Plus, they work beautifully side to side with each other. If you haven't yet, I recommend giving this a try for your next S.F.H.
Now, I'm off to do a little masking! You can shop my favorites below!
SHOP ABBY'S FAVORITE HERBIVORE PRODUCTS

xx
Abby