When I think of celebrating Mother's Day, I think of brunch. Since my kids were little, my husband has always made it extra special in the morning with either going out to brunch where we got married in Santa Cruz or having breakfast in our backyard. But just like any other holiday you will be fighting crowds in a restaurant or an afternoon of cleaning up at home. Sorry excuse me, the males will be spending their afternoon cleaning up while you make sure they don't miss any spots from your comfy couch.
Instead, head out into the spring sunshine for a quiet picnic brunch with the people you love. I love this idea of doing a picnic at your local park, I'm not sure why this idea hasn't popped into my head before. Tons of room for the kids to run while Mom and Dad hang back and watch from afar while sipping on my champagne and yummy nibbles. Sounds like a perfect Mother's day to me! Now, if I were you I would leave this page open on your computer and direct your hubby or loved one towards all the pretty, so they get that subtle hint of what Sunday should consist of. If they don't catch on, don't be upset… they probably won't… just do what I would. Pack up all the stuff, write up that grocery list, and put it right next to the front door.
Photos by Erin Milnik
What about throwing a little Mother's Day brunch bash for just your girlfriends and you? Could you get that many mamas out of the house at the same time? That always seems to be the issue with my besties. A laid back and most importantly quiet morning with your favorite ladies celebrating you! Go ahead and Spoil Yo Self!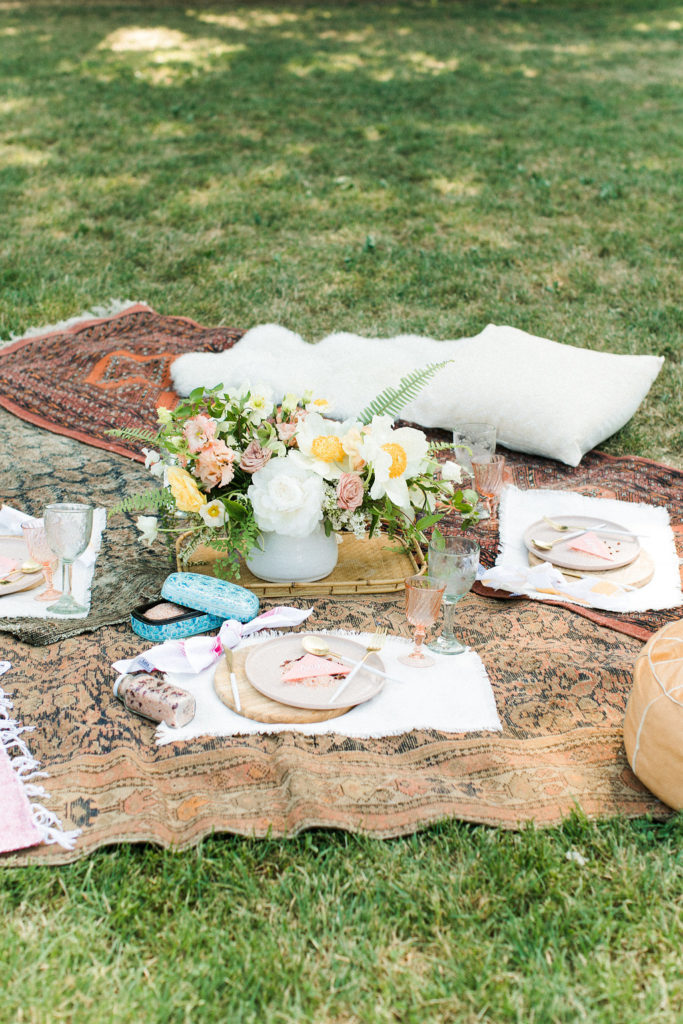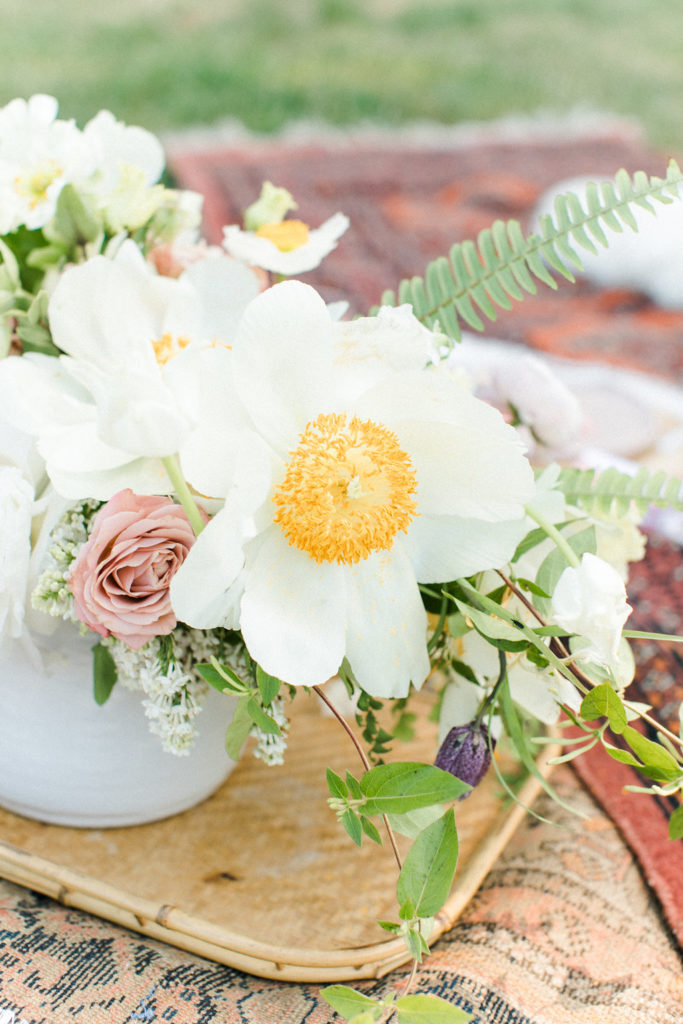 I'm currently obsessed with layering vintage rugs any chance that I can get. Secondly, anything rattan! Lauren, the babe behind Cultivate Rentals based out of Santa Cruz, made all my rug + rattan dreams come true with her goodies. I might not give them back to her. Sorry, Lauren! Alongside, she had dreamy leather poufs and sheepskin to add more layer. This was one dreamy setting to add my favorite Little Market items too.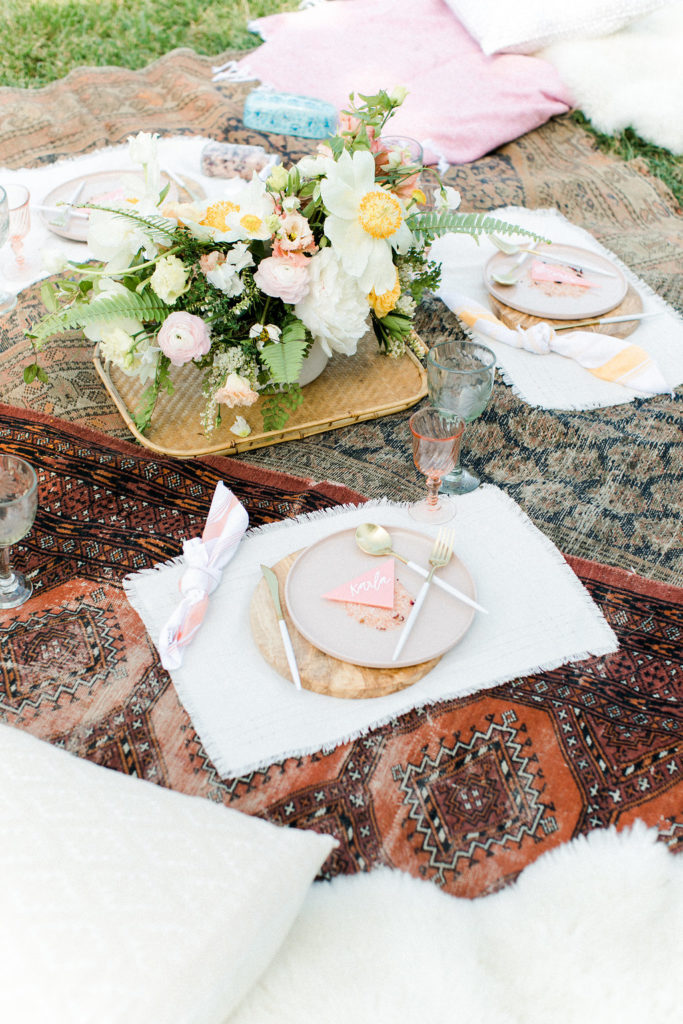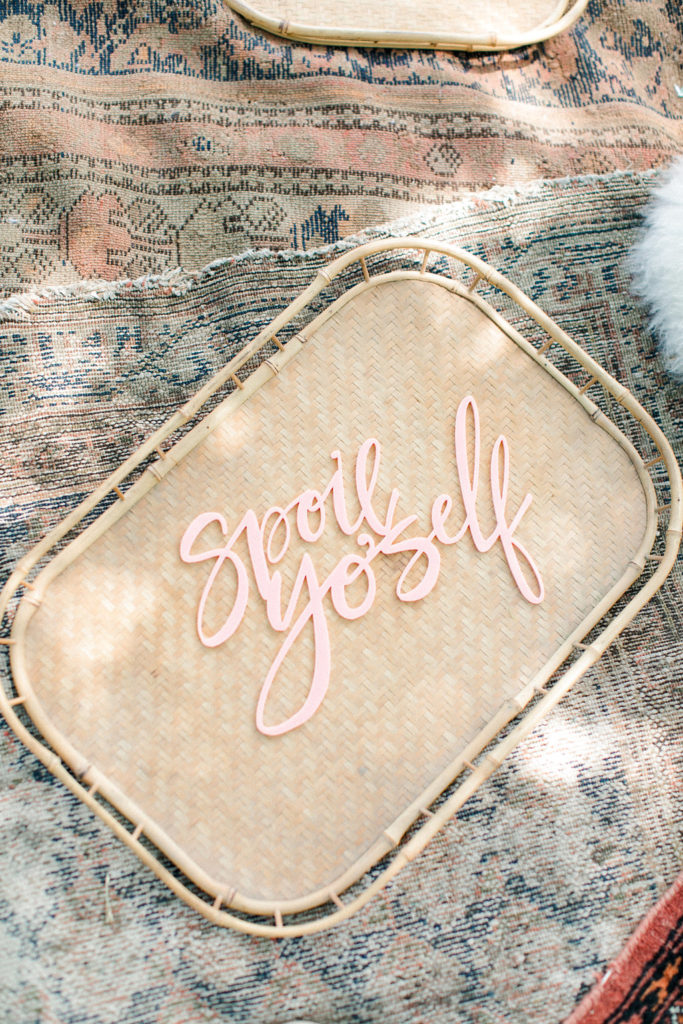 White + Gold Flatware | Dusty Pink Plates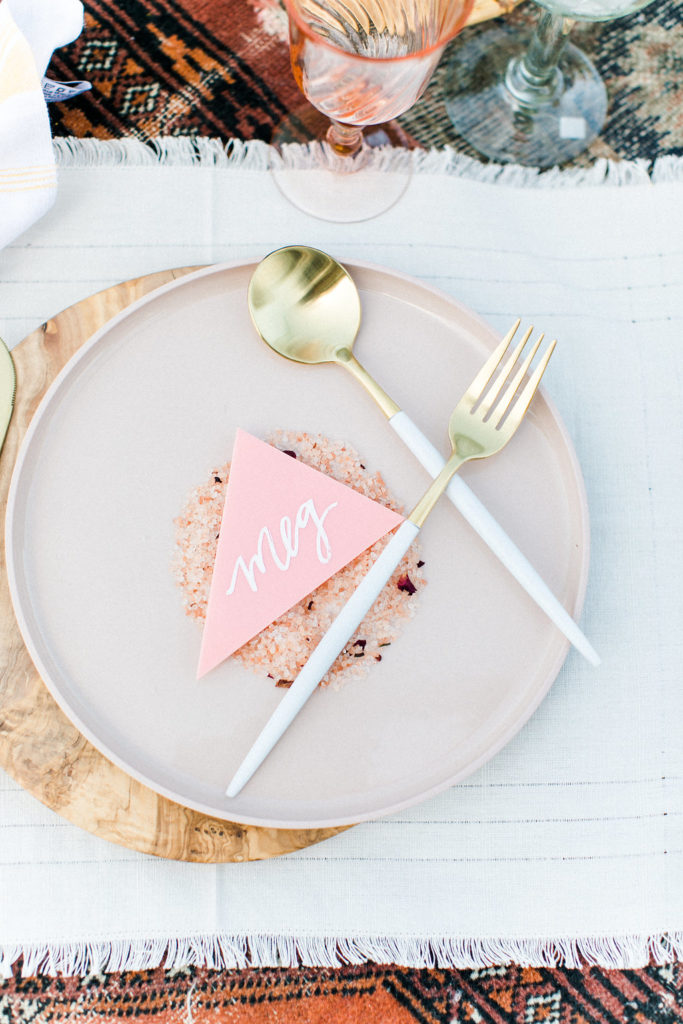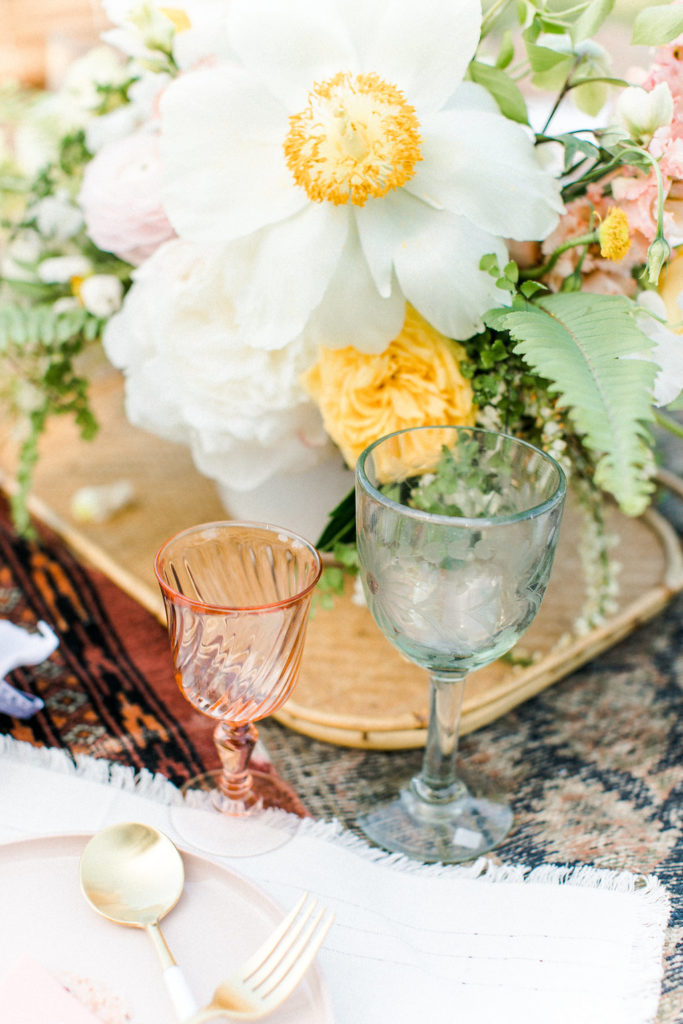 This picnic was all about relaxing and spoiling yourself. I took The Little Market's Rose Soaking Salt and placed a little pile on each plate for the guest's name to sit on. Each guest went home with their own bottle, can't let the day go away without a relaxing bath!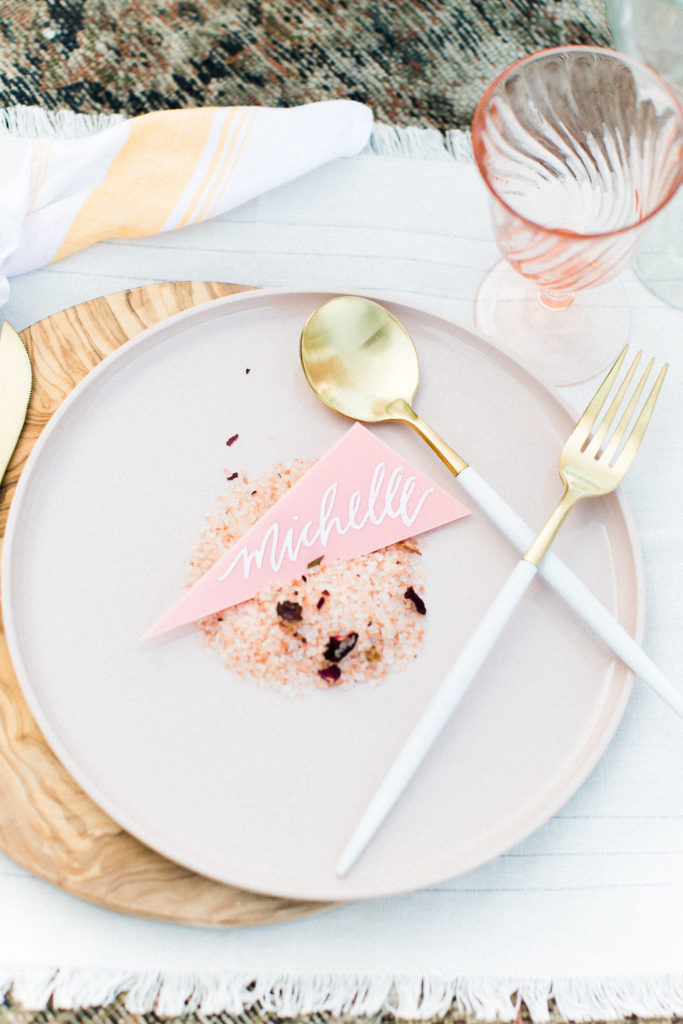 Napkins | Placemats | Wooden Chargers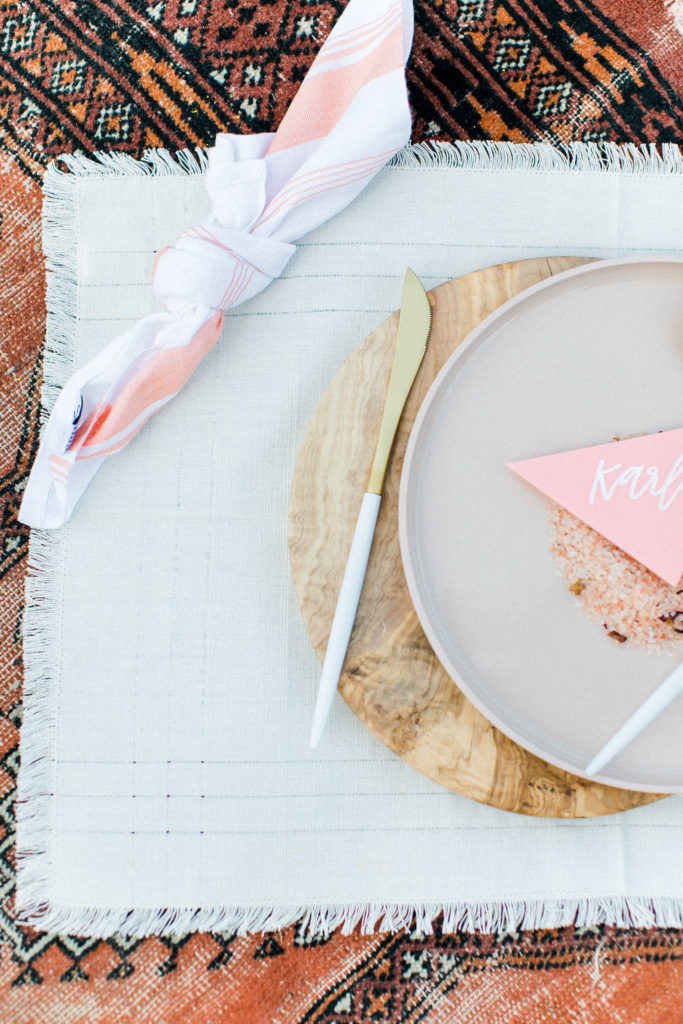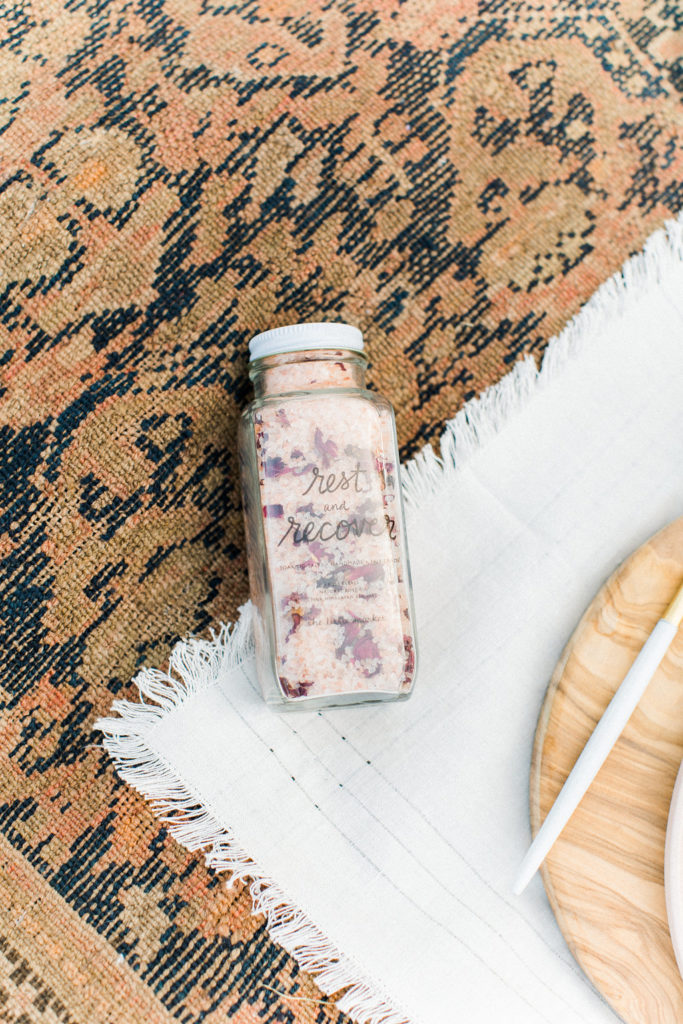 This arrangement from Busy Bee Florals is gorgeous! Those claire delune peonies mixed in with those dusty rose pink roses… I could just stare all day. Sitting on a pretty rattan tray on top of layered vintage rugs really make those colors pop!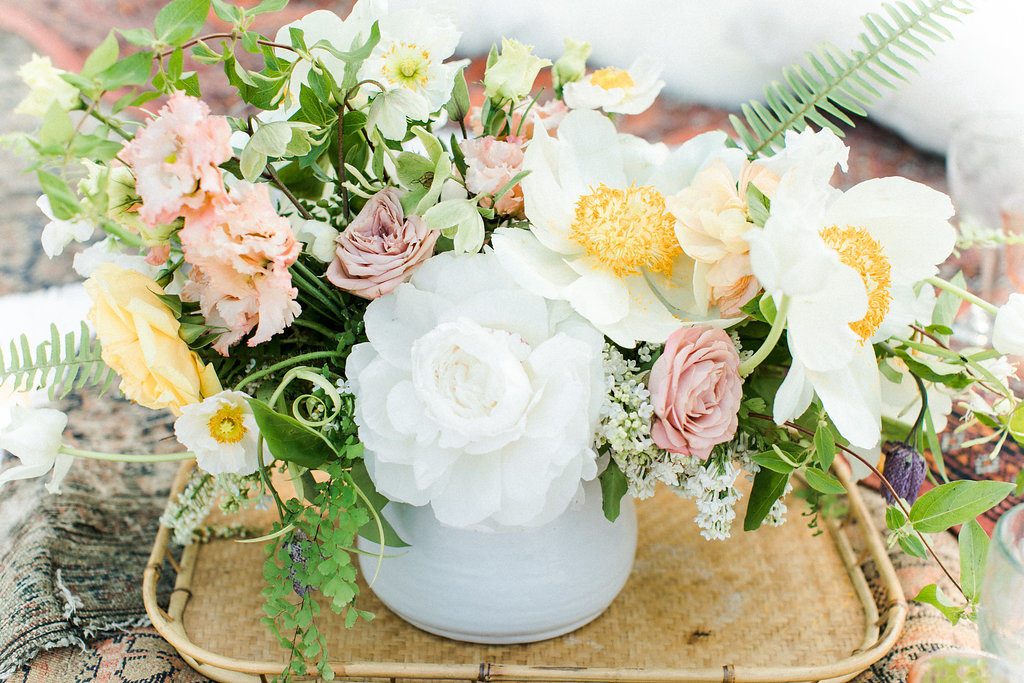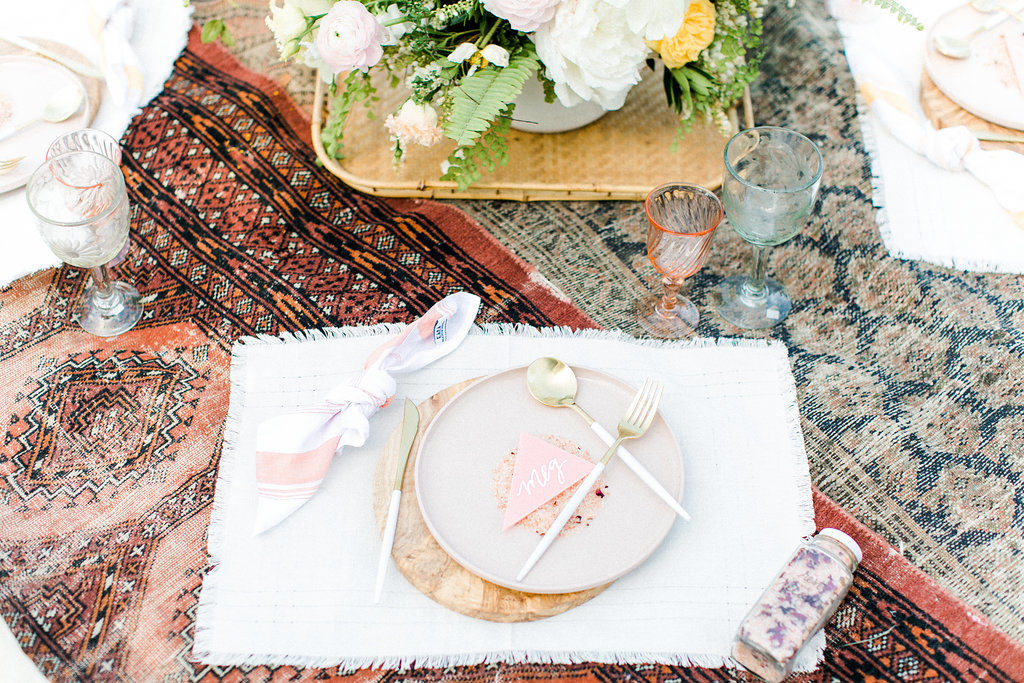 Pillows and extra blankets are a must for picnics. Toss them around your eating area for your guests to lounge and relax on. Have you seen Little Market's new pillows? Check them out here. There are some great neutral and colorful patterns you can mix into your home. Don't forget your Gunn Swain Blankets too! Right now, they are having a sale! Buy one blanket and get the other half off! What a deal!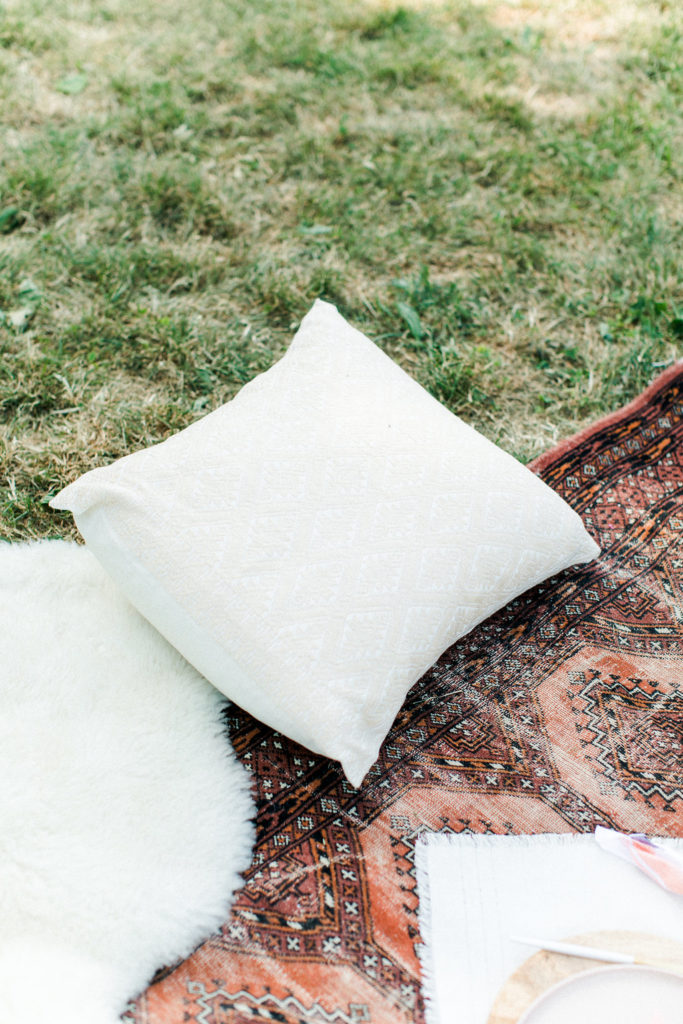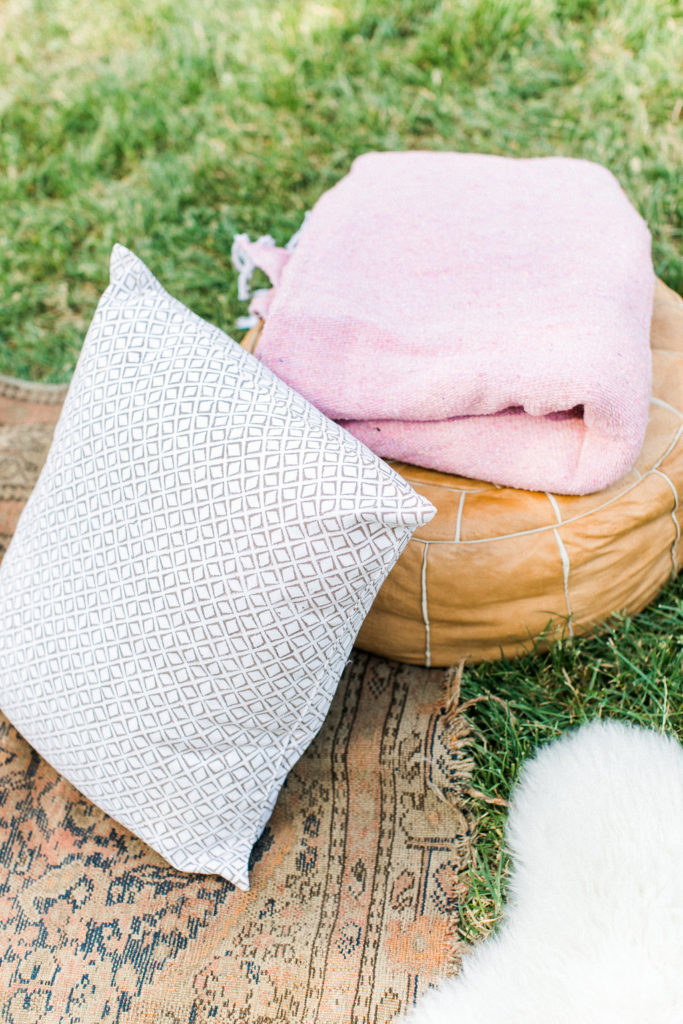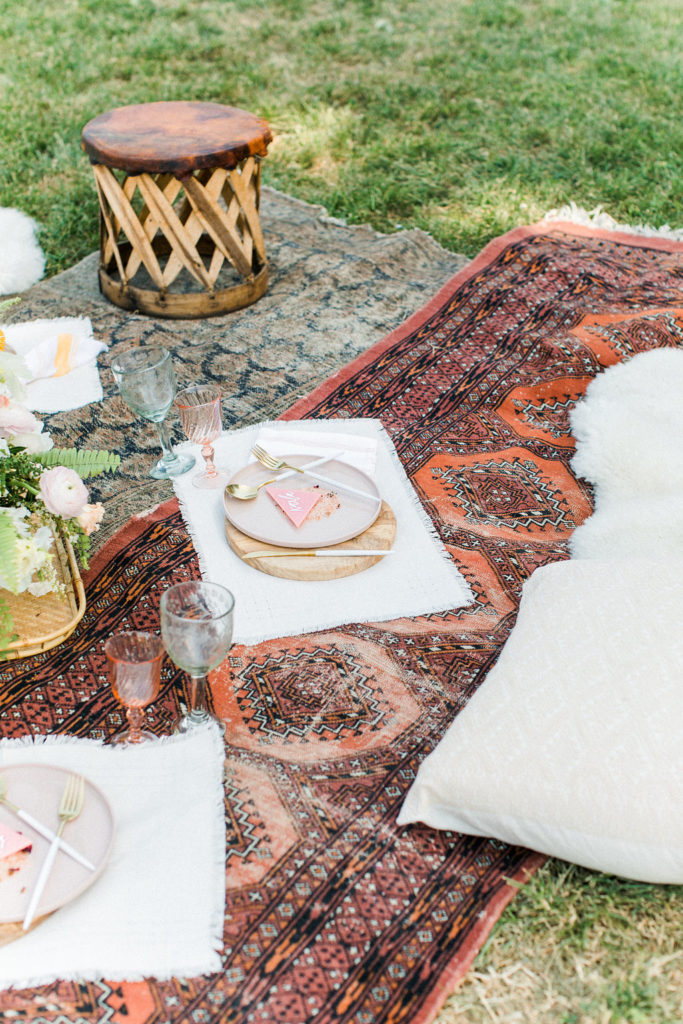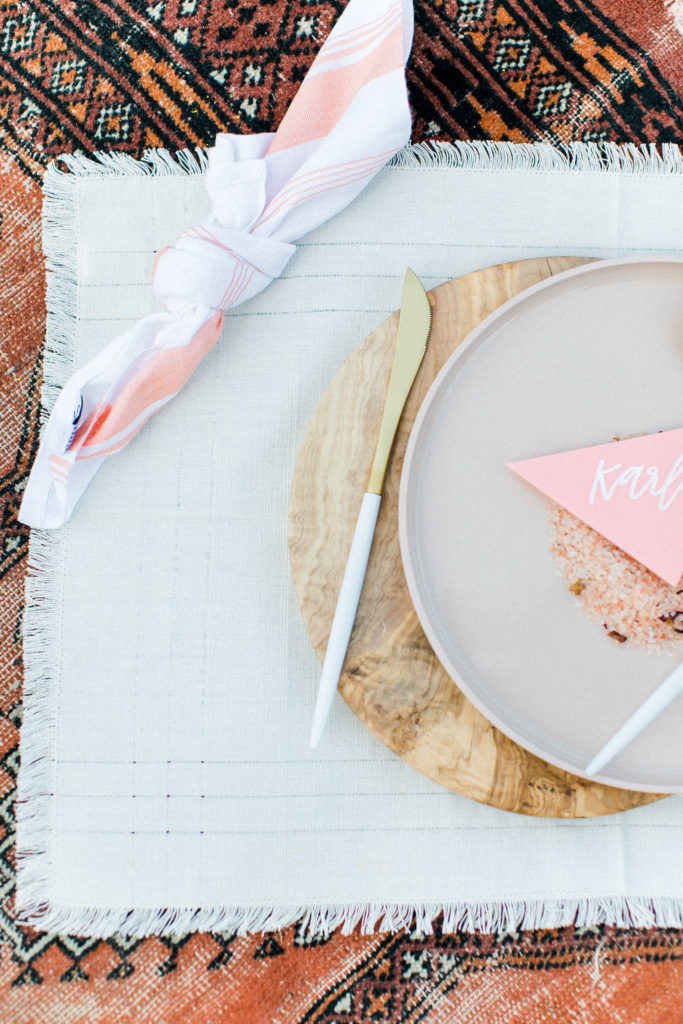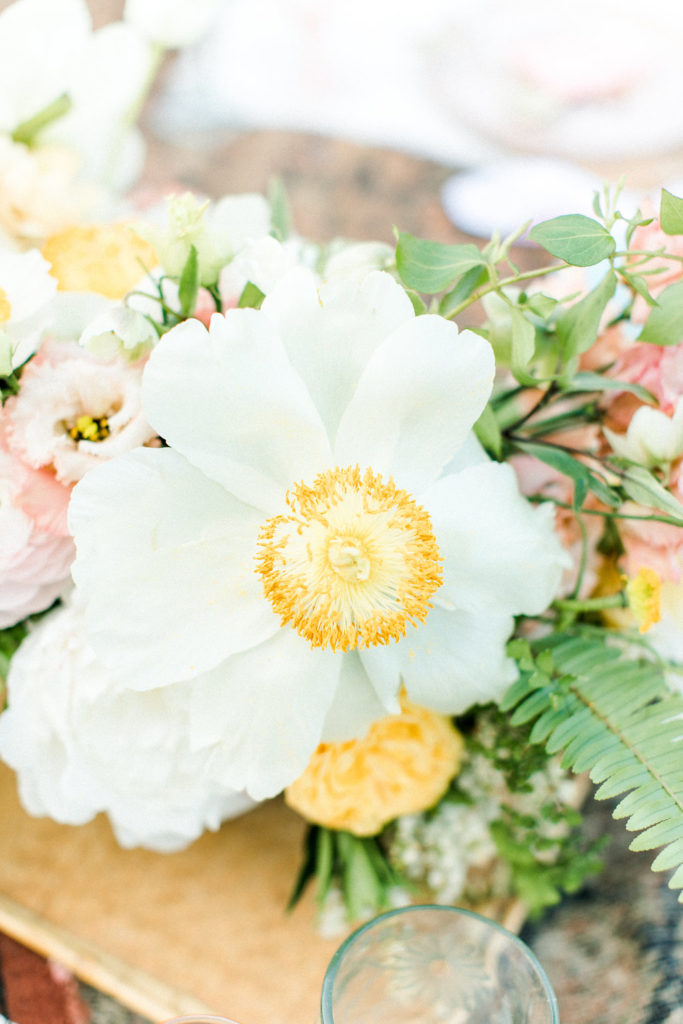 Our pal, the one and the only mama of the year, Meghann Miniello created these fun triangle acrylics for each guest's place setting. You know what I love about acrylic, is you can write on it and then wash it off after and reuse for another event. Create timeless shapes and colors and keep on hand for any type of holiday or even when you are just having some pals over. A fun detail touch that will certainly go far in your guest's eyes.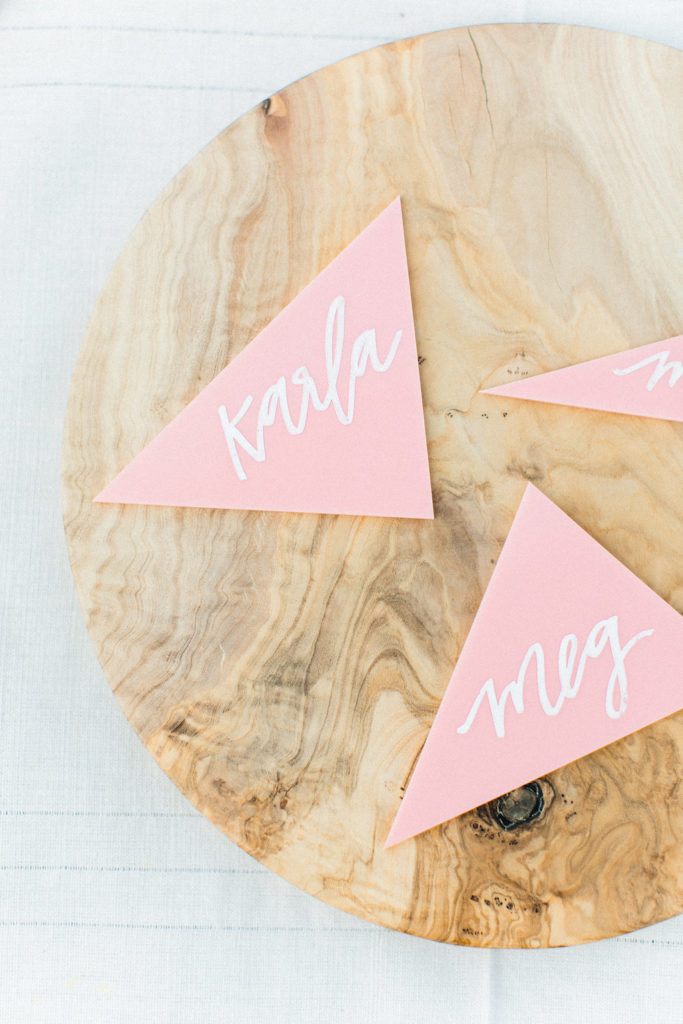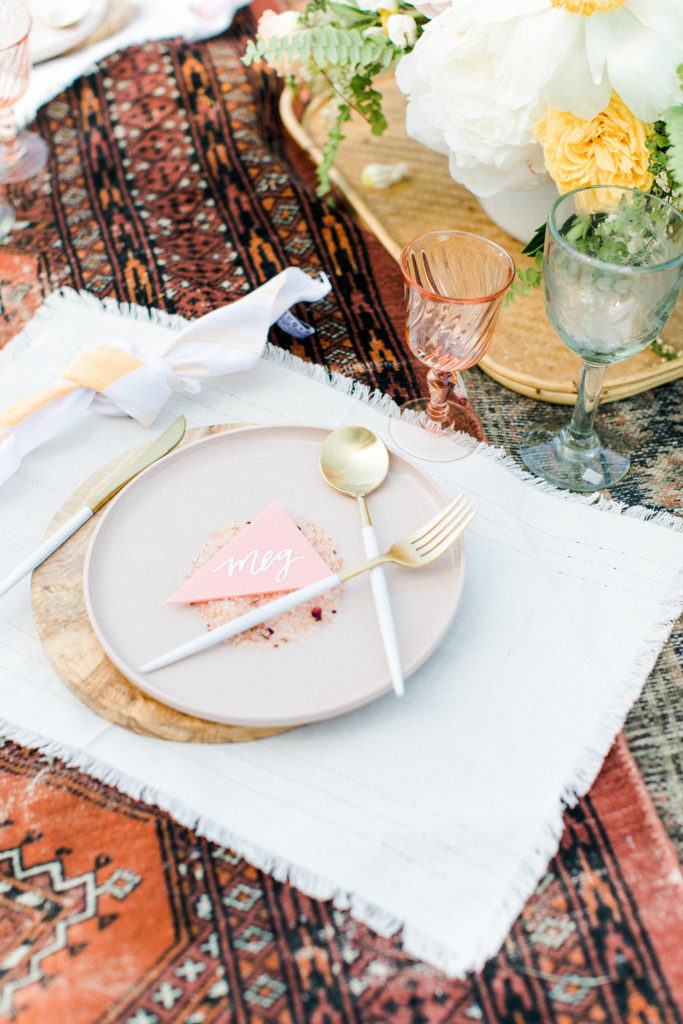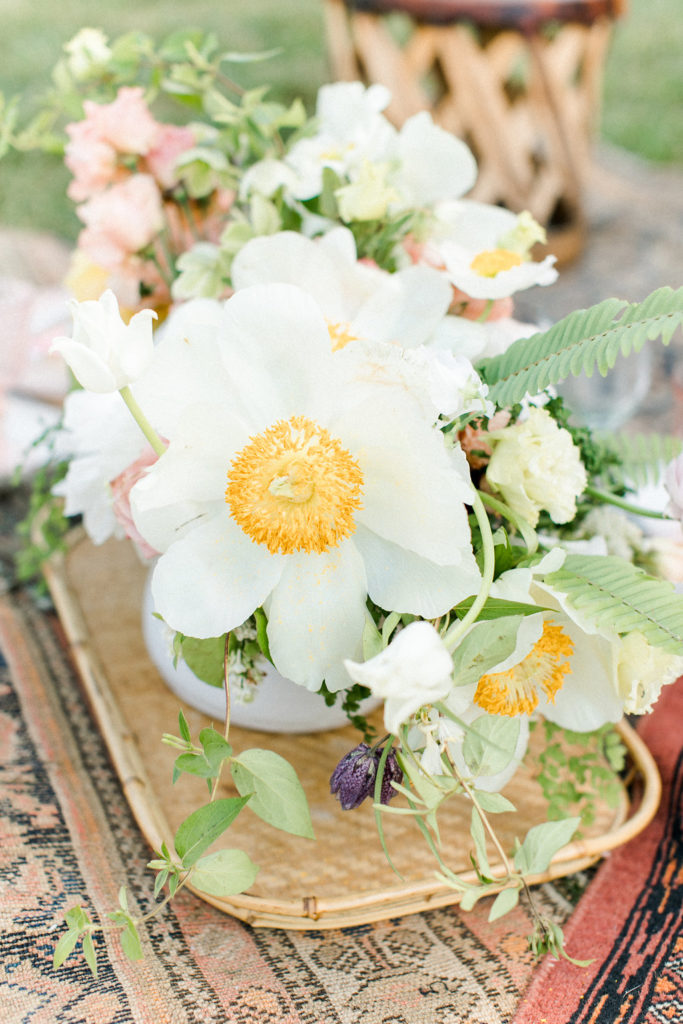 One dreamy picnic that any Mother would want to join! So who is with me and doing this Sunday morning?!?
Special thanks to all these beautiful ladies!
Vendors:
Rugs, Poufs, Pink Glassware: Cultivate Instagram- @cultivaterentals
xx
Abby