Yesterday we shared our love for wearing Spring Florals and today we are sharing an easy DIY floral arrangement! Thanks to Meagan from MV Florals, our go to floral guru! She created this gorgeous arrangement that, if you ask me, would look really pretty on the table this Mother's Day. Or even as a gift for the special Mama in your life!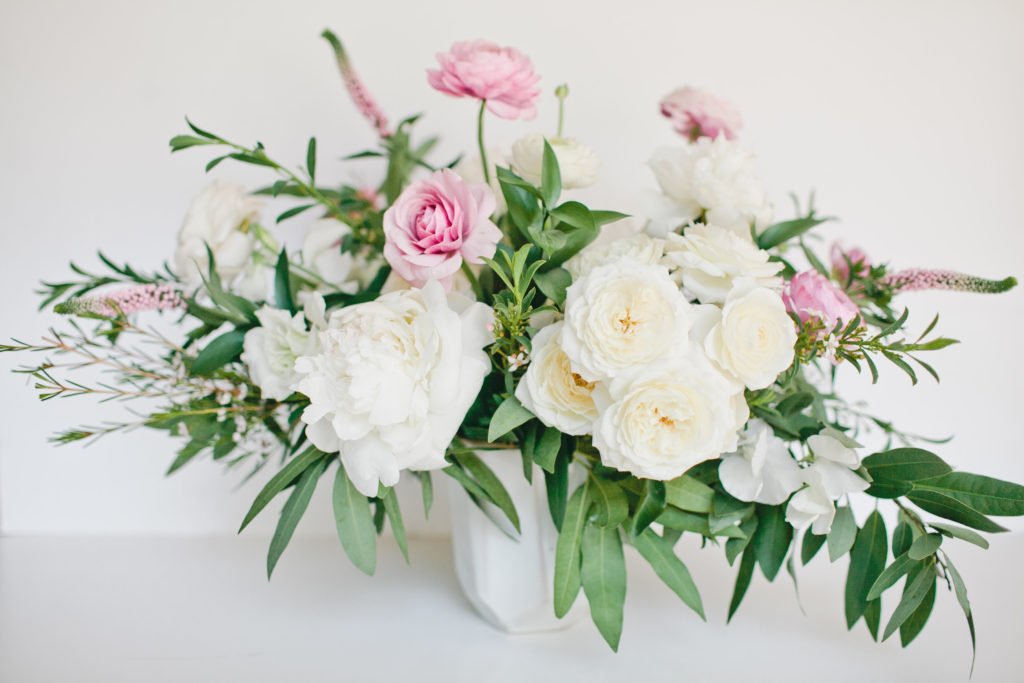 This is another one of our items on the Beijos Spring To Do List, so be sure to tag us if you try this at home! The steps from Meagan are simple and listed below, now let's get to it!!
All Photos by Megan Welker
1. Choose your foliage. Remove any leaves at the very bottom of each stem.
I used a mix of wax flower, ruscus, lisianthus,and bay laurel.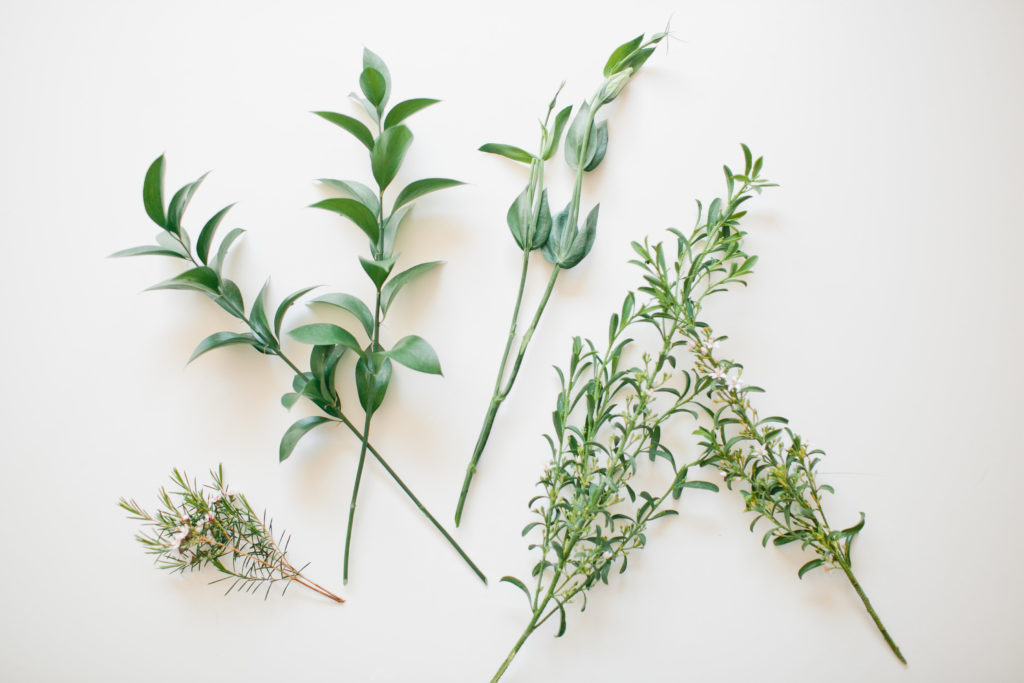 2. Choose the blooms you would like to use. Remove any leaves at the bottom of your flower stems, and gently remove the guard petals and thorns on the roses (the guard petals are the outer petals on the rose to protect the inner, more delicate petals).
In this arrangement I used a mix of peonies, garden roses, ranunculus, veronica, sweet pea, and lisianthus.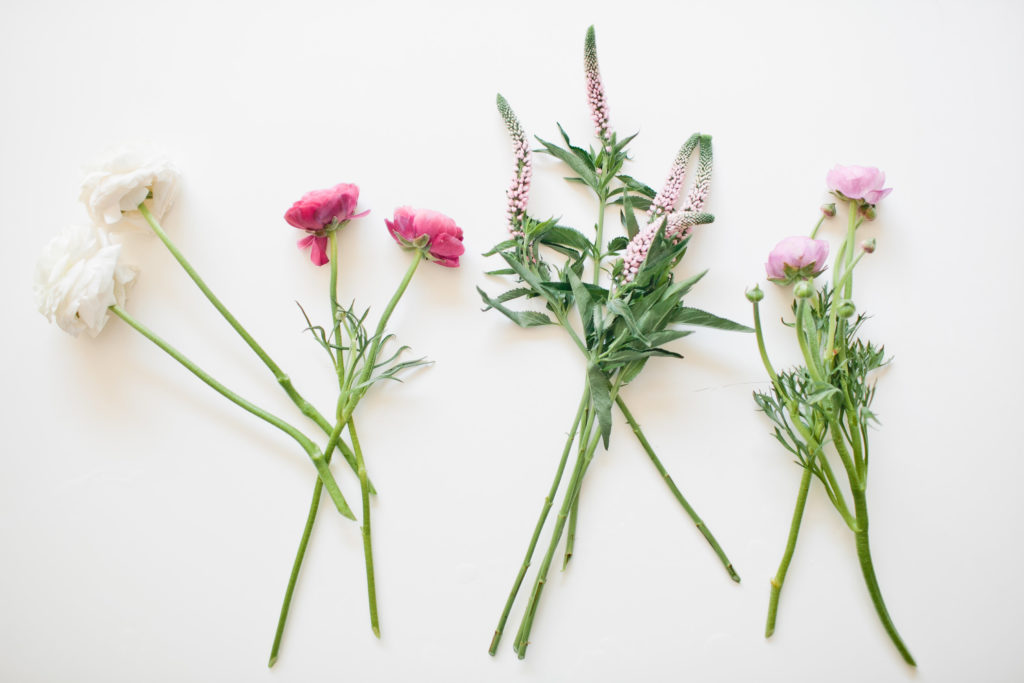 3. After soaking your OASIS foam, cut it to size in your container. I like to have the foam stick out a bit of the container; for me its a bit easier to work with. Fill the container with water.
4. Start by creating the line and shape you want with greenery. Use a mix of greenery to give your arrangement more texture. I start from the outside and work my way into the middle.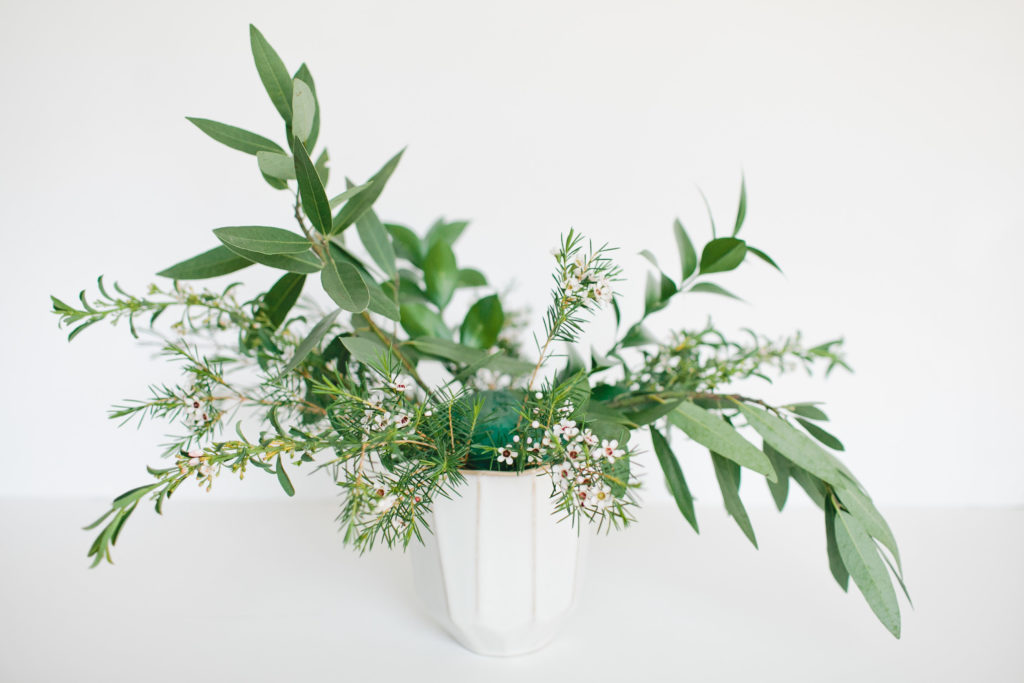 5. After most of the Oasis is covered with greenery, you can start your placement of blooms. The first couple blooms you place should determine the height and width of the arrangement.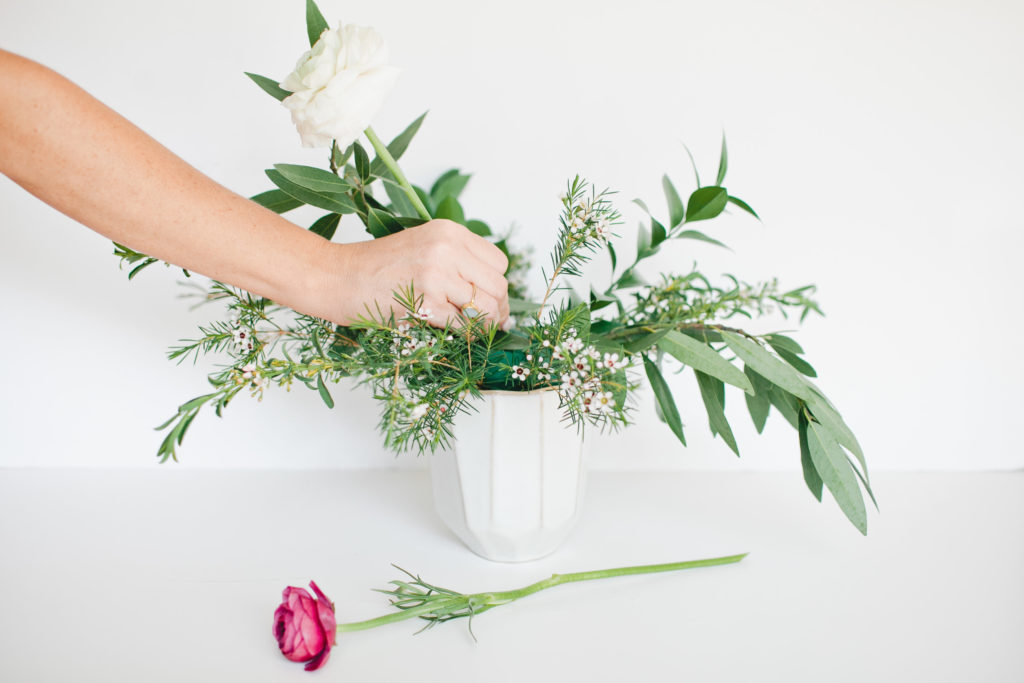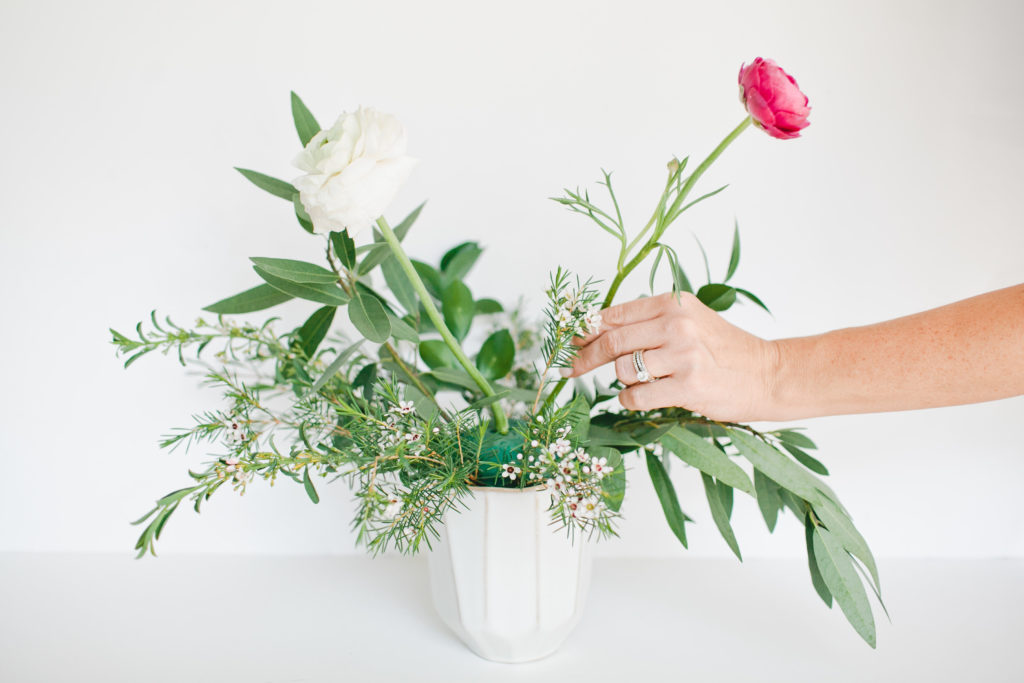 6. Place your bigger focal flower next. In this arrangement I used the peonies and garden roses as my focal flowers. After they were placed, it made it easier to fill in everywhere else with smaller blooms and greenery.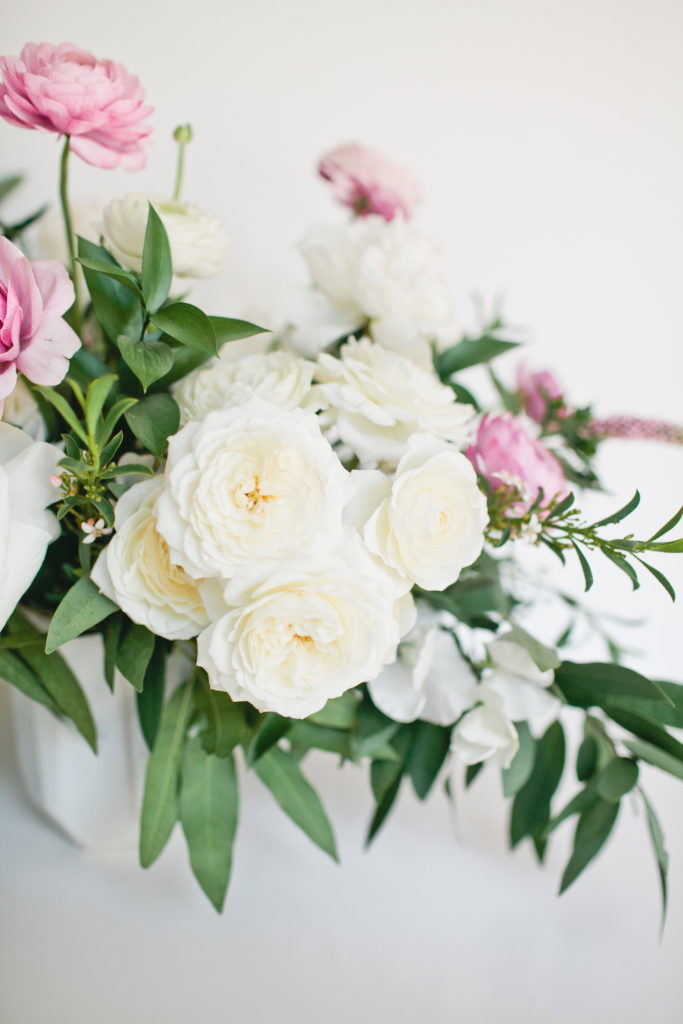 7. Fill in any holes and check if there is any Oasis showing. Make sure to cover all oasis with pieces of greenery.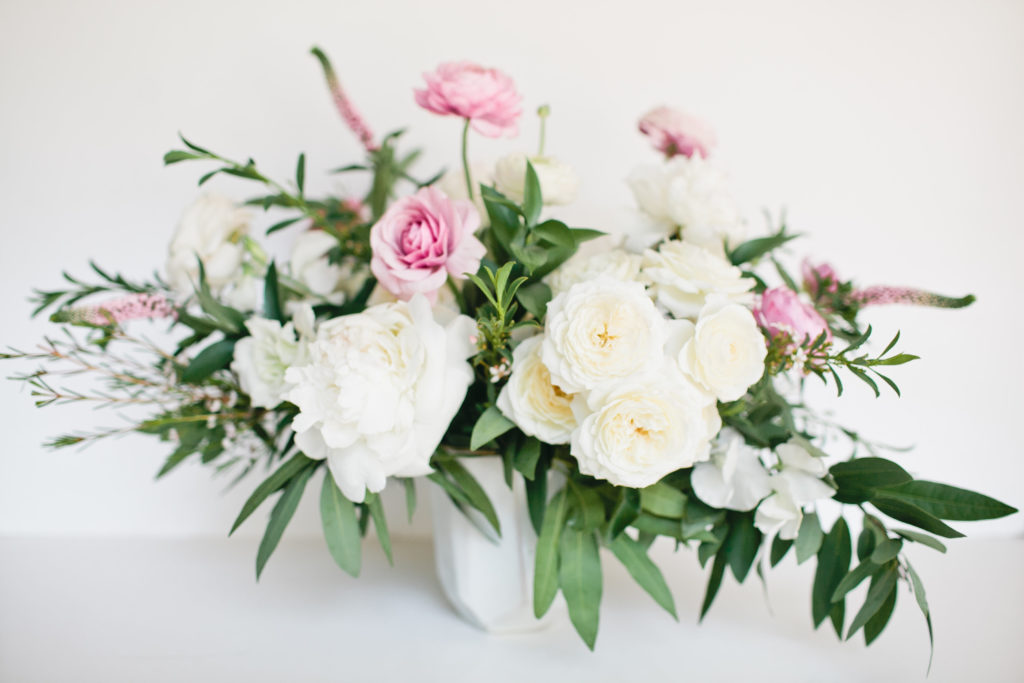 Isn't it gorgeous!!! We can't wait to create some magic like this soon!
xx
Jacquelyn