You know Mother's Day isn't complete without us featuring a cocktail for you! Champagne always seems to be the answer for this special mama day. My husband always serves me a little mimosa every Mother's Day with guava juice. It's my favorite. Give me anything guava! I wanted to jazz up that idea and take it to the next level by adding some orange liquor. Now, speaking of guava, have you tried the mochi balls at Whole Foods? Oh, my goodness, the guava, and passionfruit are my favorite. If wasn't lactose intolerant, I would consume those every day. I would serve this cocktail with a mochi ball, cause why not? It's all about you on this day, why not have ice cream for breakfast. I have no shame in doing it. This recipe is my take on a POG (Passion, orange, and guava) mimosa.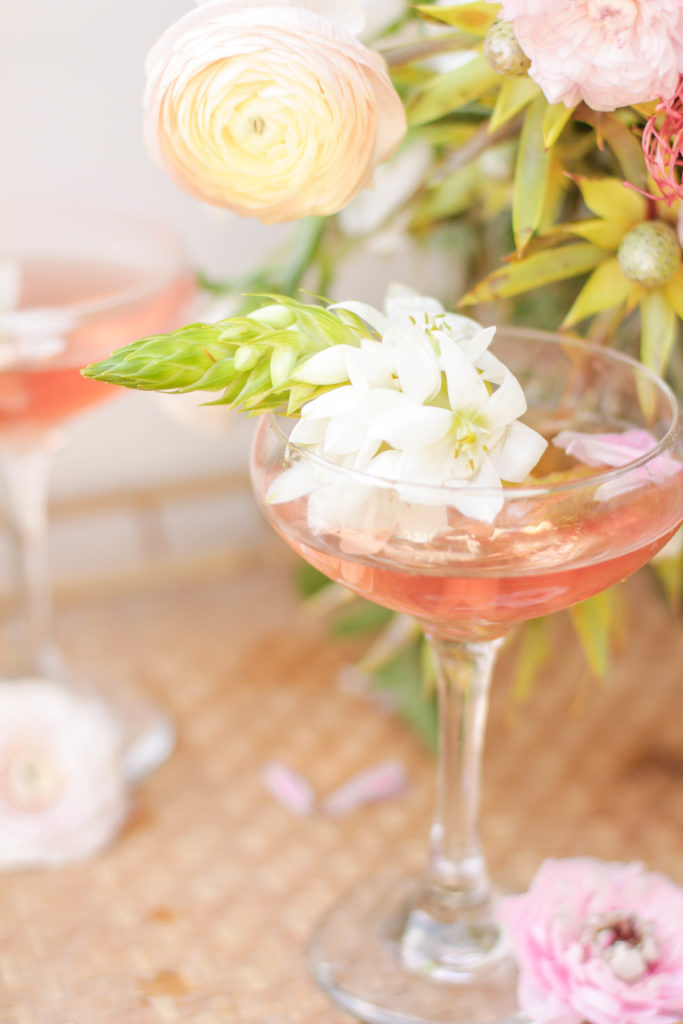 Mother's Day Guava Sparkling Cocktail
Ingredients
1-ounce guava nectar
1-ounce passion fruit juice
1⁄2 ounce Grand Marnier (or orange liqueur such as Triple Sec, Cointreau)
3 ounces sparkling rose wine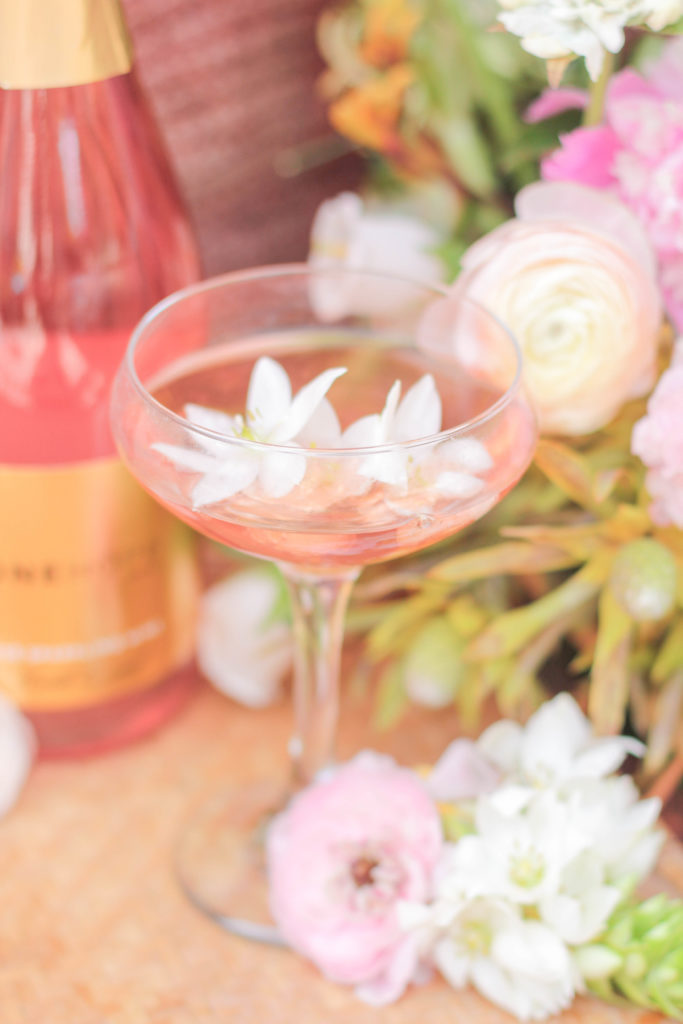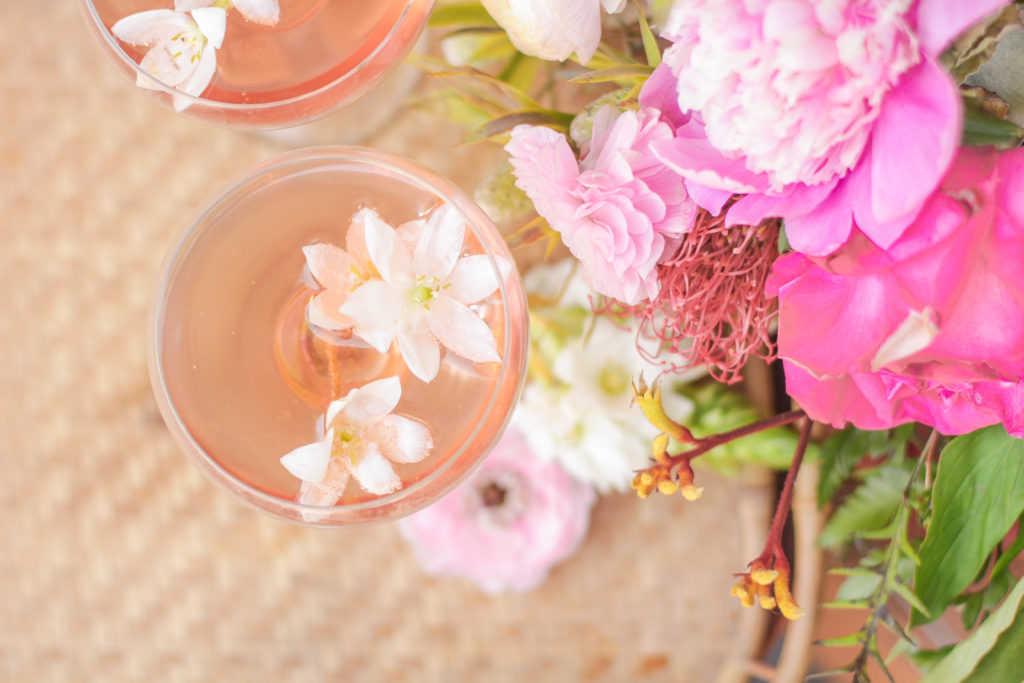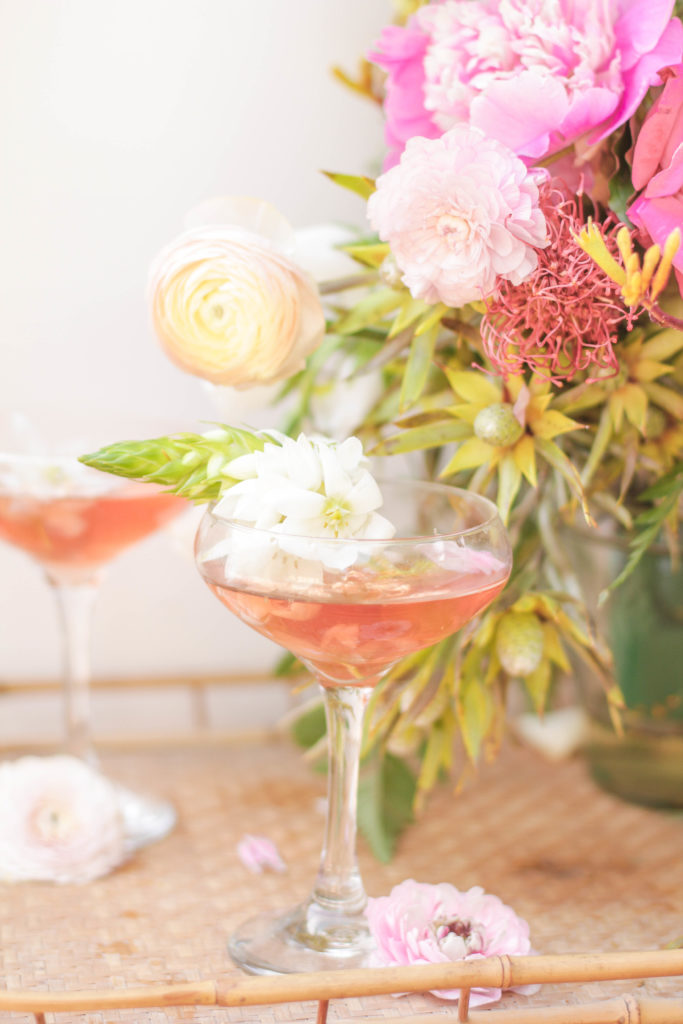 Directions
This cocktail really couldn't be any more straightforward. Just add all ingredients into a beautiful coupe and serve. I like to put my juices and champagne in the freezer for a bit, that way its super cold. Simply pour, and add a lovely flower.
Now, I tested this out yesterday, and it was pretty good. I took the mochi balls, the guava and passionfruit flavor, and trimmed off the outer layer. I then cubed up the balls and placed them in the juice. Next, either blend or just shake hard for a couple of seconds. This action will melt the ice cream into the juice and orange liquor. But remember to not add the sparkling rose into there! It will explode all over you. Little surprise treat!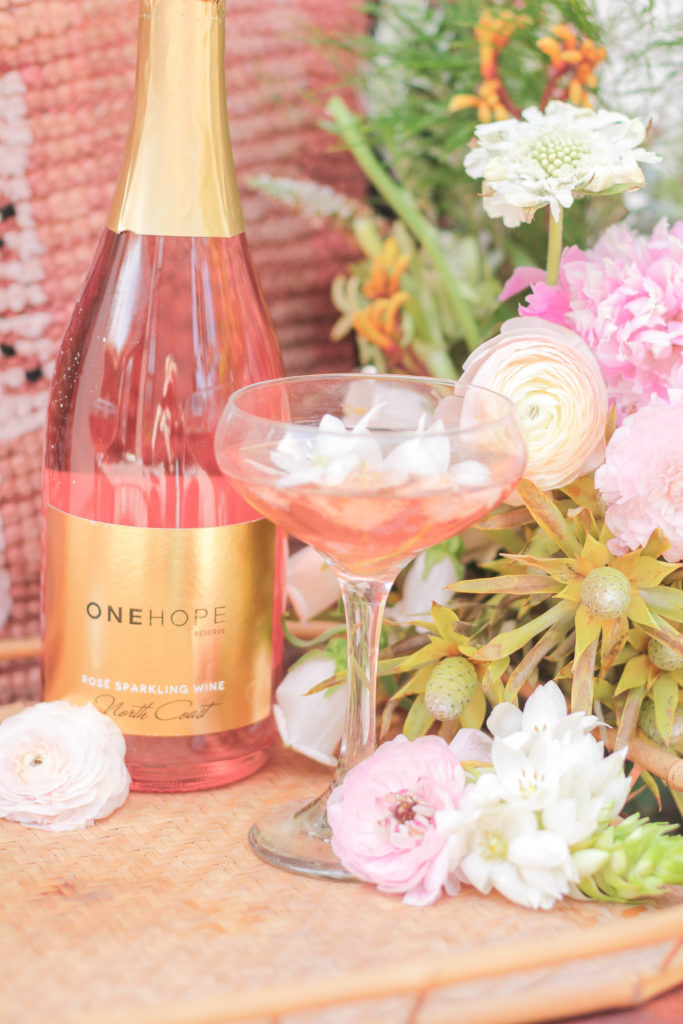 Happy early Mother's Day!
xx
Abby