Who says Friendsgiving's can't be for the little ones?! Family is always important but there's something about having your tight circle of friends as a kid that's so special. I have so many memories growing up with my friends and I cherish them to this day. So it goes without saying that our kiddos need to celebrate their friendships as well, and be thankful for them! We did just that with this adorable shoot and brought in every amazing slice of Fall heaven there is. From the color scheme to the adorable outfits to the treats, this one is too cute for words! So let's not waste any more and get to it! These pretty photos by Blaire Going are also featured today on 100LayerCakelet, now keep scrolling friends!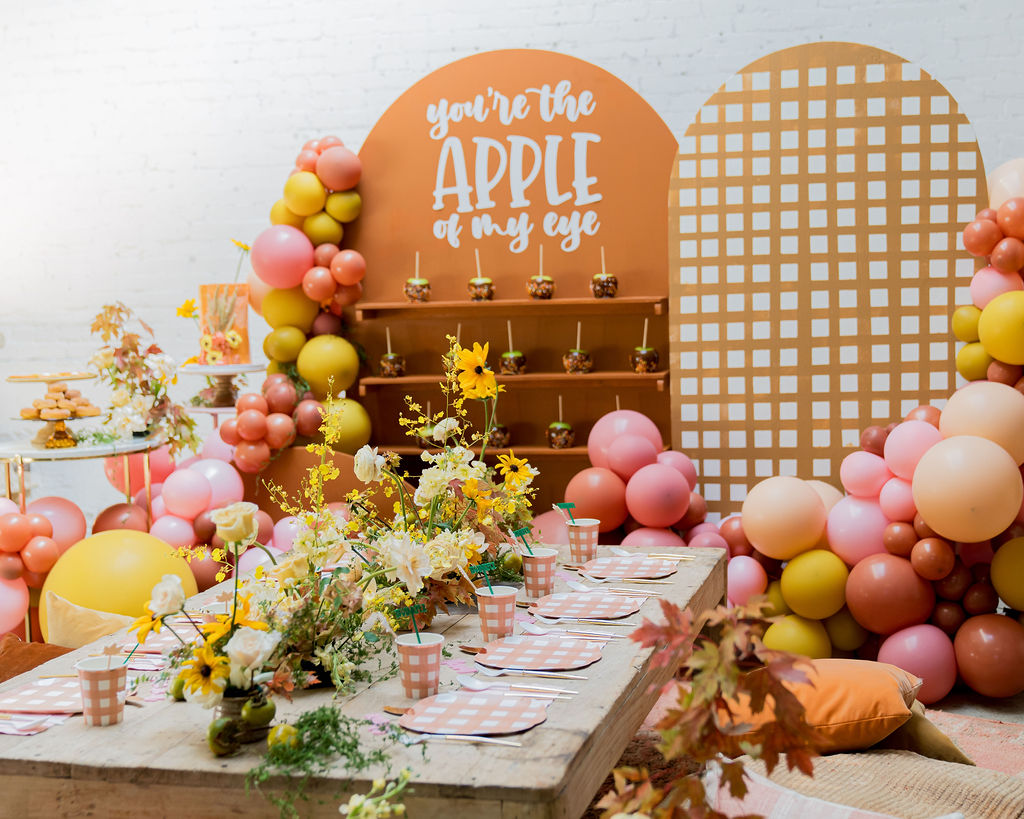 A sweet little invite was in order for this fun party! Poppy Jack Shop brought the gingham detail in that you will see through-out our party! I love that classic touch! Her adorable details and Sheila Mae's cute cookies will be seen later as well… We of course styled it on Chasing Stone's pretty pink mat.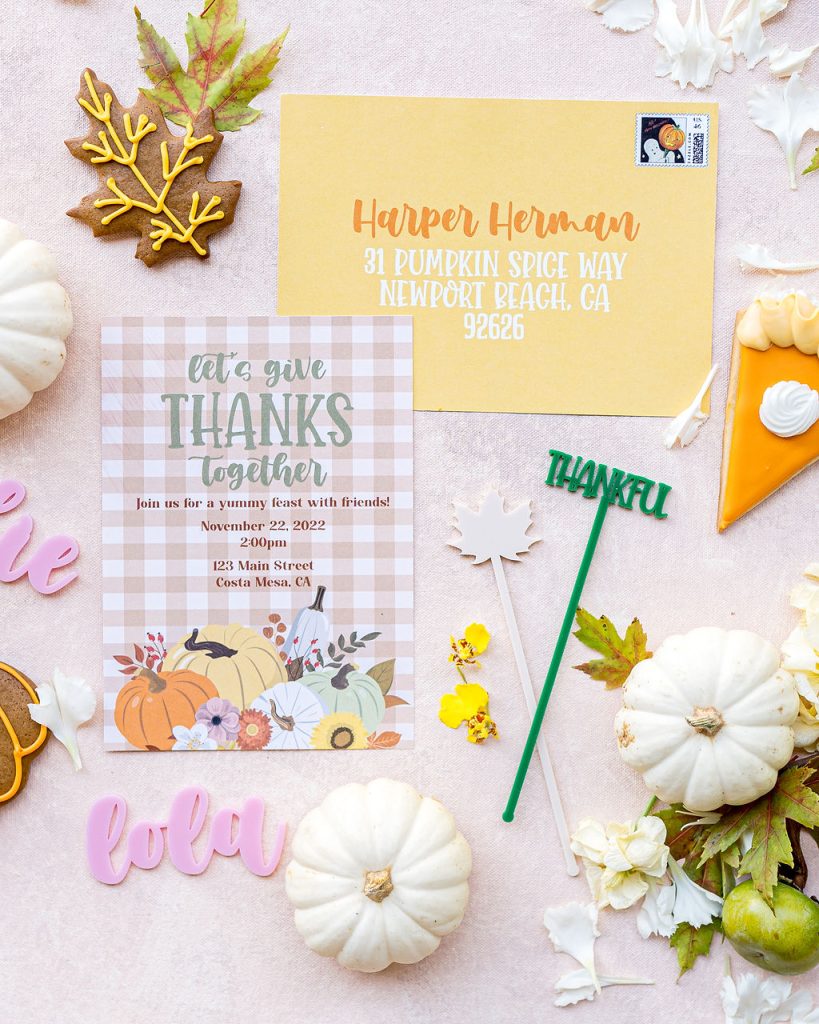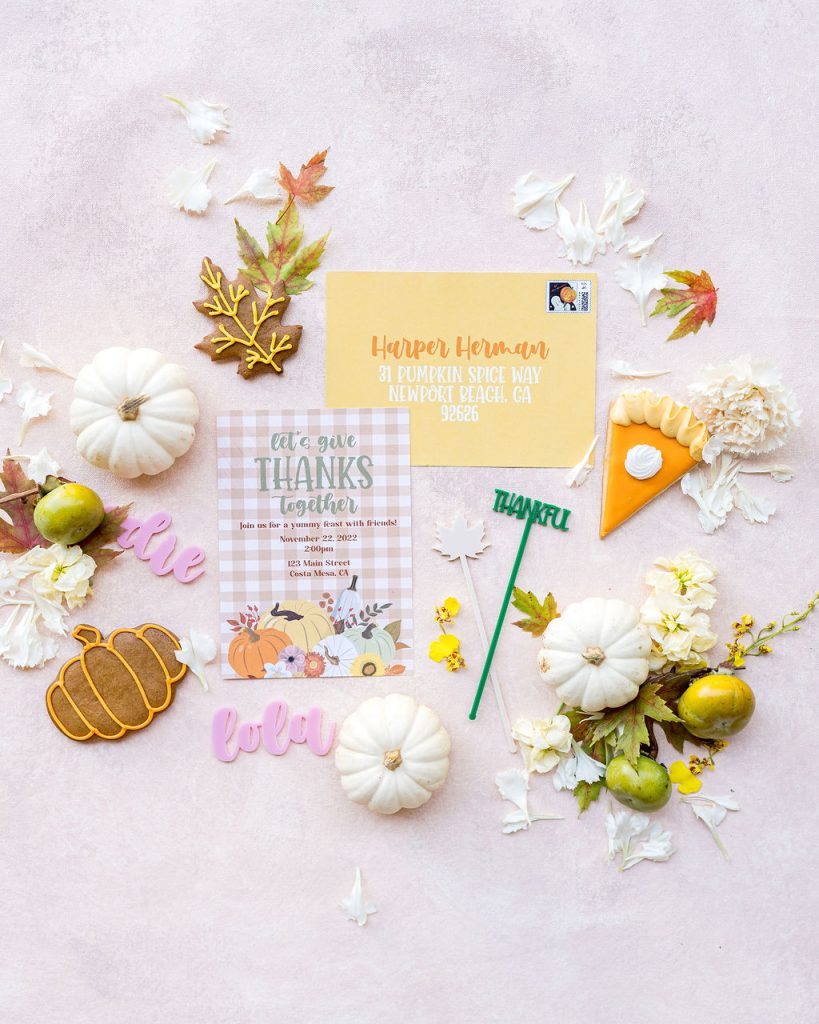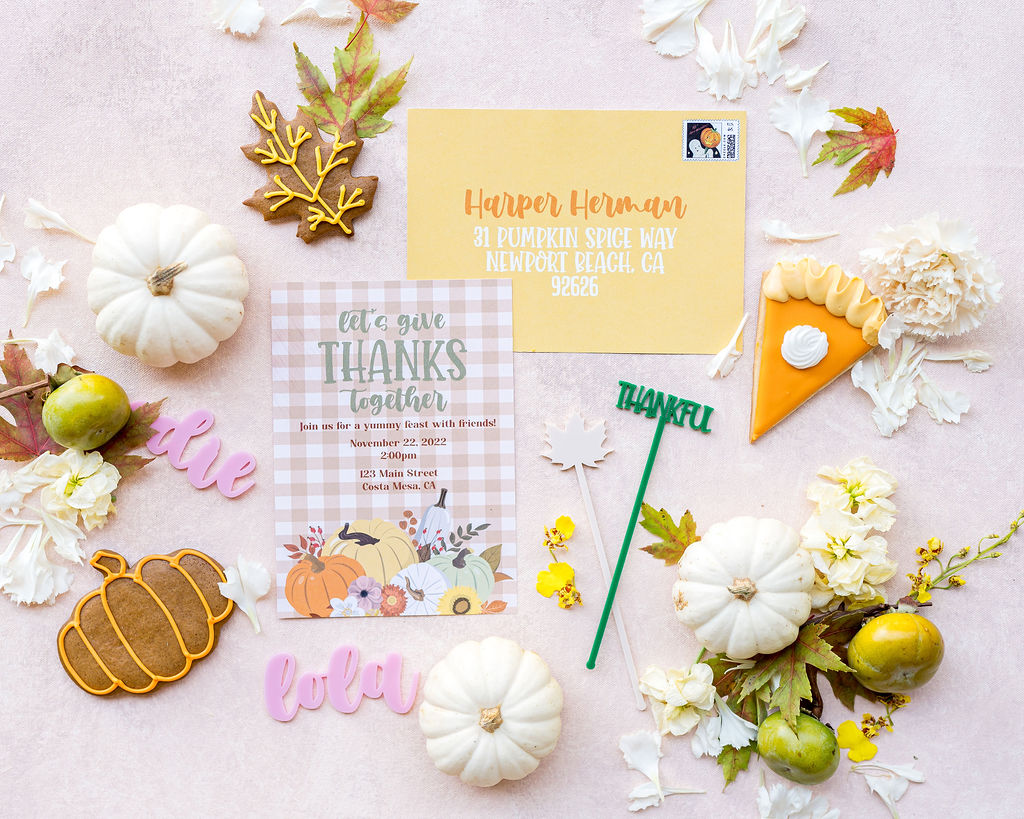 Now for this cuteness! Let me light my pumpkin spice candle before I continue… This just screams fall and I love it!! Those beautiful warm hues and that gingham!! The gingham was inspired by Meri Meri's adorable pumpkin plates, napkins and cups you'll see on the table. I got so giddy when I saw them and knew I wanted to incorporate that through-out the party. Now, where do I start?! How about that backdrop… The Pop Shop brought in that amazing shelf and gingham backdrop along with those gorgeous balloons. We used the shelf as a caramel apple wall, can you even?!
The charming rentals are from Sweet Salvage Rentals. I love a low table with pillows for kids and she even had pink gingham pillows to compliment our set up! You may notice those stunning floral arrangements, how could you not?! Earth & Grace brought those beauties and I'm obsessed with all of that Fall color!!! Adding Poppy Jack Shop's signage on the backdrop and at the base of the table was just the caramel icing on the cake!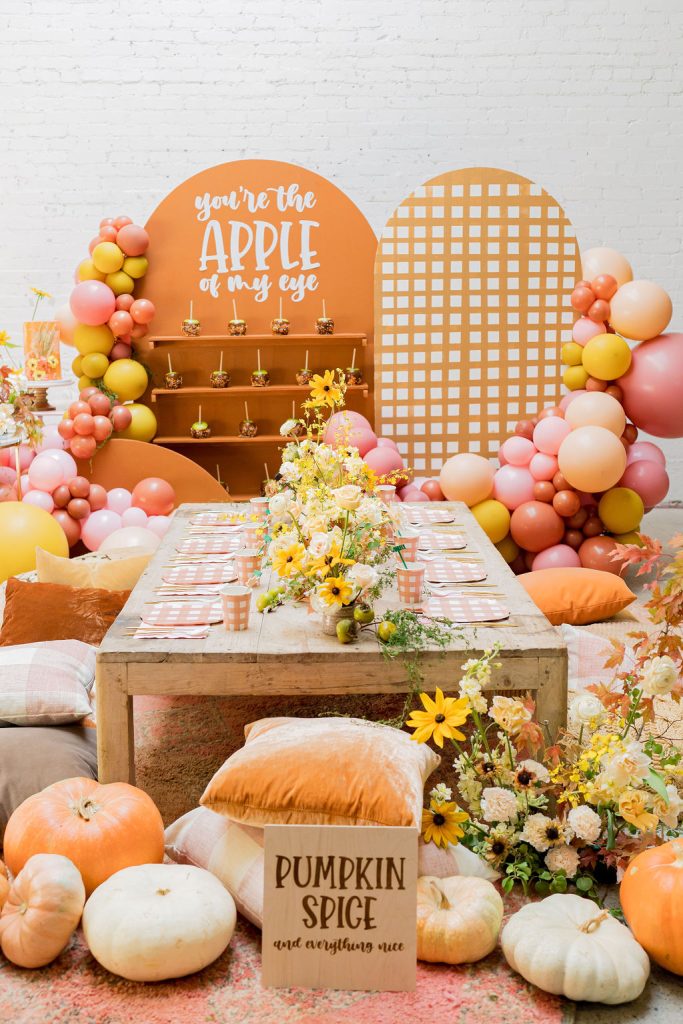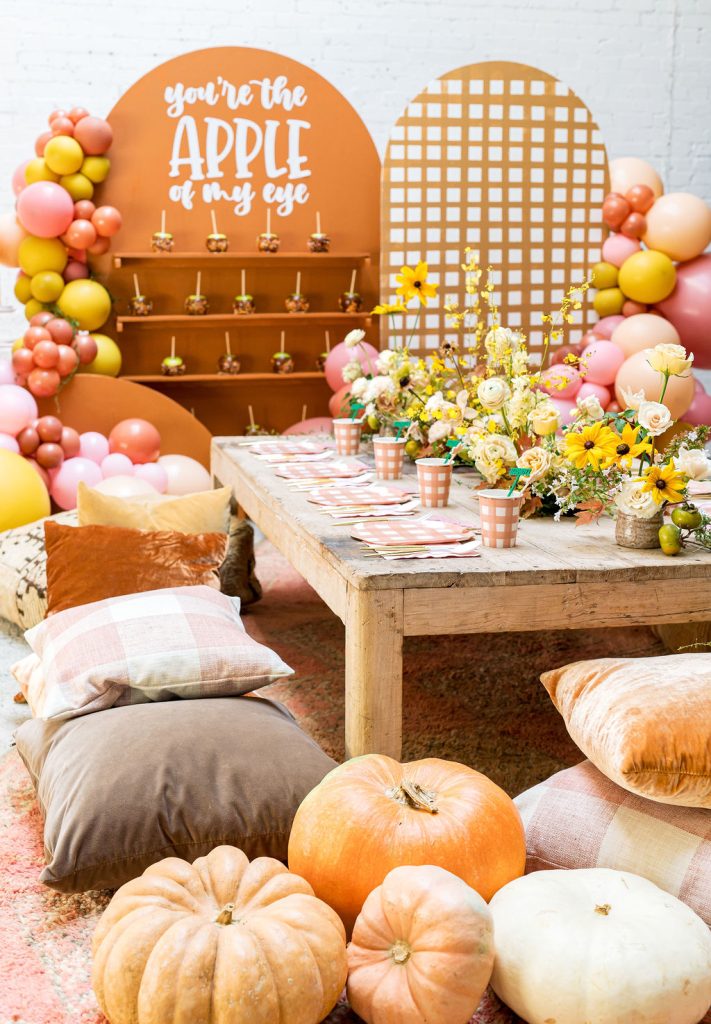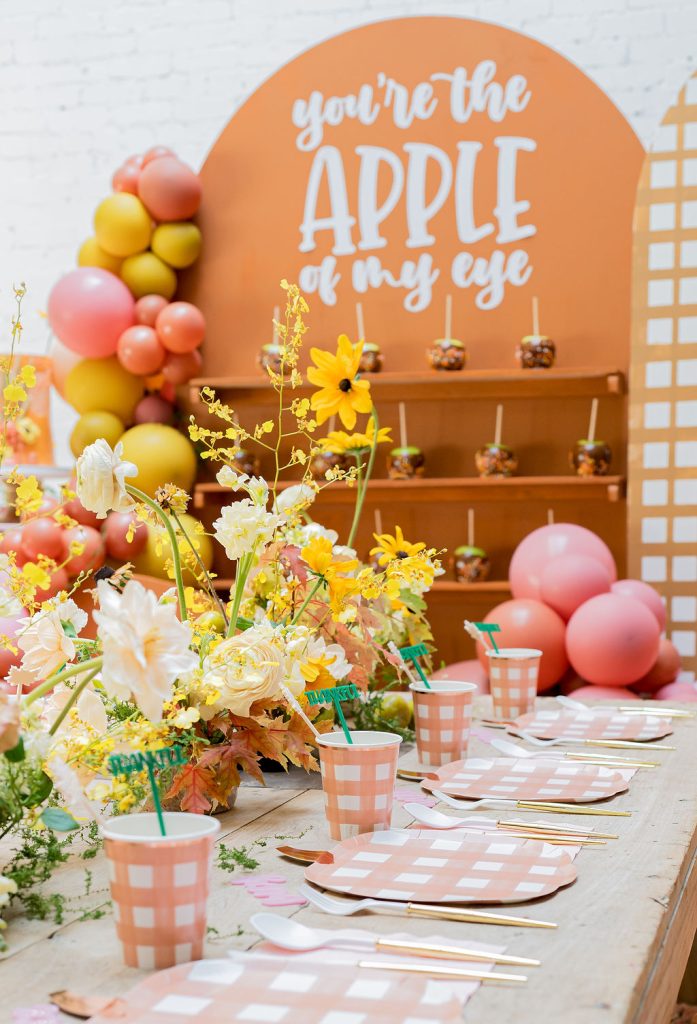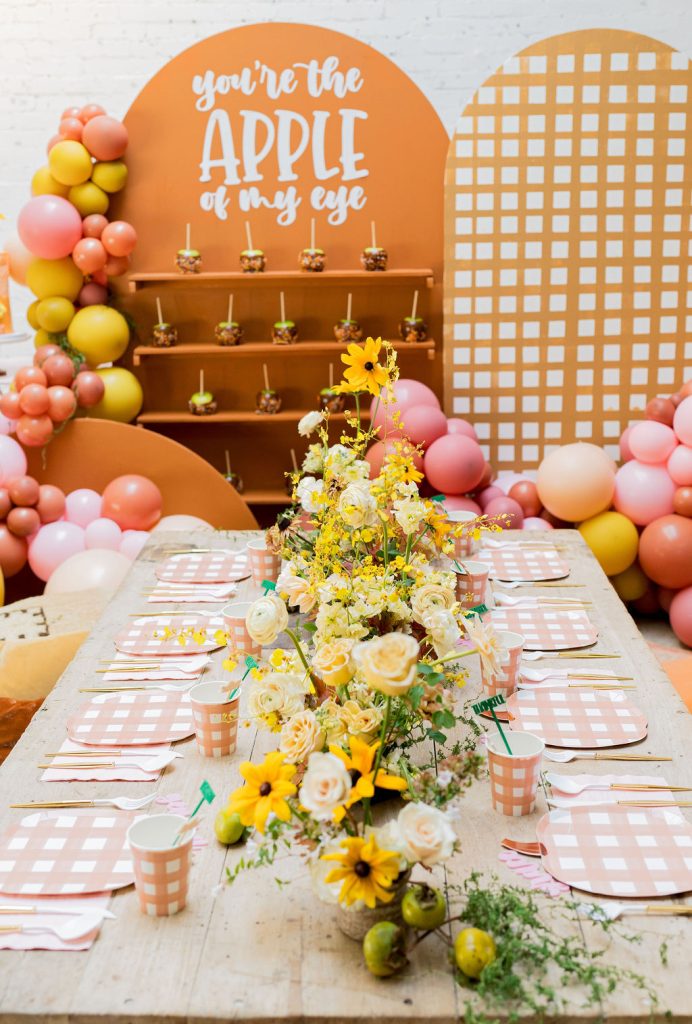 There's those plates!!! And all of the sweet details from Poppy Jack Shop. I paired Meri Meri's plates and cups with Sophistiplate's flatware. Such a fun combo! And you know those Poppy Jack Shop place cards and cocktail stirrers would be the perfect compliment to any Thanksgiving table.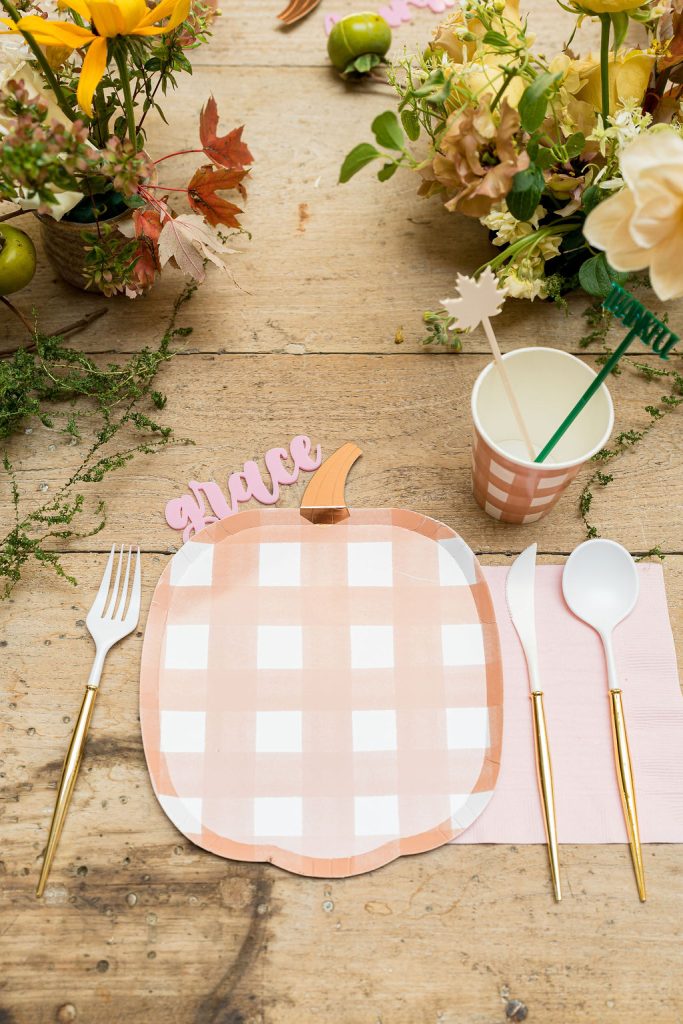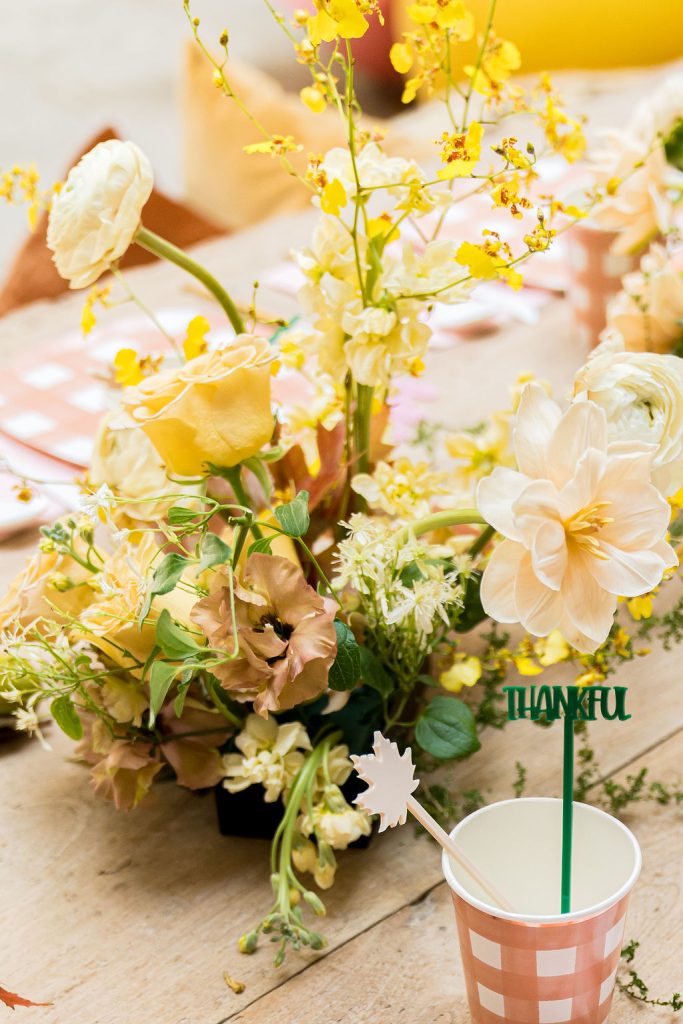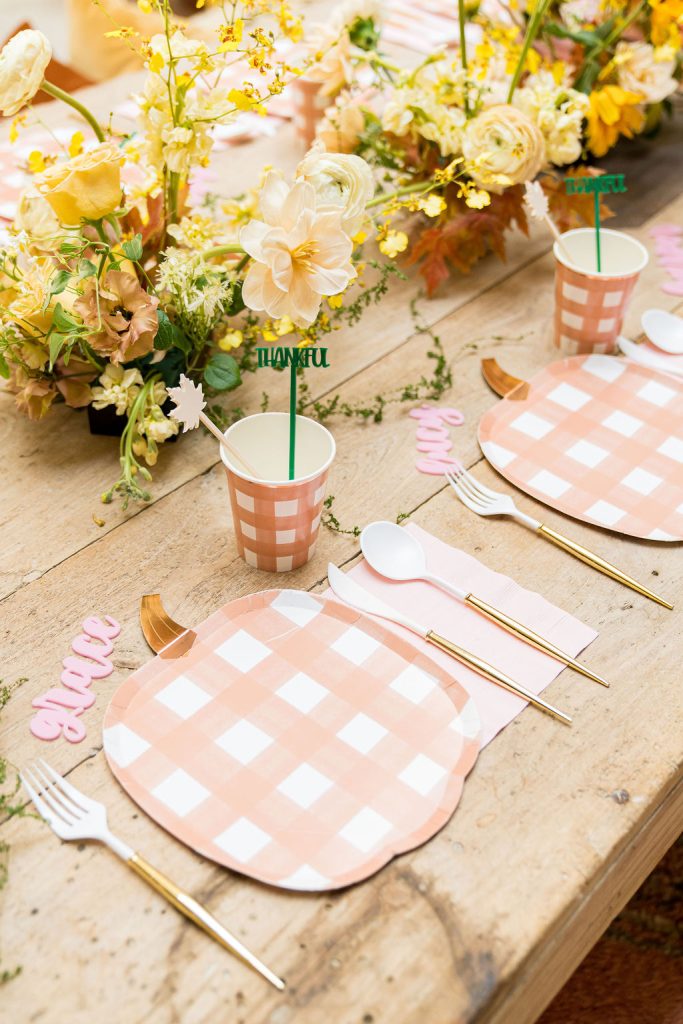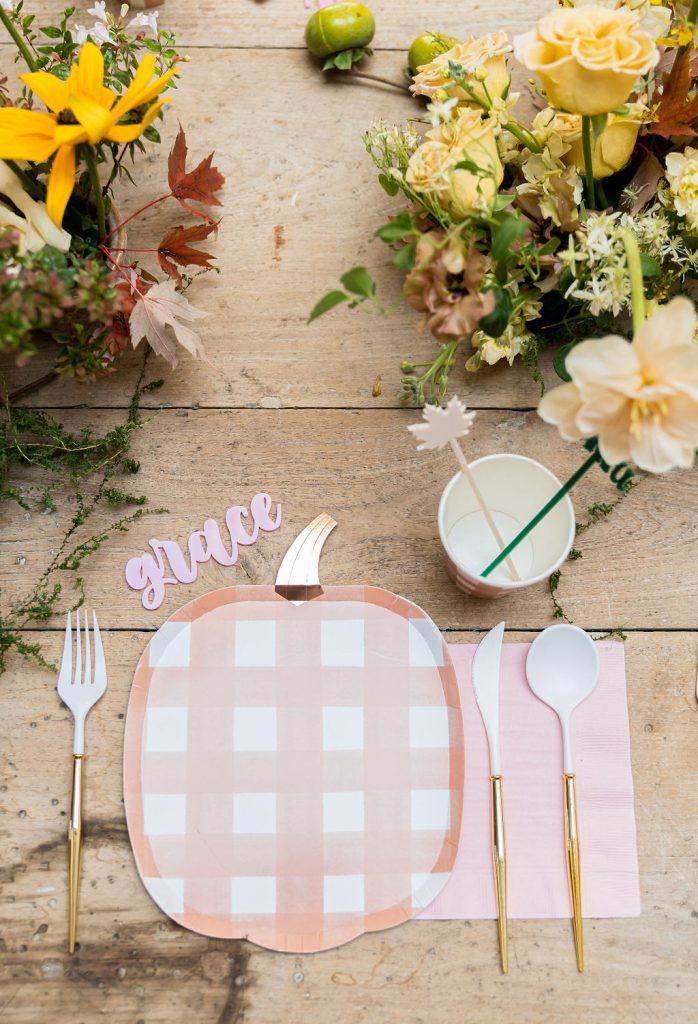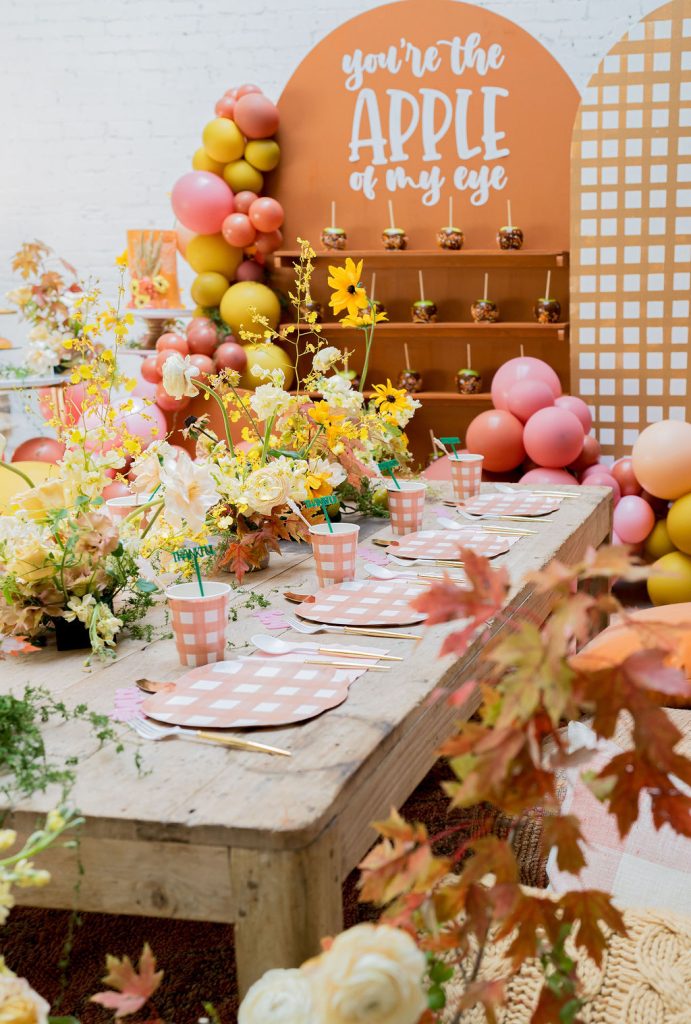 There couldn't be a more perfect sign for Fall! Poppy Jack Shop does it again!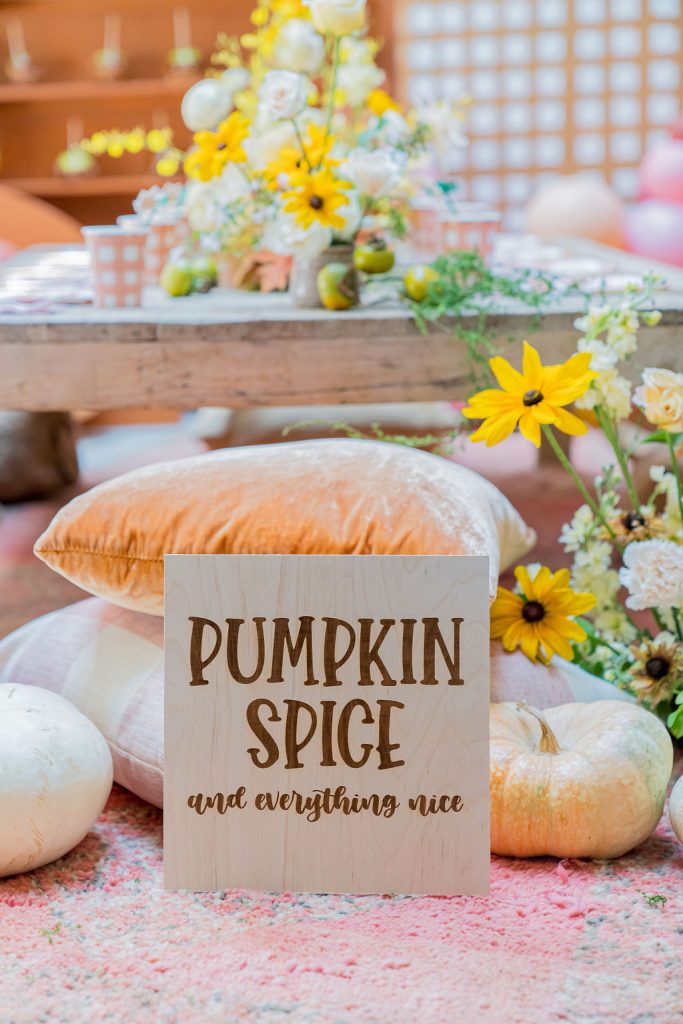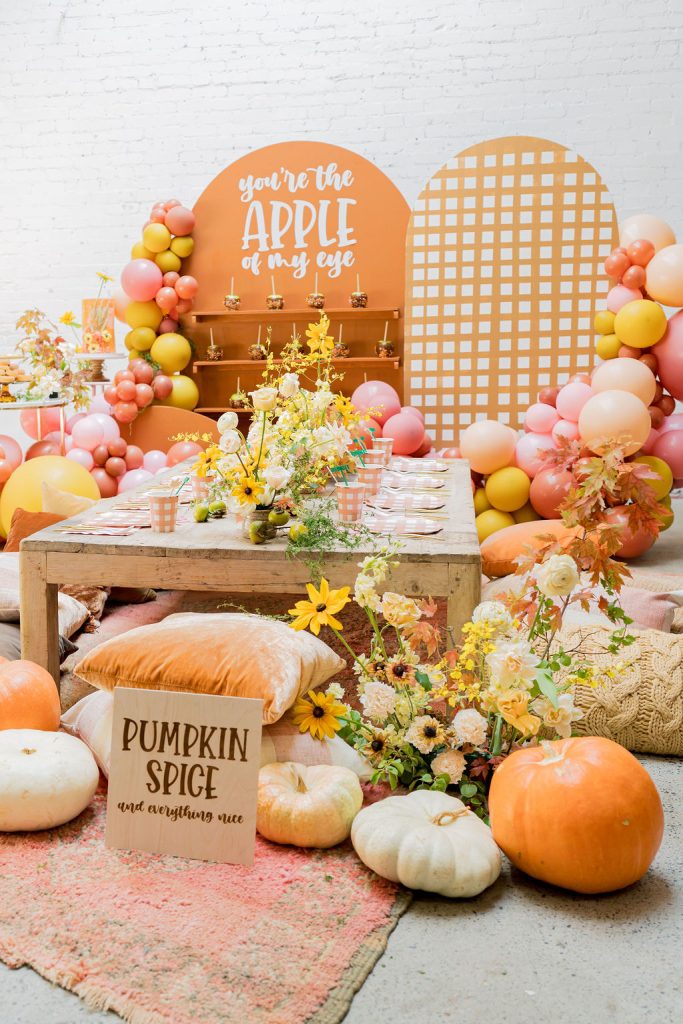 There were so many tasty treats in this one!!! Caramel apples, a gorgeous cake, delicious cookies!! Danielle at Sheila Mae always outdoes herself and she really did it this time! I need more caramel apples in my life!!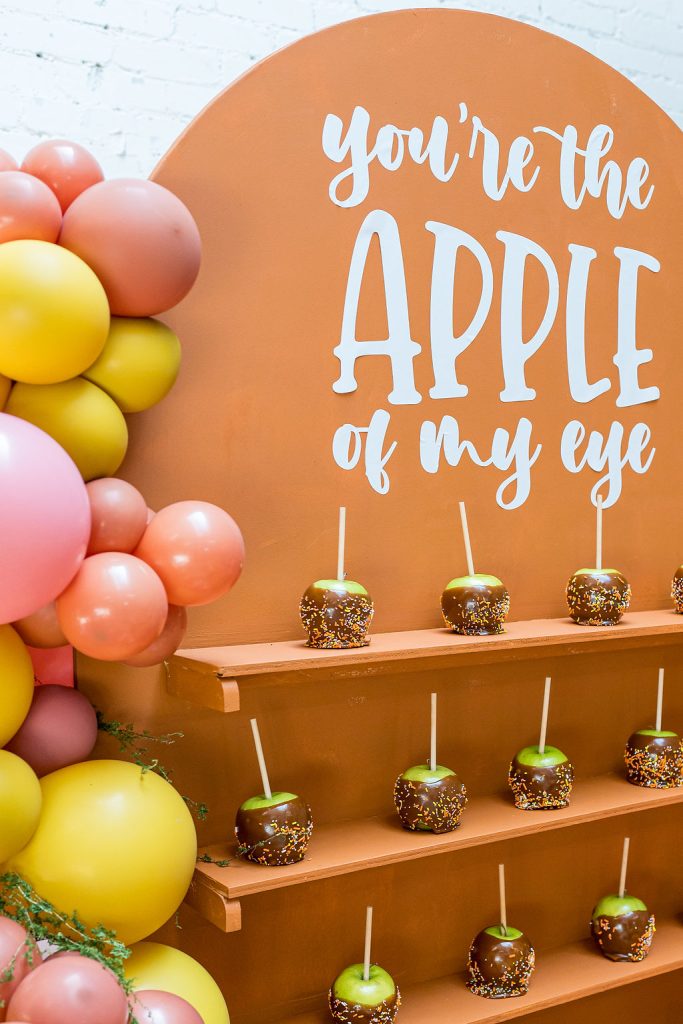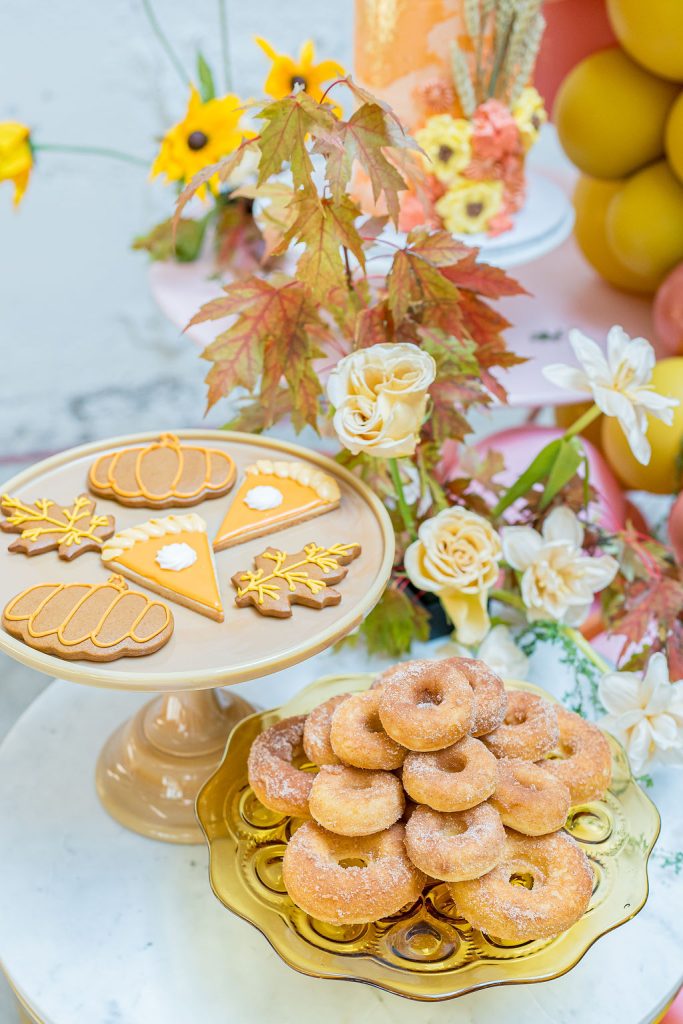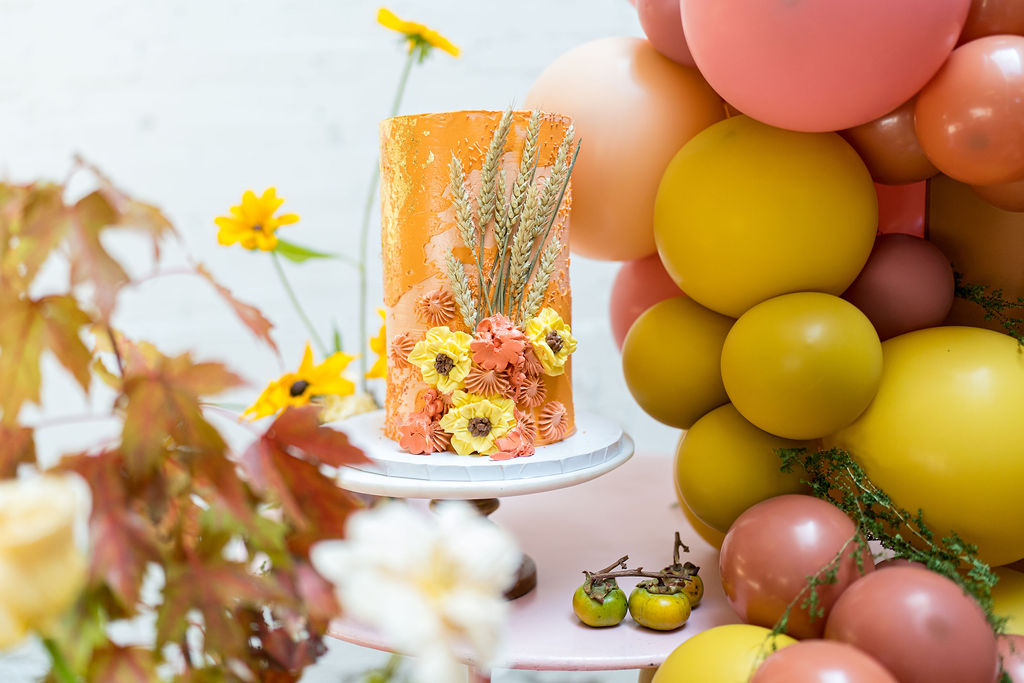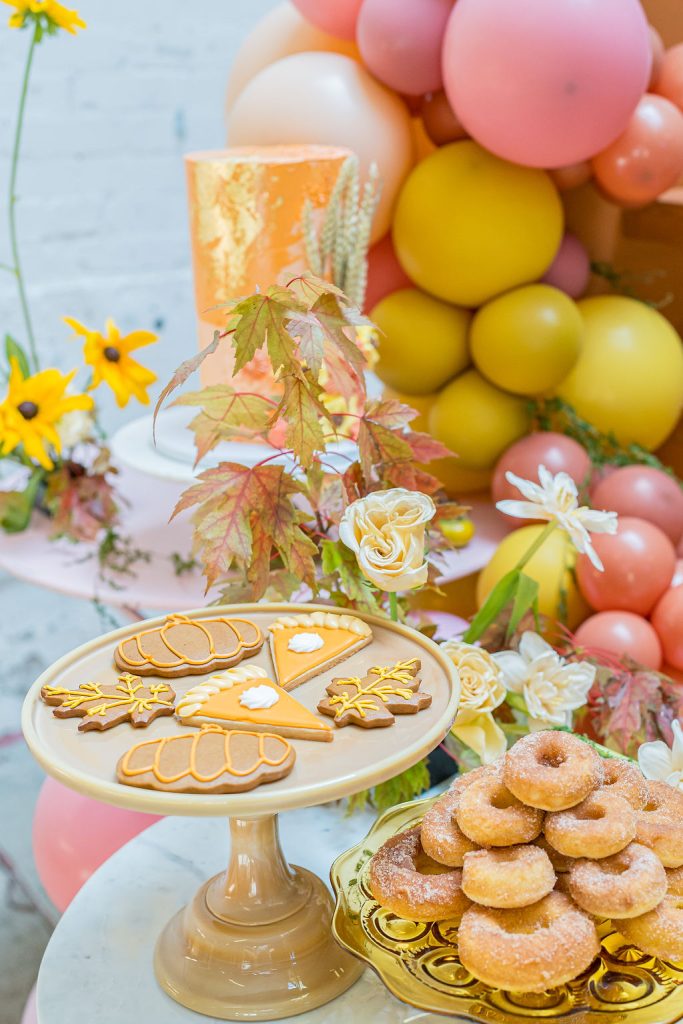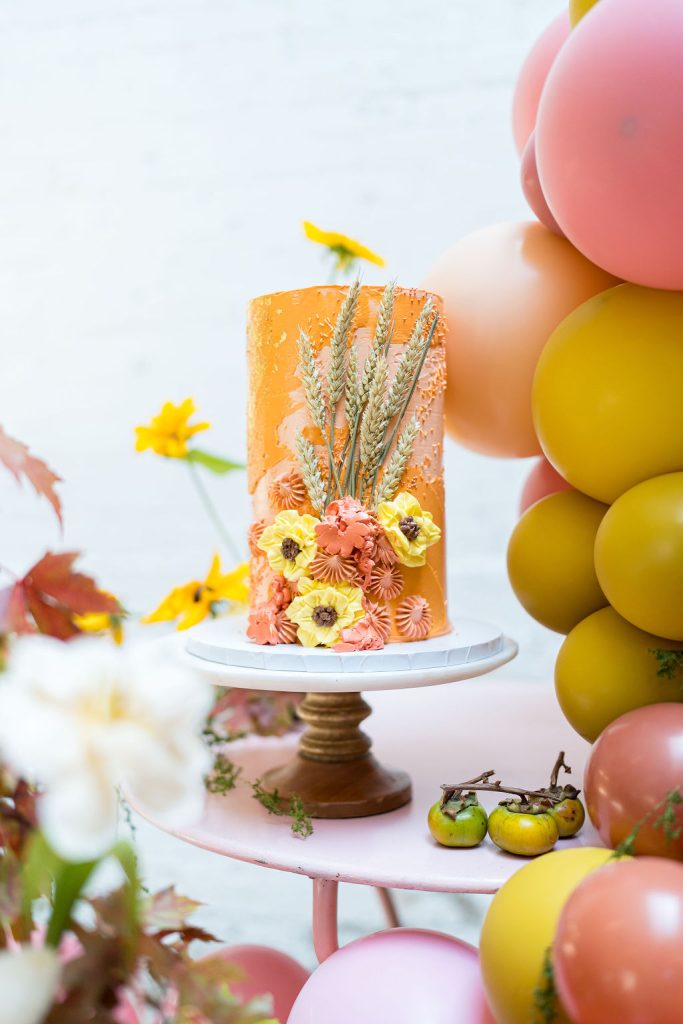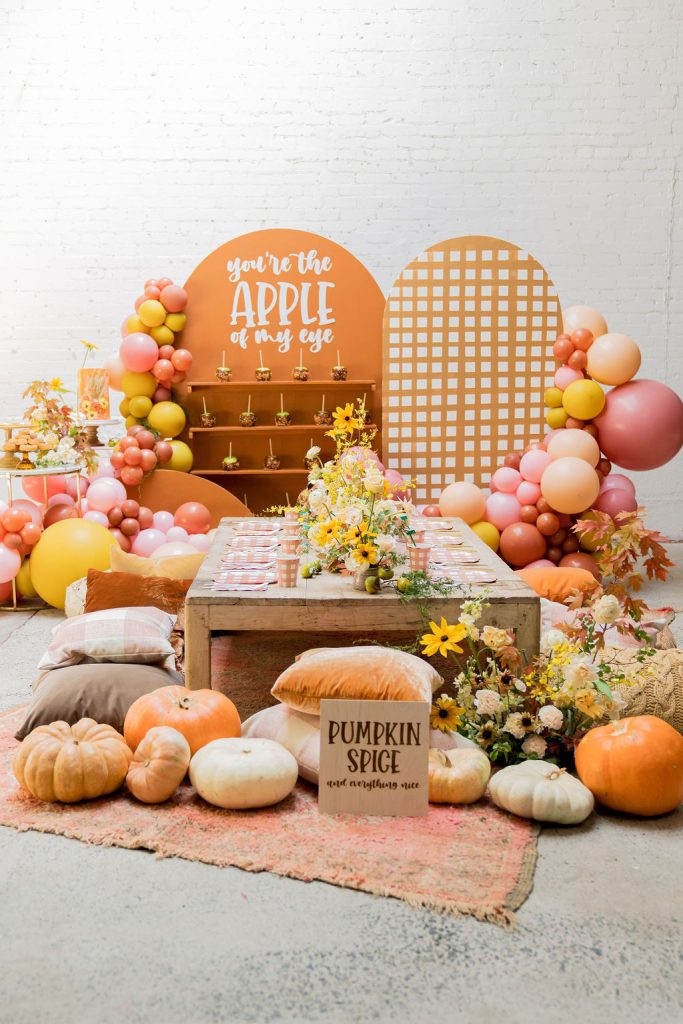 Now to add in these little cuties!! These girlfriends IRL came out to celebrate and cheese it up! They were all styled by Vanessa at Wild & Rae and wearing a few of her new Fall pieces. I always love her creations and this time she paired her pretty dresses with chunky sweaters and boots, what our Fall dreams are made of!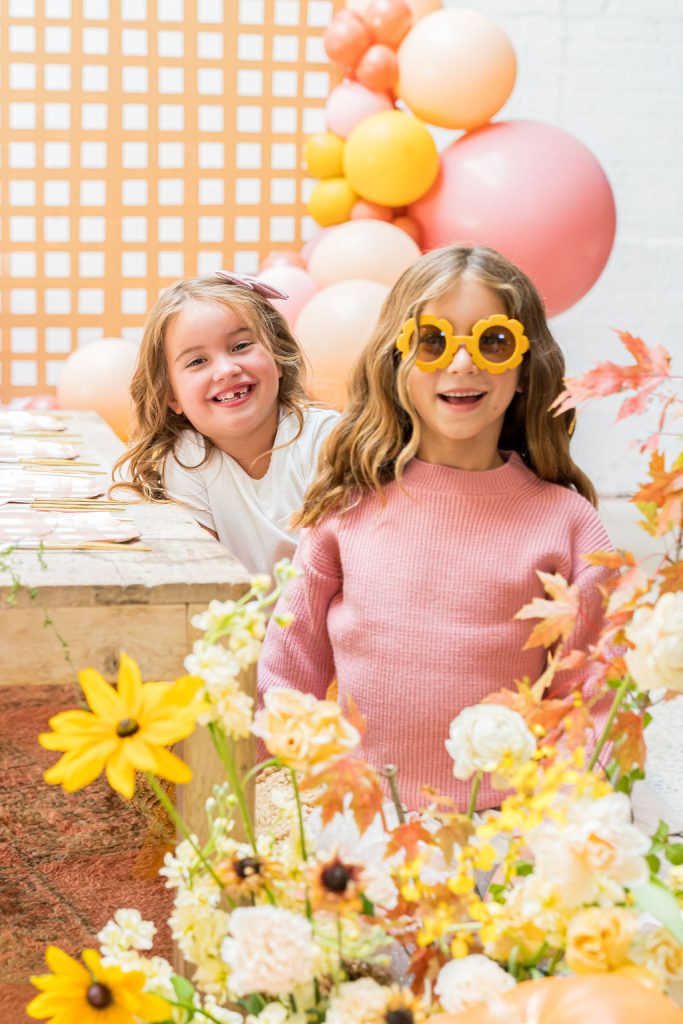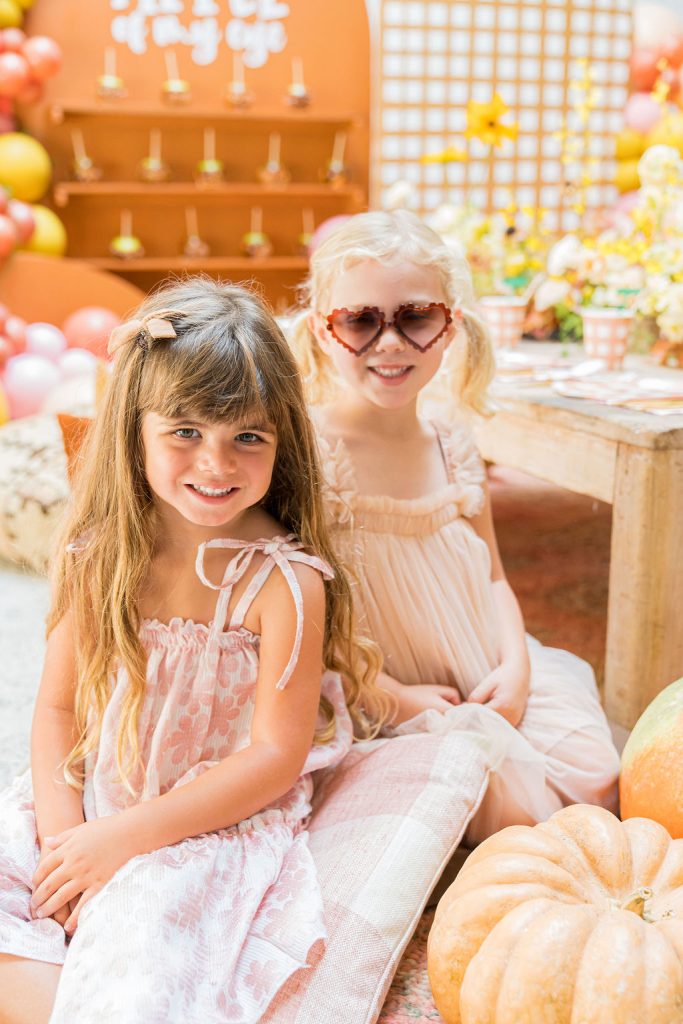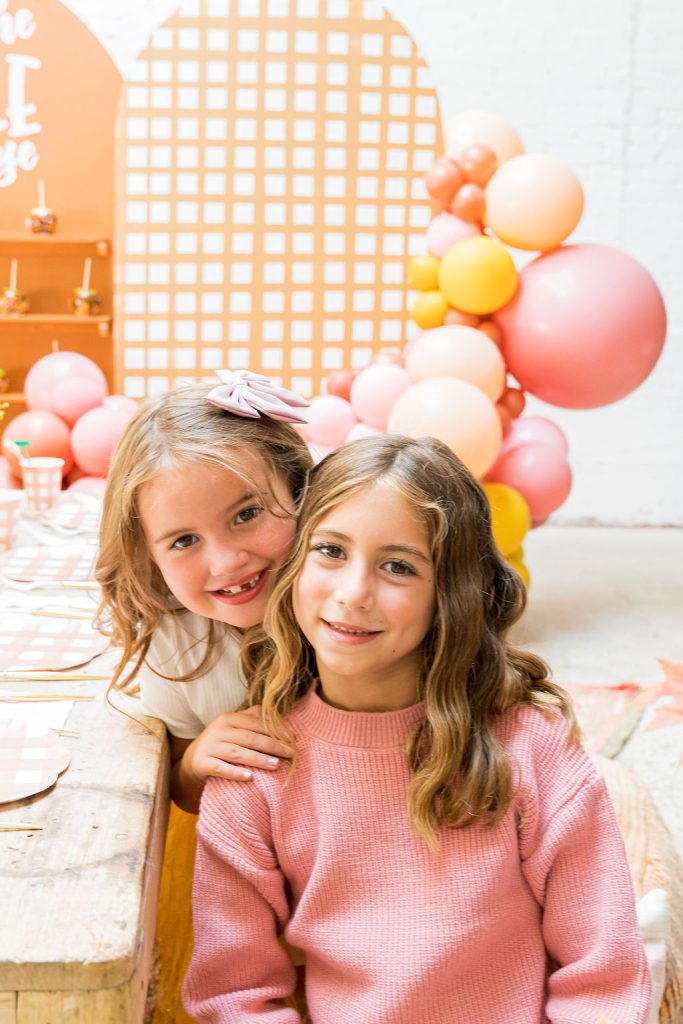 Grace is such a cutie and the daughter of our talented photographer Blaire! Also, I may need that mustard skirt in my size!!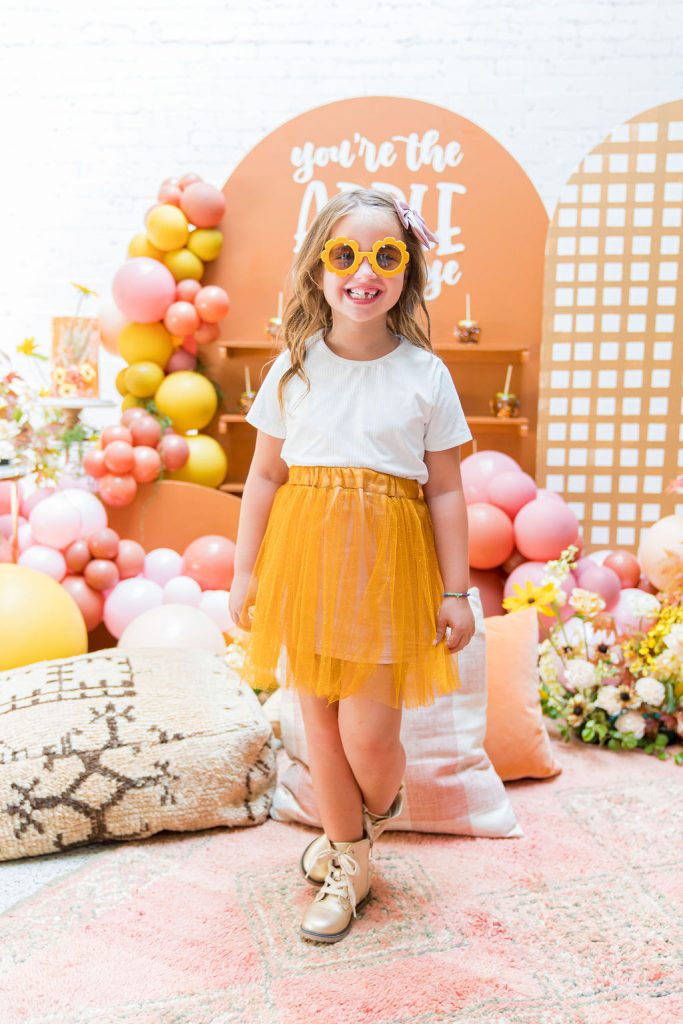 Mia was definitely the ham of the bunch and had no problem striking a pose, love it!!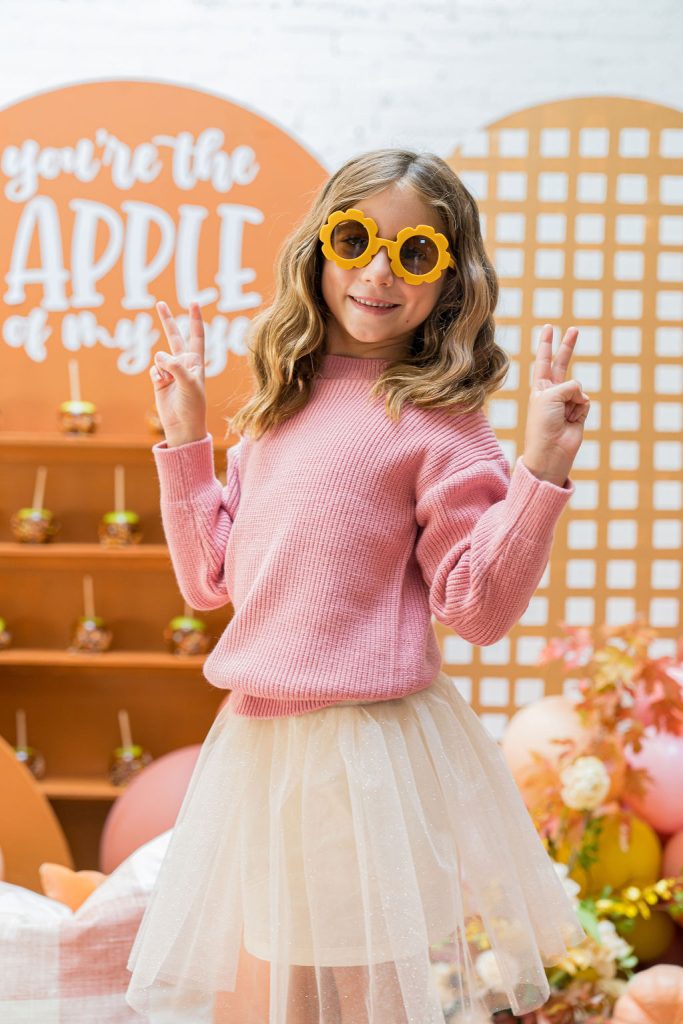 Little Miss Eloise is my neighbor and she couldn't be cuter, she was having fun twirling in that butterfly dress, isn't the back detail amazing?!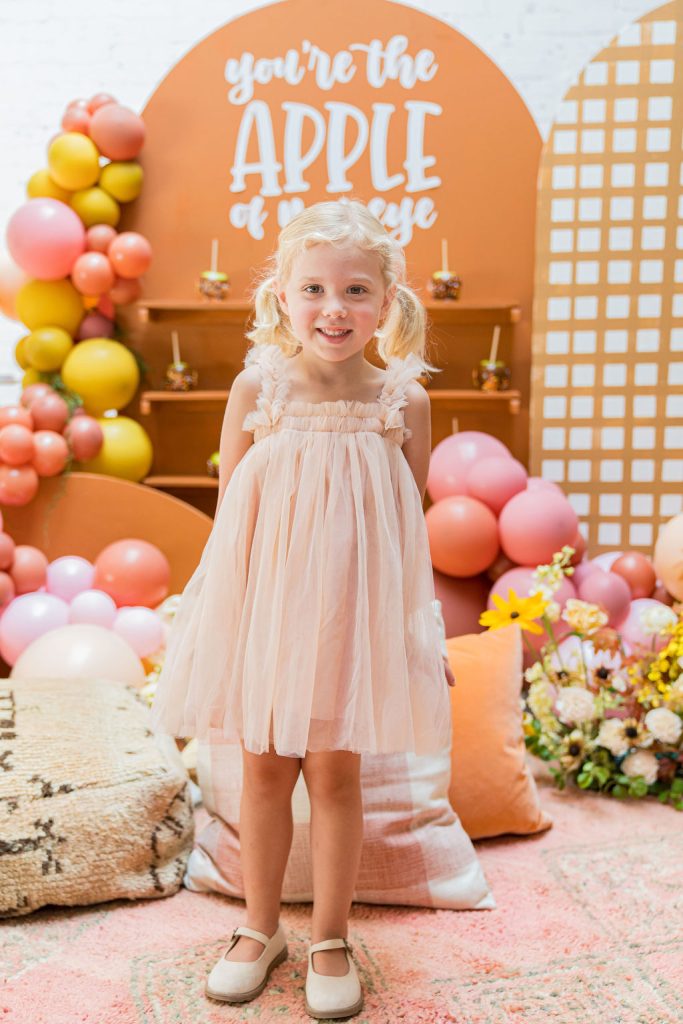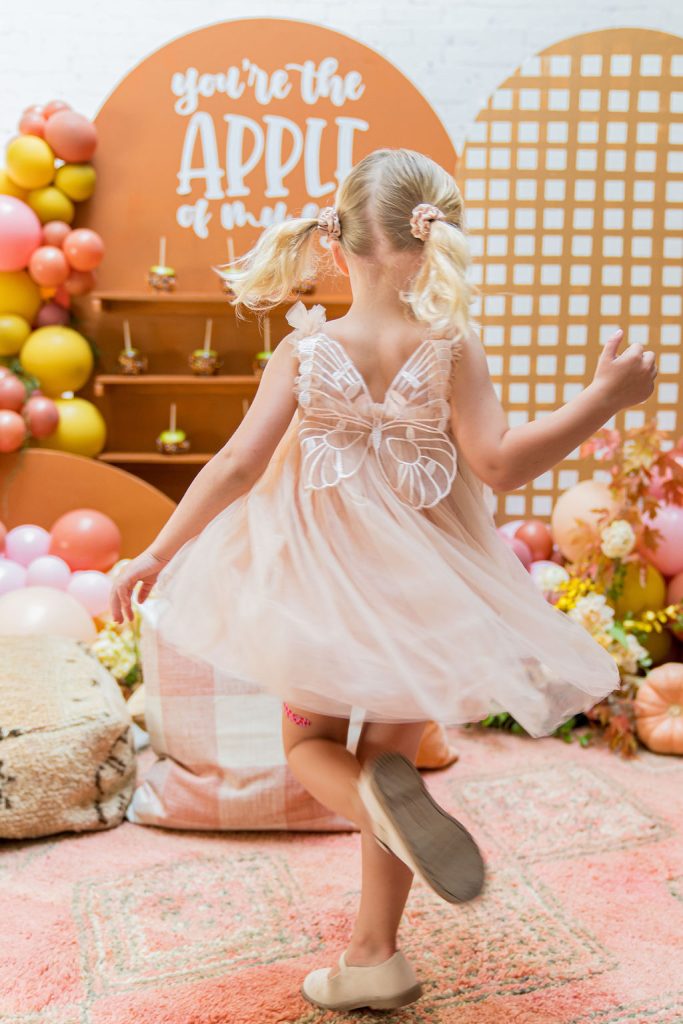 And our littlest lady is Mary, so so sweet!!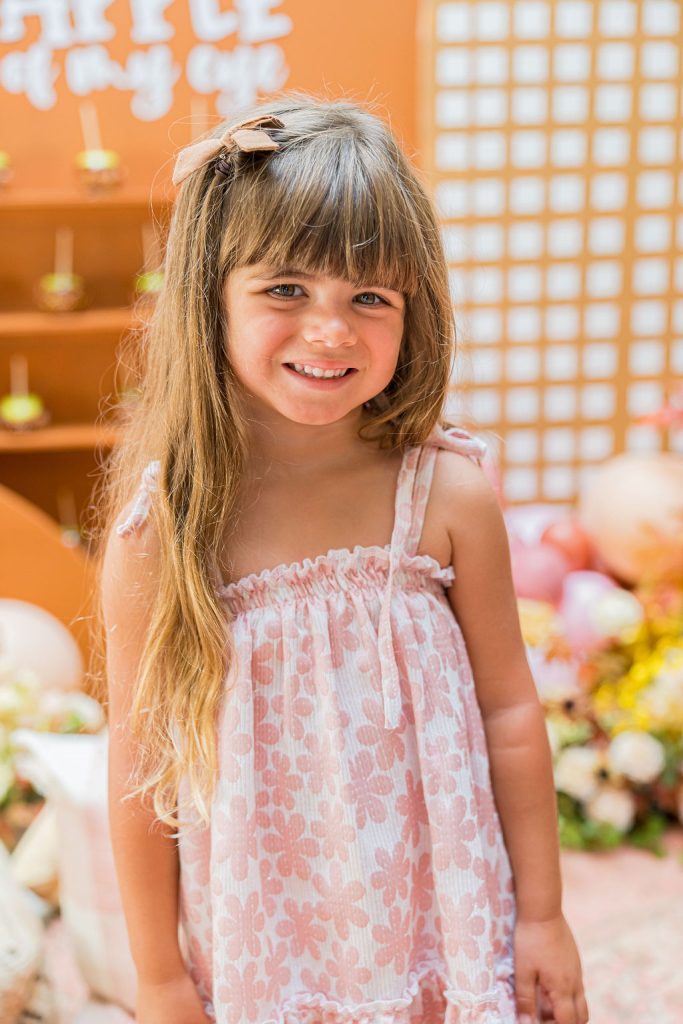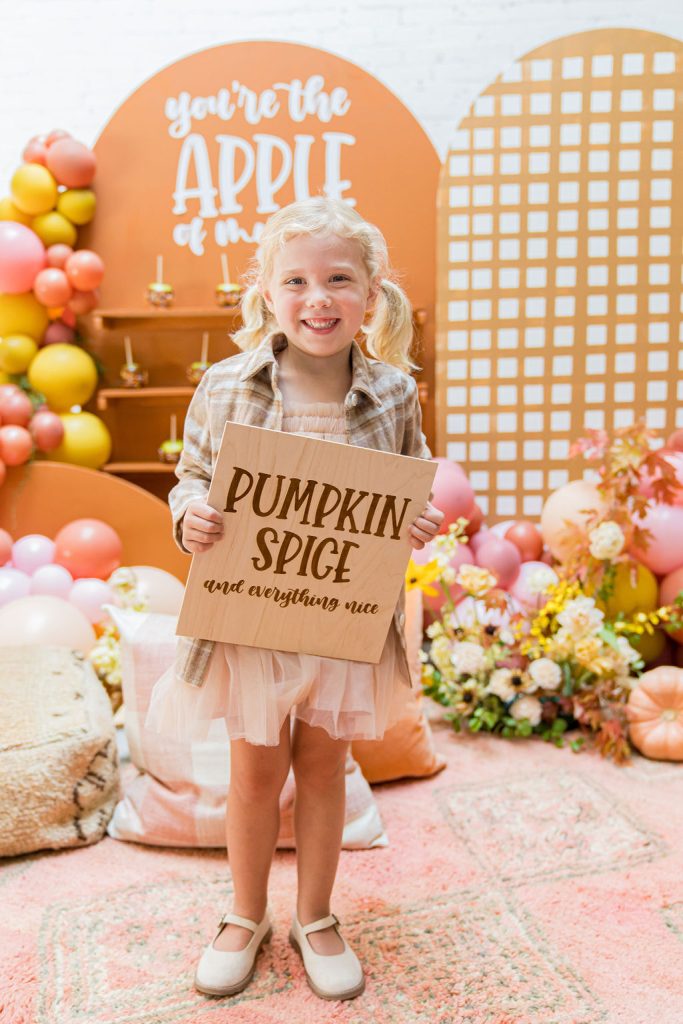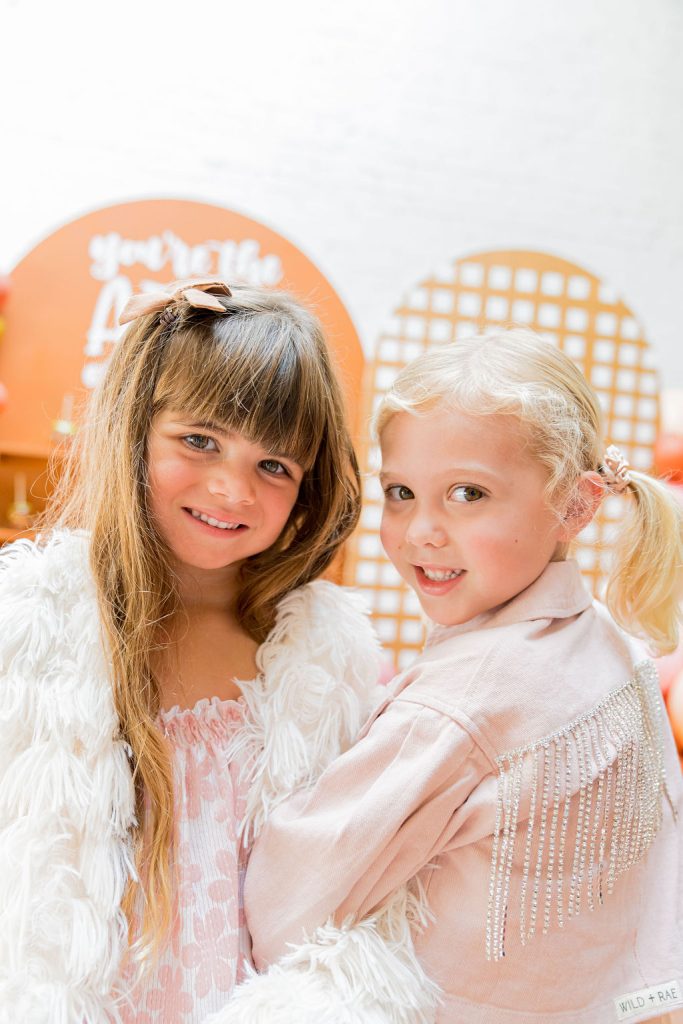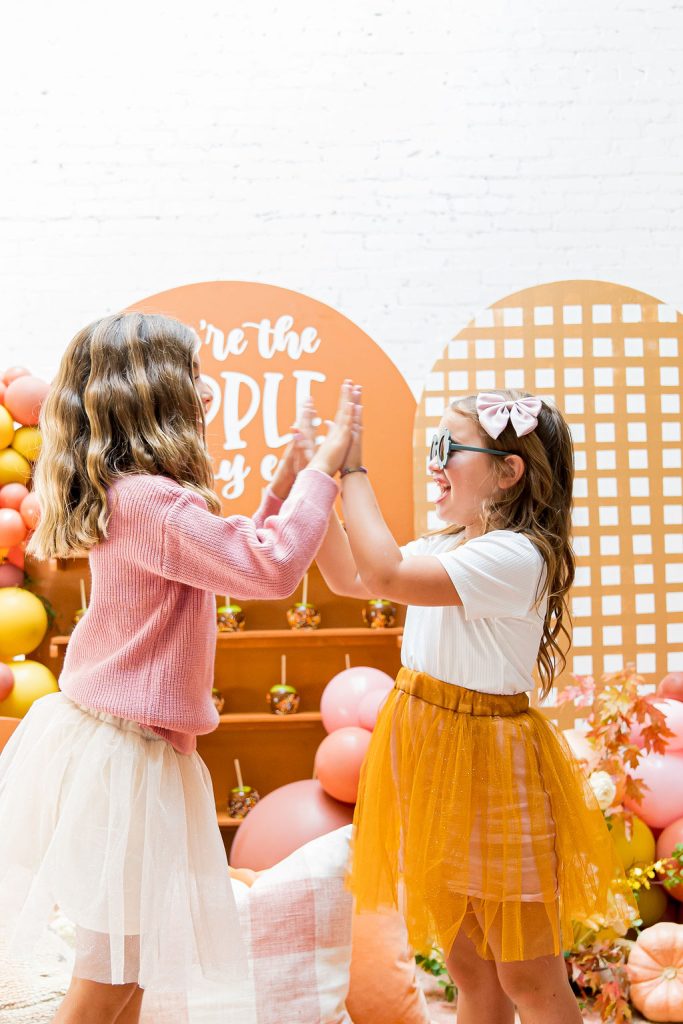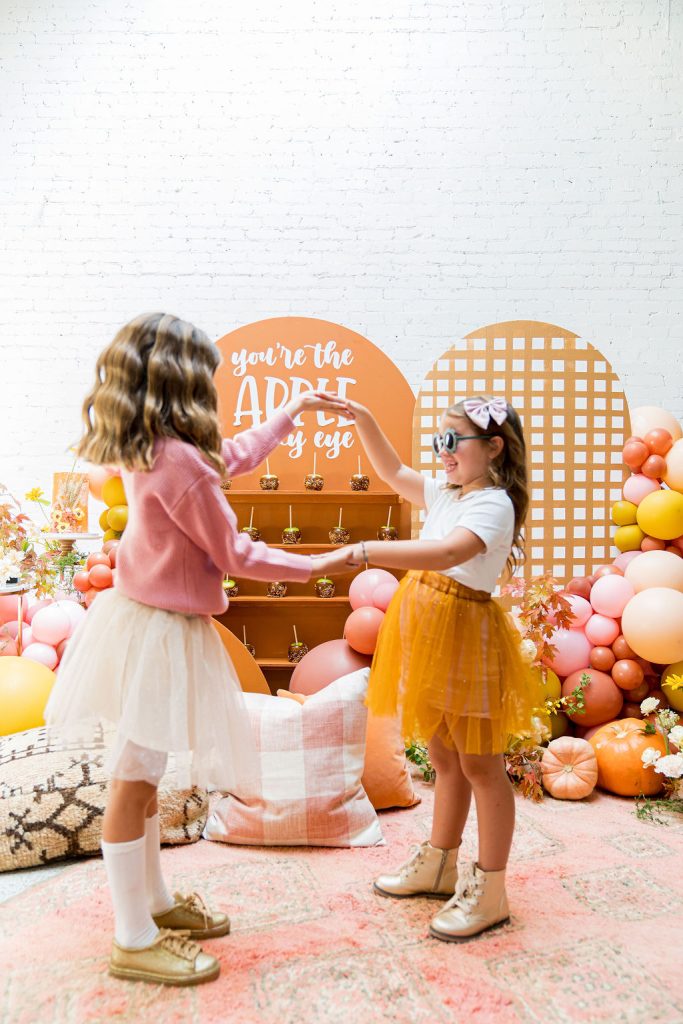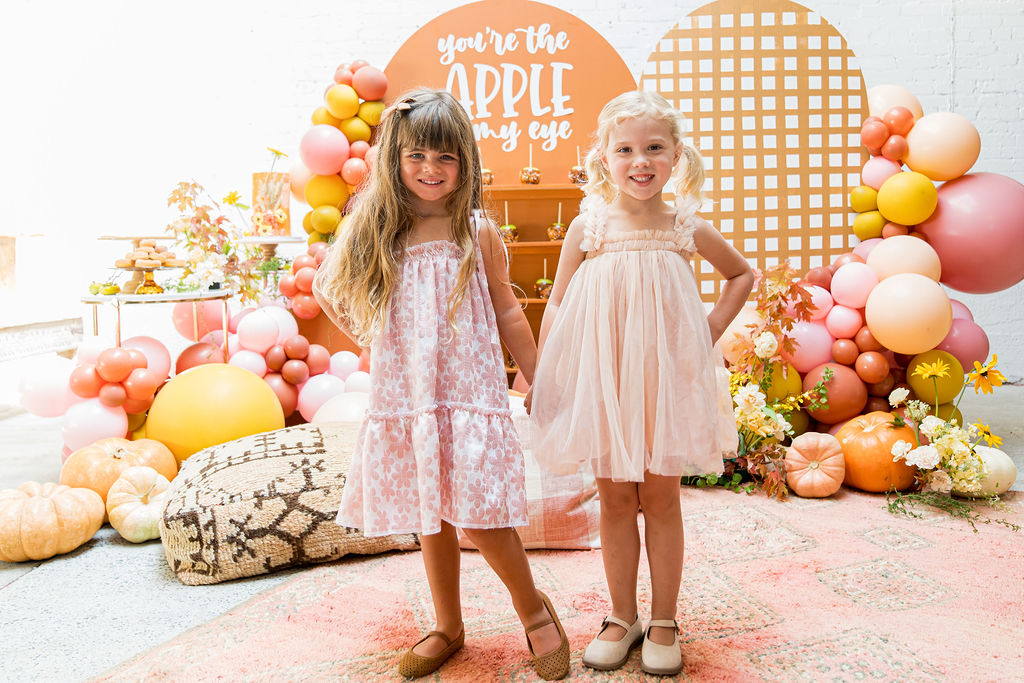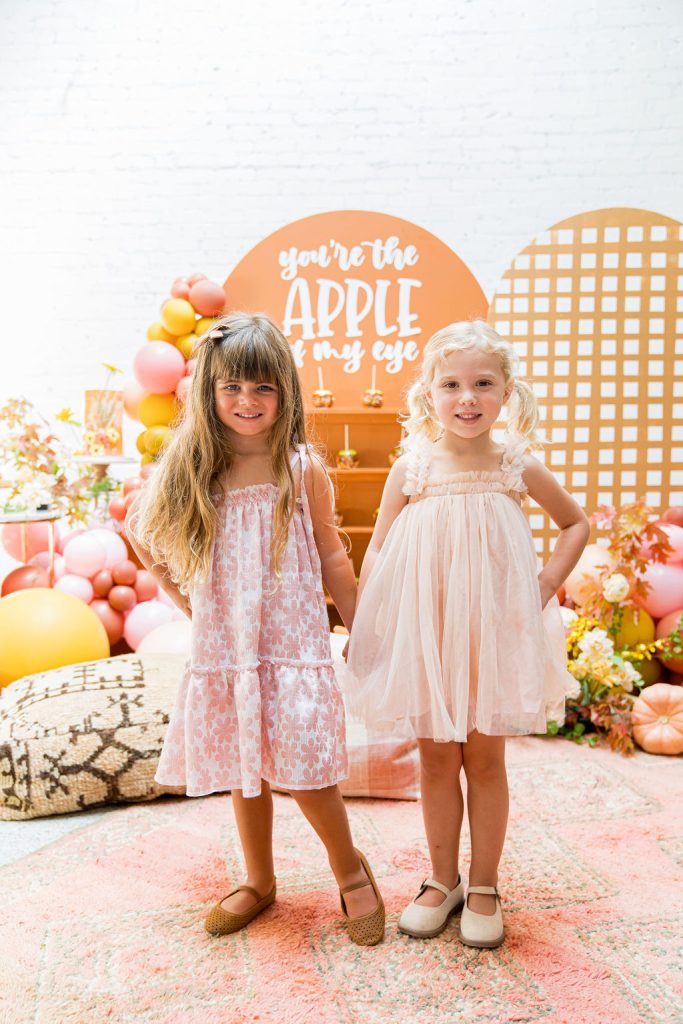 Such a cute crew!!!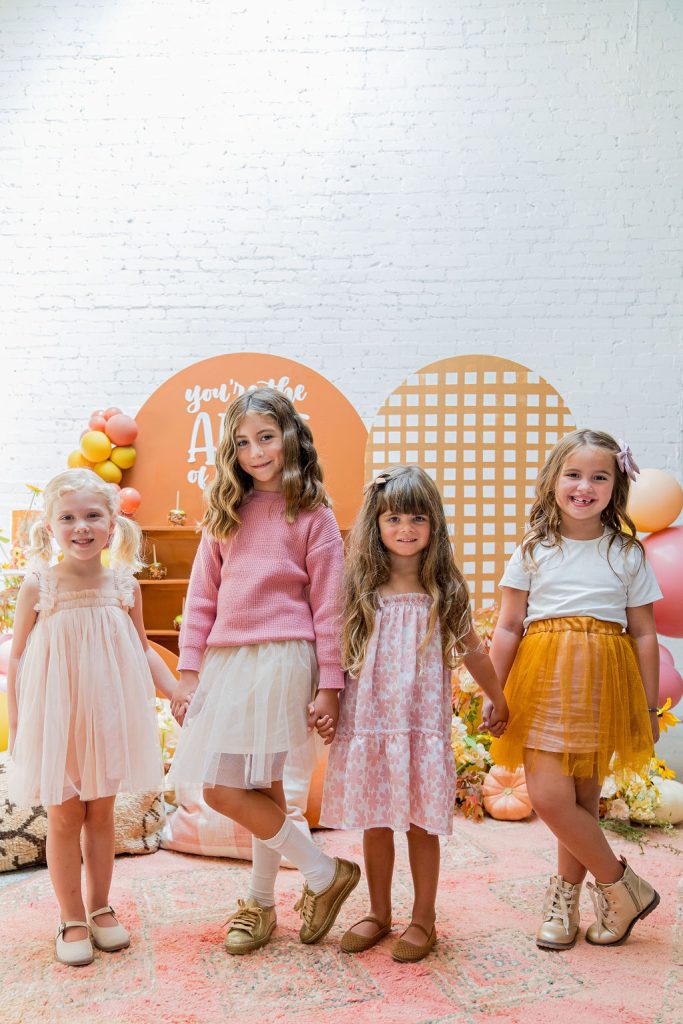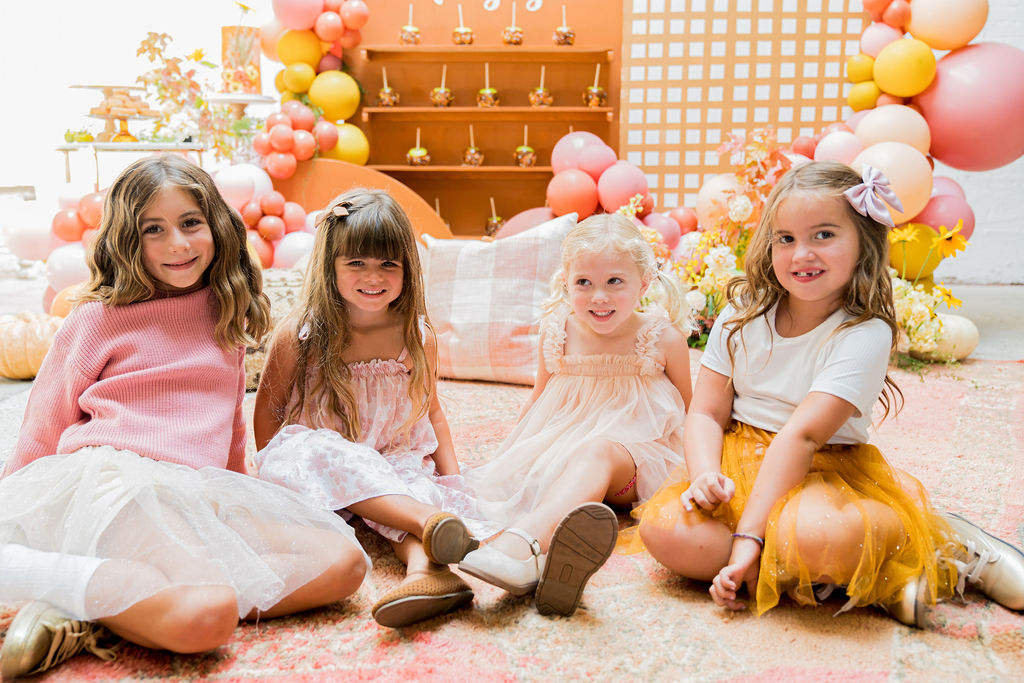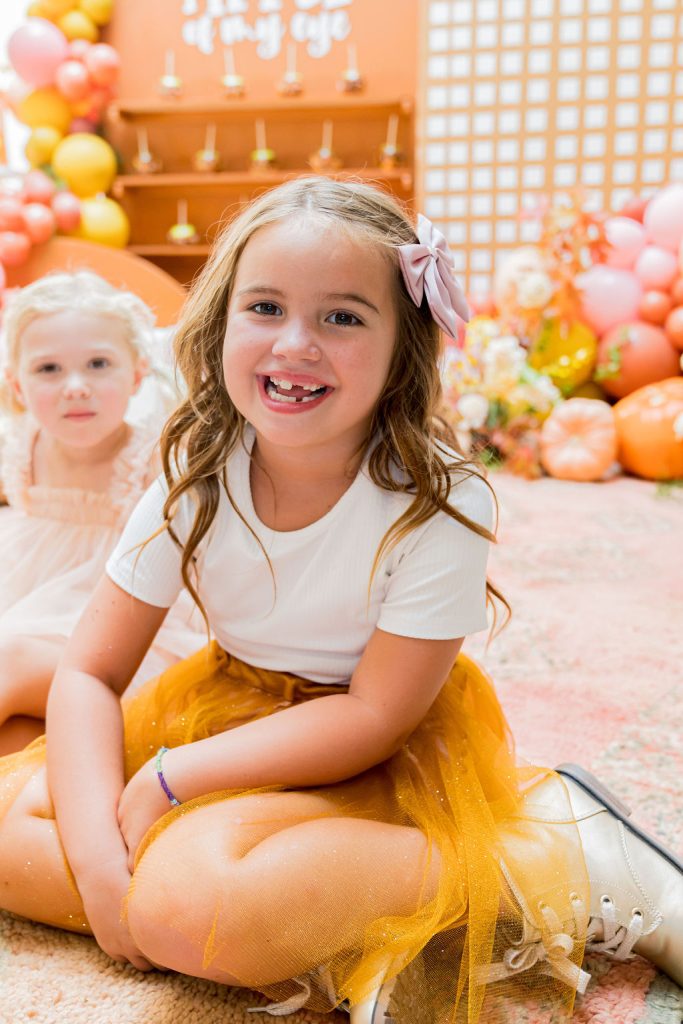 Time for dessert! Donuts, cookies, caramel apples, oh my!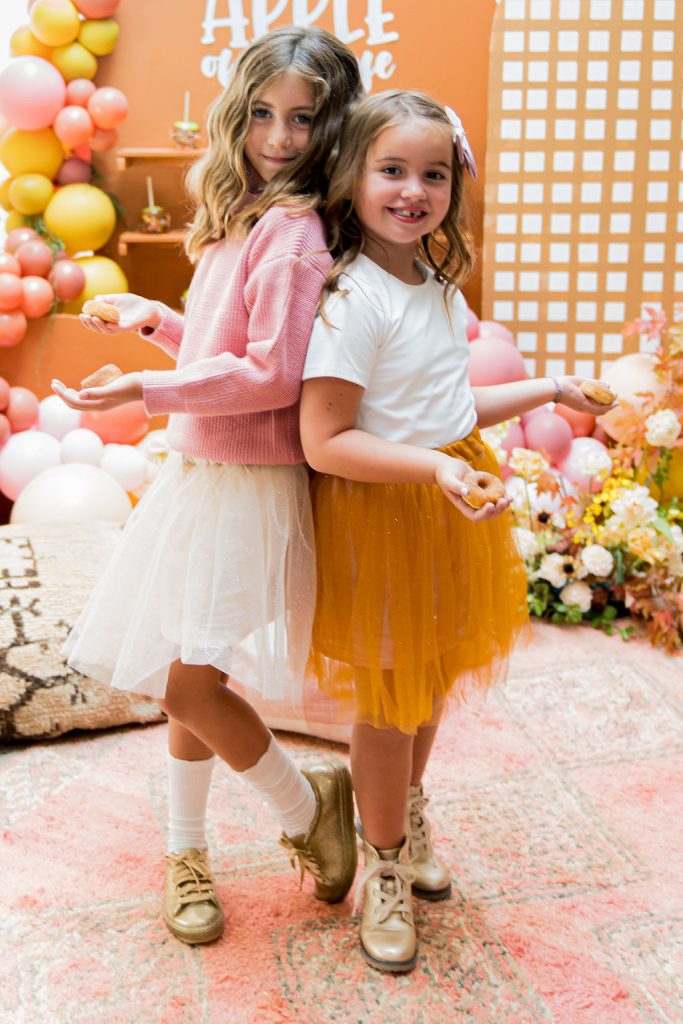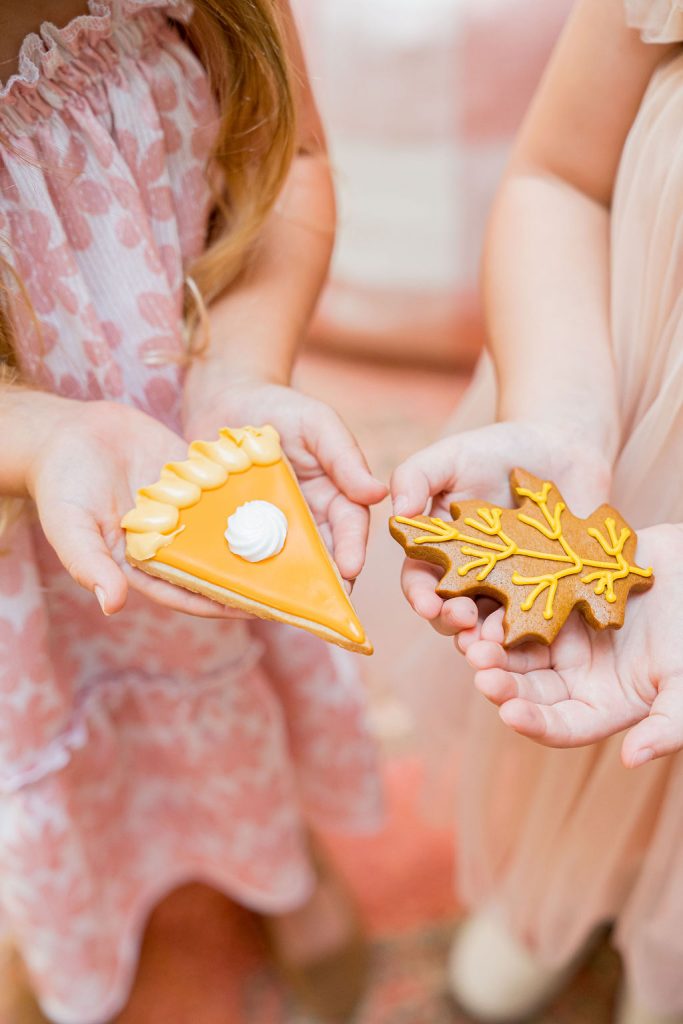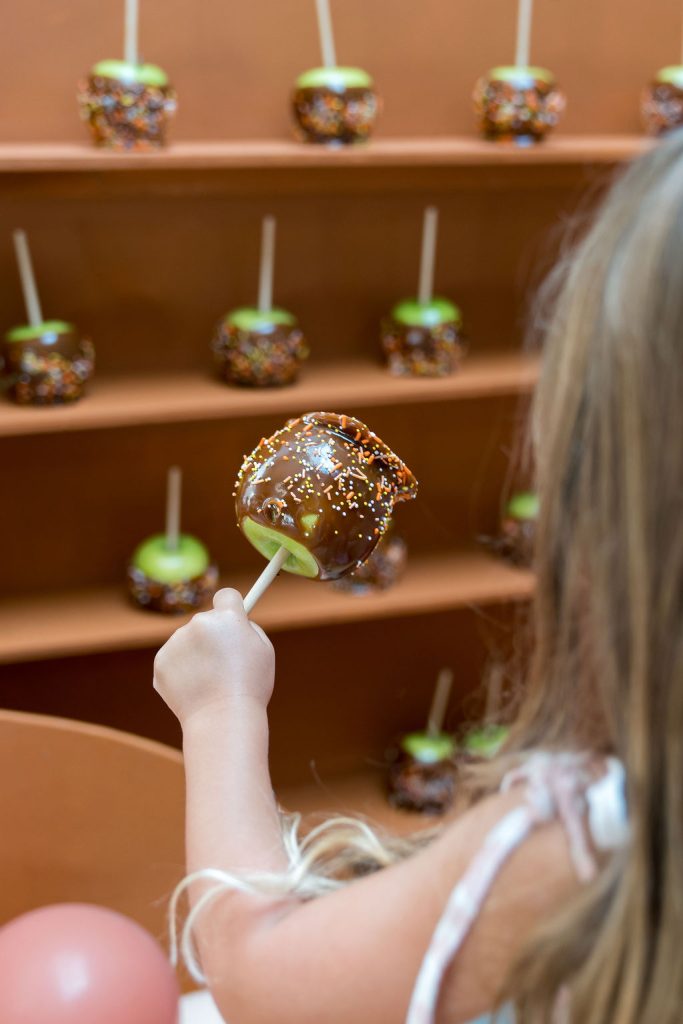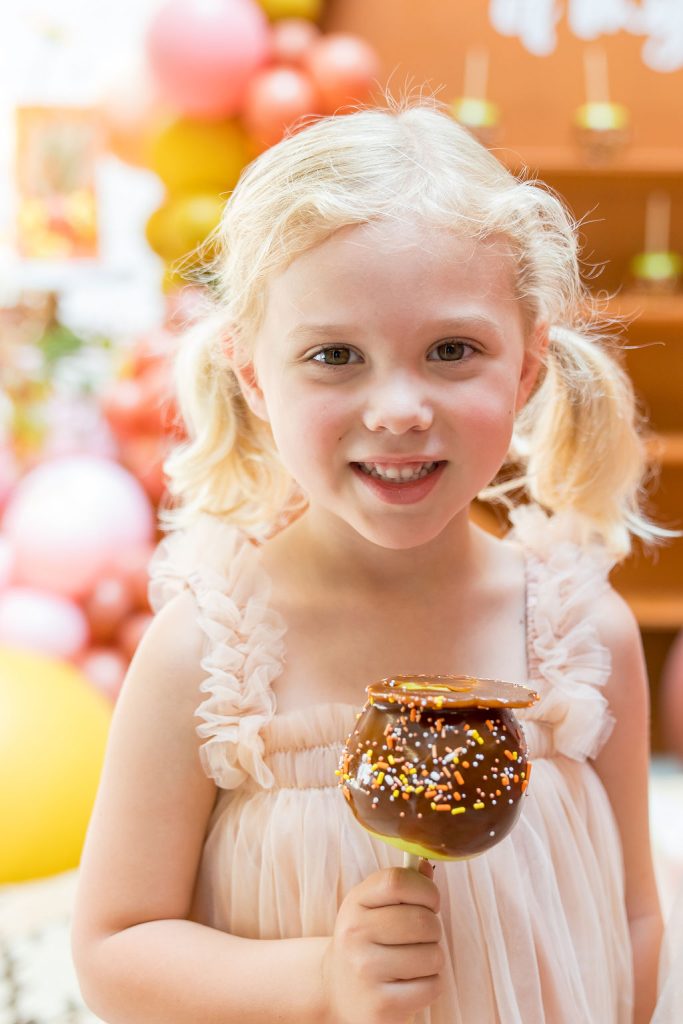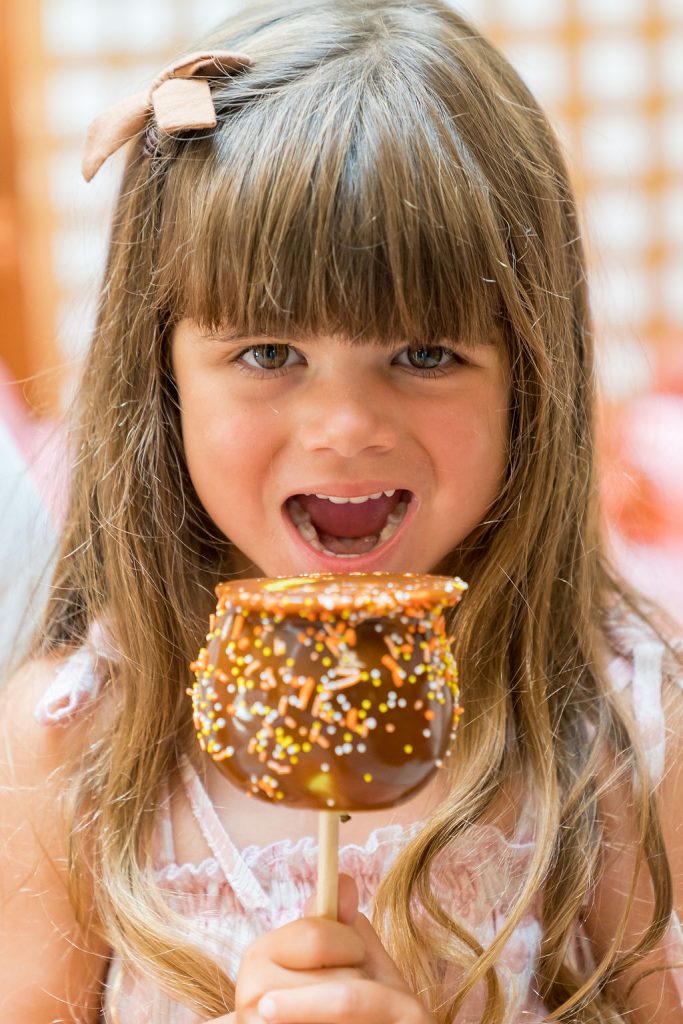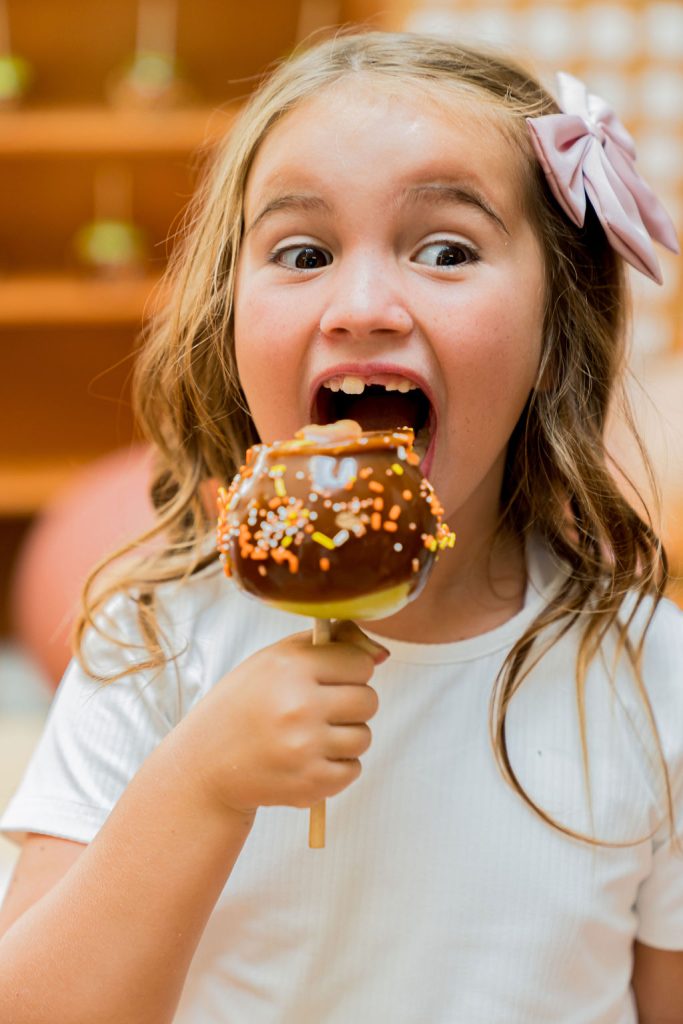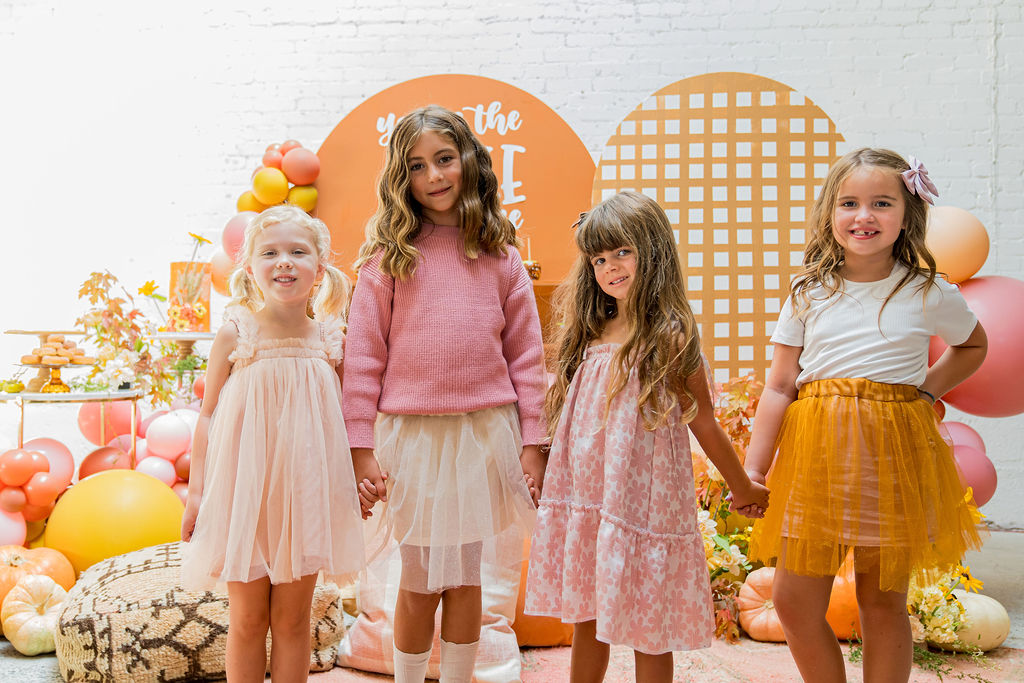 And that's a wrap, a tasty one at that! Loving all of the gatherings happening right now, I hope you are hanging out with your loved ones as well! More inspo to come, as always! In the meantime, shop this post below!
xx
Jacquelyn