Do you hear that?!?! It's the sweet sounds of Summer! The kids are officially on Summer break! This time of the year marks a lot of backyard gatherings, and it's the perfect time to get your backyard dolled up for all those gatherings. One of the ways I like to do that is by creating some succulent bowls to dress up the yard. I went with a rainbow look this time, and I love it. The colors are just so pretty! Gather up your favorite succulents, and let's get to it! I like to get my succulents on Etsy from Queen of Succulents. She is based out of Santa Cruz and has the prettiest selection!

Photos by Dayna Studios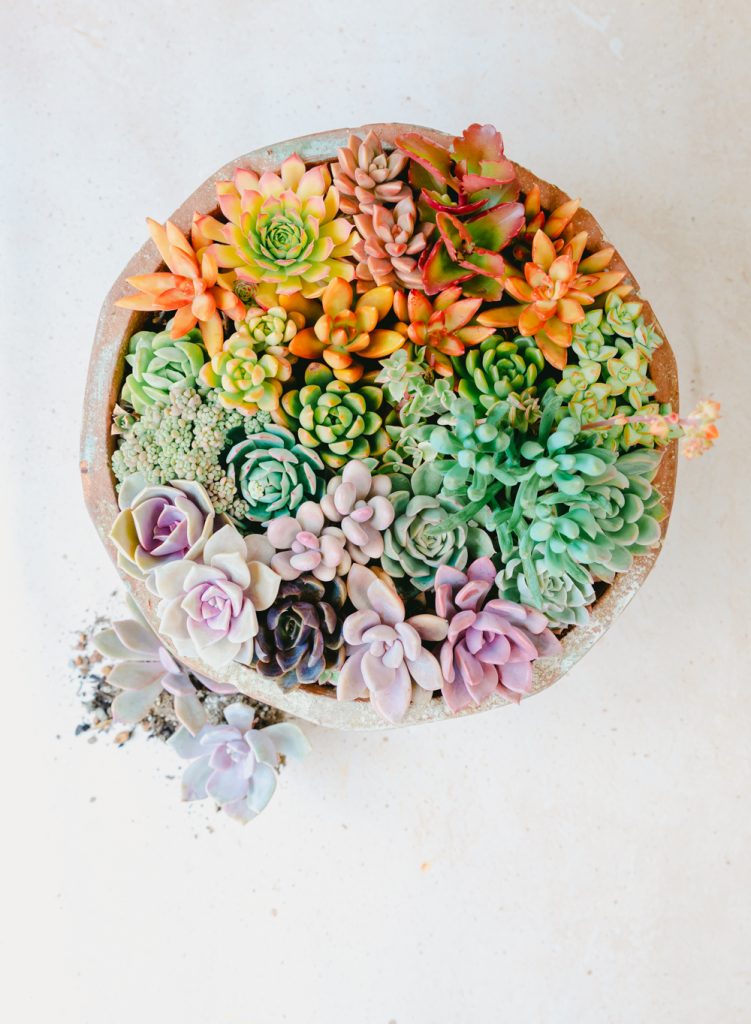 ---
RAINBOW SUCCULENT BOWL

S U P P L I E S
Cacti Soil
Rocks
Succulents
Brushes
---
I N S T R U C T I O N S
STEP ONE
Add a base layer of rocks to the bottom of your bowl. The stones help with water drainage. You don't want your succulents sitting in wet soil; it will cause them to go brown and get soggy.
STEP TWO
Cover your layer of rocks with cacti soil. Keep in mind not to fill to the top. Then start thinking about how you are going to place your succulents. Since we are doing a rainbow look, I like to lay my succulents out in a rainbow pattern before putting them in.
STEP THREE
Let's pot those pretty ladies! Dig a small hole in your soil for each plant and put the succulents in. Add a second layer of soil to anchor the succulents into place.
STEP FOUR
Once all your succulents are planted, take a brush and brush off any soil that got on the succulents. Then you are all set! Water, and enjoy these beauties and all their pretty colors! I like to do a good drench of water once a week.
---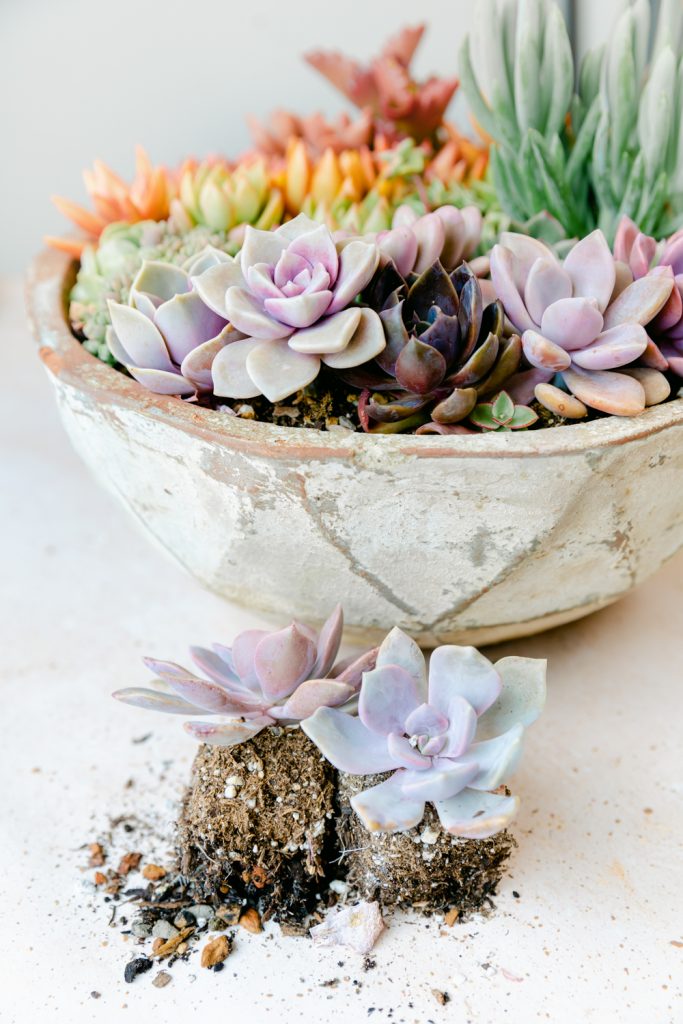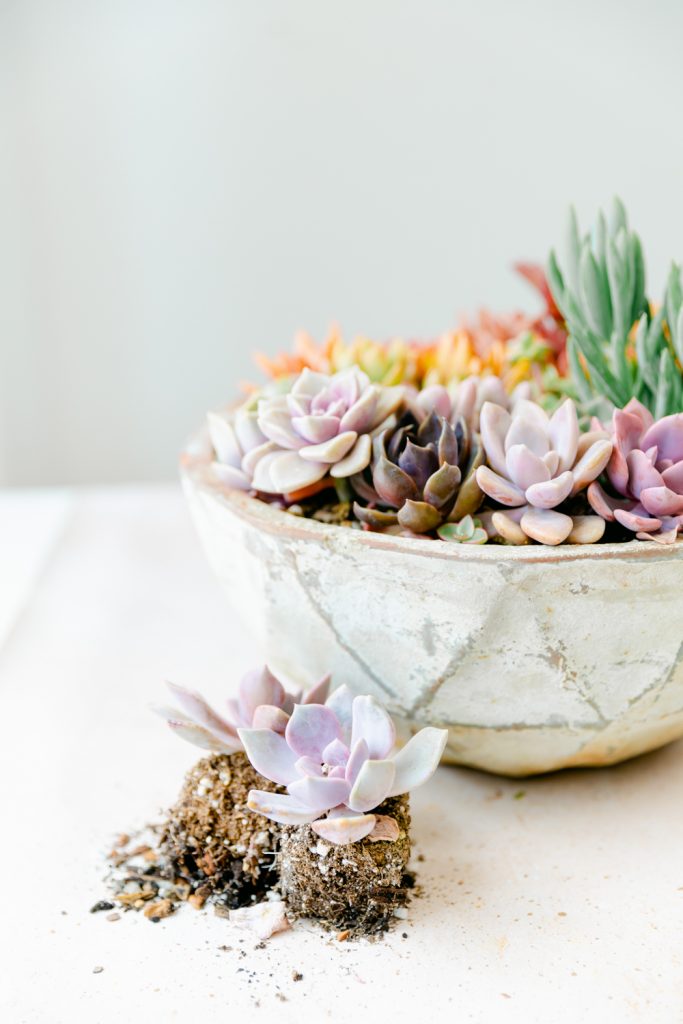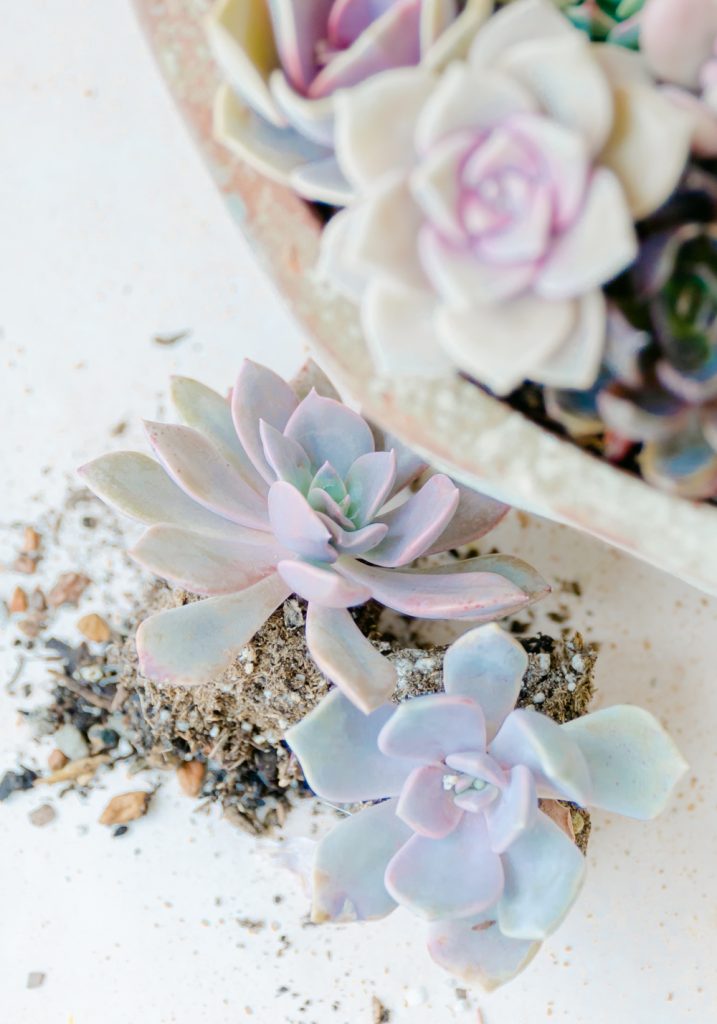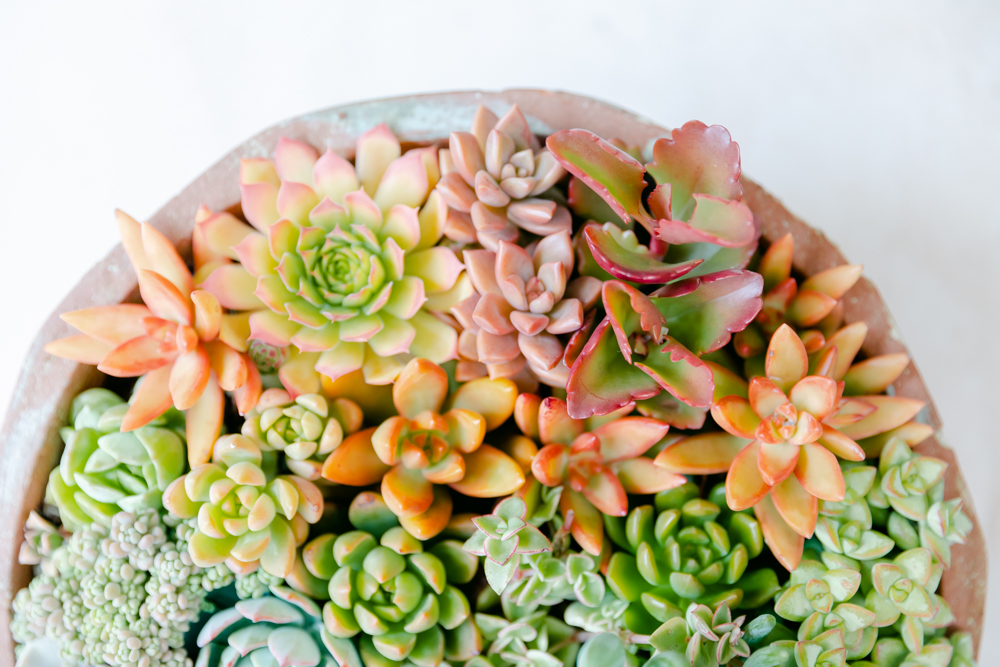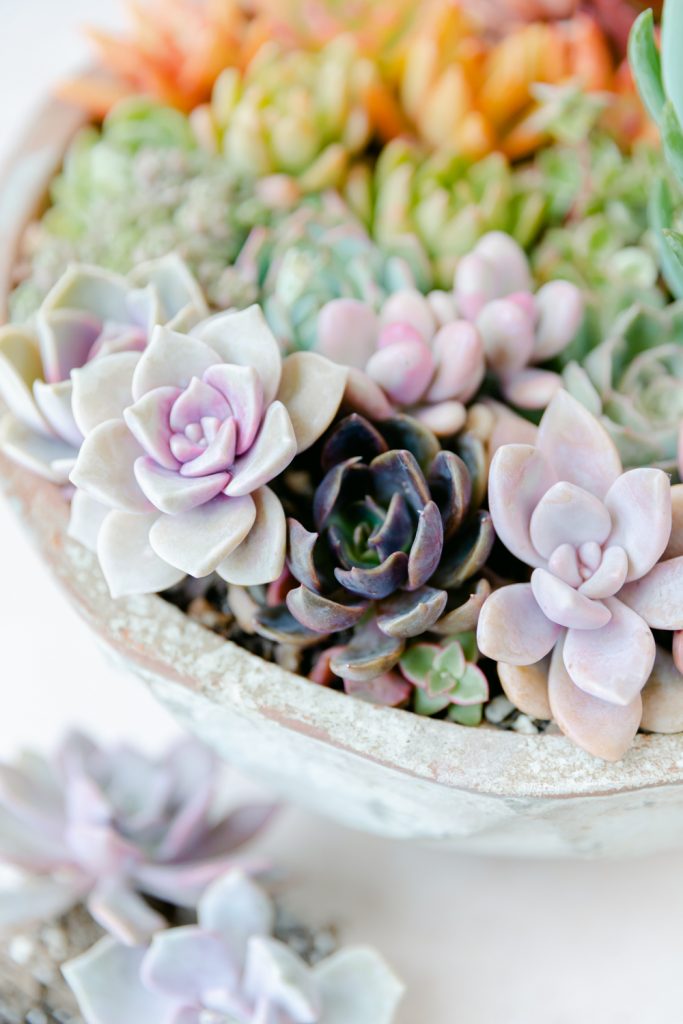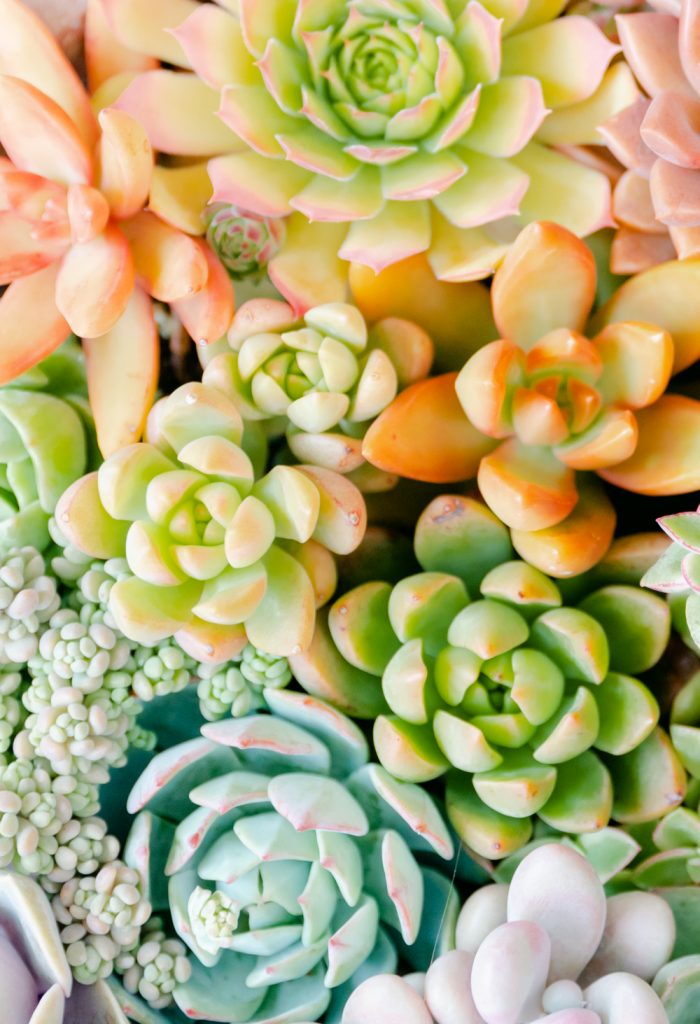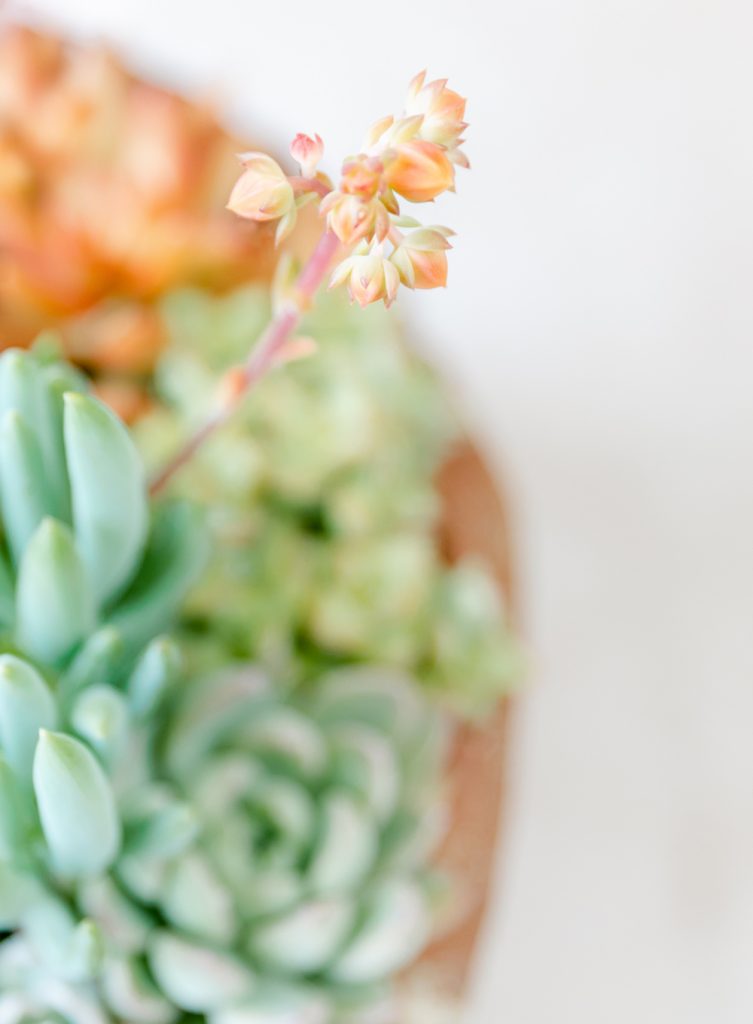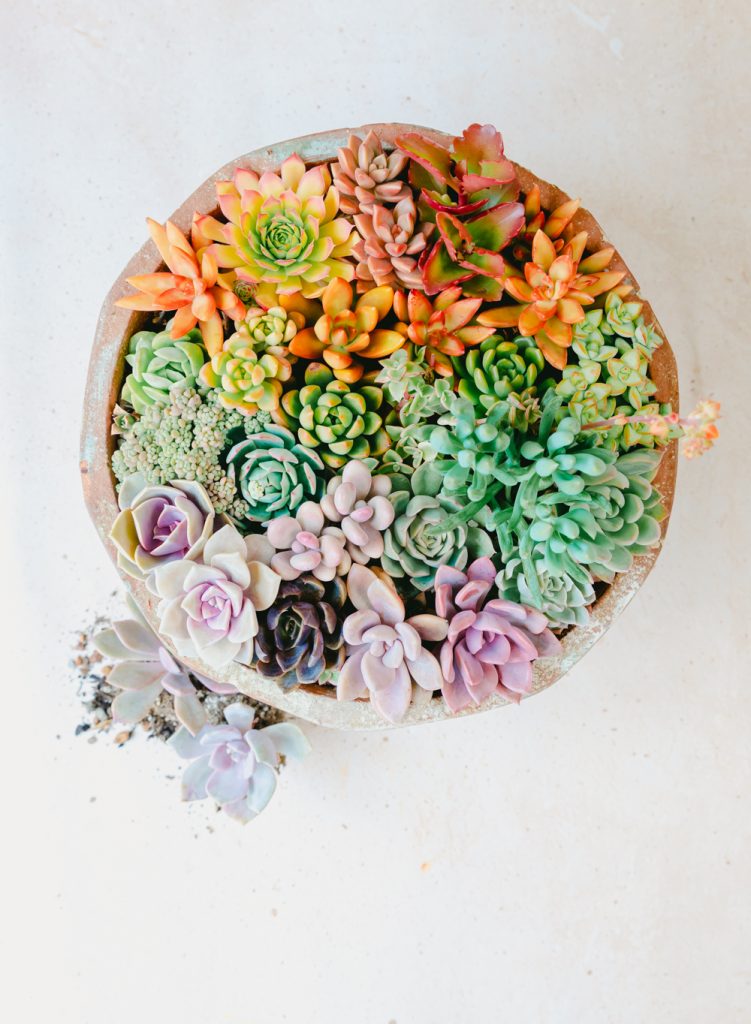 B E I J O S  C R A F T C L O S E T

xx
Abby