Well, I've got something that will put a smile on your face today! It's our adorable Smiley Face party! It's all about being happy and having fun, just what we want for our kiddos, right?! This one is all things colorful, cute, and a little nod to the 90's or 70's – because everything that's old is new again… Did I just say old?! Because I was alive in the 90's, haha… But seriously this one is way too cute and I have been so excited to share it with you all! It's also featured on 100LayerCake today! Get ready for the sweetest photos by Gabriela Gandara and the best inspiration!!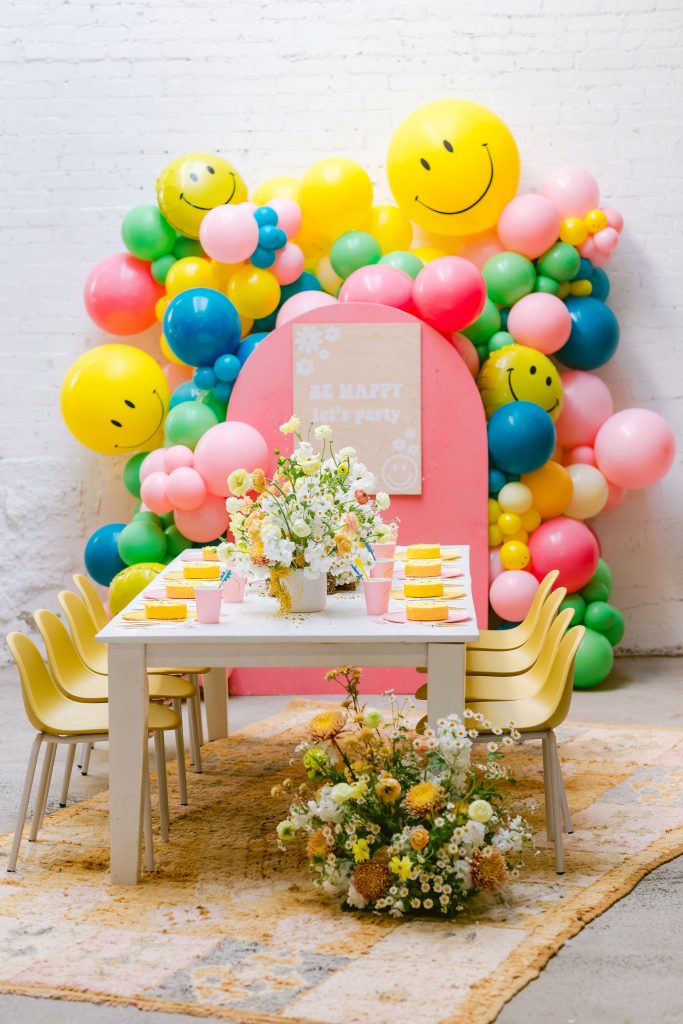 Happy Invite for a Happy Party!!! Poppy Jack Shop created this cutie and I love her nod to the "Have a Nice Day" phenomenon that we all know. Adding in adorable details like happy face balloons, Daydream Republic sunnies, Lulu Flora Happy Face piñatas, and of course more Poppy Jack Shop details really makes these flat lays shine. All styled so perfectly by Gabriela on a Chasing Stone mat.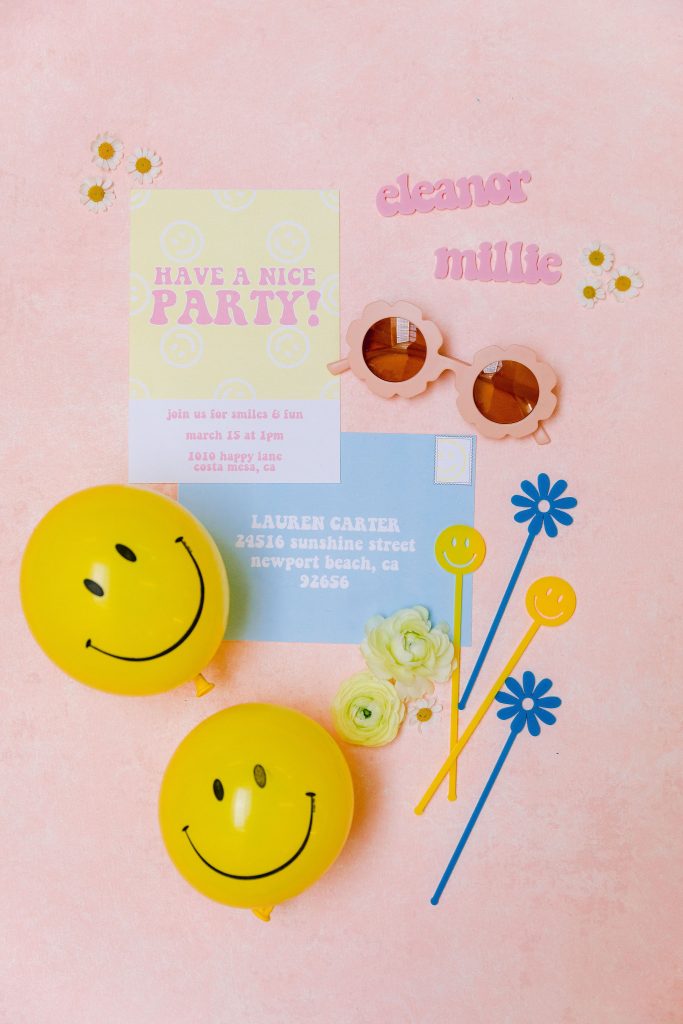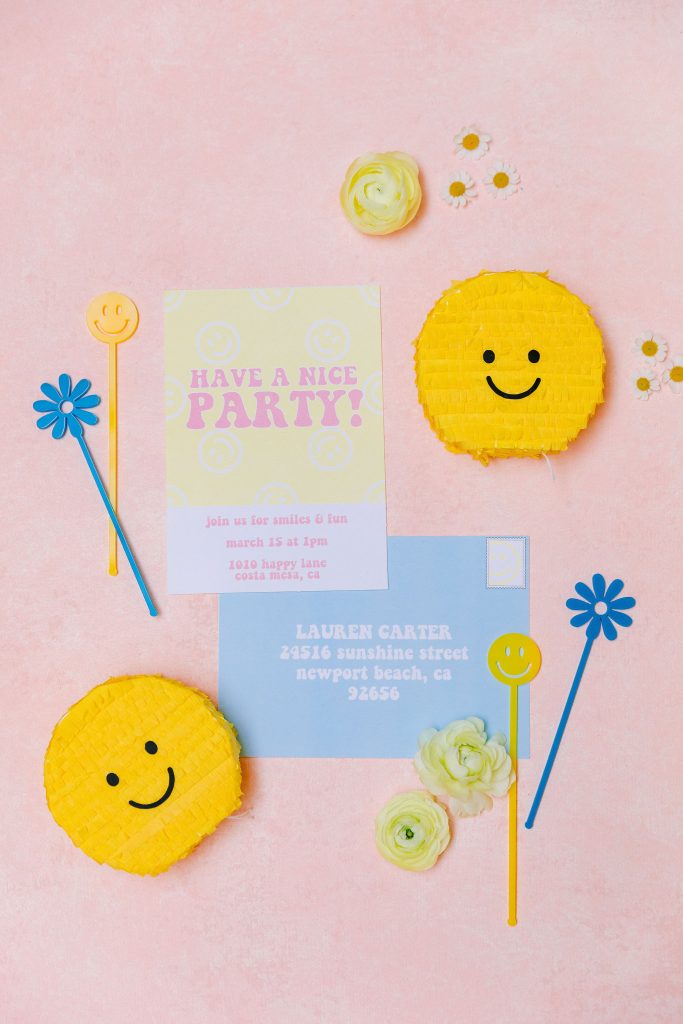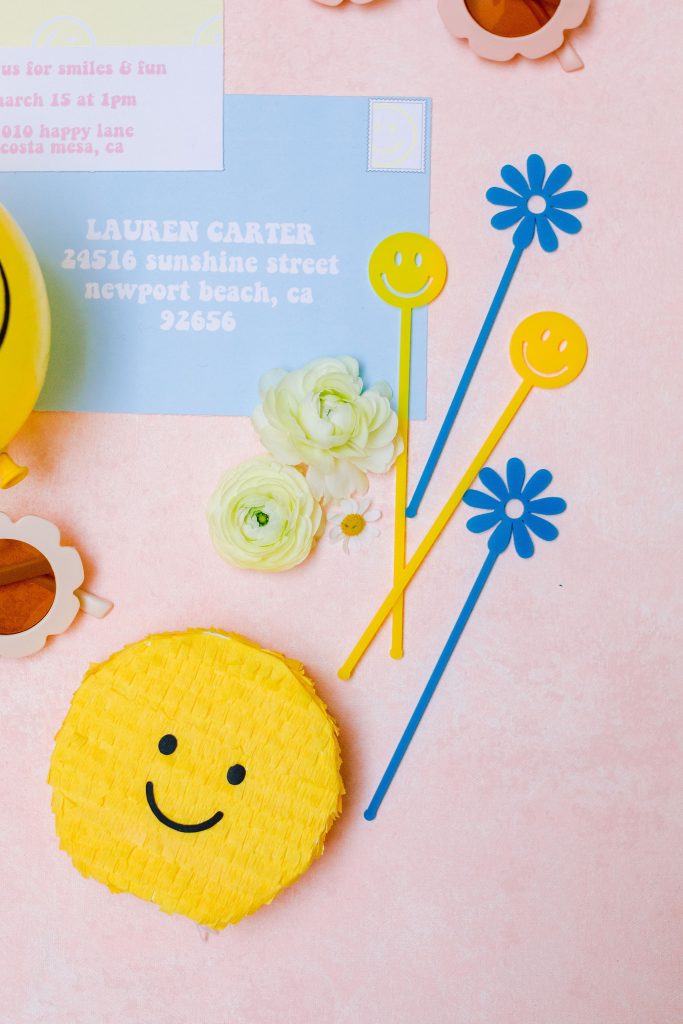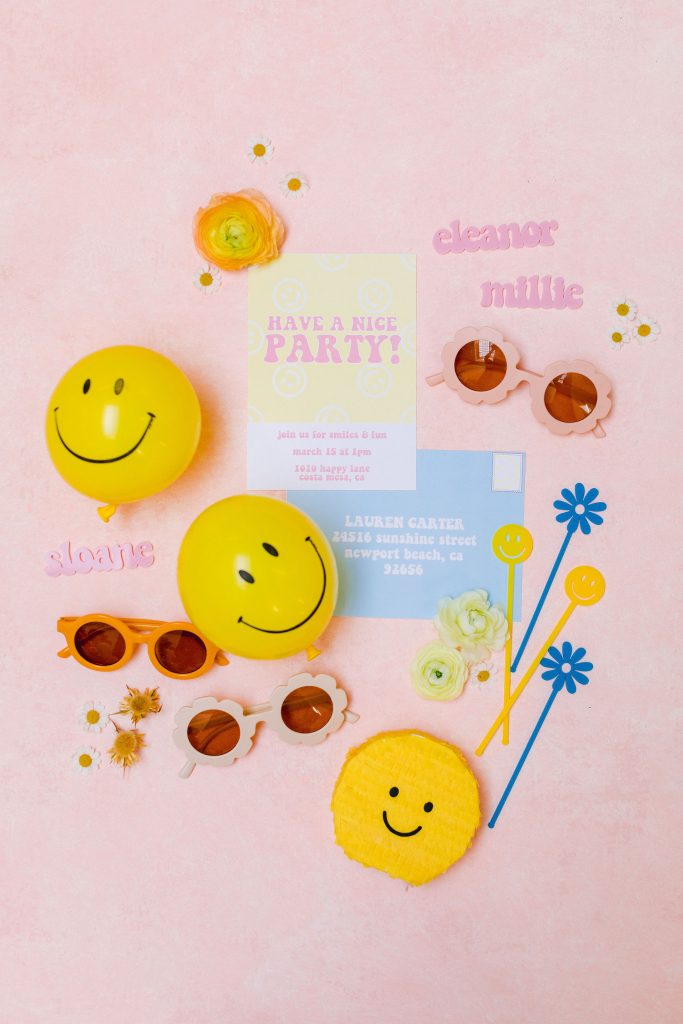 Let's check out the party set up!!! First of all – LOVE the color scheme here, it's just so HAPPY! We used these adorable yellow chairs from Sweet Salvage Rentals along with the table and rug. These new chairs are so adorable, I love them! Our backdrop is of course by my girl at The Pop Shop. She added all of those amazing balloons and I added a sign from Poppy Jack Shop with the perfect quote – Be Happy, Let's Party!!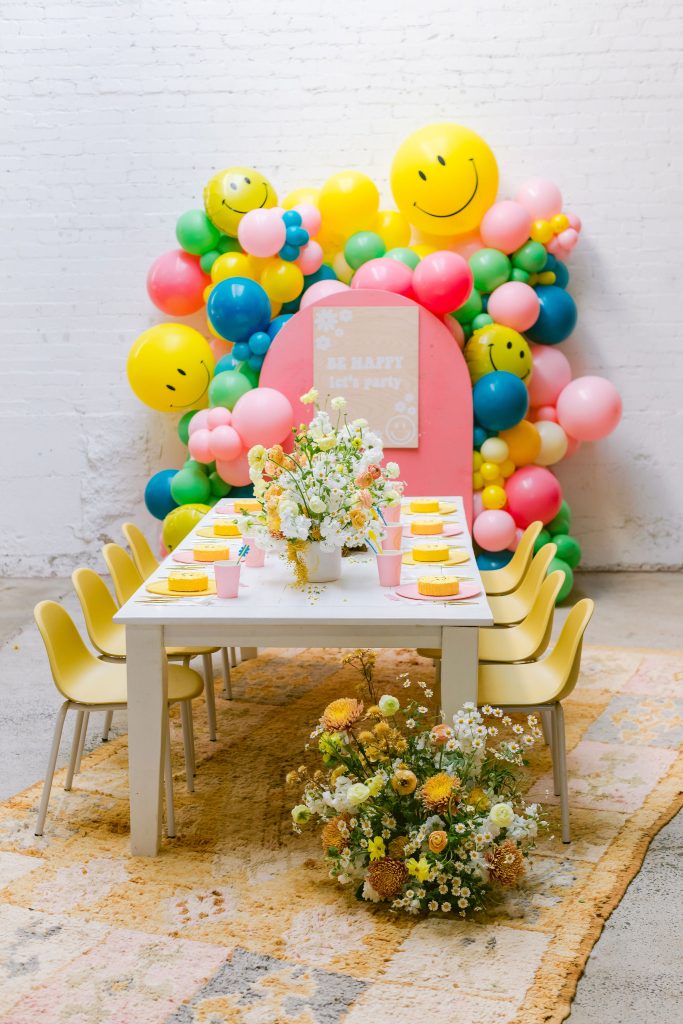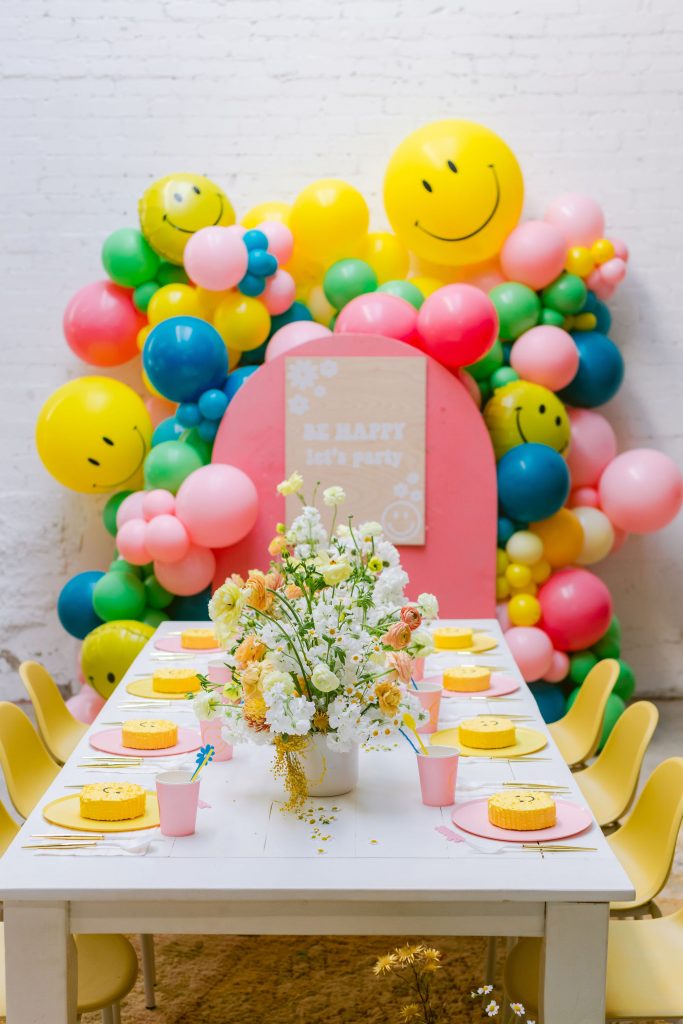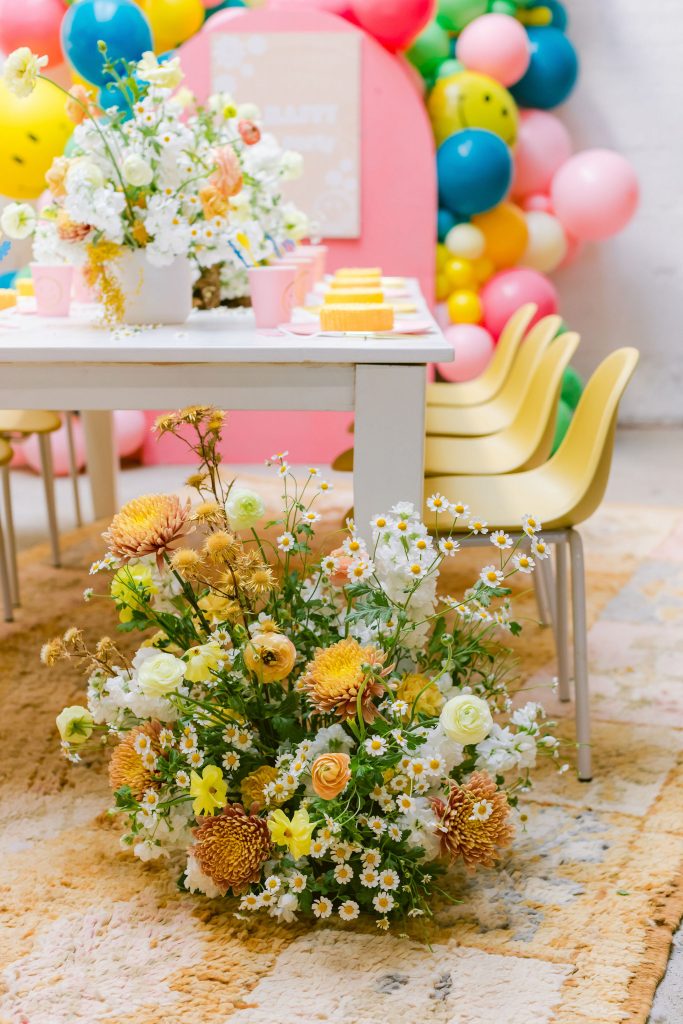 The table was set with lots of pink and yellow – one of my favorite color combinations!! The plates are by Oh Happy Day and the flatware is from Sophistiplate. Blush pink striped napkins from Daydream Society and Happy Face cups also from Oh Happy Day finished it off. But it wasn't complete without the extra details like a Lulu Flora mini piñata and Poppy Jack Shop place cards and stir sticks! All the little extras that make a Beijos party a Beijos party!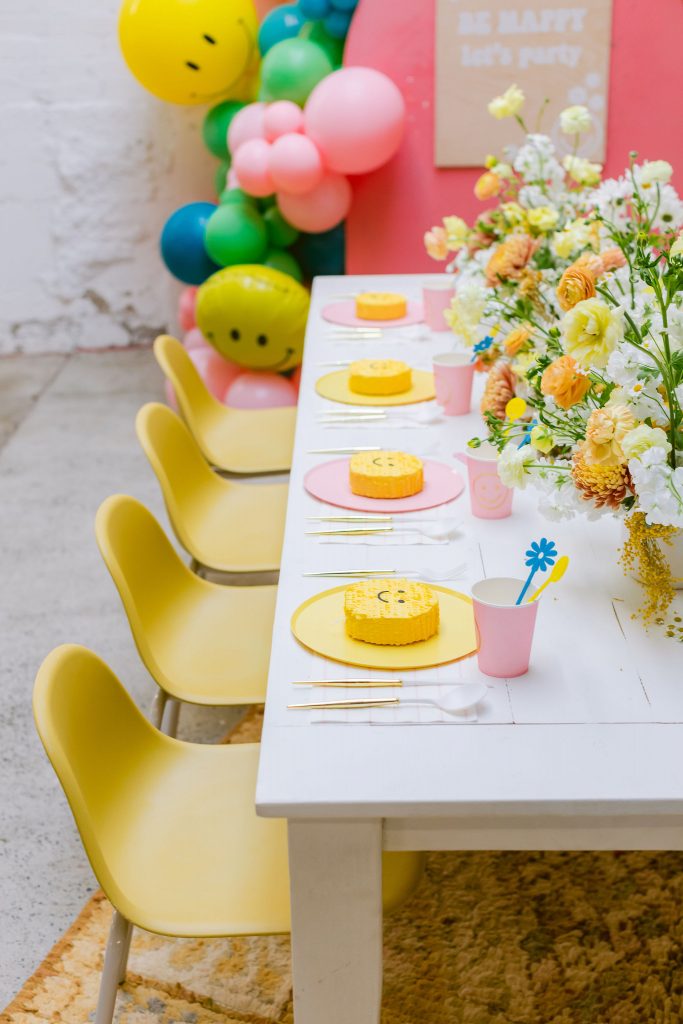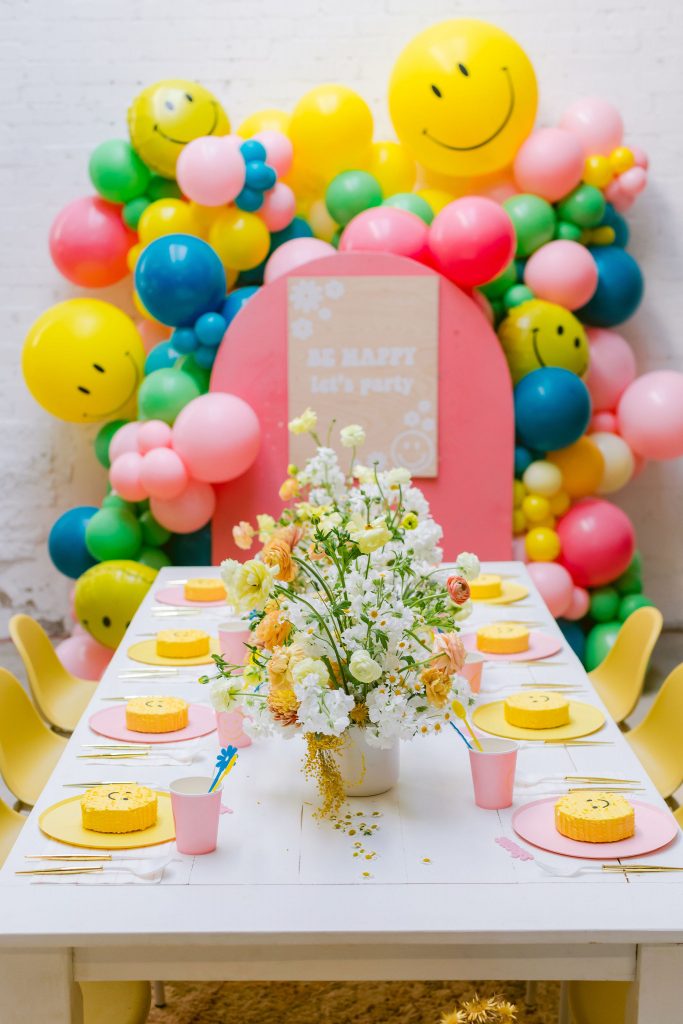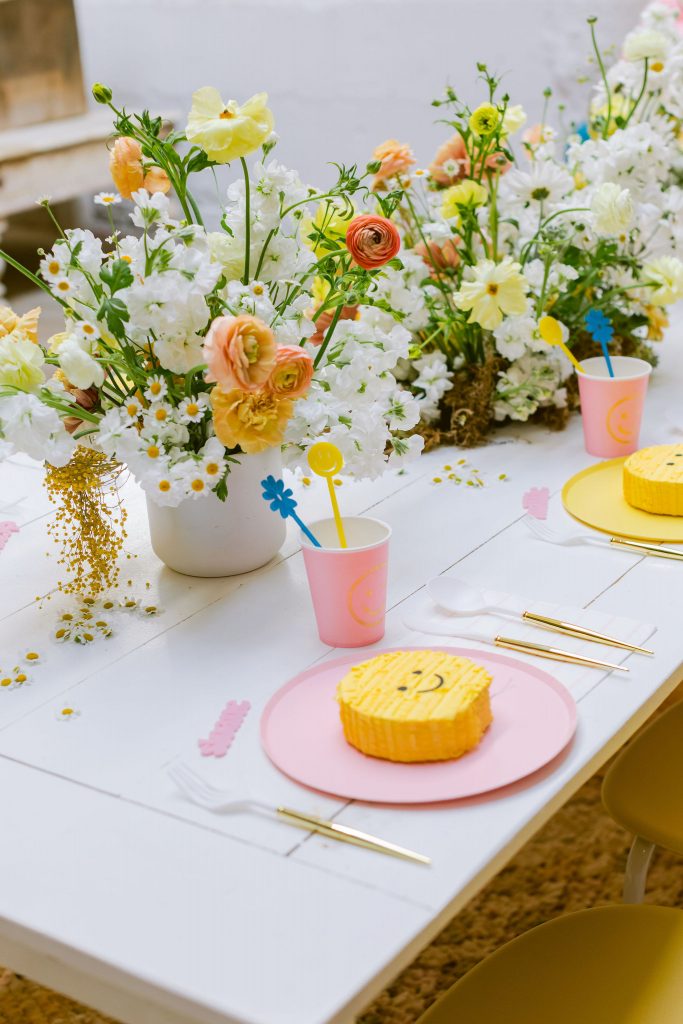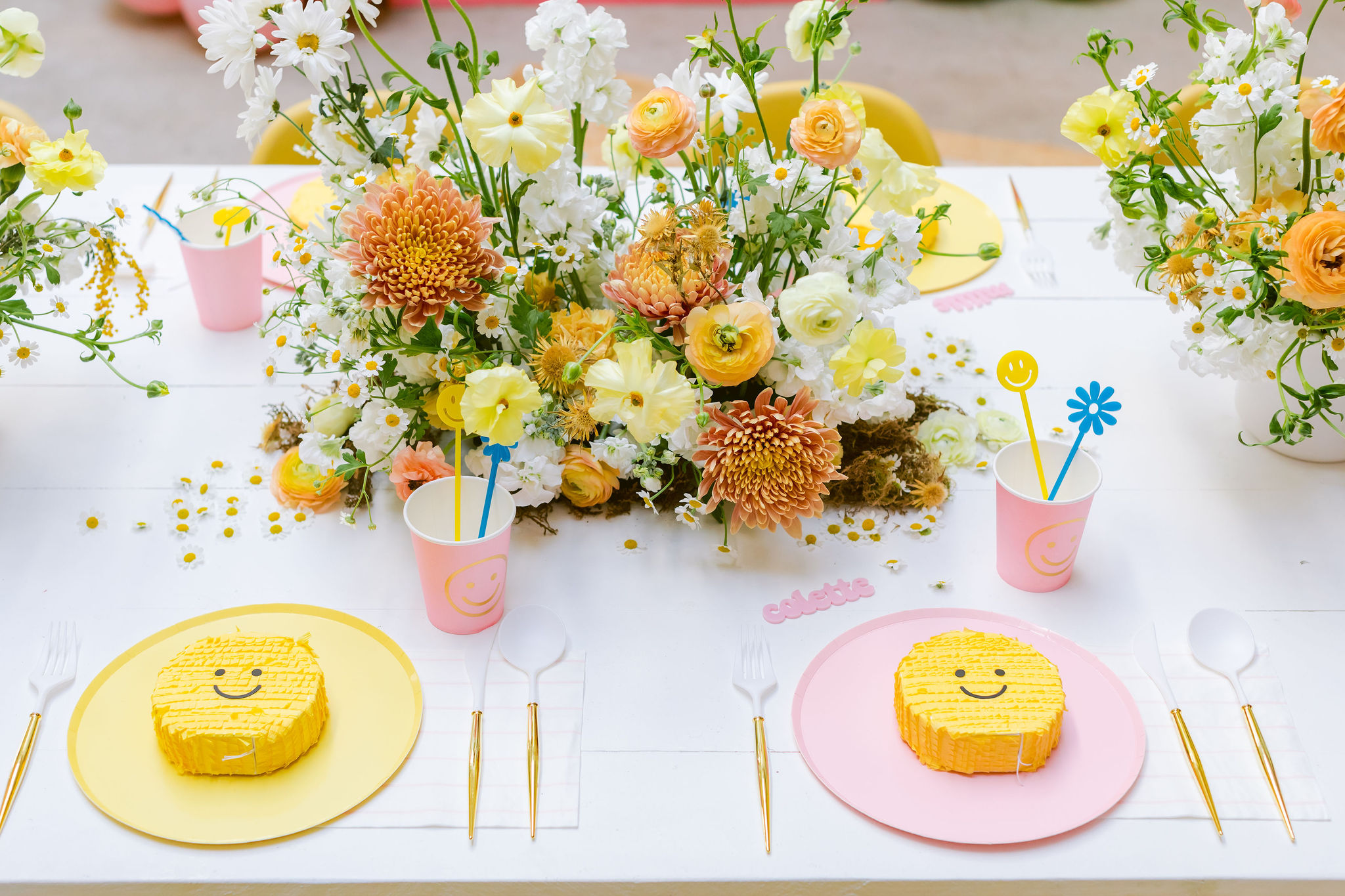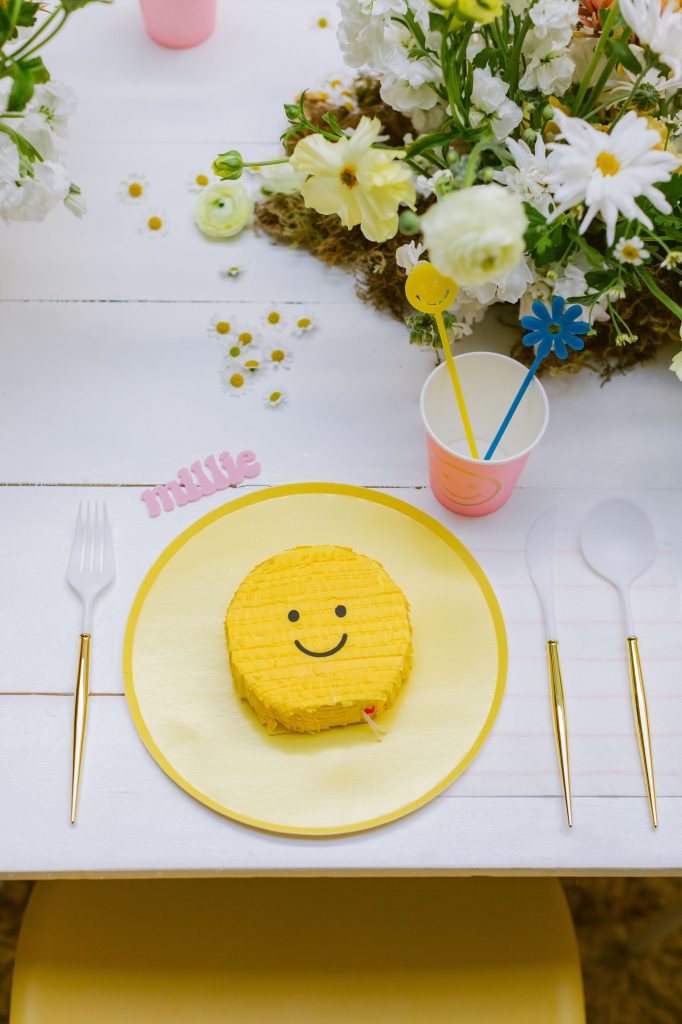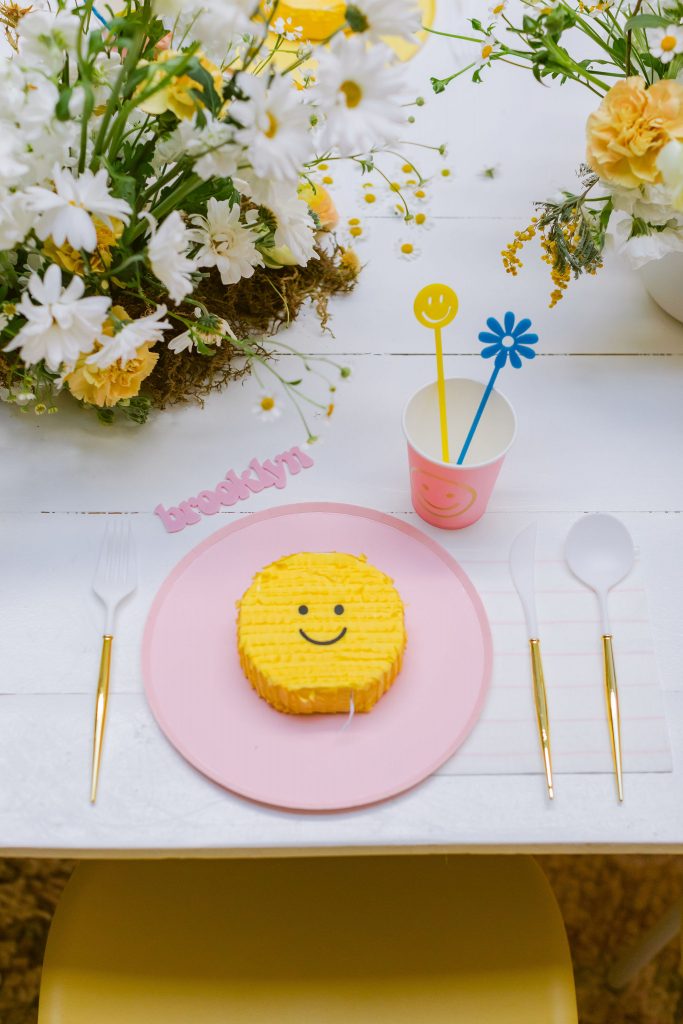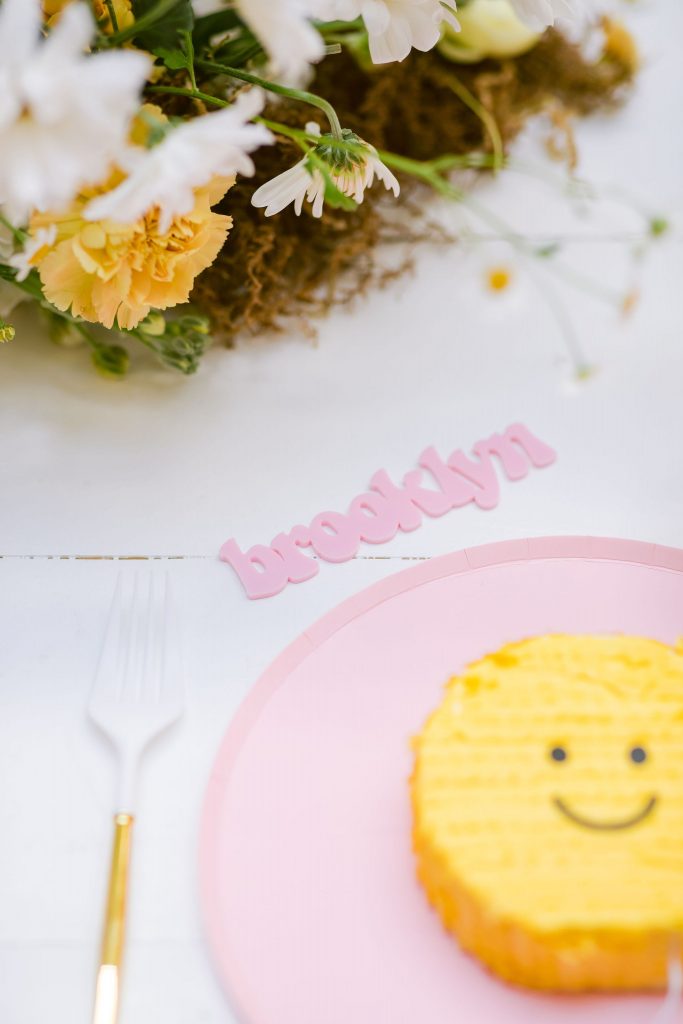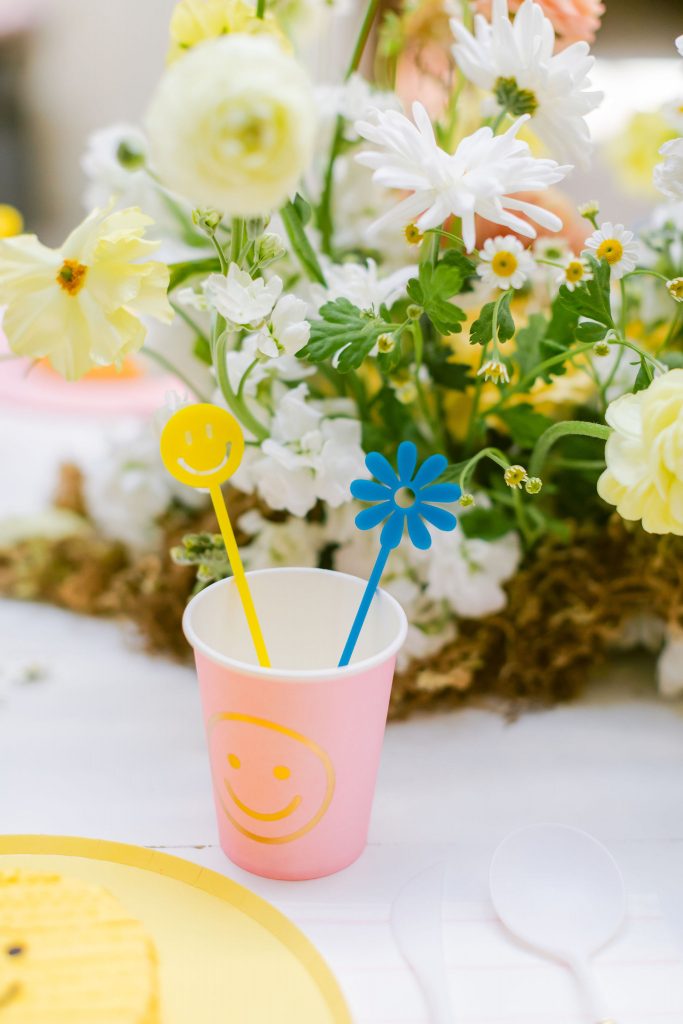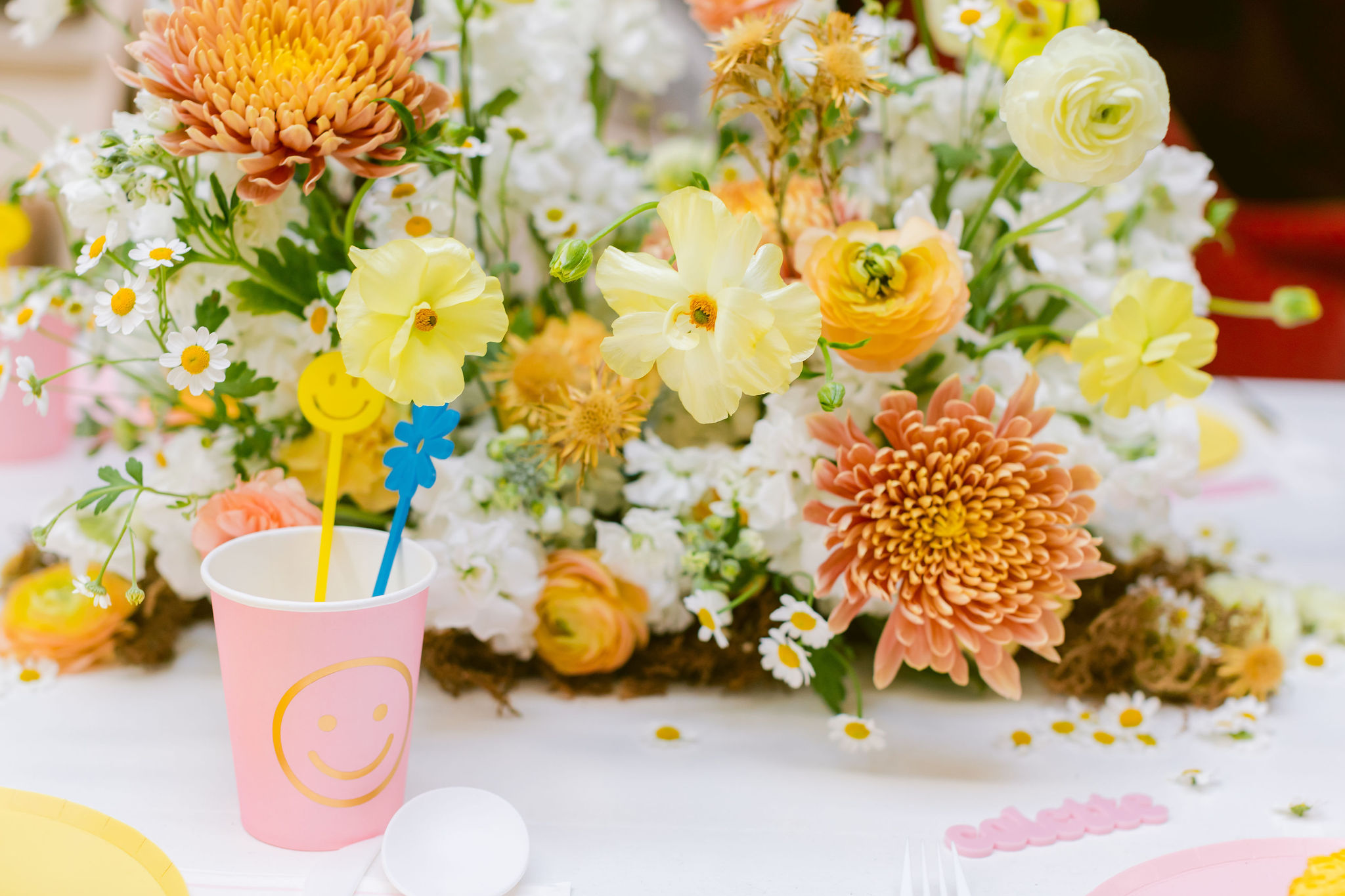 Did you notice the GORGEOUS floral arrangements for this one?! Earth & Grace always brings the pretty!! I love the chamomile and all of the yellow. It happens to be my favorite color. These flowers are just so happy and that's exactly what I wanted!!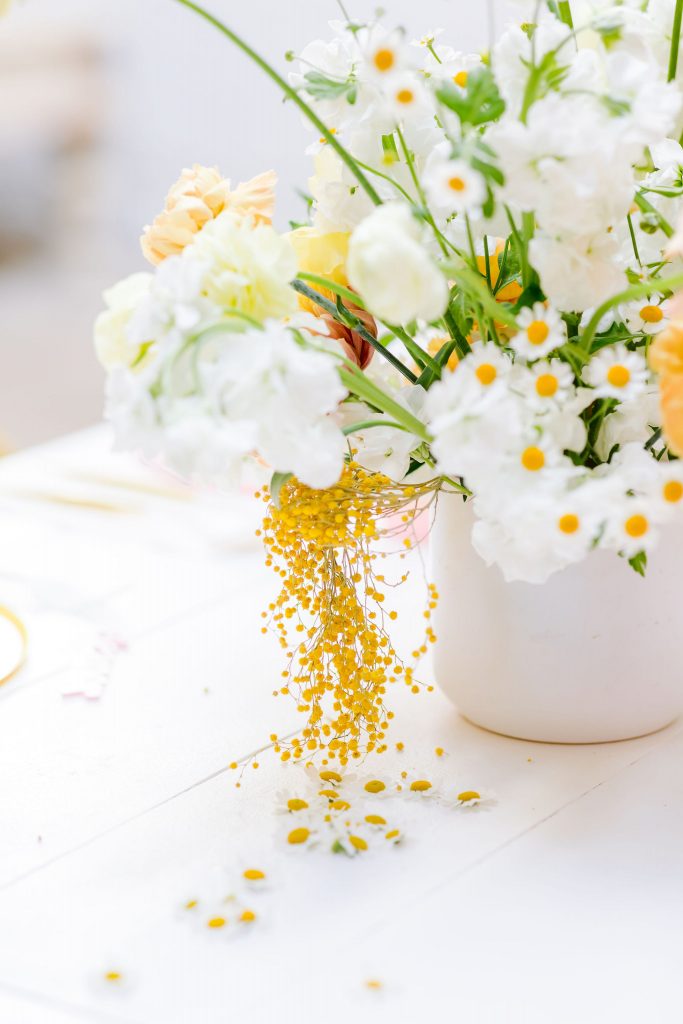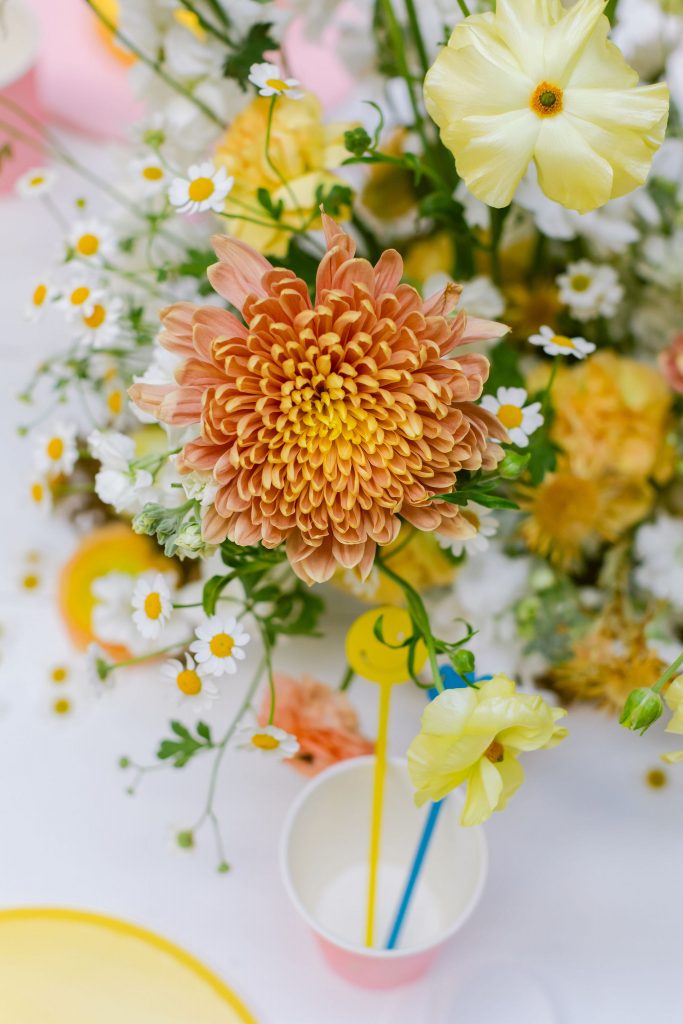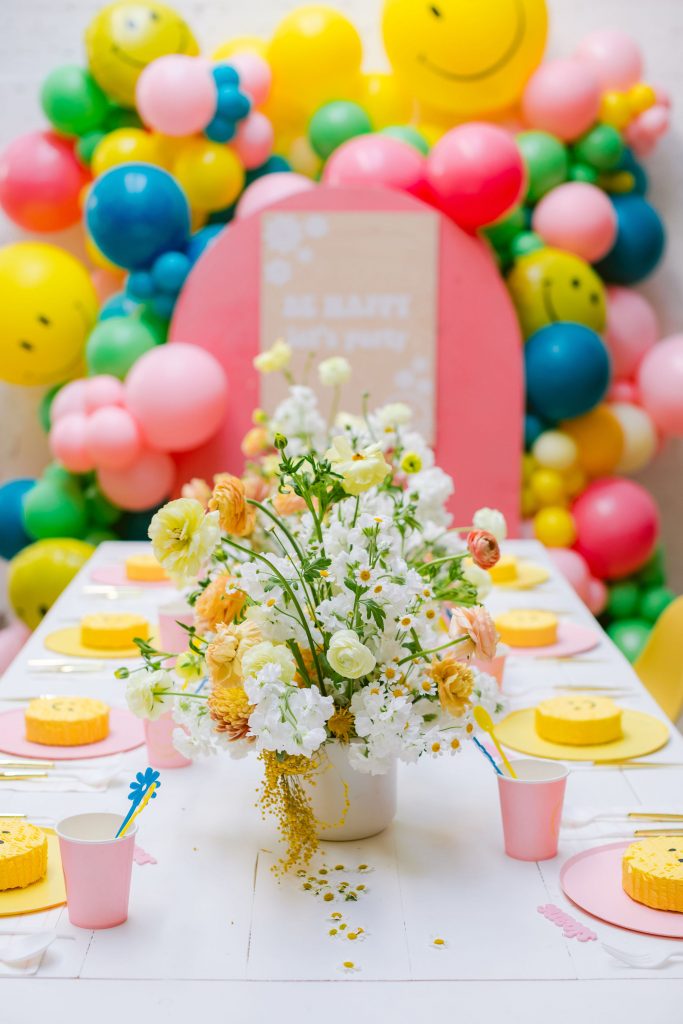 Just the HAPPIEST!!!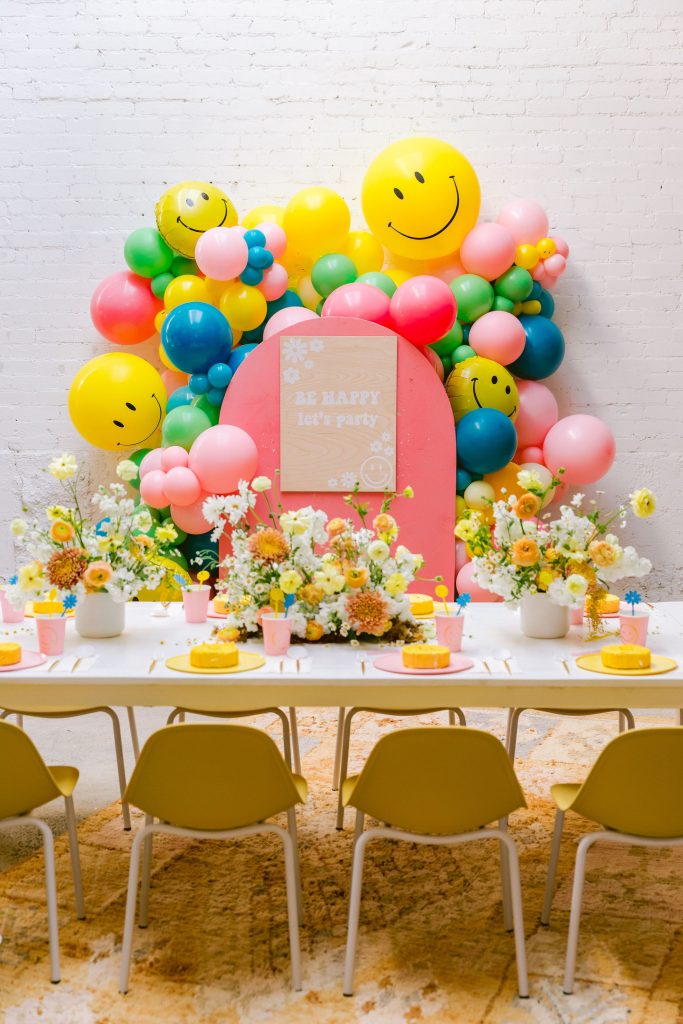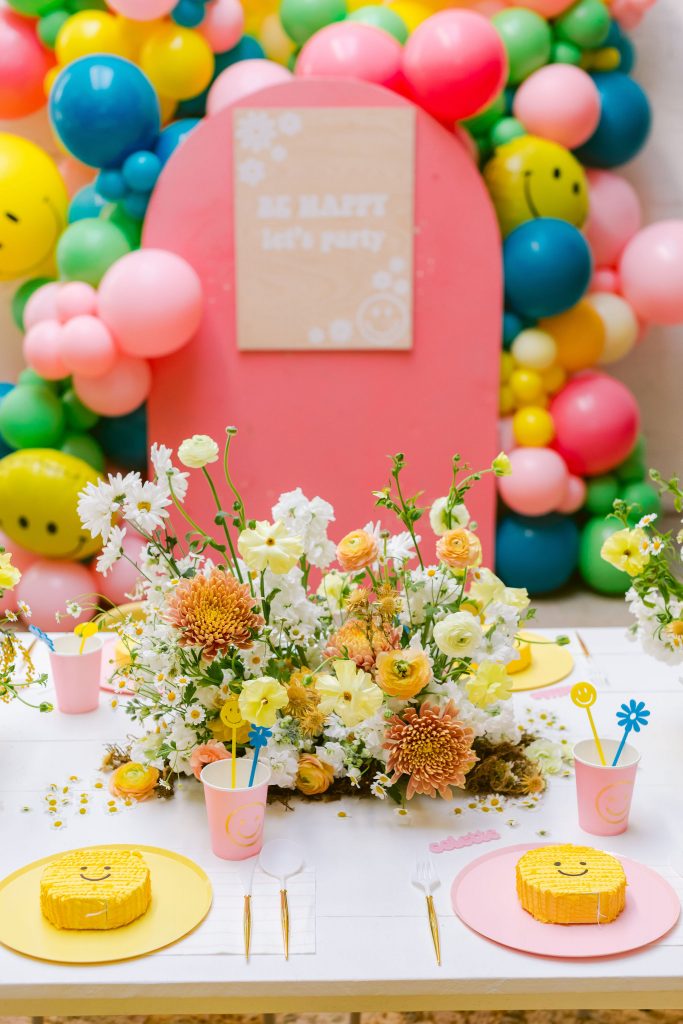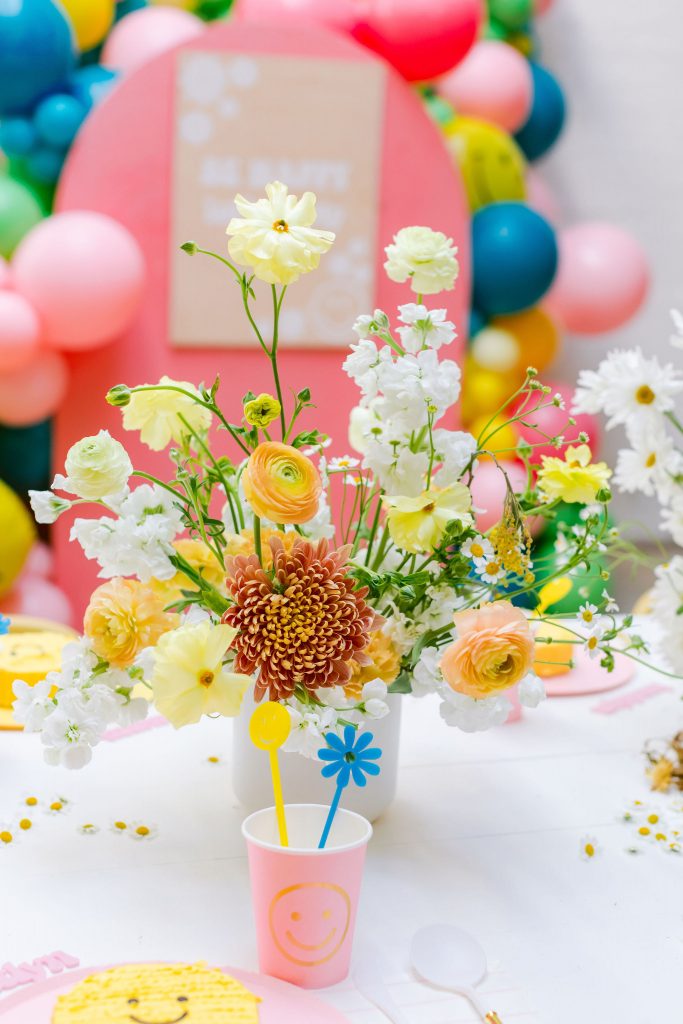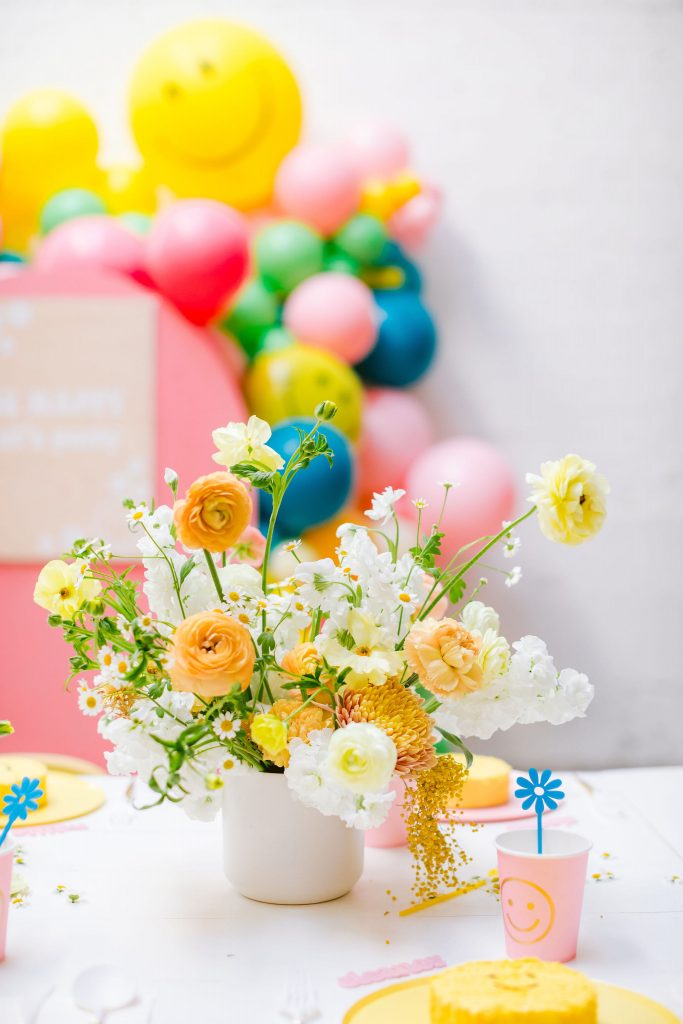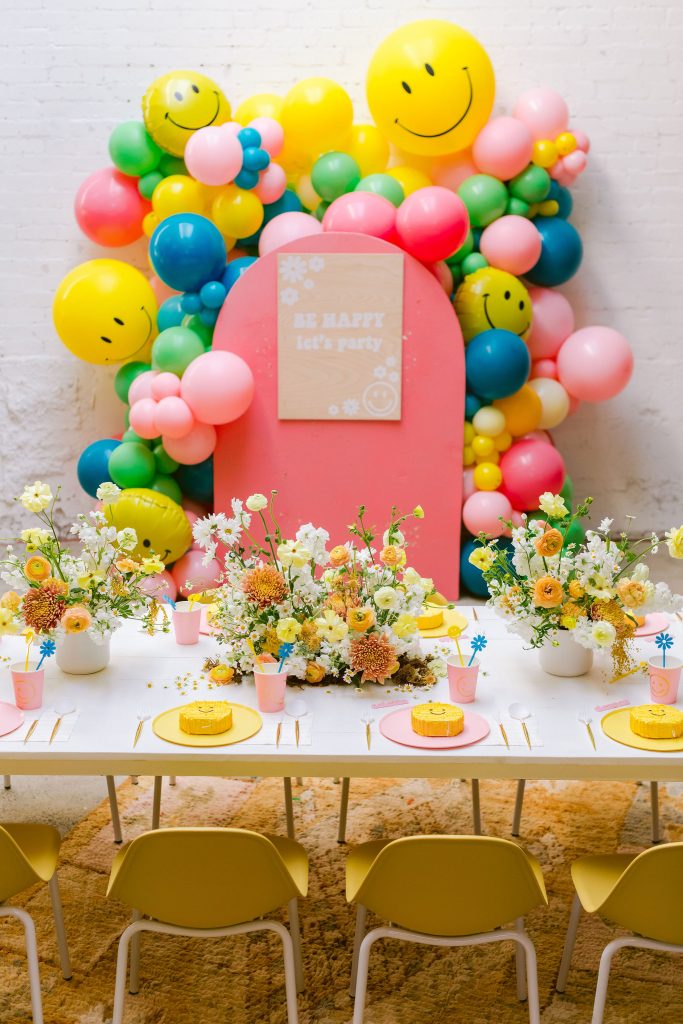 Time to add in these smiley little cuties!! These adorable little gals are decked out in Wild & Rae who has the happiest little outfits and accessorized with The Daydream Republic. Wait till you see how sweet they look!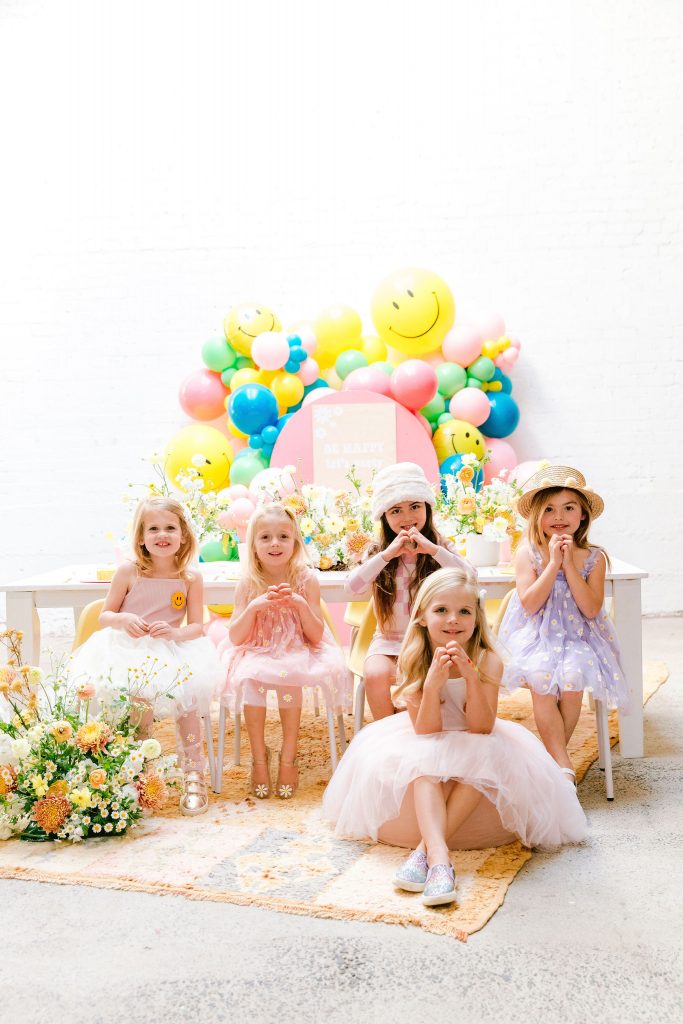 Can you even with this adorable 90's set and the bucket hat?! I'm obsessed with Miss Eleanor's outfit!!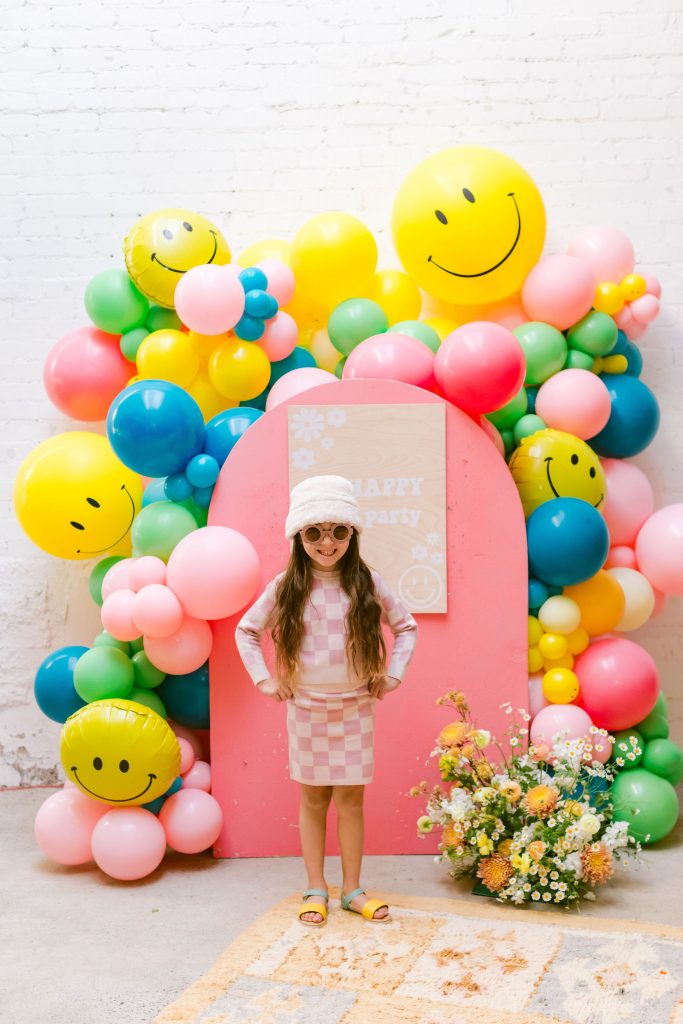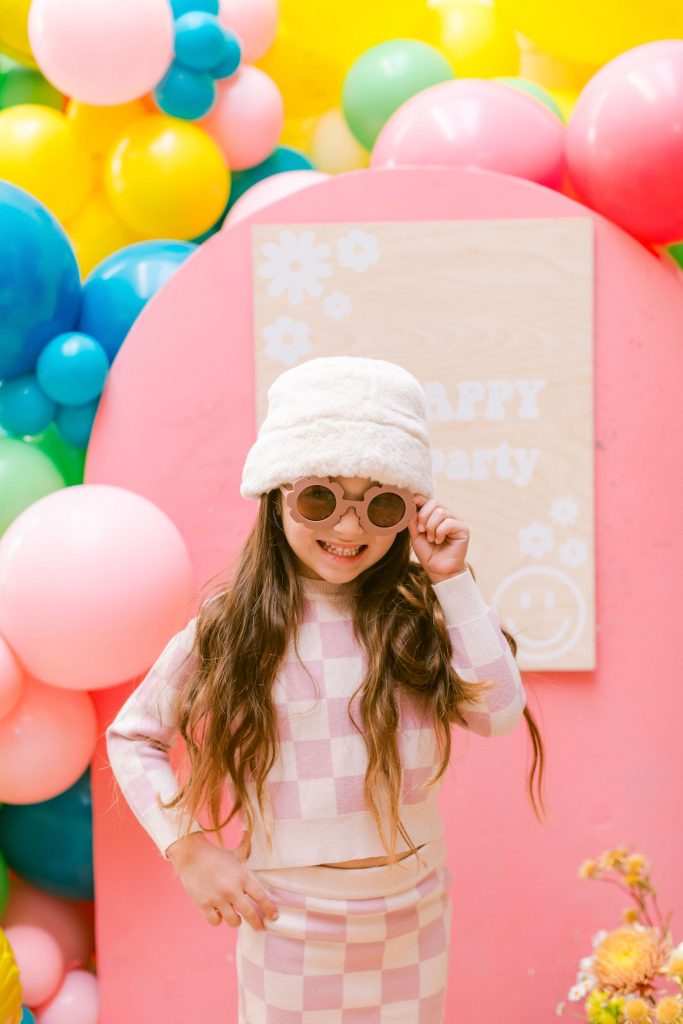 Millie looks so sweet in Wild & Rae's daisy dress – this dress could not be cuter!! Plus the straw hat and daisy sunnies just completes the look!! Adorable!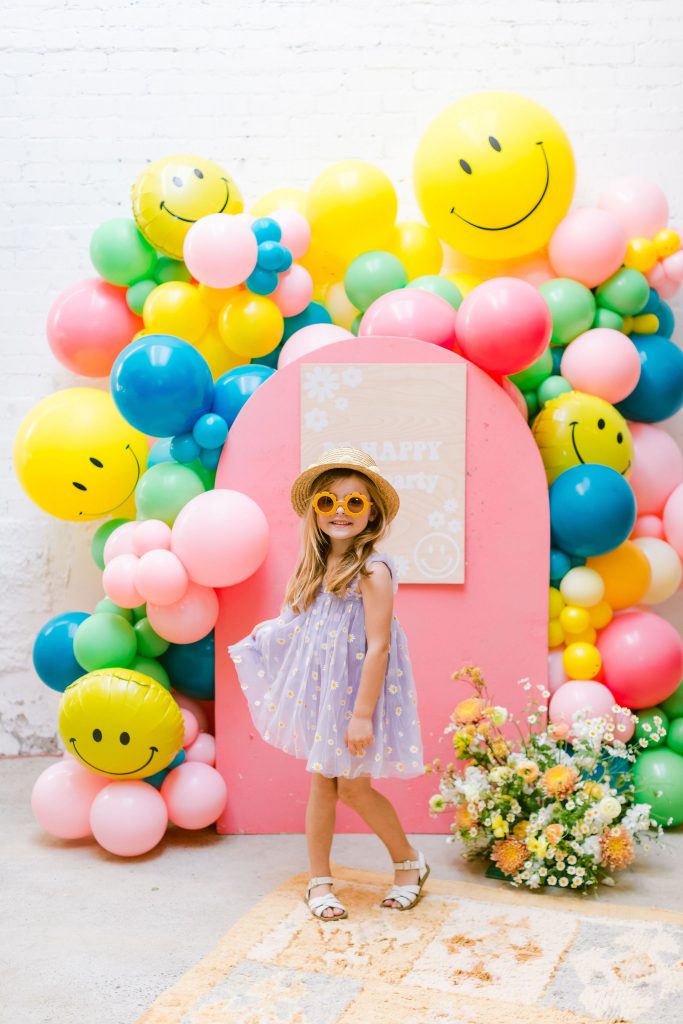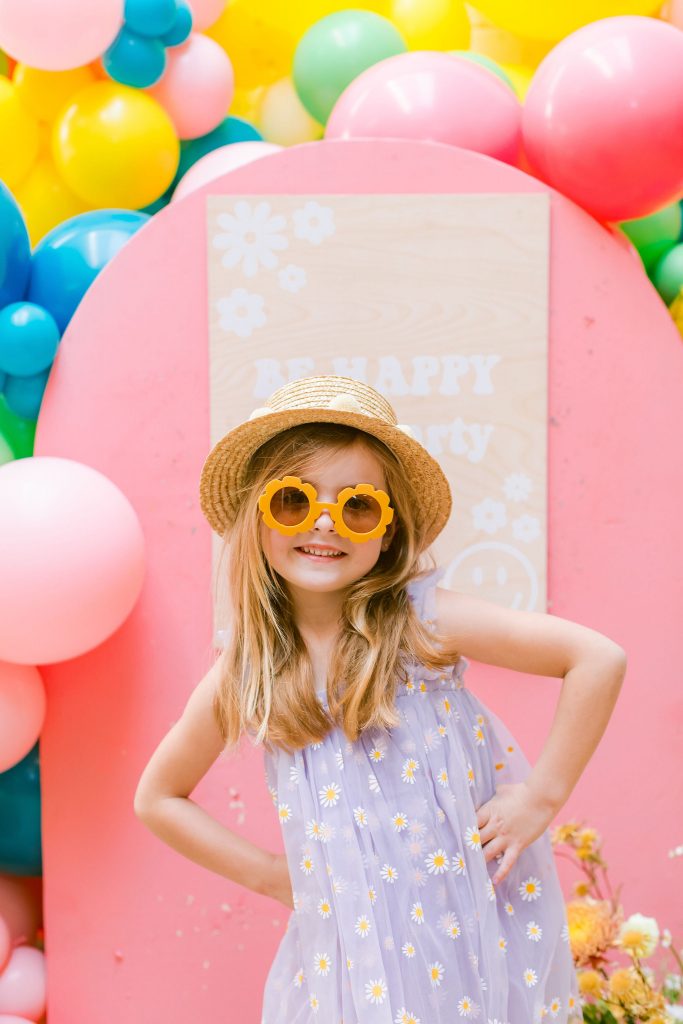 This patchwork jean jacket is EVERYTHING!!!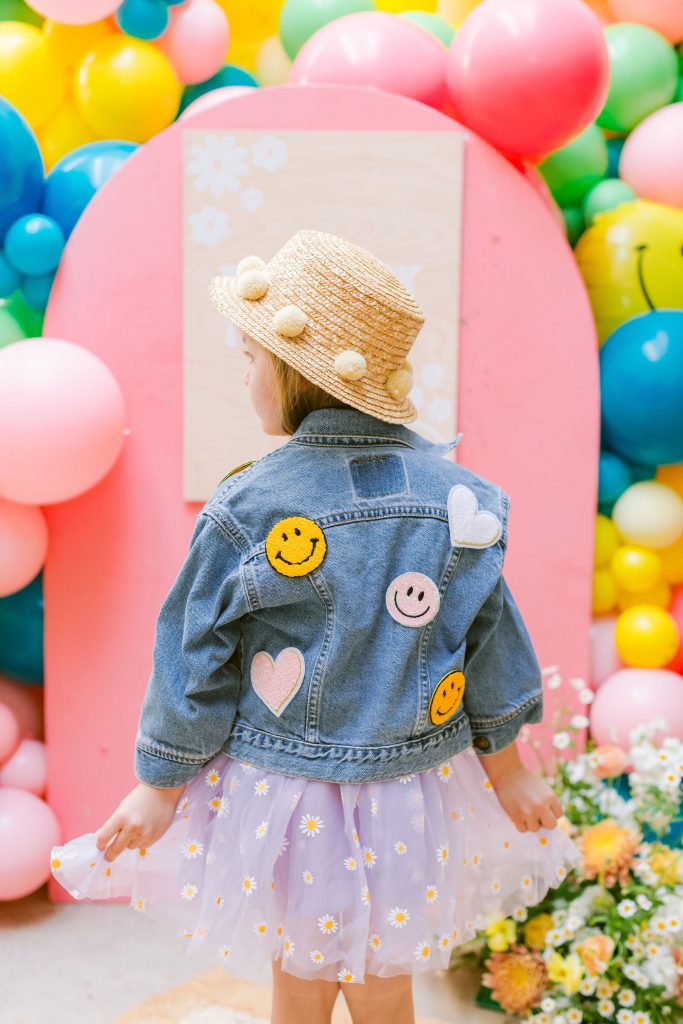 Another great dress from Wild & Rae on gorgeous Sloane! She's sporting all of the fuzzy smiley face pieces from clips to a hand bag and we are hear for it!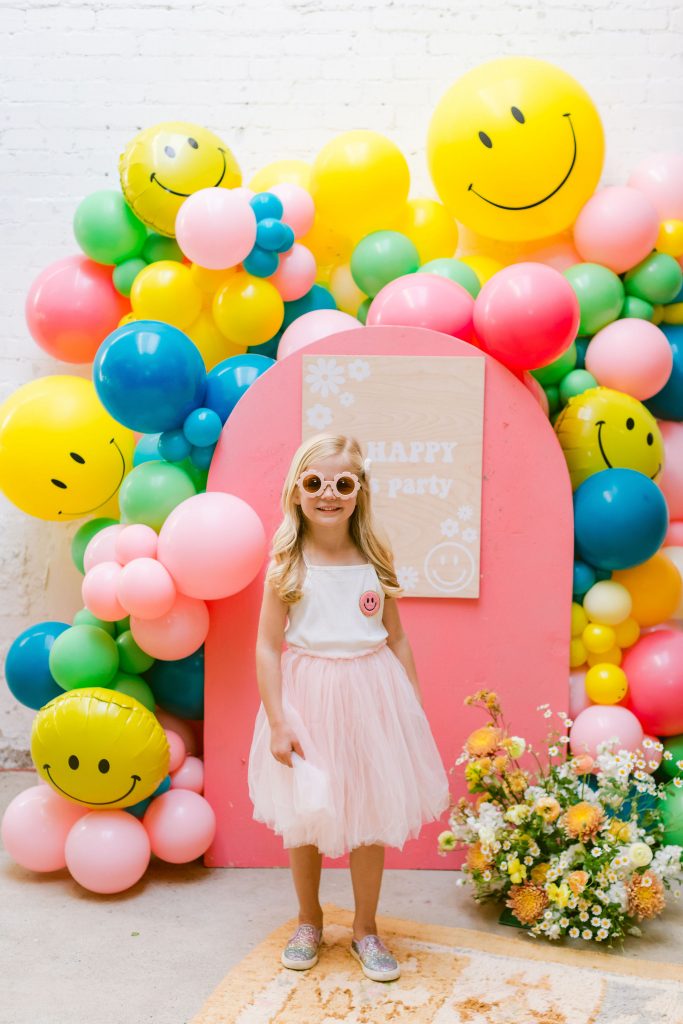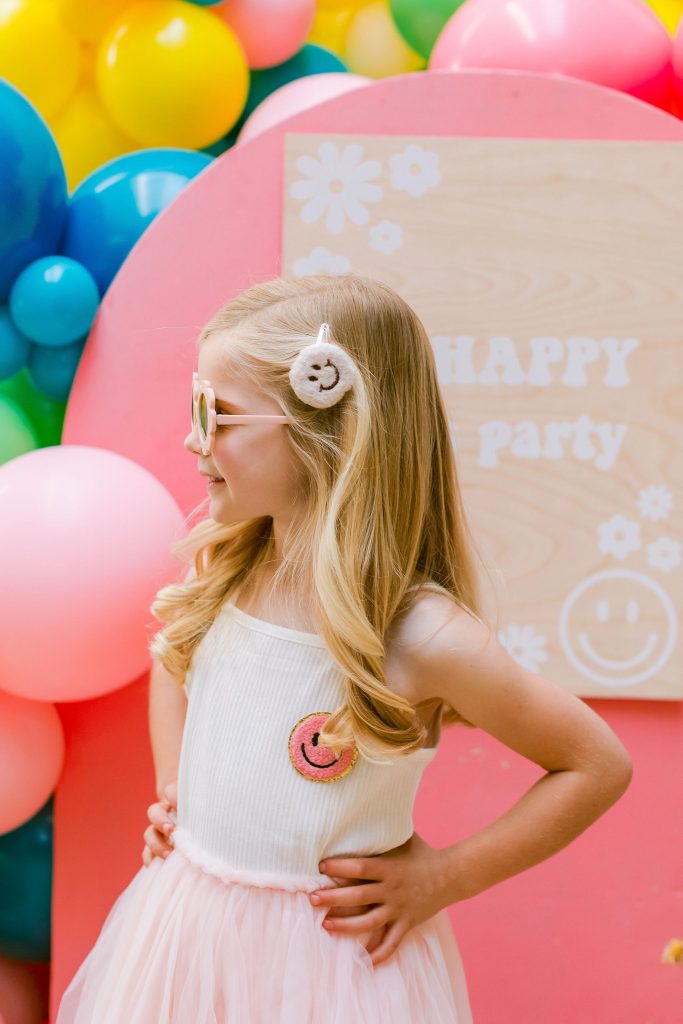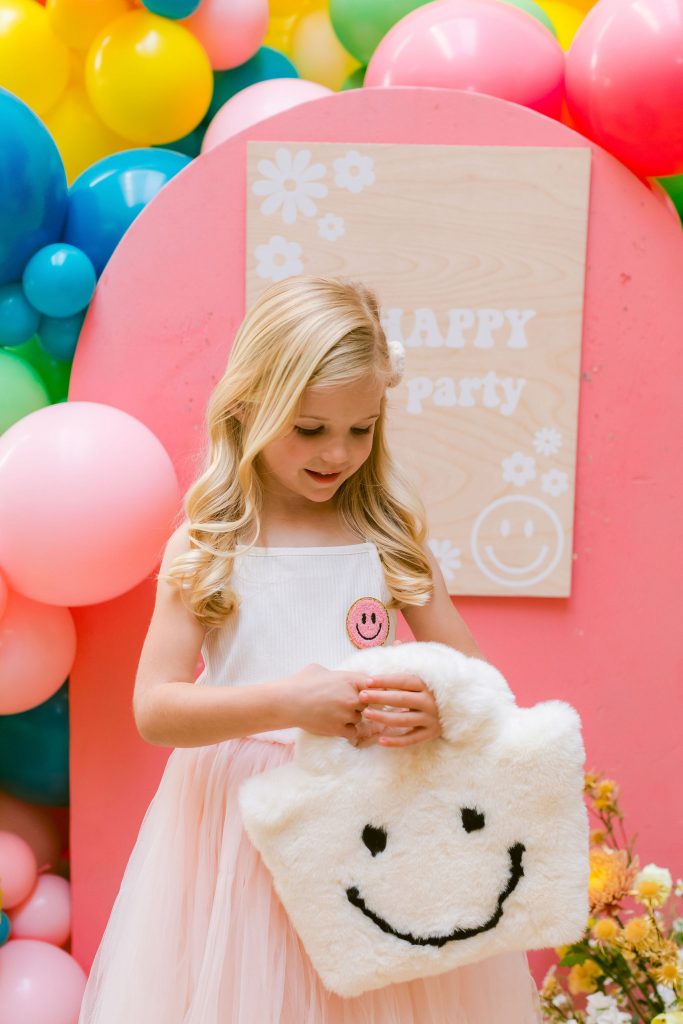 The happiest girl!!! Colette jumped for joy with all the big smiles! Love her energy and all of the fun she brought to this one!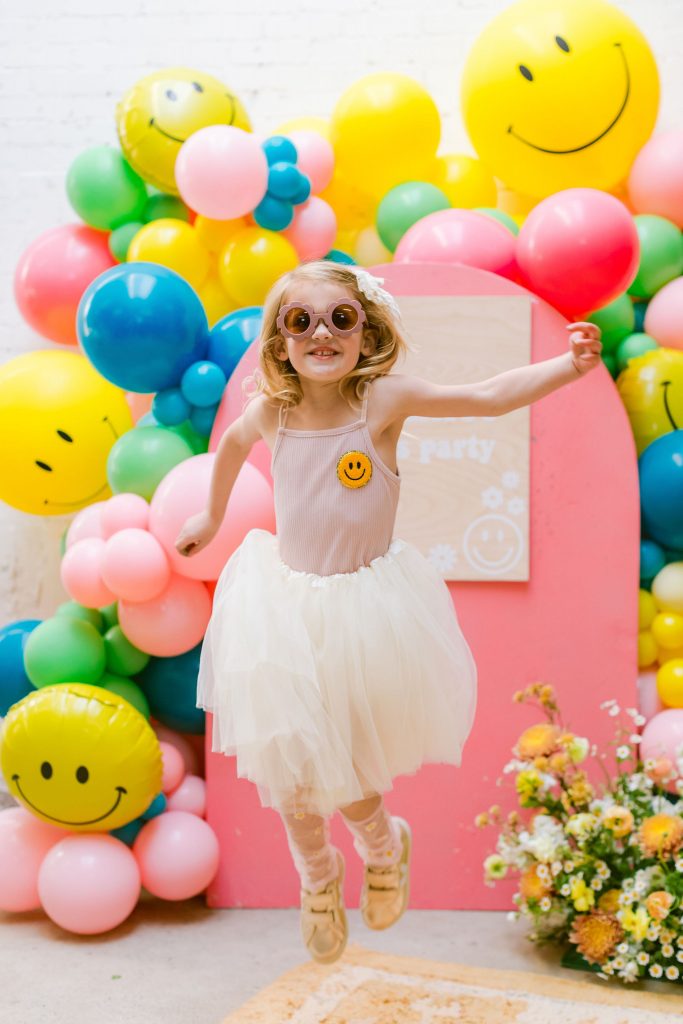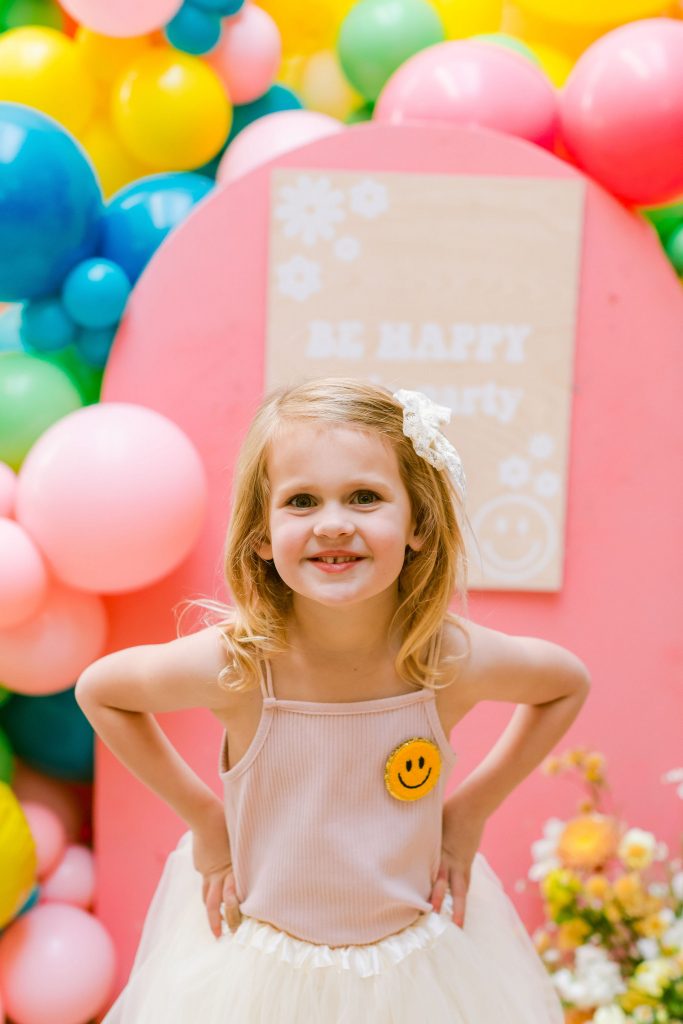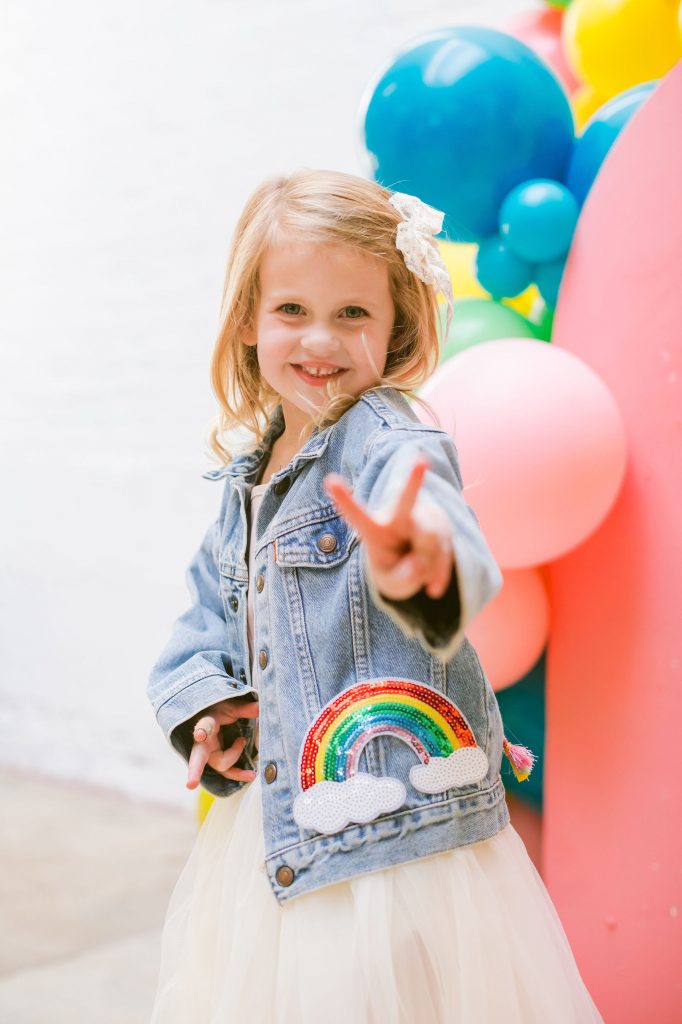 Brooklyn got in on the fun with Millie – these girls are all so cute together! They all happen to be in my son Cruz's TK class. They had a blast and it was so fun to see how much they love each other!!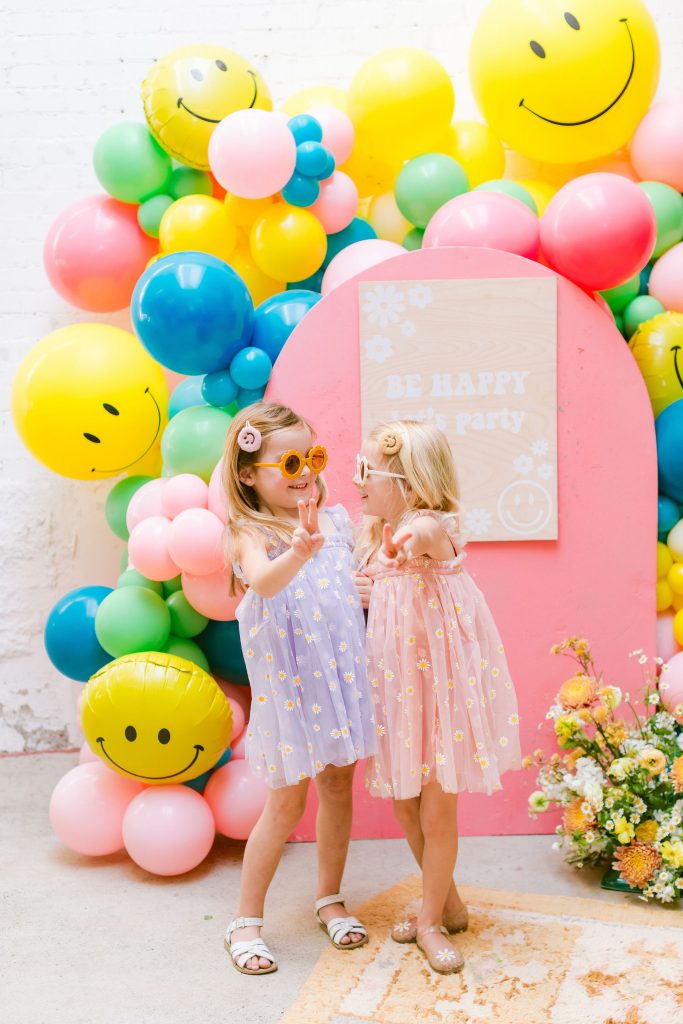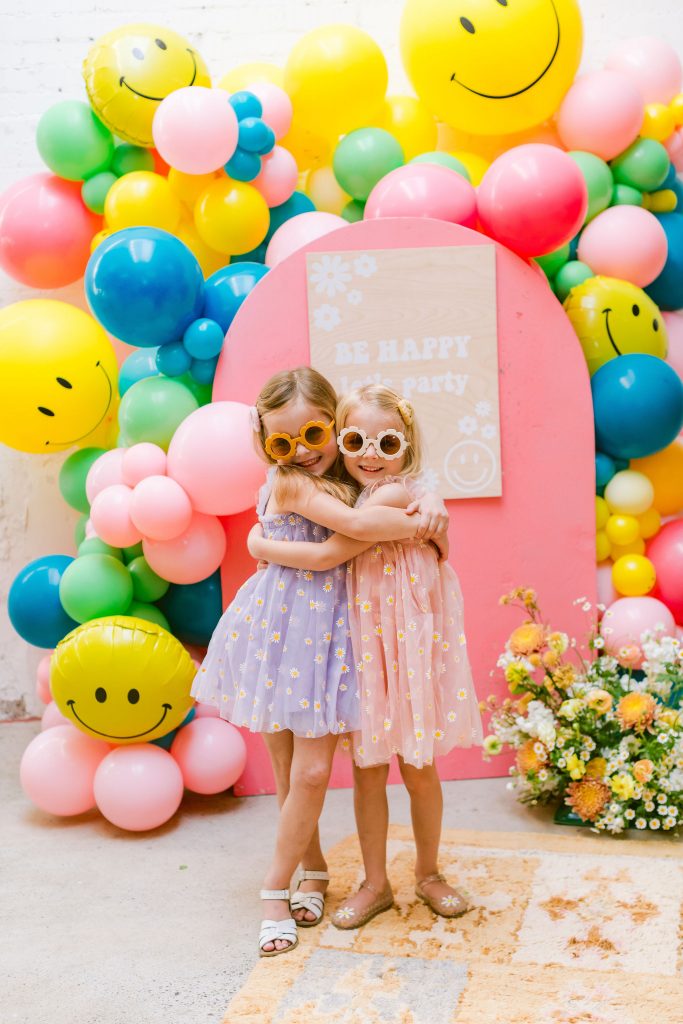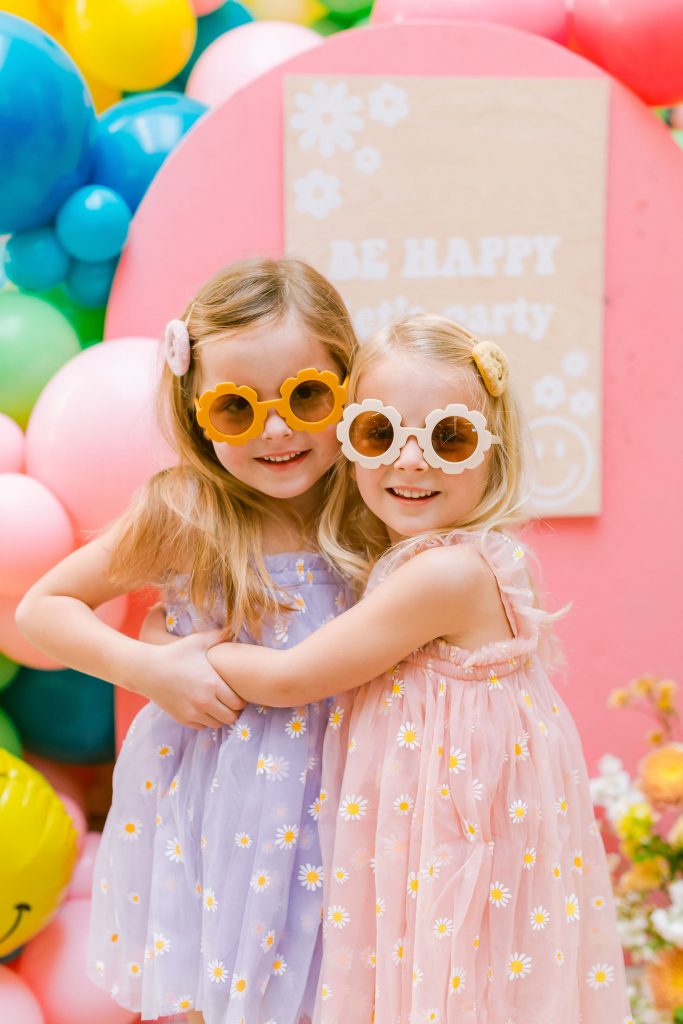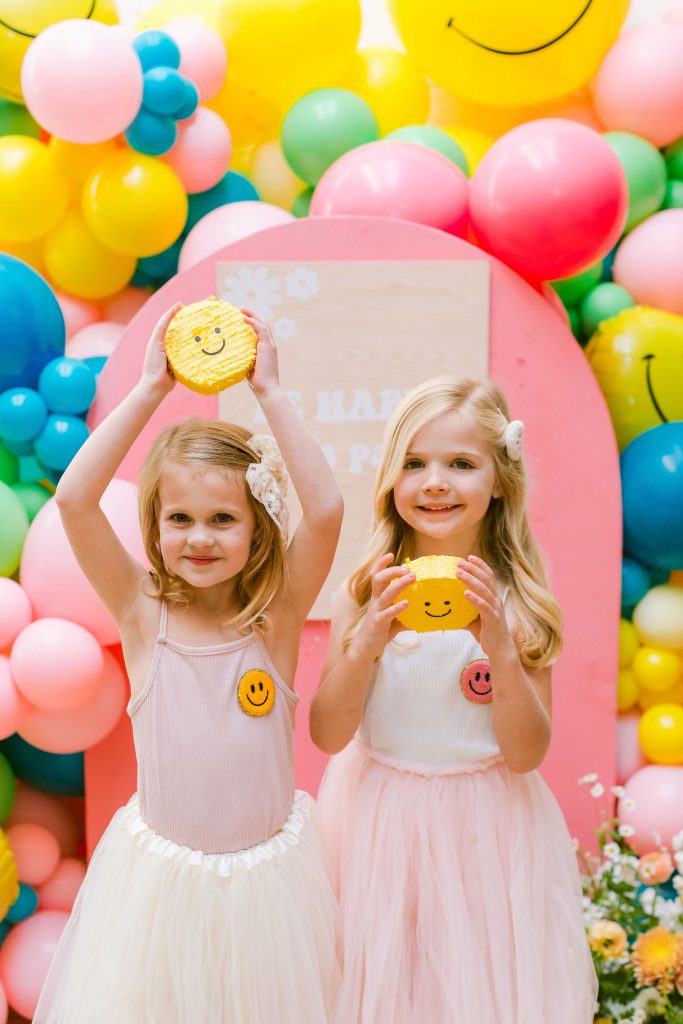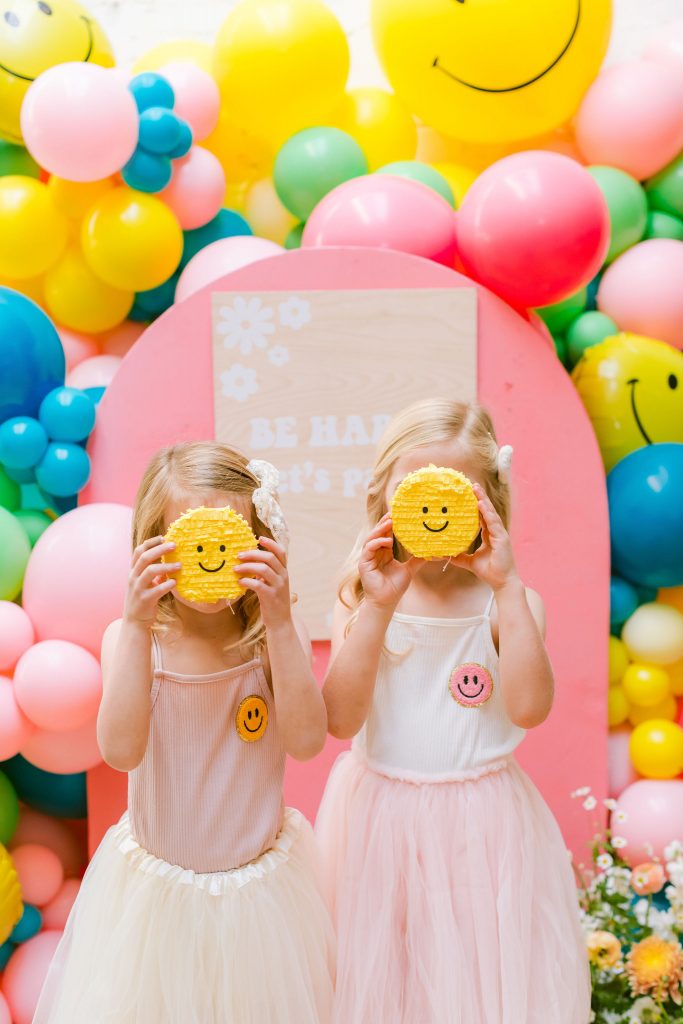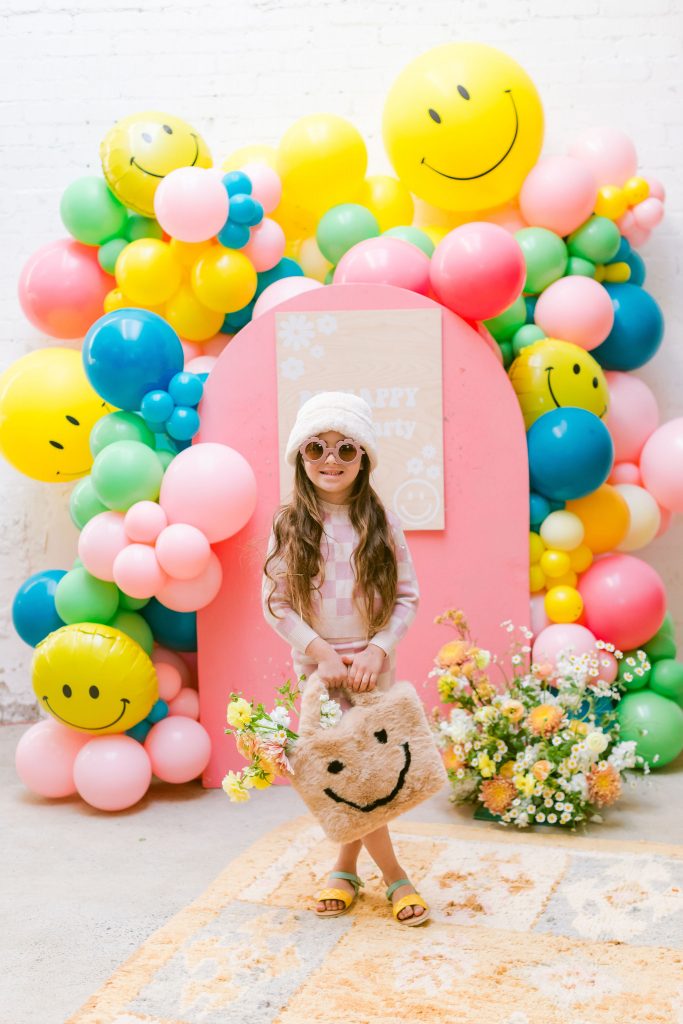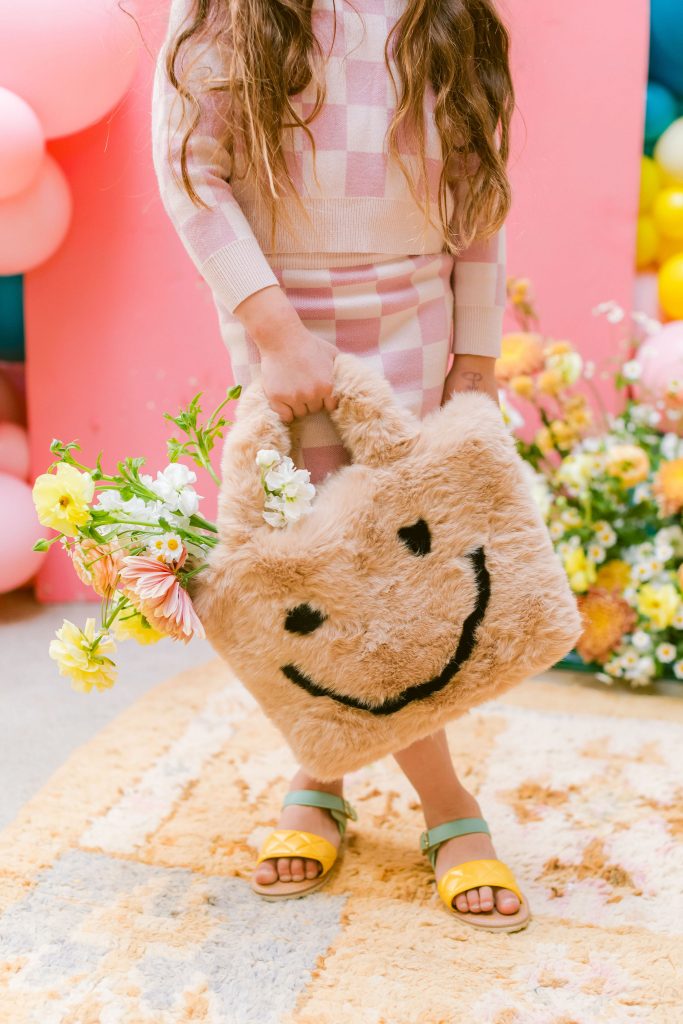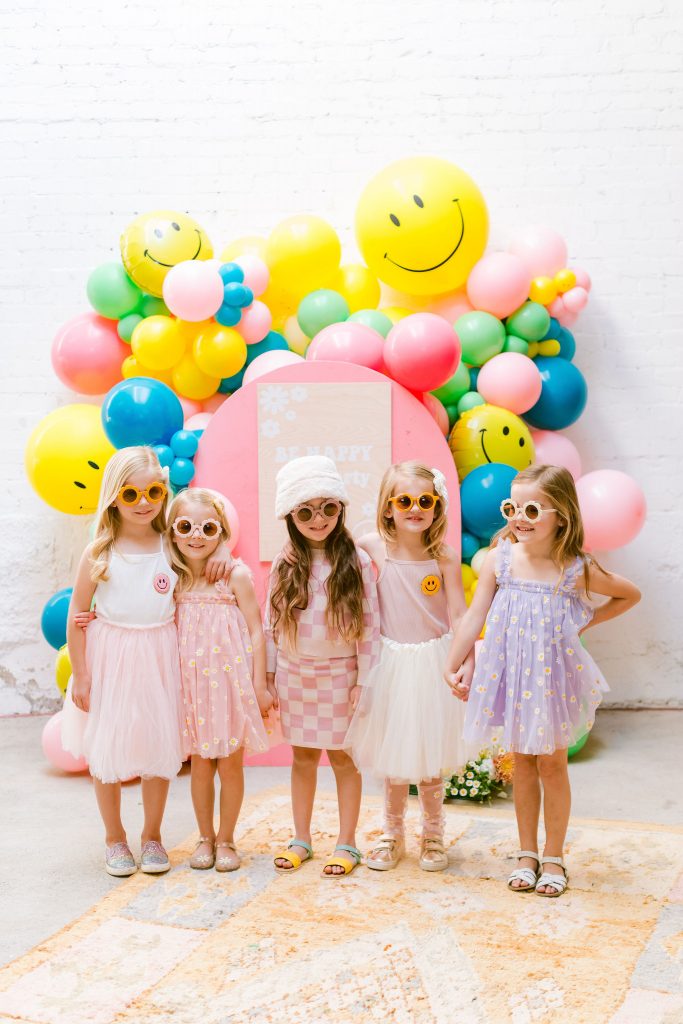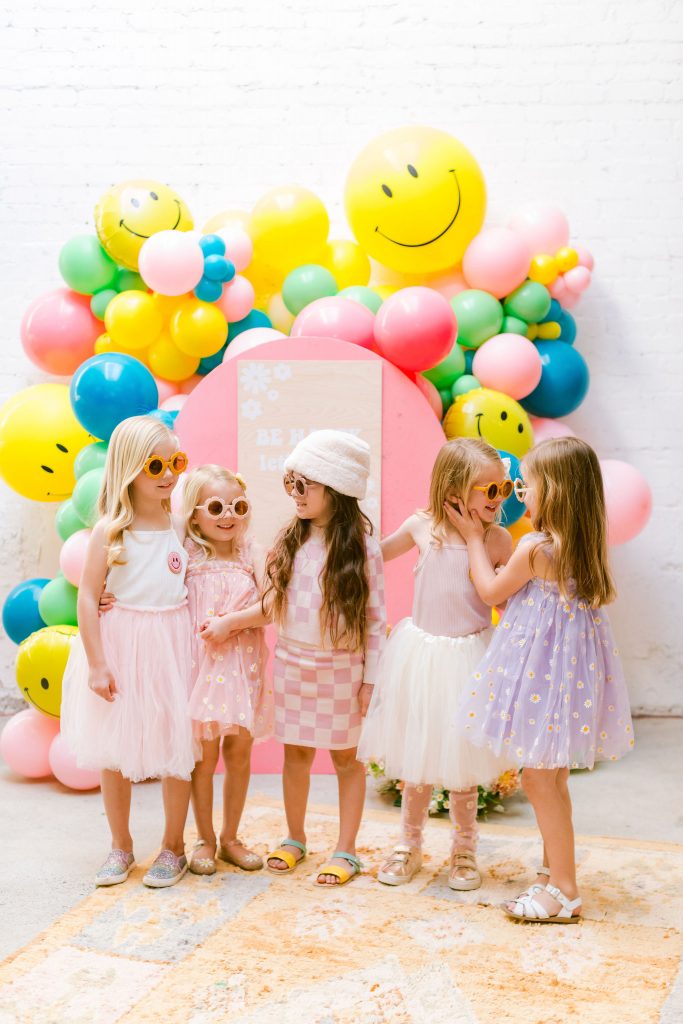 We had to snap a pic of this backdrop by itself – it's just way too cute!!!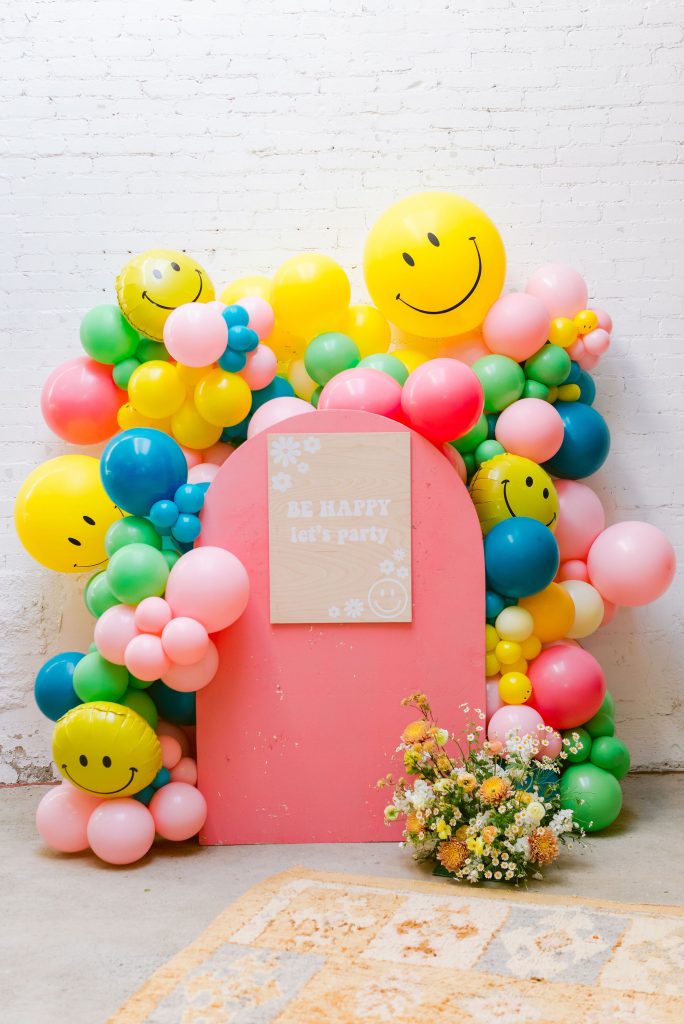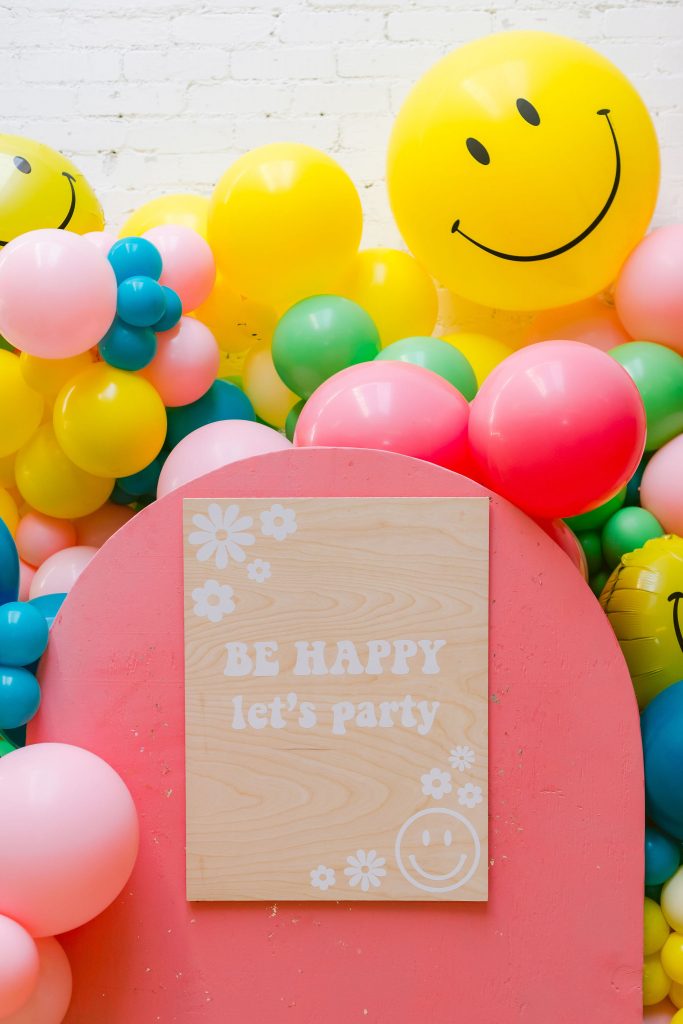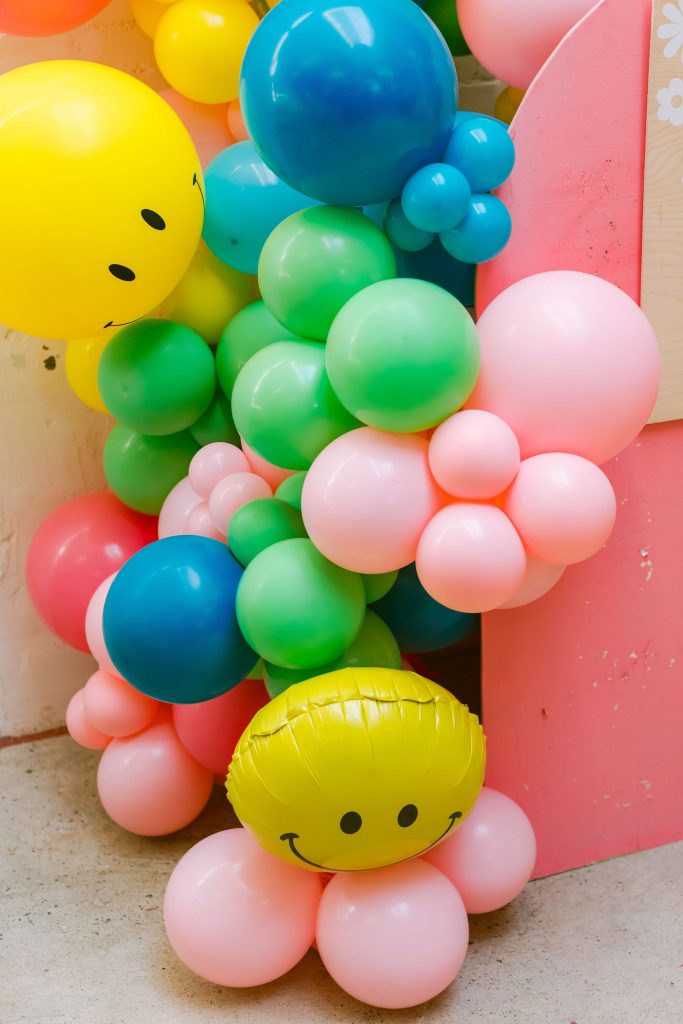 Desserts make the party sweet!!! Sheila Mae is so amazing and these desserts were the absolute cutest!! She wow'd us with the most incredible cake yet again and all the other tasty treats. You're gonna have a BIG smile on your face when you see these goodies!!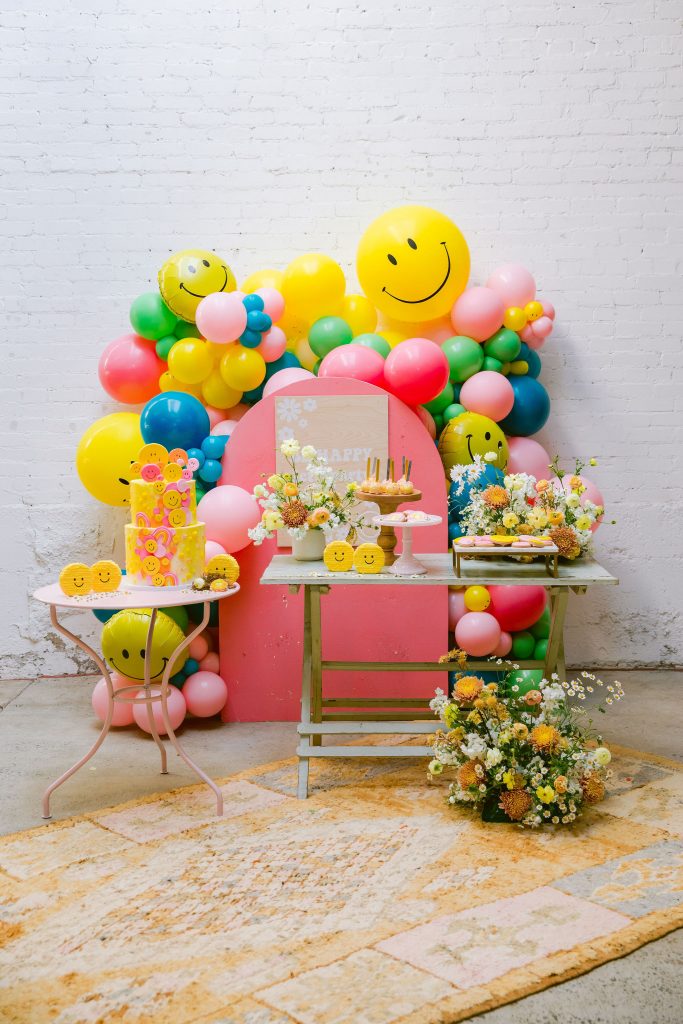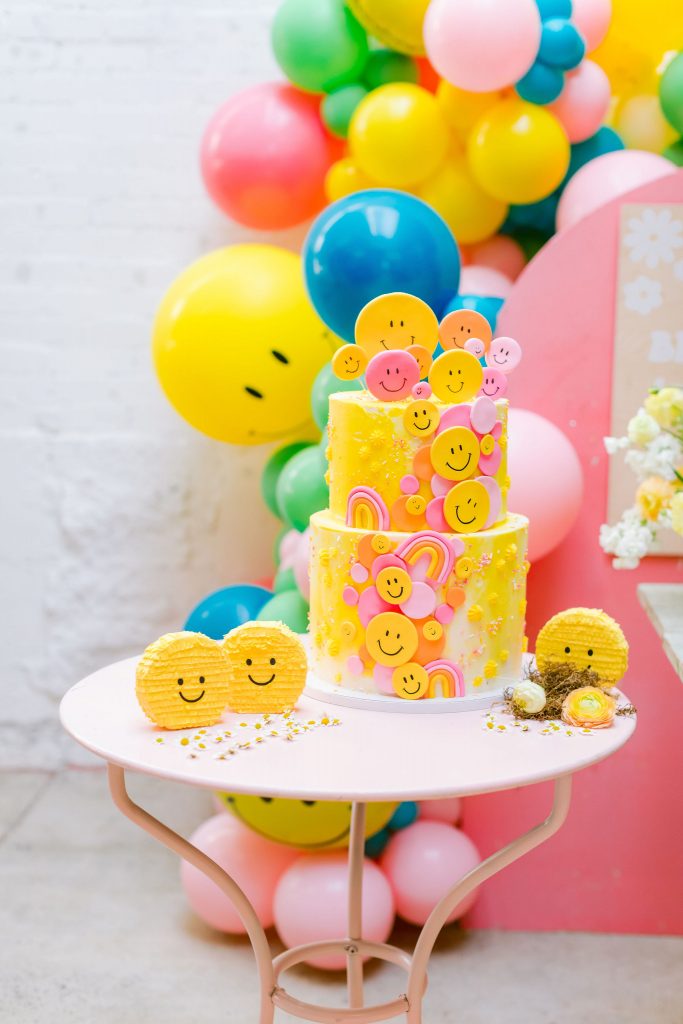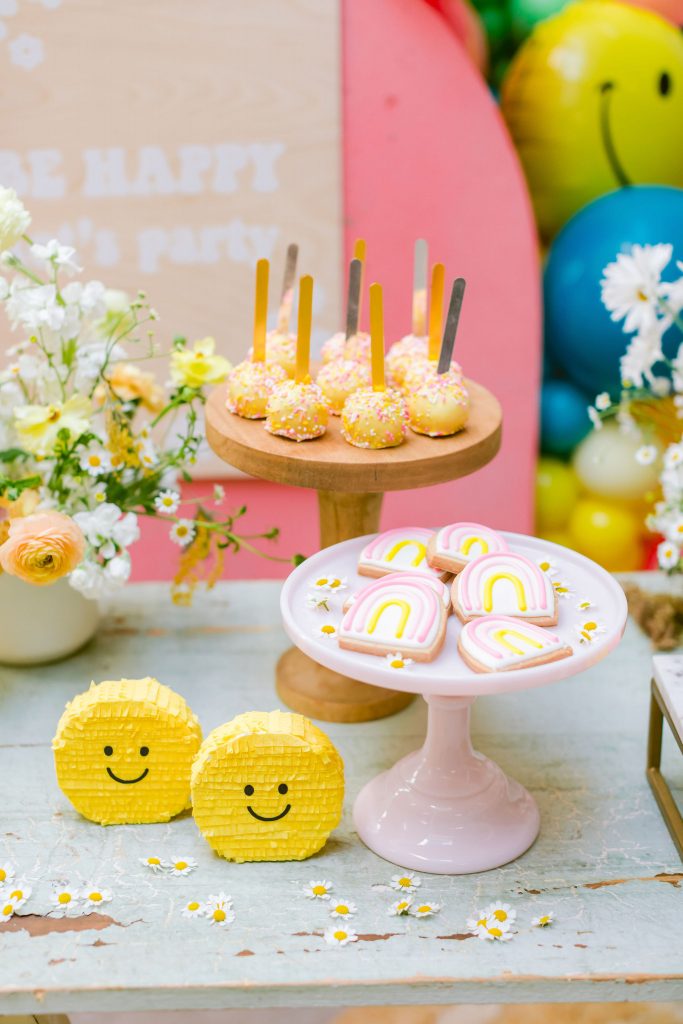 These cookies!!!!! The absolute CUTEST!!!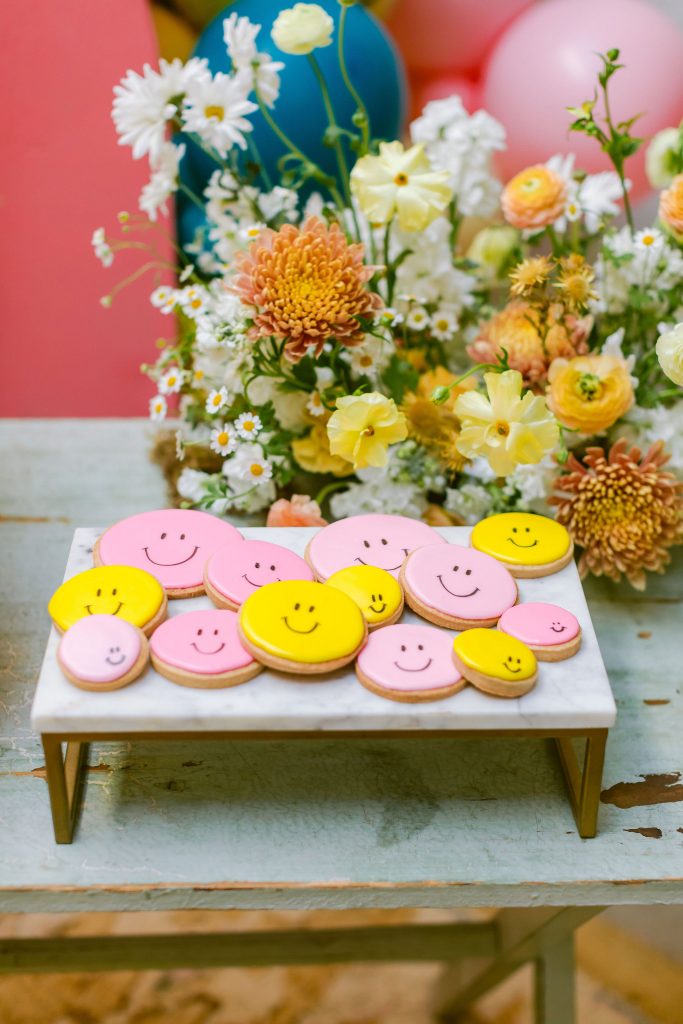 And the perfect dessert sign from Poppy Jack Shop to top it off!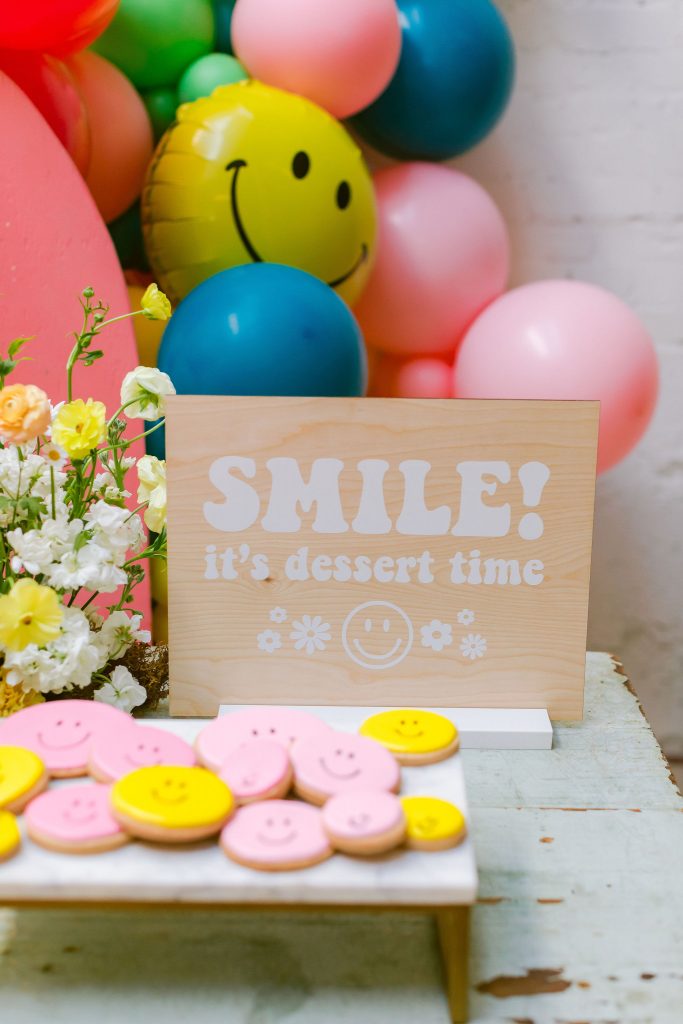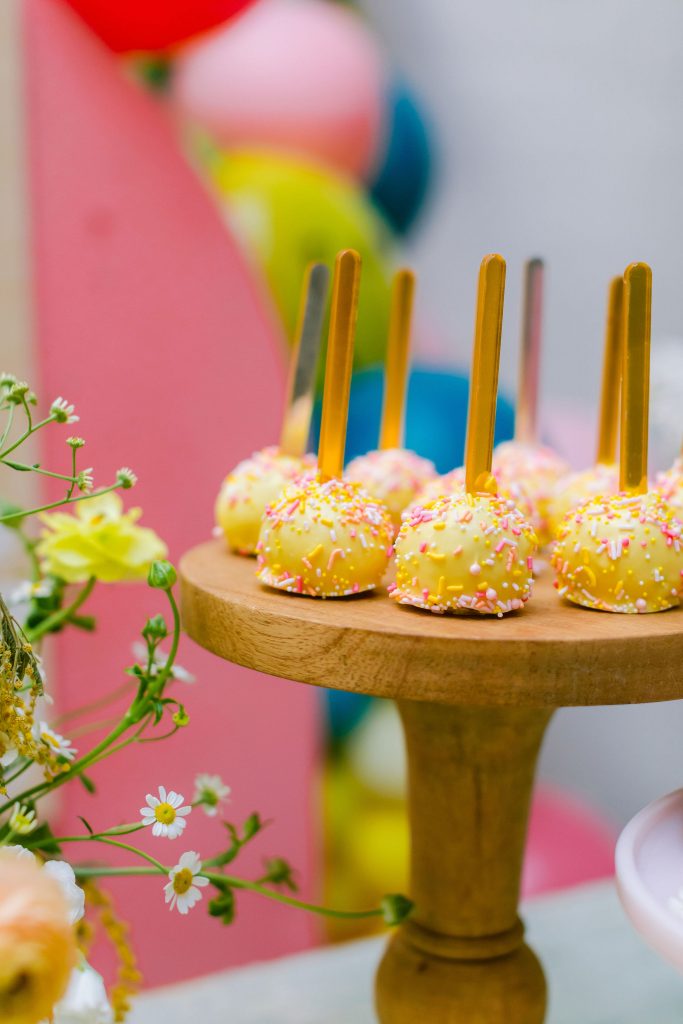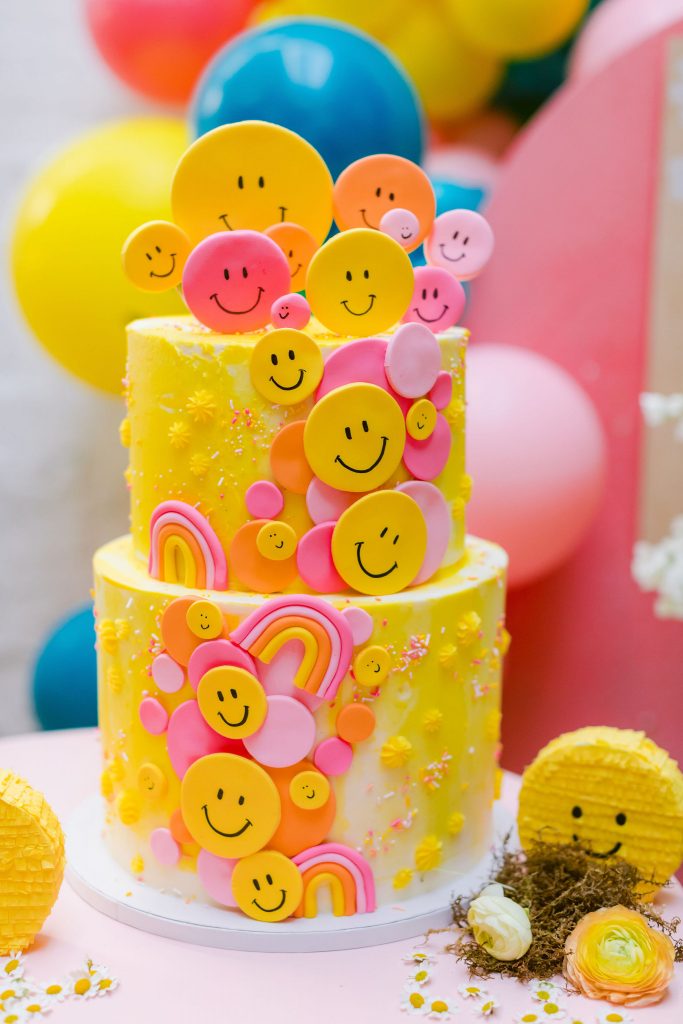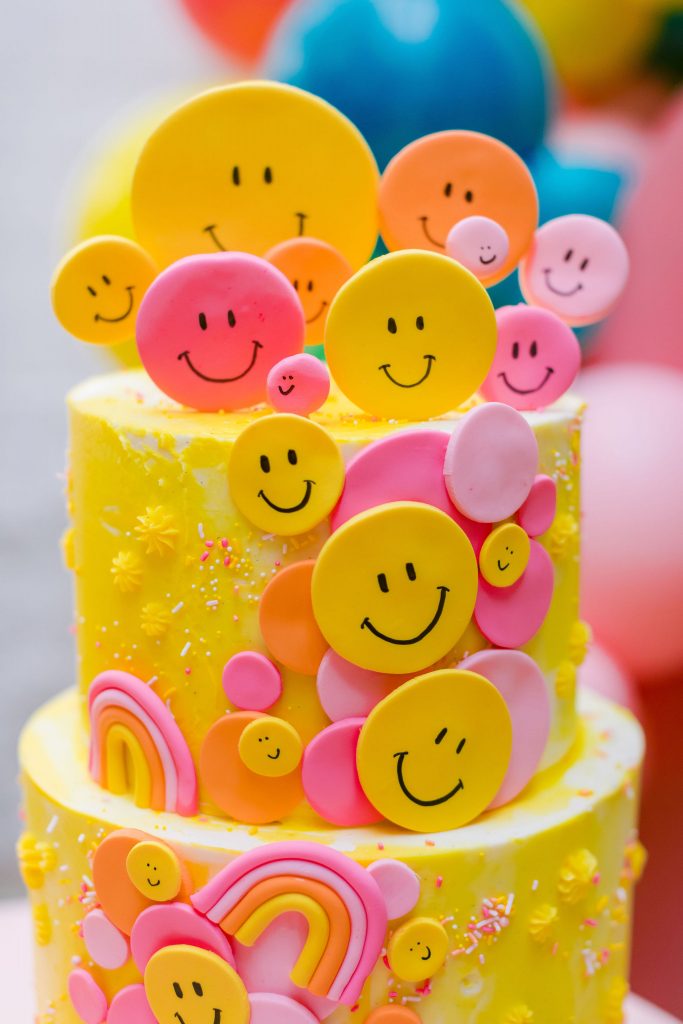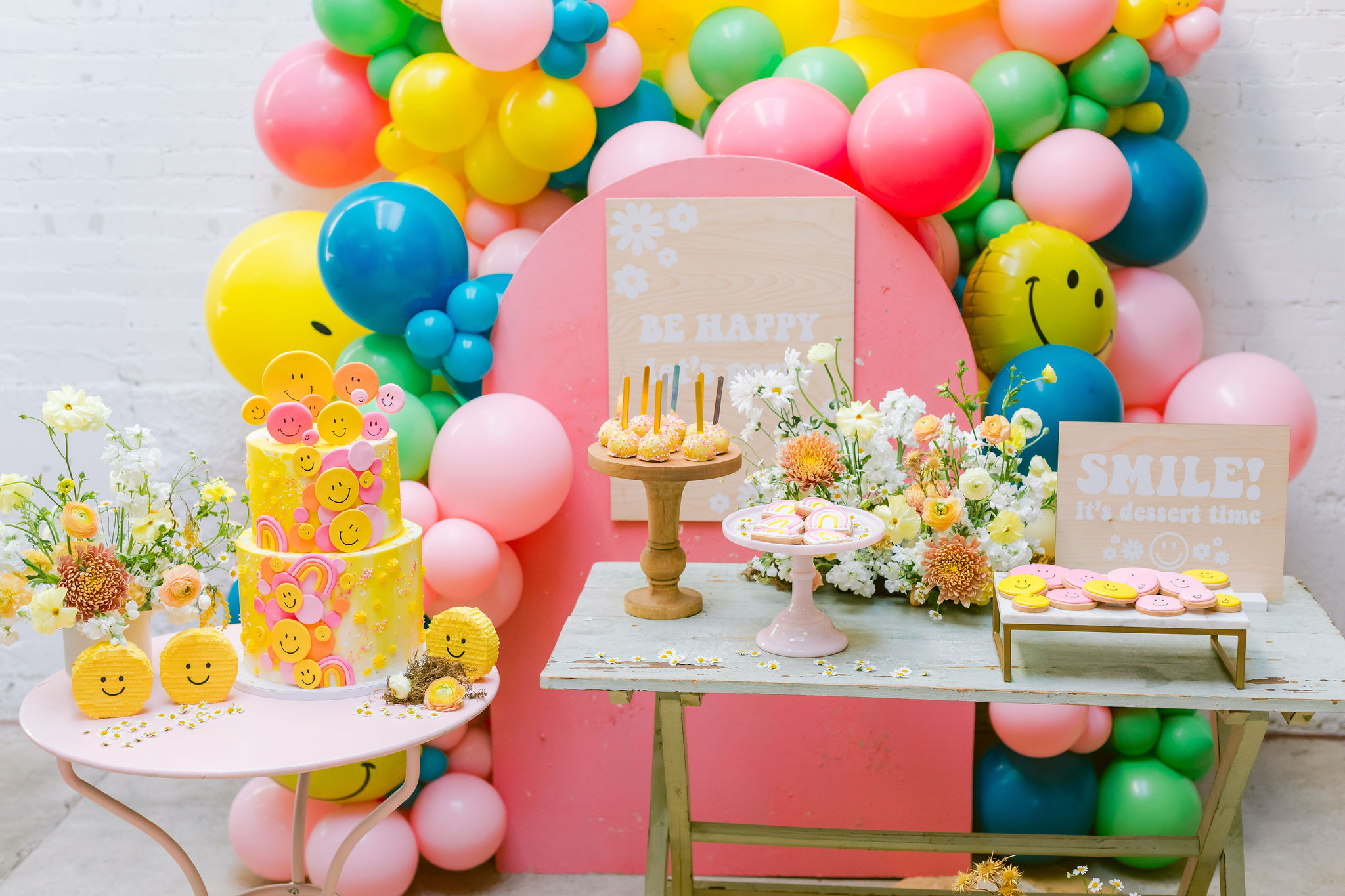 These little ladies were pretty excited about dessert!! How could they not be?!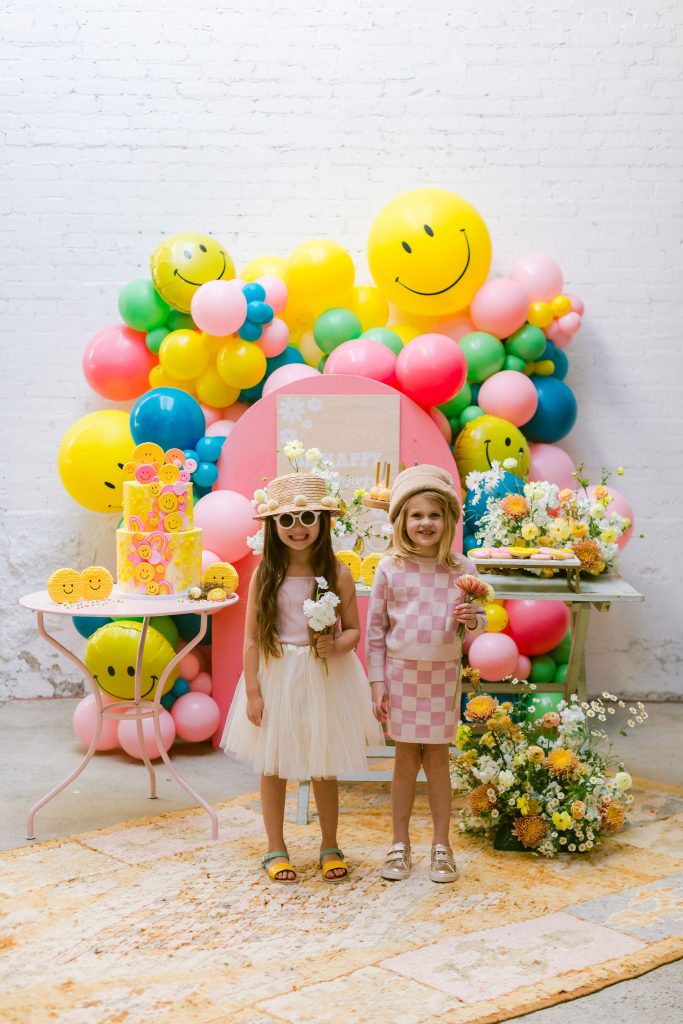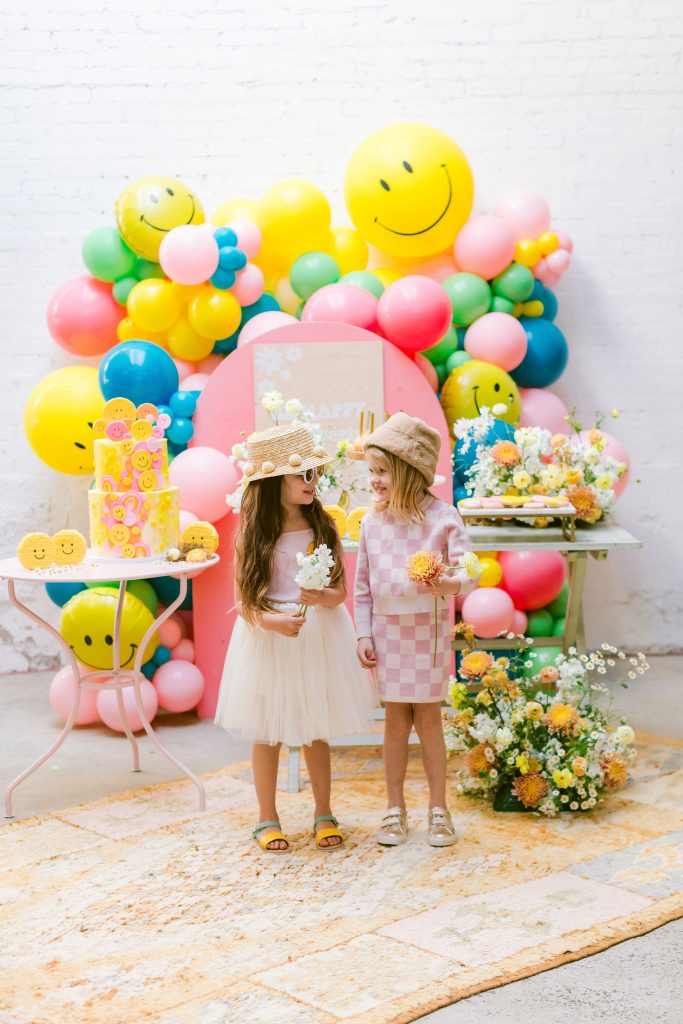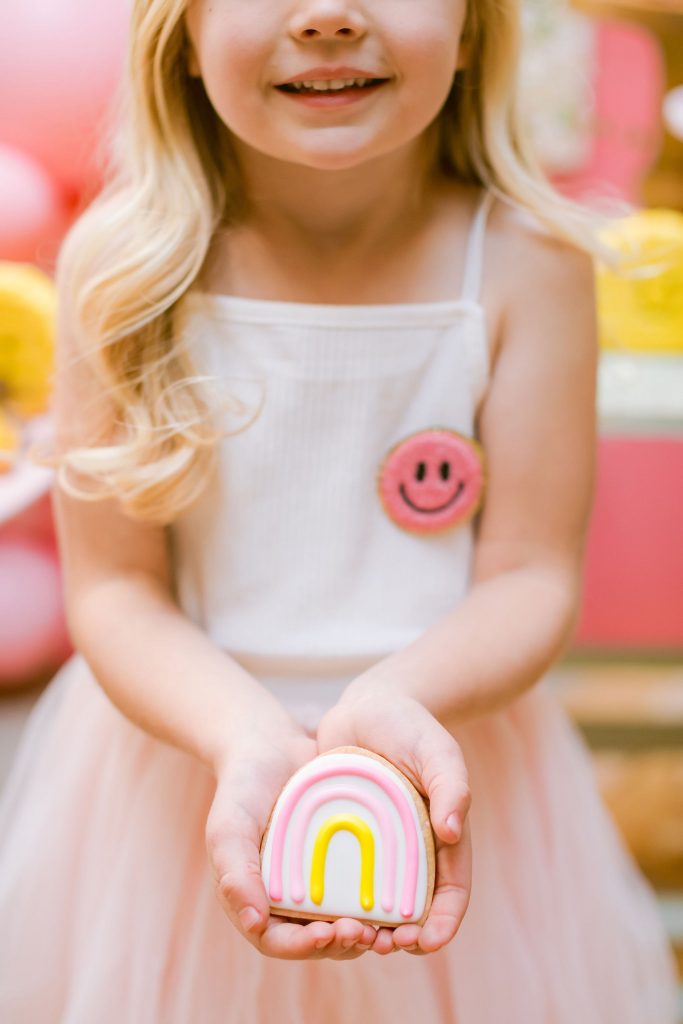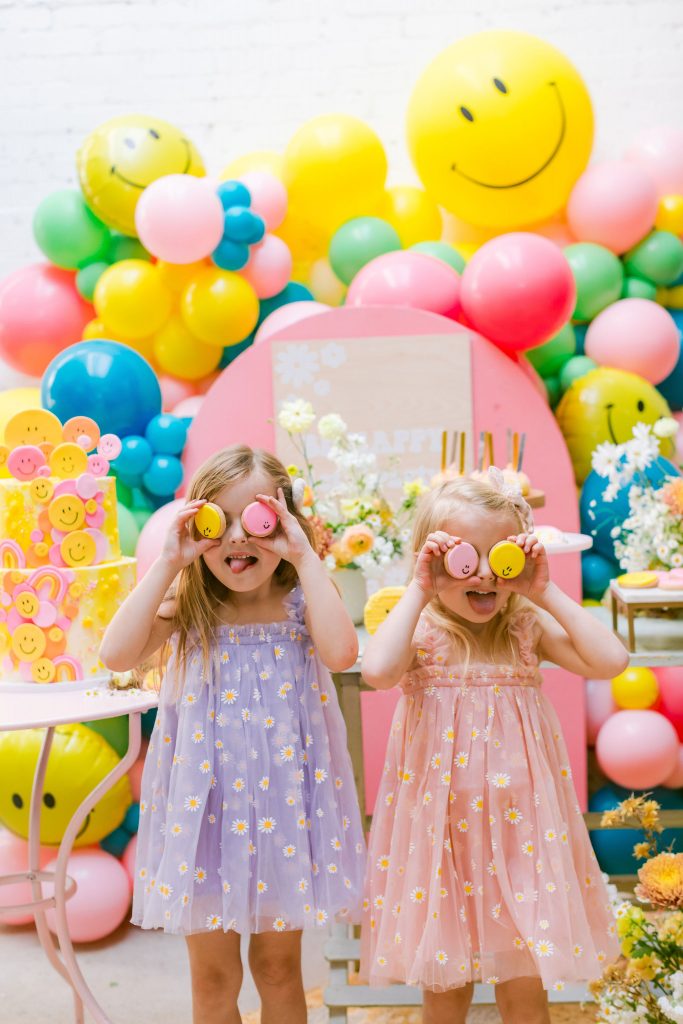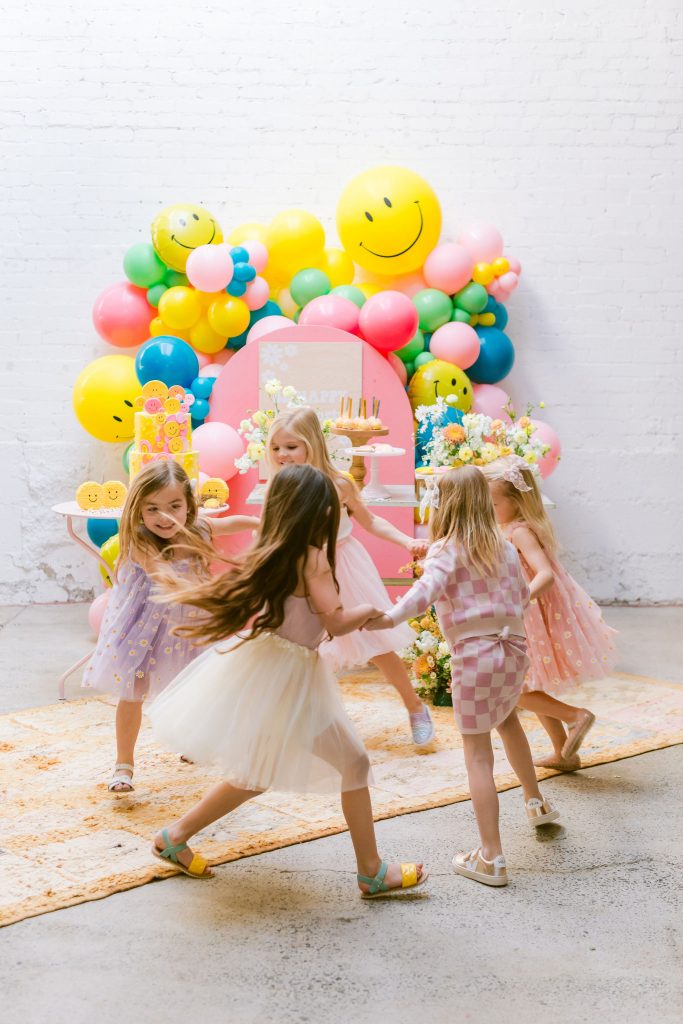 The happiest crew full of smiles for this HAPPY party!!!! Don't worry, you can be this happy too! I have all of the goods linked below! SMILE because this party can be yours too!!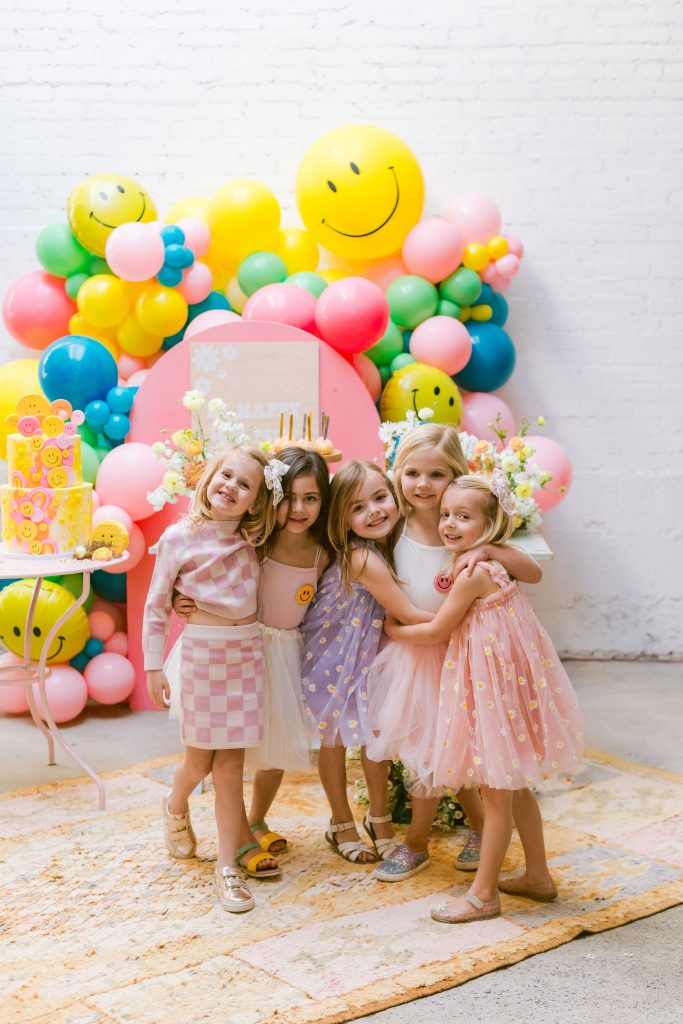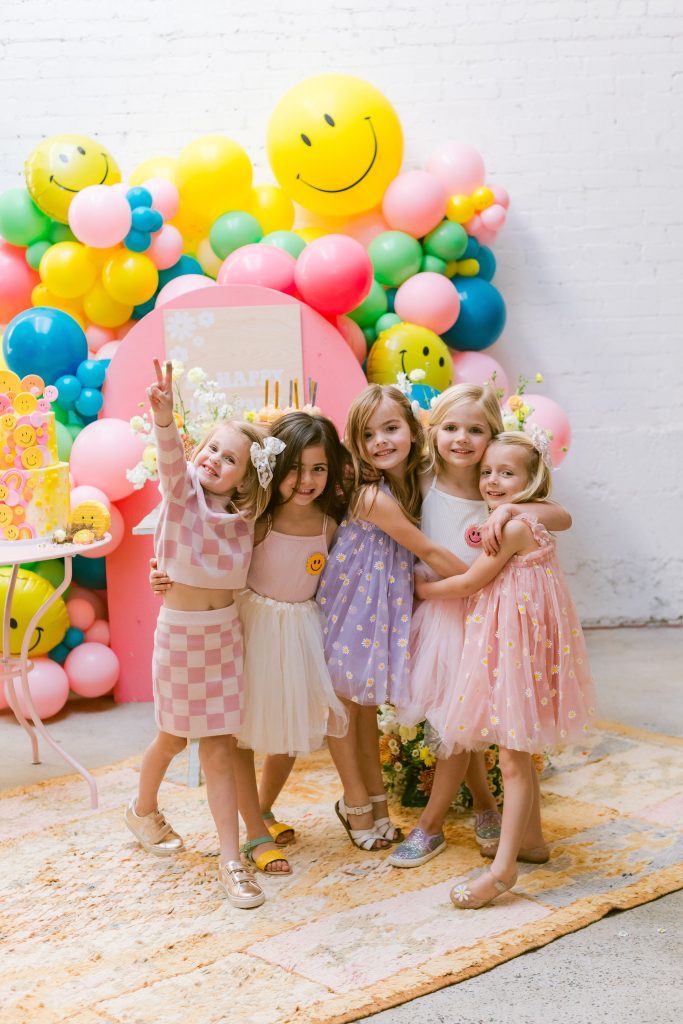 xx
Jacquelyn