My goodness, is it hot or what!?! We are breaking over 110 temps all week here in the Sacramento area; lord help us all! One of the best ways to beat this heat is, of course, with a refreshing cocktail; it is Friday and all! This versatile cocktail is a zesty and tropical treat that can be made as a mocktail or cocktail. Make one for yourself, and then skip the booze for the kids. Another bonus is that you can make this as a big batch ahead of time, store it in the fridge, and sip on it all day. Obviously, minus the alcohol. Or keep in there for a fun beach or lake day! No one will turn down these babies!

Photos by Dayna Studios
---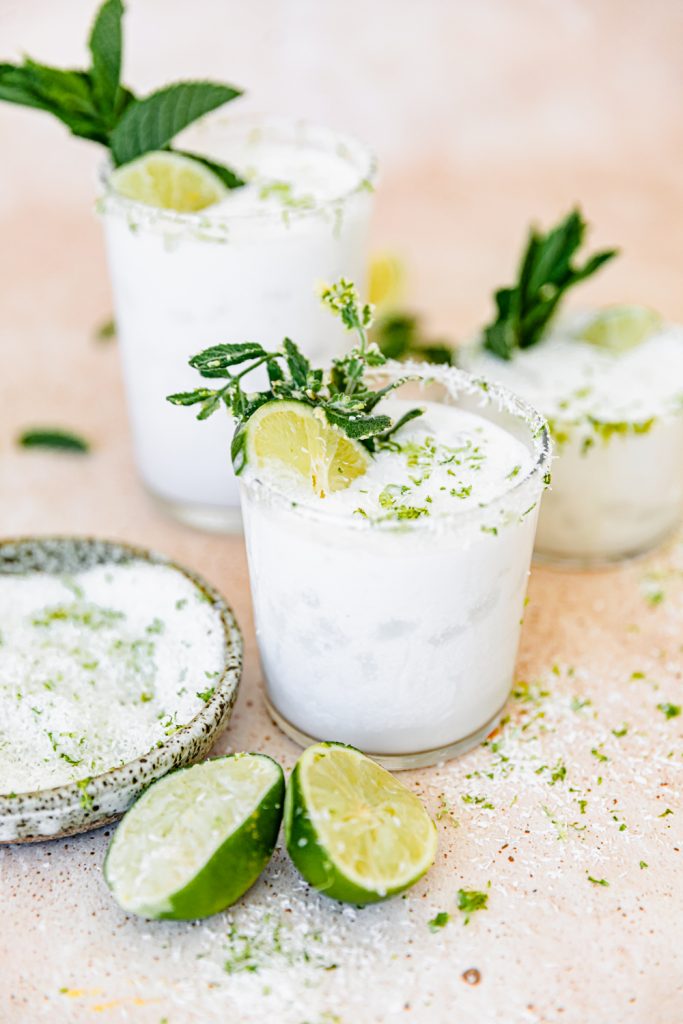 ---
A COCONUT LIME MOJITO SLUSHIE
serves: 1 cocktail
W H A T   Y A   N E E D
1/2 oz Coconut rum
1 oz Rum, white
1 Ginger beer
1 Lime, quartered, and more for garnish
Zest of one lime
1/4 cup Coconut milk, canned (don't shake it!)
7 tsp Granulated sugar
Sea salt, flaky
Ice
Mint, lots and lots of mint! For garnish (I like to use pineapple mint, delightful taste)
B U S T O U T
Blender
---
I N S T R U C T I O N S
Let's start rimming the glass with the lime zest, sugar, and salt. To do this, combine two tablespoons of sugar and a pinch of salt in a bowl or small plate. Add the zest, and stir to combine. Take a lime wedge, rim the glass, then dip it into the lime sugar salty mixture. Add some ice to your drink.

Muddle the lime, mint, and sugar in a cocktail shaker or glass, and then pour over the ice. In a blender, pour the rest of your ingredients into the blender. Add a couple of ice cubes, and pulse a couple of times to blend it all together and create a little slushie texture. Pour into your glass. Add some more mint and lime wedges. Serve up!
---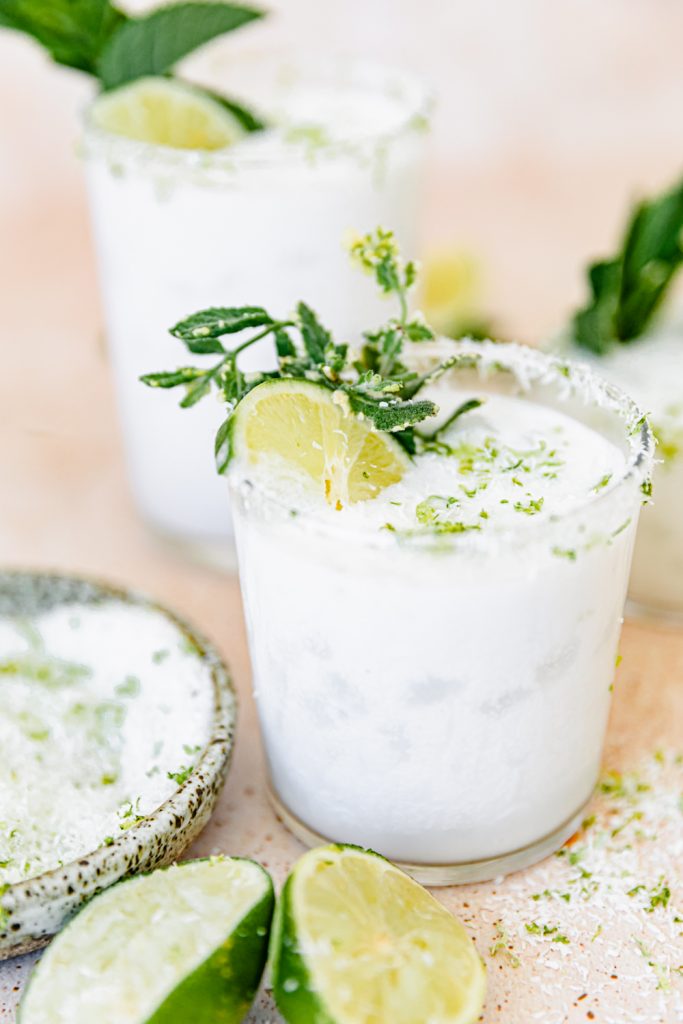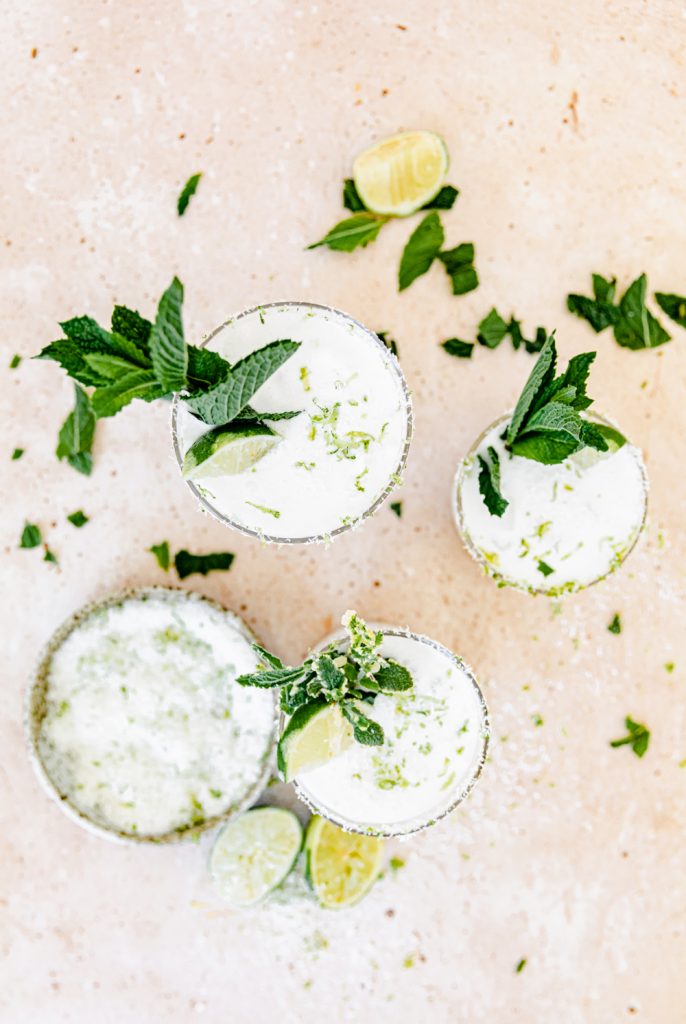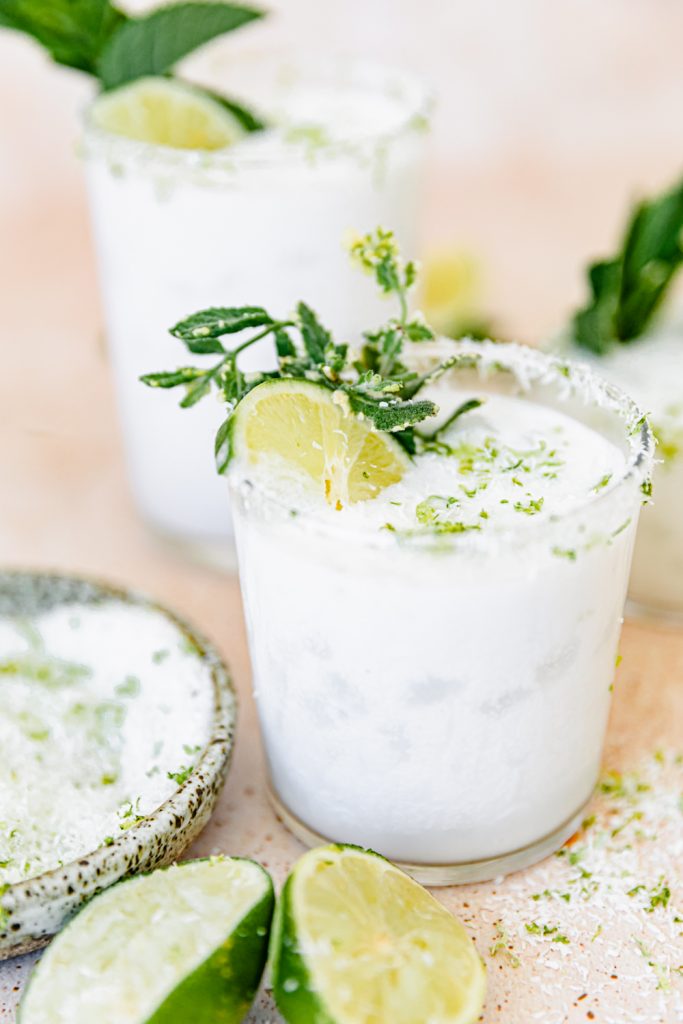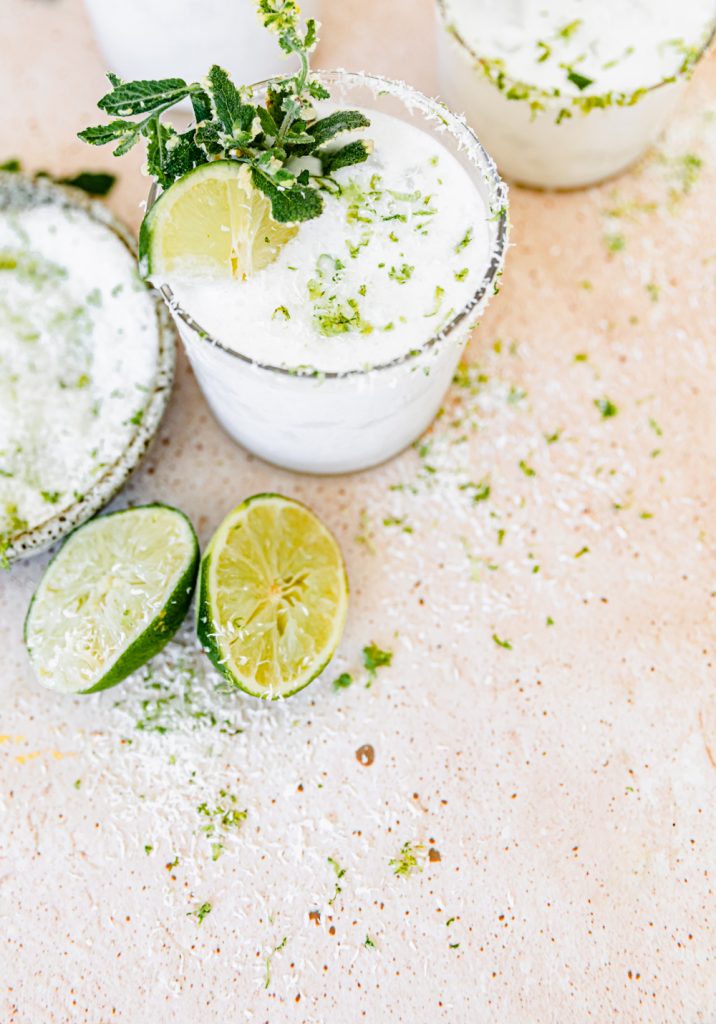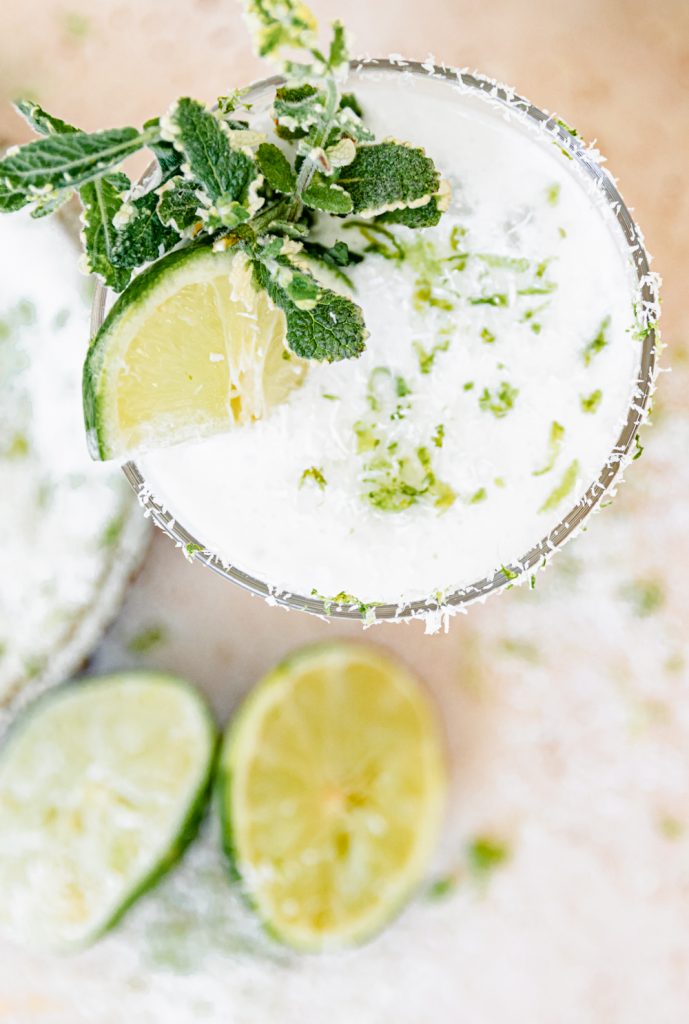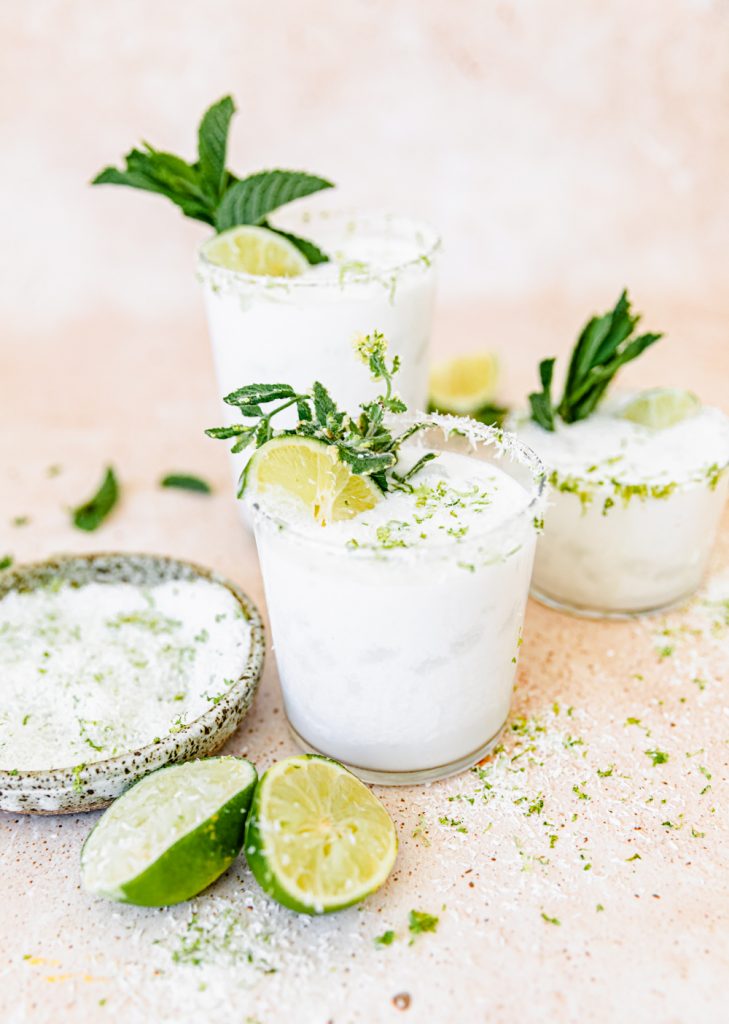 ---
xx
ABBY