With Labor Day coming up we thought we'd end the summer right with this adorable party! We have been lucky enough to throw these adorable twin sisters a party quite a few times. Their mama happens to be one of our favorite clients – I hate to pick favorites but if you knew her than you'd understand! She makes the whole process of planning her sweet girls parties so fun and easy, plus she always has great ideas. Plus her hubby is always happy to help and usually surprises us with a fun homemade element, this party was no exception. For this year's party they decided on a surf/pool party theme since their birthdays are always hot, hot, hot! So we complied with a colorful and fun party that can't be missed. Check out all the cute photos by Alison Bernier below!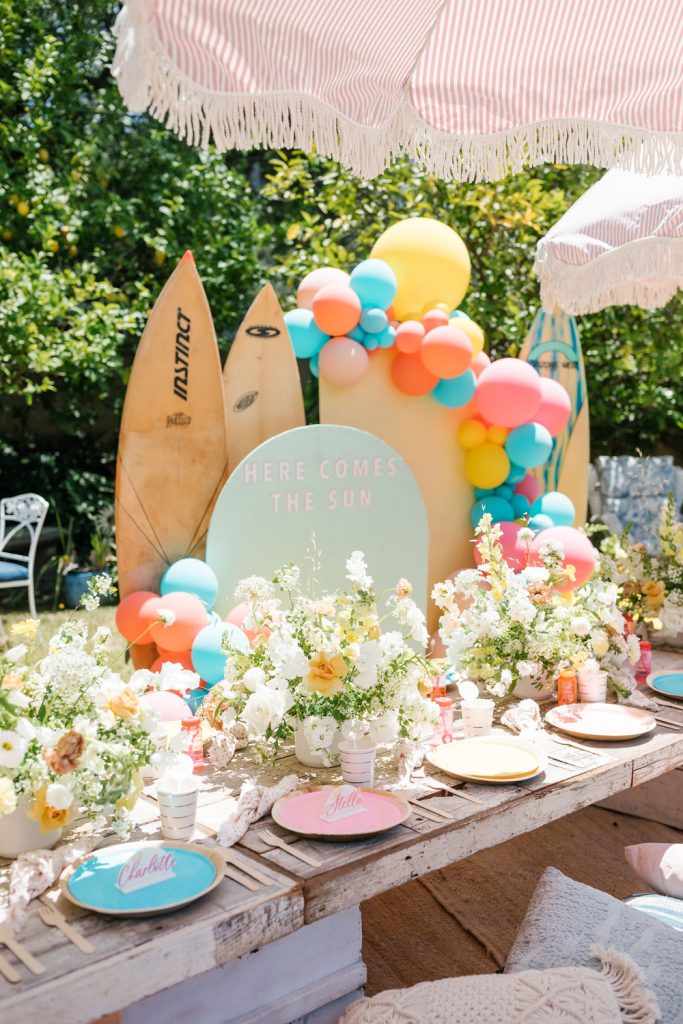 The invite was sent out to guests letting them know this would be a sunshine filled affair! Pirouette Paper created such an adorable invite and I love how colorful and fun it is!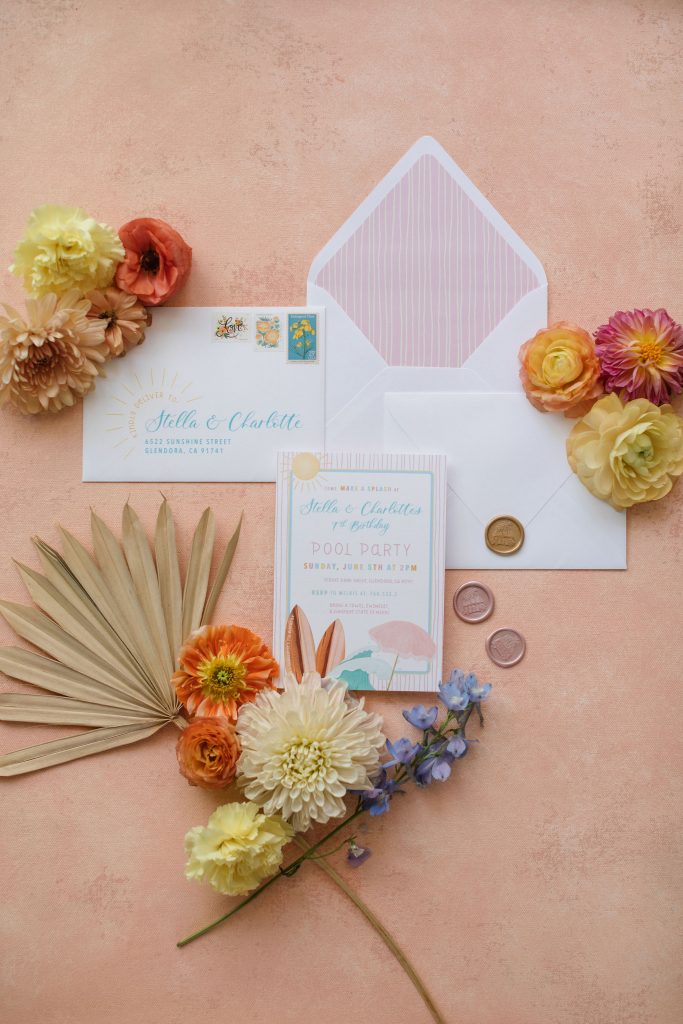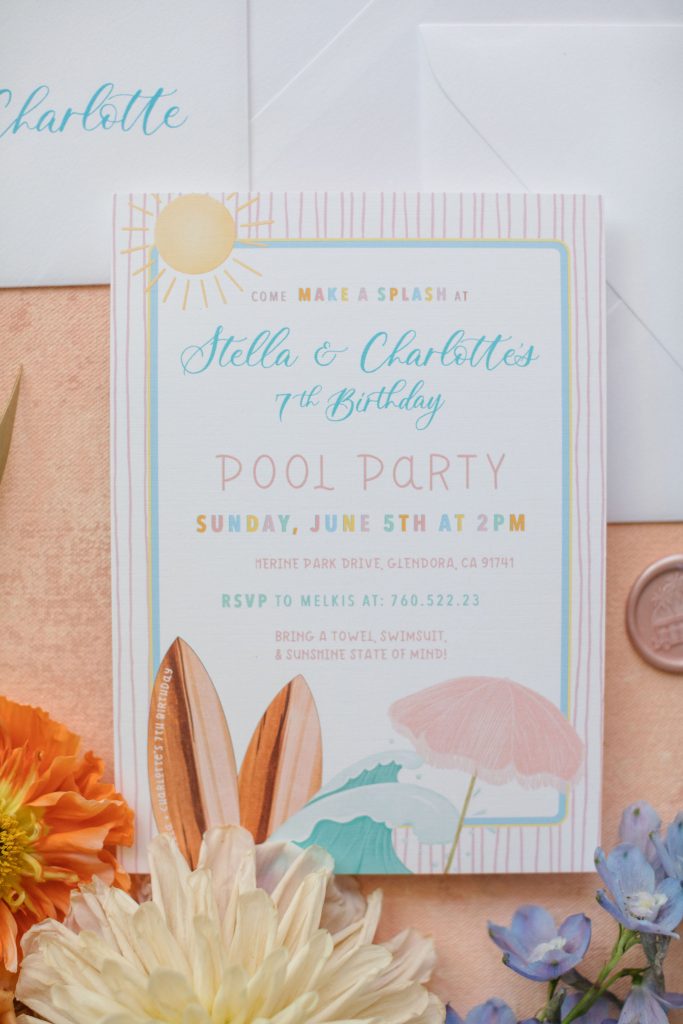 How adorable are those wax seals with the VW bus?!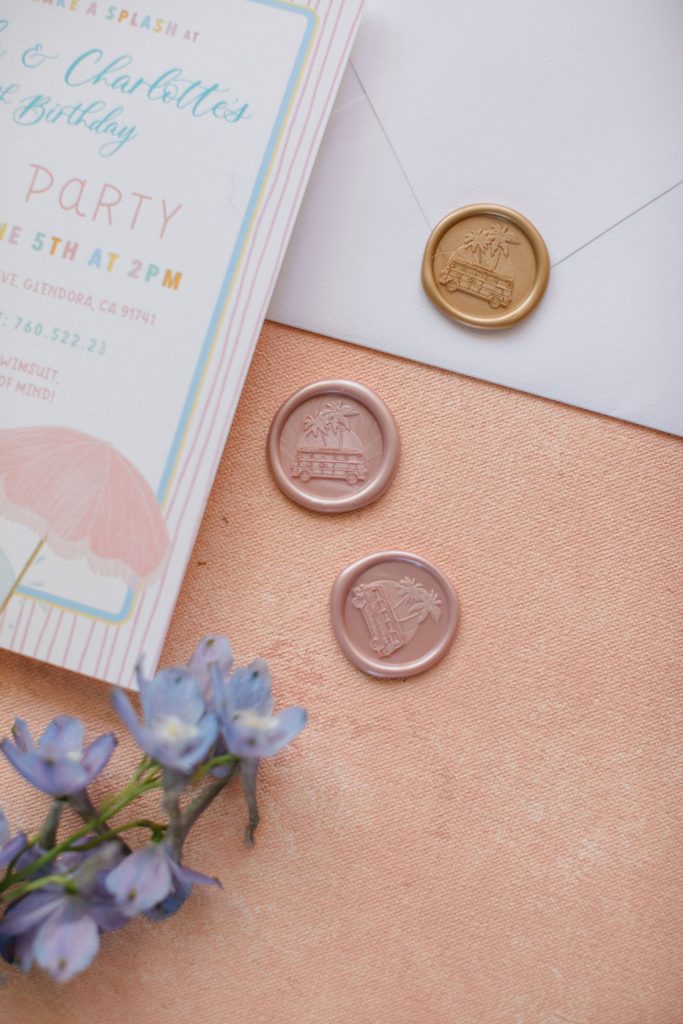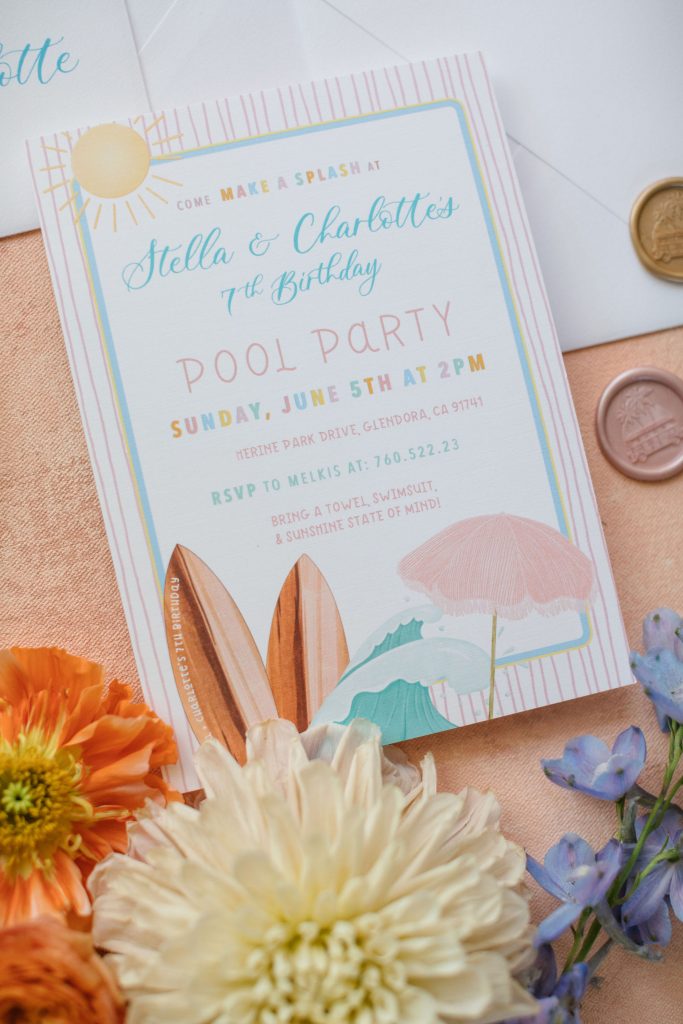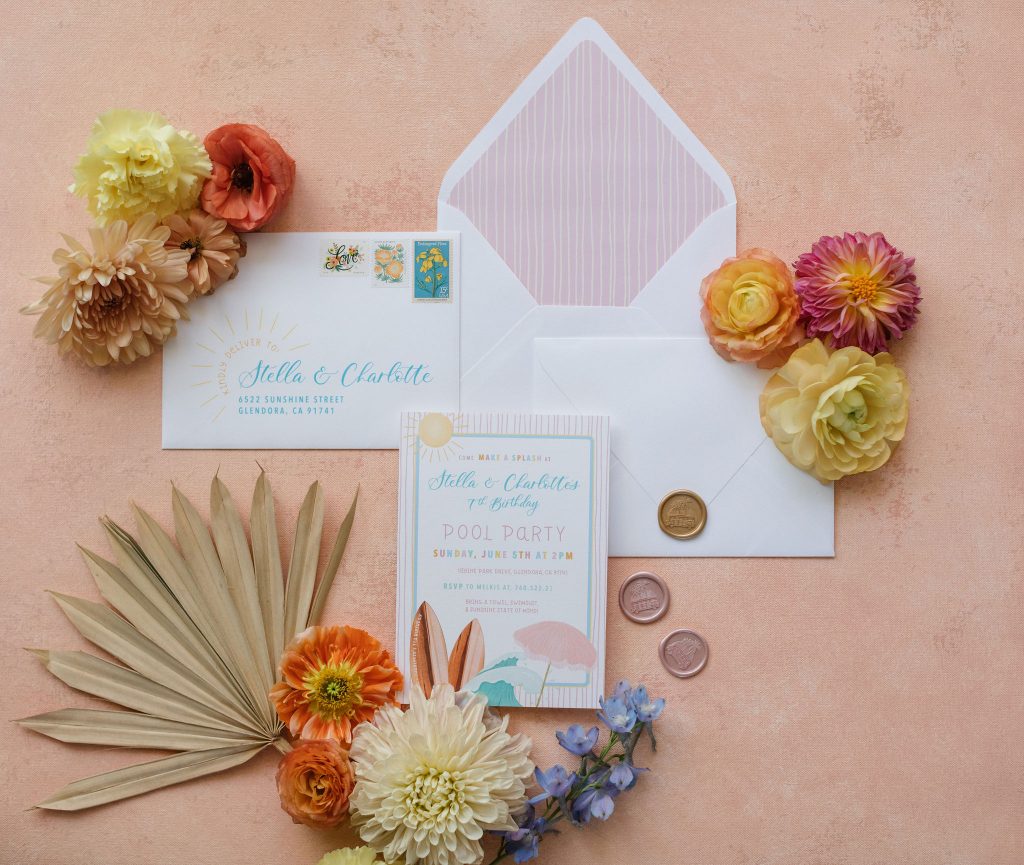 The day of the party guests were greeted with another beauty from Pirouette Paper – this cute welcome sign! It mimics the invite letting guests know that lots of fun is ahead. The Pop Shop's colorful balloons completed it!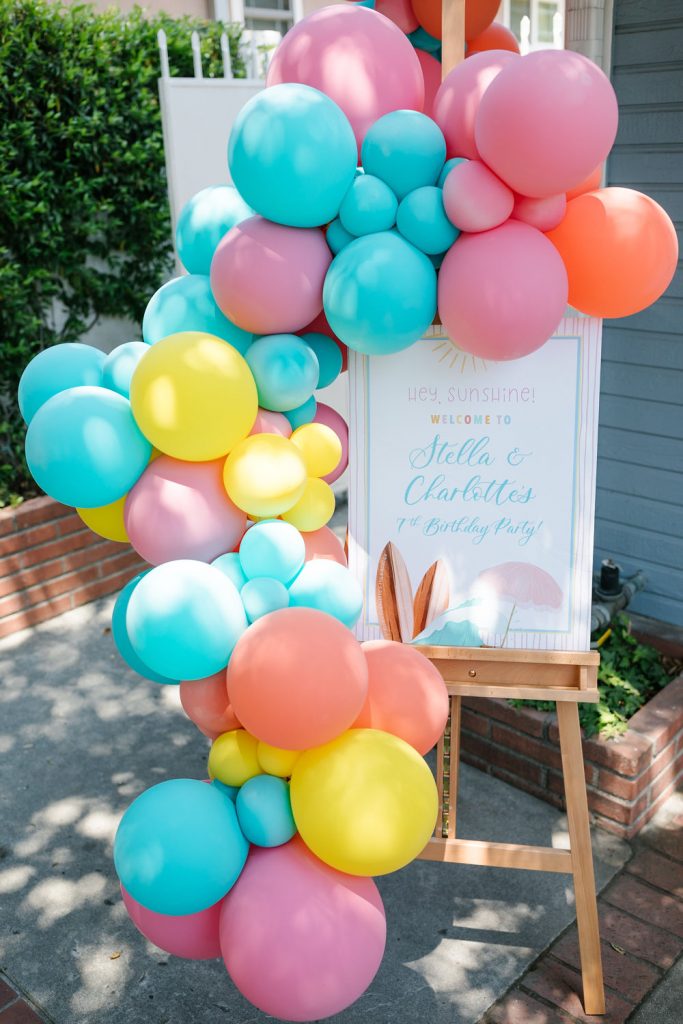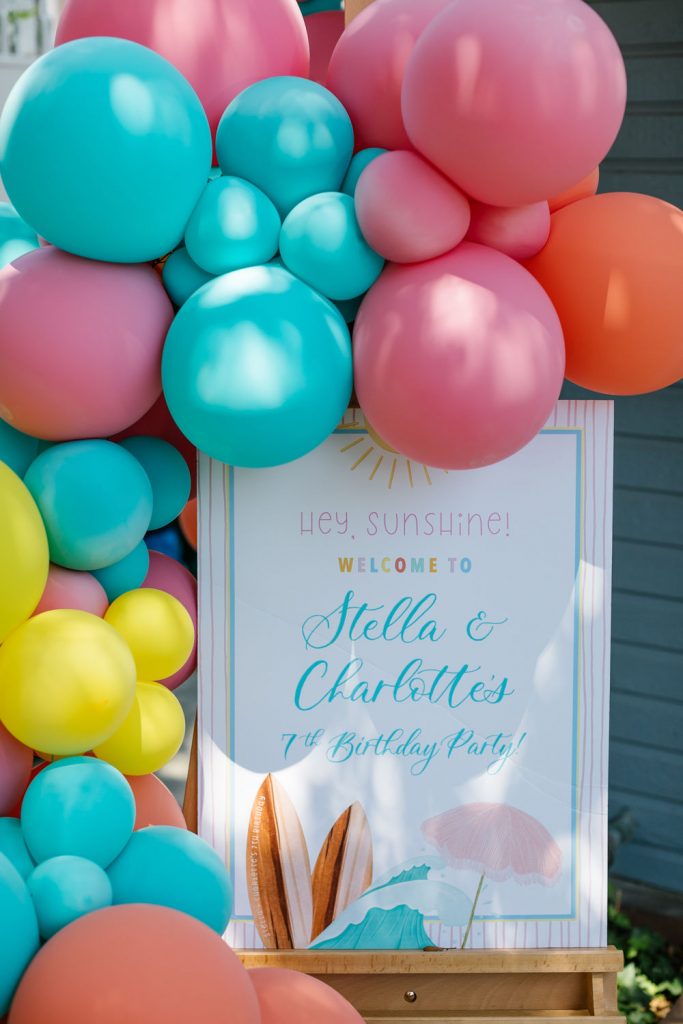 Stella & Charlotte's grandma was kind enough to host at her amazing pool and we set the scene with the cutest kid's table and backdrop and lots of pretty umbrellas from Sweet Salvage Rentals. I can't wait to show you all of the details below!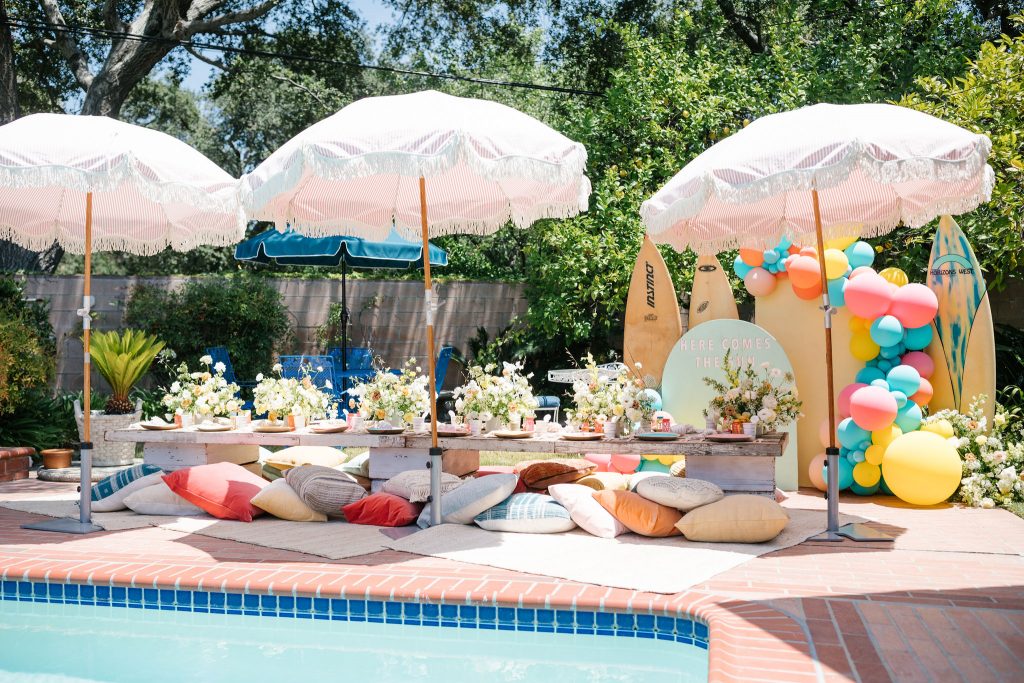 Now that's a good view!! Sweet Salvage Rentals brought the tables AND the vintage surf boards – I've been dying to use them! The Pop Shop added her cute backdrop and balloons with Pirouette Paper's vinyl sticker saying "here comes the sun" and we added so much fun color to the table.
Oh Happy Day's modern plates with bamboo chargers and flatware along with Hostess Haven's adorable napkins and Daydream Society's cups made this one colorful and festive one! To finish it off Third & Park added the prettiest flower arrangements ever! I am dying for this one!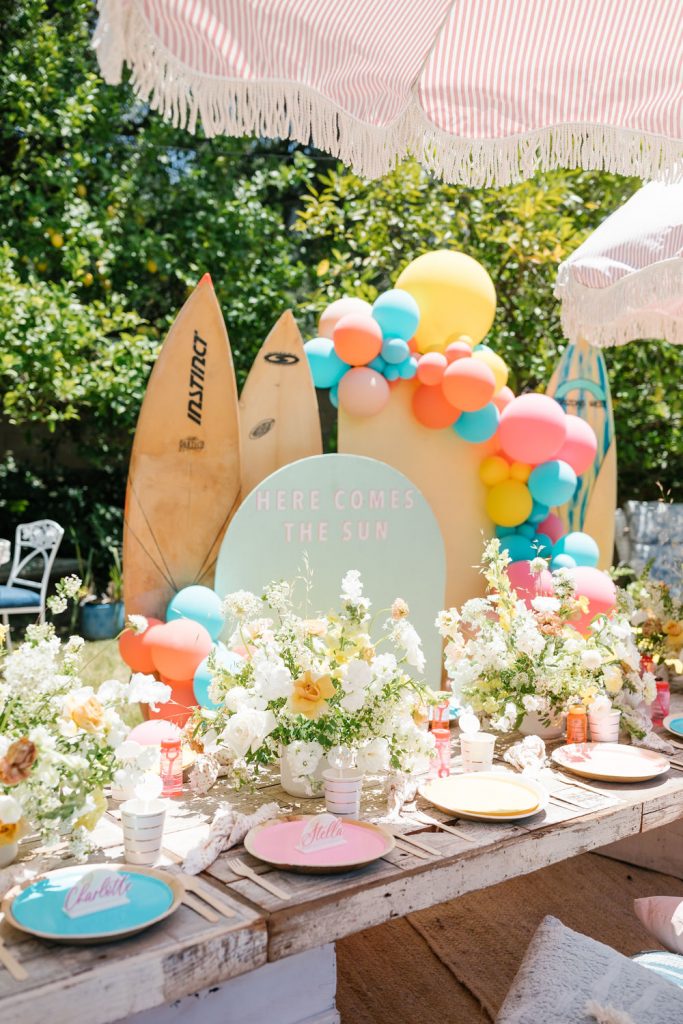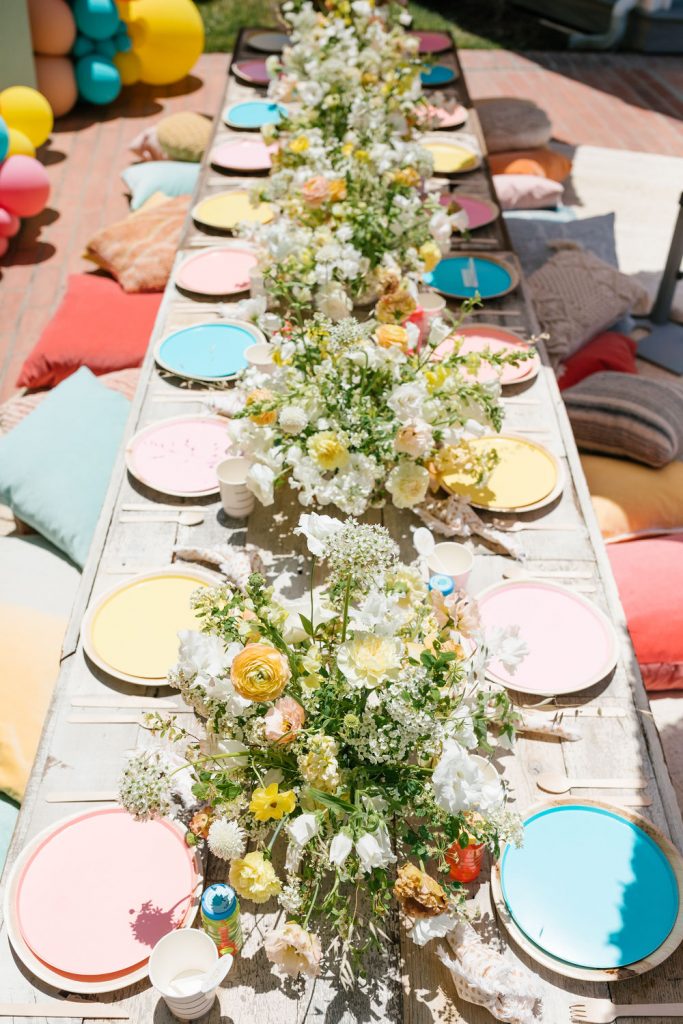 Of course the birthday girls had to have their own place cards! Pirouette Paper delivered with designing these sweet stand up place cards and Creative Amme handled the laser cutting.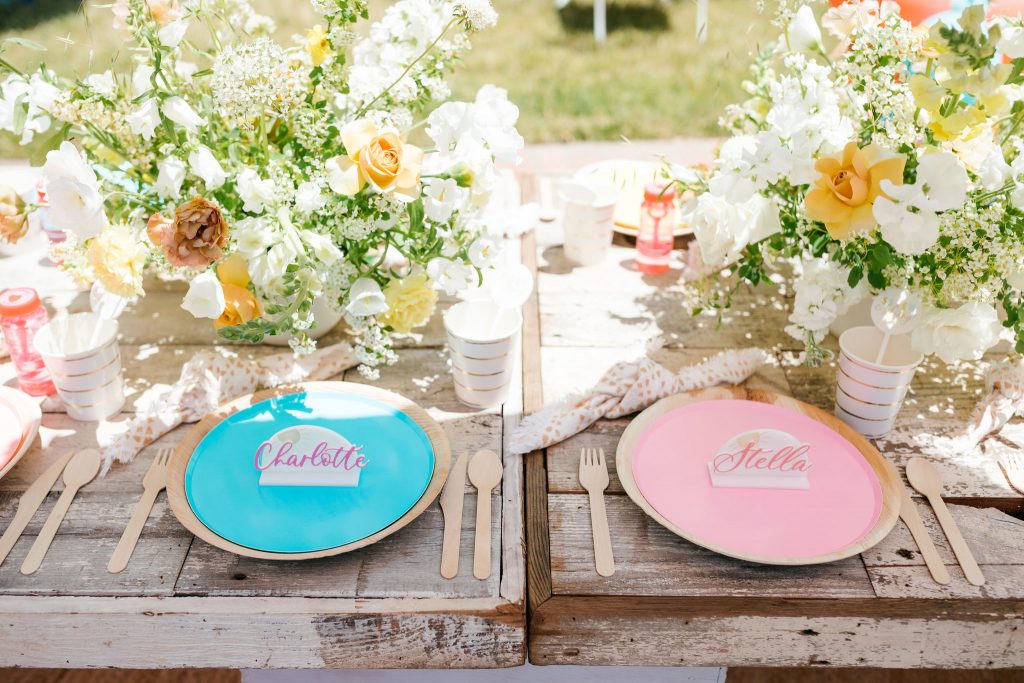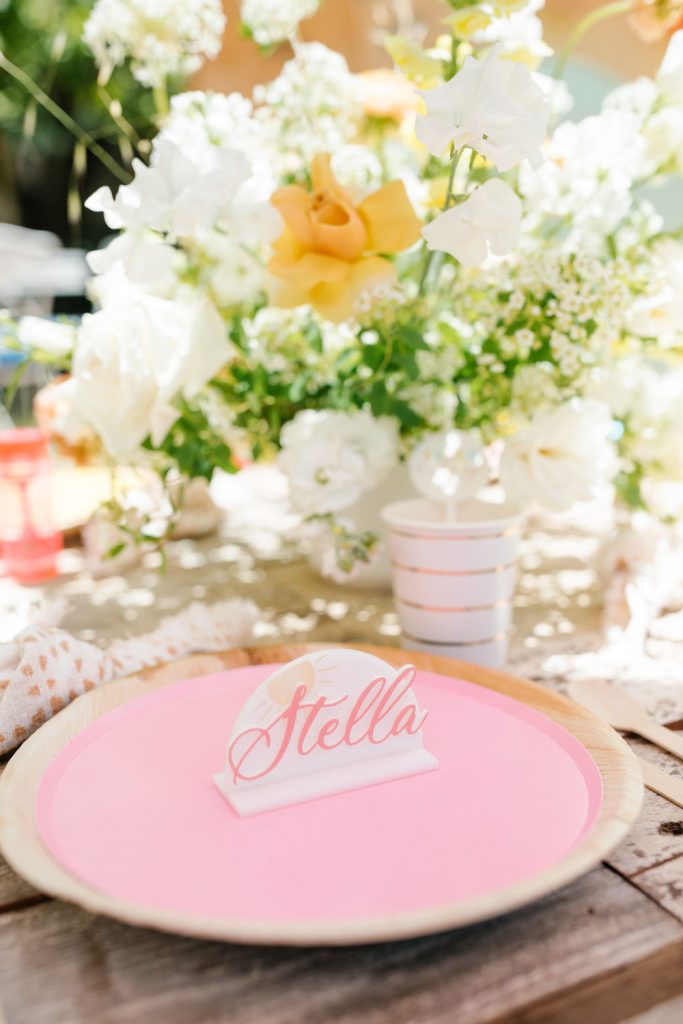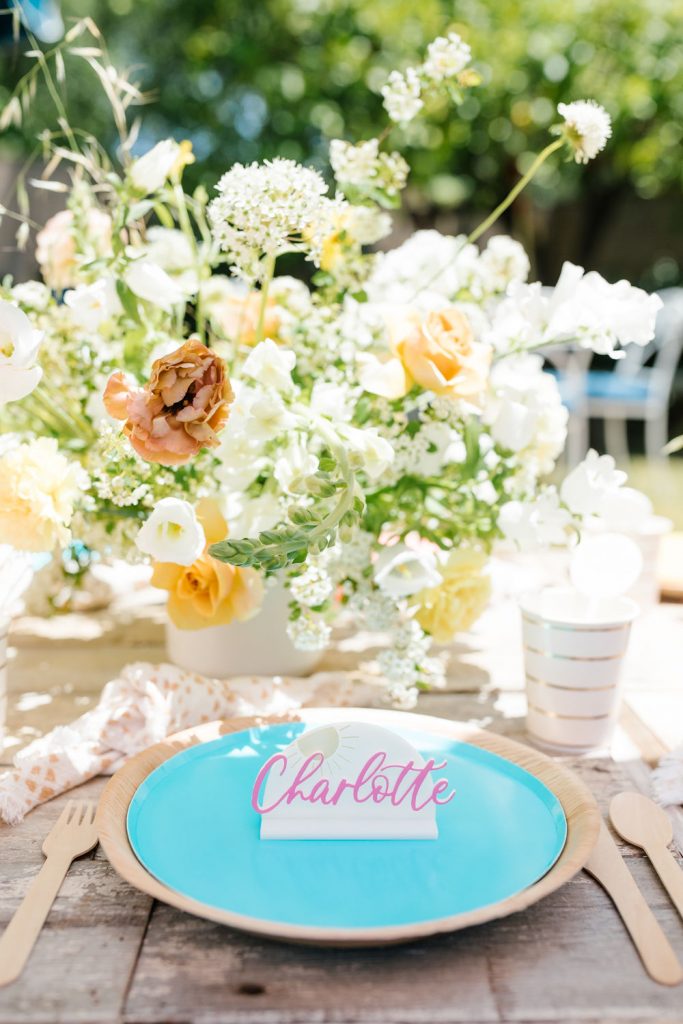 More adorable details from the dream team that is Pirouette Paper and Creative Amme!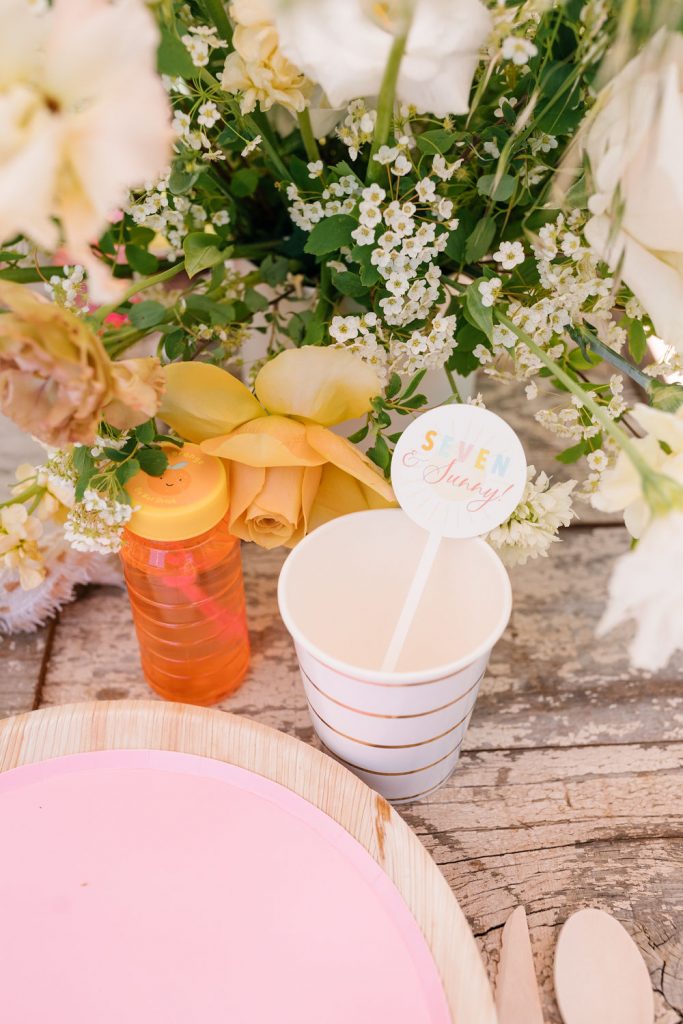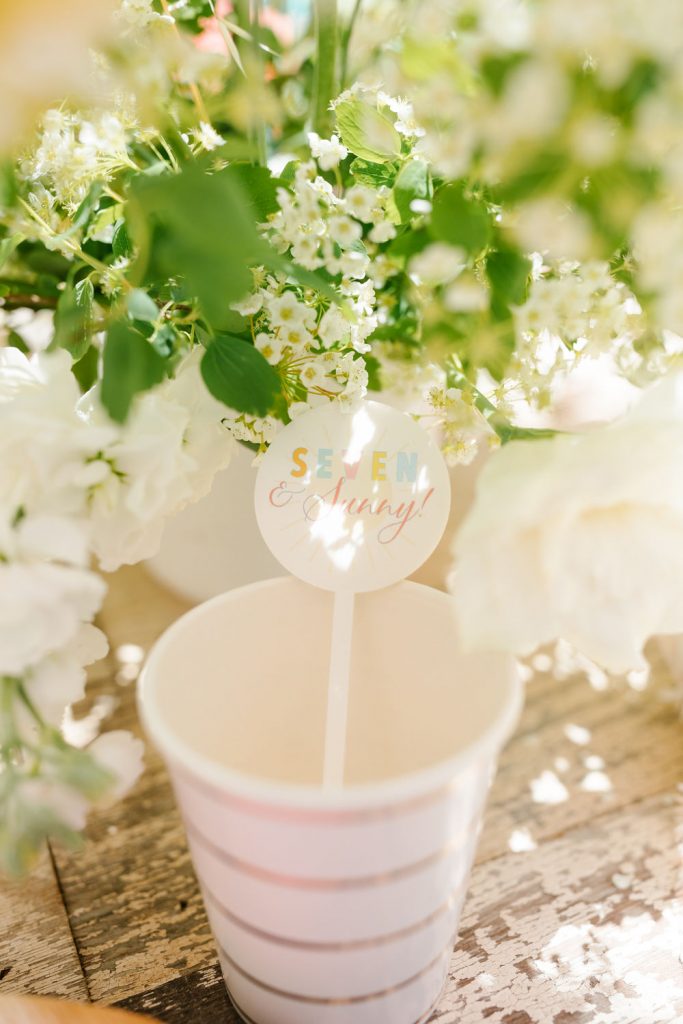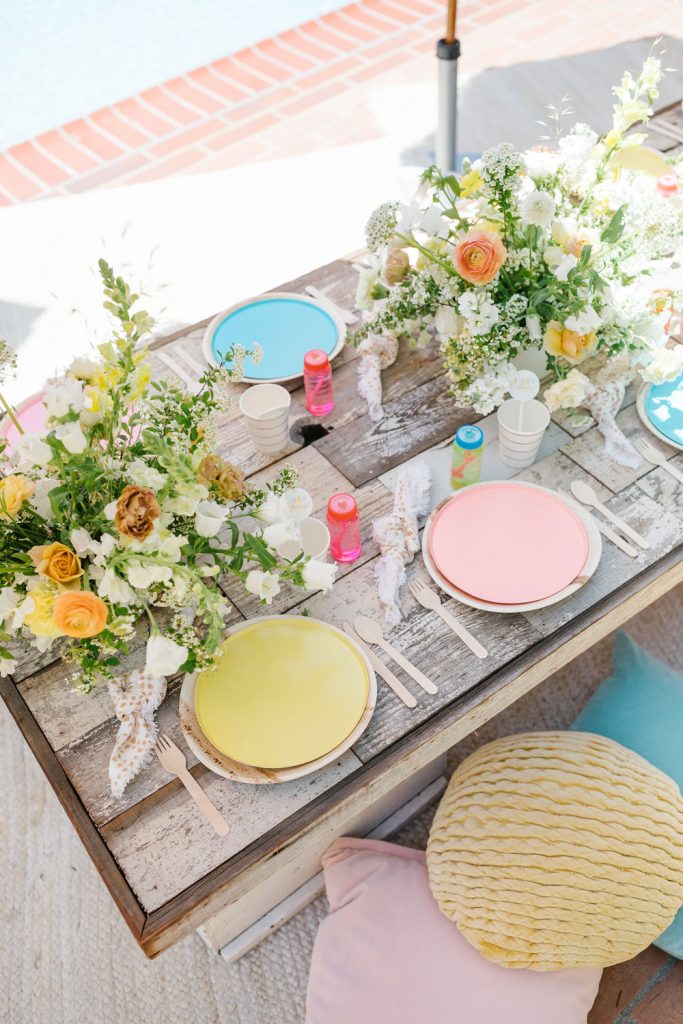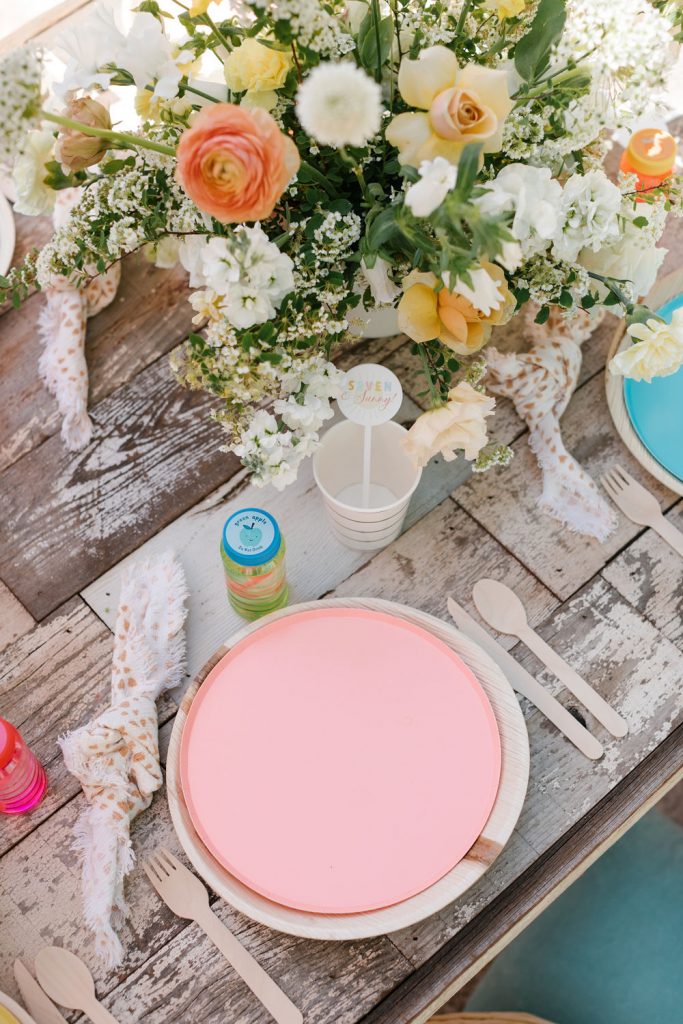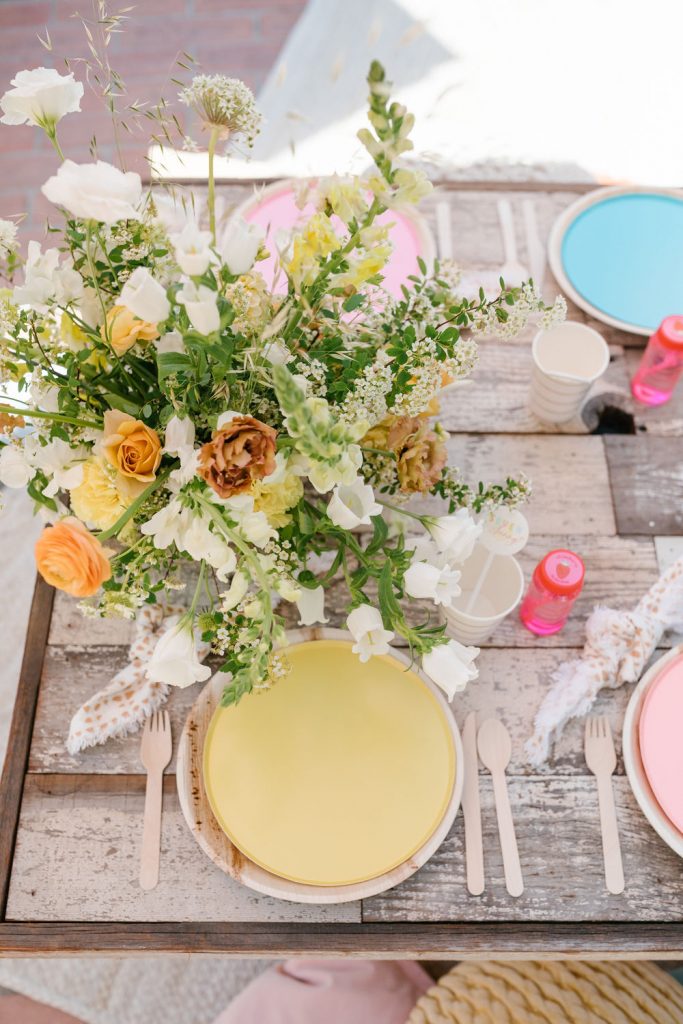 I'm just loving this whole setting! So much color and those flowers by Third & Park are absolutely stunning!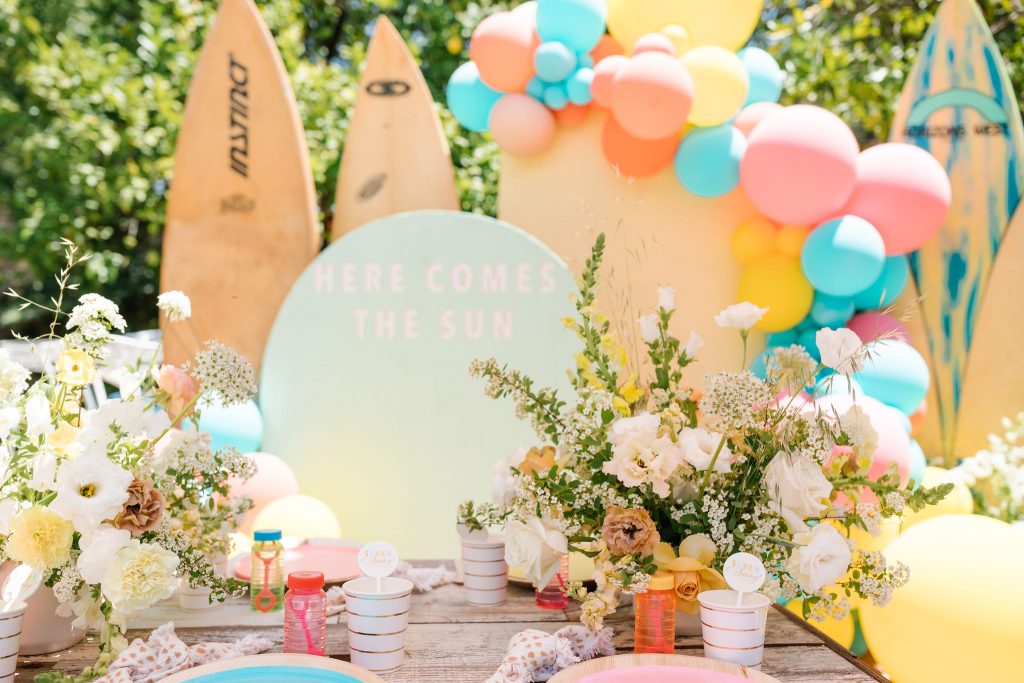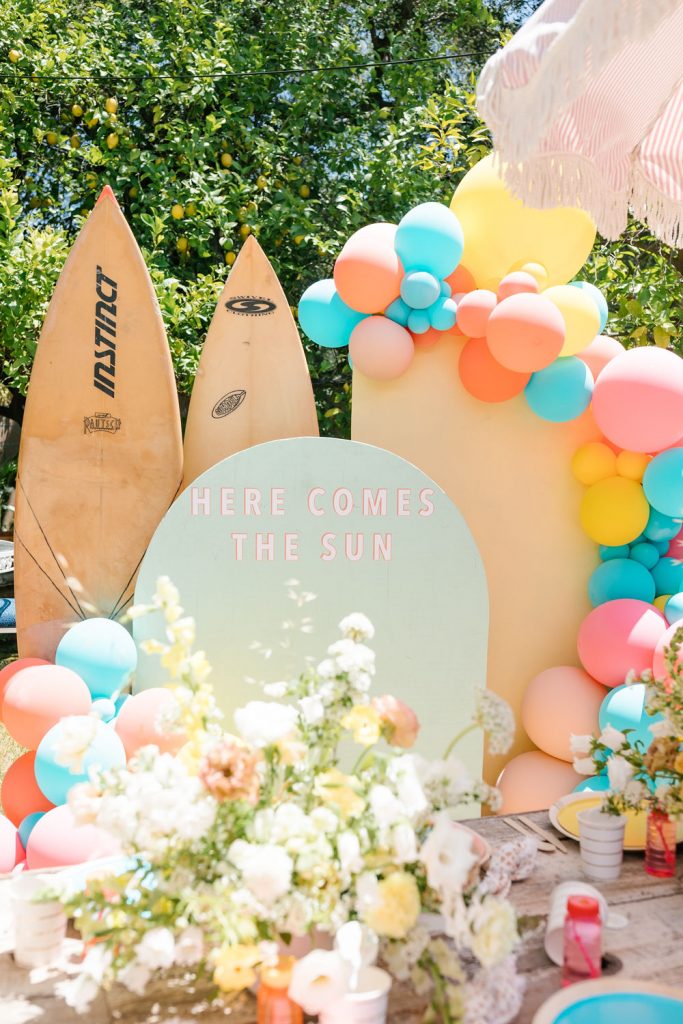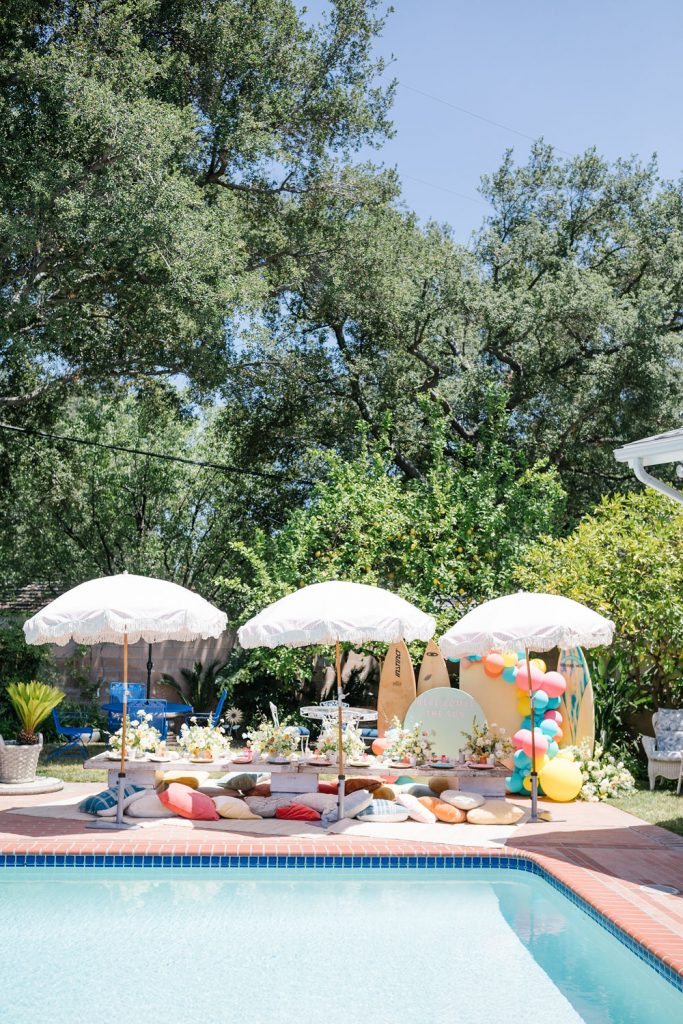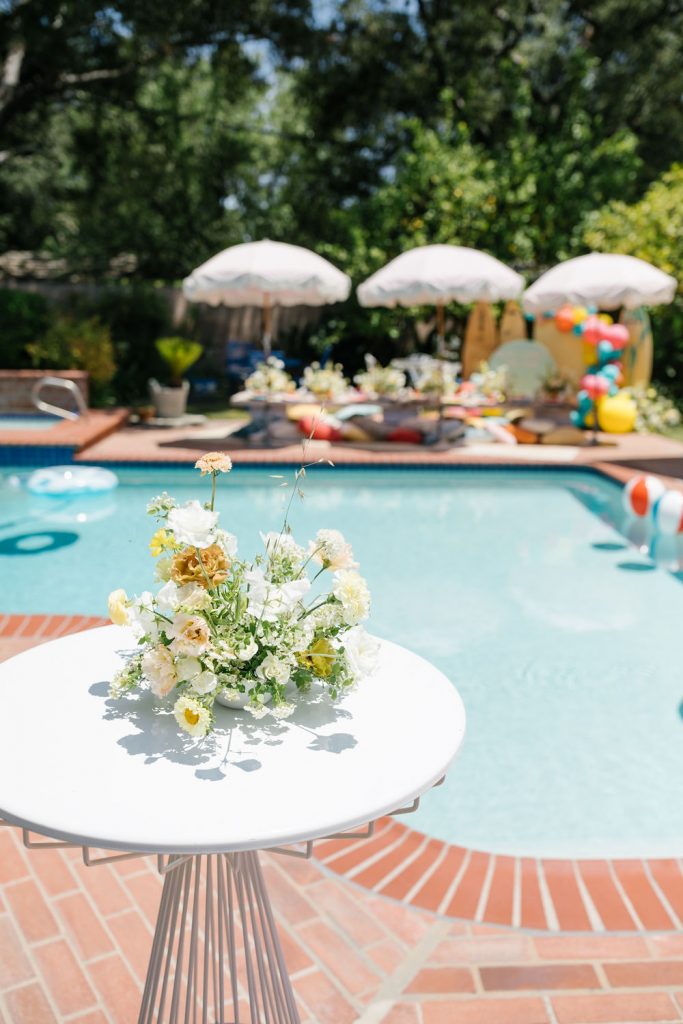 Don't worry we had plenty of seating for adults – with some sun and some shade! Sweet Salvage Rentals handled that with all of our beautiful rattan pieces. Sunscreen was also out for all guests to stay safe!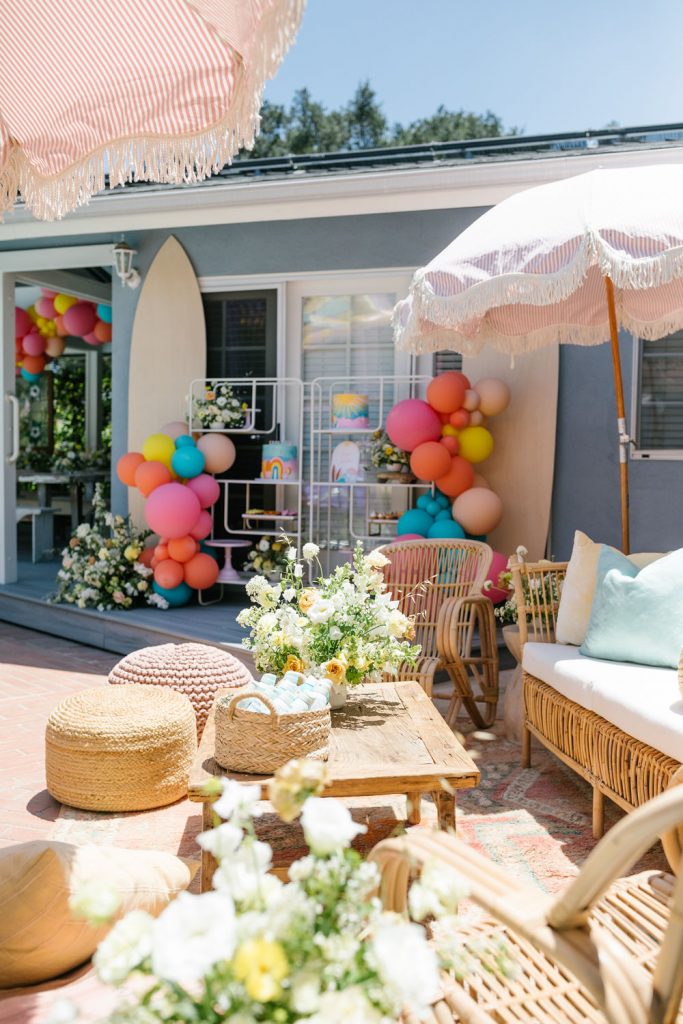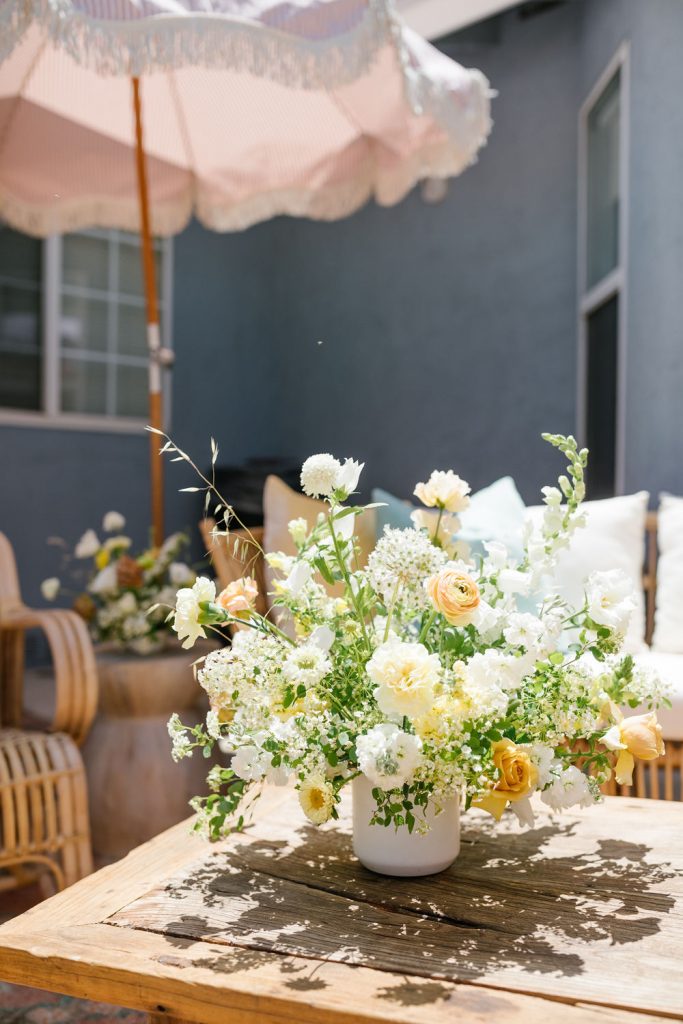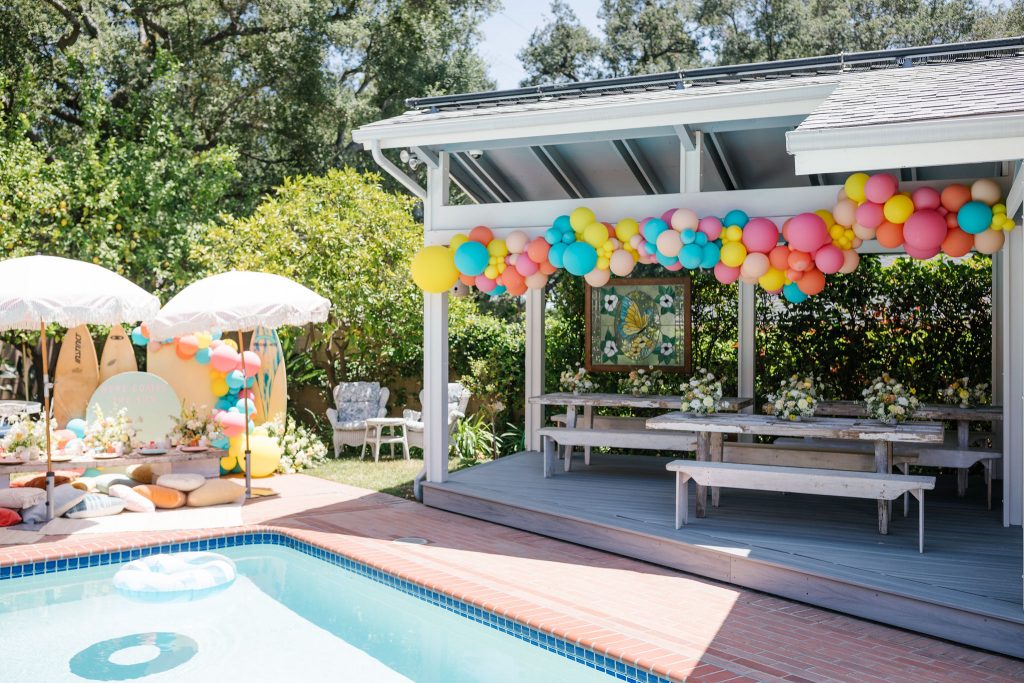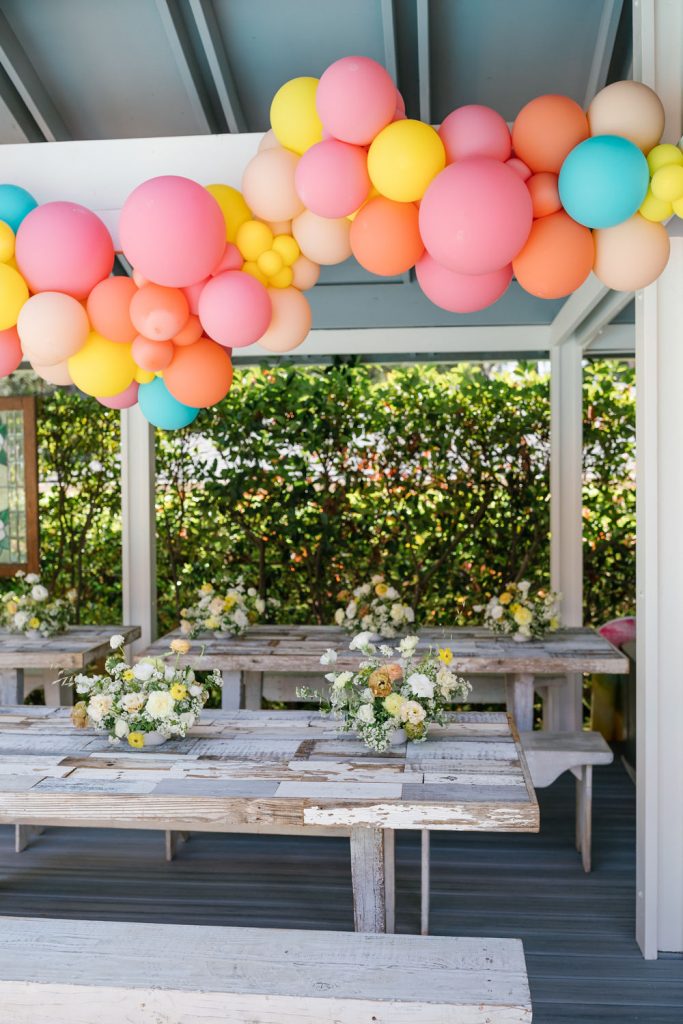 There's our gorgeous birthday gals!!!! Stella & Charlotte have grown up so much! The first party we did for them they turned 3, now they are big 7 year olds!!!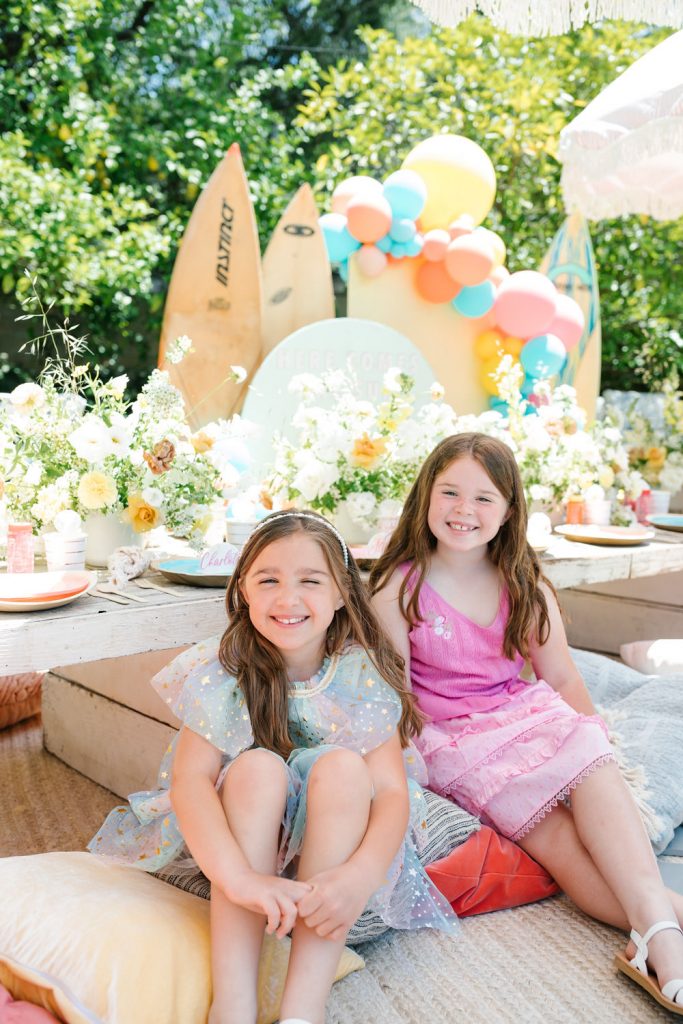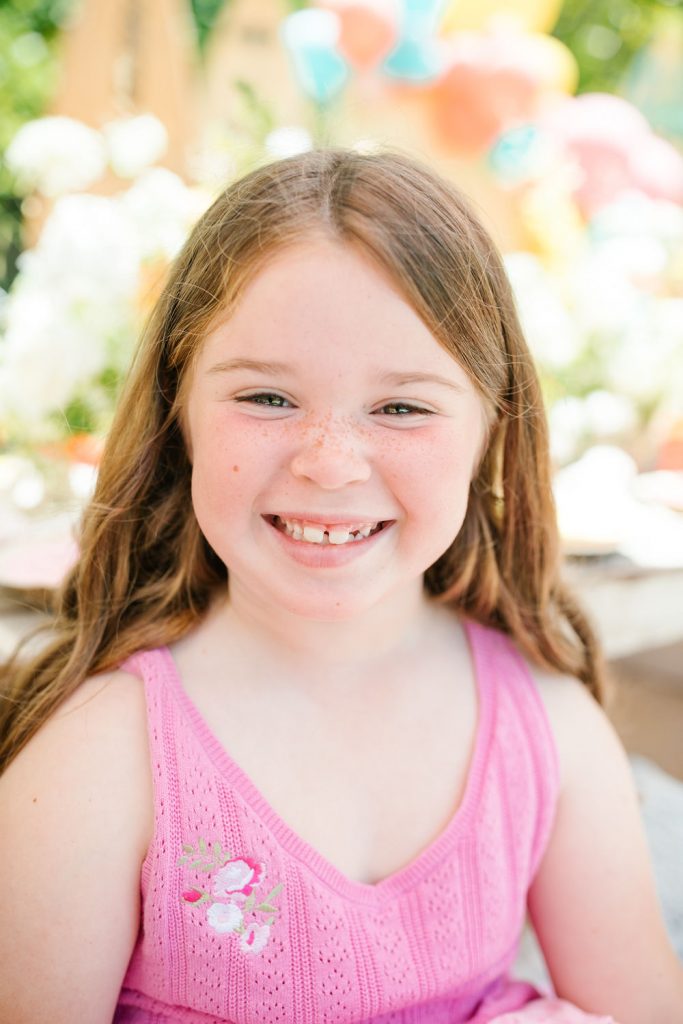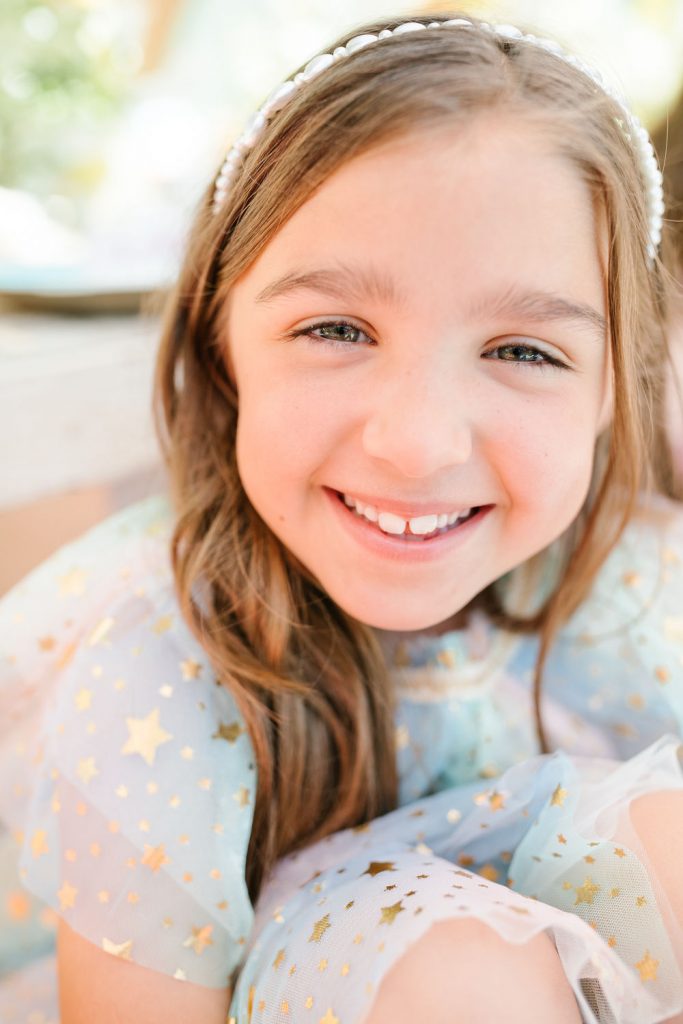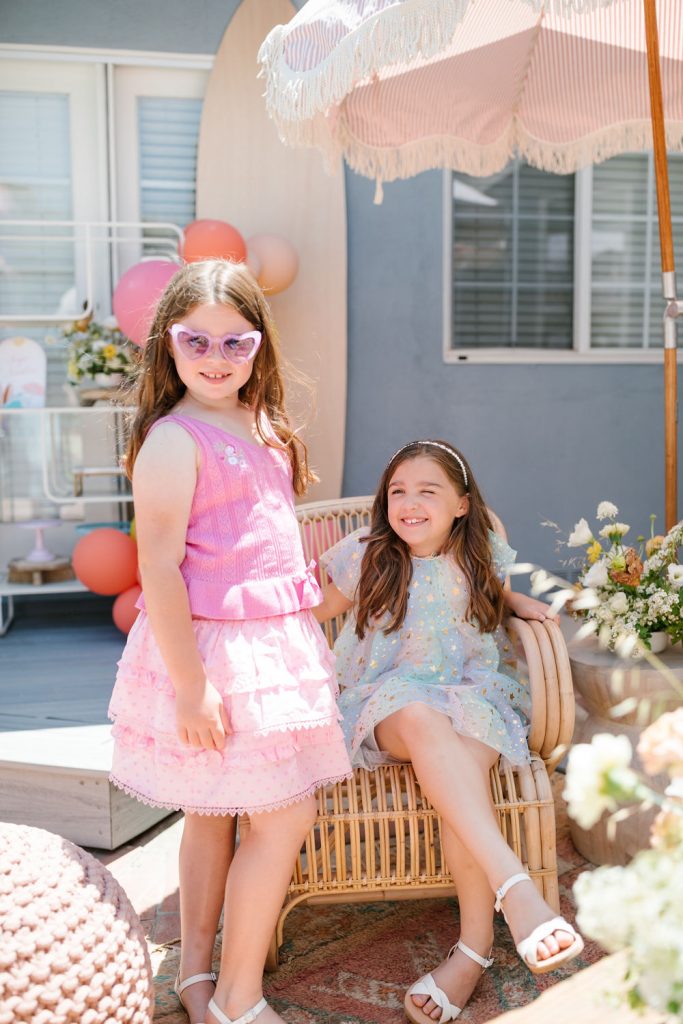 There's their beautiful mama!!!! Love this lady!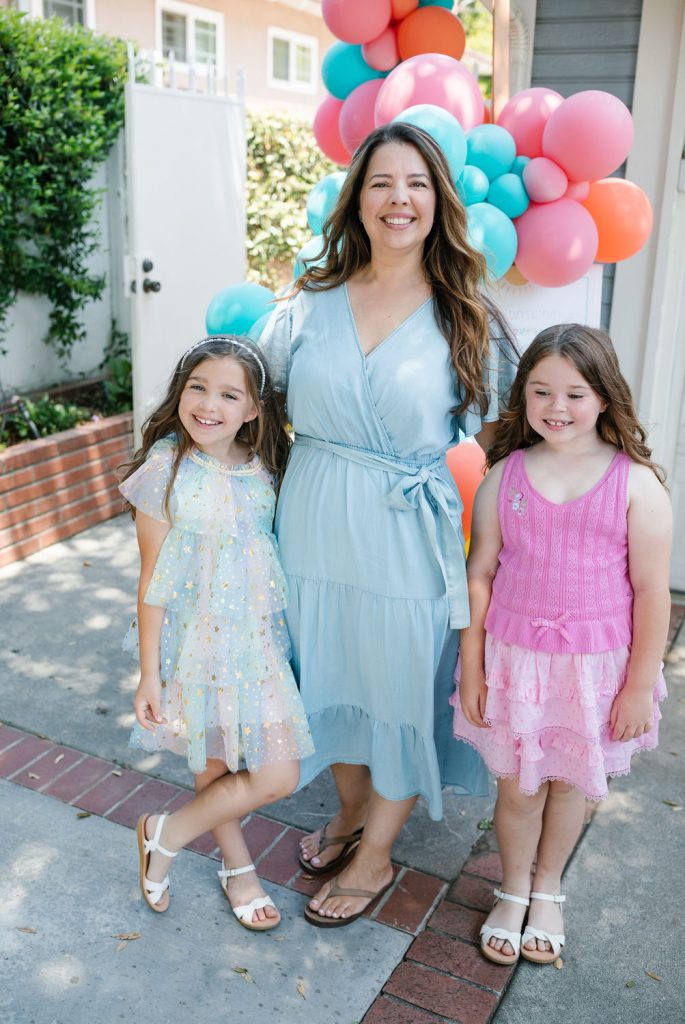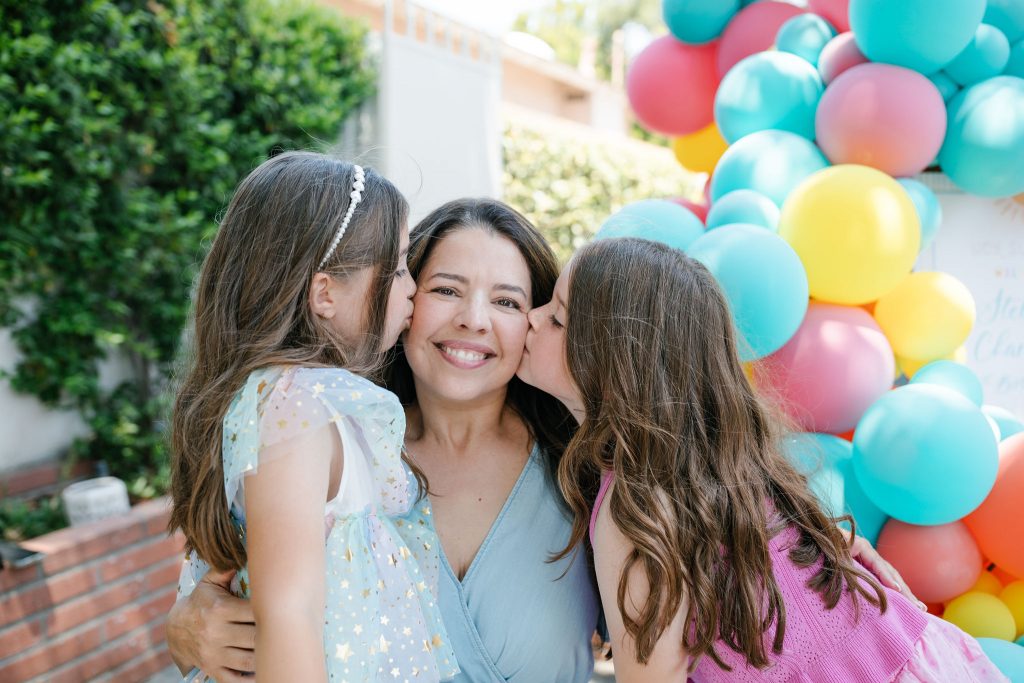 So much fun was had at this party!!!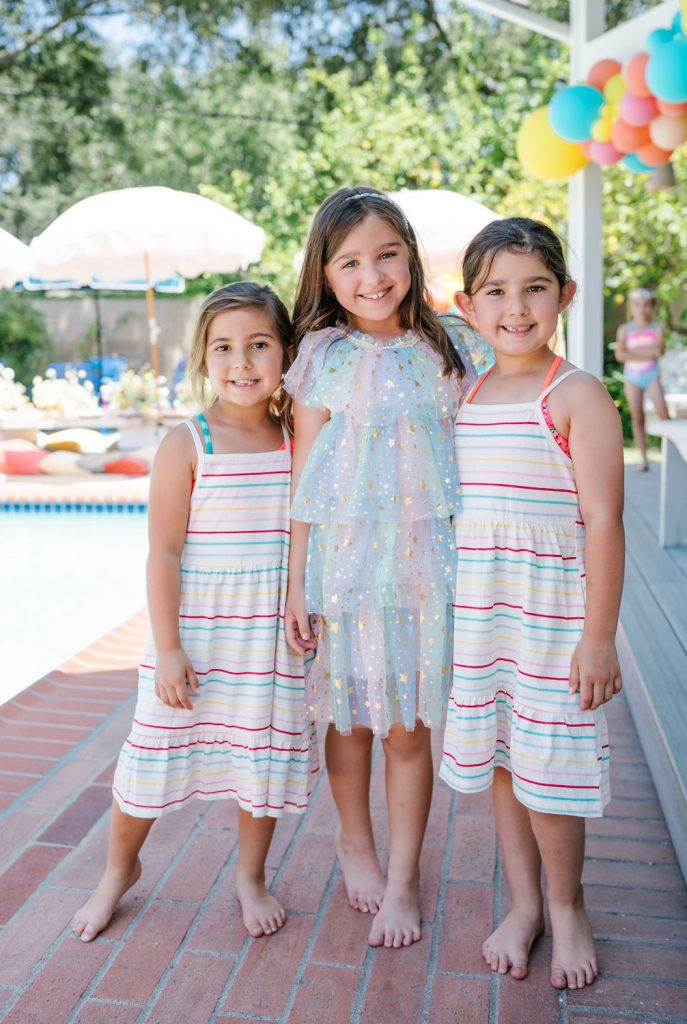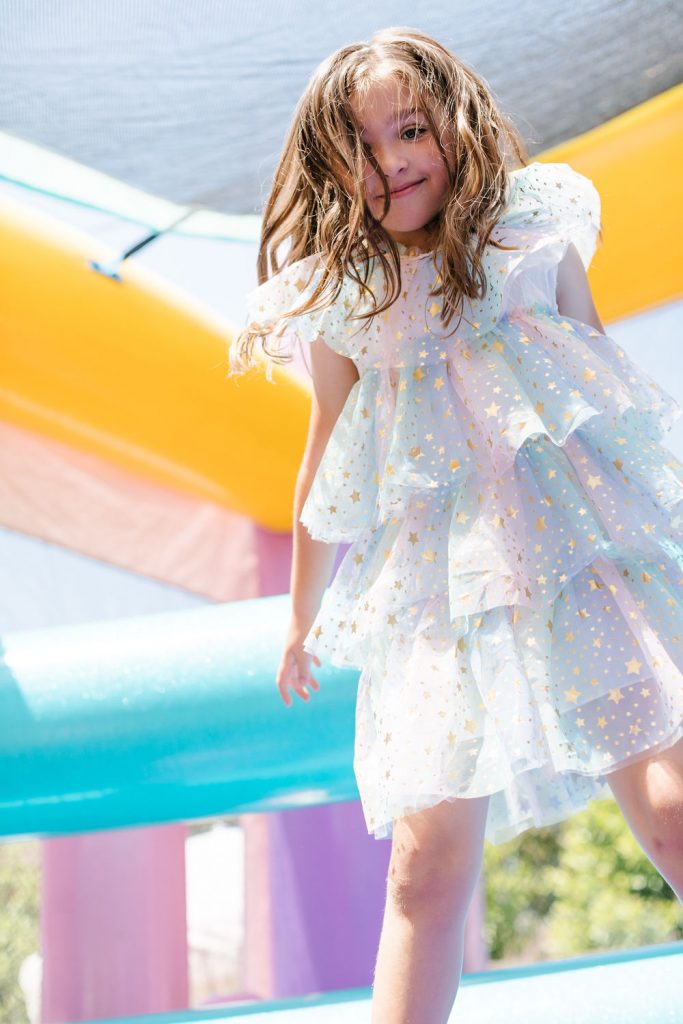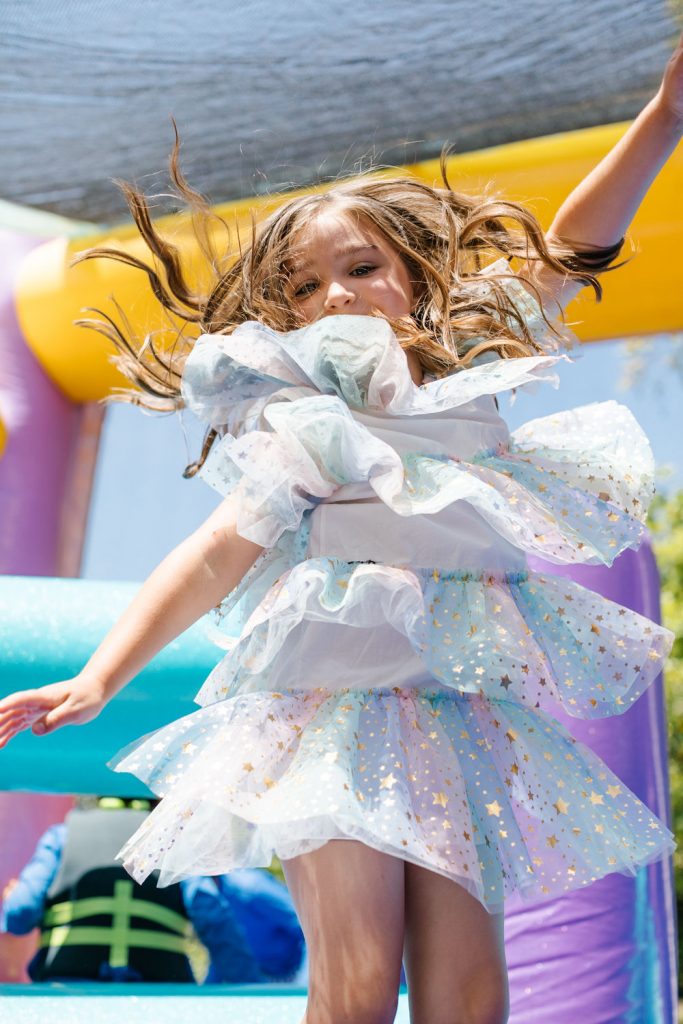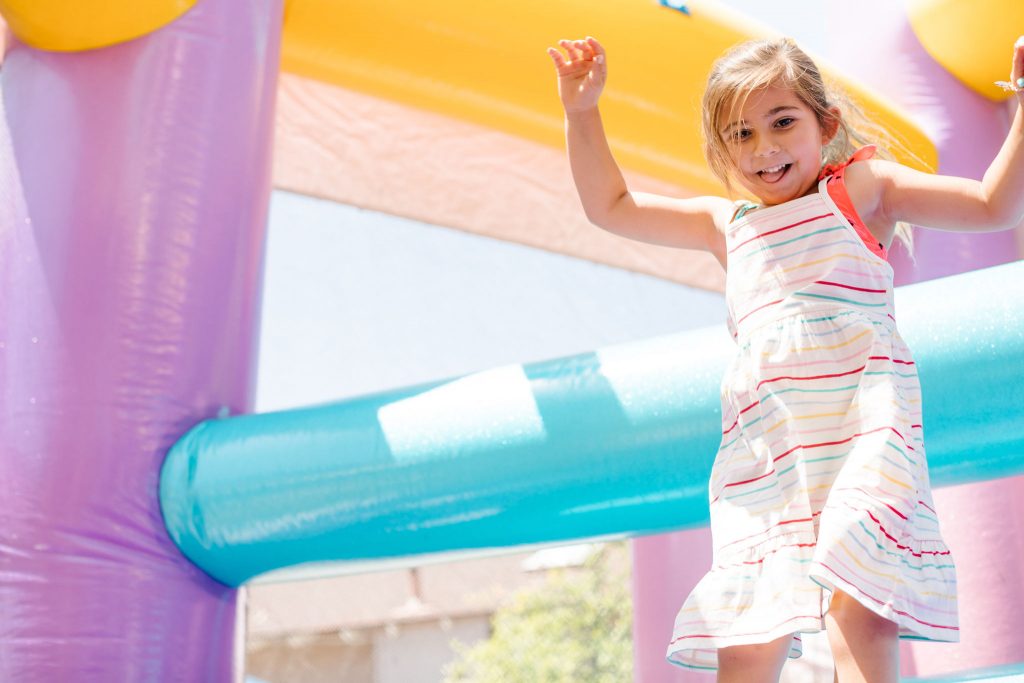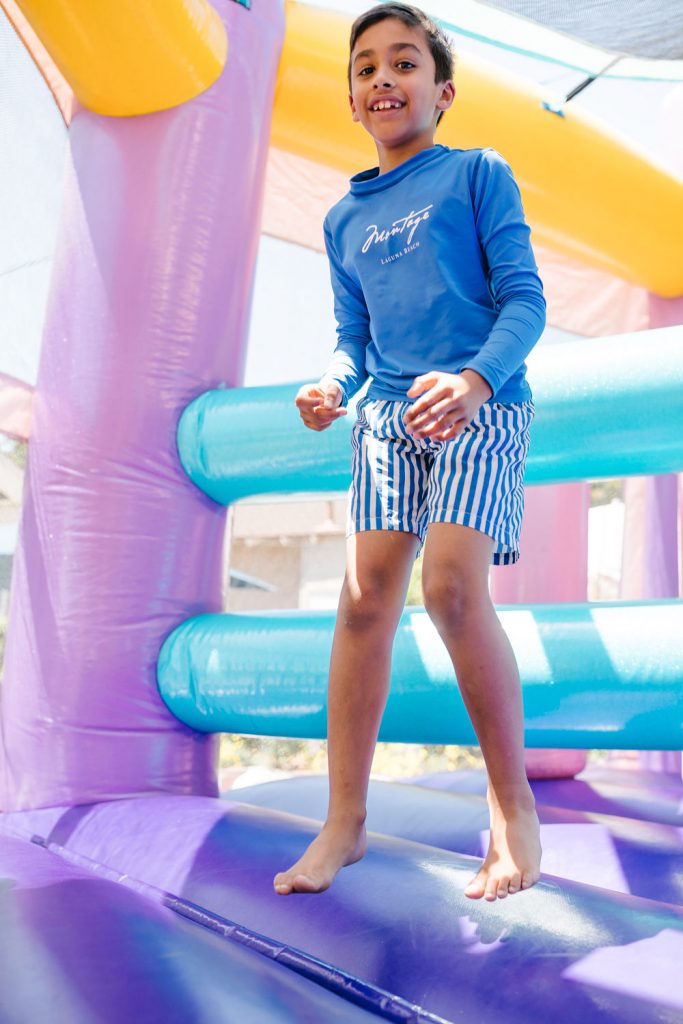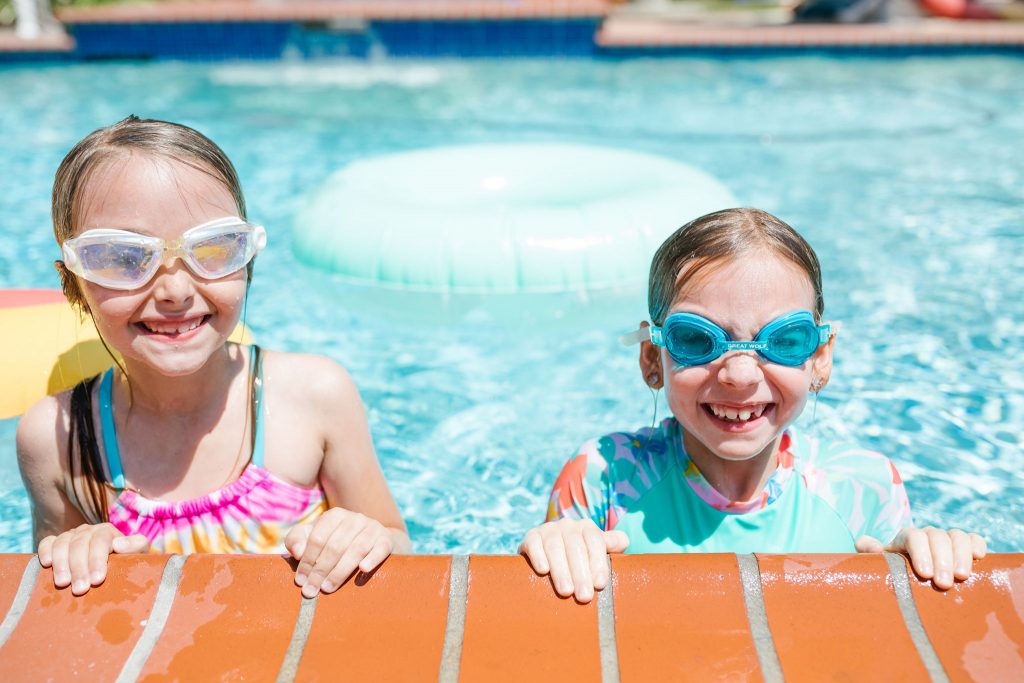 We got some really fun floaties for the pool for the kids too! I'm linking them all at the end of this post.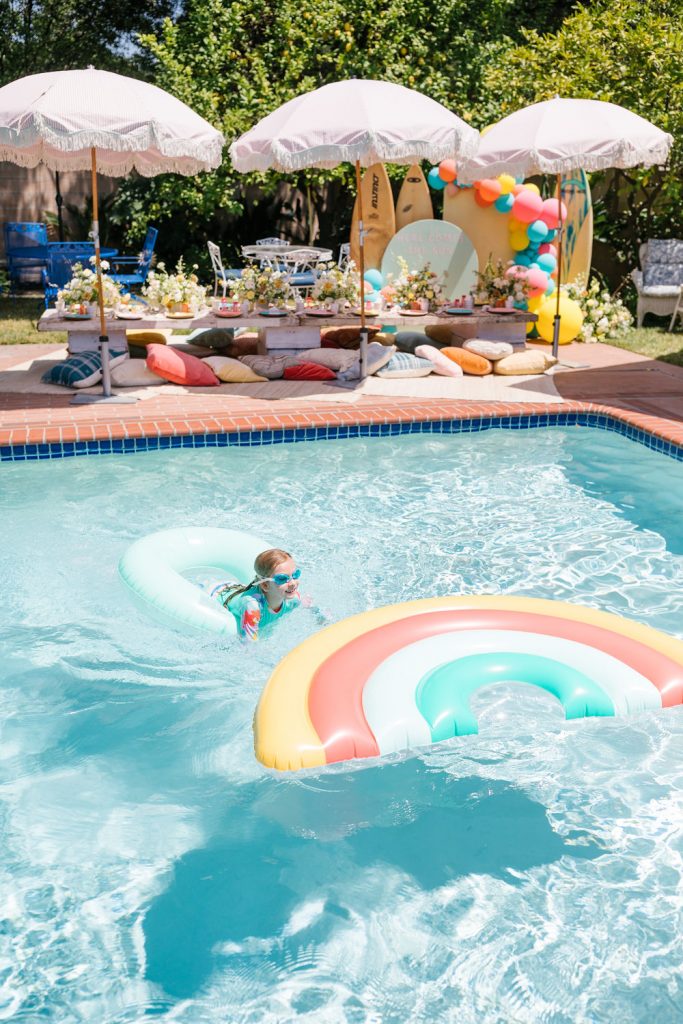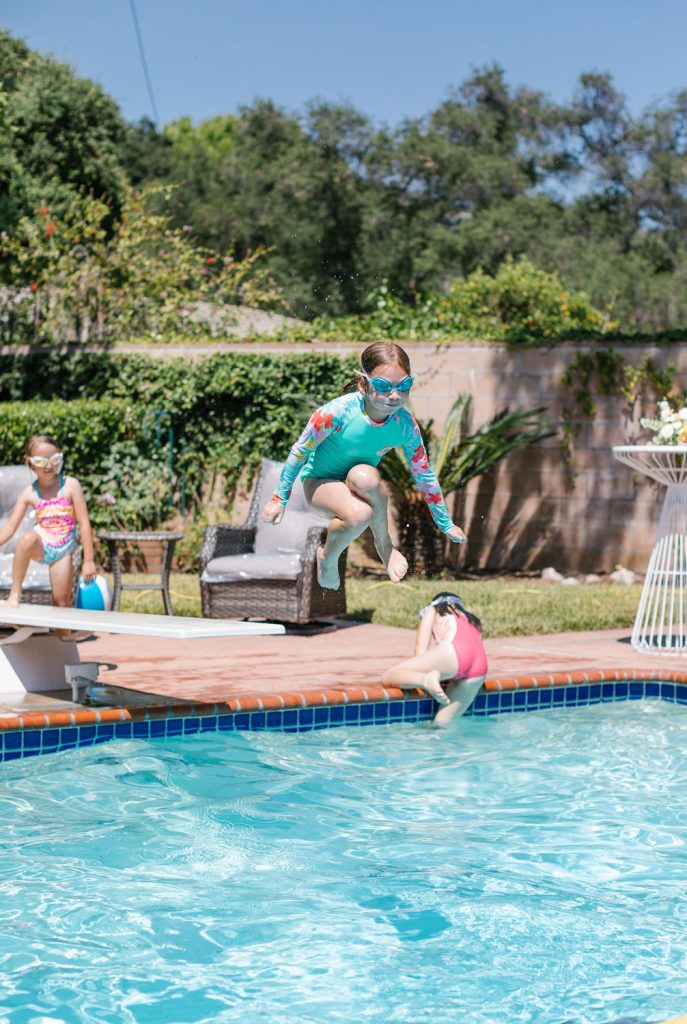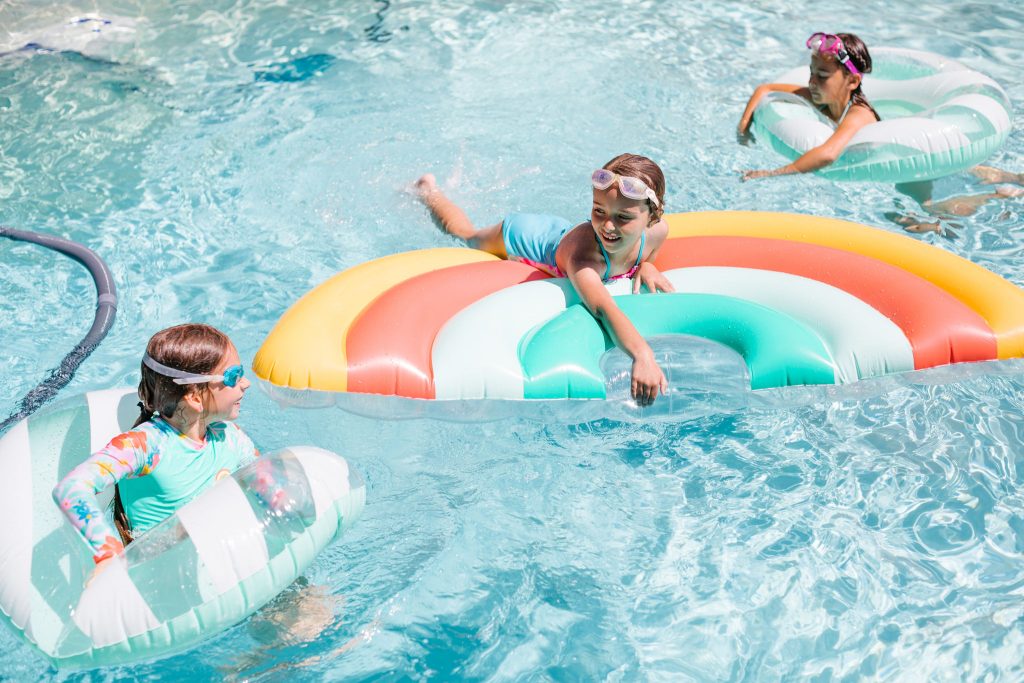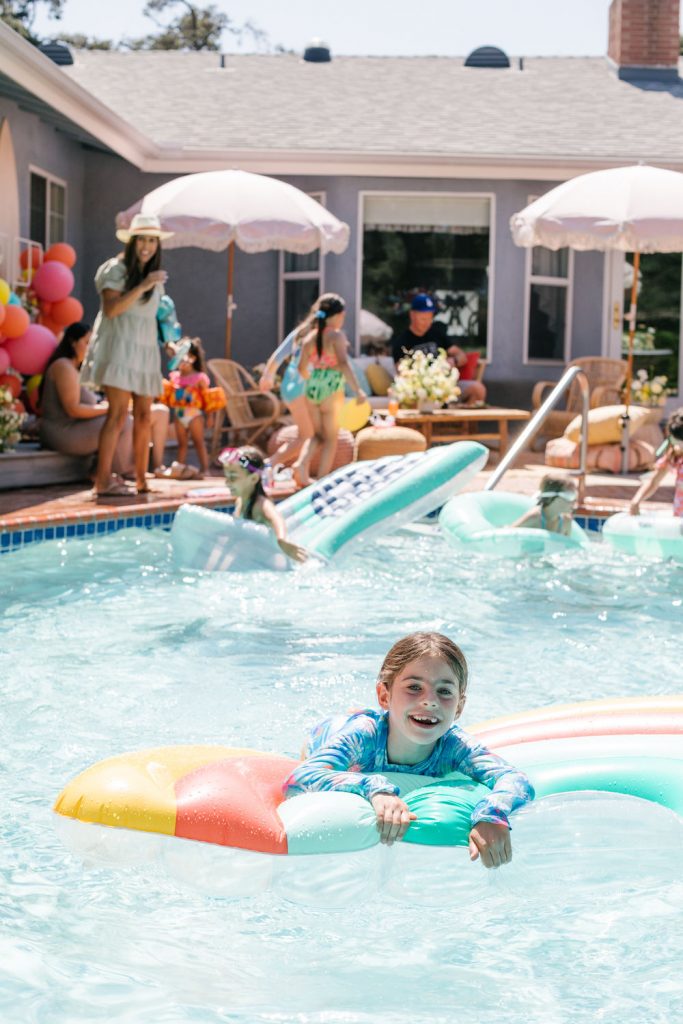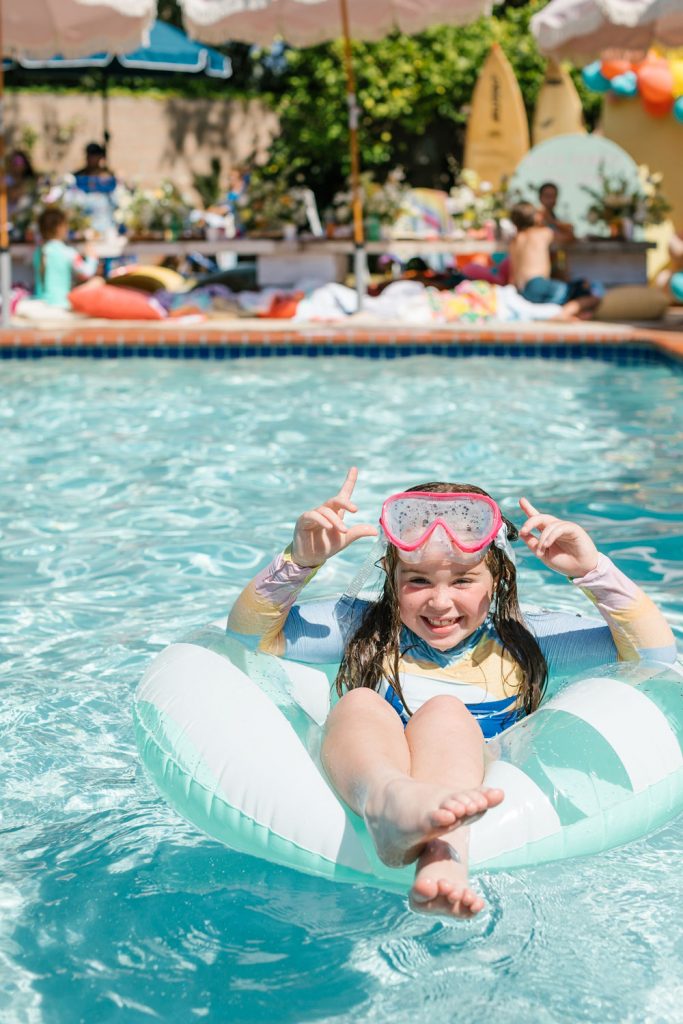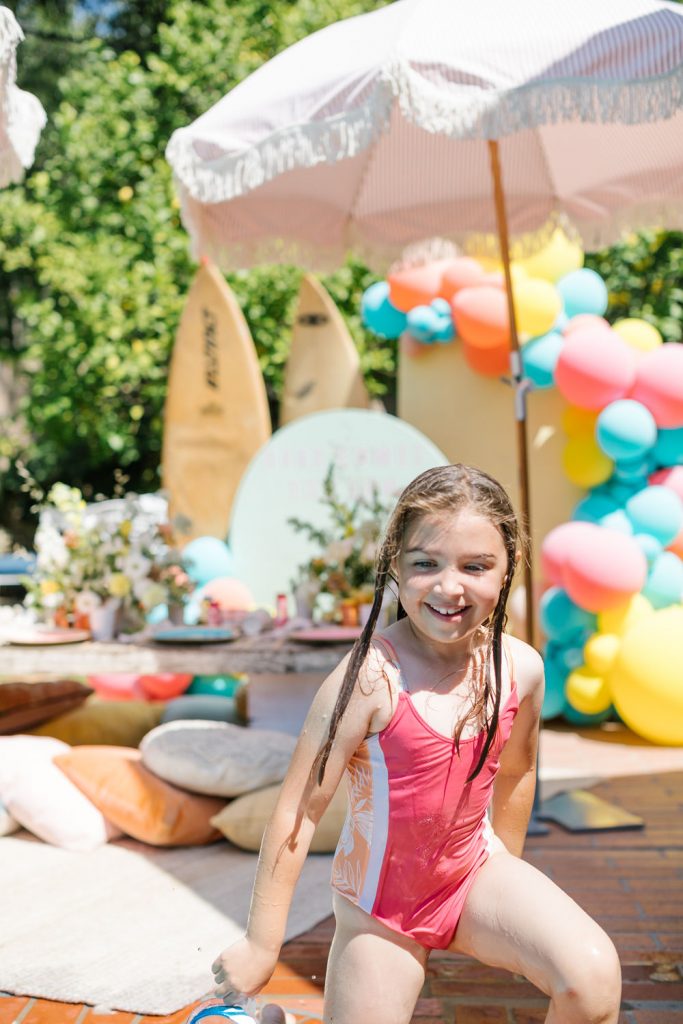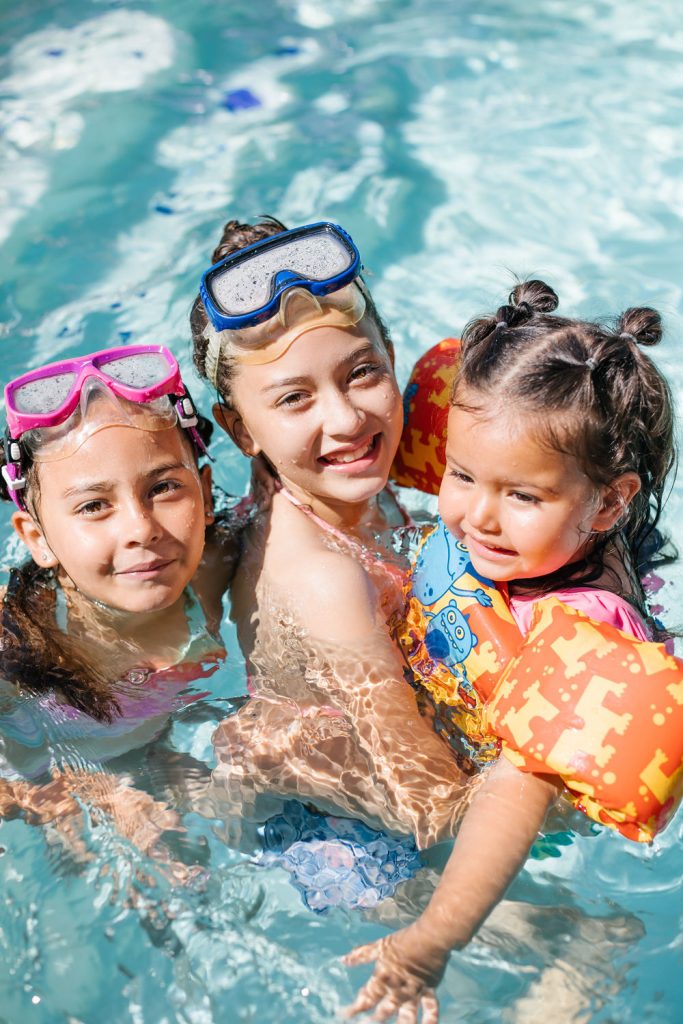 The dessert situation was pretty epic for this party. Those wooden surf boards were Stella & Charlotte's dad Scott's homemade masterpiece for this one. We put them as a backdrop behind Sweet Salvage Rentals shelves which were filled with delicious and gorgeous treats from Danielle at Sheila Mae.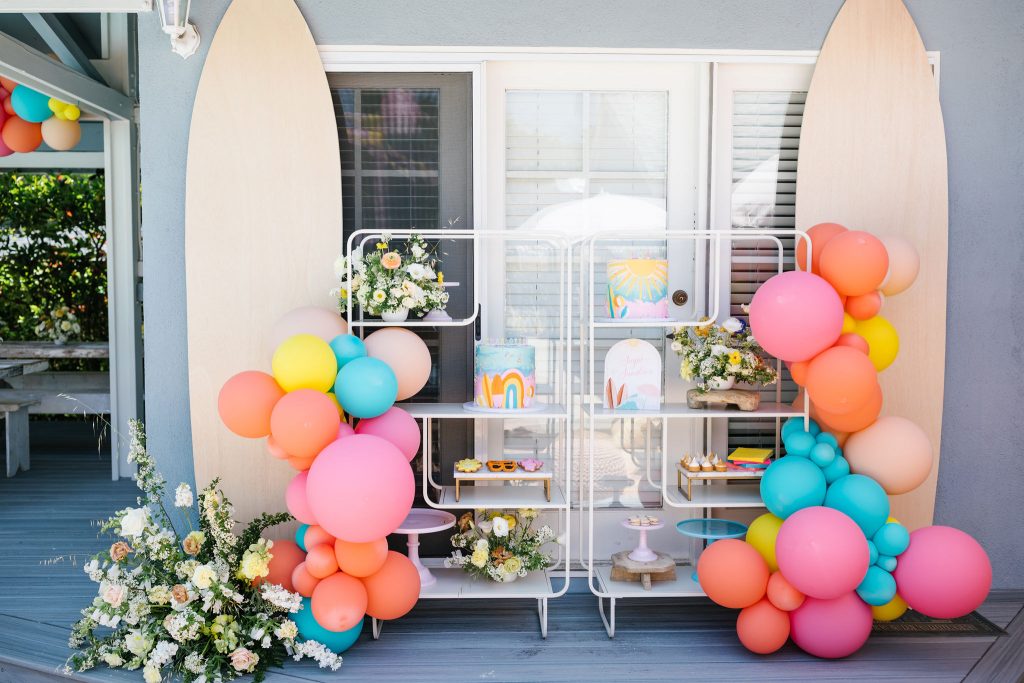 These cakes are INCREDIBLE!! Love the cute toppers from Pirouette Paper & Creative Amme too!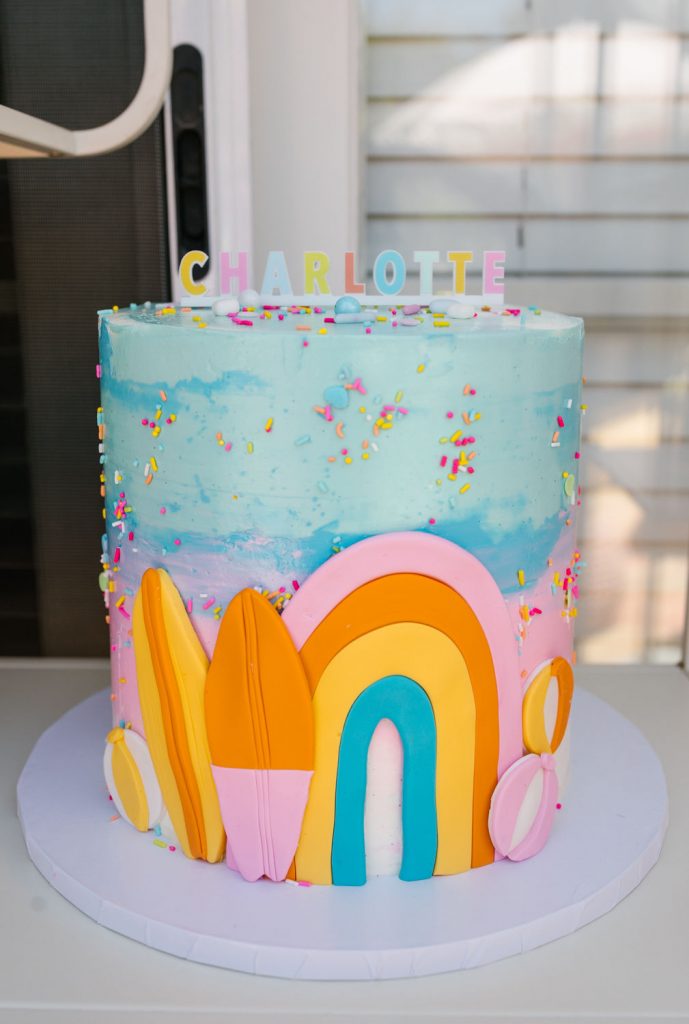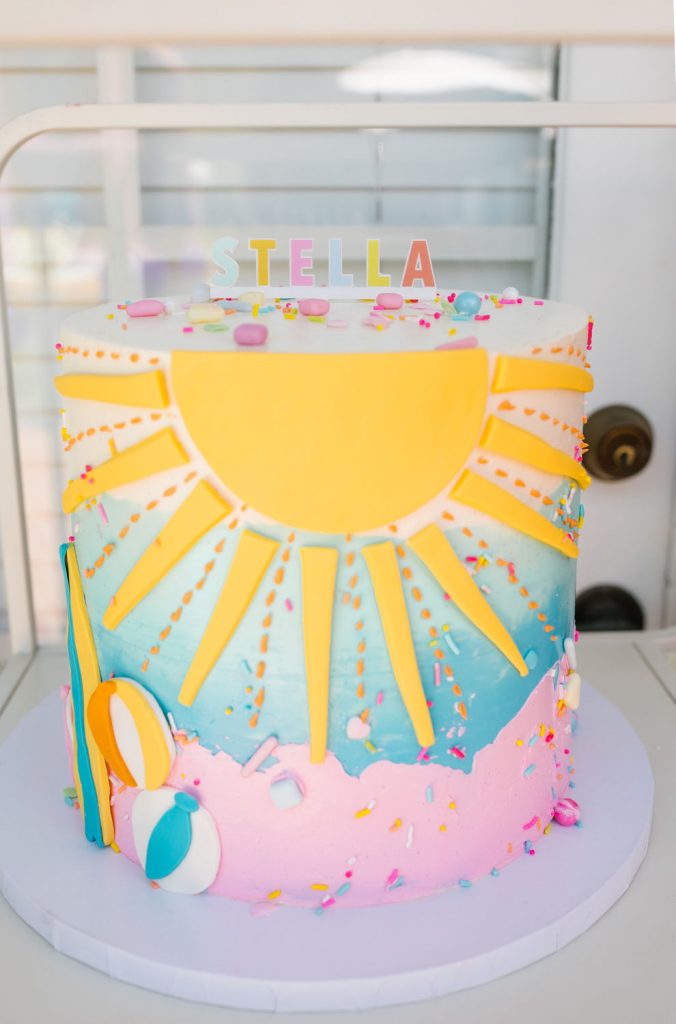 Nothing better than sugar & sunshine!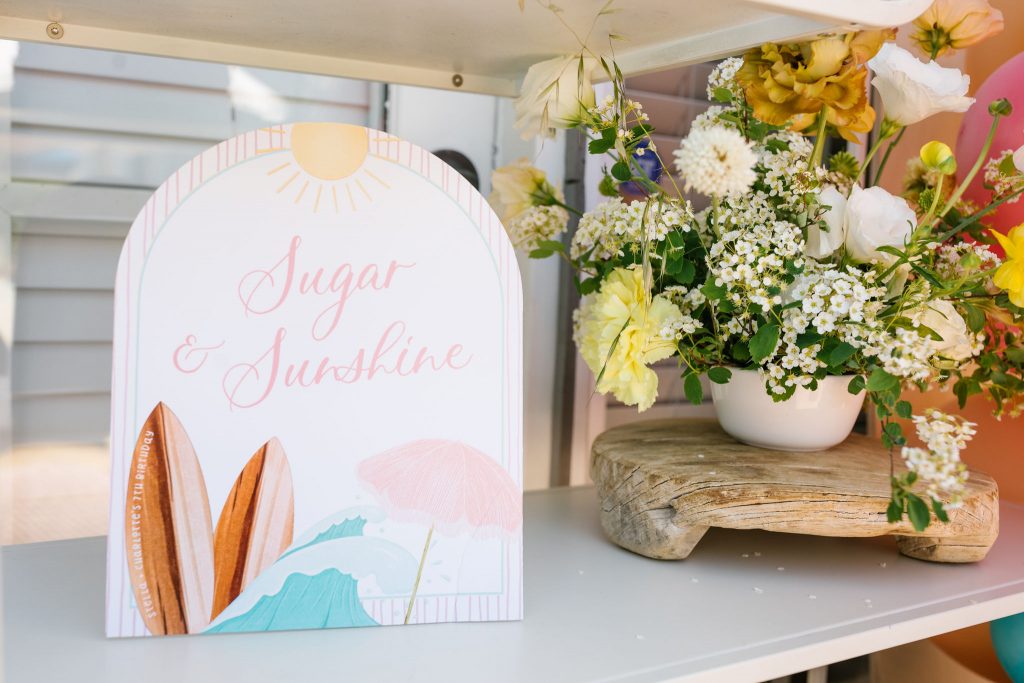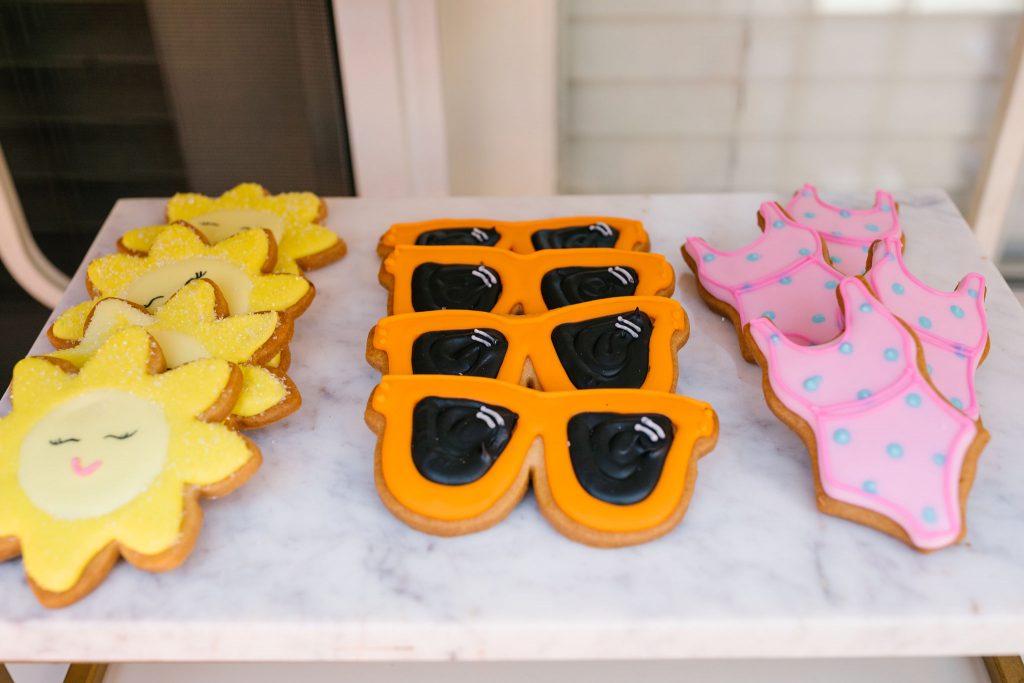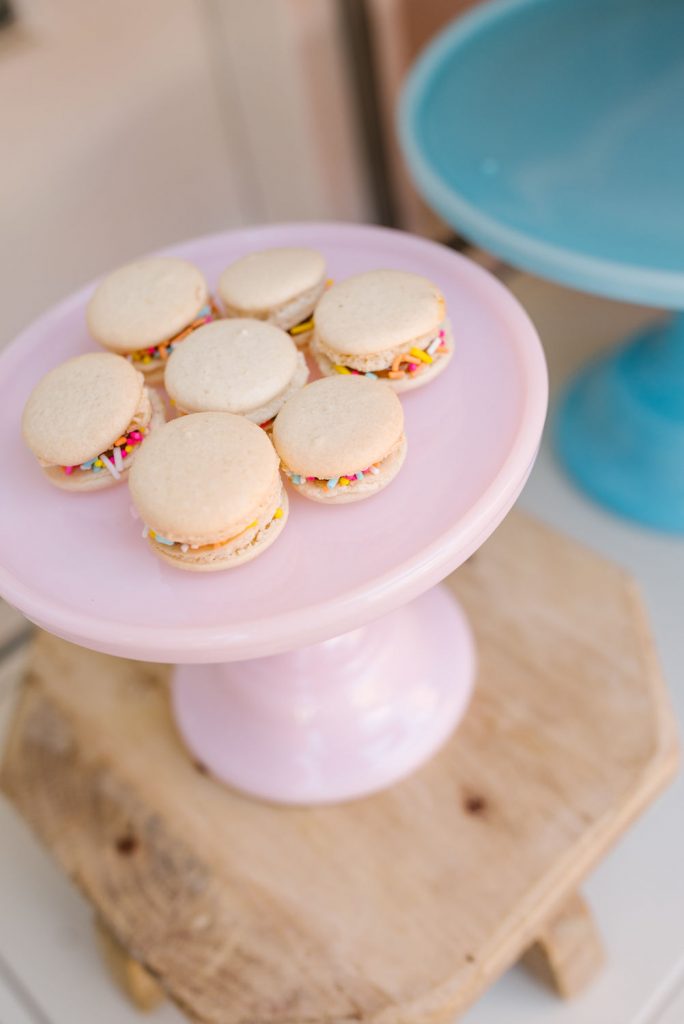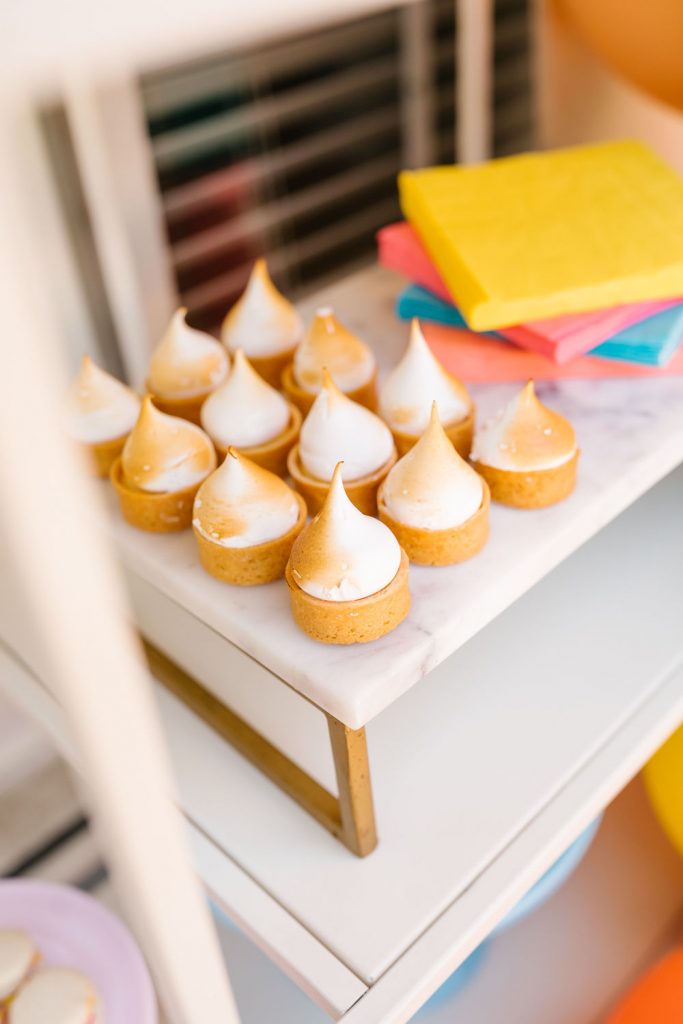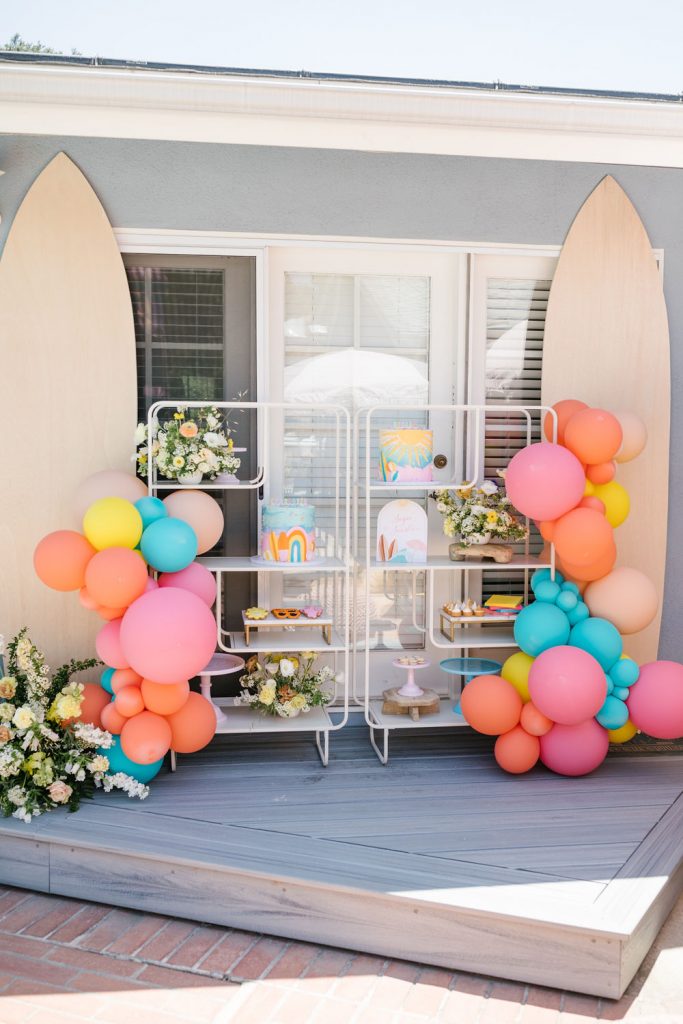 Double the cakes, double the yummy!!!!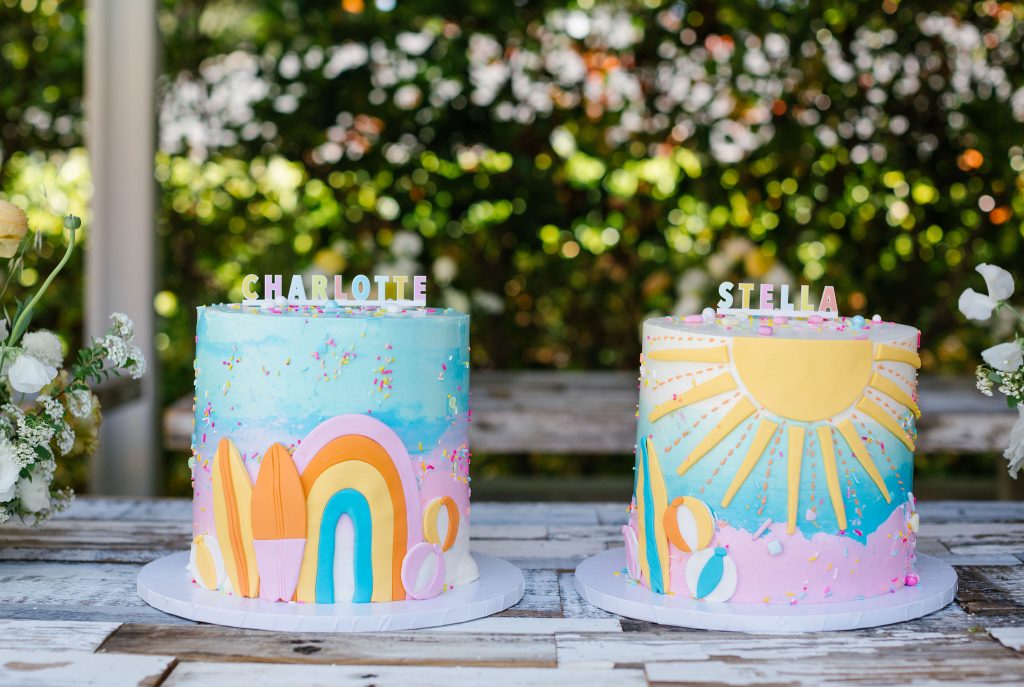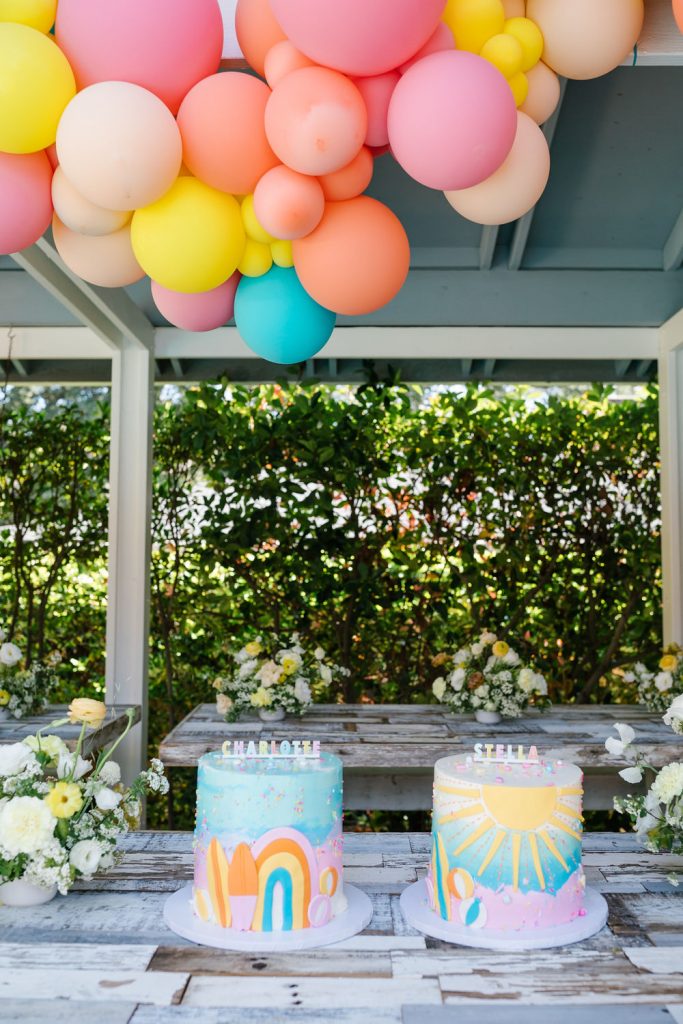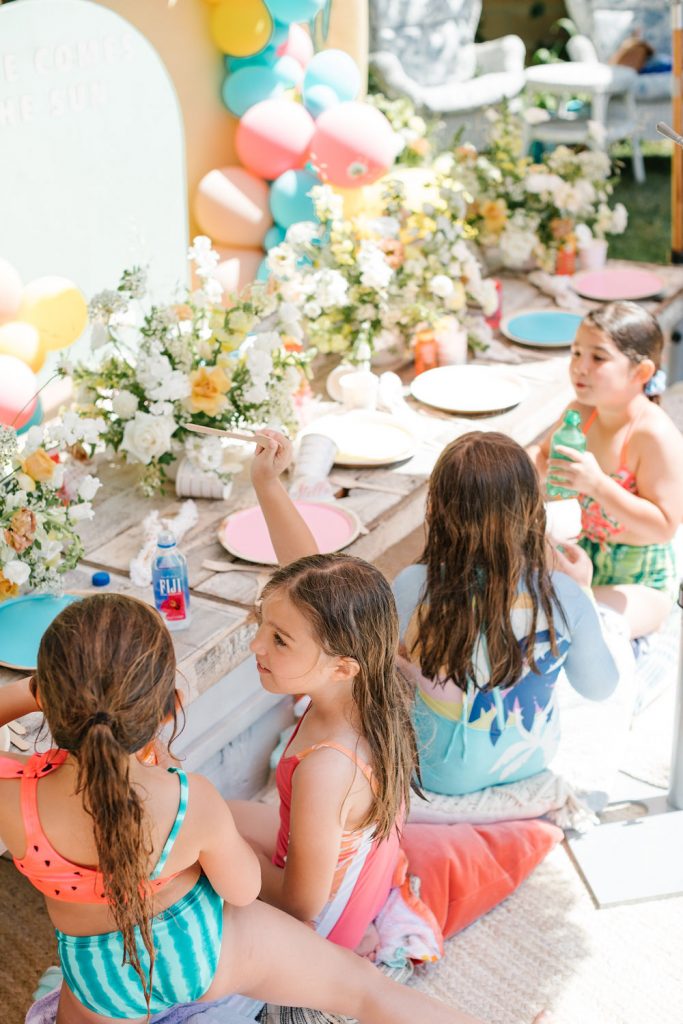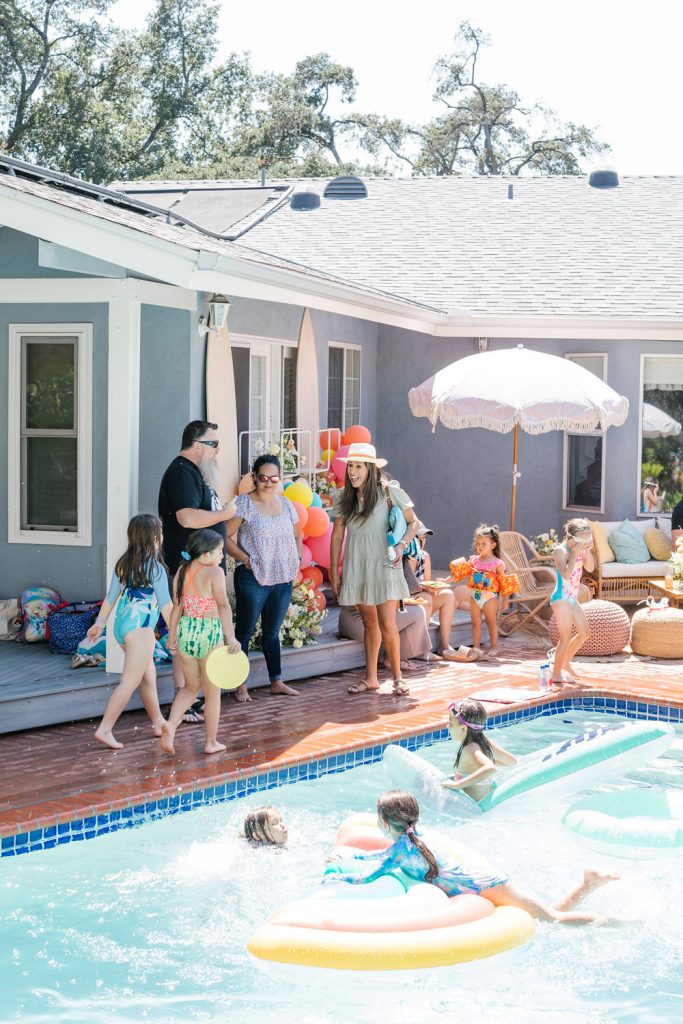 What a party!! Shop this fun party below!!!

xx
Jacquelyn