---
Move over avocado toast; this pretty spring watermelon radish toast is the new girl in town. Don't get me wrong, I love me some avocado toast, but it is always fun to mix it up and try new things. Watermelon radishes are one of those vegetables that I like to buy in bulk as soon as it's in season, and that is right now my friends! If you haven't tried watermelon radishes, they are an heirloom Chinese Daikon radish that has a mild taste that's a blend of slightly peppery and slightly sweet. They are great on everything, from toasts like I'm doing here to sandwich fixings and even salad toppings. And plus, they are the pretty looking radish vs. the regular red radish that you see a lot of.
This Spring watermelon radish toast is an excellent appetizer for any brunch, lunch, and even dinner. Or great for a quick lunch item for yourself! Its fast, easy, tasty, and pretty all that same time!
Photos by Kylie Compton Photography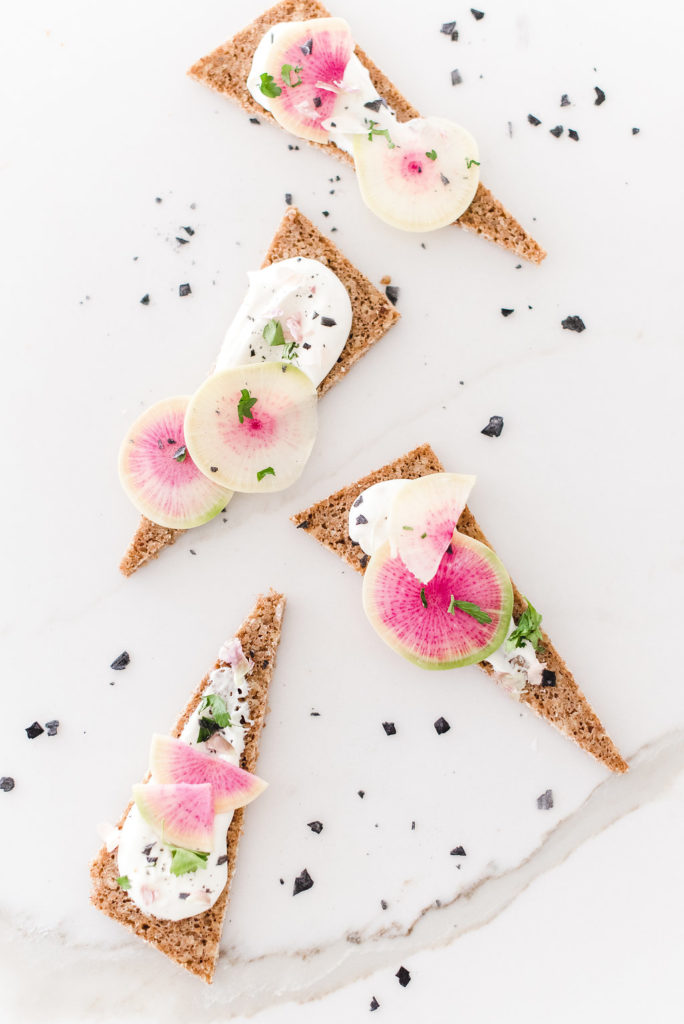 A Spring Watermelon Radish Toast
I N G R E D I E N T S
watermelon radishes
whole grain bread
creme fraiche
goat cheese
black lava salt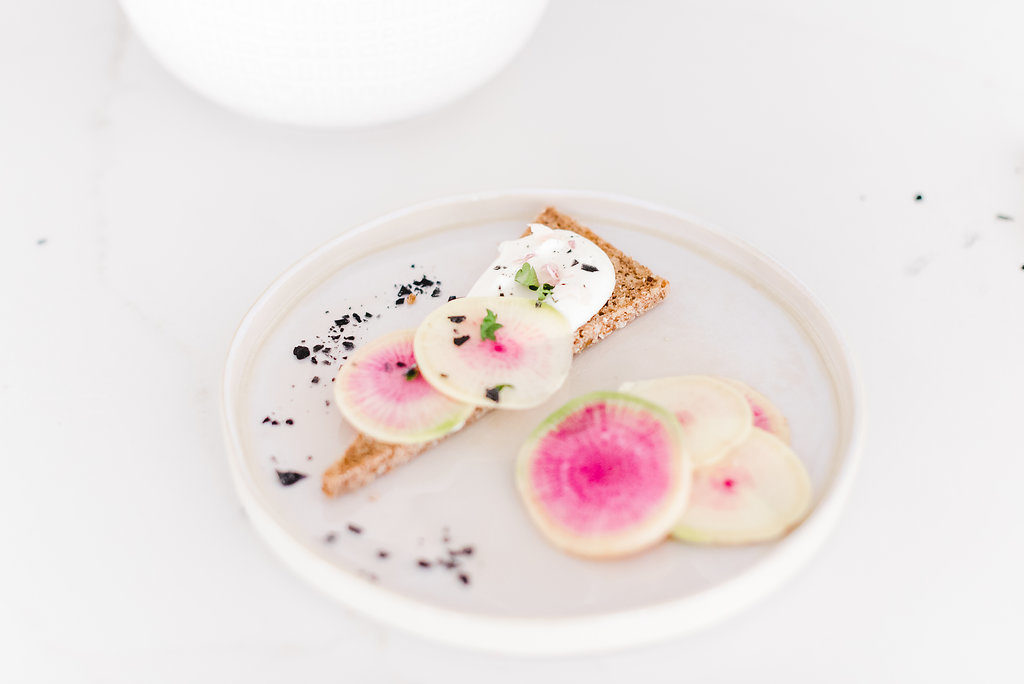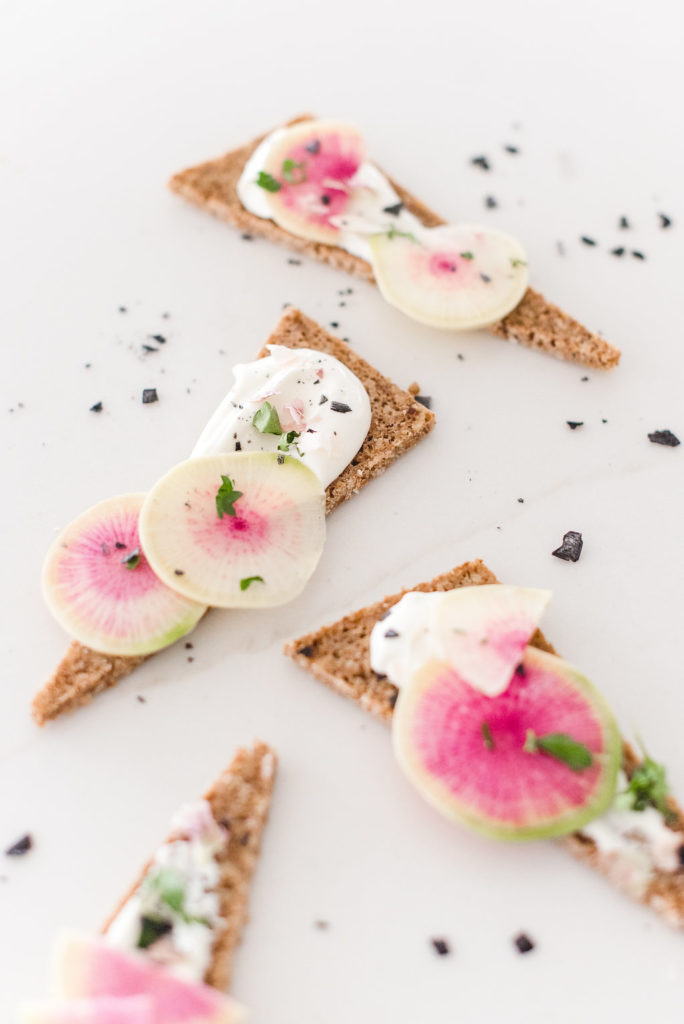 D I R E C T I O N S
Gather your goat cheese and creme fraiche and combine. Measurement wise, this is up to your taste buds. I did a whole container of crumbled goat cheese followed by 2-3 tablespoons of creme fraiche. The creme fraiche is the ingredient that will create the smooth, creamy texture we are looking for in the goat cheese. If you aren't a fan of goat, I have a couple of close friends that nearly get sick when the words "goat cheese" are heard, then omit, and you can use cream cheese or any other spreadable cheese you like.
Once combined, spread among your toasts. I like to toast my bread and cut them into triangle pieces, makes it look elegant. After you have spread the cheese mixture, thinly slice some watermelon radishes and place on top. Lastly, sprinkle some black lava salt on top. You can also use Pink Himalayan Salt as well. Both give some pop of color to the toast. There you have it!
Enjoy!
xx
Abby
SaveSave
SaveSave
SaveSave
SaveSave