Heyyyyyyy!!!! Time for another GETAWAY!!!! And this time we headed to Joshua Tree, and today we're sharing all about it. Including how you can win a trip to Joshua Tree yourself, along with a TON of rad goodies!!
We all have a love for the desert, and I personally have had my eye on Joshua Tree for some time now. It's not too far from us Orange County ladies and it seems to have that laid back boho vibe that we all love. My first thought for accommodations was The Echo Ranch House owned by our friends Rain & Oscar at Circa Vintage Rentals. If you saw my post earlier this week, you saw how amazing it is…
Head on over to Green Wedding Shoes for more info and how to enter the giveaway!!!
Photos by Corrie Lynn Photo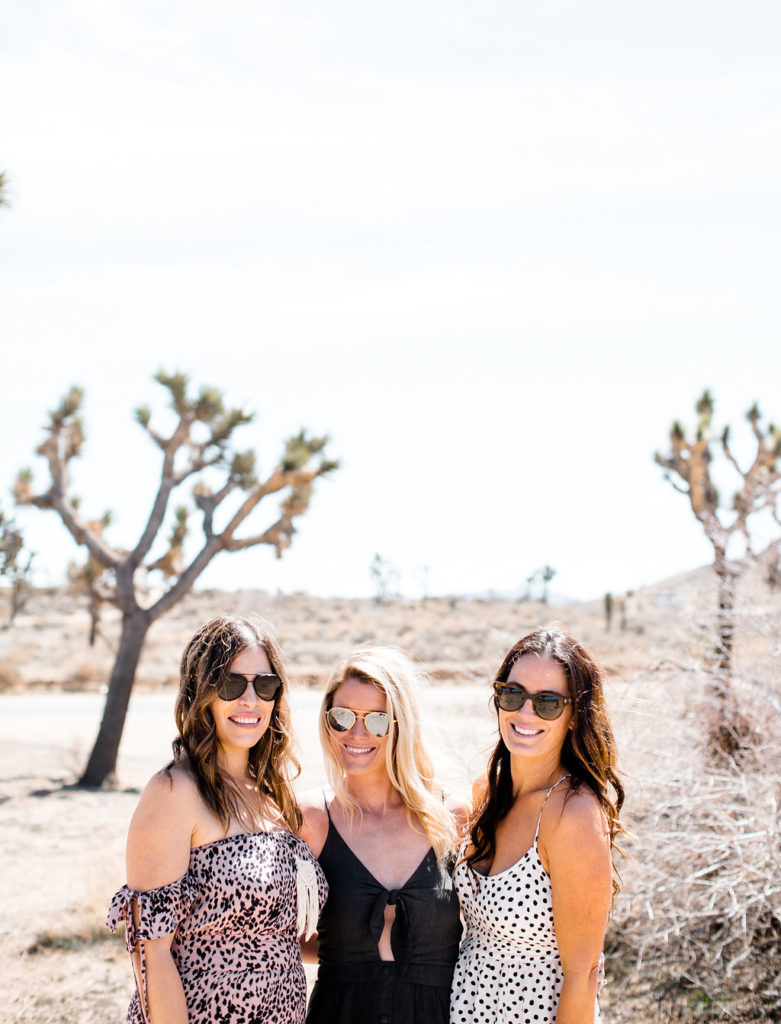 One of the first things we had to do while in Joshua Tree was go on a hike. Yes, we actually ventured out into the desert. It's so beautiful there and the scenery was breathtaking. There's something about that landscape, it's like no other.
We wore the new bridal party collection from Onzie out on our hike. Yes, we know none of us are brides, but it's really cute, ok? It's so perfect for a bachelorette party!! White for the bride to be and pink for her besties!!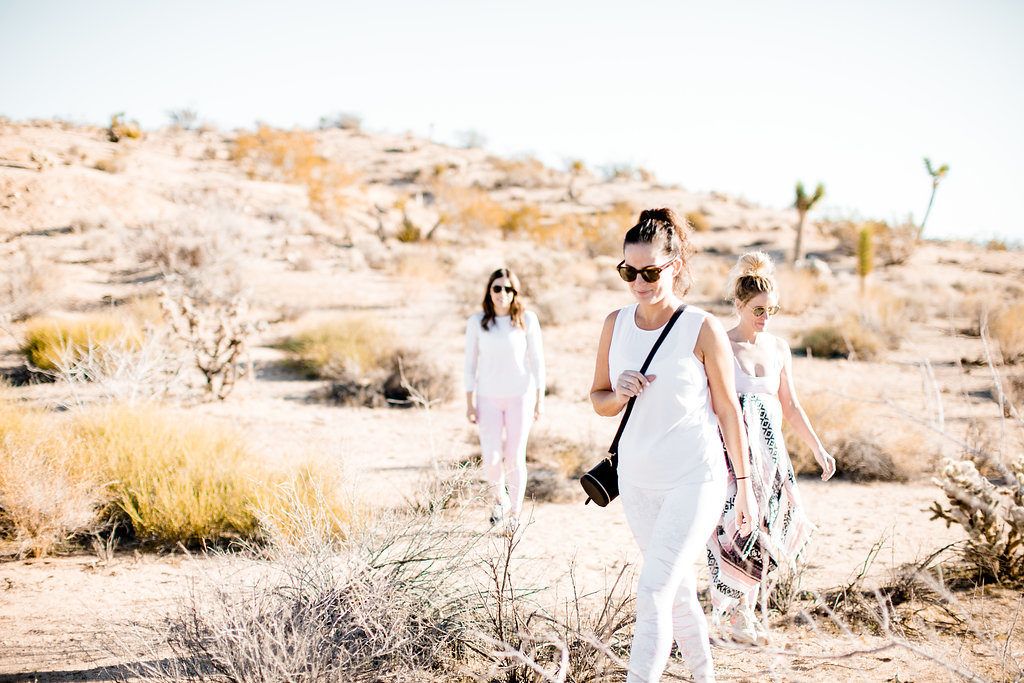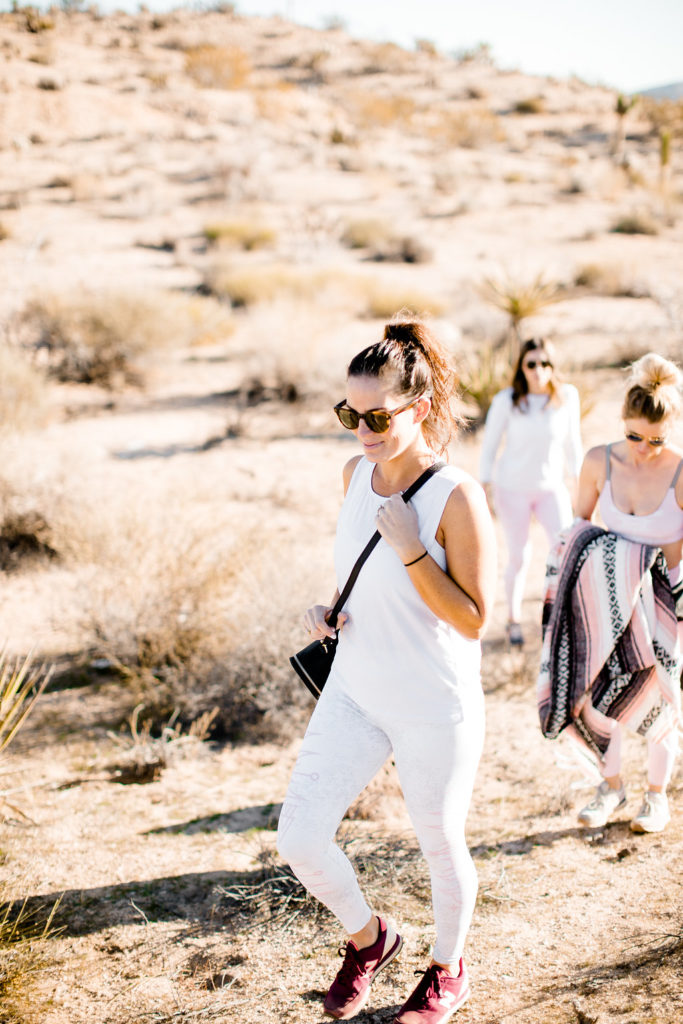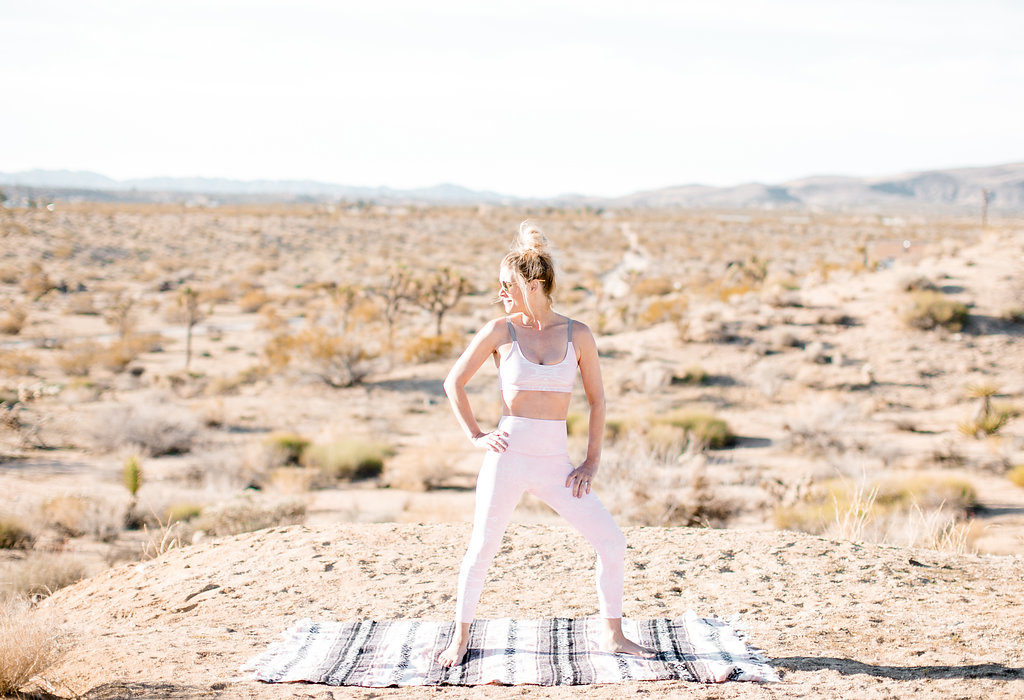 Of course we had to have our Stelle Audio portable speaker to bust out the tunes to motivate us! And our favorite Gunn & Swain blanket to stretch and chill on after a sweaty morning!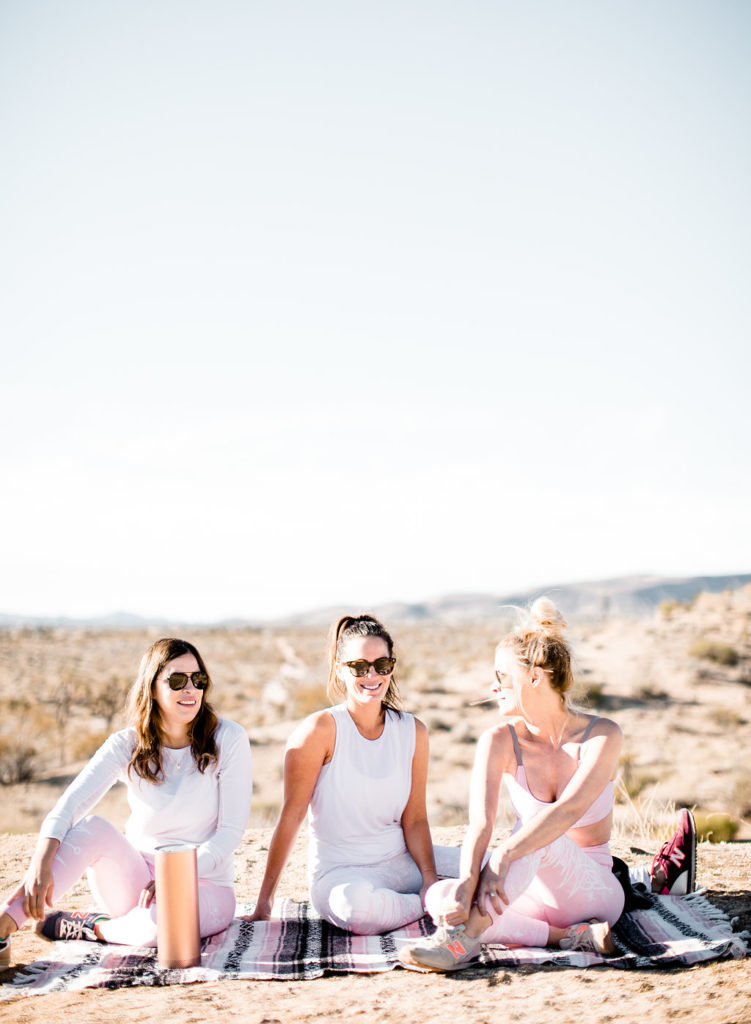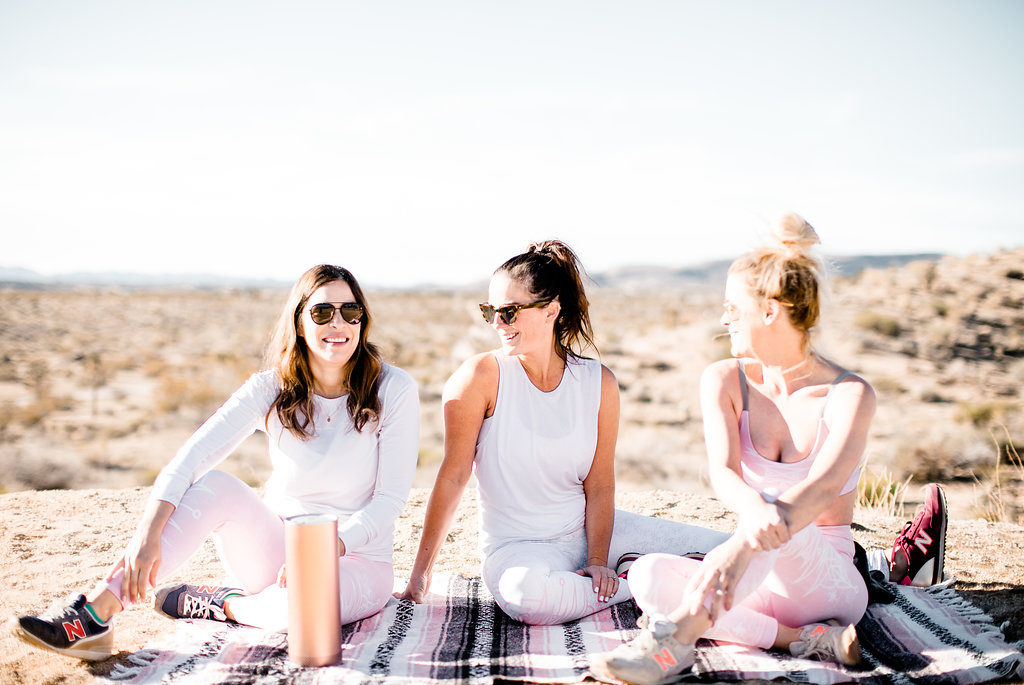 Next on the agenda, brunch!! Gotta treat yourself on vacation, especially when you take the time to work out! We had some Rosé with guava juice – which we HIGHLY recommend – and donuts of course!! But we're Beijos Babes, so you know we had to make it pretty….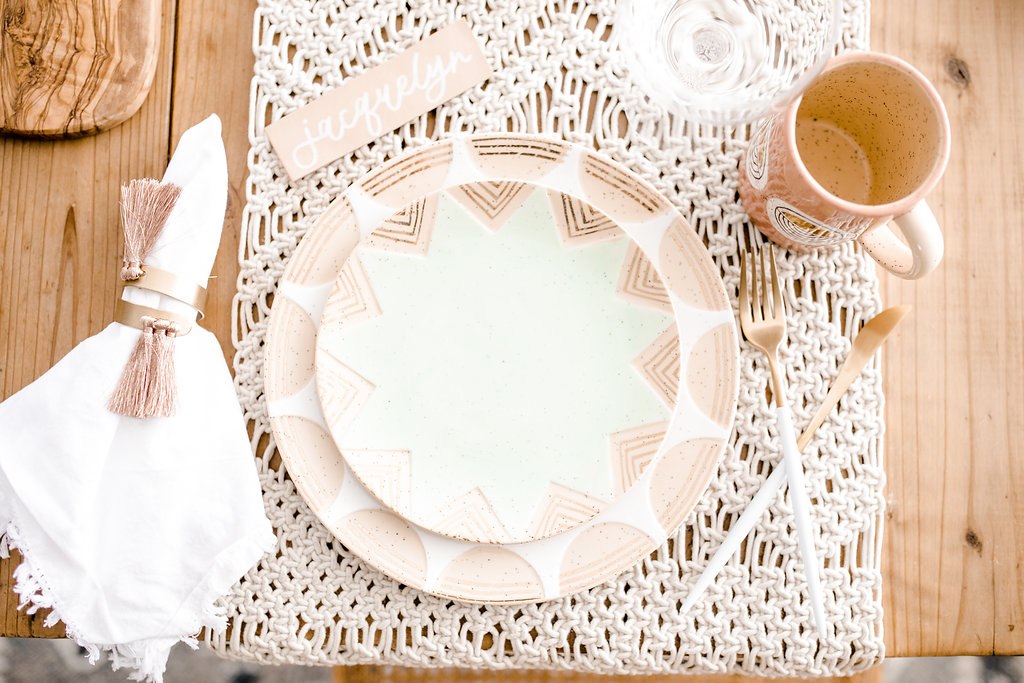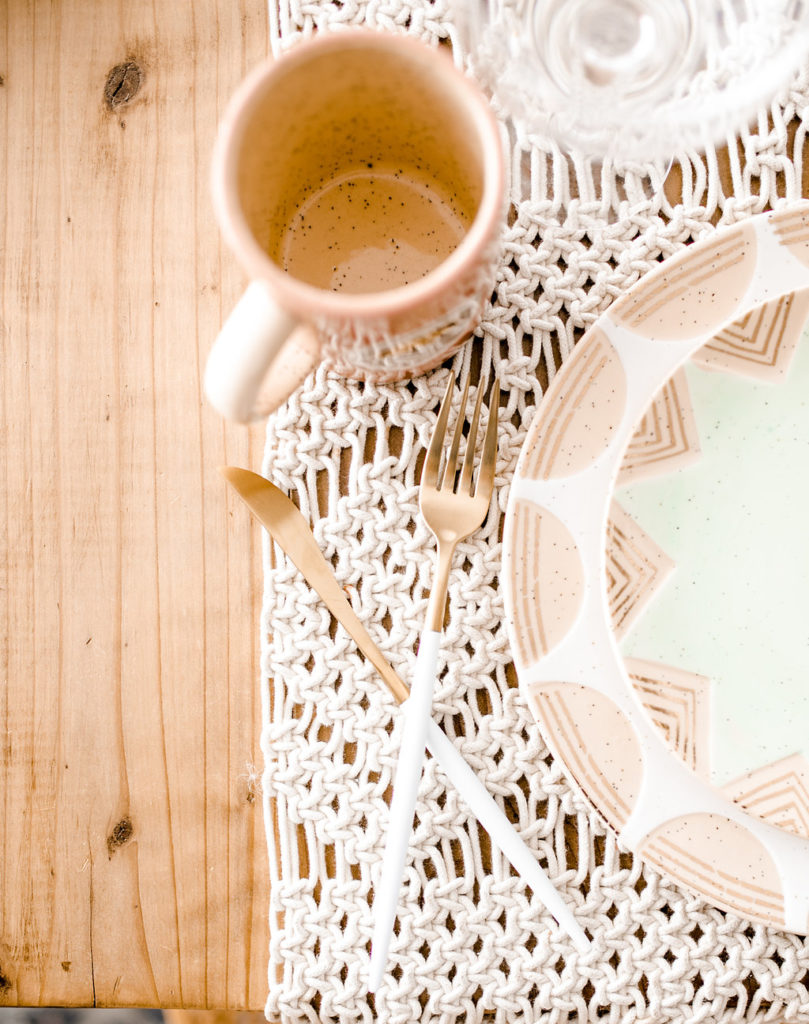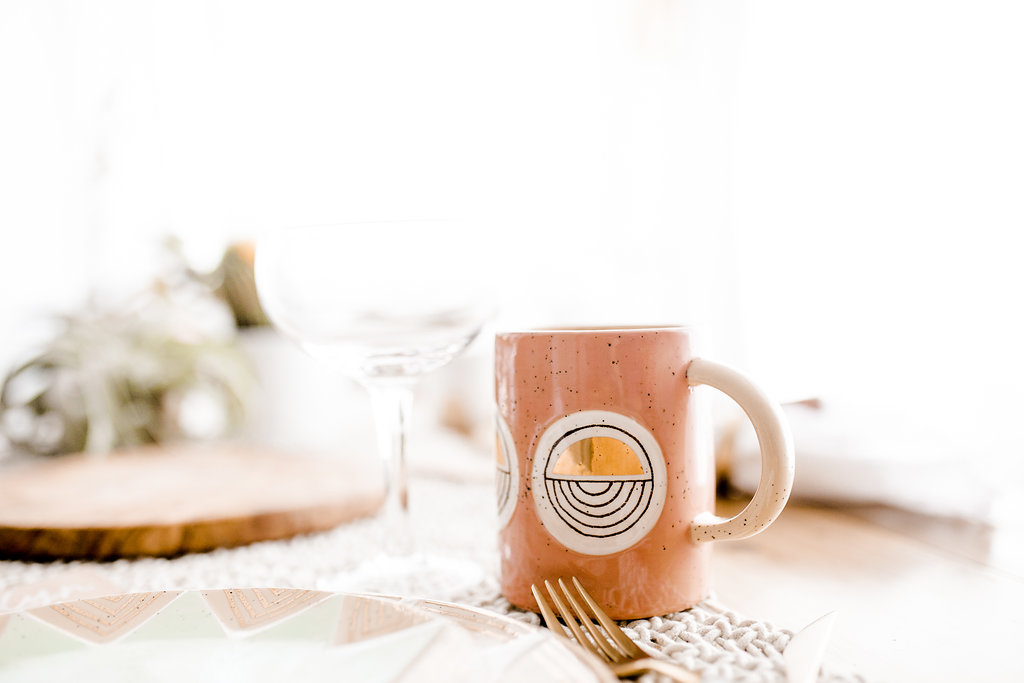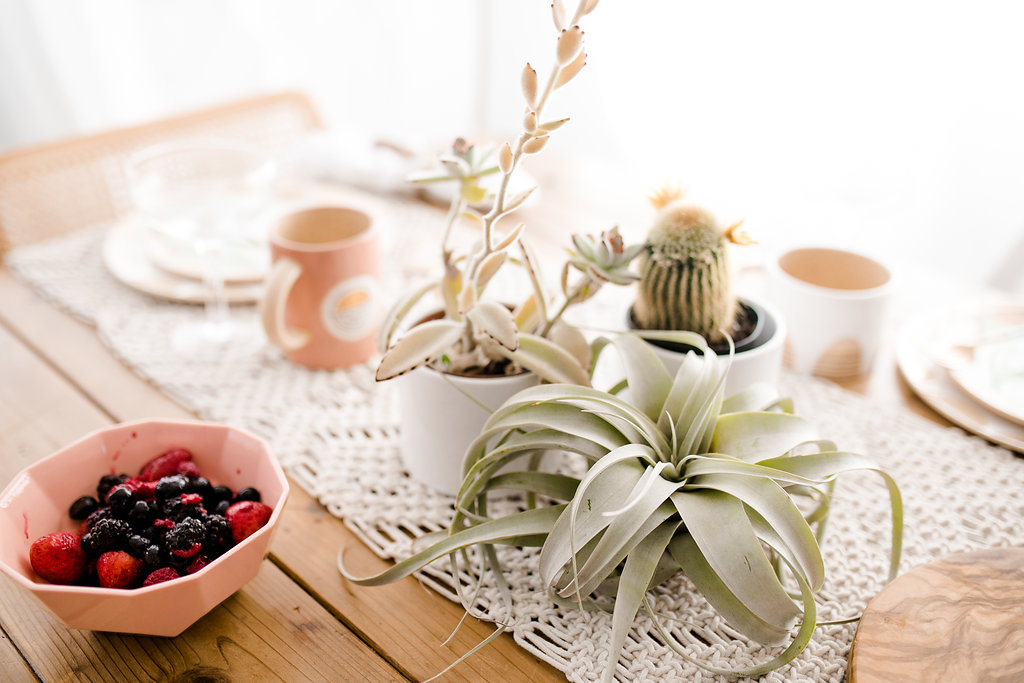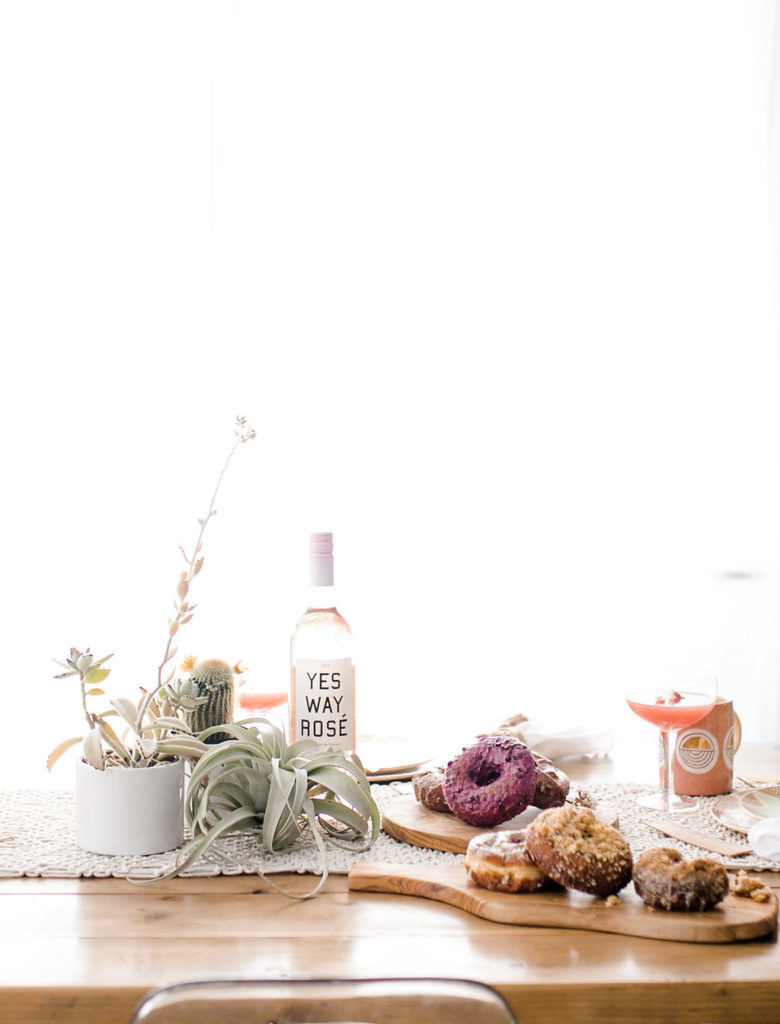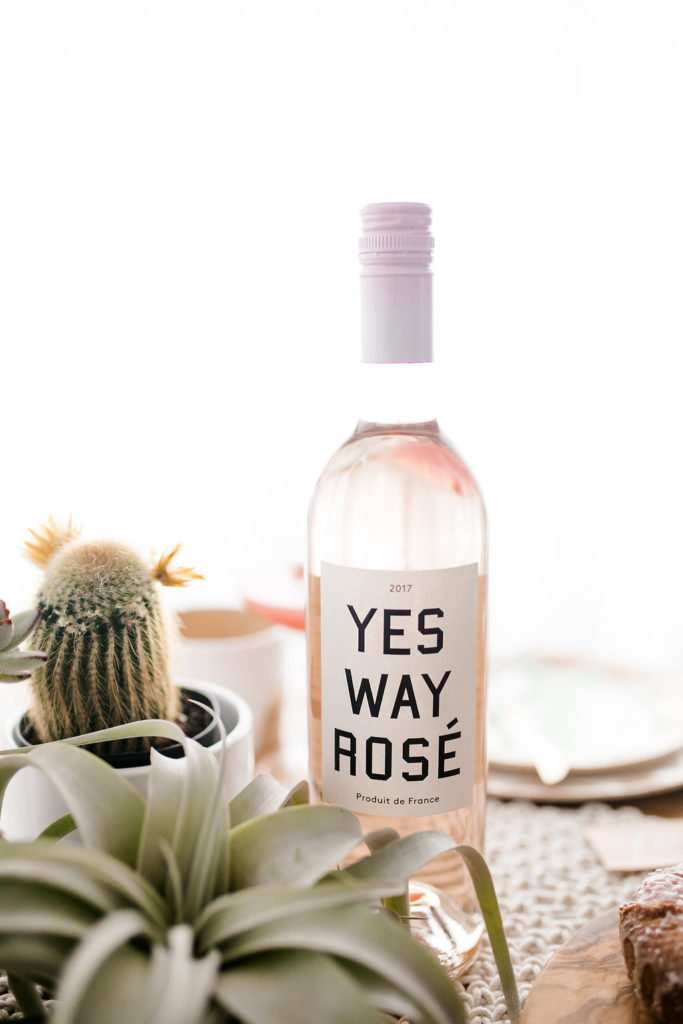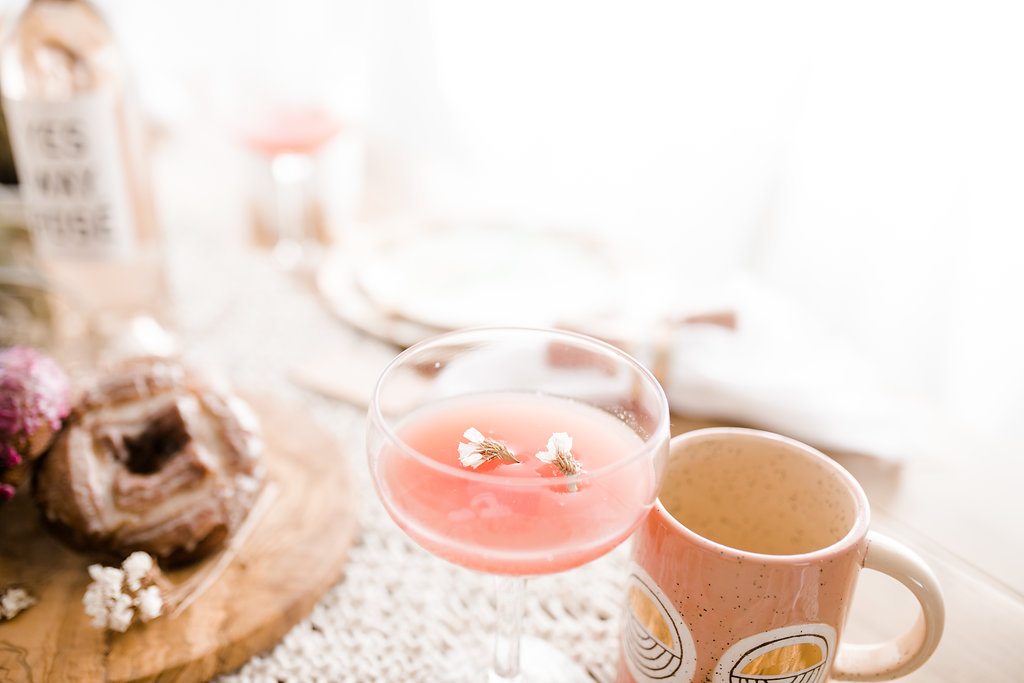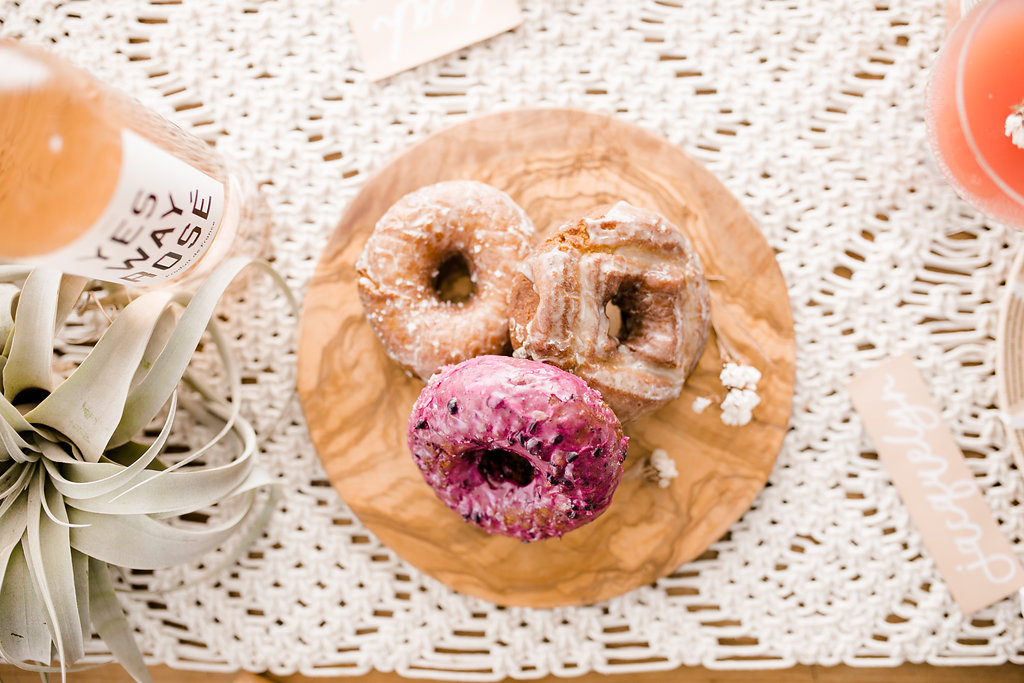 Love all of this pretty with the tabletop from Anthropologie, leather place cards from Poppy Jack Shop and simple air plants and succulents from home! We're all wearing our comfy Chaser tees and shorts with our cozy Aussie Merino slippers.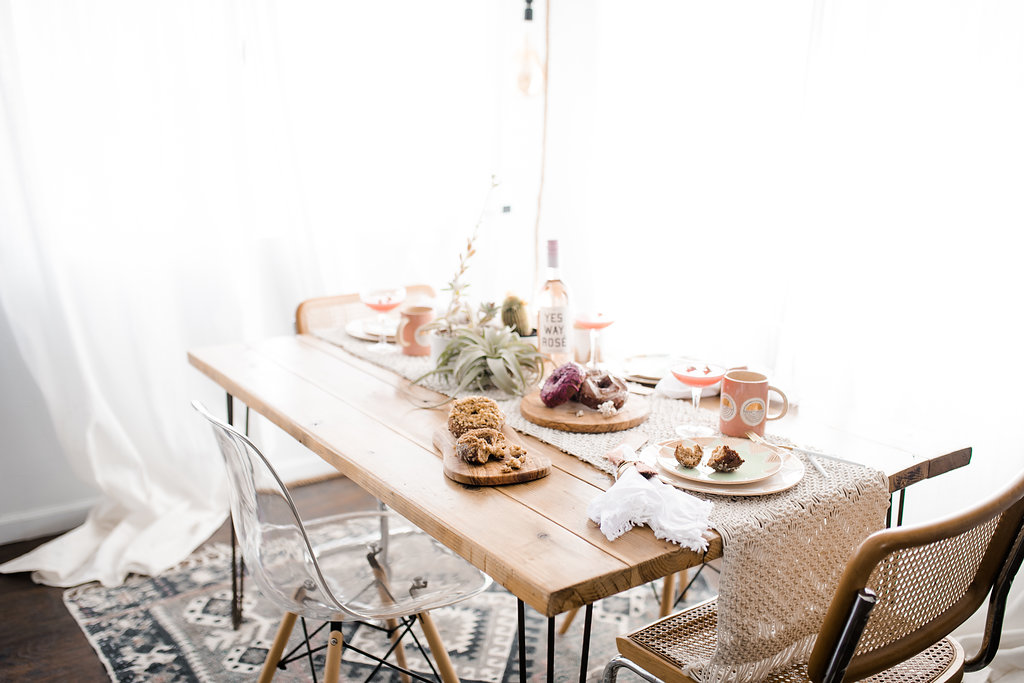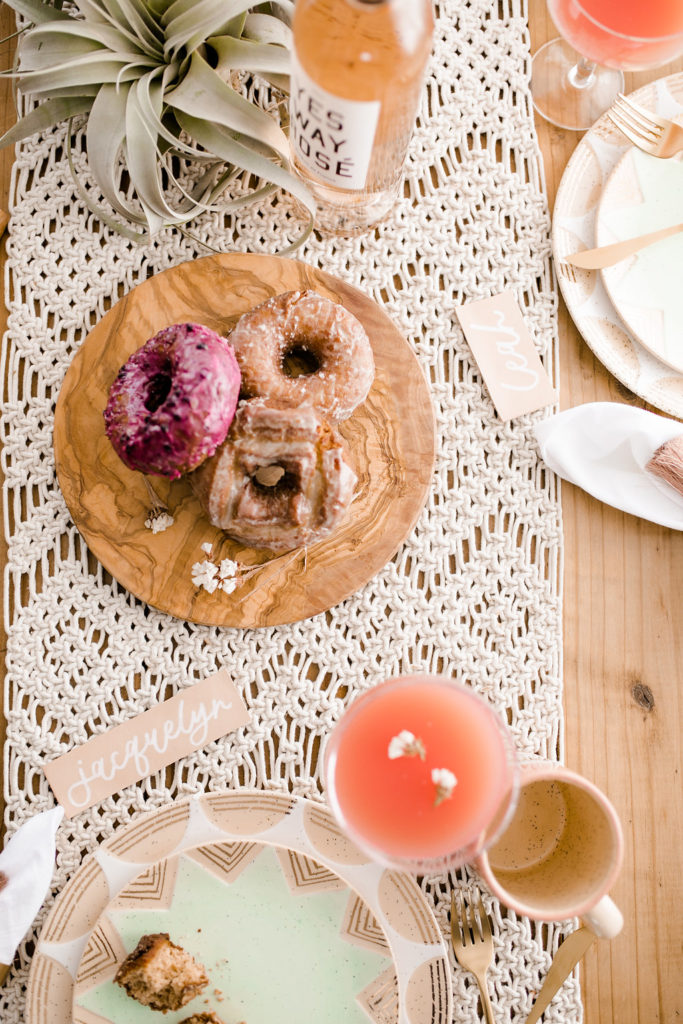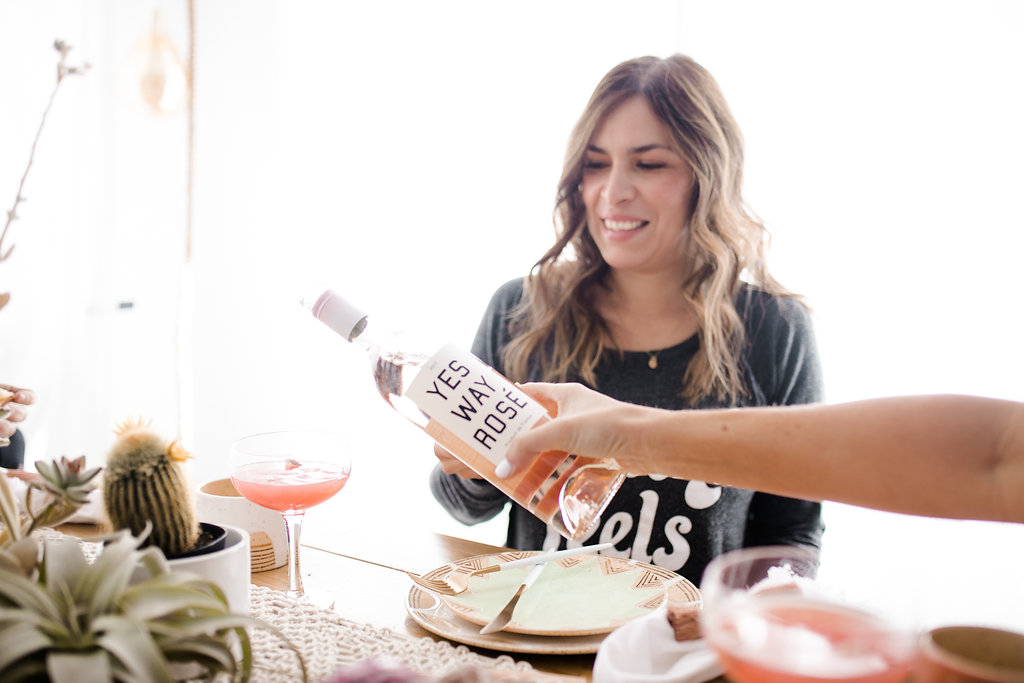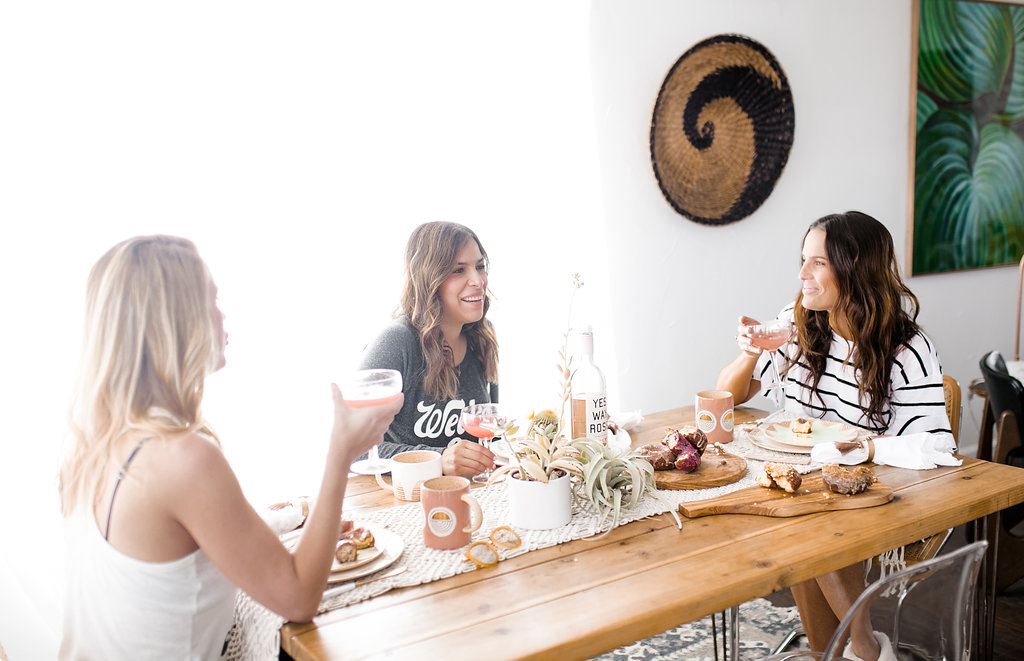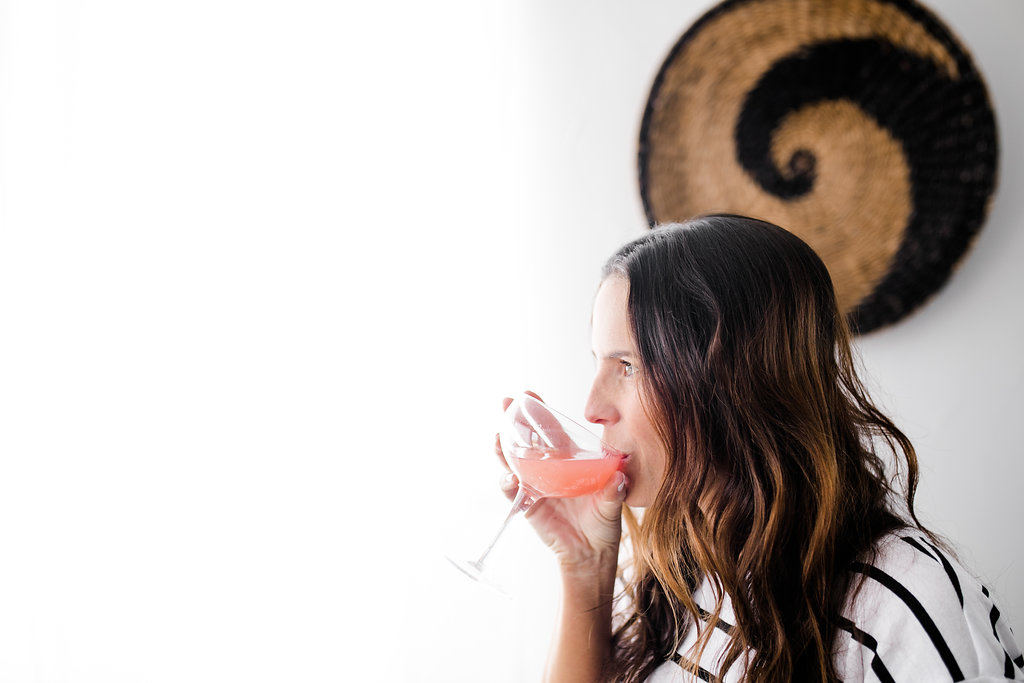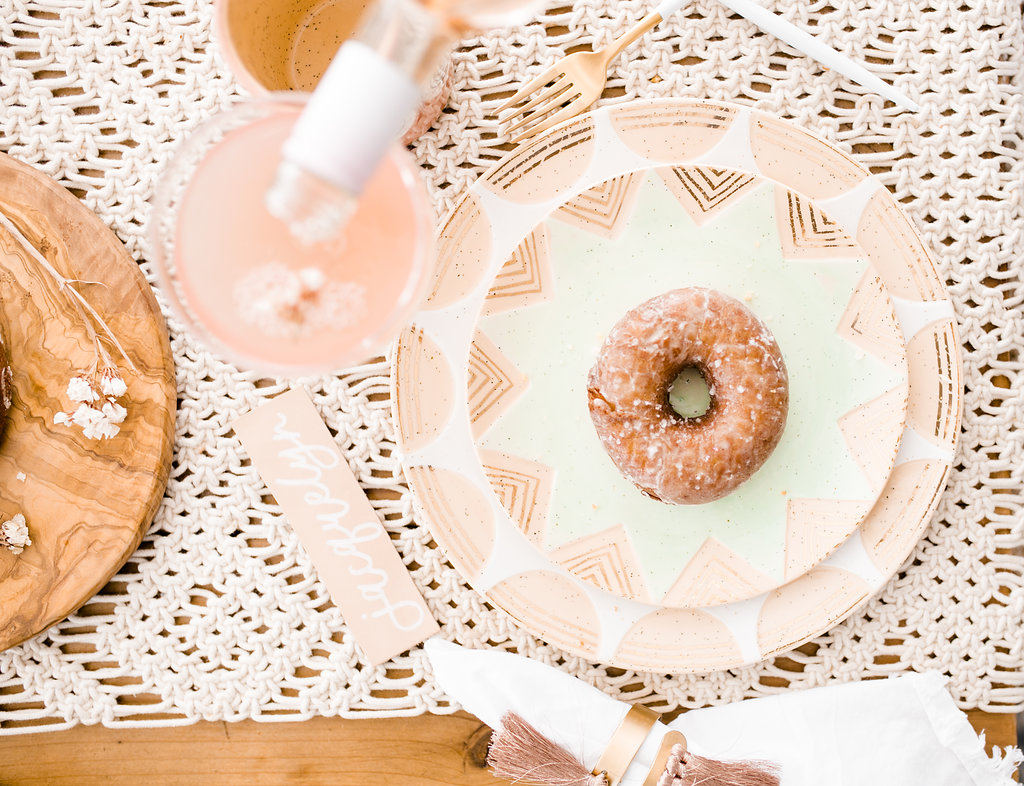 Now!! Out for the day in Joshua Tree!! Gotta take a pic at this mural, right?! Never miss a photo opp my friends, never!!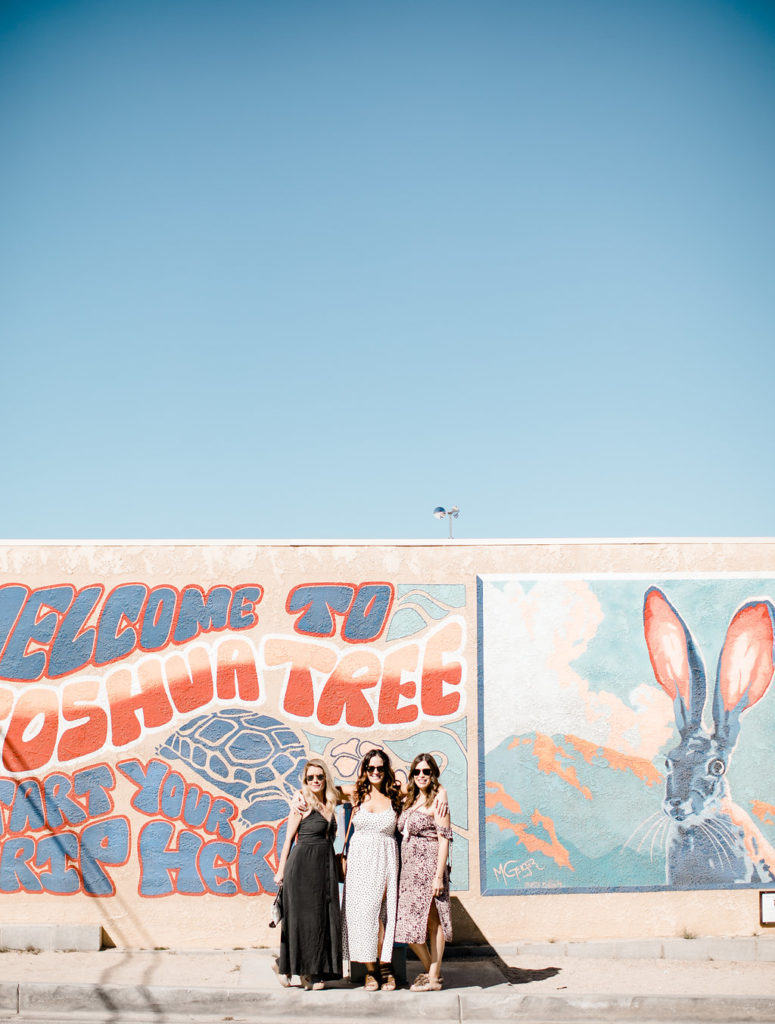 We were lucky enough to wear Stillwater for our trek through the desert. They had the perfect light weight dresses that were comfy to wear through-out the day and into night. We paired them with sandals from Minnetonka and sunglasses from Salt Optics. With these goodies we were all set for our day out and about!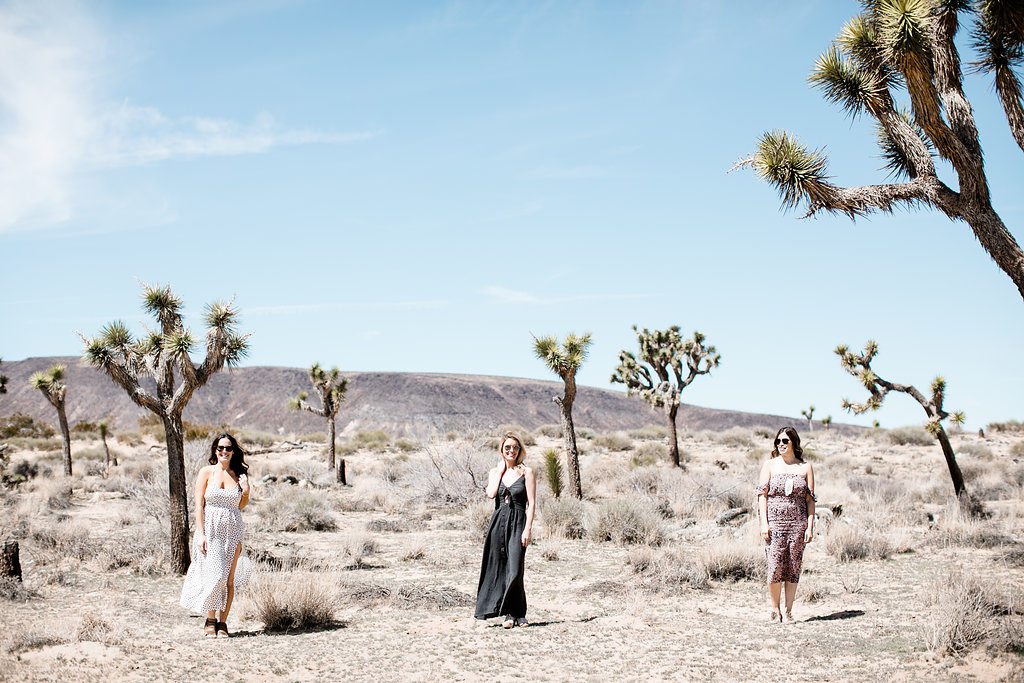 Gotta have my favorite bag of the moment from Cleobella on this trip!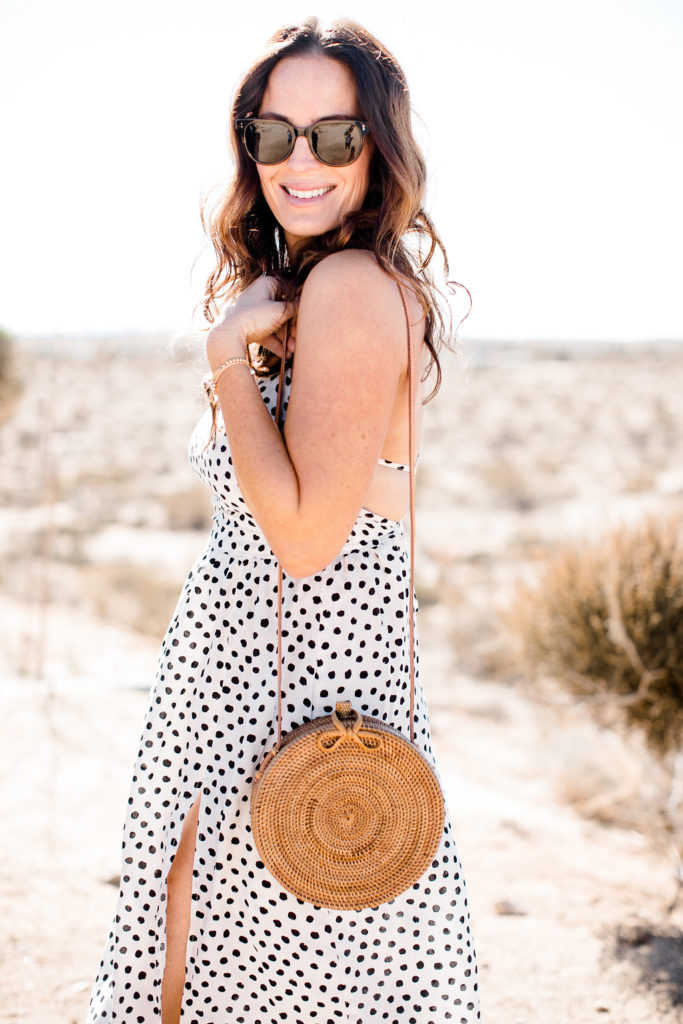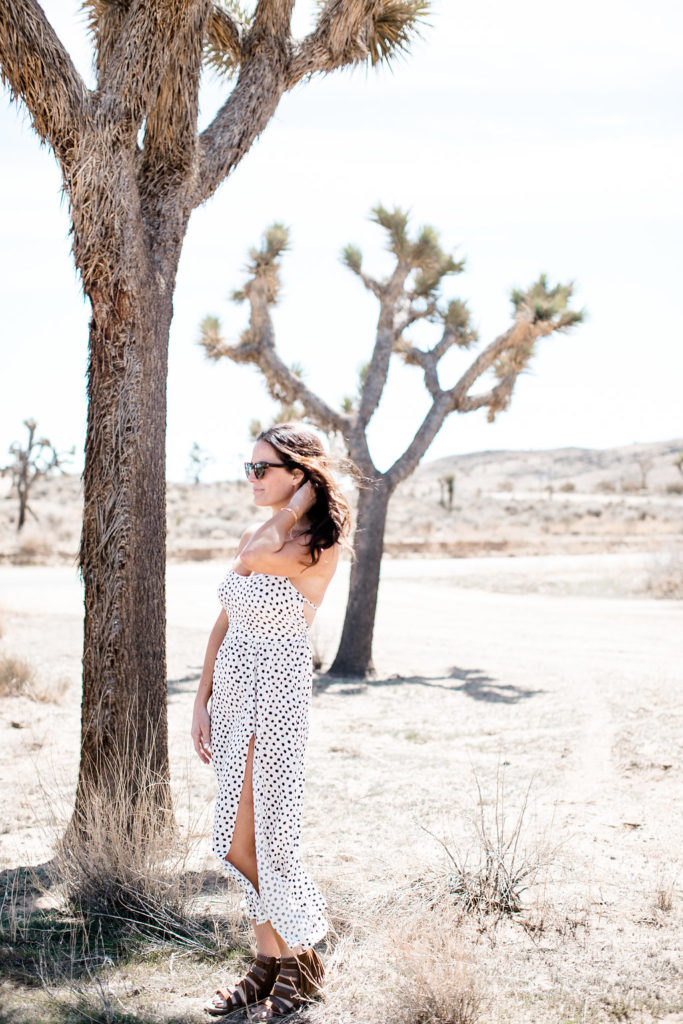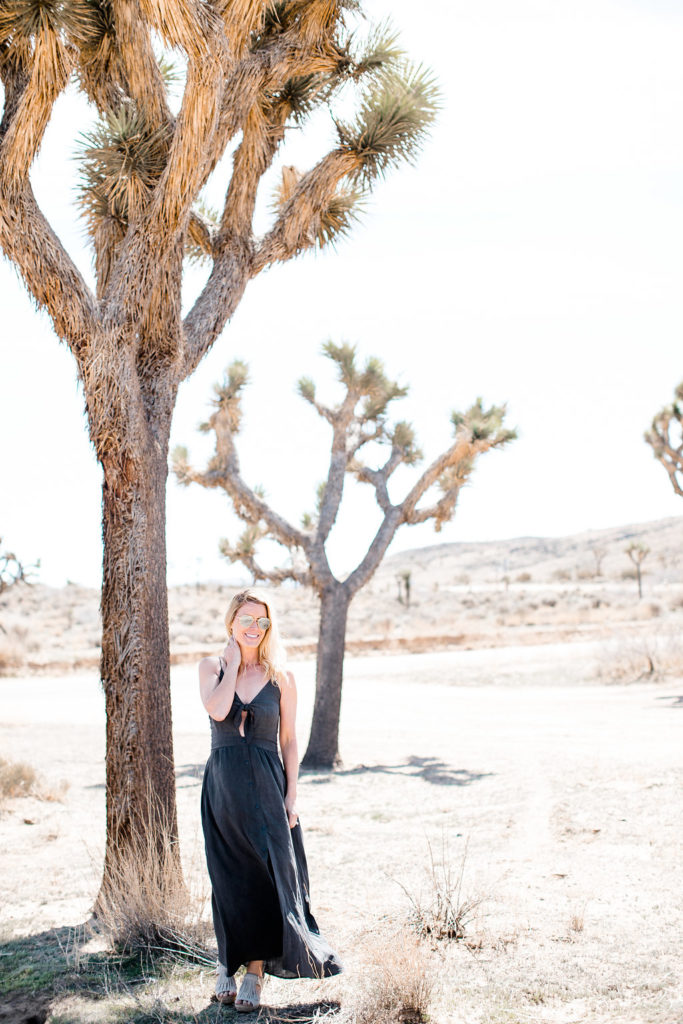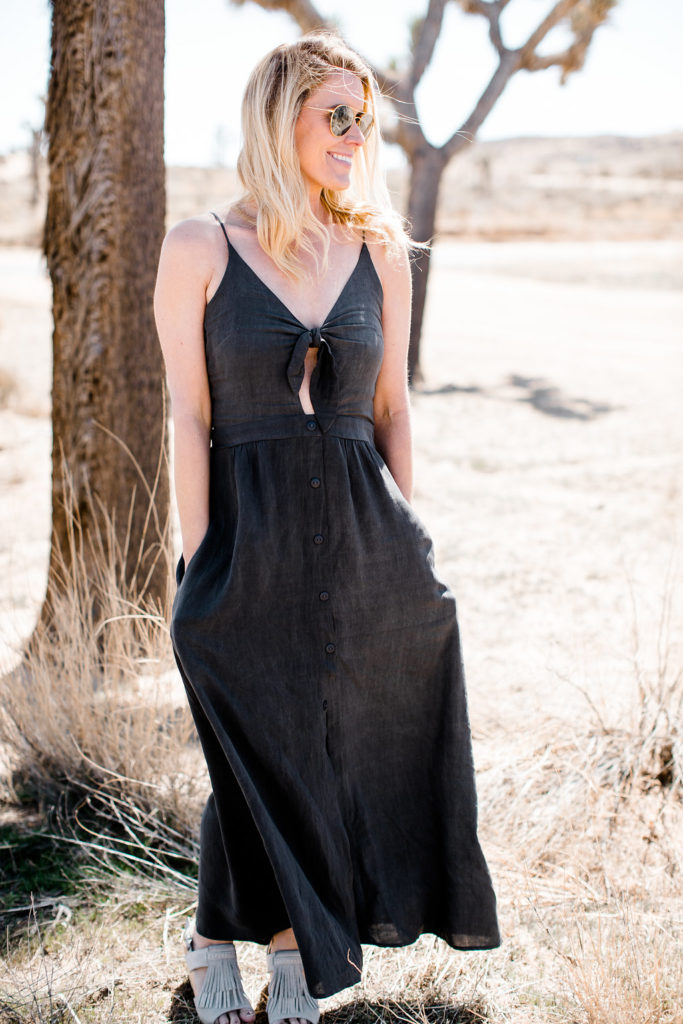 Loving Leah's Fiber & Bloom Macrame Necklace…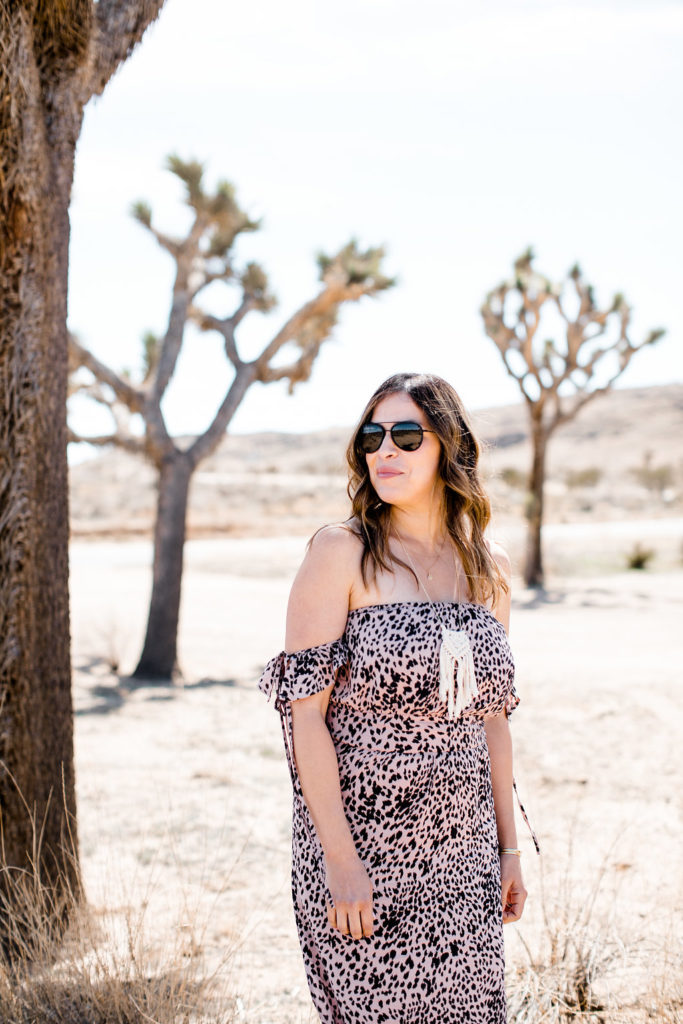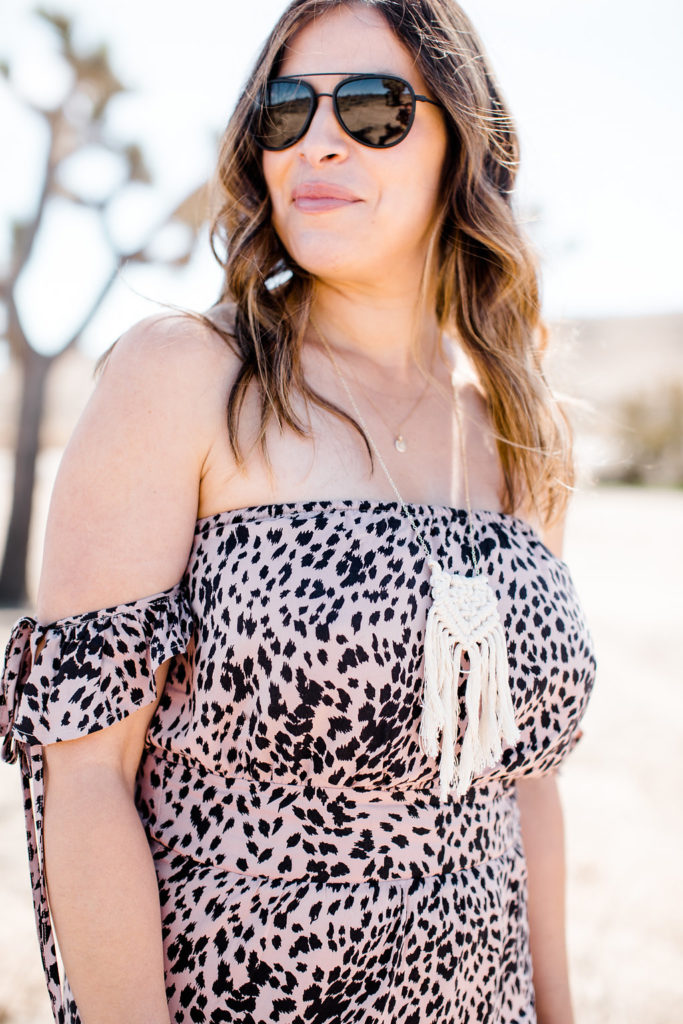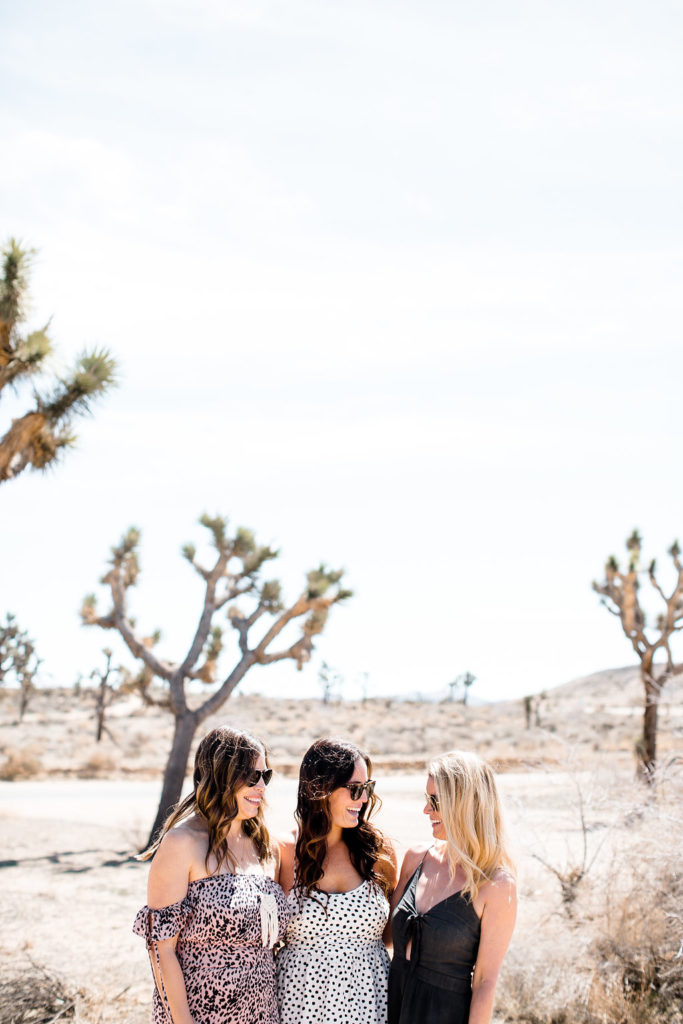 First stop on our day out and about, BKB Ceramics. This place is a Joshua Tree institution and the perfect place to start our trip. They have a beautiful collection of handmade pottery, jewelry and other home goods. It's not a large store, but definitely packs a punch with what's inside. Bring your wallets to this one, because you'll need it!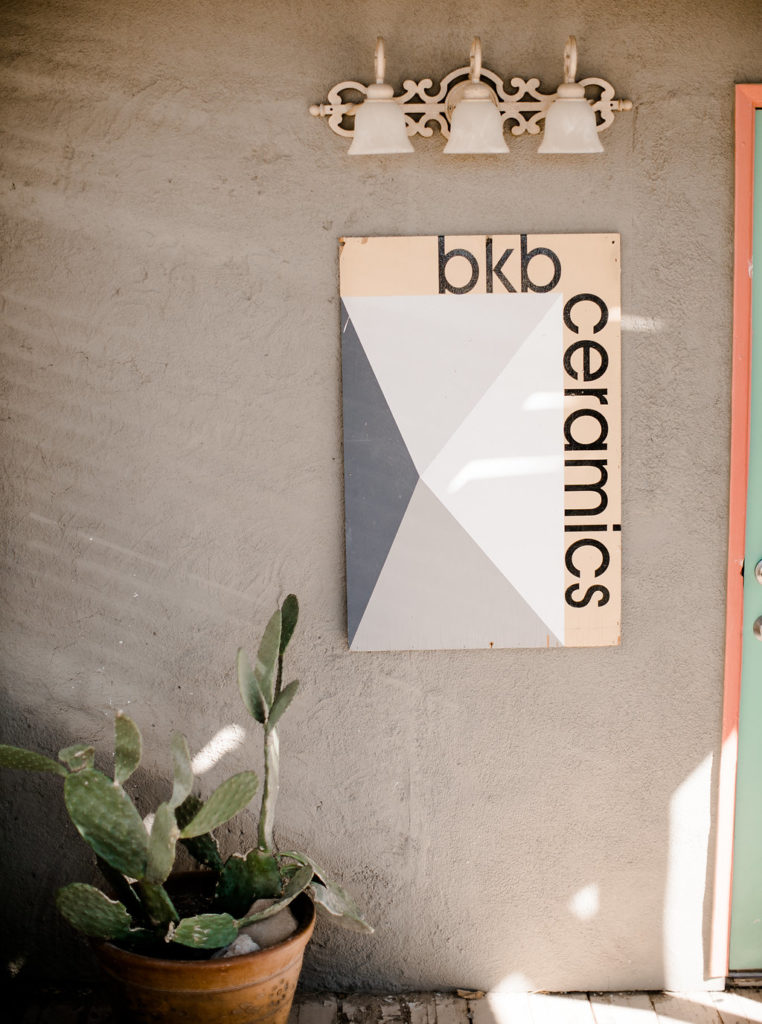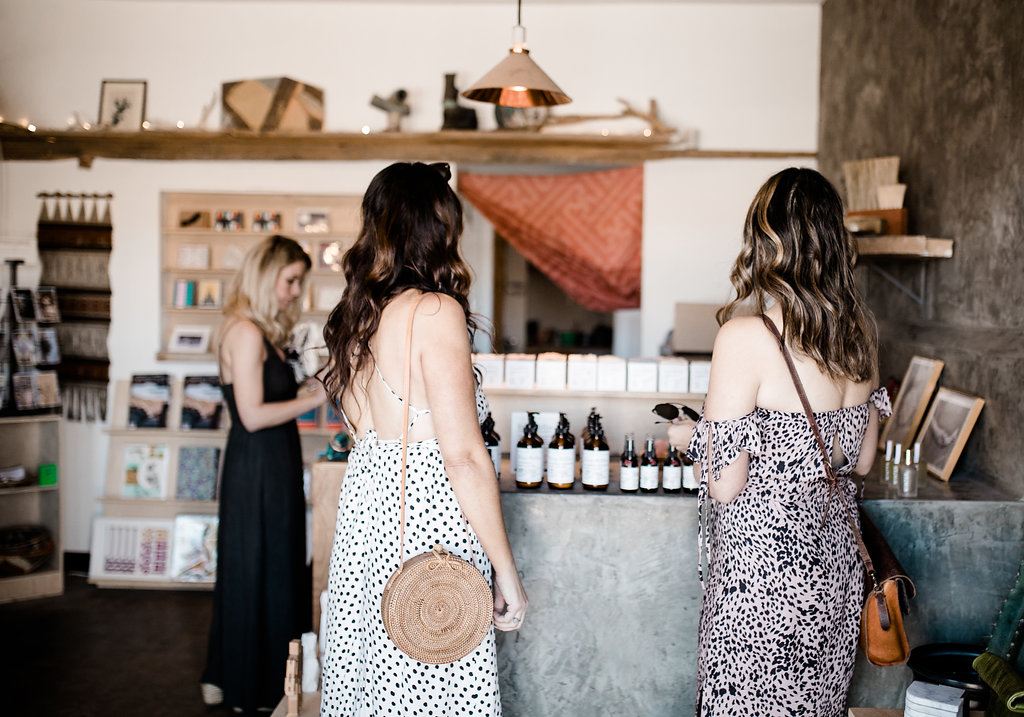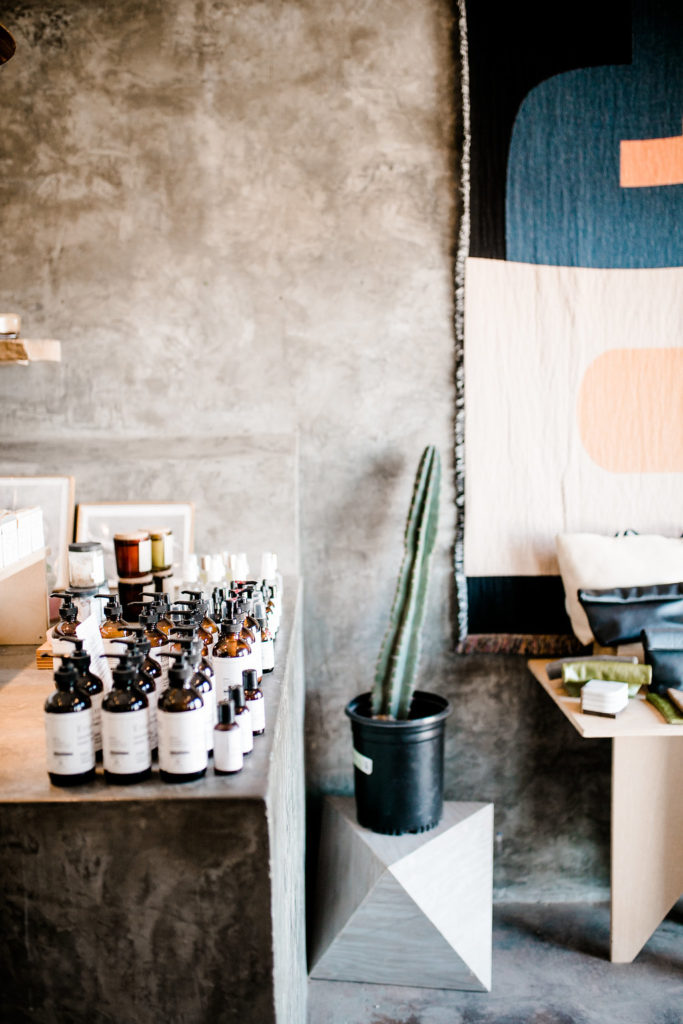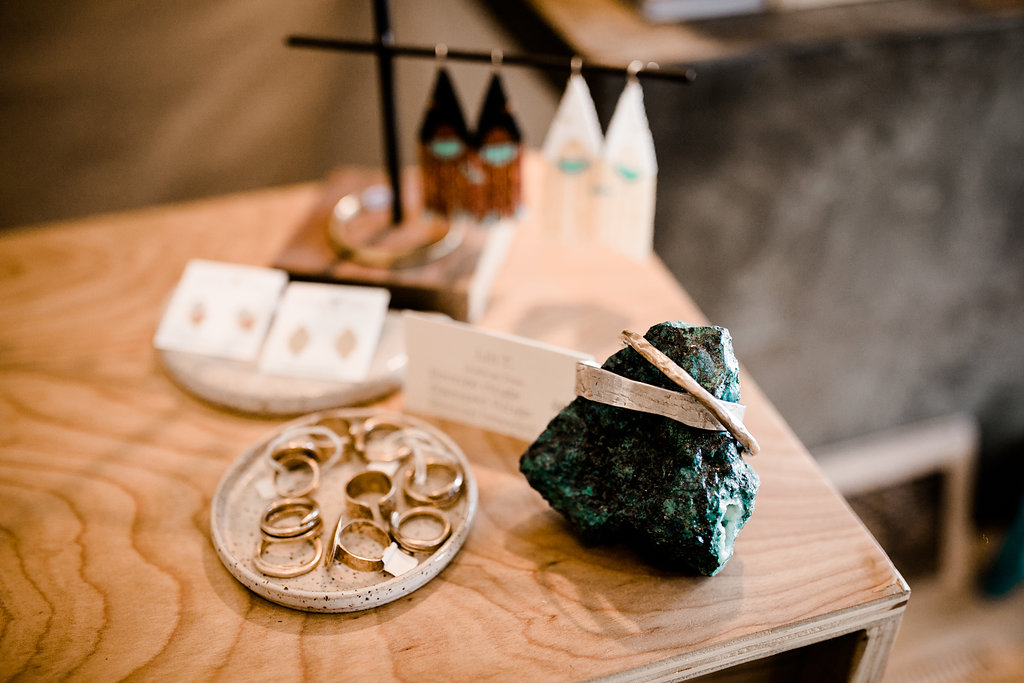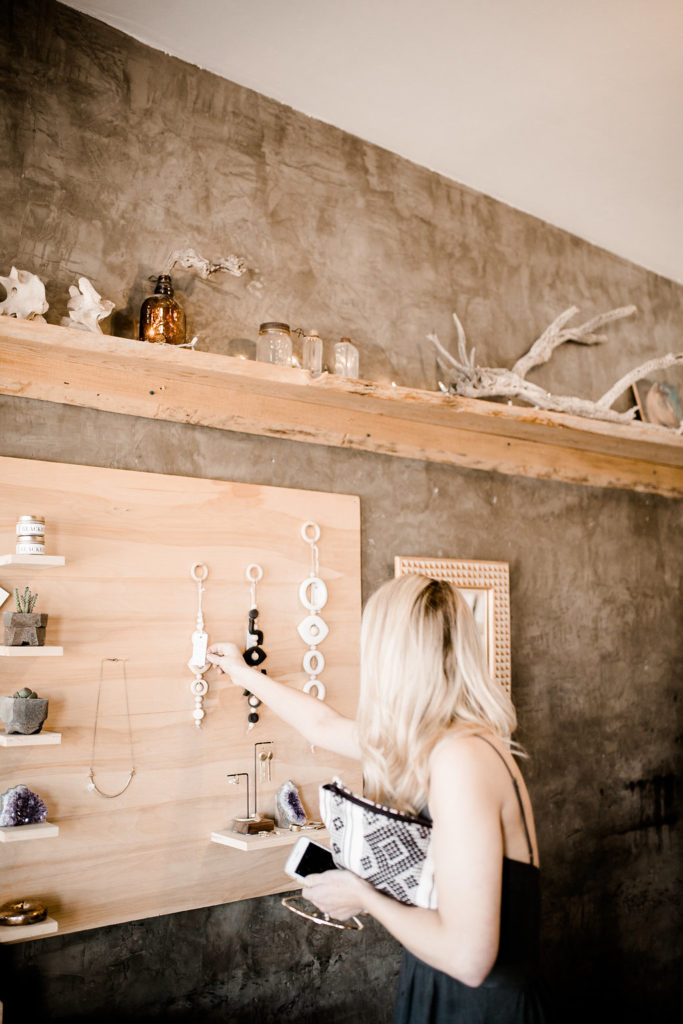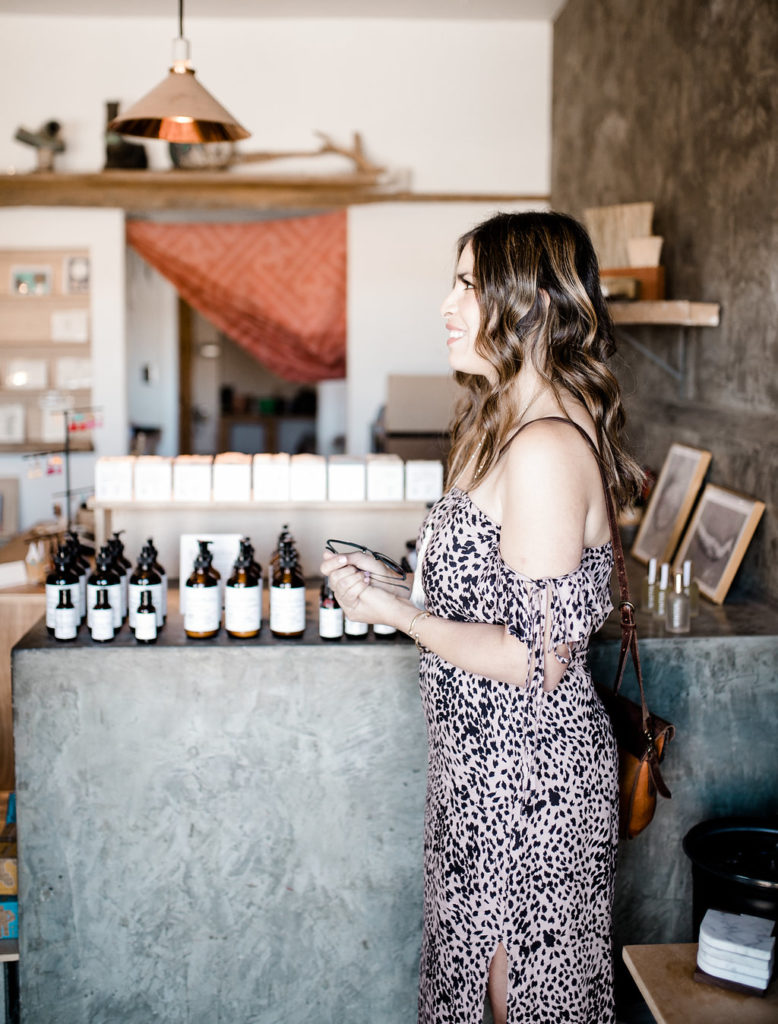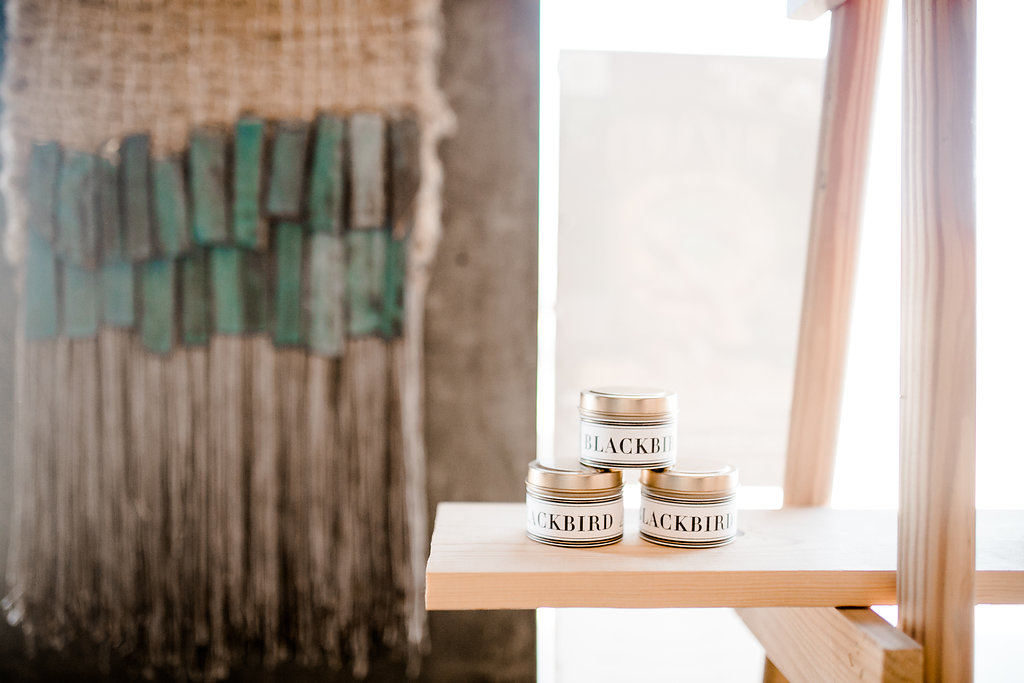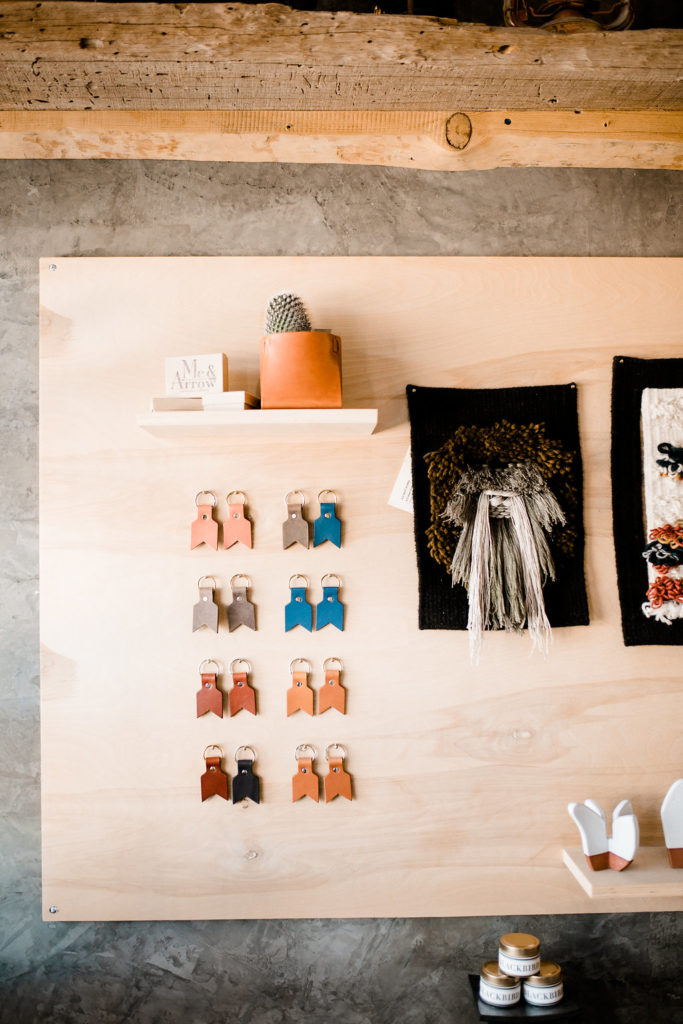 When in Joshua Tree you MUST visit The Crochet Museum. It's not much, super tiny, but totally worth the visit for the cuteness! My Avó (Portuguese Grandma) would crochet a ton! Blankets, sweaters, booties, all things I will treasure forever. Seeing this place had us all sentimental and admiring how sweet and nostalgic it all is!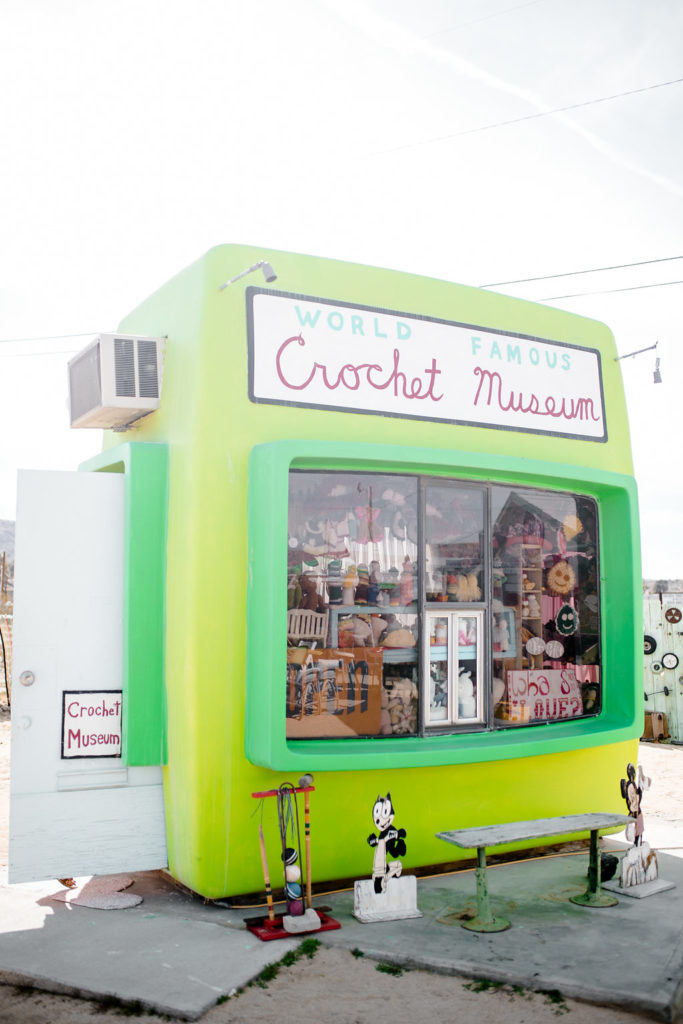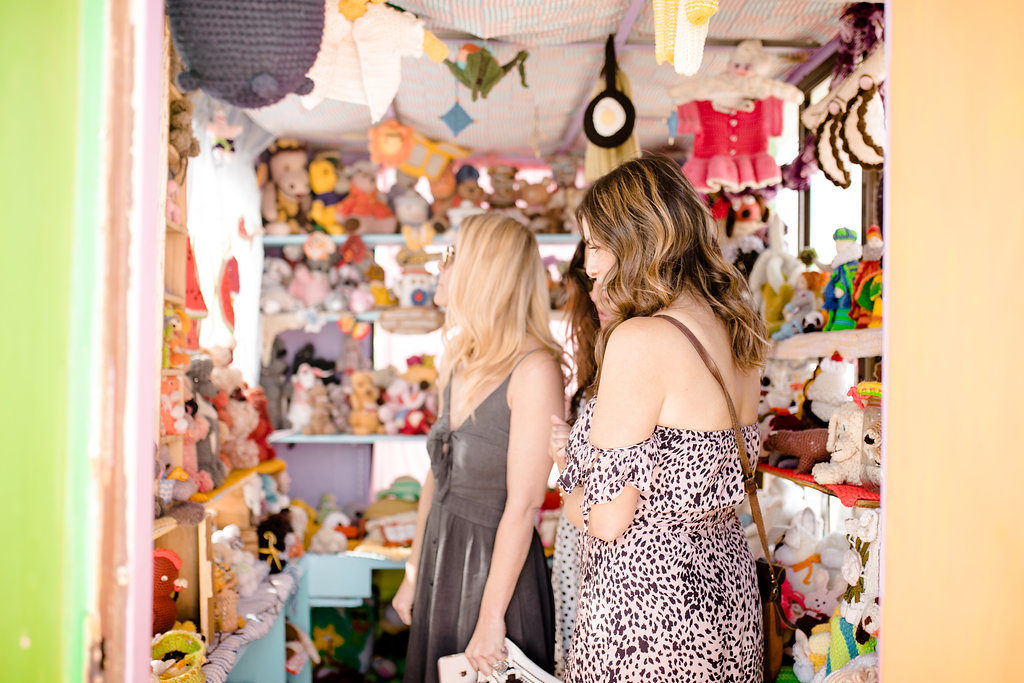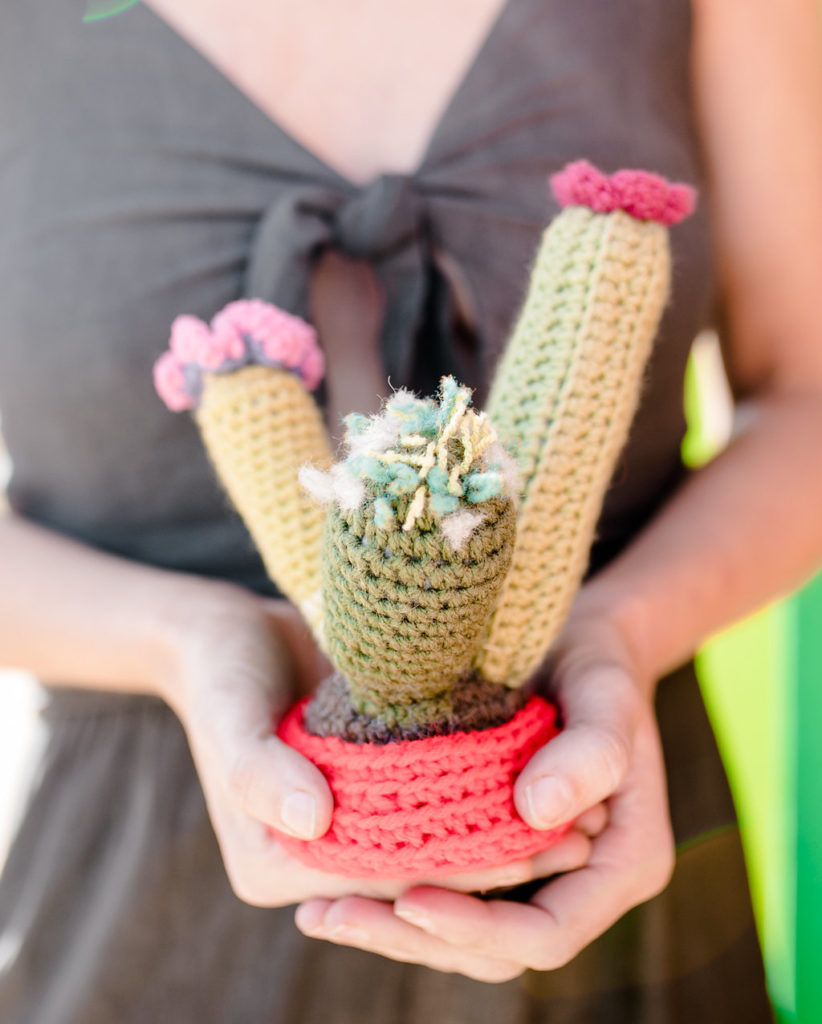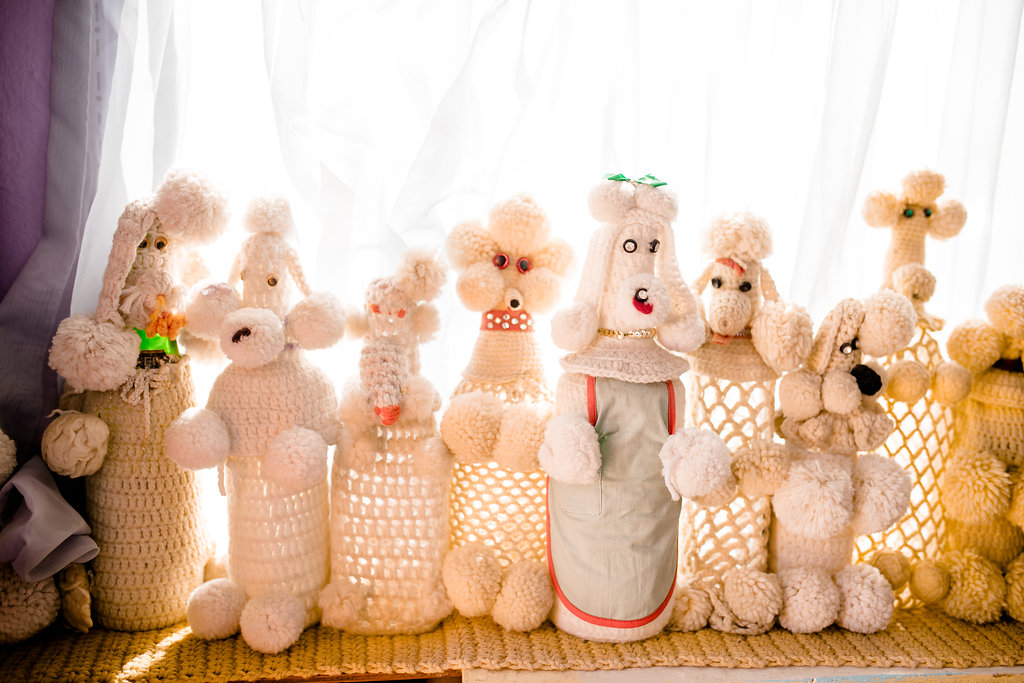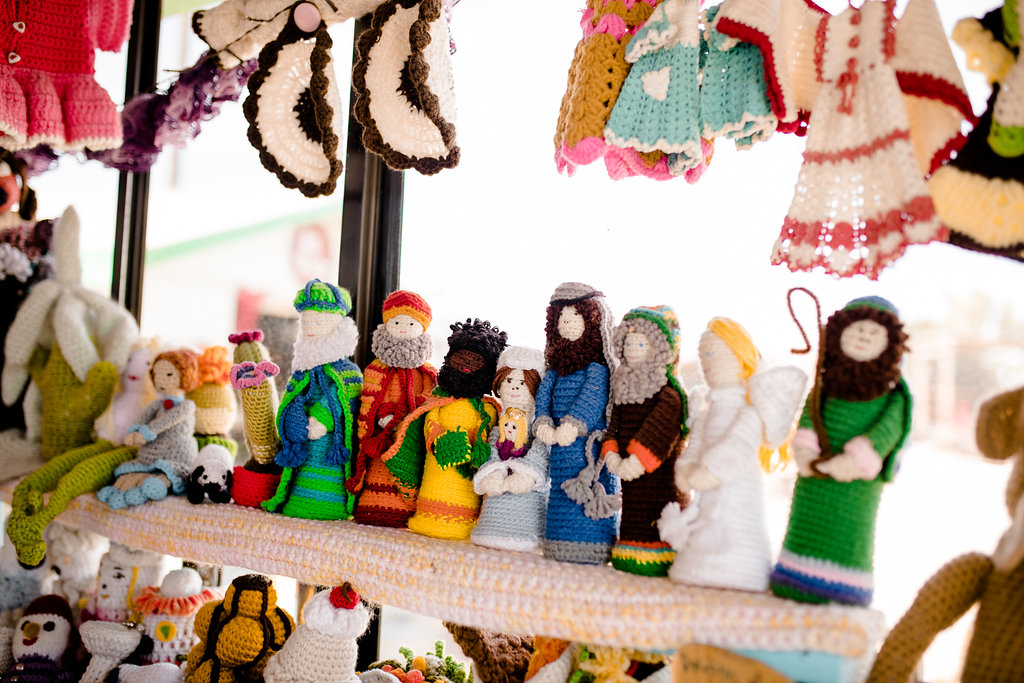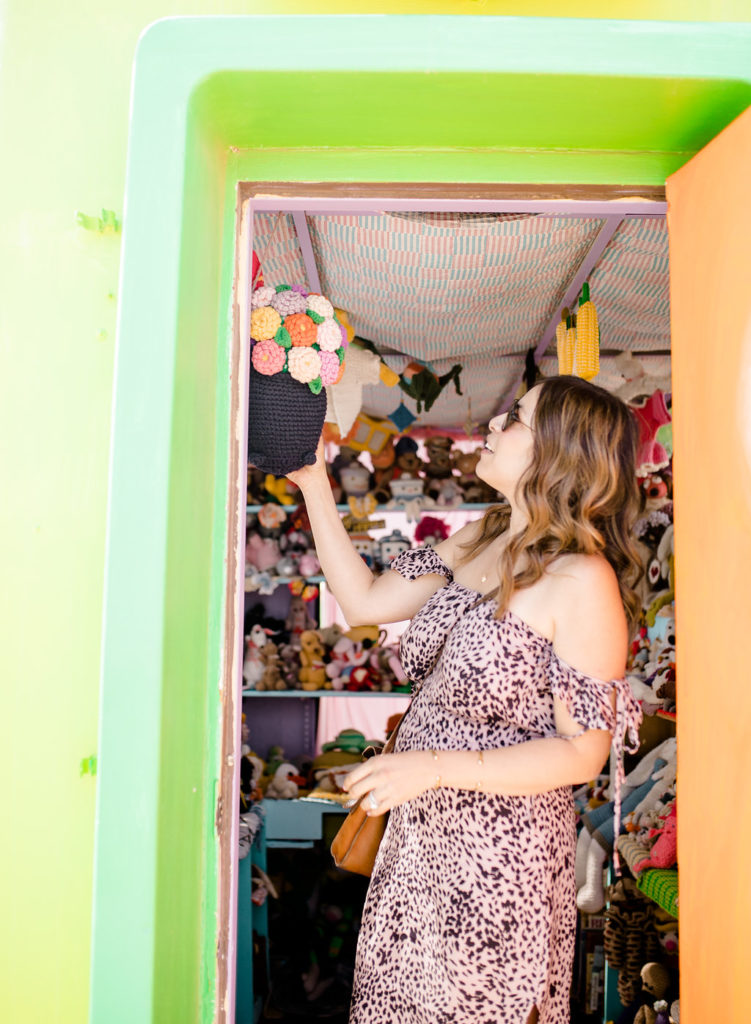 We stumbled upon Moon Wind Trading Co. driving to the Echo Ranch House. It's not too far and one of the best shops in town. Right away the gorgeous wood exterior caught our eye. When we visited the owner, Mieka May, was in and beyond sweet giving us tips about the area. That is something we can all agree on about our trip, everyone was incredibly nice and helpful we came across.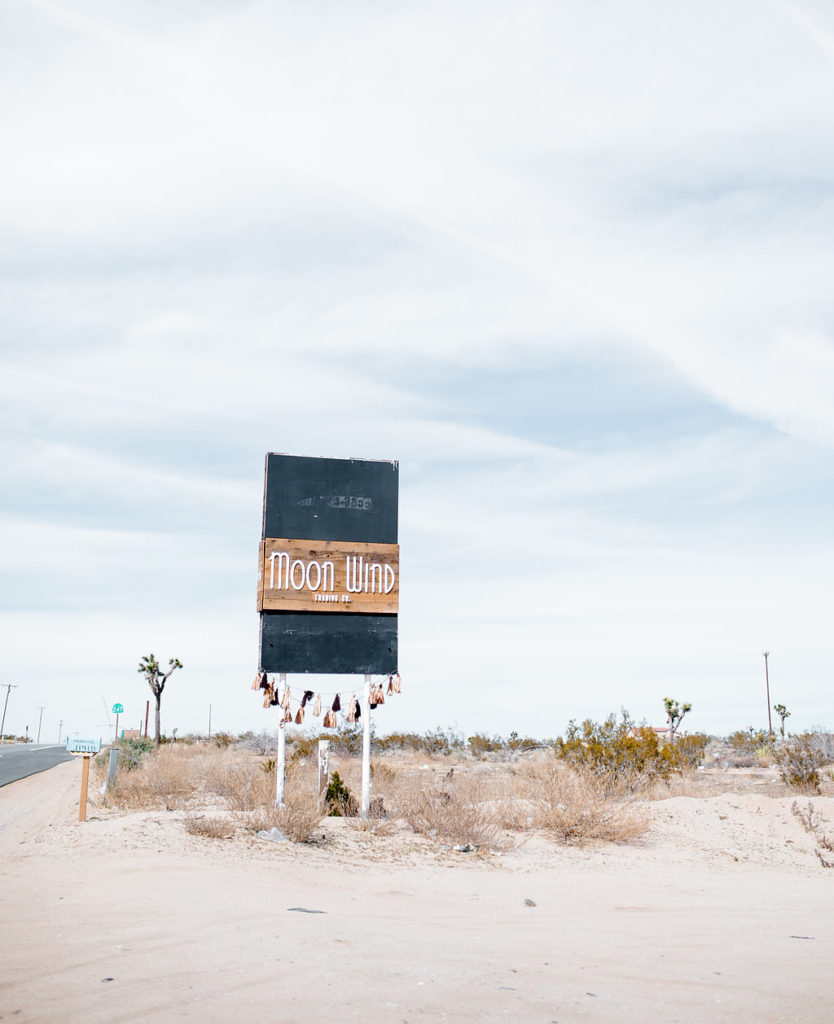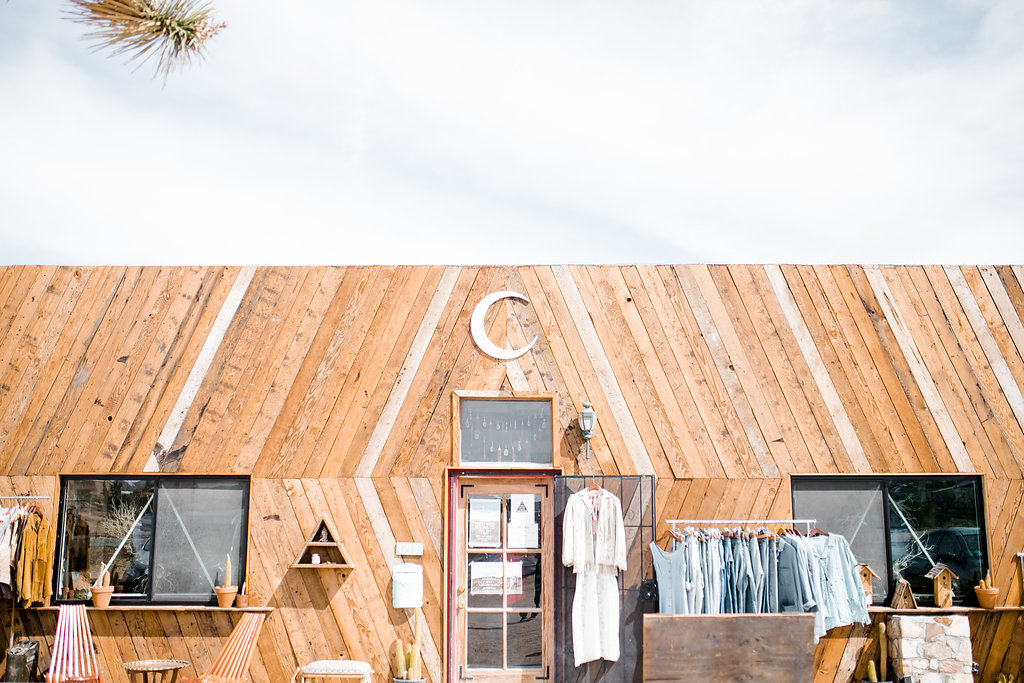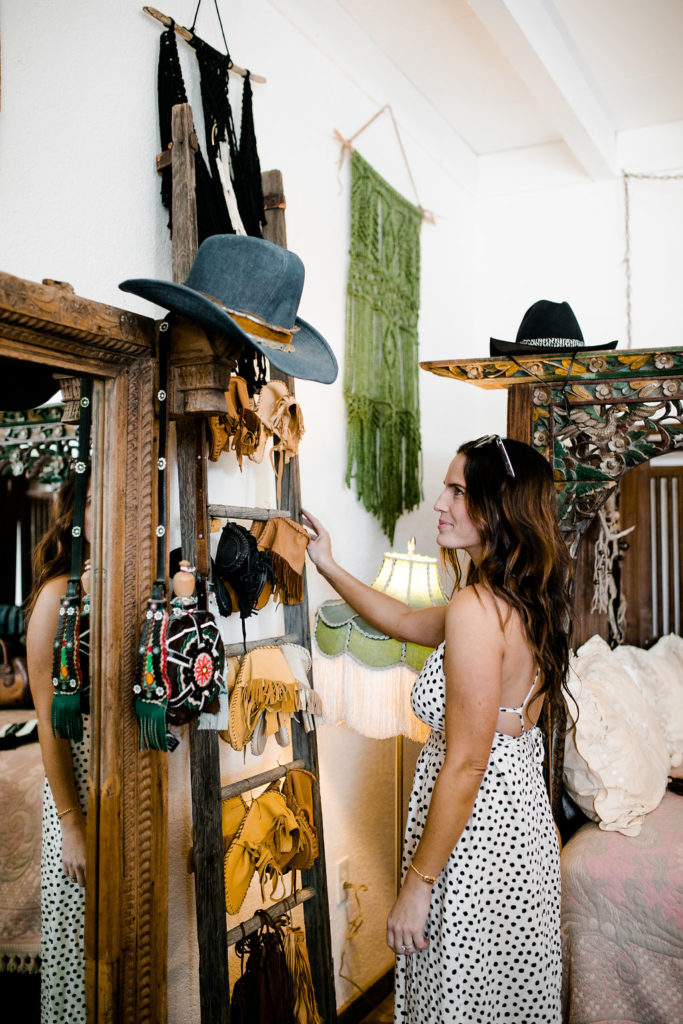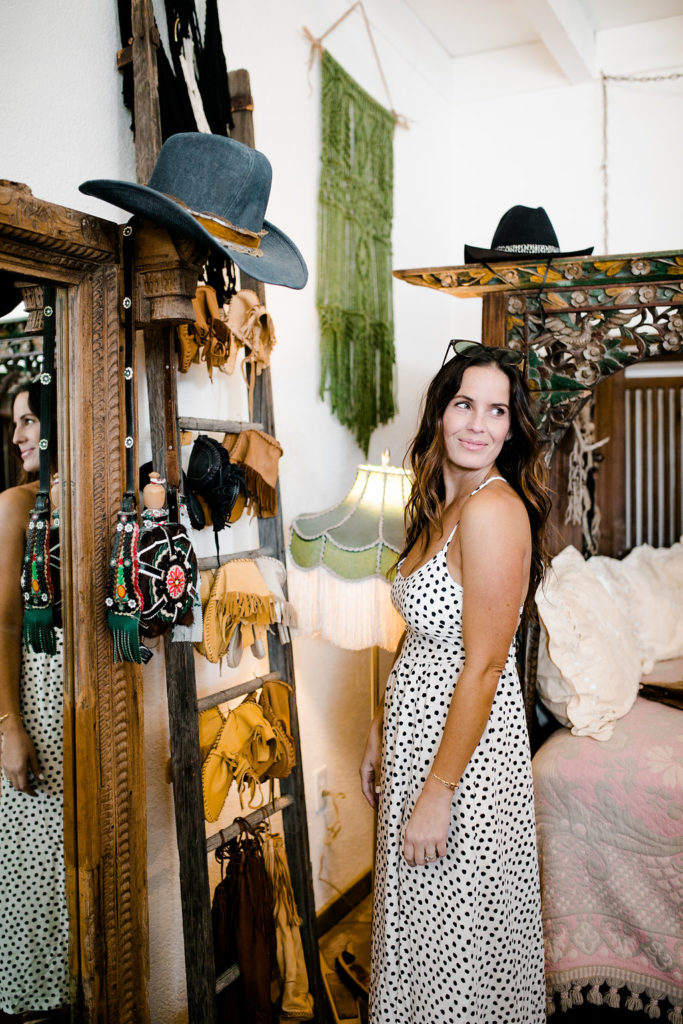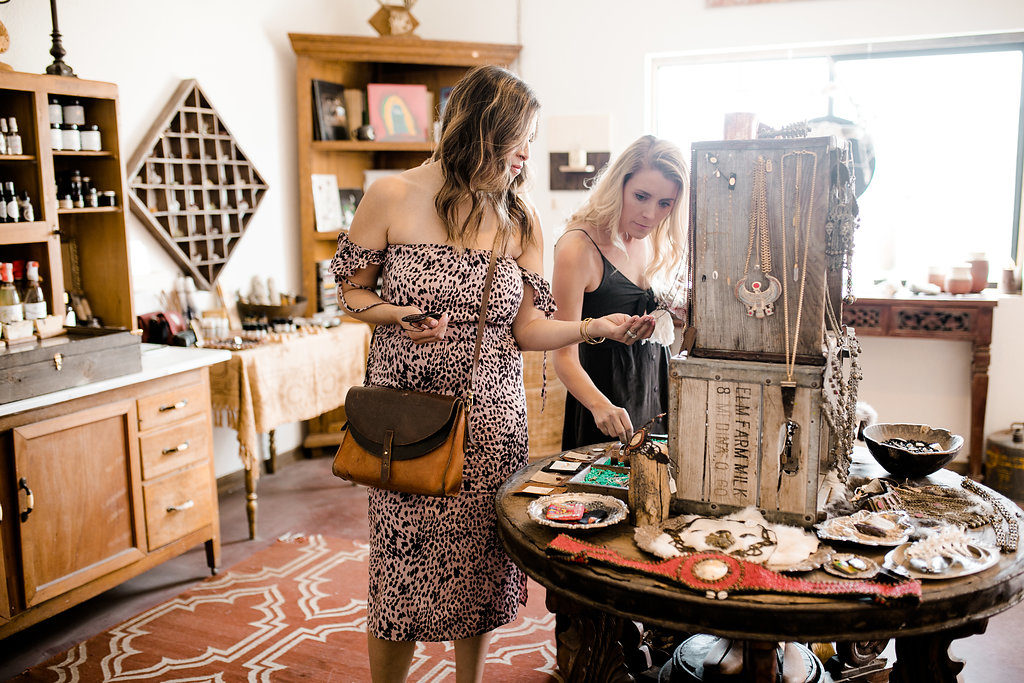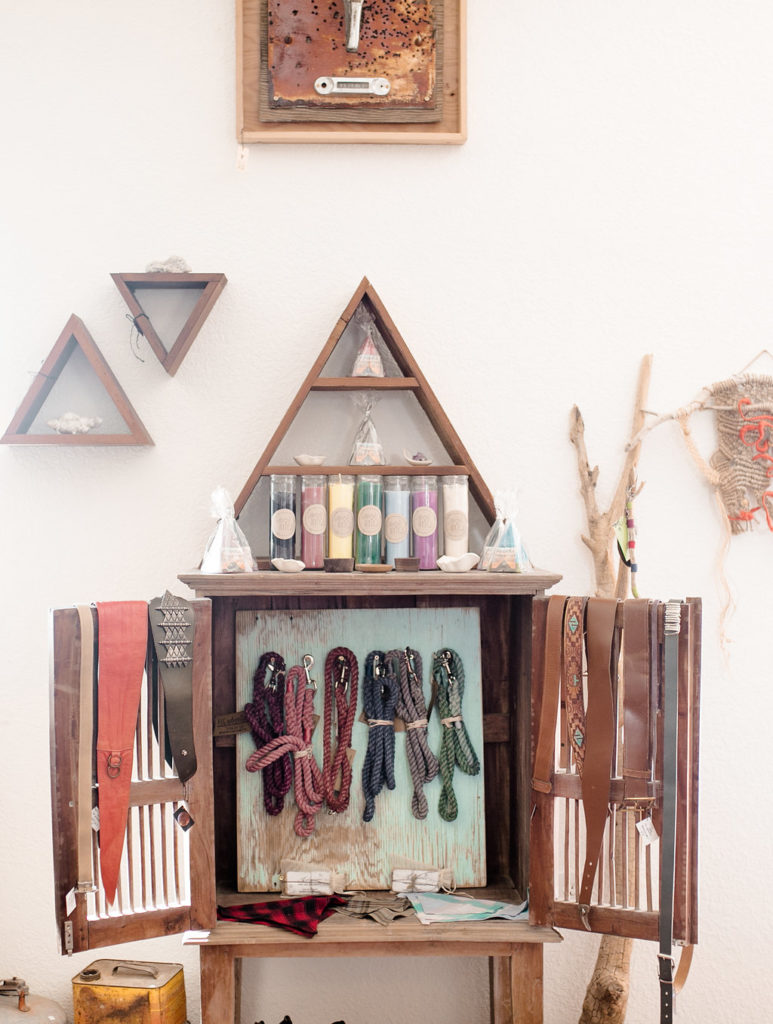 There are tons of hidden gems inside the shop. The cutest vintage clothing, beautiful geodes and amazing bath and body goods. Like this gorgeous dried floral soap I'm holding below…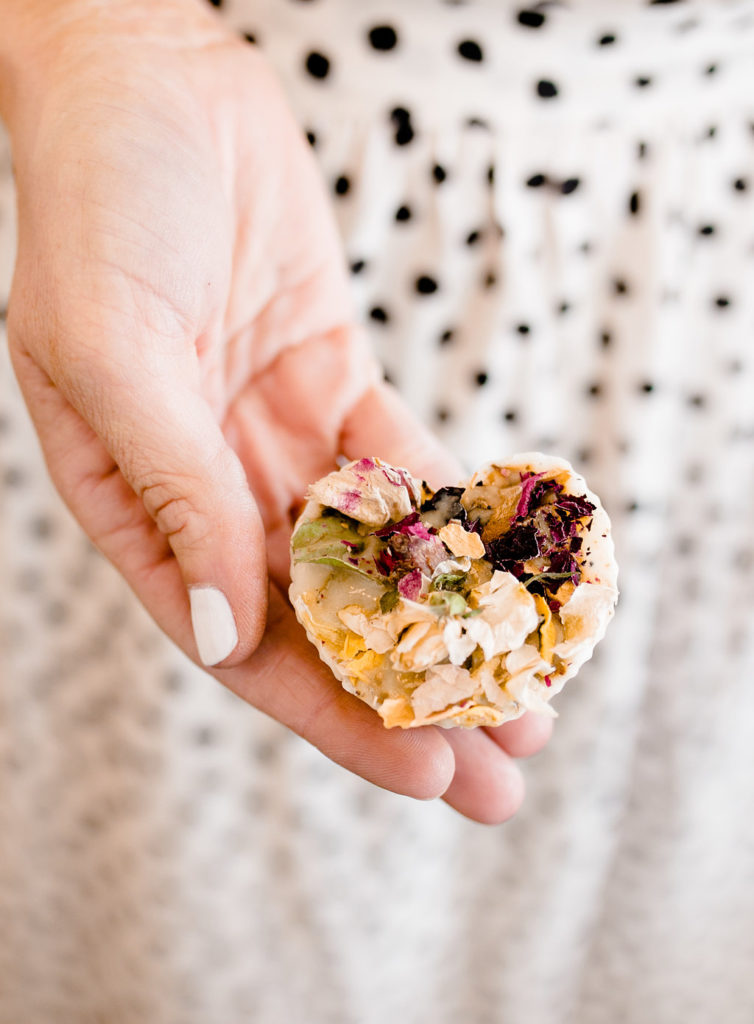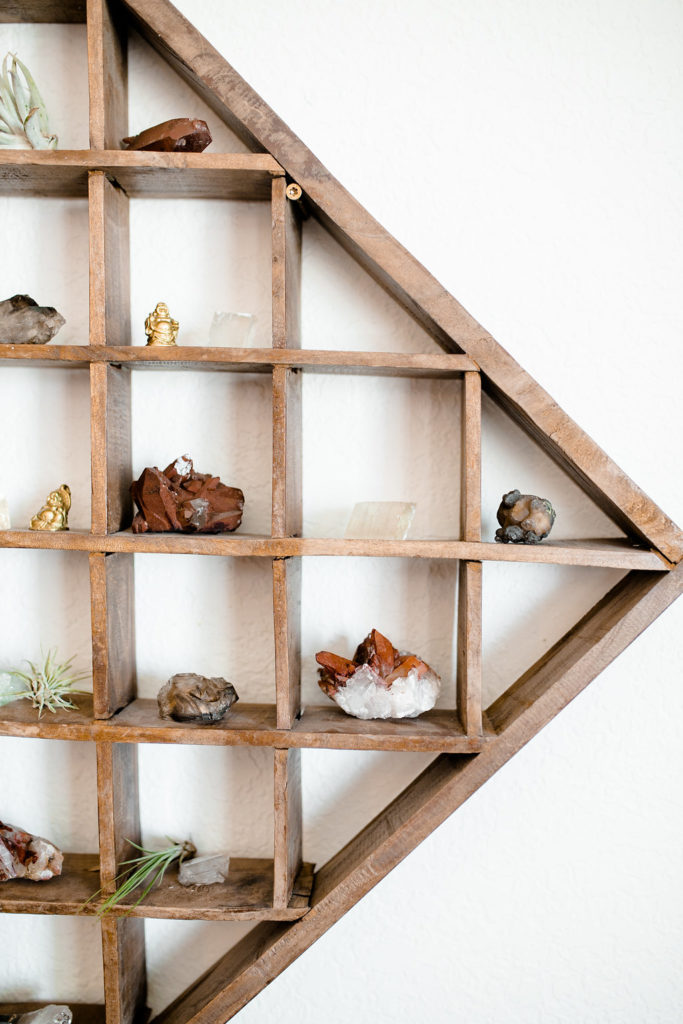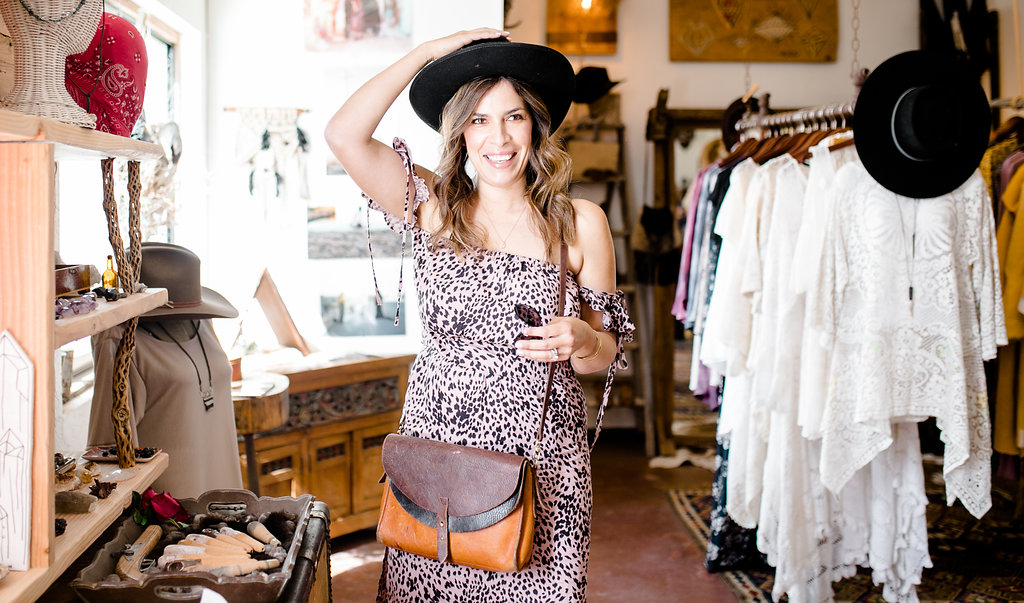 The girls at Moon Wind told us about La Copine, just a bit up the road. We went to have some lunch and while we waited we stopped at the cutest shop right next door, Teocali Brand. Each of us fell in love with this brand, and Abby even took a piece home with her! Beautiful textiles galore for accessories and home goods!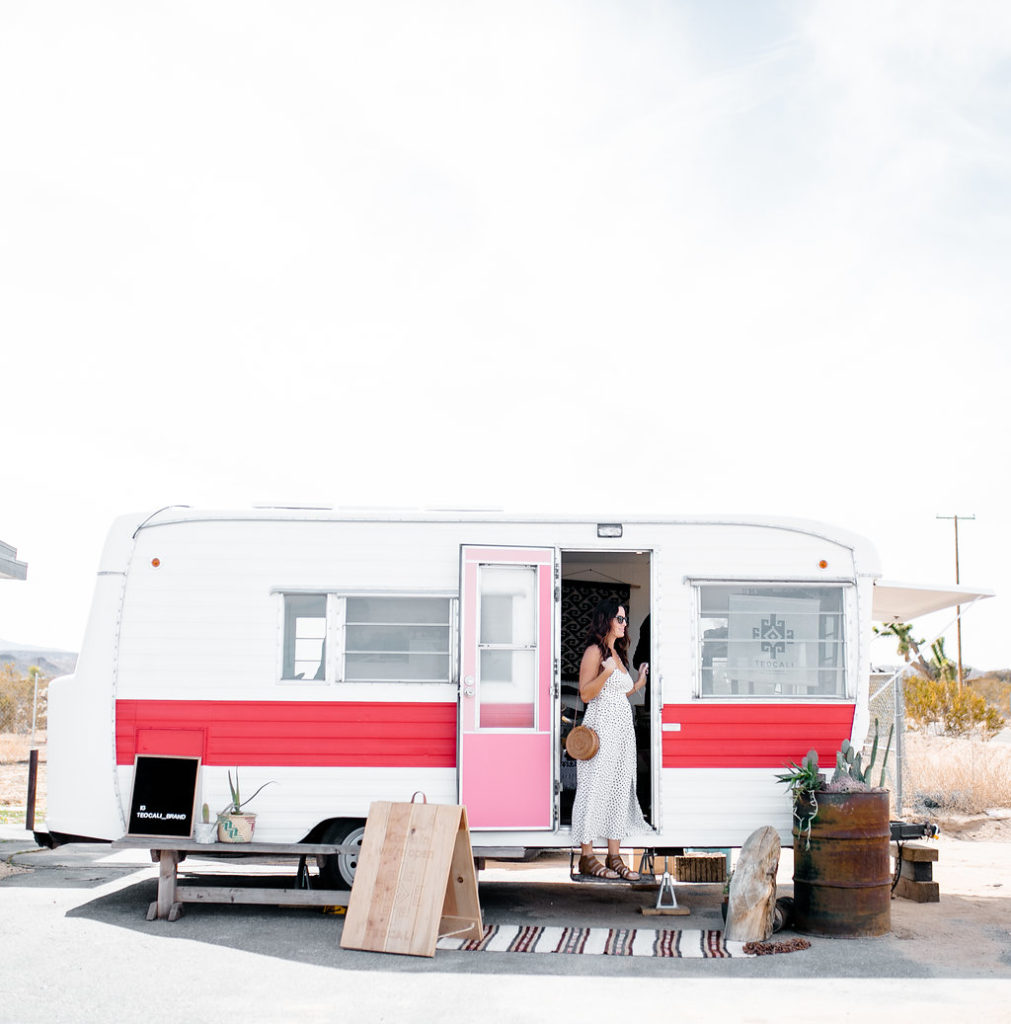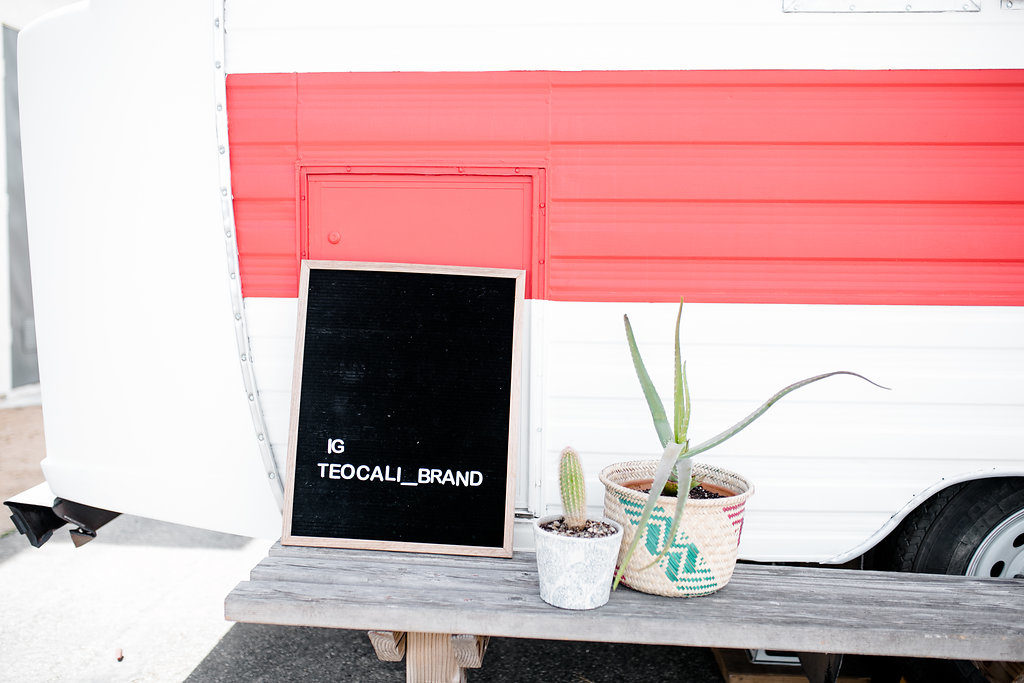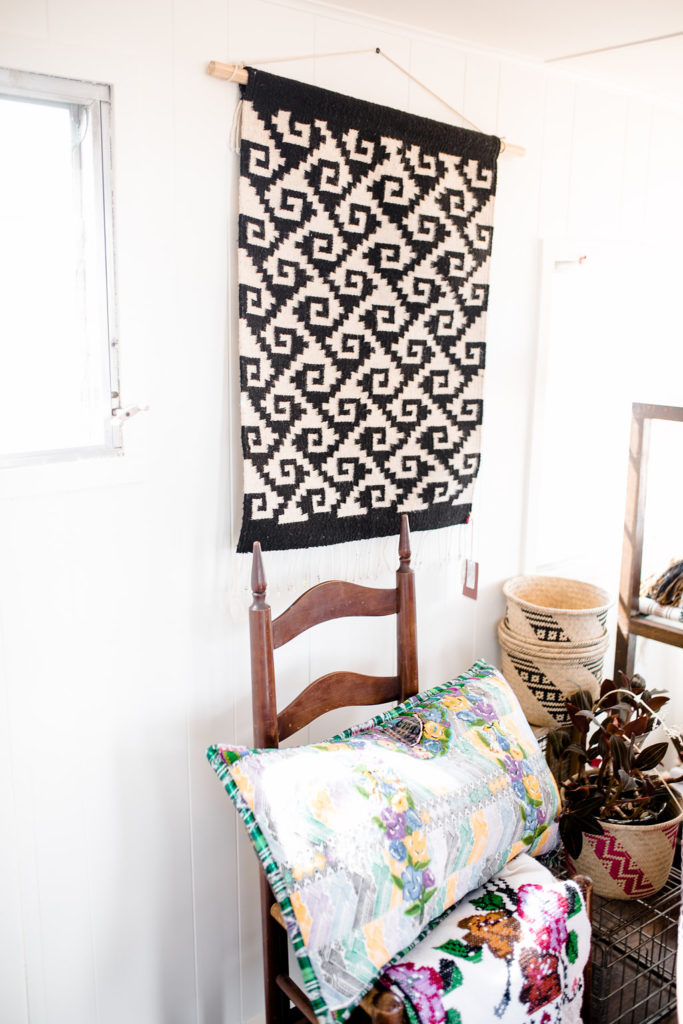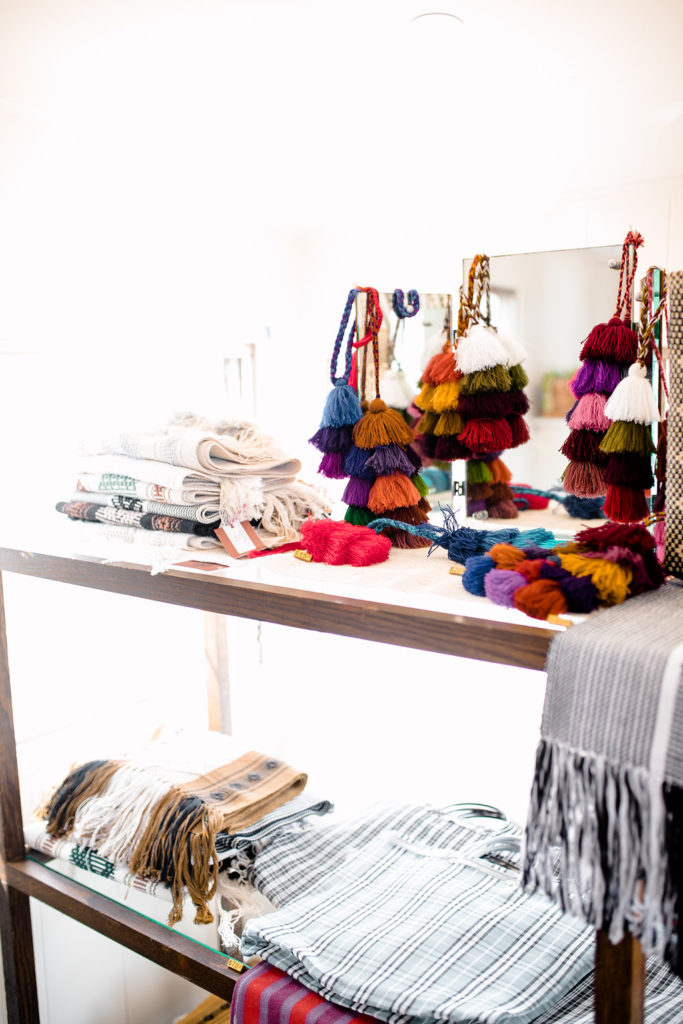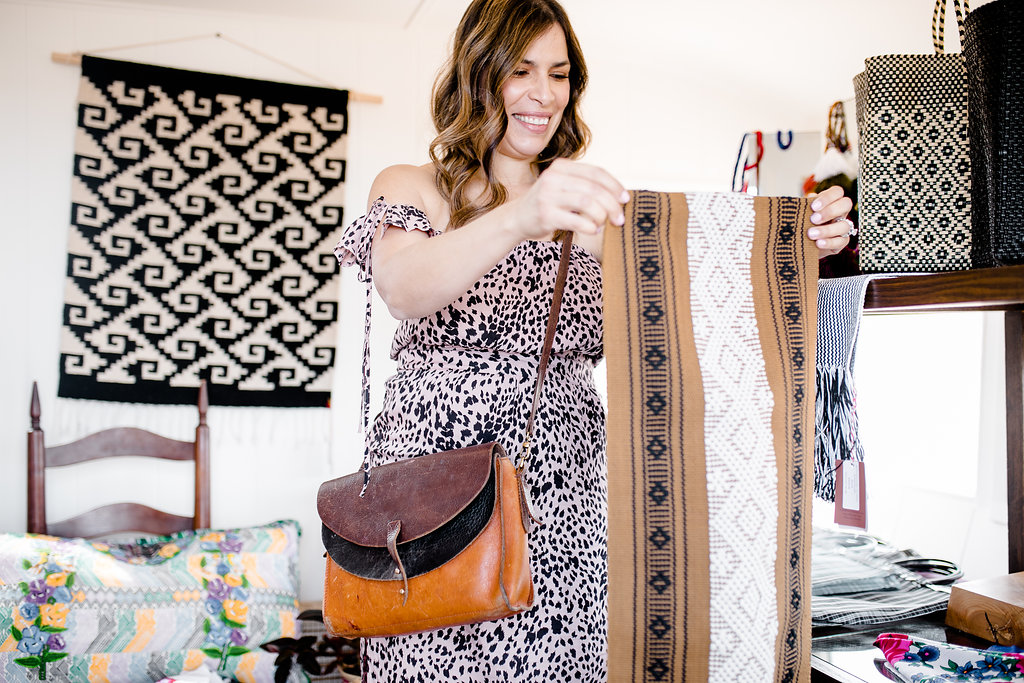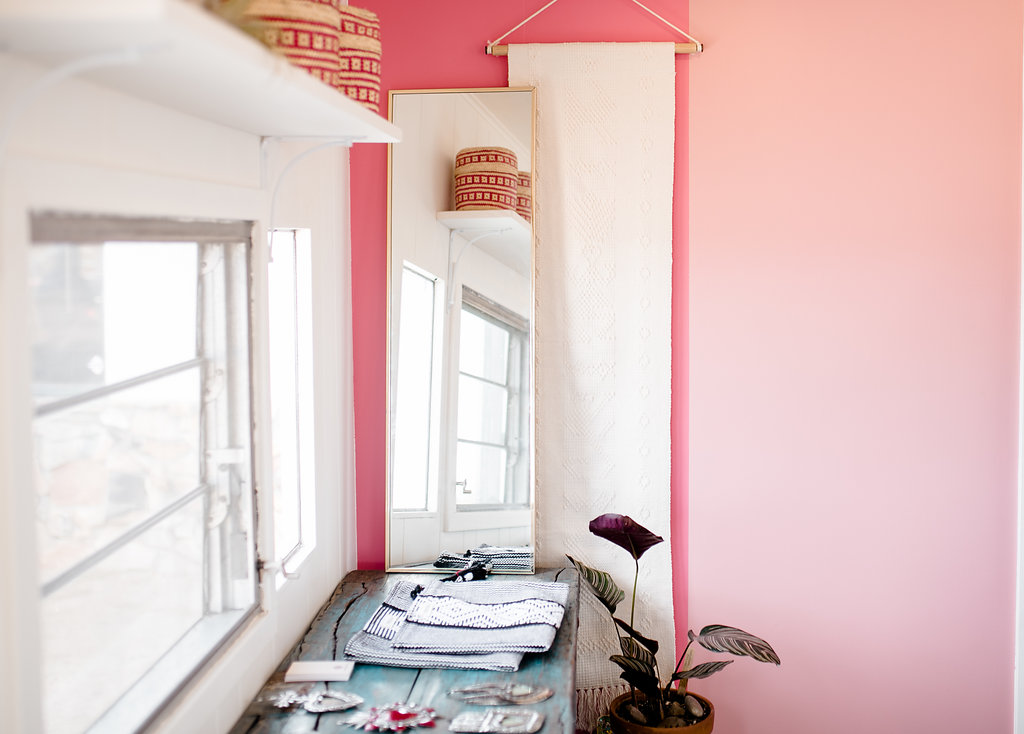 Now, for lunch… La Copine is an absolute must while visiting Joshua Tree. Our tummies were hungry, we were thirsty for wine and La Copine took good care of us.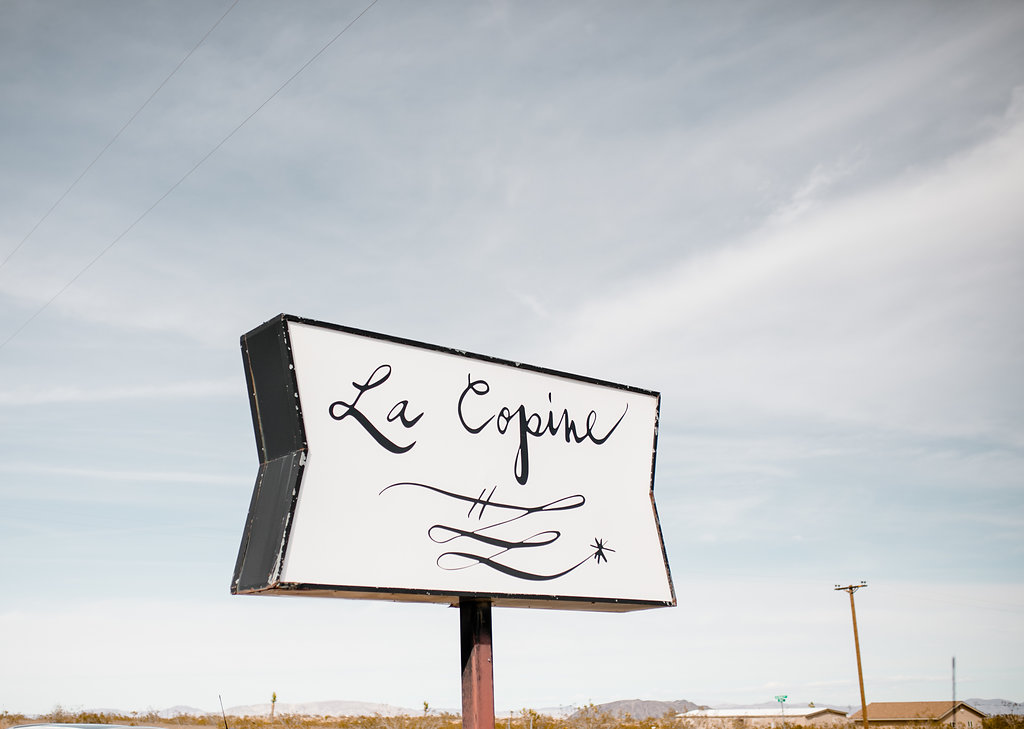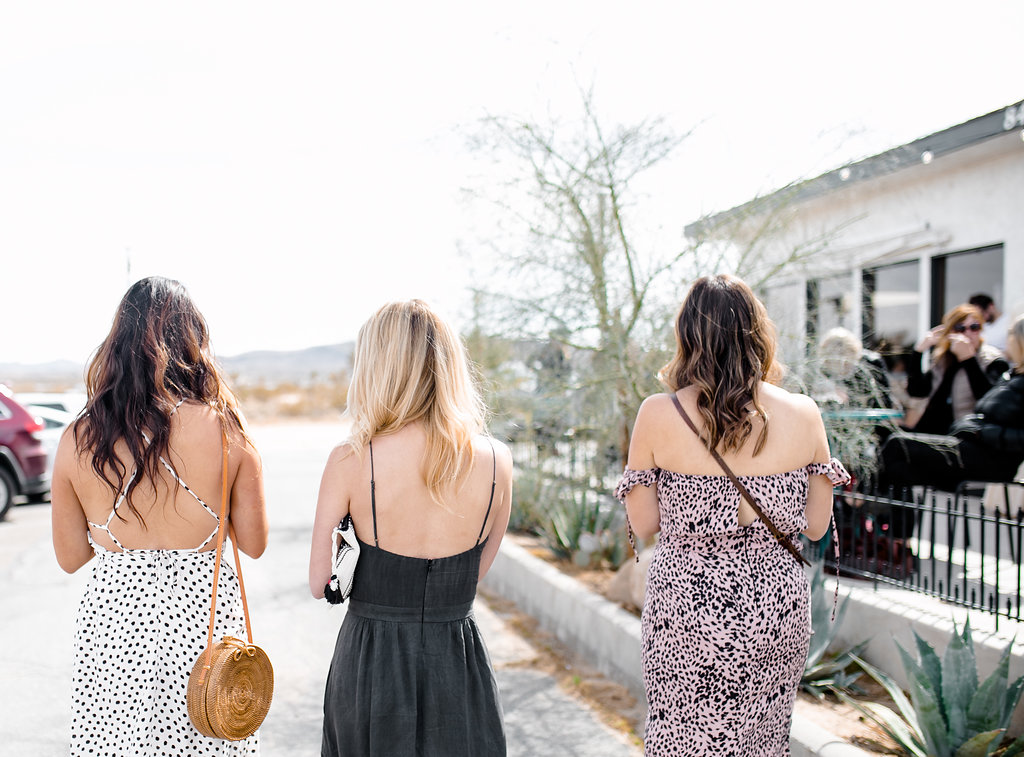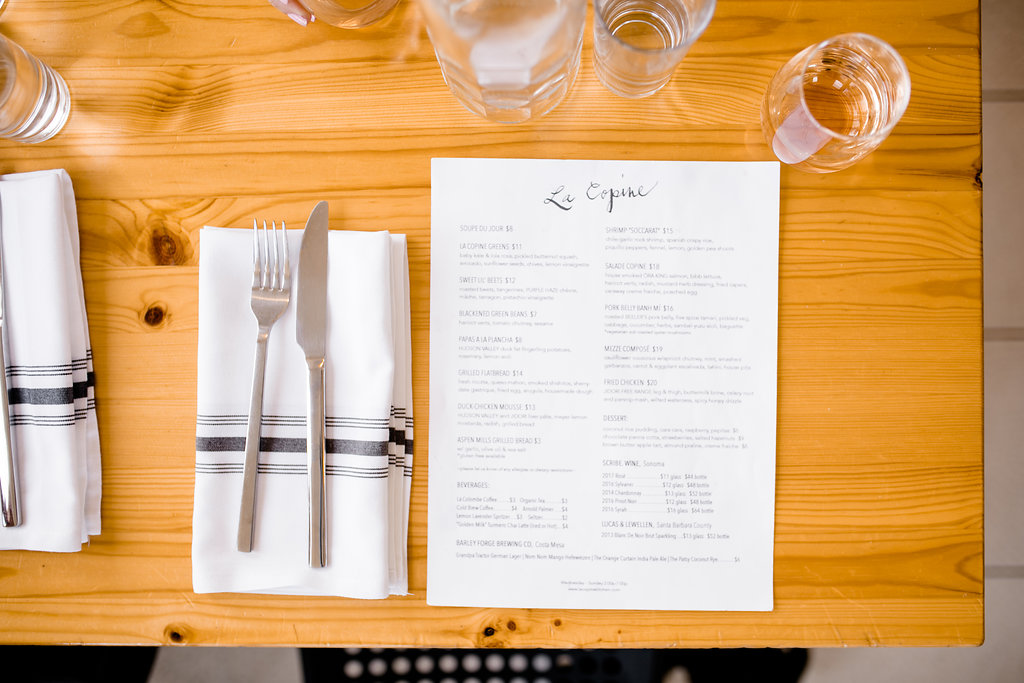 The ambiance inside is fresh and airy with tons of style. Along with their great wine list and delicious menu, it was one of our favorite spots on our trip. When you visit, make sure to order the papas al a plancha… MAJOR YUM!!!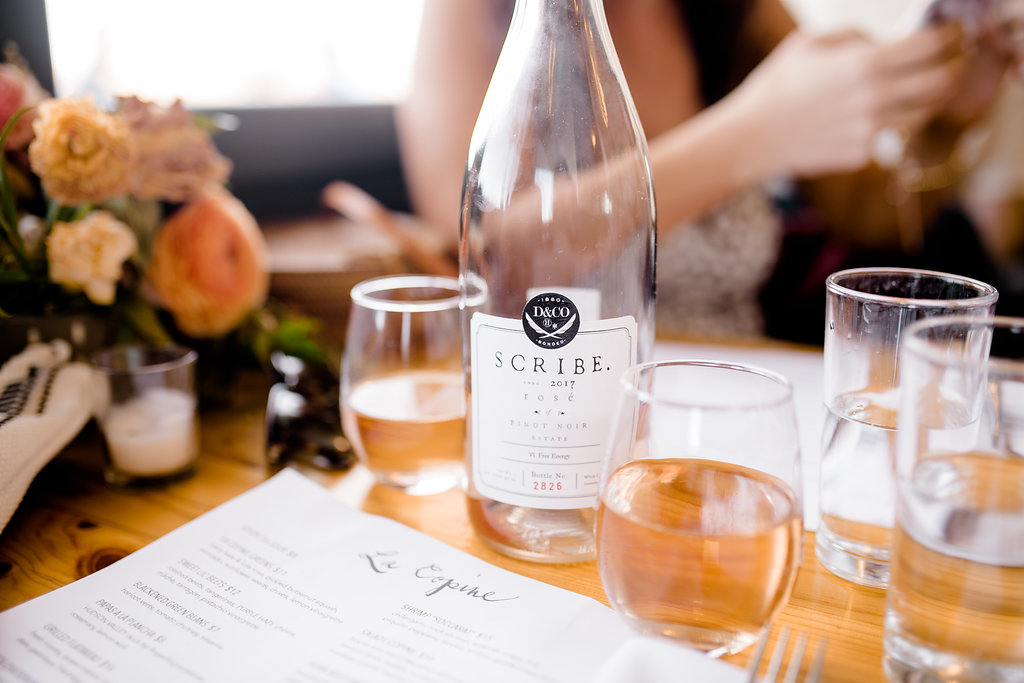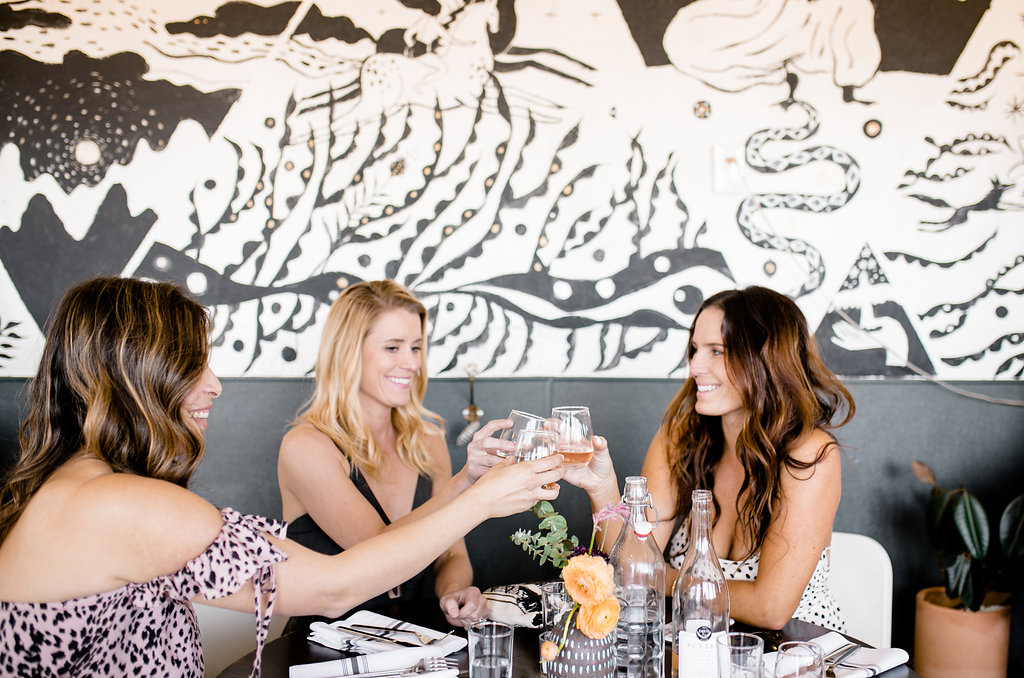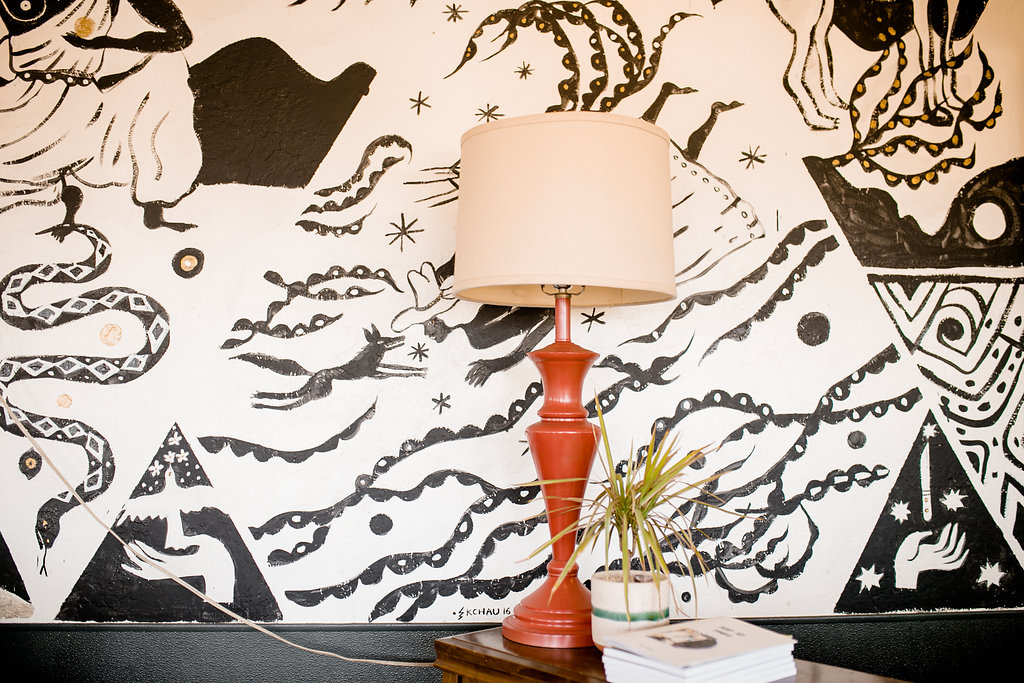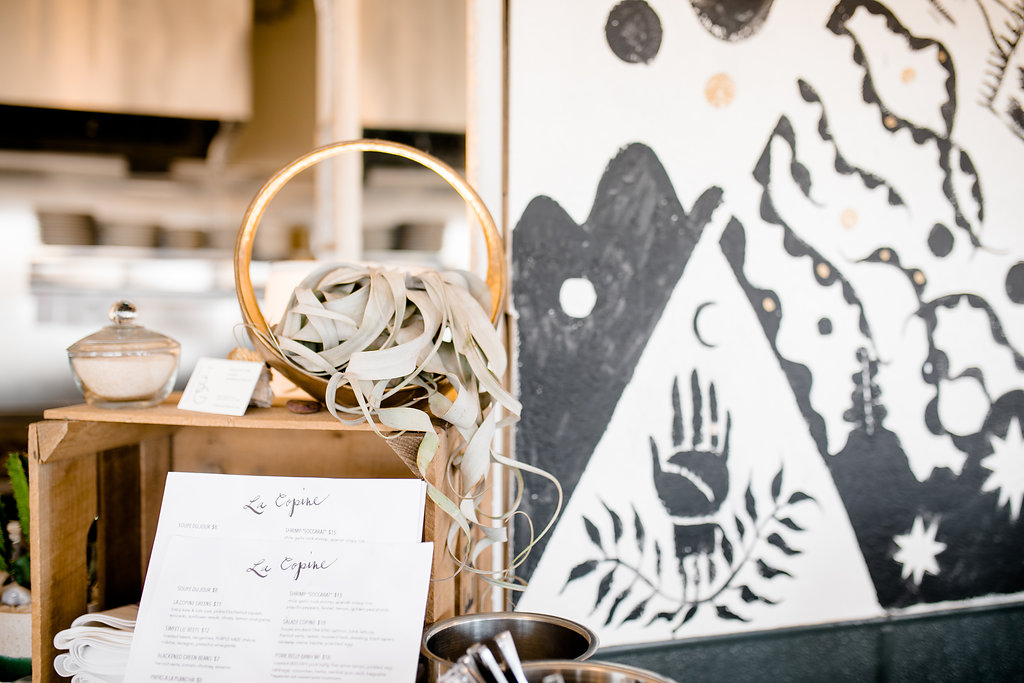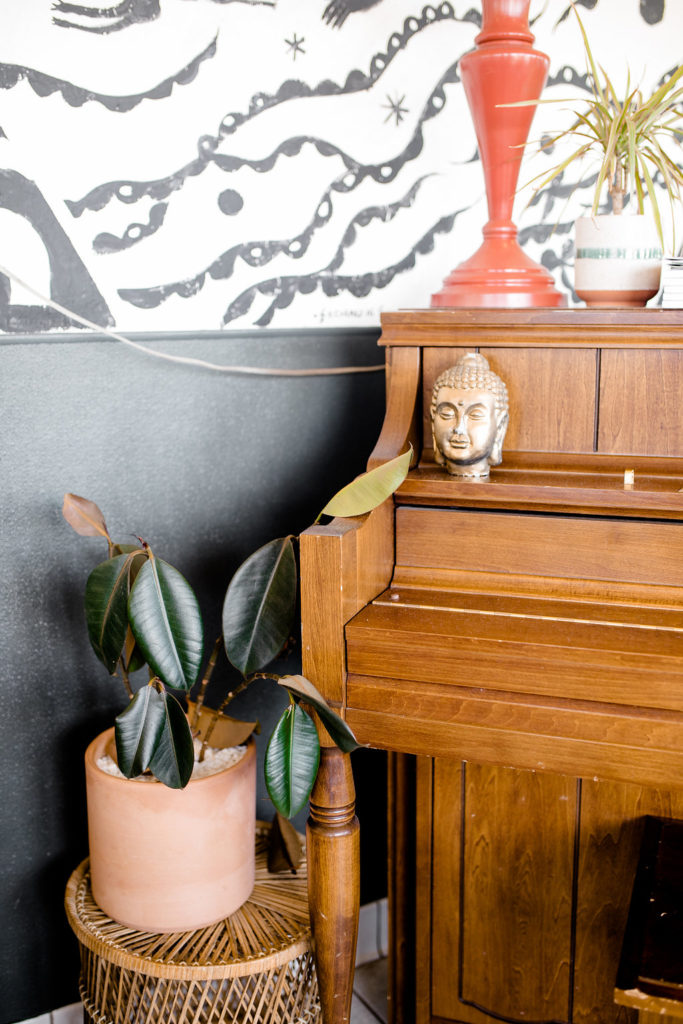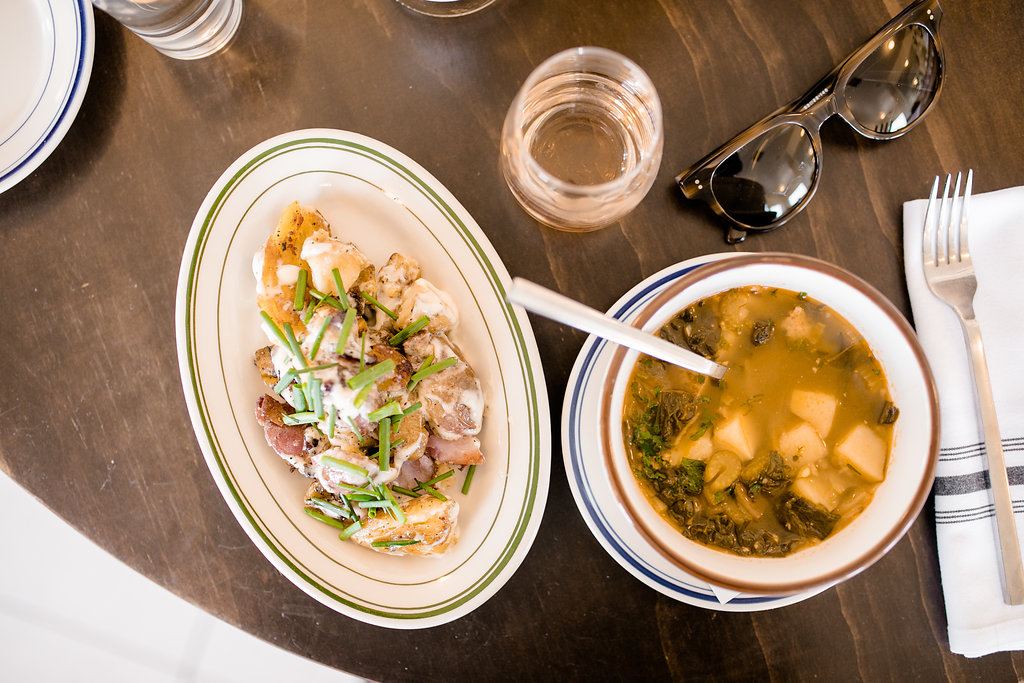 After we filled our bellies we headed to The Blooming Gypsy. We were tipped off by a few of our Orange County friends, as Veronica the owner, is from our area! I've admired Veronica's work for sometime now, she is an insanely talented florist. She has since moved to the desert to open the most amazing shop and continue making floral magic.
You will find tons of gorgeous house plants, home goods and other beautiful wonders in her shop. There is some major eye candy here and tons of home inspiration!!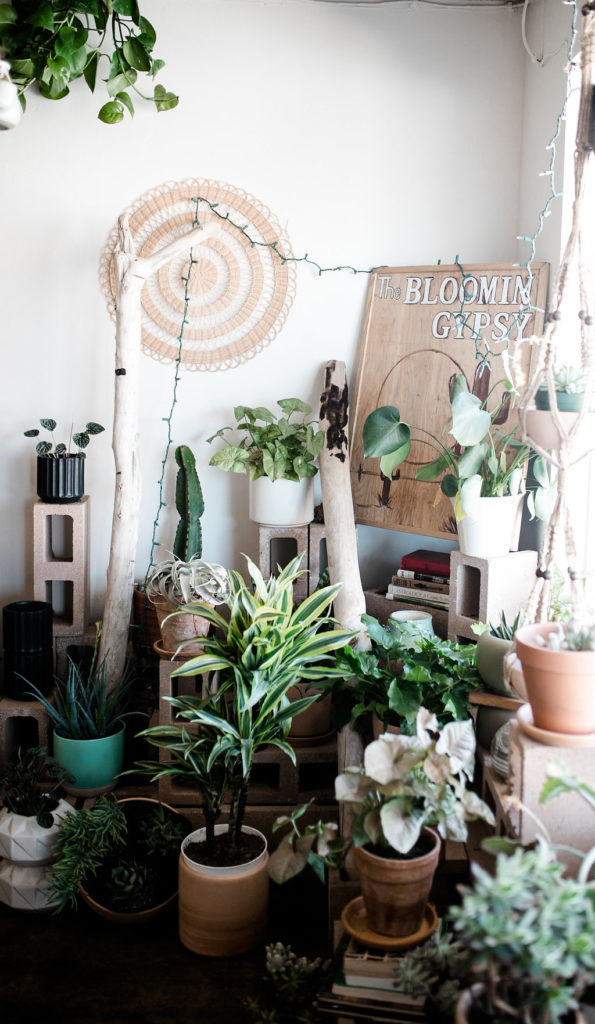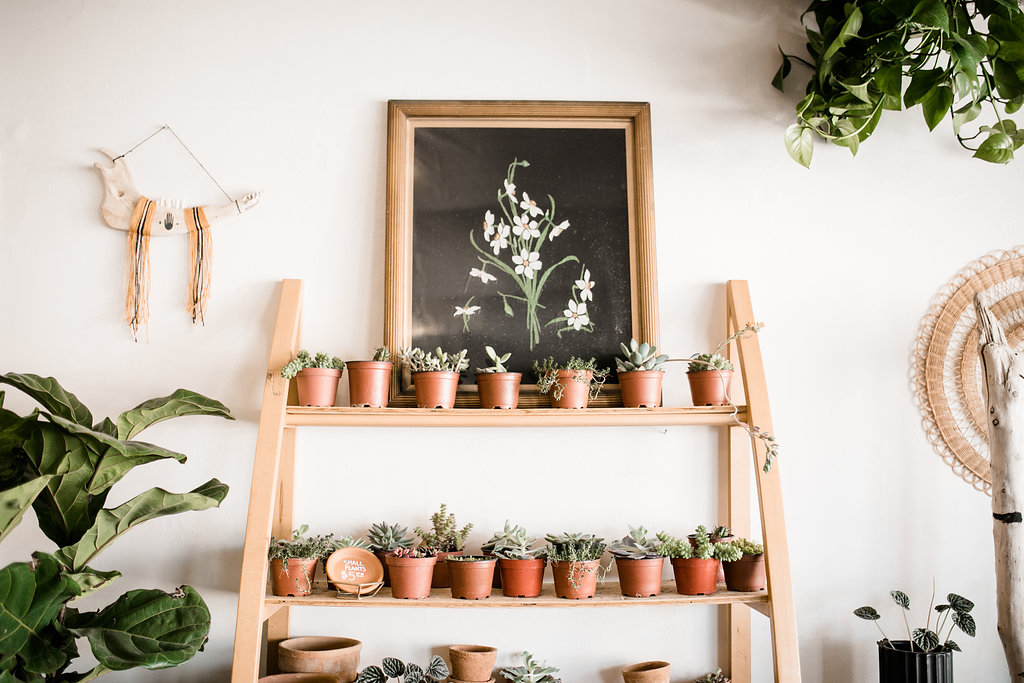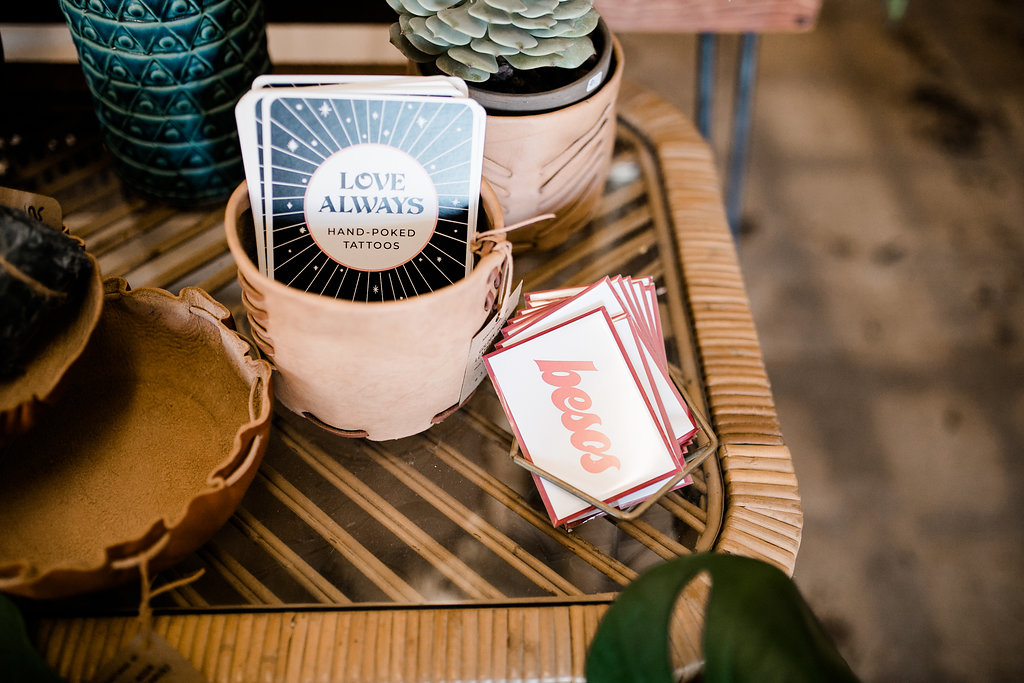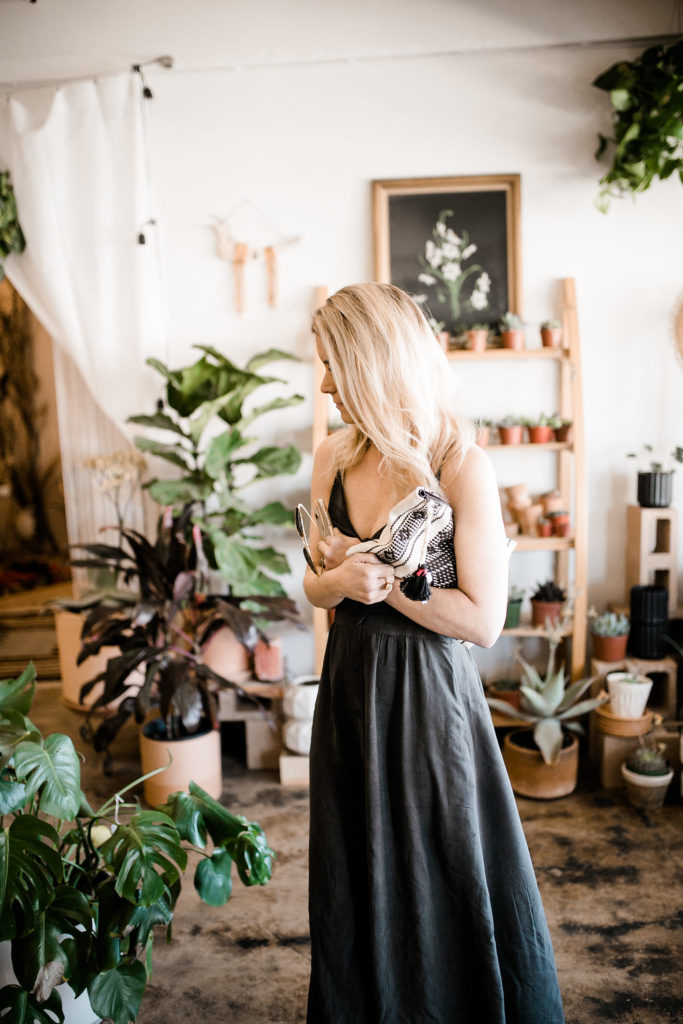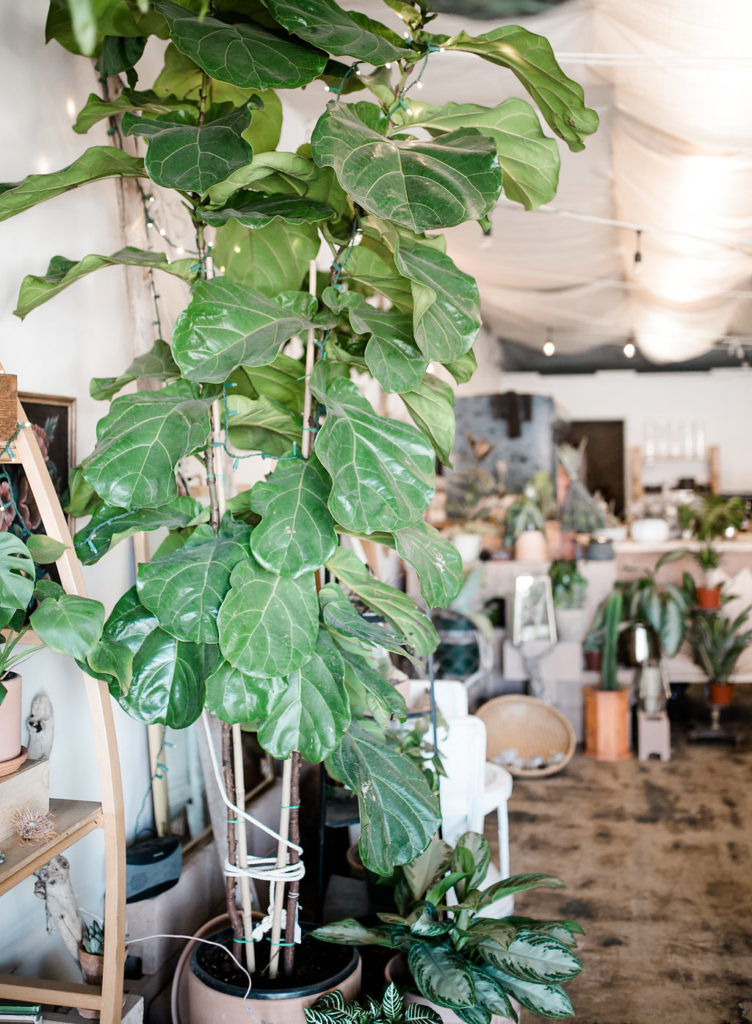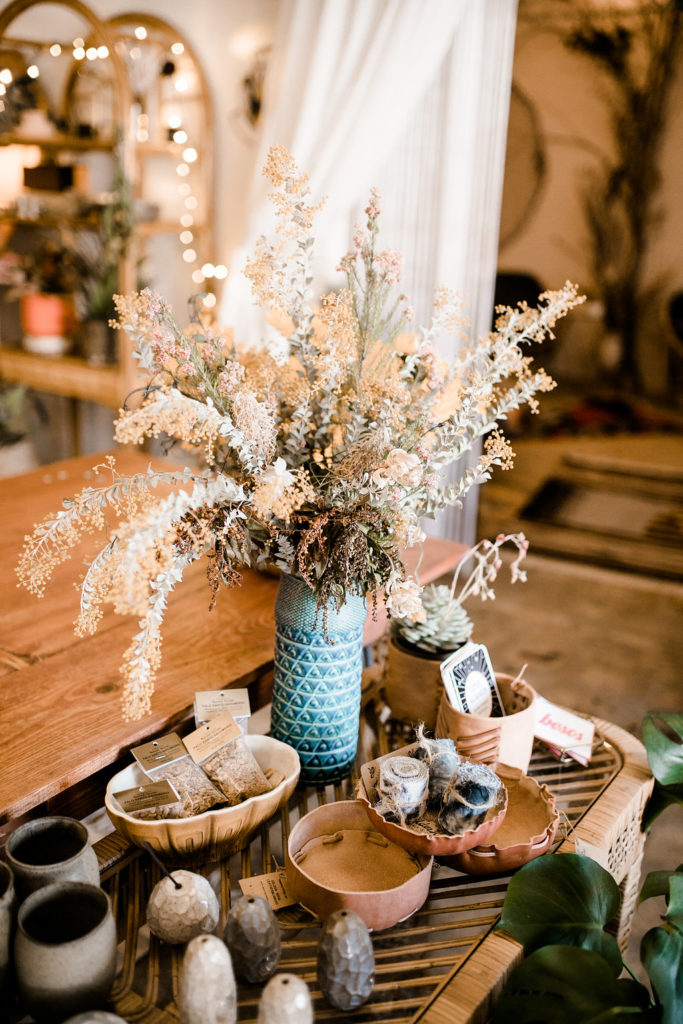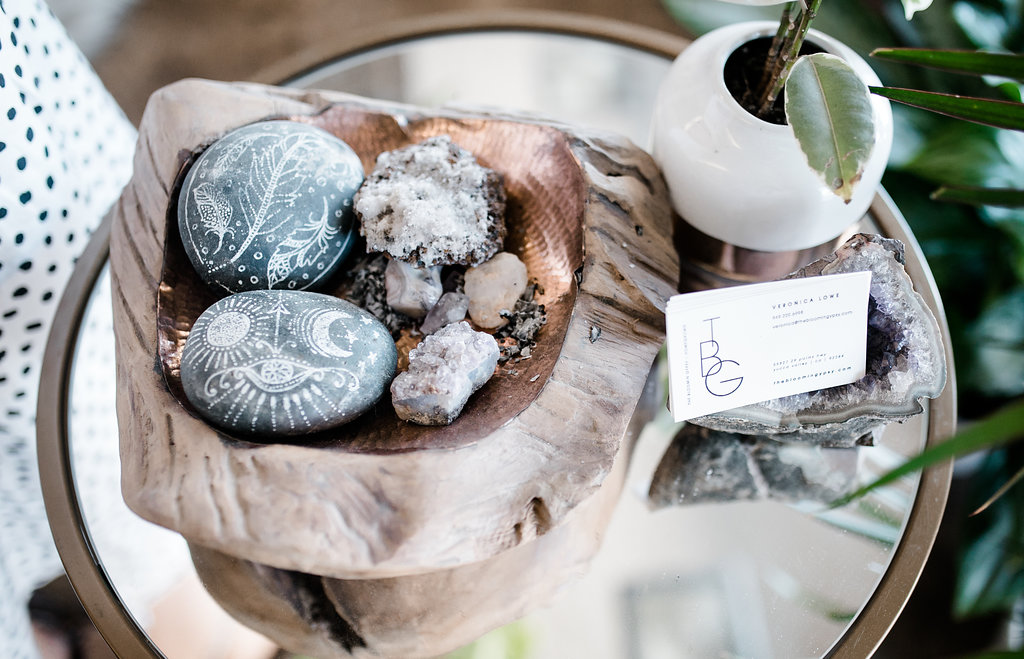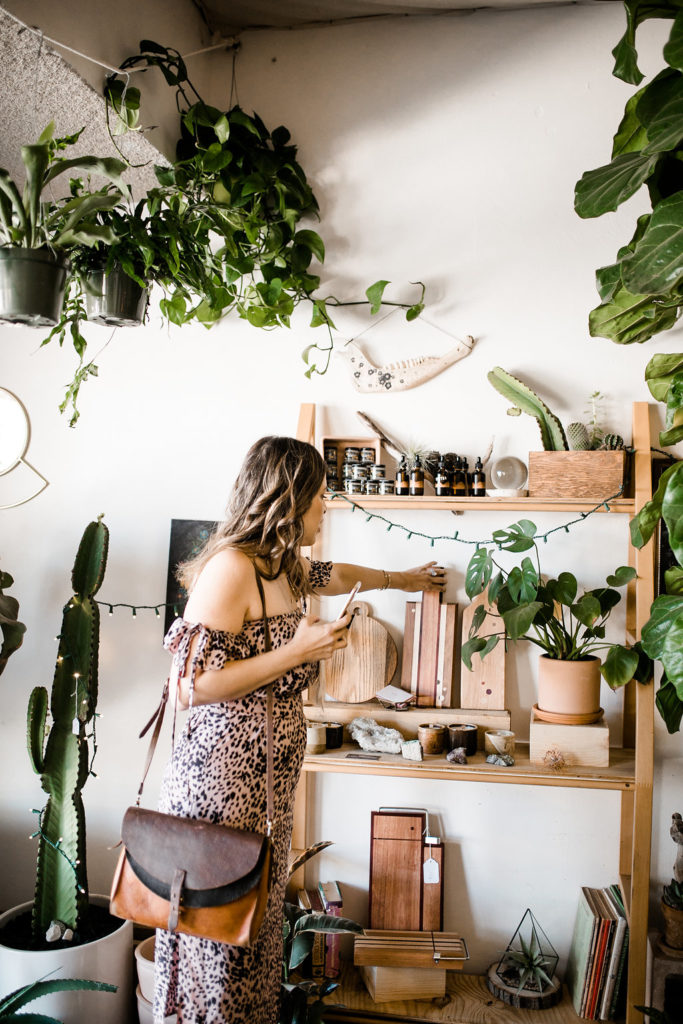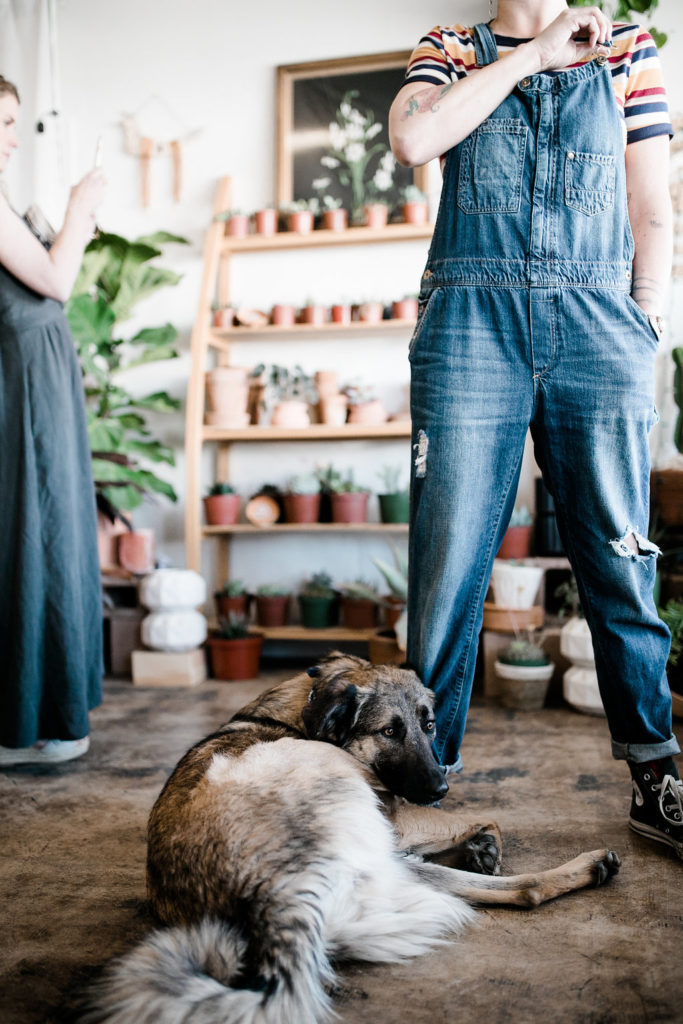 Across the street is the eclectic Promised Land, a shop full of the best vintage finds. We had a blast shopping and trying on all kinds of fun stuff. It's so well curated and we each were like kids in a candy store!!!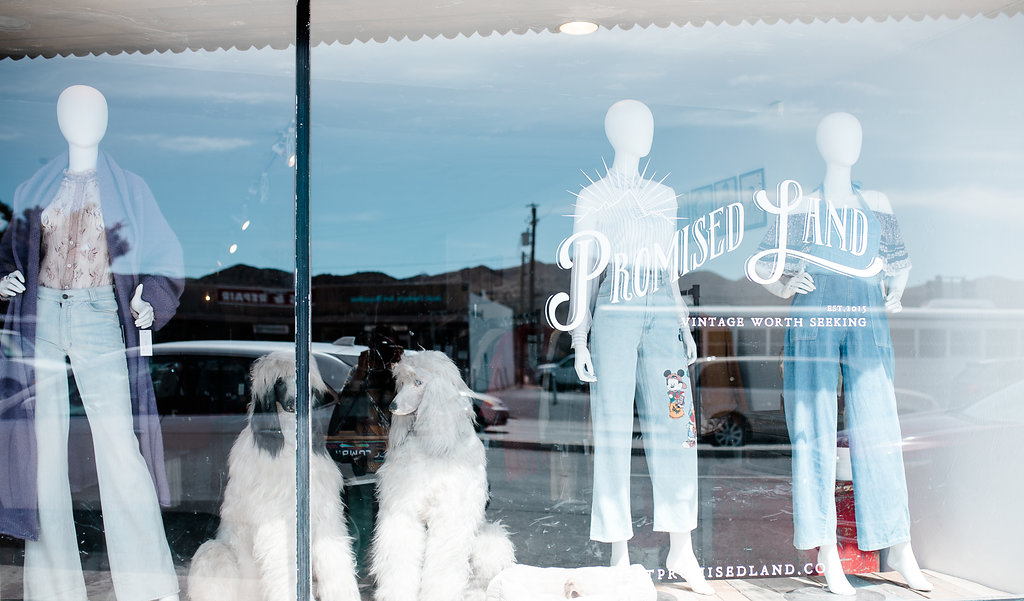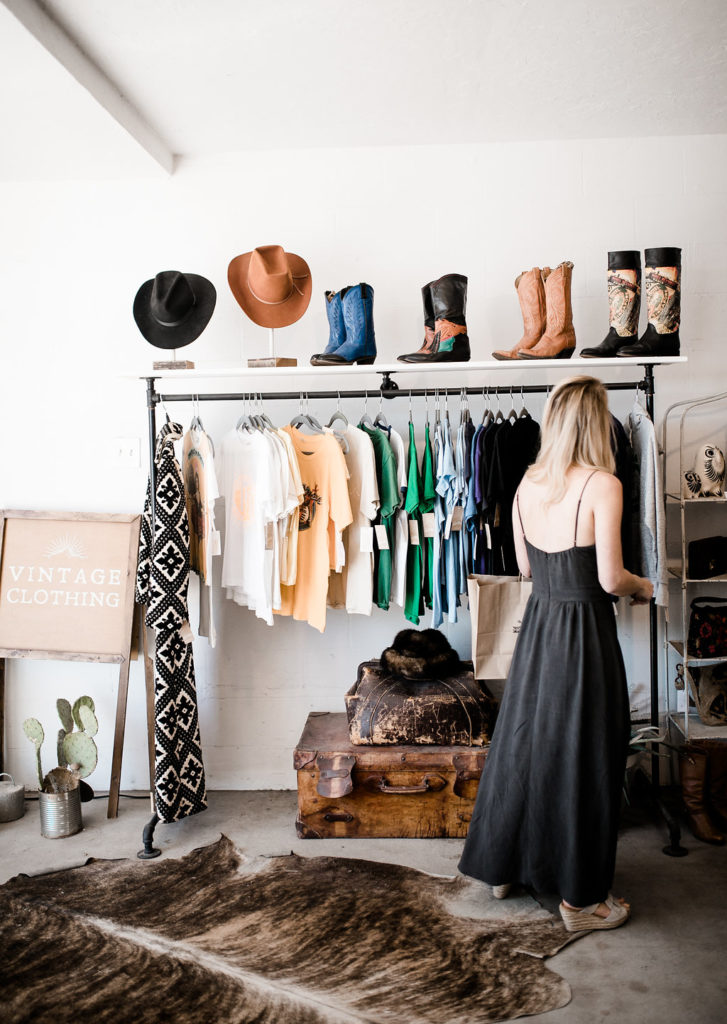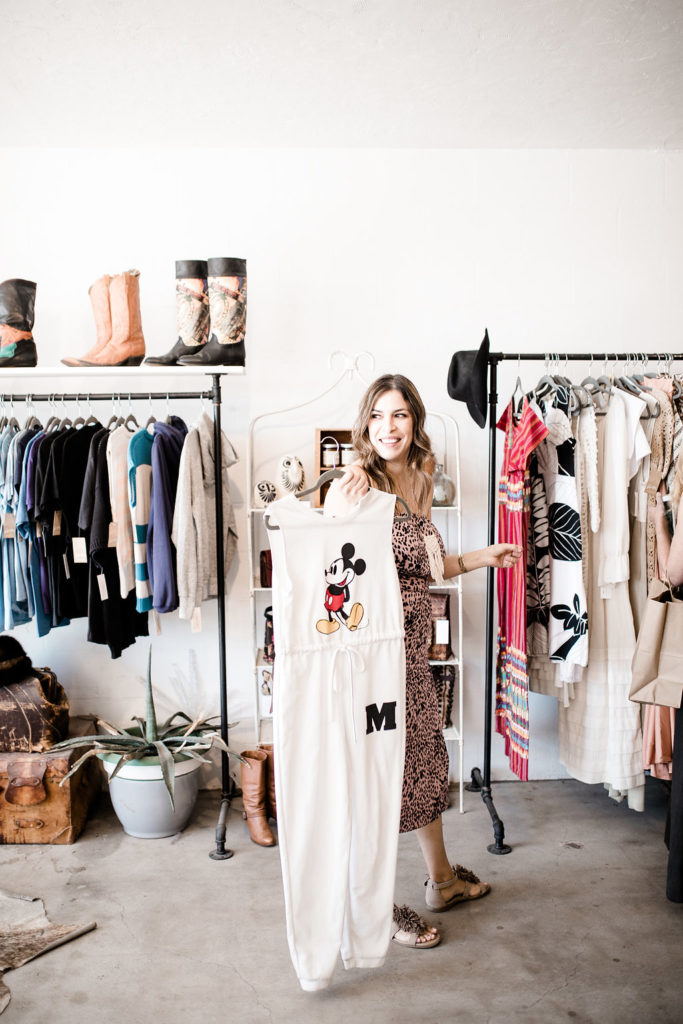 You better believe I brought this sucker home!!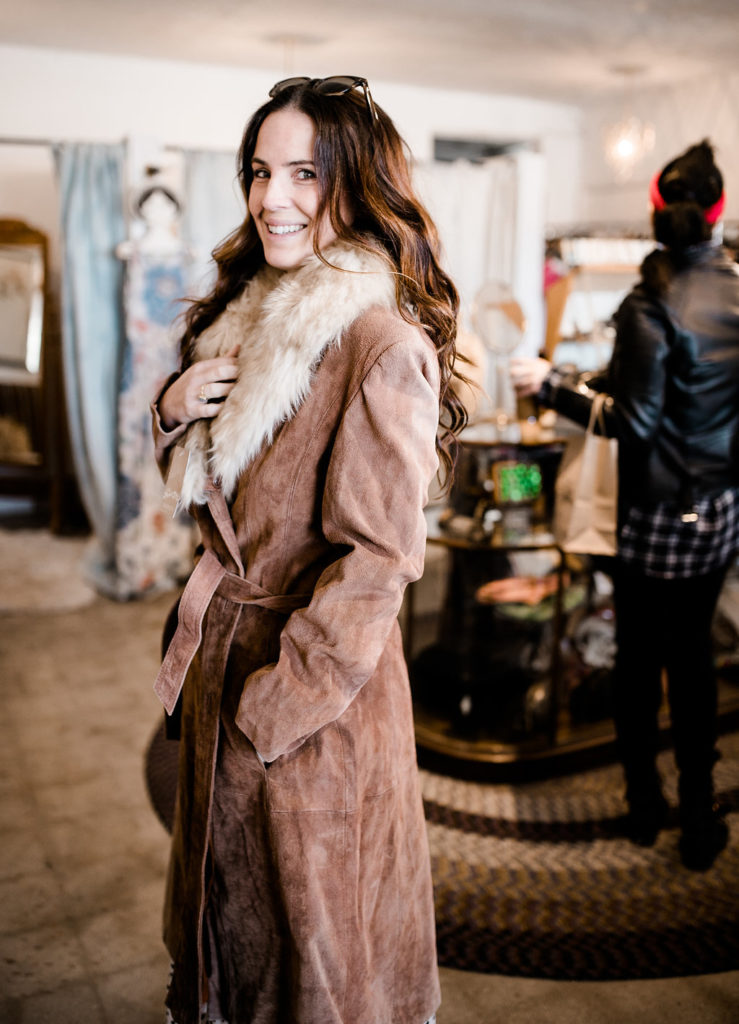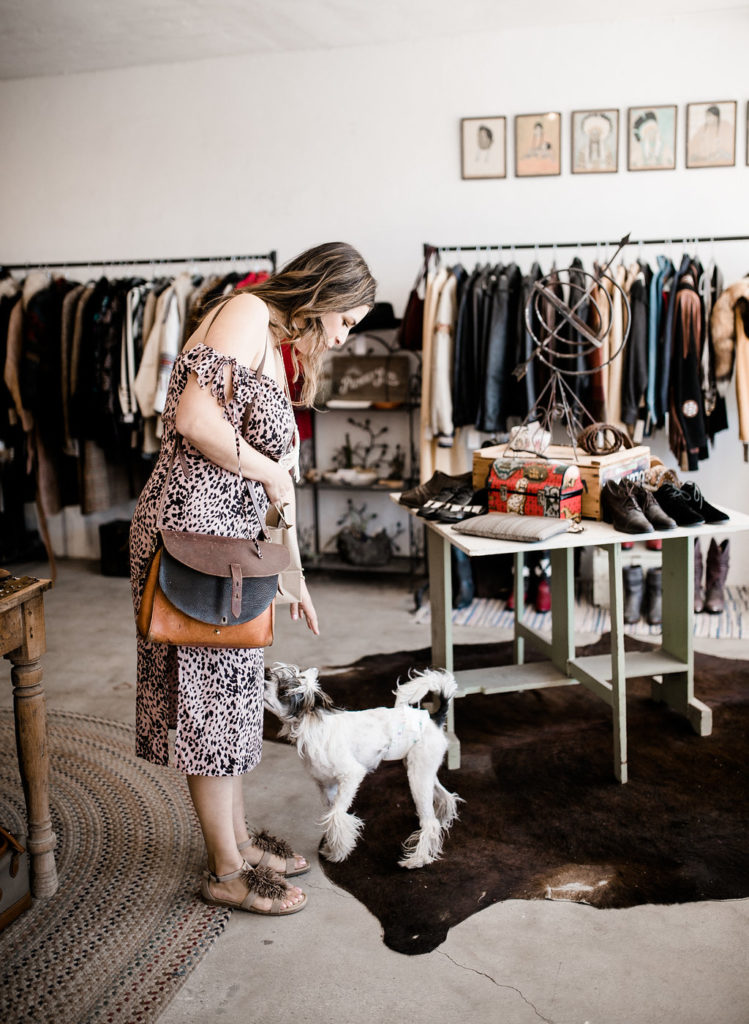 Just down the street is another vintage paradise, The End. This spot is a bit more colorful and fun, it's not for the faint of heart! The gorgeous murals on the outside walls are just the beginning. Once you enter it doesn't stop, the fun just keeps on going…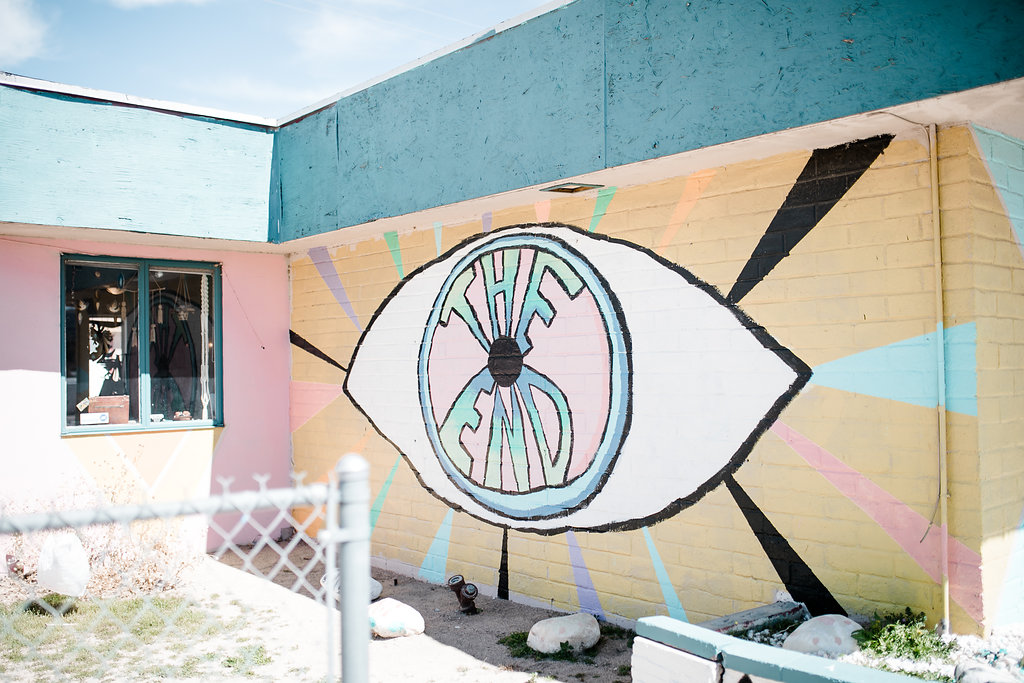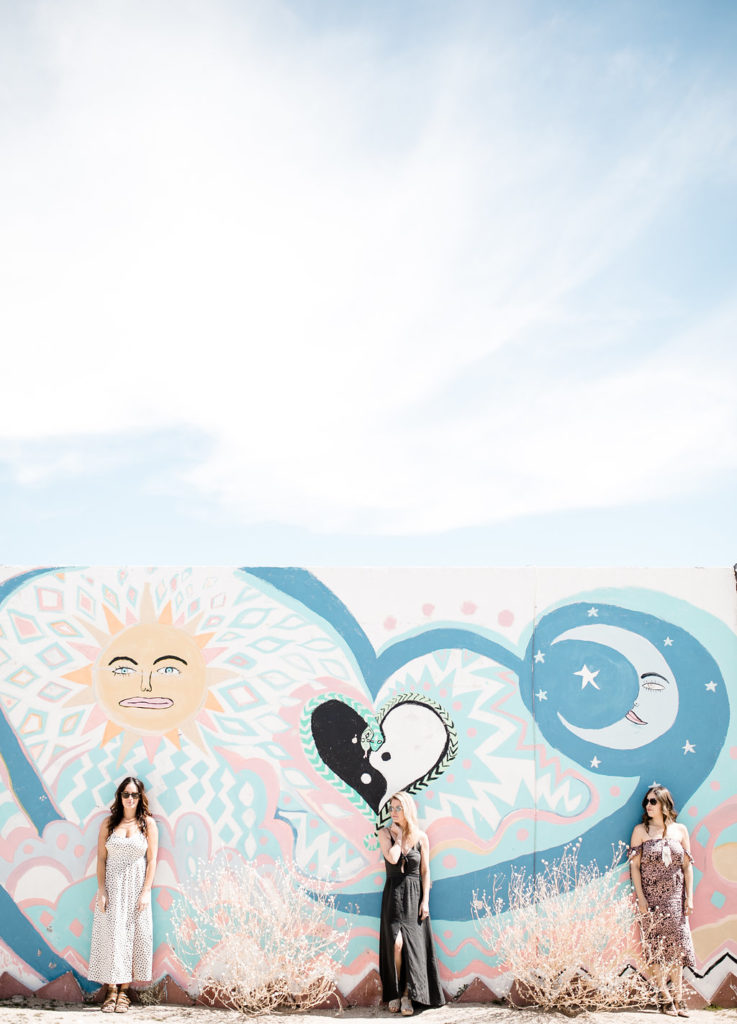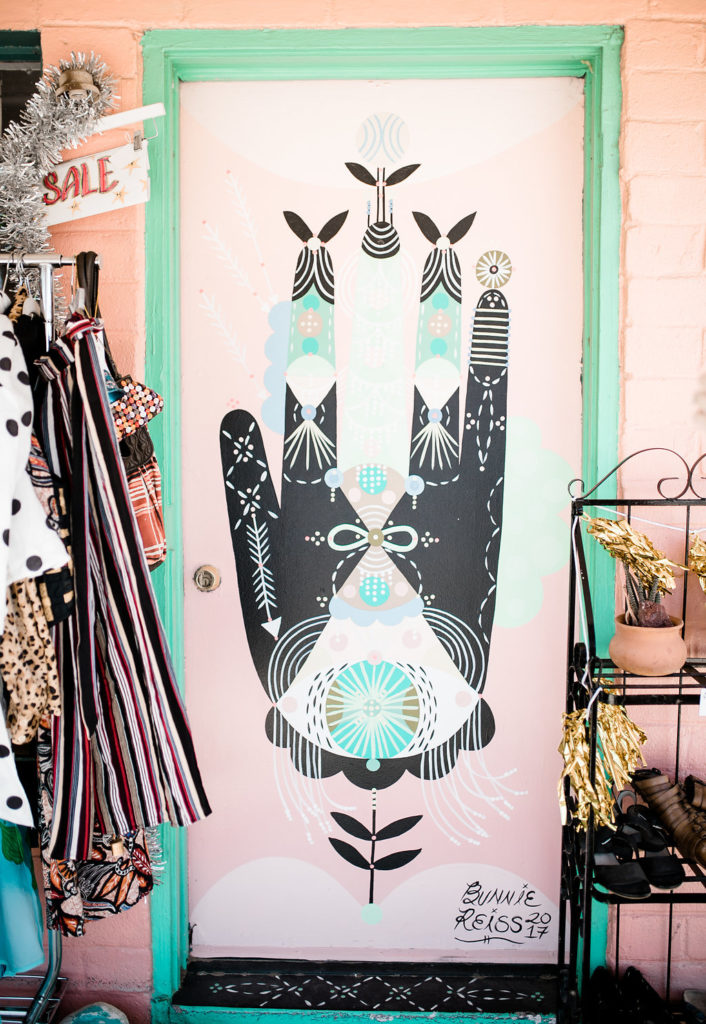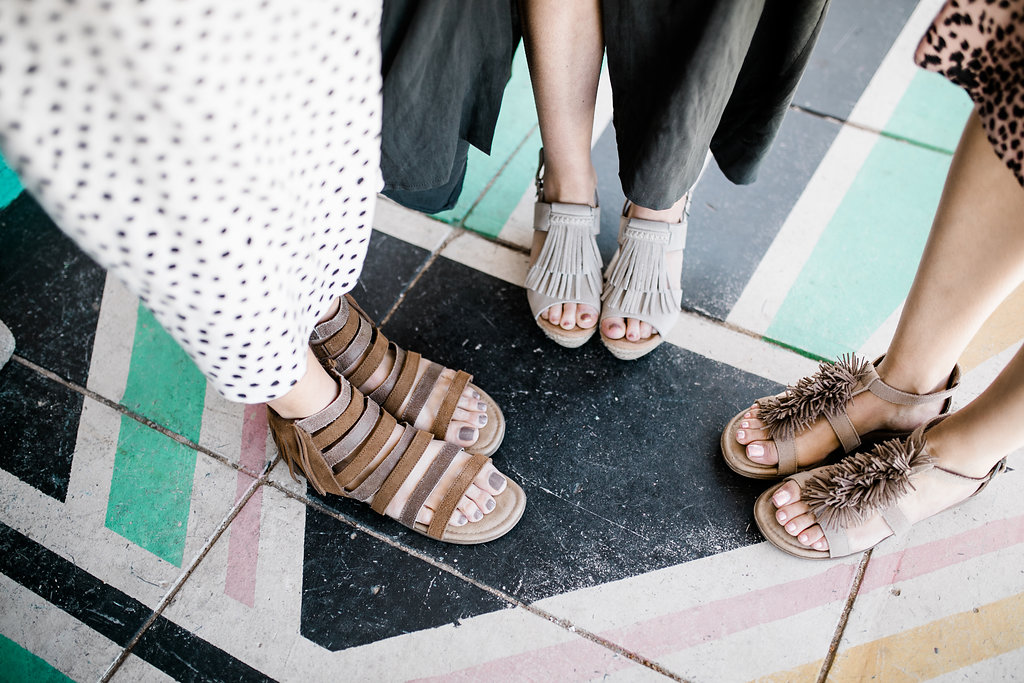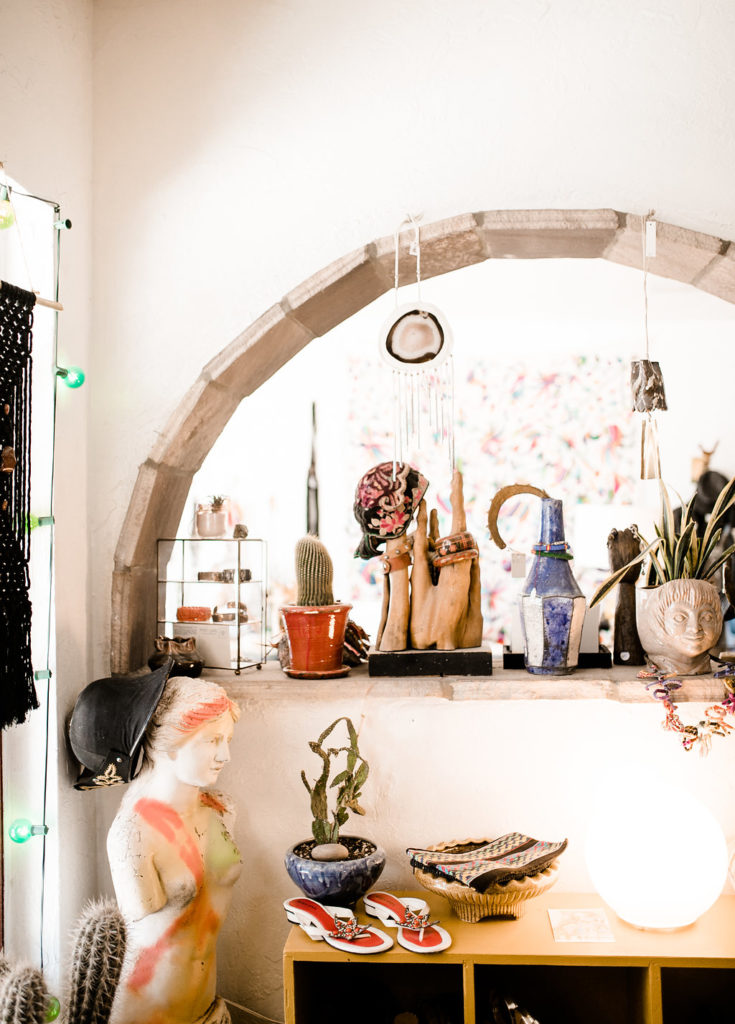 Last spot we visited, is a must when going out to the desert. Pioneertown! Pioneertown was founded by a group of Hollywood investors, including actors Roy Rogers and Gene Autry. They dreamed of creating an Old West set that was actually a town worth visiting. More than 50 movies were filmed here, and it's fun to walk around and feel like your in an Old Western.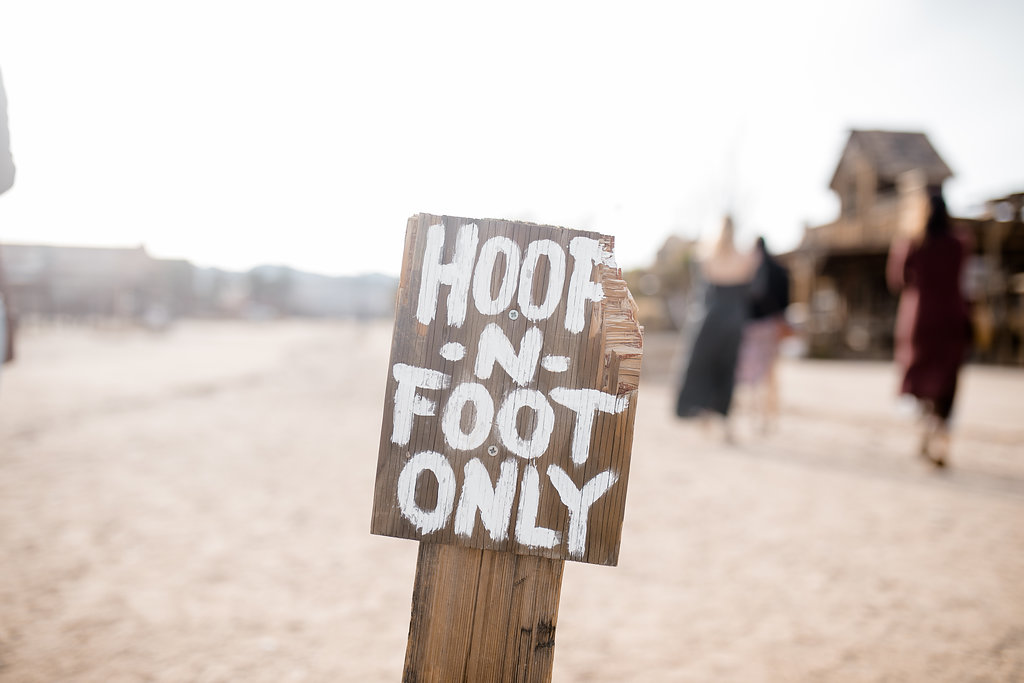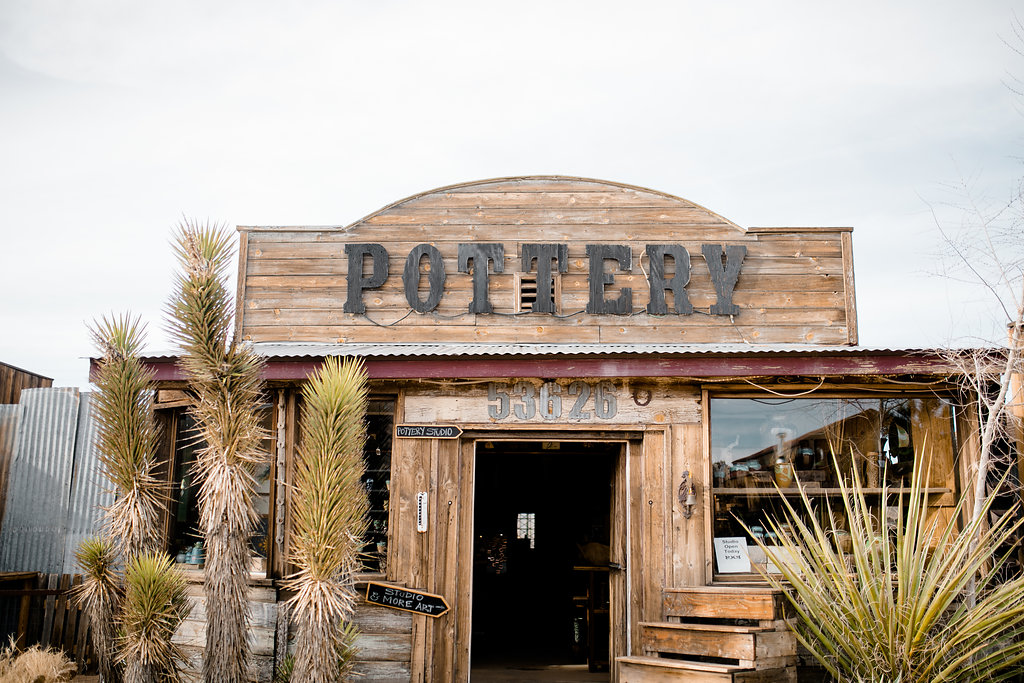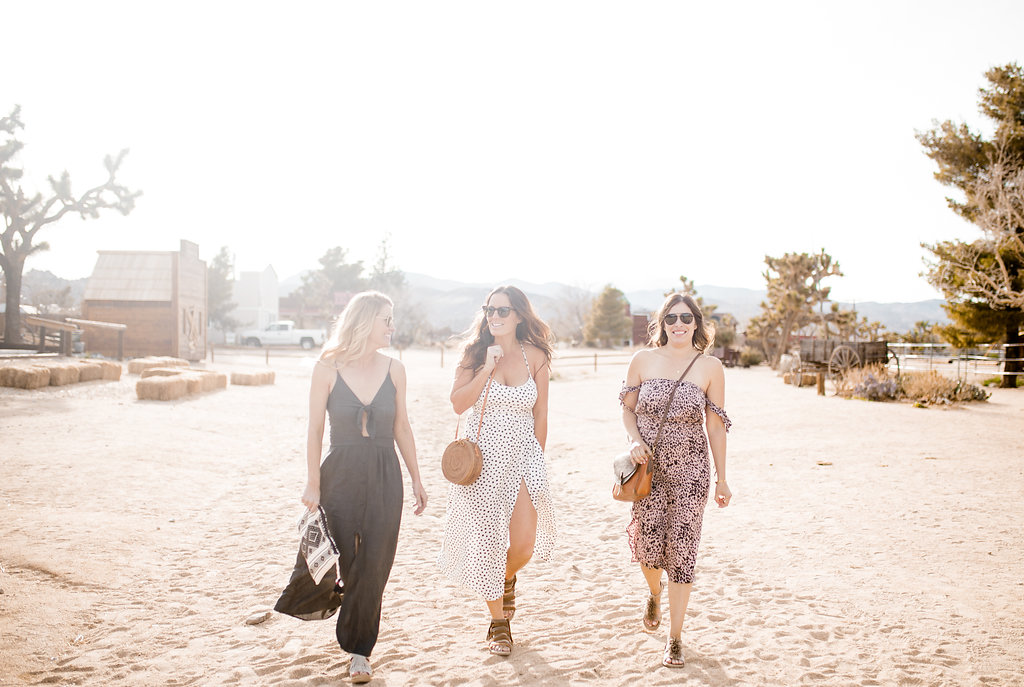 Another must while in Pioneertown, visiting a bar! Pappy & Harriet's is where it's at as far as bars in Yucca Valley. And if you like a dive bar, this is your spot, and who doesn't?! They have great musicians who come through, so if you're lucky you may even catch a good show. It was the perfect place to end our day in Joshua Tree, with some beers in hand of course!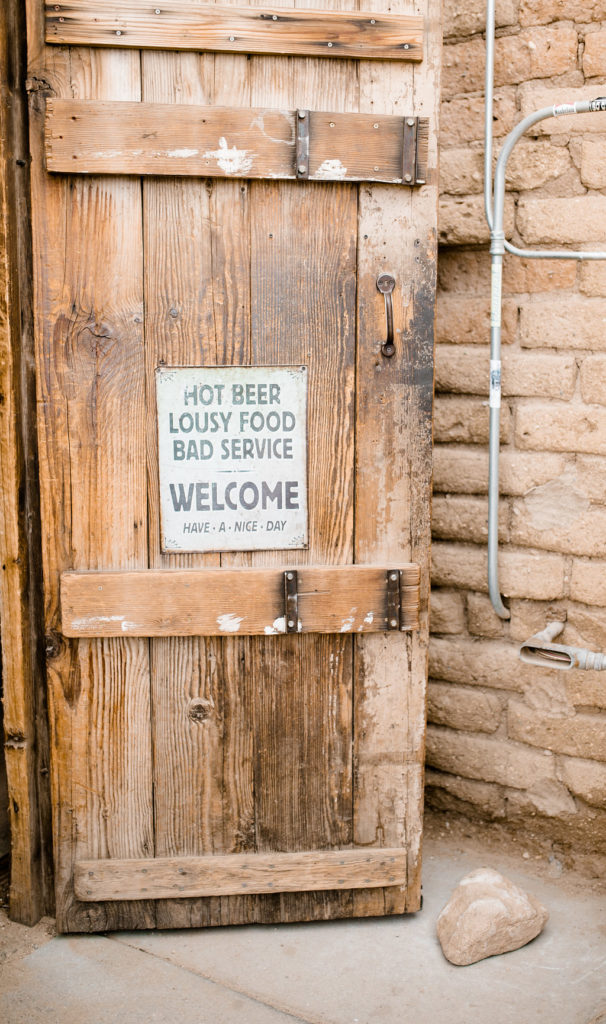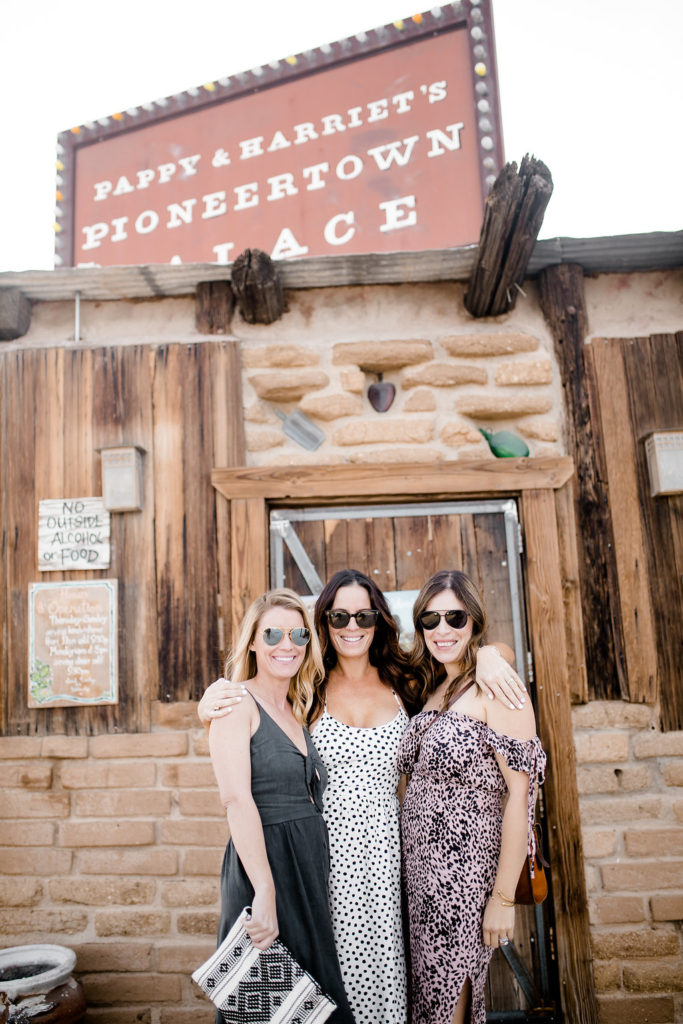 Side note, we were totally those tourists who bought t-shirts… But hey, these ones are cute so it's definitely allowed!!!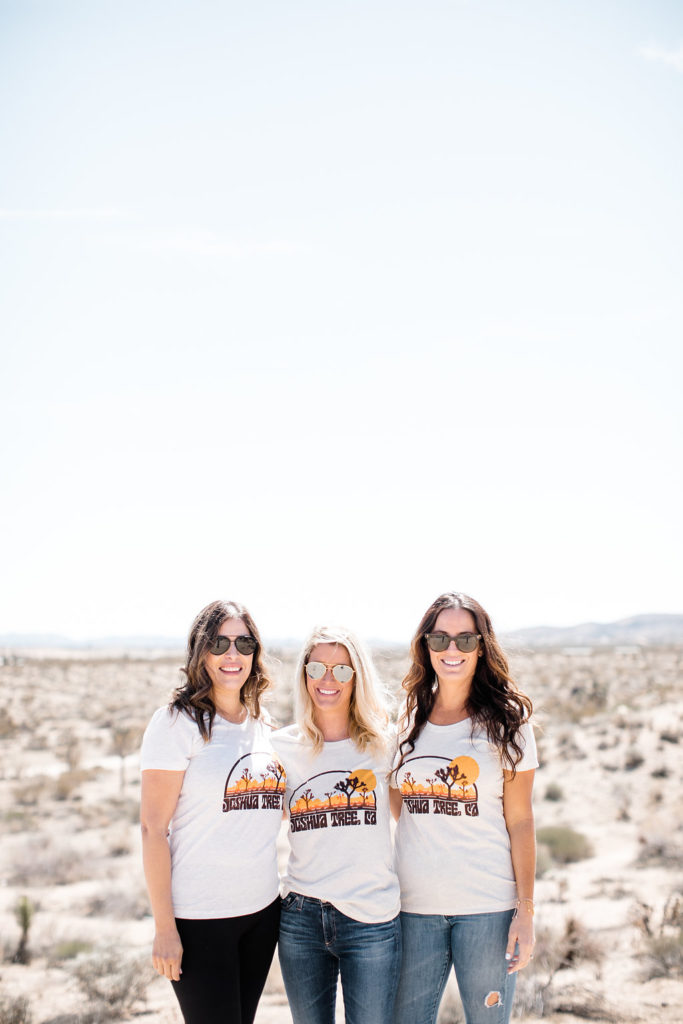 Lastly… THE GIVEAWAY!!!!
You're ready for this right?! Head over to Green Wedding Shoes to enter, there are two ways!! By entering your email and by going to Instagram and following a few of the amazing people involved! Here's what you can win….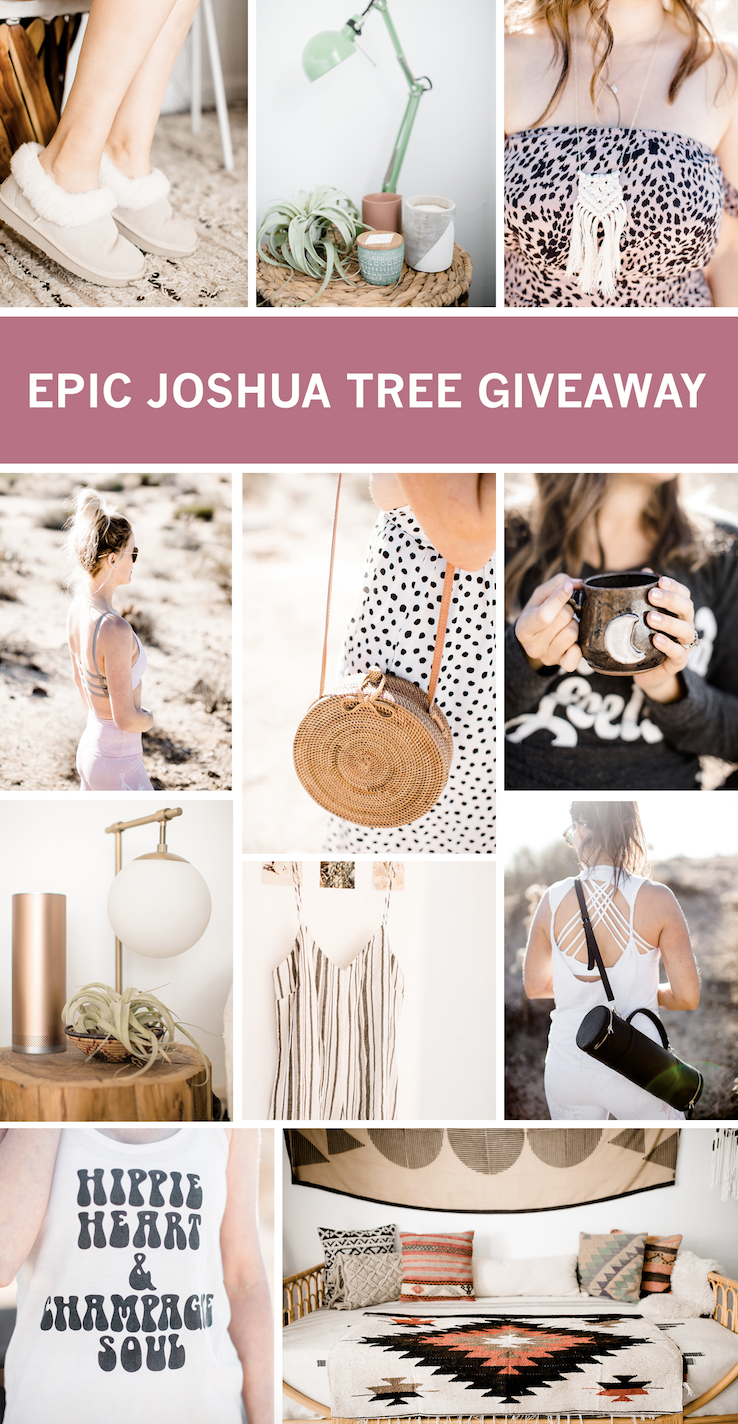 The giveaway includes:
• A 2 night stay for 2 at the Joshua Tree Echo Ranch House
• A pair of Aussie Merino slippers
• Chaser Brand tank top
• Cleobella Round Purse
• Sunglasses from Salt Optics
• Jumper from Stillwater
• Fiber & Bloom macramé necklace
• Store Credit at Onzie
• Store Credit at Minnetonka
• Candles from Paddywax
• Blanket from Gunn & Swain
• Portable Speaker and Carrier by Stelle Audio
• Mug from Moon Wind
Good luck!!! Can't wait to see who wins!!!
xx
Jacquelyn