Today I'm sharing a gem of a local place that I recently discovered and instantly fell in love. It seems like new places are always popping up around Southern California, but this spot definitely caught my eye! American Vintage House is located in the ever evolving Westside of Costa Mesa and full of amazing eclectic finds. Owned by JoAnn Sarvak, not only is it home to truly amazing retro furniture and apparel, but also doubles as an event space.
Located in a warehouse district, this modern rustic industrial space houses unique vintage items from the '40s to '70s. Each item is handpicked by JoAnn and artfully arranged with style. A visit to her retro haven clearly presents elevated vintage lifestyle. From rare mid-century modern furniture to short stacks of Levi's 501 Jeans.
Photos by Riley Starr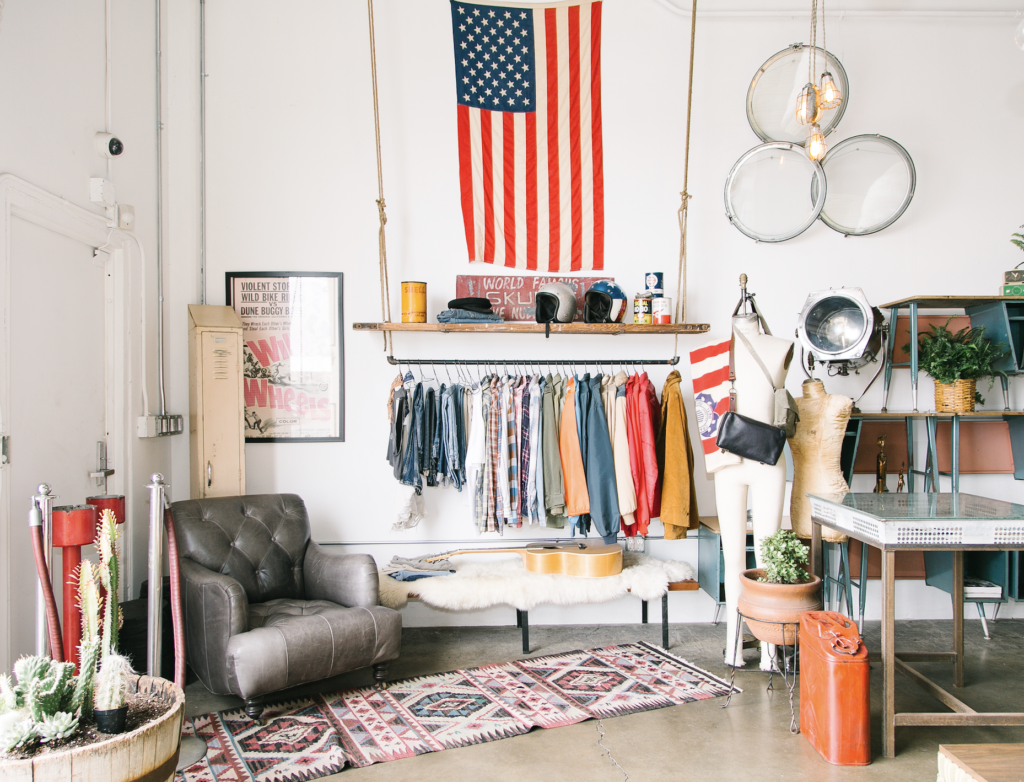 The minute you walk into the space you definitely feel the passion behind JoAnn's finds. A self-described "second generation picker," she discovered her passion for unique vintage pieces as a child. She saw a need for something different and unique. A brick and mortar shop inspired by nostalgia that could also be used as an event space.
Enter American Vintage House, a carefully curated collection of vintage furniture, men's and women's apparel, art, jewelry, collectibles, lighting, rugs, and hard-to-find rarities.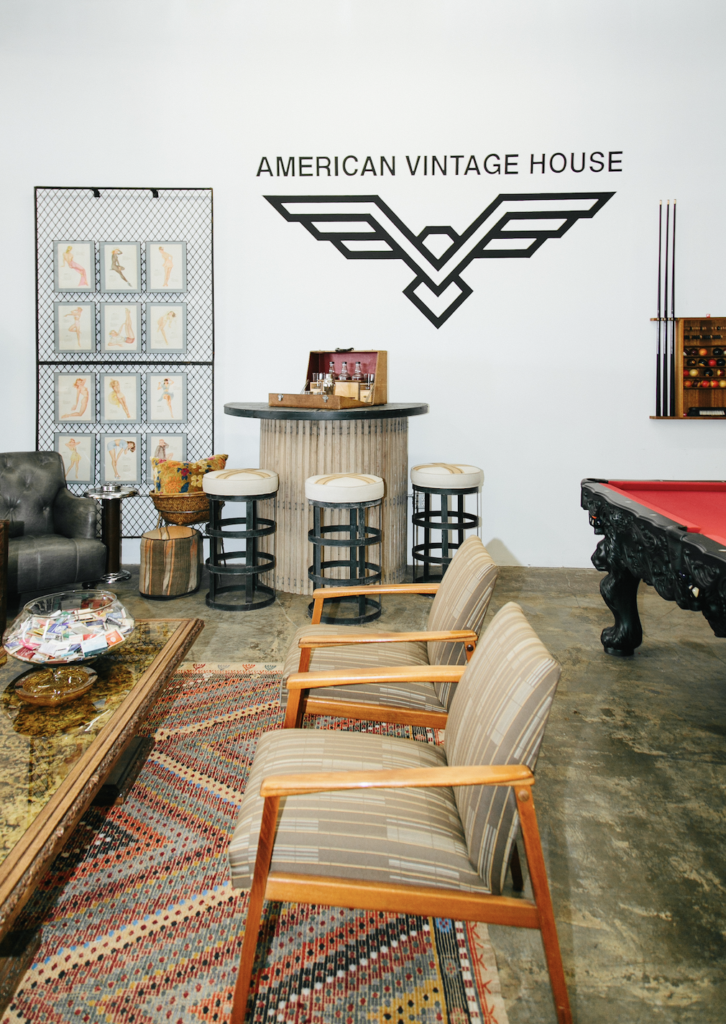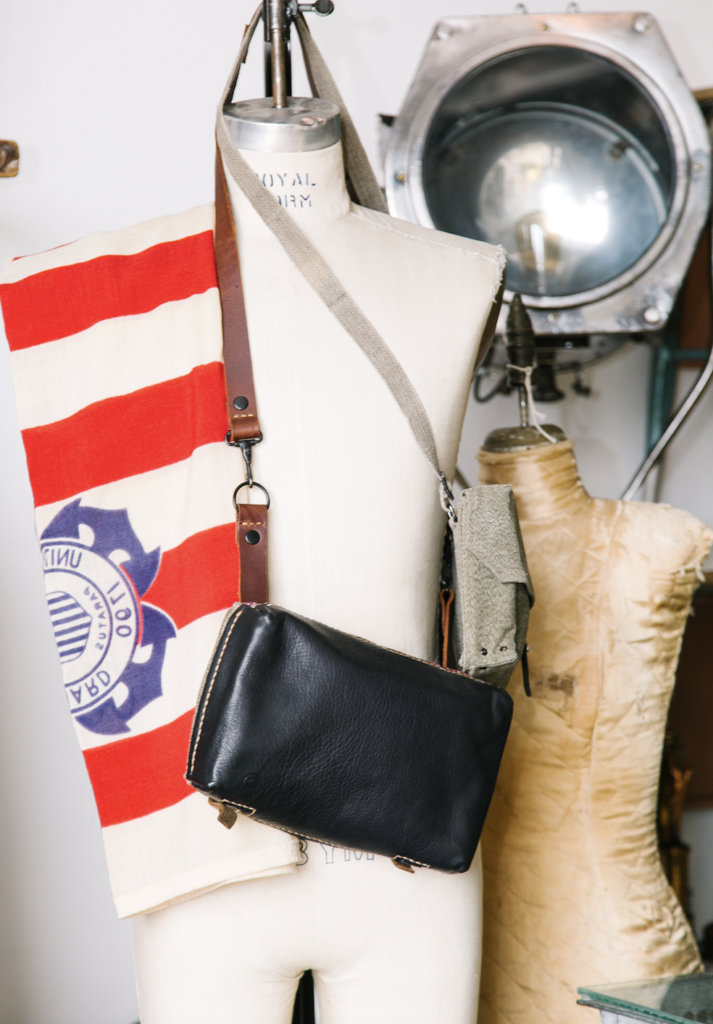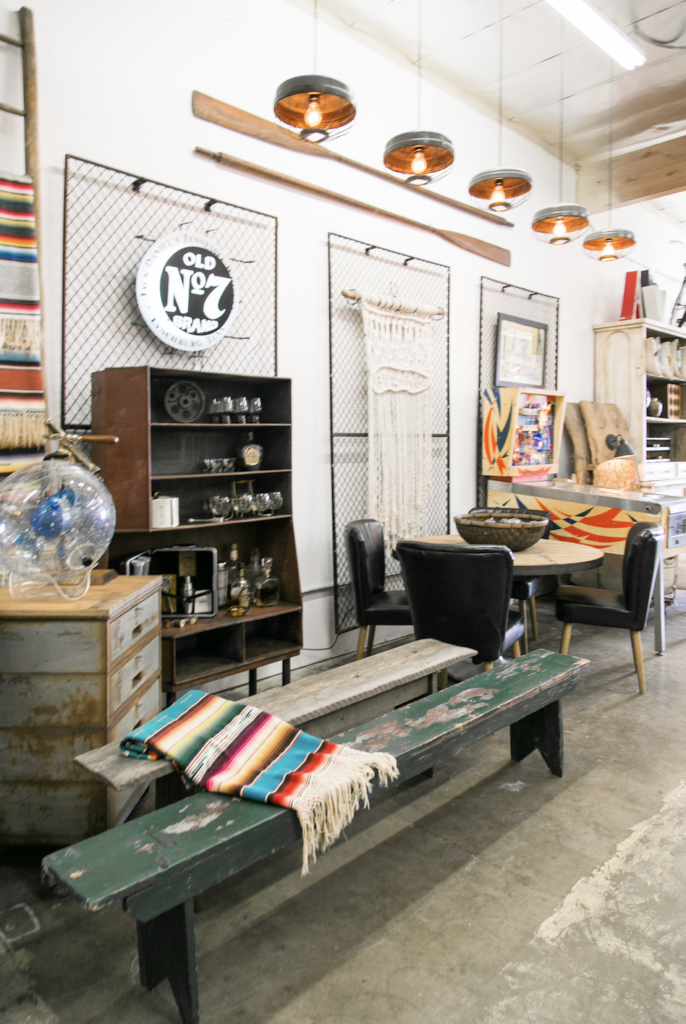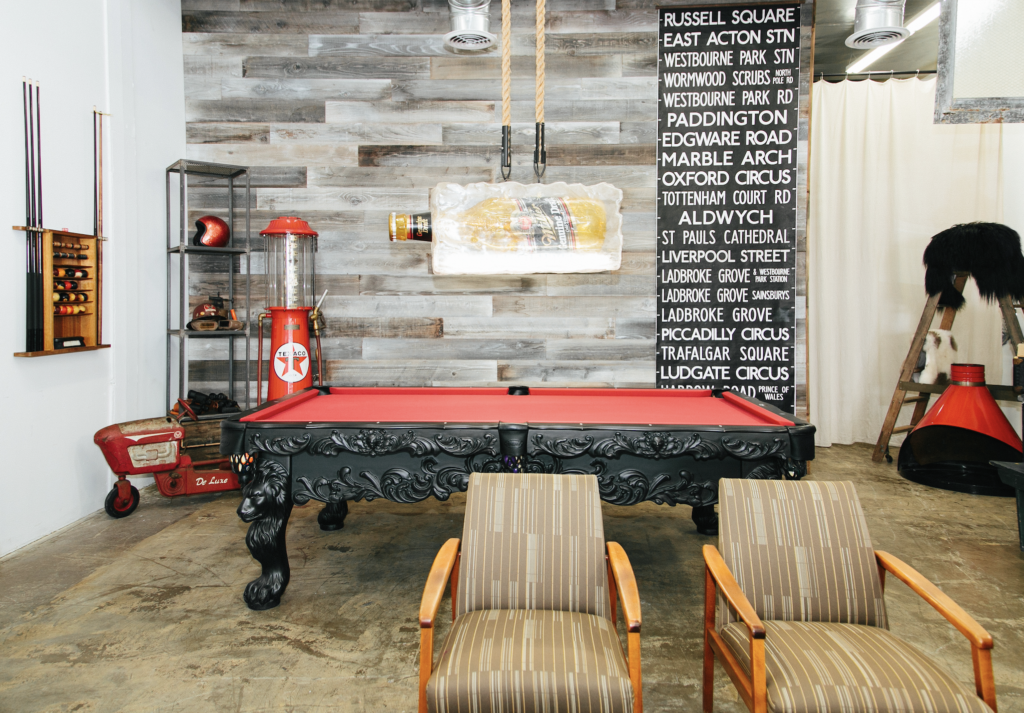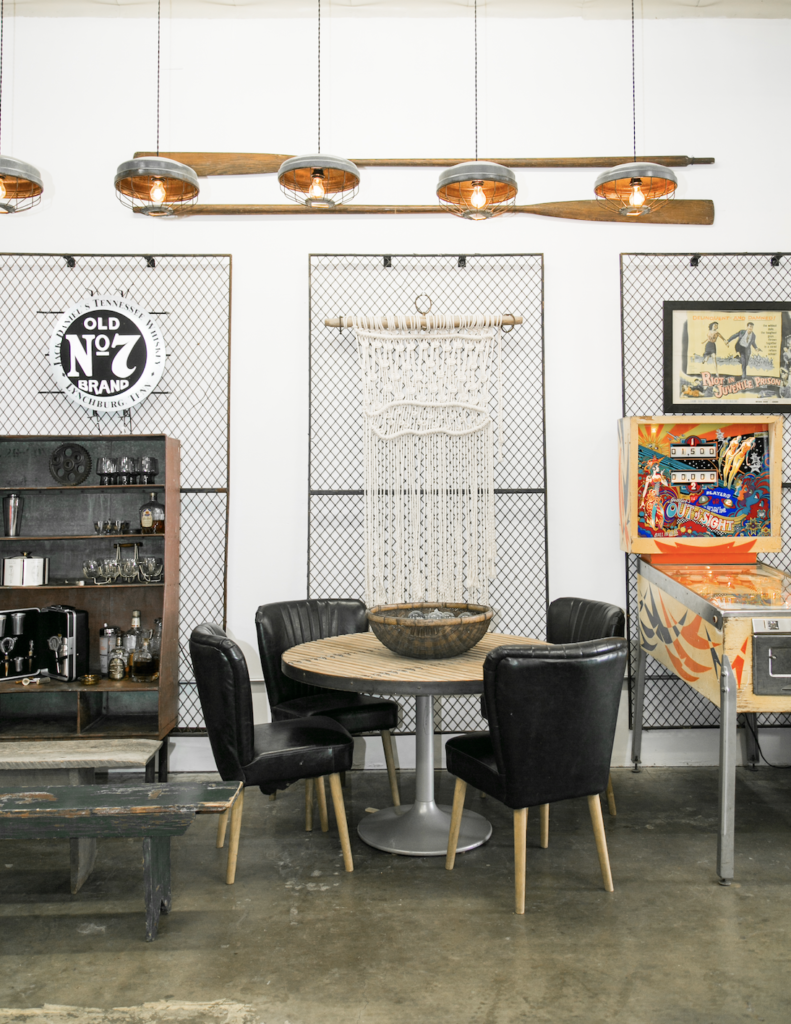 Just a few of American Vintage House "finds" are a colorful vintage motorcycle helmet collection and an original 1960s concert poster collection. Old auto doors and macramé creations hang from the walls. Industrial shop lights strung to the high ceiling illuminate a medley of old-school vinyl. Alluring in its funky vibe and stunning merchandising, it's an ever-evolving vintage wonderland.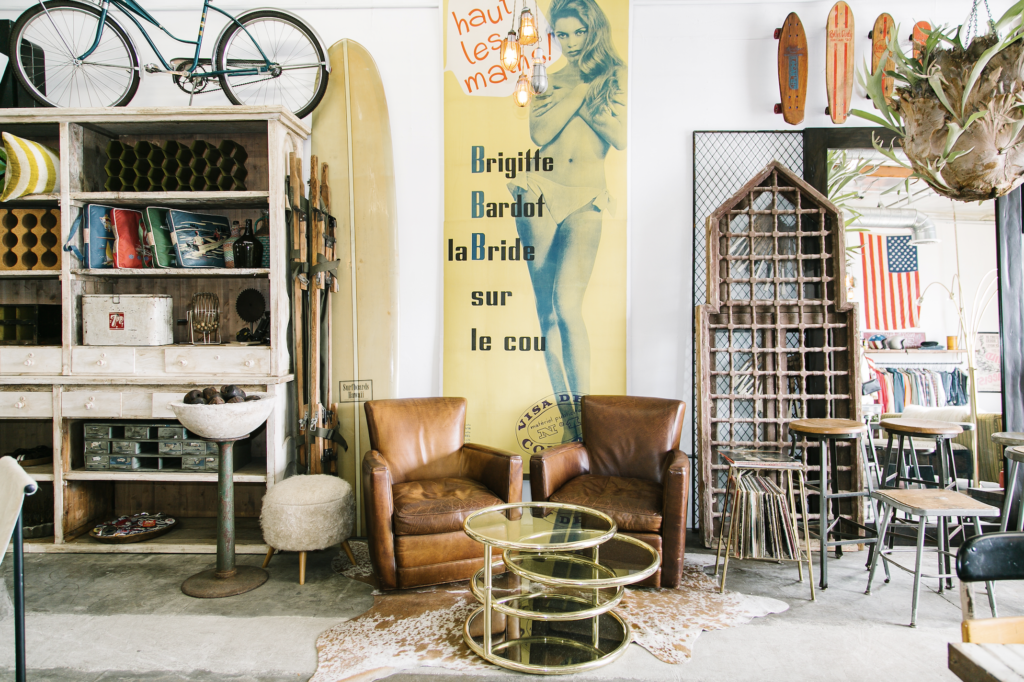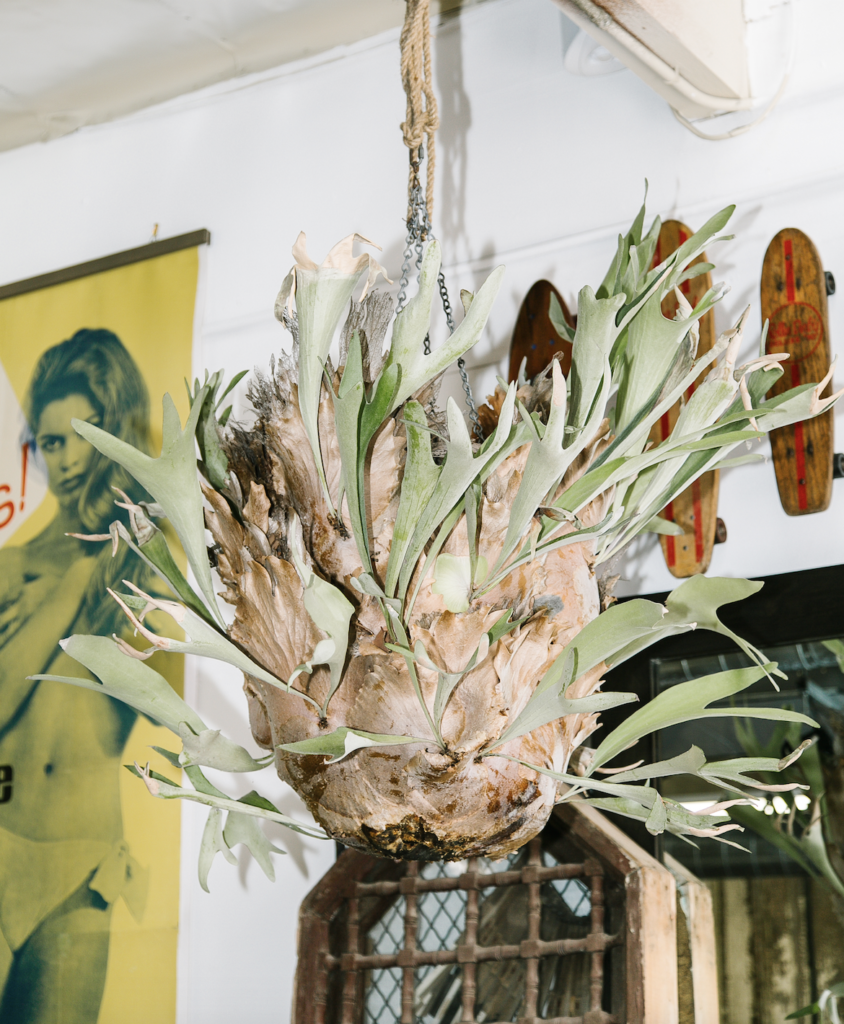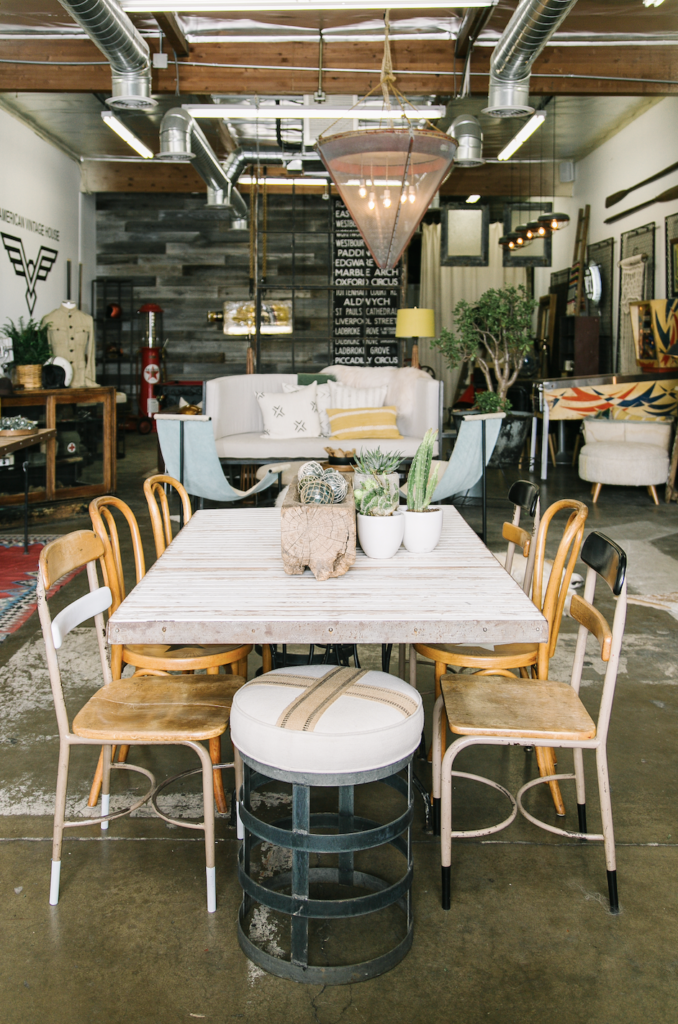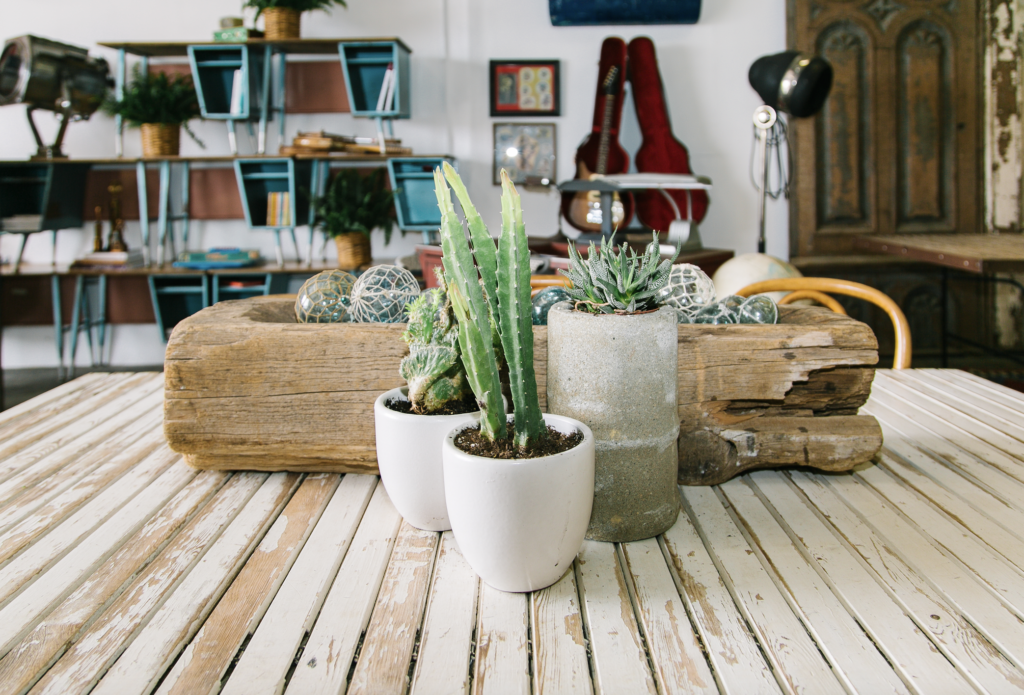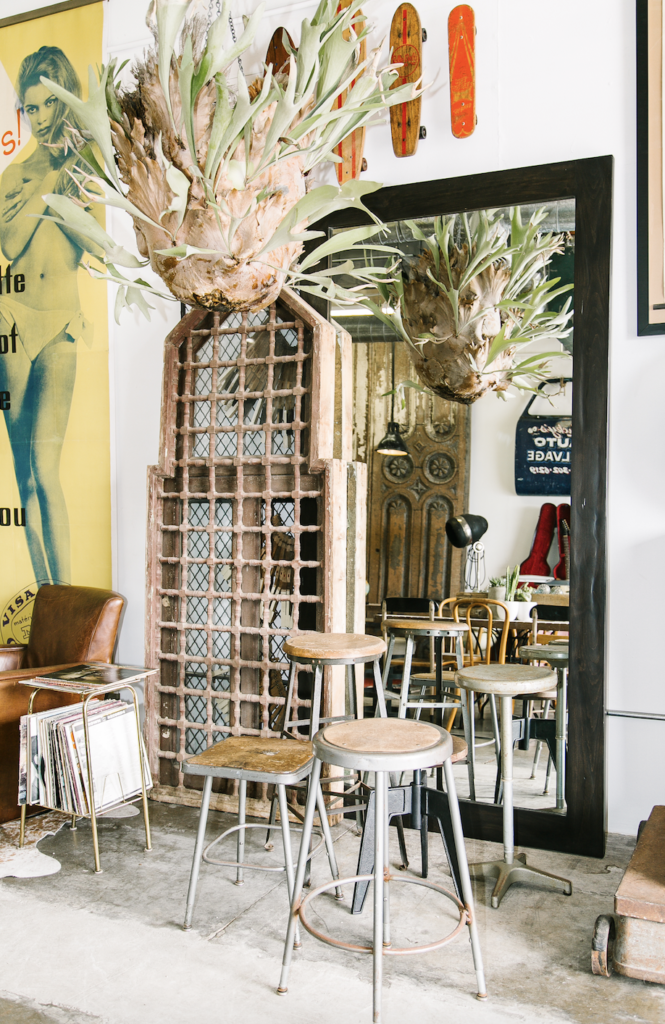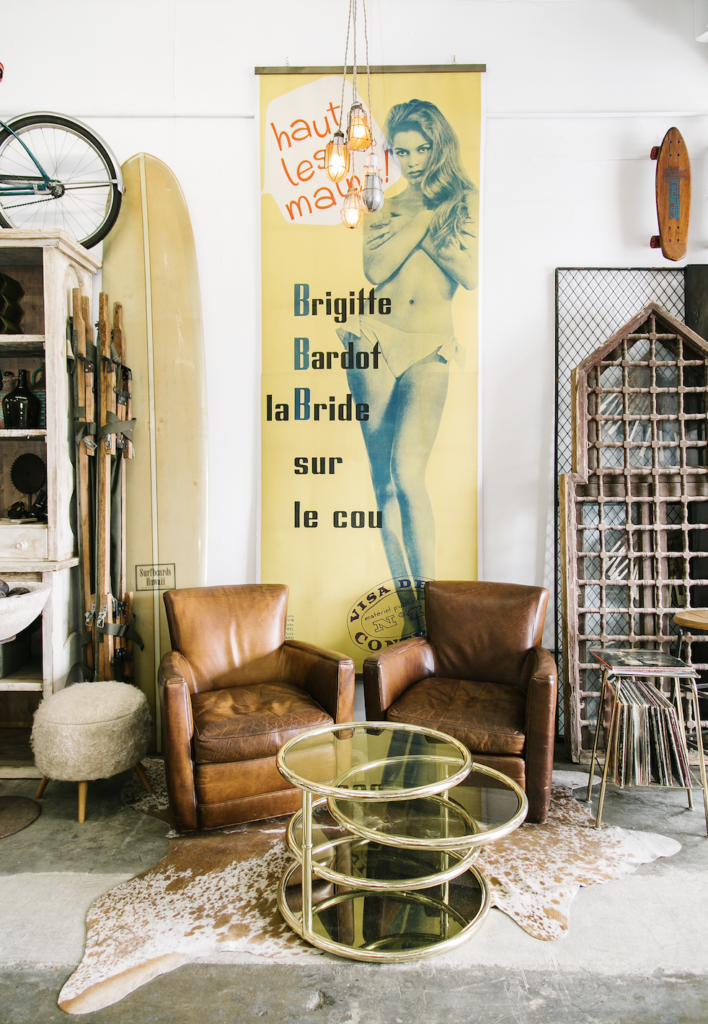 It's truly eye candy at each and every turn!! One of my favorite things to do is discover new places and get inspired, well this place does that and then some. JoAnn packs the house with so many interesting and off beat pieces, it's hard to pick a favorite. I love how each piece has a story and life behind it, you can't help but wonder where each one came from.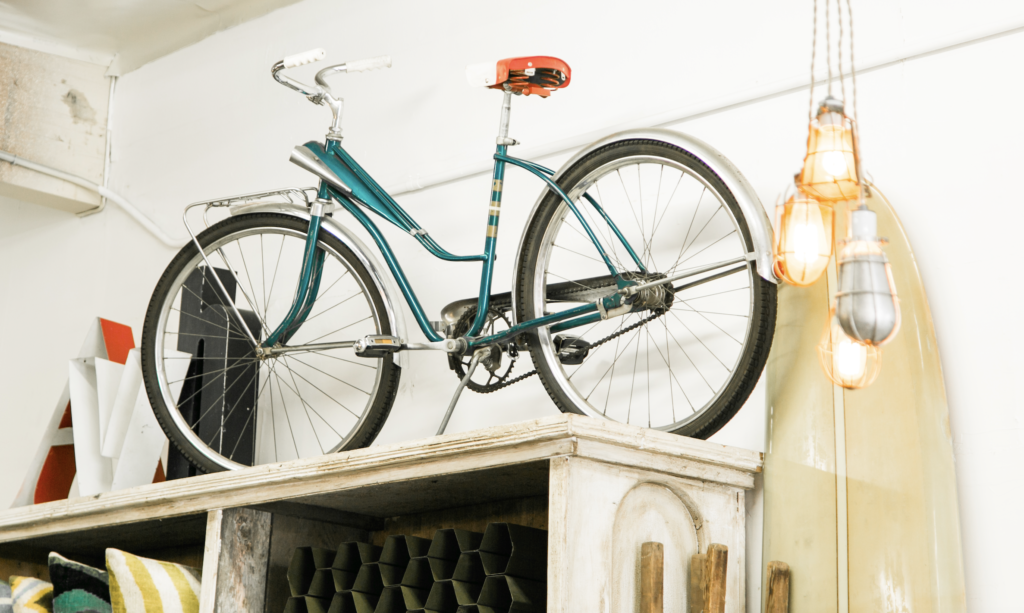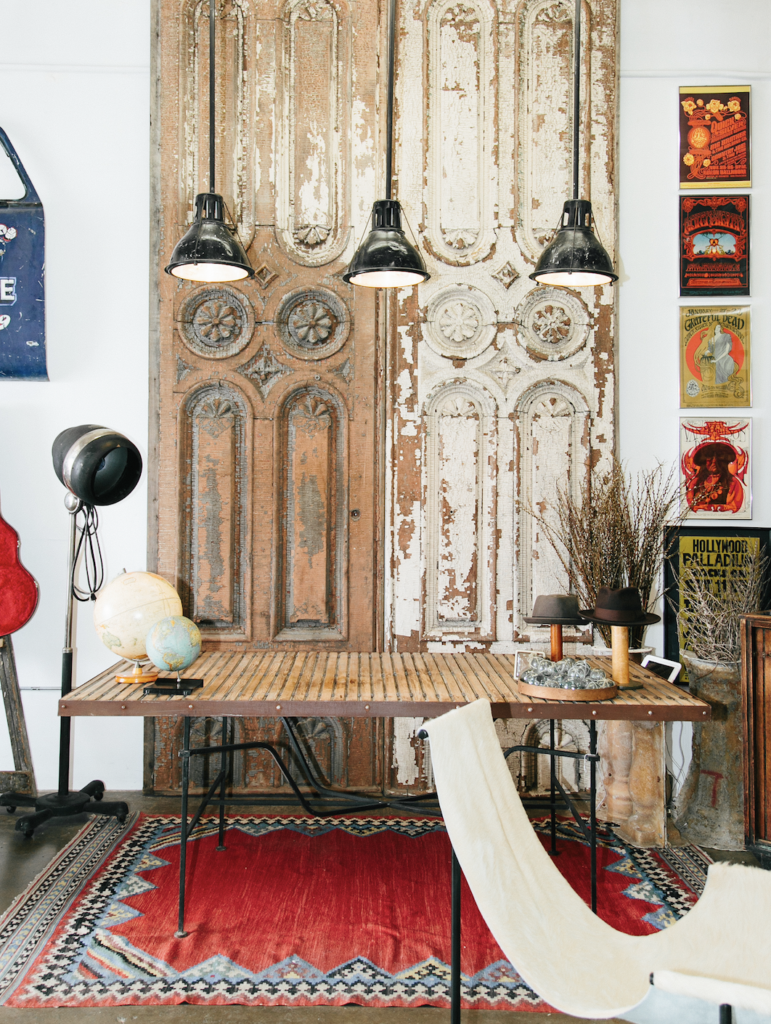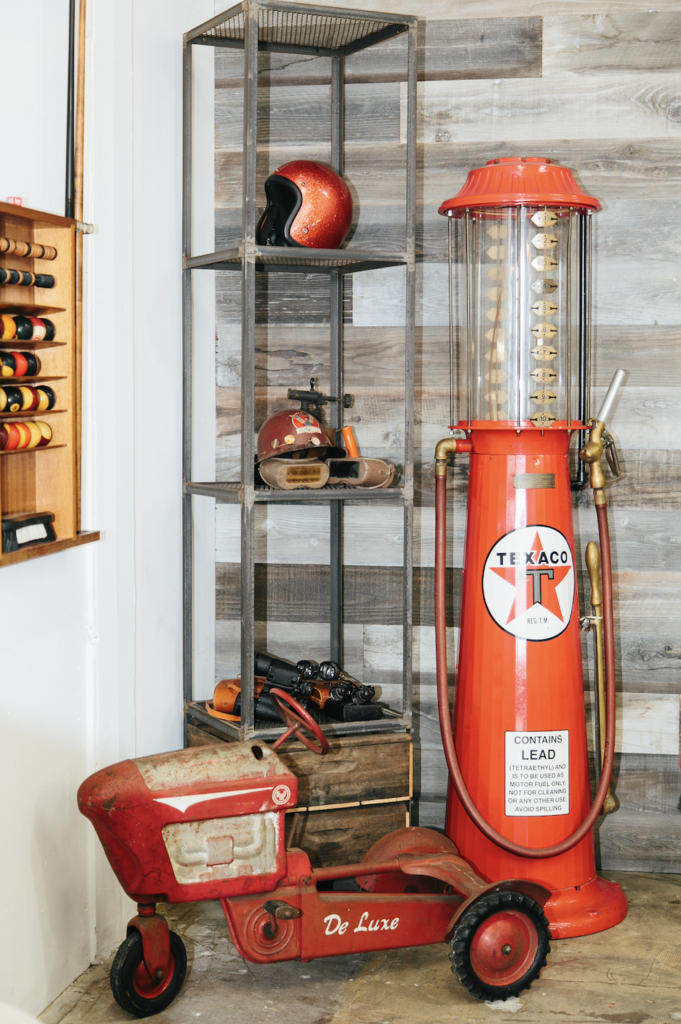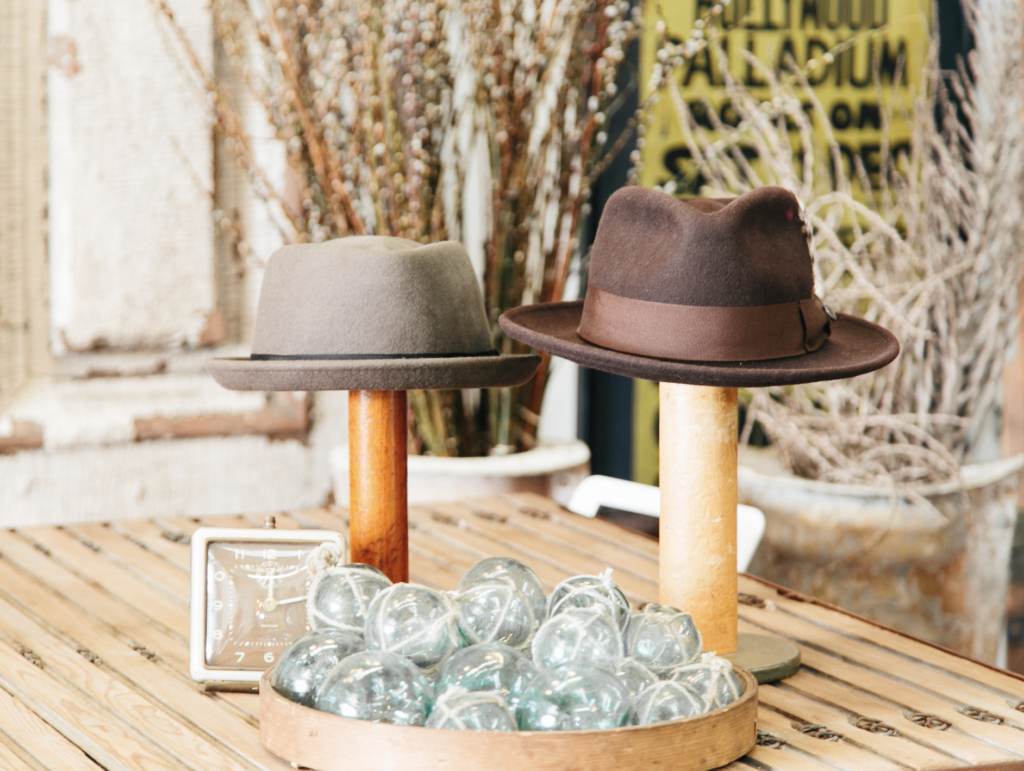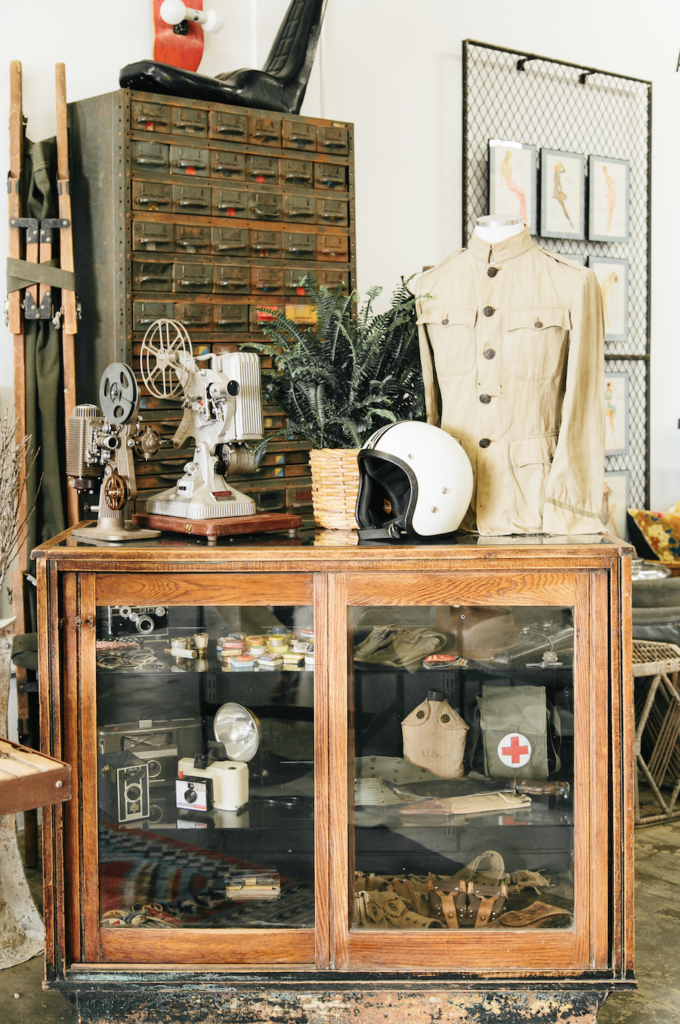 And how rad to have an event here?! I'm begging someone, please hire us to throw a party here!! I can't think of a more fun and creative space to have one in!!
"I want my customers to enjoy the space and find community over a shared love of all things vintage," said Sarvak. "Here at American Vintage House, we welcome lovers of unique vintage goods and designers. We want the person who isn't afraid to be herself through creative expression and lifestyle."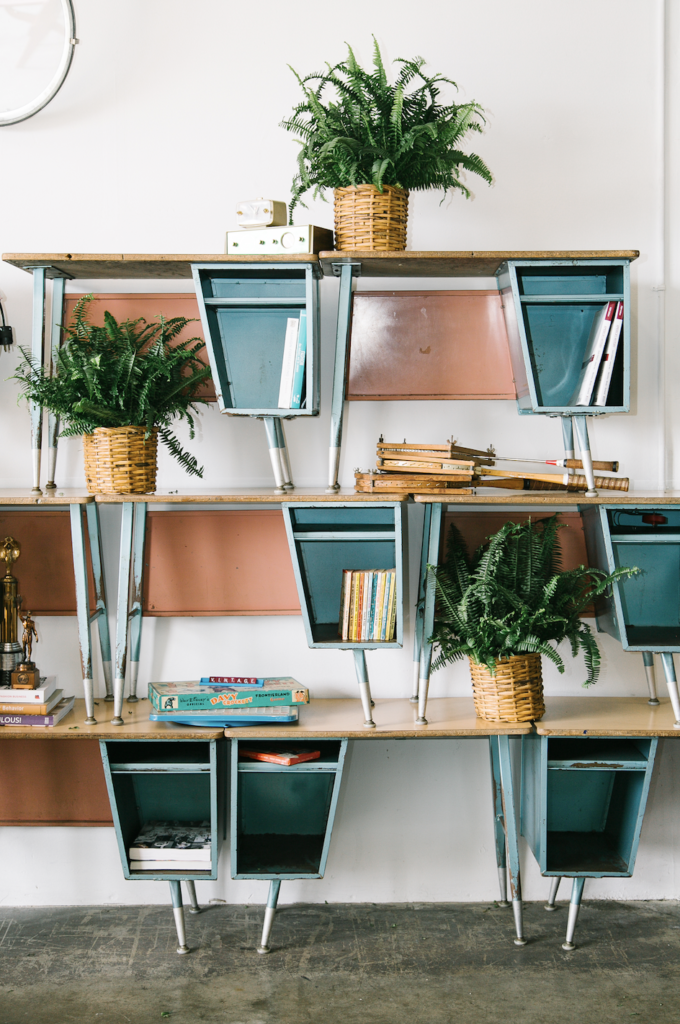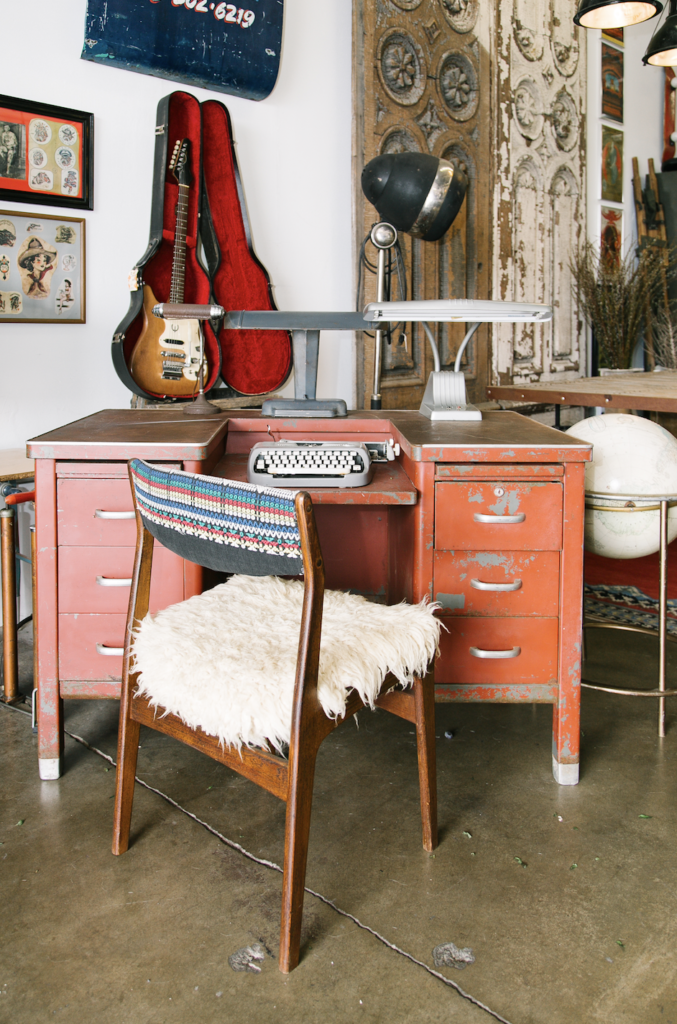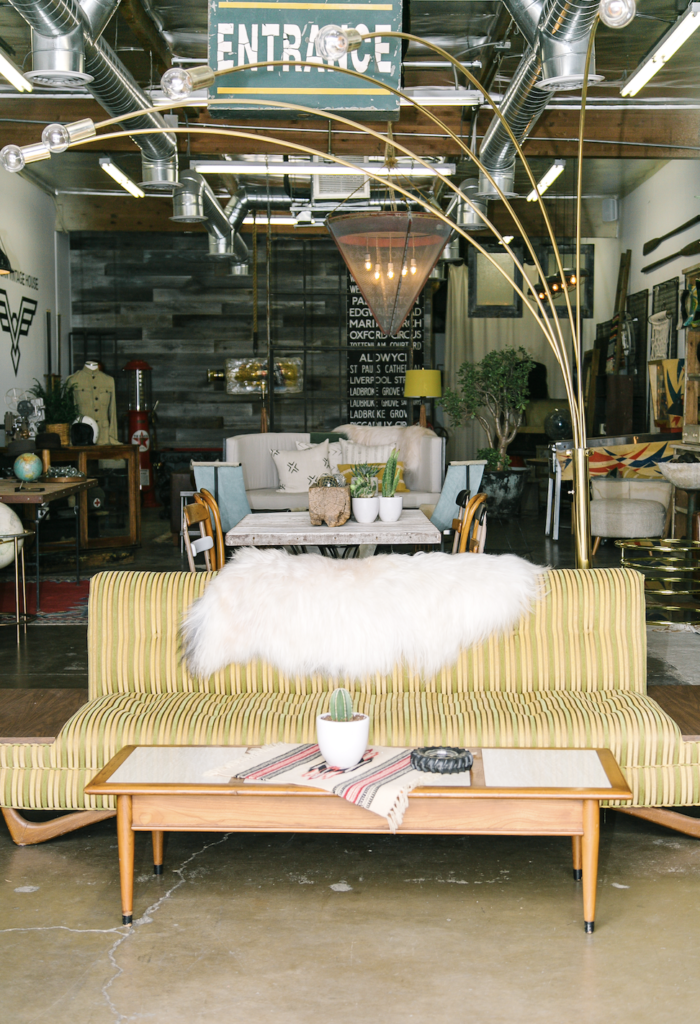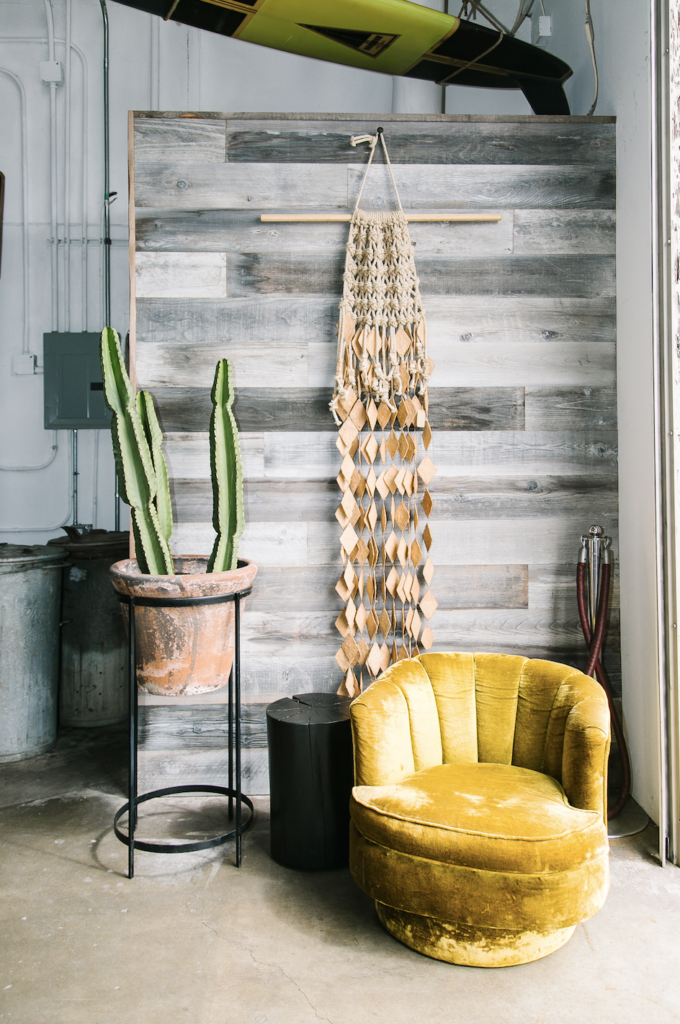 The next time you feel the urge to add something unique to your home or wardrobe be sure to head on over to American Vintage House. Or even if you just want to feel inspired, I guarantee it will take care of that!
xx
Jacquelyn