---
Move over salsa and chips, it's all about the hummus! Now, I love me some salsa and chips especially for Cinco de Mayo which is this weekend, but isn't it fun to change things up a bit? It totally is! With the end of spring approaching rapidly, I'm eating all the colorful veggies I can find, and hummus is the perfect spread for all that colorful produce. And we can not forget the cutest cactus tortilla chips made by yours truly to complete the spread.
Photos by Kylie Compton Photography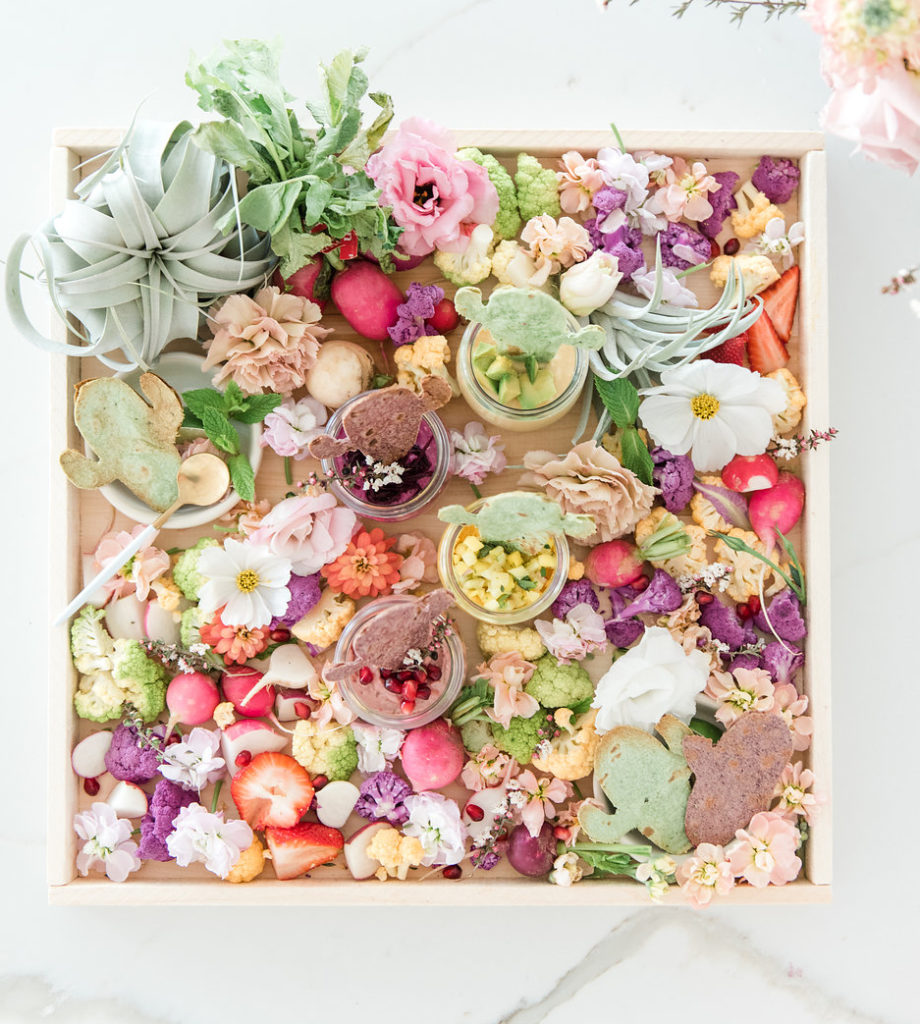 I N G R E D I E N T S
Hummus (variations)
Purple Tortillas
Green Tortillas
Cauliflower
Radishes
Strawberries
*the veggies + fruit choices are entirely up to you! You do you, and use the produce you like to use!
Flowers
Airplants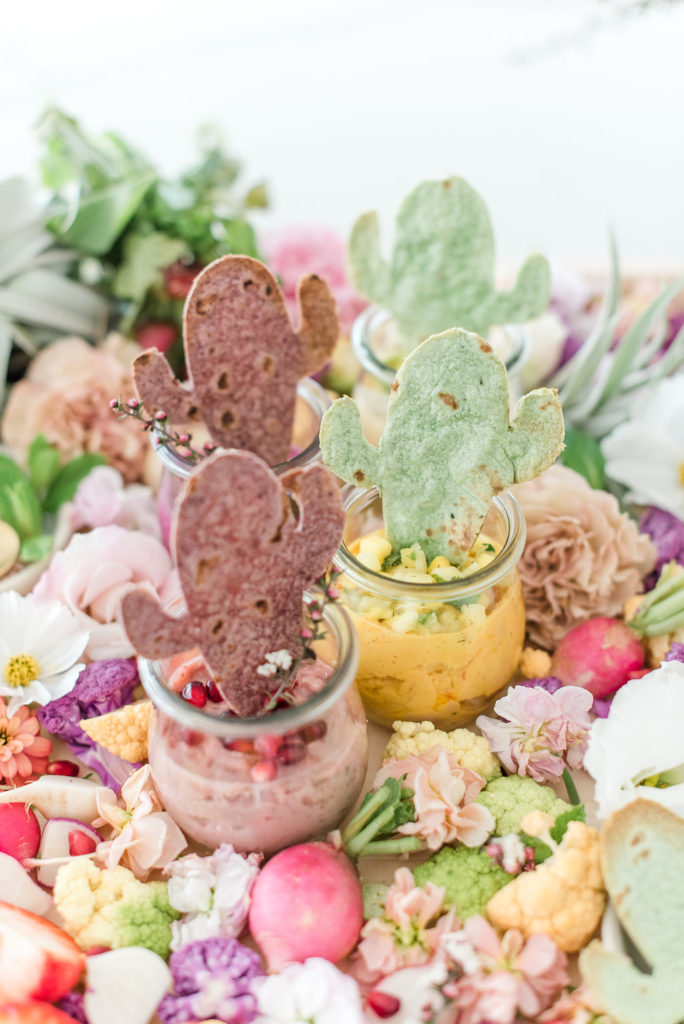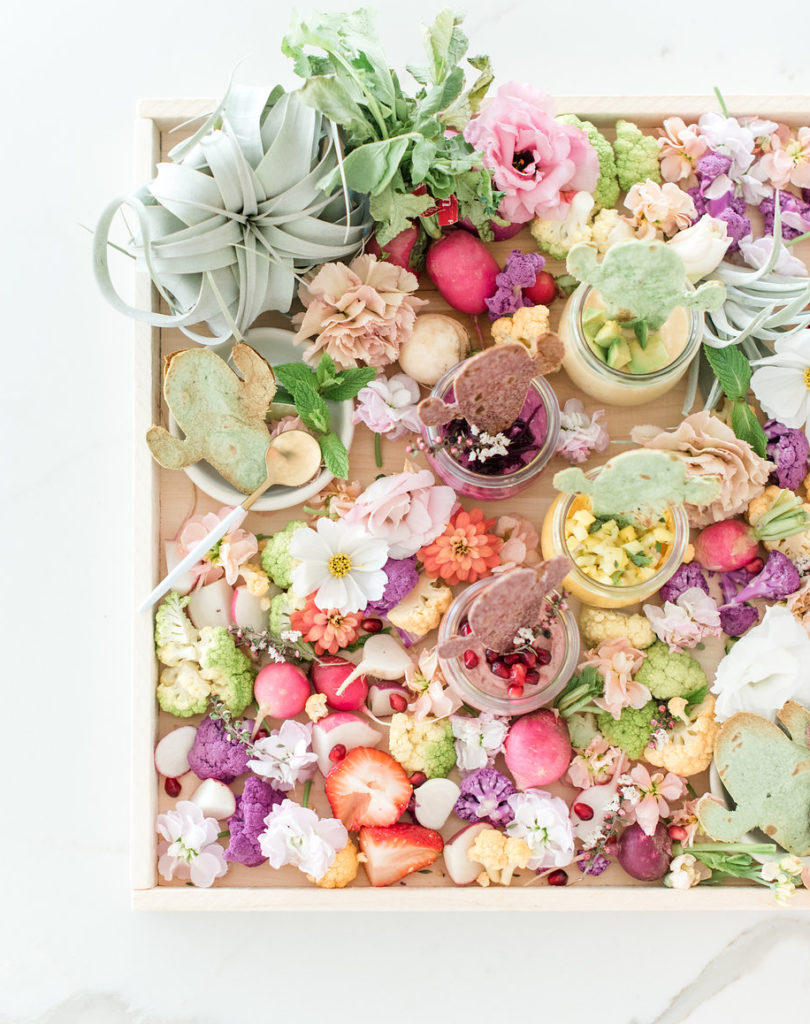 D I R E C T I O N S
OK, so produce is different at each market you shop at, so if you can't find the purple, orange, or even the green cauliflower, for example, don't worry! And if you can't stand cauliflower, that's ok! Pick and find produce that you enjoy. There is not point in making such a pretty spread for anyone or yourself not to enjoy.
Now, I didn't make this hummus myself, although I could have, but its a busy week for this mama, so Whole Foods and the Nugget helped a girl out. Pick spreads that you will actually eat too, not just cause of the color. I picked a strawberry, carrot, beet, and roasted garlic hummus. I put them into these little ramekins, which are a must to have. Place them in a group in the middle of your tray. Next, I start placing the fruit + veggies around the cups. Fill in the blank spots with flowers and airplants.
Finally, the cactus tortilla chips. To make these, which are pretty straightforward, find a cactus cookie cutter and press out the shapes from different colored soft tortillas. Once all the cactus is cut out, put into your oven at 350 for about 5-7 min or longer depending on your oven. You will need to watch them so so they don't burn! Add to your dish.
xx
Abby
SaveSave
SaveSave
SaveSave
SaveSaveSaveSave
SaveSave