The Super Bowl may as well be a national holiday as far as I'm concerned! It's a day where we get together with our friends and family and celebrate and eat… Sounds like most holidays to me! Therefore I like to treat it as something special and style it up. Who says you need to have brown footballs all over the house as decor? Not me!
I recently styled this party for friends that would be the perfect atmosphere for that special Sunday coming up! We'll even let a few of the guys join, if they're lucky!
Photos by
Corrie Lynn Photo
This party is also featured on
SMP Living
today!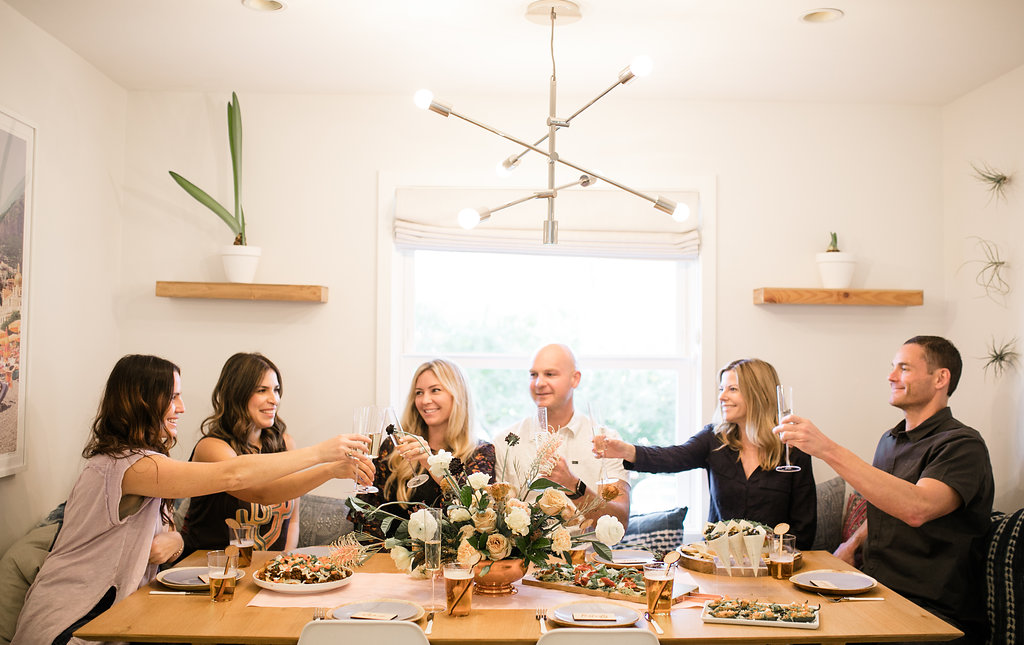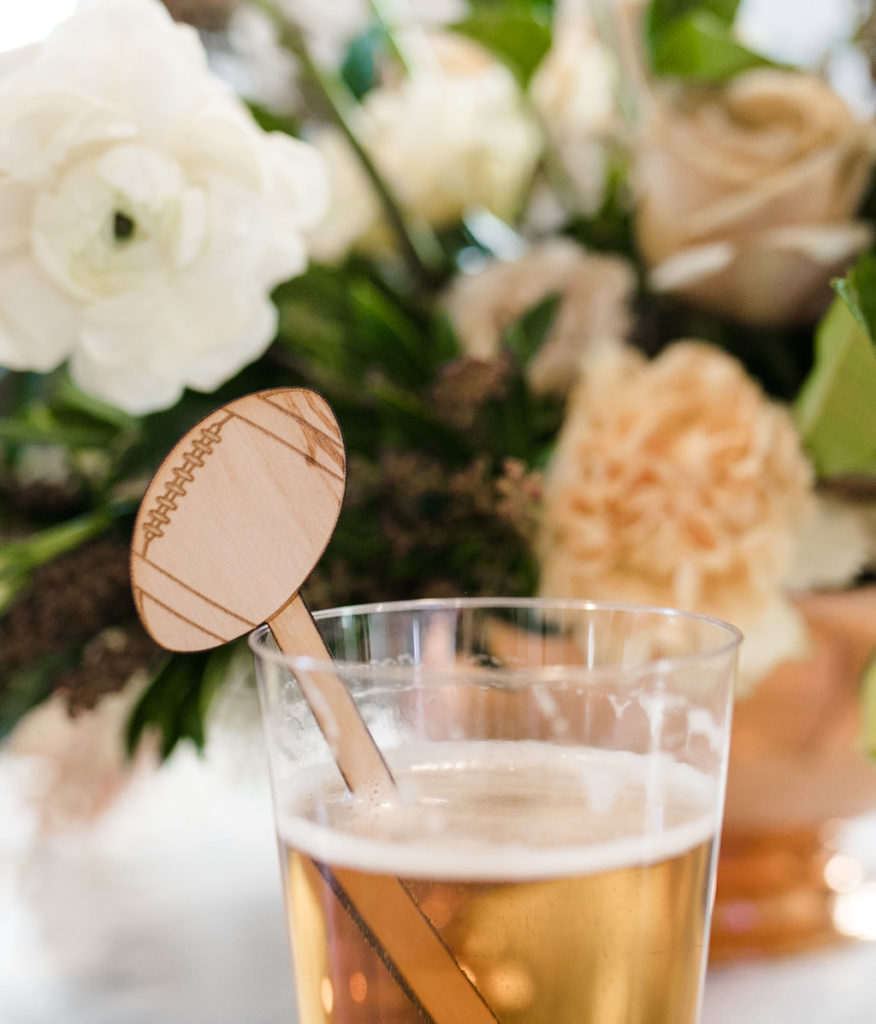 The first thing I think of for the Super Bowl is the food!! I teamed up with our favorite local caterers
Colette's Catering
and asked them to make some fun party food with a healthy edge… They delivered and everything was delicious! We munched on things like a 7 layer Mediterranean dip, Brussel sprout chips, and chicken stuffed jalapeño poppers. It was all so tasty and we didn't feel guilty afterwards! It was seriously perfect!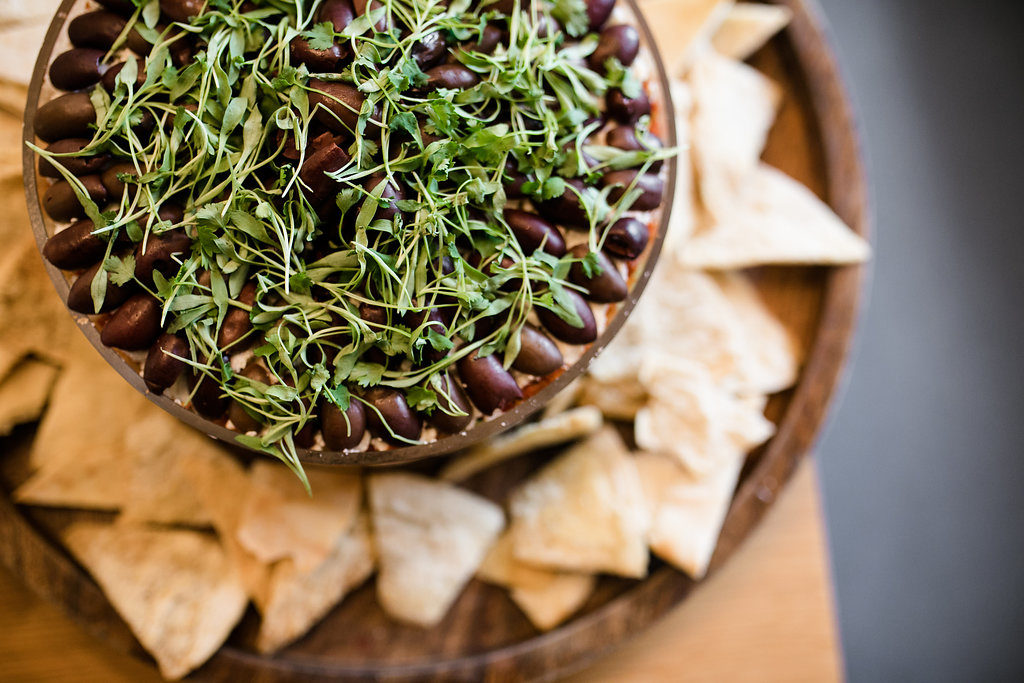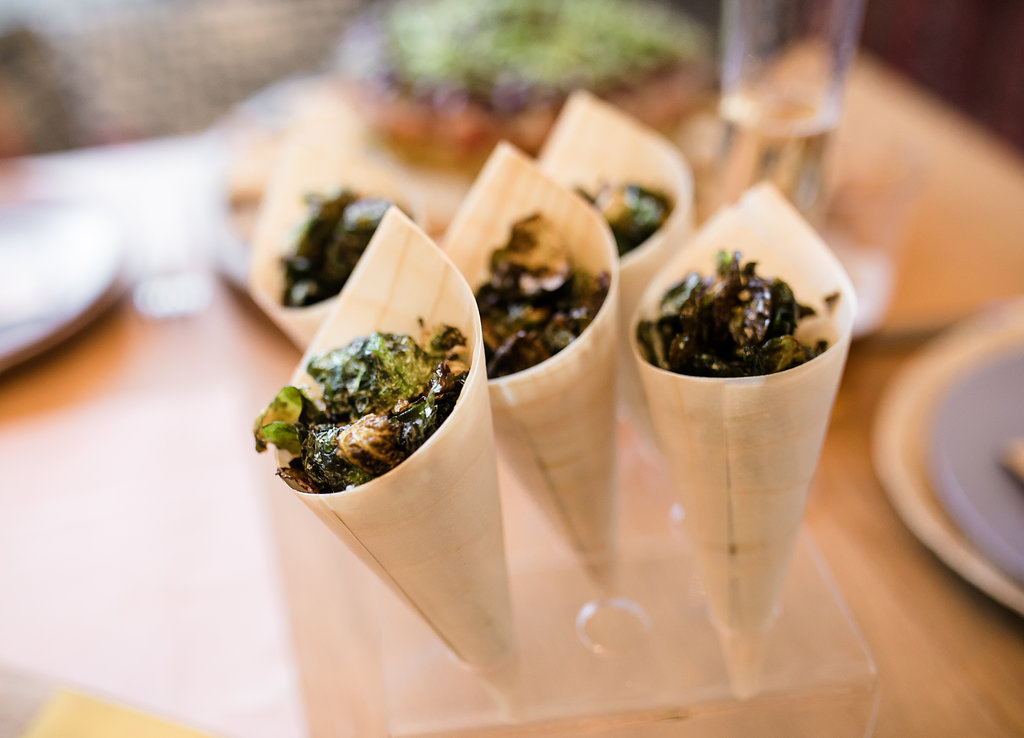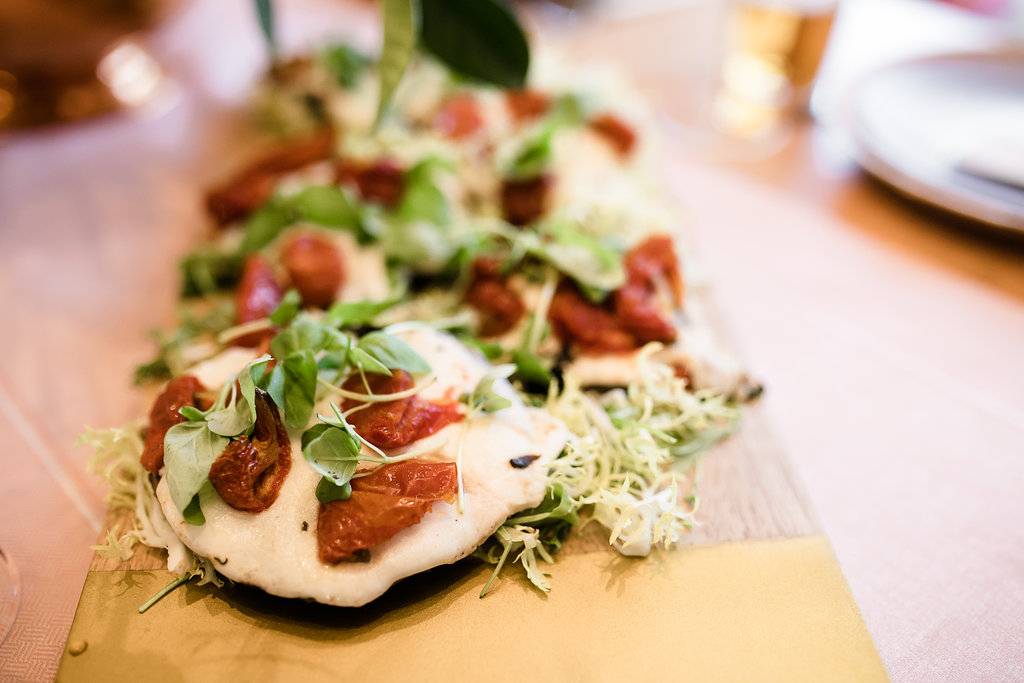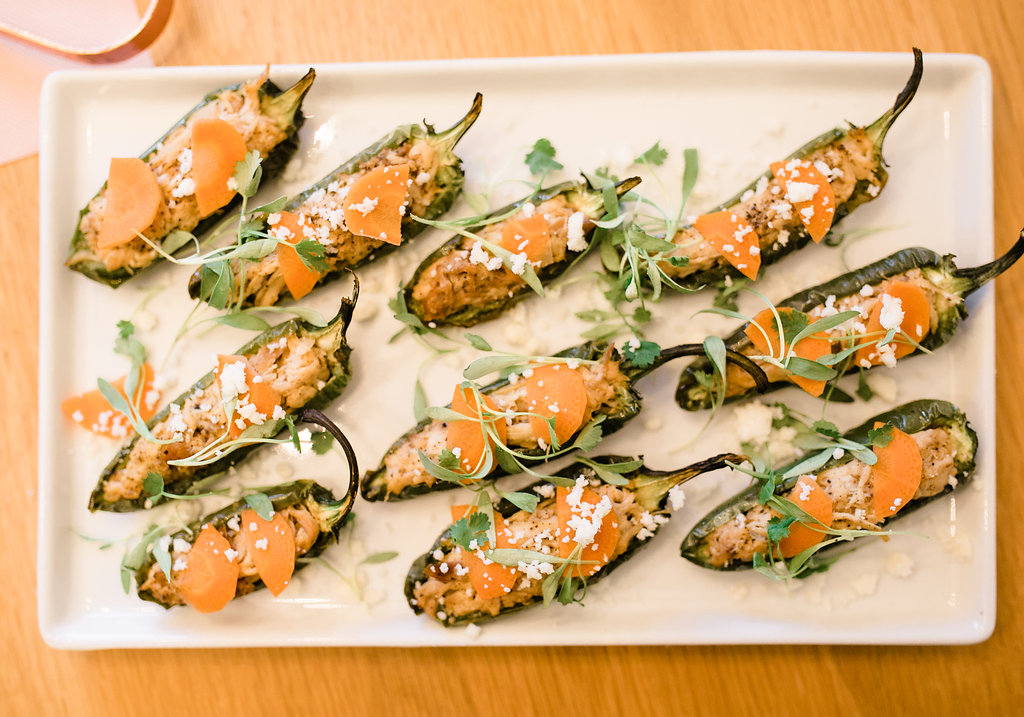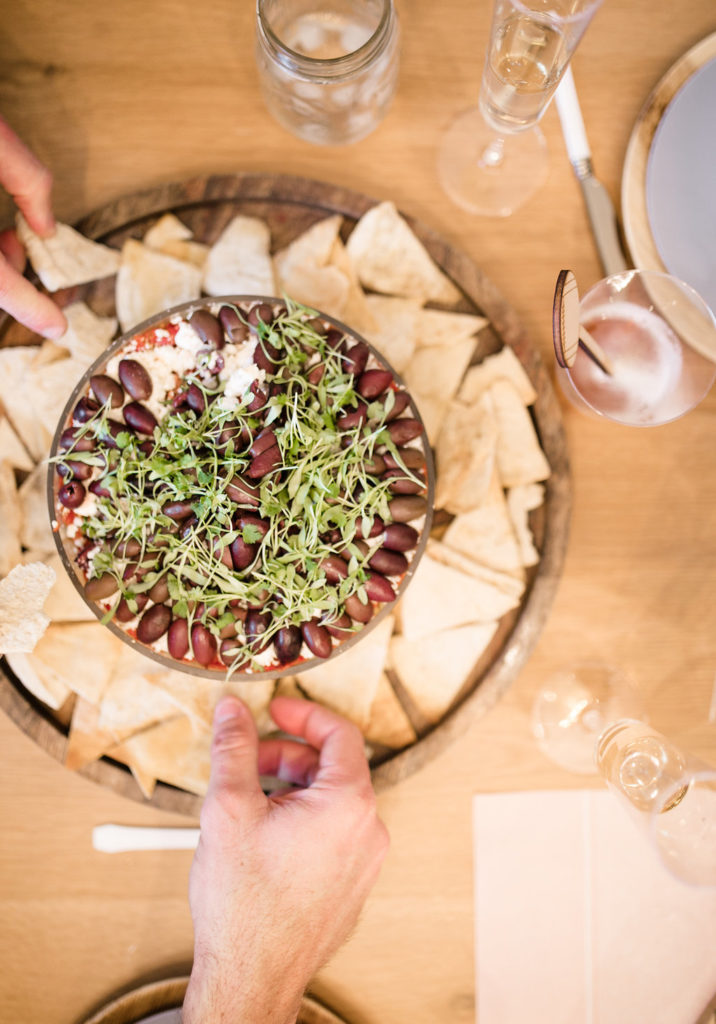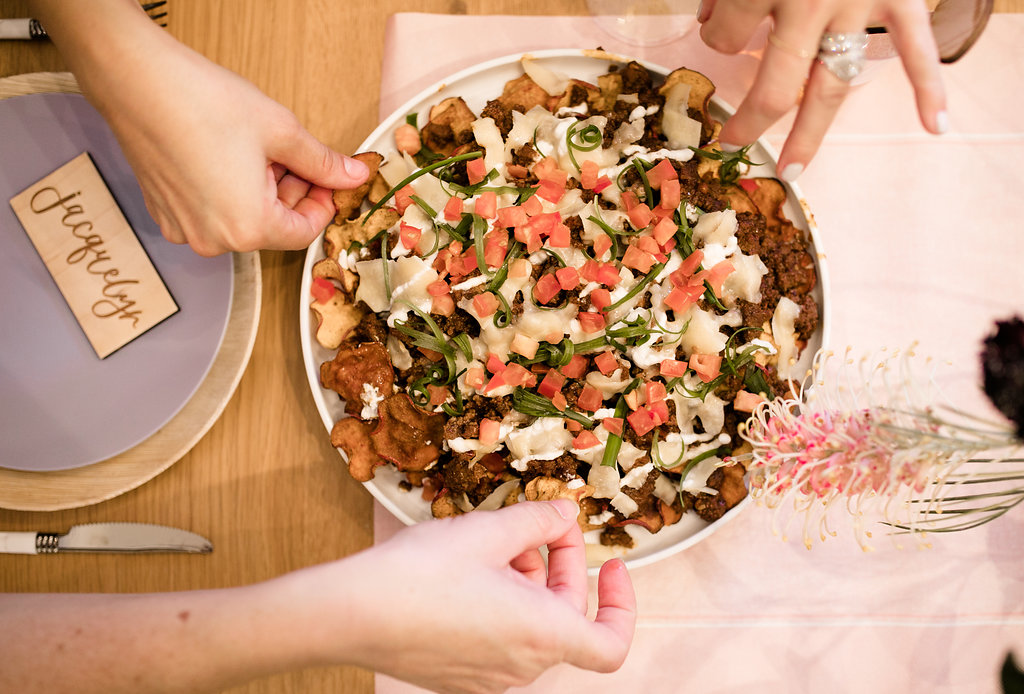 The next thing I think about are drinks of course!! We had beer and champagne out because well, you have to! One Hope Wine always has the fun shimmer bottles we love so much. But we also made a fun signature cocktail – Beermosas, and let's say they were a hit!!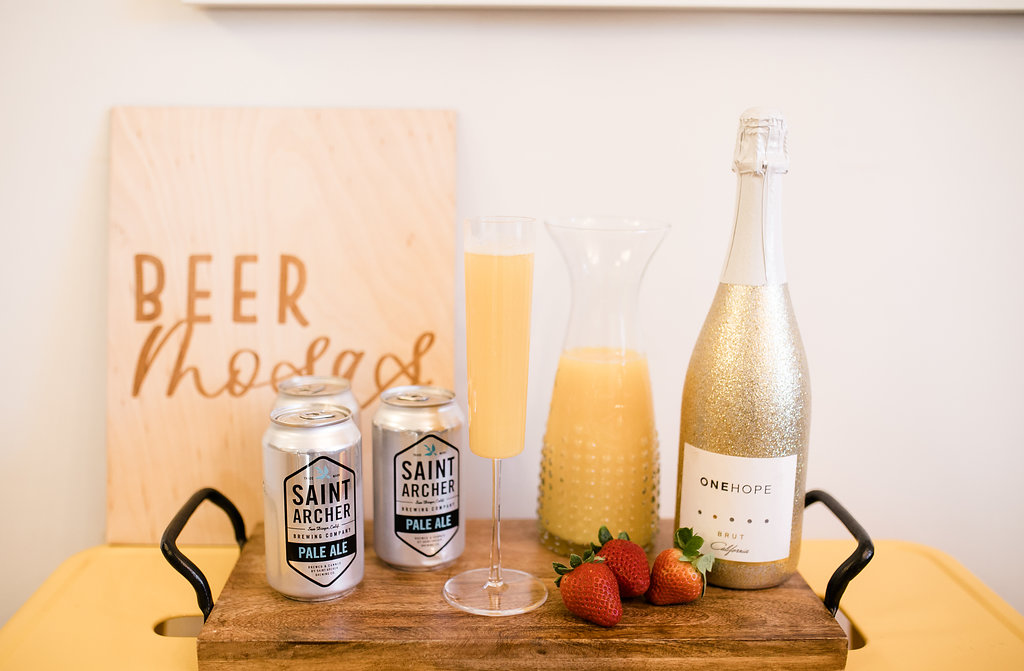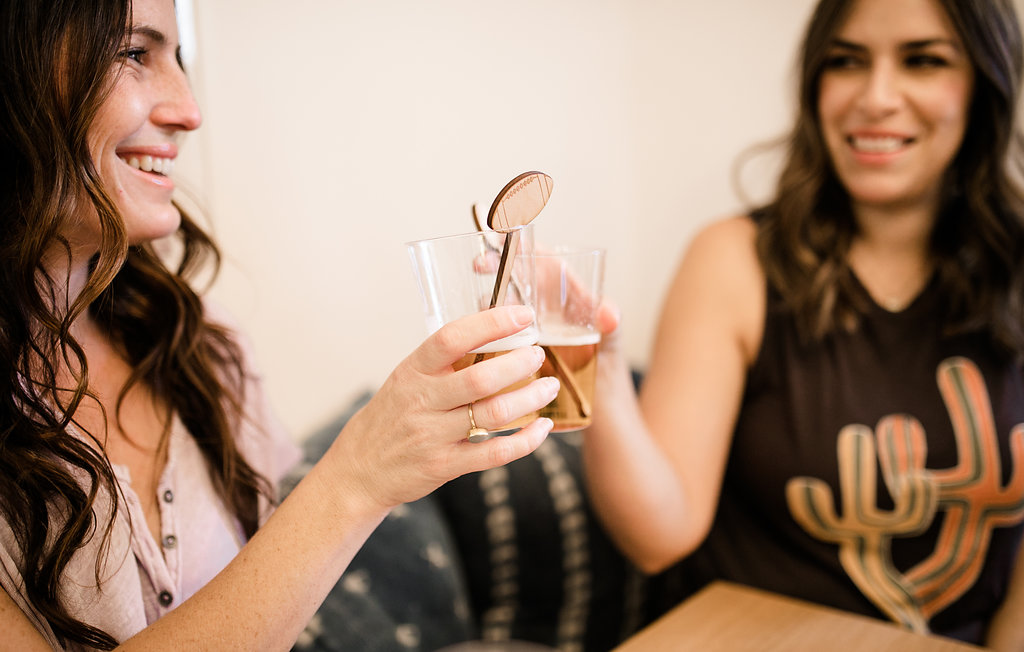 As far as tabletop, when I have an event like this I try to keep things as easy as possible on myself. Lately I've been using the amazing L'Entramise, a gorgeous single use tabletop line. Everything they have is great quality and also looks amazing. They have multiple options so you can customize your table for any event. I especially love their glassware options, good disposable glassware is so hard to find! And it's so easy to clean up after, just toss everything!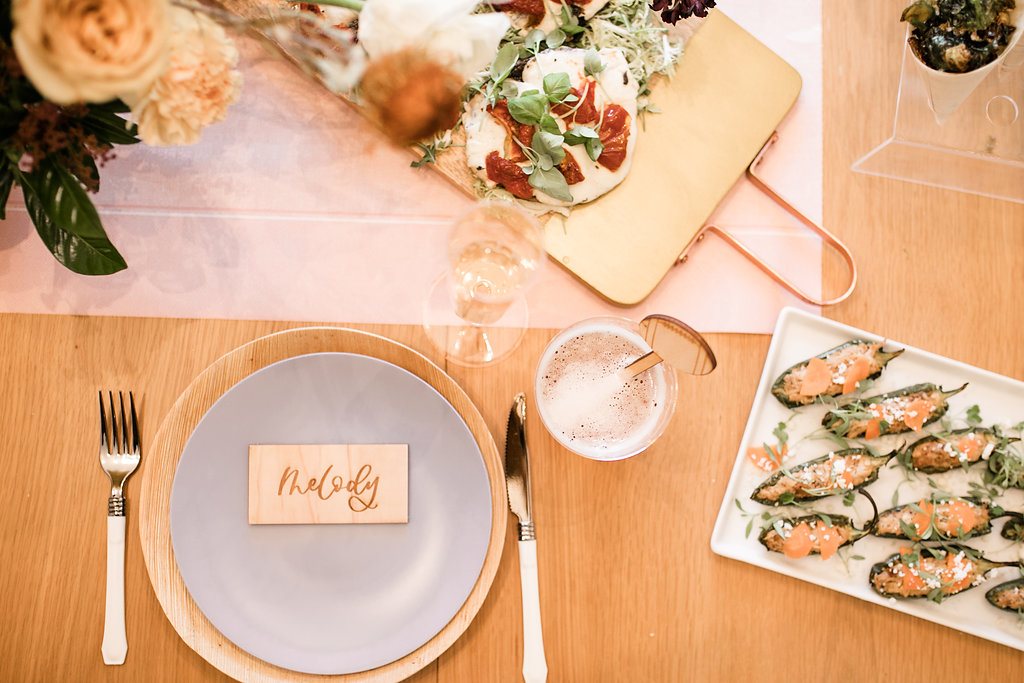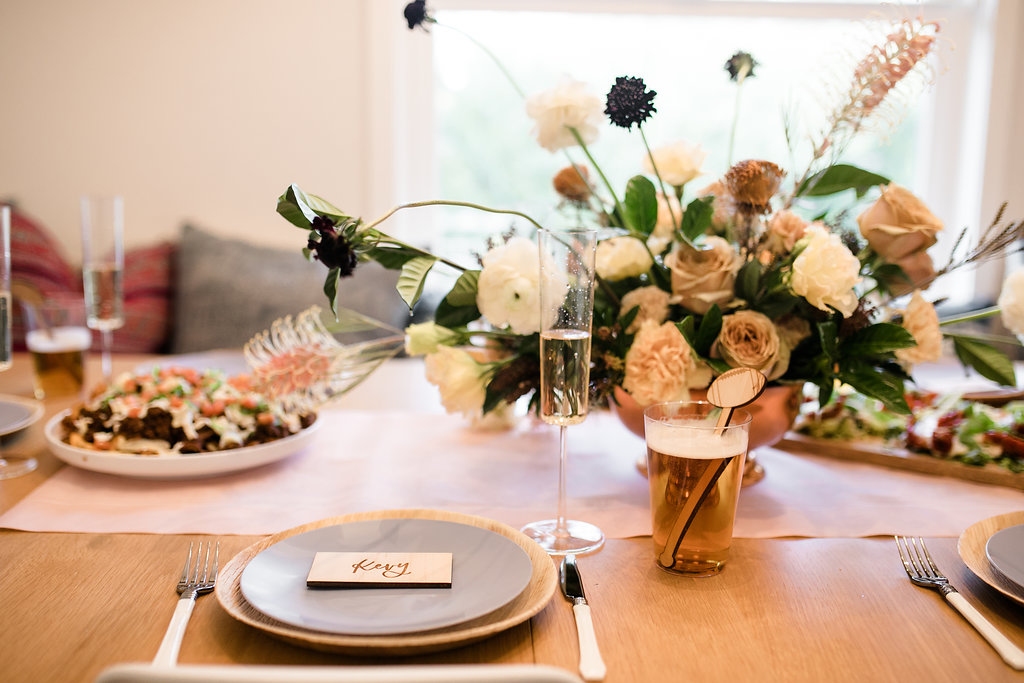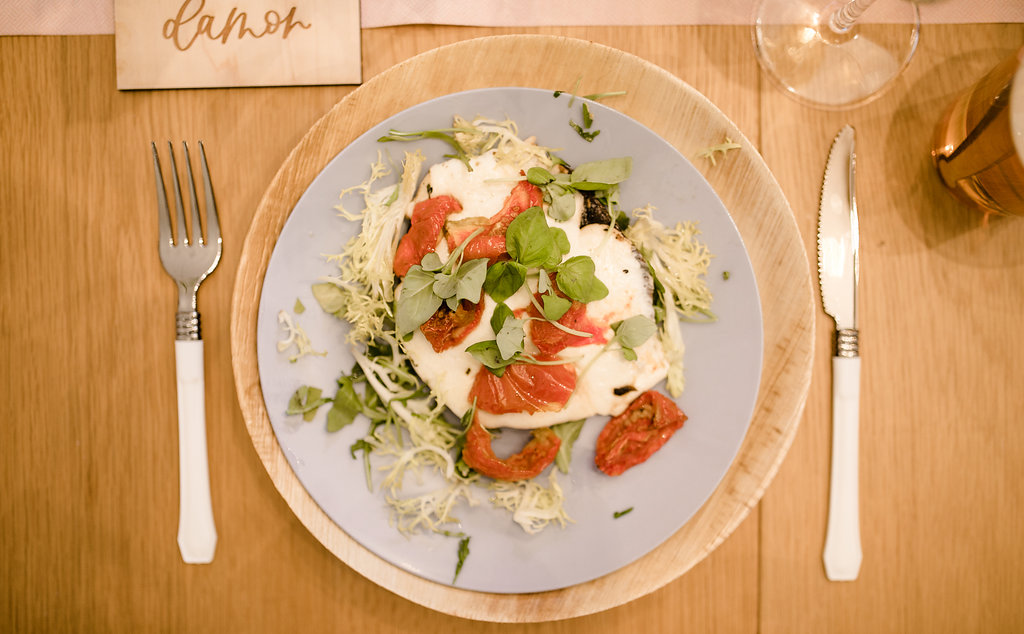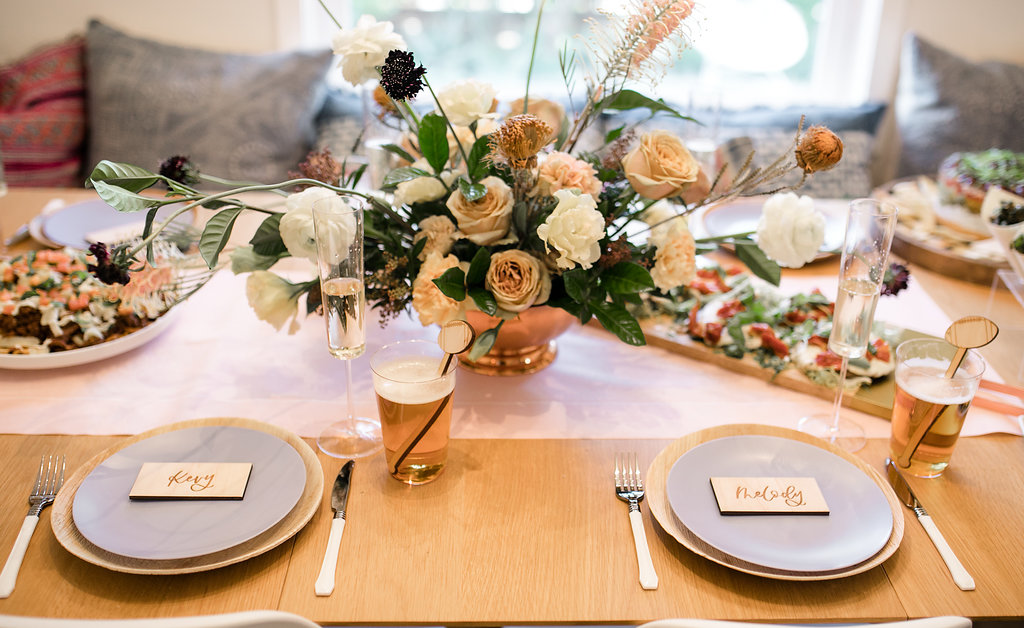 Next, you need to add florals… We've said this before but they make an event! Yes, even for a Super Bowl party… You don't need much but if you have a few stand out arrangements like these from Rooted and Wild you are set! Get your coffee table, kitchen table and possible mantle styled up and you are good to go! Now after that, don't forget the details. My friend Courtney from Poppy Jack Shop created fun signage pieces for us to play with and football cocktail stirrers. Plus she made the cutest invite for our guests!