---
I'm ending our health week with a yummy breakfast dish that is pretty, insanely delicious, and is made in just three steps! Breakfast during the week in our house is pretty chaotic. I have a lot of hats that I wear in the morning, and a chef is one of them. Trying to get my kids to eat early in the morning can be challenging, especially something that is healthy and nourishing to help them achieve a productive day at school. But of course, there are the mornings where a bowl of cereal or toast with Nutella will have to do. So prepping breakfast the night before like these overnight raspberry oats make my mornings a little bit smoother, and has this mama smiling cause I'm giving them a healthy meal and I have time to brush my teeth that morning.
Photos by Kylie Compton Photography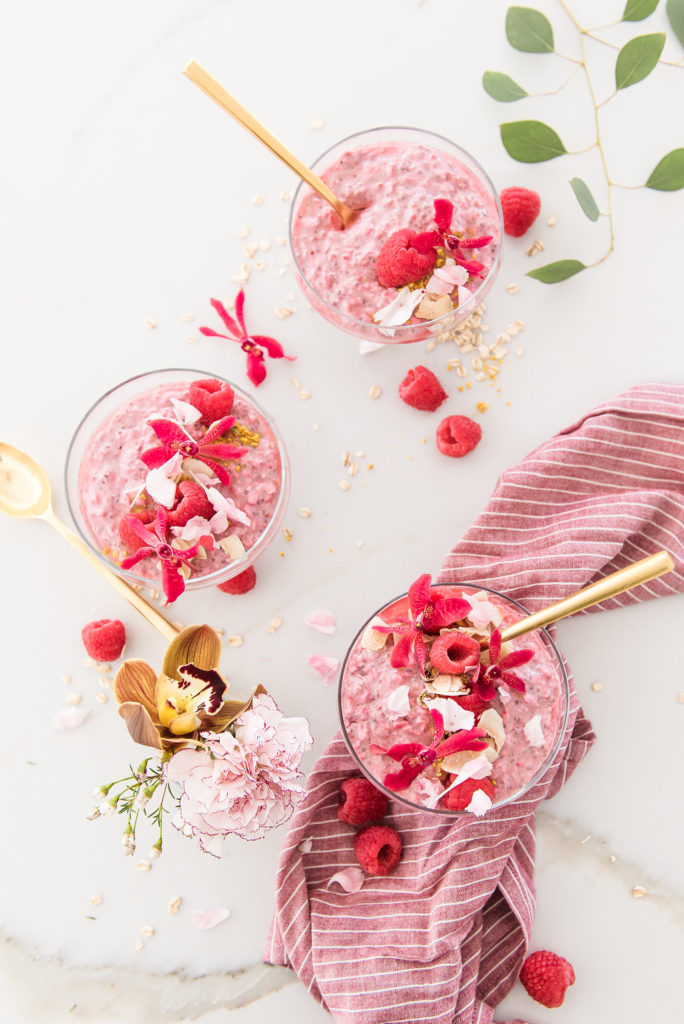 O V E R N I G H T R A S P B E R R Y O A T S
These overnight oats are so easy to make! This is an excellent activity to do with your kids as well. I find when they help out in the kitchen, they will be more open to trying new things.
I N G R E D I E N T S
Serves: 2 -3
1 cup organic raspberries
1 cup almond milk
1 cup organic oats
1 tbsp organic chia seeds
1 tbsp Manuka honey (any kind of honey will work)
Juice and zest of ½ lemon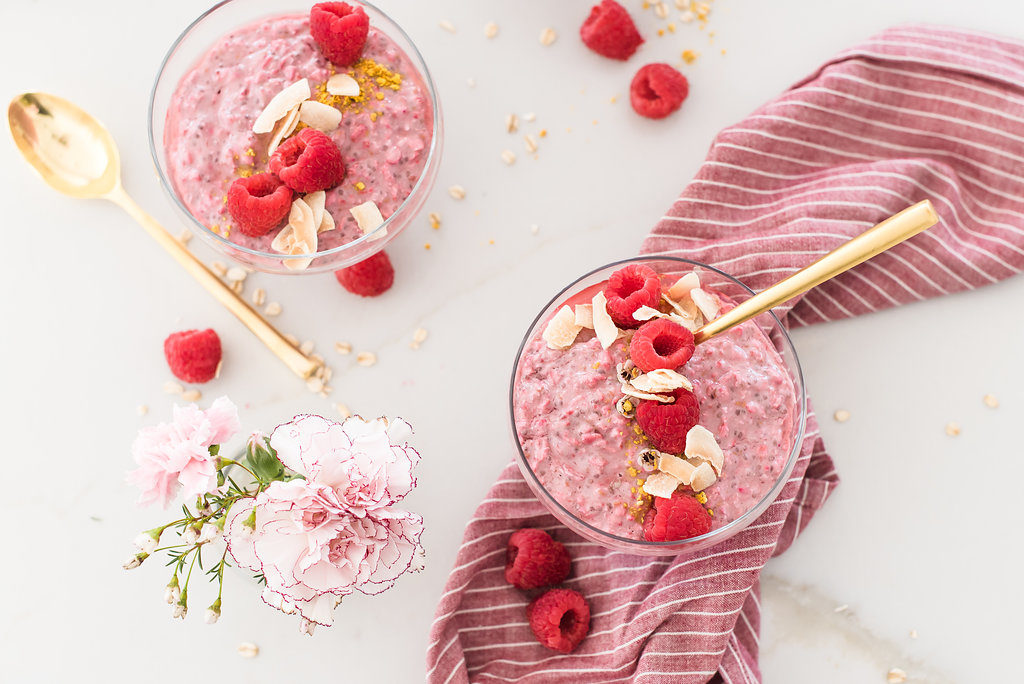 D I R E C T I O N S
Place raspberries and the almond milk in a blender and blend it well. Then, pour into a bowl, where you'll mix it with all the other ingredients. Cover the bowl with a lid or foil and place in the fridge for a night or a couple of hours.
In the morning, decorate with fruits, nuts, honey, coconut flakes, or even bee pollen. Whatever you like!
This will last 2-3 days in the fridge. But, it only lasts a day or so at my house. These little monsters love this healthy dish. I imagine you can also use other fruits as well, something I will have to try out.
xx
Abby