---
There surely is nothing more American than walking to the park and tossing the old football around with dad. Now, add chili, chips, beer, and your besties, and you have yourself one father/son tradition that any little boy and the big boy (Dad) for that matter would love to do on any given weekend, but especially Super Bowl Sunday. Plus, it provides us moms some time to get the house ready for having friends over for a little grub, JT, and commercials, I mean the game. Of course, the game! If you need any last minute ideas for throwing a little get-together, check out yesterday's feature on throwing a stylish Super Bowl gathering, here.
Photos by Kylie Compton Photography
Headed down to the park, these lads were ready for a fun boys only afternoon!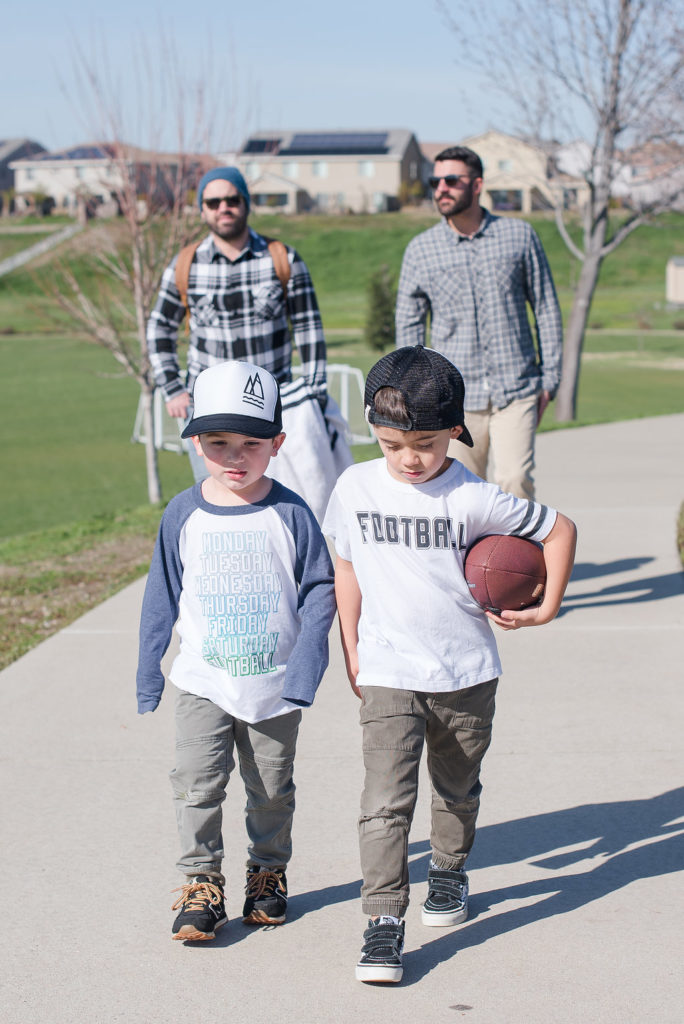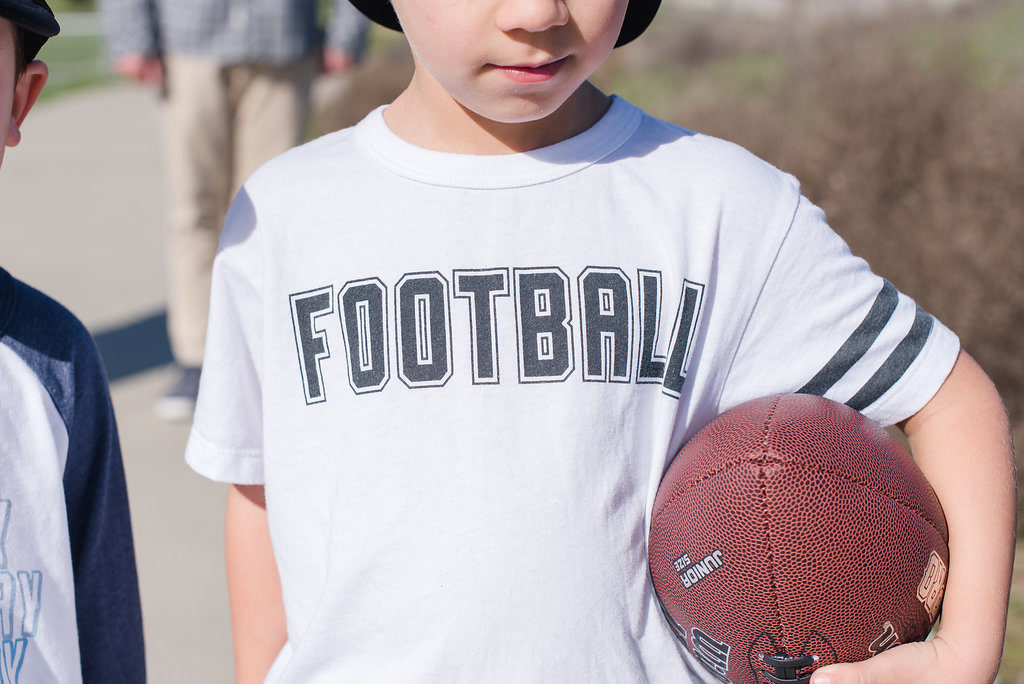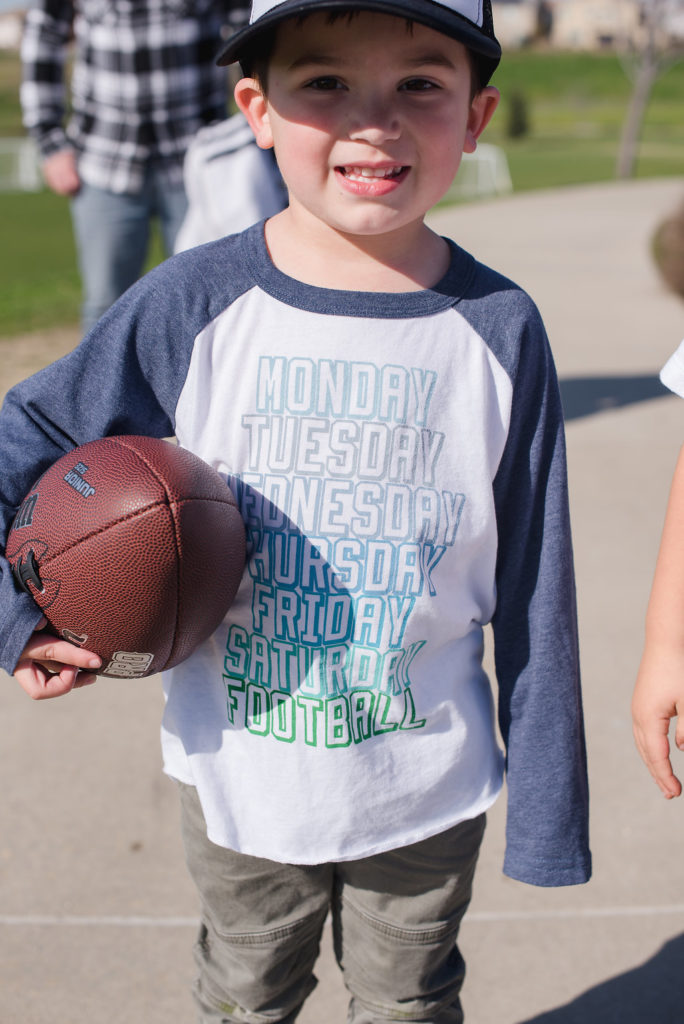 These boys were game day ready with Chaser's fun football tees!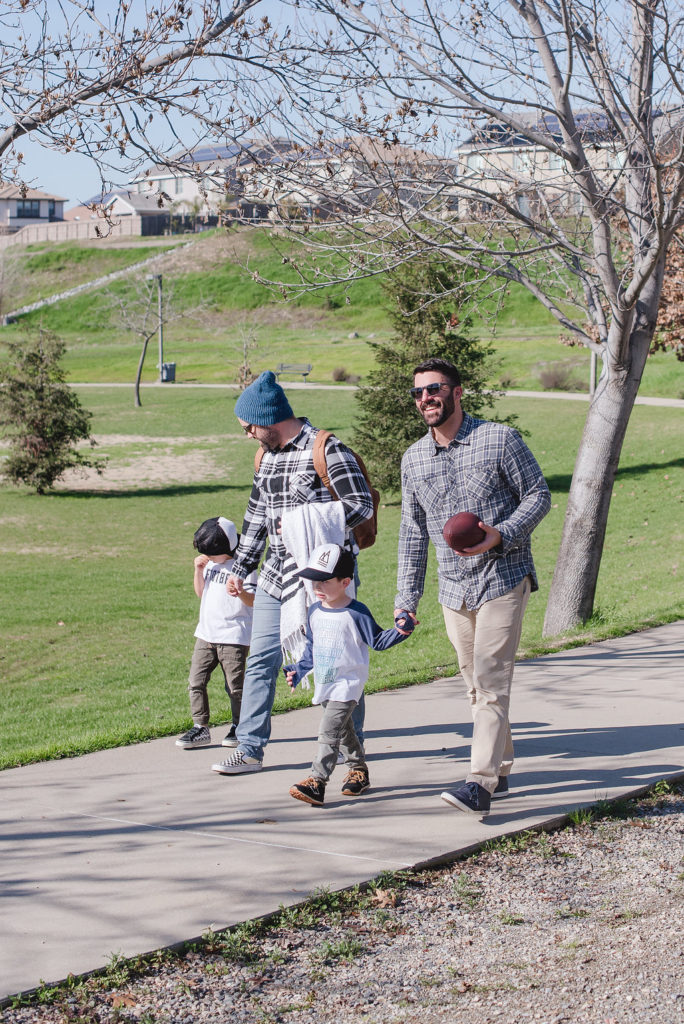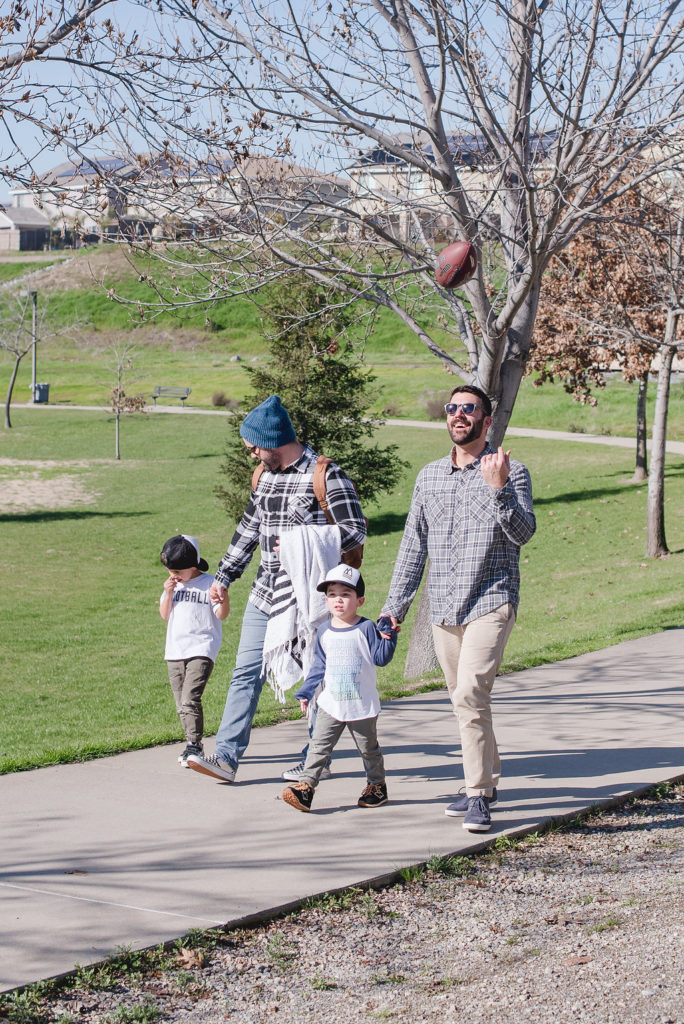 1st up, a little game of Guido's vs. the Quintals.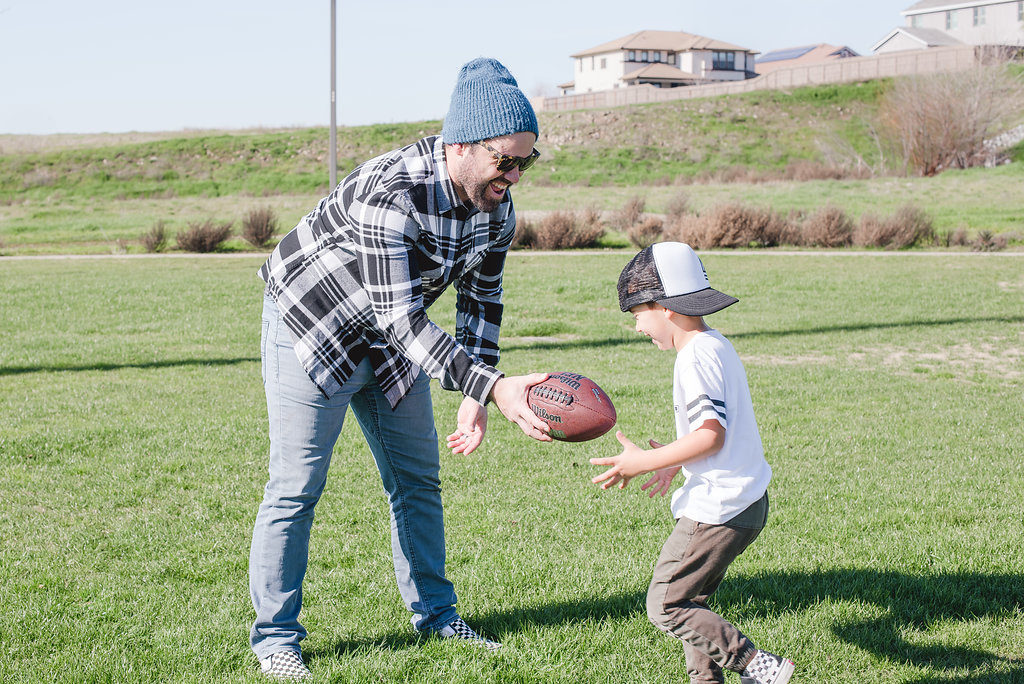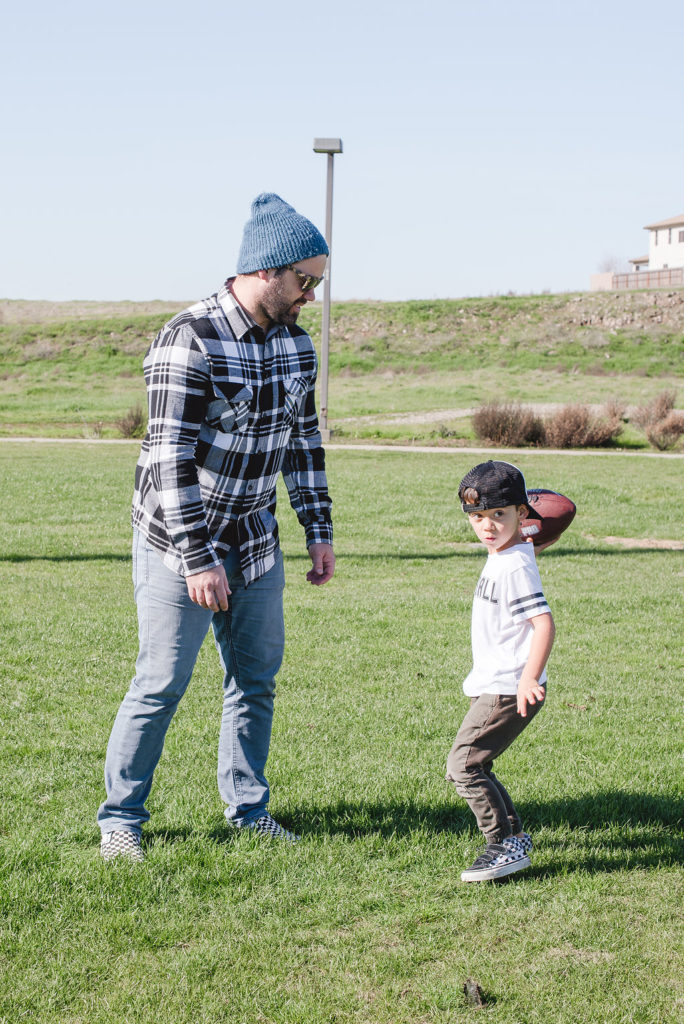 Bringing in the kicker! A little pep talk from dad 1st.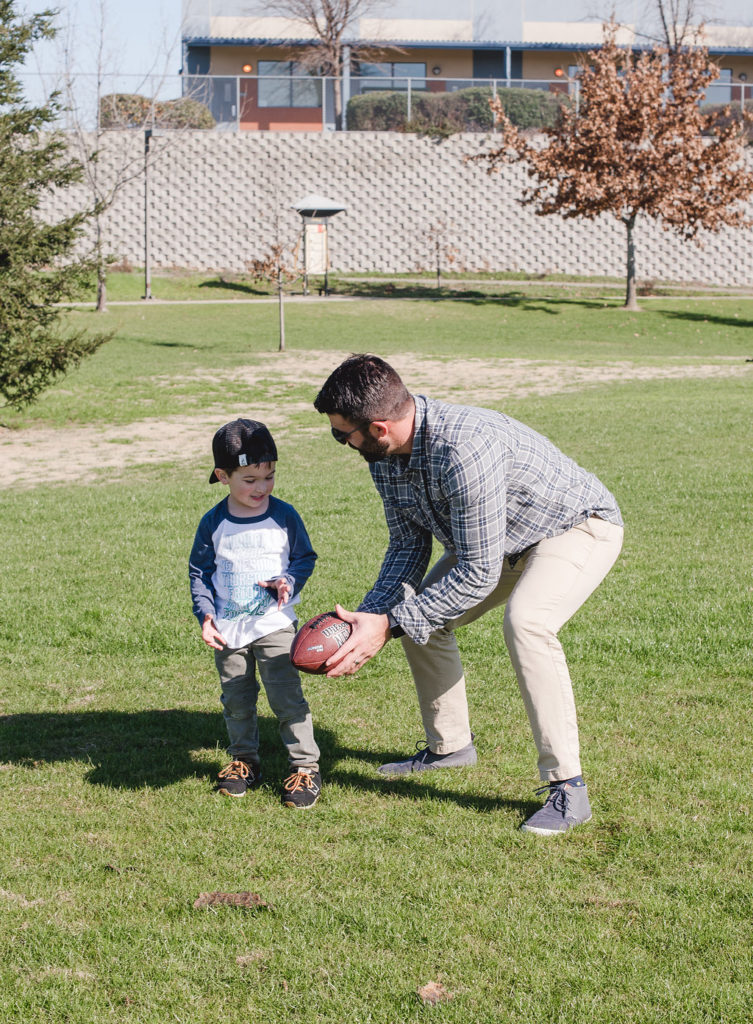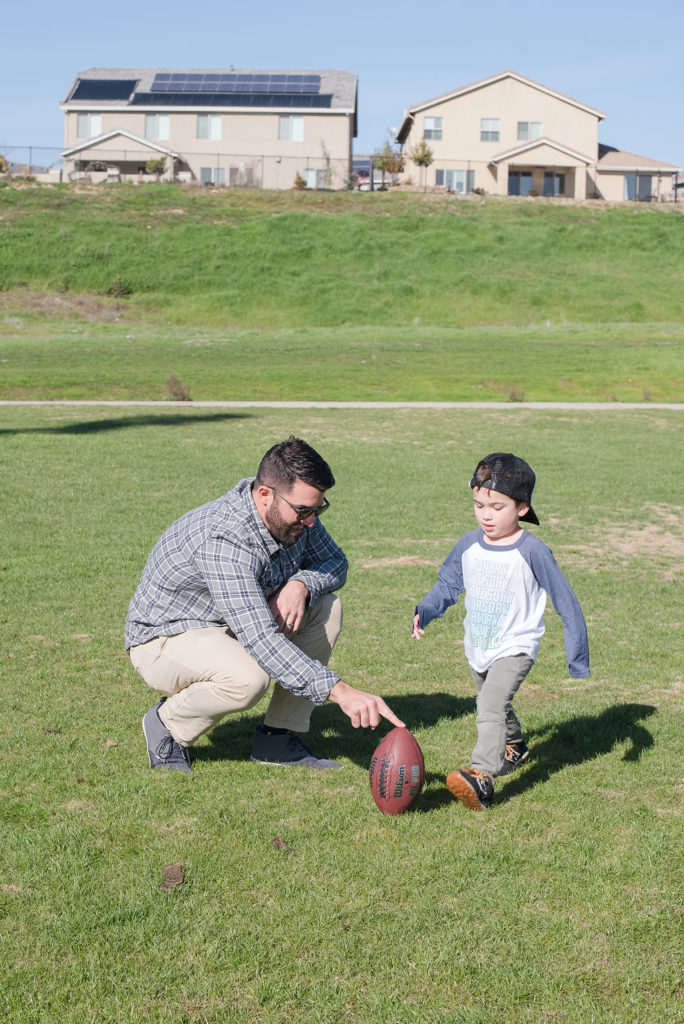 The little ones, of course, lost interest after a half hour or so, just the big "kids" played.
Wyeth Eyewear is one of us Beijos ladies favorite eyewear company. And I have even gotten my hubby hooked on these babies. He loves that they are super lightweight and cool colors like a matte tortoise and a matte slate. Always fun to mix in new colors with the usual black pairs.
Half Time!
Now, when it comes to men, I think we all know that they don't need a lot to have a good time. But if I had to pick, I'm pretty sure food + beer would be top 3. So when I packed them up, I included the essentials: a pigskin, my Stellé Audio go-go speaker, a couple IPA's, and some nice hot + spicy chili with some chips to scoop the chili, cause men don't need utensils apparently.
Any activity outside where I bring along food, I always use my Miir containers + tumblers. Once you use one of these bad boys, you will never need another insulated container, cup, or growler again. Not only are they sleek looking, but they are also BPA free, and it's Thermo 3D double wall vacuum installation will keep your food or drinks at their desired temperature.
My husband loves a good IPA, so I'm always on the hunt for ones that he hasn't tried yet. So I snuck some newbies in our Hango cooler, and I was dying to know what he thought when he got back. Along with the suds, a couple sparkling apple juices for the little boys.
Of course, you can't have any picnic without your trusty Gunn & Swain blanket.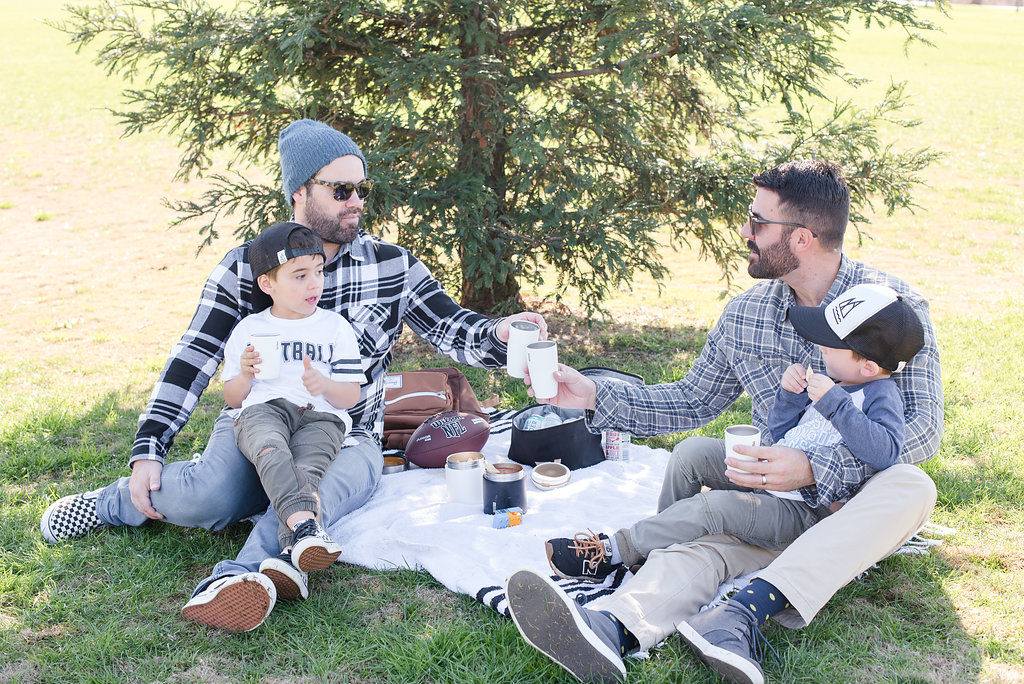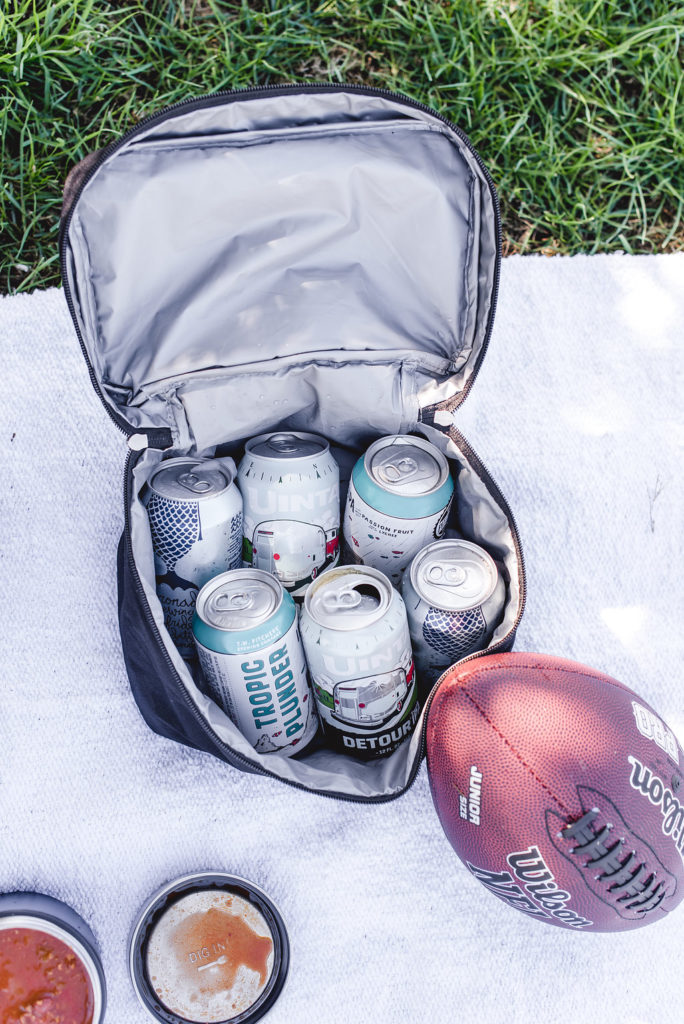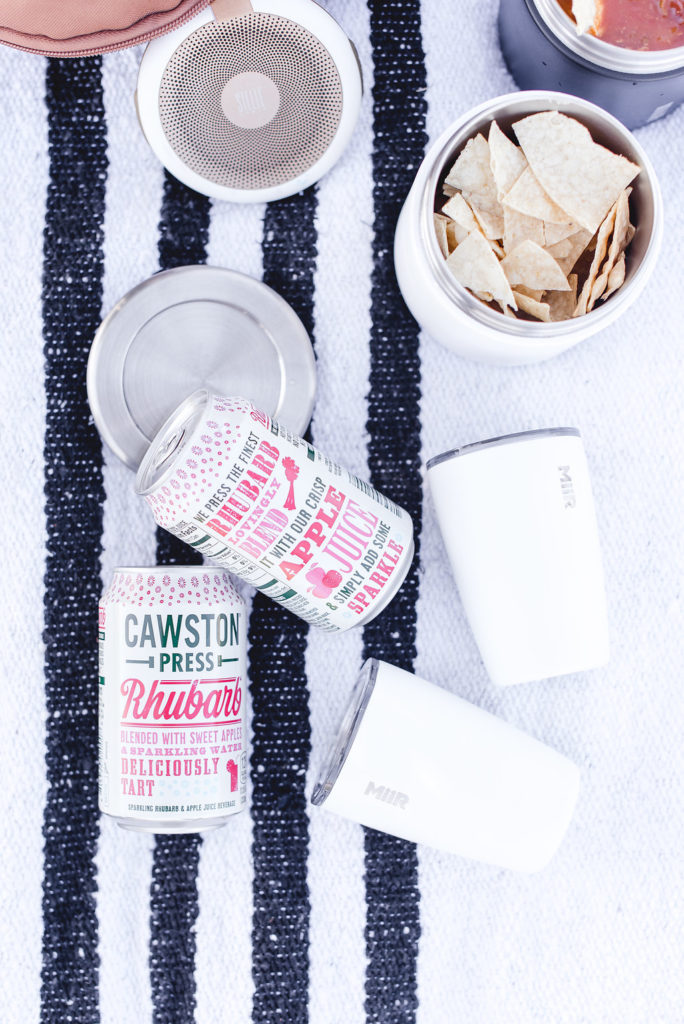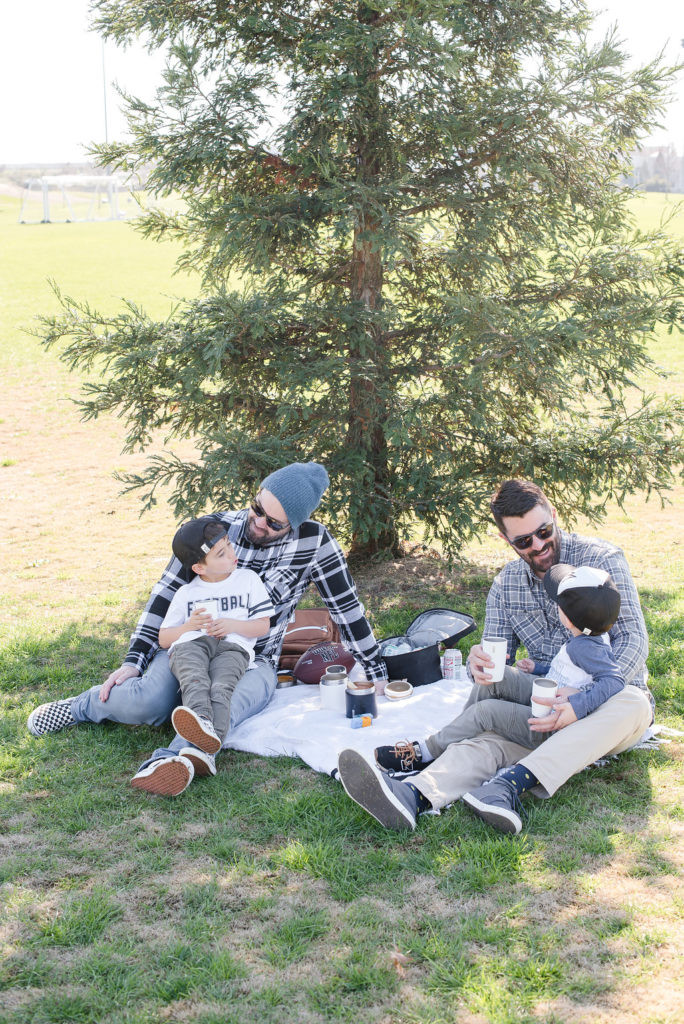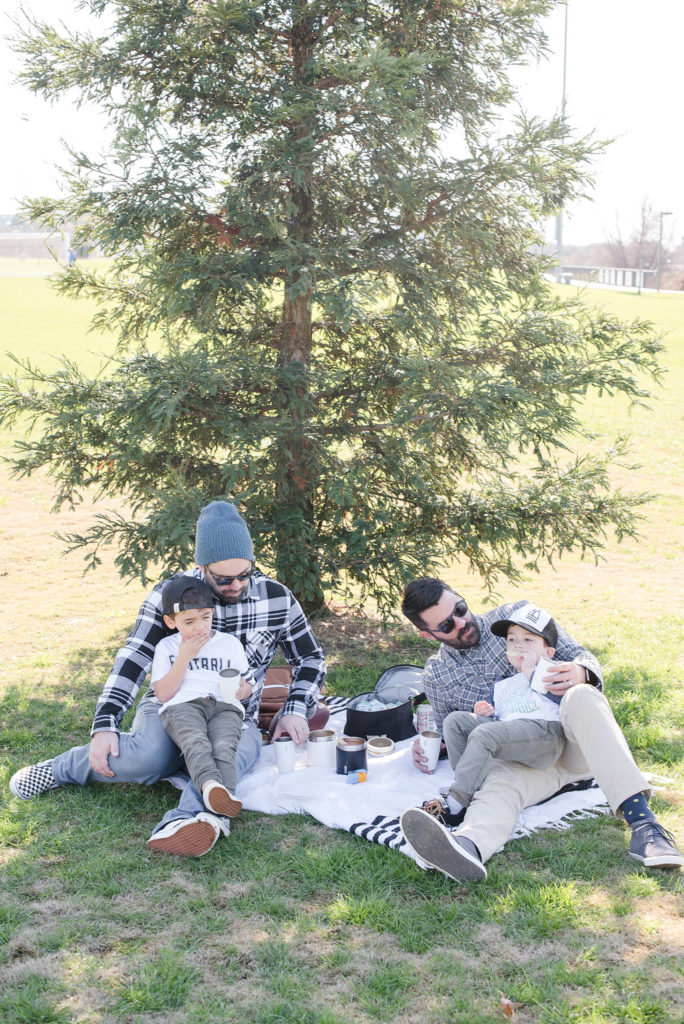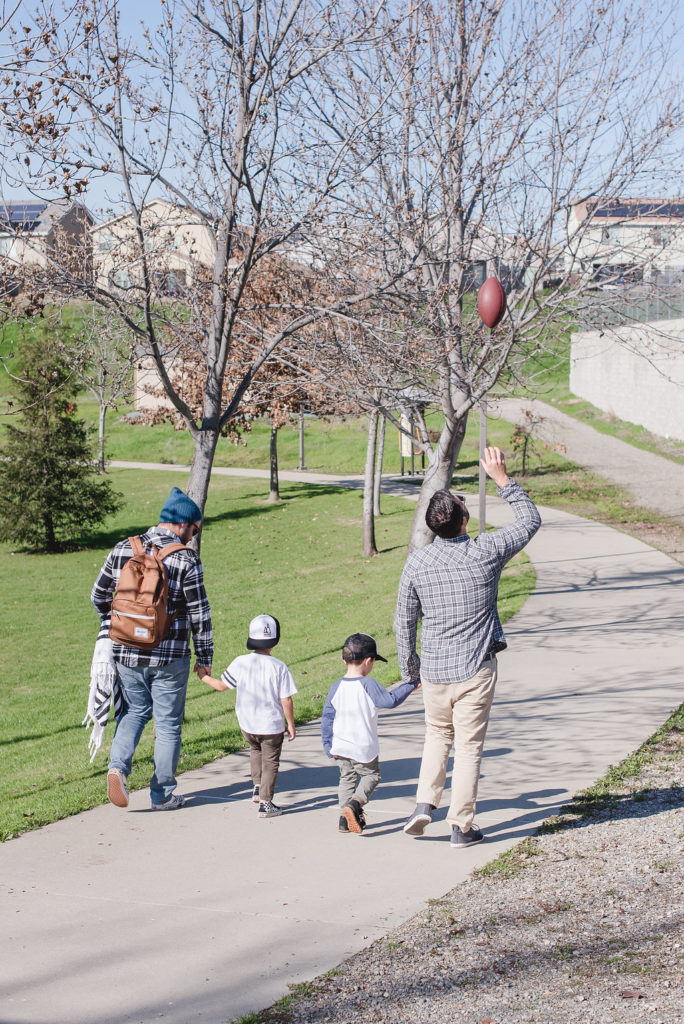 It was a great day at the park, and now its time to head back for the big game!

Shop all the goodies below!




xx
Abby